Now that the warmer weather is here to stay, it's time to shed the boots, loafers, and leather sneakers for cooler options like sandals, flip flops, and casual tennis shoes. My favorite places to buy shoes are Amazon, Walmart, and Target. I've never been one to buy expensive, designer shoes, but that does not mean that I don't love shoes! Today I'm sharing some of the affordable summer shoes that I have personally purchased and enjoyed wearing so far this year.
Slides
I'm starting the affordable summer shoes with slides, since they are so easy for summer. There are so many styles to choose from, but I tried to only pick a few!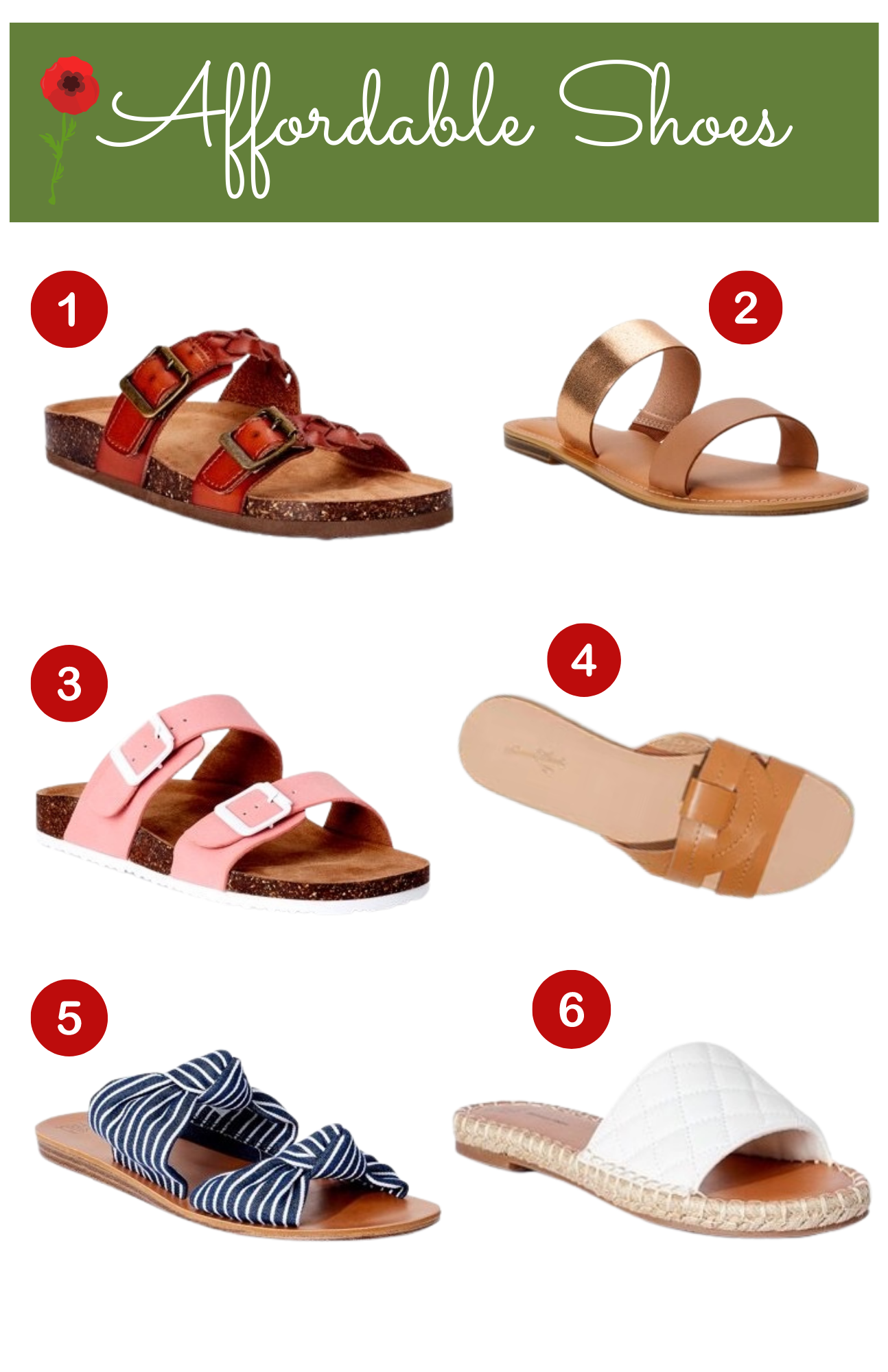 Braided Footbed Slide: I have enjoyed wearing these because they go with everything! My tiered dress is by Time and Tru. It runs big, so size down in this one. I am wearing a small.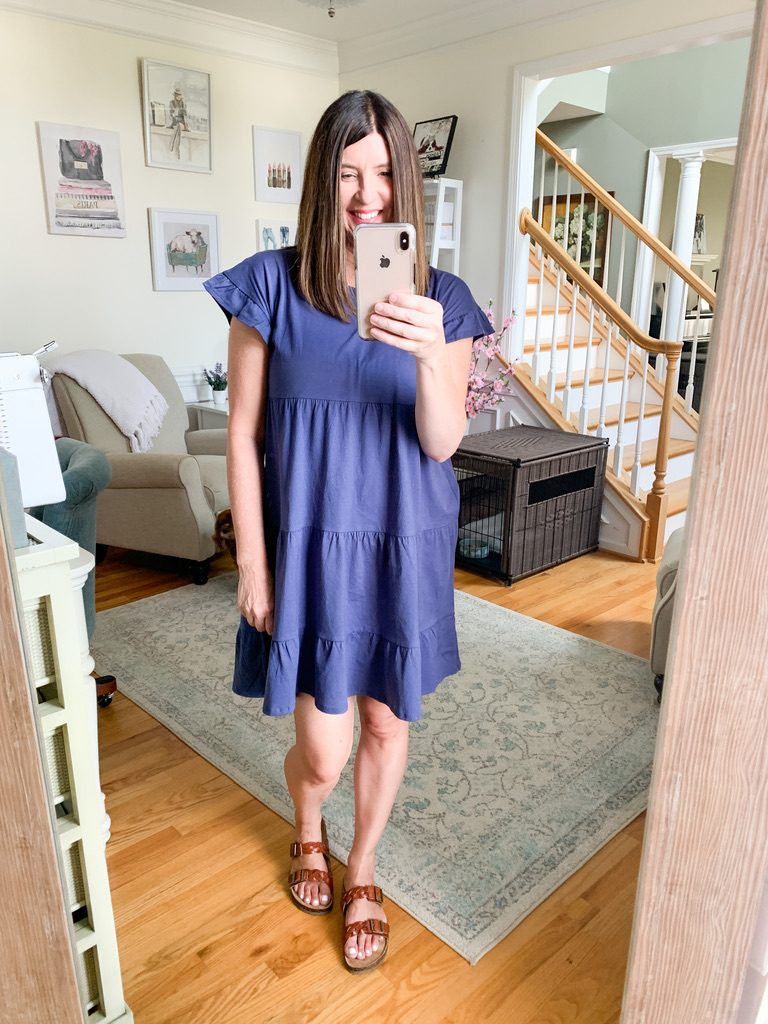 2. Two Band Sandals by Time and Tru: These sandals are neutral with one of the bands being metallic. This outfit is also from Walmart.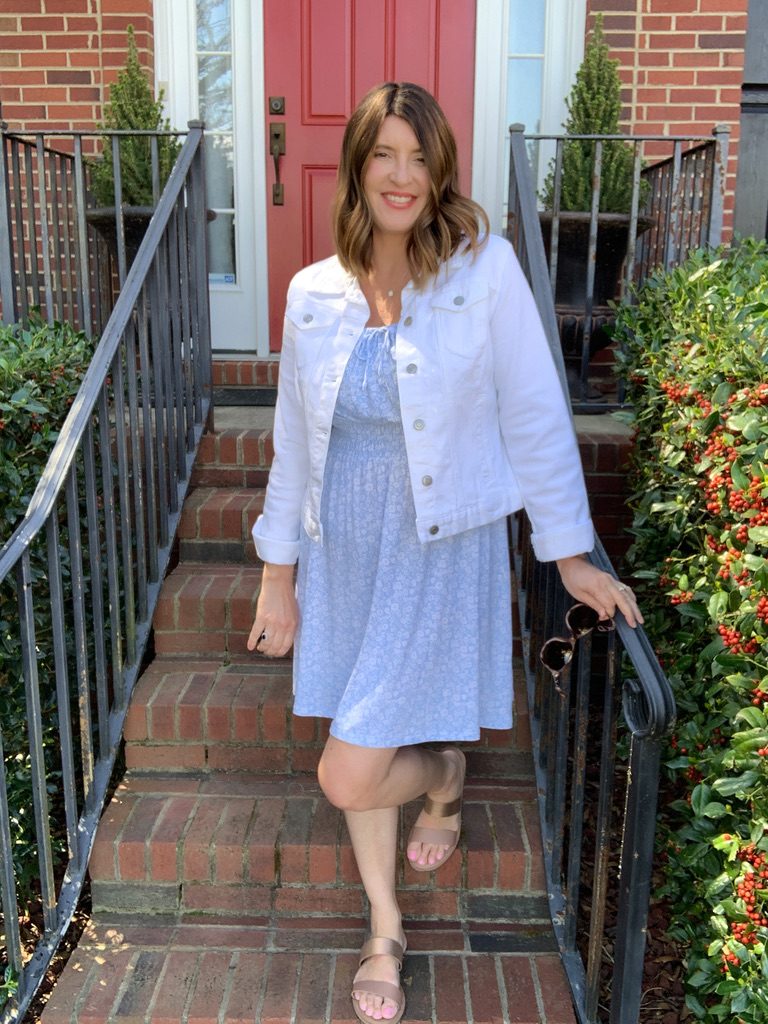 3. Two Band Footbed Slides: I don't personally own these, but I've seen them in the Walmart store and they look very comfortable. They also come in other colors, but I am partial to the pink!
4. Kenzie Slide Sandals: I good pair of neutral slides always comes in handy for summer. Mine from last year are no longer available, but these from Target look like a good option.
5. Knotted Slide Sandal: These knotted slides come in two colors, but I chose the blue and white striped version.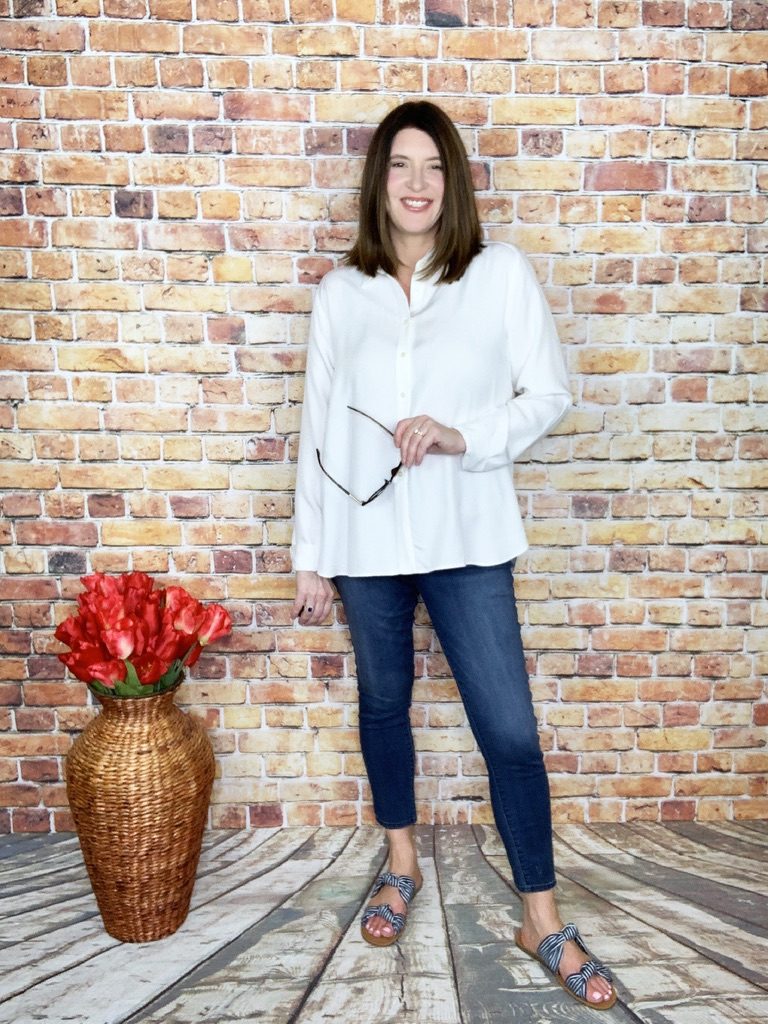 6. Quilted Espadrille Slides: Quilted detail has been a popular trend this year. I didn't need a new pair of white slides (in photo below), but if I did these would be my choice.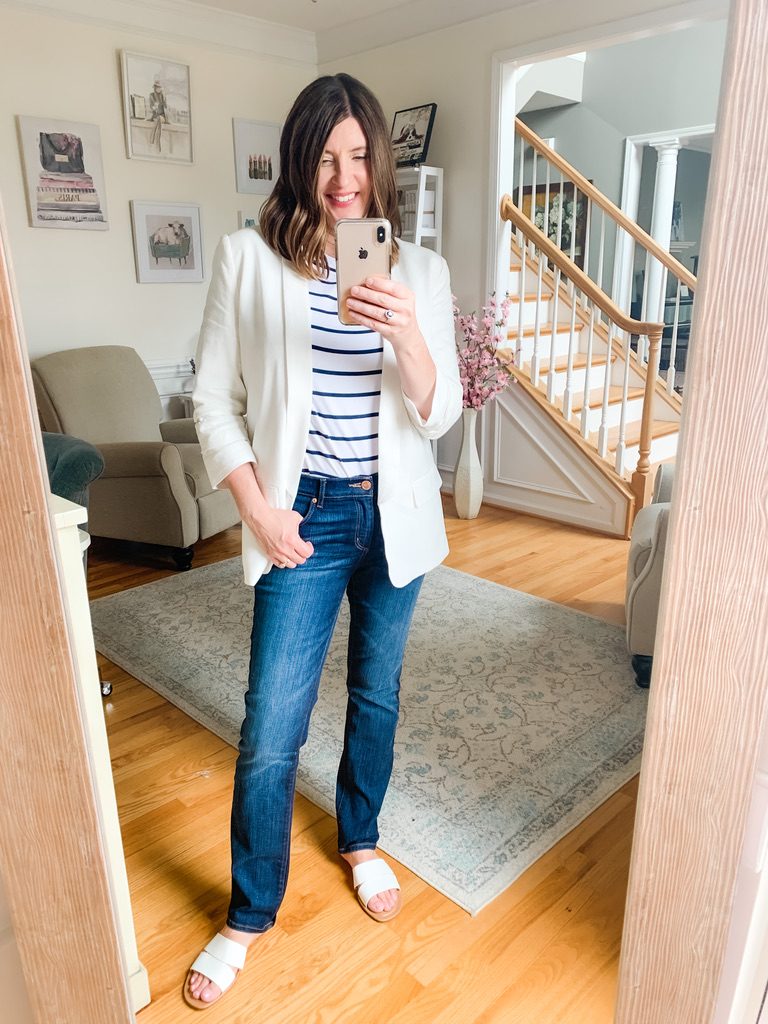 Wedges & Heels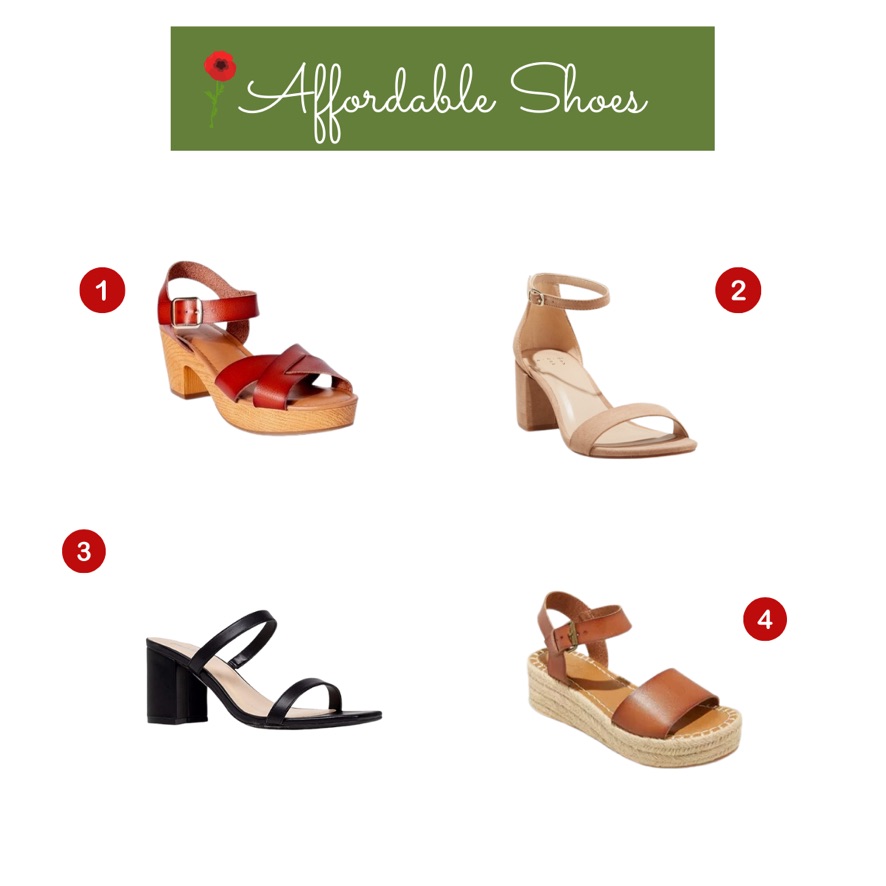 Wooden Heel Sandals: I was so thrilled to find these wooden heel sandals at Walmart. I had seen a nearly identical pair on the Loft website, but they were $98! This pair is only $19.98.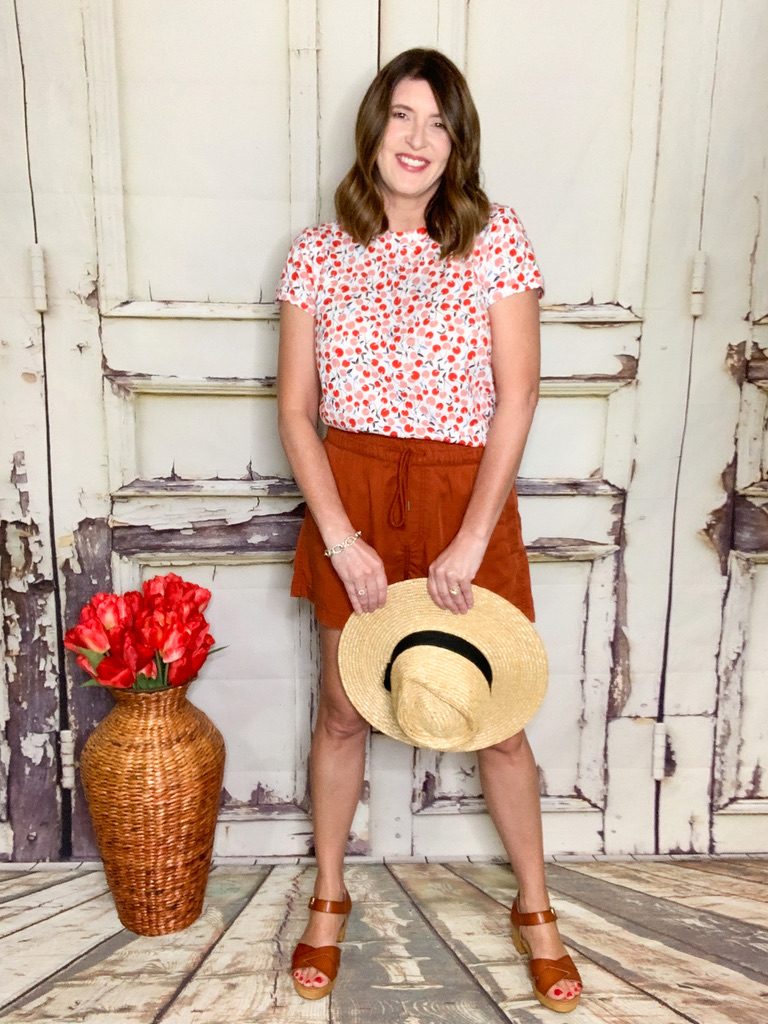 2. Michaela Sandal Pumps: These neutral suede pumps are the most versatile shoe that I own. What makes them so ideal is the heel height. The block style 2.5 inch heel is ideal for comfortable walking, while still giving you a bit of height.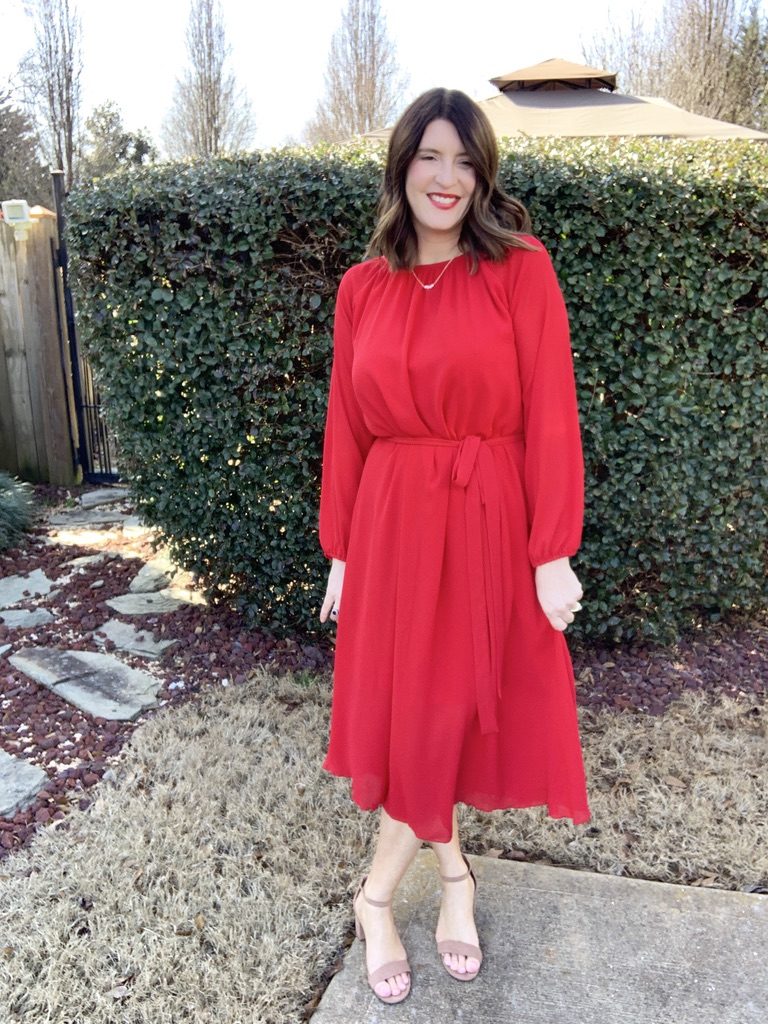 3. Square Toe Heeled Sandal: For a black heeled sandal, these square toe sandals from Amazon are my go to style. I have worn them with dresses, jeans, and shorts.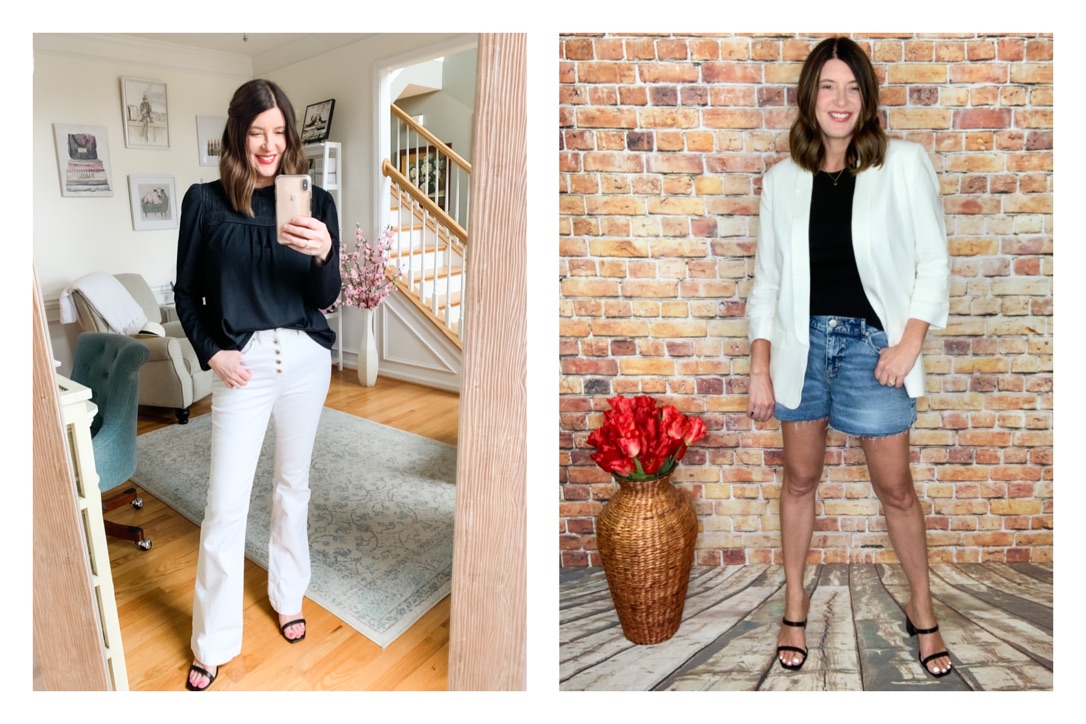 4. Rae Espadrille Platform: These platform espadrilles from Target are another basic shoe that will serve you well in the summer. I did not purchase a new pair this year, but I still wear mine a lot. They look good with all kinds of dresses (short, midi, maxi), and pants or shorts.
Flats & Sneakers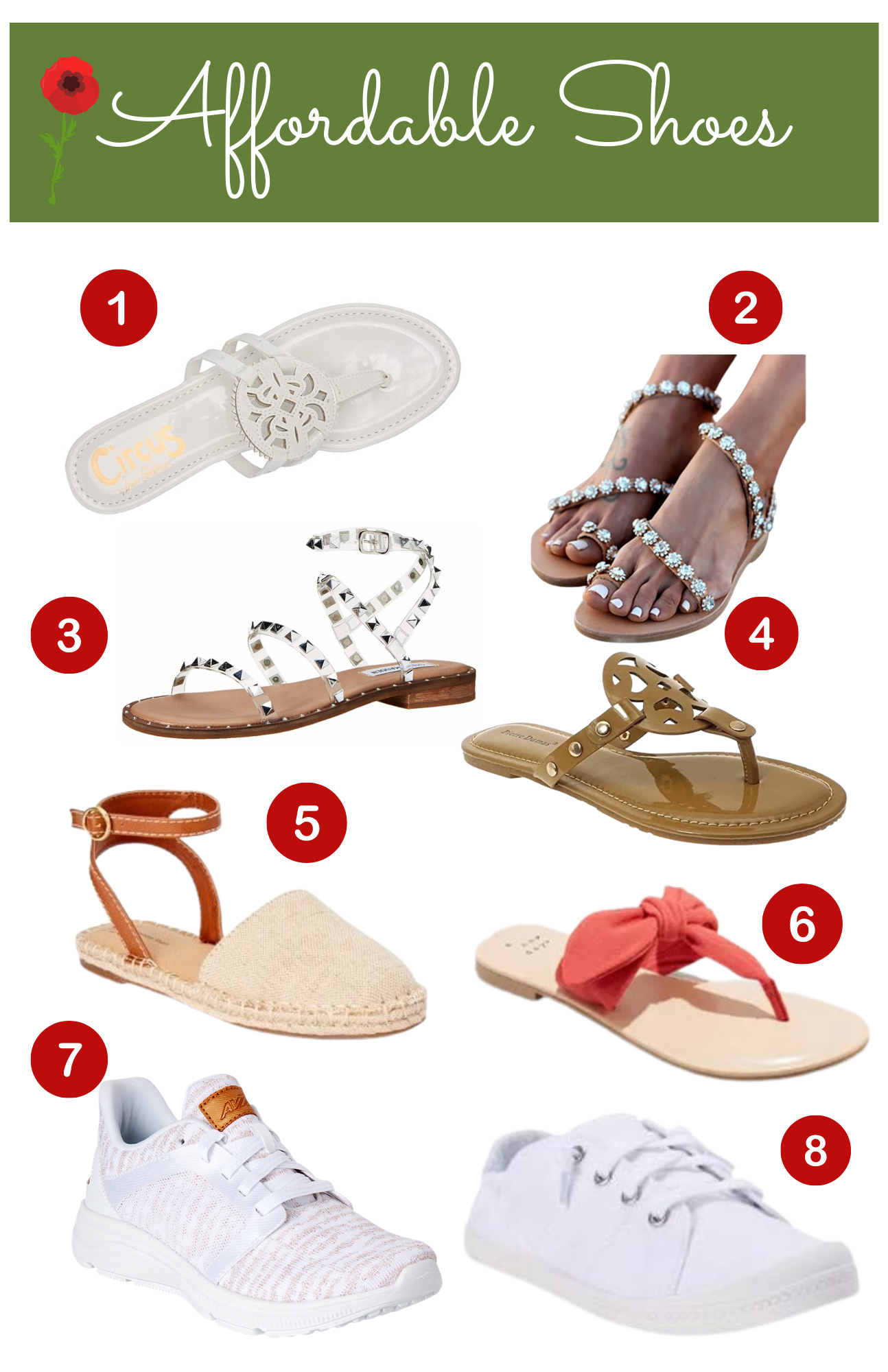 Canyon Flat Sandal: This sandal by Sam Edelman is a more budget friendly option to the popular Tory Burch Miller Sandal that is over $100. This white patent style goes with everything from beach attire to date night.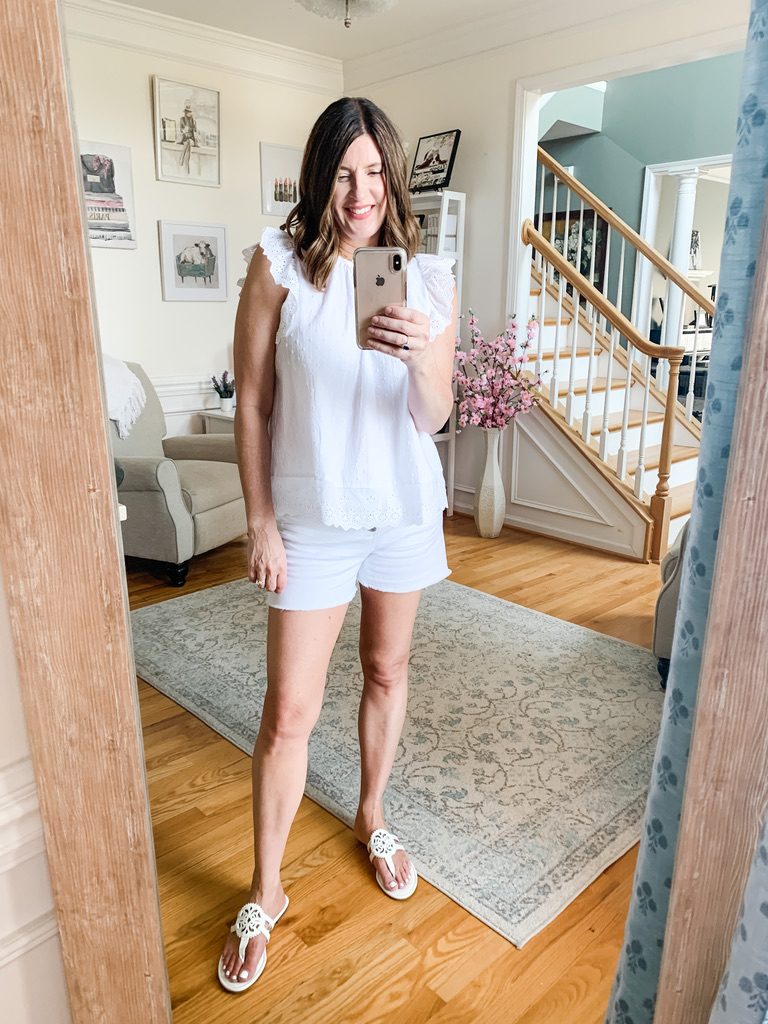 2. Studded Boho Sandals: I originally purchased these last year, and I was pleased to see that they are still available this year! These are unique sandals that give any outfit added interest.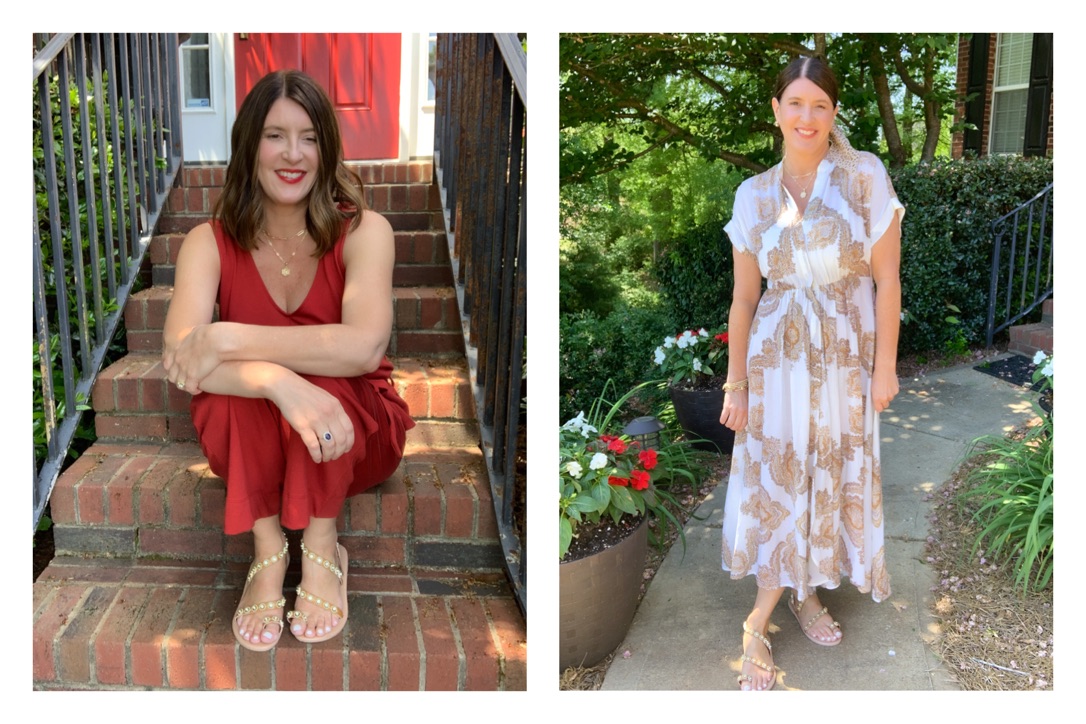 3. Steve Madden Studded Sandals: I had my eye on these all summer last year, but I could not find them on sale. This year, I found them on sale so I picked up a pair. No sooner had I opened the box when I discovered Walmart came out with a less expensive version. I will link both styles. Since I already had the clear Steve Maddens, I purchased the Walmart version in black.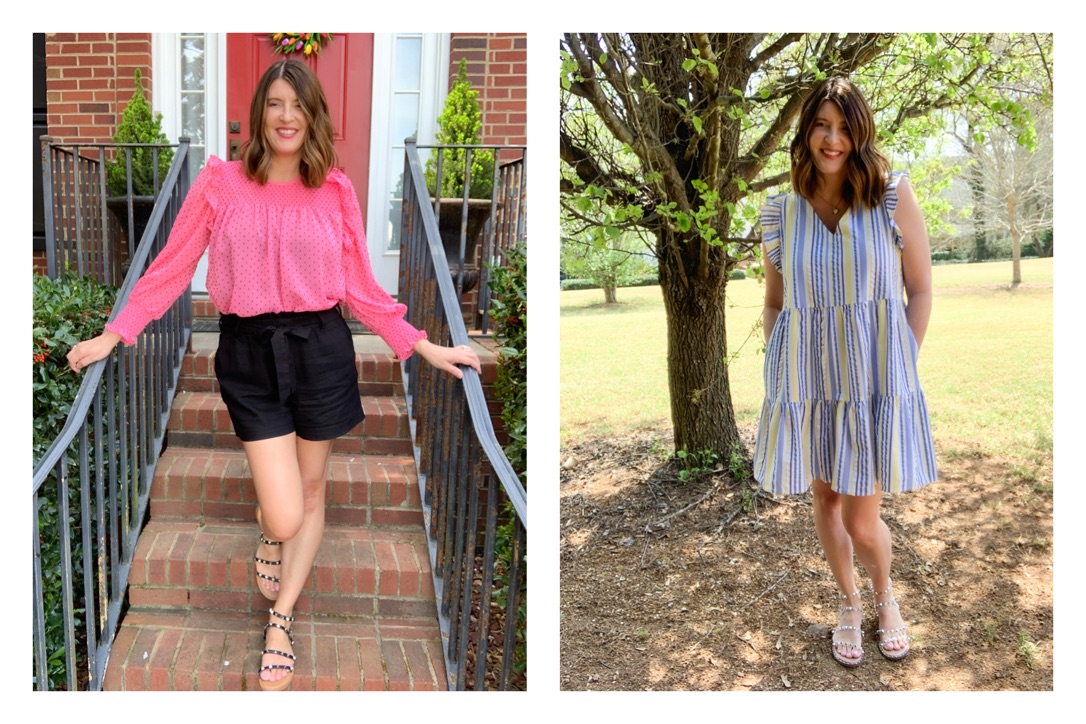 4. Pierre Dumas Sandals: If I were going on vacation and could only take one pair of shoes, it would be these nude patent sandals. They are another affordable dupe for the Tory Burch Miller sandals. These are my most worn shoes out of every shoe that I'm highlighting today. I also have them in black and a smooth leather nude, but the patent version is my favorite.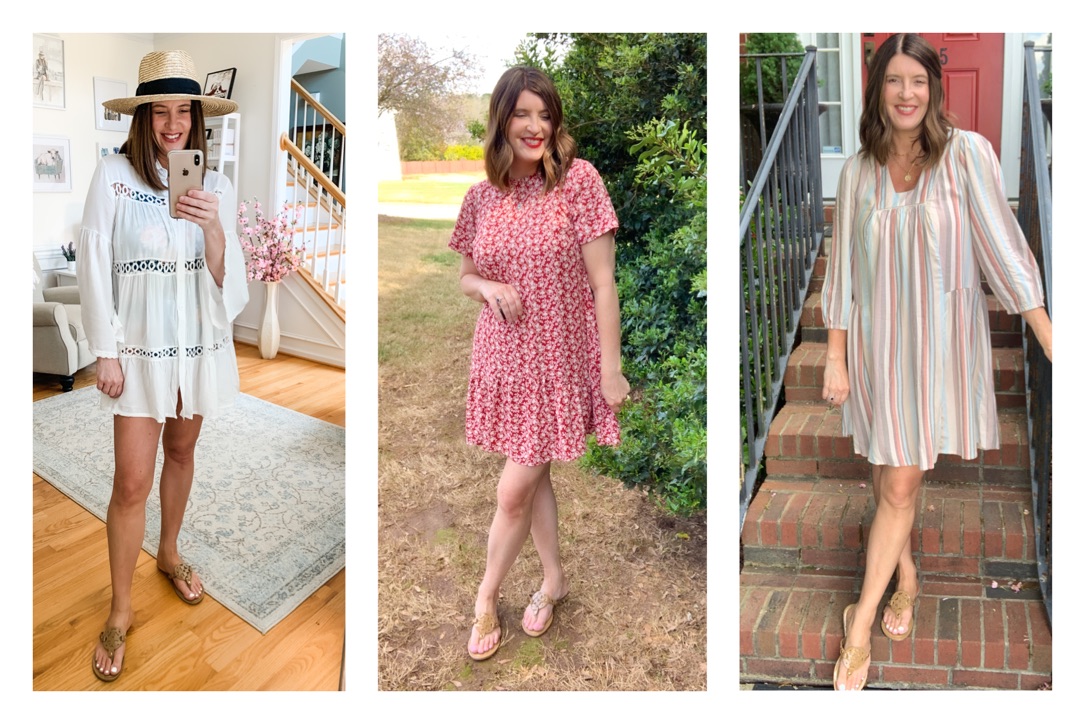 5. Ankle Strap Espadrille Flats: Another affordable summer shoe from Walmart, these Espadrille flats are also very versatile. I wore them a lot in the spring when it was too cold for sandals, and I can wear them all summer as well.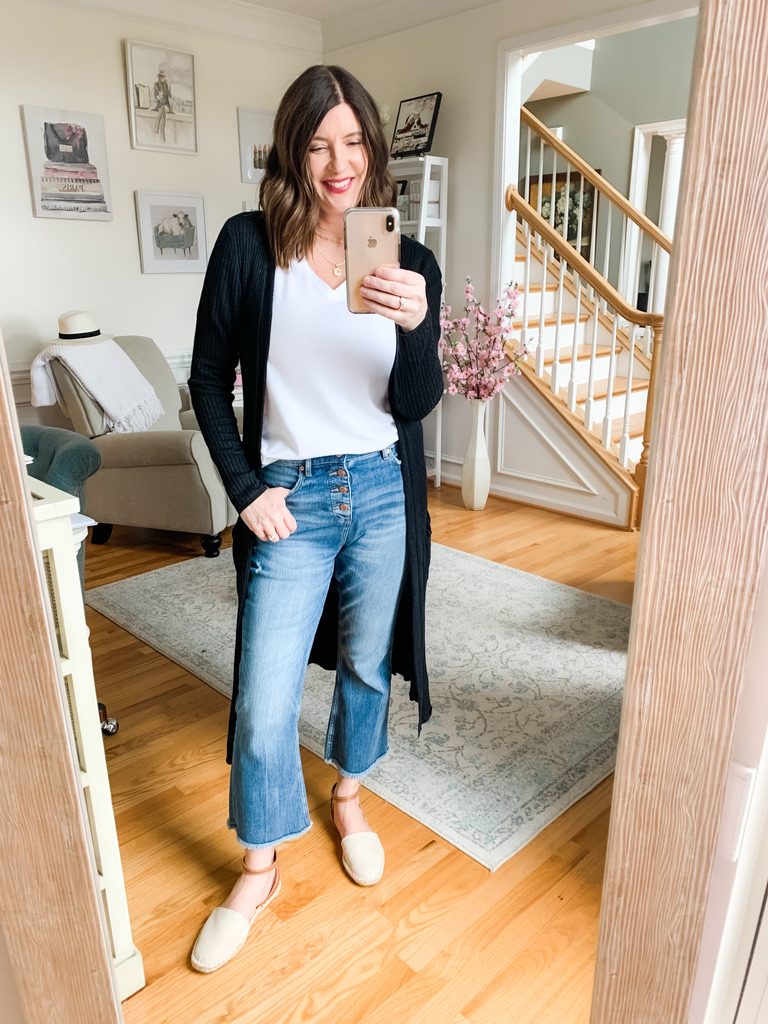 6. Hannah Knotted Bow Flip Flop Sandals: If you are looking for a pop of color, these coral flip flop sandals would be a good option. I don't own these personally, but they sure are cute!
7. Avia Deluxe Trainer Sneakers: The last two affordable summer shoes are sneakers. I ordered these cute Avias from Walmart and was pleasantly surprised at how much I like them. They are only $18.98 and they are very comfortable. Now, these are obviously not for the serious athlete (which I am not), but they are a great little shoe for walking or just running errands when you want an athleisure look.
My tank top and shorts are also from Walmart and I have linked them below the photo. They are great quality for the price…especially if you don't like to spend a lot on workout wear. These tanks come in a pack of two. I sized down to a medium in the tanks from a large, and the shorts are my usual size medium.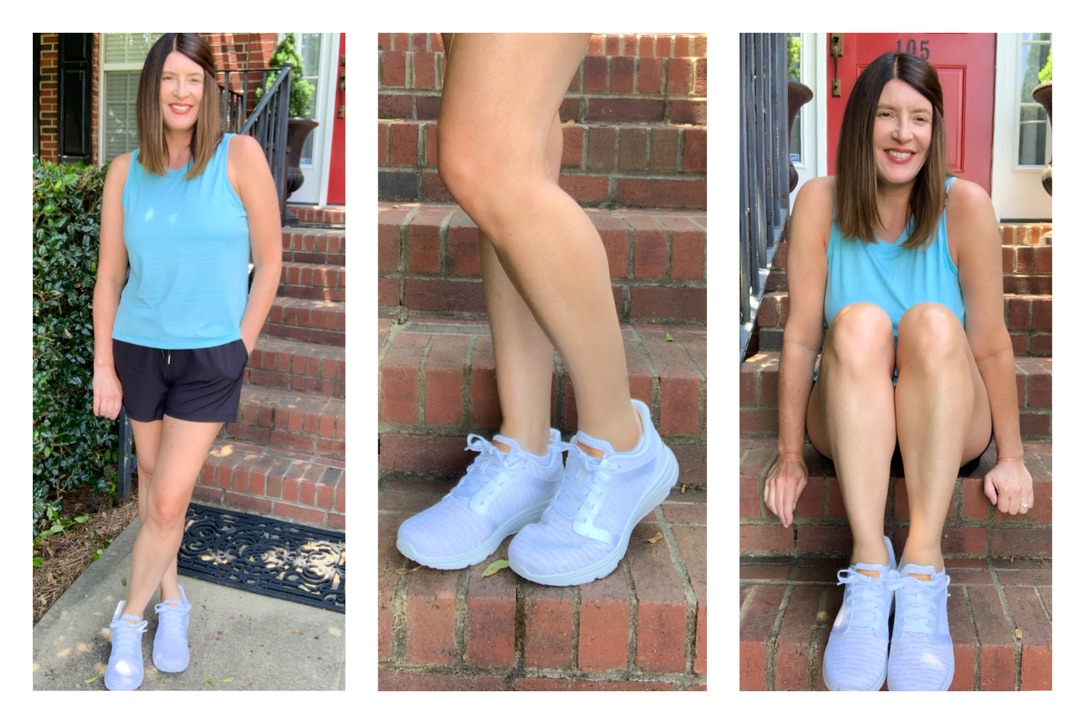 8. Time & Tru Scrunchback Sneaker: The last affordable summer shoe is this scrunchback sneaker by Time and Tru. These are good for wearing with dresses or shorts. They are slip on canvas shoes that are comfortable for just wearing around the house or going out. Again, these are not an athletic shoe. They also come in other colors/prints, including the leopard print which I am linking in the shopping widget.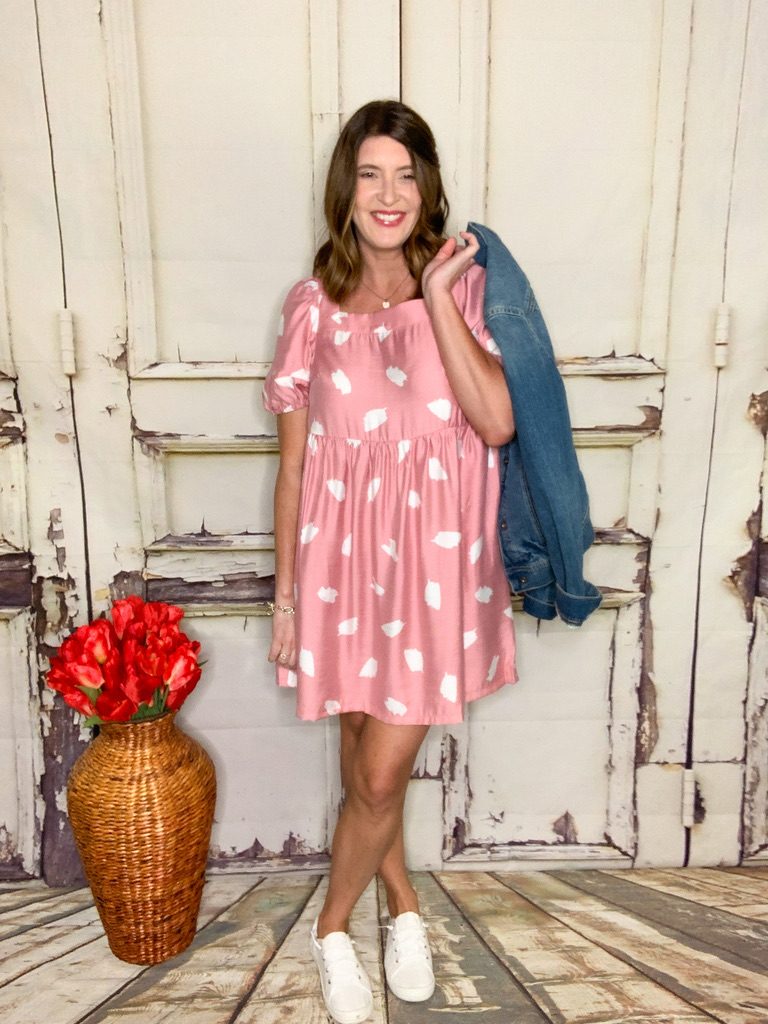 I hope you found some affordable summer shoes that fit your needs for the upcoming months. I don't know a woman that doesn't love shoes, but that doesn't mean they have to cost a fortune!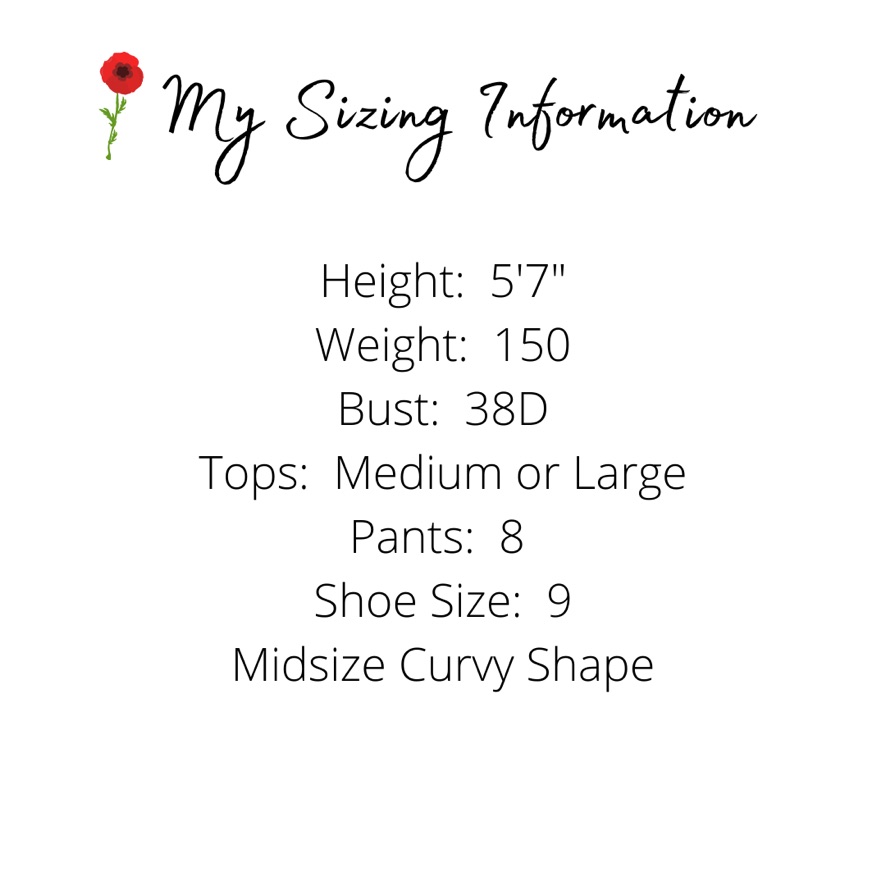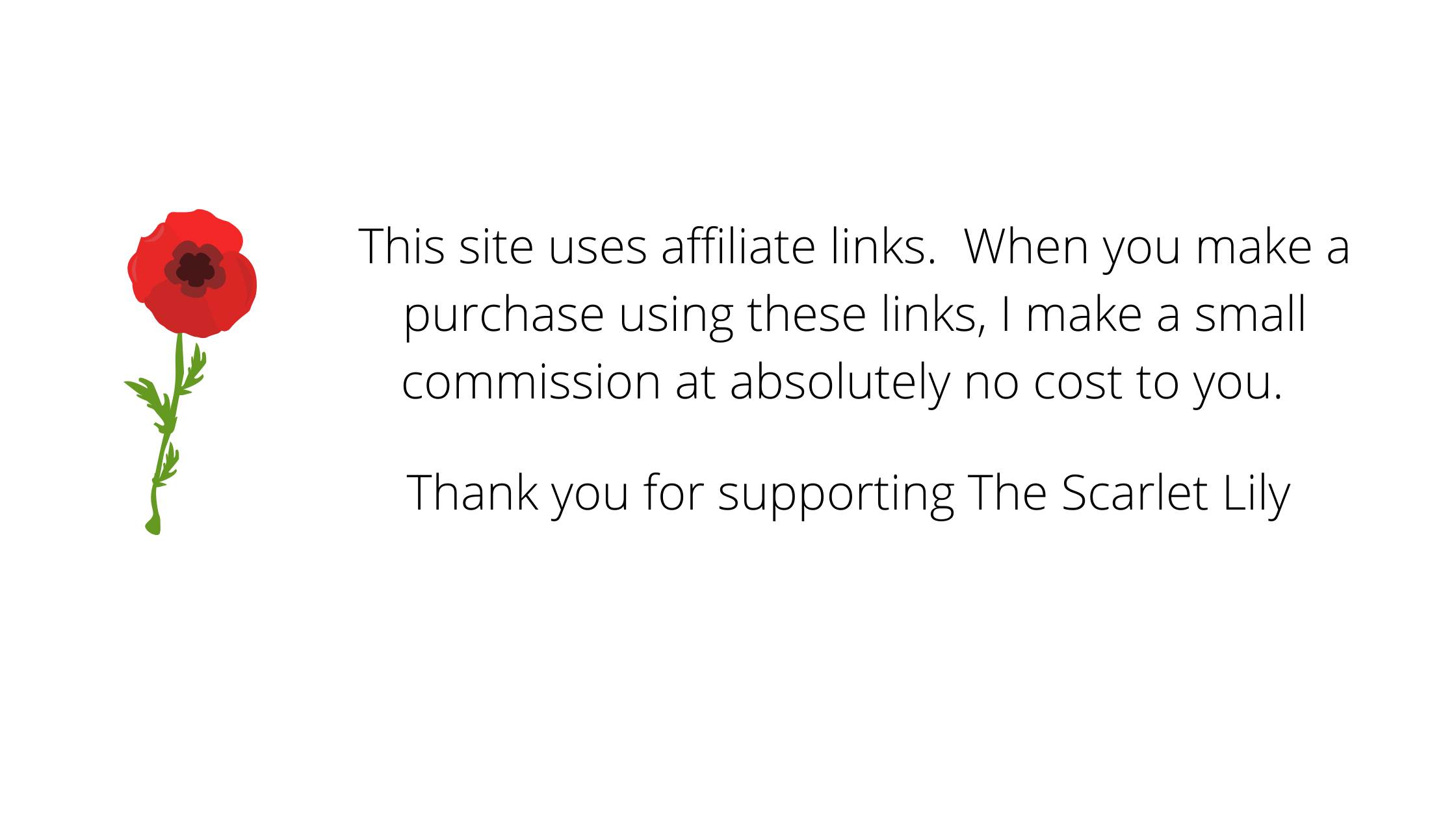 Going on vacation? You might enjoy this post.