Transitioning from one season to the next can be a little tricky. Especially if you live in a climate where the four distinct seasons are not distinct. Summer lingers here in the south where I live, so I have learned how to transition SLOWLY to fall. Today I have what I consider the perfect summer to fall dress because it checks all the boxes for what a transitional piece should be.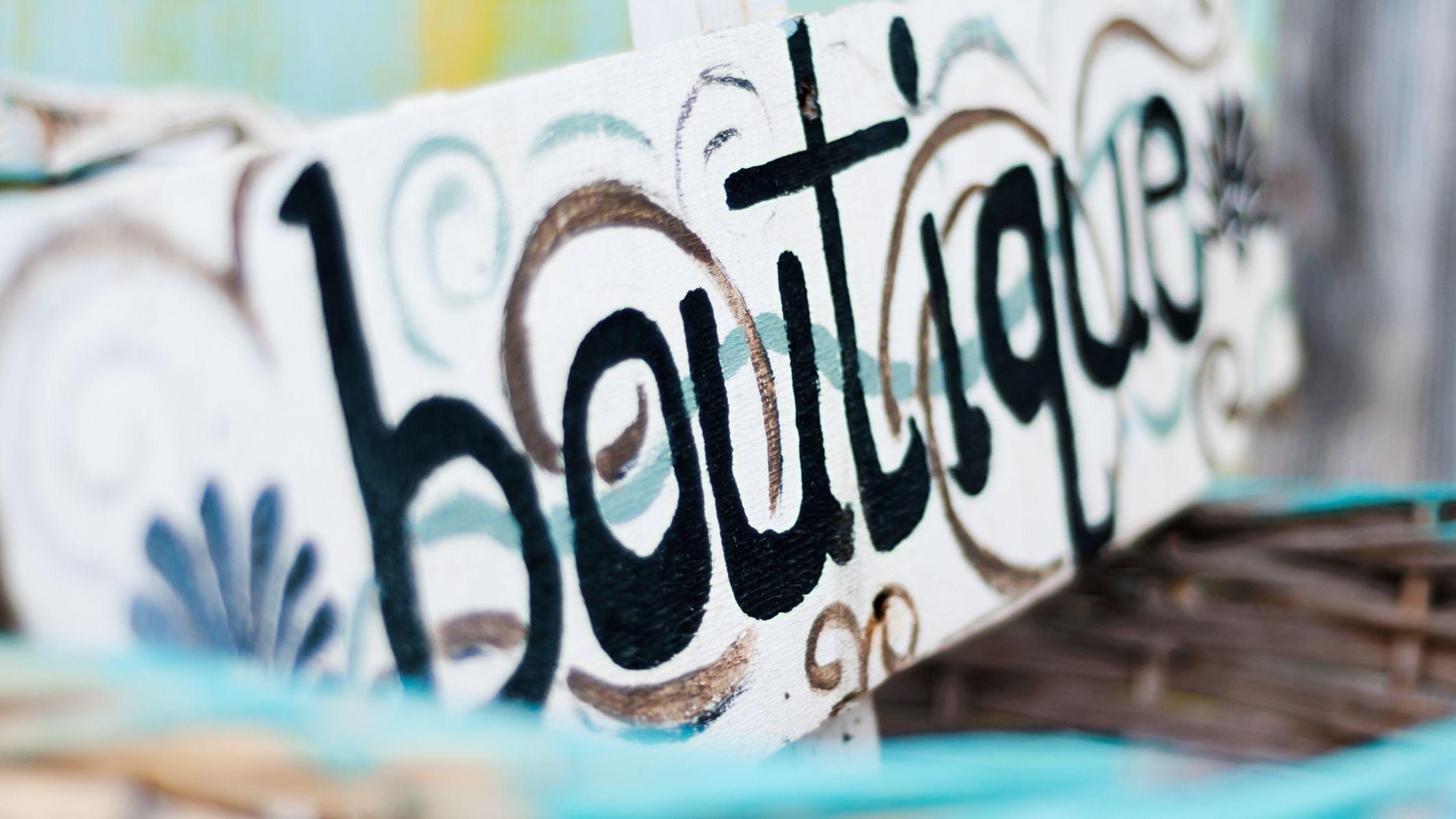 Last weekend, we visited family and all the girls went shopping. We went into a couple of boutiques and this one dress really caught my eye. You know how it is when you keep walking back to it, picking it up, holding it up….and then you put it down. I repeated this process at least three times before finally deciding that the nearly $70 price tag was too much for such a casual dress. Let me tell you, this took restraint!
When we returned home, I had a box from Walmart waiting for me. I had ordered some things, but I'm constantly ordering things for the blog so I don't always remember what I actually ordered. I was just so pleased when I opened the box and discovered this navy floral dress by Time and Tru! It has a very similar style to the boutique dress that I liked so much, but this cute little dress is only $16.98!
I styled this perfect summer to fall dress a couple of different ways just by changing the shoes. That's another fun thing about fall, is that your shoe choices can vary so much.
Floral Dress + Tall Boots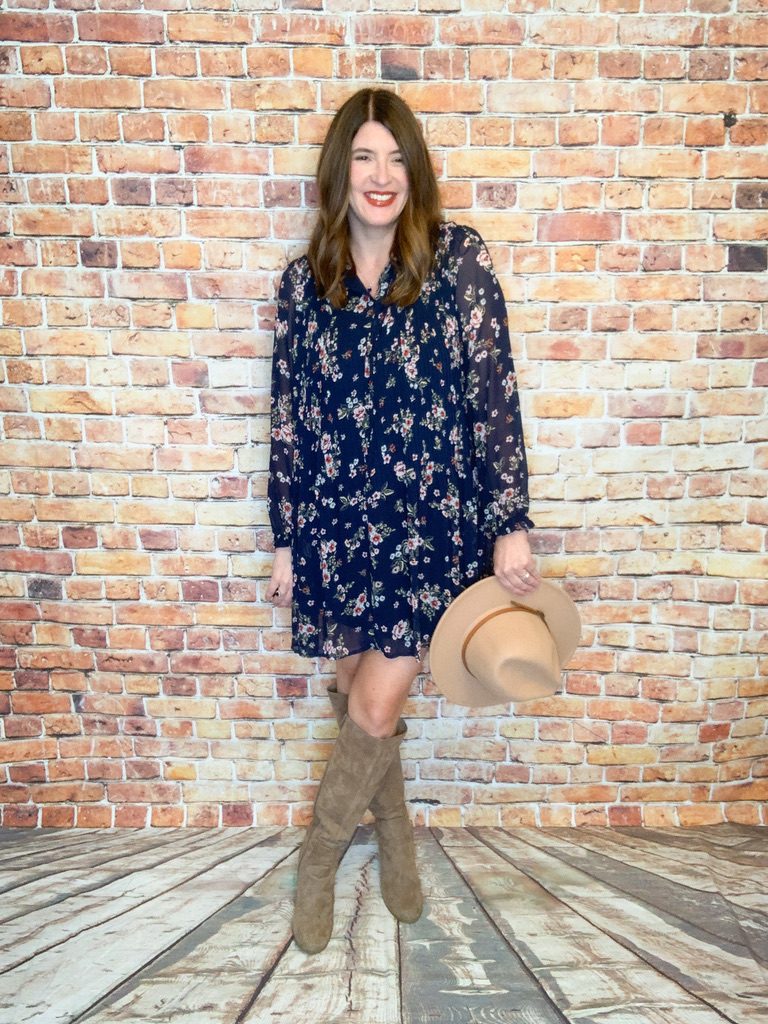 One of my all time favorite looks is this style of dress with tall boots for fall. This is the pleated babydoll dress by Time and Tru.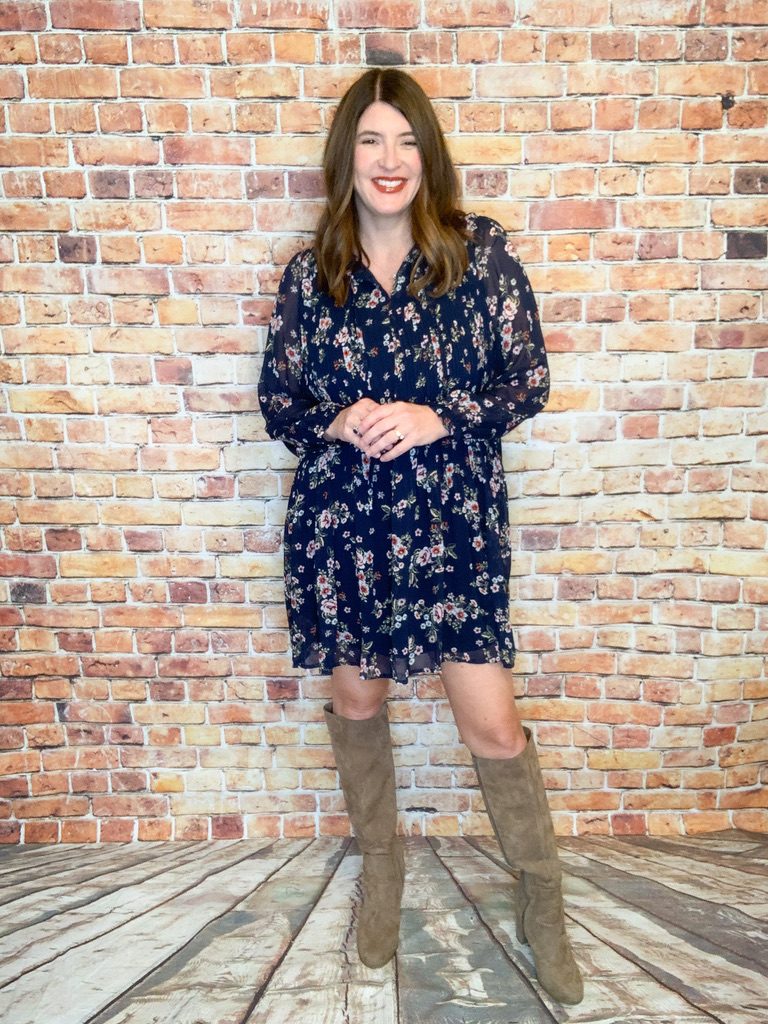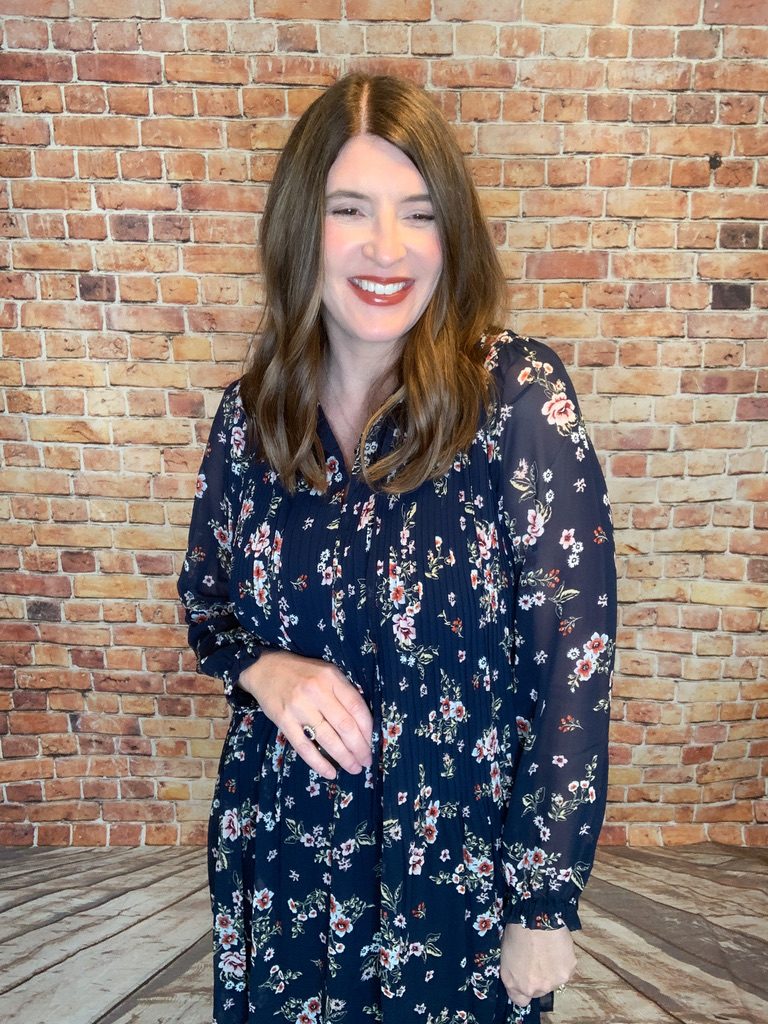 My tall boots are a couple of years old, but I will link some similar styles.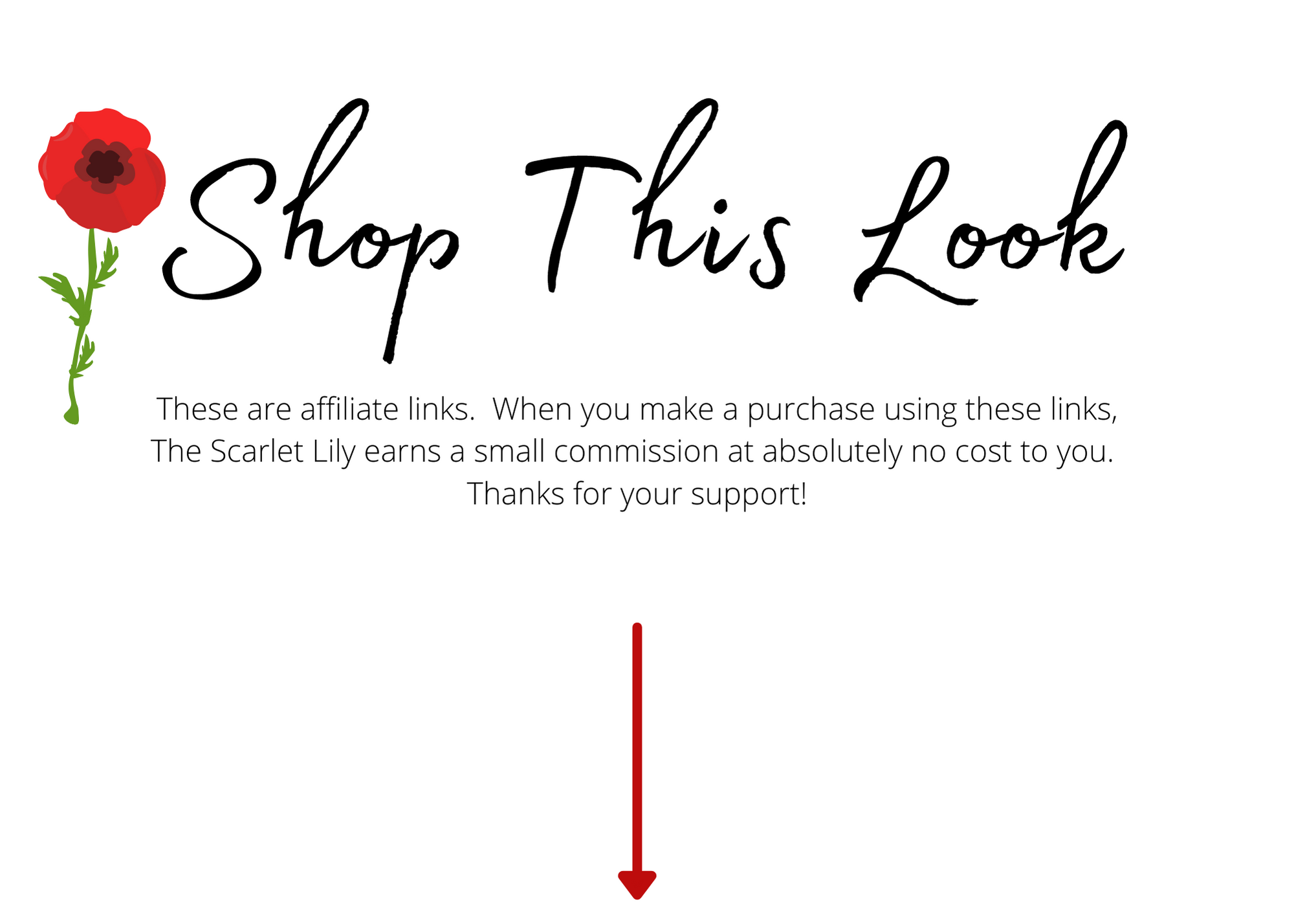 Floral Dress + Ankle Boots
This year I added a pair of creamy white ankle boots to my collection. These have a slight texture to them and a moderate and comfortable heel height. This is a good combination for early fall when the weather is still a bit warmer.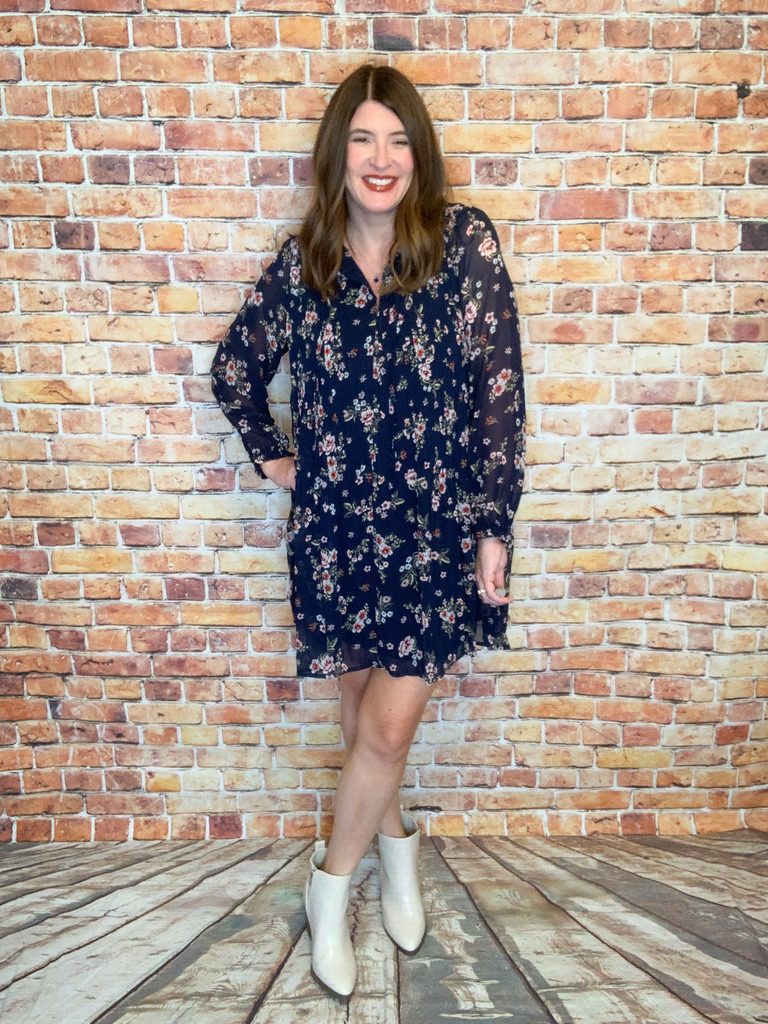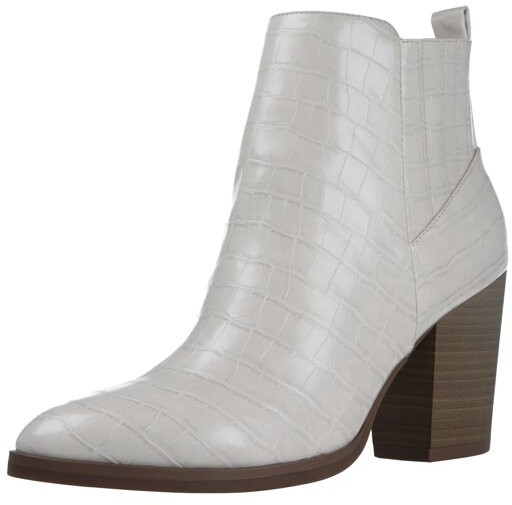 My boots are by Time and Tru and run true to size. They are under $30, and this is a nice affordable option if you want to try a white ankle boot.
Sizing/Fit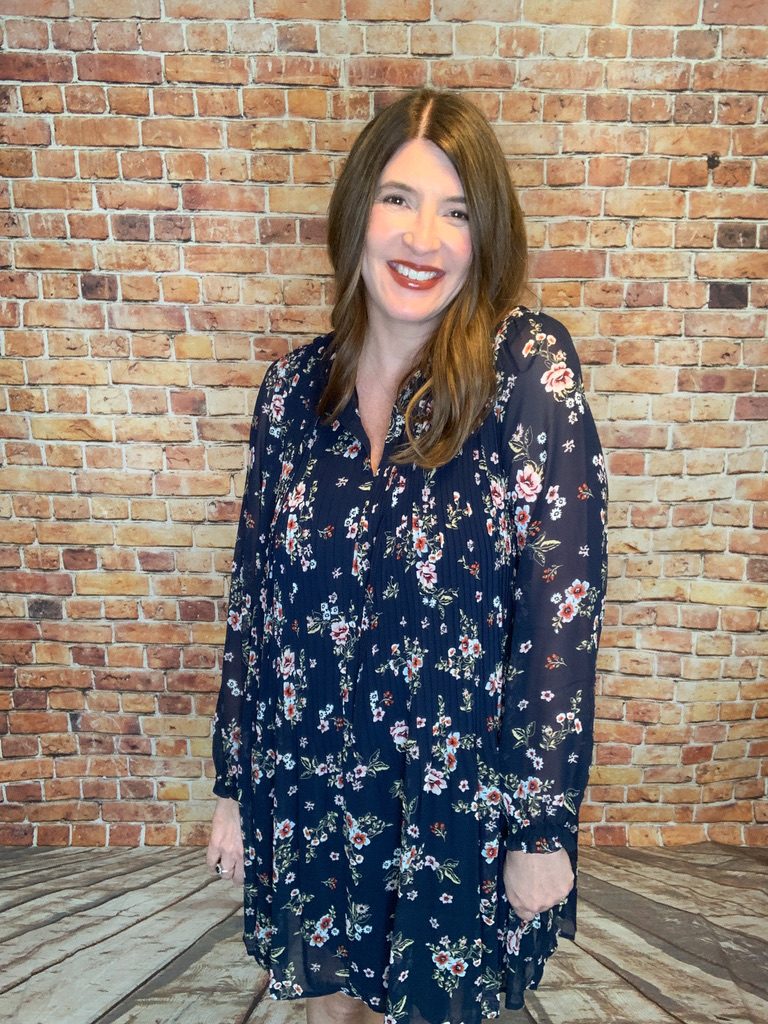 This is a pleated, loose fitting dress with long sleeves. There is a tie neck, but I chose to leave it open. It is a short dress, but the length was good for my height (5'7″), and I like that the dress is slightly longer in the back giving plenty of coverage. I am wearing a medium which is my normal size in Time and Tru. I would say the dress runs just a little on the large side, so if in doubt I would size down.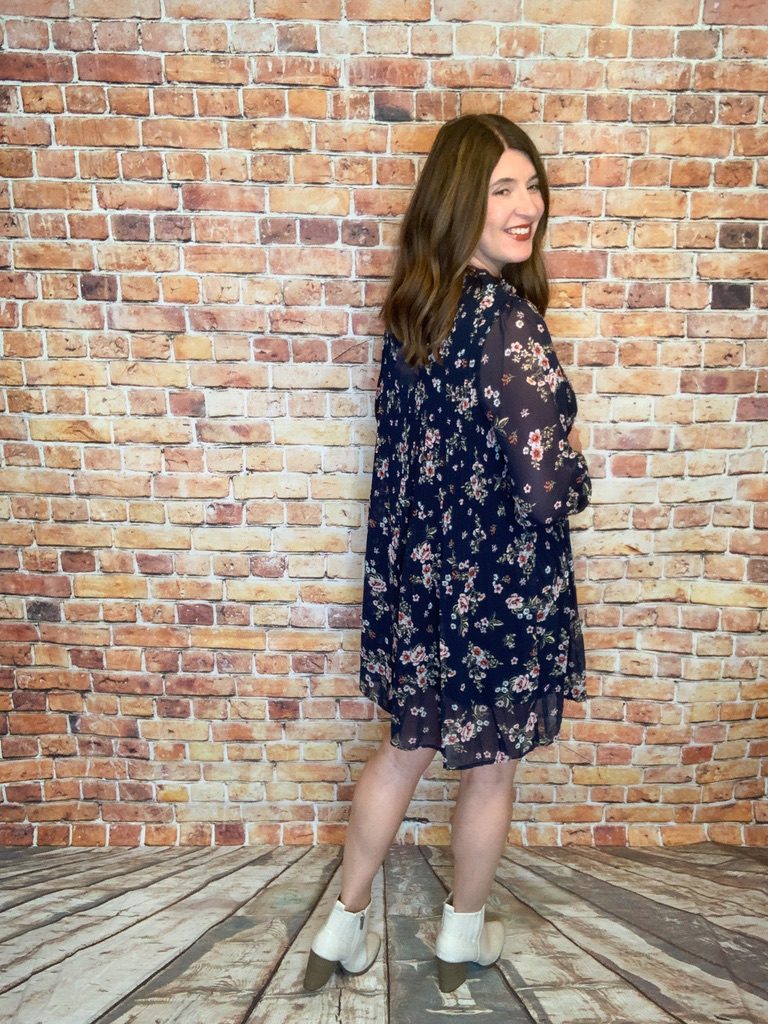 If you are looking for a versatile summer to fall dress, then I would highly recommend this one!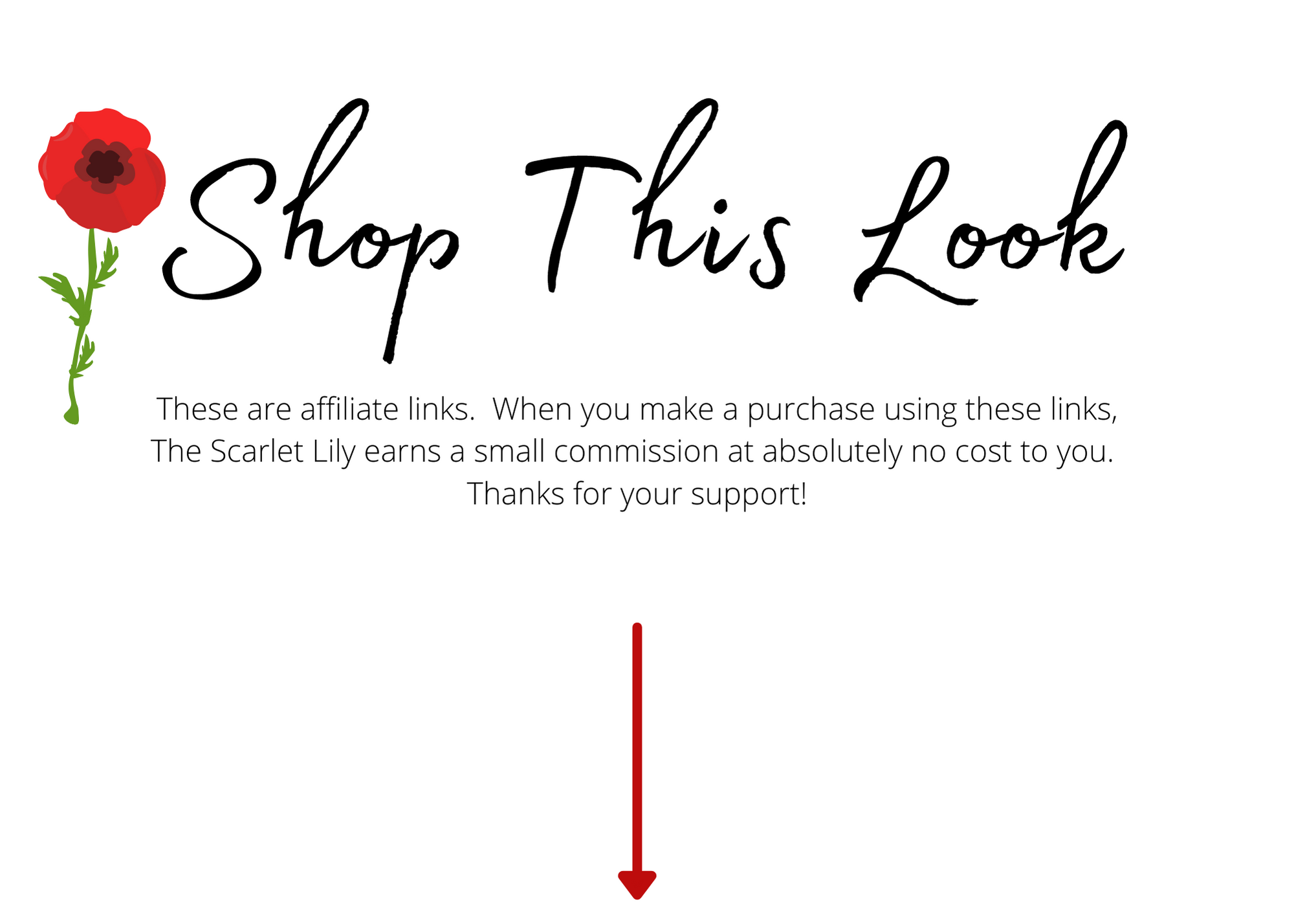 Handbag Options
The handbag in the first photo is no longer available, but these two would be great alternatives with this dress!