Even here in the south, spring can still dish out some cool weather days. This is when I like to have a good lightweight spring sweater that I can count on. This year I found the perfect spring sweater from J. Crew Factory. I love the classic style of J.Crew, and I love the price of J. Crew Factory! First I'll show you my new spring sweater and I also have some other J. Crew Factory finds to share.
Ruffle Trim Sweater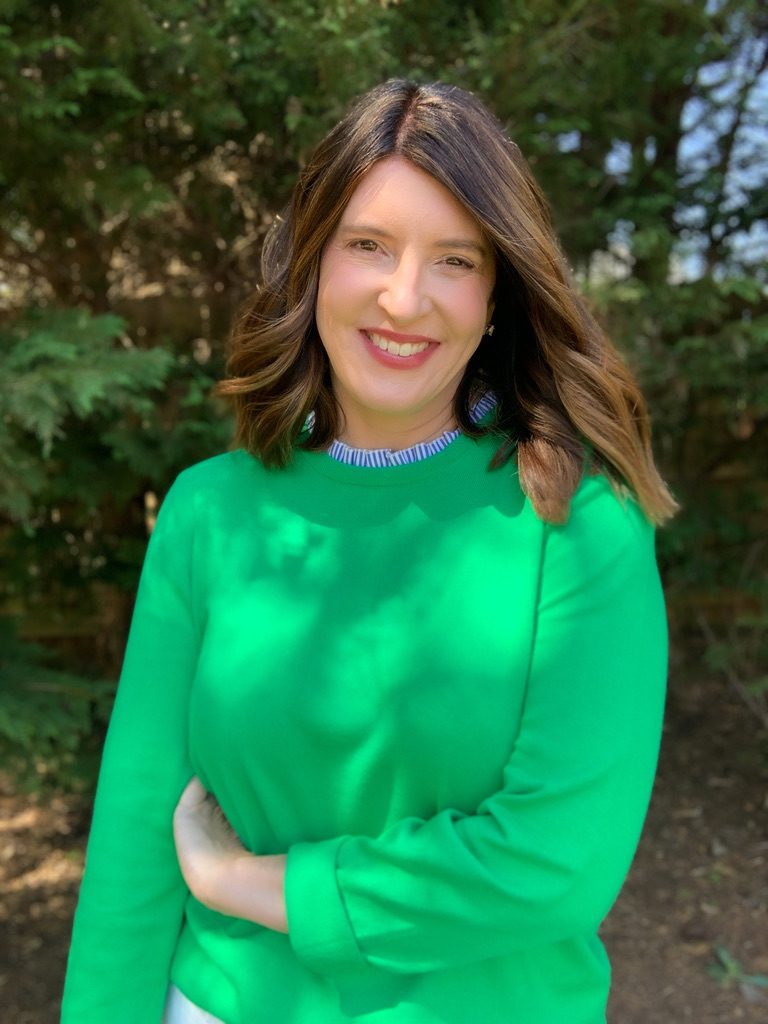 This is the ruffle trim sweater in a bright green for spring. It comes in a few other color/prints, but this one really caught my eye. It has a ruffle collar detail with a blue and white stripe. This is a light weight knit that is perfect for a cool spring day. I also plan to wear this sweater in the hotter months if I will be somewhere that has the air conditioning cranked up because I tend to get cold easily.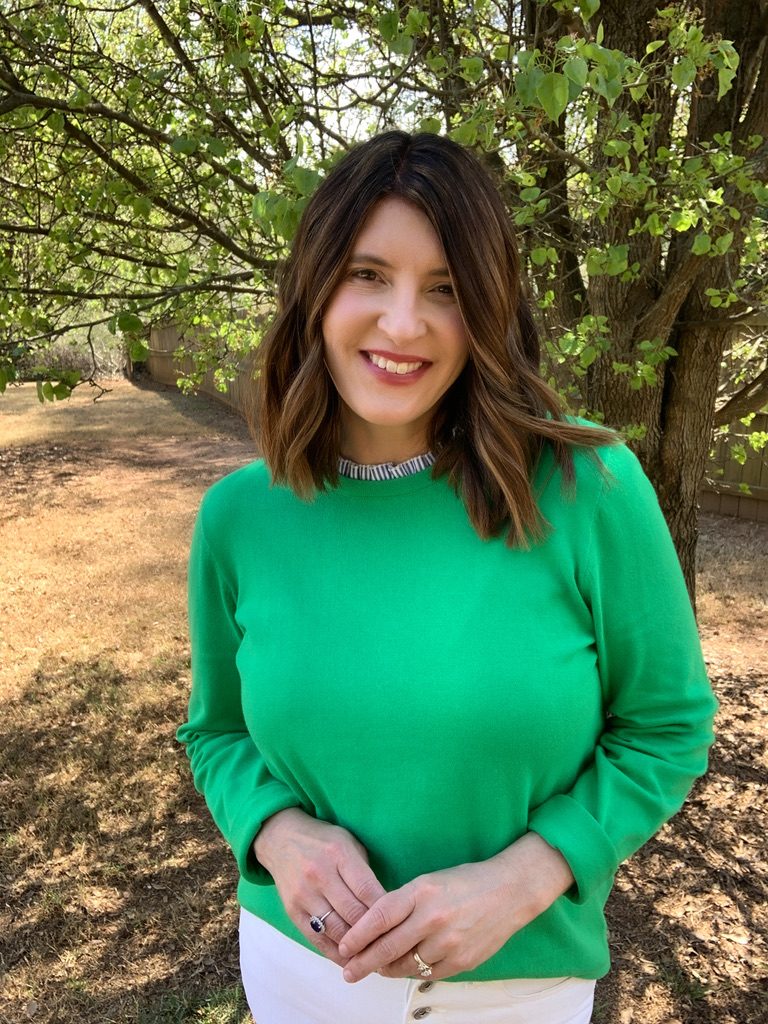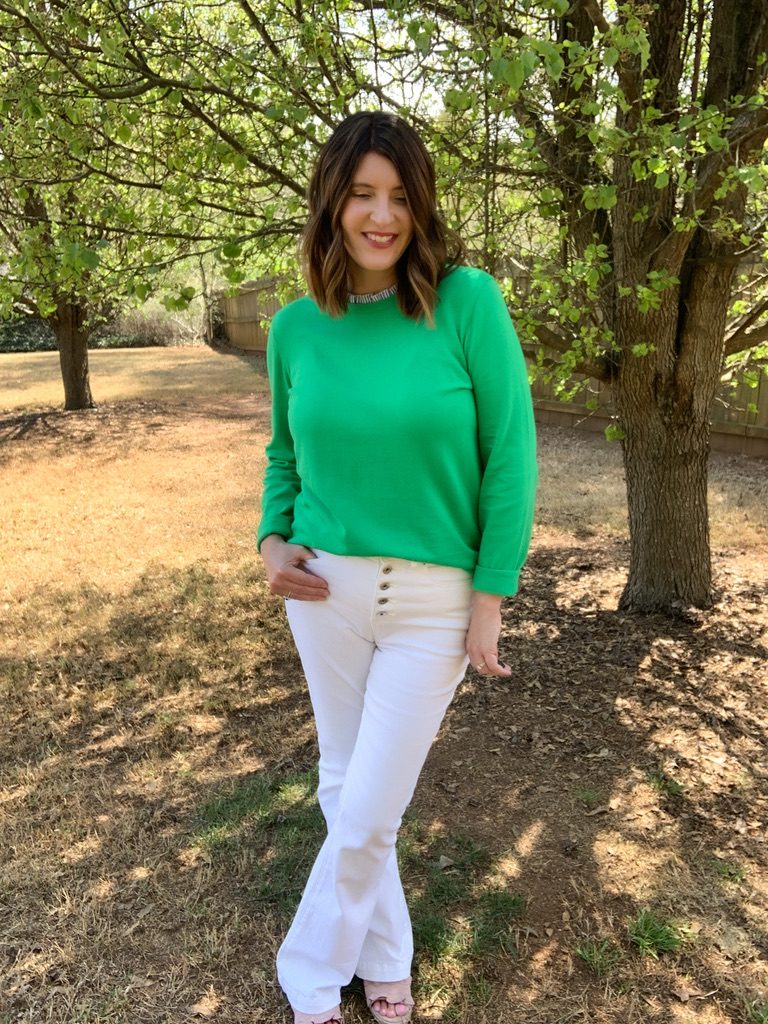 There are so many ways you could go with a sweater like this, but I chose a crisp pair of white denim with a flare style. I have shown these jeans several times, but if you haven't seen them before these are the Melisa Flare Jeans by Sophia Vergara.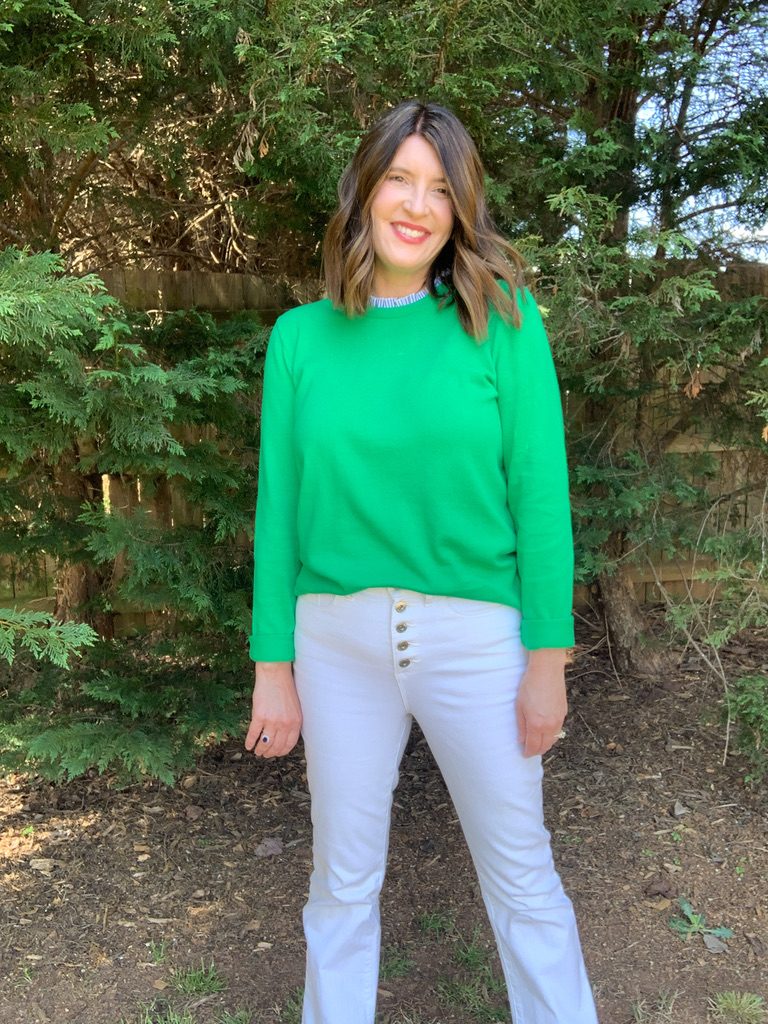 I chose to tuck in the sweater for this look, but you could certainly wear it untucked if you prefer. I go back and forth between a medium and a large in tops. This sweater is a large and I think it was the best fit for my shape.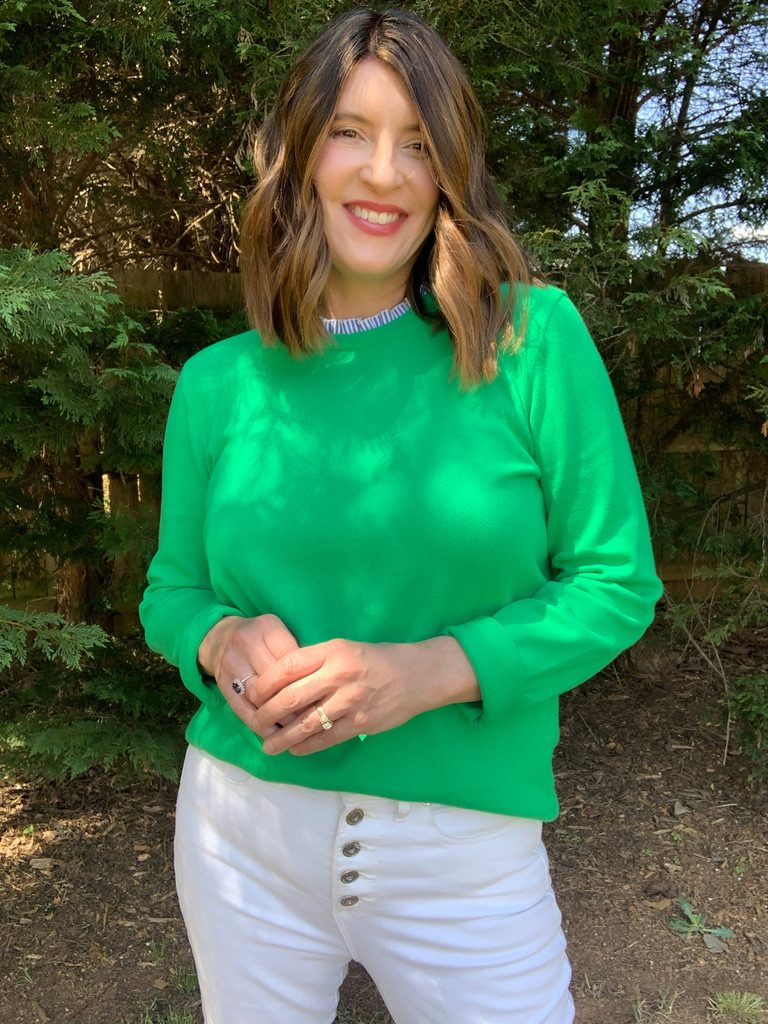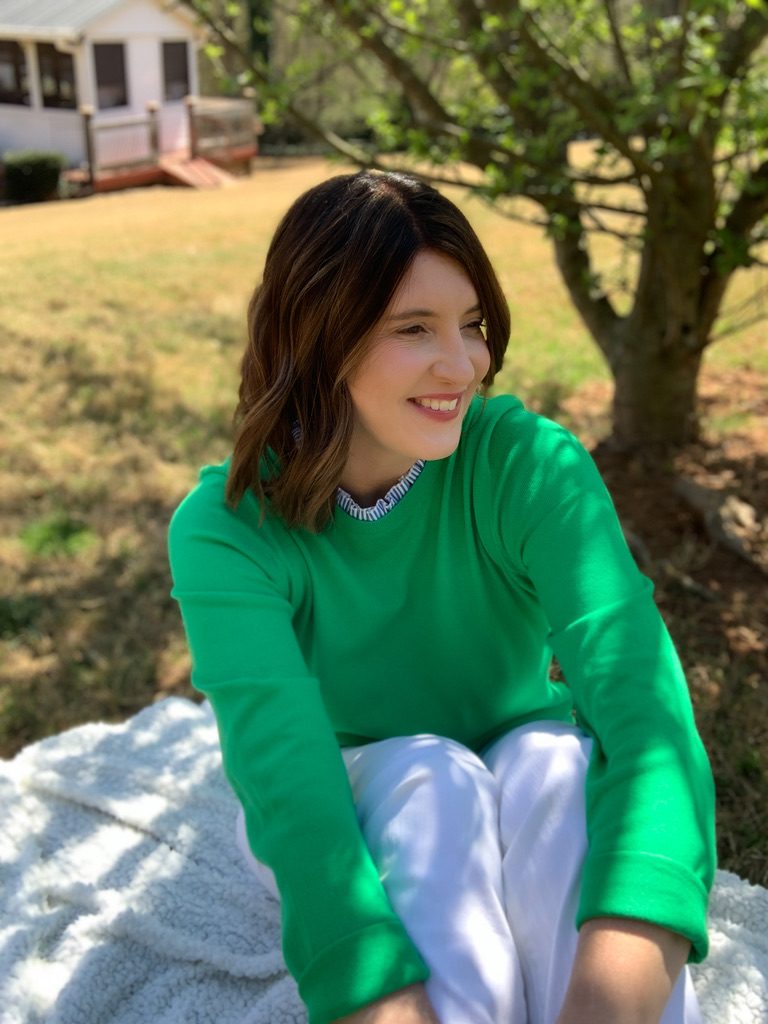 Whether just enjoying the beautiful spring weather, or attending a planned event this would be a good basic piece that can be styled many ways. If you are a classic style woman, then this will be right up your alley! It really is the perfect spring sweater.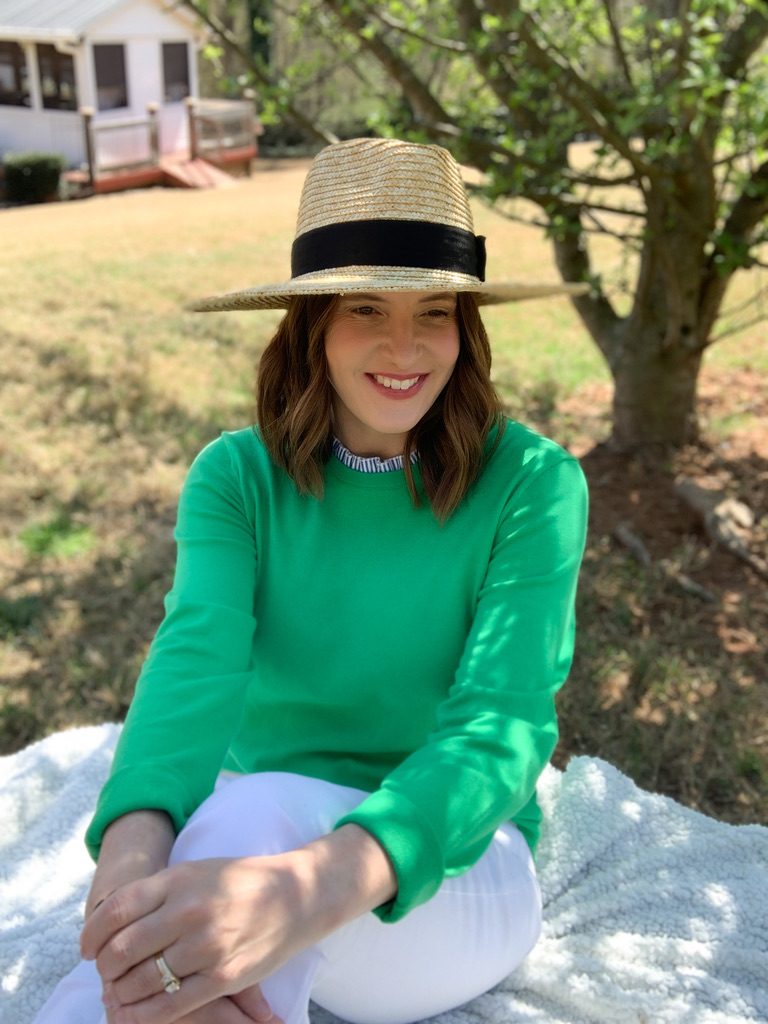 Here are the other colors/prints that are available.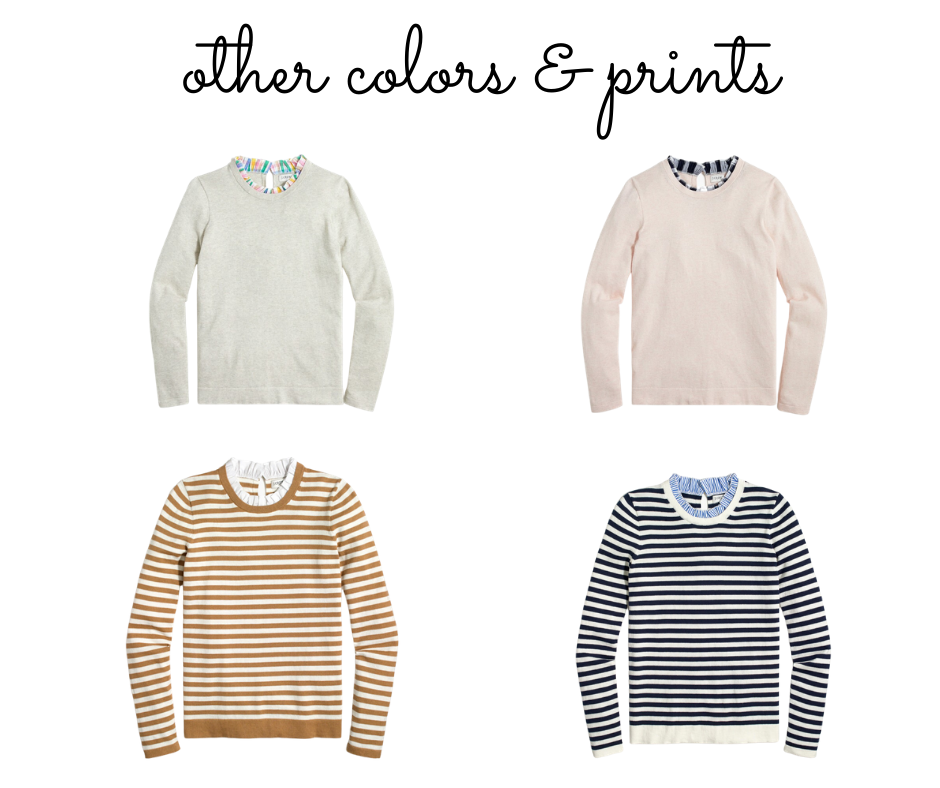 Other Favorites:
Here are a few other pieces that I rounded up for spring and summer that you might like. Most of these are available in multiple colors and prints, so be sure to click the image to see all of the options!
Dresses:
Tops:
Bottoms:
Shoes:
If you like J. Crew Factory, you might also enjoy this post.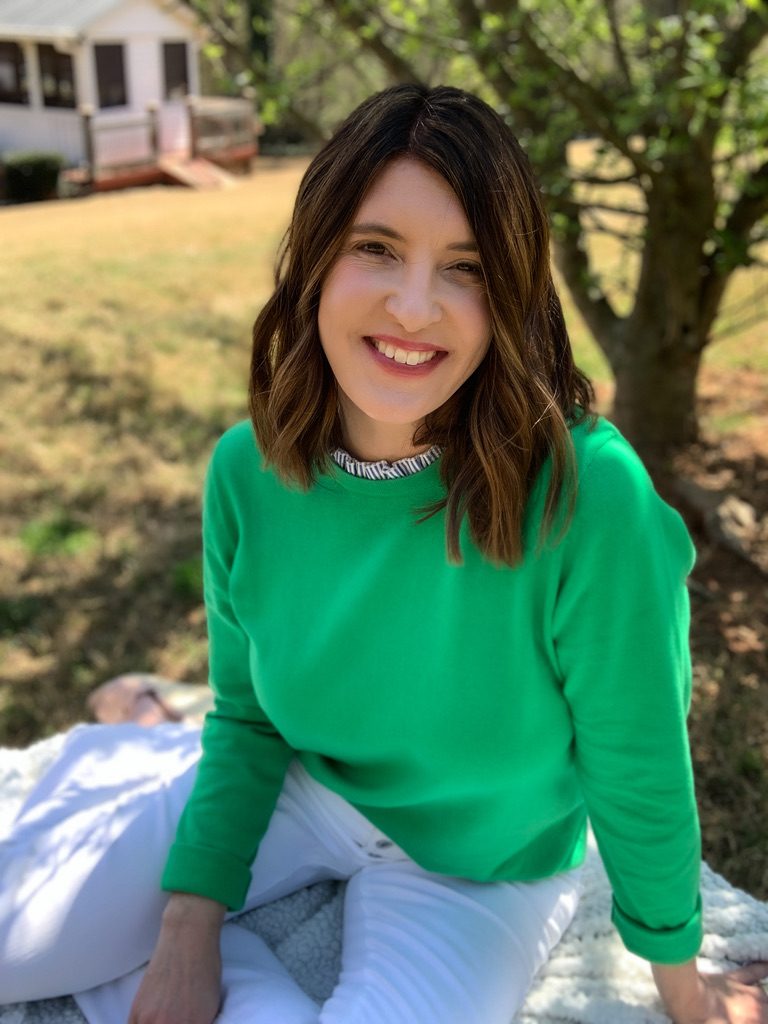 Thanks for stopping by The Scarlet Lily today!