Gingham is a traditional spring and summer print, and it is very on trend for 2021. I am seeing it in tops, dresses, shorts, shoes, and handbags. When you are in your 20's and 30's gingham looks very cute and girly. If you are in your 50's like I am, then gingham can make you look like you are wearing a tablecloth. So how can us more mature women wear gingham in a modern way? Here are some tips.
Keep It Simple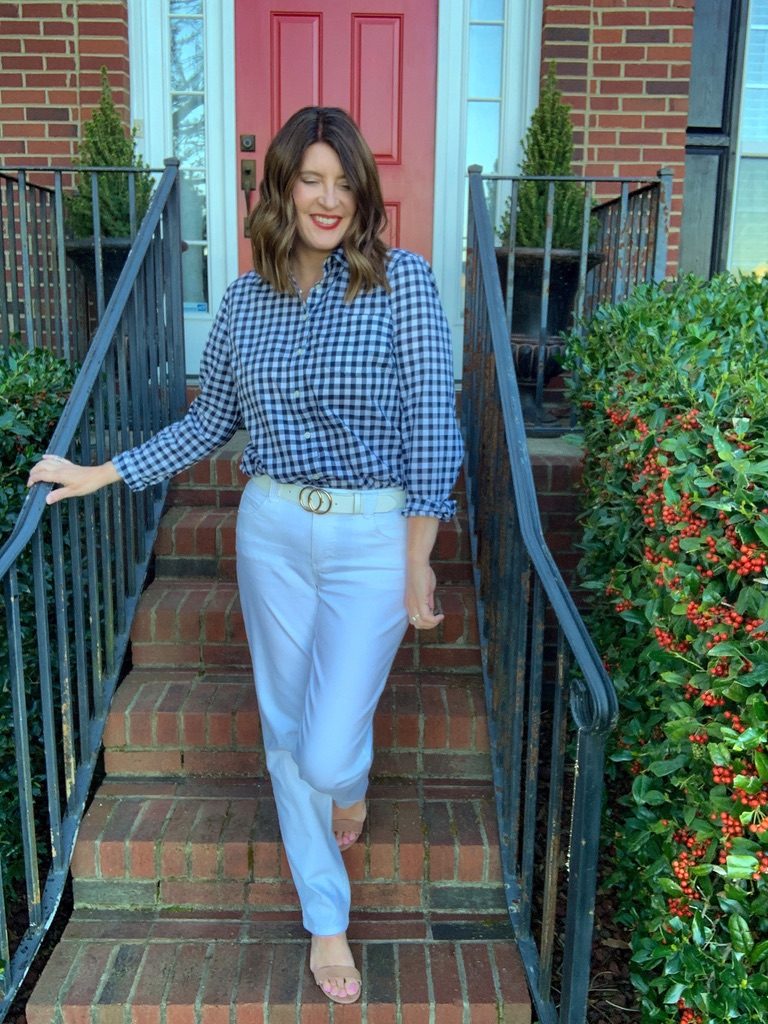 I recently visited J.Crew Factory while on vacation. I was looking specifically for a gingham shirt. I spotted this one and it was exactly what I was looking for. It is a classic button up style in classic navy and white. There were other colors available, but I went for the more neutral color.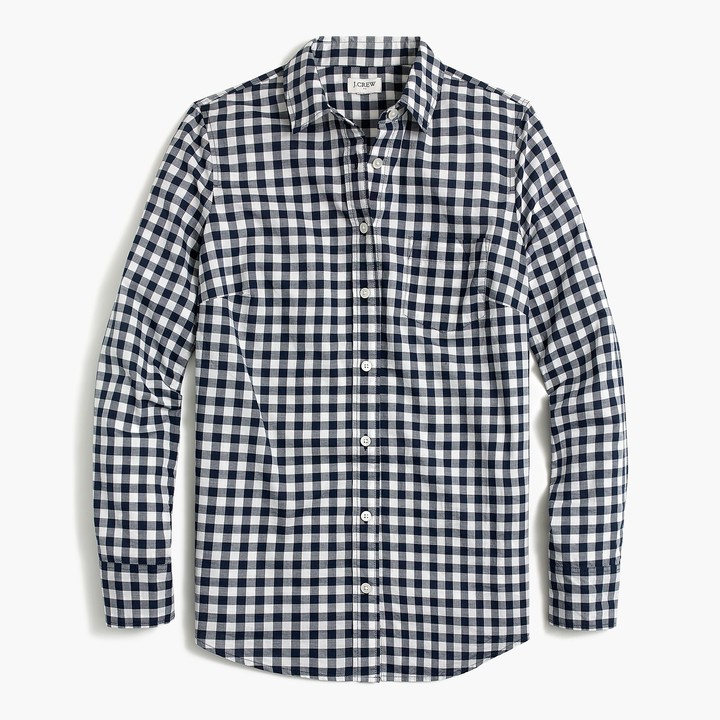 Keeping it simple with one classic gingham piece will look more modern. Pair it with a solid and keep the accessories neutral.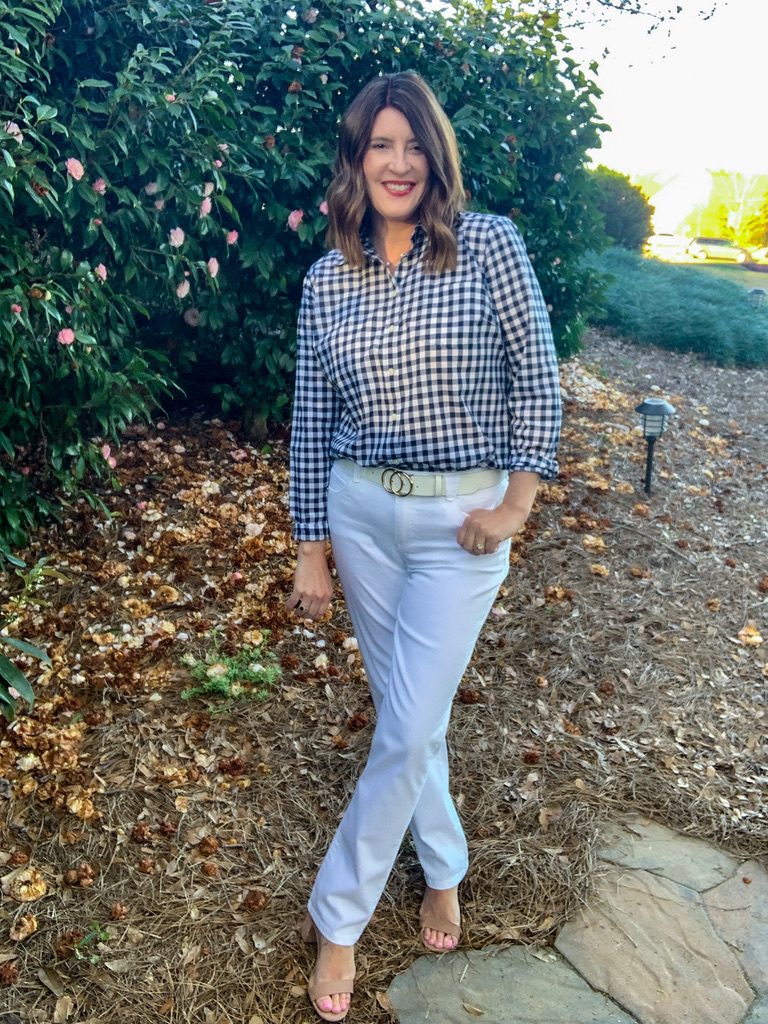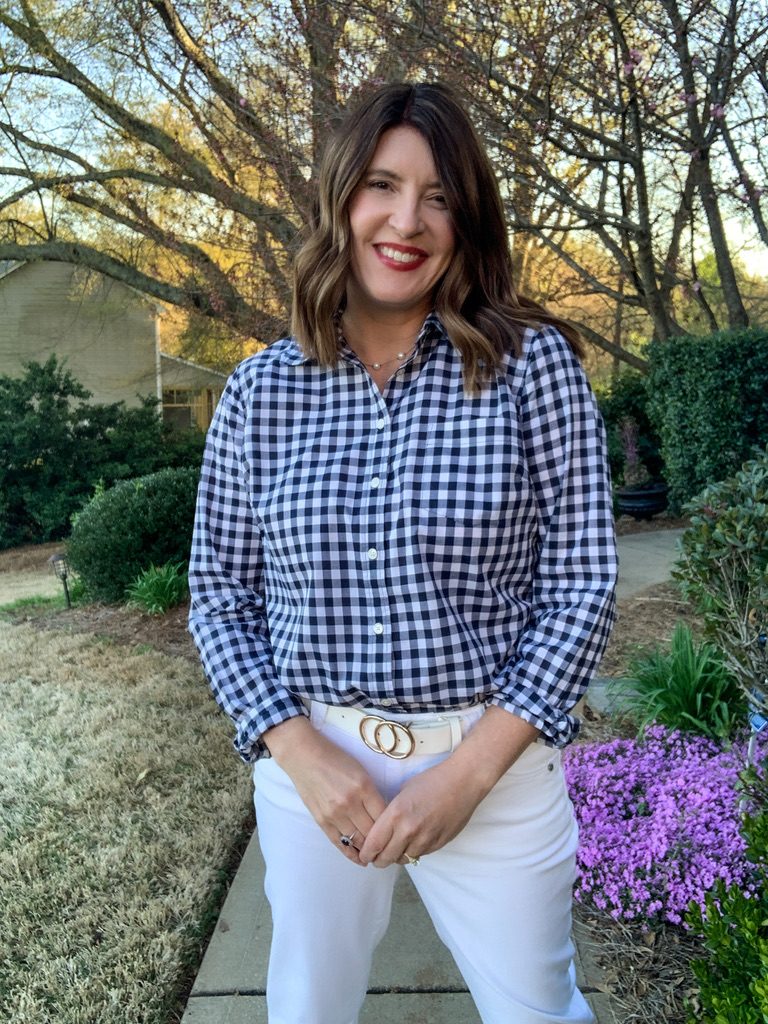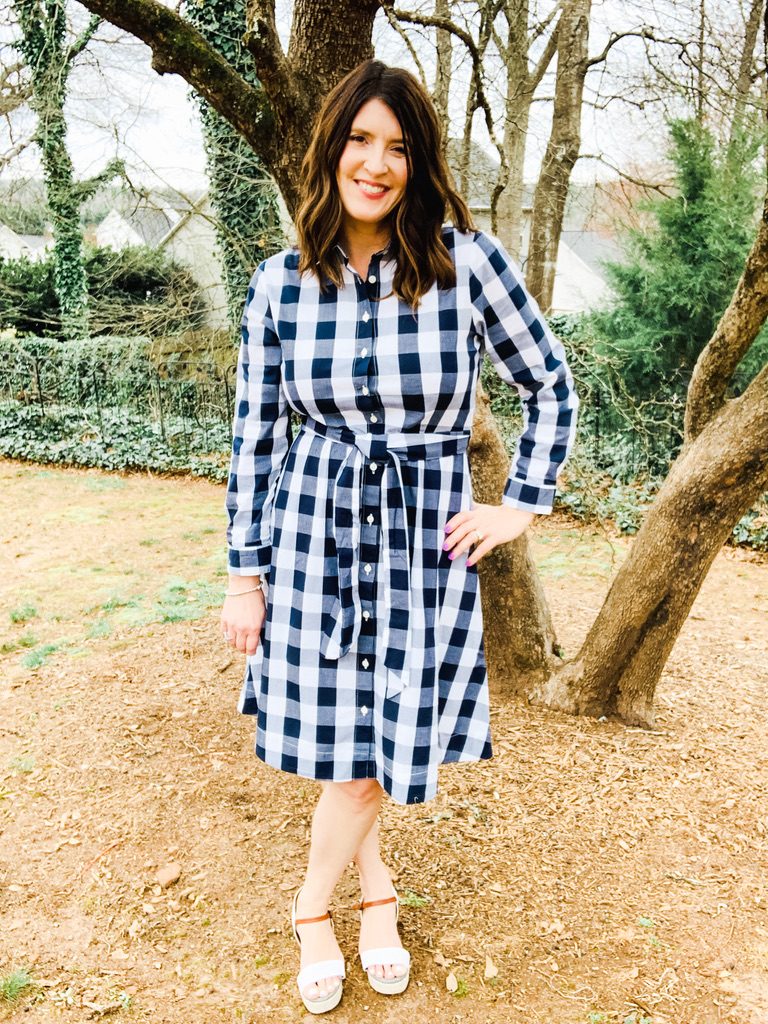 This navy and white gingham shirtdress is from last year. I found the same style available this year in very limited sizes from J. Crew Factory.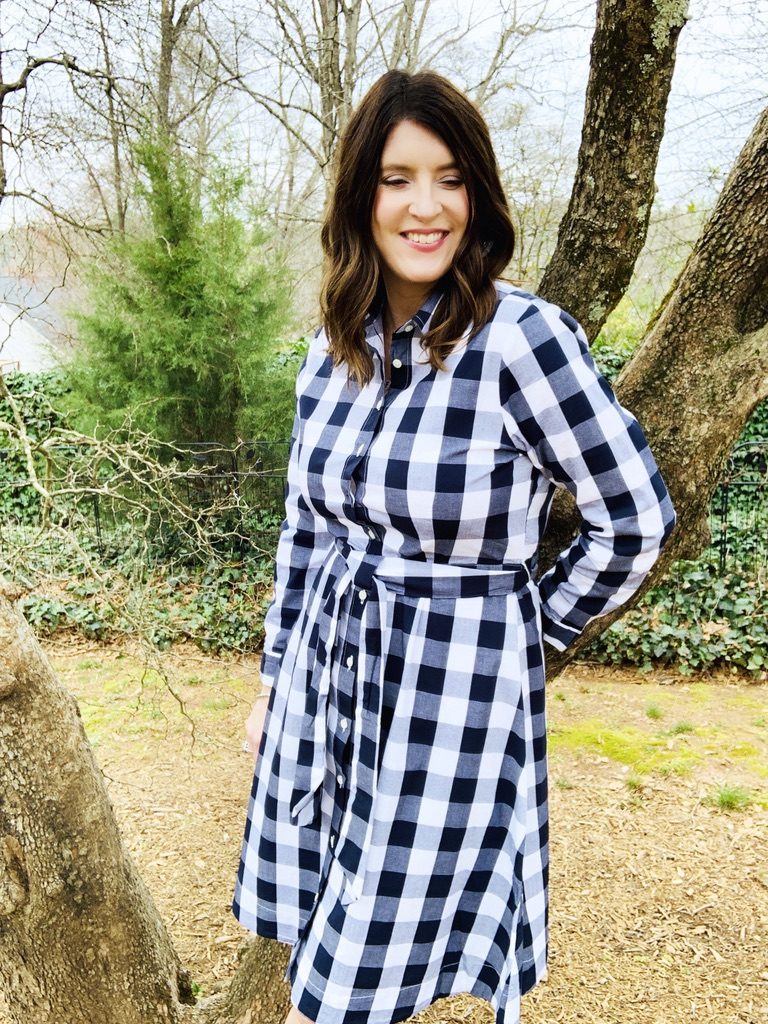 This green gingham dress from Target gives a similar look.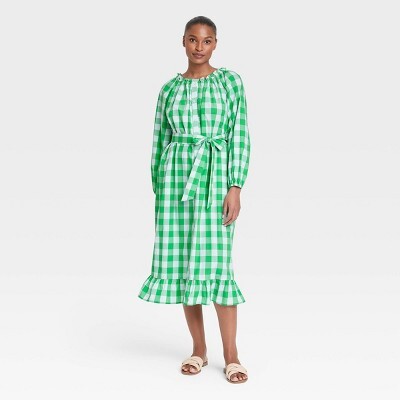 Here are some outfits featuring Gingham from Loft: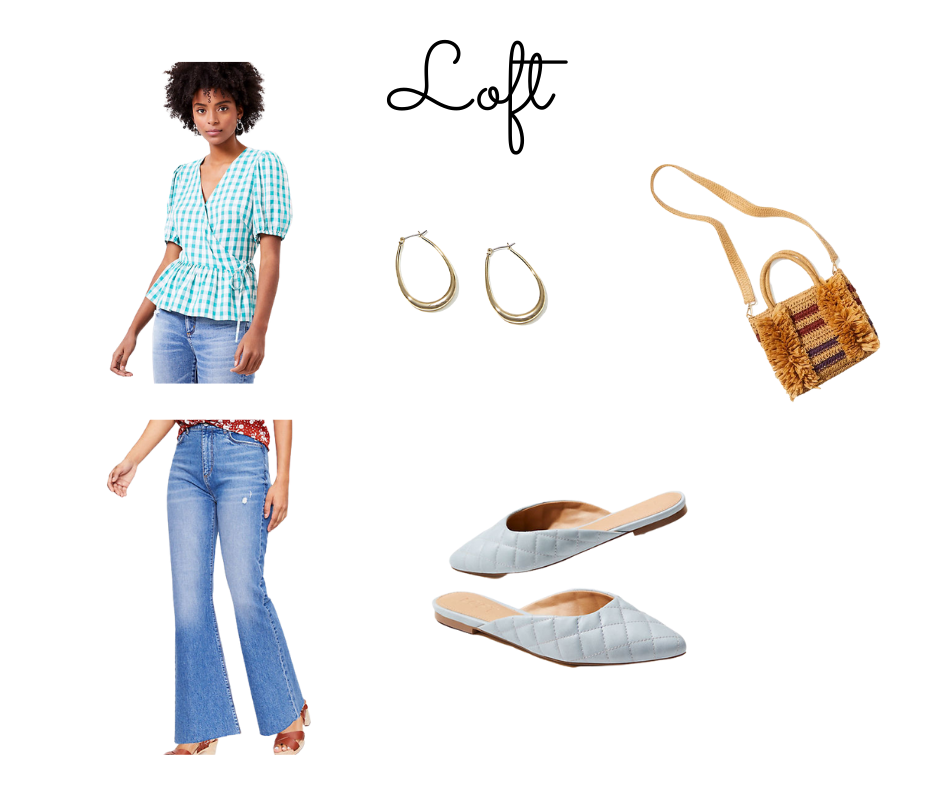 Carry A Gingham Handbag
Another way to wear gingham in a modern way is to incorporate it with a handbag.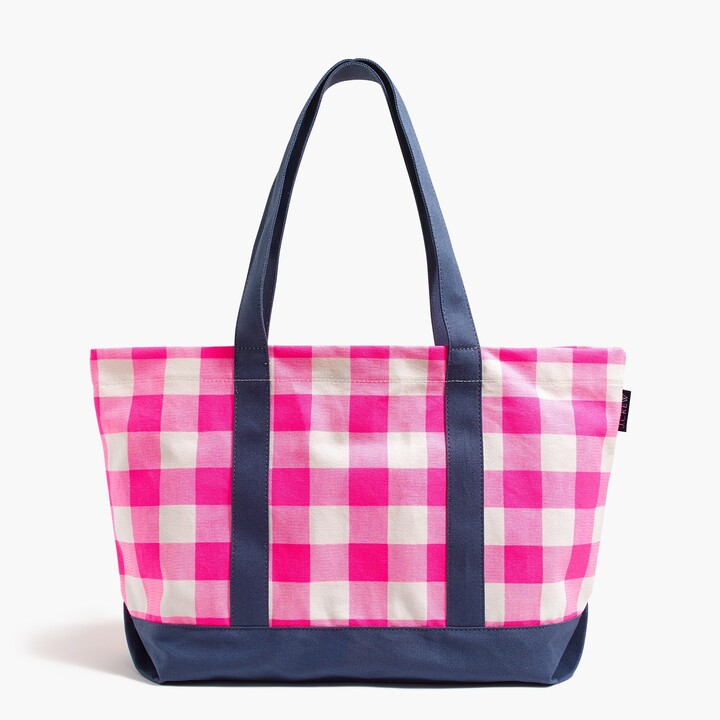 This canvas tote paired with a neutral outfit gives you the pop of color and the gingham look without being over the top. Here are some other cute gingham handbags:
Gingham Shoes
Gingham shoes can also look modern when the rest of the outfit is kept basic. Here are several options:
More Gingham You Might Like
It is possible to wear gingham at any age. I hope this has given you some ideas on how to wear gingham in a modern way that still suits your personal style. For some other style related posts, you might enjoy this post and this one.