July 4th is fast approaching and if you are like me, I'm looking forward to being able to gather and enjoy the traditional festivities! Whatever your plans might me for this year, the question of what to wear will most likely be in the back of your mind. Some like to go full on patriotic with stars and stripes, and some like a more subtle July 4th outfit. Today's July 4th outfit ideas will have a little something for everyone! You may be able to shop your own closet for many of these looks, or you can shop for a specific item that catches your eye.
Dresses
What could be easier that a dress for a hot summer day? Here are some July 4th outfit ideas with some casual dresses that will suit any occasion.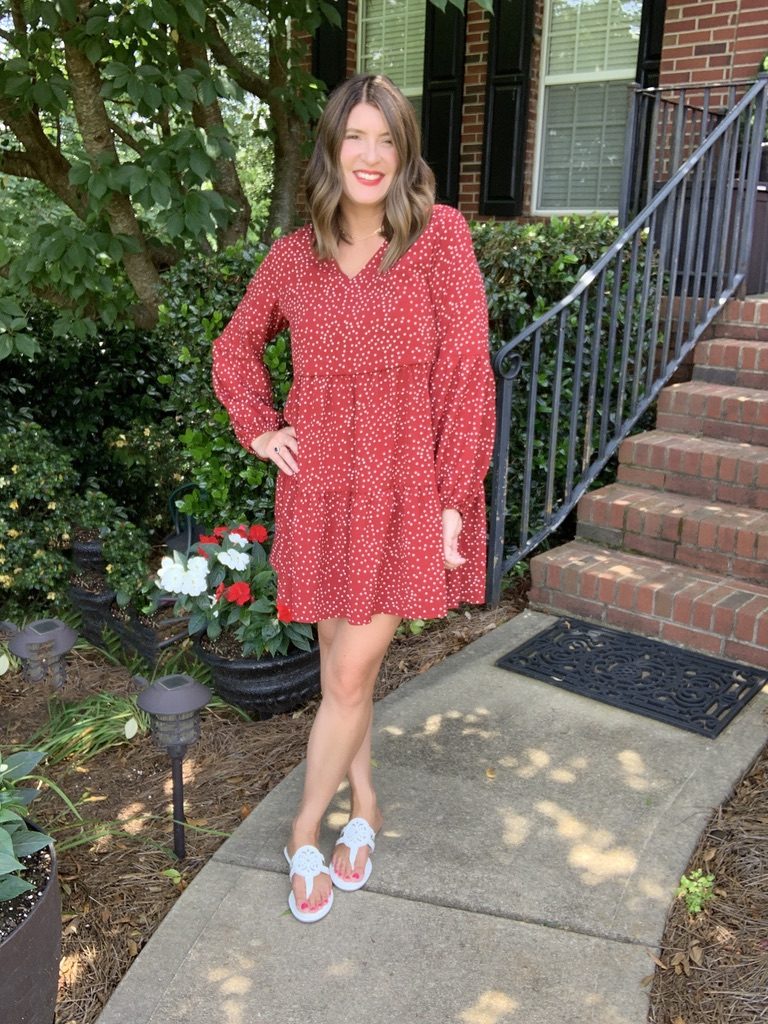 This red and white polka dot dress has been in my wardrobe since last year. It is a top seller on Amazon and comes in several color combinations.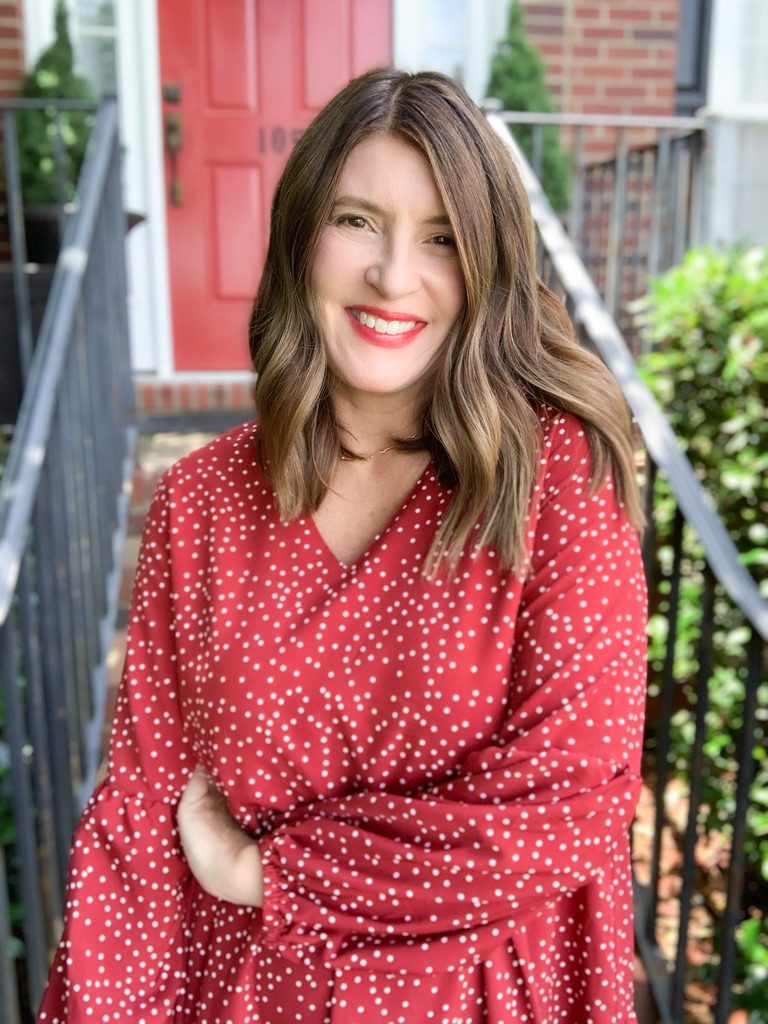 Another favorite of mine from this year is this white eyelet dress by Time and Tru. Unfortunately, it is sold out but you can achieve this look with any white dress. For some other white dress options, be sure to check out this post.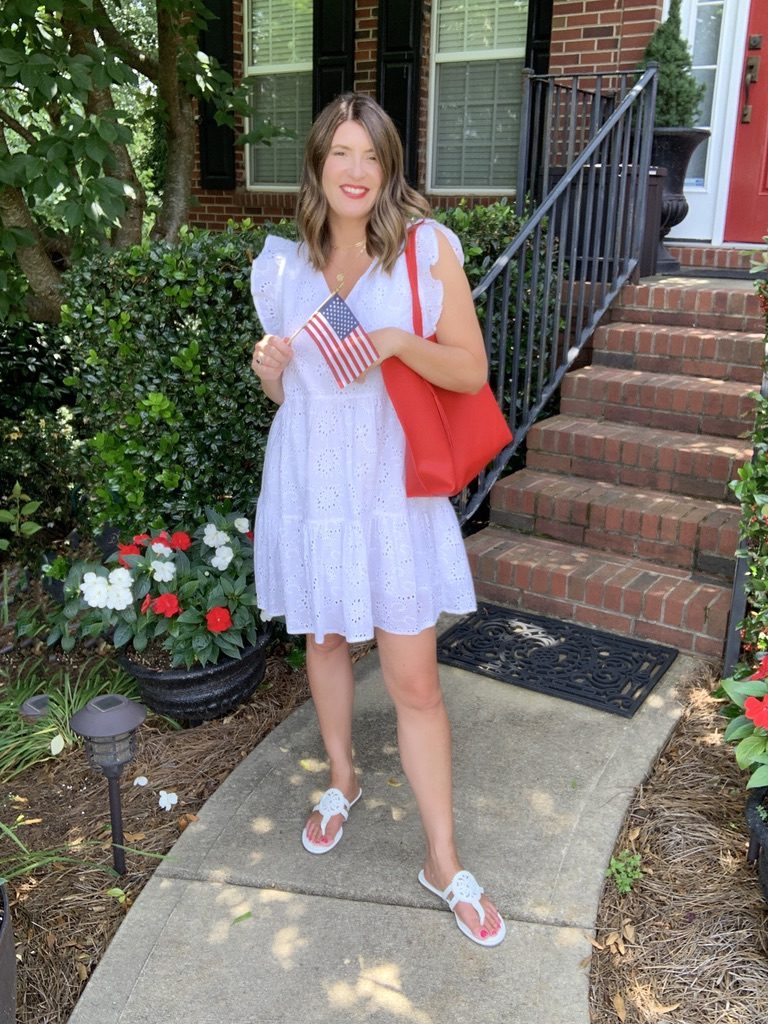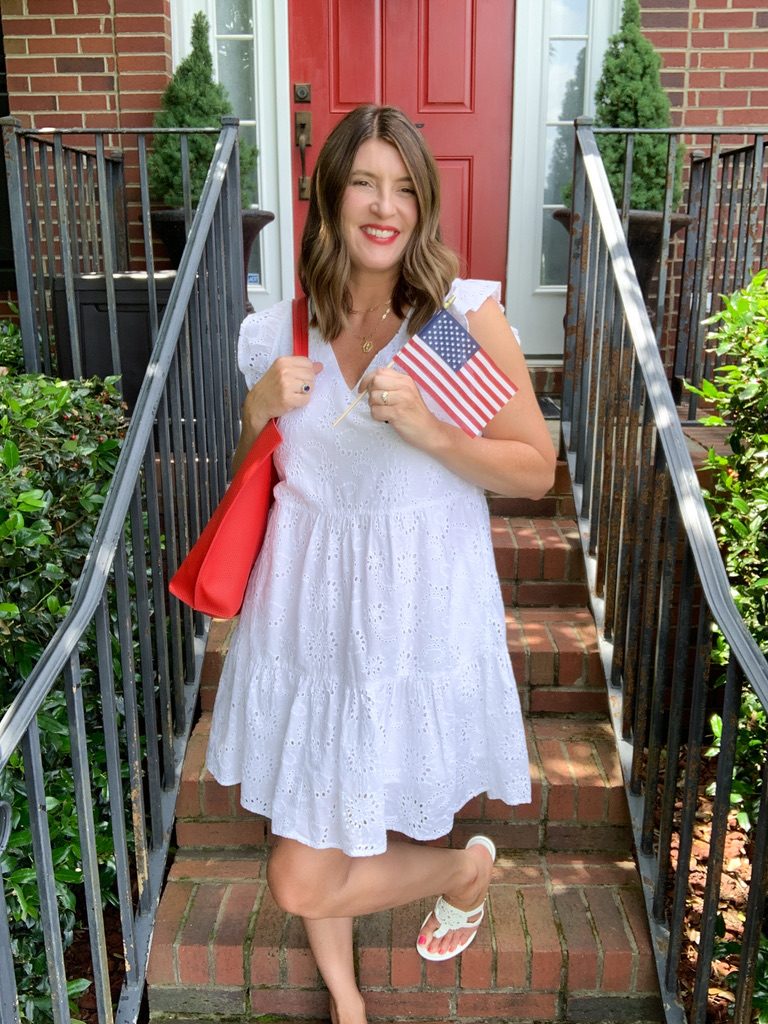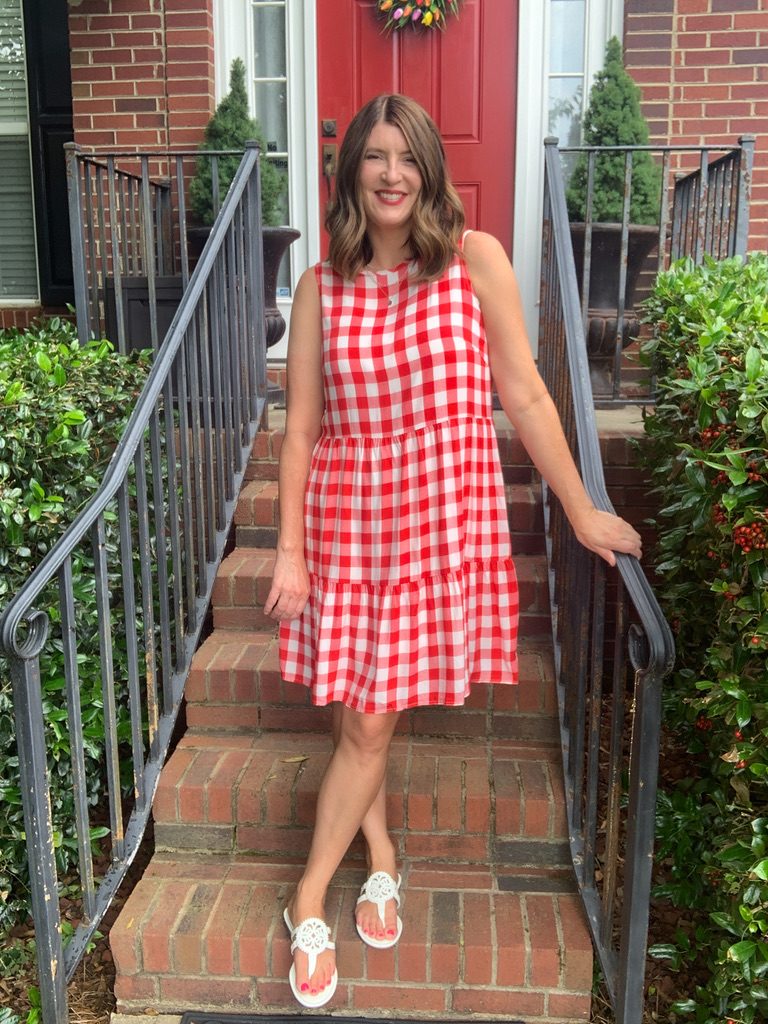 How cute is this red and white gingham dress? This is from Amazon and I am wearing a medium. I previously purchased it in the black and white in a size large and it was too big.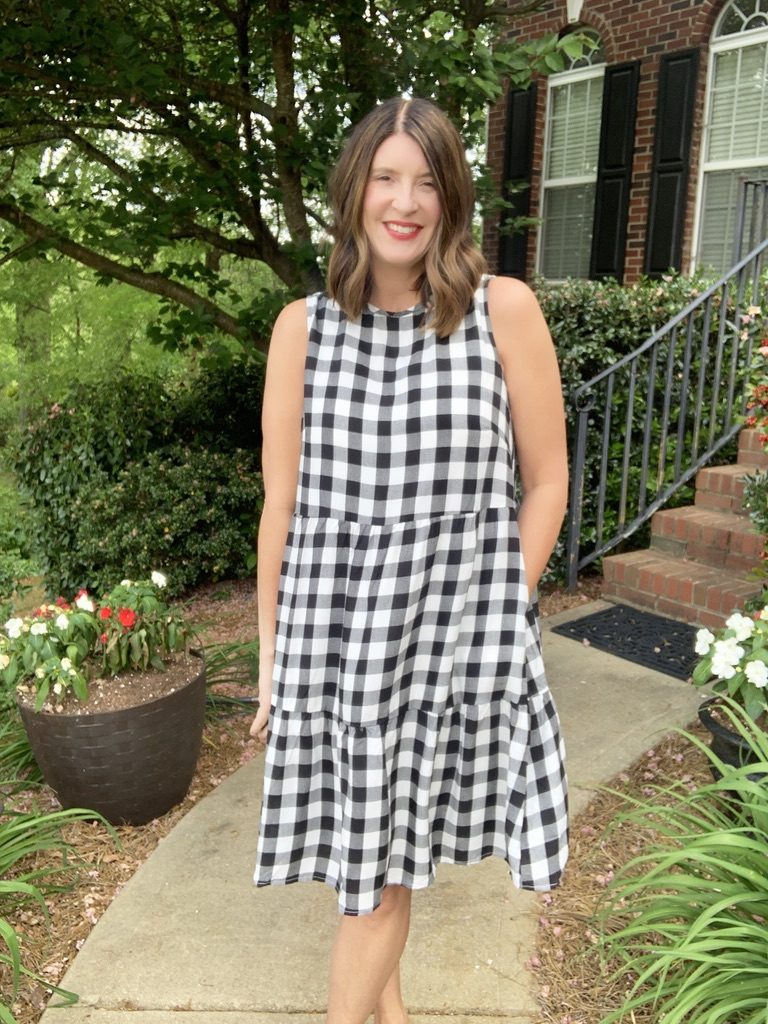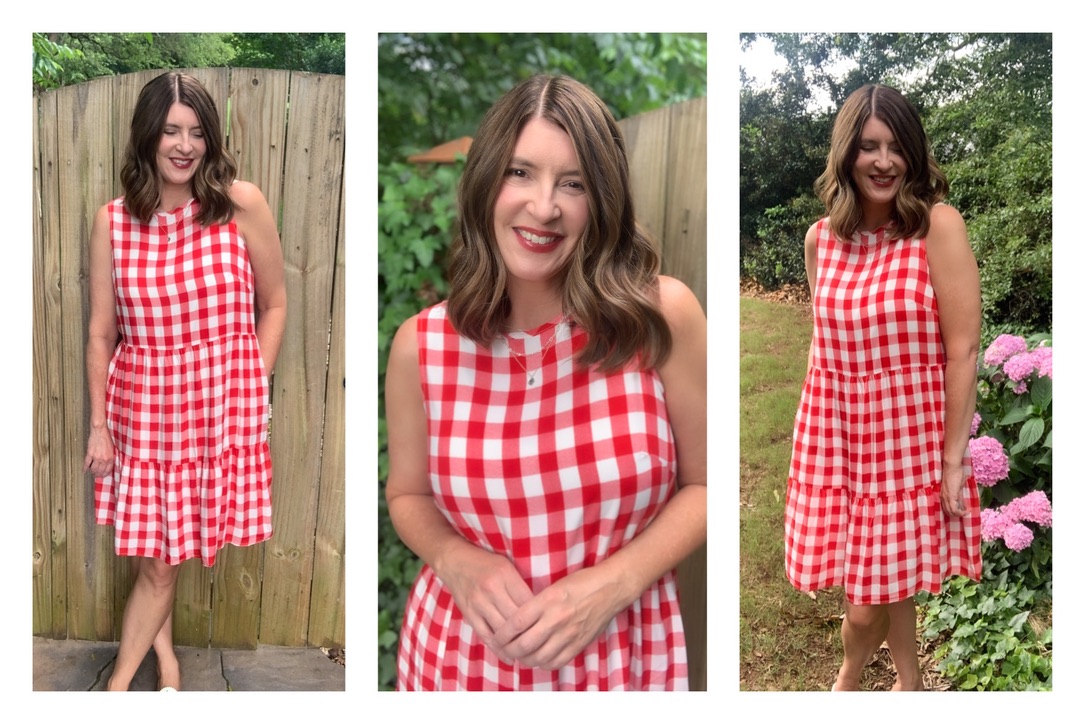 Here is a casual t-shirt dress in red and white stripes. I like the ruffle detail on the sleeve. I am also wearing this in a medium for size reference.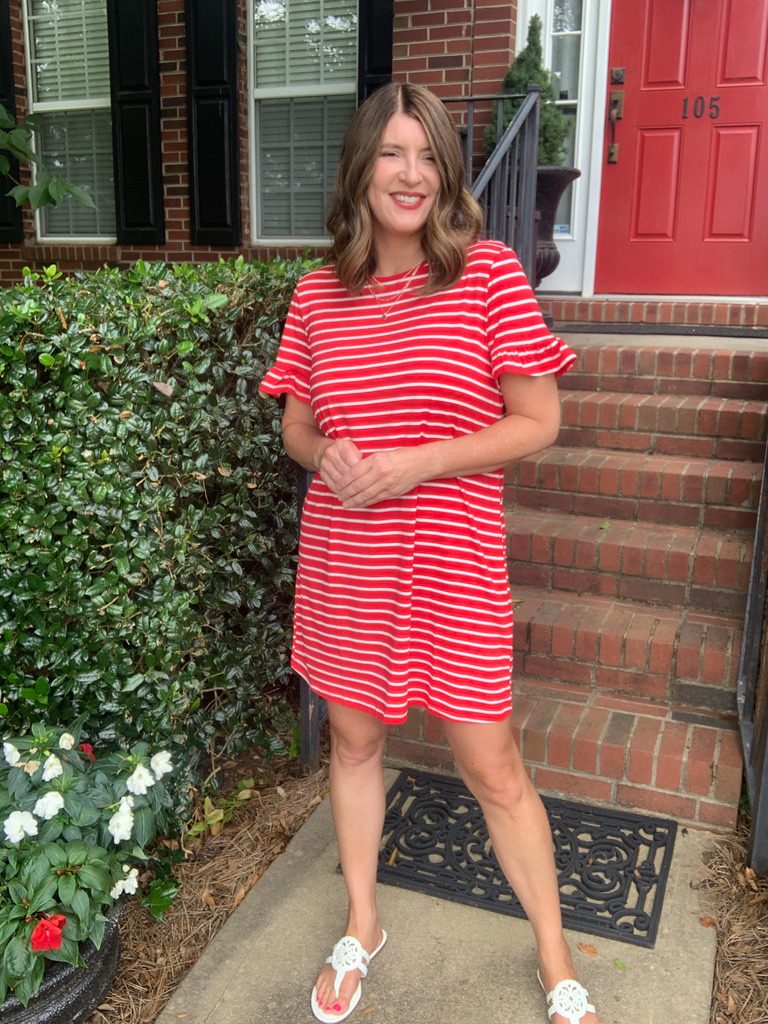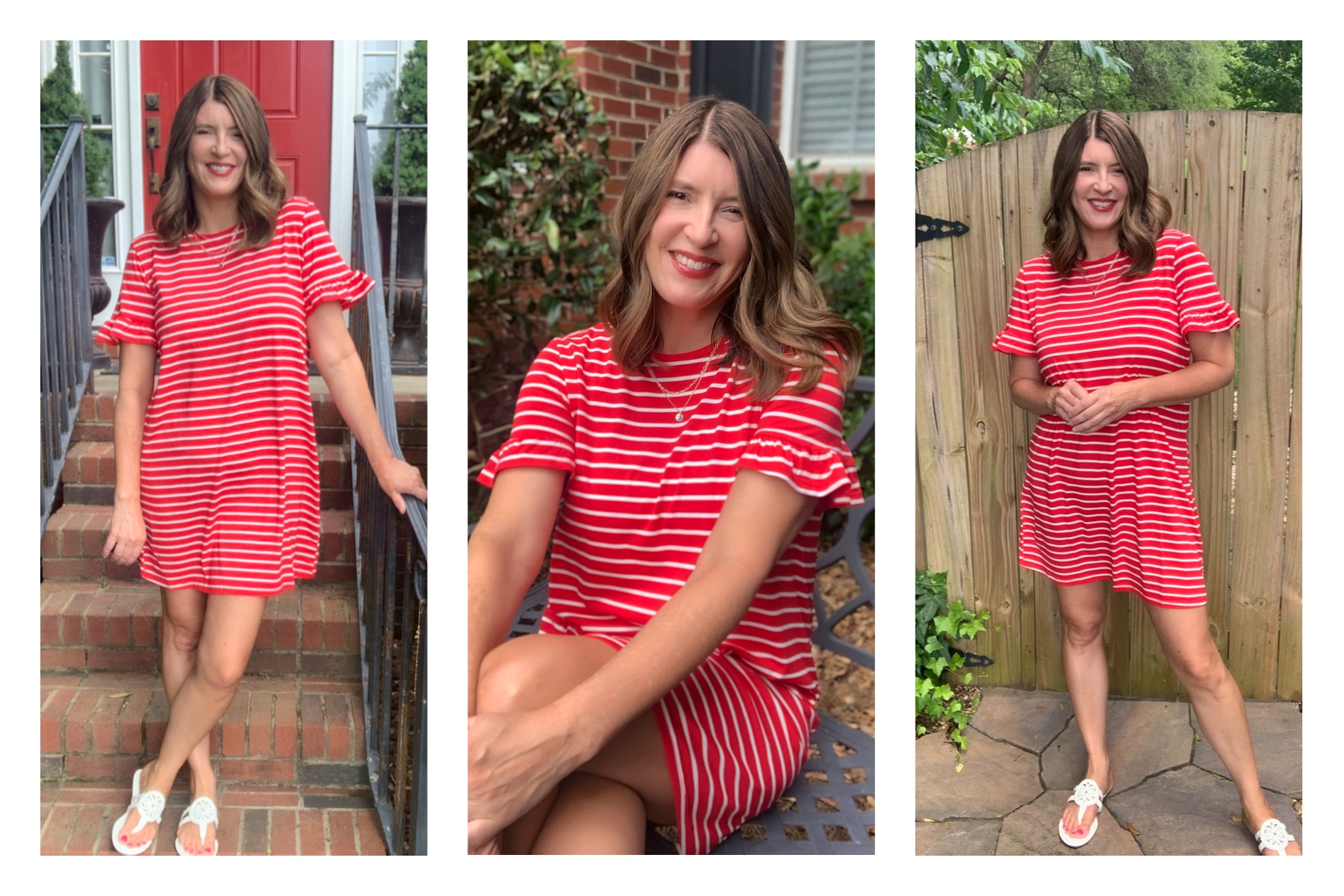 White Denim
A good way to shop your closet for a July 4th outfit is to start with white denim. White jeans or shorts can be the starting point for so many outfit combinations!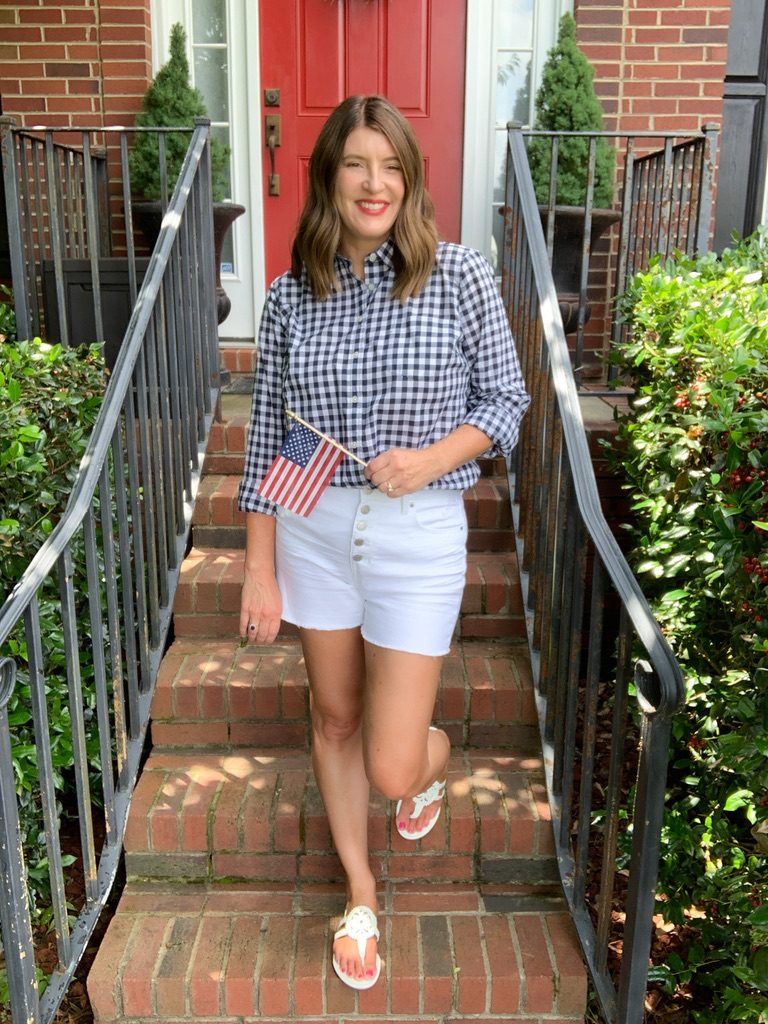 This outfit is anchored by some white denim shorts by Time and Tru. The blue and white gingham shirt is from J.Crew Factory.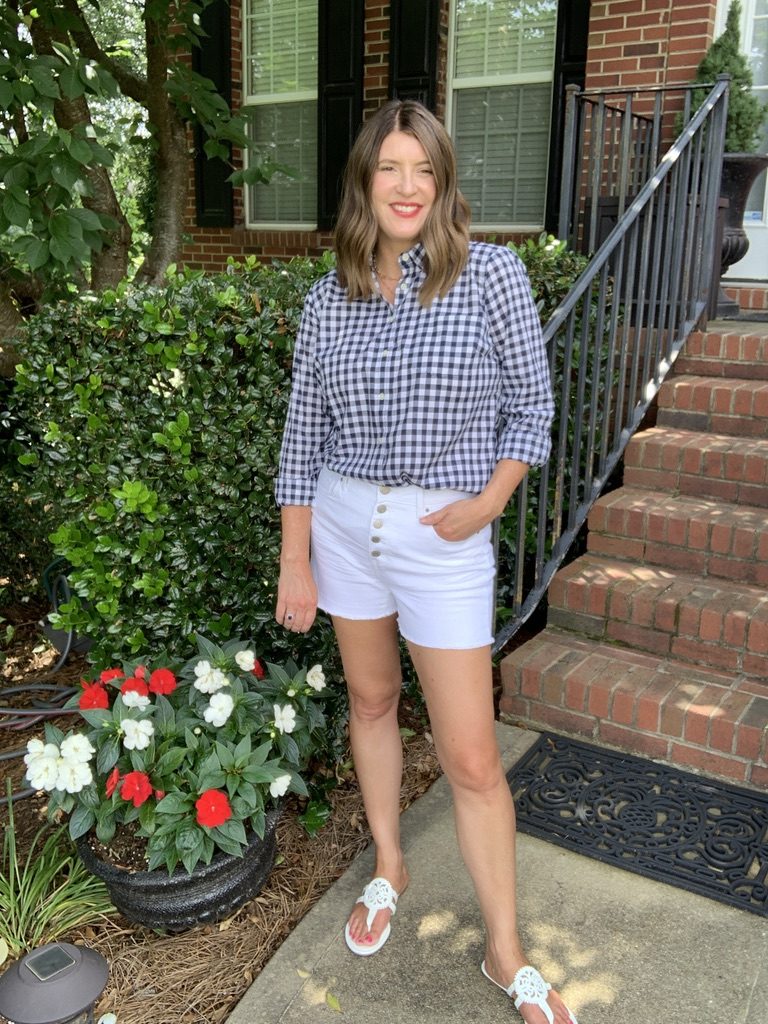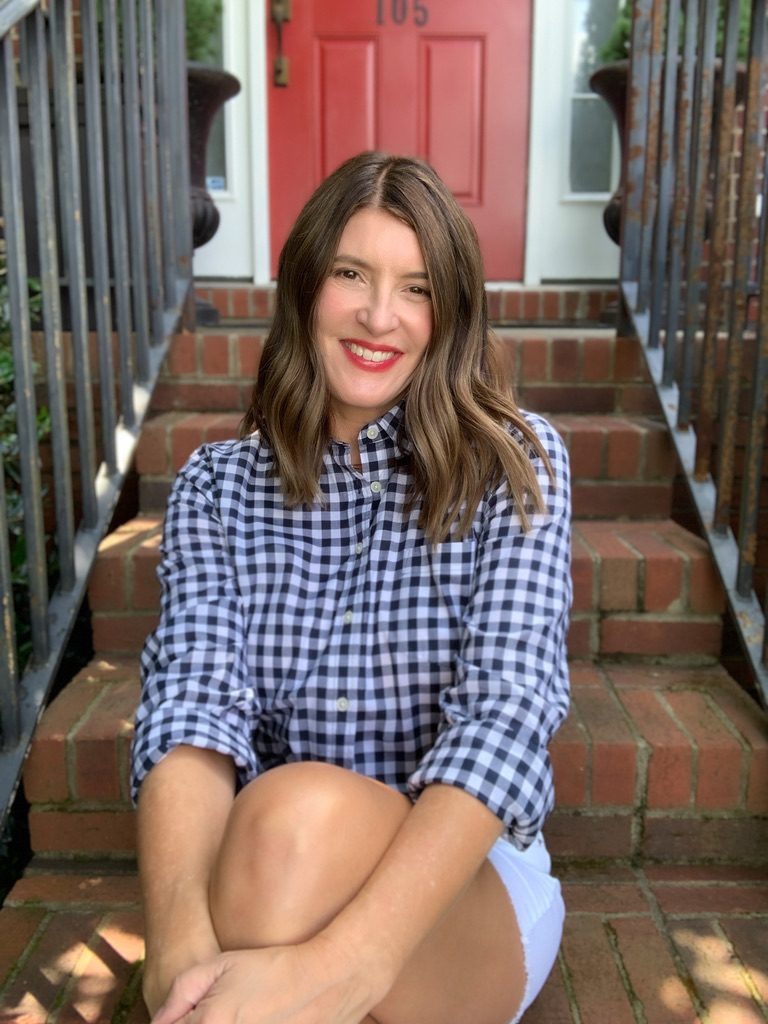 Classic Red, White, & Blue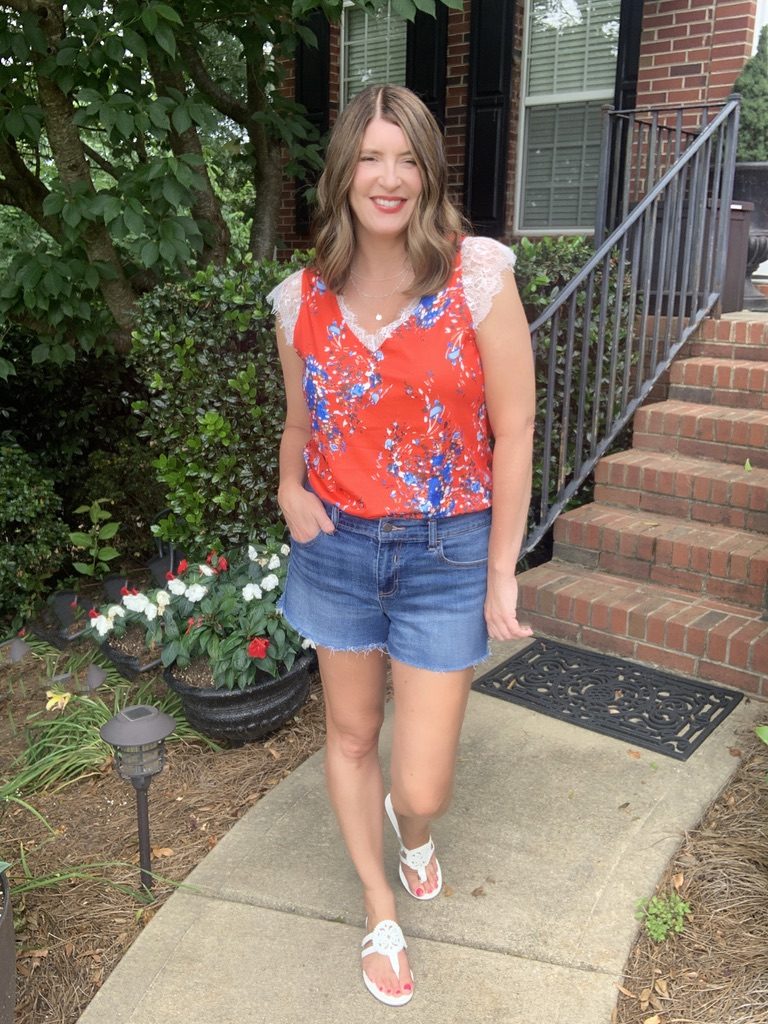 Classic red, white, and blue is always fun for July 4th. This top from Amazon has all the colors, but does not look so patriotic that it couldn't be worn all summer. The red in this top is an orangey red, but it still works. This type of outfit would be perfect for a cookout or watching a fireworks display! I am wearing a size large.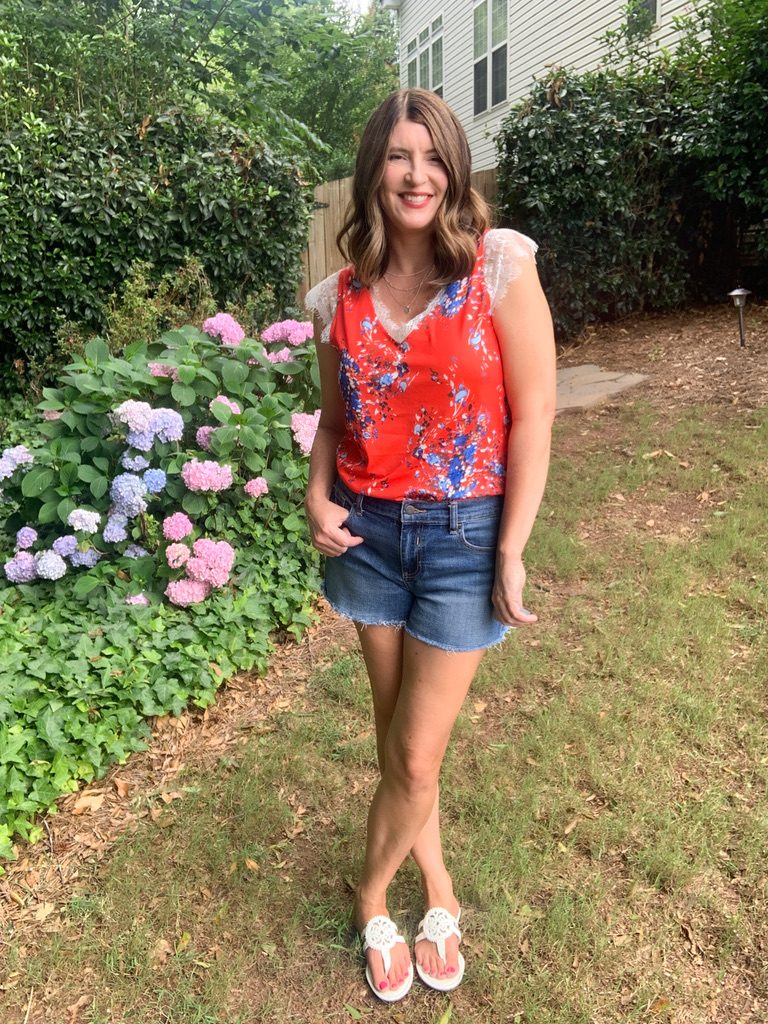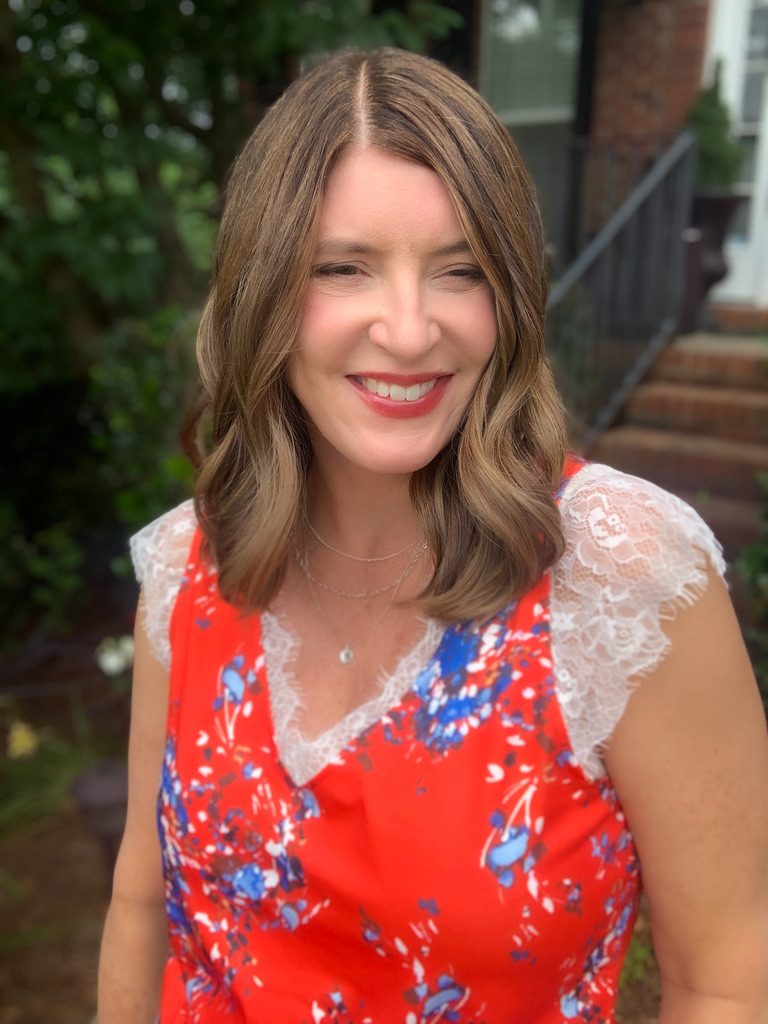 Chambray Pants Instead of Jeans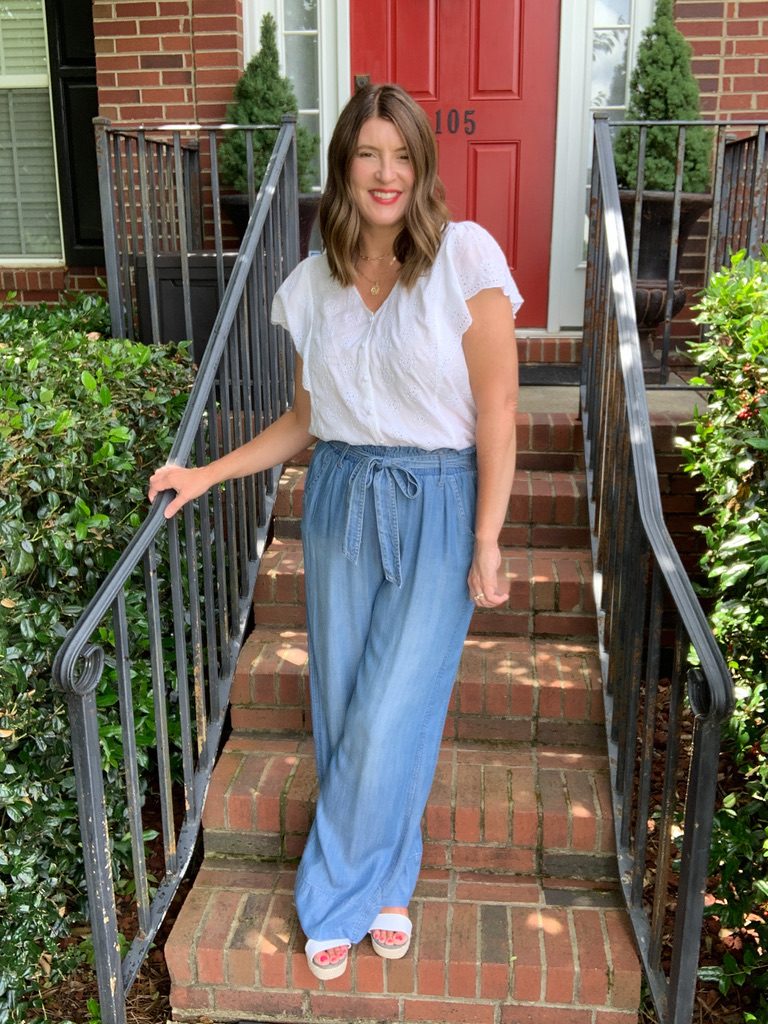 July 4th is notoriously hot…especially here in the south where I live. If you want to wear pants, but jeans are out of the question consider a lighter weight chambray pant. This pair is from Target, and they are very comfortable.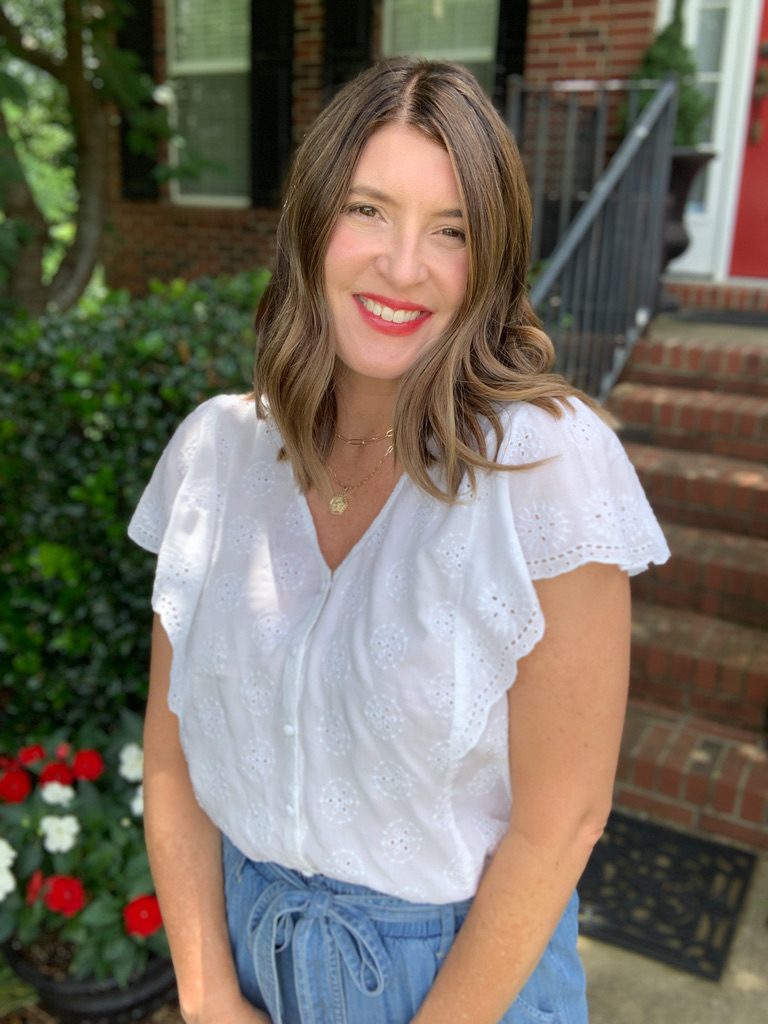 Paired with a lightweight white blouse and a red tote, you are good to go.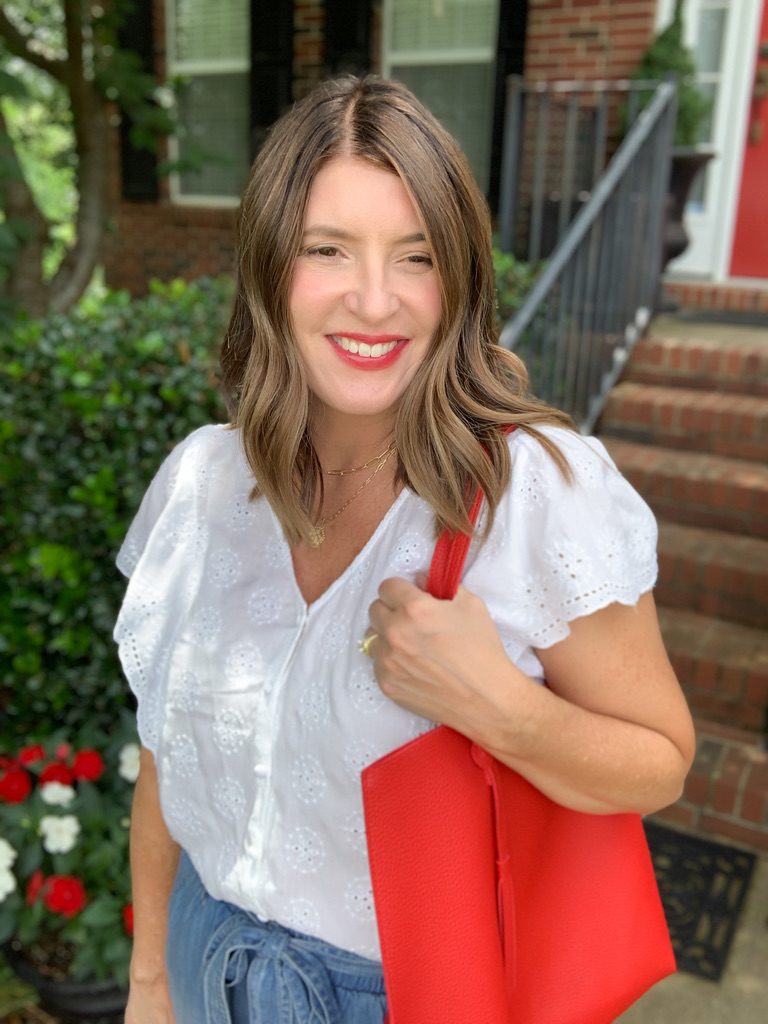 My white blouse from Loft is sold out, but I will link some similar options.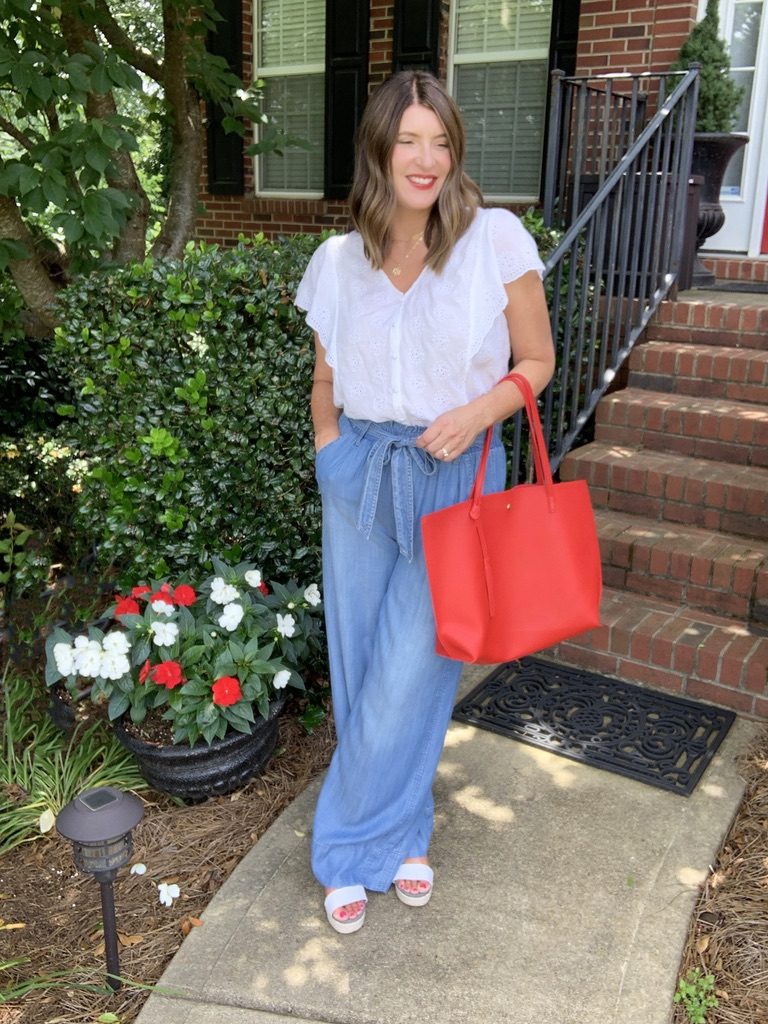 Use Accessories
Want a more subtle approach? Use some accessories to brighten up your outfit. Bright shoes, or a handbag can make a basic outfit look more patriotic.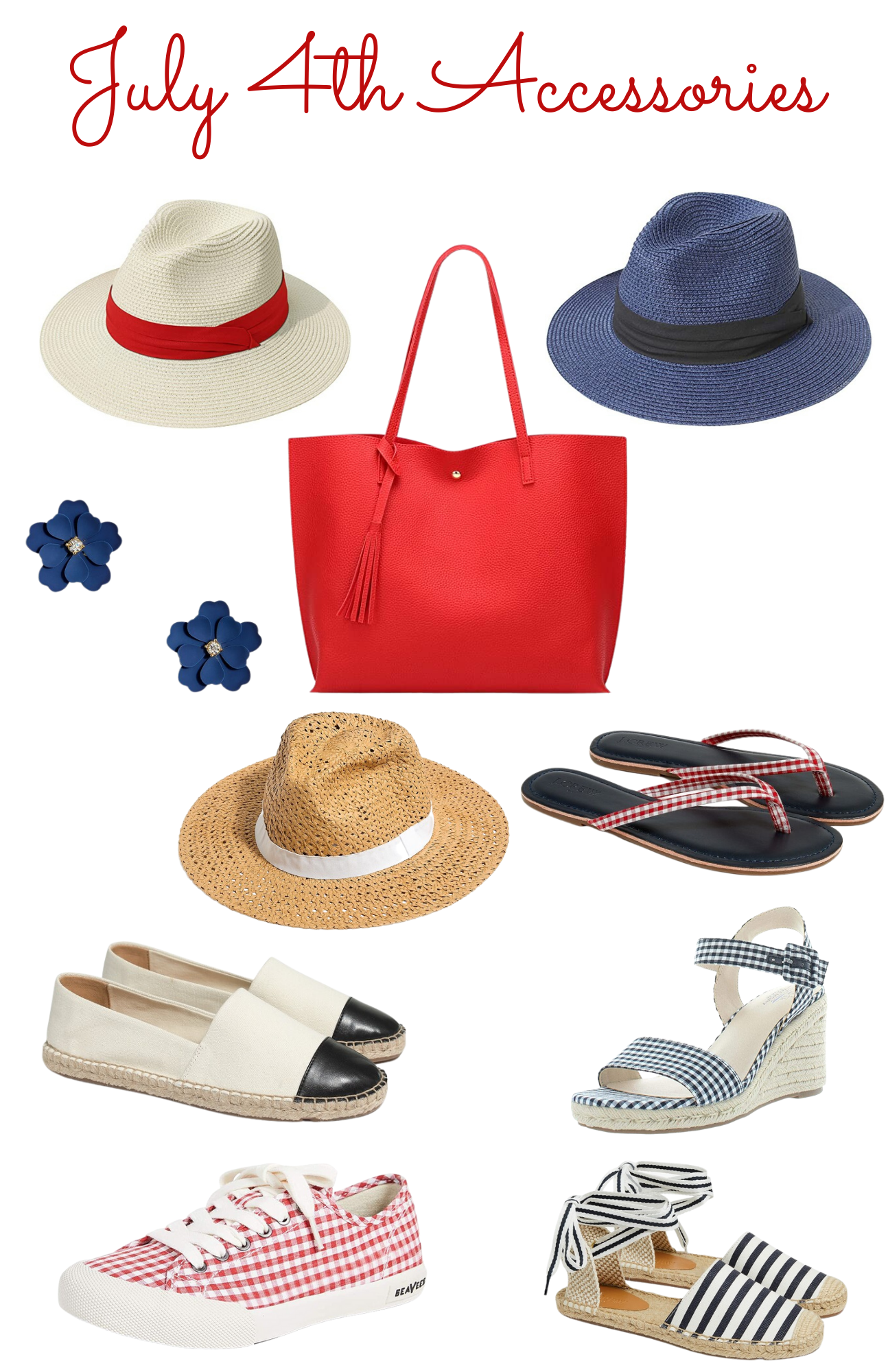 Other July 4th Outfit Ideas
Here is a round up of some other July 4th pieces that would make good outfit ideas!