One of the hottest trends this summer is wide leg jeans. You will mostly see this style in a cropped or ankle length. I recently purchased a pair during the J.Crew Factory clearance sale, so today I thought I would share how to style wide leg jeans.
White Wide Leg Jeans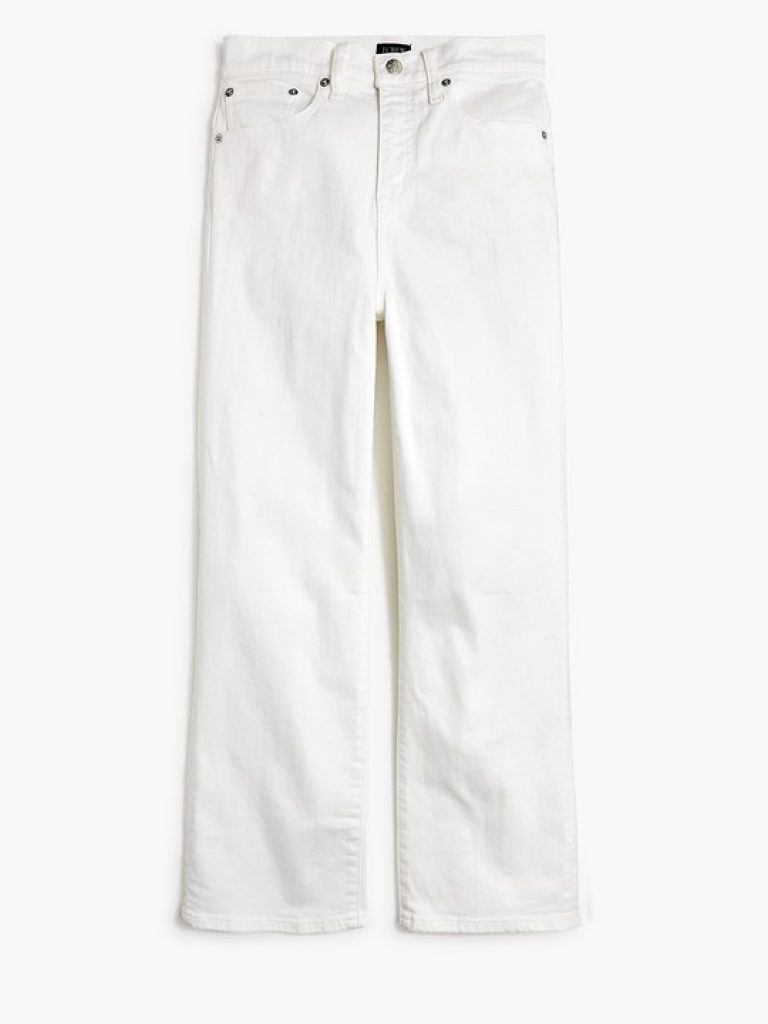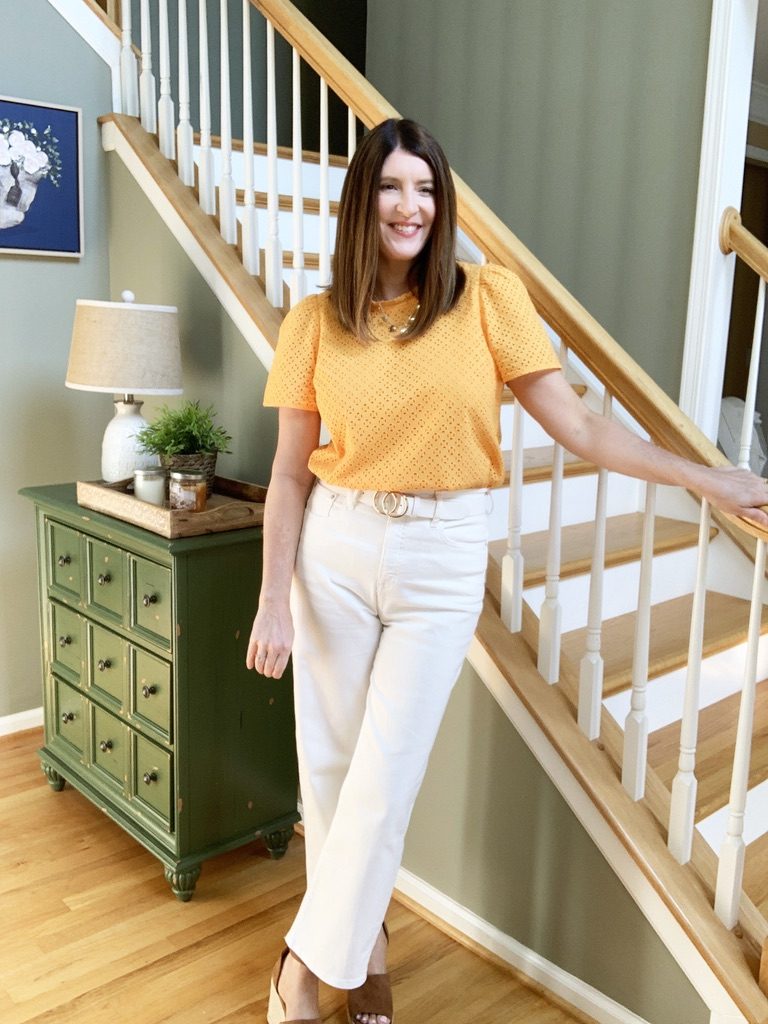 The particular pair I chose is a white high rise jean. Don't let the color deter you. I think we all know that white is worn all year around, and these jeans would look great styled for fall. In fact, I may do a post on white jeans for fall in the near future.
The fit on these is nice. I was worried that the extra high rise might not be flattering, but I liked how they fit. They run TTS…I am wearing my usual size 10. I will say that if you are short waisted, you probably will want something with a little bit lower rise.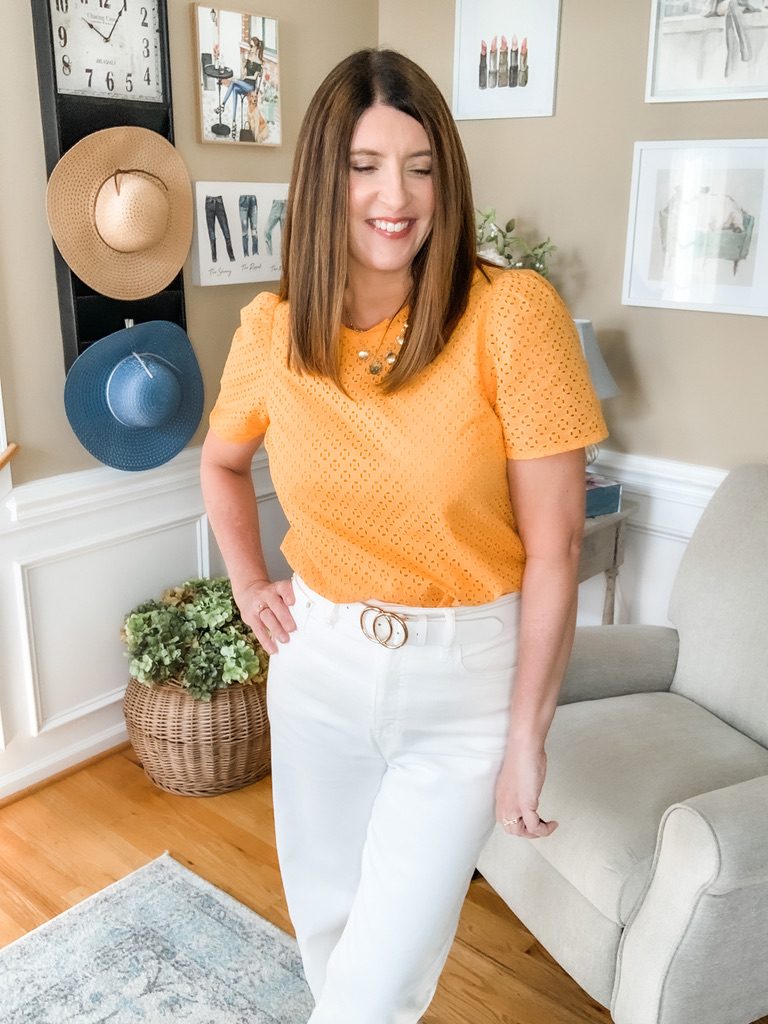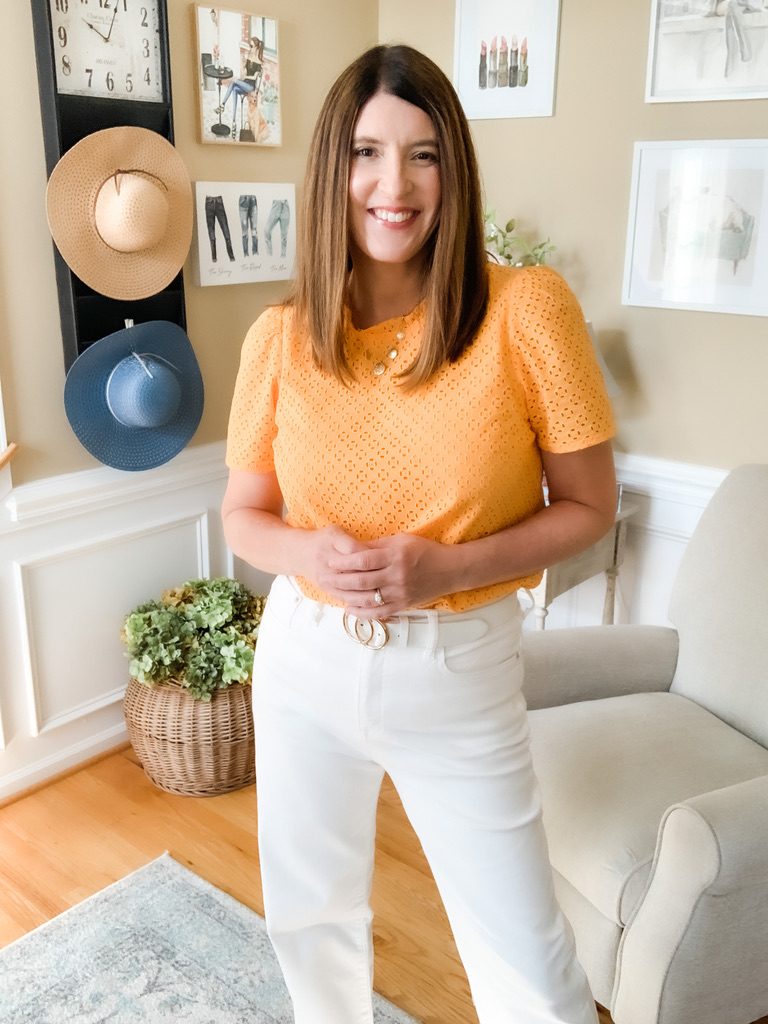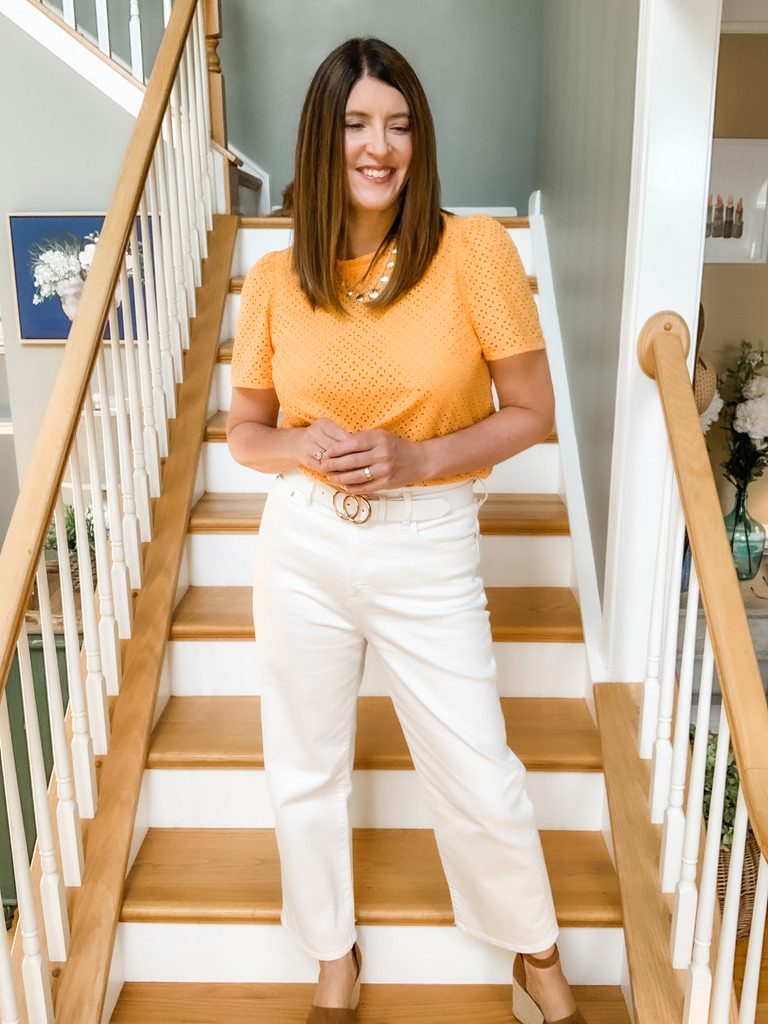 Style Tips For Wide Leg Jeans
Make sure the rise is in proportion to your body type
Wide leg jeans look better if your shirt is tucked fully or at least partially
Wear a heel or wedge shoe to avoid the ankle length from making your legs look shorter
Wearing a more fitted or structured top will balance out the wide legs of the jeans.
Experiment with dressy tops and with more casual t-shirts
Eyelet Puff Sleeve Top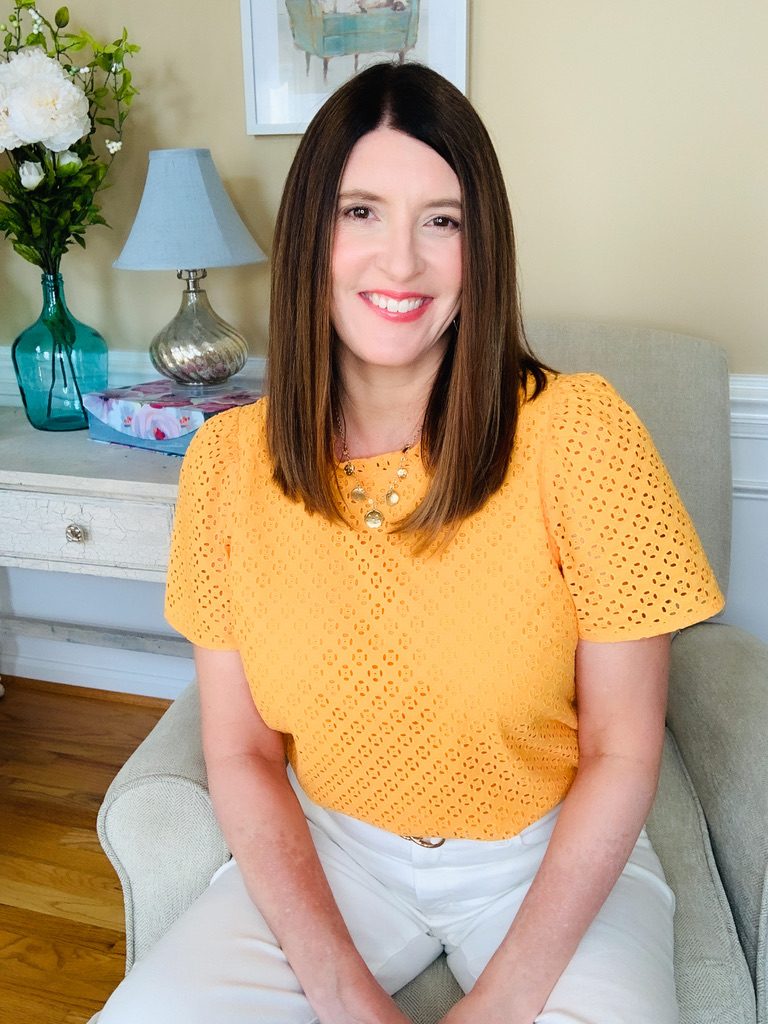 Today I am in summer mode and I chose this Saffron colored eyelet top to go with my wide leg jeans. I am drawn to unusual colors, and this shade of orange reminds me of cantaloupe. This is a beautiful color, but it is not the best color for me. I wanted to show it anyway, because those of you with warmer skin tones would look great in this color!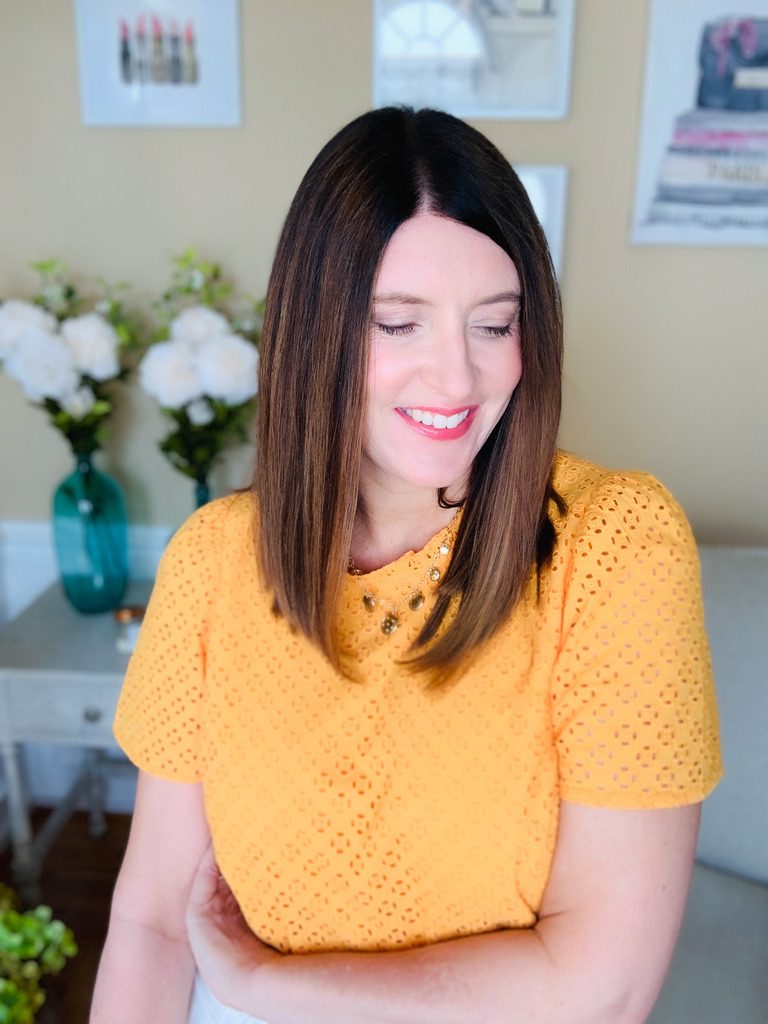 This eyelet top also comes in white and red, but sizes are nearly sold out in those colors. The feminine style is obvious with the eyelet detail, but it is fitted enough to give a flattering silhouette. I am wearing a size medium for reference. The original price on this top was $69.50 and it is currently on sale for $19.50!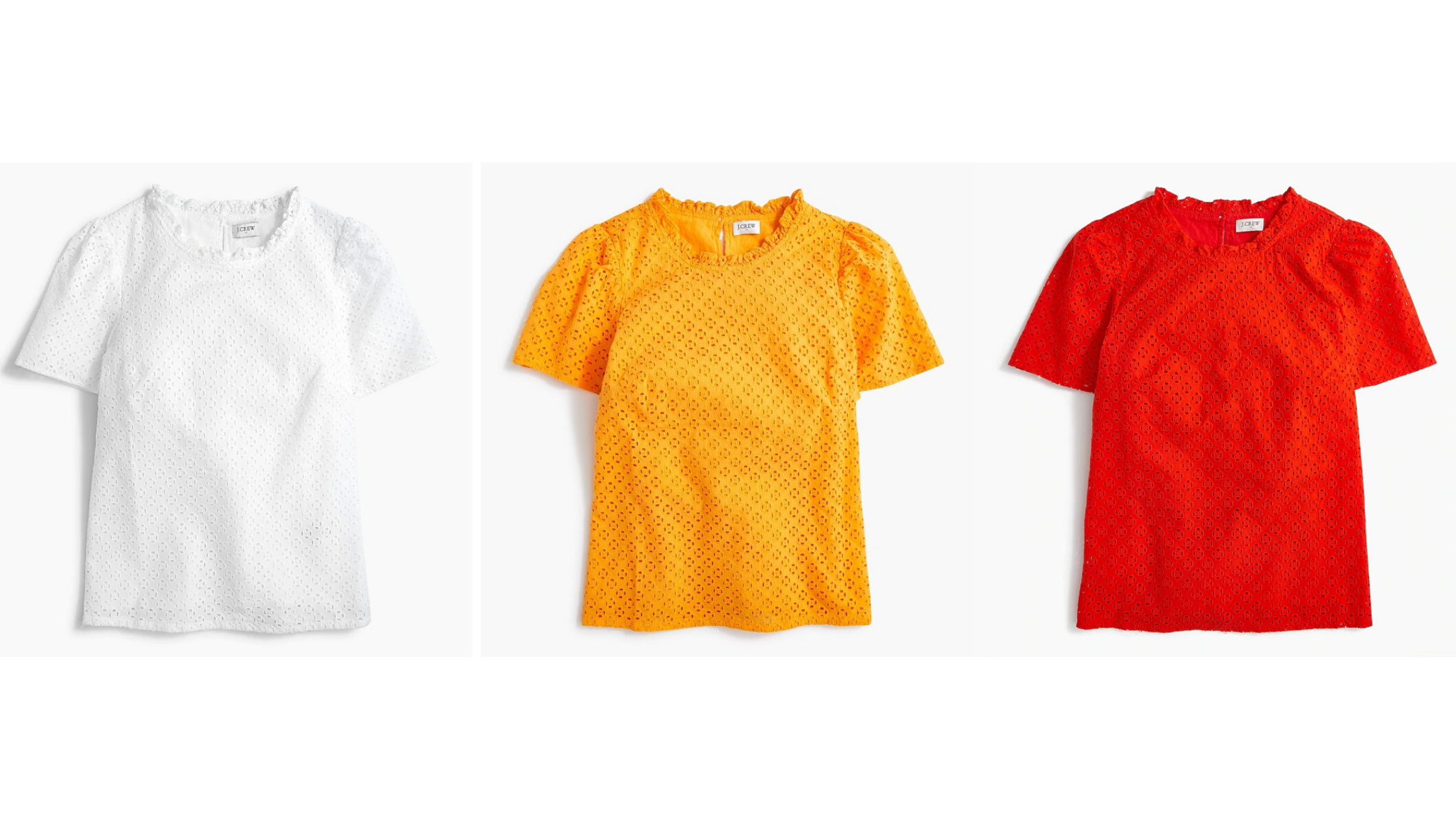 My dog Lily decided to visit while I was taking pictures, so I just included her. I think she likes posing for pictures!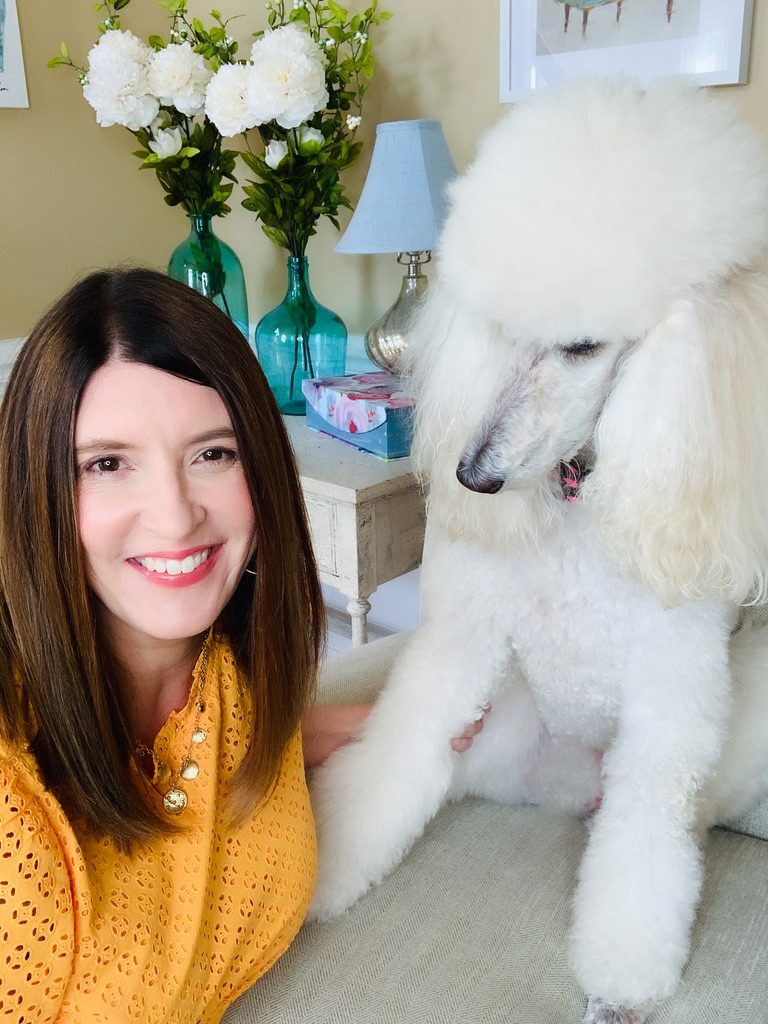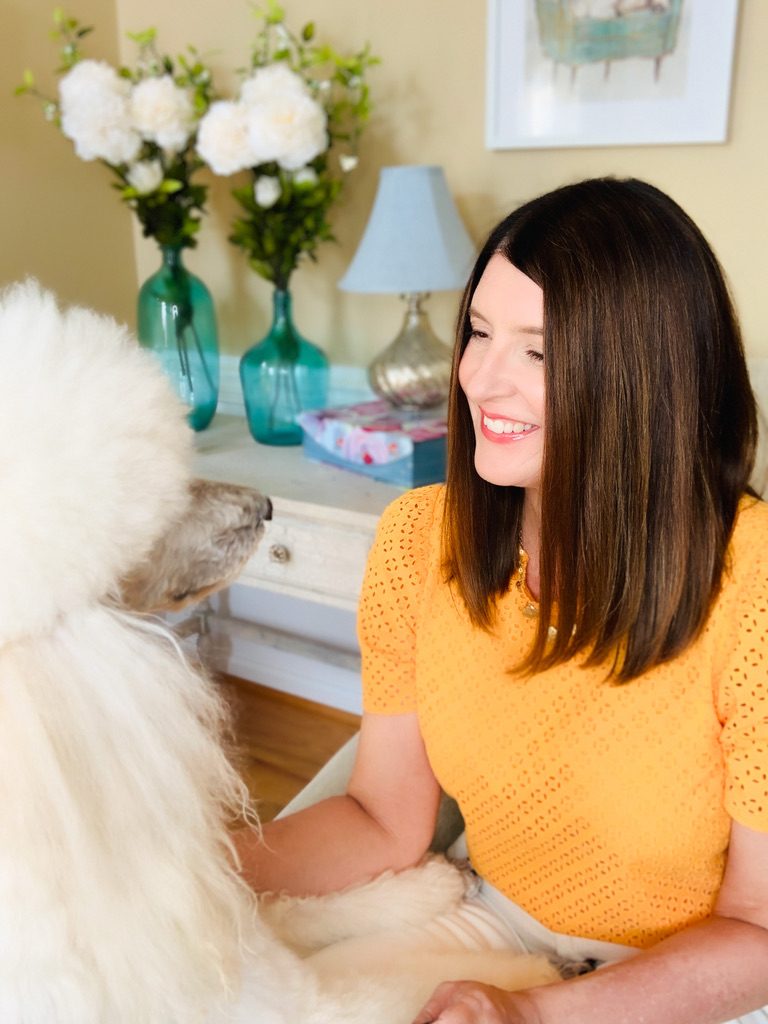 Accessories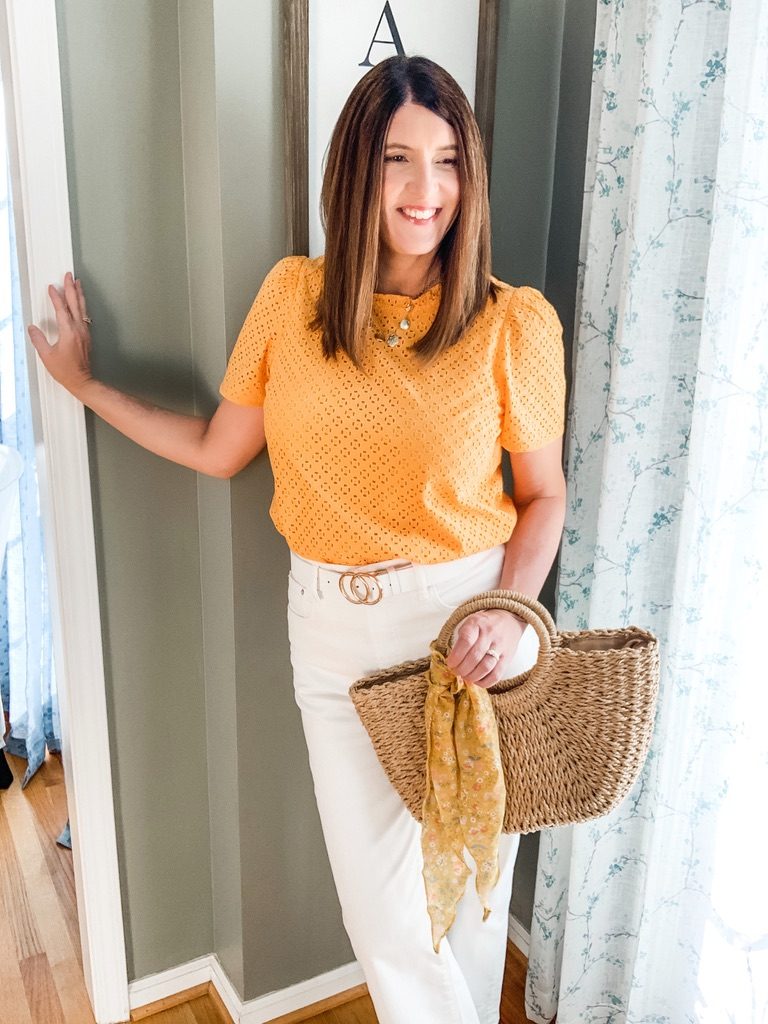 Most of my accessories are not new. My wedge sandals are from Target, and I purchased them last year. They are no longer available, but these sandals are really pretty. I will link an alternative in the shopping widget.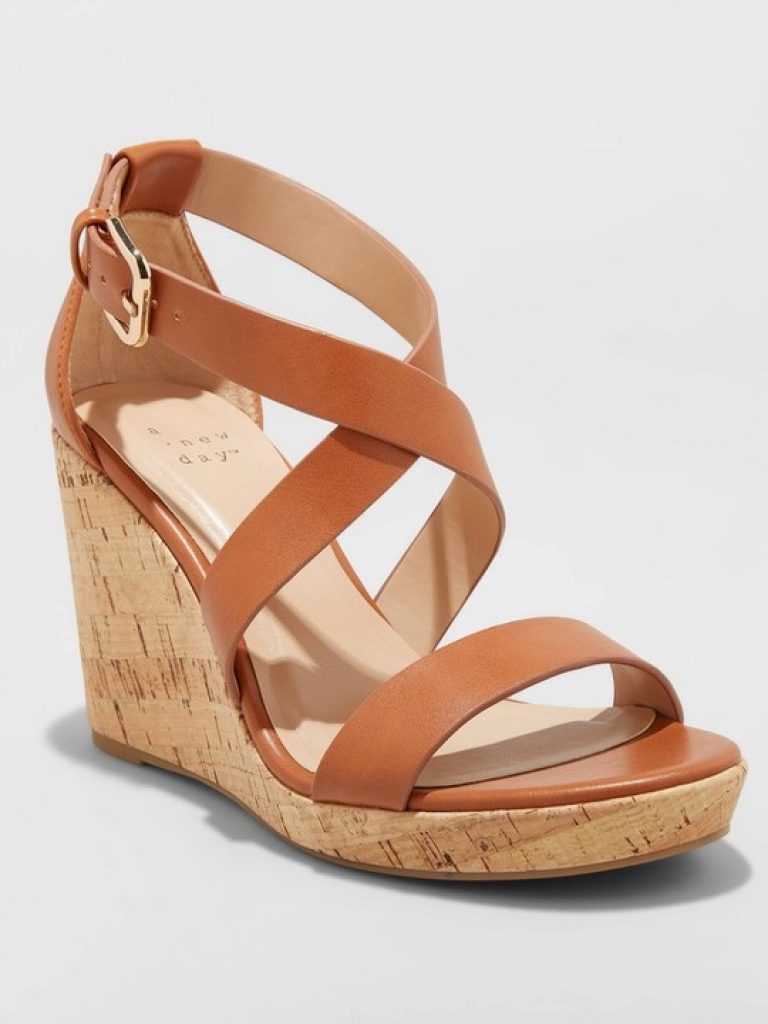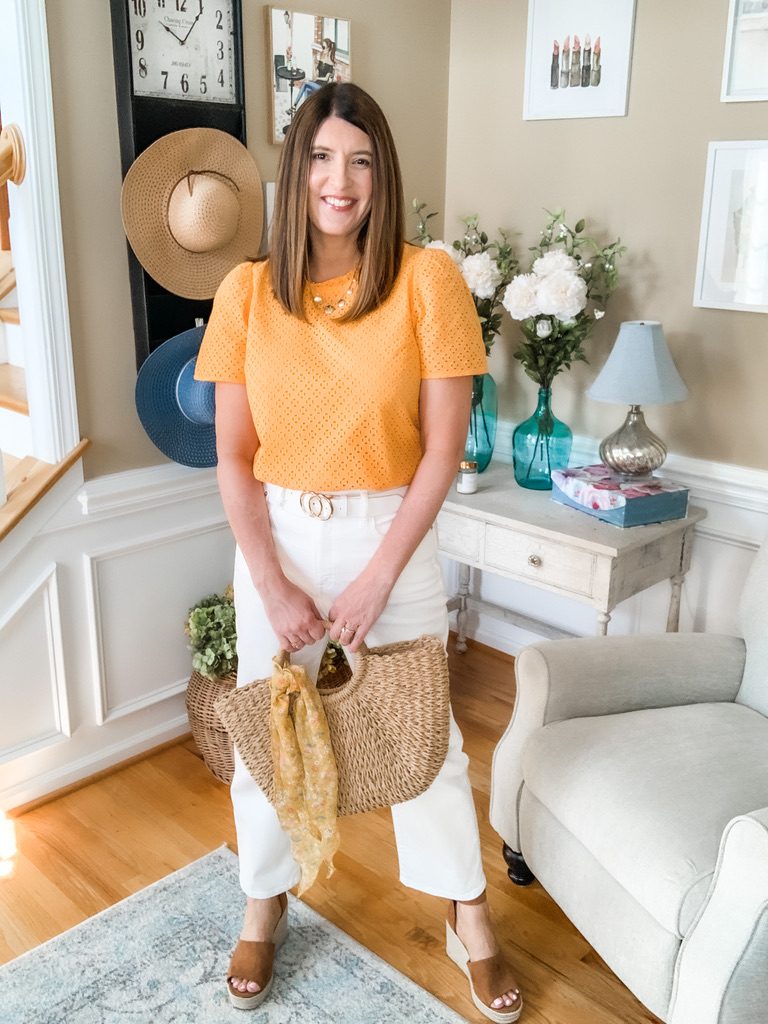 I have also shown this straw bag several times. For this outfit, I tied a decorative scarf around the handle to make it a little more interesting.
Gold toned jewelry seemed like the right choice. I am wearing a gold necklace and my belt buckle is gold. This necklace is similar and I will link it below.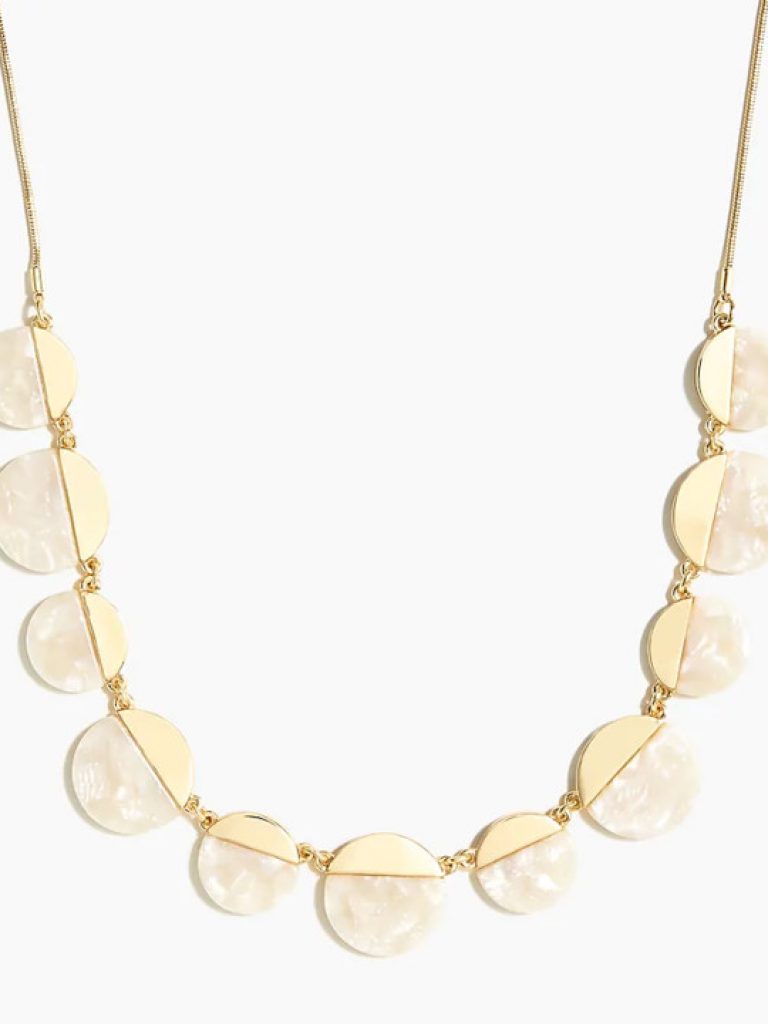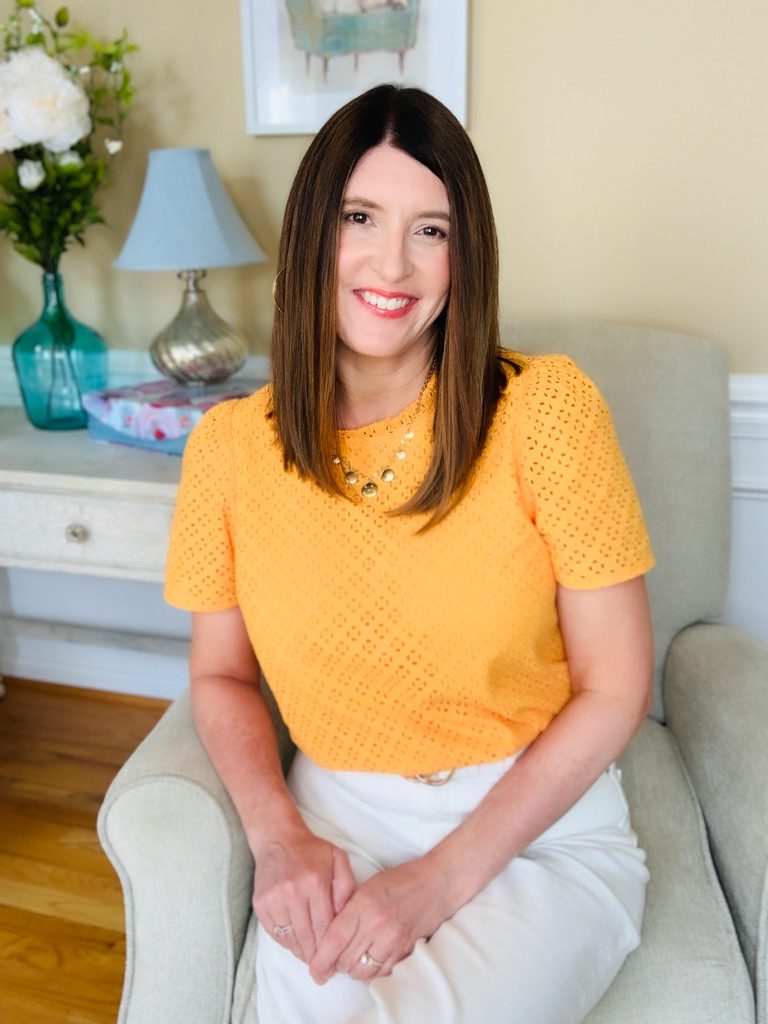 Wide leg jeans are going to be around for a while, so I hope this gave you some tips on how to wear them. Let me know down in the comments if you would like to see wide leg jeans styled some different ways. I'm always happy to take suggestions and requests!
If you haven't had the chance to shop the J.Crew Factory sale, it's worth taking a look at. Many items are more than 70% off! Be sure to check out my full post on the J.Crew Factory sale by clicking here.