It's hard to believe another month has gone by, but that's okay with me because October just happens to be one of my favorite times of the year! Bring on all things fall! Before I dive into October, I wanted to share some of my September favorites. I have a variety from fashion, beauty, and home to share with you today. Some of these items may have been mentioned before, but are worth another look and some are new.
Fashion
Skater Skirt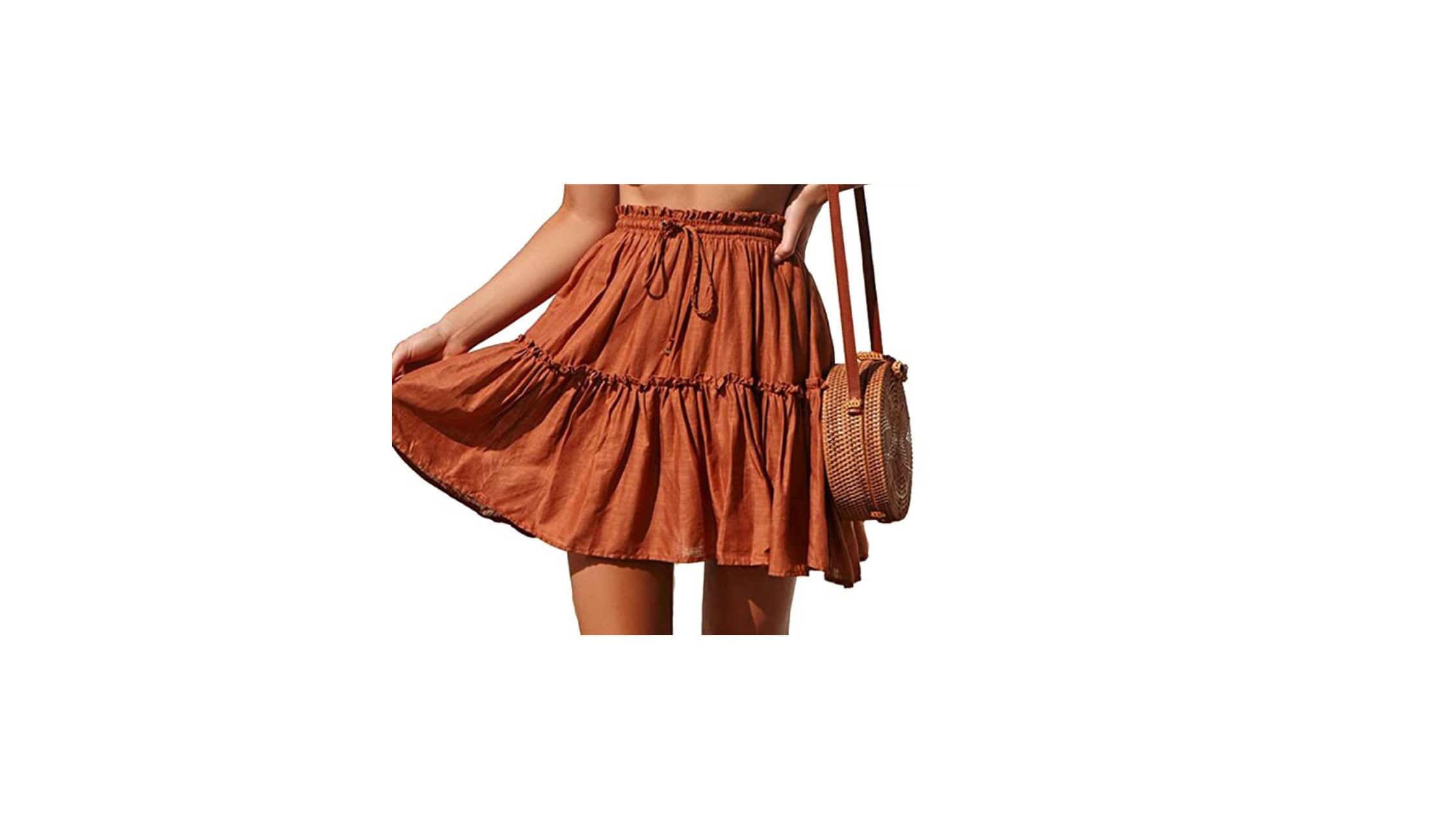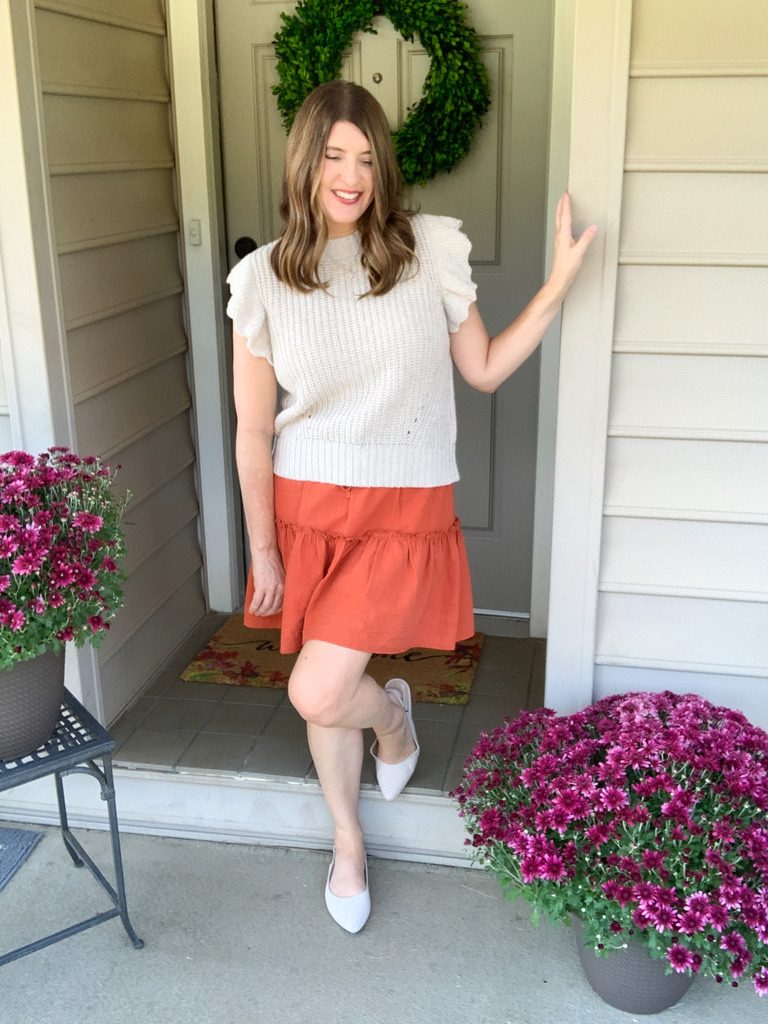 I've been loving short skirts for transitioning into fall. If you live in a warmer climate, this pumpkin colored skater skirt is the perfect blend of fall vibes + weather appropriate. It can be worn with any type of shirt or shoe to create countless different looks! It also comes in several other colors/prints.
Tennis Skort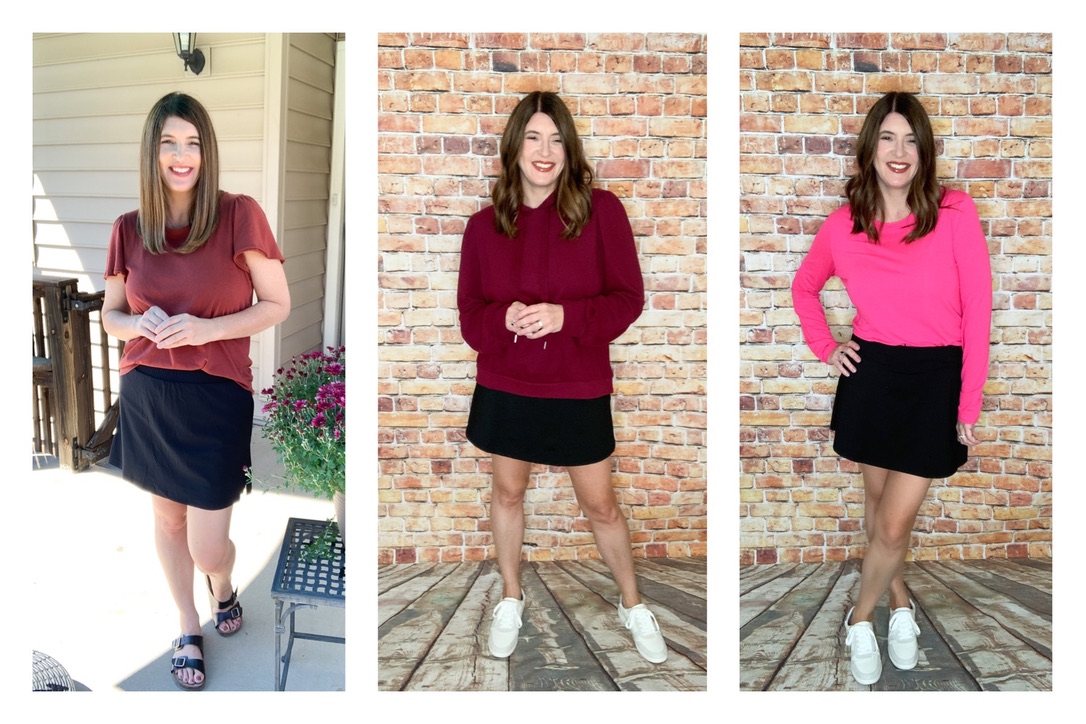 Another type of skirt I'm enjoying is the athletic skort. I've been wearing these with tees, and will add a sweatshirt on cooler days. Wear this for your daily walk, or just for running errands.
Mock Neck Tee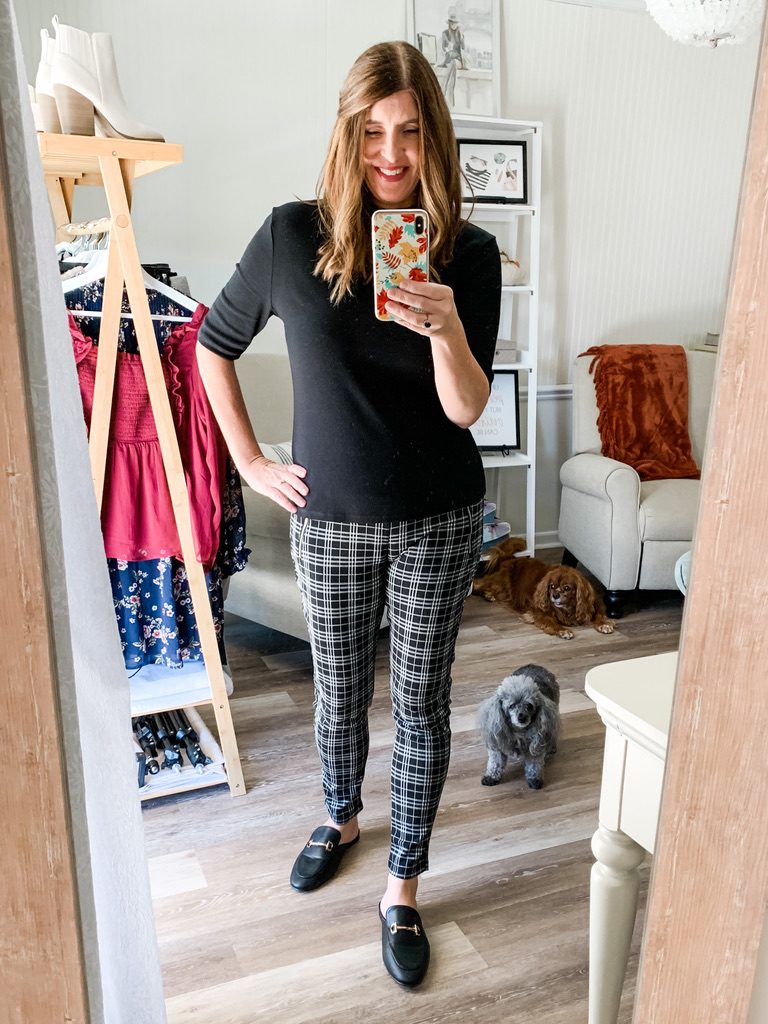 This flattering mock neck tee from Target has already served me well in just the short time that I have had it. This caramel colored style from Amazon is also a good fall basic to have on hand.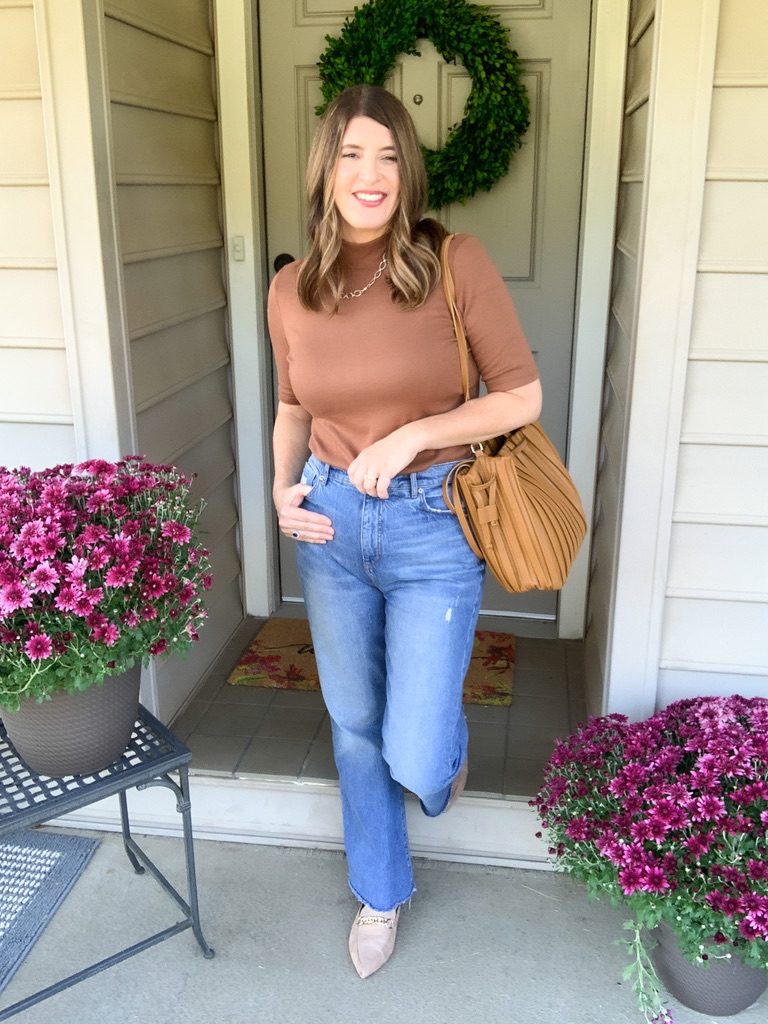 Knit Lounge Set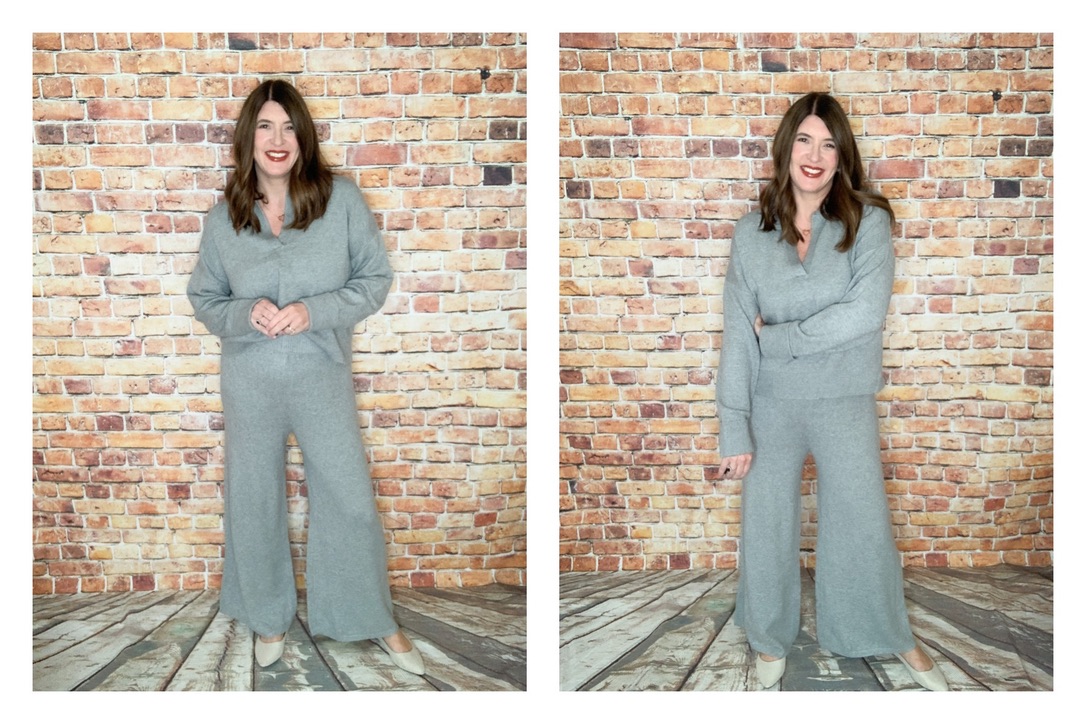 Lounge clothes are my favorite pieces to wear. They make you feel comfortable and cozy! I purchased this set in September at Target and I know they will get lots of wear when the weather cools off a little more!
Leopard Print Top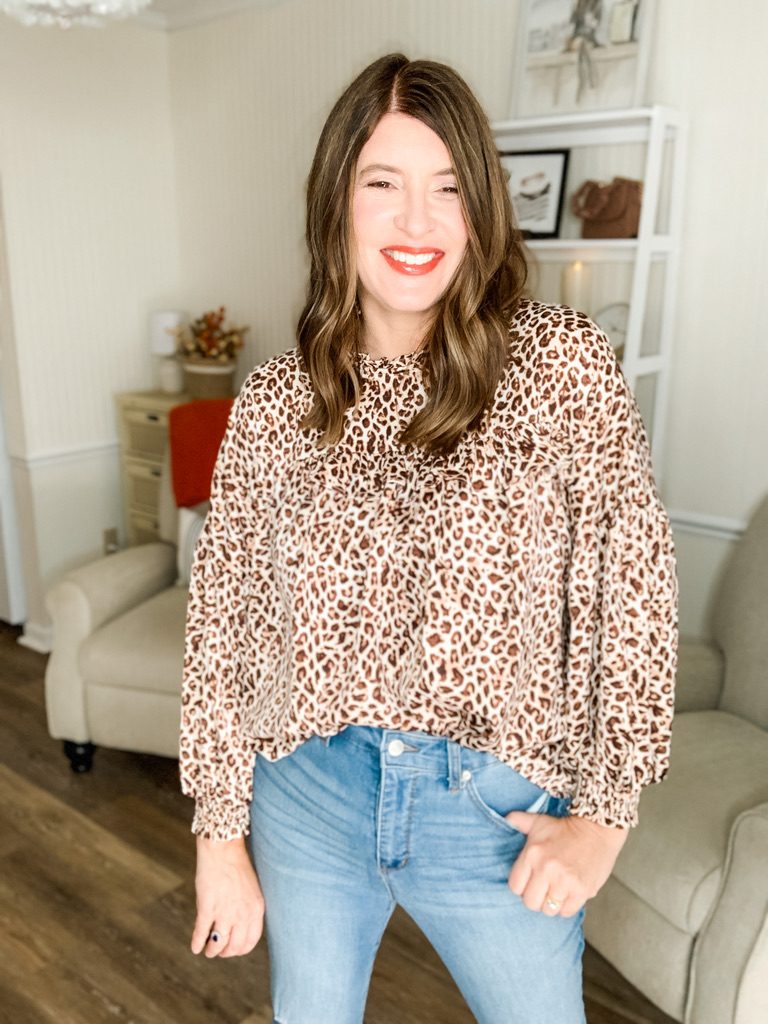 This flowy leopard print top is another September favorite! I like the lighter colors in this animal print. I shared this top a few weeks ago, and it is still available.
Pleated Babydoll Dress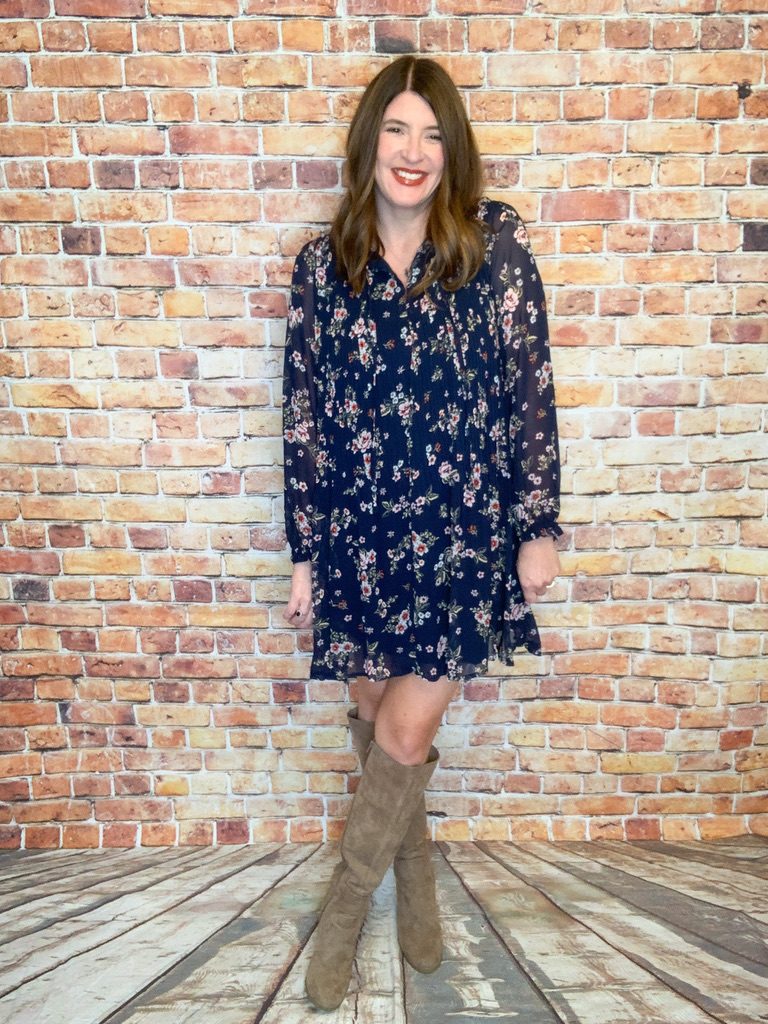 According to my analytics, not only was this navy floral babydoll dress a favorite of mine, but many of you liked it as well. I double checked the Walmart website, and it appears to still be fully stocked so take advantage of this $16.98 bargain while it lasts! To see the full post on how I styled this dress, click here.
Raw Edge Flare Jeans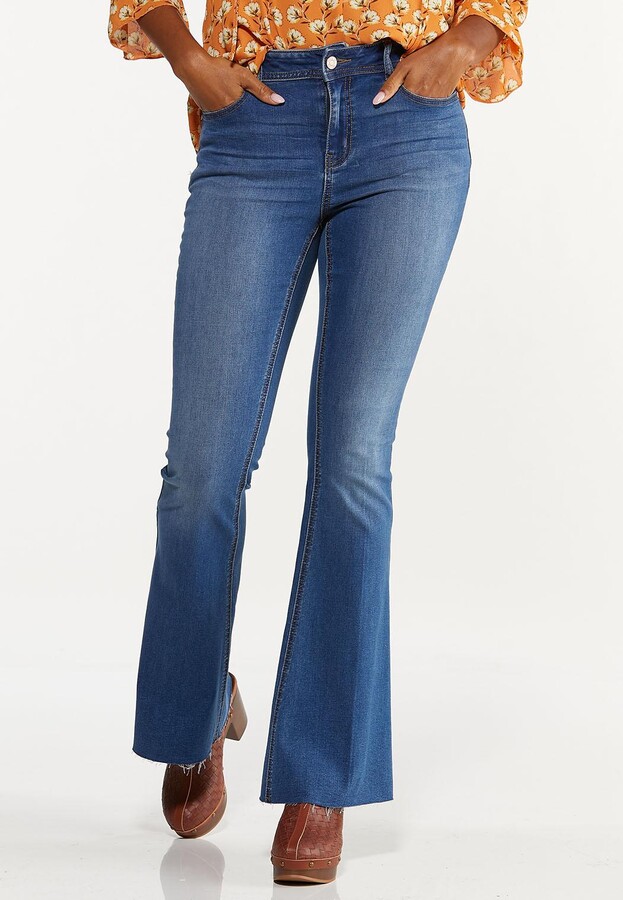 My favorite denim purchase in September were these Raw Edge Flare Jeans from Cato. I did a whole try on post featuring pieces from Cato, and you can see it here.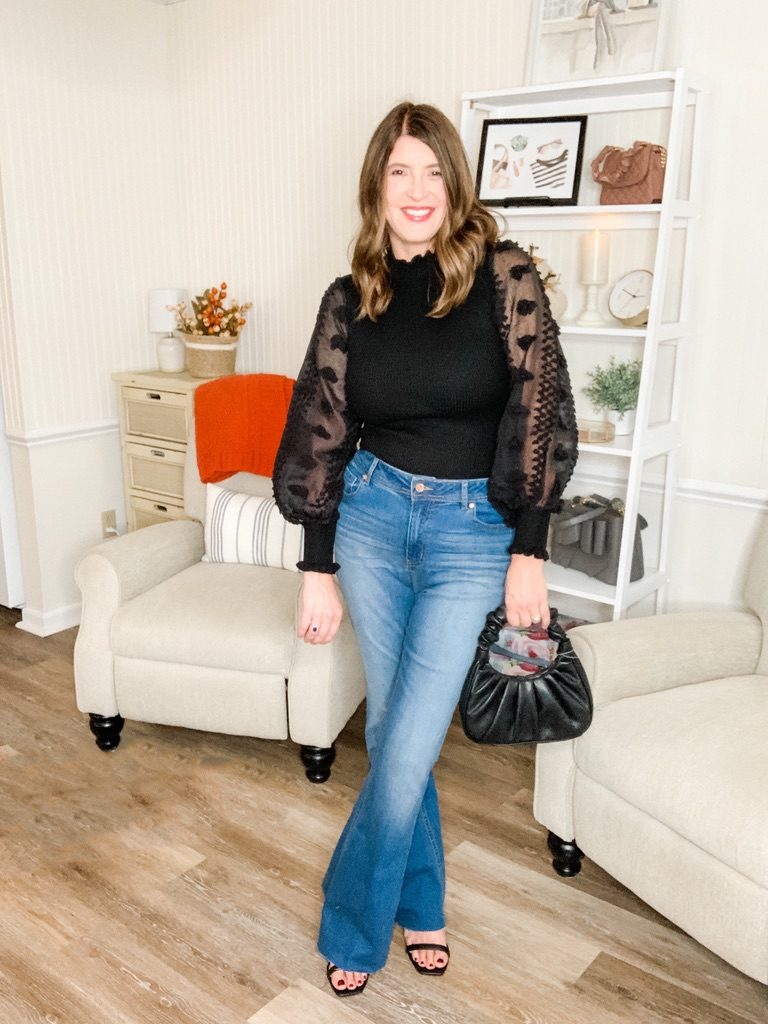 Waterproof Garden Shoes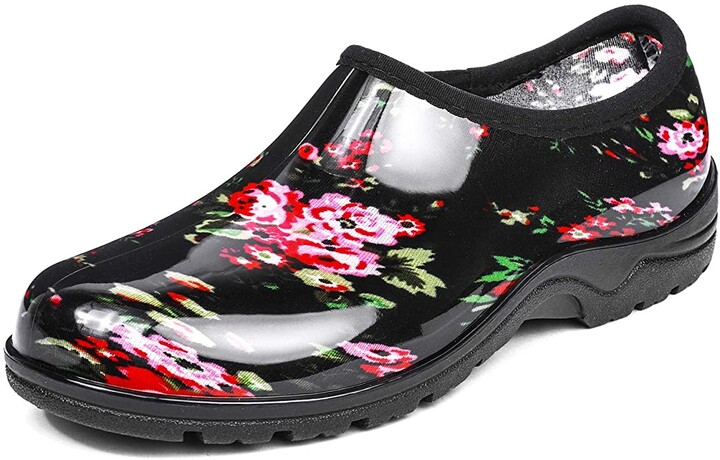 If you have to walk you dog in the wet grass or just like working in the yard, you will love these waterproof slip on style shoes. I wear these every day to walk our dogs and they have been so convenient to slip on and off at the door. They come in several colors/prints, but I chose the pink and black floral.
For The Home
Since we moved back in August, I have purchased several new things for our new home. Amazon has been a valuable resource and has saved me so much time and running around looking for things.
Magic Pants Hangers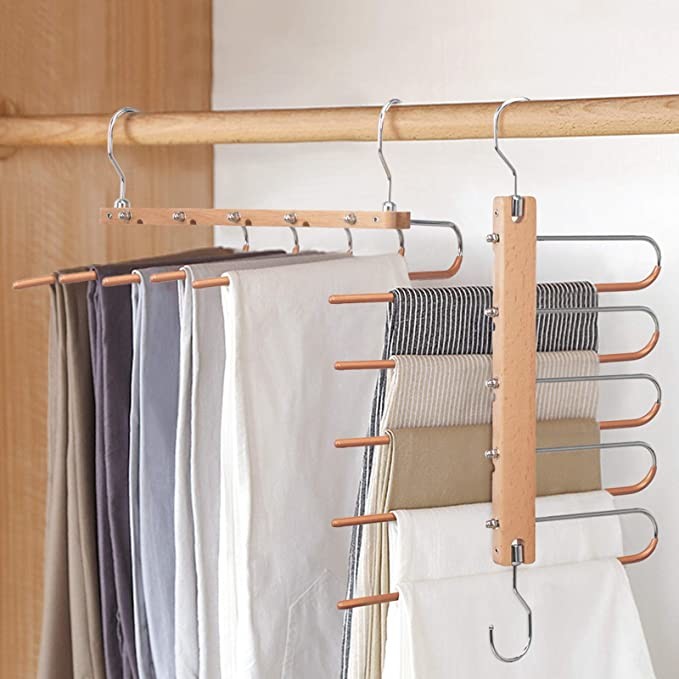 I had to scale back my closet quite a bit after the move, so I was looking for any space saving tool I could get. These pants hangers are awesome! I ordered five sets of them, and now I can hang all my jeans and dress pants.
Boot Tray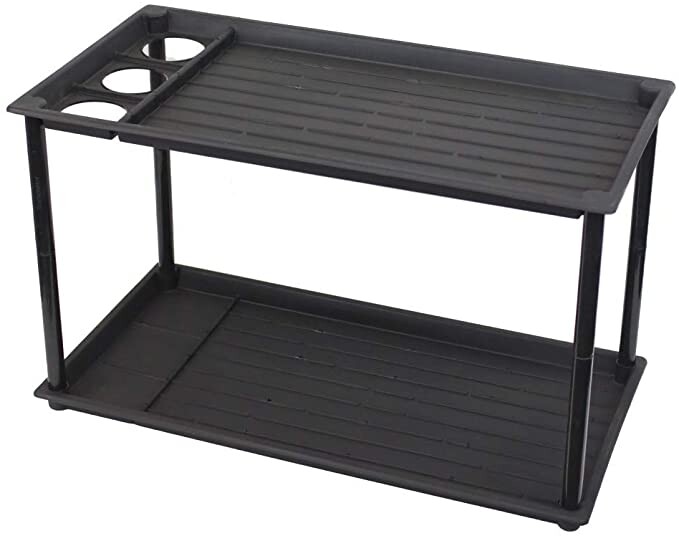 We now have to walk our dogs on a leash instead of just opening the back door and letting them go outside. This is probably the biggest and least convenient adjustment we have had to make. We have a large grassy area to walk the dogs, but it is messy. Wet grass gets all over our shoes, so we have to take our shoes off before we come inside.
We needed a place to keep our dog walking shoes that was next to the front door, but looked neat and organized. This boot tray holds everything including the umbrella for rainy days.
Welcome Mat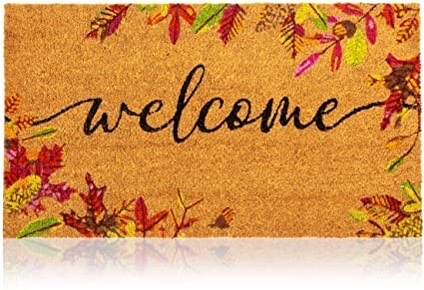 I'm enjoying this fall themed welcome mat at the front door. I like the colors and I wanted something fairly simple without a lot of writing on it.
Cell Phone Case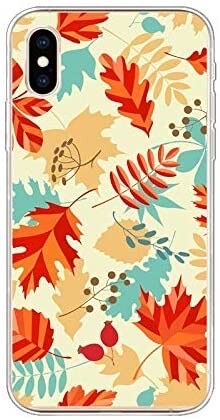 Getting a new phone case is always a fun and easy change. This fall themed phone case has bright pretty colors and is only $6.99!
Fall Themed Pillow Covers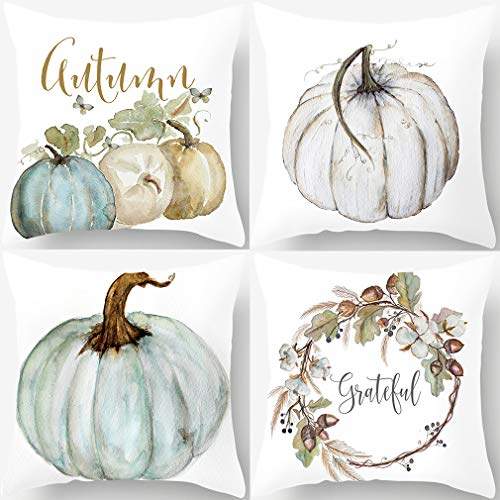 I always start my fall decorating early, but if you are just thinking of getting your home ready for fall, these fall themed pillow covers are a favorite of mine! I bought them last year and I'm so glad they are still available.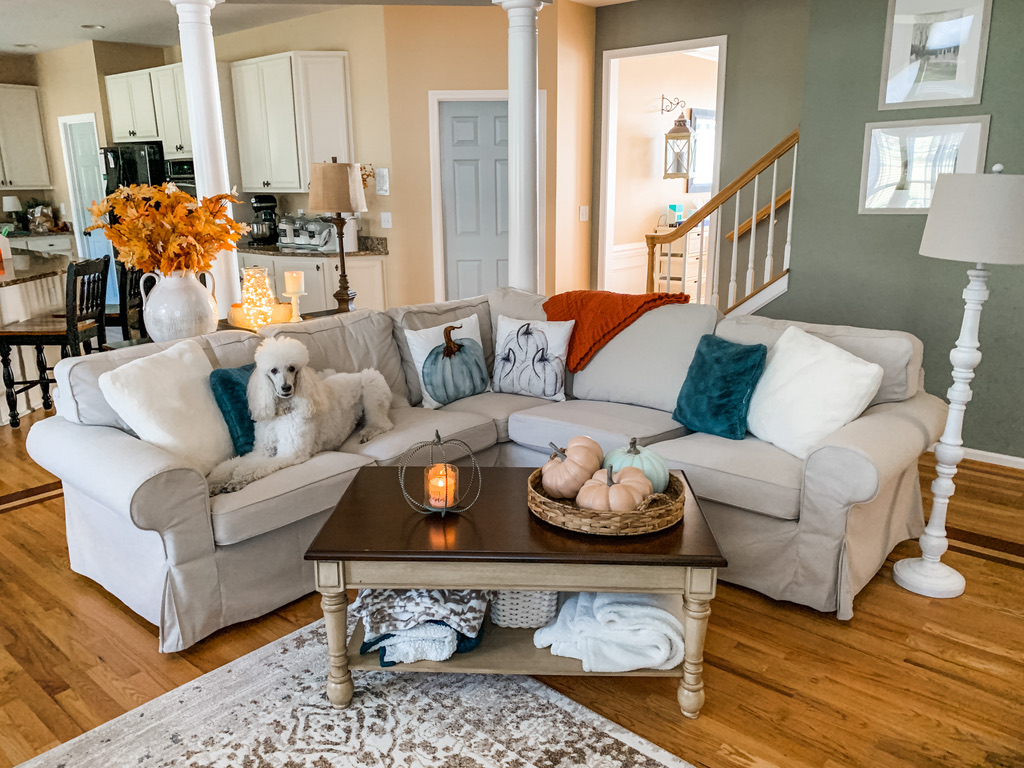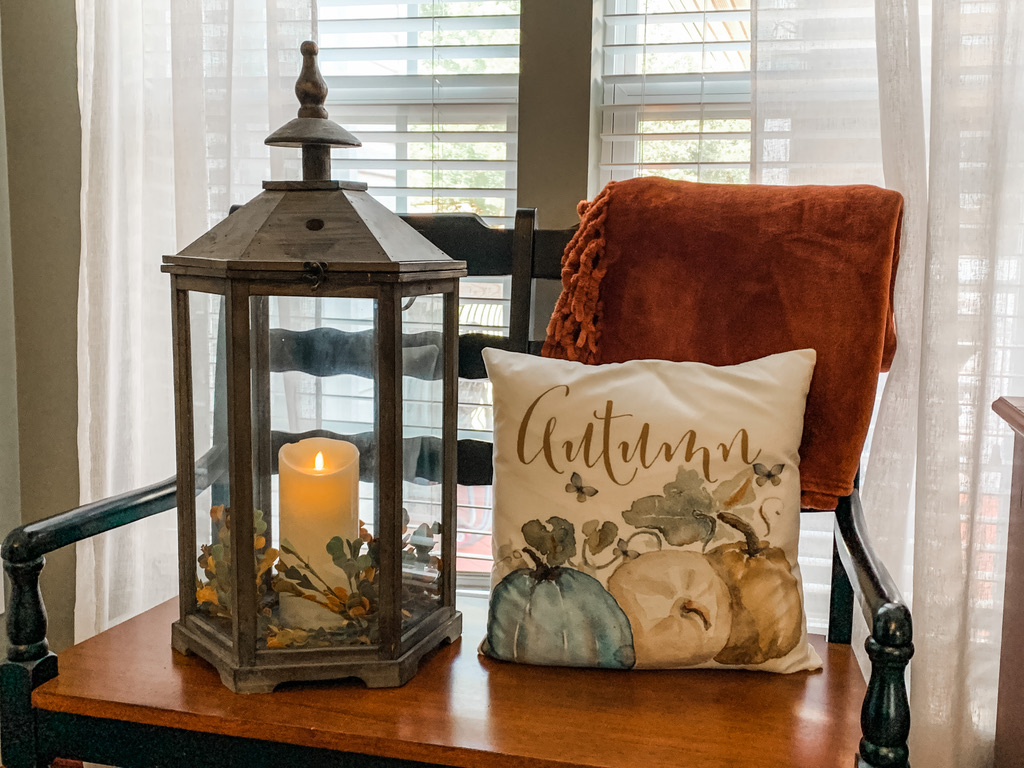 White Pumpkins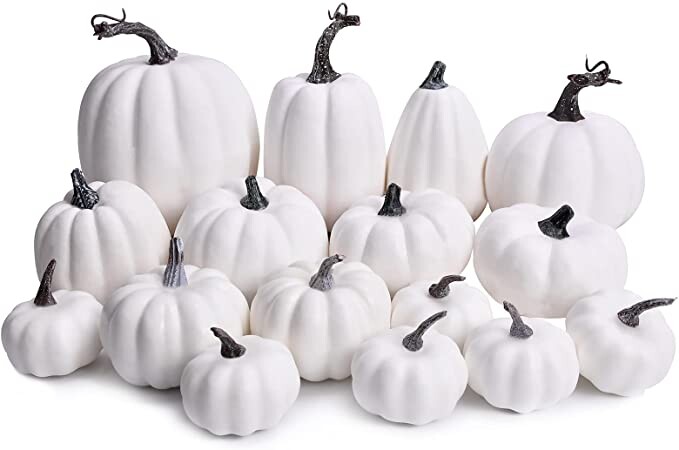 White pumpkins are a must for fall decor in my home. I have actually started preferring them to the traditional orange ones. This set of faux pumpkins from Amazon is great for all sorts of displays. Here I have used them as a center piece on my dining table.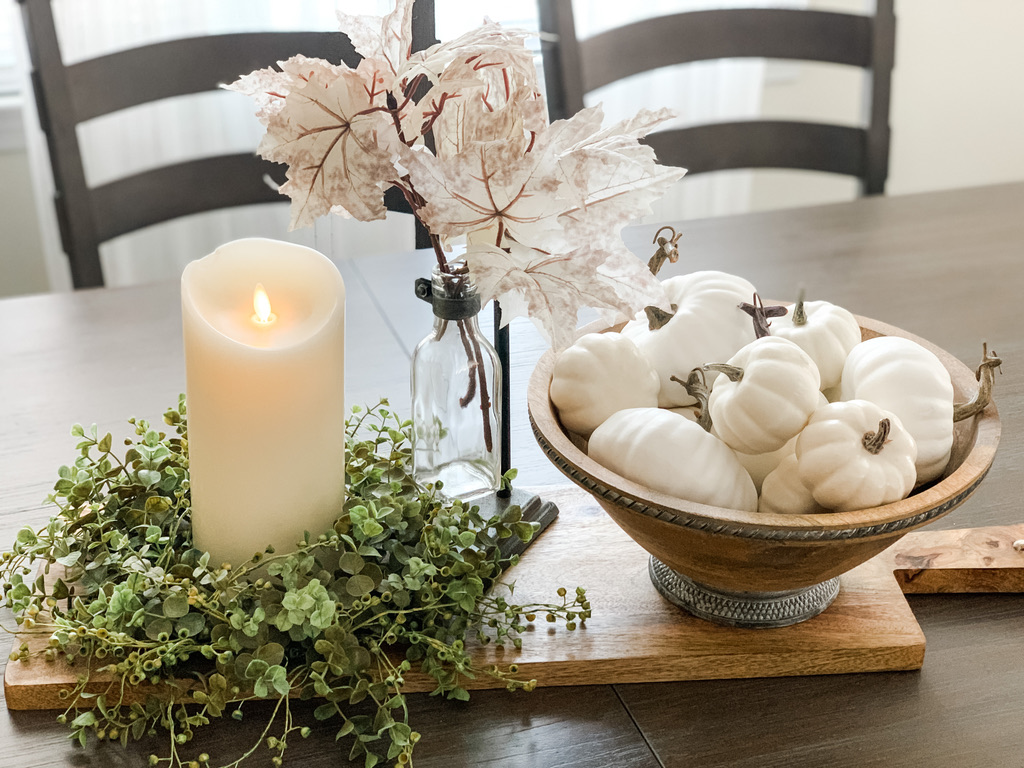 Beauty
I've tried quite a few new beauty products this month. Here are the ones that really stood out for me as September favorites!
L'oreal True Match Nude

This foundation has been my everyday go-to foundation since I bought it! Rarely have I worn a foundation that gives me coverage in such a sheer and natural way. For a full review and photos, you might enjoy this post.
Catrice HD Liquid Coverage Foundation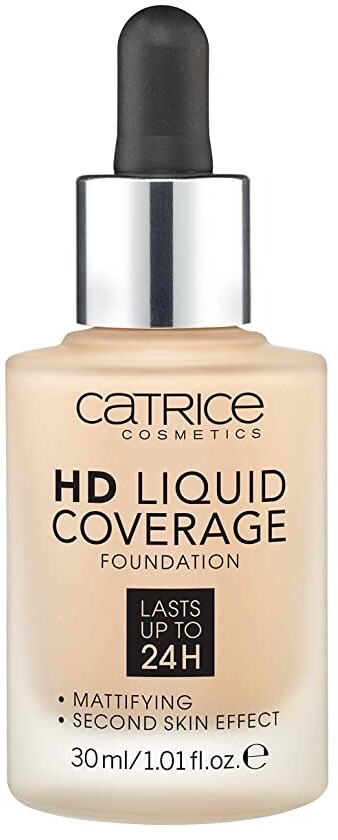 Another foundation that I have been using regularly in September is the Catrice HD Liquid Coverage Foundation. It's a matte finish that looks flattering on mature skin. You can read the full blog post on it here.
Cream Blushes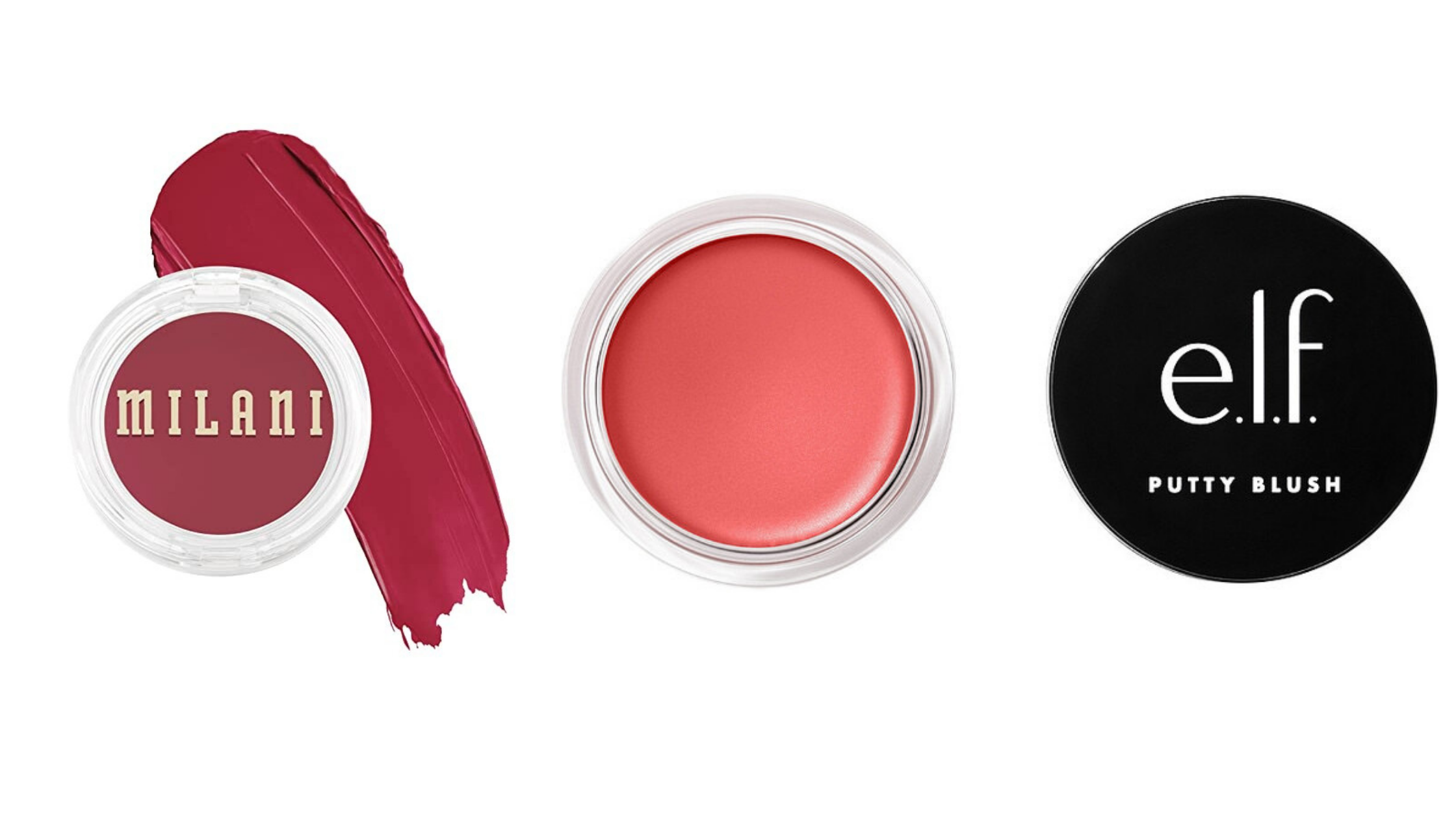 I'm a blush junkie, and I'm loving cream blushes these days. I found two new ones in September that are great for fall. First is the Milani Cheek Kiss in #140 Merlot Moment, and the second is the e.l.f. Putty Blush in the shade Tahiti. They are both affordable and blend out beautifully.
Lip Products
I also tend to go a little crazy with new lips colors when the season changes. It seems every time I go out, I come home with a new lipstick! I have four September favorites to highlight today.
Maybelline Lifter Gloss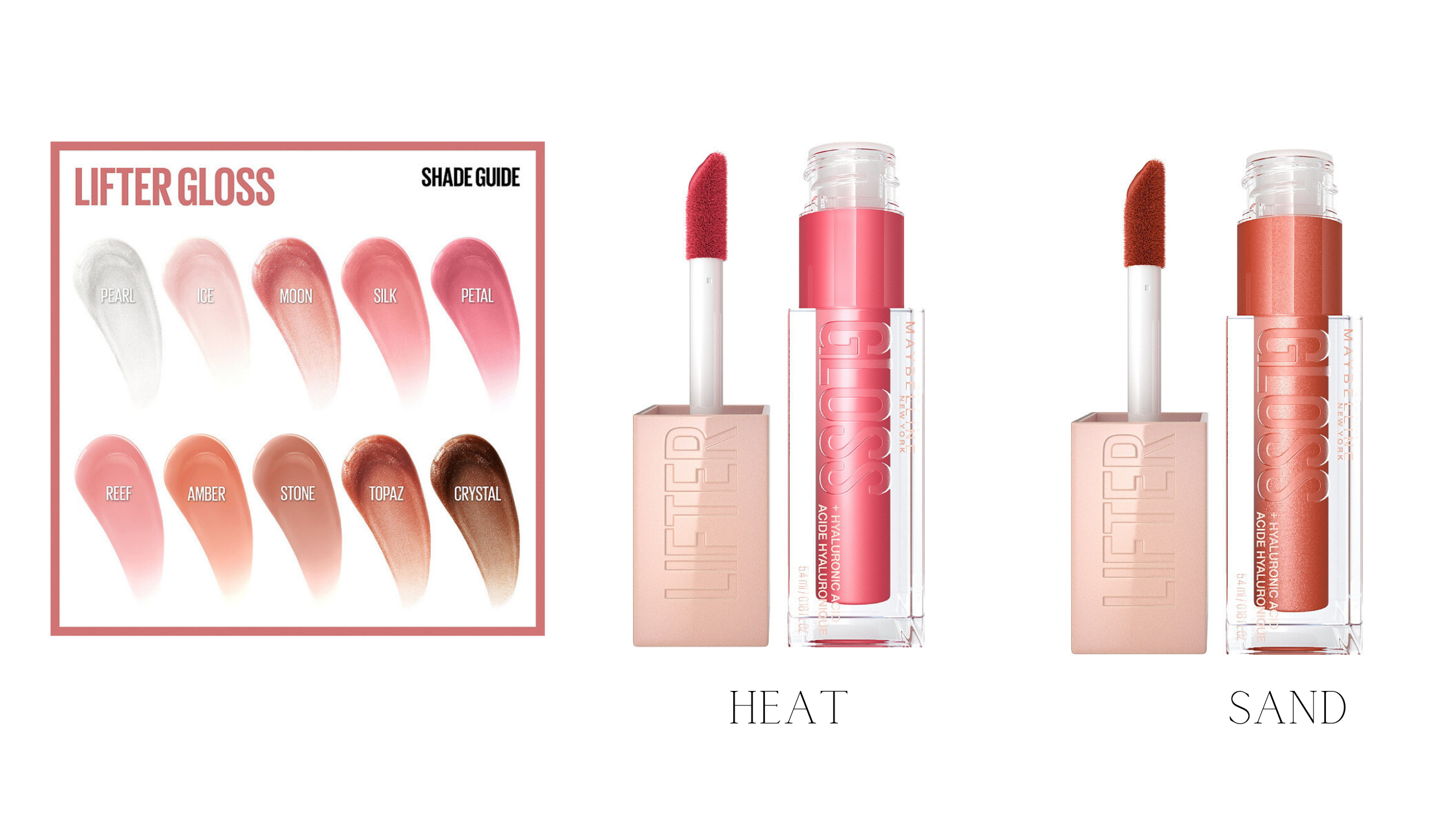 If you have read any of my previous blog posts, you know how much I love the Maybelline Lifter Glosses. I picked up two new shades this month. Shade #015 – Sand and shade #014 Heat were added to my collection and I love them both!
Maybelline Super Stay Ink Crayon

The Maybelline Super Stay Ink Crayon have been a favorite of mine for a long time. I recently picked up the shade #45 Hustle In Heels. It's a nice bold color that is not too red or too orange.
L'oreal Colour Riche Lipstick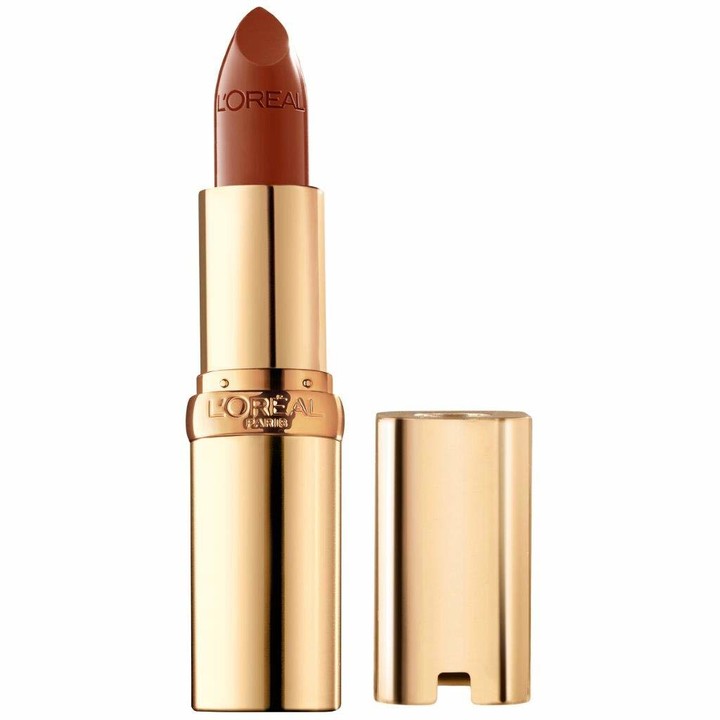 The last lip product is a lipstick that can be worn alone or topped off with a gloss. It's the L'oreal Colour Riche #839 Cinnamon Toast.