By far, the most viewed post of all time here at The Scarlet Lily is my post from June of 2020 on the best foundations for mature skin. It is the only Pinterest pin that has ever gone viral, so I'm guessing this is an important topic for women our age! As I went back and read that post from 2020, I realized that it could use a little updating. I still stand behind those products, but one of them has been discontinued and since I'm always trying new products I felt it was time for the best foundations for mature skin: volume 2.
I will include high end and drugstore brands as I did in the previous post, but since I focus more on affordable products here most of the newer foundations are drugstore brands. So let's get started!
High End Foundations
I have three high end foundations that are my tried and true. I haven't tried any new ones recently simply because the drugstore foundations that I have found are so beautiful that I don't feel the need to spend the money on more expensive foundations.
Estee Lauder Futurist Hydra Rescue

The Estee Lauder Futurist Hydra Rescue is still my current favorite foundation for special occasions. I wear this when I'm going out or just want to look my best for photos. This is a light moisturizing foundation that gives medium to full coverage. Your skin will have a subtle glow without accentuating lines or wrinkles. You will also notice that it has a very thin consistency which is flattering on mature skin. It comes in 18 shades and has an SPF of 45.
Estee Lauder Double Wear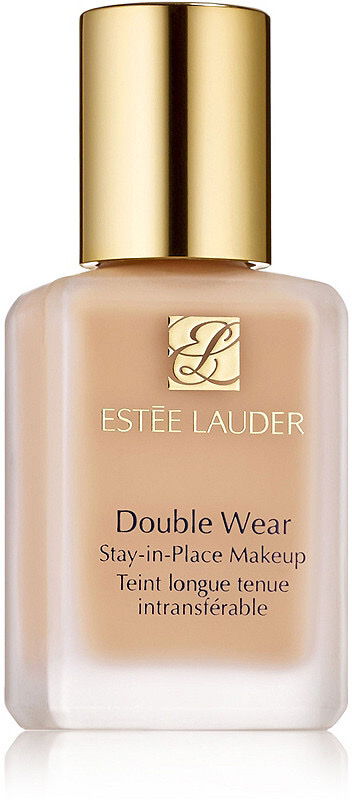 Before trying the Futurist foundation, the Estee Lauder Double Wear was my favorite. They are still very close, but the Double Wear gives more of a matte finish. You will prefer this formula if you struggle with oily skin. Another benefit of the Double Wear is that it comes in over 55 shades including warm, neutral, and cool tones. The Double Wear does not contain an SPF.
It Cosmetics Your Skin But Better CC+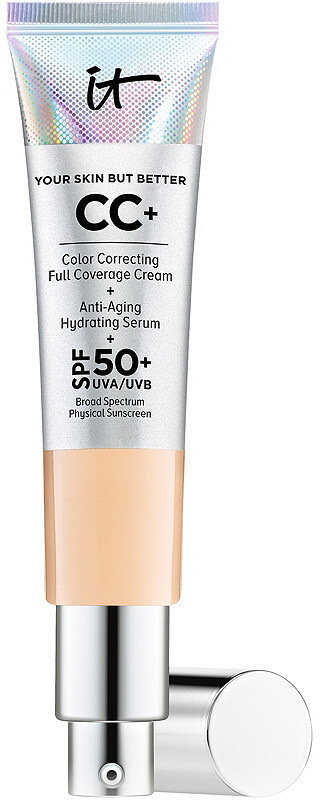 This is a very popular CC cream that has been around for quite a while. I had gotten away from using it for no particular reason. This past summer I came across it in the back of my makeup drawer and decided to use it, and I remembered why I love it so much. If you prefer a more full coverage foundation, this is a good option. A little goes a long way, but it blends well and does not look cakey. Unfortunately, it comes in a limited shade range, so getting a perfect match may be a challenge.
Drugstore/Affordable Foundations
No.7 Lift & Luminate Foundation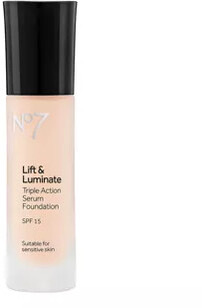 The No 7 Lift & Luminate Foundation is a beautiful foundation for mature skin because it looks very natural while improving the appearance of fine lines and texture. My skin really does look better than it really is when I wear this foundation. You can expect long wearing medium coverage and it is available in 13 shades, including warm and cool tones.
For more information on this foundation and photos, you might enjoy this post.
L'oreal True Match Nude

Of all the foundations I have tried recently, this one is my favorite! I wear it almost every day and I am amazed at how natural and radiant my skin looks. This foundation blends flawlessly on mature skin and has a thin consistency. It lasts all day and is very hydrating. I will definitely be repurchasing this one.
For my full review and photos, check out this post.
Catrice HD Liquid Coverage Foundation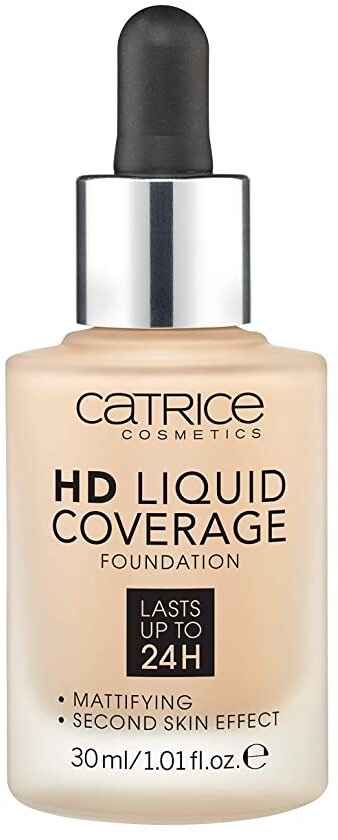 The Catrice HD Liquid Coverage Foundation is another new product that worked well for my mature skin. This is light to medium coverage foundation that is buildable. It gives a matte finish that does not emphasize large pores or texture. If you have never tried Catrice, give this a try and I think you will be impressed.
To see my full blog post on some Catrice products, click here.
Tips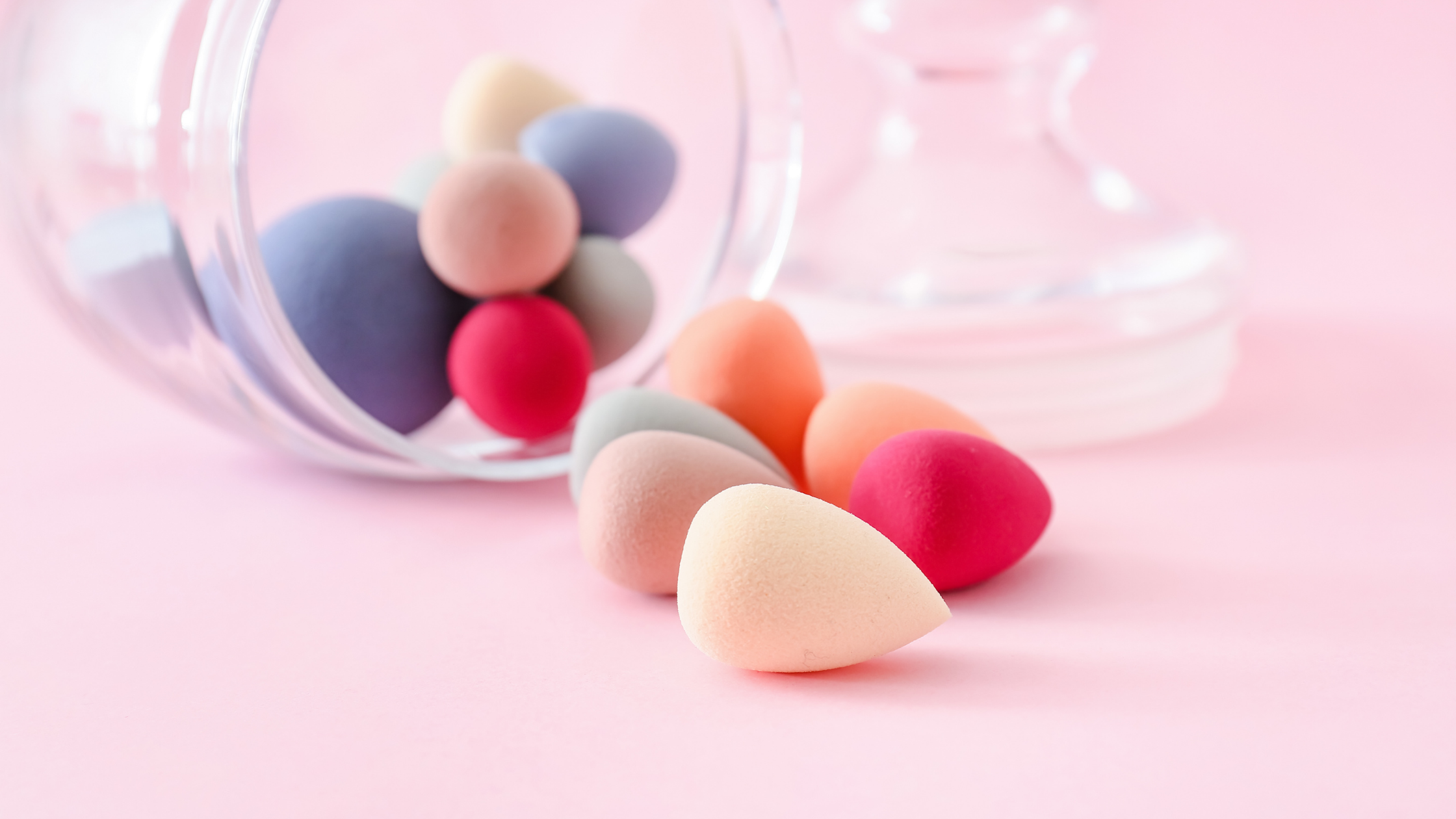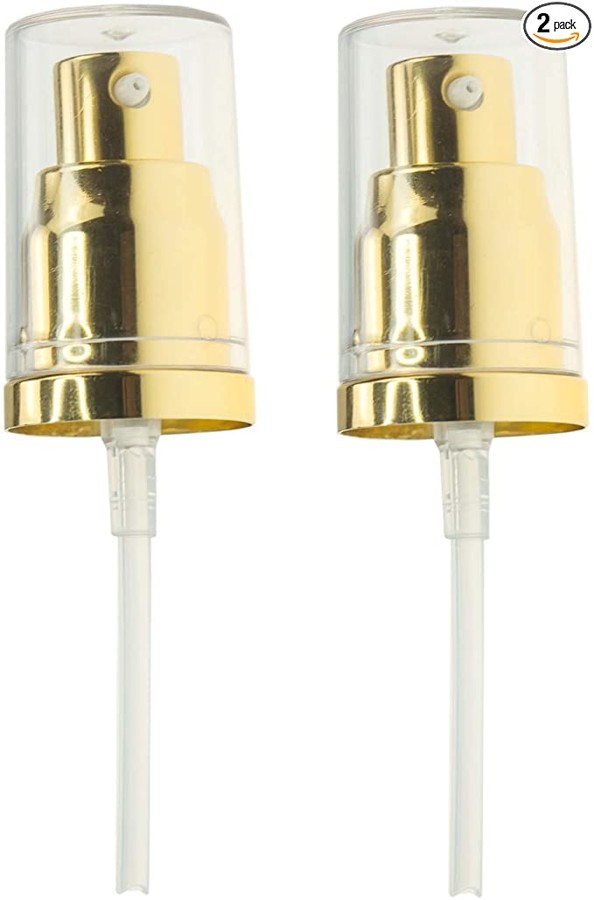 Many foundations do not come with a pump dispenser. You can easily convert them by purchasing these pumps from Amazon. They fit most containers including the Estee Lauder Double Wear that I featured today.
For applying foundation, try placing a small amount on the back of your hand and then dotting it all around your face with your finger. Then go back with a damp sponge to blend making sure to get in all the crevices…especially around the nose area. You can easily build the coverage where you need it most.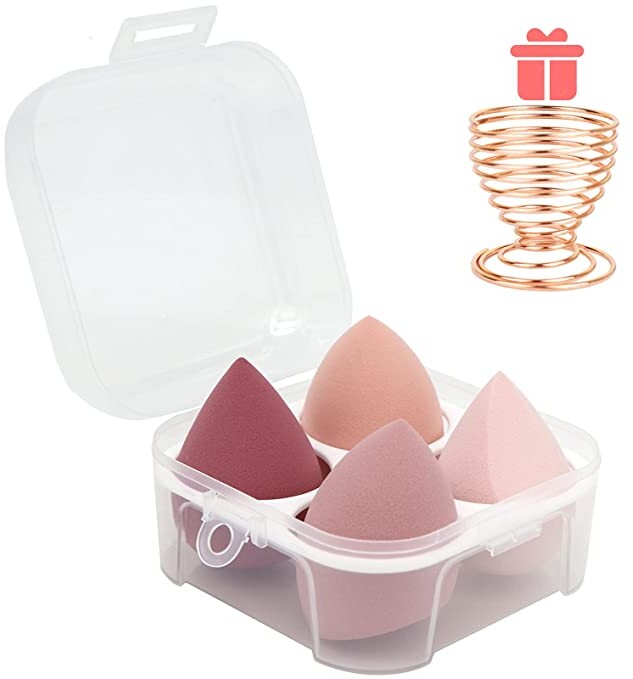 This sponge set from Amazon comes with a nice holder and would also make a great gift!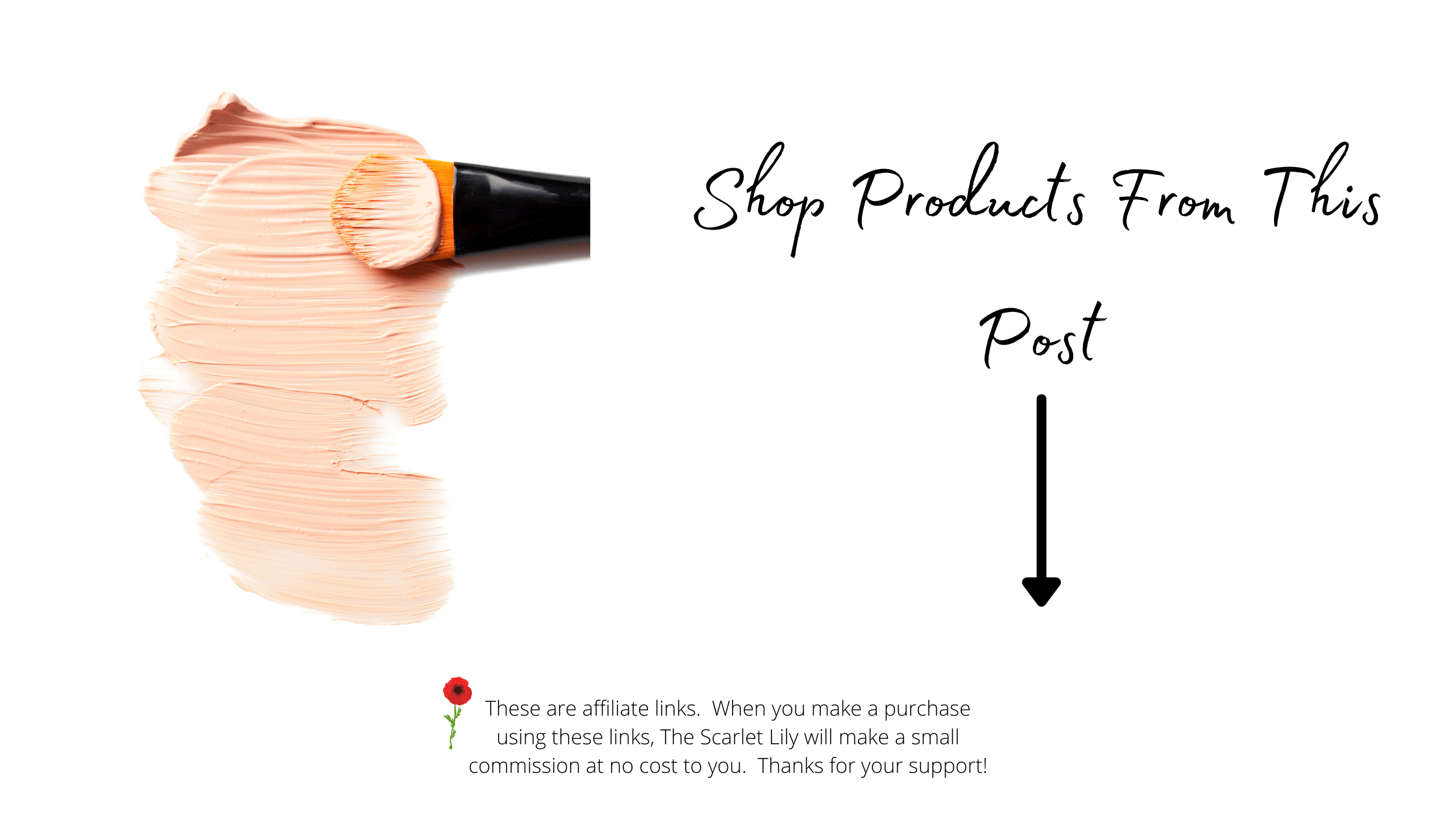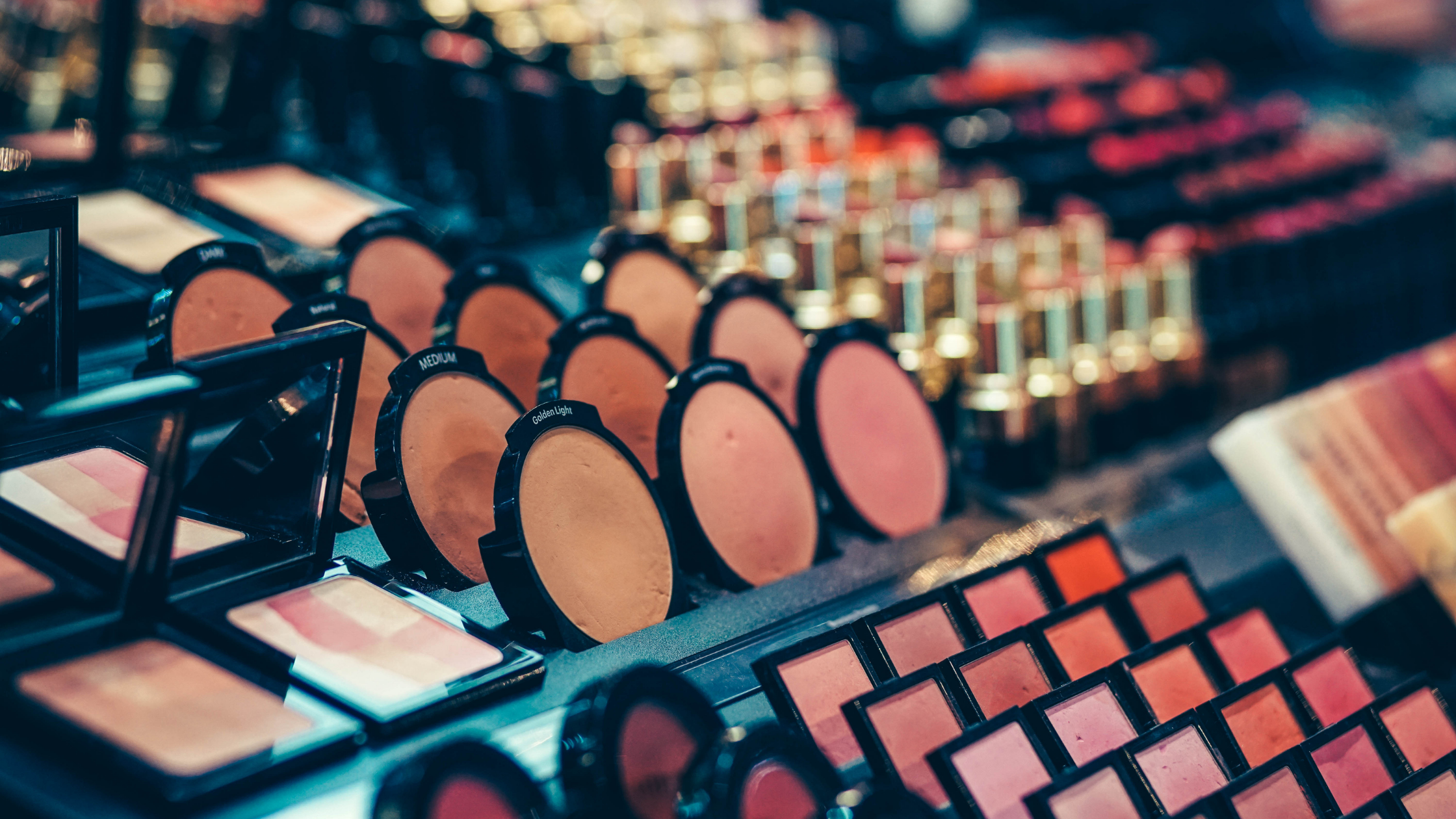 There are so many foundation on the market promising all sorts of things, it can be overwhelming. I hope you find this helpful as you are searching for a foundation that meets your mature skin needs! What are some of your favorite foundations? Let me know in the comments below. Also if there is a particular foundation that you would like for me to review, let me know and I will do my best.