Who doesn't love a trip to Ulta? I could spend hours looking at all the products in there! This week I took a trip to my local Ulta to pick up a few things I wanted to try + some impulse buys…of course!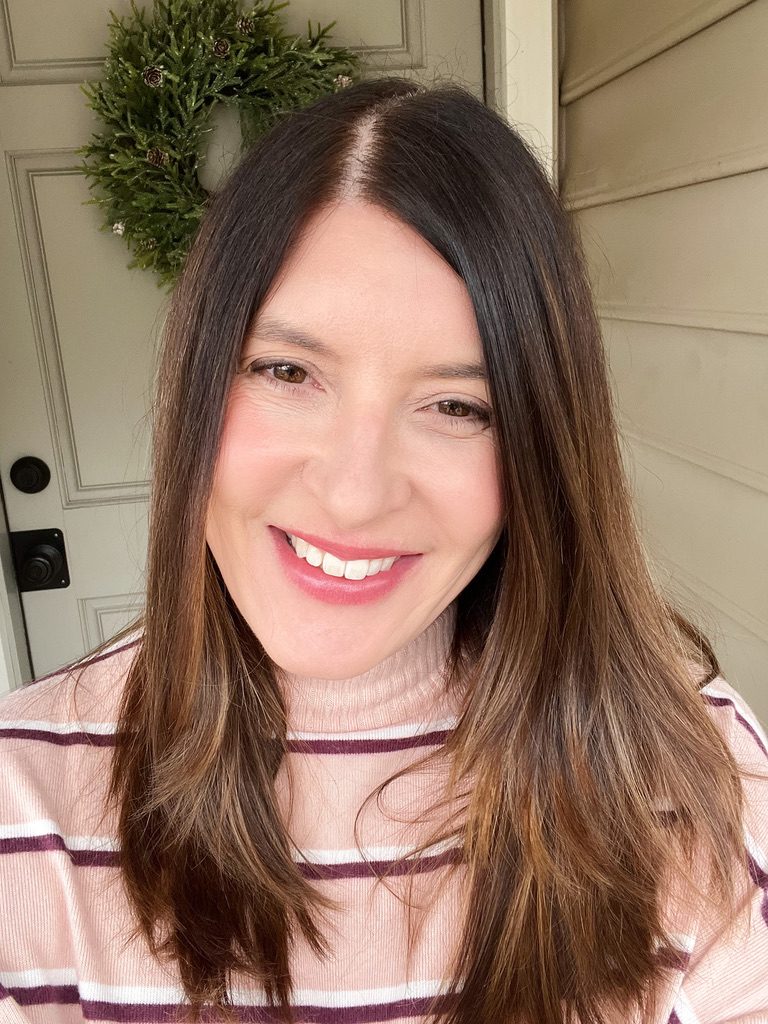 I've been wanting to try this concealer that so many beauty YouTubers are raving about, and I finally found it in my shade! I'm wearing shade 90 (Ivory) which is the lightest shade. I was worried that it would be too thick, but it went on like a dream! I'm wearing it in all the photos you see today.
It blends out beautifully and does not settle into wrinkles. I only used a tiny amount, and so far I'm loving it!
This is my second tube of Essence Mascara. It is one of the top selling mascara's and it is very affordable. The first tube I bought was the curling version, so this time I wanted to try the false lash effect. I'm not sure it looks like I'm wearing false lashes, but in my opinion that's a good thing.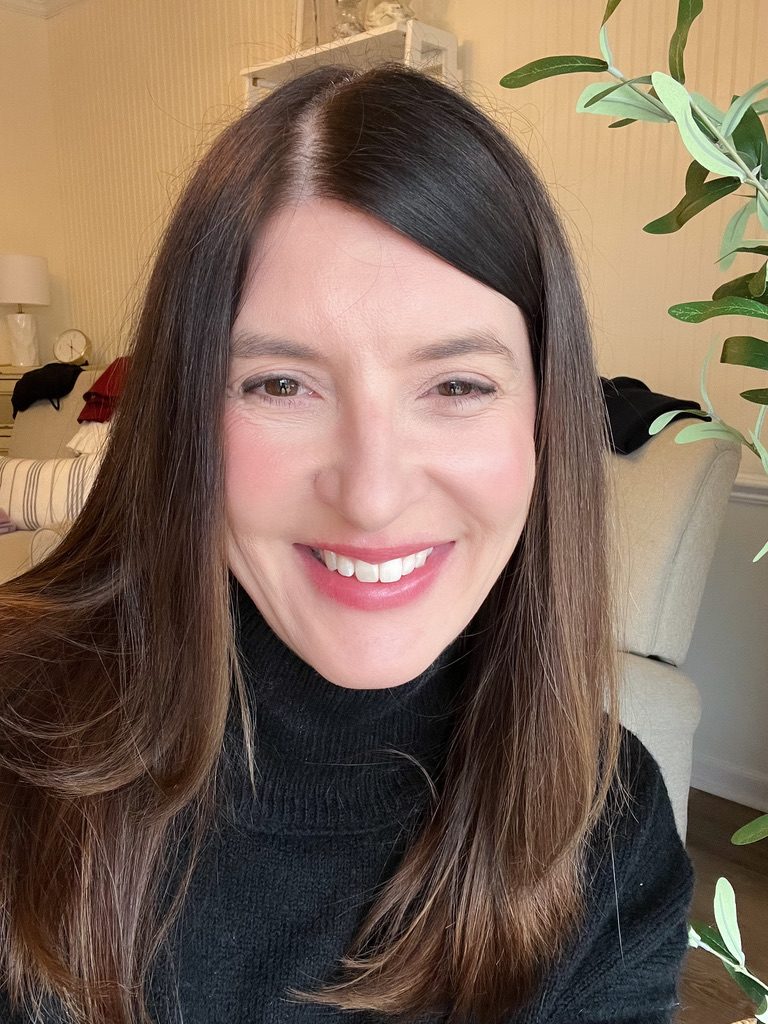 I didn't put on a very thick coat, so maybe next time I'll go a little heavier. My lashes don't look very impressive in this photo.
Mature eyes can be a challenge when it comes to applying eyeliner. I have crepy lids so getting a nice smooth line is difficult. This Eyestudio Hyper Easy Eyeliner by Maybelline caught my attention because of the name (good marketing). I also like that the tip has a squared off edge making application very precise. I'm wearing the shade medium brown.
This E.L.F. Putty Eye Primer was one of my impulse buys. This is technically an eyelid primer, but it's tinted. I'm wearing the shade Rose. There are a couple of other colors available. I love this for a quick and easy makeup look. I just applied this all over my lid to give it some color and even out the skin tone, and that's it! Super simple.
This was a product I was specifically looking for because I need a good dry shampoo and I have heard good things about this one. It was a splurge for me, but if it works it will be worth it! I have been suffering with night sweats for quite some time, and my hair gets sweaty at night. I know it sounds gross, but it's a reality at my age. Since I only shampoo my hair every other day, I wanted to try a higher end dry shampoo to see if I could get some extra mileage out of my hair.
This formula is supposed to actually clean the hair, while eliminating oil, sweat, and odor. I will report back after I use it and give you my opinion. Comment below if you have tried this or if you have another dry shampoo you like.
I've been singing the praises of this product for months now, and it's still my favorite lip gloss. It's very moisturizing with hyaluronic acid and it wears wonderfully. I spotted this shade #13 Ruby that I did not have, so of course I had to grab one.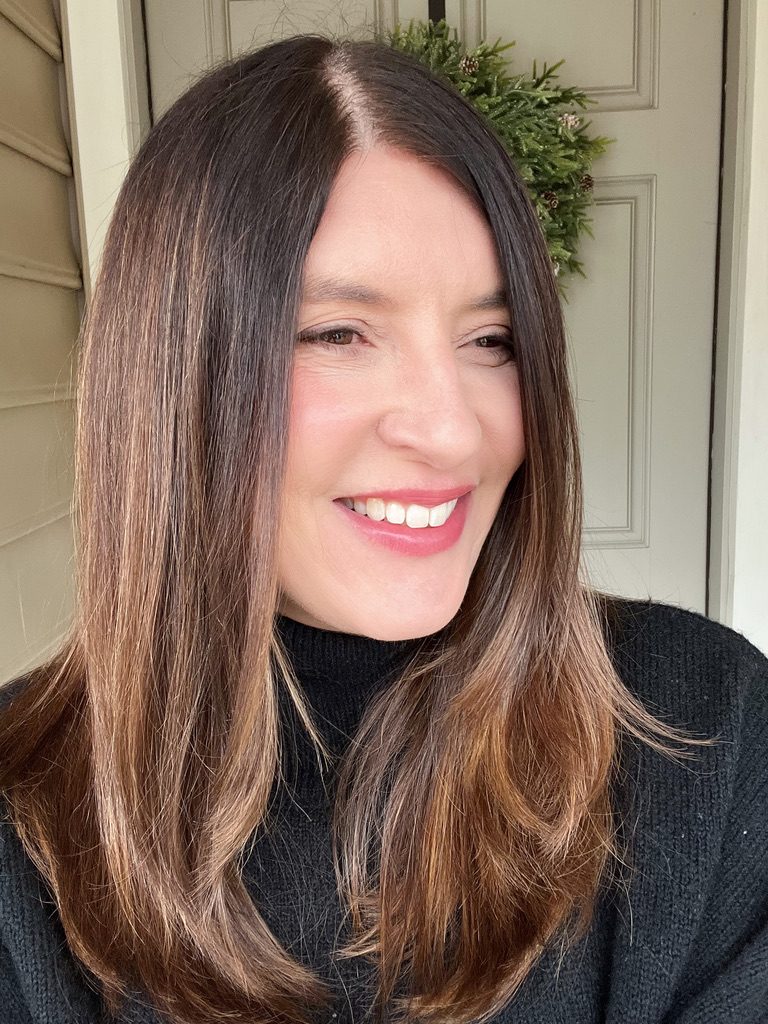 This product is new to me and I'm always excited to try a balmy lipstick. I chose the shade #120, blush fantasy and I think it is so pretty! I'm wearing it in all of today's photos. It is the perfect blend of a lipstick and a lipgloss that leaves your lips feeling moist. I will be purchasing some more of these in different shades.
Other Makeup For Today's Look
If your interested in the other makeup I'm wearing in today's post they are: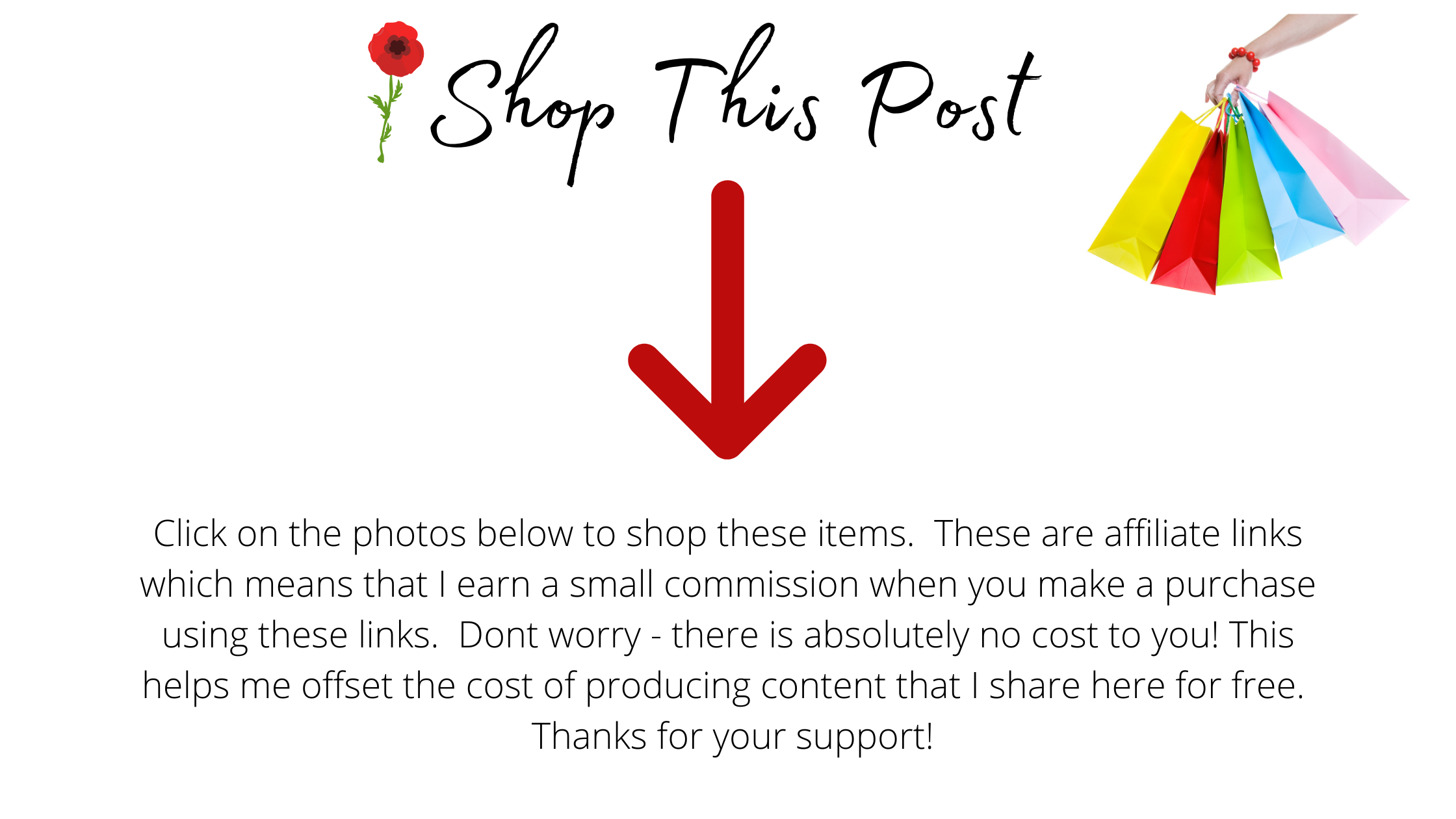 You Might Also Enjoy These Posts:
Hair Tools I'm Loving Right Now
My Current Favorite Foundation