L'oreal has done it again! They have a new product I want to share with you today…plus I've rounded up all of my L'oreal favorites you need to try. I've been so impressed with this brand that I decided it deserved it's own post. From the Age Perfect Line, to my all time favorite True Match Nude foundation there are so many products that are worth trying for mature skin!
L'oreal Age Perfect Tinted Balm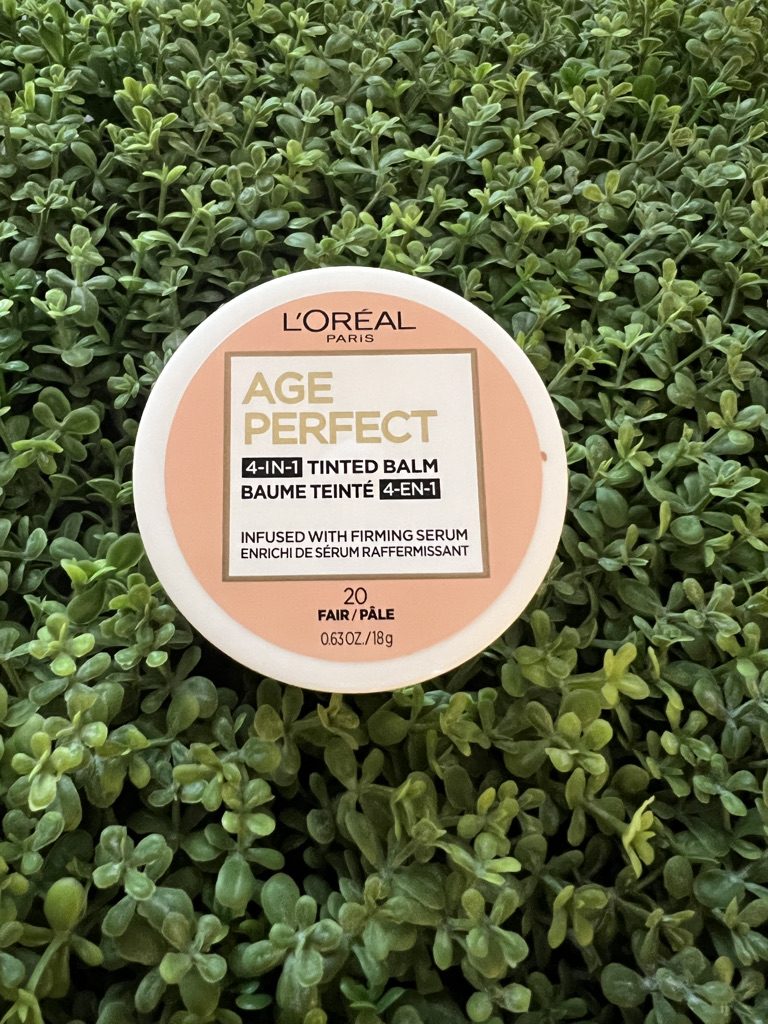 Okay, I'm not going to keep you in suspense. I'm going to start with this new (or new to me) Tinted Balm from the Age Perfect Line. This is an interesting product. According to L'oreal, this is a 4-in-1 tinted balm foundation that firms skin over time, conceals imperfections, and evens out the skin tone.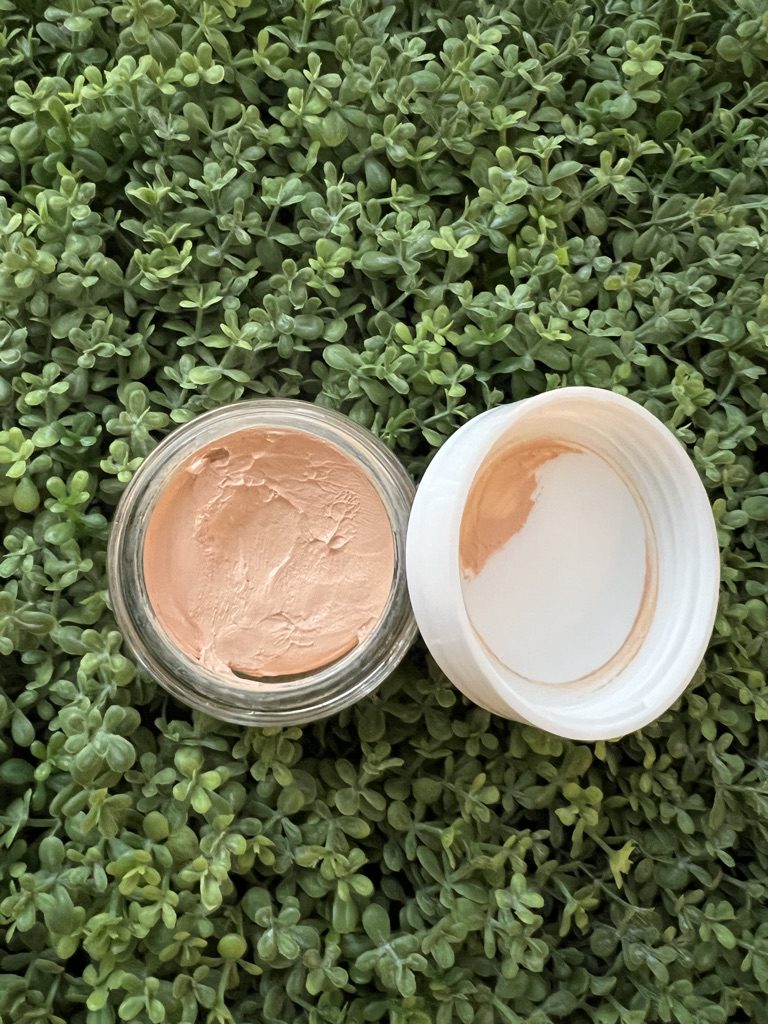 The consistency is creamy and thicker than my beloved True Match Nude, but it blends out beautifully for light to medium coverage. It is available in 8 shades and I'm wearing #20 Fair/Pale which is the next to lightest option.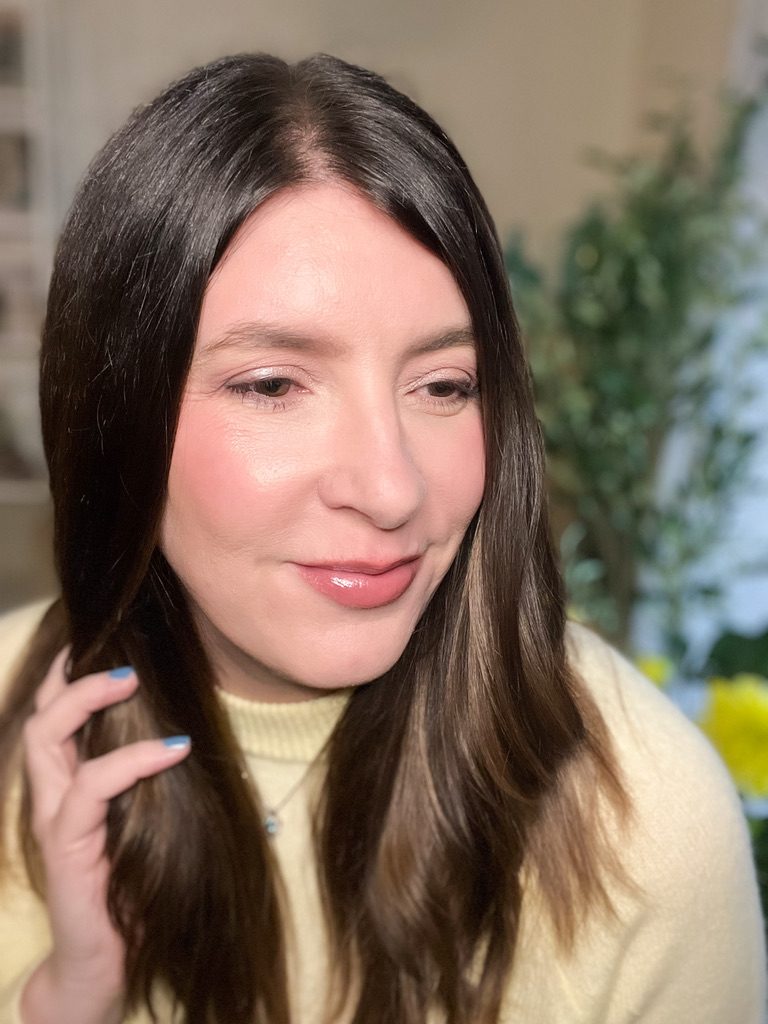 I dabbed it all over my face with my finger, and then blended it with a sponge. I've been testing this foundation for about two weeks, and have worn it several times. It has been long wearing and I would highly recommend giving it a try.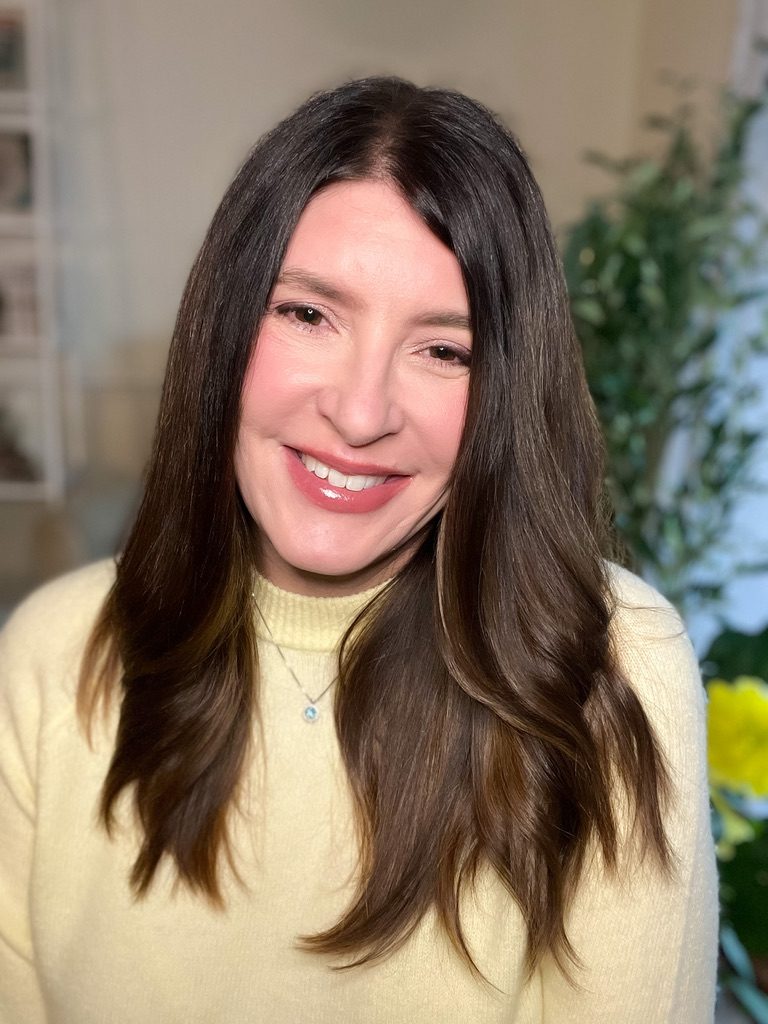 L'oreal True Match Nude Tinted Serum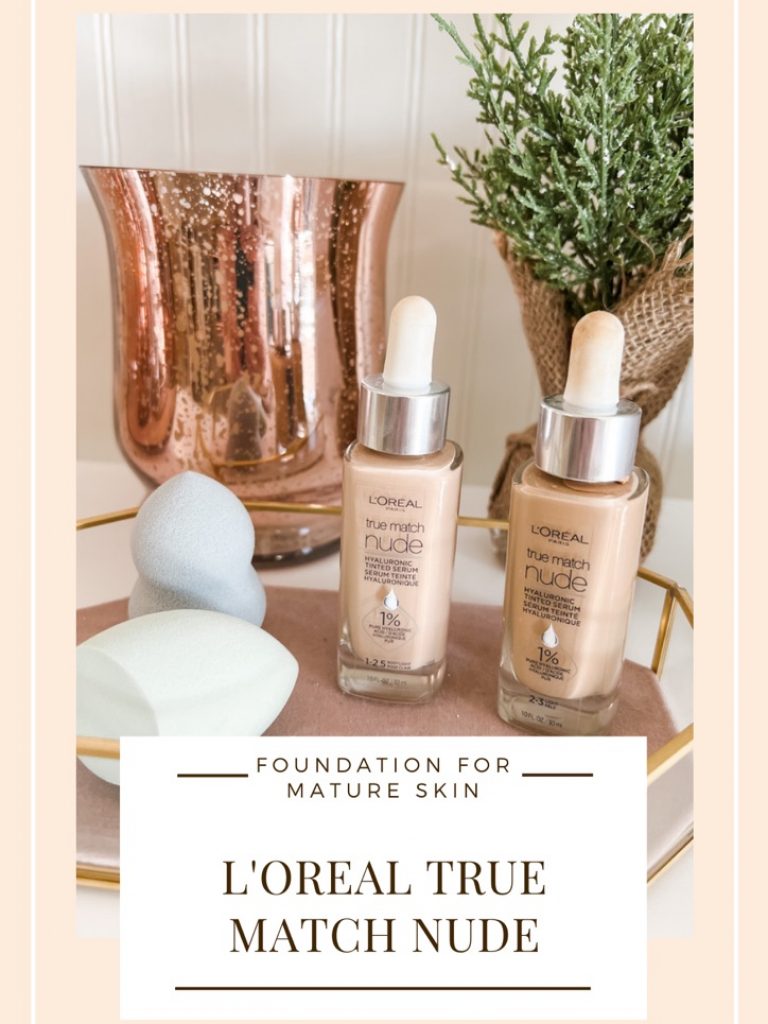 Not only is the L'oreal True Match Nude my all time favorite drugstore foundation, I prefer it over most of my higher end foundations as well. I'm not going to spend a whole lot of time here about it, because I did an entire blog post about it back in January. You can read my full review here.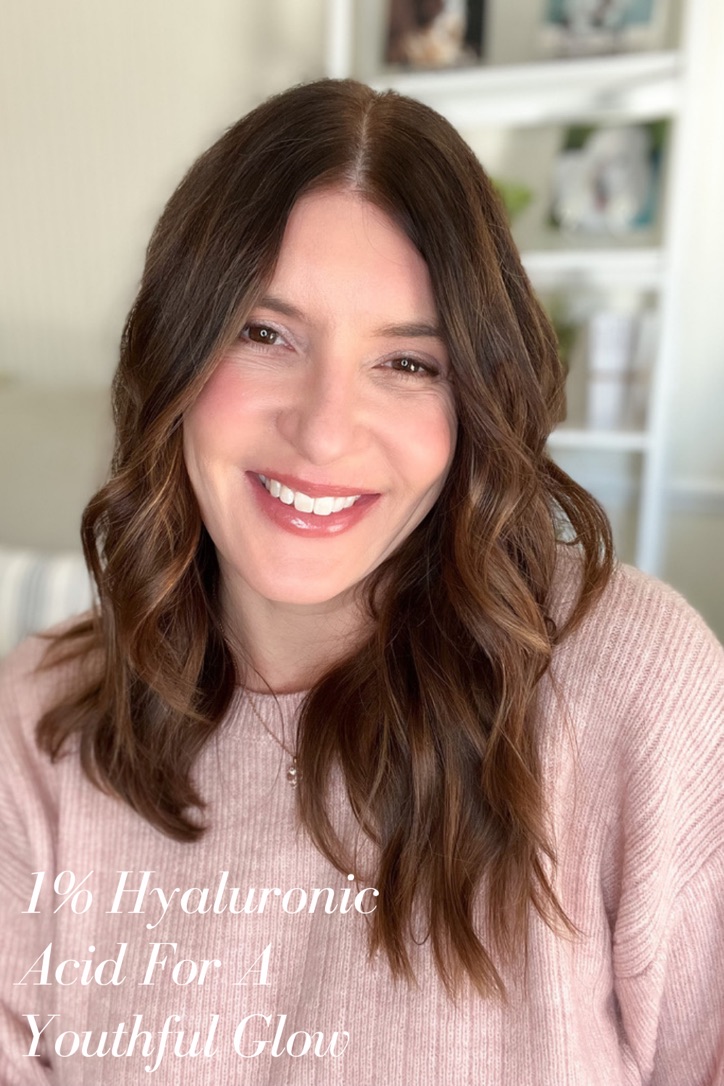 L'oreal Age Perfect Primer & Foundation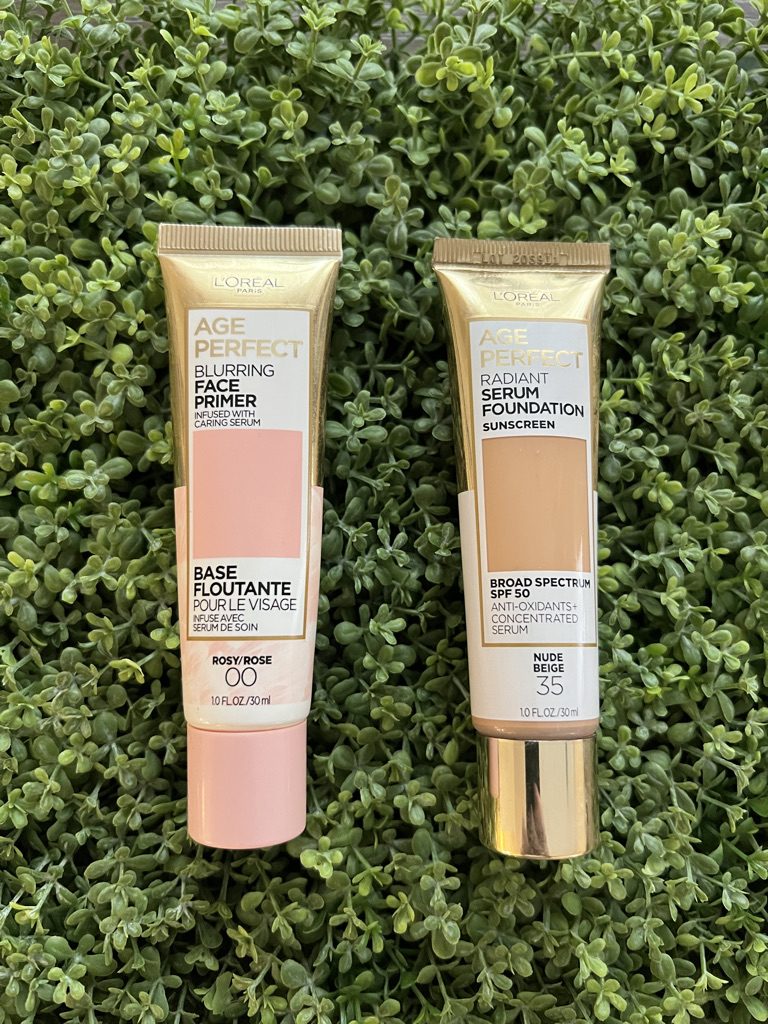 I discovered these products in 2020 and they are still a part of my makeup collection. I have the foundation in several shades depending on the time of year and my level of tan. If you enjoy a natural, light-to medium coverage look then I think you will enjoy this foundation.
Visit this post and this one to see photos of me wearing it.
More From The Age Perfect Line
L'oreal really gets it when it comes to mature skin. Their Age Perfect Line is a good example of this. Here are a few other products from this line that I have tested and continue to wear.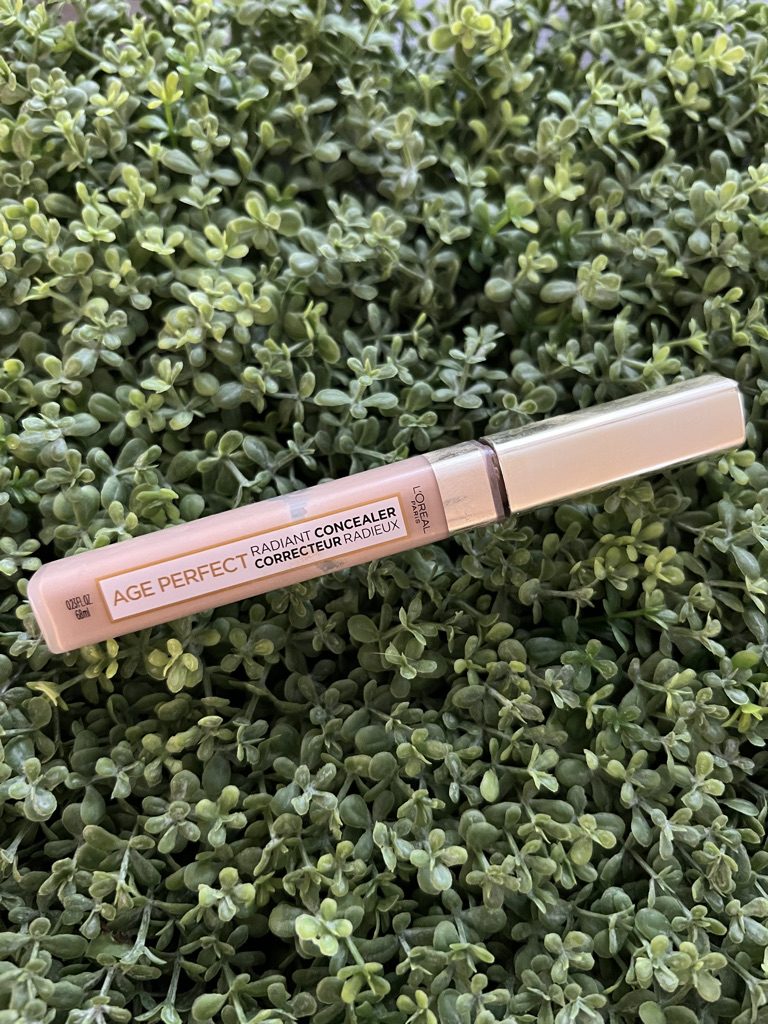 The Age Perfect Radiant Concealer Correcteur is another favorite of mine. So many concealers are just too thick for my delicate under eye area, but this one has a thin consistency that does not emphasize texture or fine lines.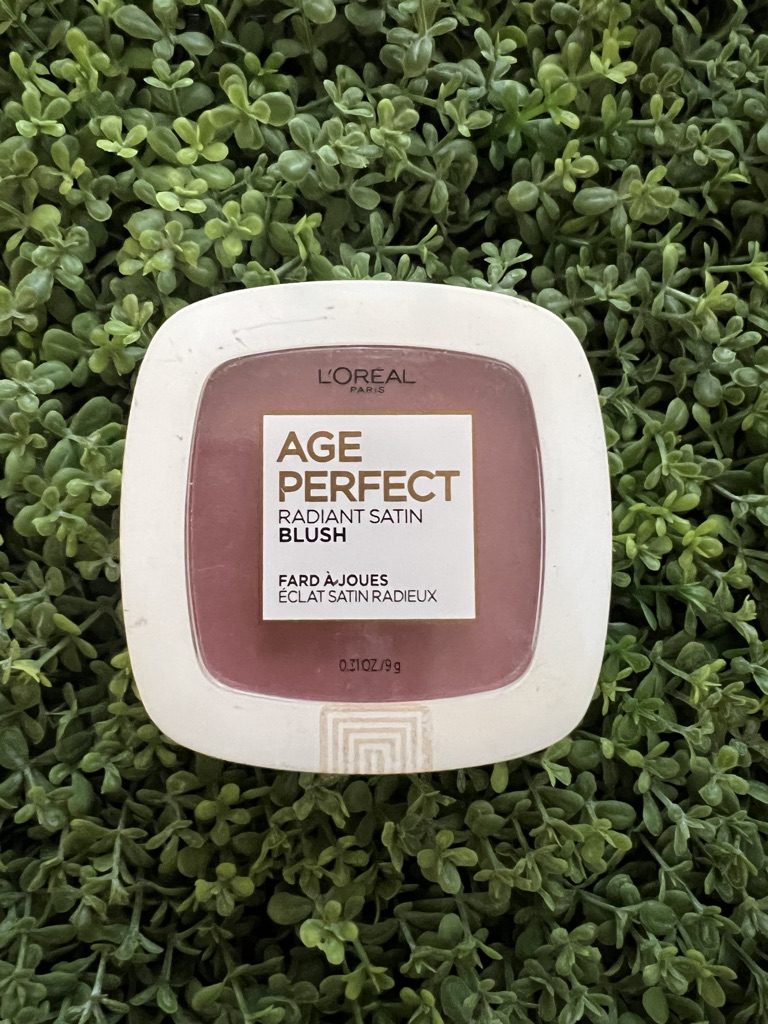 I generally prefer cream blushes these days, but if I reach for a powder blush it's usually this one. I have it in this color (400 – Berry) and (415- Peony).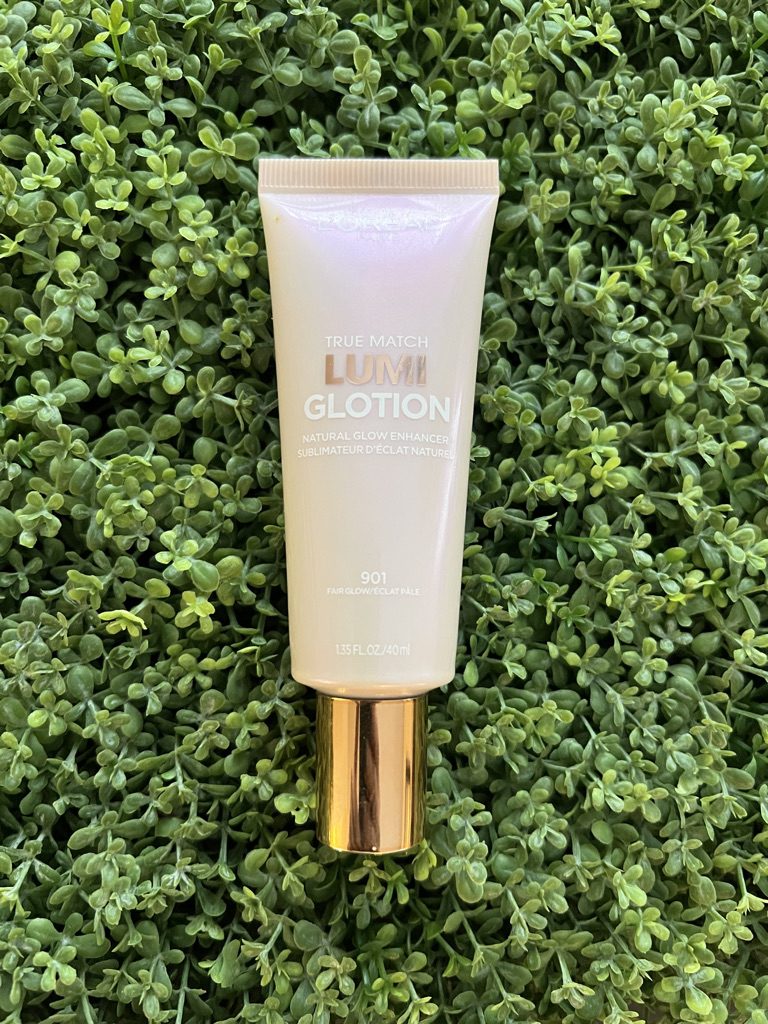 The L'oreal True Match Lumi Glotion is a beautiful highlighter. It comes in a few different shades, but I prefer the lightest shade with a more pink undertone. Highlighters can age mature skin, so I don't wear them a lot. I find that if I dot just a little bit of this on my cheekbones BEFORE I apply my foundation, it gives the right amount of a subtle glow.
This product is a close dupe for the popular Charlotte Tilbury Hollywood Flawless Finish. I have both and the L'oreal looks just as nice at a fraction of the price!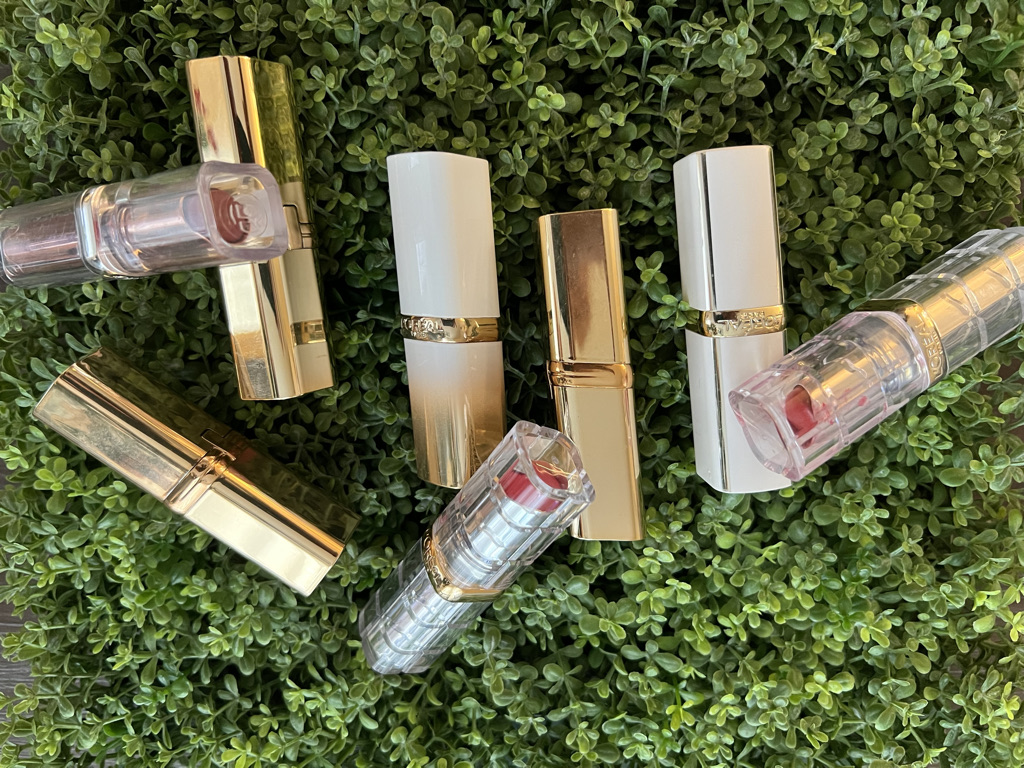 L'oreal lipsticks have become an obsession of mine! I have way too many to name them all, but I'll list my most worn shades.
Glow Paradise Balm -in- Lipstick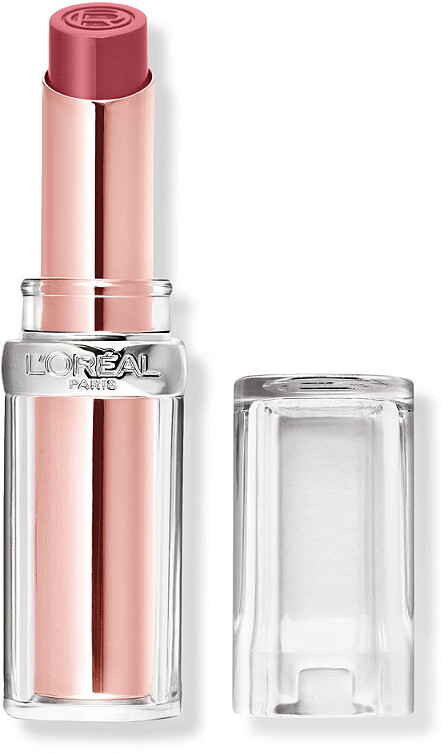 My newest discovery is the Glow Paradise Balm-in-Lipstick line. I have shared this one a lot recently and my favorite shade is #120 Blush Fantasy. It looks great paired with the L'oreal Age Perfect Lipliner in #50 Nude Pink. I'm wearing this combination in the photo below.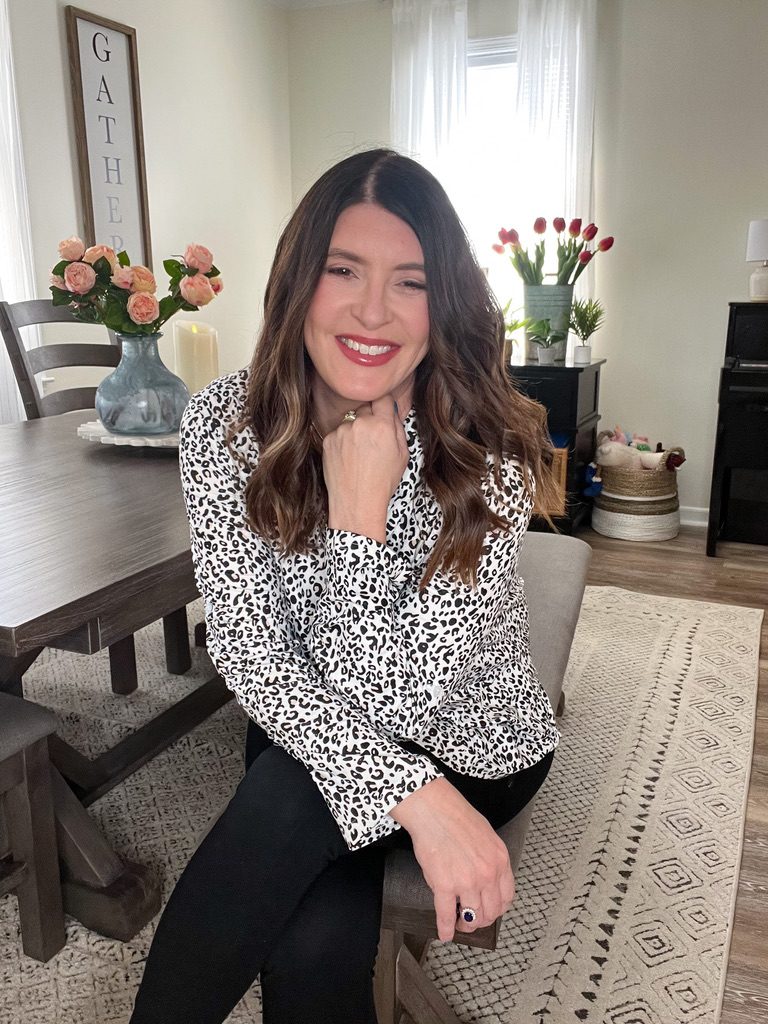 L'oreal Colour Riche Shine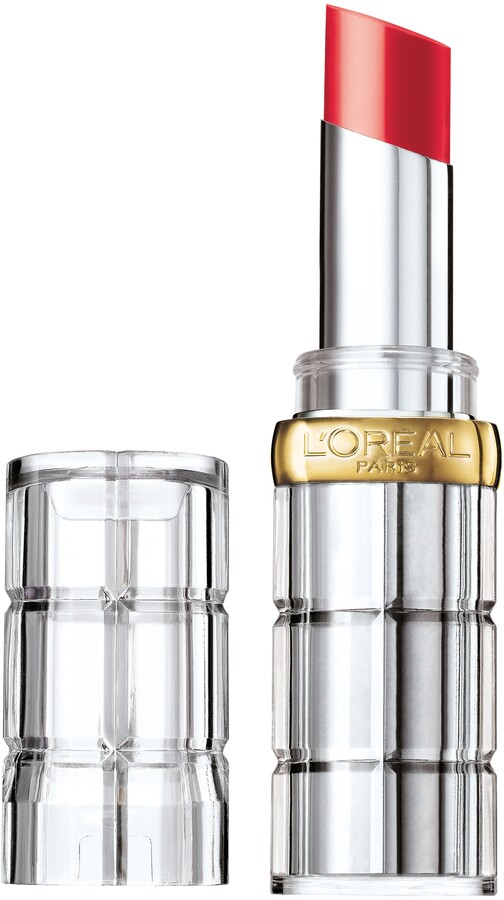 In the L'oreal Colour Riche Shine lipstick line, my favorites are #920 Red Enamel and #924 Lacquered Strawberry. As the name implies, this gives a shiny finish with no need for a gloss on top. I really like the Red Enamel because it is not an orangey red, but has more blue or purple undertones for a cooler shade of red.
L'oreal Colour Riche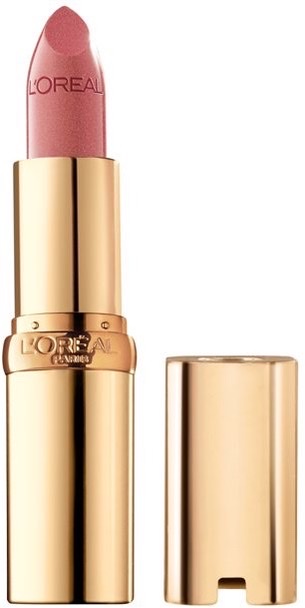 This formula has a satin finish and is moisturizing.
Age Perfect Lipsticks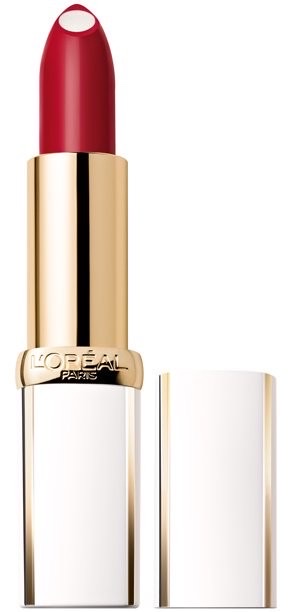 These lipsticks are designed for mature skin and have added nourishing serums to provide more moisture.
#208 Subtle Primrose and #114 Perfect Burgundy
L'oreal Unlimited Mascara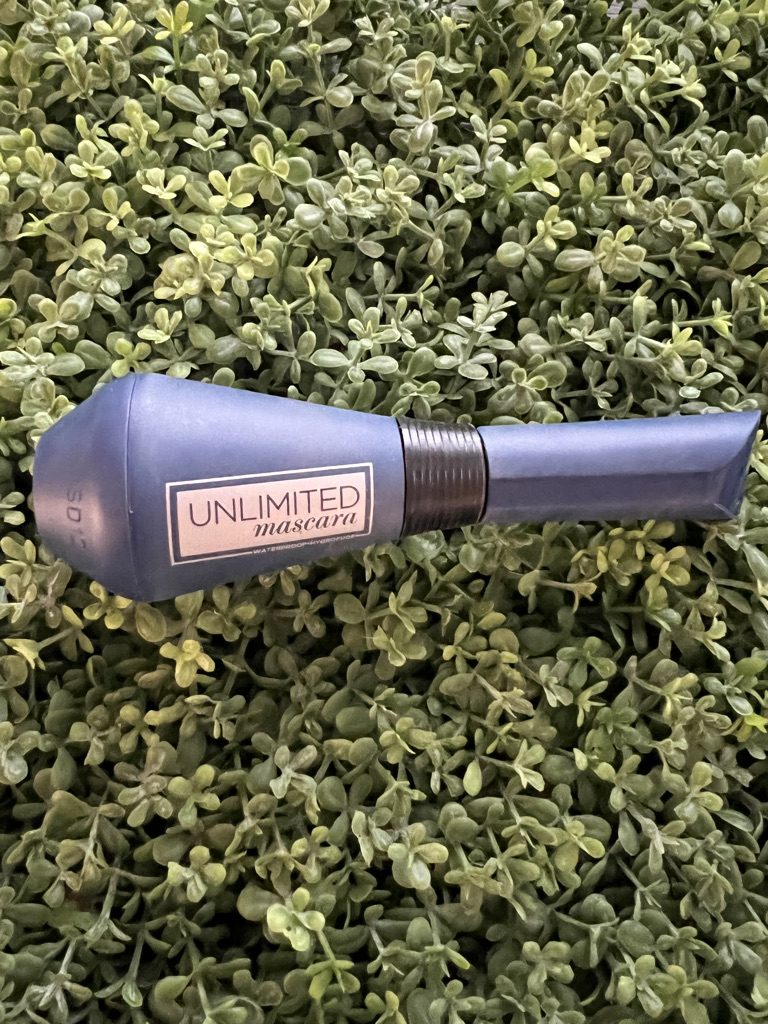 The L'oreal Unlimited Mascara is another good product. I like this packaging because the wand bends to a 90 degree angle for easy application. I have the waterproof formula, but I can't seem to find it online, so I linked the regular formula.
It's so nice that we have such a wide variety of quality affordable makeup for mature skin these days! By the way, this is not a sponsored post…I just genuinely love these products and want you to be aware of them. What are your favorite drugstore products?