If you enjoy feminine style, then I'm sure you are familiar with the Crown & Ivy brand available at Belk. Their look is comparable to Lilly Pulitzer, but more on the affordable side. They really capture the spring and summer vacation vibe very well, and I find myself drawn to these styles this time of year. Recently I was in my local Belk, and all the Crown & Ivy was 55% off so I decided to try a few pieces. Here are the feminine styles from Crown & Ivy that I came home with.
Keep in mind that Easter is getting close (April 17th) and many of these pieces would be good options for an Easter dress. Crown & Ivy is sized with a woman's figure in mind and is true to size or slightly generous. I'm wearing a medium in everything shown here today except the sweatshirt, which I will explain later.
Smocked Yoke Dress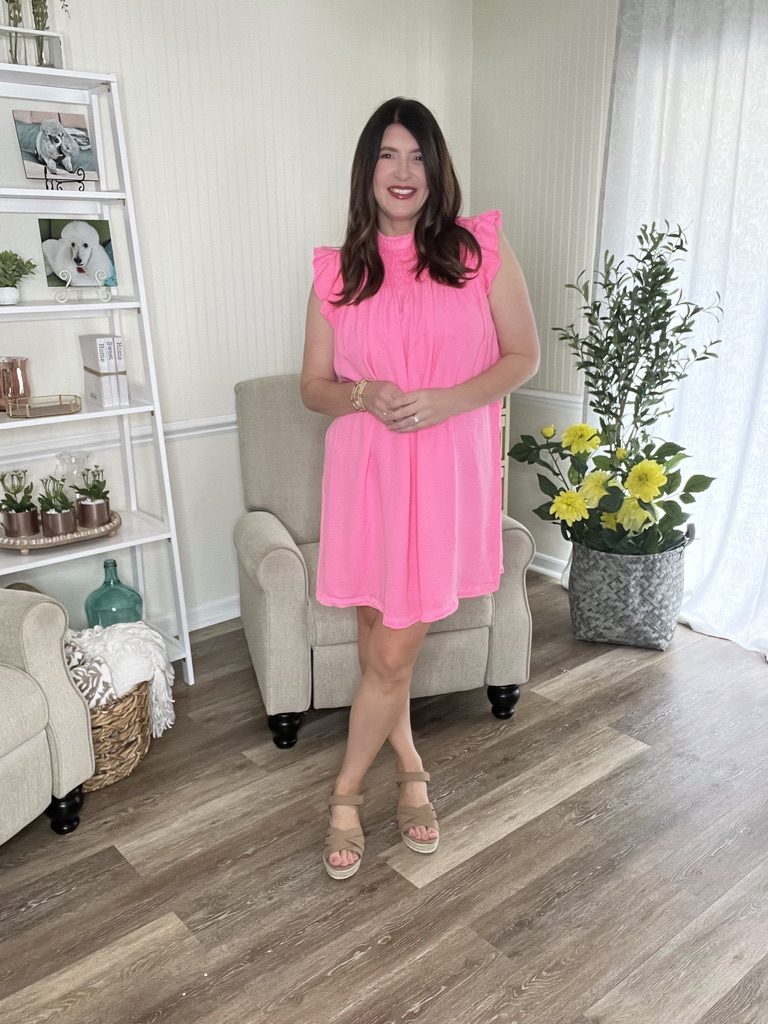 Hello pink! Crown & Ivy is known for bright, vibrant colors and this pink smocked yoke dress is a great example. This is such a happy and comfortable dress that can be worn casually or for more dressy occasions depending on the shoes and accessories that you choose.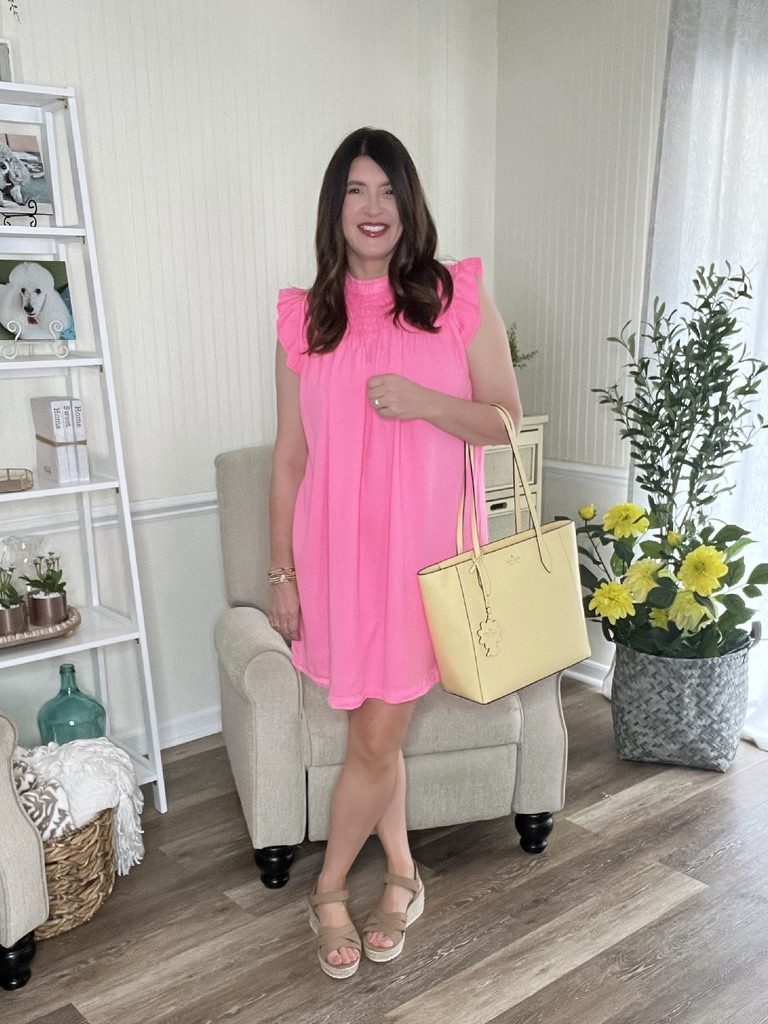 Here I went more casual with a wedge sandal and my yellow Kate Spade bag.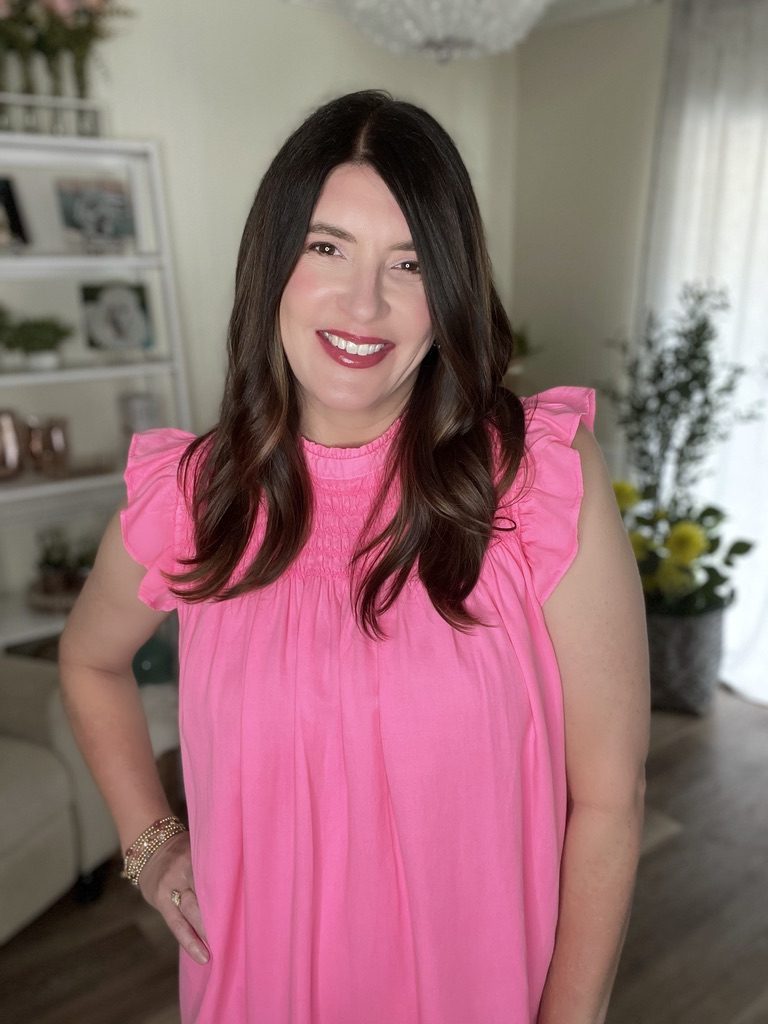 This dress comes in several colors and prints which I will also link for you.

Tiered Shirt Dress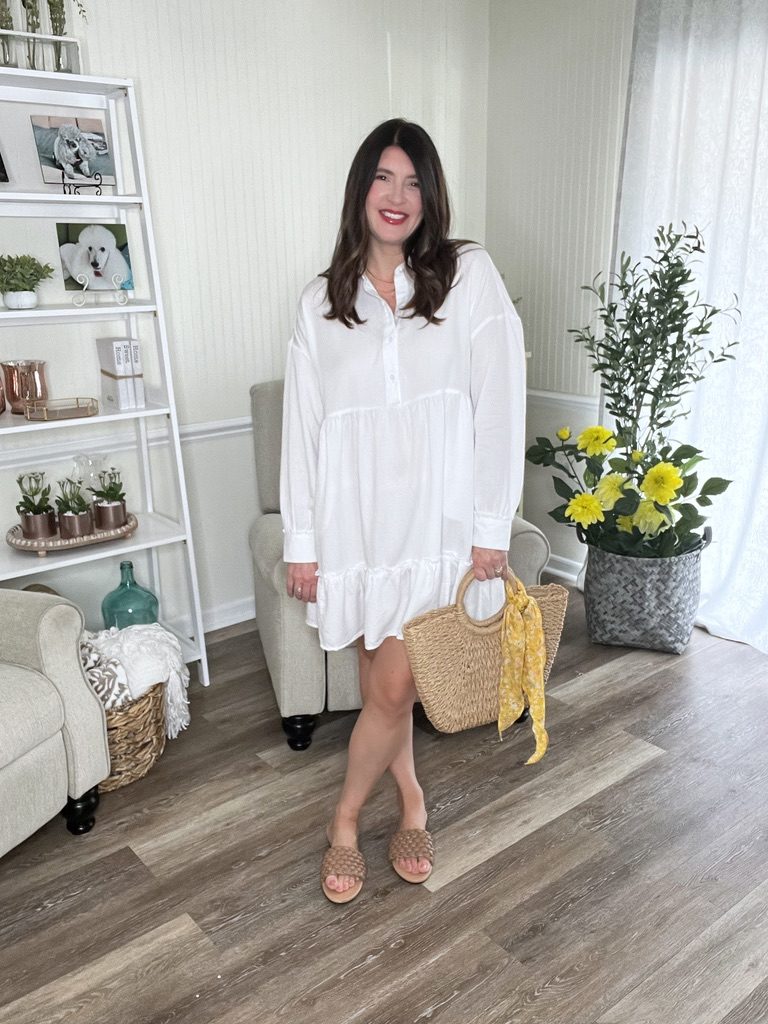 I've always loved a good shirt dress for their casual vibe. As someone who prefers to wear dresses in the summer instead of shorts, I'm drawn to casual dresses. This is a tiered shirt dress with long sleeves that can be rolled up when the weather heats up. The buttons only go half way down the dress, so it must be pulled over your head.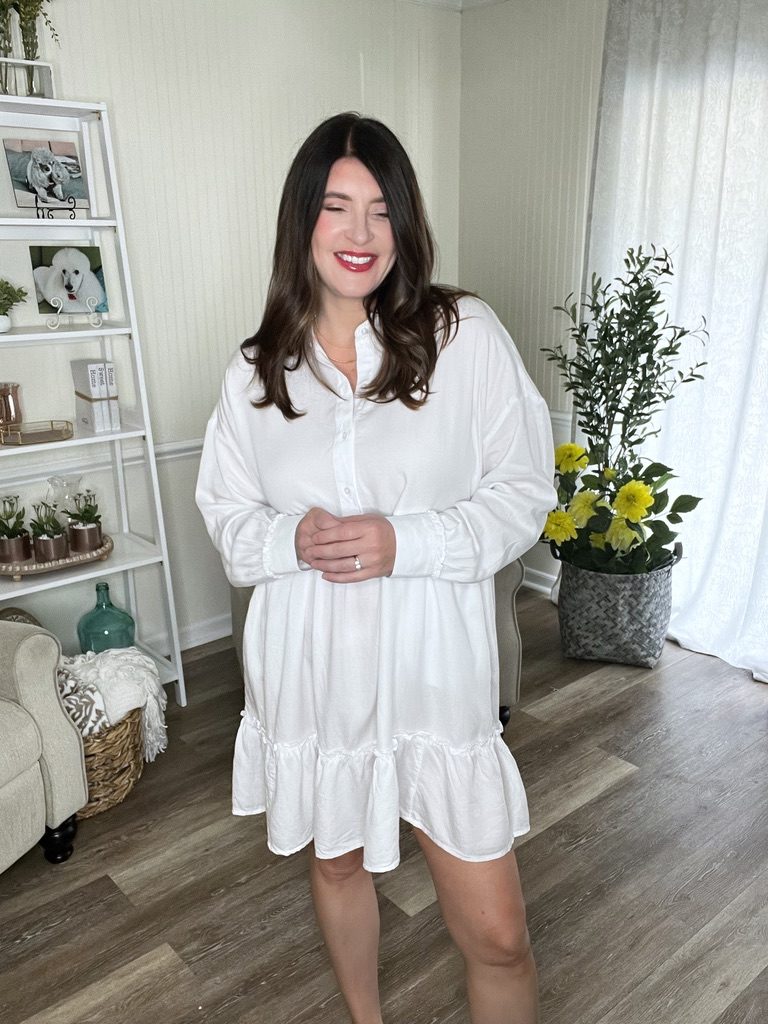 A was skeptical of the white, but it is not see through. I'm just wearing a nude colored bra and panties underneath. I think the white is so clean and crisp looking, but there are other colors to choose from if you want to steer away from white.

Accessories:
Puff Sleeve Midi Dress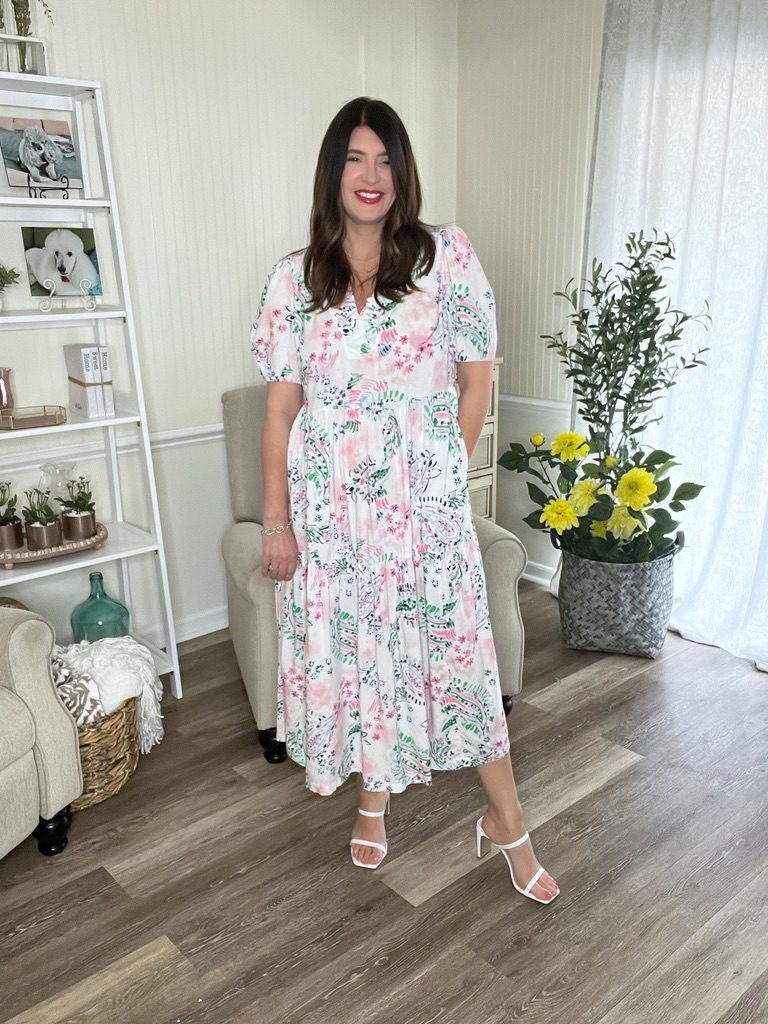 This Puff Sleeve Midi Dress really made me think of vacations and special occasions! I'm thinking this will be a good choice for my niece's graduation in May. The colors are so pretty and bright and the midi length makes is very modest and appropriate for any occasion.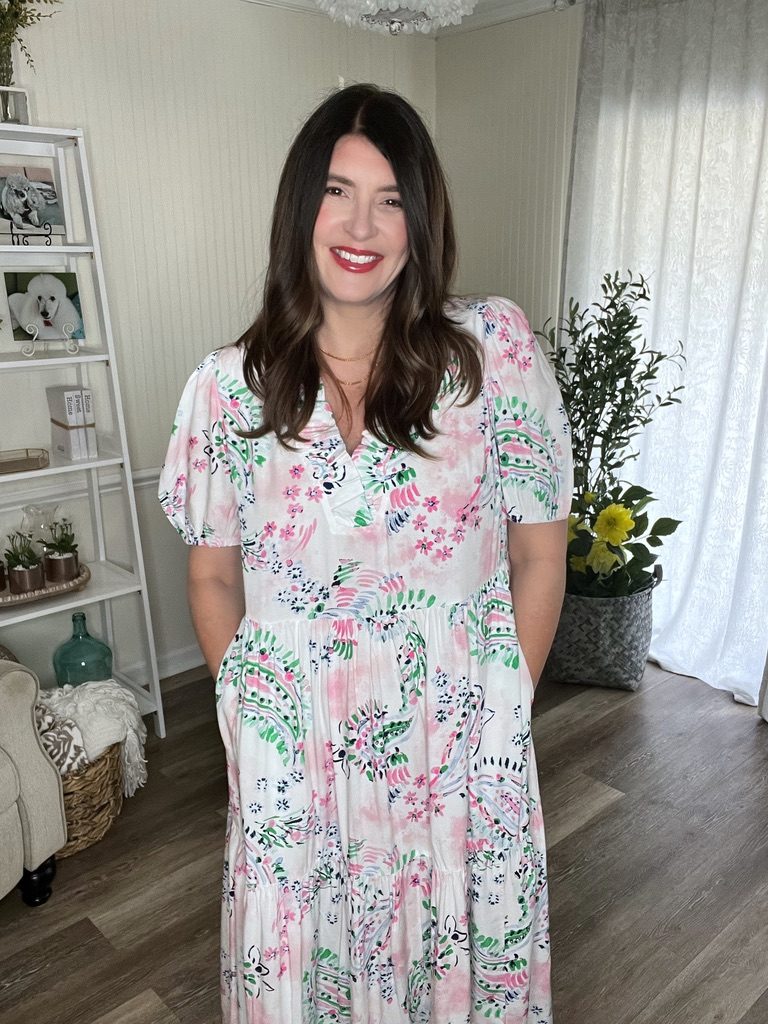 For my body type, I prefer this dress belted. It gives me a little more shape, but I will probably wear it both ways. I could also see this dress styled very casual with white sneakers and a sun hat.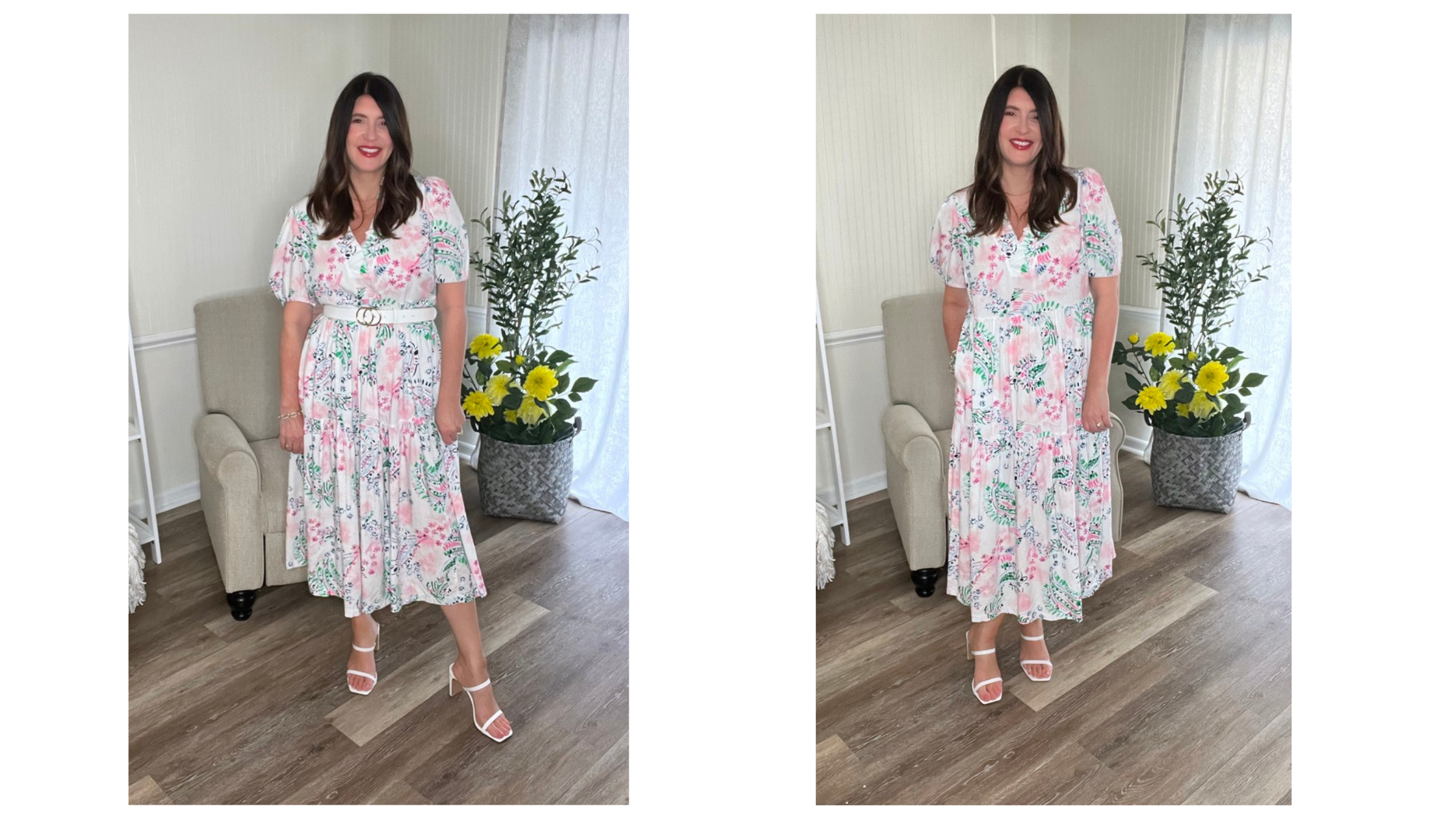 Puff Sleeve Sweatshirt
Short sleeved sweatshirts are the perfect blend of spring and summer, but they are not the easiest style to find. Whenever I see one, I always take a closer look because I enjoy wearing them so much. This puff sleeve sweatshirt has a feminine style but I like that the sleeves are not overly puffy.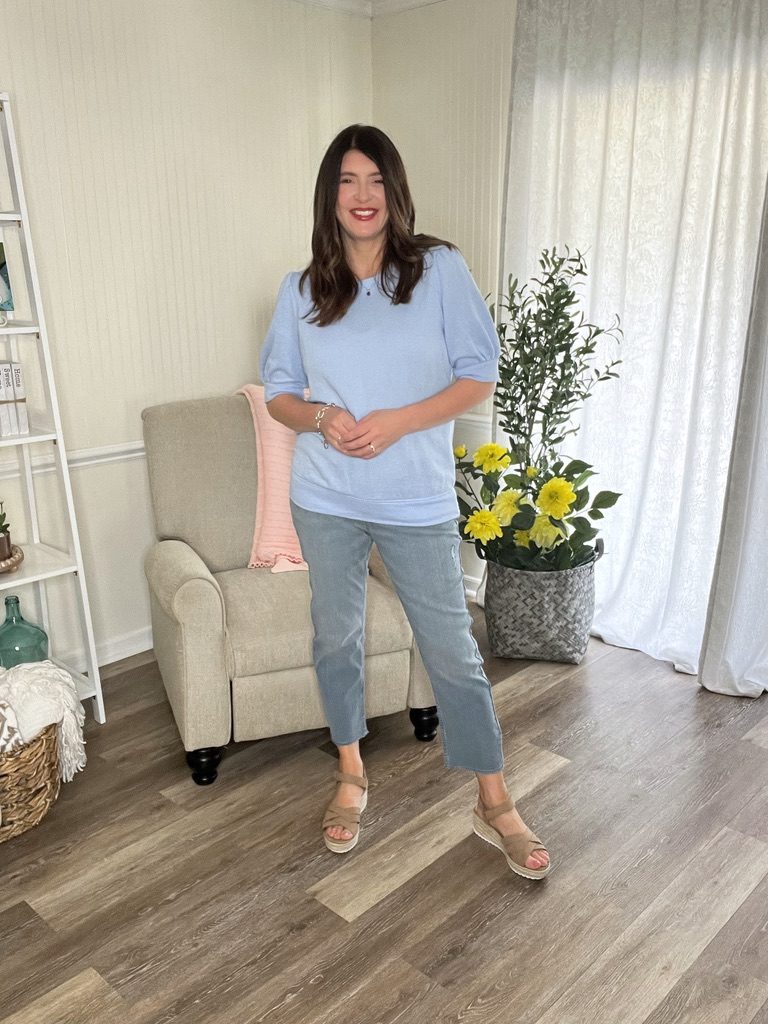 This is the only piece I sized up in…I'm wearing a large in the sweatshirt. There is a band at the bottom of this sweatshirt that hits at the widest part of the hips. This may be a problem if you have large hips because it will not lay right. I'm slightly curvy and the medium was a bit tight in the hips, so I sized up to the large.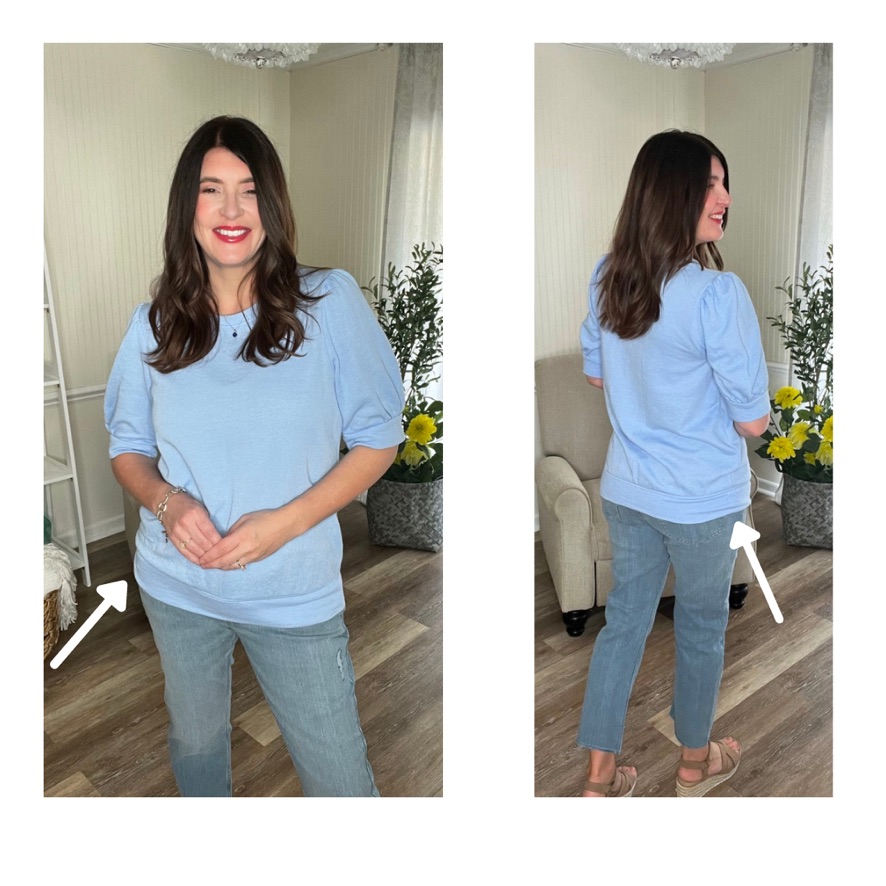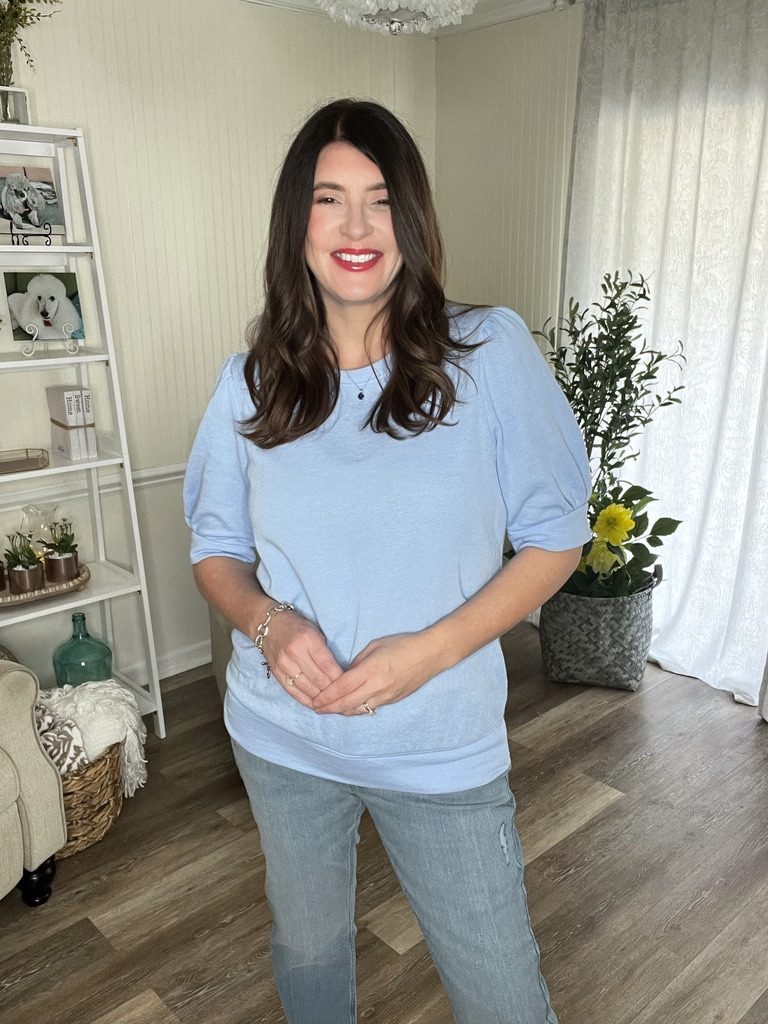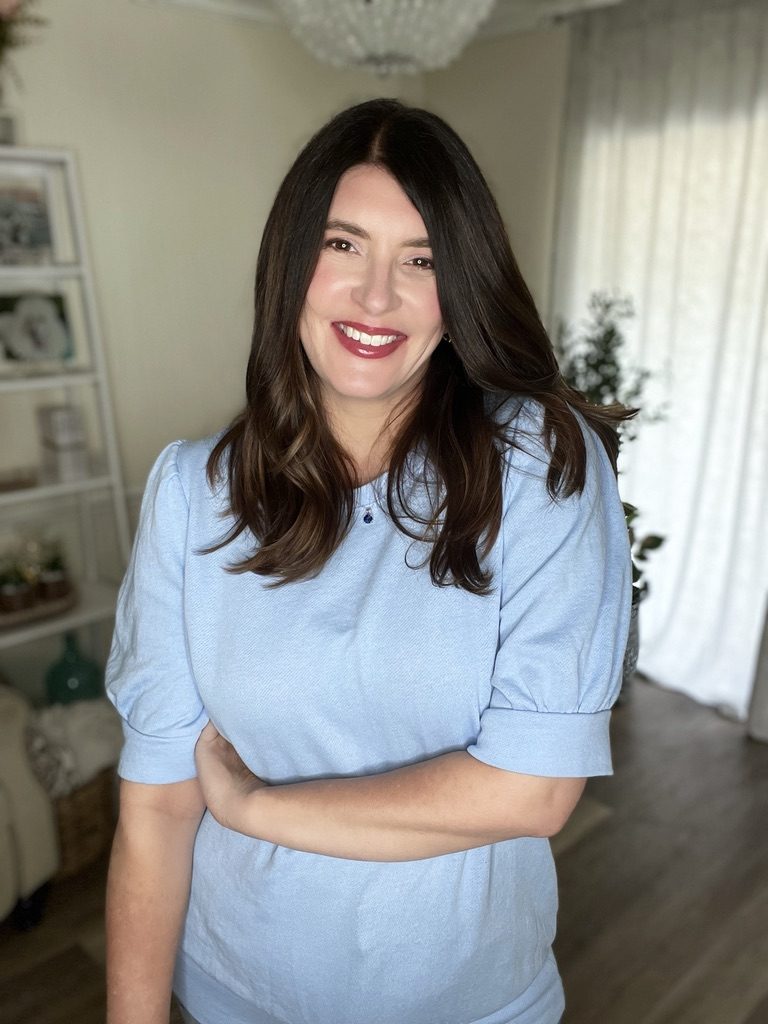 The lighting in these photos was challenging and does not do the periwinkle blue justice. It's more vibrant in real life. I will also link the other colors and prints for you.

Some Other Crown & Ivy You Might Like