Today I want to highlight The Drop Collection from Amazon. Like many of you, I love ordering from Amazon but I was not exactly sure what The Drop was all about. So I did a little research and here is what I found out.
Amazon teams up with style icons in the influencer world to design limited edition collections. Once a collection drops, you have 30 hours or less to shop because fabrics are limited. There are also Drop Staples that are available for longer periods of time, which is what I'm sharing today. So don't worry…if you see something you like from today's post it will be linked for you to shop.
Puff Sleeve Midi Shirt Dress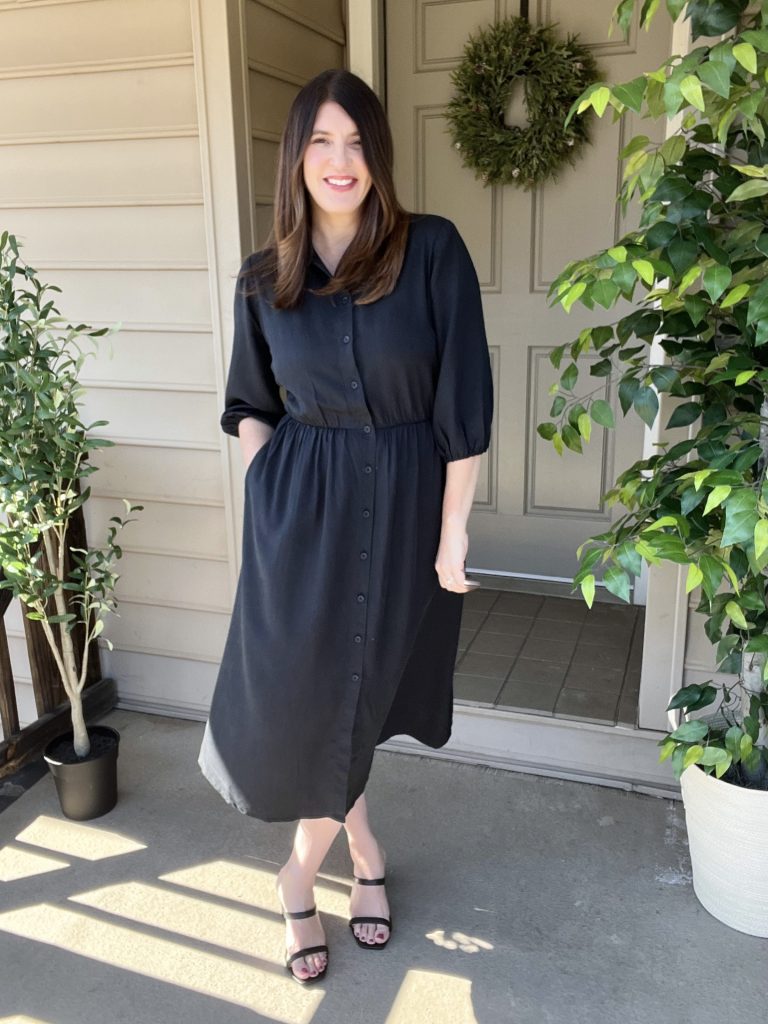 First is this 100% cotton black midi shirt dress. This is a classic piece that could be worn from spring through the fall season. It features a 3/4 length sleeve and a defined waistline. I did not realize when I ordered it that it had a cut out in the back, but after trying it on I did not mind it.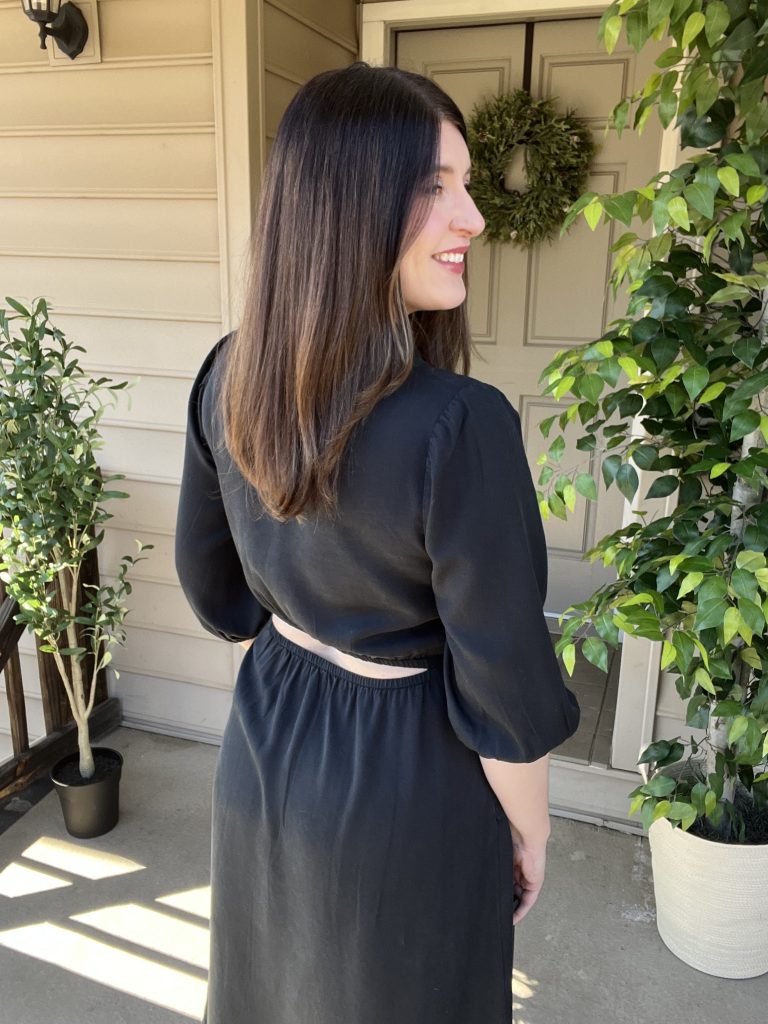 The cutout is in a flattering space and is discreet. You can still wear a normal bra and it would help keep you cool in the summer months. Obviously, this won't be for everyone, but I typically don't like cut outs and this one doesn't bother me. It fit true to size and I'm wearing a medium.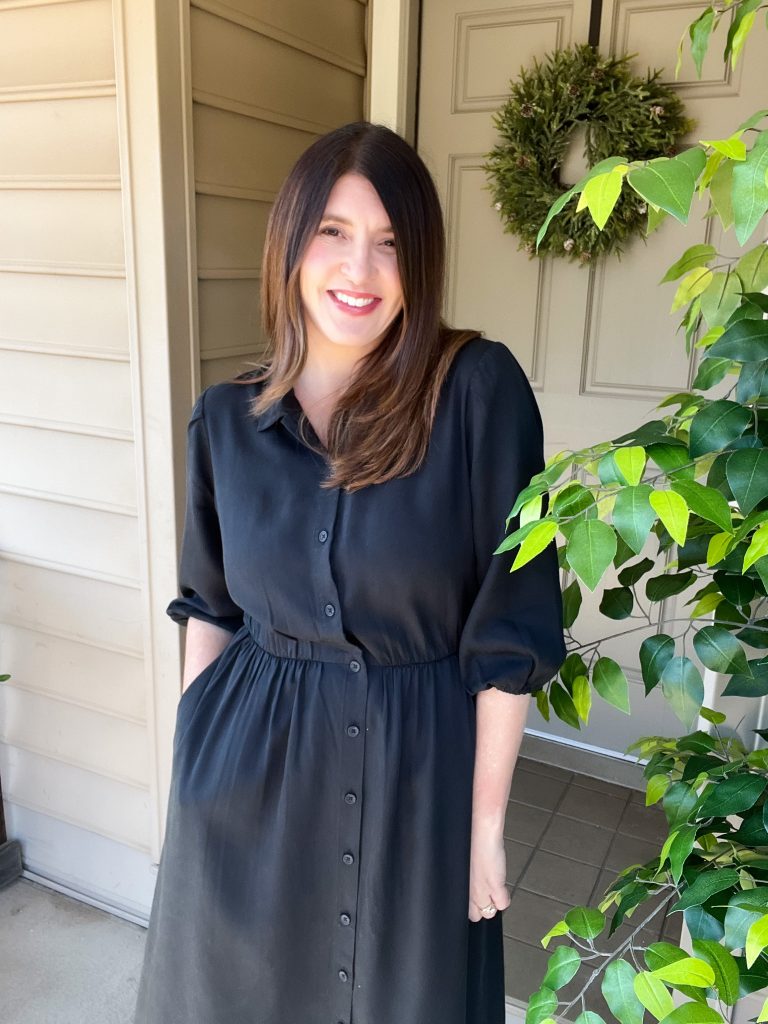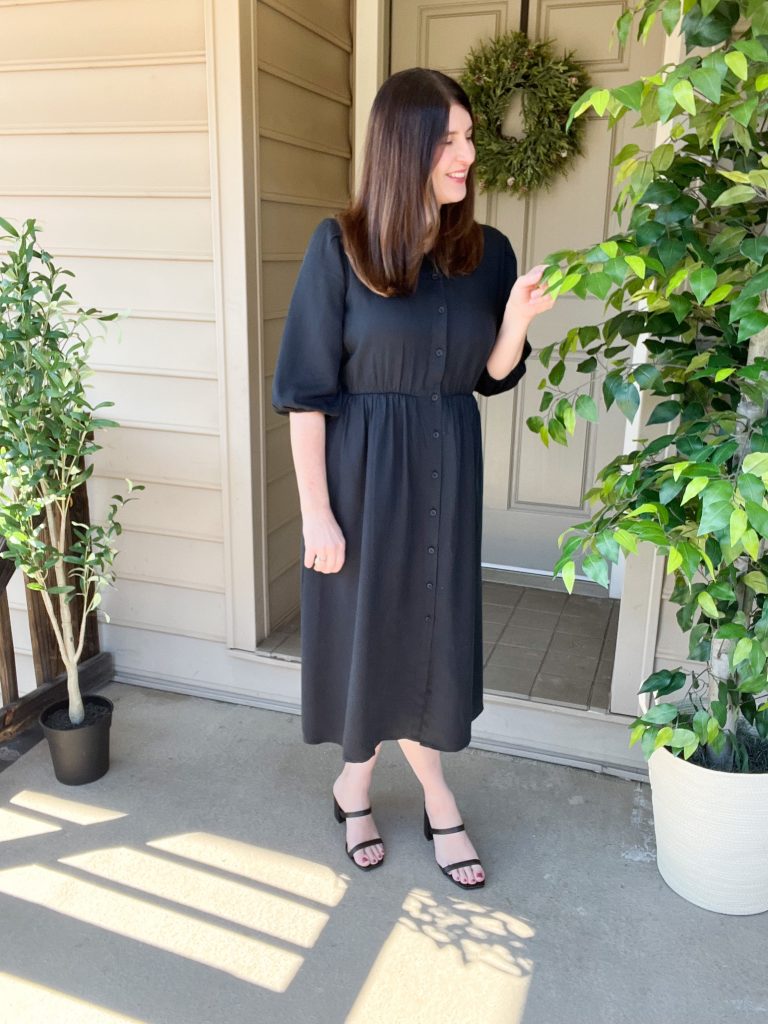 Button Down Satin Shirt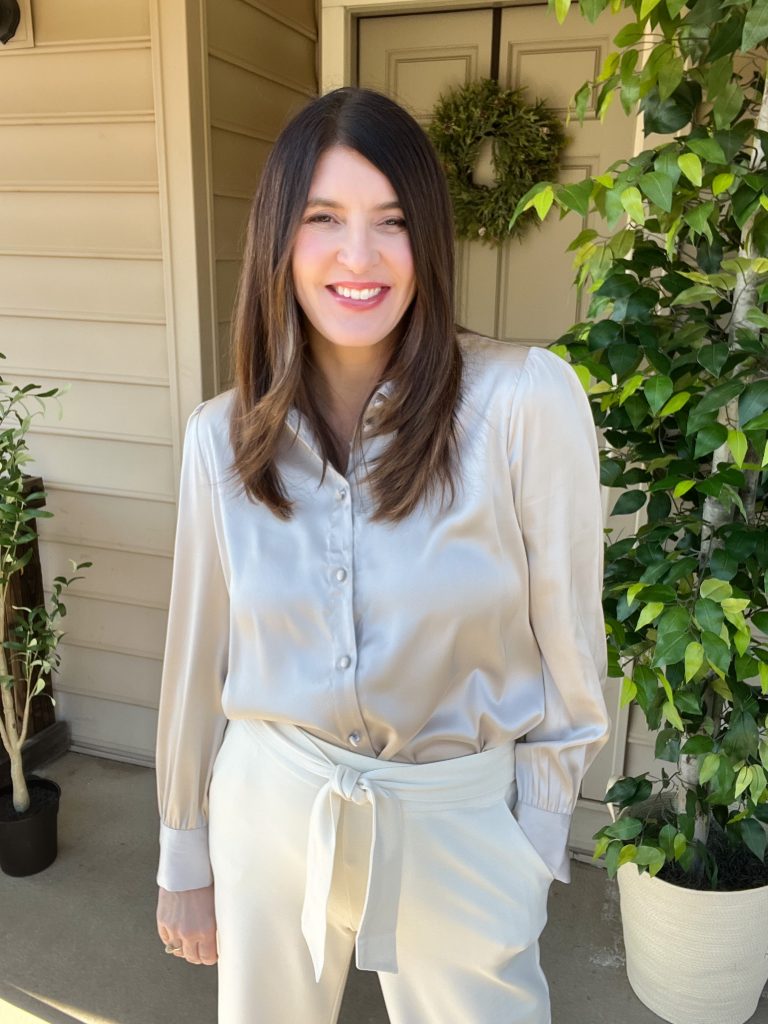 My favorite piece from today's collection is this satin blouse. The color is an icy champaign color that takes on a grey or even slightly lavender tone. I paired it with some creamy white wide leg pants from Cato. I styled these in a holiday collection collaboration with Cato back in December.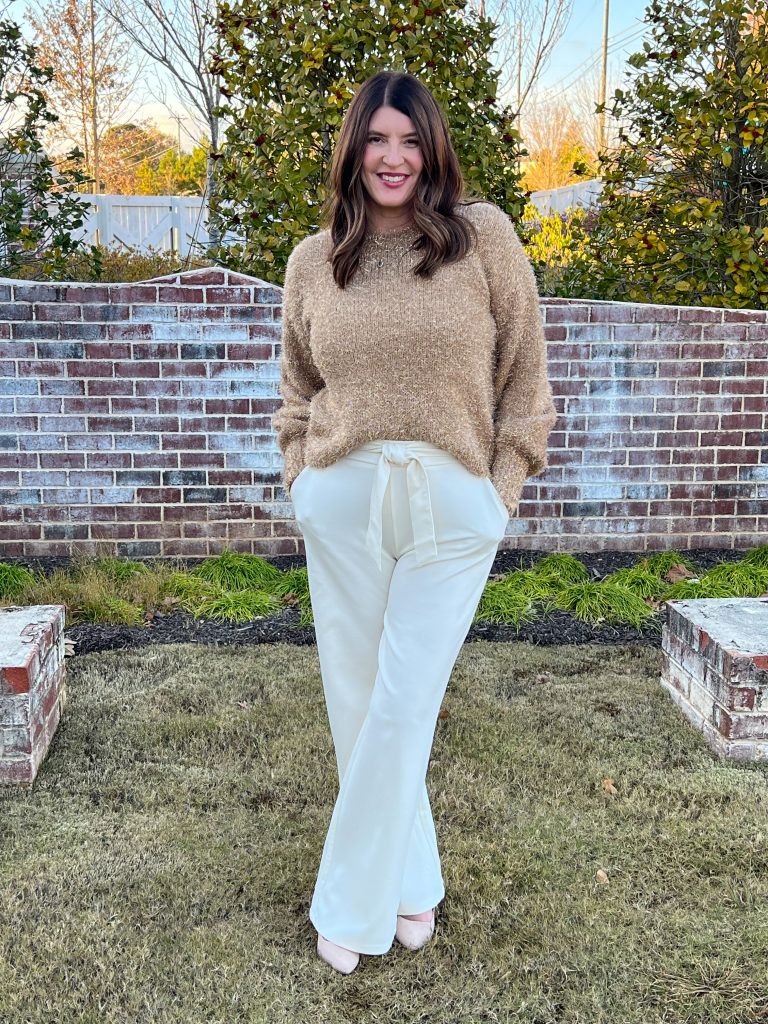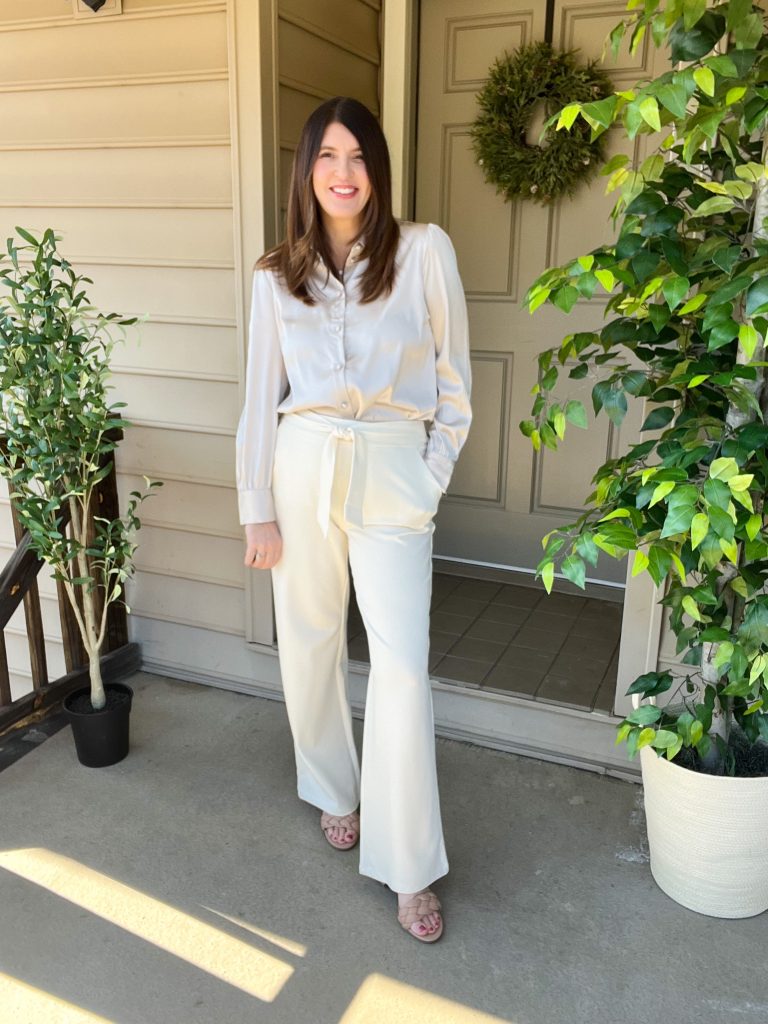 I'm wearing a size large in the top, so I would recommend going with your normal size. This is a beautiful blouse that looks more more expensive than it is.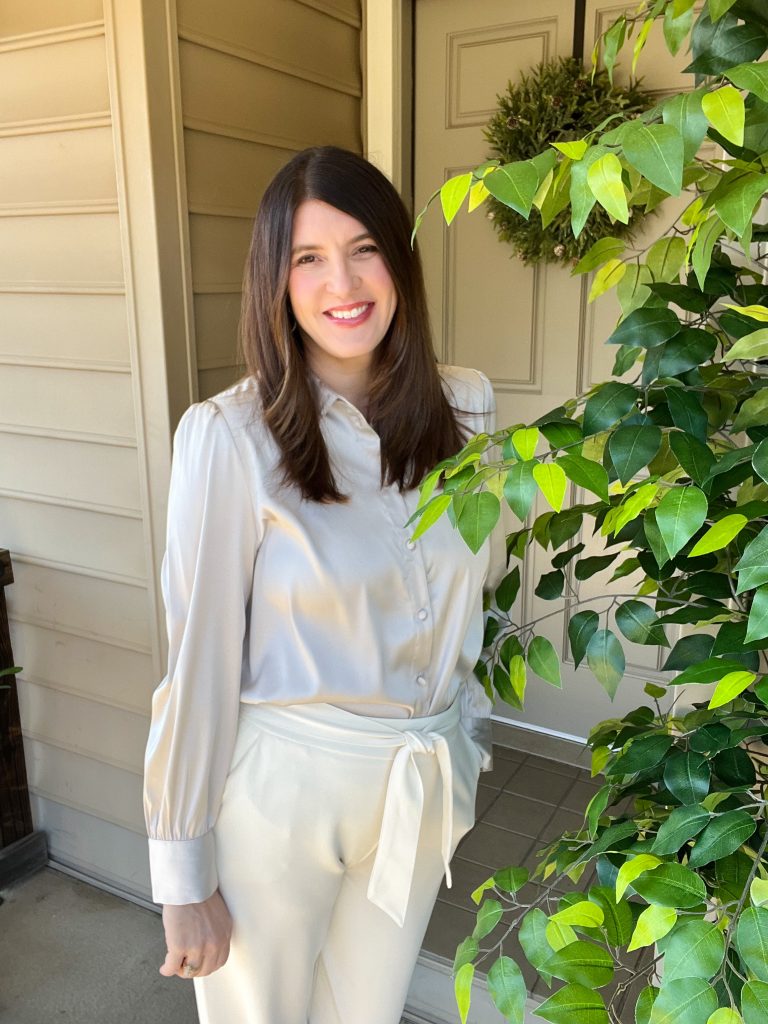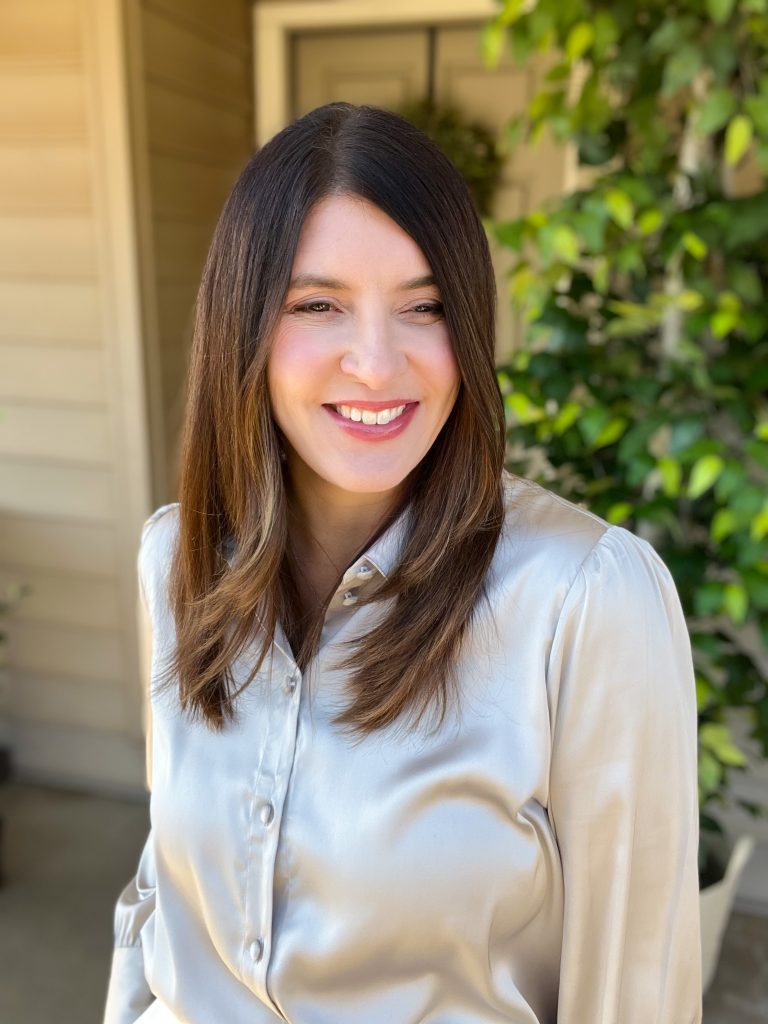 Tiered Midi Dress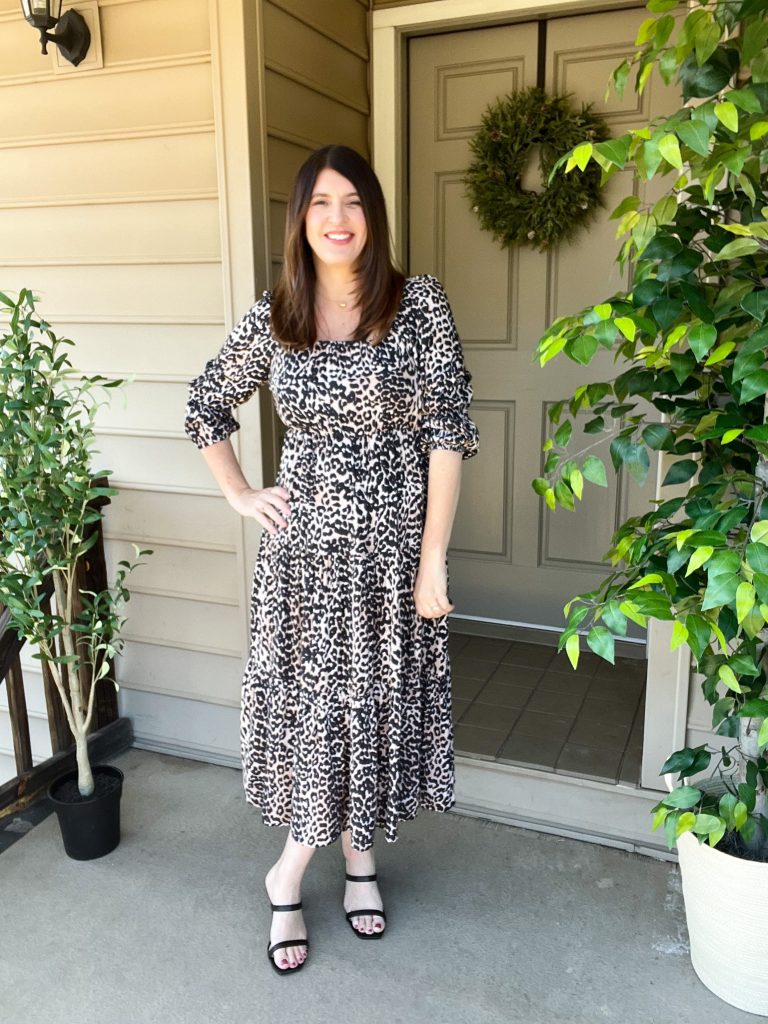 The last piece I have from The Drop Collection is this square neck midi dress. This is another good option for transitioning from winter to spring. This is a light weight flowy dress, but it does have a nice elastic waist for shape.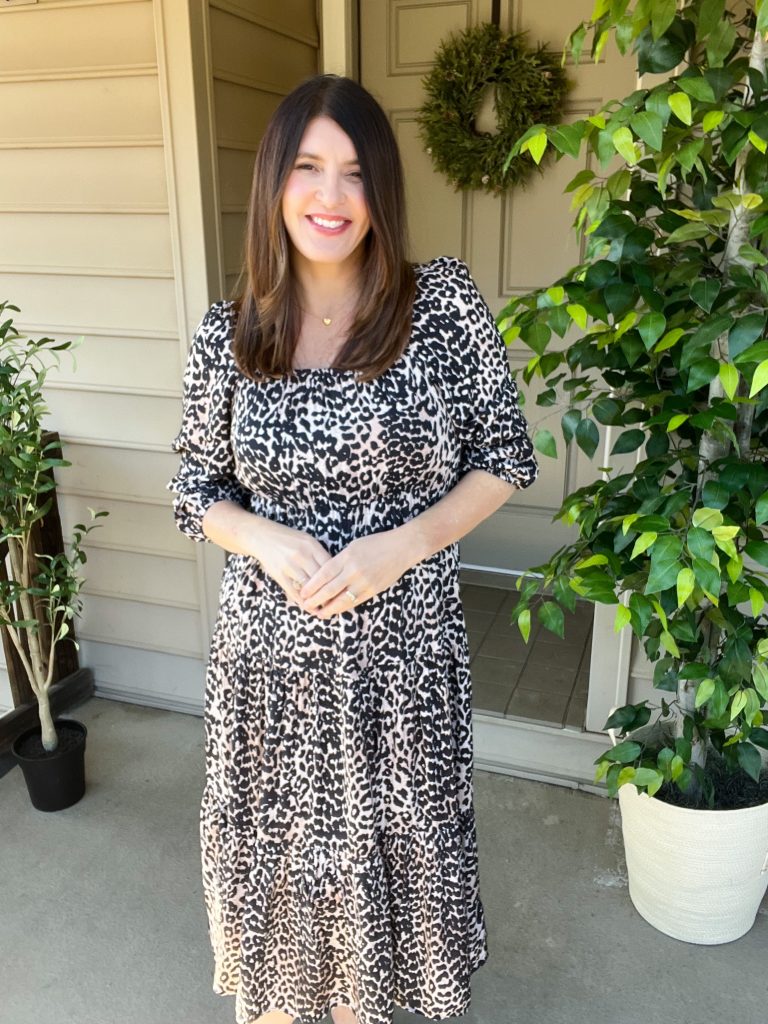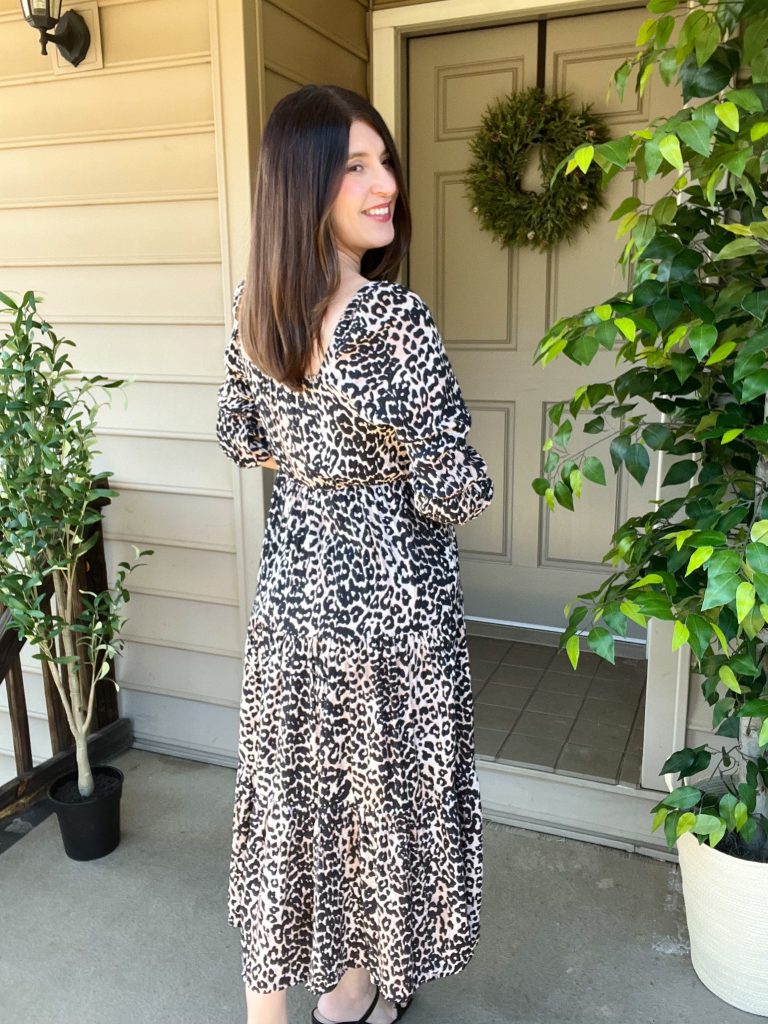 I styled it here with some sandals for a more dressed up look, but you could wear flats or sneakers for a more casual style. Animal print is still as popular as ever and functions as a neutral in your wardrobe. I'm wearing a medium.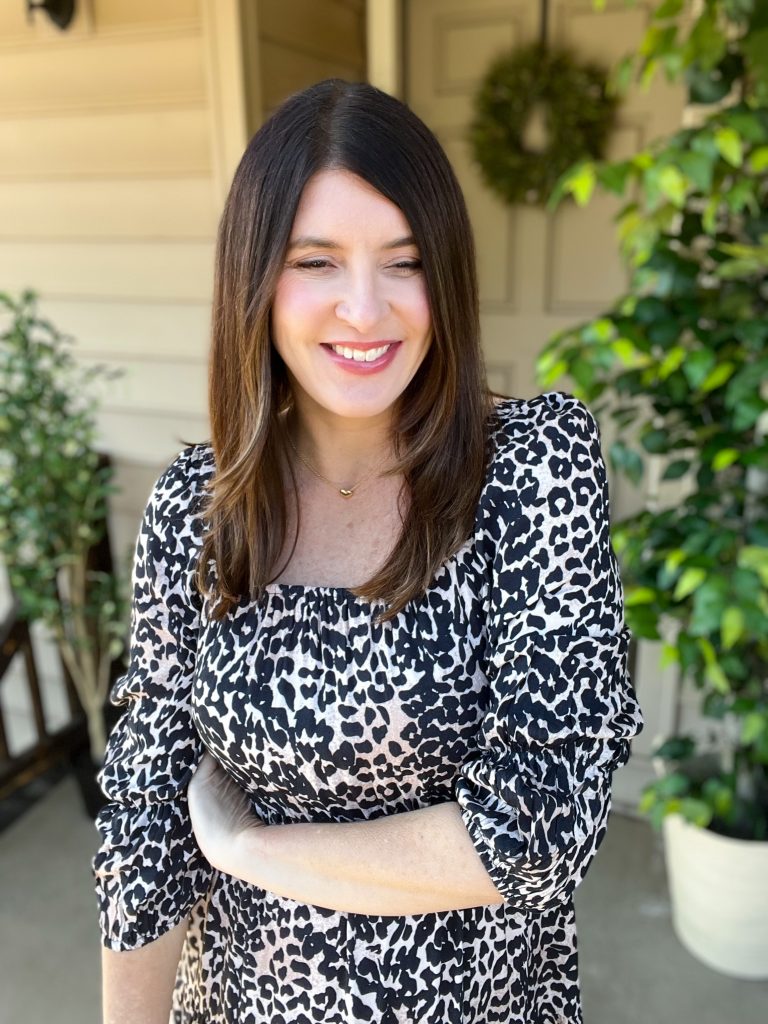 What do you think of the Amazon Drop Collection? I was happy with all of my purchases. Which items should I keep? Let me know in the comments below.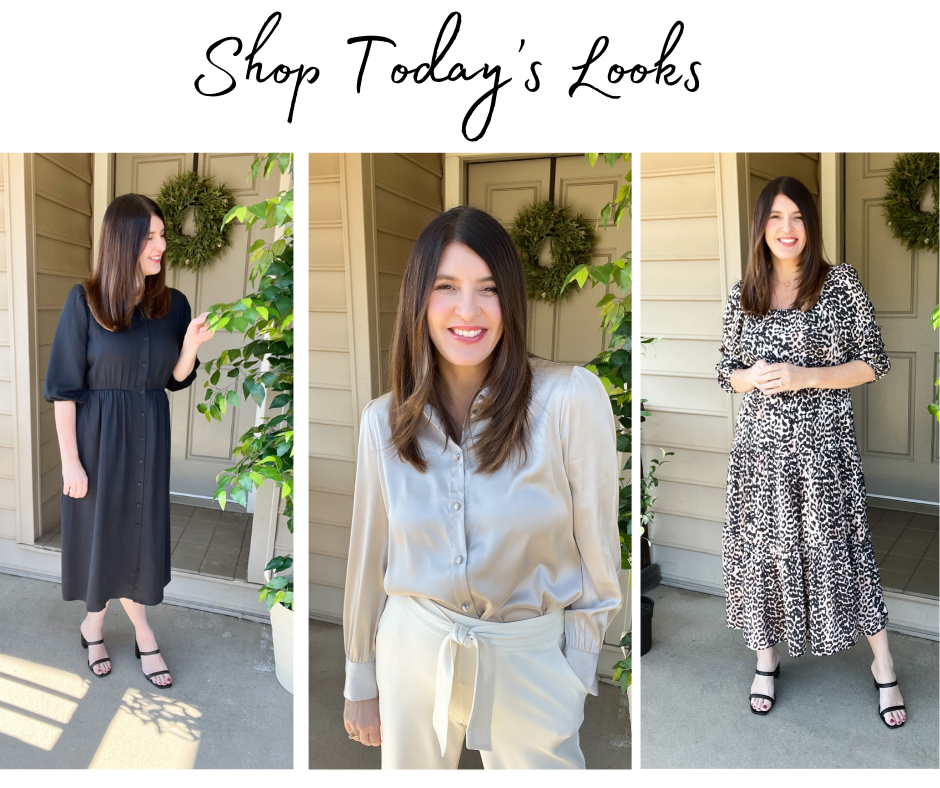 Black Midi Dress / Satin Blouse / Leopard Print Dress