I've always loved a good sweater dress, and today I'm sharing what I consider the perfect winter to spring sweater dress! What makes it so perfect is the fact that it will keep you warm, but the lovely lavender color will transition beautifully into spring. Also you can wear it with boots or tights for now and then transition into a different shoe option for the warmer months.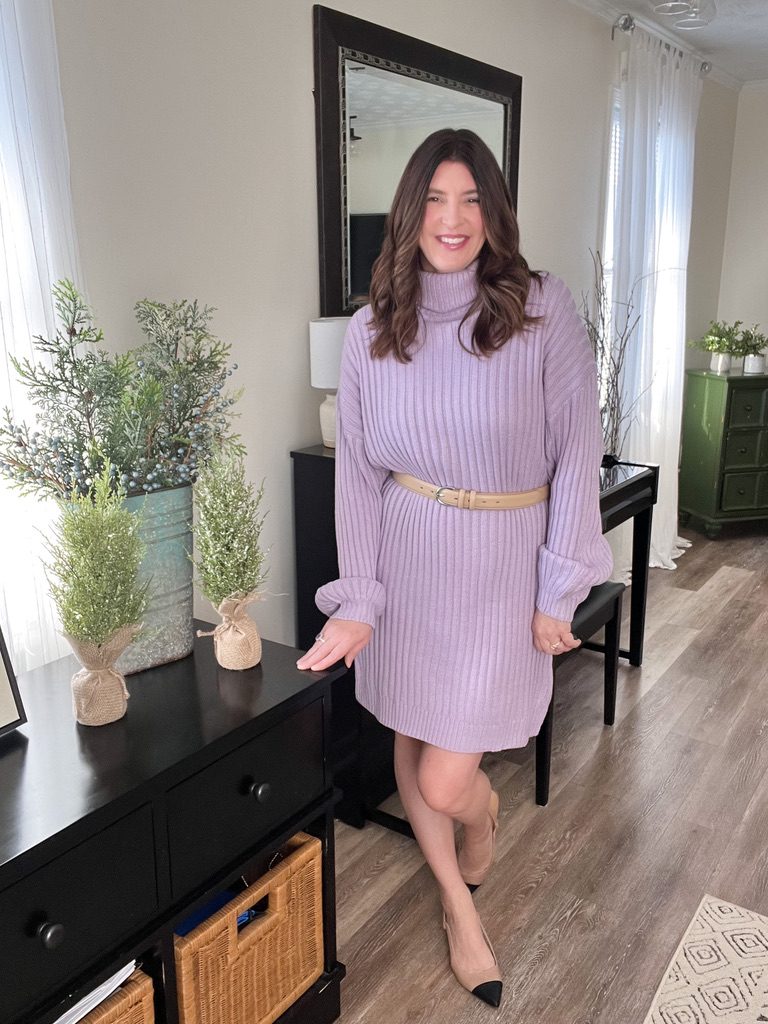 This dress is a very affordable piece from Amazon. Here I have styled it for a warmer type day with bare legs and a capped toe shoe. It has an oversized fit, and for my body type I thought it looked best belted.
I've had some hits and misses with Amazon sweater dresses in the past…some have been so short that there was no way I could wear them as a dress! This one, however, has a nice length and the quality is good.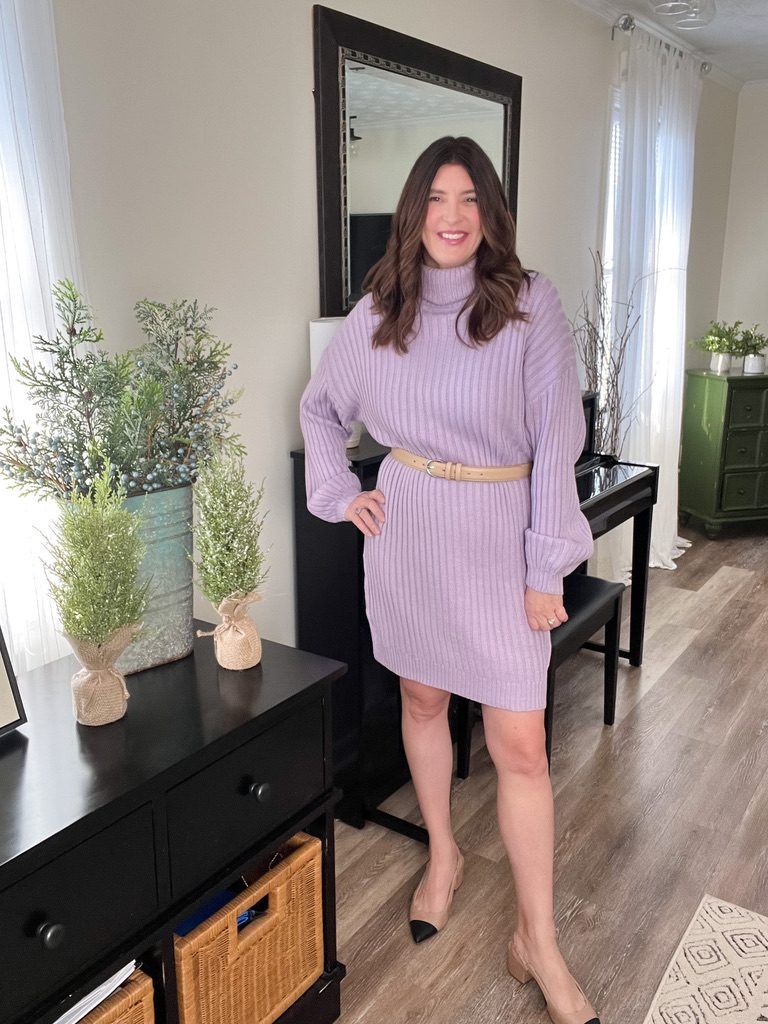 I'm wearing a size large. A medium would probably have worked, but I wanted to make sure it was long enough. If you are more petite, I don't think you would need to size up. It also comes in several other colors.
I've been seeing several women wearing these elegant headbands and I've had my eye on this one for a while. It is also from Amazon. I wasn't sure if I could pull it off or not, so I ordered it to try. Sometimes these types of accessories favor younger women, but I always say there are no rules when it comes to age and fashion.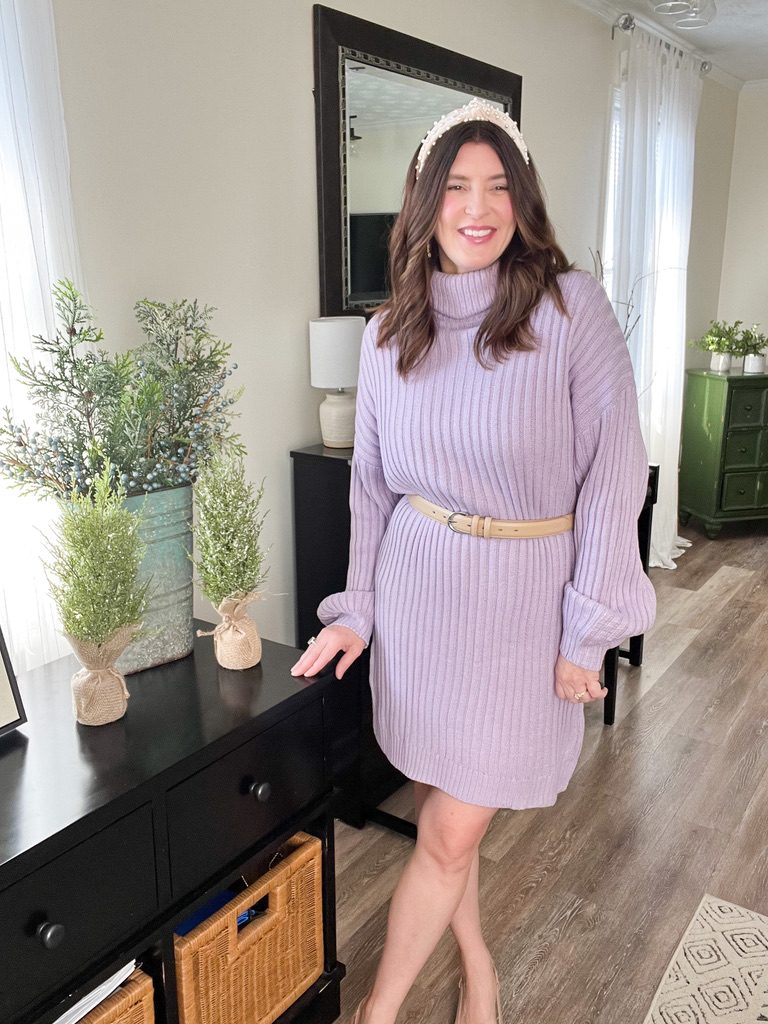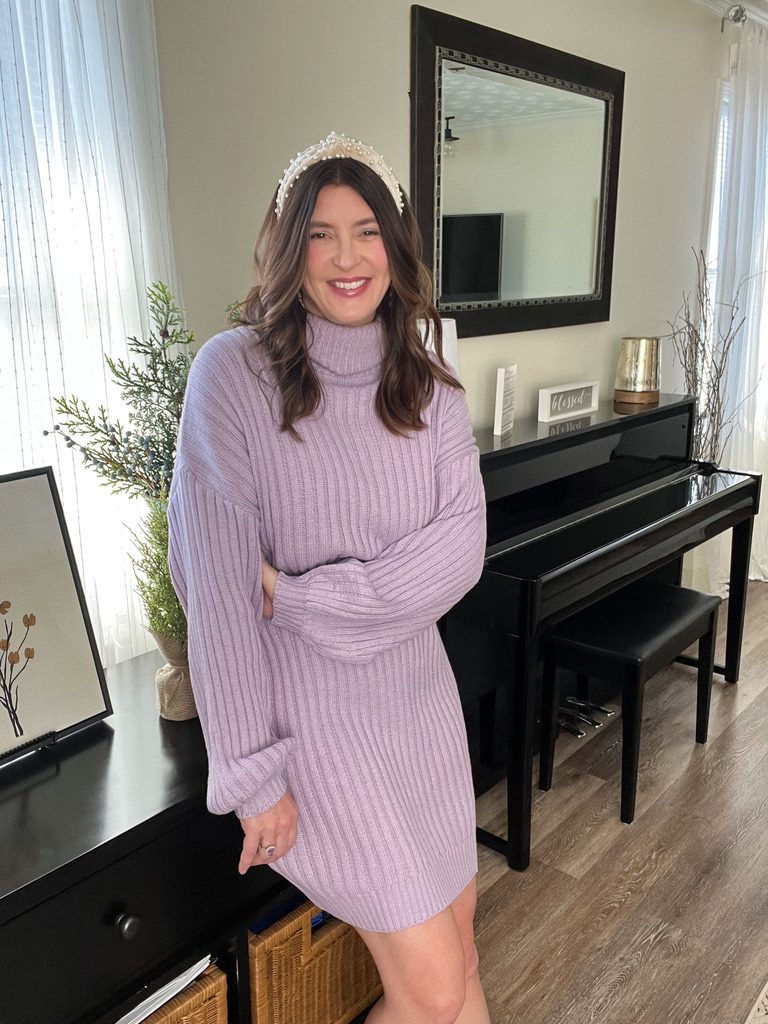 My expectations for the headband were not that high, but I think it works. I have to admit I felt a little bit like I was wearing a tiara, but it was fun trying something a little out of my comfort zone.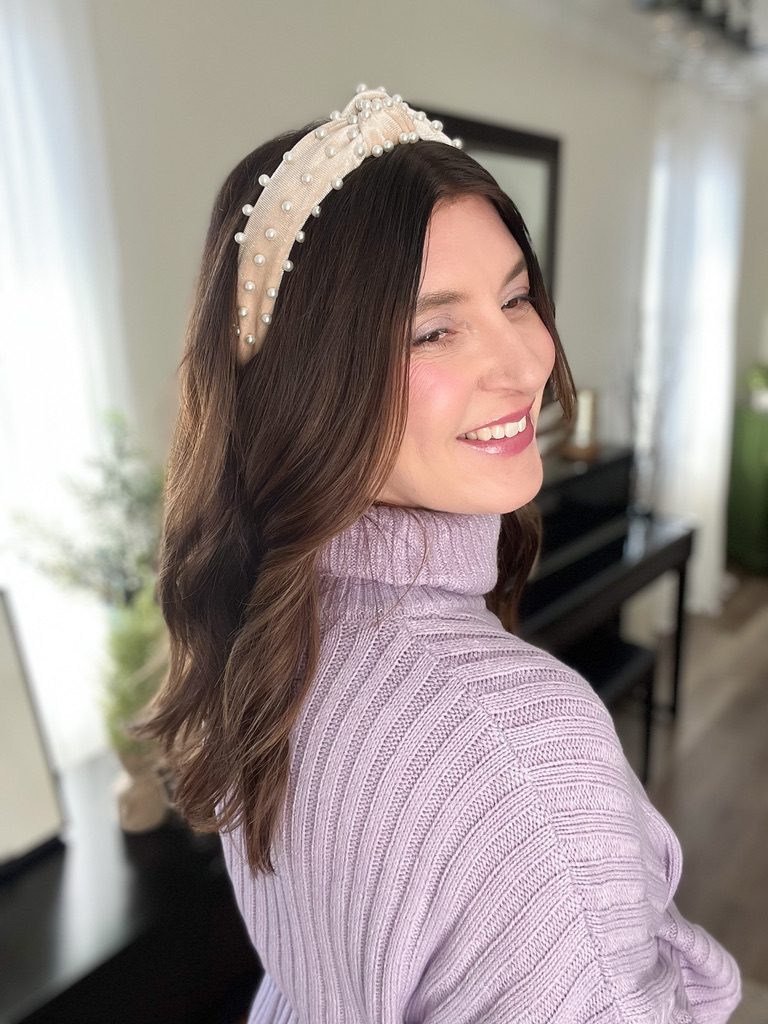 I also recently purchased this headband from Loft. I'm still waiting for it to come in, but it's on sale now!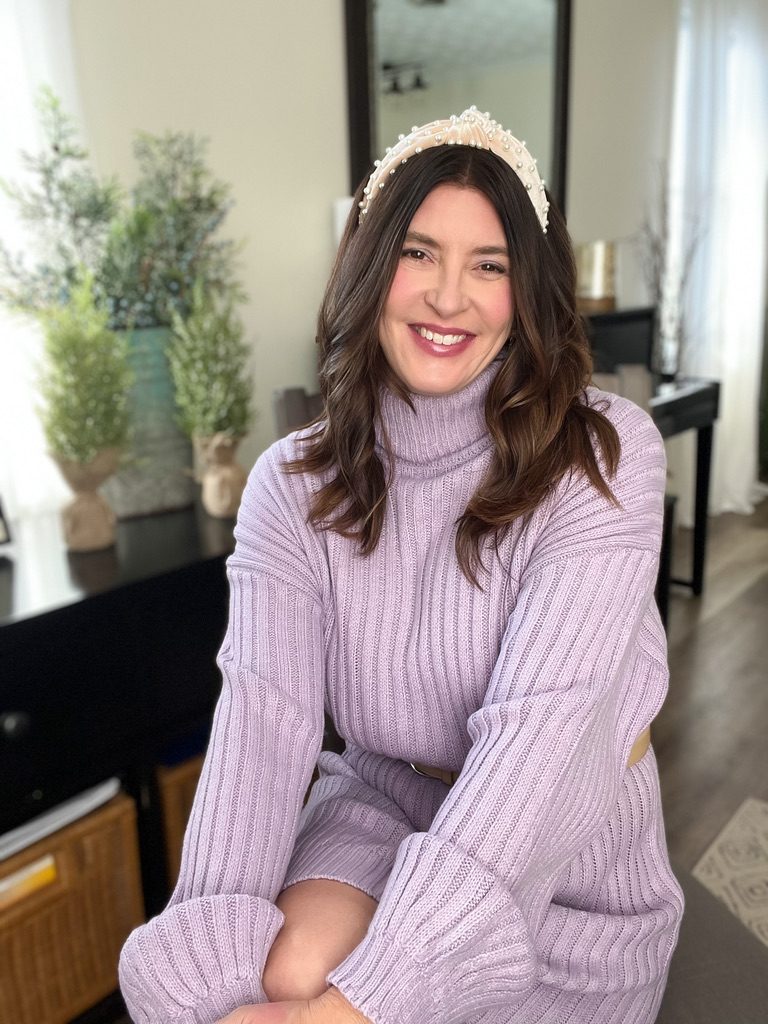 Red Sweater Dress For Valentine's Day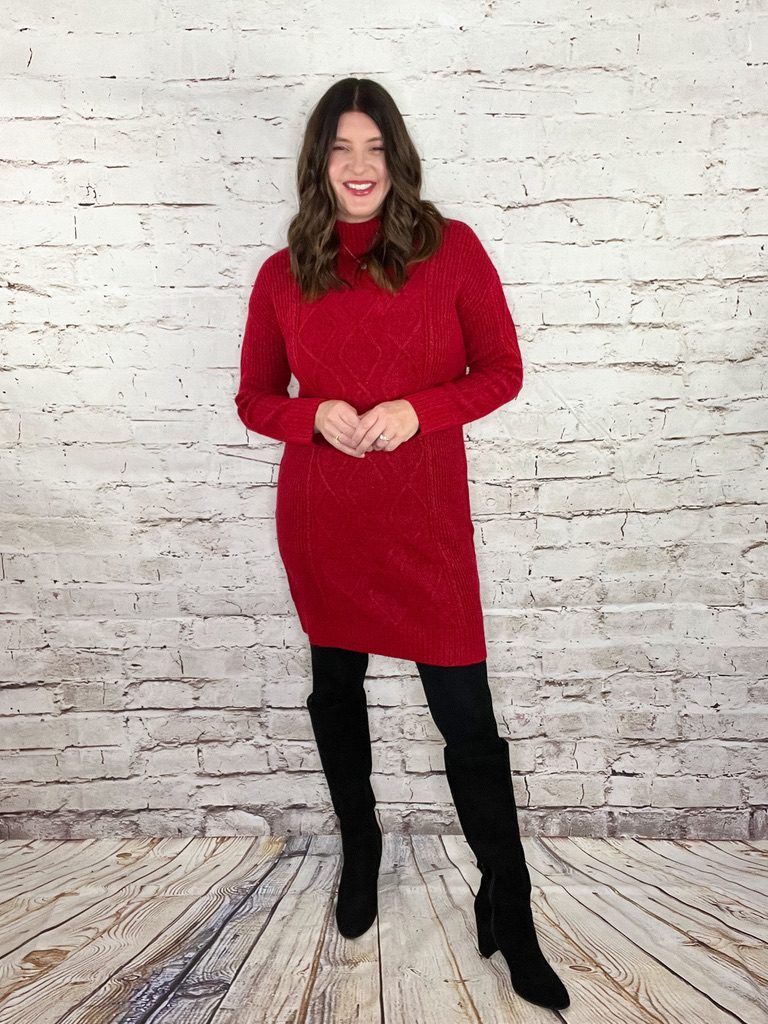 Since we are talking sweater dresses, I wanted to share this red sweater dress from Loft. This would be such a great Valentine's Day outfit idea and it is on sale for a steal right now! I'm wearing a medium. If you missed my Valentine's Day outfit ideas post, you can see it here.
Thanks for stopping by today. I've linked some of my other favorite sweater dresses and hair accessories for you to browse in the shopping widget below. Until next time…
Kristin