I shared a few weeks ago that I am on a journey to embrace my grey hair. This will be a slow and step by step process. For all the details on how I plan to gradually go grey, see this post. I thought now would be a good time to give an update on this process and how I'm dealing with some of the inconveniences and struggles that it presents with some game changing hair products.
Toning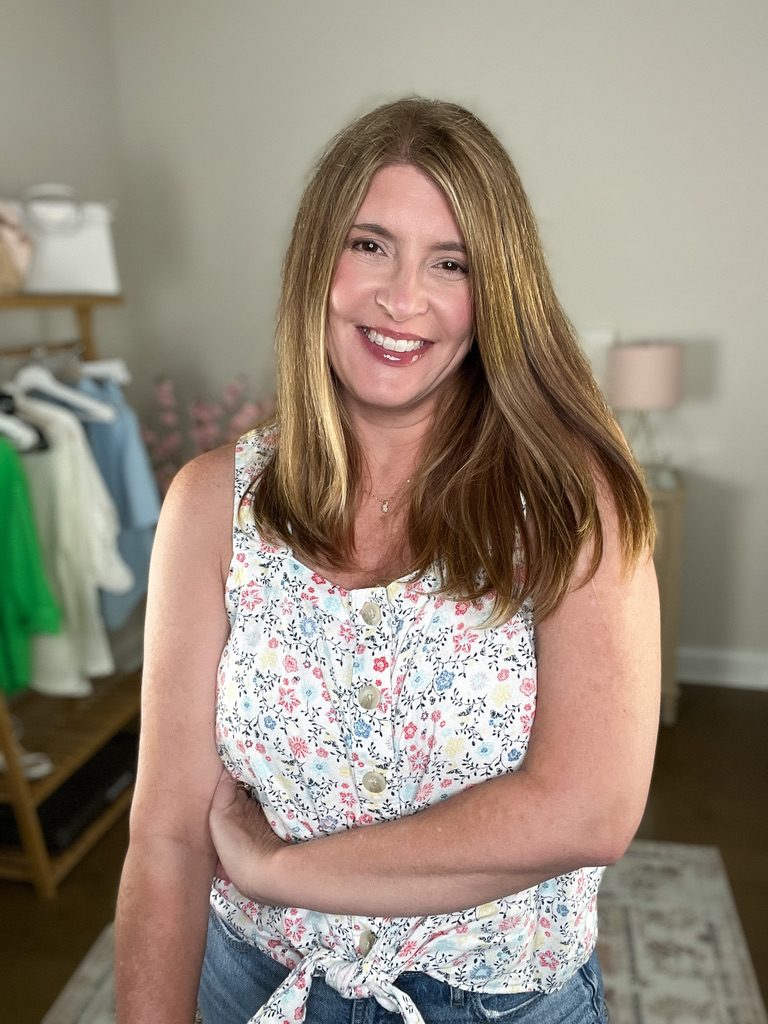 The most profound change in this process is going from brunette to blonde, and it is a step by step process. I have had two sessions of highlighting and I am still not to the cool ashy blonde that I desire. My hair is still quite warm and brassy, but I am trying to be patient.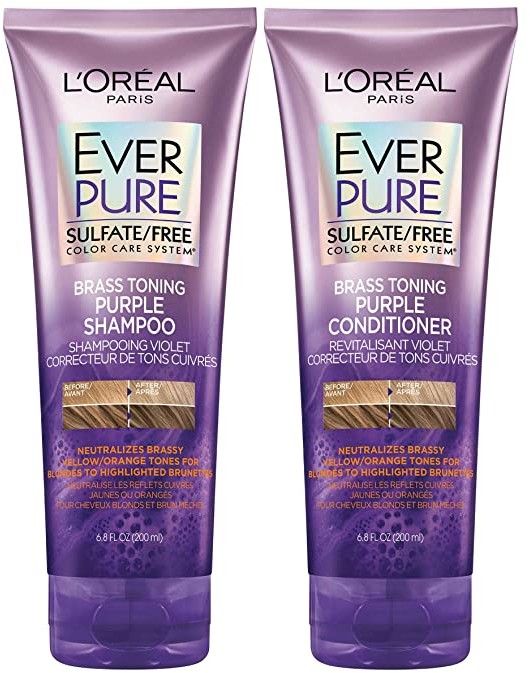 Using a purple toning shampoo has helped quite a bit. I have used different brands, but I'm really impressed with the L'oreal Paris Ever Pure Purple Shampoo and Conditioner. The price point is very affordable and I like that it is sulfate free.
Deep Conditioner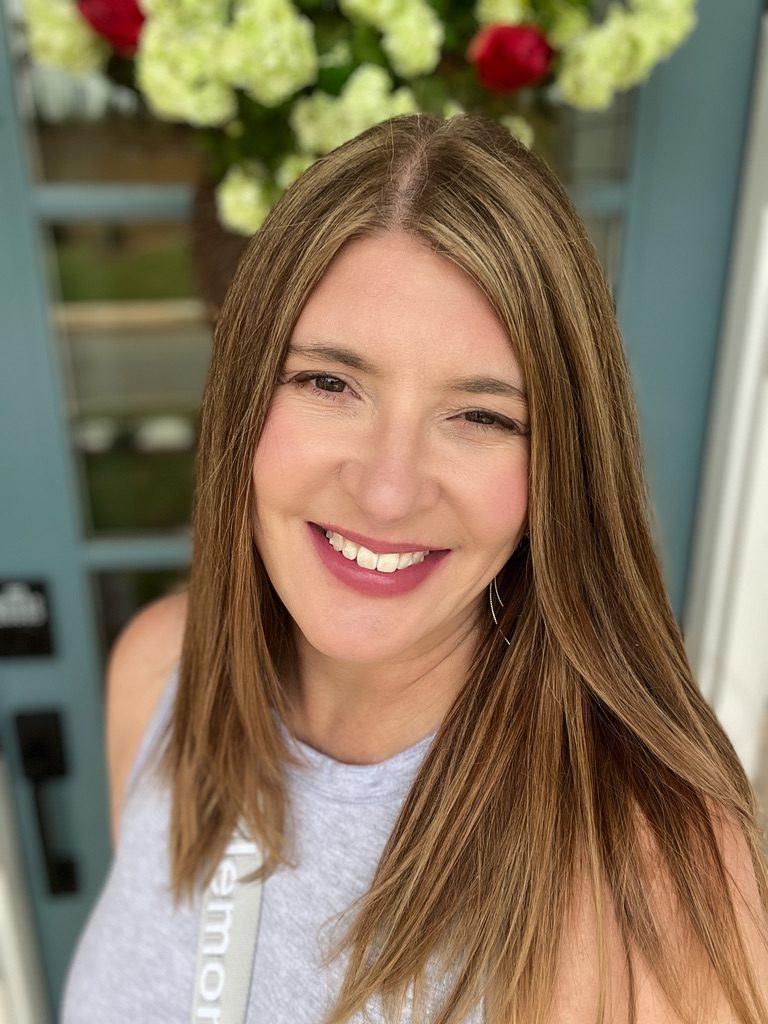 Lightening your hair must be done with care as it can be damaging. I have noticed my hair being more dry and frizz prone since my second highlighting process. In addition to the purple shampoo and conditioner, I also use a deep conditioner every time I wash my hair.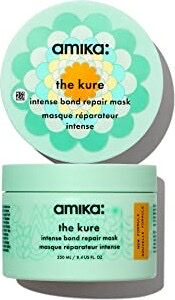 I am loving The Kure Intense Bond Repair Mask by Amika. I really concentrate it on the ends of the hair.
Dry Shampoo
I've been using dry shampoo for years, and I have tried many different brands. I hit gold with this recent purchase of the Moraccanoil Dry Shampoo for light tones. I was a little worried that this might be too oily, but it is not. In fact, I love the way it feels in my hair and it smells so good!

This is a game changing hair product because the less I have to wash my hair, the better. That means less heat styling which is always a good thing.
Keratin Smoothing Treatment
The biggest game changing hair product I have ever used is a Keratin treatment. I started getting these done at the salon over 10 years ago. If you have thick, frizz prone hair this will literally be like getting new hair!
These treatments can be very expensive and time consuming. About two years ago, I started doing them myself at home. I recently discovered this formaldehyde free formula that is very easy to apply. It is by Keratin Salon Direct and is available on Amazon.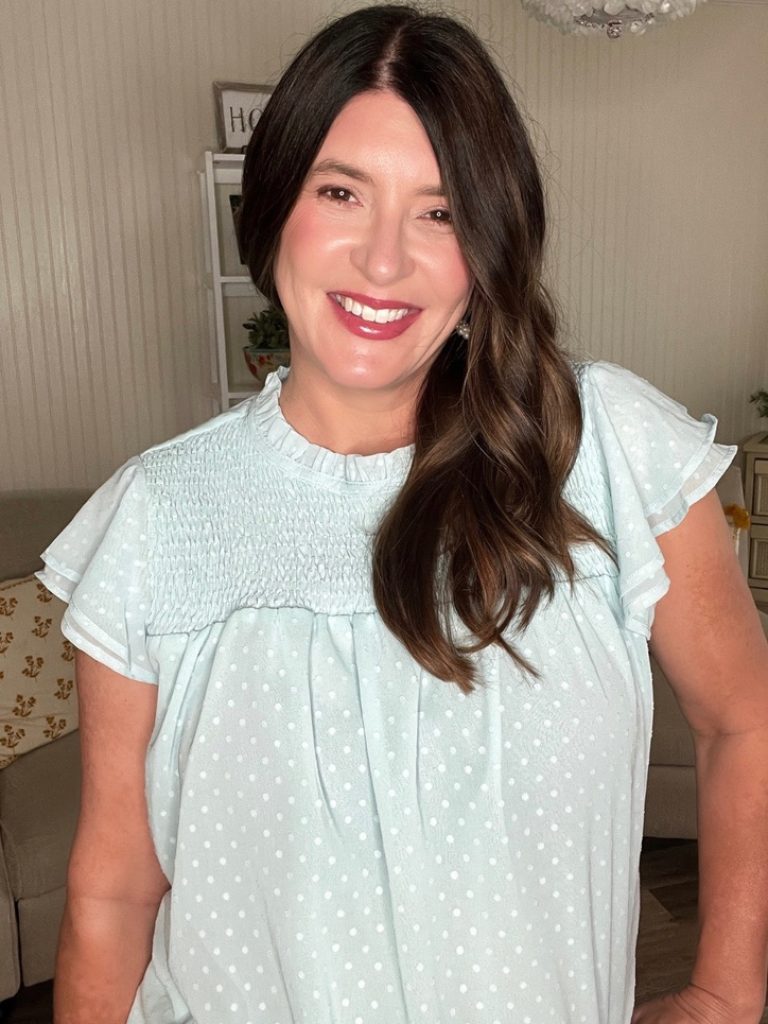 Last week was the first time I started questioning this whole going blonde process. I was missing my smooth silky brunette hair and all I could see was frizzy yellow hair. I decided a fresh keratin treatment was probably what my hair needed.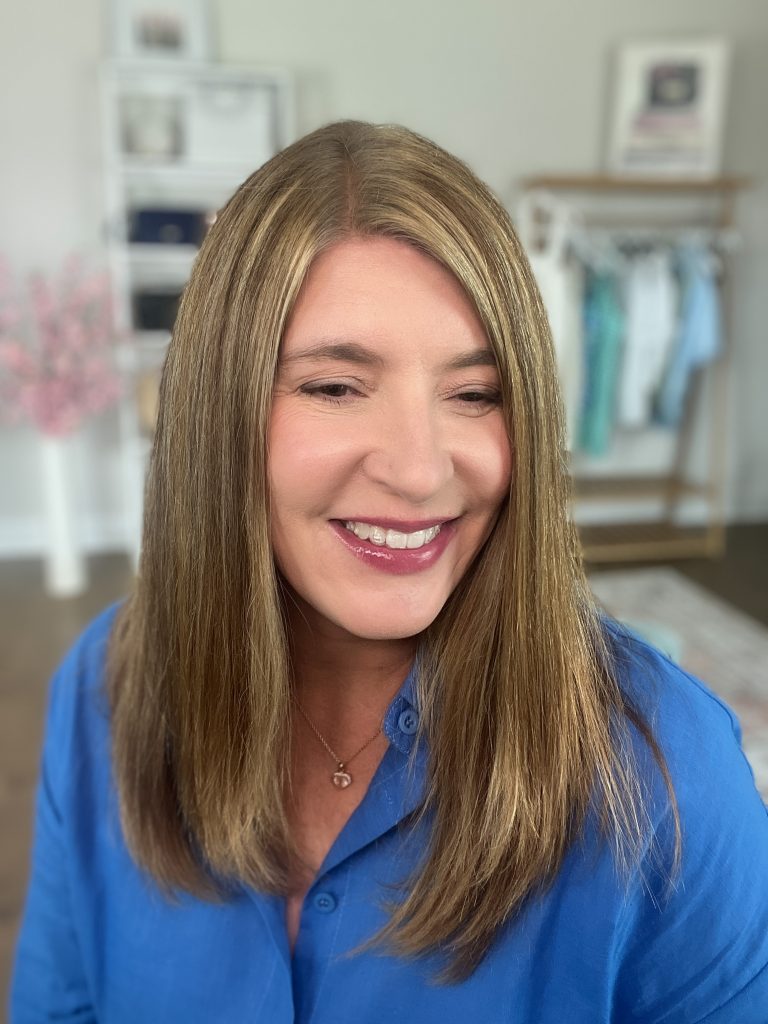 No matter how many times I have had a keratin treatment, I'm still amazed at how much it improves the texture and manageability of my hair. I instantly felt better about my hair and I'm going to stay the course with the process. The photo above is just after the treatment with only a blow out…no flat iron used.
Root Cover Spray

My stylist forbid me from using any hair color on my roots as I go through this process. As you can see, the grey is really coming in.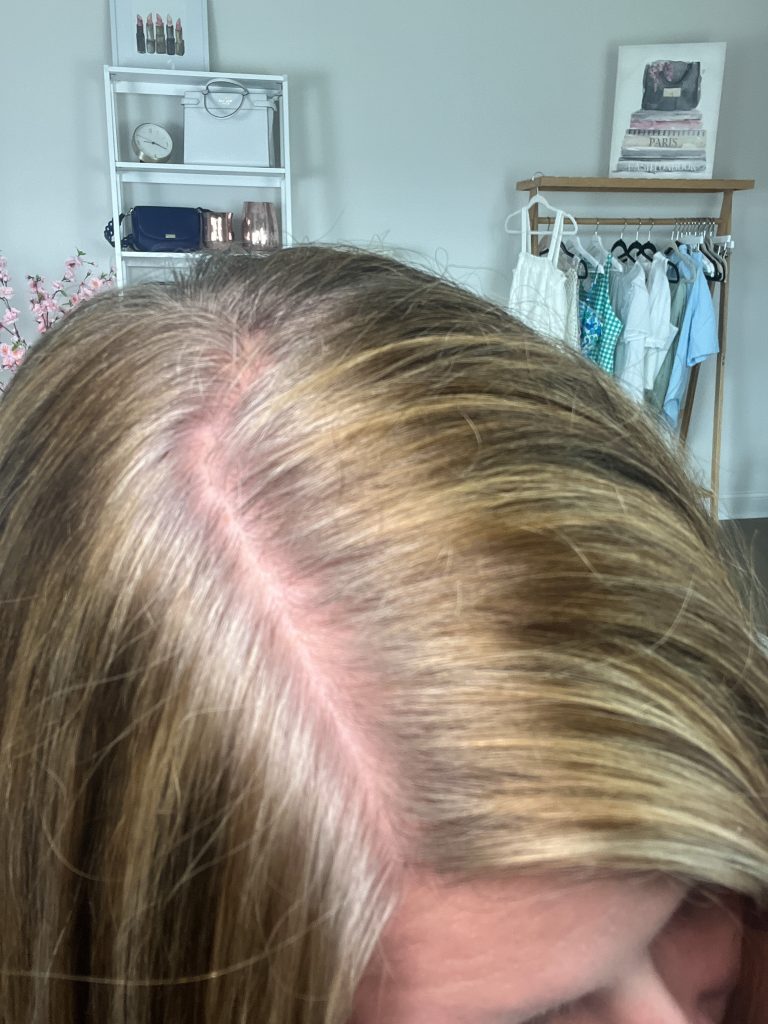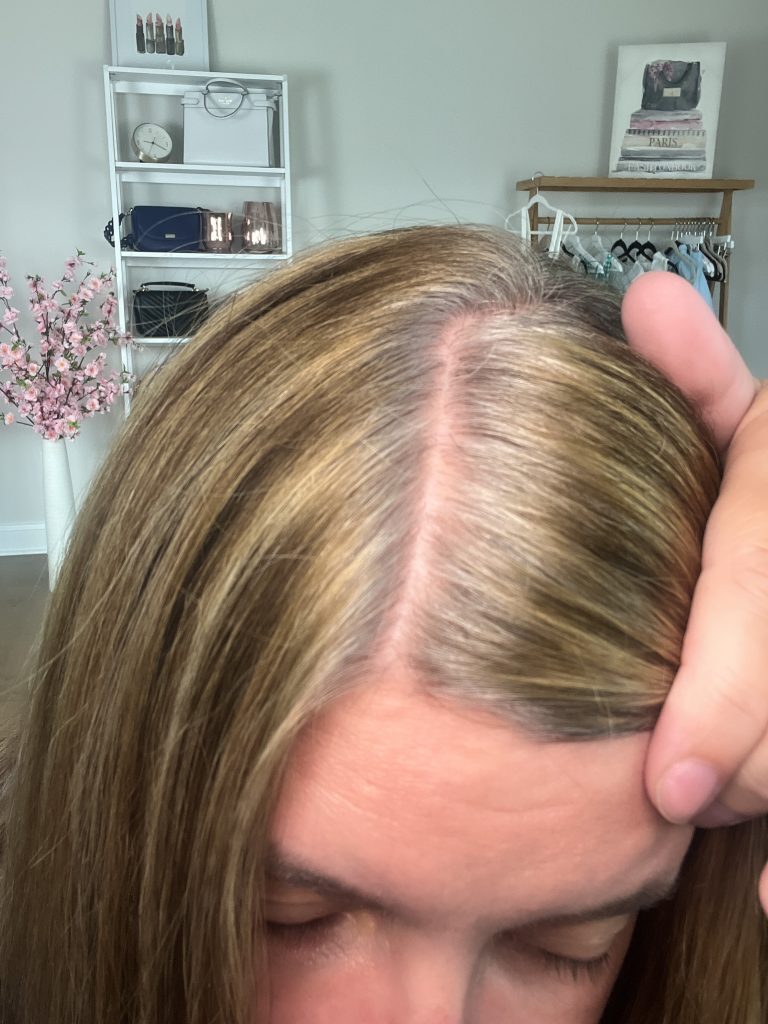 As we continue to lighten the blonde to a cooler tone, it should blend nicely with the grey.
In the meantime, a game changing hair product is this L'oreal Magic Root Cover up. This is a temporary spay that I use down my part to camouflage the grey. I use the shade dark blonde.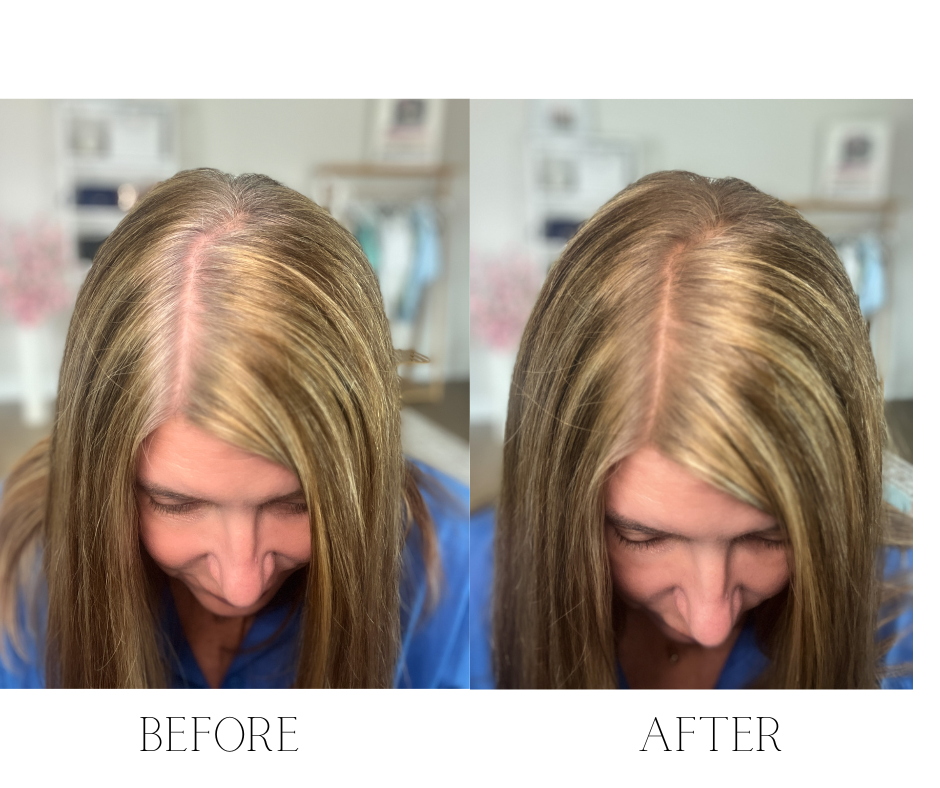 These four products have been game changing hair products for me this past couple of months. If you have colored treated hair, you might want to give some of these a try. In the meantime, I will see where this journey leads and keep you updated along the way.