One thing I am very passionate about is skin care for my mature skin. For those of you who don't know, I am 51 and I have been doing a lot of research the past few years to educate myself on the best products for anti-aging. Just walking through the beauty isles of any store can be completely overwhelming with the endless products and bold claims. I am not an expert, but I do feel that I have a much better understanding of what products I need to be using and why. I would encourage you to do your own research and decide what skin care routine is best for your unique skin care needs. Today I'm sharing my updated skin care routine for 2022 because I have made a few changes recently. I'll be sharing some new topicals as well as a new gadget that I will be testing.
For a full explanation of my entire day and evening skin care routine, I will refer you to this post. This goes into detail about my daily skin care routine including exactly what products I use and why I use them. There is also a printable AM and PM skin care sheet that you can keep in your bathroom to help you remember the order in which to apply each product.
What Have I Changed?
I have added two serums to my skin care routine. They are both by Maelove, and I apply them at night.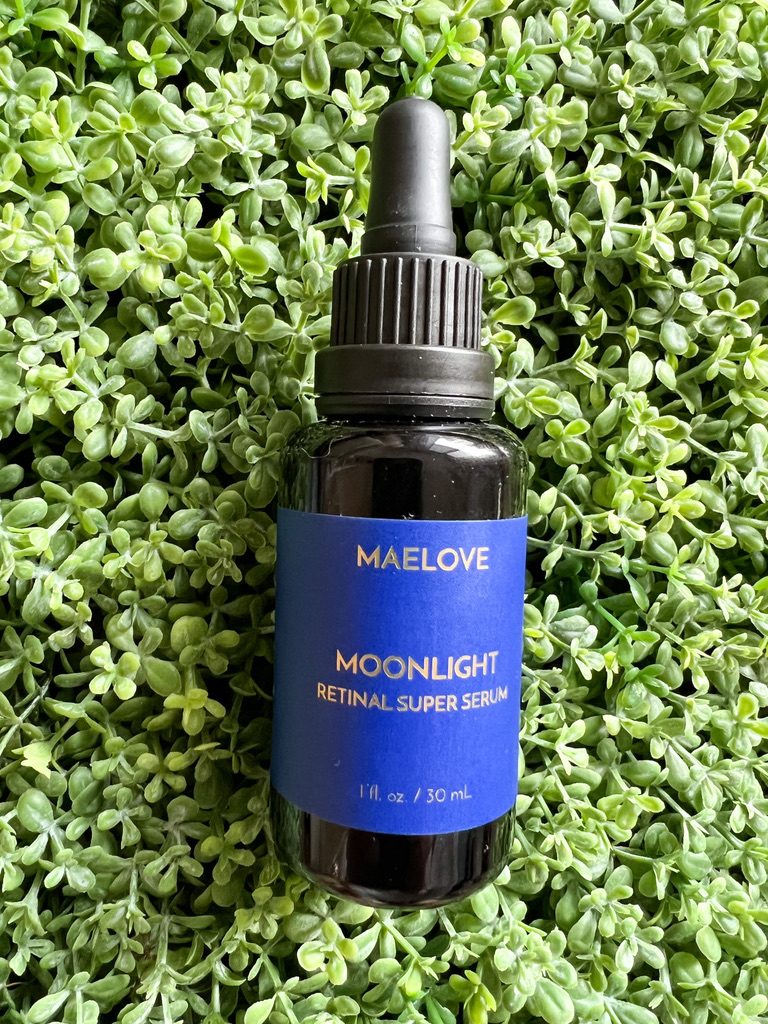 I recently purchased this Moonlight Retinal Super Serum primarily to use on my neck and chest because my skin in these areas was too sensitive for the prescription strength Tretinoin that I use on my face. A retinal is a little different that a retinoid. Tretinoin or Retin-A is the gold standard for anti-aging and it is a retinoid. Your skin must gradually be acclimated to it, and it can cause dryness and flaking.
This Retinal Super Serum is considered a retinaldehyde, which is 20 times more effective than a retinal, yet not as potent as a retinoid so it is less likely to irritate the skin. Are you still with me? Basically your skin has to go through an extra conversion process to convert a retinal so that is what makes it less effective.
For the past several months, the skin on my face has not been tolerating the Tretinoin very well. Even though I have used it for years, it has been causing considerable dryness and flaking…so much so that I am only using it 2 or 3 times/week.
I've been using the Moonlight Retinal Super Serum in place of the Tretinoin on my face at night and on my neck for about three weeks. So far I'm thrilled with how it makes my skin look. It's too soon to know the long term benefits, but I'm going to keep using it for a while and see.
Maelove The Hydrator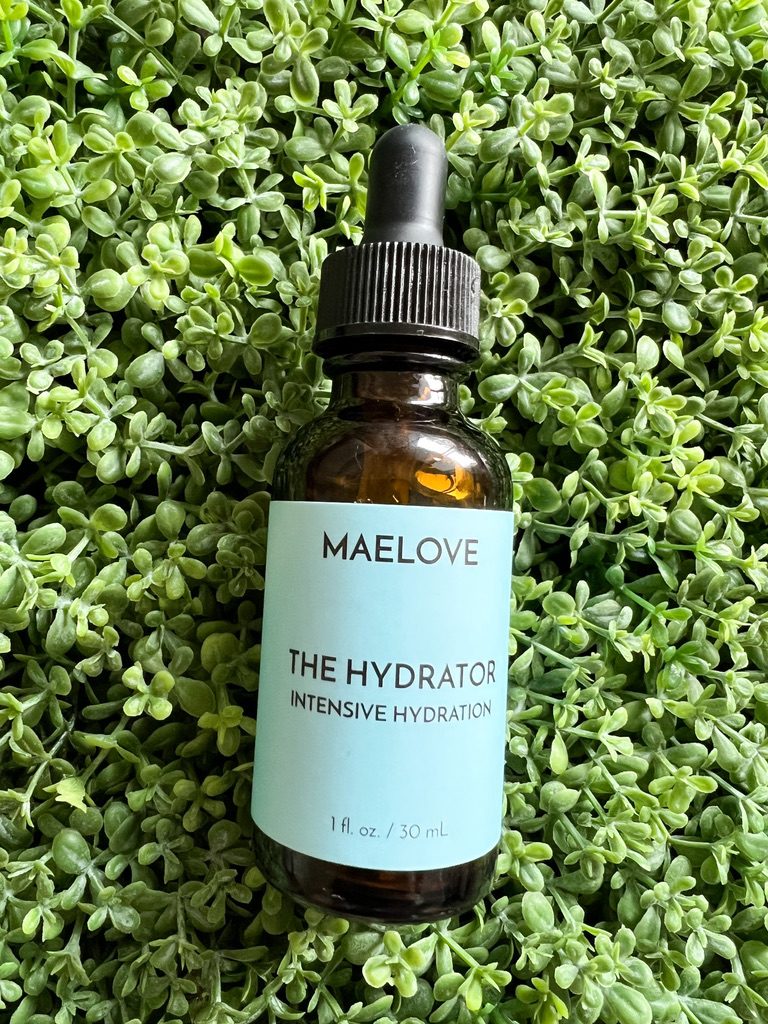 The second serum that I have added to my skin care routine is also by Maelove, and its' called The Hydrator. It is unfused with Hyaluronic Acid to help moisturize your skin. I put this on in the morning and in the evening in addition to the Cere Ve Pm Moisturizer.
I think the combination of taking a break from the Tretinoin and adding more moisturizing products has helped my skin look healthier and has stopped the constant flaking.
Red Light Therapy Mask
As I've mentioned before, I'm very skeptical of gadgets that make bold promises. I still use and recommend the NuFace and until now that is the only skin care gadget that I have recommended. Recently I saw several YouTubers talking about red light therapy masks, so I dug a little deeper to see what all the hype was about.
LED masks are programmed to emit light in a certain color, which corresponds to its respective wavelength within the visible light spectrum. LED masks for the skin help treat a variety of different skin concerns, such as firming the skin, combating wrinkles, reducing inflammation, preventing breakouts, and regulating oil production. The specific colors of light are absorbed by different skin receptors.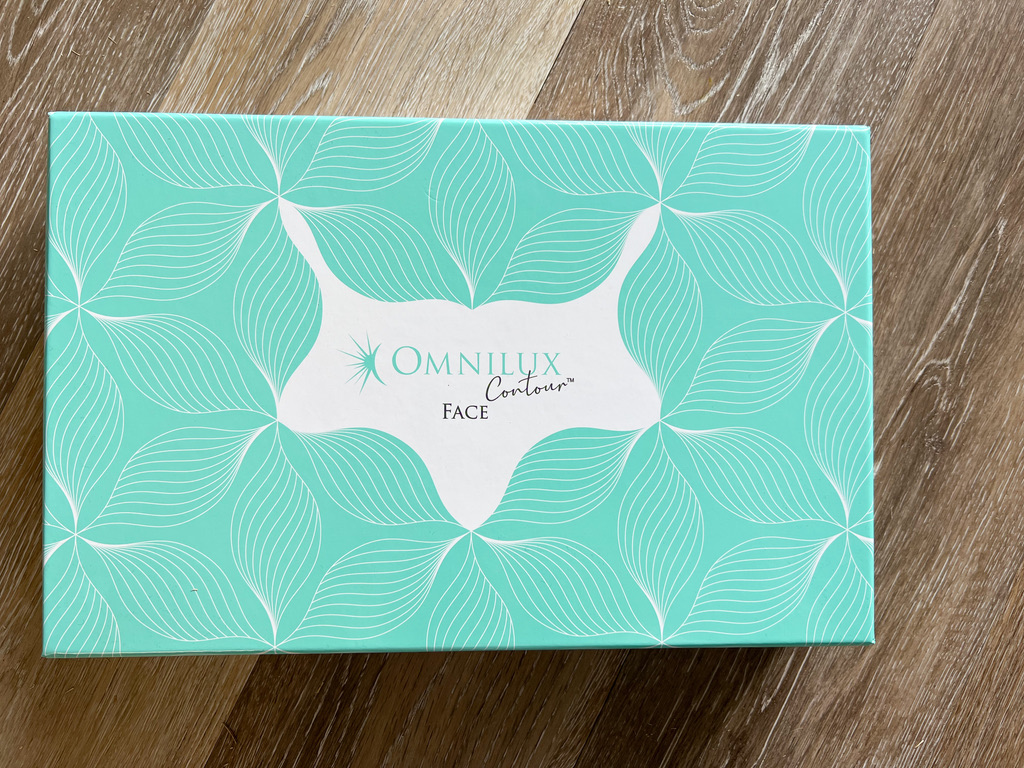 I chose the Omnilux because it is very close to the medical grade treatments that you get in a dermatologist's office. Specifically, I chose the Omnilux Contour because it uses optimized doses of red and infrared light to supercharge the body's own natural cellular healing response, and reverse the visible signs of aging. I would encourage you to watch Angie Hot & Flashy on YouTube. She has done an extensive review of this product, and I follow her skin care routine nearly exactly. I really enjoy her channel and she has some great makeup and skin care videos.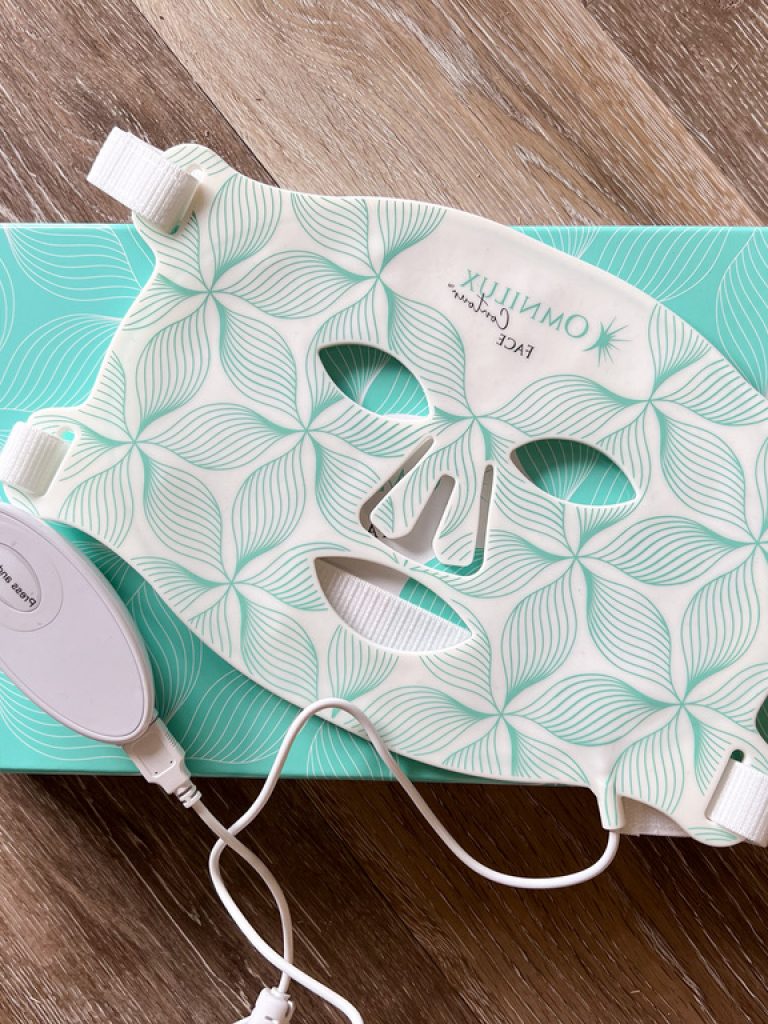 Yes, it does look a little creepy, but sometimes we have to look a little scary in order to look better in the end. Another thing a like about the Omnilux is that it is not a rigid mask like many other brands. This mask is flexible and really molds to your face and makes better contact with the skin.
There is also a version that targets acne if this is an issue that you struggle with. You can also purchase a neck and decolette' mask and and contour glove to treat the skin on these areas of the body. If I am pleased with the results from the mask, I may try these next.
The Contour Mask is an investment at $395, but compared to the price of in-office treatments at a dermatologist office, it is much more reasonable. It only takes 10 minutes and I find it quite relaxing and enjoyable. I'm going to try this product for several weeks before I recommend it, but I did want to go ahead and list it here in this post since it is a change to my skin care routine. I am taking before and after pictures, so I will share the results with you….good or bad.
Also, I want to be clear that this is not a sponsored post. I purchased this device with my own money. In fact, I can't link this product through my affiliate network to even earn a commission, so I simply linked the product to the Omnilux website in case you want to check it out for yourself. I just wanted to share it with you because it sounds very promising. Have any of you tried an LED mask? I would love to read about your experience in the comments below.
Dermaplaning
Dermaplaning is nothing new, but maybe you have heard about it and the idea of shaving your face sounds scary. First let me dispel the myth that your hair will grow back coarse and dark like a man beard. It absolutely will not! What dermaplaning will do is get rid of the peach fuzz that we have and it will also help exfoliate any dry and dead skin cells.
I have implemented dermaplaning my face once a week. You will be amazed how soft and smooth your skin will feel, and your makeup will apply better. You can purchase dermaplaning tools on Amazon or just about anywhere. I see them at Marshall's and T.J. Maxx all the time. I have used them, but I'm finding that I just prefer a regular razor.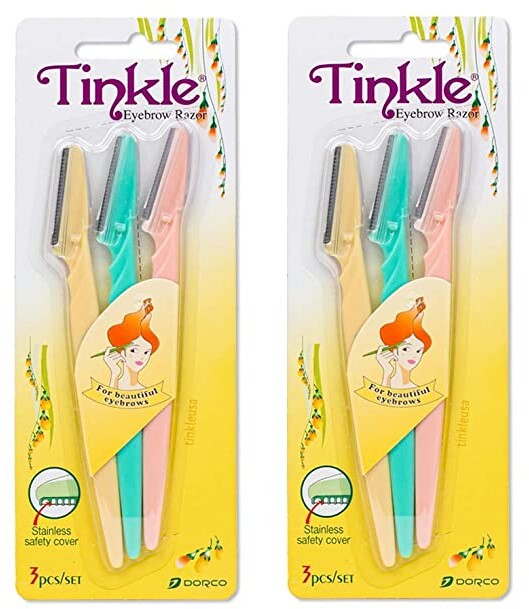 This pack of two on Amazon in only $4.95.
I hope you enjoyed today's post and found it helpful! Be sure to check out some of my other beauty and skin care related posts.