Happy New Year friends! Today's post is not the typical content you would expect. I've always loved the start of something new…a clean slate so to speak. I was talking with my family this weekend about a tradition that my husband and I started a couple of years ago. We have a New Year's Meeting as a couple to discuss all aspects of our life. We talk about what worked the previous year, what didn't, and goals/plans for the new year. I find this very therapeutic for my plan everything personality.
Yesterday we got out the notes from our 2022 meeting, and all I could do is laugh. Yes, there were a few things on our list that we accomplished, but for the most part 2022 was a year of tremendous unforeseen challenges that nearly broke me. At the risk of being vulnerable, I'm going to be real because often social media gives the impression that life is just perfect. Well, it's not.
Friendships Are Rare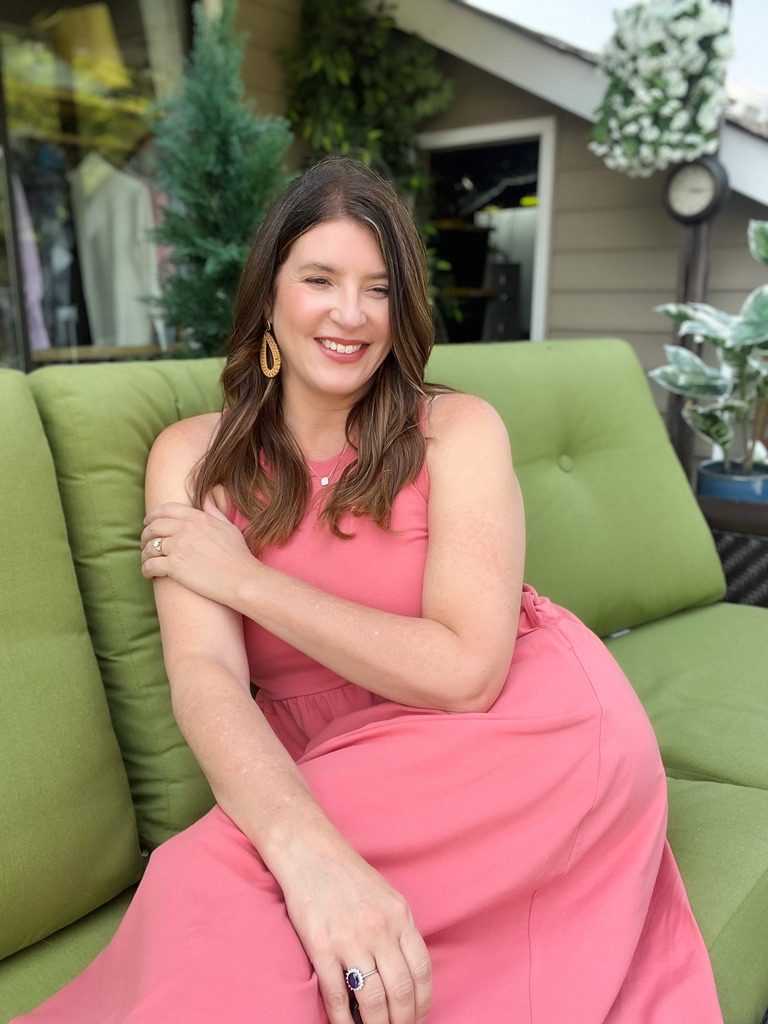 One of the hardest things my husband and I have had to come to terms with in 2022 is that friendships are rare. I'm talking about REAL friendships. The kind where you just know that your people will always be there. Unfortunately, because of my husbands profession as a Veterinarian lots of people call him "friend" when really all they want is access to what he knows. I guess this just comes with the territory.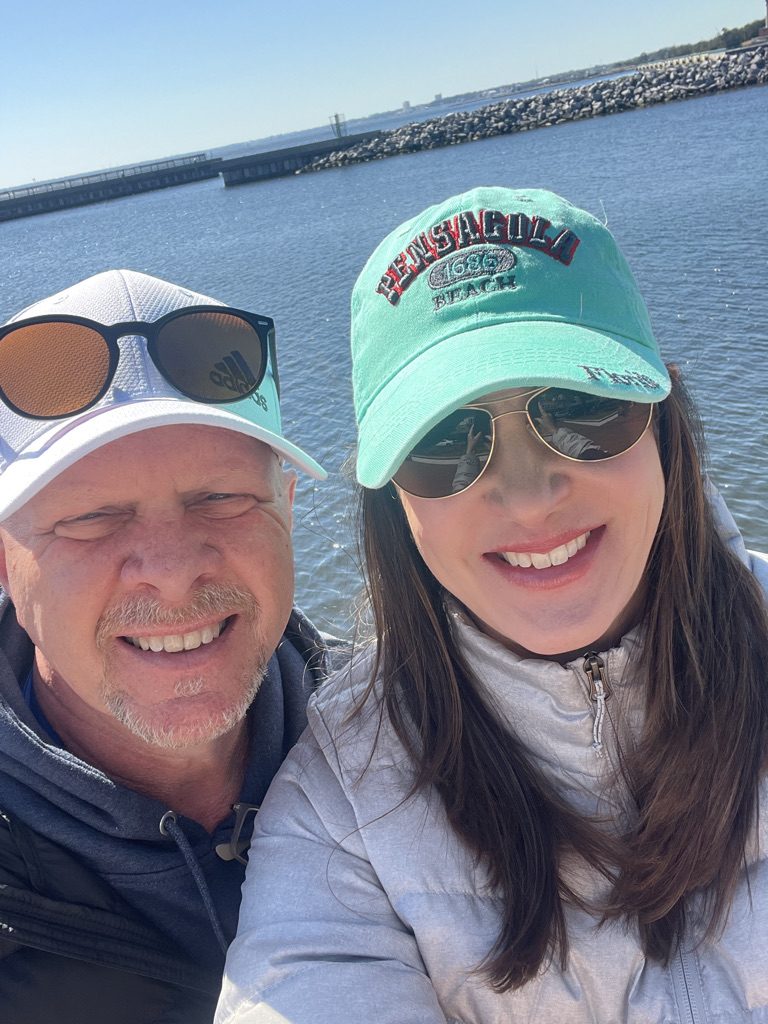 In 2022 we had to draw some boundaries with people who were actually toxic to our lives. This is never easy and sometimes conflict finds us no matter how hard we try to avoid it. As stressful as it is, at some point it is necessary to remove people from your inner circle. A former pastor of ours used to always say, "relationships are messy" and he is so right.
Moving into 2023 I want to learn the delicate skill of forgiveness and grace balanced with a healthy distance from people who really aren't true friends. That being said, I am thankful for a couple of women in my life who I consider true friends and hopefully there are new friends to meet after we move in January.
Peri-Menopause Is The True Midlife Crisis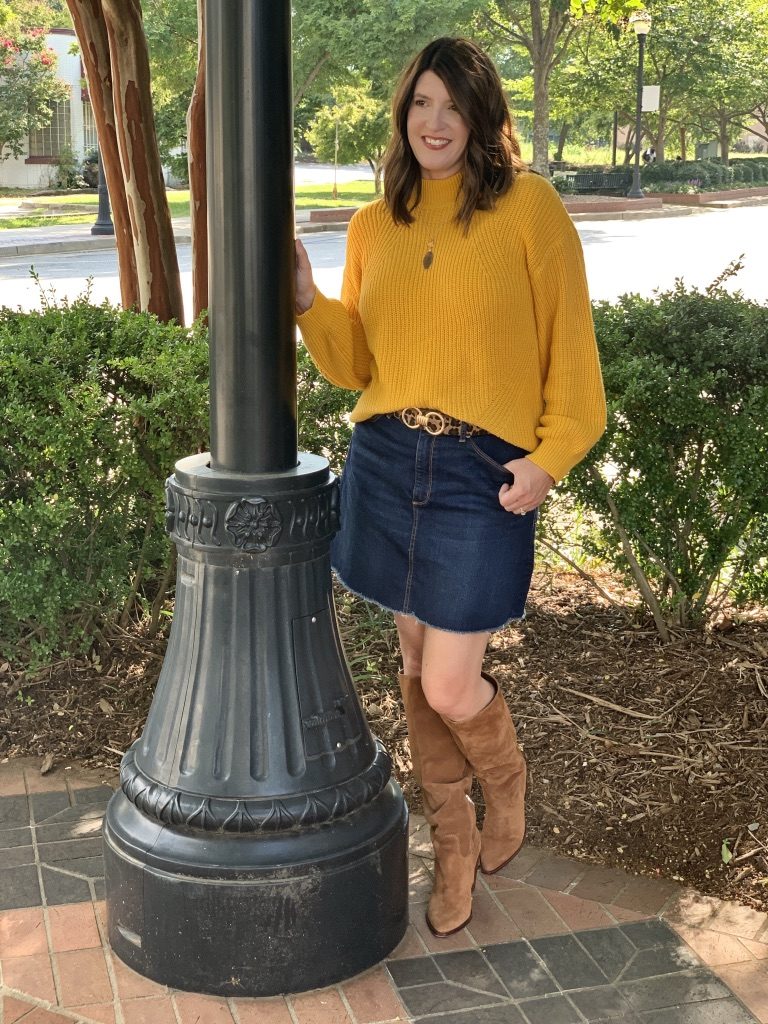 Peri-menopause is a force to be reckoned with. I will be 52 in a few weeks, and let me tell you the past 2-3 years have presented challenges that I never imagined. If you are in this age group I don't need to tell you how profound this can be. Mood swings, hot flashes, night sweats, weight gain, and feeling like you are losing your mind are just a few of the things you might be experiencing. Throw in the fact that you are probably a fairly new empty nester and yes…this is a crisis.
I learned in 2022 that transitioning to menopause is serious and that there is help if you are proactive about finding it. For me personally, my husband has been very supportive and understanding. I also found help from my doctor with medication and I saw a Christian counselor prior to my move to Georgia. All of these things combined make it easier, but there are still difficult days.
Family Is Everything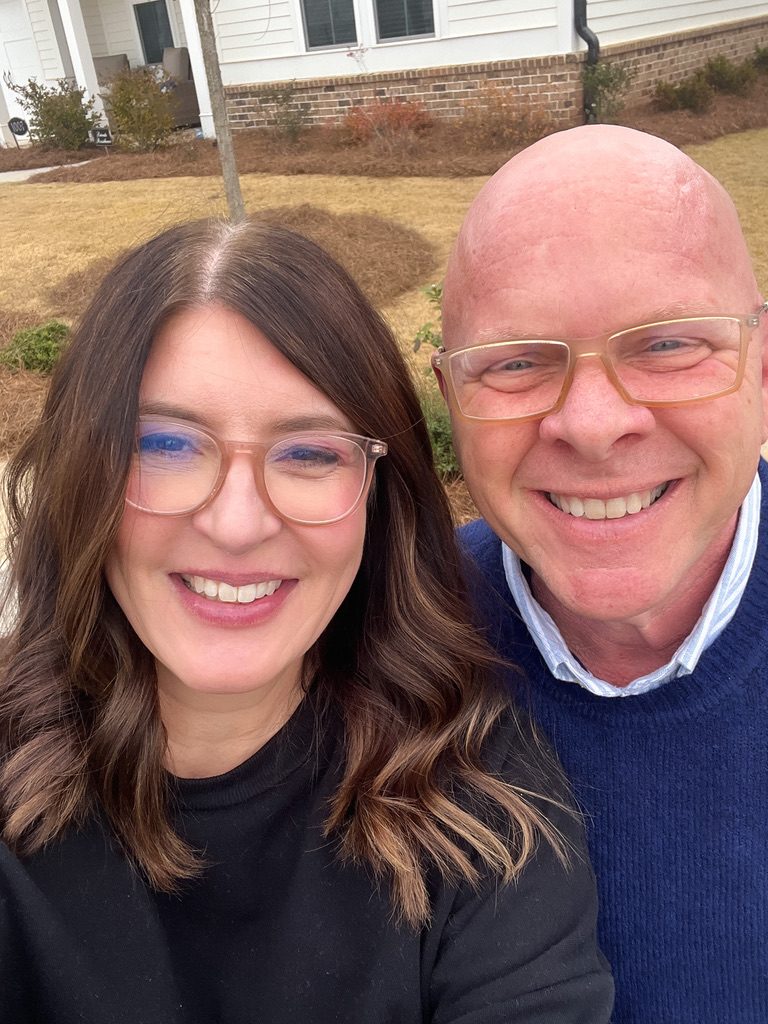 The main reason we decided to sell our home in South Carolina and move to Georgia is to be near family. There is no replacement for family and it is our number one priority at this stage of our life. The transition of selling our home and getting where we want to be has been the most difficult thing we have ever done. During the transition, my husband and I were living in a renovated apartment above our business. Then in October, I moved into an apartment in Georgia to oversee the completion of our new home and to get a break from living at our place of business.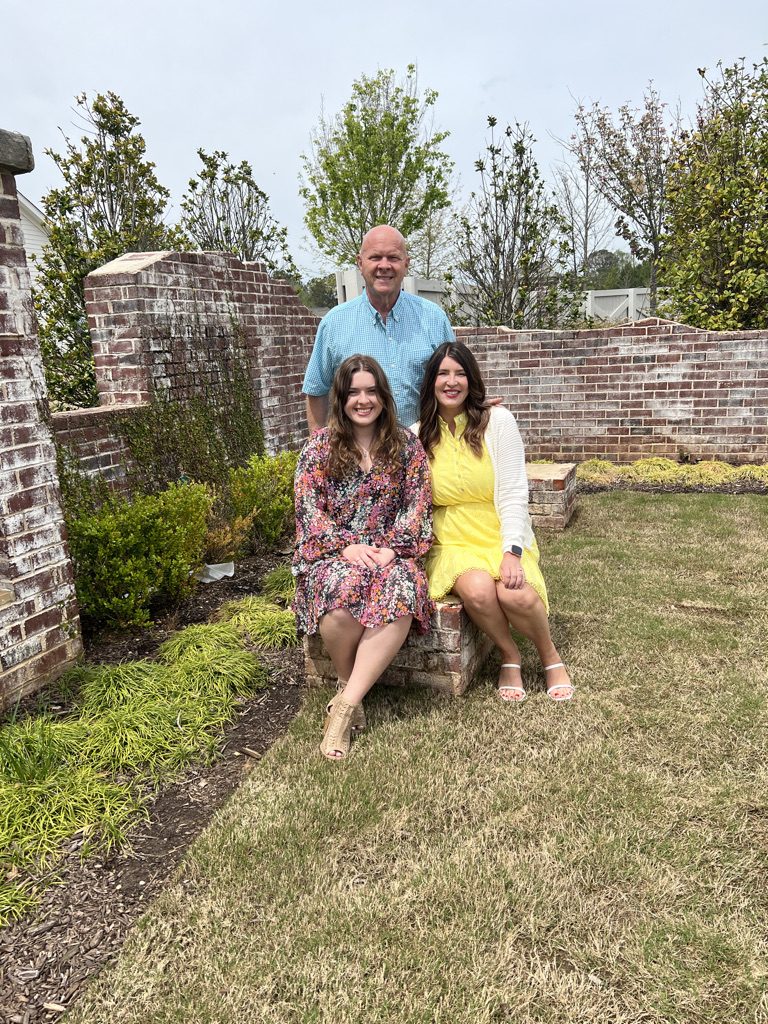 So our path to the new home has required my husband and I to live in separate states for a while, and our daughter is also in South Carolina attending college. The challenge has been to keep looking forward and not getting too discouraged by the separation needed to achieve our ultimate goal of togetherness.
Material Things Can Be Destroyed In An Instant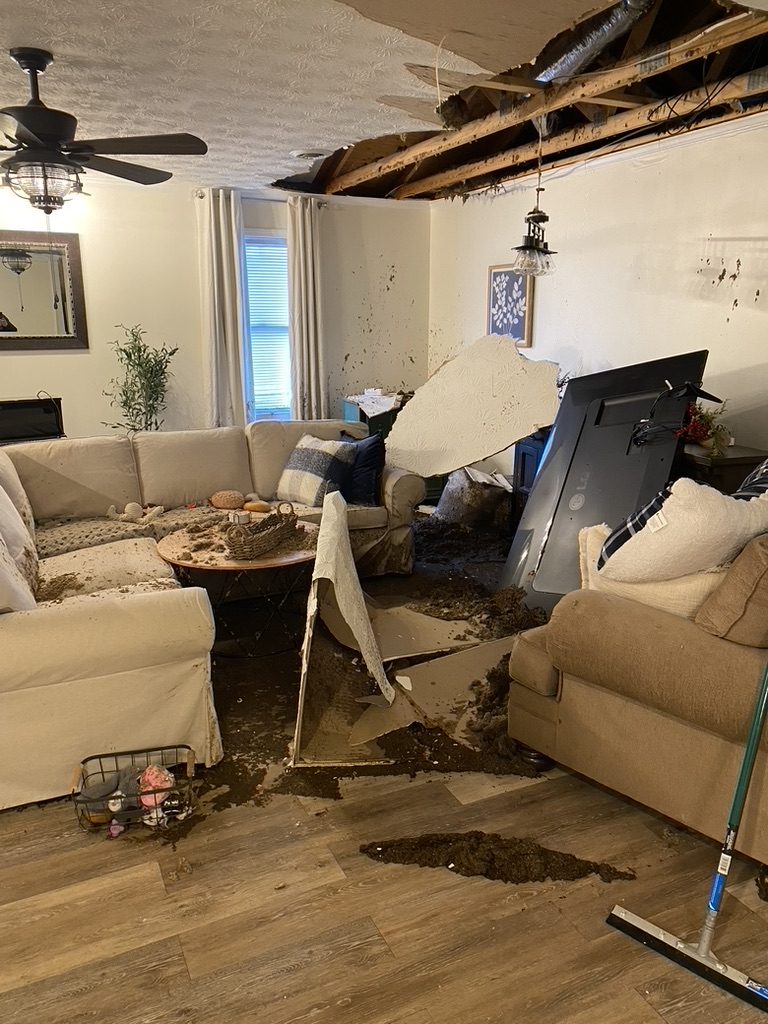 On Christmas Eve, my husband was here in Georgia with the rest of the family. He got a call that our Veterinary Clinic and our apartment above it was flooded. Five pipes burst during the unusually cold weather and destroyed much of the property. He had to leave on Christmas to go and deal with the situation. We have had to close our business and don't know how long it will be before the clean up and repairs can be completed.
After a year of challenges, this brought both of us to our knees. How much more can we endure? Well, God reminded me that I don't have to endure it…He will do it for me if I let Him. This is hard, and I'm not going to tell you that I'm super spiritual all the time. I had a big pity party on New Year's Eve, but I didn't stay there. I was reminded that we have good insurance and things really will be okay.
Dealing With Loss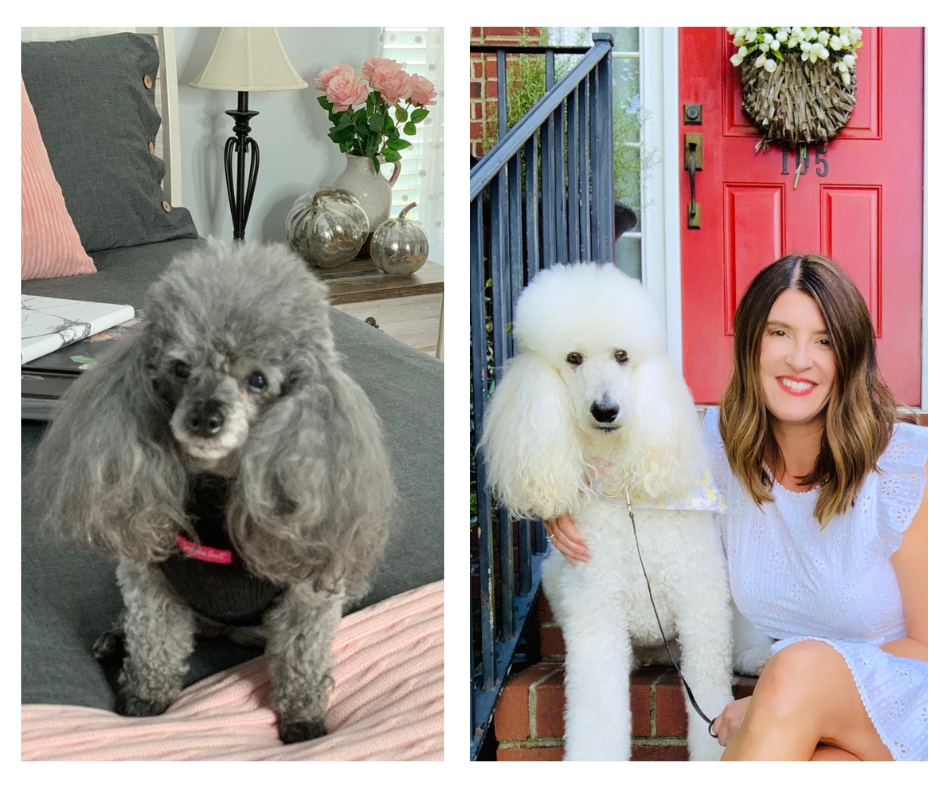 2022 forced me to deal with some losses as well. If you are new here, it won't take long to figure out that I adore my dogs. I have been an animal lover since I was a little girl. I was devastated when I lost two of my poodles this year. First, my sweet little Claire died of kidney failure and then about a month later Lily my Standard Poodle died unexpectedly. It was such a blow, and if you are an animal lover you will understand the hurt.
After Lily died, the only way I could move forward was to get another poodle. About a week later, I found a local breeder and Daisy rescued my broken heart. I will never forget Claire or Lily, but Daisy has been such a much needed friend!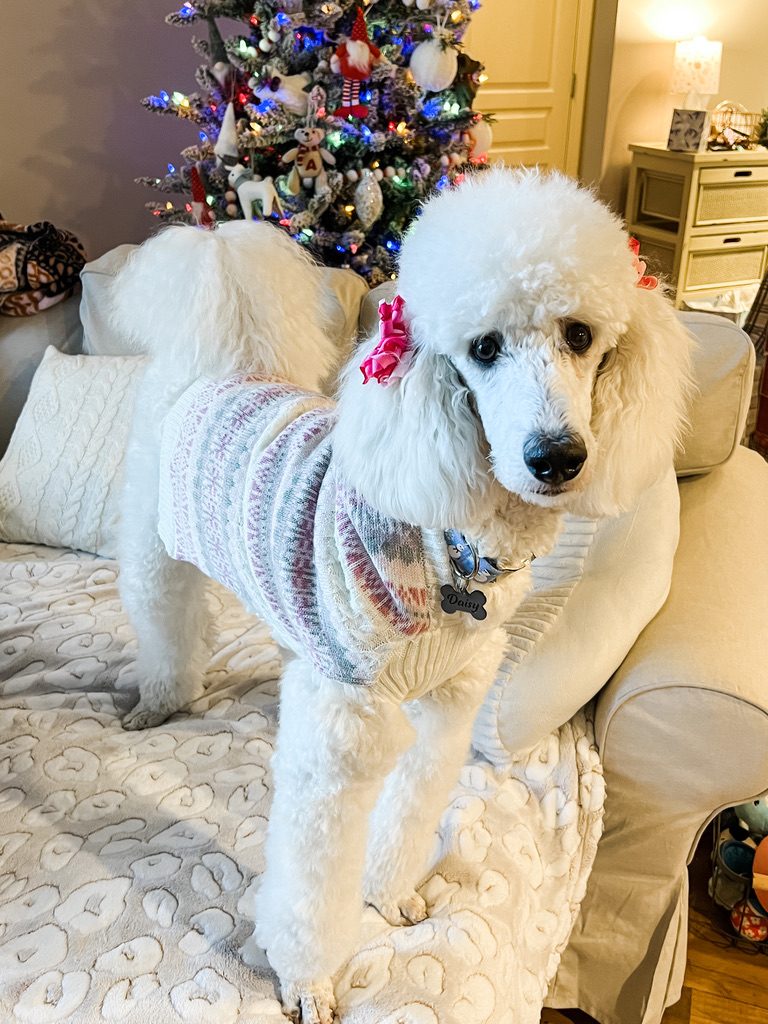 Celebrate The Small Victories
As someone who struggles with anxiety and depression, seeing the glass half full instead of half empty is a daily challenge. When negative thoughts start to prevail, I start literally writing down my blessings. It doesn't take long to see that the good outweighs the bad.
My Goals For 2023
1. Find joy and contentment in the present
We sold our house in August of 2021. Since that moment, I have been looking forward to moving to Georgia and finding the perfect home. We have been in a state of transition since that time, and I'm so weary. Living for the future is no fun and it steals your joy for sure. My goal for this year is to enjoy the now, while still having dreams and goals. The new house is almost complete and we should be closing sometime this month!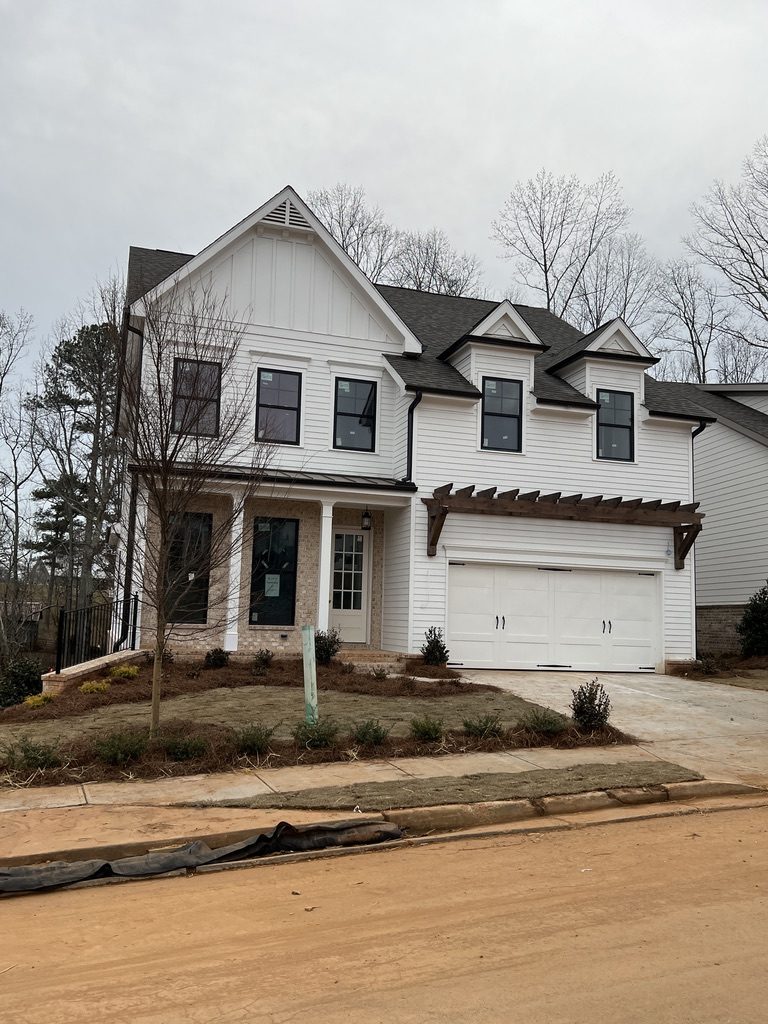 2. Do my personal best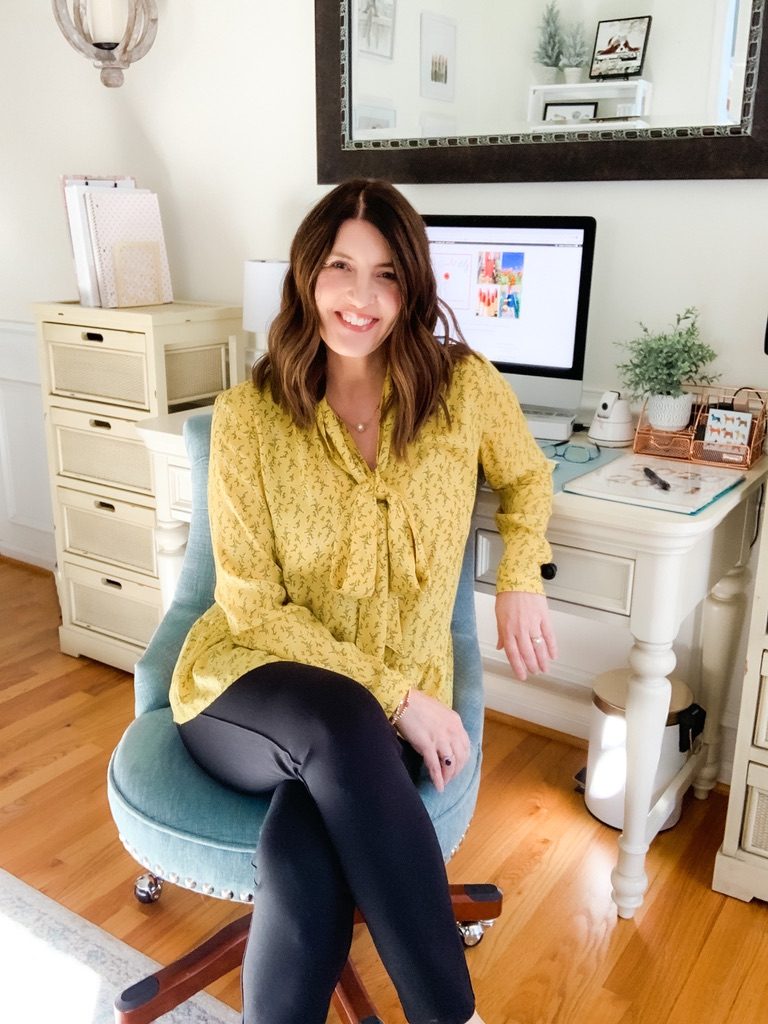 Being in the influencer/blogger world has provided me such a creative outlet. It also tempts me to compare myself or the success of my blog to others, which never turns out well. I often get frustrated and discouraged because my numbers are not what I want them to be. All I can do is be authentic and do my personal best. That will not look like anyone else, and it has to be enough.
3. Be healthy
Now I know everyone says they want to just be healthy this year. For me, this means a healthy soul, mind, and body. My Christian faith is what holds everything together. Throughout this moving process, we have lost our church home. For someone who was very active in church and loved serving in the music ministry, this has left quite a gaping hole. I hope to find a church home very soon, because worshipping with others is important to my spiritual health.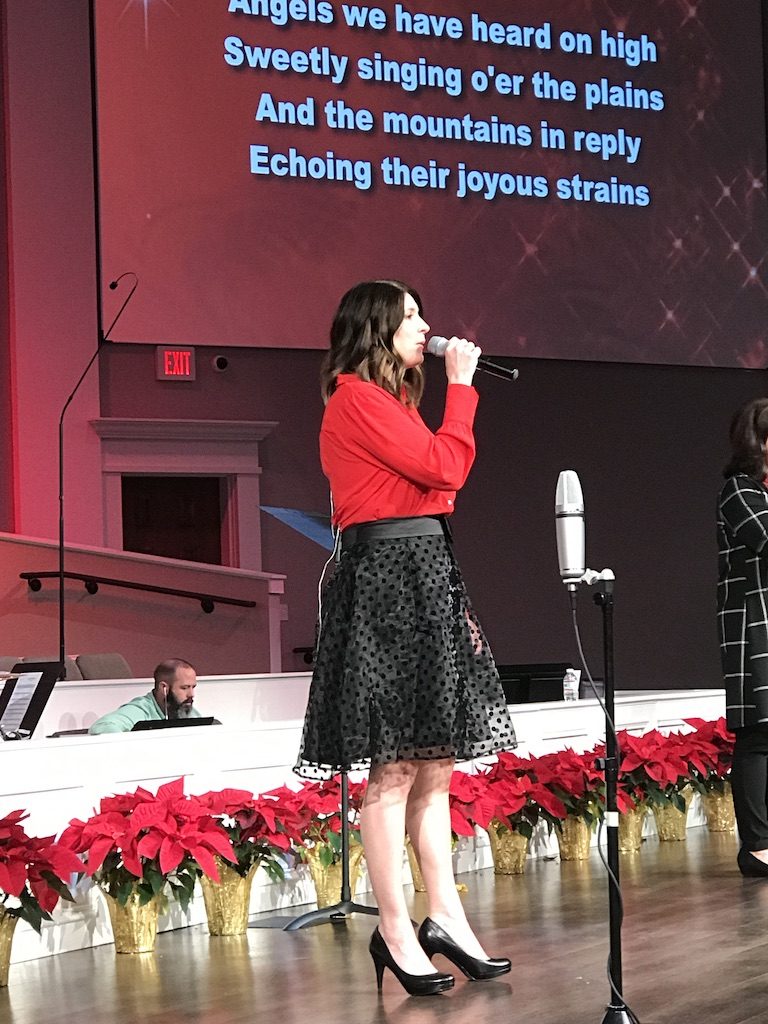 Mentally, there will always be challenges for me. As I stated, I have anxiety and depression which is treatable…not curable. Circumstances can take me from 0-10 in an instant if I let them. Through prayer, medication, and awareness I can have good mental health. Giving myself some grace and not being too self critical is something I will work on this year.
Physical health for me in 2023 really is about preventative health. I am fortunate that I don't have any chronic disease or injury. I have noticed that my balance and flexibility have suffered quite a bit. Also I have gained some weight, so like many other woman my age I will be working on that as well. I have tried several ways of eating, but the only thing that works for me is moderation. Eliminating entire food groups fails me every single time.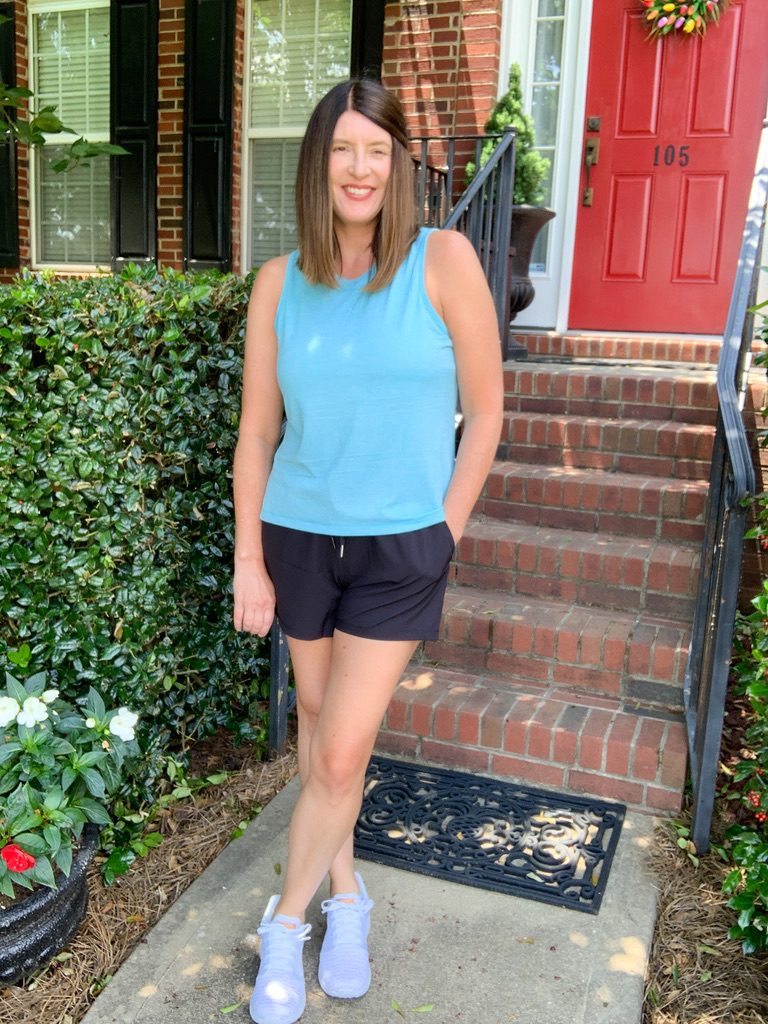 I plan to add some strength and flexibility training through pilates or yoga. I love to walk, so I am thrilled that my new home has plenty of places for long walks and a nature trail. Also, I have learned to play pickle ball and I plan to play as much as possible after we move.
Stop Over-planning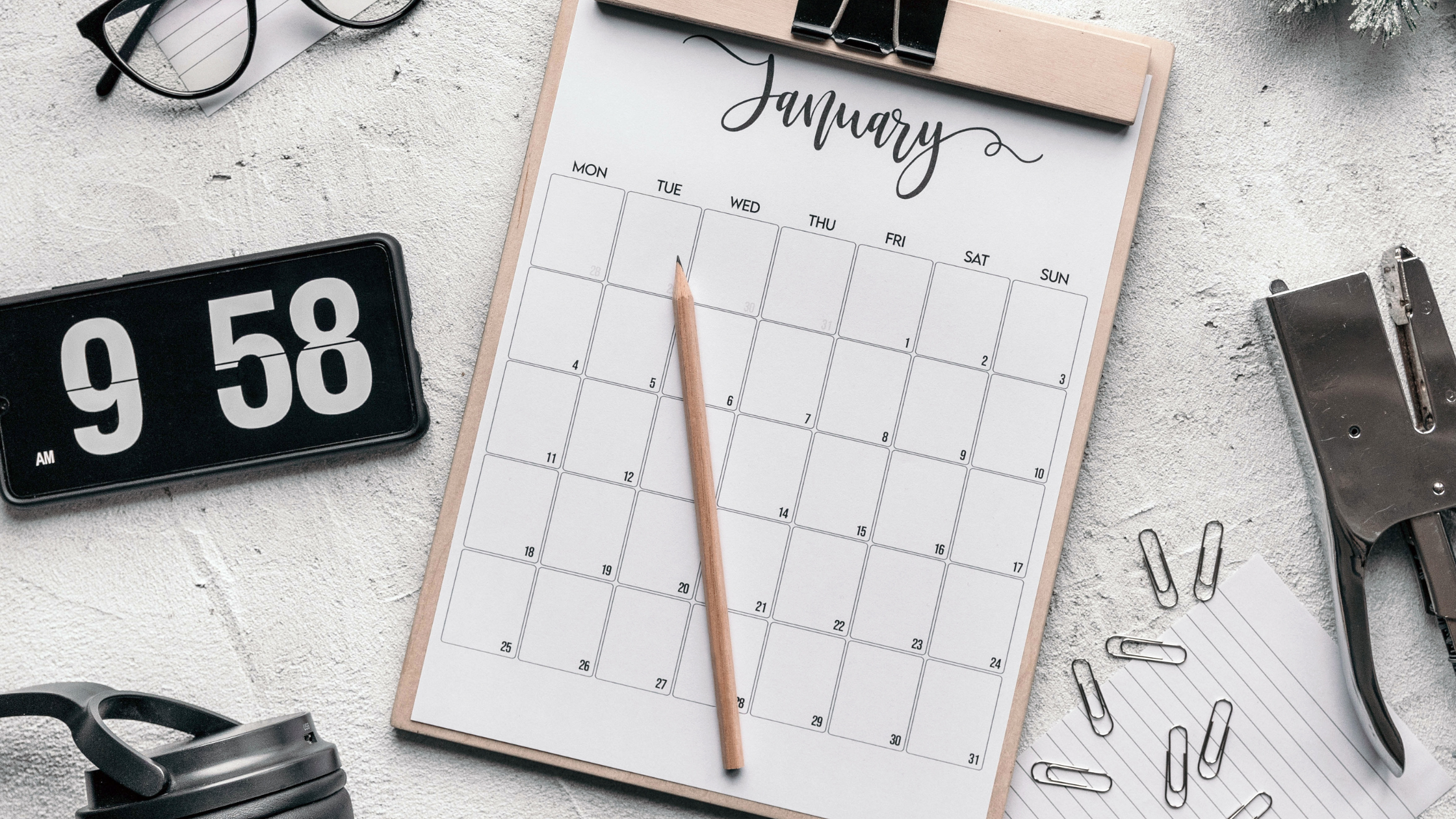 2022 has clearly shown me that I'm really not in control of anything. That's hard for a planner like me. I will always be a planner to some extent, and I will always have ambitions and dreams. I think that is healthy; however I also know that God is ultimately in control of everything.
Serve Others
When you are going through a valley in life, it is easy to become consumed with self. The past year and a half has consumed me with my situation and the trials my husband and I have faced. In 2023, I would like to put more effort into making someone else's life a little better.
I don't know yet what that will look like exactly, but if you are looking for ways to serve others I think you will find them. One of the main ways I want to serve women is by using this blog. Yes, it's a hobby that I love, but I want it to be helpful to other women in my stage of life as well.
I hope by me just taking a few minutes to be real with you today it will encourage you that we all have struggles and you are not alone. I hope that when a new post from The Scarlet Lily appears in your inbox you are anxious to open it and see what little tidbit is waiting for you that day!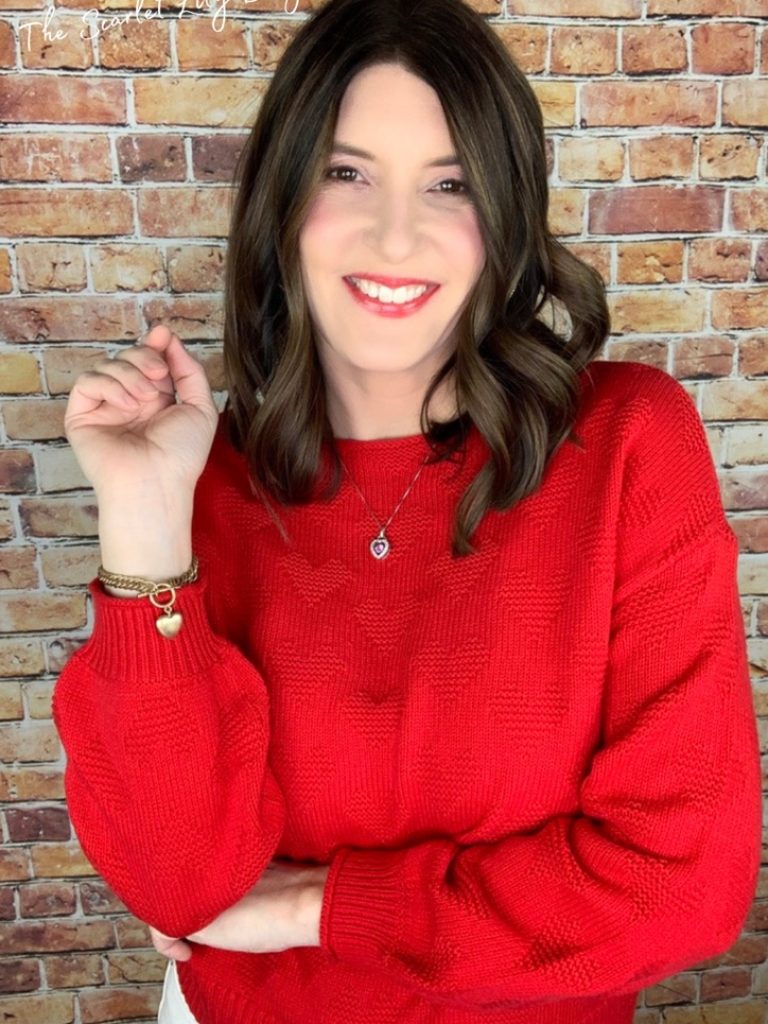 I hope that 2023 is full of blessings, but I know that there will be challenges as well. Ladies, that's life and I hope that we can do it together here on this platform. Thanks for following along and I look forward to serving you even better in 2023.