Today I'm wrapping up the best of Amazon 2022 with the Best Amazon Home products. Since I moved in October, I made lots of Amazon home purchases so I have lots to highlight from this year. Once I move into our new house in January 2023, I'm sure there will be even more Amazon home finds to share with you!
Kitchen
I have two kitchen items that I have enjoyed this year. Both were purchased in October when I moved into my current apartment in Georgia.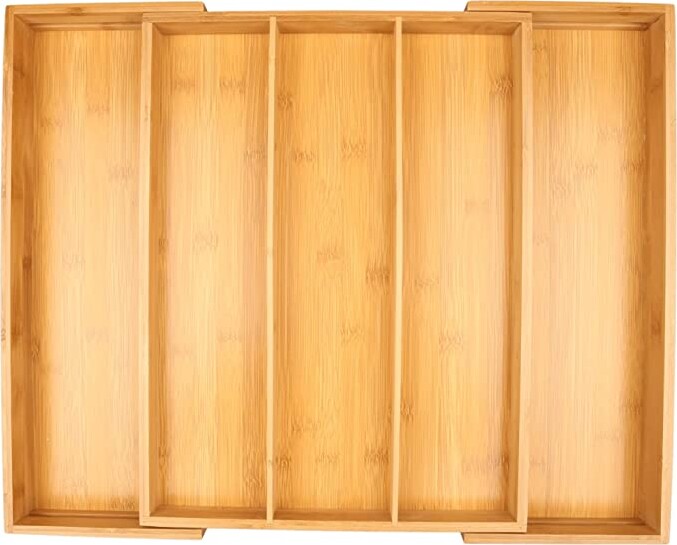 This bamboo kitchen drawer organizer will be coming with me to the new house next month. I love that the compartments are adjustable, and I pick up a couple more of these to organize all the utensils. This would also make a great Christmas gift.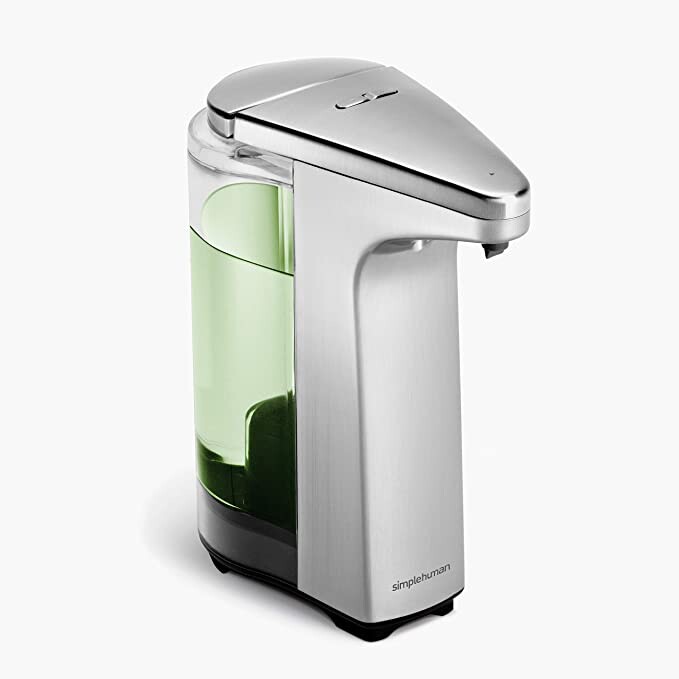 Once you use one of these, you will never go back to a traditional soap dispenser. They are perfect for the kitchen when you need to wash your hands without contaminating anything. I also buy the soap refills on Amazon. You can set up automatic shipments so you never run out of soap.
Home Office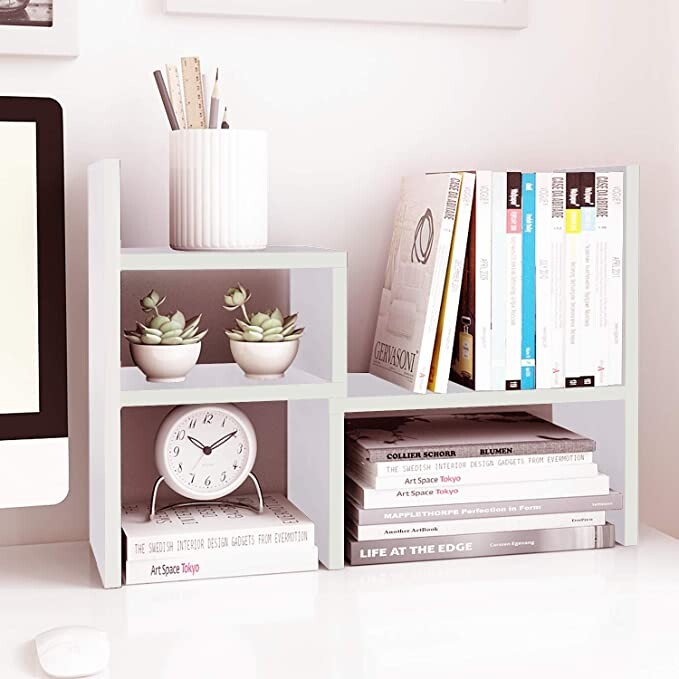 This really helps to organize your desk. You can put books here and they stay in place. I use it for notebooks and my planning calendar.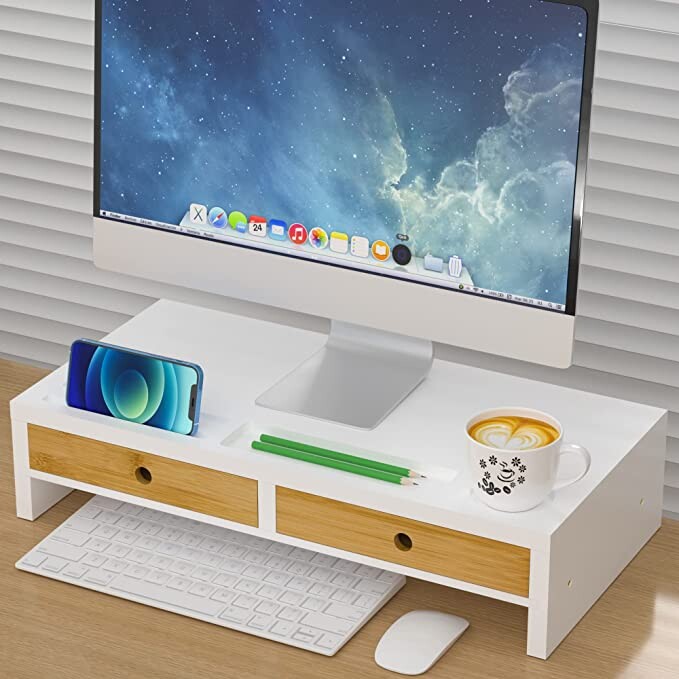 Getting my computer monitor a little higher gave me extra storage space plus improved my posture. I like this one because it has two drawers, a cup holder, and a place for my phone.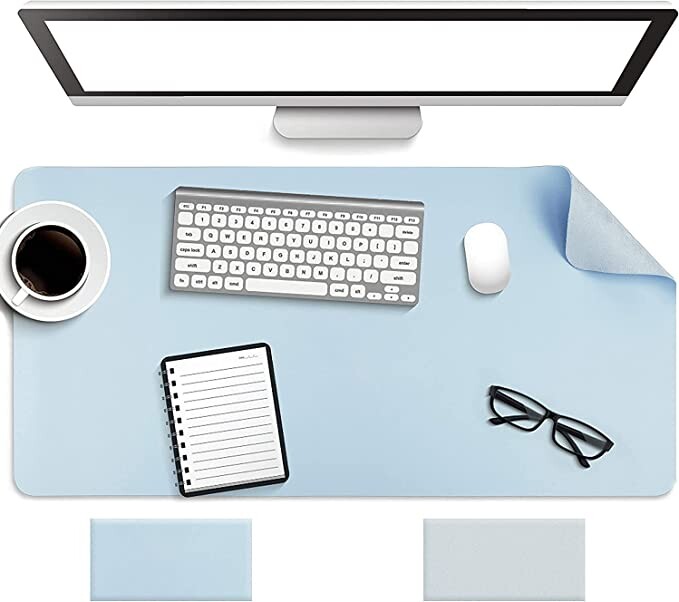 If you don't have a desk pad, you might enjoy having one of these. It makes it easier for your mouse to glide, plus it protects your desk from scratches.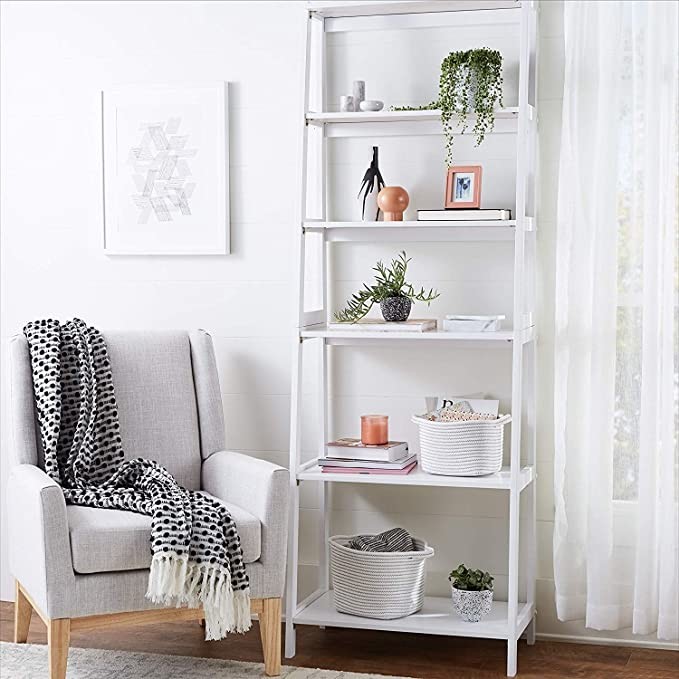 I purchased this bookshelf a couple of years ago , but I sure have used it a lot this year. I took it to the apartment with me, and I plan to use it in my new office at the new house. I've decorated it so many different ways.
Here are some examples of how I've decorated it for different seasons.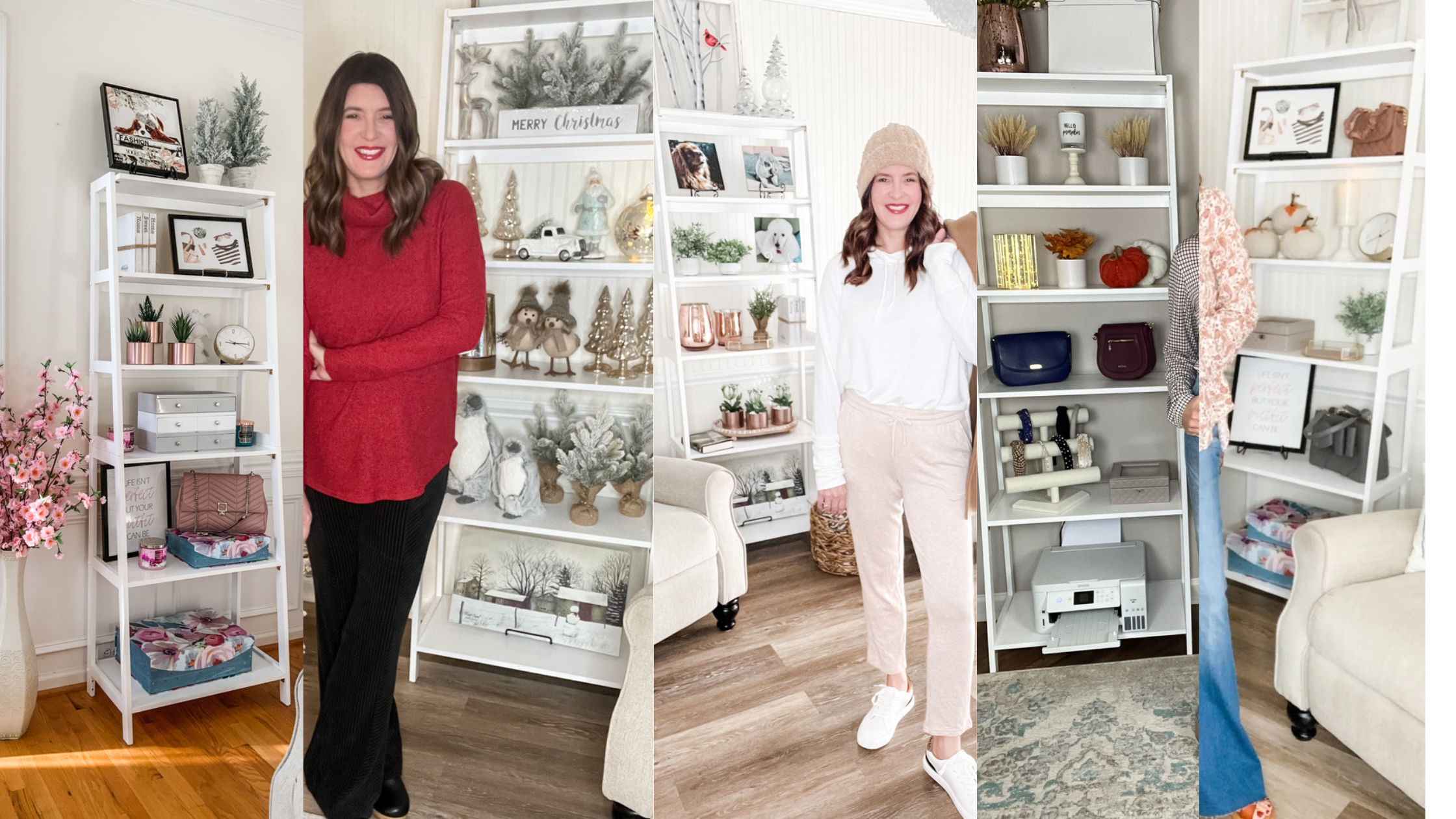 Living Room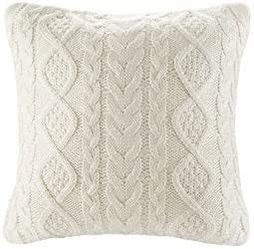 Do you have a problem storing accent pillows that you aren't currently using? The solution is to buy pillow covers instead! They are affordable, and so much easier to store. I love a cable knit pillow in the winter, and these pillow covers are so cozy.
I also use these pillow inserts.
Bedroom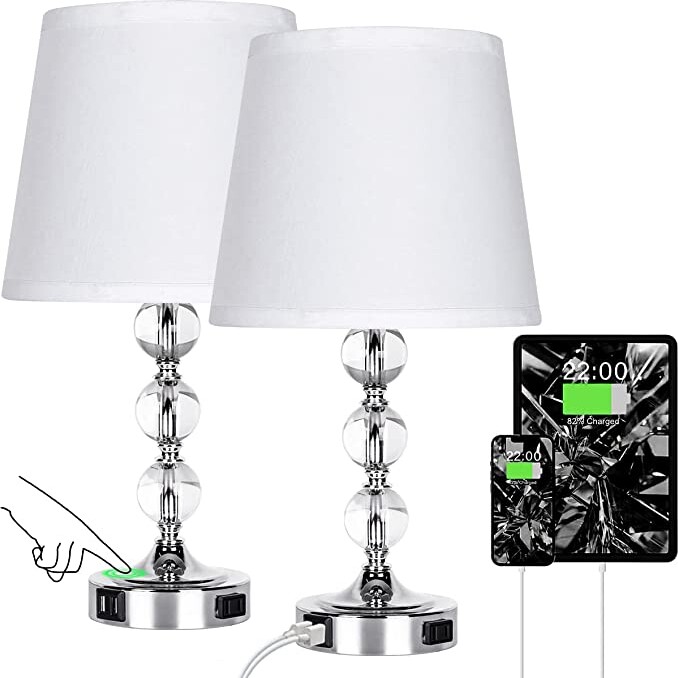 For my bedroom at the apartment, I needed some lamps for the nightstands. I thought these were so feminine and practical. They come in a set of two, and have three brightness settings activated by touch. They also have 2 USB ports and one AC outlet per lamp.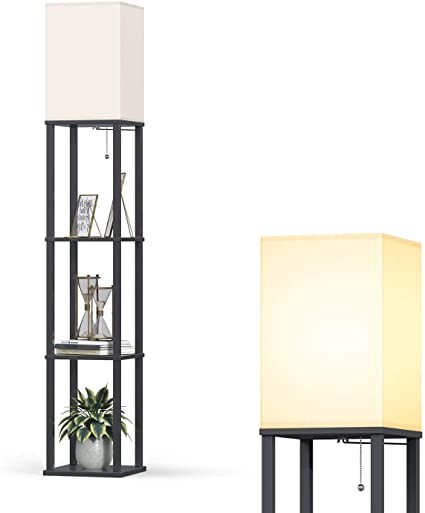 Even with the bedside lamps, I still needed some additional lighting in my bedroom. I chose this shelf floor lamp so I could put some of my handbags on the shelves. My current closet is quite small, so the shelves on the lamp came in handy. The pull chain switch also lets you change the light from warm to cool.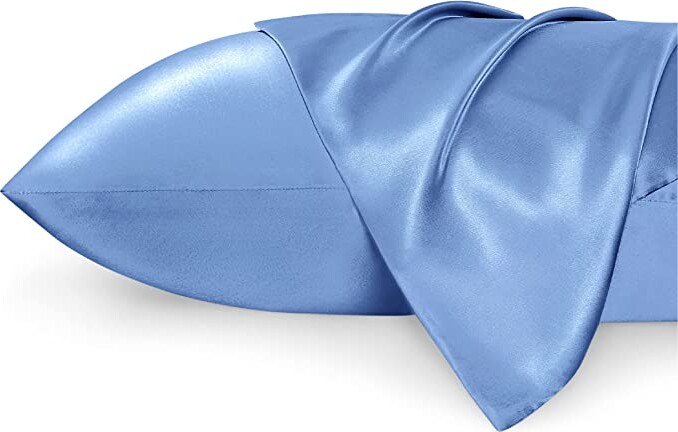 You may have heard that silk pillow cases are better for your skin and also keep your hair from being so wild in the mornings. I haven't wanted to spend the money on real silk pillowcases, but I do enjoy these satin pillowcases. They really do prevents creases on your skin and they don't crimp your hair. These comes in several colors and sizes.
Closet Organization
There are 3 types of clothes hangers that really help keep my closet looking neat and organized.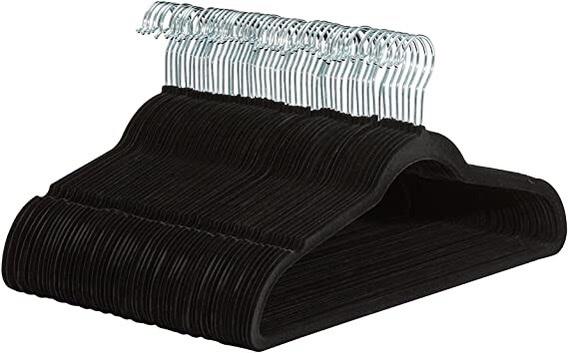 First, I would recommend non-slip clothes hangers. Once you switch to these you will never go back to metal or plastic clothes hangers. I also enjoy these velvet covered clips to convert my hangers to pant or skirt hangers.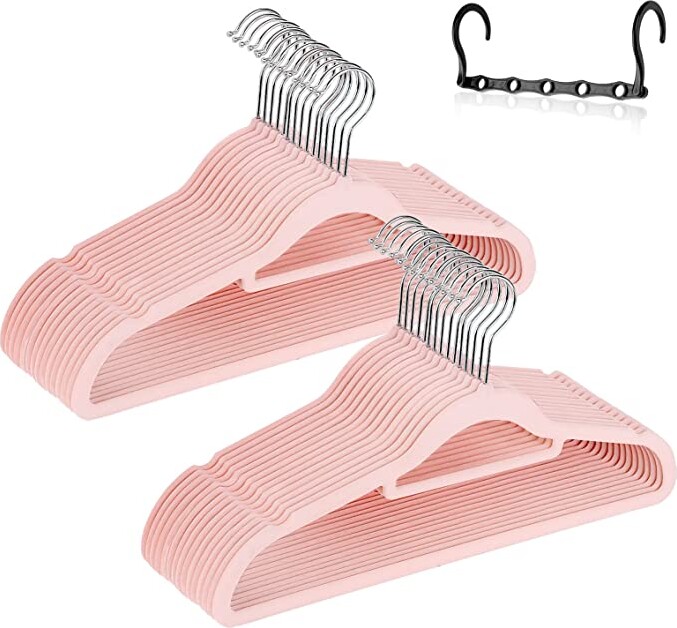 You could also go with a pretty color like these..or have one color for each member of the family.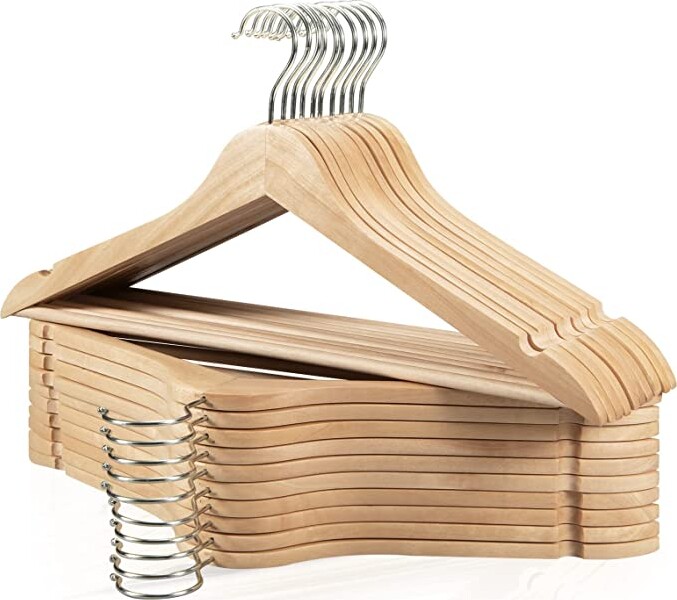 For heavier items like blazers and coats, I like these wooden hangers.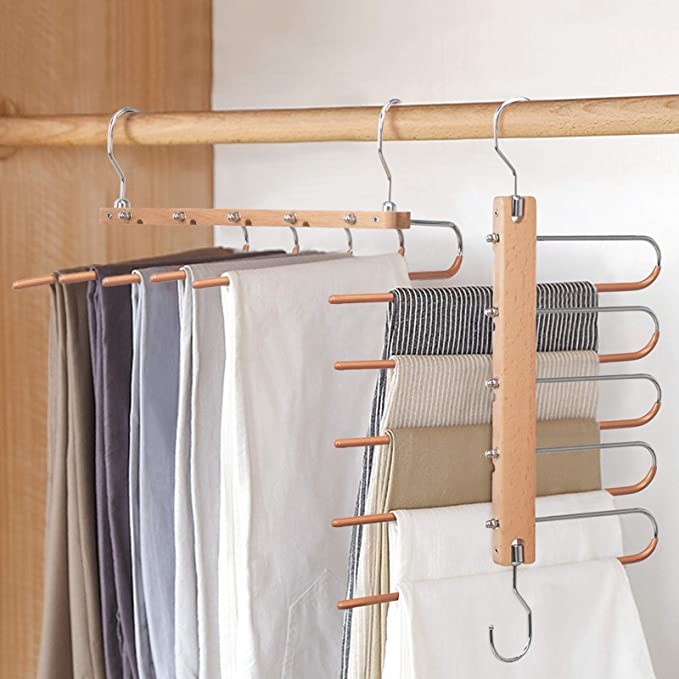 My favorite closet space saver are these Magic Pants Hangers. They hold 5 pair of pants each and hang vertically to save space and can also hang horizontally for easy viewing. I have all my pants and jeans on these type of hangers.
Bathroom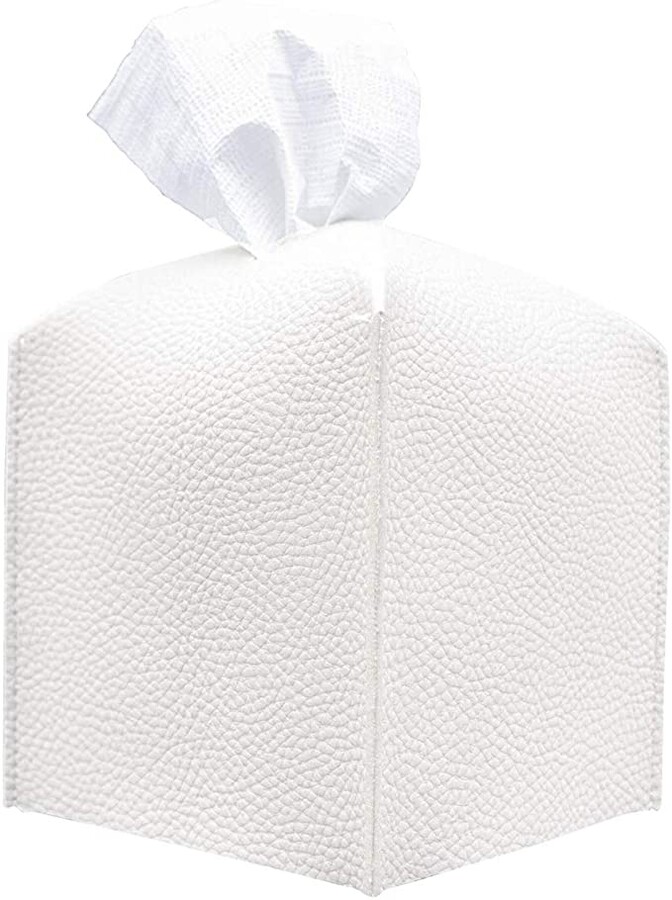 Tissues are a necessity, but the boxes can be an eye sore. These tissue box covers are sleek looking and come in several colors. I have the white and the grey.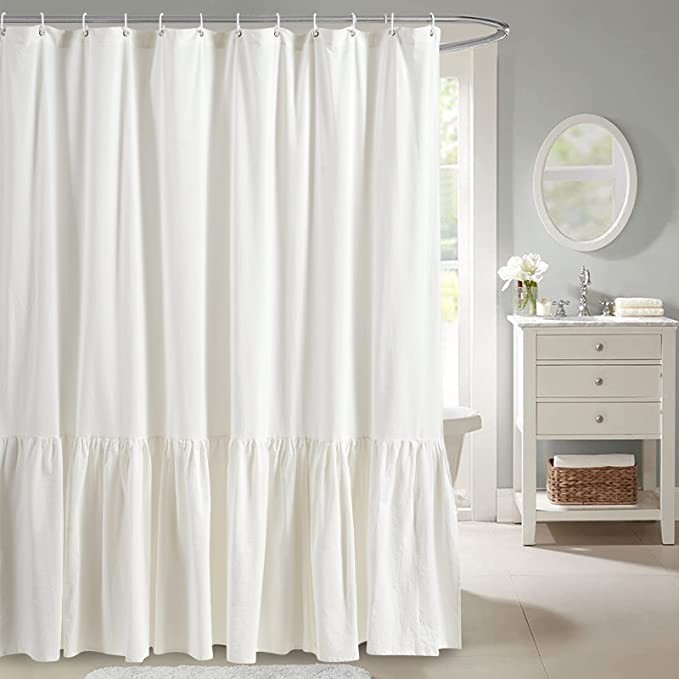 Another new purchase this year was this neutral colored farmhouse shower curtain. I love that it has some feminine touches, but is not over the top.
Outdoor Home Decor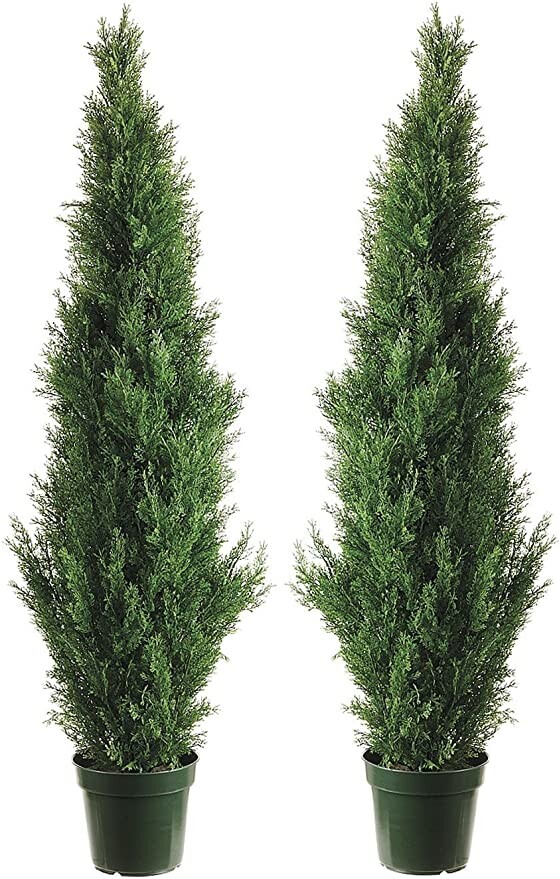 Winter is not the most popular time for outdoor decor, but I did want to include these artificial topiary trees. These look good all year around, and I have enjoyed these on the deck of our apartment. They are 4 ft. tall and come in a set of two.
This completes the best of Amazon home 2022. If you missed the other two posts in this series, which were clothing and beauty, you can see them here and here.