As the peak travel season approaches, I thought it would be helpful to share some travel friendly makeup with you today. Traveling light is so much easier said than done, and I have failed at it so many times! However, I am getting better at it and one area that really helps you to pack light is condensing the amount of makeup that you take.
Whether you are traveling for a few days or a few weeks, you basically need the same things when it comes to makeup so it's important to pack things that are compact and can perform double duty.
Foundation
My current favorite foundation is the L'oreal True Match Nude, but it comes in a glass bottle which is not ideal for traveling. As much as it pains me to leave it behind, I usually don't take it for that reason…especially if I'm flying.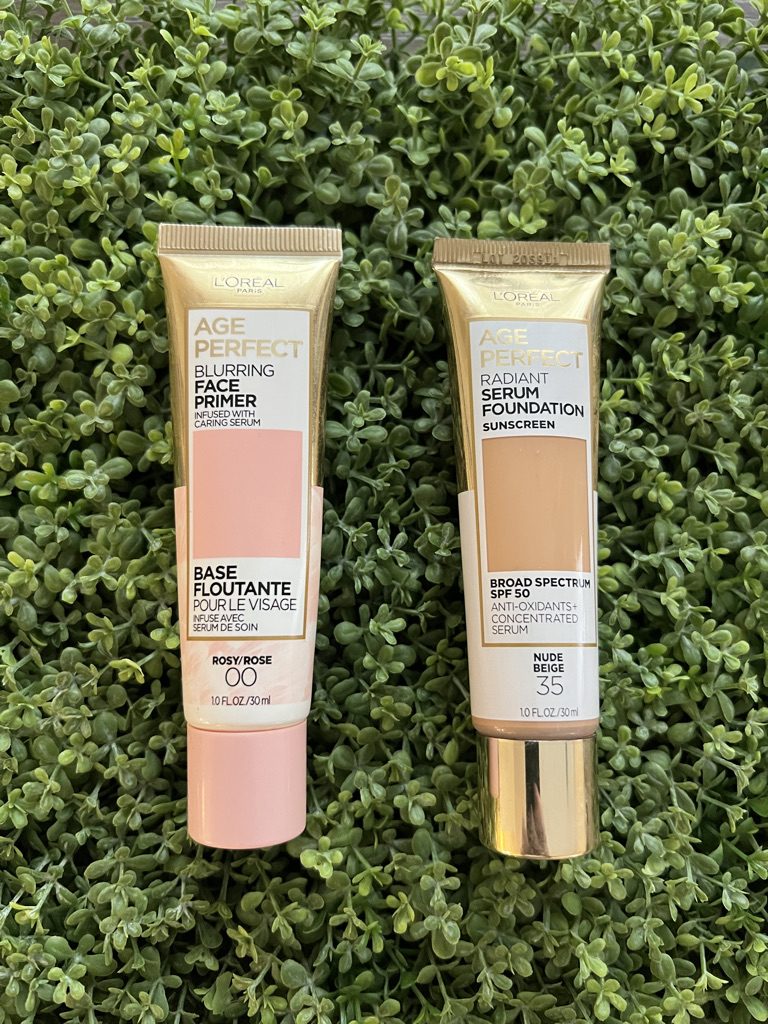 A good alternative is the L'oreal Age Perfect Radiant Serum Foundation. It comes in a plastic squeeze tube that is lightweight and will not break. There is also a matching primer from this line that comes in the same type of container.
For a foundation will full coverage the It Cosmetics CC+ Cream is hard to beat. The e.l.f. Camo CC Cream is an affordable alternative to the It Cosmetics version.
BB Creams
Another travel friendly option to a full foundation is a BB cream. These multi-taskers are ideal for traveling. They can double up as a moisturizer, primer, and foundation all in one. Some even contain sunscreen for added protection, but I always advise women to continue to wear sunscreen under foundation even if it contains sunscreen.
Tinted Sunscreen
If you feel comfortable not wearing a foundation, then a tinted sunscreen may be all that you need. This is especially true if you are going to the beach, and a full makeup look is not necessary. My two favorites are:
Eyes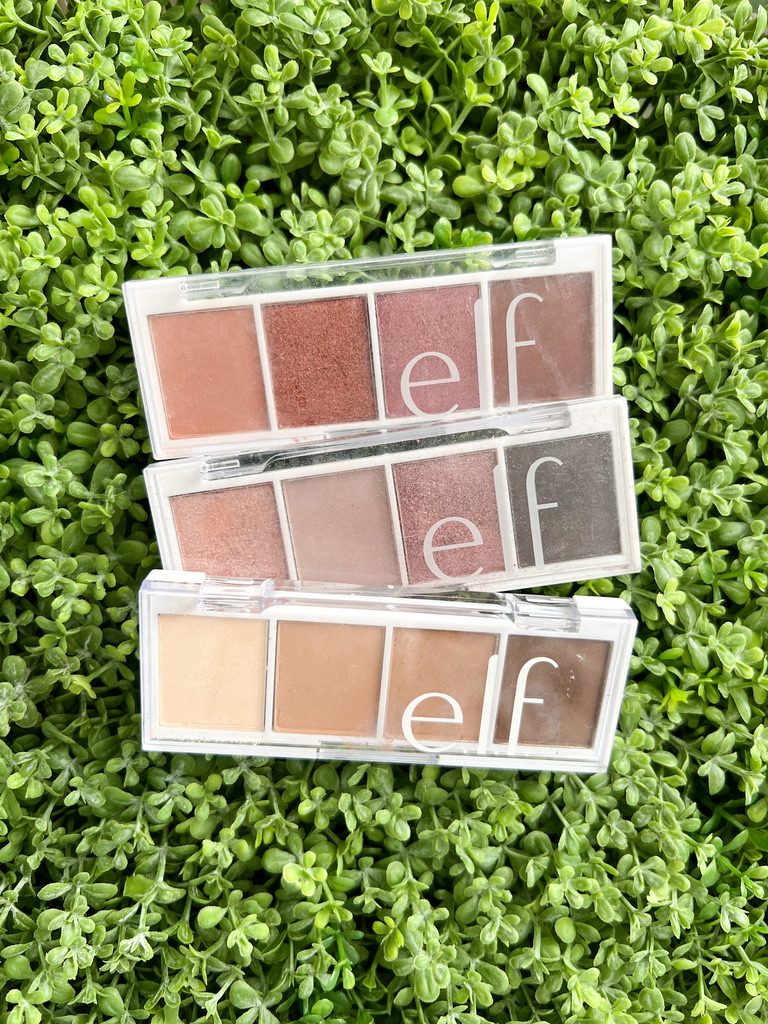 I have three requirements for travel eye makeup. First it needs to be small and easily packable, and second it needs to be easy to apply, and third it needs to be versatile. By versatile, I mean I want to be able to create a simple day look, and then take it up a notch if we go out for dinner or something like that.
e.l.f. Bite Size Eyeshadow Palettes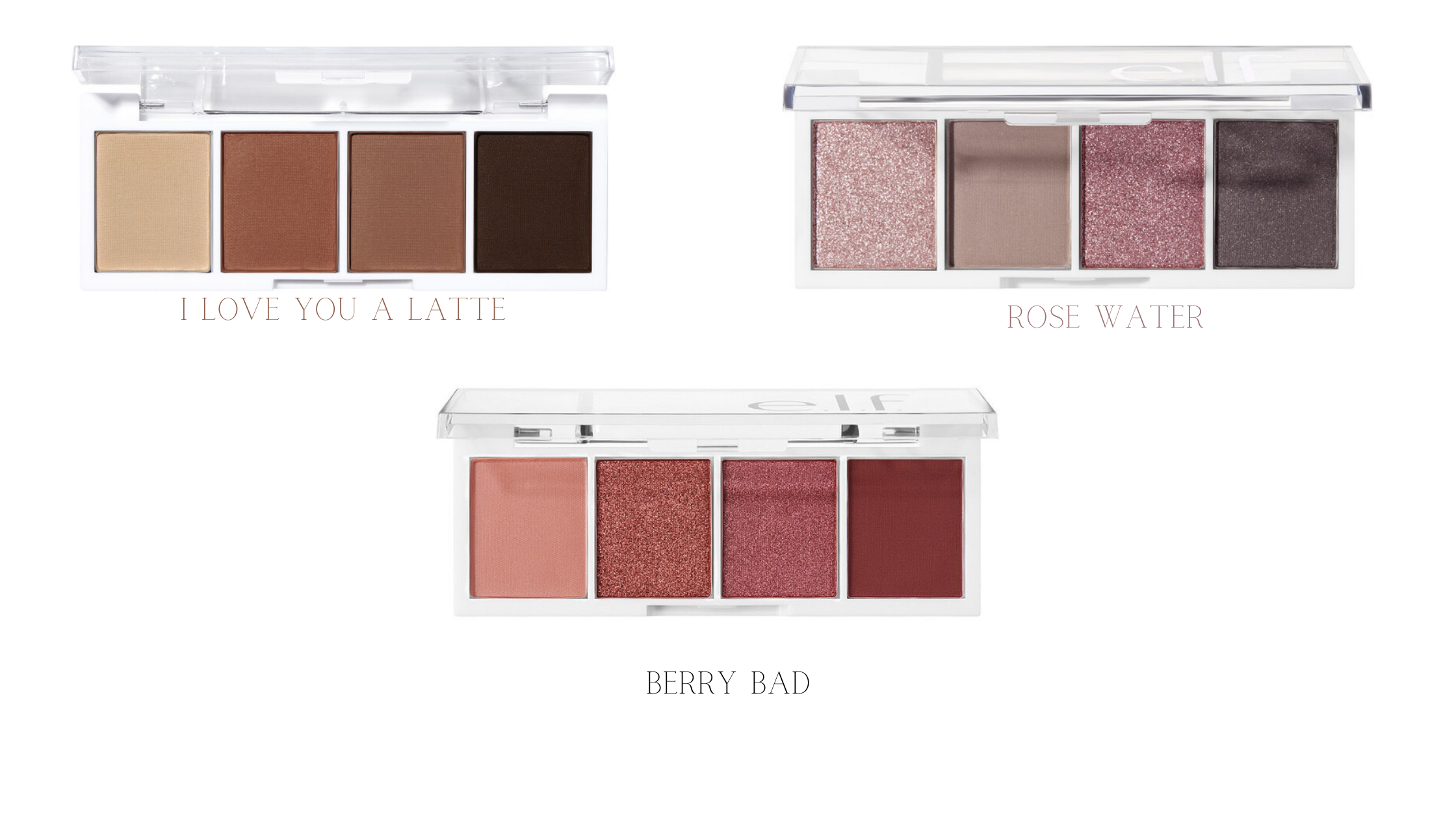 These Bite Size Eyeshadow Palettes by e.l.f. are amazing. At only $3 each, you can afford to try every color! I am impressed with the color payout for such an inexpensive price point, but they are a nice product and perfect for travel. The mixtures of mattes and shimmers give you options for day and evening looks, and the darkest tone can be used as an eyeliner. I rarely take a separate eyeliner pencil with me when I travel.
These are the three palettes that I personally have used, but there are several more to choose from. I really enjoy the "I Love You A Latte" for a neutral palette.
e.l.f. Putty Eye Primer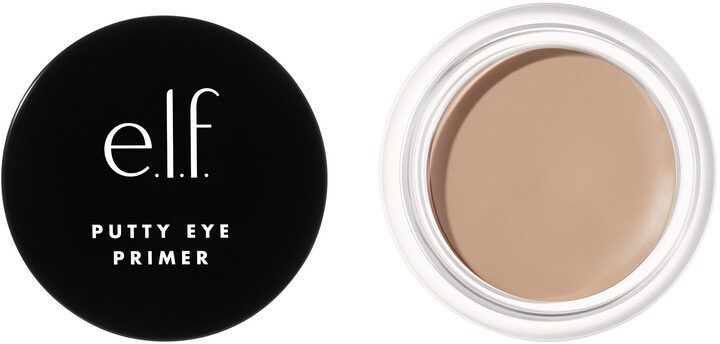 For a quick and easy travel look, the e.l.f. putty eye primers can double as a cream eyeshadow. They come in 6 different shades, and I like the Rose for a one and done look. These are packaged in a tiny light weight round container easy for packing. It does not look pink on the lid as the name implies. I would call it a taupe color. I just apply it to the moveable part of my lid with my finger, and that's it!
Mascara & Brow Tint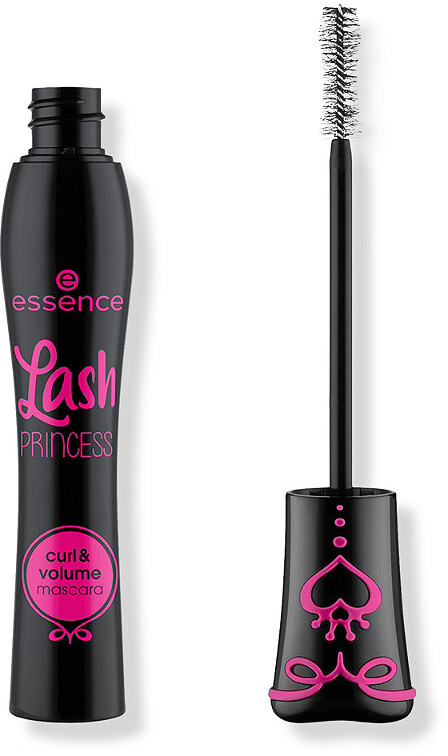 These items don't take up much space, so I typically just pack my usual favorites. Currently I'm enjoying the Essence Curl & Volume Mascara. This gives me full lashes, and eliminates the need for an eyelash curler. I wouldn't say it gives the same look as the eyelash curler, but I hate curling my lashes so I'm fine with it. This product is only $5 so if it gets lost on your trip…no big deal.
If you prefer higher end mascara, then I would suggest the trial sizes that are near the check out at Ulta. You can get the top sellers in a mini version.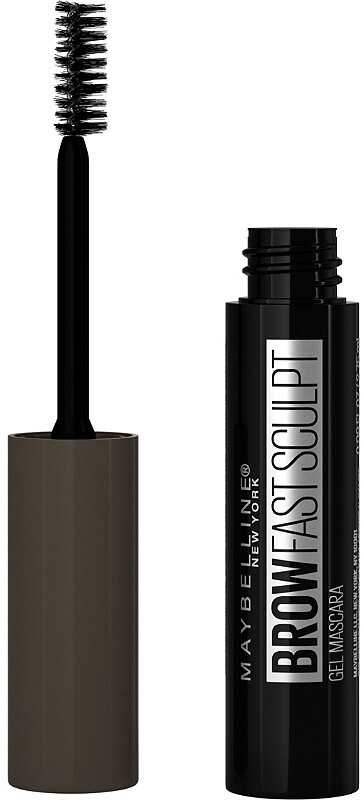 I have not experimented with many brow products. My brows are still full, but the color of the brow hairs has faded, so I use a brow gel just to keep them in place and darken them just a bit. I like the Maybelline Fast Sculpting Brow Gel in medium brown. This comes in a small tube similar to mascara, so it's also travel friendly.
Face
Travel friendly makeup would also include a combination blush, contour, and highlight palette. Here are a few that I rounded up, but I have not personally tried these.
I don't always use a bronzer and highlighter, so in that case my pick would be a simple one step cream blush. I have several that I like, but the most compact easily packable are the MILK MAKEUP Lip + Cheek Stick Werk Mini and the Maybelline Cheek Heat.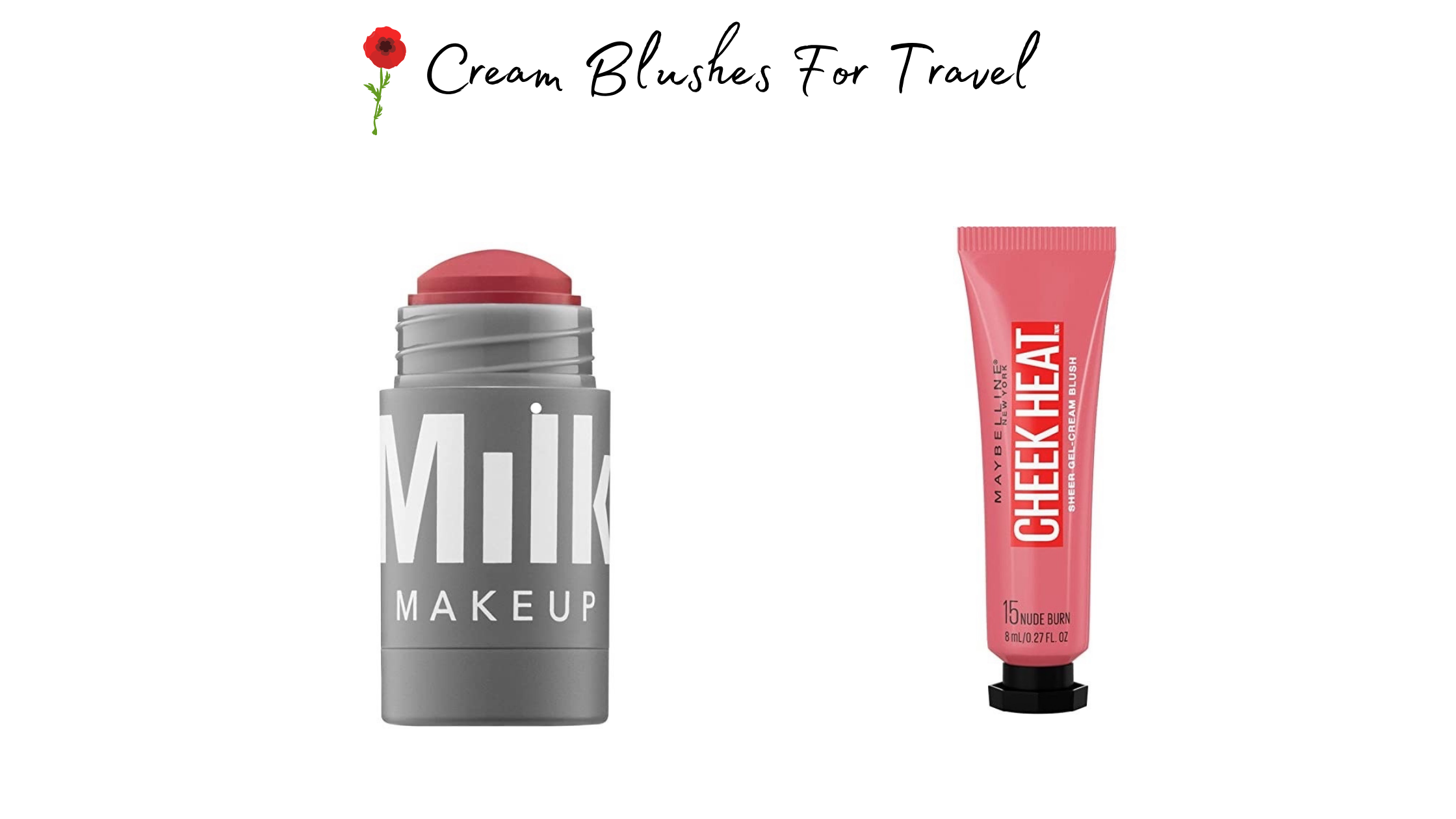 Lips
Trying to narrow down lipstick choices can be really hard, but in my experience I don't wear half of the lipstick that I toss into my makeup bag…just in case. I would recommend one neutral shade and one bright color and a gloss to match. Also a lipliner such as this one by L'oreal in a neutral color.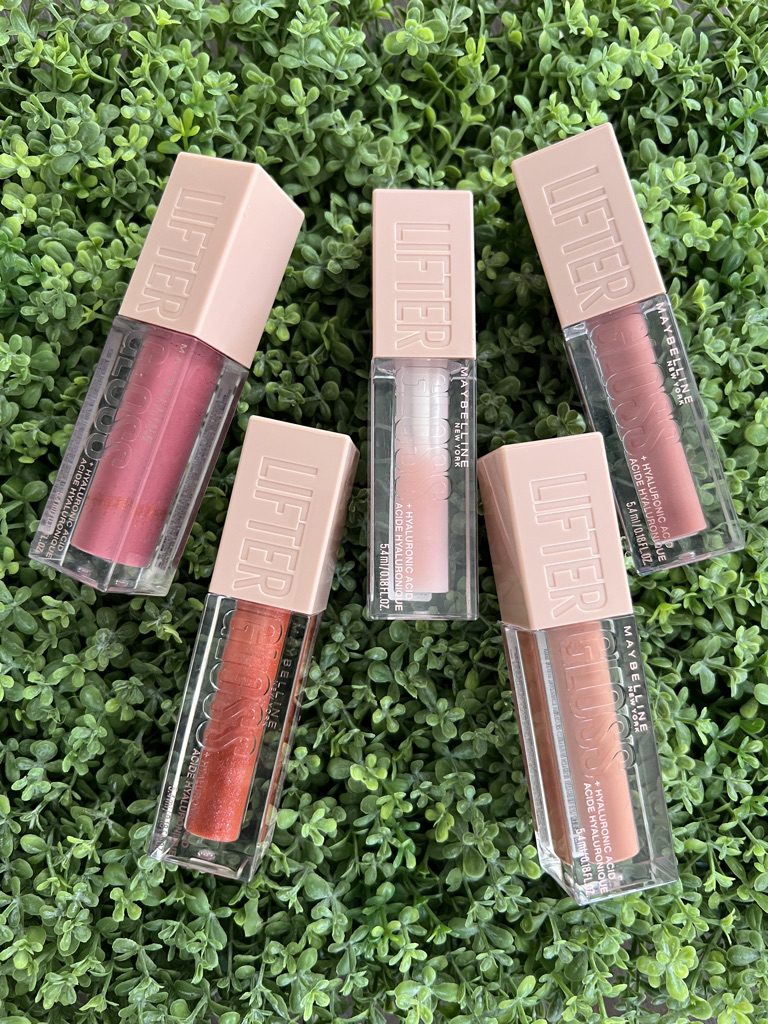 I have talked about the Maybelline Lifter Glosses so much because they are that good! Most of the time when I travel I just wear one of these with no lipstick needed.
Another good product for traveling is Lanolin Crean for the lips. This is typically sold as a product for nursing mothers to sooth sore breasts, but it also makes an incredible moisturizing lip balm. I keep them in my purse and by my bedside. They also make a good topper for a lipstick. This 3 pack of minis work great for travel.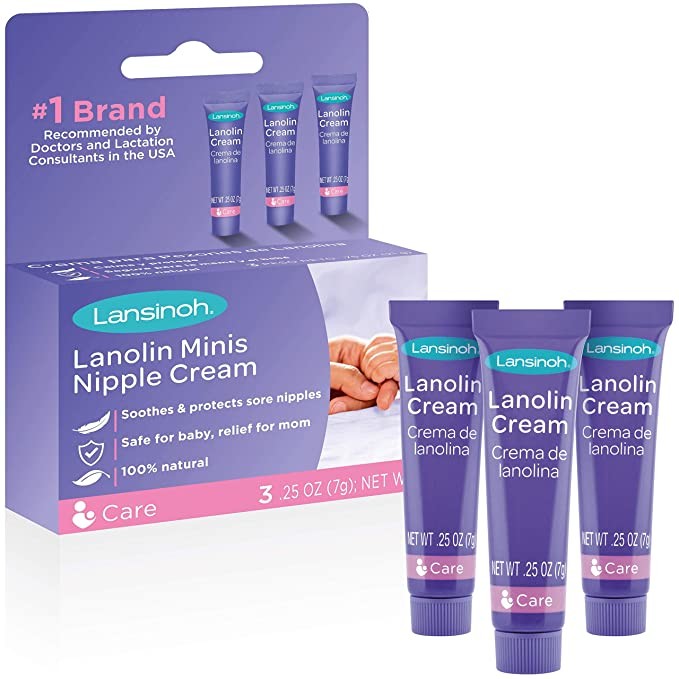 Here are some of my favorite lipsticks that go with everything!
Makeup Bag
Now that you have some ideas for some travel friendly makeup, let's find something for you to put it in! I like a bag that either hangs up or has a base to keep it upright. I've tried using large zipper pouch style bags, but they tip over and my makeup goes all over the place.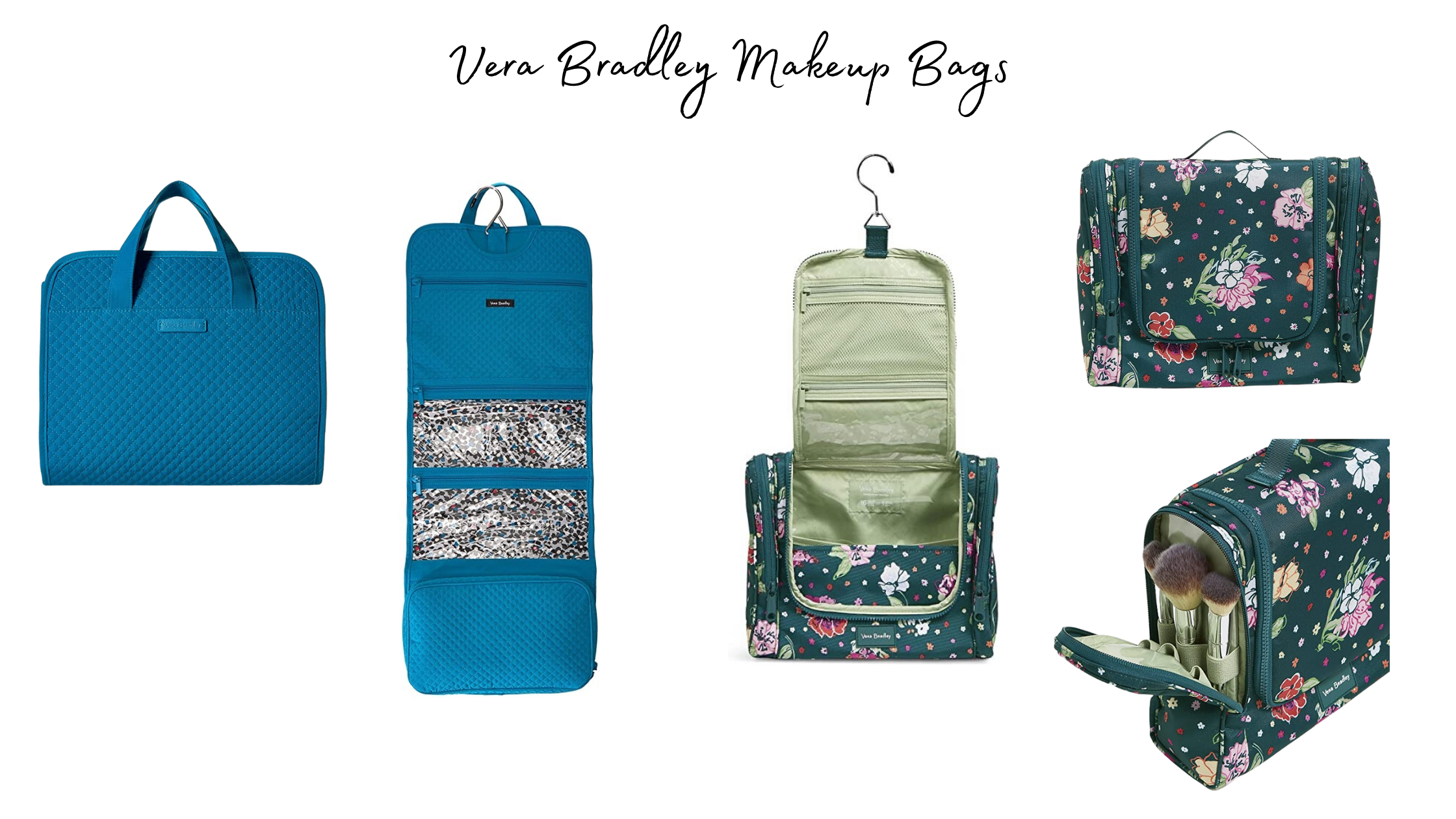 For years I have been using this Vera Bradley travel bag for my makeup. I like that it folds up nicely and then can hang in a hotel or bathroom.
Here are some more affordable styles from Amazon that look promising. This one is currently in my cart.
You might also enjoy this spring travel post.