January can be a tough month for many reasons. Even though it's my birthday month (Happy Birthday to me today), I get it. It's cold and everything can seem a little blah after Christmas is over. Well, today I want to share 10 things to perk you up in January. These are some things I'm loving lately…some I already have and some are on my wish list.
I was fortunate enough to snatch up a pair of the Ugg Ultra Mini Boots before Christmas. I got them in black because that's the only color I could find in my size. I dearly love them and I have already worn them nearly every day! I really want a pair in a light neutral, but Uggs are sold out everywhere. If you want a bold color you might be able to still find some, but the neutrals are pretty much gone.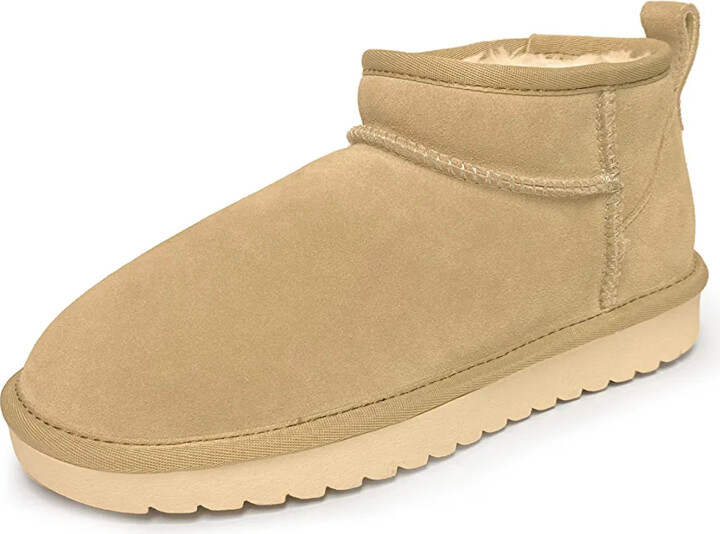 I found this pair on Amazon, and I ordered them yesterday. I hope they will be a close match for my Uggs, and I will let you know what I think when I wear them. The price is moderate at $69.99 versus the $130 price tag for Uggs. They have good reviews so I have high hopes. Cute, cozy boots will certainly perk you up in January.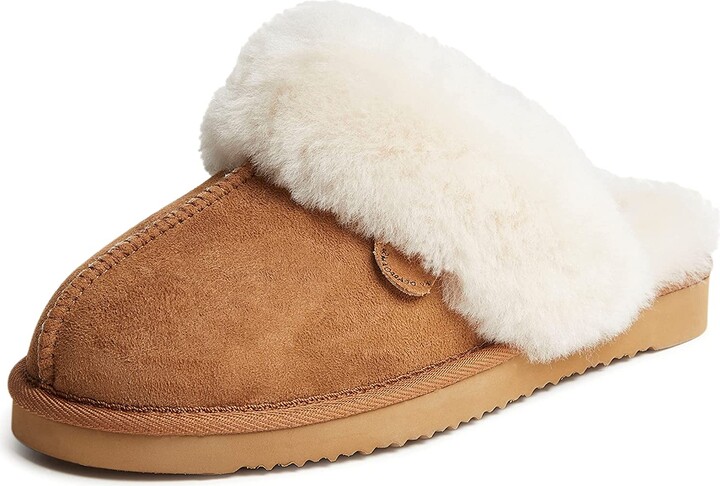 If you didn't get a nice pair of slippers for Christmas, I would highly recommend these Dearfoam Shearling slippers! They truly bring me joy when I slide my feet into them every morning and evening. I also got a pair for my daughter and she is hooked.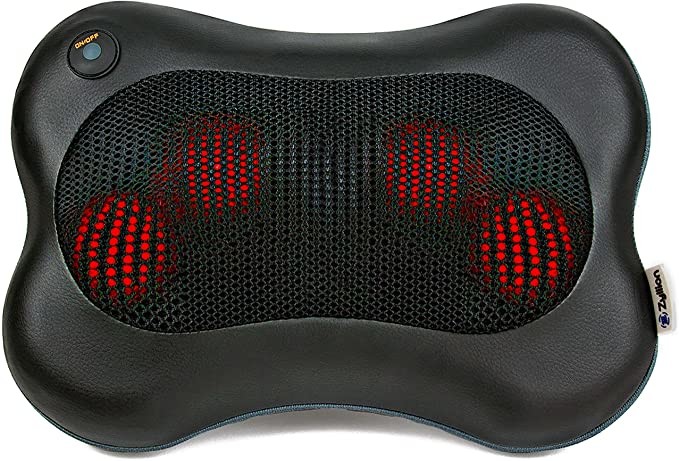 I may have mentioned this back and neck massager before, but it's worth repeating. This device will perk you up in January with a Shiatsu style massage. It changes directions every minute and also produces mild heat to ease an achy back or neck. I keep this next to my sofa, and it's the next best thing to having a real person rub your back.
4. Angie Hot & Flashy Brush Set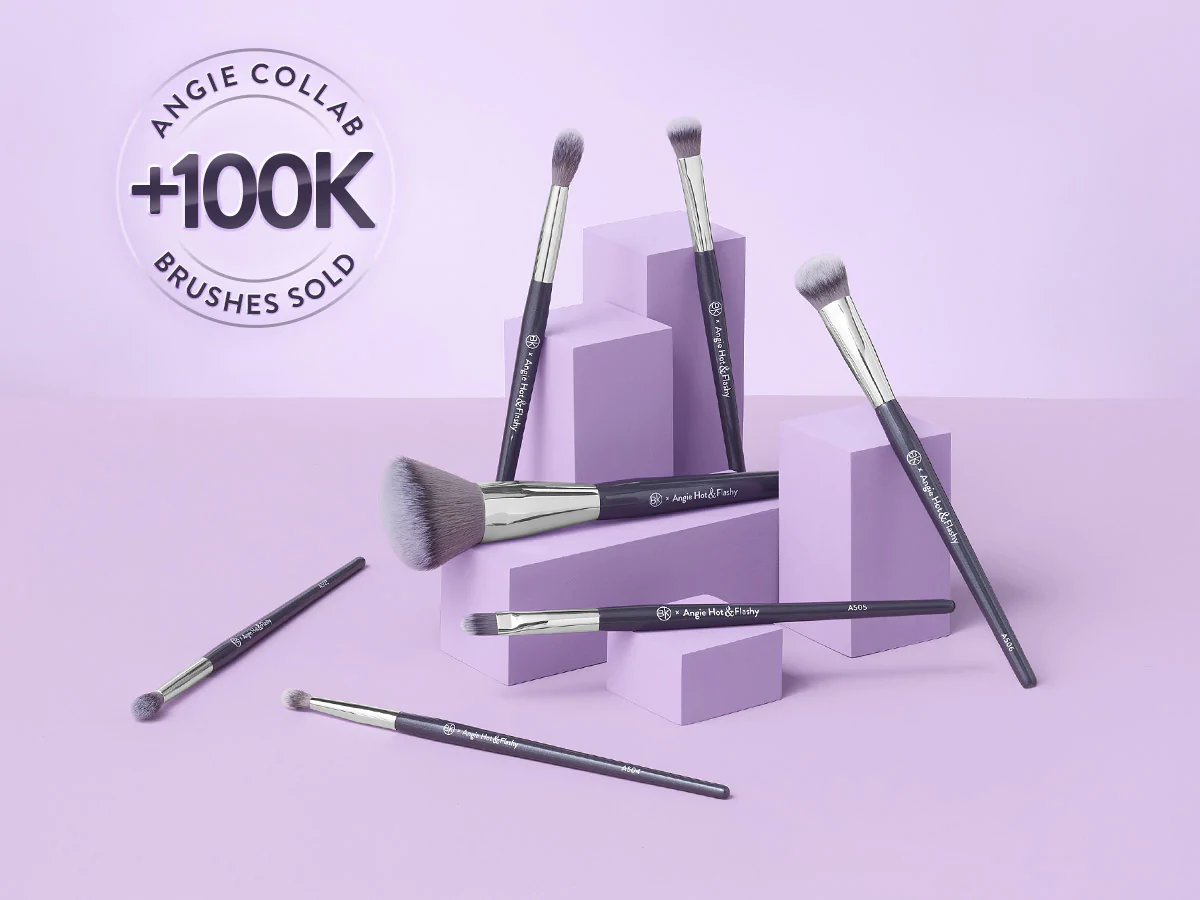 If you aren't familiar with Angie, she has a beauty YouTube channel called Hot & Flashy. She is great, and I get a ton of makeup and skincare tips from watching her channel. She recently collaborated with BK Beauty to design her own line of makeup brushes with mature skin in mind.
I don't have the brush set yet, but it is on my with list for this year…maybe Mother's Day? If this set is not in your budget, I do recommend this set from Amazon. I've been using these brushes for several months and I really like them.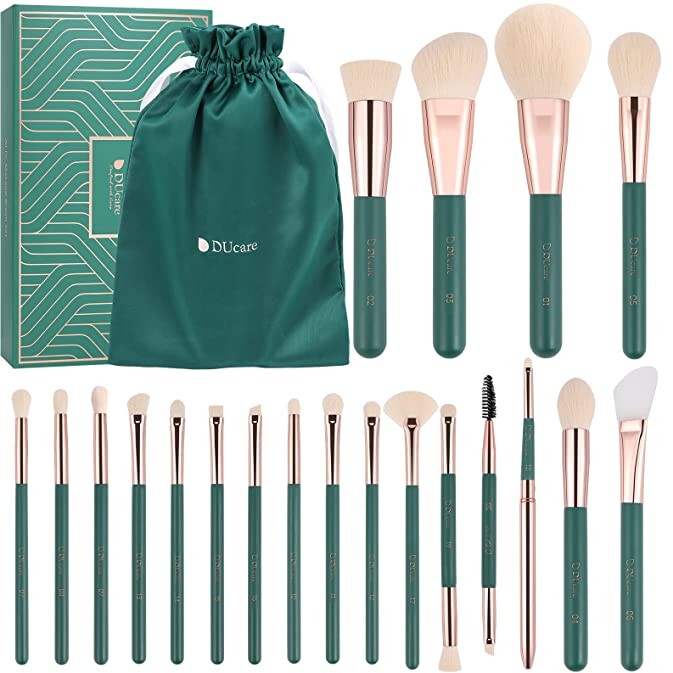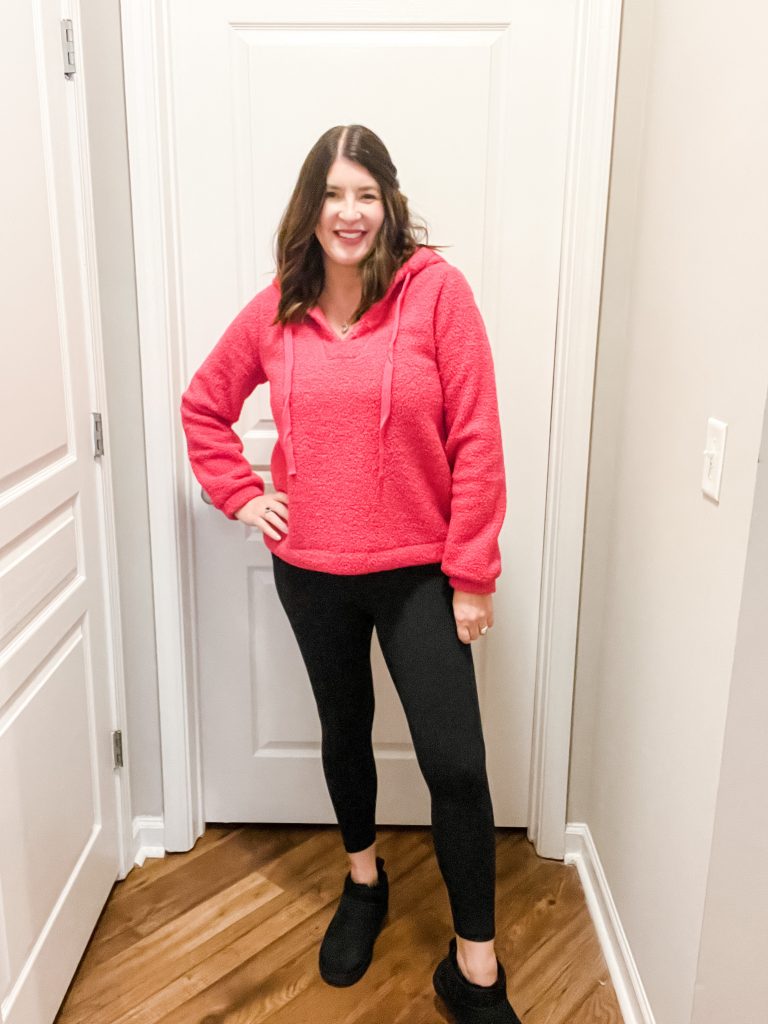 This Sherpa Hoodie in bright fushia is sure to perk you up in January. It also comes in white and grey and is currently on sale. This piece is perfect for a cold day to wear with leggings or jeans. I'm wearing a medium and it runs true to size. The lighting in my photo distorts the color a bit…the photo below shows the color more accurately.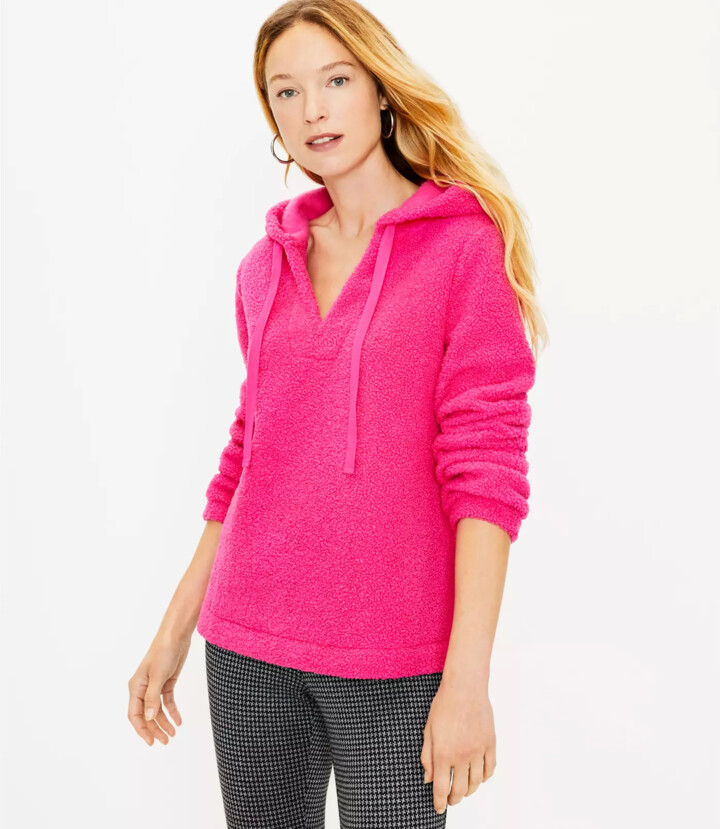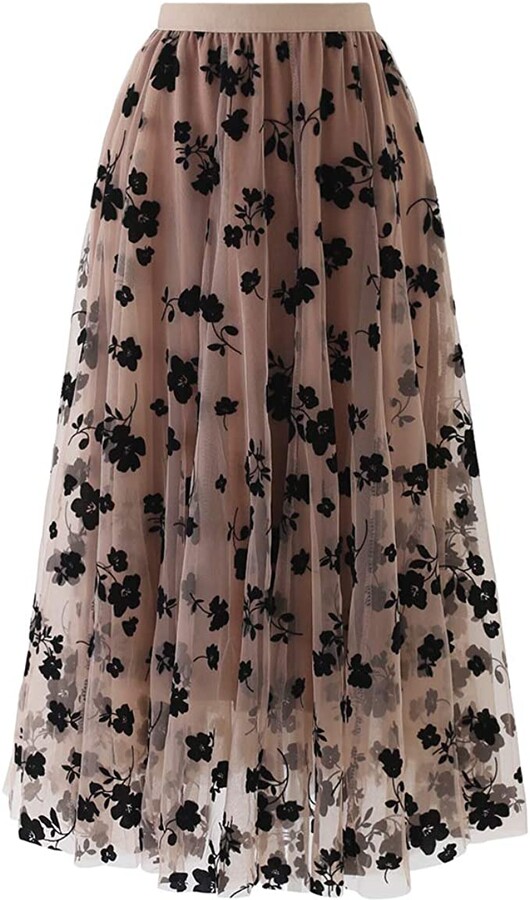 I've been seeing this gorgeous floral midi skirt featured by a couple of other influencers. I featured it back in 2021 and it's still available! It looks much more expensive than it is, and can be worn all year around. I'm wearing a large.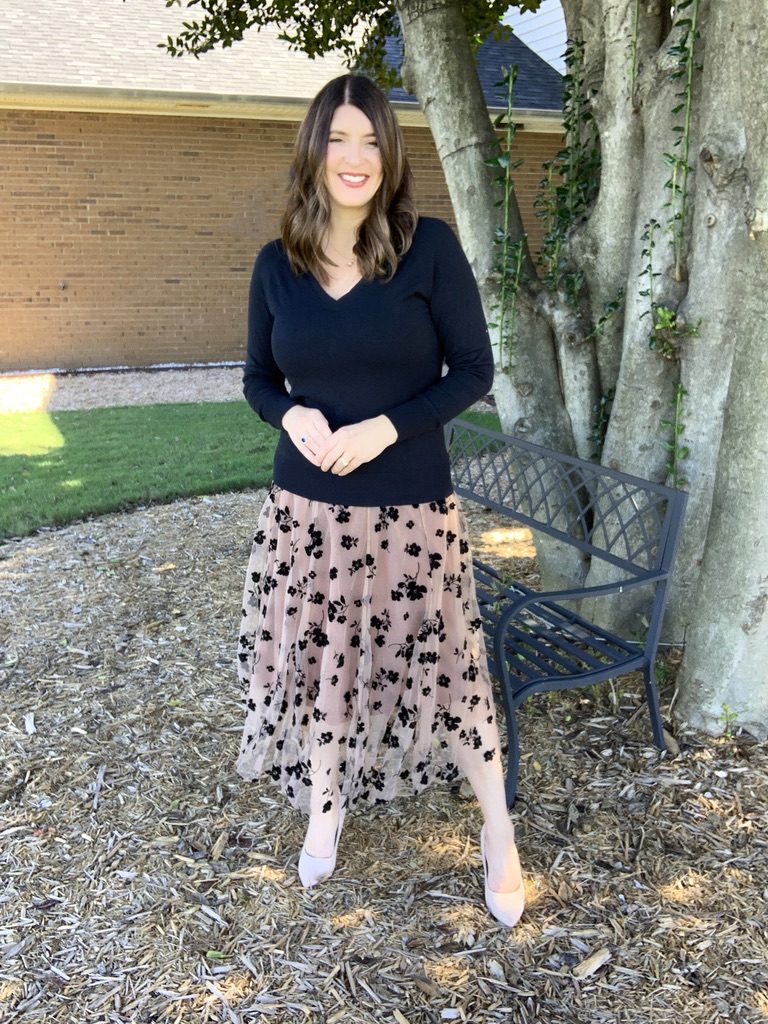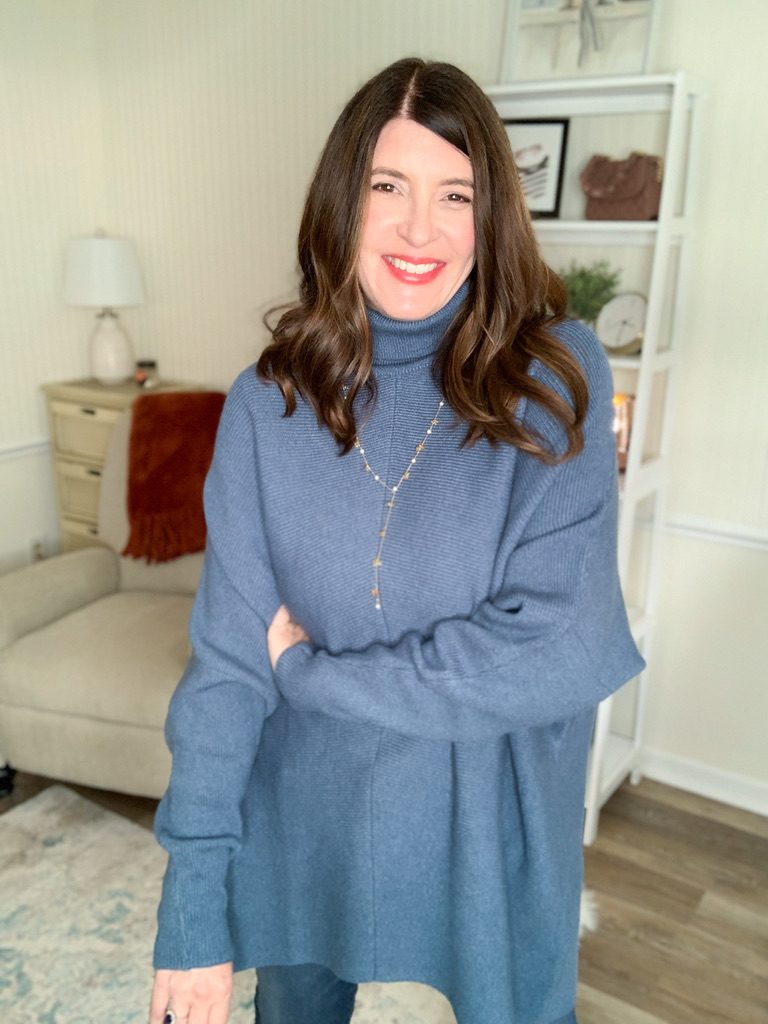 You can never have too many cozy tunic sweaters to wear with your favorite leggings in January and all the way to spring. This one has been a long time favorite and I have it in two colors…this blue one and I also have it in white. Size down in this as it runs very oversized.
8. New Lipgloss
Need a little January pick me up? Sometimes all a girl needs is a pretty new lippie. I recently tried the Maybelline Superstay Vinyl Ink in the shade Coy. This is a long wearing lipgloss that does not feel dry and does not look too matte for mature skin. I'm typically not a fan of long wearing lip formulas, but this one is worth a try in my opinion.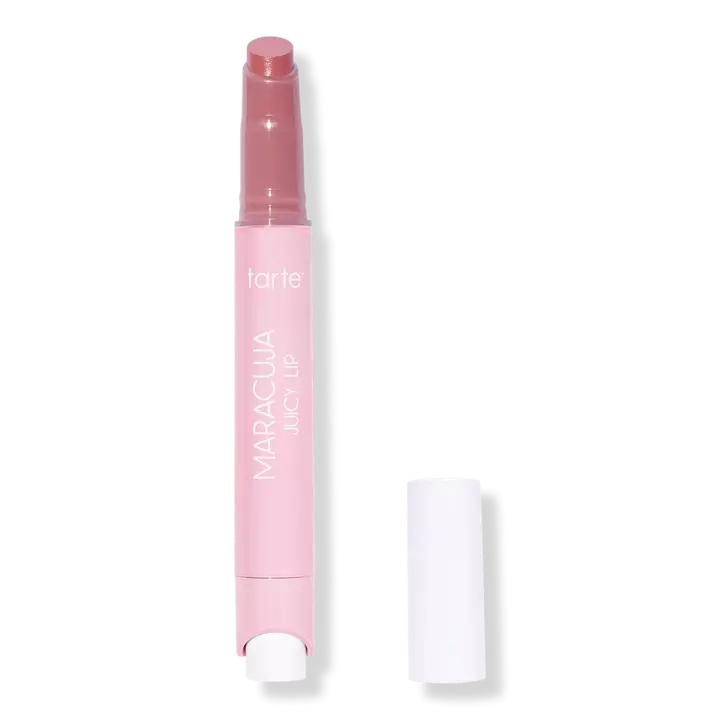 Another good lip formula that I recently tried is the Tarte Maracuja Juicy Lip Balm in the shade Rose. If you like a buttery smooth lip product, you will love this!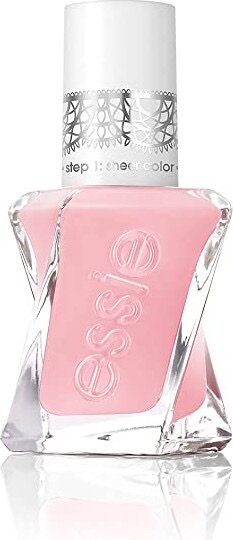 I recently shared this pretty nude pink nail polish over on my Instagram. It's the Essie Gel Couture in the shade Gossamer Garments. I got several compliments on it, and when I took it to the nail salon to use for my manicure, the nail technician went on and on about how pretty it is!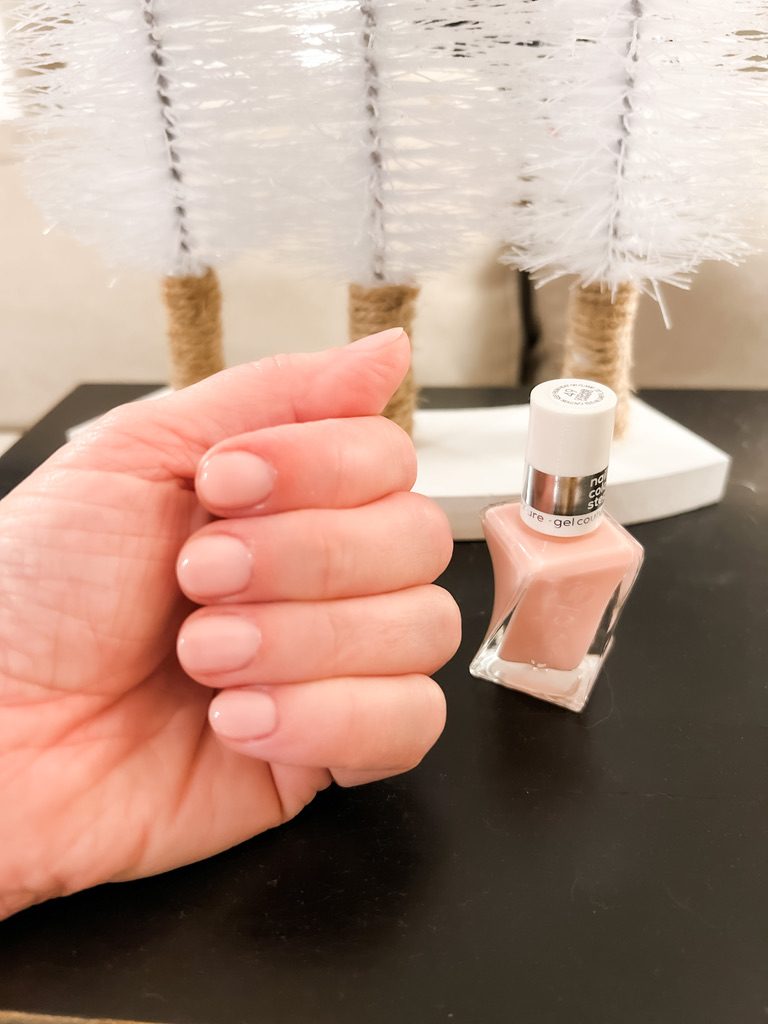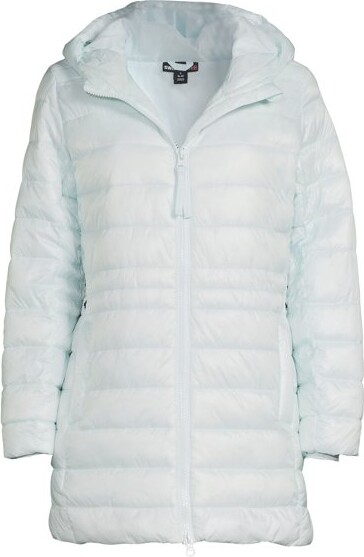 The last item that will perk you up in January is this mid length puffer jacket by Swiss Tech (Walmart). I purchased mine back in December and I have worn it so much already! I like the mid length for the colder days when I need a little more warmth. I walk my dogs several times a day, and this jacket has saved me on the coldest days.
Besides the happy pastel color, I also really like that this jacket has an adjustable tab on both sides that lets you cinch in your waist. Puffer coats can really give you the marshmallow look, so I always appreciate the ones that give me a little shape. You will not find a warmer jacket for $34.98!
I wear my usual size large, and it also comes in 4 other colors.
I hope your January is going well so far. Let me know in the comments what perks you up in January.