My husband and I do not place a lot of importance on Valentine's Day, but we do try to do something a little special. I am very blessed in that my husband does thoughtful things for me all year long, so if Valentine's Day is not a big deal that's perfectly okay with me. The crowds are usually terrible at restaurants, so here are 8 ways to enjoy Valentine's Day at home.
Get Take Out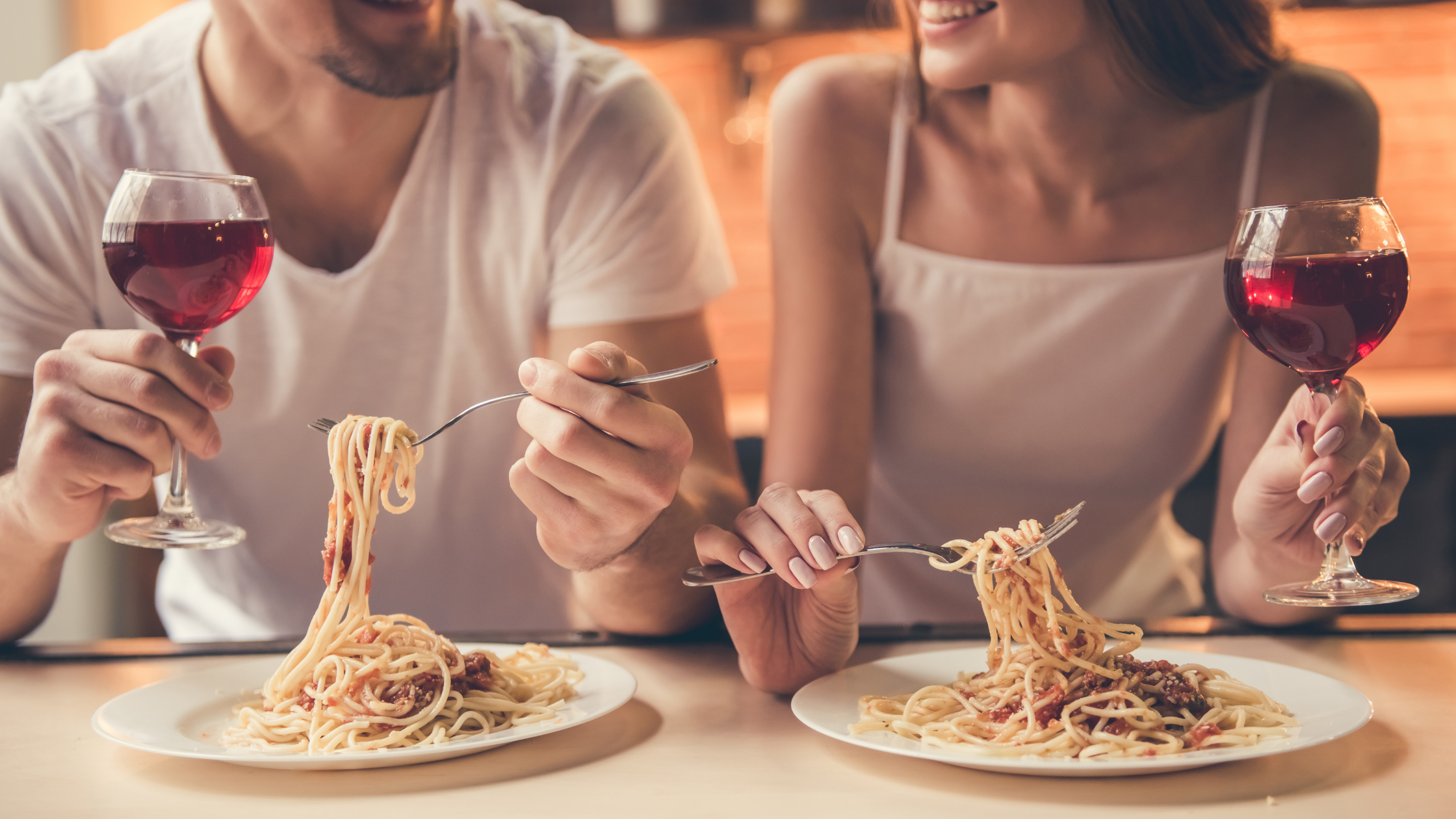 If you don't want to fight the crowds to go out to eat on Valentine's Day, then consider take out. With COVID still having a major impact, take out might be the best option. This way you get the coziness of your own home with the benefit of not having to cook. For me, the ideal Valentine's Day meal at home would be Italian food with Cheesecake for dessert.
Cook Your Spouse's Favorite Meal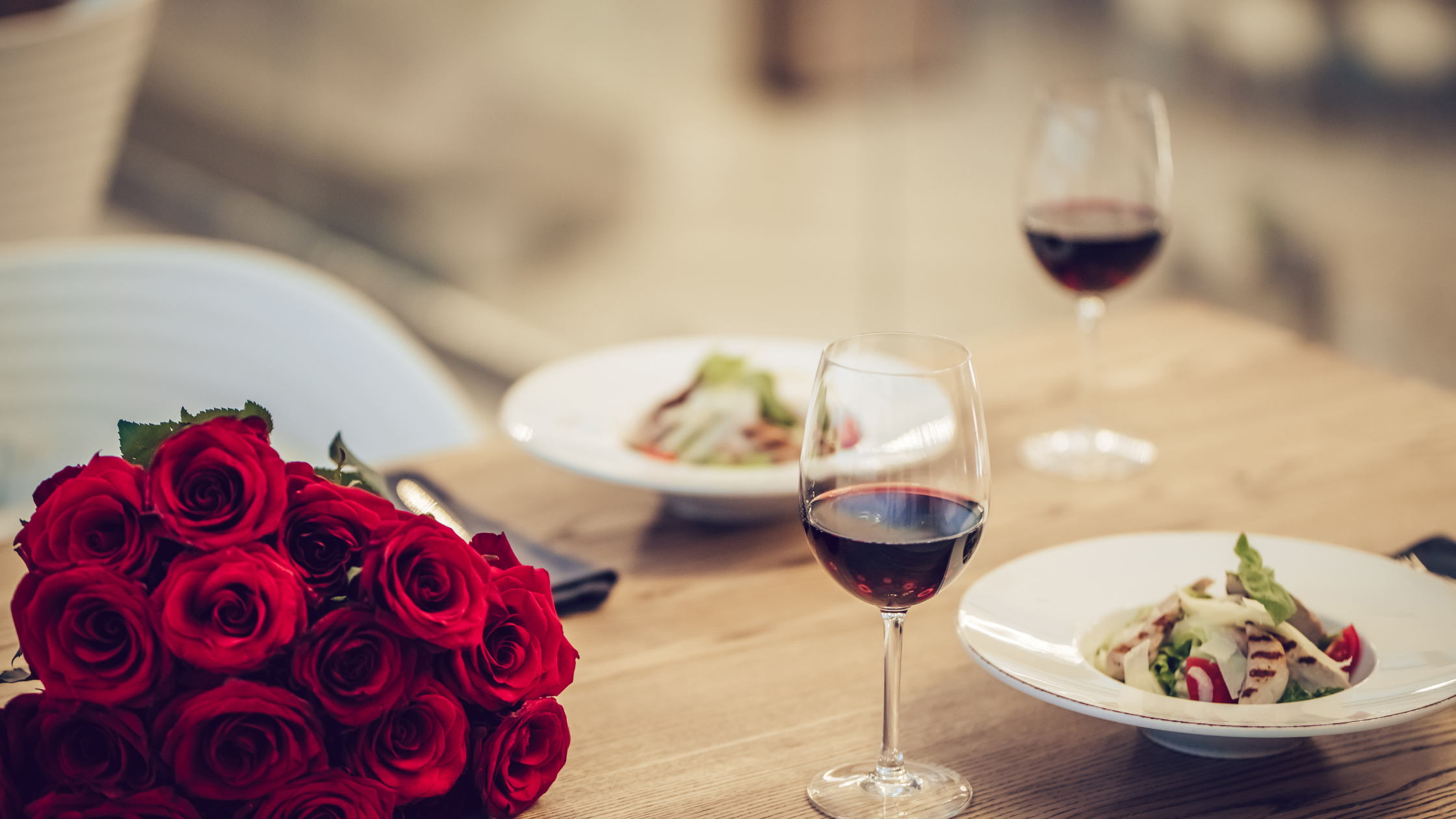 On the other hand, if you do enjoy cooking then making your spouse's favorite meal is a great way to say I love you! My husband loves steak, but it's hard to grill in the winter, so we will probably do take out. Plus, I don't like to cook – just being honest!
Watch Your Wedding Video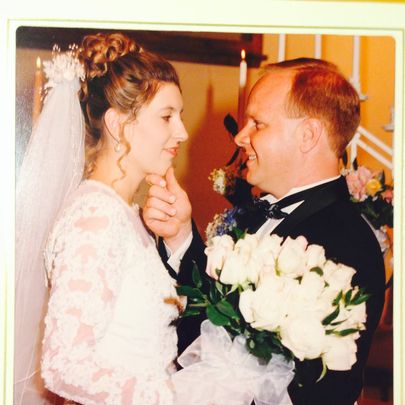 If you have a video from your wedding day, plan to sit down with your spouse and watch it together. I can't think of a better way to remember and reflect on your relationship than to watch the most romantic day of your life!
Create A Pretty Dessert Table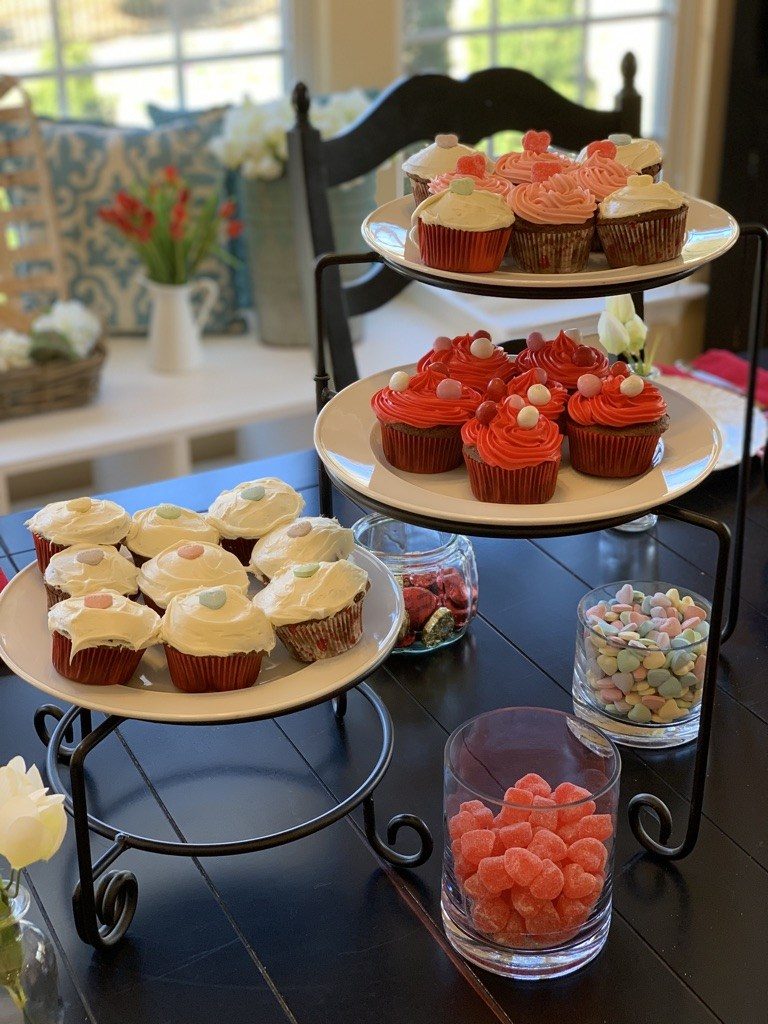 Creating a festive dessert table is a fun way to celebrate Valentine's Day at home. I enjoyed creating this table with cupcakes and candy. This is a good way to include your children in your Valentine's Day celebration.
With food, presentation is key. I have linked some similar tiered food display trays as well as some Valentine's Day food decor.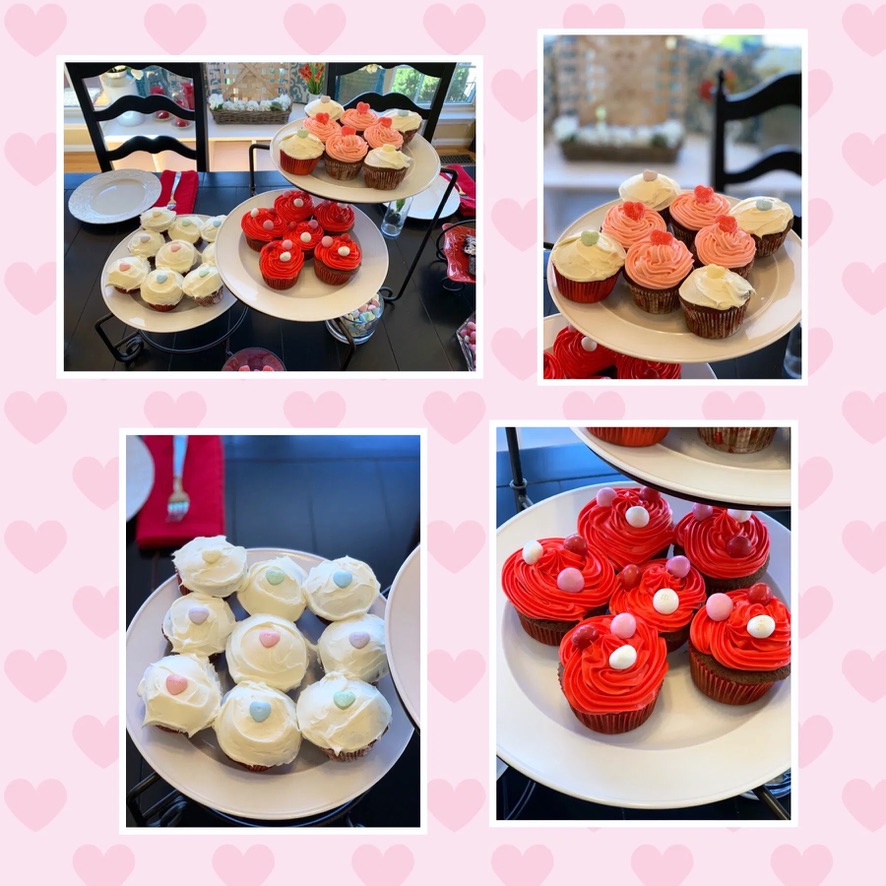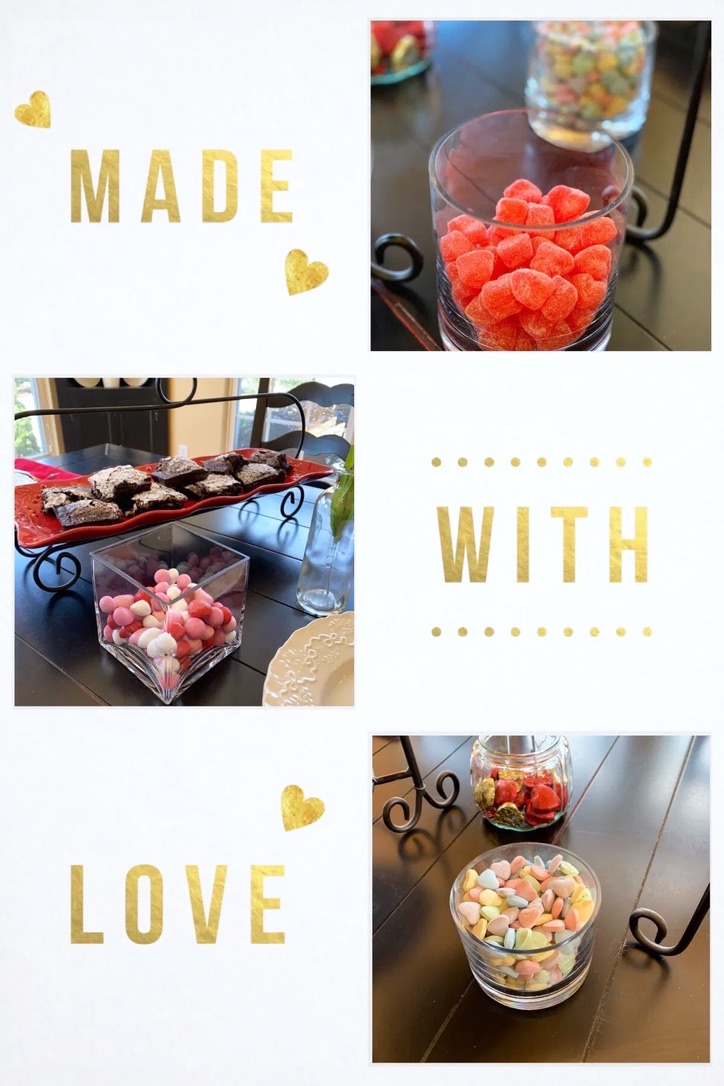 Wear Something Special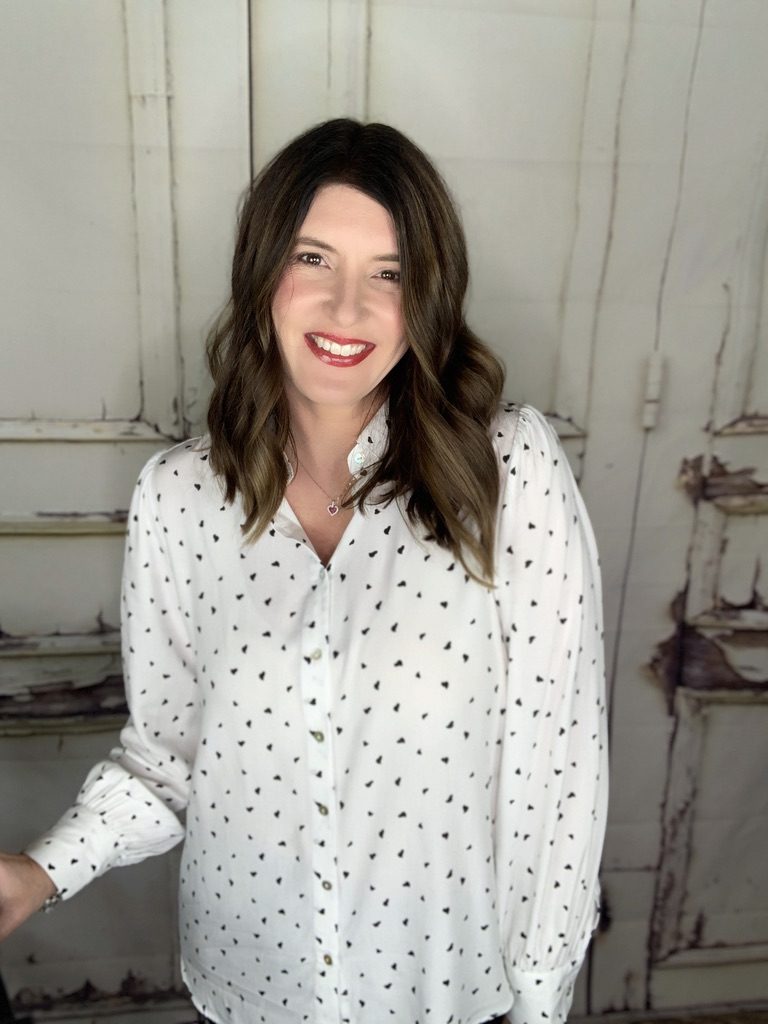 Celebrating Valentine's Day at home does not mean you can't dress for the occasion. Nothing over the top is necessary, but do as much as you like. Here I have taken a simple button down shirt with a heart print and styled it different ways. My top is from Marshall's. This top from Amazon is similar.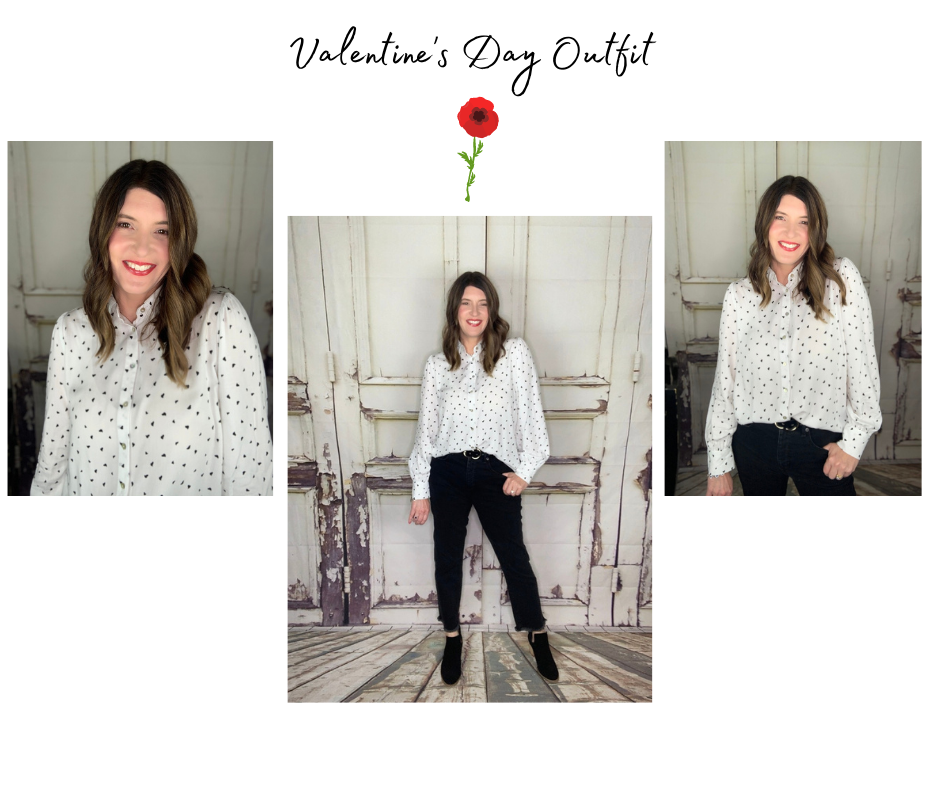 For this combination, I paired the heart print shirt with some black jeans and ankle boots.
In the photo below, I switched out the black jeans for black faux leather leggings and black pumps. I have linked similar black jeans and faux leather leggings in the shopping widget down below.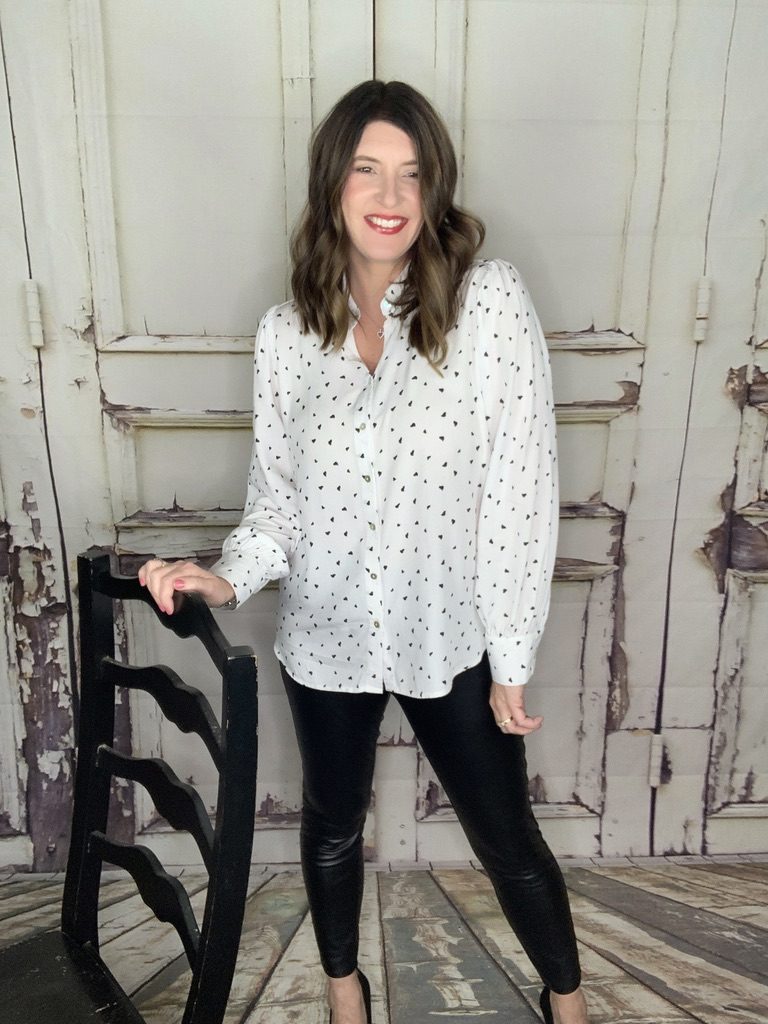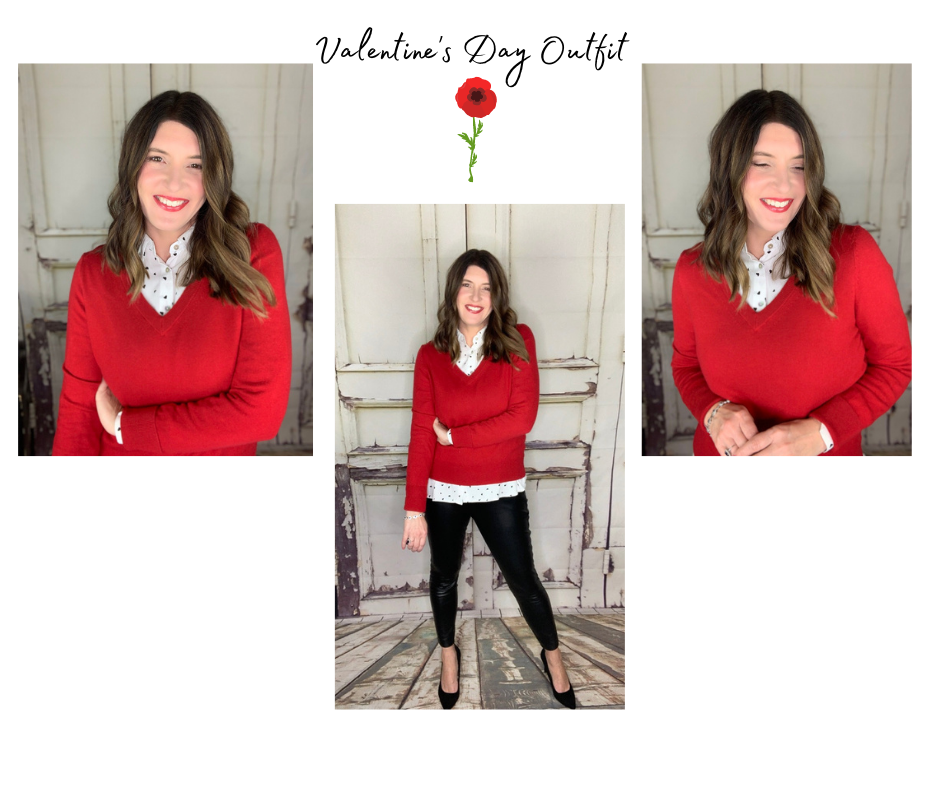 For this look, I layered a red v-neck sweater over the heart shirt and kept the black faux leather leggings from the outfit above. My sweater is still available at Target.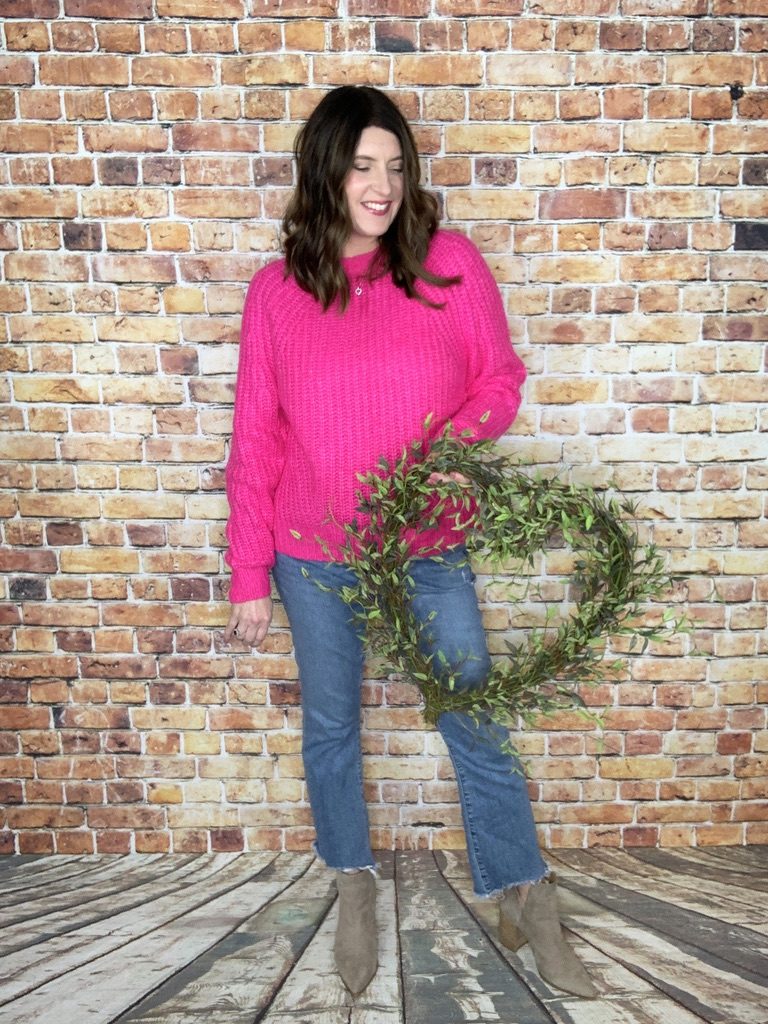 Another idea is to wear pink! Here is a cute sweater from Target paired with jeans and a black skirt. Currently it is on sale for $10, but sizes are limited. It does come in other colors.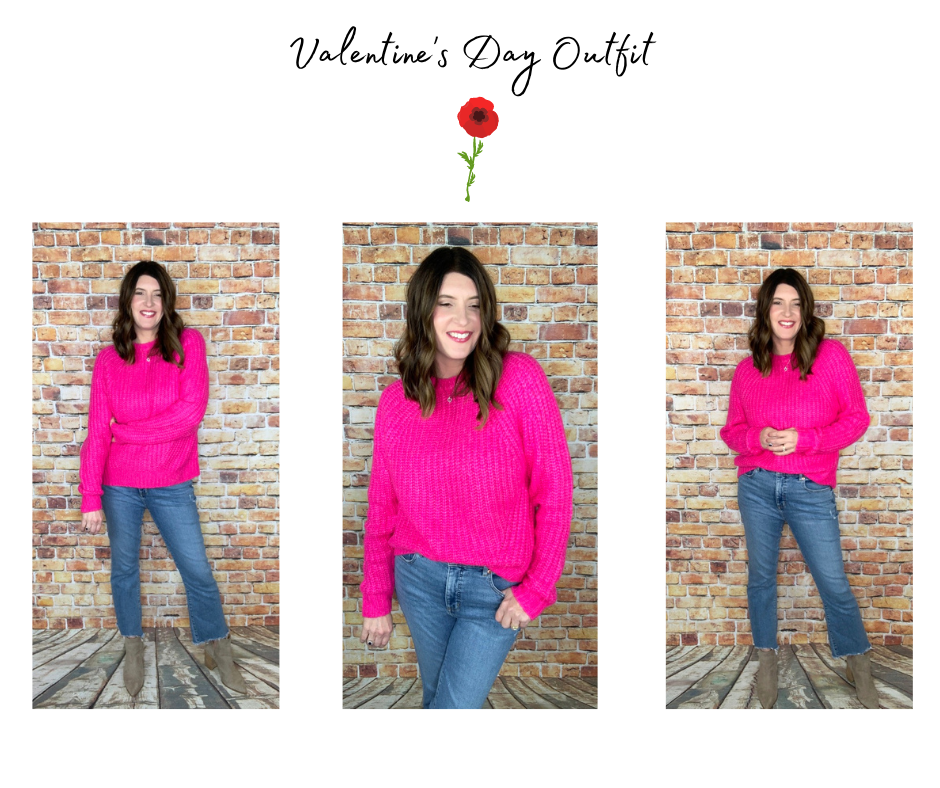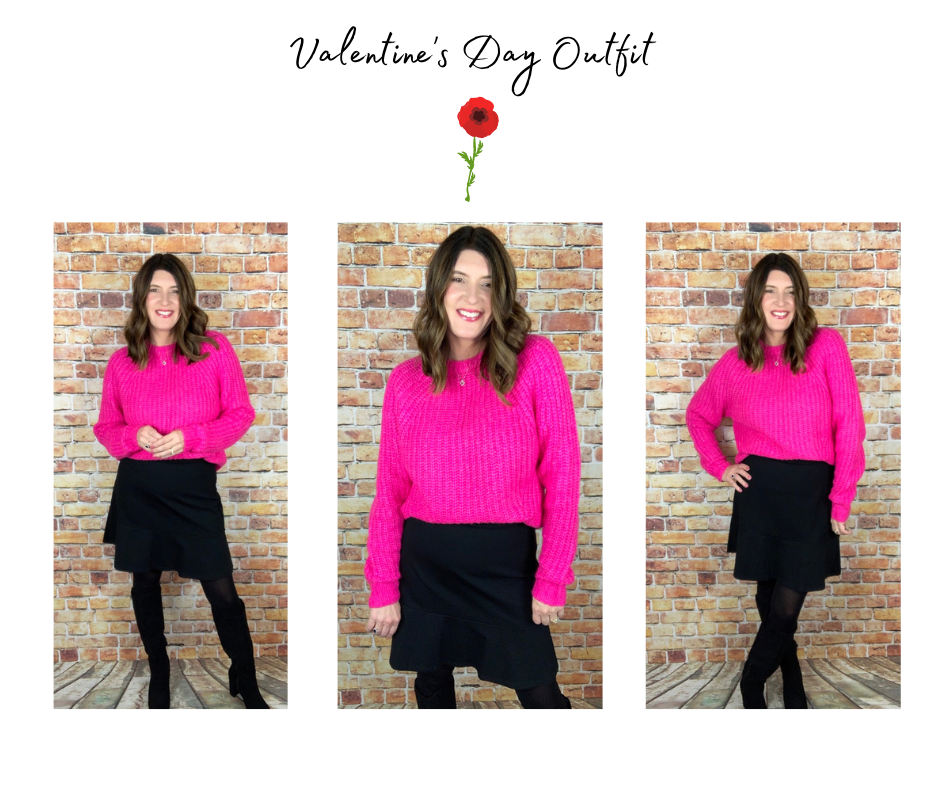 Give Your Spouse A Massage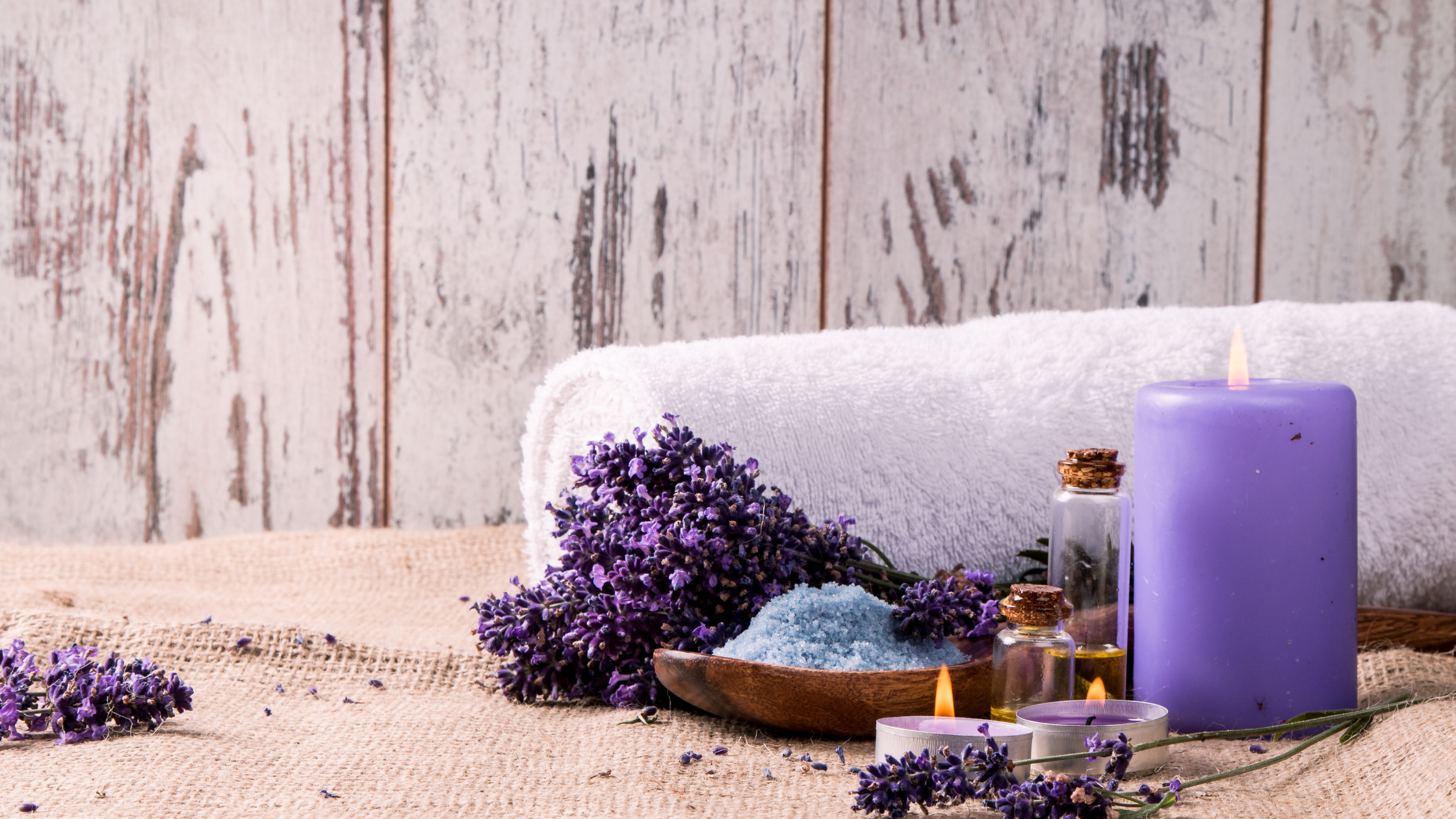 Who doesn't love a relaxing massage? Dim the lights, play some soft music, light a candle, and give your spouse a massage. I have had a massage at a spa several times, and quite honestly it makes me tense to have a stranger rubbing on me. I would much prefer my husband to give me a massage in the comfort of my own home and vice versa he would prefer me to give him a massage.
Gaze Into The Fire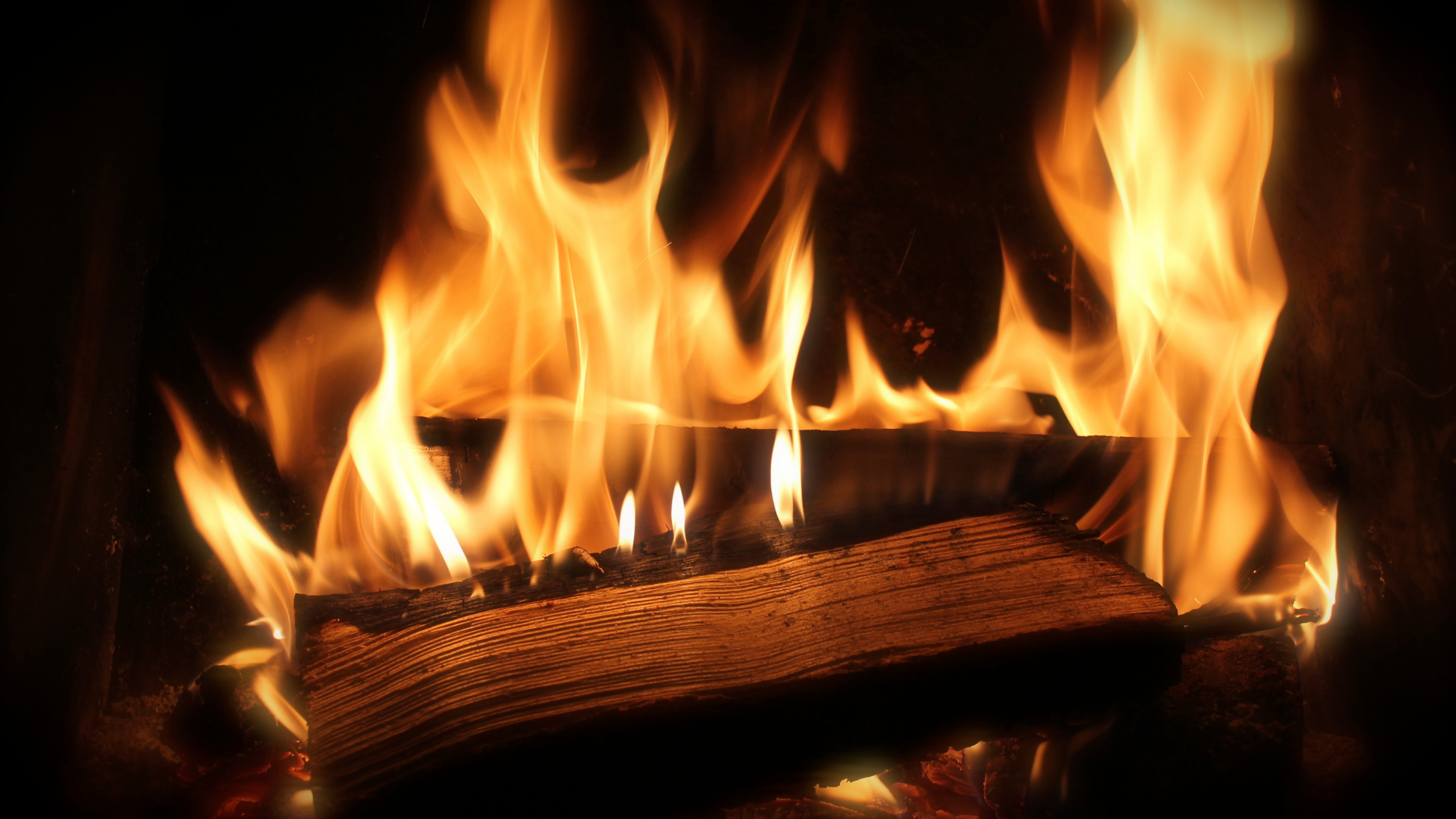 Number 7 of 8 ways to enjoy Valentine's Day at home is to gaze into the fire. If you have a fireplace, then use it to create a romantic and relaxing atmosphere. Place a warm, cozy blanket on the floor and just enjoy each other's company. You could also have some appetizers or even eat your entire meal in front of the fire!
Make a Homemade Card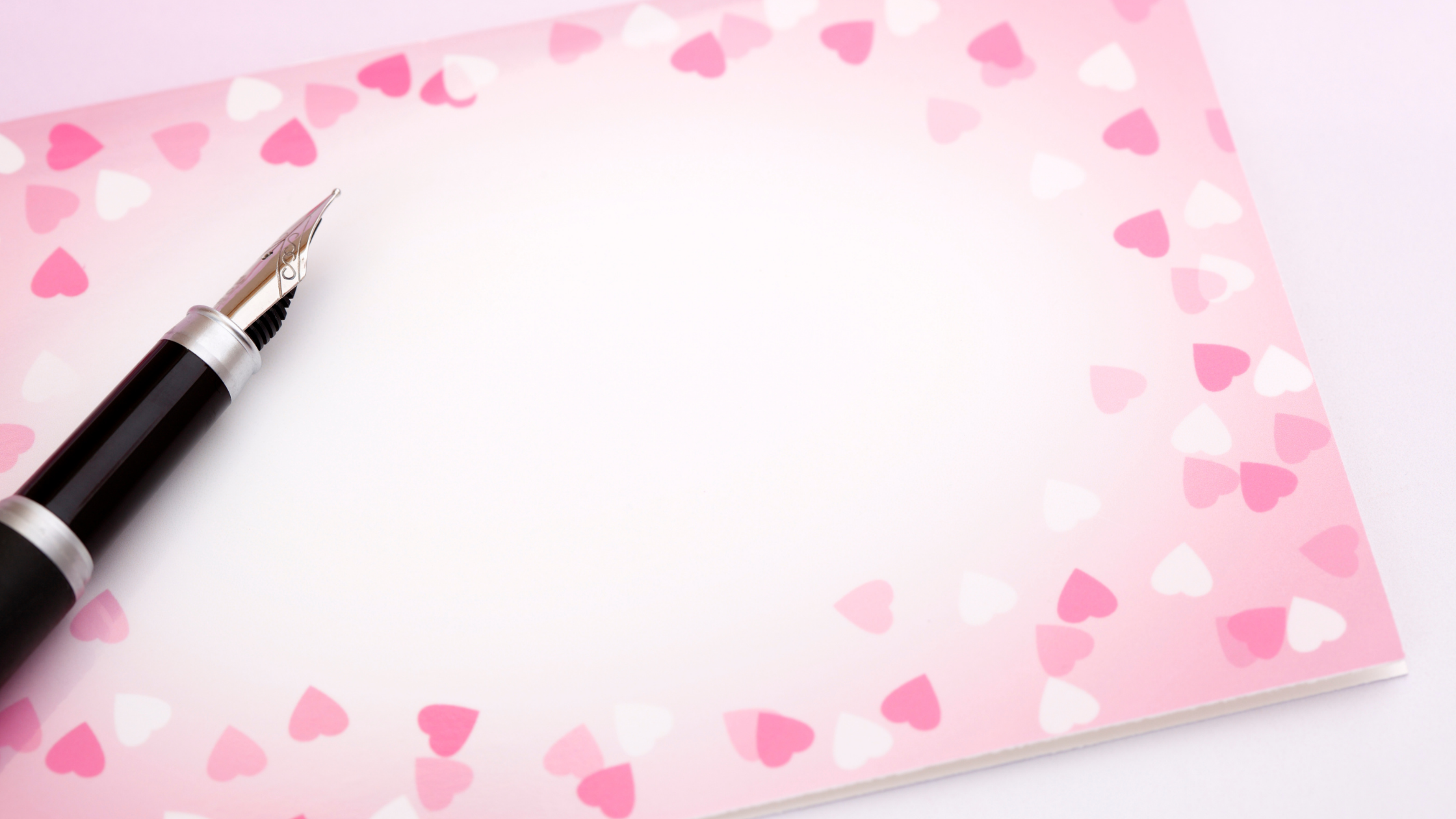 Making your own card is fun and has such more meaning than a store bought card. Consider making a special card for your Valentine this year! It is easy to do on your computer or with some basic supplies. It does not have to be fancy. A simple hand written note will warm the heart of your special person.
There are so many ways to get creative and we have certainly had to learn to do just that in 2020. I hope these 8 ways to enjoy Valentine's Day at home will help you and your loved one to have a romantic and special day.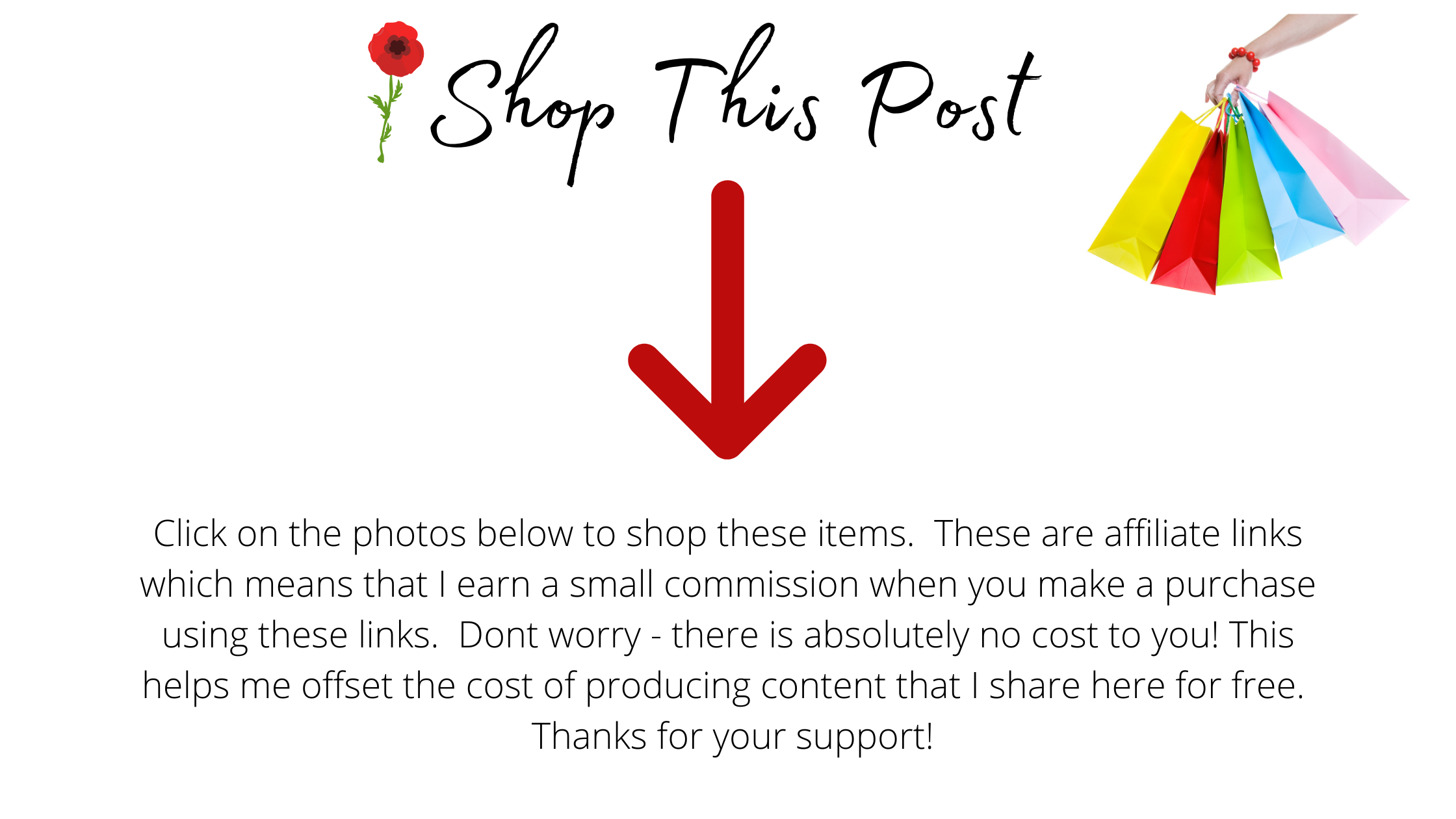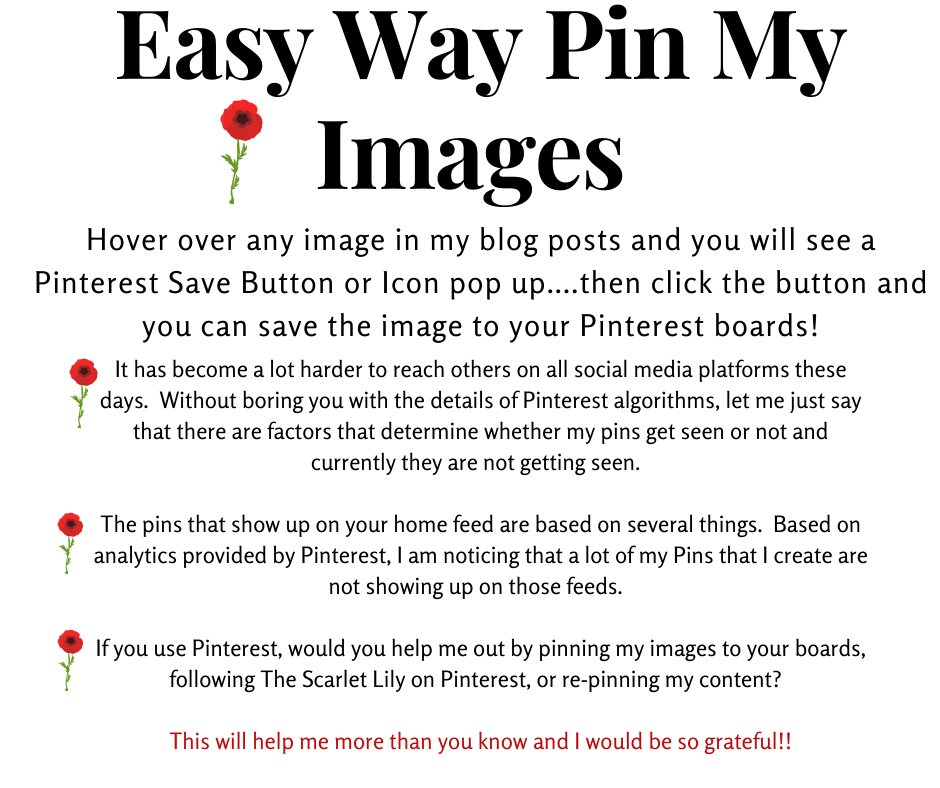 For more outfit inspiration, you might enjoy this post.