This is the year I turn 50 and like many of you, skincare is a top priority. I think we all want our skin to look as healthy and young as possible. I have never shared my exact anti- aging skincare routine for mature skin, so I thought the new year would be a good time to share the details.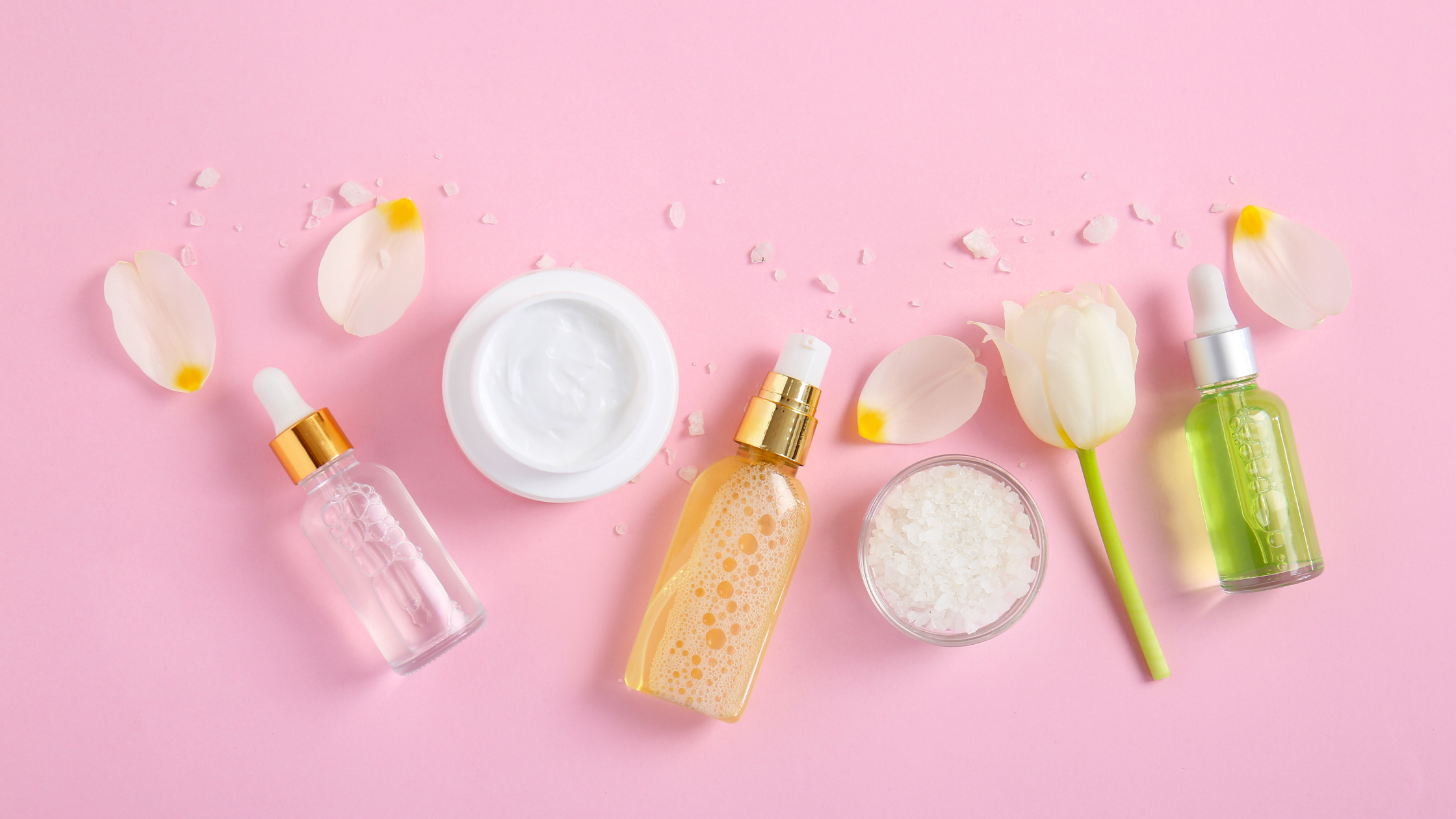 There are so many products it can be overwhelming to know where to start. I hope this will help point you in the right direction. Would you like to start 2021 with a new skin care routine? Maybe you just need to make some adjustments to your current routine. In any case, read on and I think you will find some helpful suggestions.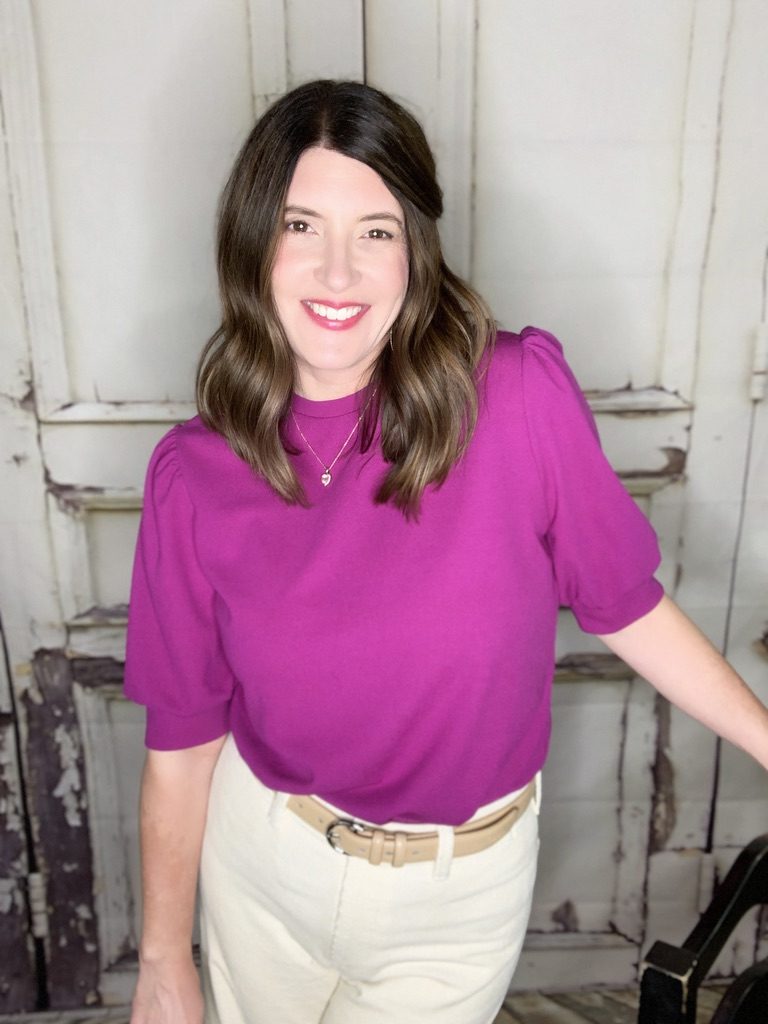 A new year is the perfect time to examine your skincare routine and make sure that it is meeting the needs you have right now. The skincare that you used in your 20's, 30's, and even 40's will evolve as you age.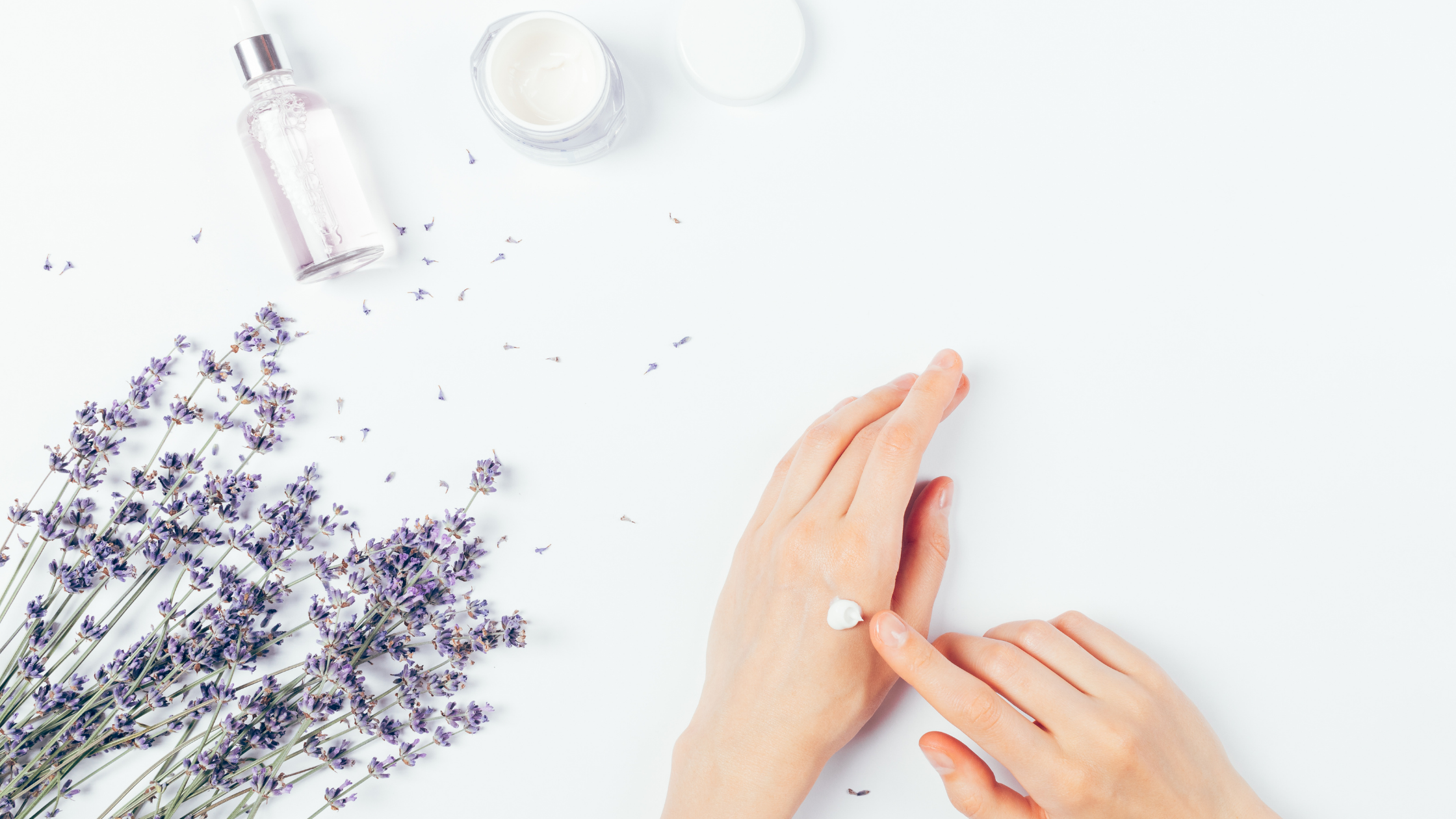 I have learned a lot over the past few years; however, I'm just a woman like you trying to find the best methods, and I am not a doctor or skin care specialist. Always do your research and consult a dermatologist if you are in doubt.
I highly recommend Angie from Hot and Flashy. Her YouTube channel is a great resource, and I have implemented many of her recommendations for myself.
First, I will explain what categories of products that I use and what they do. Then I will break it down in to an A.M. & P.M. routine for you at the end.
Retinoids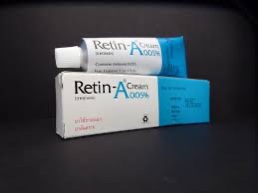 My anti-aging skincare routine for mature skin must start with the gold standard in anti-aging. Retinoids are a class of chemical compounds that are vitamers of Vitamin A. Originally used to treat acne, Tretinoin or Retin-A was the first retinoid approved by the FDA to treat wrinkles.
Tretinoin is only available by prescription. This is the first product that I used to begin my skincare routine many years ago. If you don't know where to start, incorporating a retinoid into your skincare routine is a great first step.
Retinoids work by increasing the production of collagen which naturally begins to taper off as we age. It also stimulates new blood vessels in the skin, giving skin a rosey appearance, fading age spots, and reducing pre-cancerous spots called actinic keratosis.
Retin-A is not a quick fix. It takes three to six months of regular use before improvements in wrinkles are seen, with the best results being after six to twelve months.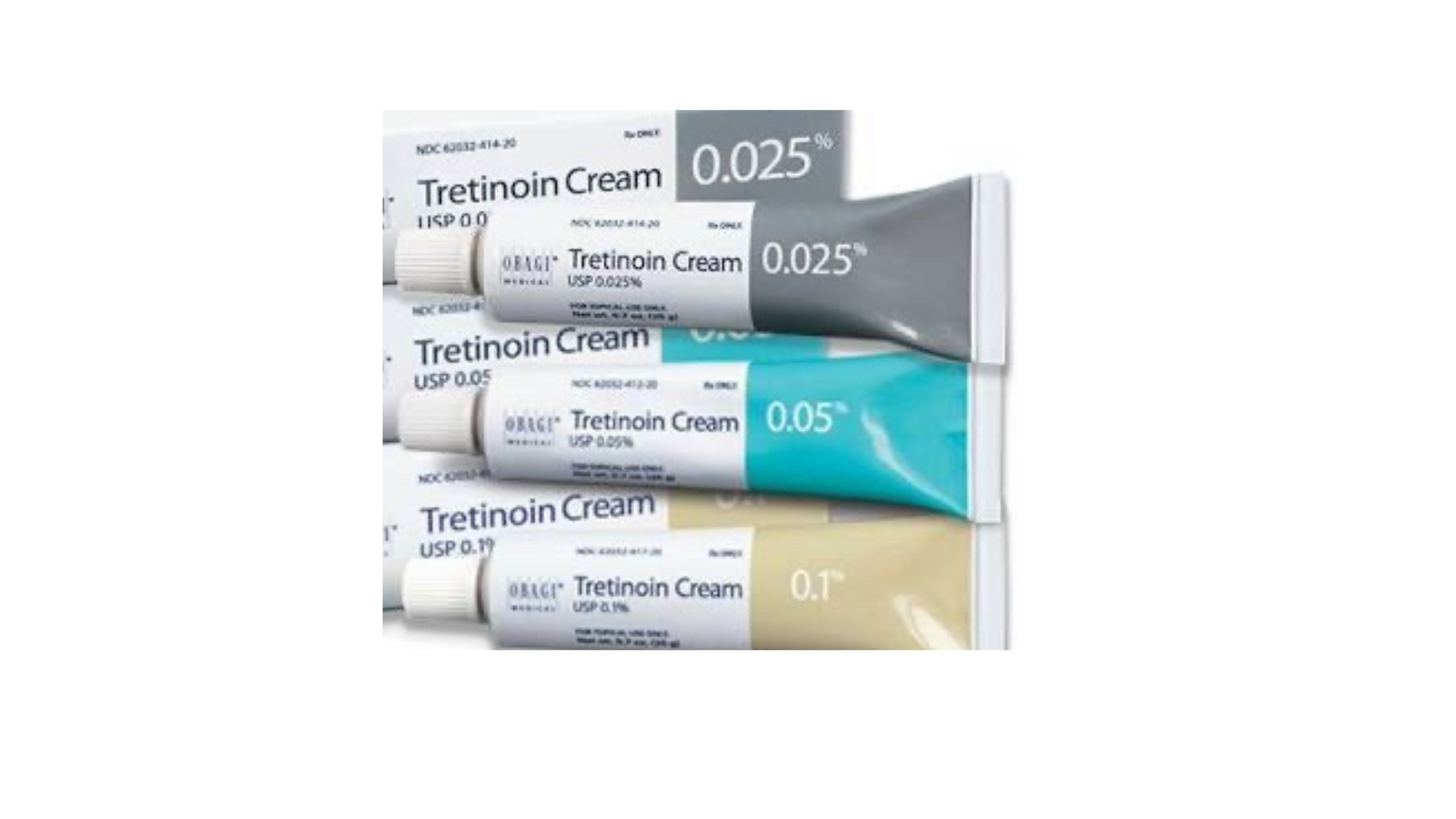 There are varying strengths and you will need to acclimate your skin to Tretinoin gradually to prevent excessive dryness and flaking of the skin. I currently use the 0.05%. Tretinoin also increases your skin's sensitivity to the sun, so it is imperative to wear sunscreen with and SPF of 30 or higher every day and stay out of the sun as much as possible.
Retinoids vs. Retinol
Many over the counter products contain Retinol which is similar to a Retinoid; however, Retinol requires conversion to retinoic acid before being able to have an effect. Results will be much slower. Retinols are still good to incorporate in to your skincare routine, especially if you cannot afford the prescription strength. I like to use retinol creams on the larger areas of my body, such as arms, legs, and chest, and I like to use the Nature Well Retinol Cream.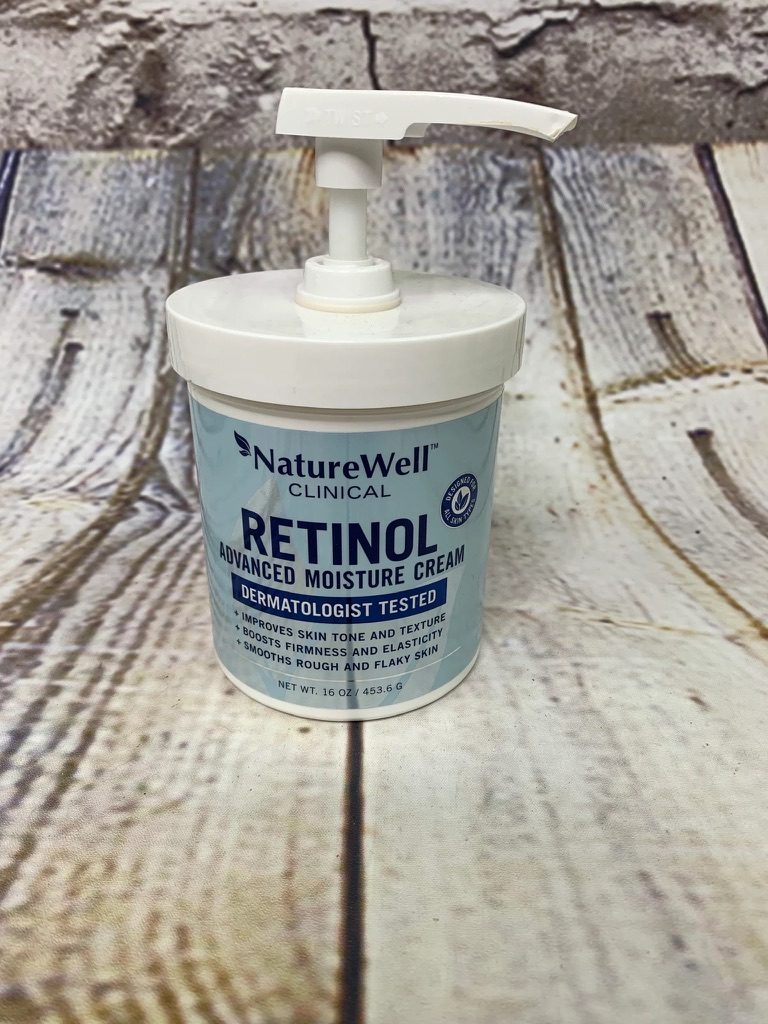 If you do not want to visit a doctor to get your Tretinoin, I have heard very good reviews of an online source called Curology. You can answer some questions, send in a photo, and a health care provider will address your unique skincare needs.
Curology will also customize your Tretinoin for you along with any other ingredients that might be helpful for your skincare needs. If you suffer from acne, or any other skin issue, they can help with that as well. I have not personally used this service because I visited Mexico not too long ago, and Tretinoin is over the counter there. I bought enough to last me a lifetime! If I ever need a prescription, I would definitely try Curology.
AHA or Alpha Hydroxy Acids
The next category in my anti-aging skincare routine for mature skin are AHA's, which are a group of natural acids found in foods. The main ones are citric, glycolic, lactic, and malic. They work by removing the top layers of dead skin cells. They can also increase the thickness of deeper layers of skin, promoting firmness, and reduce pigmentation associated with malasma.
I have incorporated three AHA's into my skincare routine.
Timeless Vitamin C+E+Ferulic Acid Serum

Vitamin C serums are very popular, but they are not all created equal. You will see Vitamin C serums at the drugstore, Marshall's, T.J. Maxx and other places. The important thing to know is that Vitamin C serum is very unstable when exposed to light and air and it will oxidize, making it ineffective.
Also, the pH of the solution that the acid is mixed in is important for it to be effective. The ideal pH is between 3 and 4. The Timeless Serum meets all these requirements and is not expensive. If you use another brand, be sure to check the pH.
When Vitamin C Serum oxidizes, it turns yellow. I keep mine in a mini refrigerator in my bathroom to prolong the life of it. This one is from Amazon and has lasted me for over a year now. It also comes in other colors. I also keep my Tretinoin, and all my other serums and moisturizers in this refrigerator. It feels very refreshing to apply cool products to my face, and it prolongs the shelf life of some products.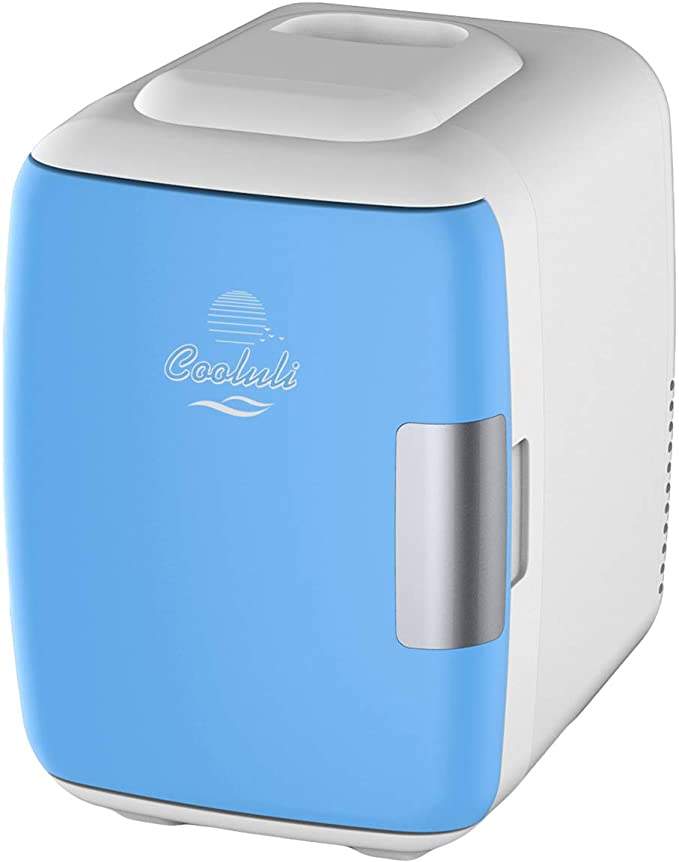 Lactic Acid Serum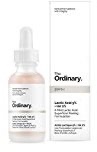 The Ordinary Lactic Acid 5% + HA Serum is another AHA that helps the skin turnover resulting in brighter and firmer skin.
Glycolic Acid Lotion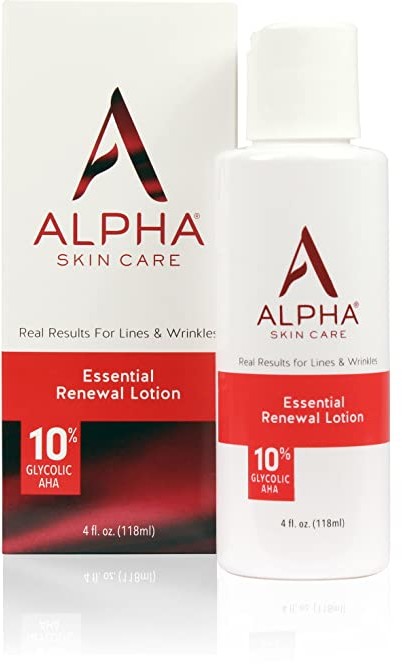 I have incorporated two glycolic acid lotions in to my skincare routine. The Alpha Skin Care 10% Glycolic Acid lotion for my face and the 12% for my body. These are great for fine lines and wrinkles, and also help the skin on my arms and legs to look less crepy. I can tell a big difference when I use this on my legs, especially during shorts season.
Antioxidants
Timeless CoEnzyme Q10 Serum

Coenzyme Q10 (CoQ10) is a nutrient that occurs naturally in the body. CoQ10 is also in many foods we eat. CoQ10 acts as an antioxidant, which protects cells from damage.
The Timesless Coenzyme Q10 serum also contains Matrixyl 3000, another antioxidant and Hyaluronic Acid which is a powerful moisturizer.
Matrixyl Synthe'6 Serum

Matrixyl Synthe'6 Serum is a recent addition to my skincare routine. With six critical skin-building essentials, this powerful polypeptide targets pronounced wrinkles and expression lines. Along with the ultra-hydrating properties of Hyaluronic Acid, it helps tired, damaged skin appear lifted and more plum, revealing firmer, younger looking skin.
Moisturizers
Moisturizers are also very important in our skincare routine. If you have oily skin, try to find an oil free moisturizer to prevent breakouts. There are many to choose from and they work in different ways. If you are using a Retinoid, you will want to use a moisturizer to combat the dryness.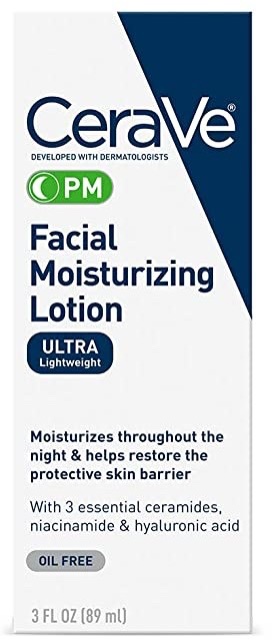 My favorite daily moisturizer is the CeraVe PM moisturizer. It is light and non-greasy. I use it in the morning under my sunscreen. I use the PM version because it does not contain sunscreen, and I don't need the added sunscreen.
Hyaluronic Acid
Moisturizers are an important part of any anti-aging skincare routine because our skin naturally loses moisture as we age. The main moisturizer I want to mention is hyaluronic acid. Chances are you have probably heard of this even if you are not sure what it is. It has received a lot of attention in the last few years for being a miracle anti-aging product. Moisturizers do not have any effect on a cellular level to reverse signs of aging, but they are able to make lines and wrinkles less noticeable and our appearance more vibrant and youthful.
HA or Hyaluronic Acid is naturally present in the human body, but our body produces less of it as we age. It is found in the highest concentrations in the eye and joint fluid. For skincare, it is used to hydrate the skin by helping your cells to retain moisture. This results in skin that feels and appears hydrated, plump, and healthy. HA is also used in injectable fillers such as Juvederm. Research has shown that 1 gram of HA can hold up to 6 liters of water! Now that's some kind of moisturizer!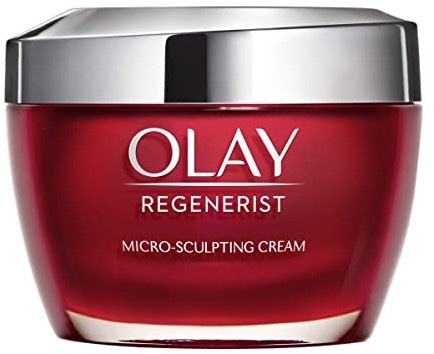 There are many good over the counter products that contain HA. In my skincare routine, my source is the Olay Regenerist Micro Sculpting Cream. The CereVe facial moisturizing lotion and the Neutrogena Hydro Boost are also good options. Most skincare companies are incorporating HA in their products, so read the product labels to find the right one for you.
Sunscreen
If you don't wear sunscreen, then you are waisting your time and money using any other skincare products. It's that important! Sun damage will age your skin more than anything, and unfortunately many of us (including myself) were not very good at protecting our skin from the sun when we were young.
You should be wearing sunscreen on exposed areas of your body every single day…even in the winter or when it's cloudy and raining. Not leaving the house today? Doesn't matter, you need to wear sunscreen!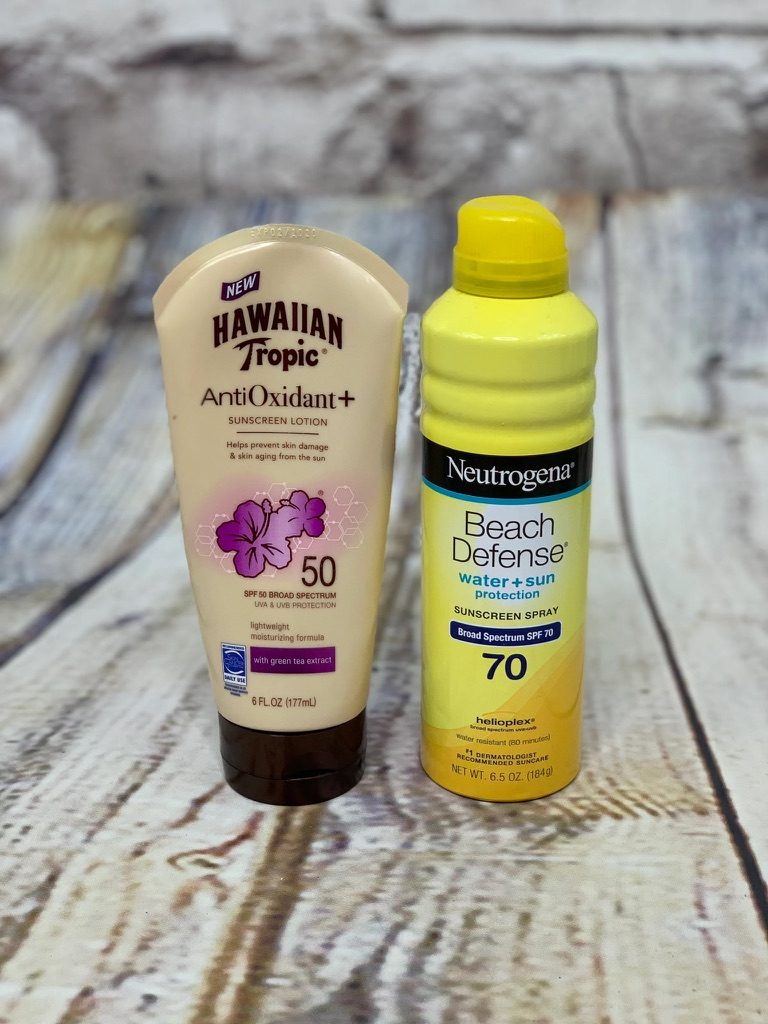 There are basically two types of sunscreens: chemical and mineral. Chemical sunscreens have non-natural ingredients and work by absorbing the sun's rays and then through a chemical reaction dissipates the UV rays. These are the more common types of sunscreens that we typically use on our bodies in the summer when we are at the pool or the beach.
Mineral sunscreen have minerals as the active ingredients. The two most common are zinc oxide and titanium dioxide. They work by providing a physical barrier between your skin and the sun's rays.
For years, I struggled to find a sunscreen that I could use on my face. Chemical sunscreen left my skin greasy feeling and tend to cause break outs. Mineral sunscreen can leave an unsightly white cast on the skin.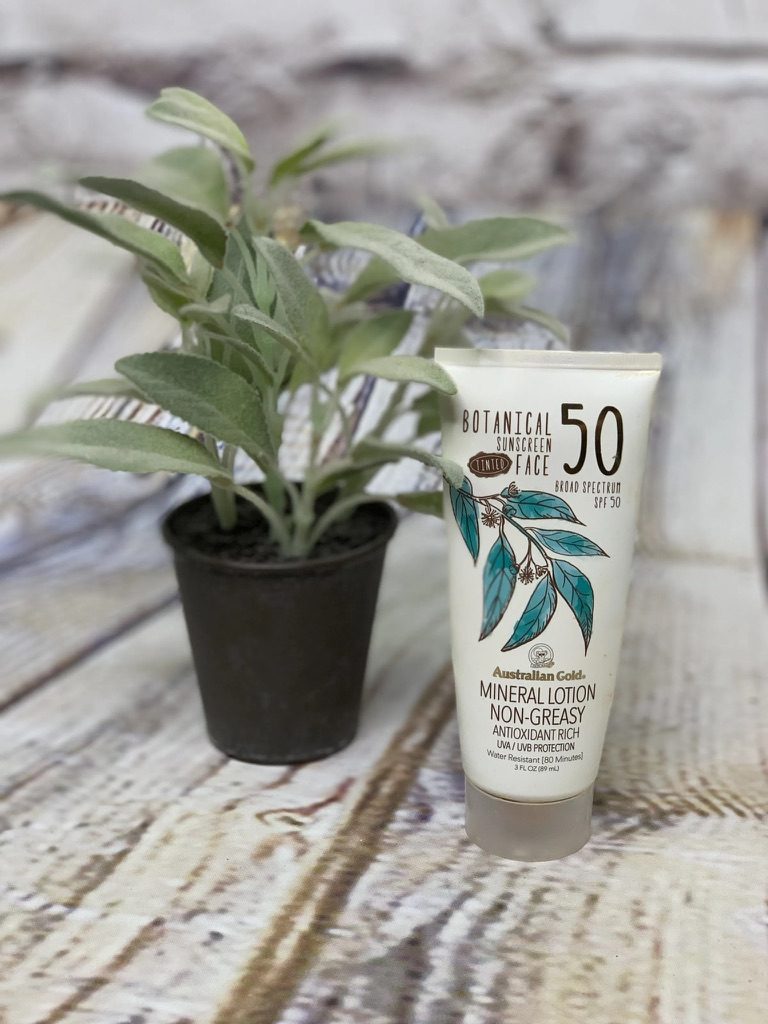 Luckily now, there are some really good mineral sunscreen options for the face that do not leave that white cast and they work well under makeup. My favorite mineral sunscreen is the Australian Gold Tinted Mineral Sunscreen. It comes in a light to medium tint and a medium to tan. At first I was afraid the tint would be too dark for my fair skin, but it blends in and doesn't even show up once on the skin. It just prevents it from looking white. I use the light to medium.
The Australian Gold also works very well under every foundation I have ever worn. There are some others that I want to try. The EltaMD UV Physical Broad Spectrum sunscreen gets good reviews and might work better for dry skin. CeraVe also makes a tinted mineral sunscreen, but I have not used it personally.
I typically used chemical sunscreens on my body, and mineral sunscreen on my face, neck, and back of hands.
Things to keep in mind:
You must use the recommended amount to get the full SPF that is indicated.
If your foundation has sunscreen in it, that is not enough on it's own because you don't use enough of the foundation to get the full SPF protection.
Cleansers/Makeup Removers
I like to do a double cleanse in the evening. This means that I remove my makeup with a cleansing balm, and then I wash my face with a gentle cleanser. This ensures all the makeup is off and my skin in clean and prepped for my skincare products.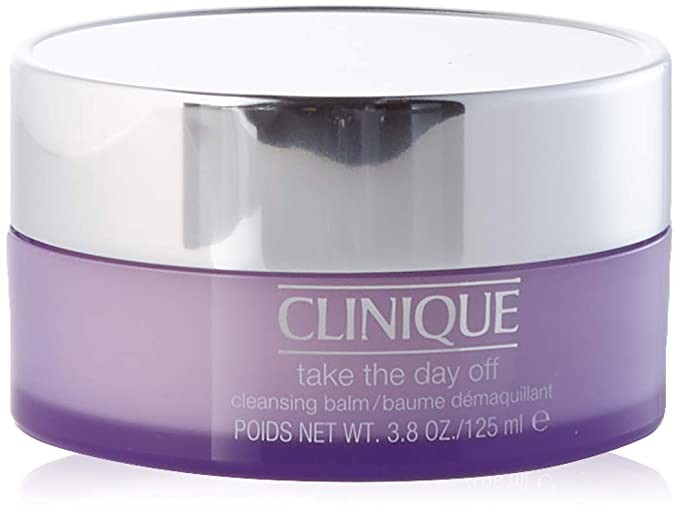 My favorite cleansing balm is the Clinique Take The Day Off Cleansing Balm. It is a little more expensive that some others, but worth it. I have tried others and they just don't do as good a job as the Clinique.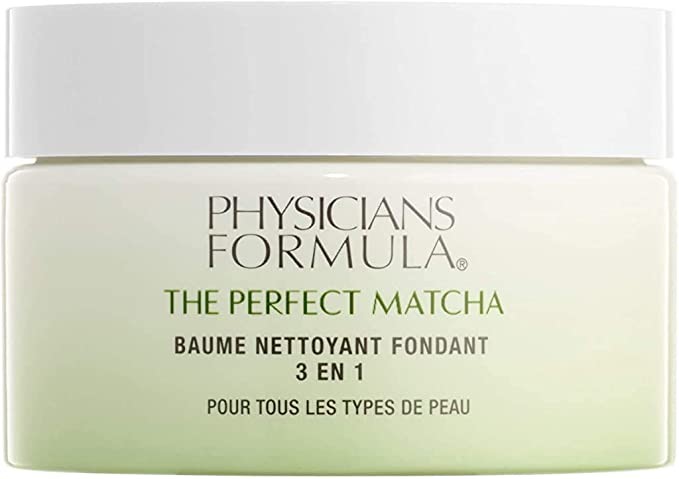 I tried the Ponds Cleansing Balm, and although it did a decent job of removing my makeup, I can't tolerate the smell of it. Recently I purchased the Physicians Formula The Perfect Matcha 3-in-1 Melting Cleansing Balm. For a more economical drugstore option, this is a good product. I don't like it quite as much as the Clinique, but at half the price of the Clinique it's very close.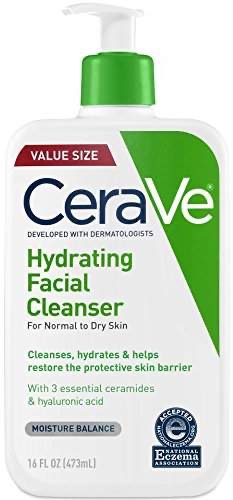 My cleanser of choice is the CereVe Hydrating Facial Cleanser. I have been using this for over a year, and I highly recommend it.
NuFace Micro Current Device
I am very skeptical of gadgets that make bold claims of erasing wrinkles and making you look younger. After seeing many positive reviews, I purchased the NuFace Mini two Christmases ago. This device uses electrical micro currents to give the skin a lifted and tightened appearance.
The NuFace Trinity comes with attachments for smaller areas like the eye area, but it is a bit pricey. I chose the mini because it was less expensive, and I didn't think I needed the attachments.
When I used this consistently, my skin did have a more lifted appearance. It is subtle, but worth the expense in my opinion. It does not hurt, and only takes five minutes per day. I got out of the habit of using it, but I plan to reincorporate it into my morning skincare routine.
If you don't think you will be consistent and use it as directed, then I wouldn't recommend spending the money. On the other hand, if you are consistent with it, I think you will appreciate the results.
So this is my complete anti-aging skincare routine for mature skin. I hope this points you in the right direction if you don't know where to start. This is the routine that works for me, and I am always trying new things. If I find a product that I really like, I will pass that on to you ladies!
Don't forget to check out my step by step A.M. and P.M. skincare routines at the end of the post. I am also including a printable PDF version of these steps so you can keep it in your bathroom to refer to if needed.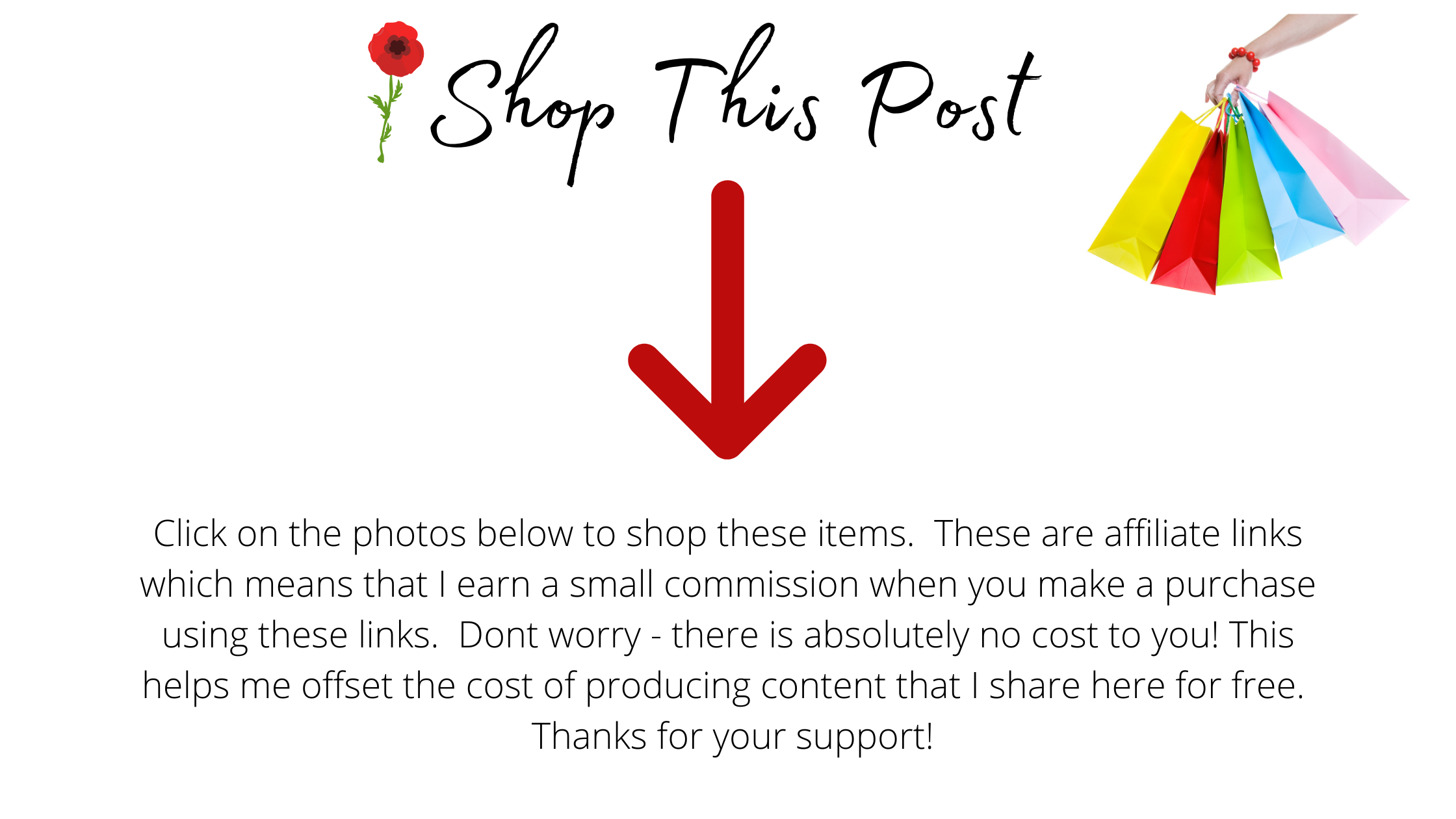 Step By Step
Here is the exact order in which I use these products. As I mentioned earlier, I am not a professional. I myself read conflicting information about which order is best and which products should be mixed with each other. This is just what I have found that works for me and my skin type. I hope it works for you too!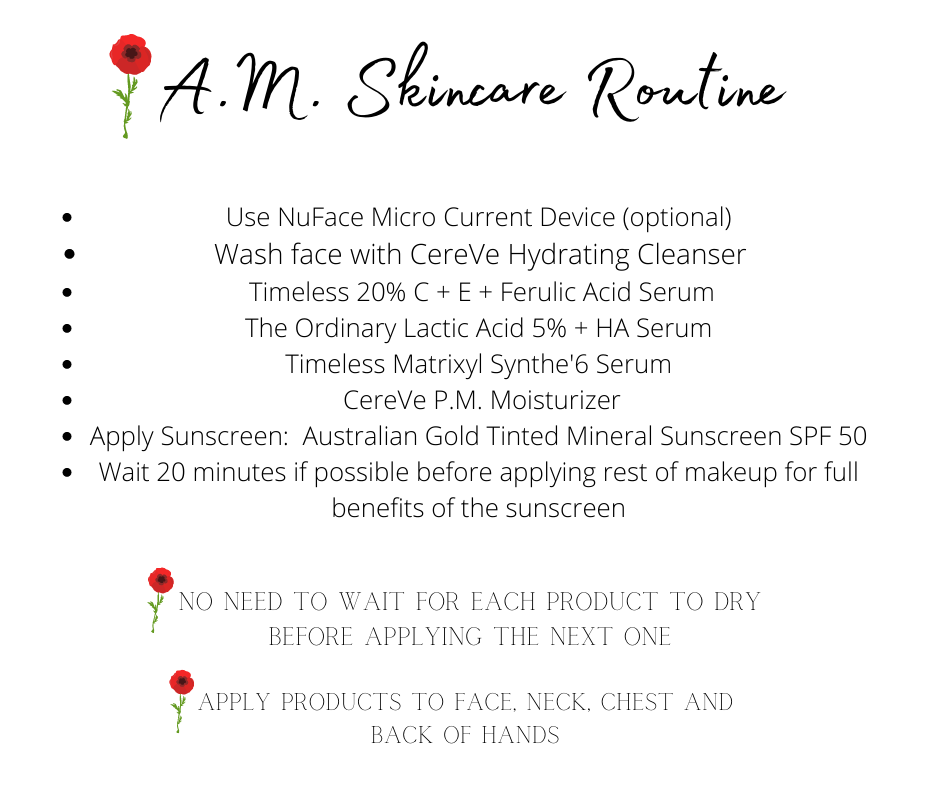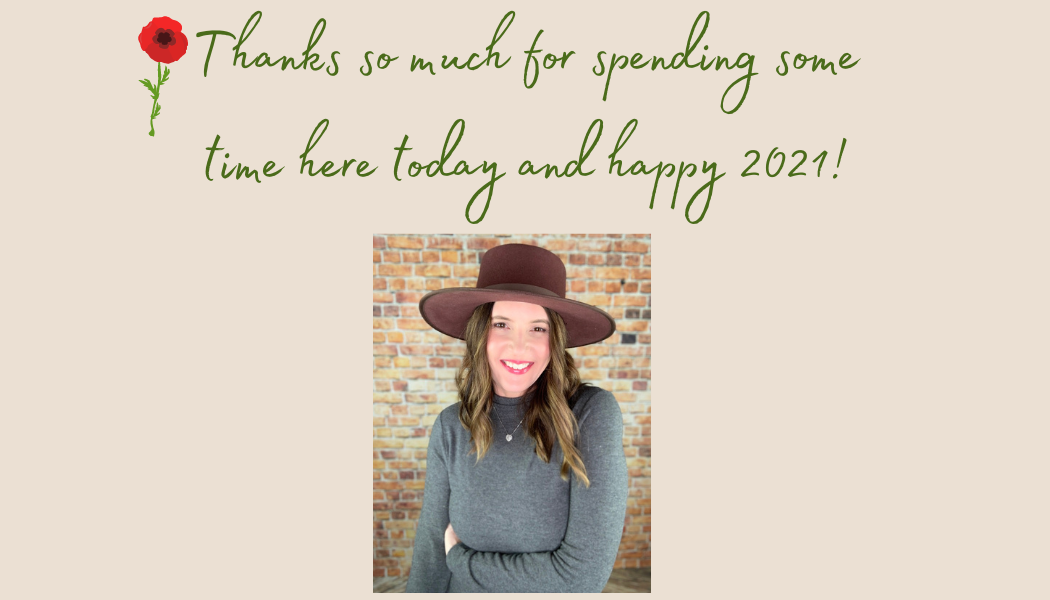 You might also enjoy this post: The Best Makeup For Mature Skin: My Current Favorites
PDF Printables For Skincare Routine