Target is easily at the top of my list of favorite places to shop. I've recently made some purchases, and today I'm going to share some things that I'm loving from Target. I have some clothing, shoes, and home decor!
Clothing
January is not the best time to go clothes shopping. Leftovers from Christmas and sparsely stocked clearance items are not what I'm looking for right now; however, there are a few new spring-like things starting to make an appearance. When I spotted this pintucked top it drew me in like a magnet!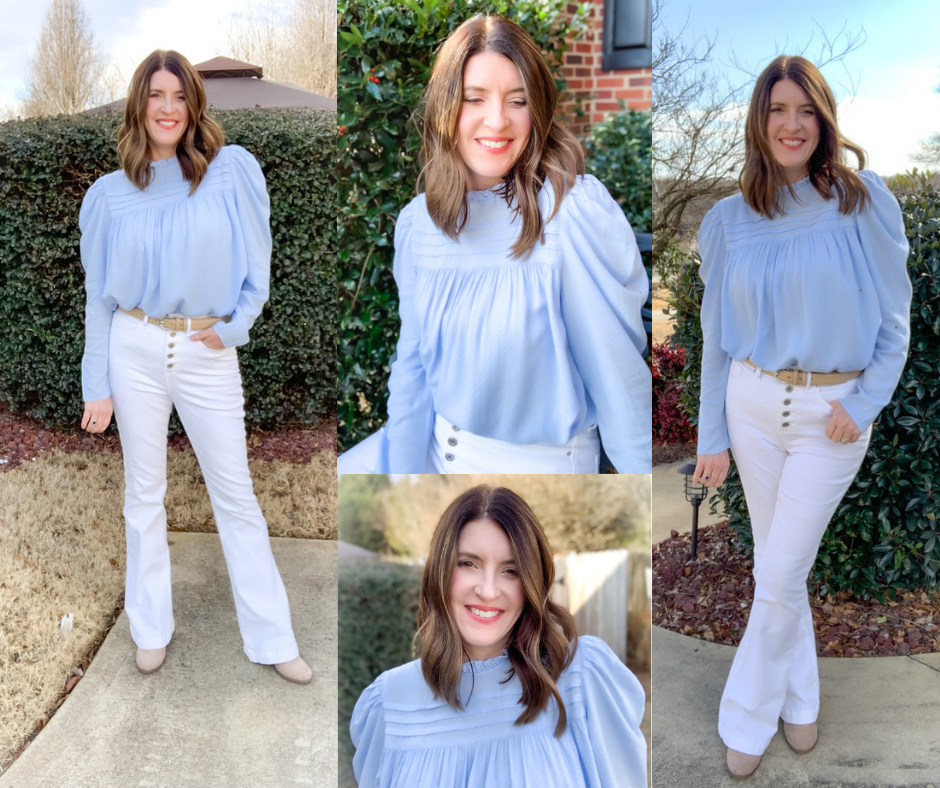 This is the long sleeve pintucked blouse by A New Day. It comes in a few different colors and prints, but the crisp blue and lavender floral were my immediate favorites. Yes, I bought them both!
If I were writing a post on how to dress your body type, these outfits would be an example of what not to wear. As much as I LOVE this style of top, the puffy shoulders and high neckline do nothing for me.
In the above photos, the flare style white jeans do a good job of balancing out my proportions a little better. Even still, this top makes my shoulders look enormous.
If you follow me on Instagram, you have already seen the lavender version of this top.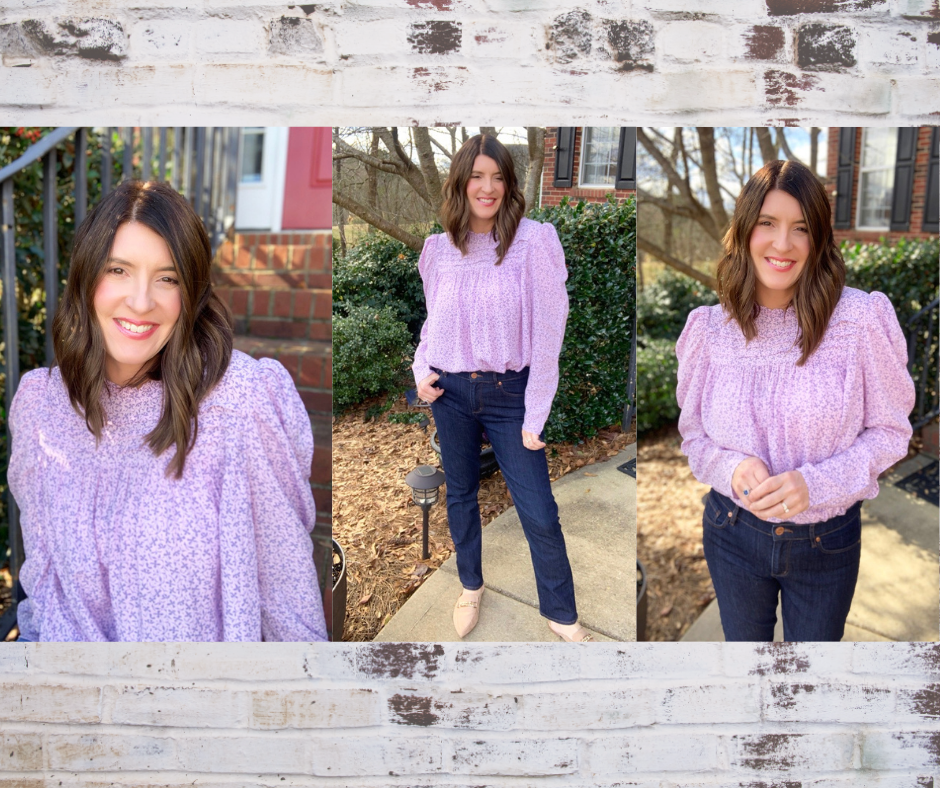 The floral print is just as pretty as the solid blue. In this outfit I paired the flowy top with a dark wash straight leg jean. I'm wearing a size large in both tops, and I might should have tried the medium, but I still think the shoulders would be too puffy for me.
It pains me to have to return these because this feminine style is so me! If you have a different body type than me, I think you will love these tops.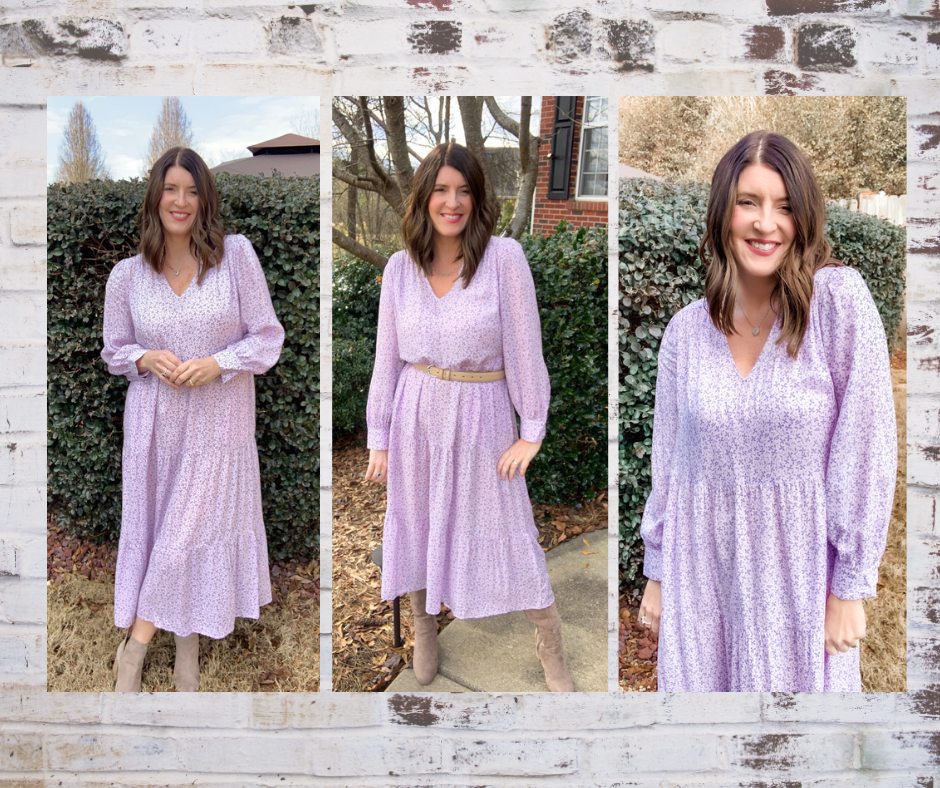 I loved the lavender floral so much, I decided to try this dress. It is the exact same print as the lavender top. Unfortunately the dress didn't work for me either. Again, love the flowy and feminine style but this dress does not have enough structure for me.
I new this was a risky style for me as I always look better in a dress with a defined waist. I'm wearing a size medium in the dress, which is the correct size. In the middle photo, I belted the dress and that did make it more flattering.
This is a gorgeous dress and it also comes in other colors and prints. I wanted to share these pieces because they might look adorable on some of you. This is just a good example of how important dressing your body type can be.
I will link all of these as well as the other pieces I'm loving from Target.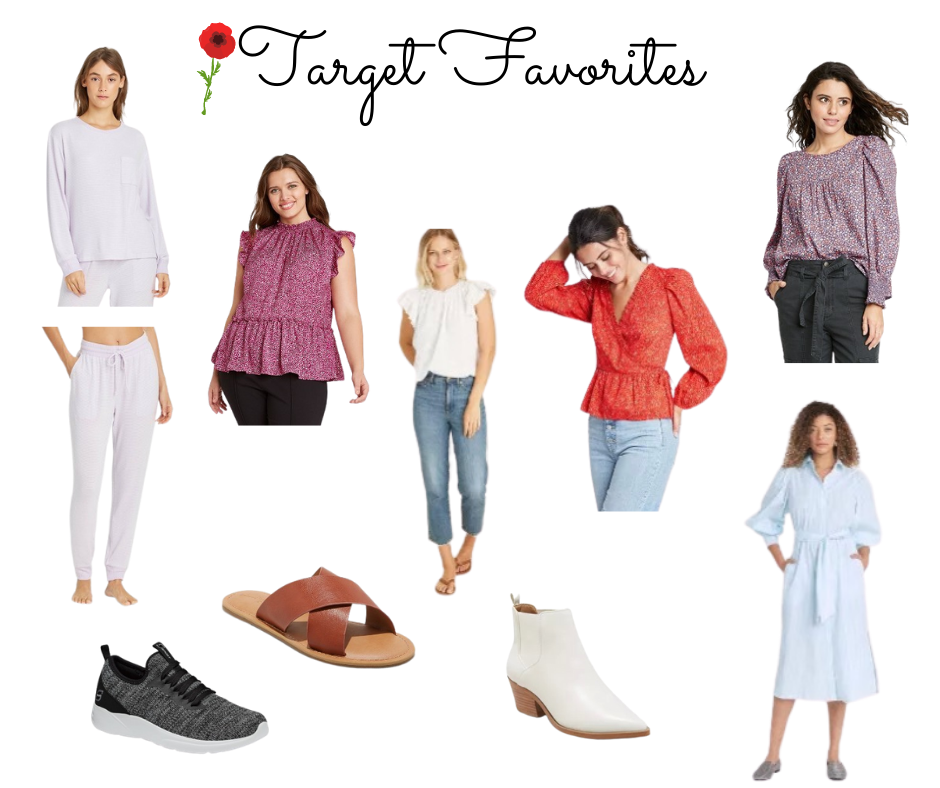 Home Decor
Now is a great time to invest in some home decor to brighten up your home. After Christmas things can look a bit sad, so I always like to update my decor in January. Some other things I'm loving from Target is their home decor.
I recently redecorated my mantle. I used the boxwood wreath shown in the photo below as well as the faux plant pictured next to the wreath. Here is how it turned out. I added the little blue bird myself (it did not come with the wreath).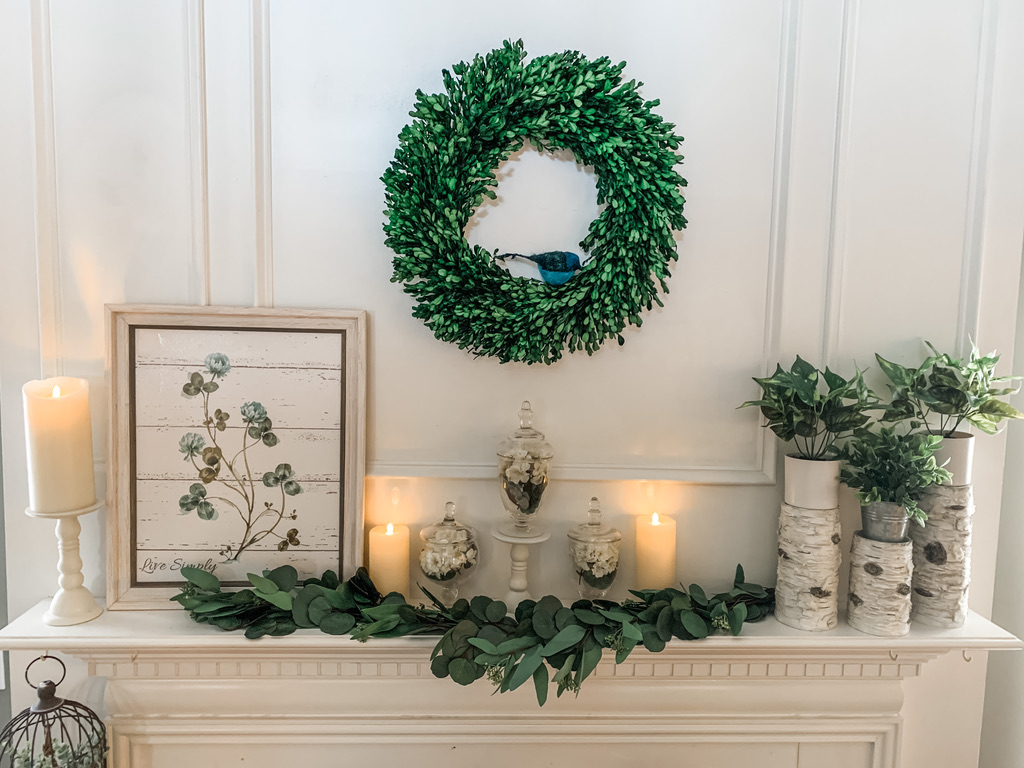 The plants in the white pots are the ones from Target. I recently found the apothecary jars at Nordstrom rack. I found a similar set on Amazon and I will link those for you. The faux greenery garland was a Christmas gift from my mom, and it really brightens up the space! I'm linking a similar garland from Amazon, but I can't say for sure if the quality is good.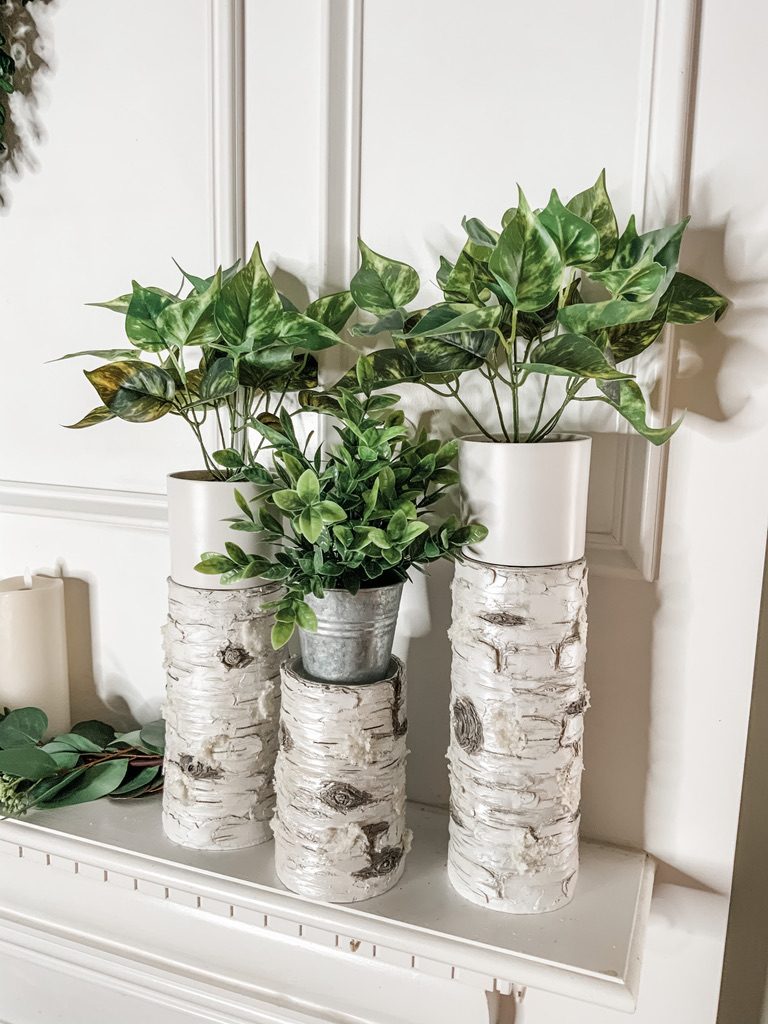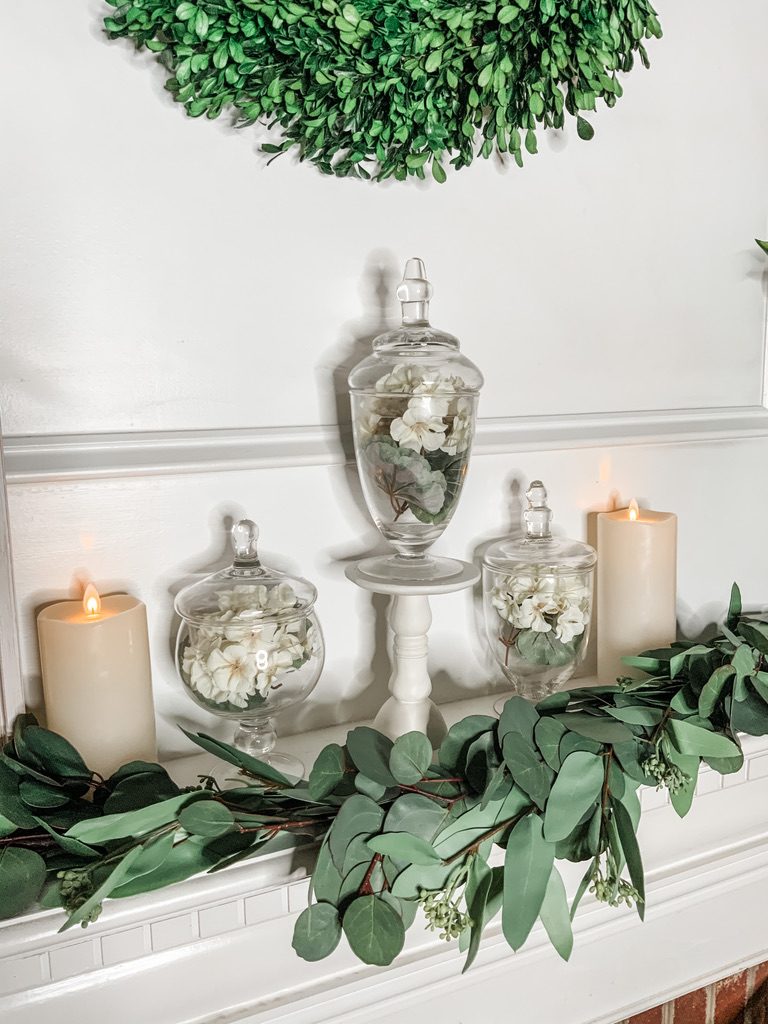 Below are some other home decor items that caught my eye. I will have everything linked down below.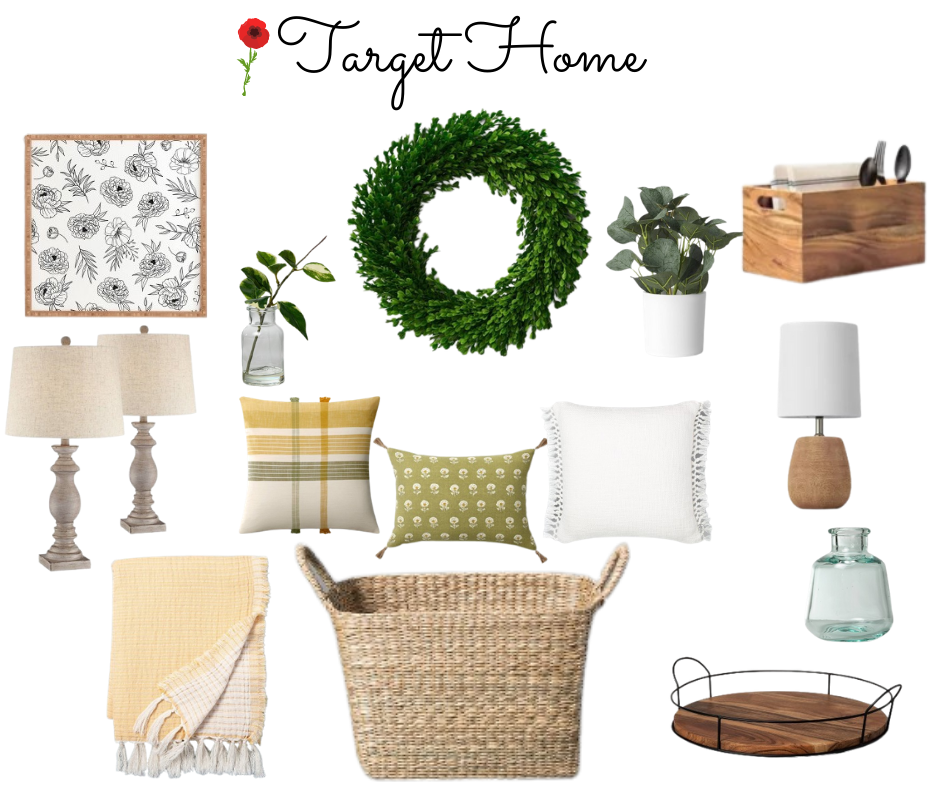 These are the things I'm loving from Target. I will be sharing new things as they are released. If you enjoyed this post, you might also enjoy this one.