Depending on where you live, there is still plenty of winter still to come. Now is the perfect time to take advantage of the winter sales and purchase a new winter coat! I have found some outerwear from Talbots that is drastically marked down, and I'm sharing those with you today. I have some winter options as well as some spring jackets that are on clearance!
Winter Coats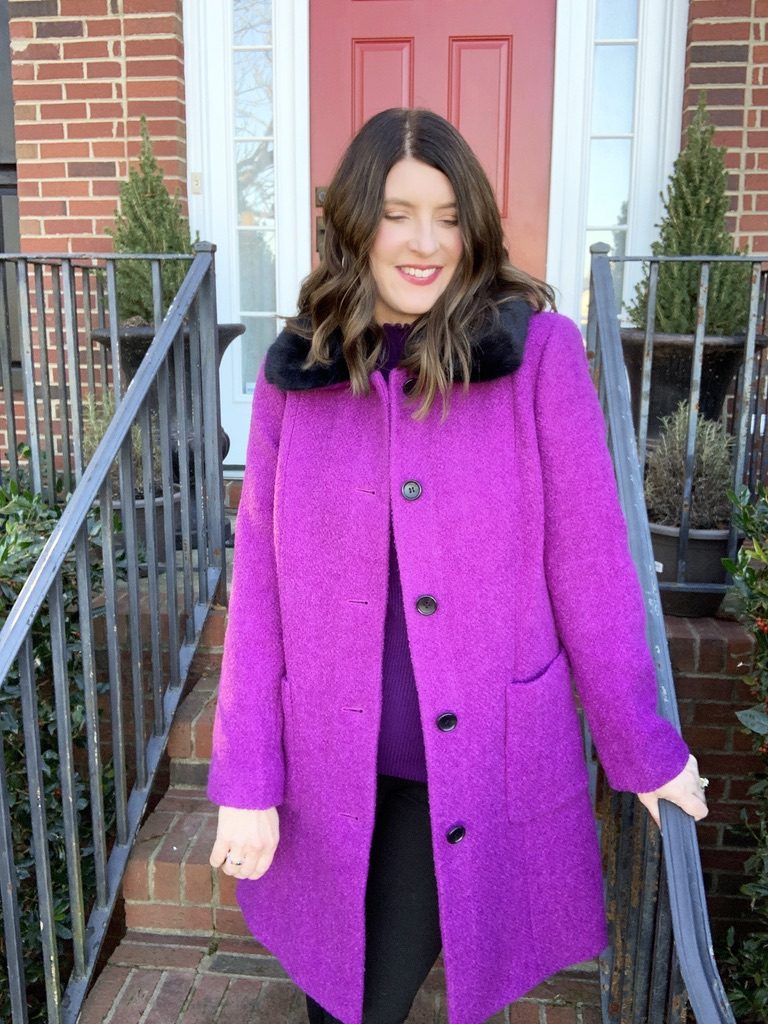 This Faux Fur Collar Boucle Coat caught my eye months ago. When I saw it on sale, I immediately put it in my cart! The sizes are very limited right now, but worth a look. I am wearing a size large, and I think a medium would have been more flattering. I would recommend going with your normal size or maybe sizing down one size.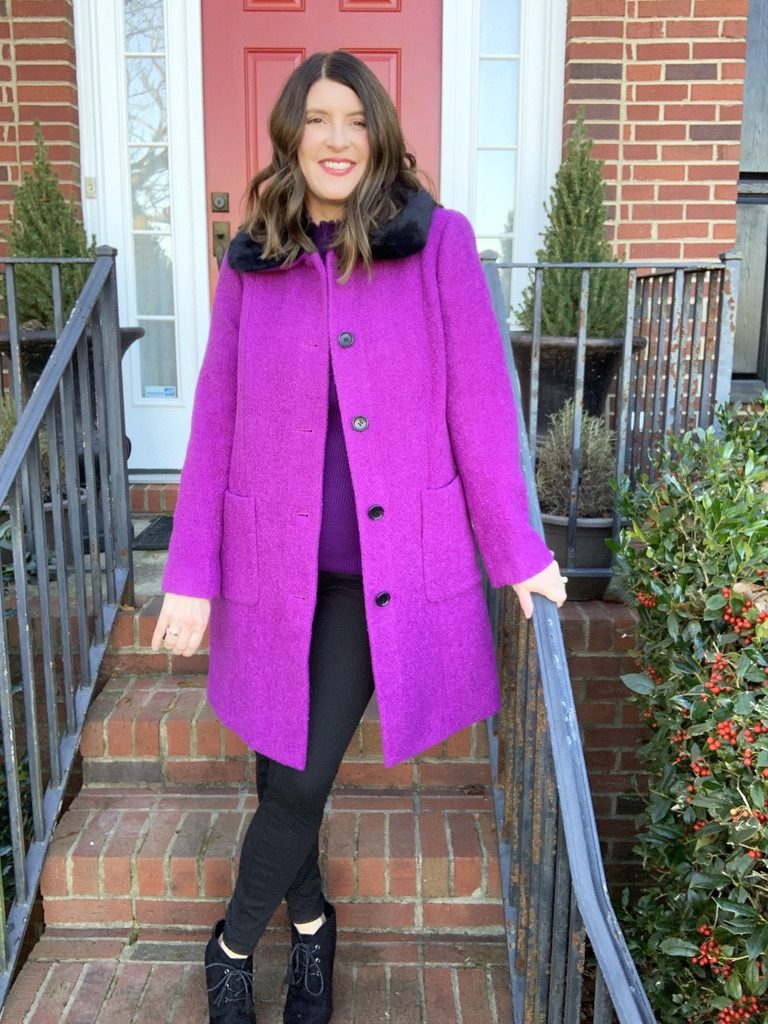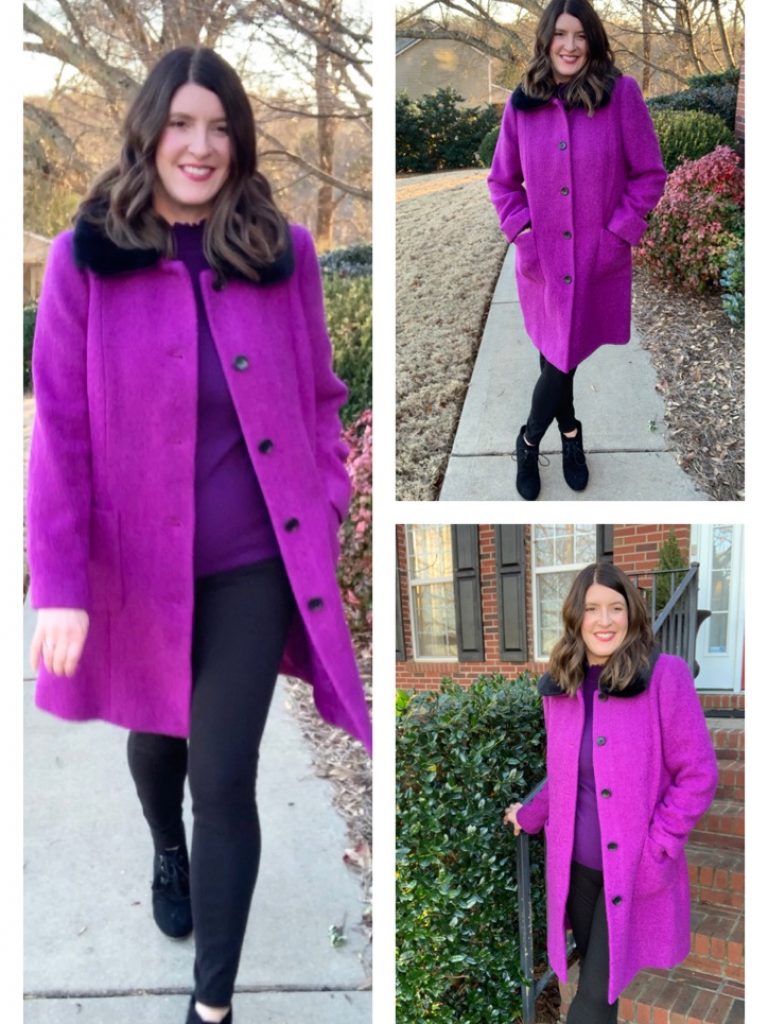 As I mentioned, the purple coat is only available in a couple of sizes, but here are some other winter styles that you might like.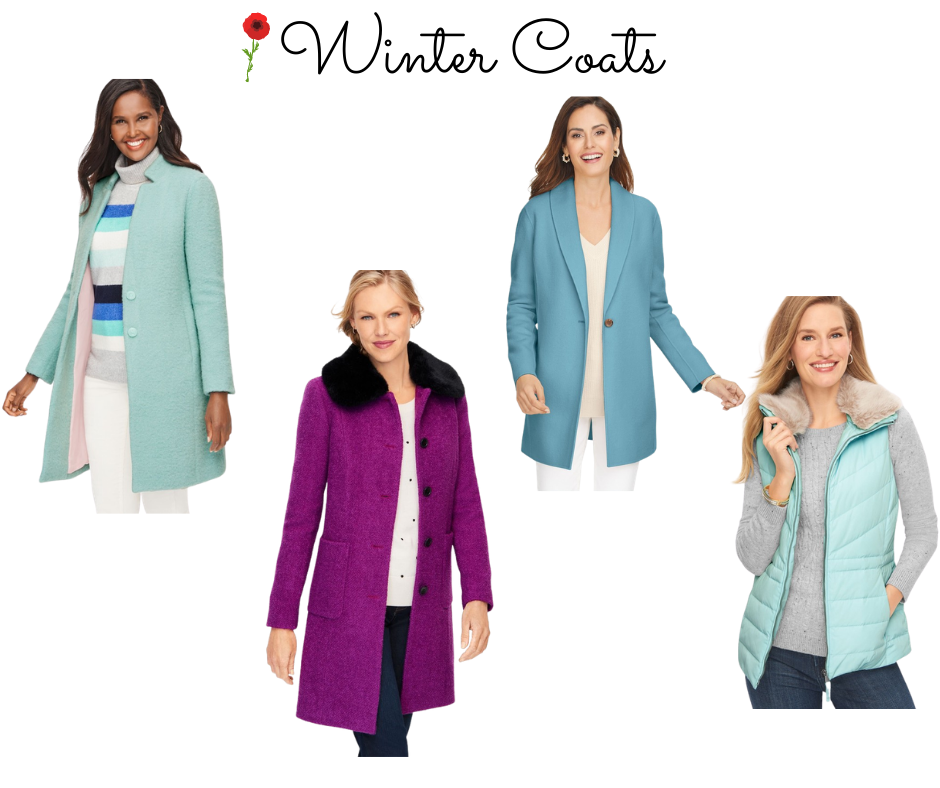 Blazers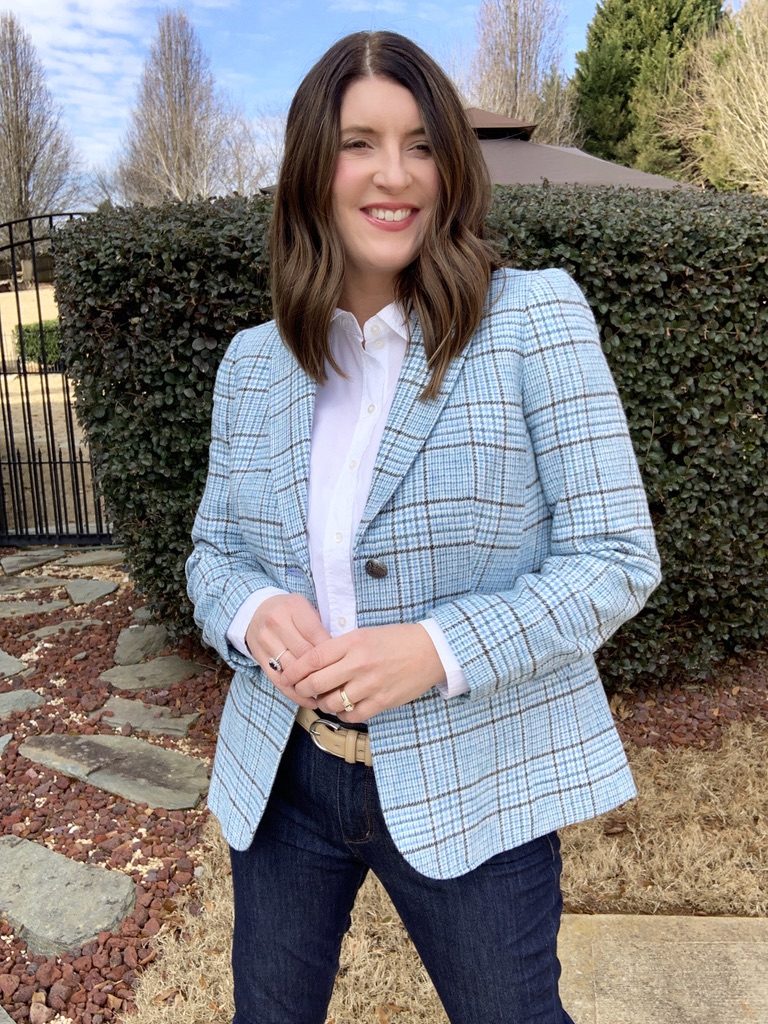 Blazers are classic and chic. They elevate any outfit and there are some beautiful blazers on sale at Talbots. This blue plaid blazer is stocked in all sizes right now and is marked down to $38.99! For size reference, I am wearing a size 8.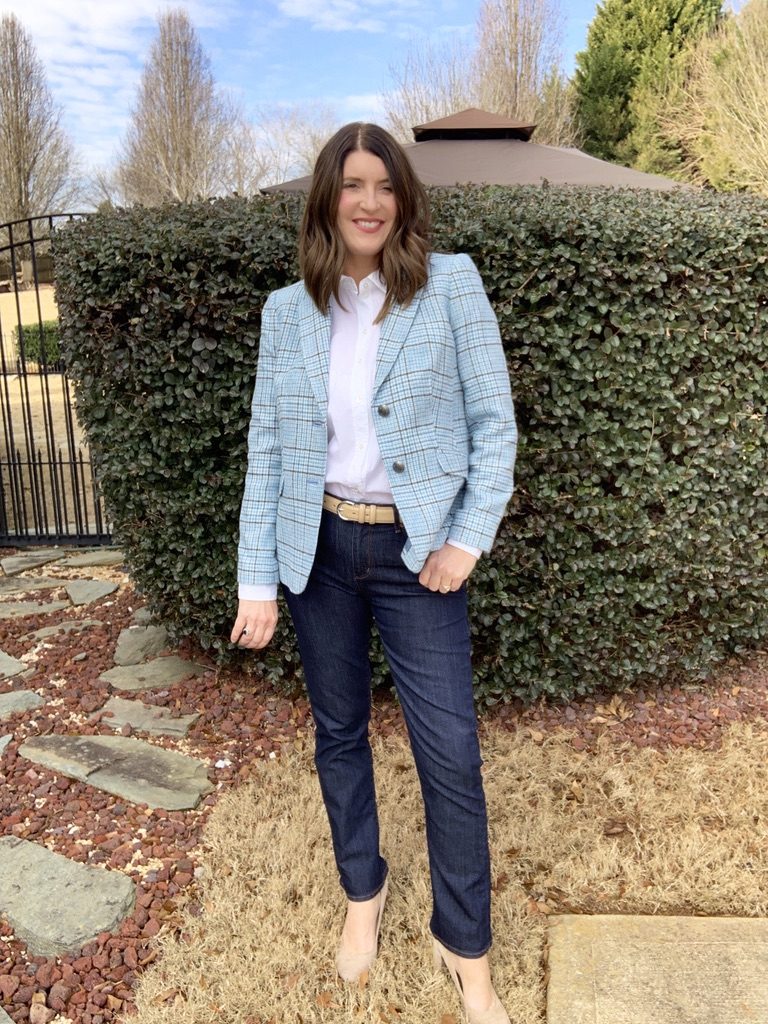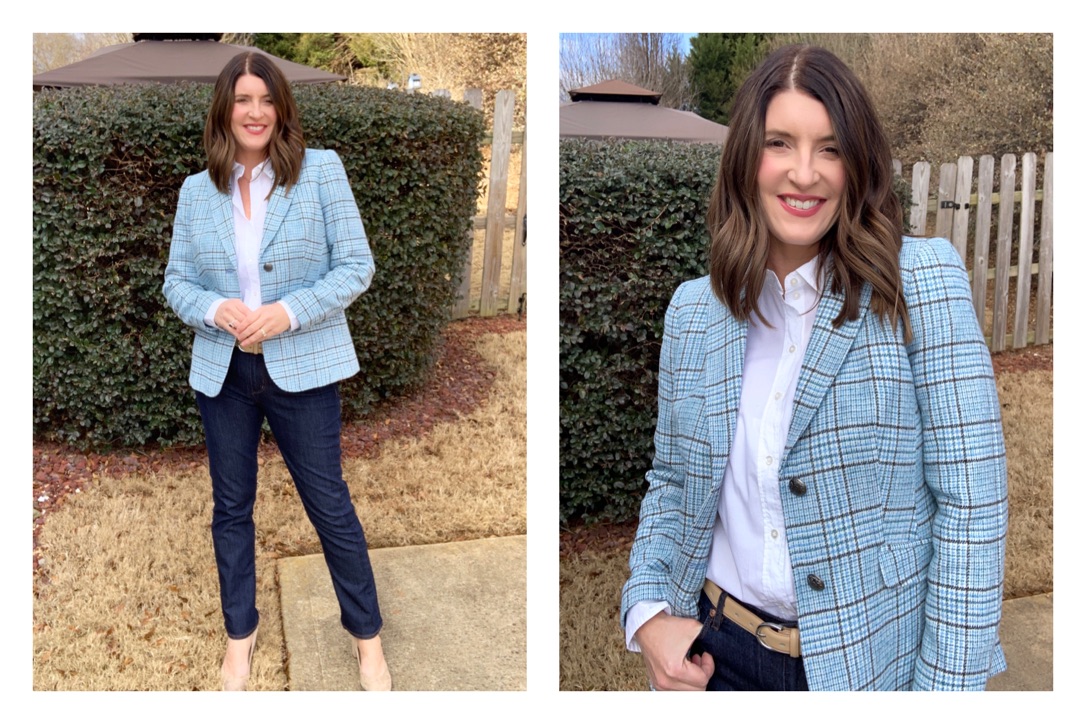 Here are some other blazers that are on sale!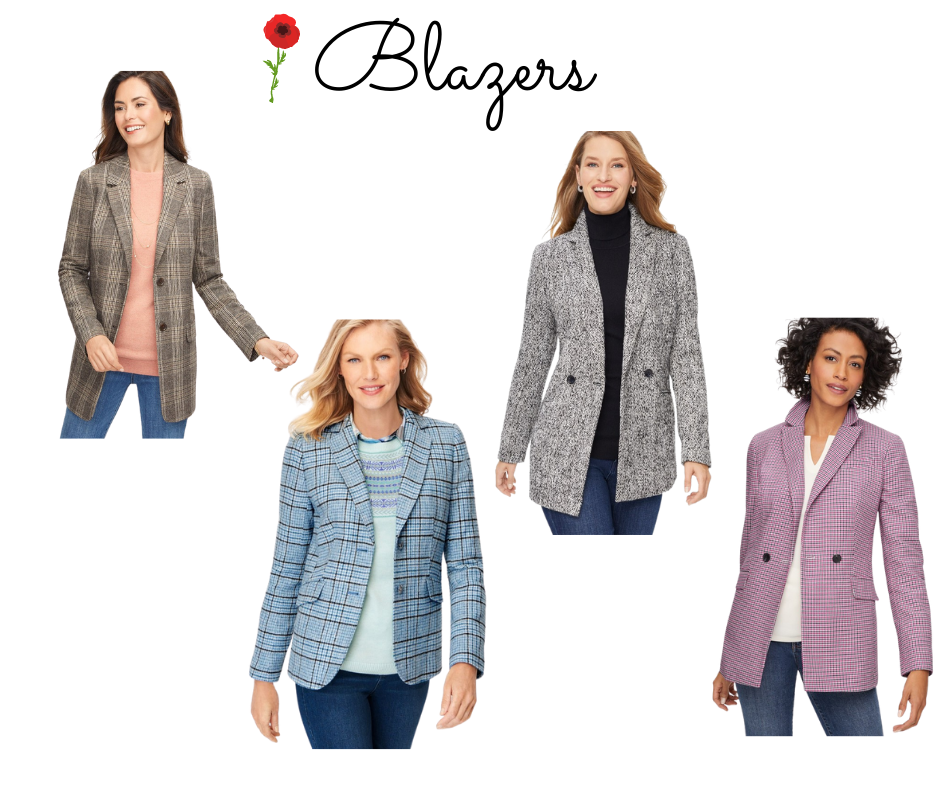 Jackets
Some other outerwear from Talbots to consider are some spring jackets. Most of these styles must be from last year, because they are on clearance. I also added in a couple of new arrivals.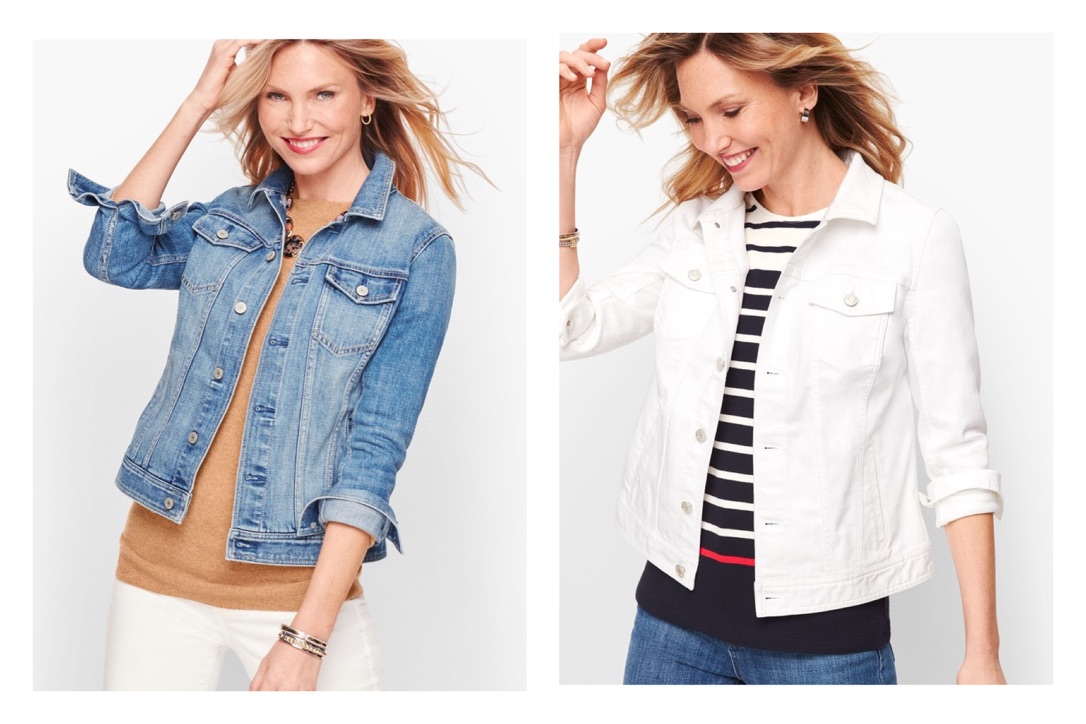 Pay particular attention to the blue and the white denim jackets. They are a steal compared to the new arrival version that looks nearly identical!
I have also included some rain jackets, and utility jackets.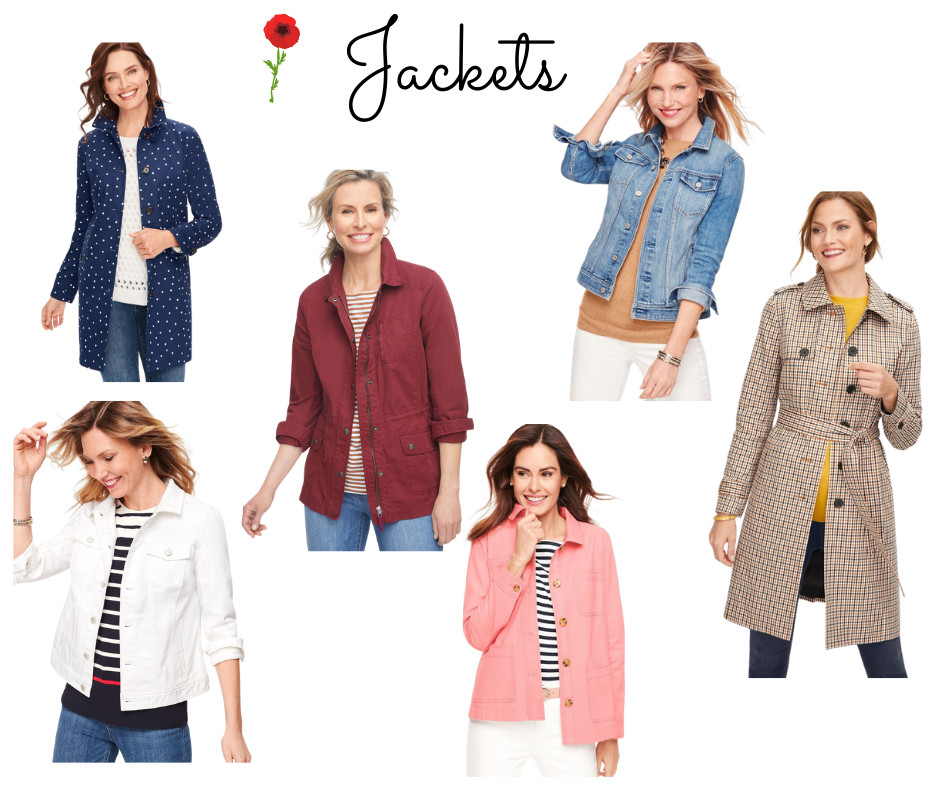 For some ideas on how to style a puffer vest, you might enjoy this post.