Today I would like to talk about classic style. When I hear the term "classic style", I think about wardrobe basics that are more structured and not trendy. Classic style does change with the times, but the trends are more subtle and much slower to come and go. This is why I recommend having some more expensive, quality basics because you can wear them year after year.
The Perfect Shirt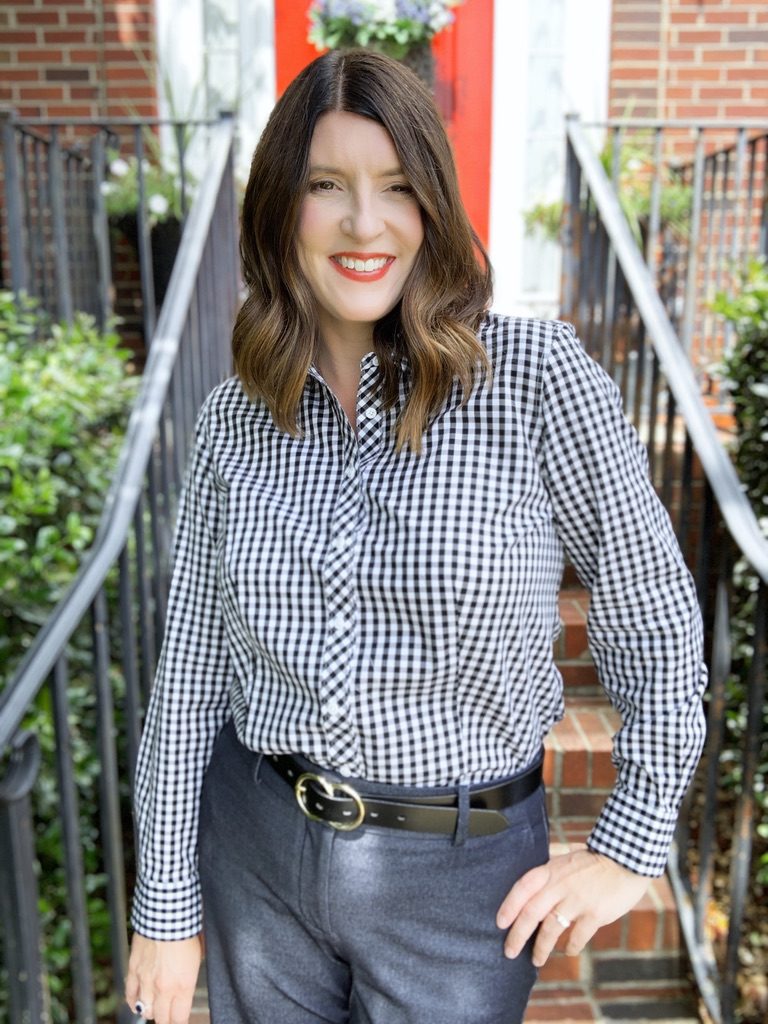 This button down from Talbots is called the perfect shirt. It comes in solids and prints, and I chose this black and white gingham. The gingham top is currently on sale for $37.49 and the original price was $89.50! It appears to be available in all sizes.
A good fitting, high quality button down is classic style. A solid basic would be more versatile, but I chose the gingham because it is on trend and it is on sale!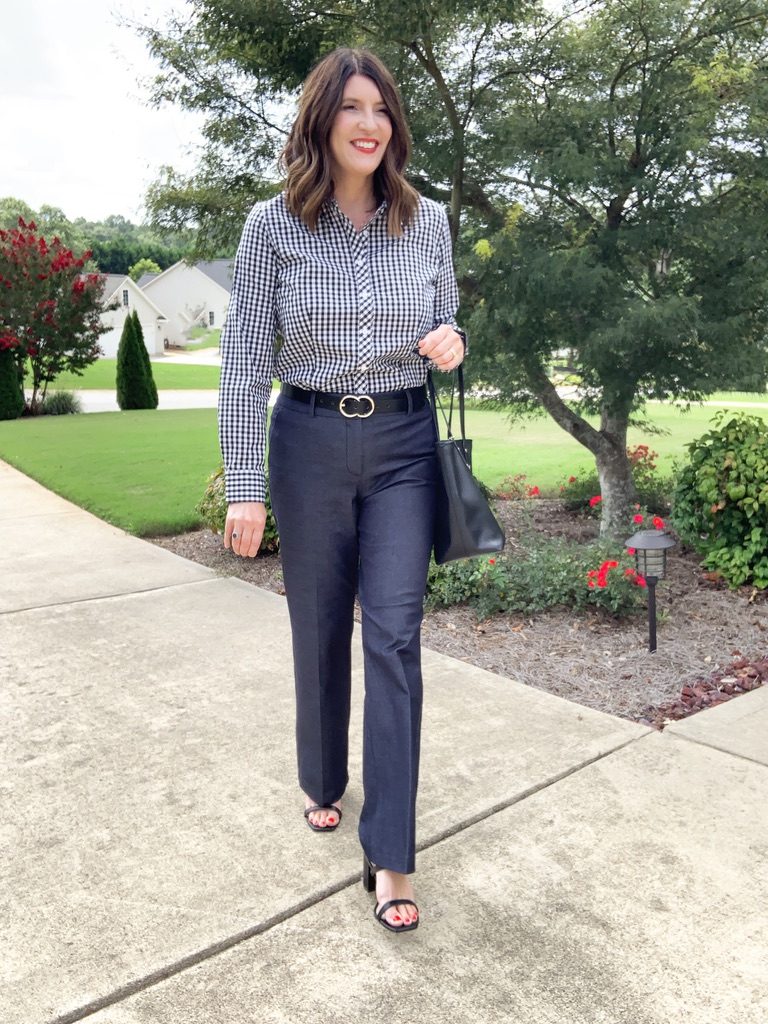 I'm still learning my sizing since I don't shop at Talbots very often. I was happy with the fit of this top, which is a size 10. Button downs are often problematic for me because the buttons tend to gap open through the chest. This one did not gap at all and I felt comfortable in it.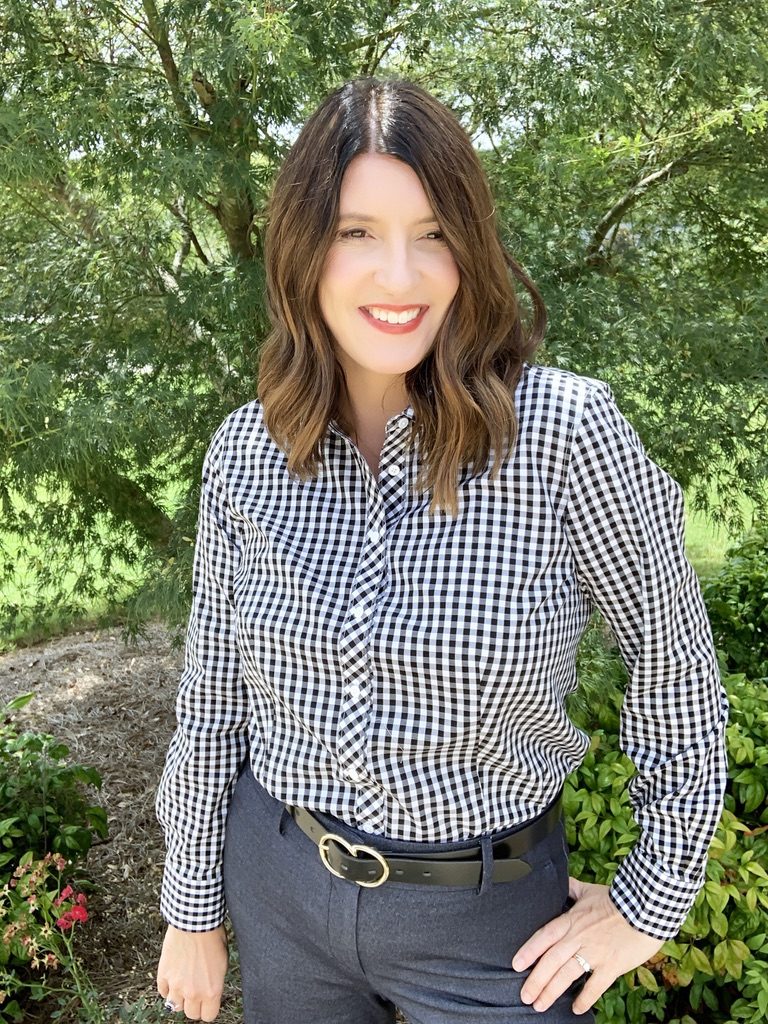 I can envision this top with the sleeves rolled up paired with denim for a more casual look, or jeans and a blazer when the weather is cooler. Here are some ideas. All of these pieces will be linked for you if you are interested.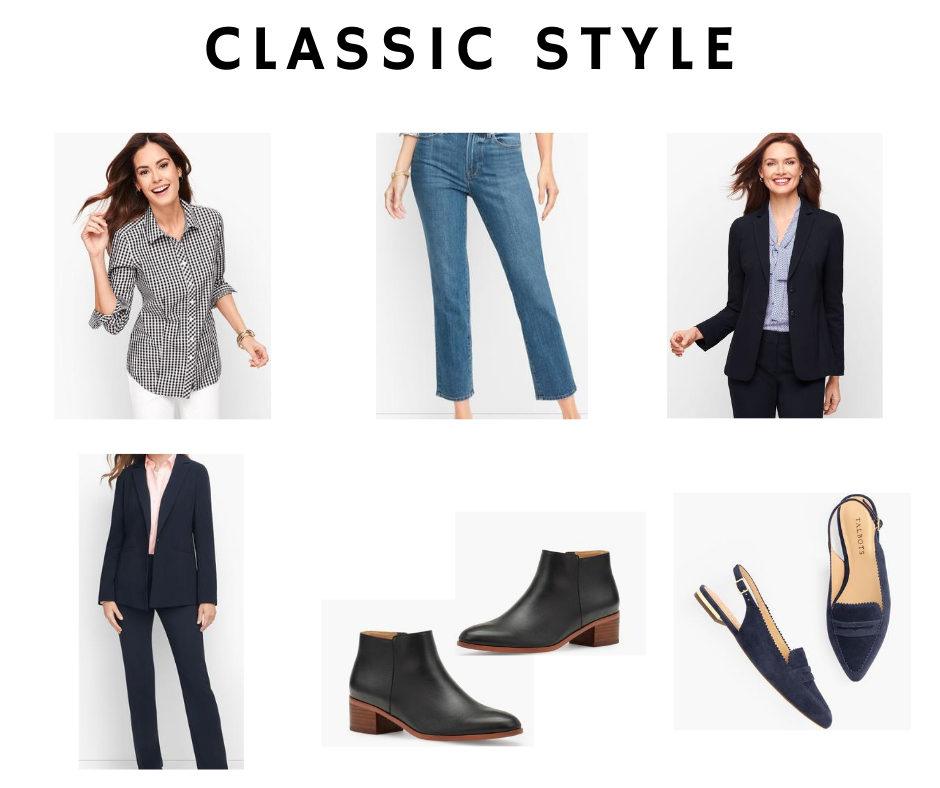 Classic Style Newport Pants
Let's talk about these pants. They are the Talbots Newport Pants – Polished Denim. These are the perfect blend between dressy and casual. They can be styled either way depending on what top and shoes you wear with them. These are on sale for $19.99, and to my surprise they are still available! These pants were originally $109. In case you are wondering, these are navy, not black.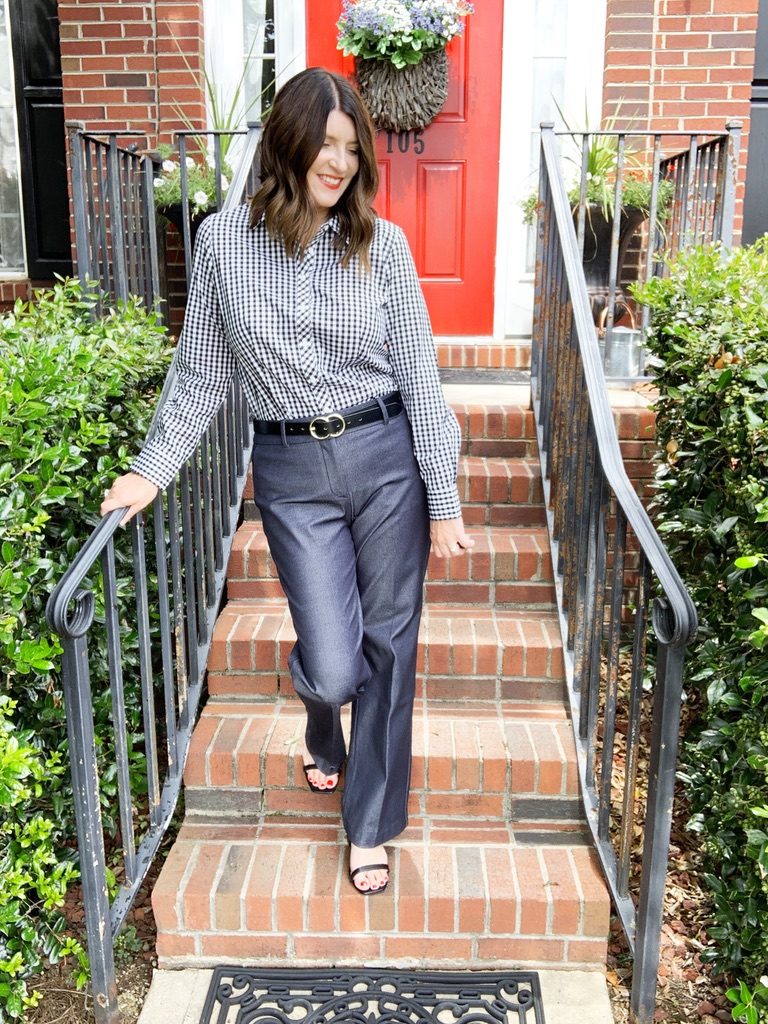 The fit on these is incredible! Again, I wasn't sure about the sizing, so I ordered an 8 and a 10. The 8 fit perfectly, so I would recommend sizing down if you are in between sizes. At $19.99, you may want to do what I did and order two pair and return the ones that don't fit.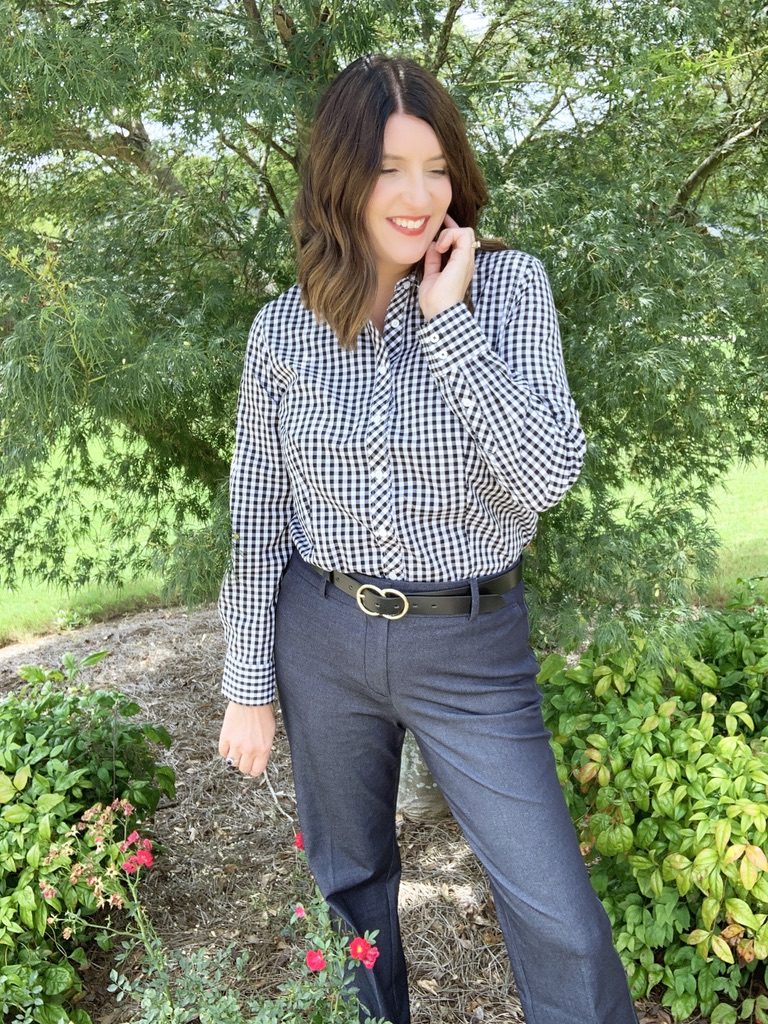 Square Toed Shoes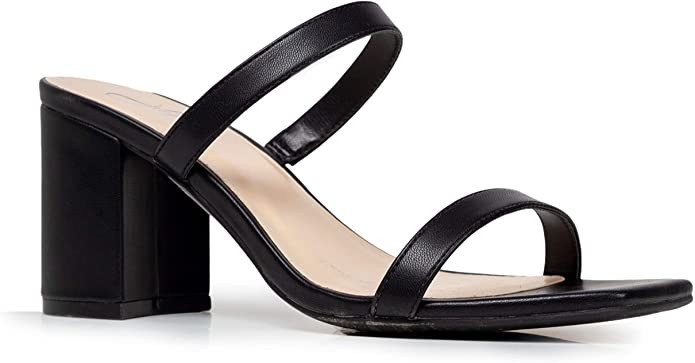 If you don't have a pair of square toed shoes, you may want to pick up a pair. They are very on trend and go well with classic style. I purchased mine from Amazon and I will link them down below in the shopping widget. These are budget friendly at $40 and come in other colors as well.
Black Tote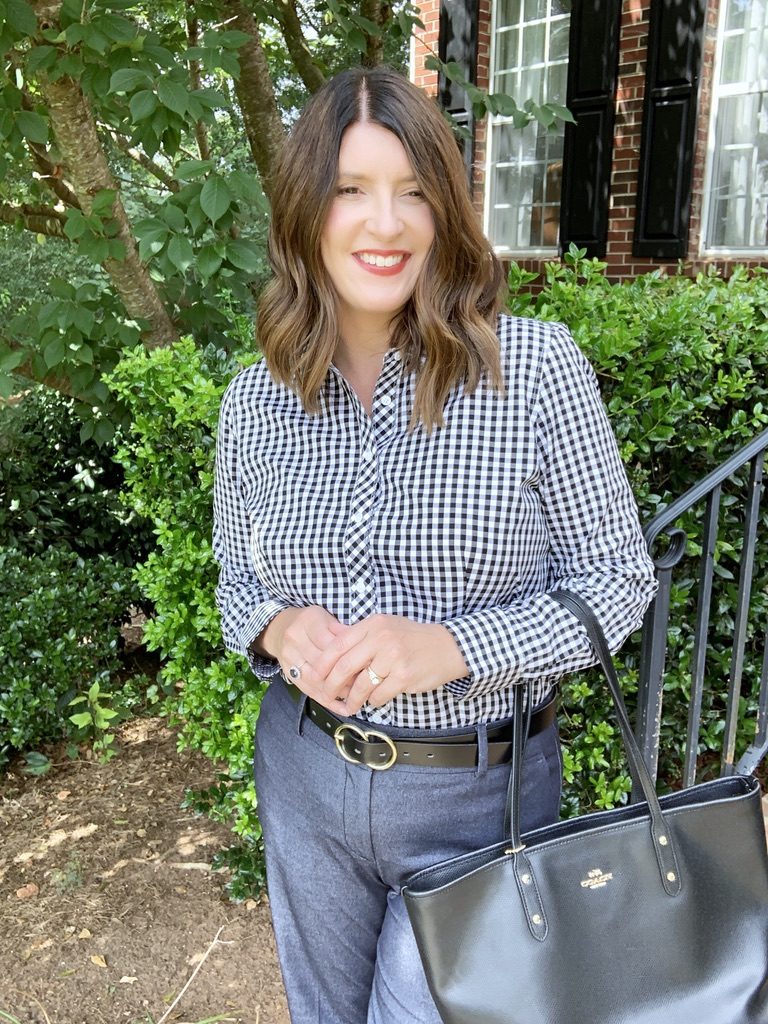 A good black tote is perfect for classic style. My coach bag is a couple of years old. Of course you don't have to go with a designer bag. There are lots of options for a classic black tote that won't break the bank. I will link some options at different price points.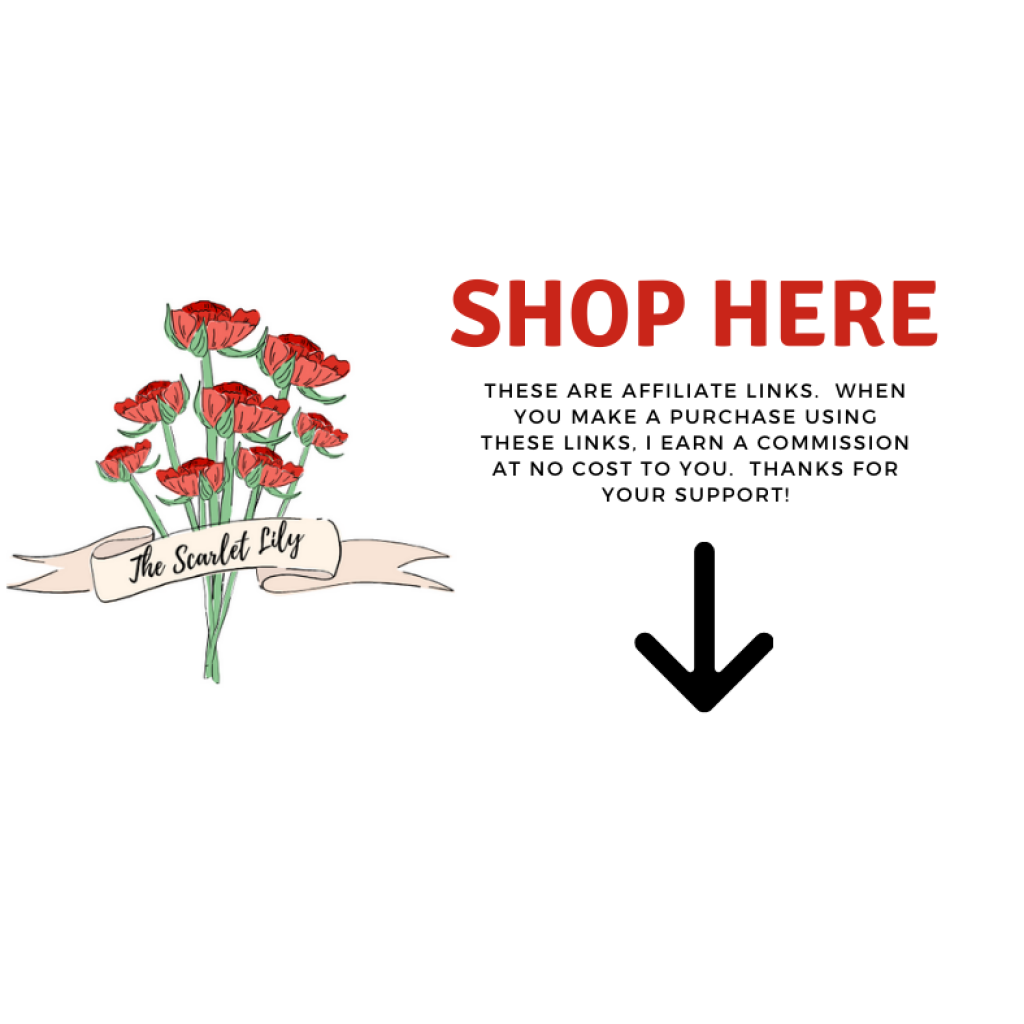 If you are thinking about some fall clothes, be sure to check out my post on How To Clean Out Your Closet With Minimal Stress. This will help you determine what you really need for fall!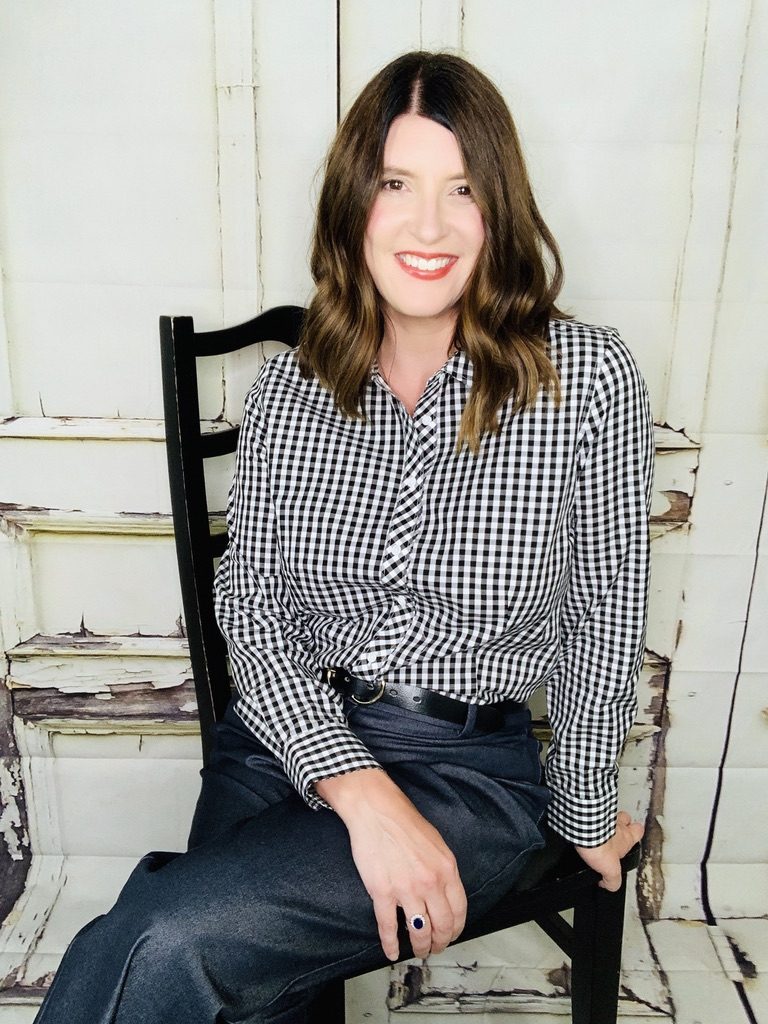 Classic style is really the foundation of any wardrobe that functions well. I hope you enjoyed today's outfit!