Here in the south, we love our Tex-Mex food! I know it is one of my family's all time favorites. Today I have an easy recipe for White Chicken Enchiladas. I am not one to enjoy spending a lot of time in the kitchen, especially when the weather is hot! This recipe is great for a weeknight dinner at home and is also great for entertaining. Your guests will think you spent a lot of time making this creamy dish, but in reality it is quite simple. Let me show you how to make this easy summer Tex-Mex dinner.
Ingredients
First, you will need 2 cups of cooked chicken. I usually put two chicken breasts in the slow cooker the morning that I want to make this dish. If you don't want to bother with the slow cooker, you could use a rotisserie chicken from the deli instead. I recently purchased the Pioneer Woman Slow Cooker. It is so pretty to look at!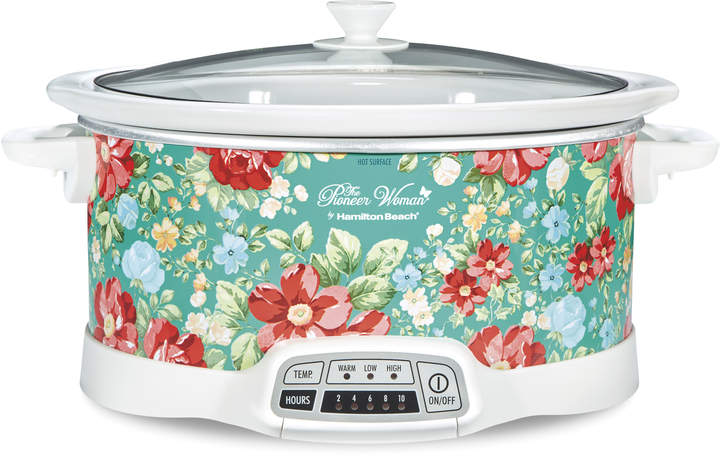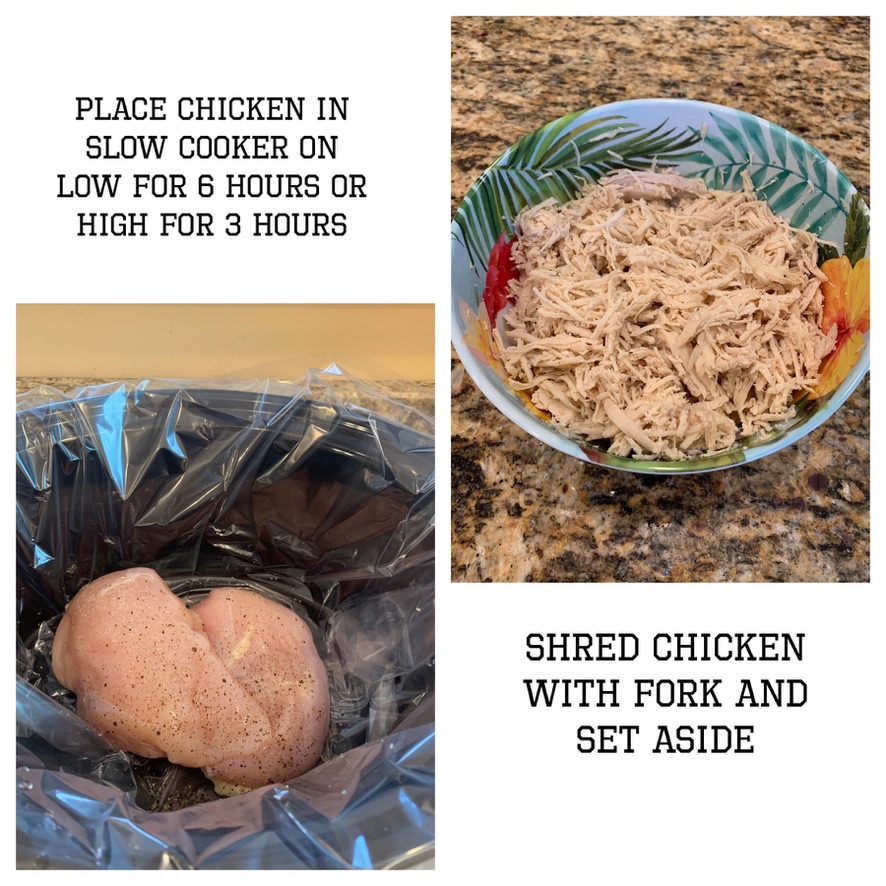 Assemble the rest of the ingredients. You will need chicken stock, monterey jack cheese (shredded), sour cream , flour, butter, one can of diced green chilies, and tortillas. I will put the full recipe down below with exact measurements.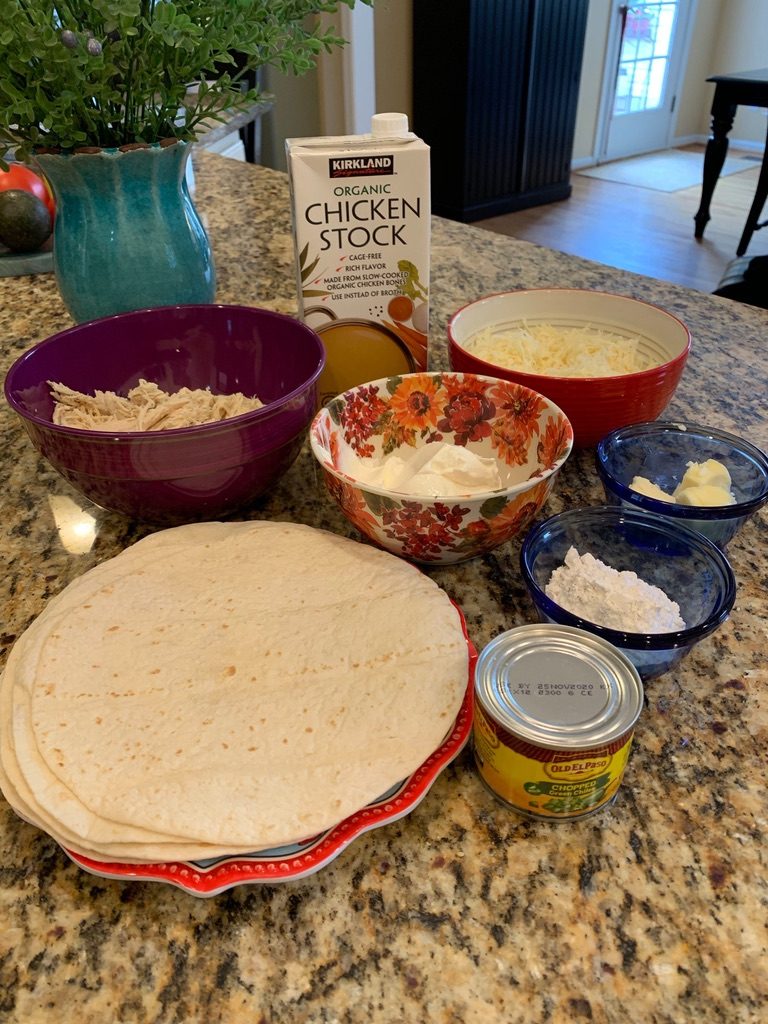 Start Assembling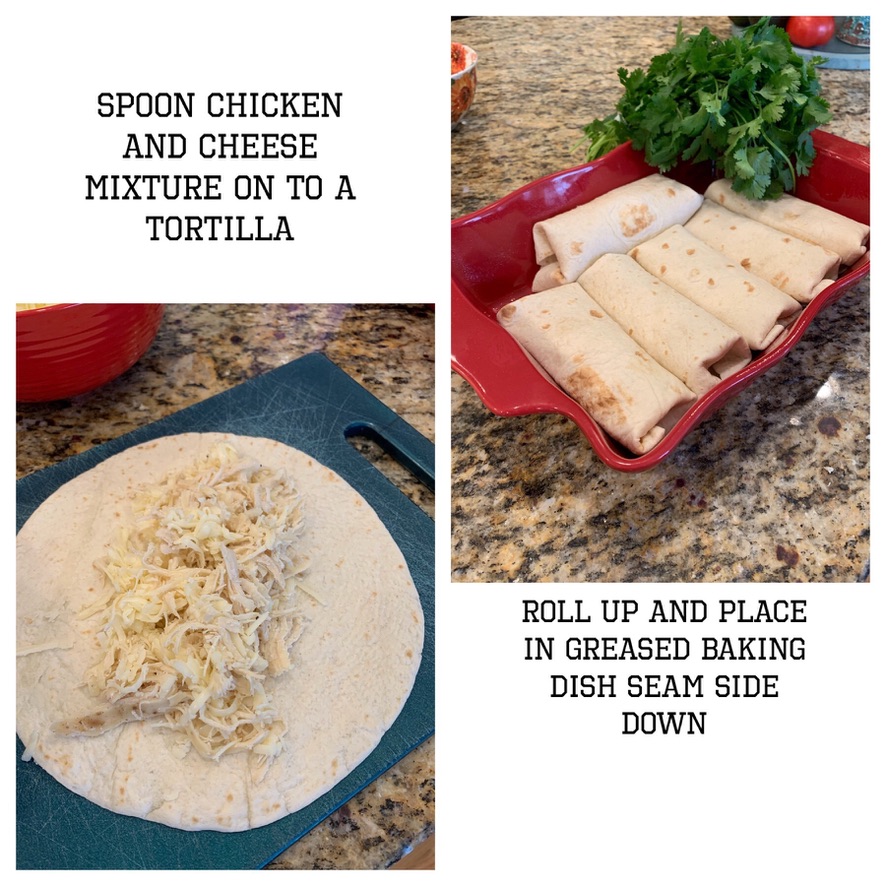 Make The White Sauce
Next, it's time to make the white sauce. Start my melting the 3 Tbsp. of butter in a medium sized pan. After the butter melts, add the 3 Tbsp. of flour and whisk to make a roux.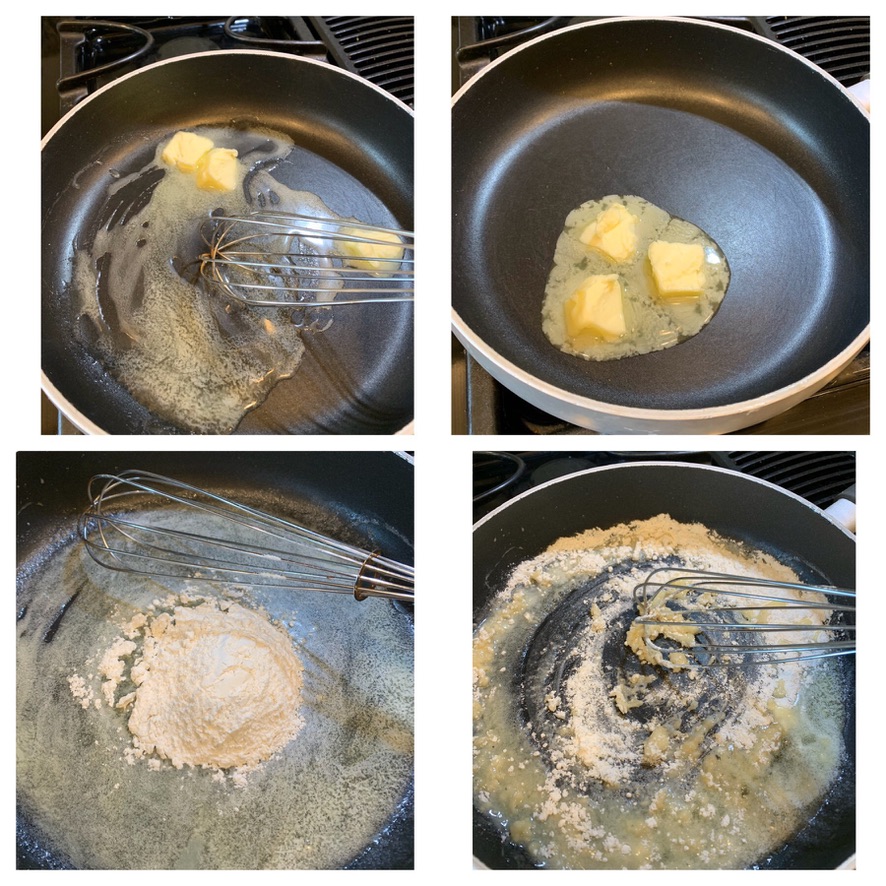 Cook and continue to whisk the butter and flour mixture for about 1 minute. Then add the chicken broth and whisk it all together.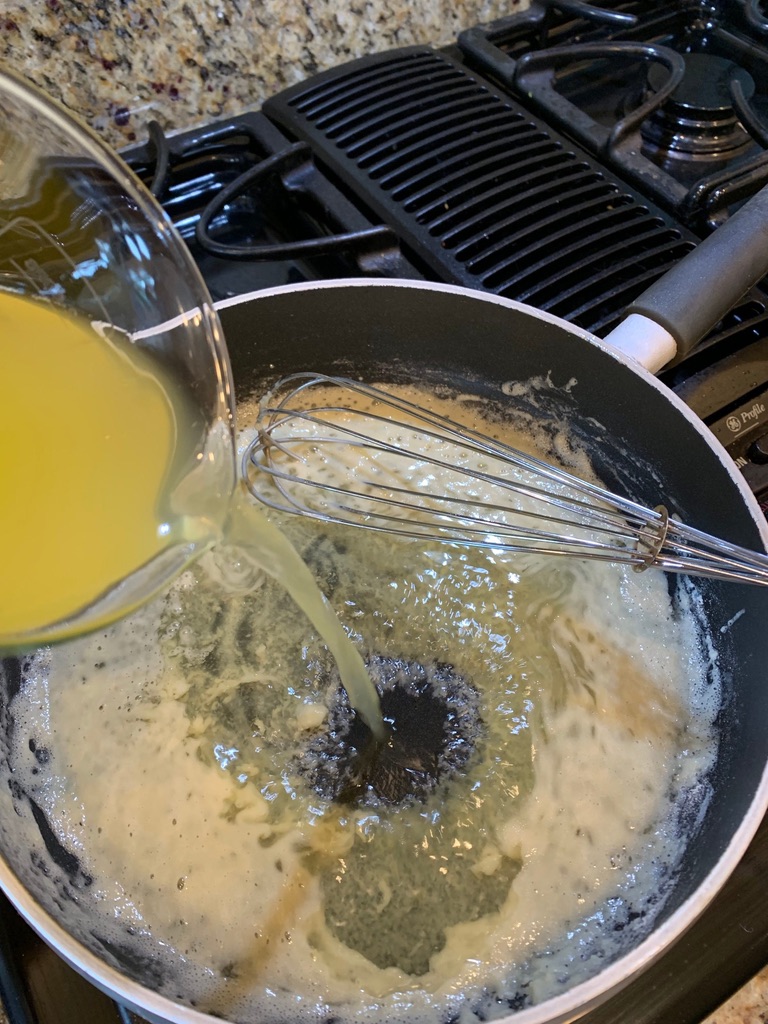 After the sauce thickens a bit, add the remaining ingredients.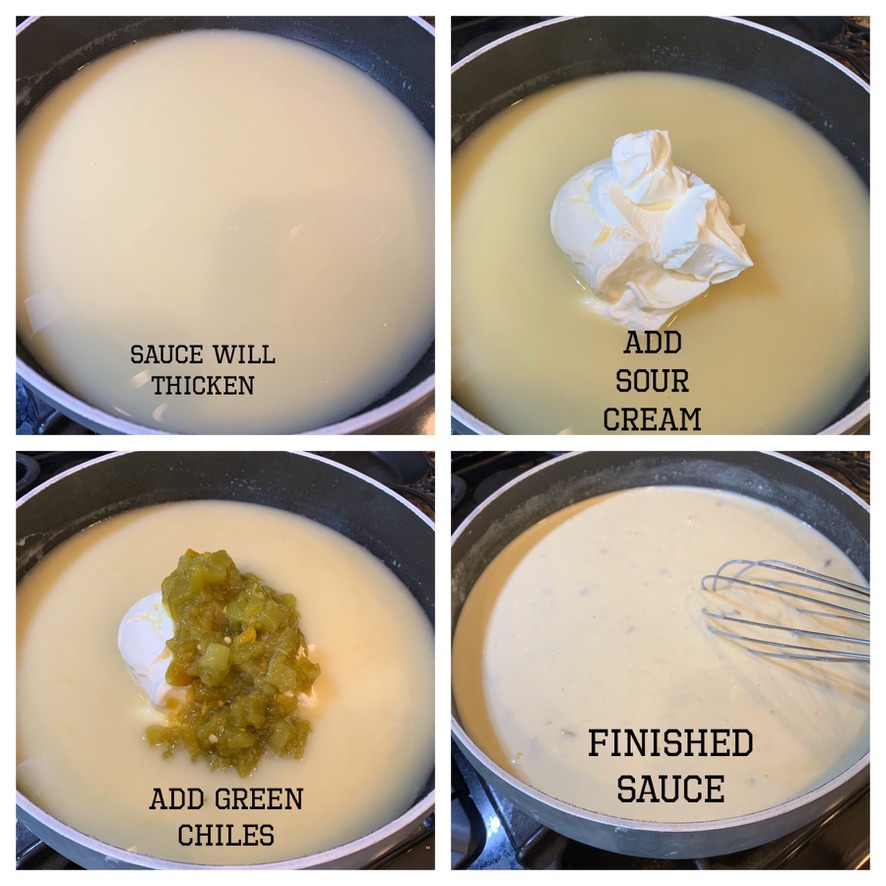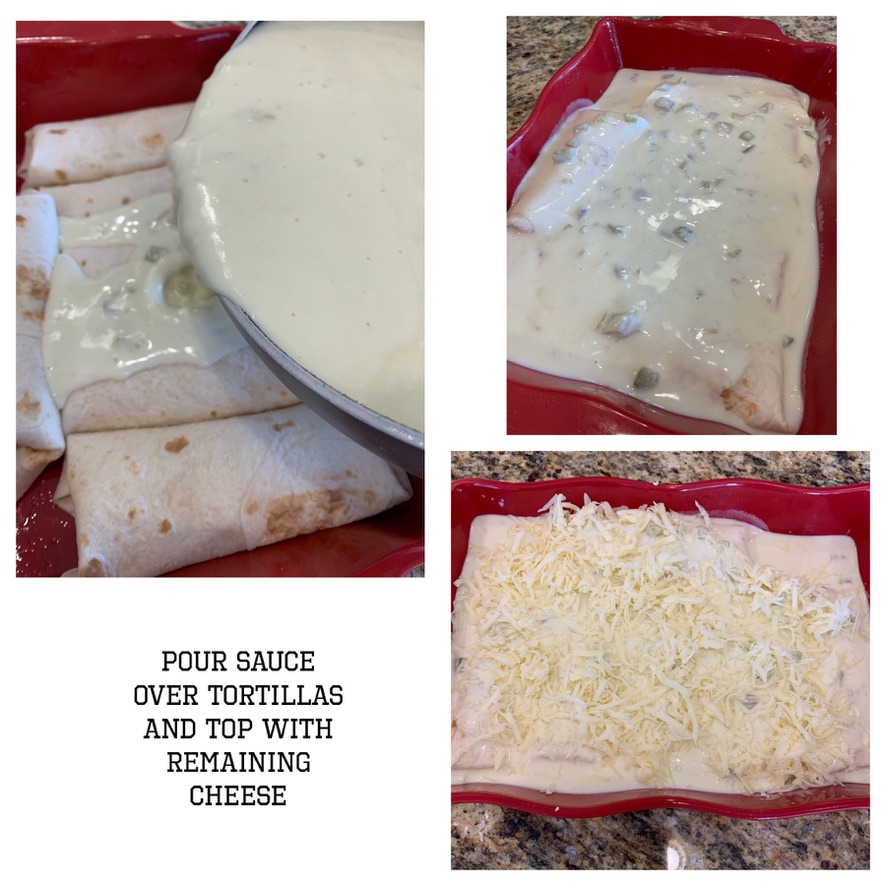 That's it! Just bake at 350 degrees for 20-25 minutes.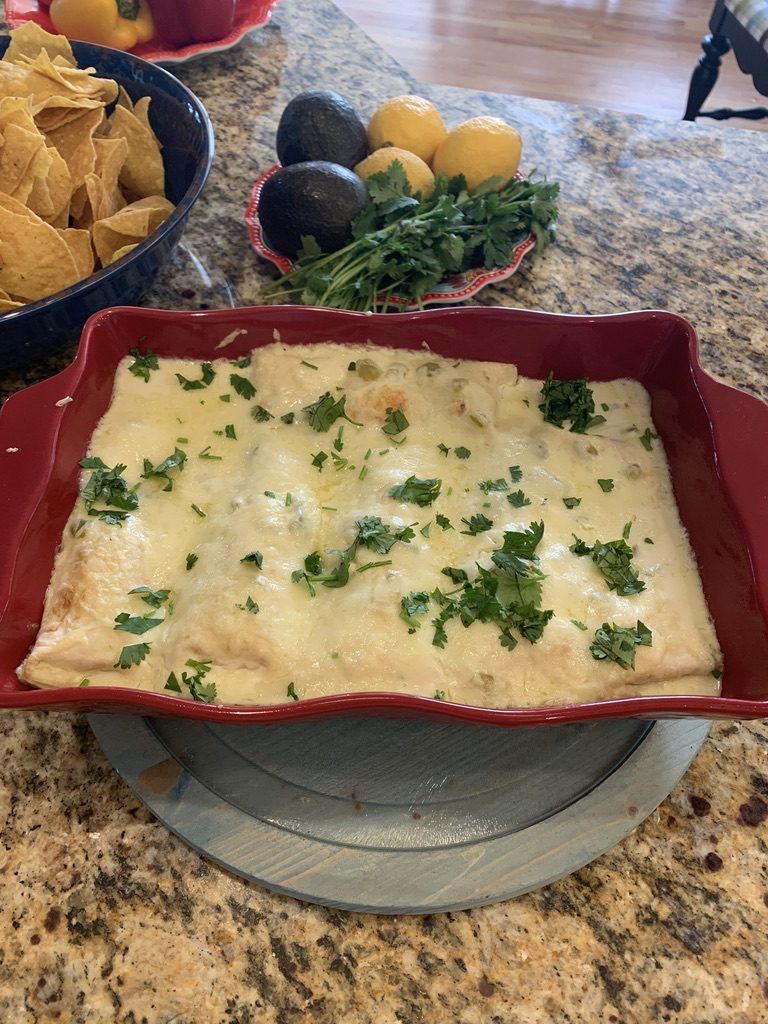 Table Decor For Easy Summer Tex-Mex Dinner
Now for the fun part. Pick out your most colorful and festive dishes to serve your enchiladas on. These melamine plates and bowls came from Sam's or Costco last year. I linked some similar styles in the shopping widget at the end of the post.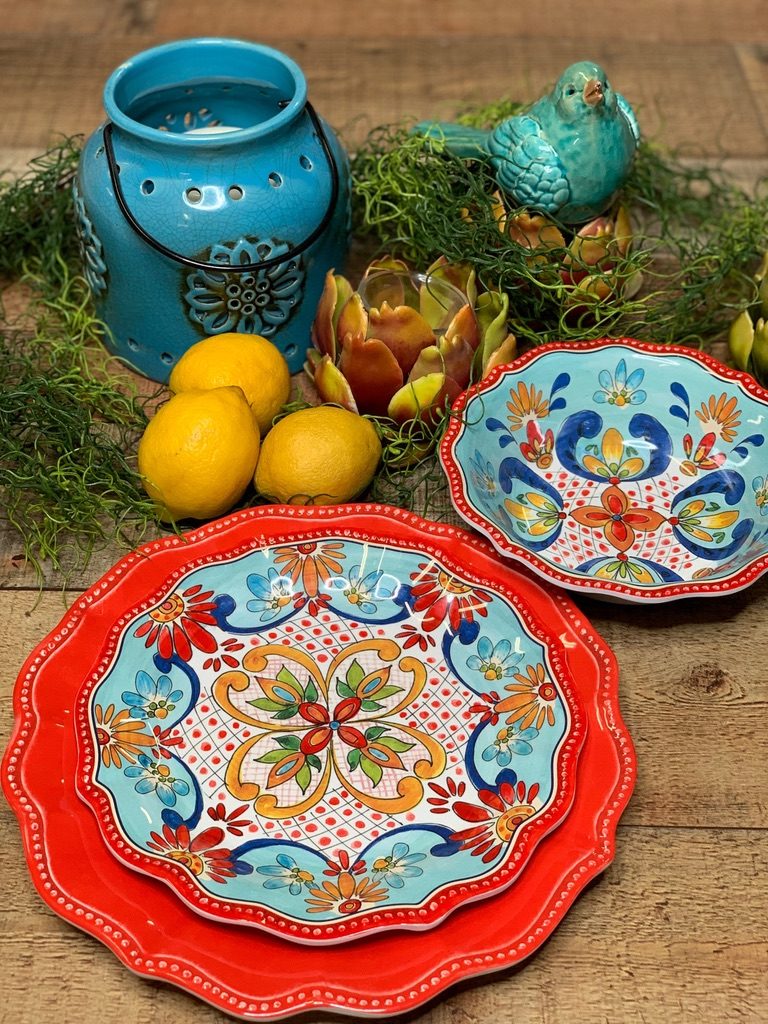 My ceramic lanterns are also old, but this style is similar.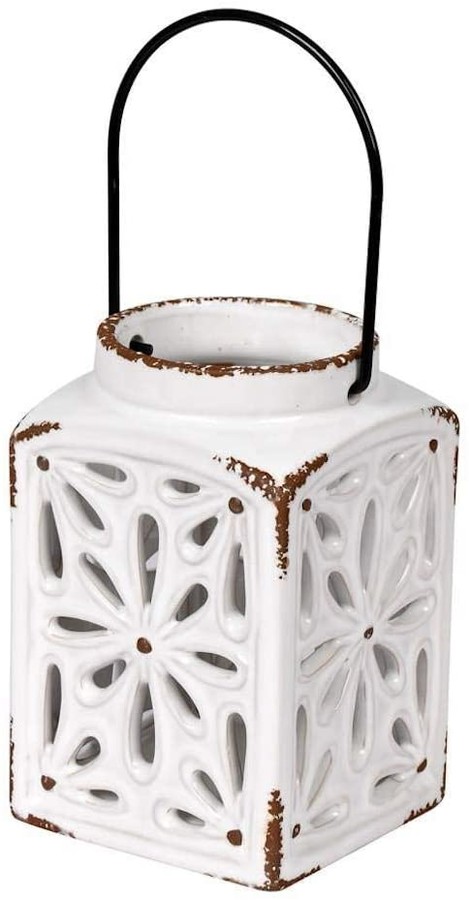 I also purchased some fresh flowers for the table.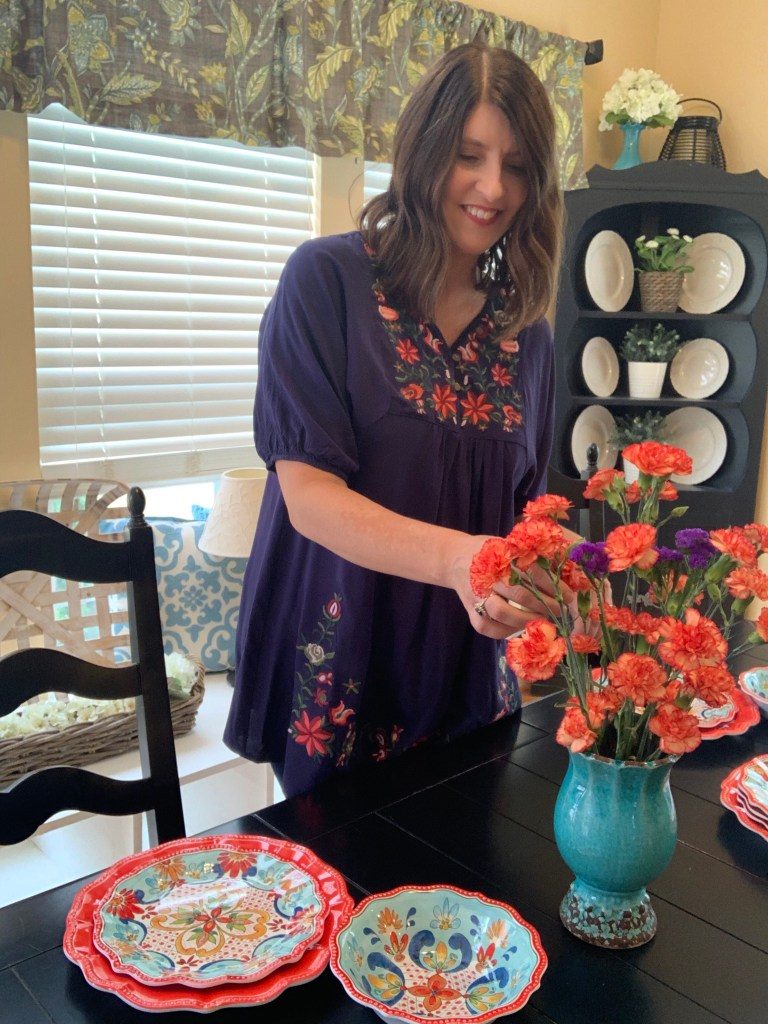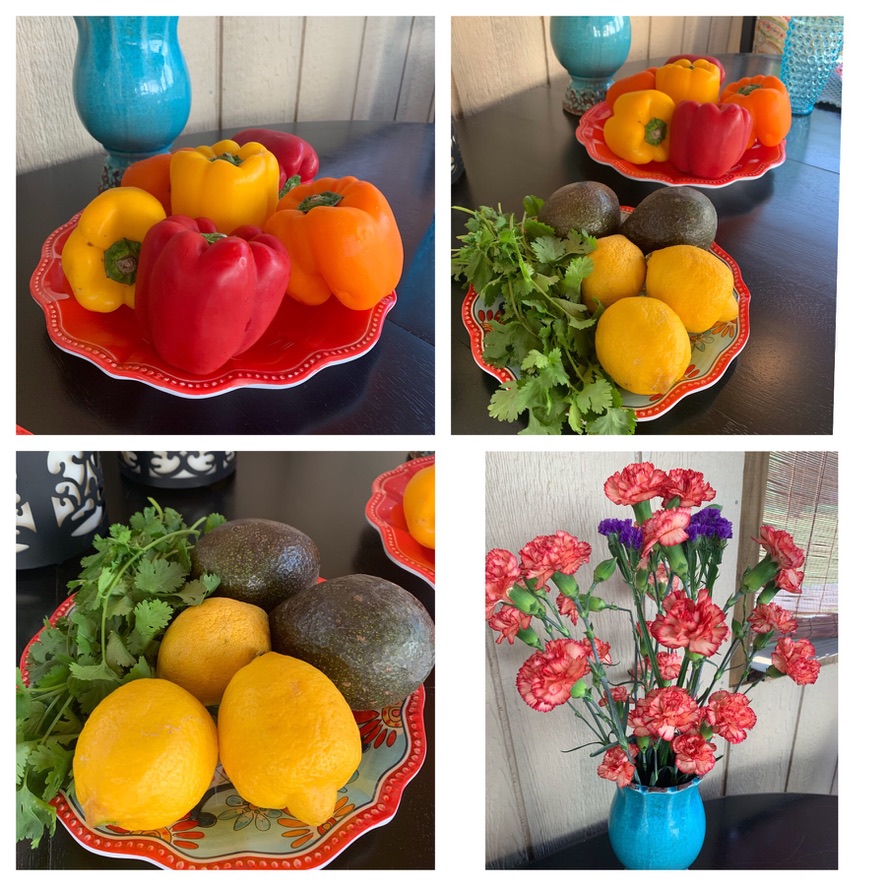 I used peppers, lemons, avocado, and cilantro for table decorations.
Sides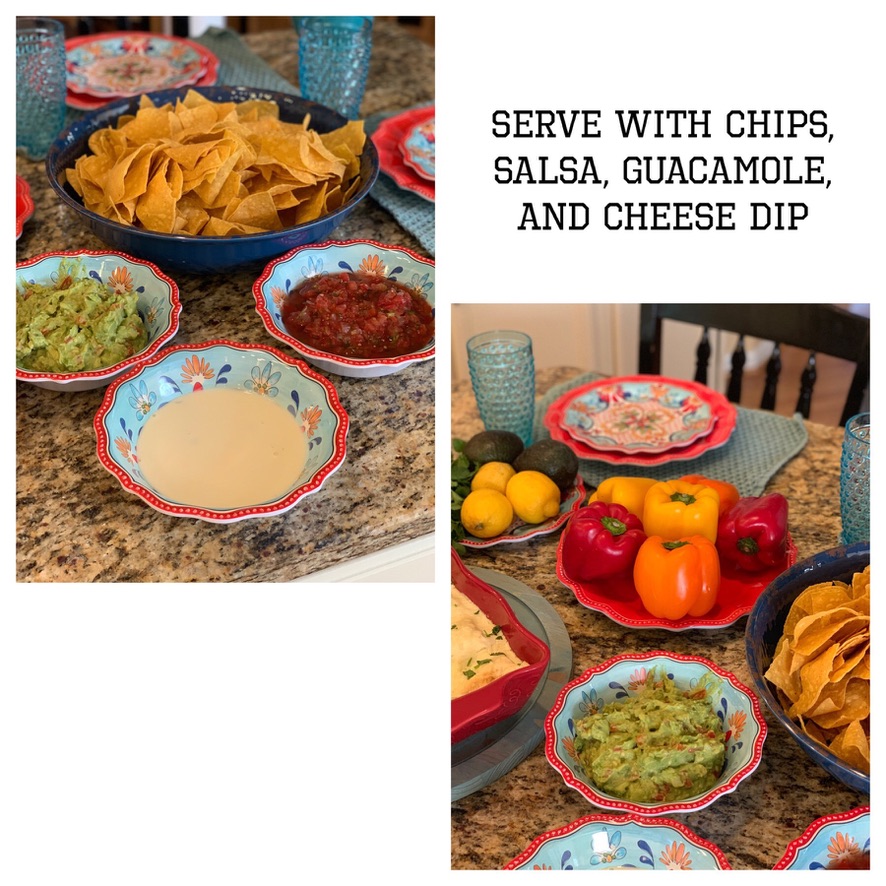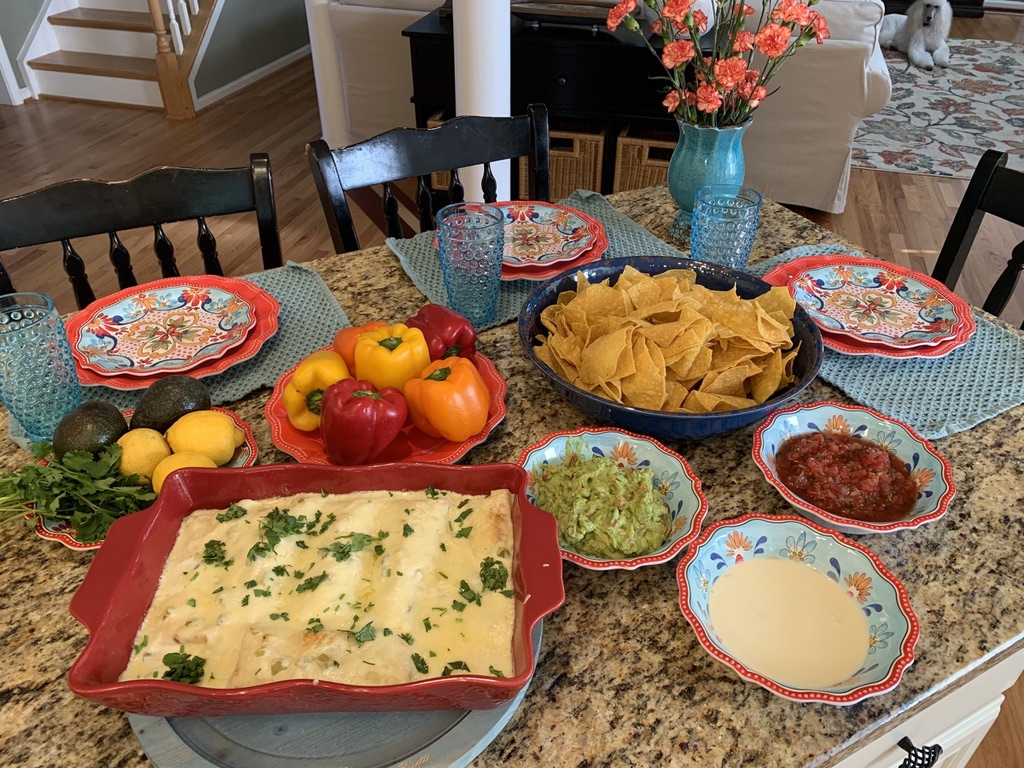 Step by Step Recipe
I originally found this recipe on Pinterest on plainchicken.com. Here is the recipe:
8 flour tortillas, soft taco size
2 cups cooked , shredded chicken
2 cups Monterey Jack cheese
3 Tbsp. butter
3 Tbsp flour
2 cups chicken broth
1 cup sour cream
1 (4oz.) can diced green chilies
Preheat oven to 350 degrees. spray a 9×13 pan with cooking spray.
Mix chicken and 1 cup cheese. Roll up in tortillas and place in pan seam side down.
In a small sauce pan over medium heat, melt butter. Whisk in flour and cook 1 minute. Add broth and whisk until smooth. Allow sauce to thicken. Remove from heat and stir in sour cream and chilies.
Pour sauce over enchiladas and top with remaining cheese. Bake 20-25 minutes and then broil for few minutes to brown the cheese.
I think it is nice to make dinner special sometimes, and this easy summer tex-mex dinner will make your family feel like they have been out to eat at a restaurant! Be sure to check out my Slow Cooker Lasagna post if you enjoy cooking related topics! You can see it here.