February is the shortest month of the year, so it usually passes quickly and this year has been no exception! I'm always excited for March because that means that for the most part winter is over for us here in the south and spring it on it's way. Today I'm recapping yours and my February favorites. There is a good mix of clothing, accessories, and makeup in this post so I hope you enjoy these as much as I have!
Draper James Puff Sleeve Dress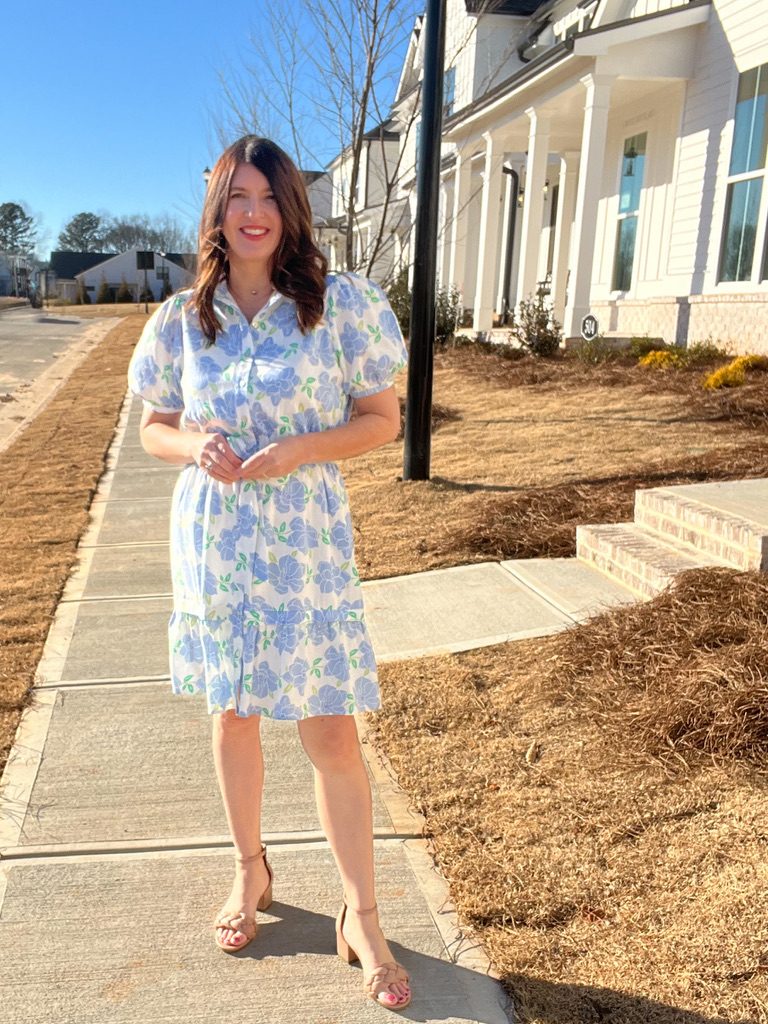 I featured this blue floral puff sleeve dress by Draper James in my Kohl's try on recently. I'm in love with this clothing line, and this dress was a top seller! This would make a perfect Easter dress.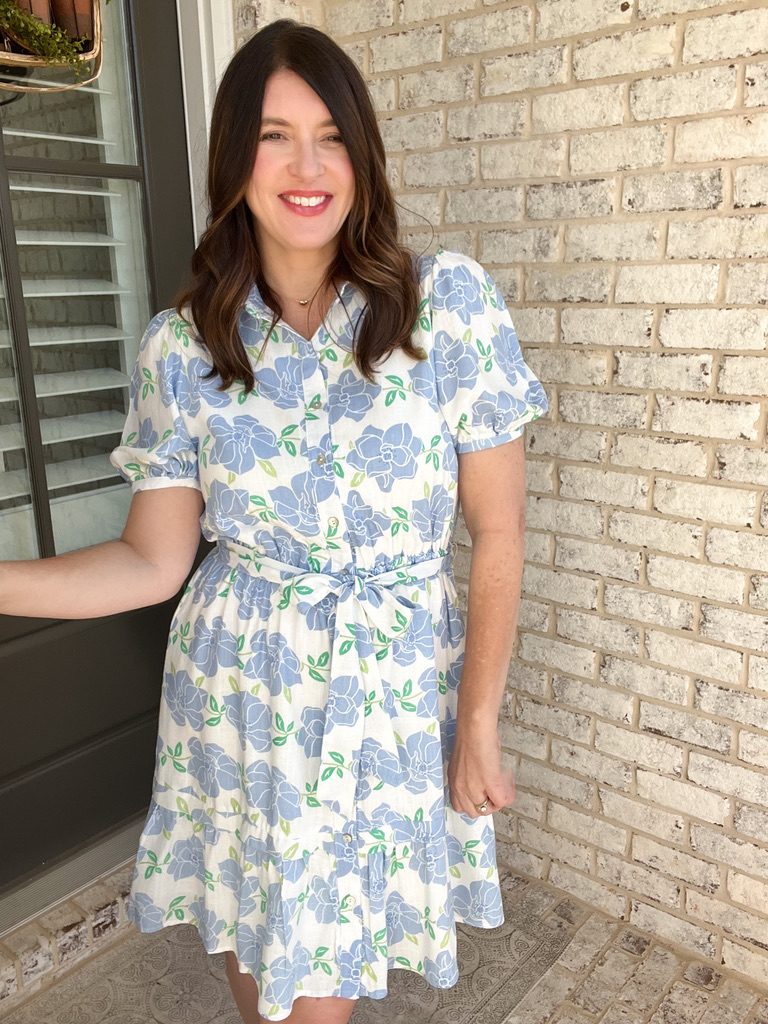 Lavender Sweater Dress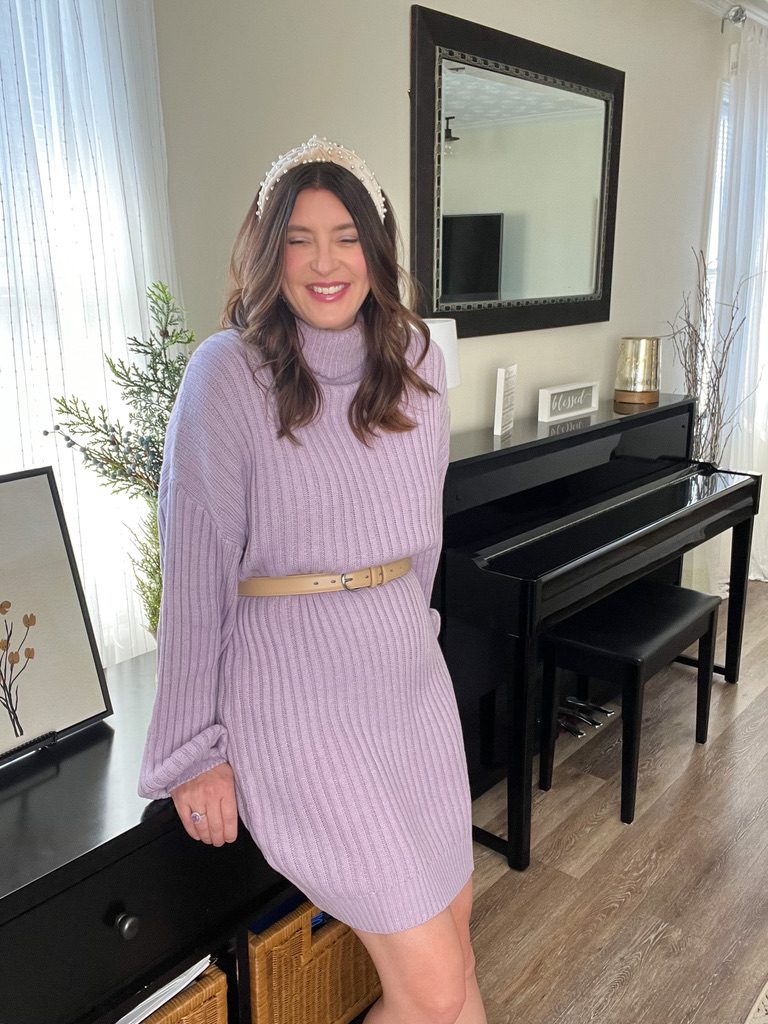 This lavender sweater dress is a great transitional piece…especially if you live in a colder climate. The color gives you spring vibes, yet the sweater will keep you warm.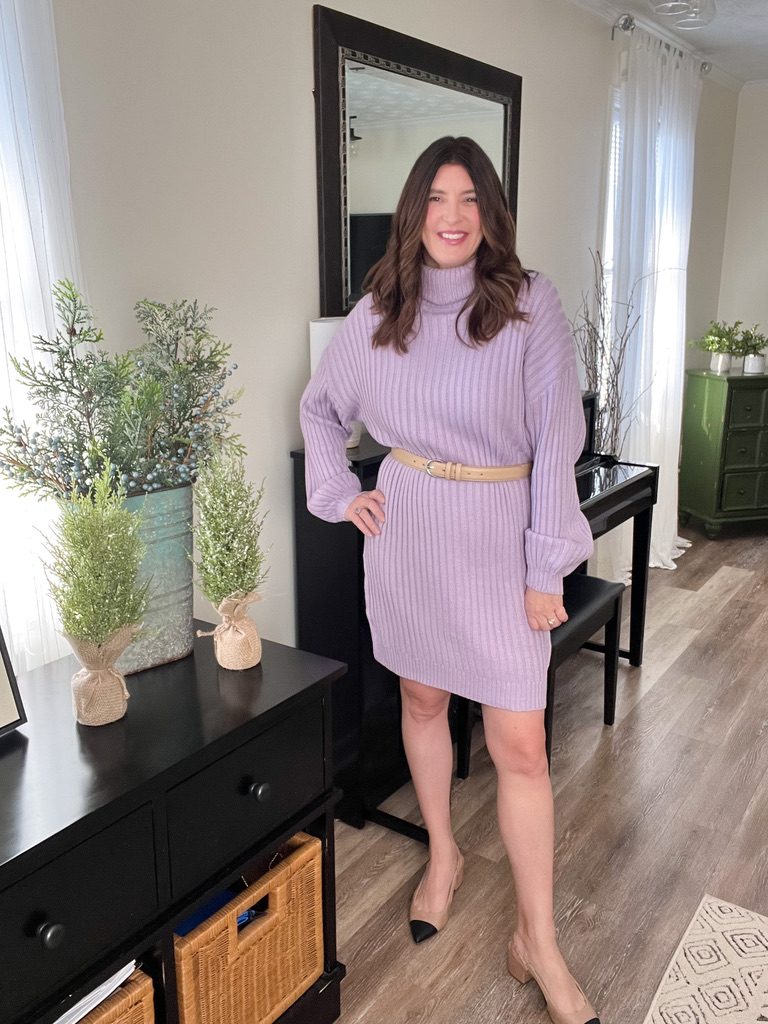 Headbands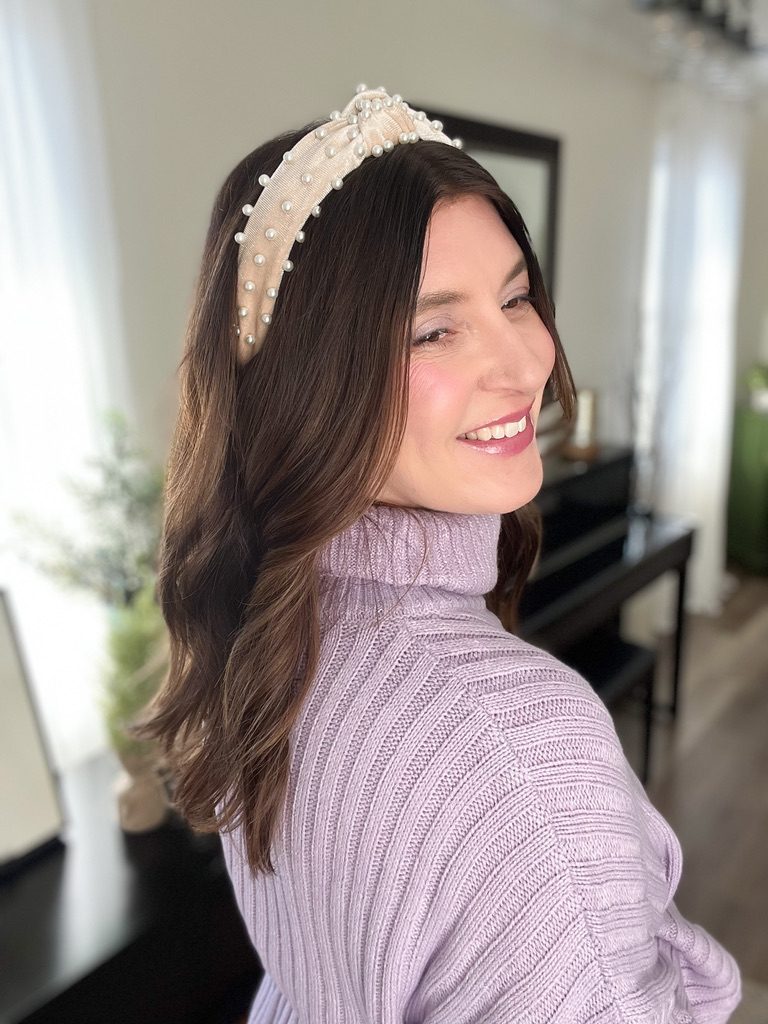 I tried some headbands in February and ended up liking the look more than I expected to. This one from Amazon is a nice neutral color. I also picked up this one from Loft, and this one from J. Crew Factory.
Button Down Satin Shirt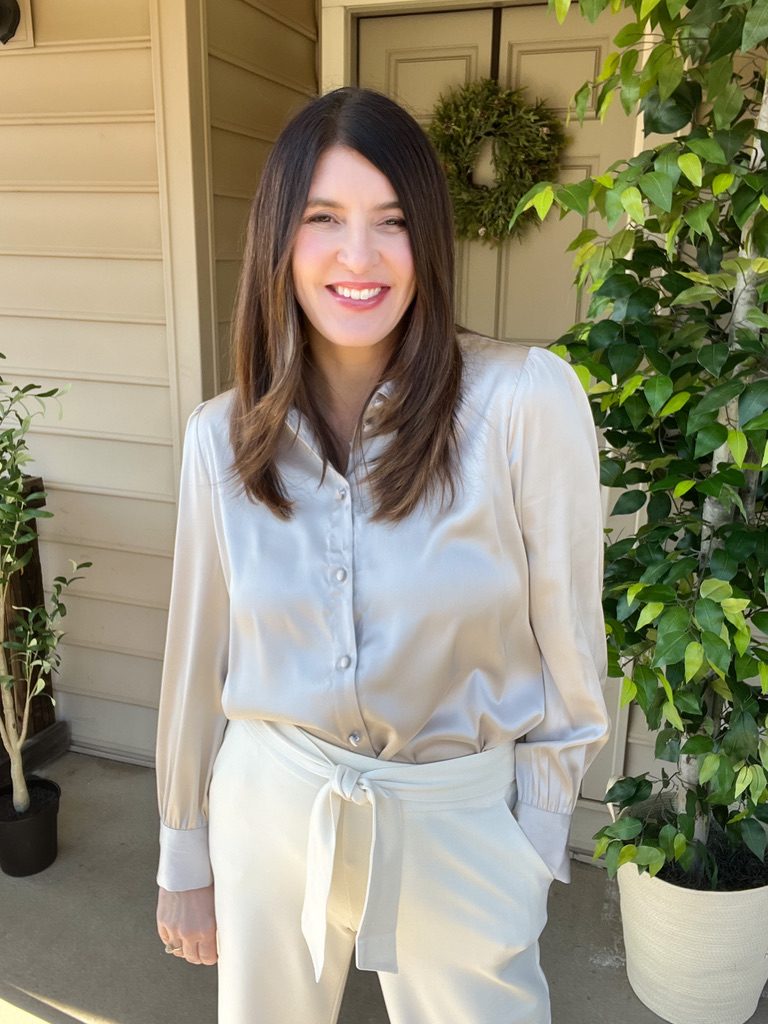 This is another personal February favorite. This satin button down shirt from The Drop Collection on Amazon is so classy. Even though I have a casual lifestyle, I knew instantly that I wanted this piece in my wardrobe!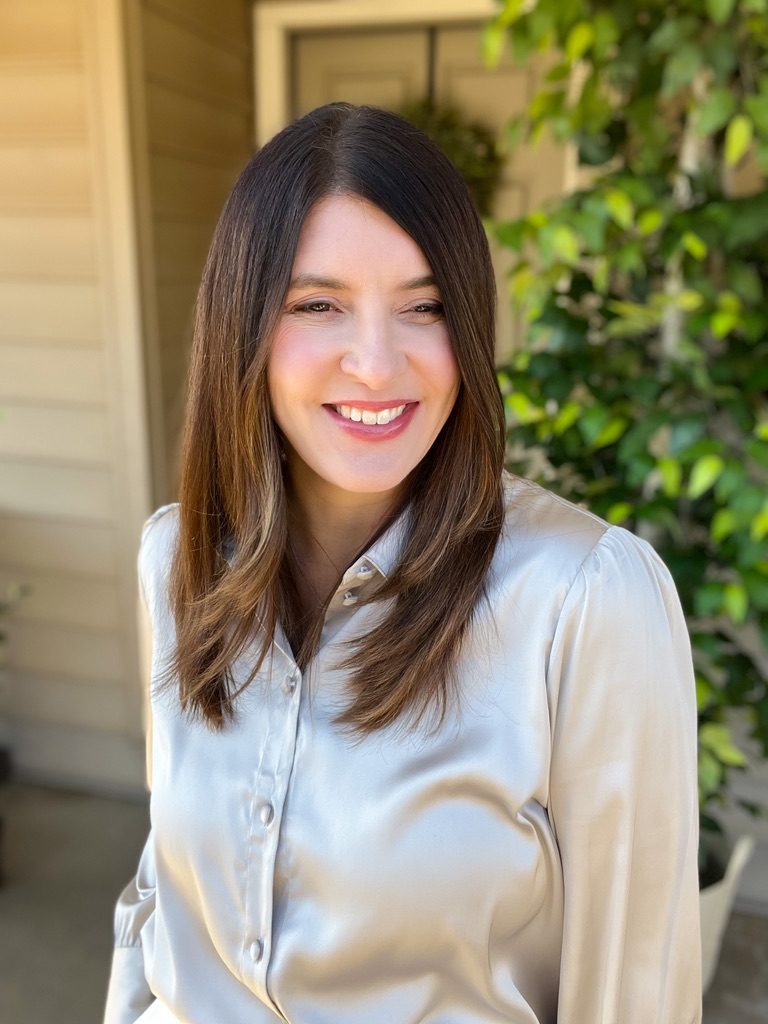 Amazon Essentials White Top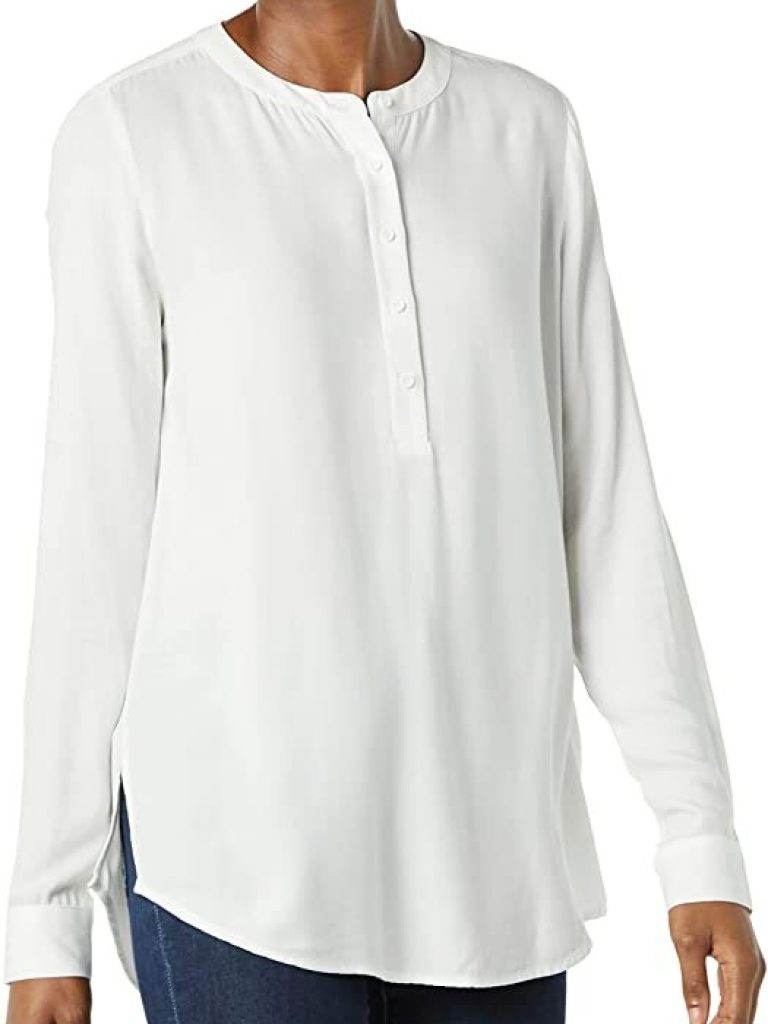 This tunic length top will be featured in an upcoming blog post, but I have already enjoyed wearing it so much in February that I decided to go ahead and include it here. It comes in many different colors, but it's just the perfect top top wear with leggings or jeans.
Lancome Concealer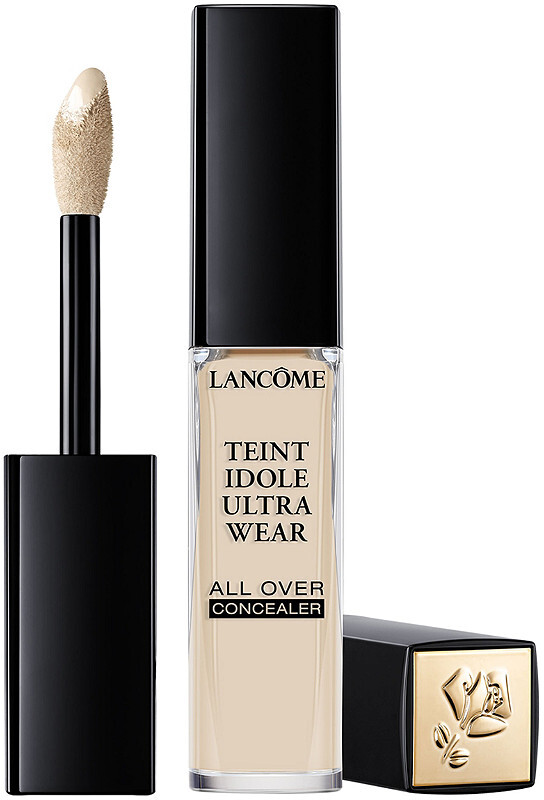 I finally found the perfect concealer and this had to be part of the February favorites! I featured this Lancome Teint Idôle Ultra Wear All Over Concealer in my What I Bought At Ulta This Week post. You can see the full post and my thoughts on it here.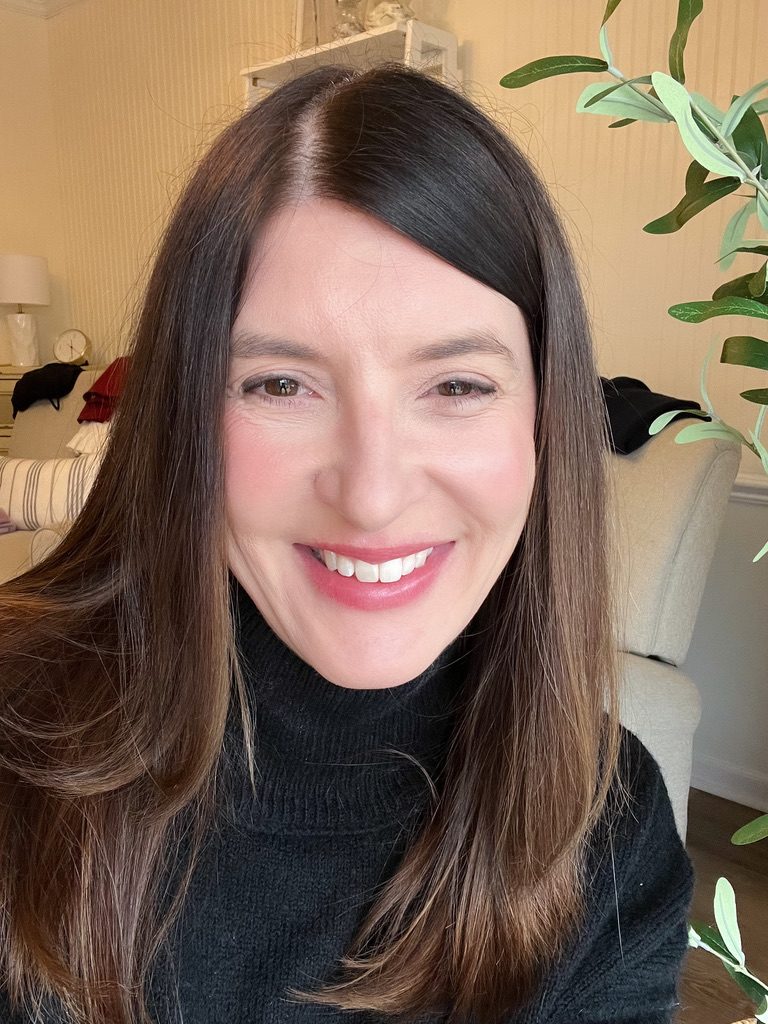 Living Proof Dry Shampoo

I tried the Living Proof Perfect Hair Day Dry Shampoo for the first time, and I really like the results I get from it. I typically don't buy higher end dry shampoo but I think this one is worth the extra money.
Glow Paradise Balm-in-Lipstick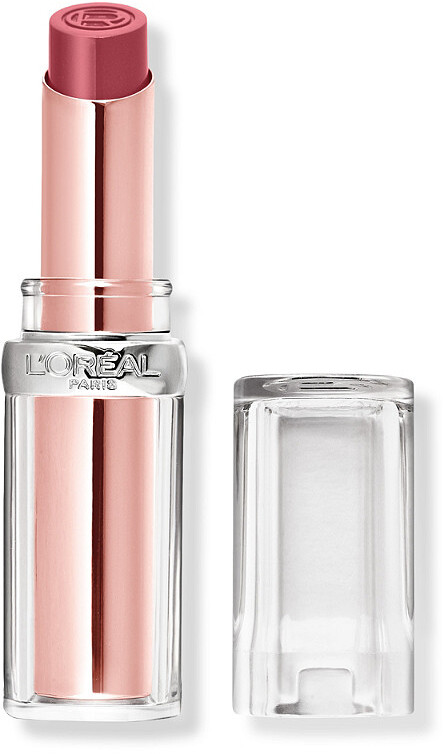 I'm always trying new lipsticks, and this Glow Paradise Balm-In-Lipstick by L'oreal became an immediate favorite. The shade I purchased is #120 Blush Fantasy and I'm wearing it here in the photo below.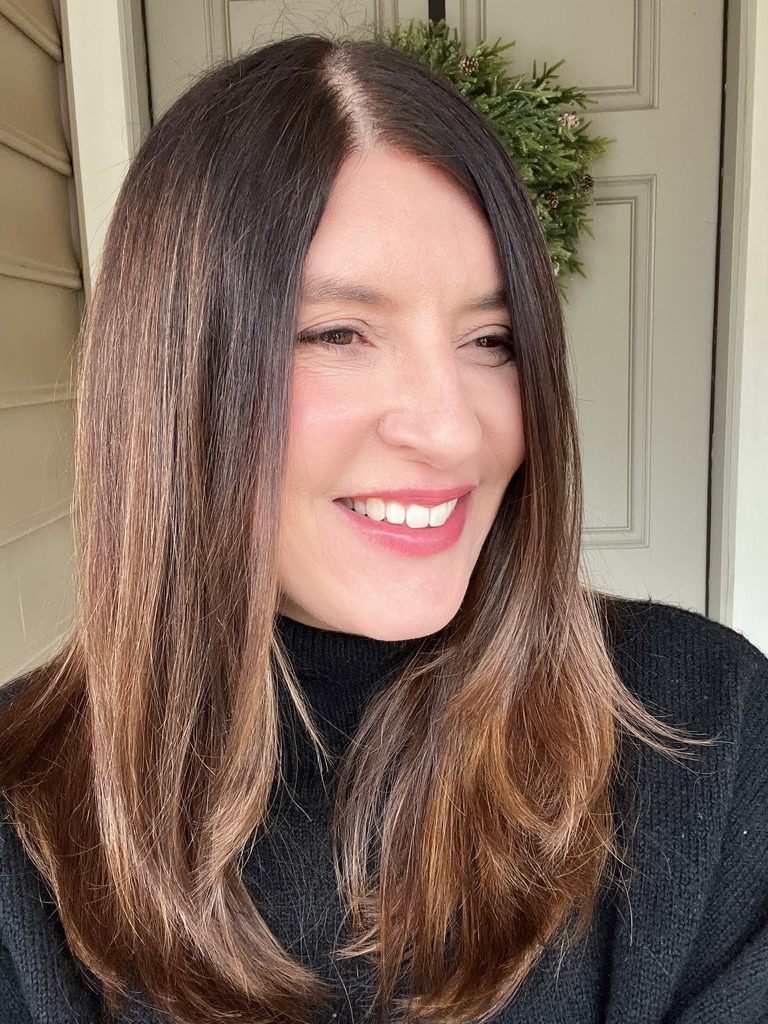 Braided Sandal
I'm so excited to wear these new Dunes Braided Sandals for spring. This style shoe is going to be on trend again this year and they go with everything from jeans to dresses!
The Drop Square Toed Sandal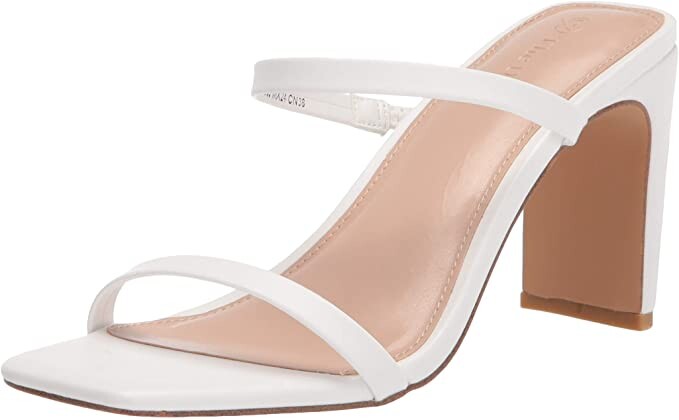 Here is another February favorite from Amazon's The Drop Collection. These white square toed sandals will be another pair of frequently worn sandals for 2022.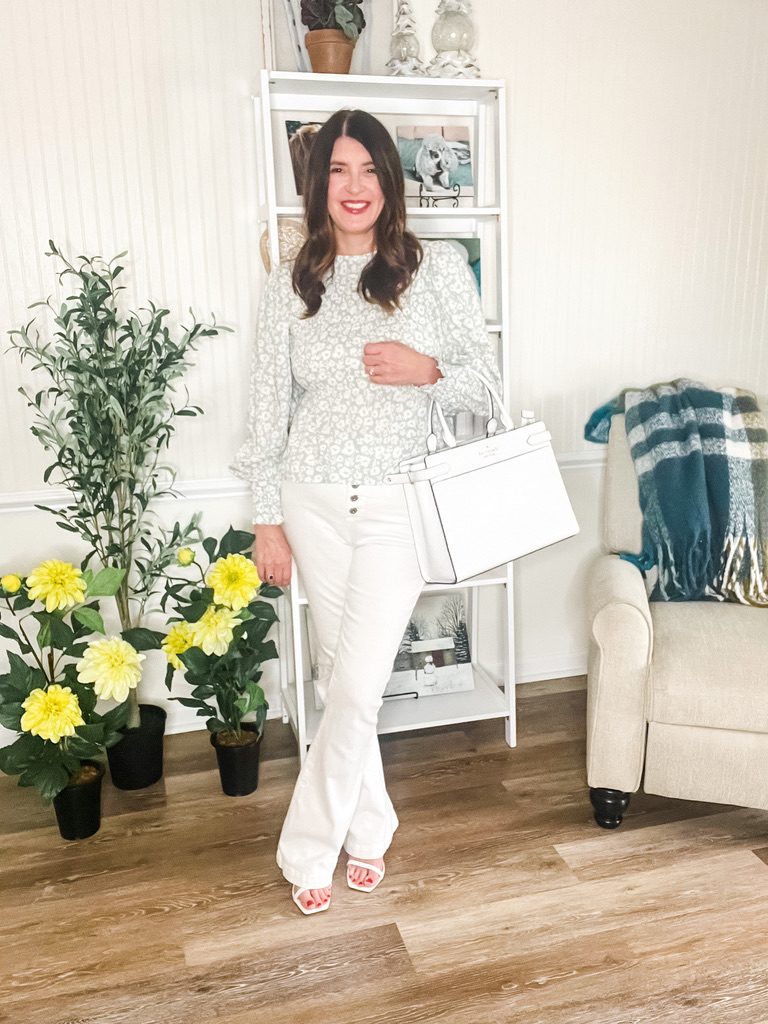 Dearfoams Slippers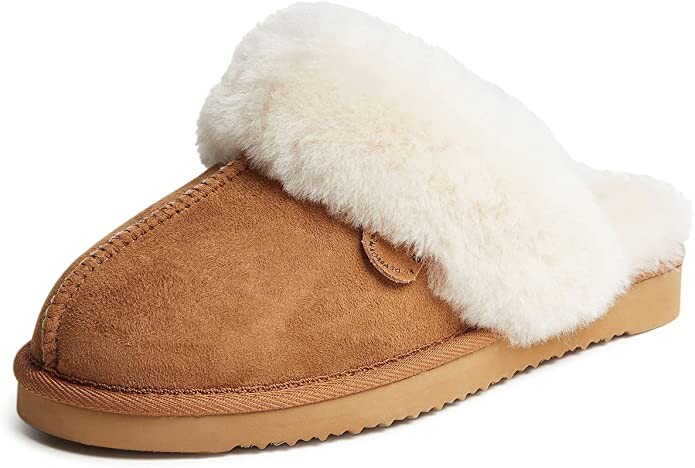 I have several pair of house slippers, but this pair is by far my favorite pair! They are a little more expensive at $50 but well worth it in my opinion. If you work from home or just want the best wear around the house shoes…these are it.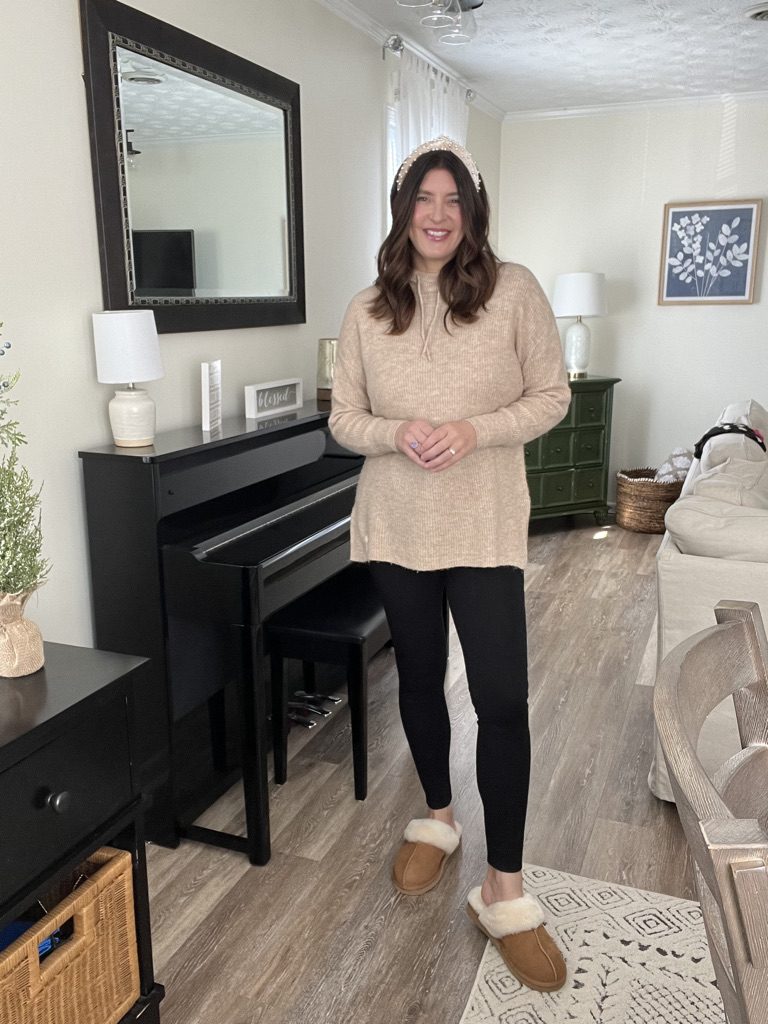 They do have a hard sole, so you can wear them outside if you want to. Please don't wear them to the grocery store or out running errands. These are definitely wear at home type shoes, but perfect for walking to the mailbox or to the garage to get something.
Velvet Hanger Clips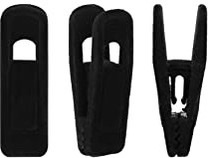 I switched over to velvet clothes hangers a long time ago. I can't recommend them enough. This set on Amazon is good if you are interested. Recently I came across these velvet hanger clips for skirts and pants. They come in a pack of 20 for $12.99.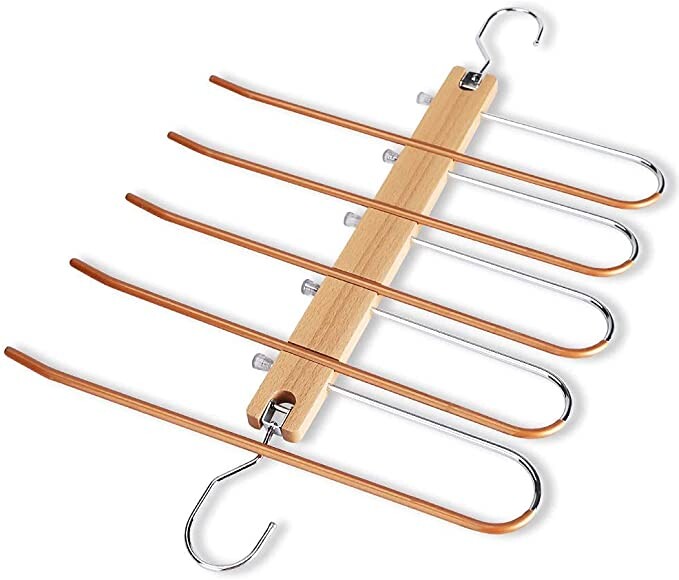 While on the subject of clothes hangers, I also really enjoy these hangers for pants.
Credit Card Holder
Sometimes I have trouble fitting my normal wallet into a smaller handbag…especially if I'm traveling and want to carry a smaller bag. This RFID credit card holder has solved that issue! I recently did some traveling and I have used this several times. It holds up to 12 cards and makes finding the card you need super easy. I purchased the navy, but there are several colors to choose from.
Backpack Purse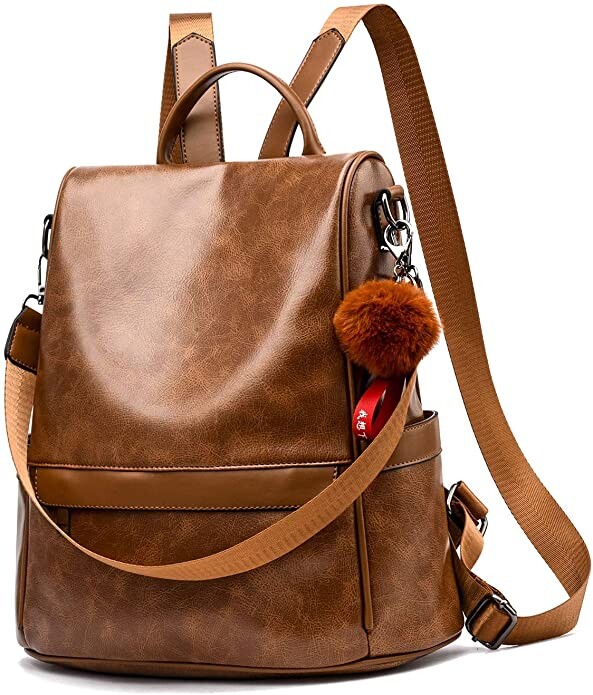 This backpack purse looks expensive, but it's not. I have really enjoyed carrying this bag. I've used it for an everyday bag and I also used it when we recently flew to Florida for a few days. The zipper is on the back of the bag, so when you carry it no one can access the zipper without you knowing.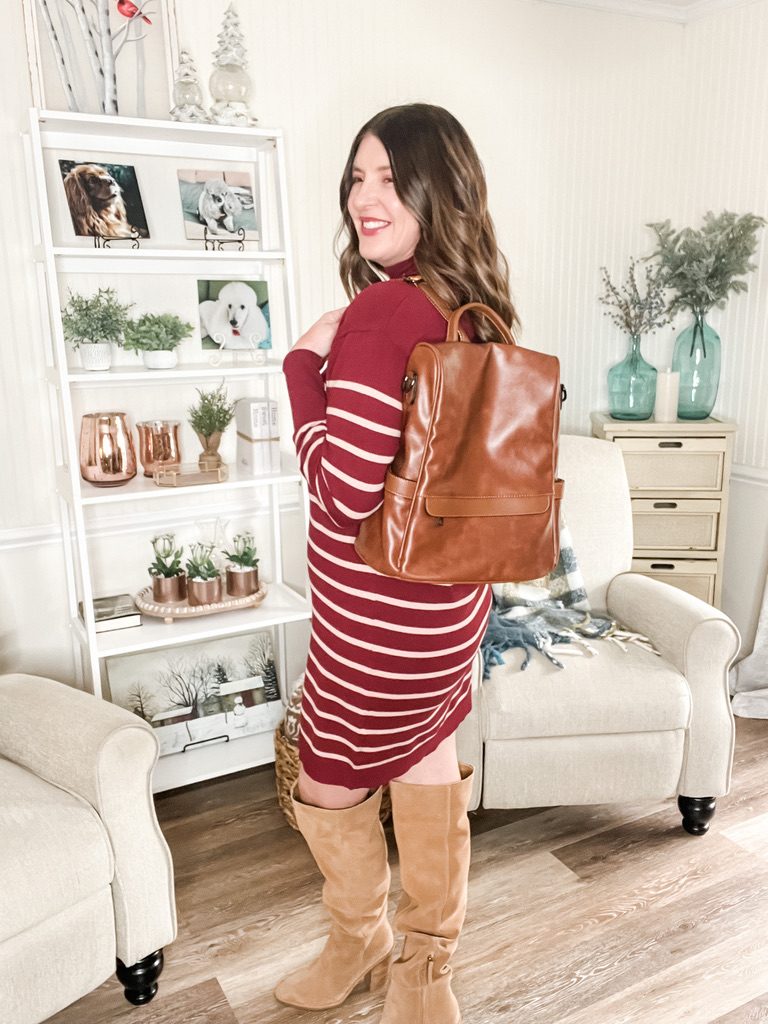 Kate Spade Yellow Tote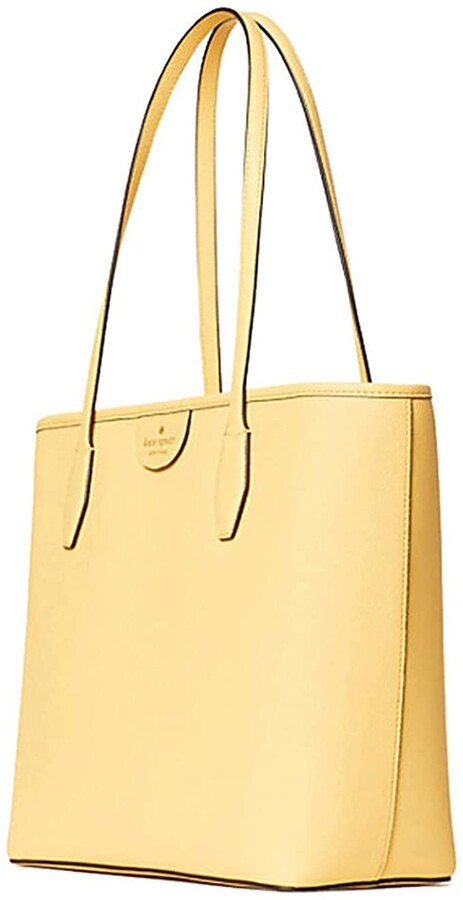 Every spring I treat myself to a new designer bag. Usually my choice is Kate Spade. This year I found this pretty yellow tote on sale at the Kate Spade outlet. Luckily I found it on Amazon for the same price so I can link it for you. It also comes in some other pretty spring-like colors!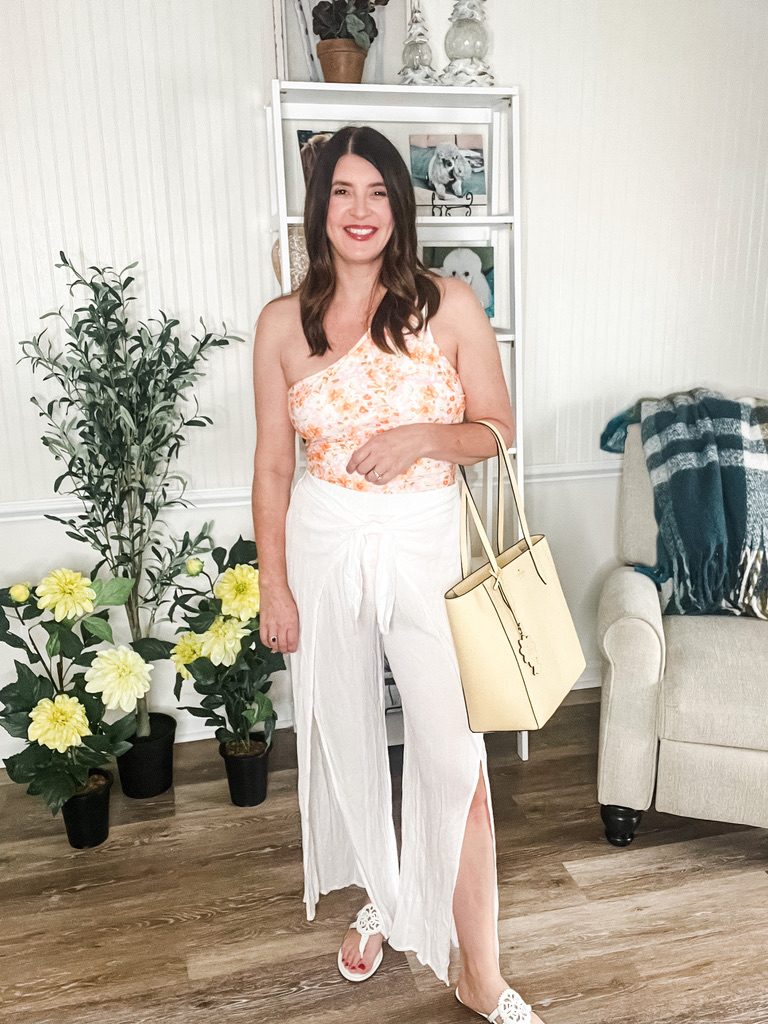 Did any of these catch your eye? Let me know what were your February favorites in the comments below.