Many women don't enjoy wearing shorts. The reasons can vary greatly, but when it's hot outside we need some summer alternatives to shorts.
Jumpsuits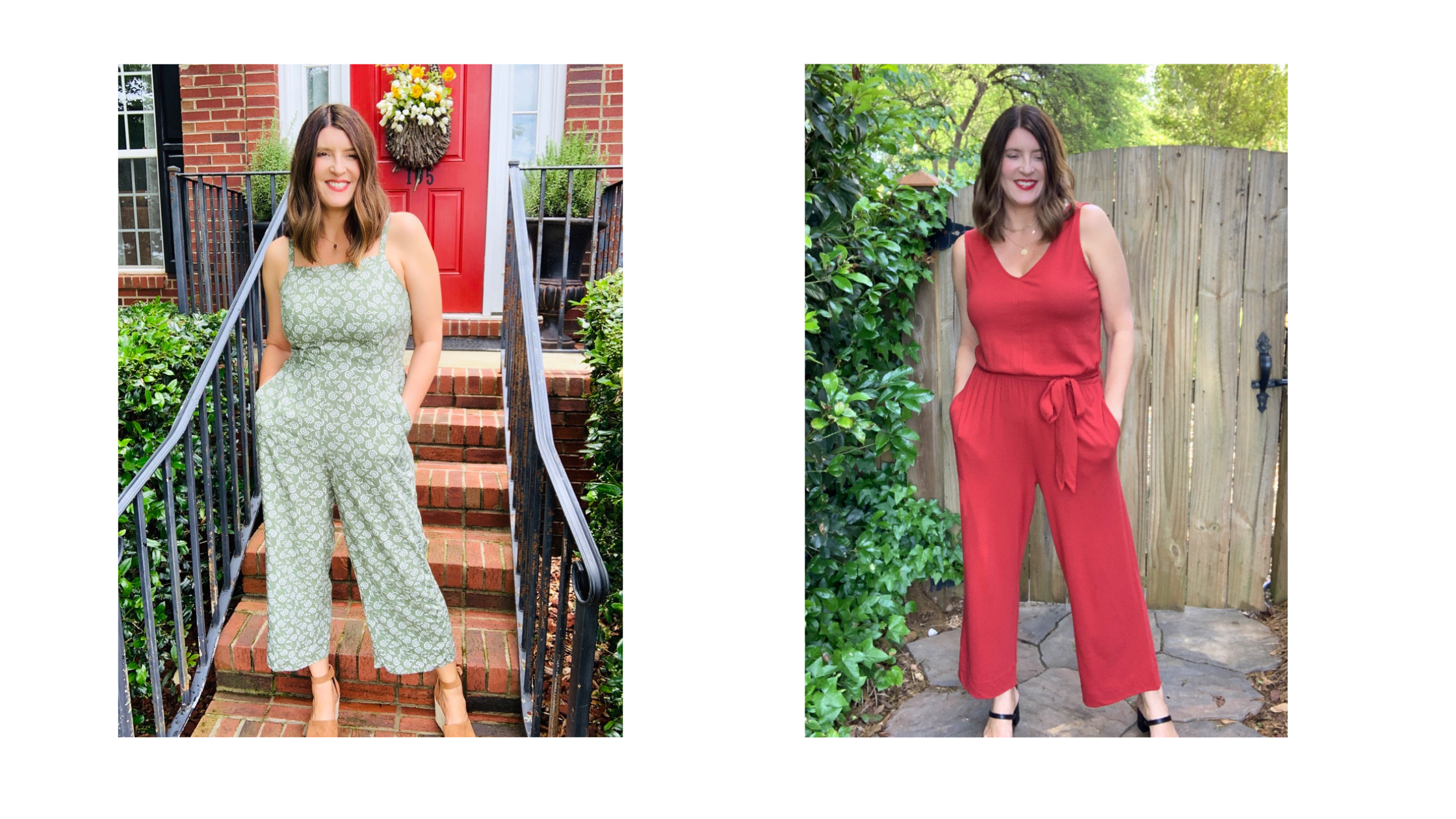 A jumpsuit is an easy summer alternative to shorts and it's an outfit all in one! There are so many styles to choose from. There are spaghetti strap versions all the way to longer sleeve options. They are also good for layering when the weather gets cooler.
Cropped Jeans or Pants
Cropped jeans are another good alternative to shorts! Find your perfect style whether it is straight, flared, or skinny. Yes, you can still wear skinny jeans!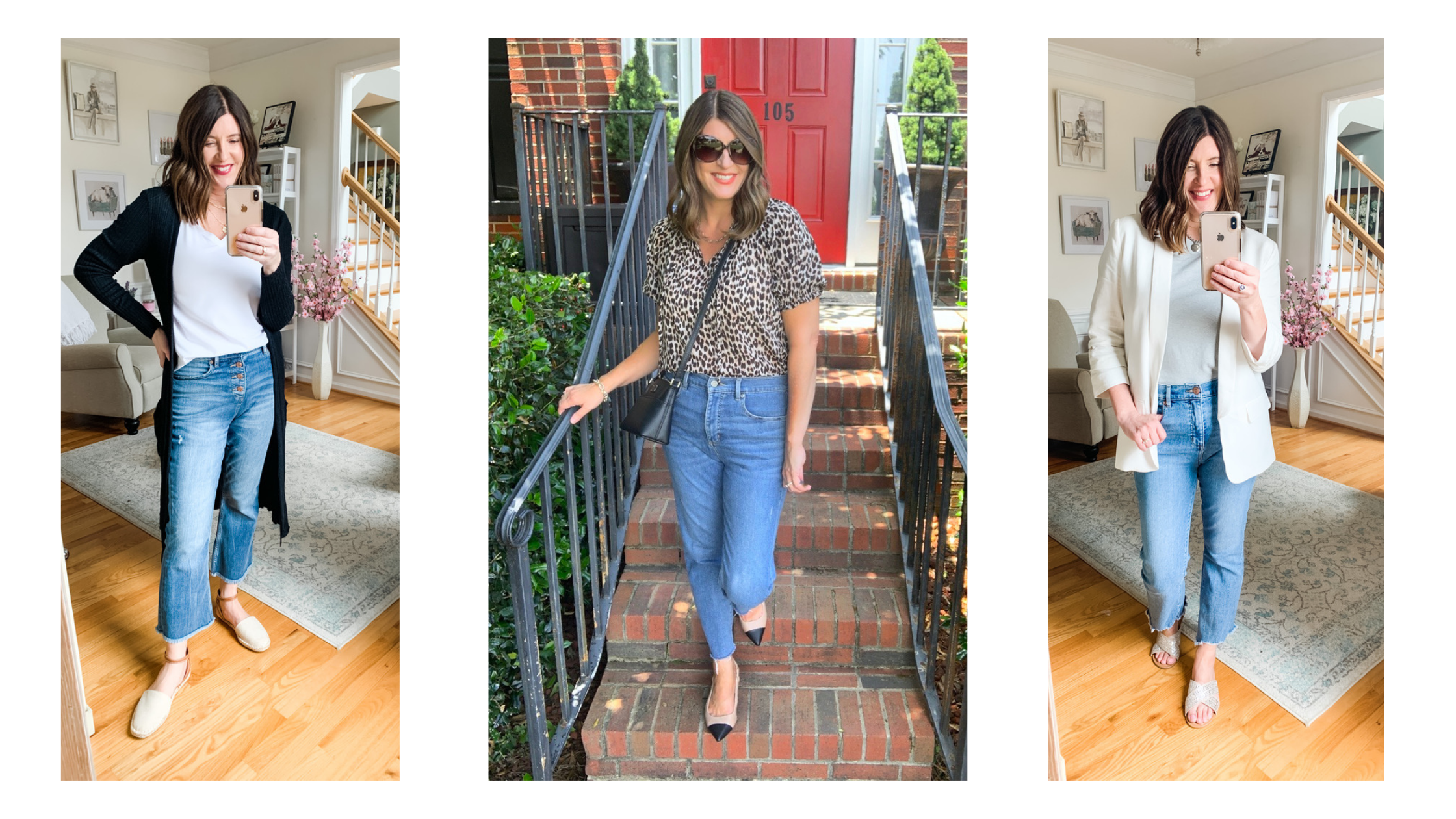 Utility pants are another good option. They are lighter and cooler than denim and can be styled many different ways.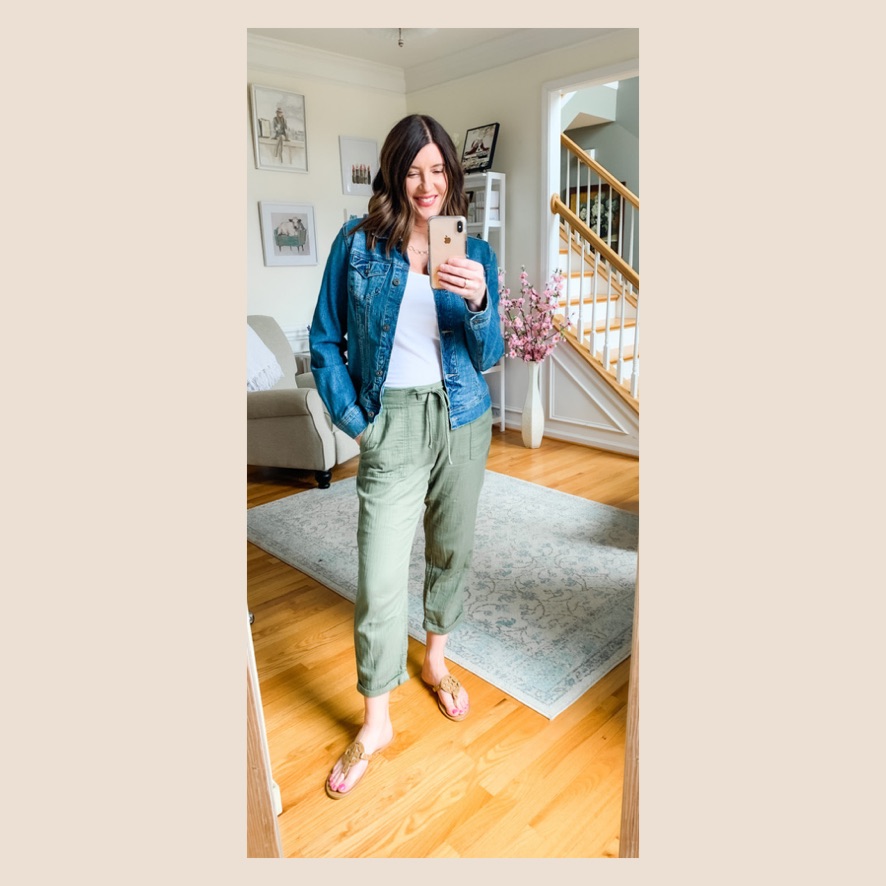 Dresses
I could wear a dress everyday in the summer months! There are so many casual and comfortable styles to choose from.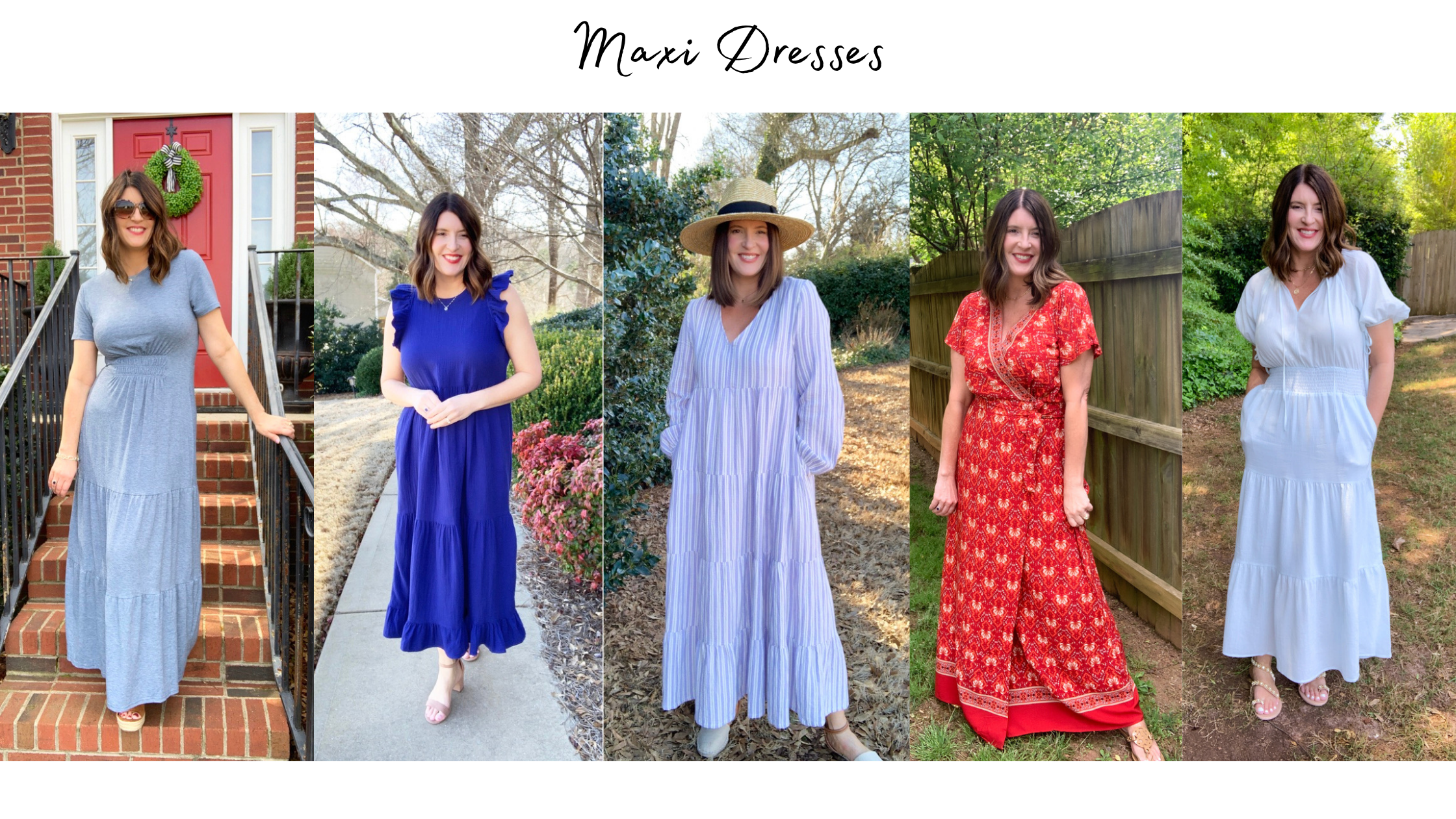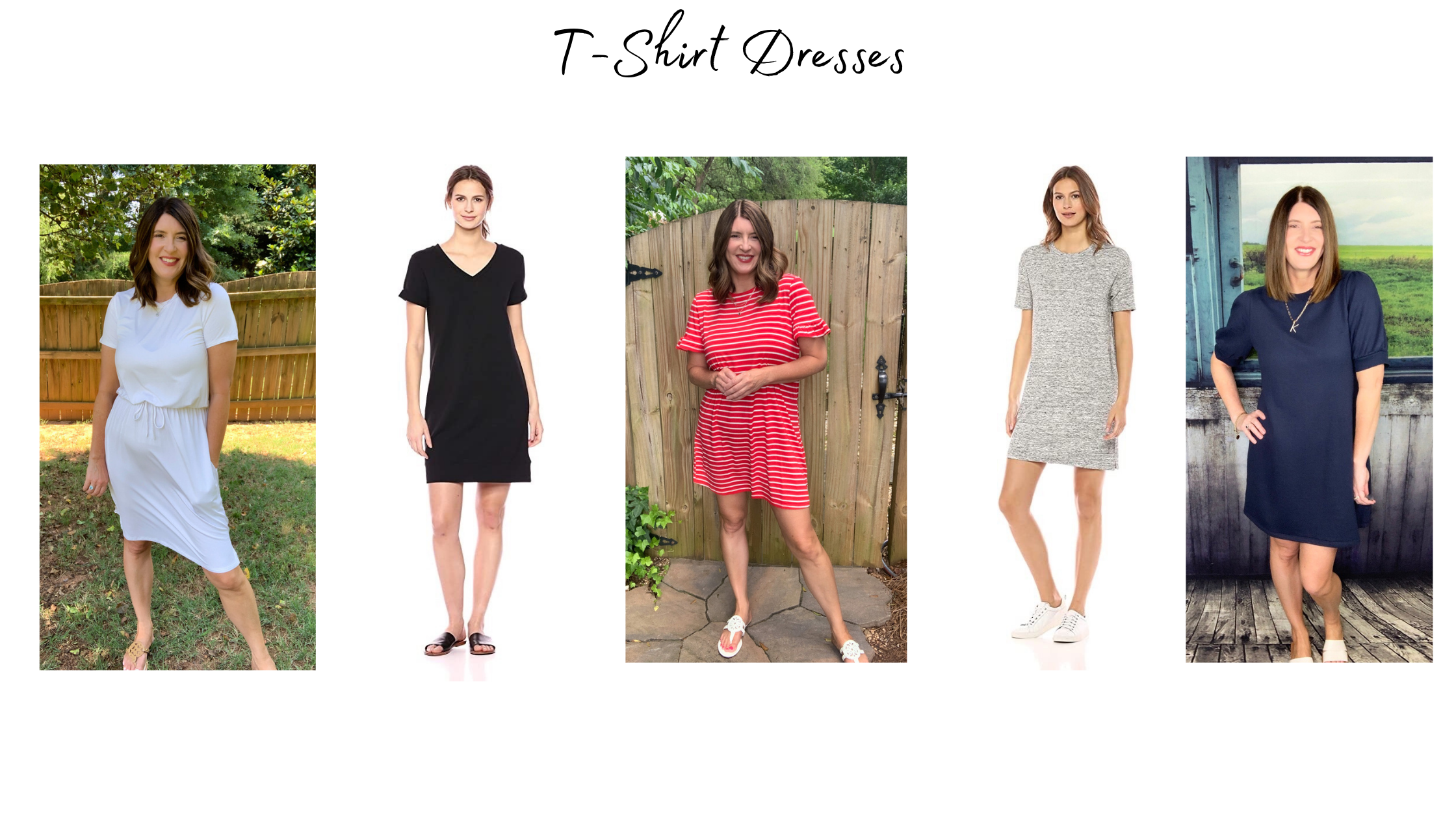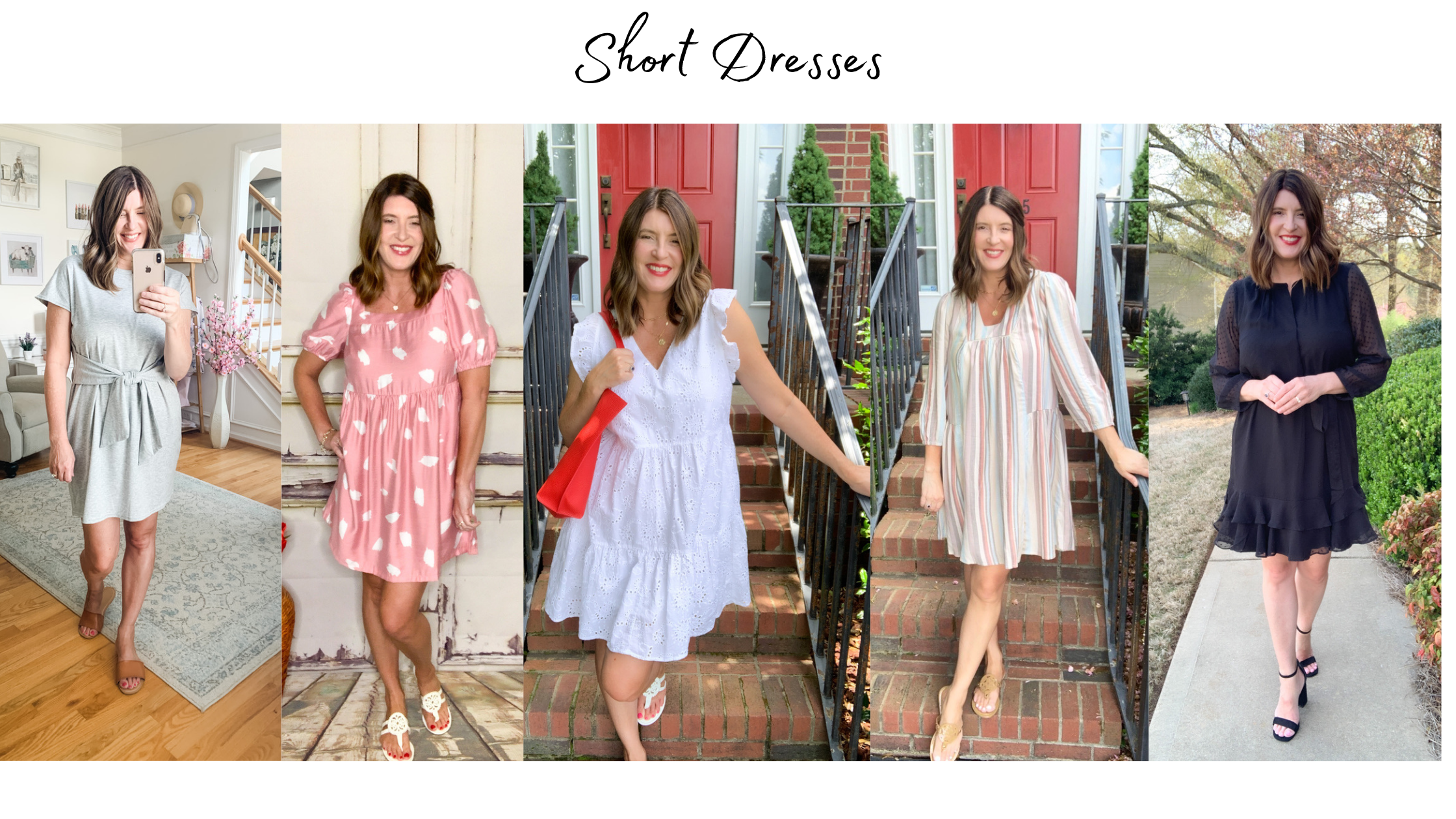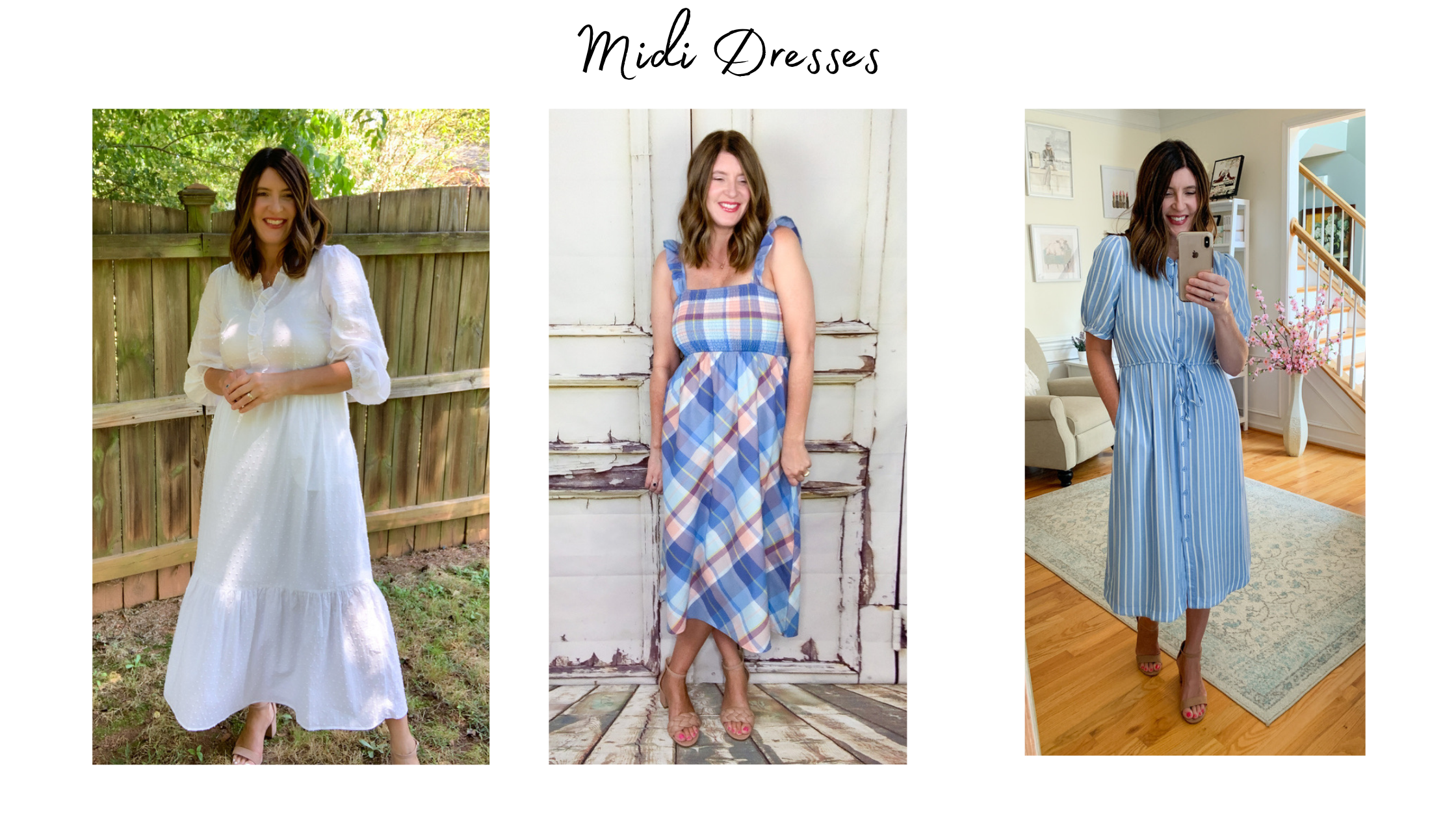 Wide Leg Pants
Summer is the perfect time to enjoy some wide leg pants! Light and airy – these are a great alternative to shorts. I recently purchased this black and white print from the brand Scoop available at Walmart.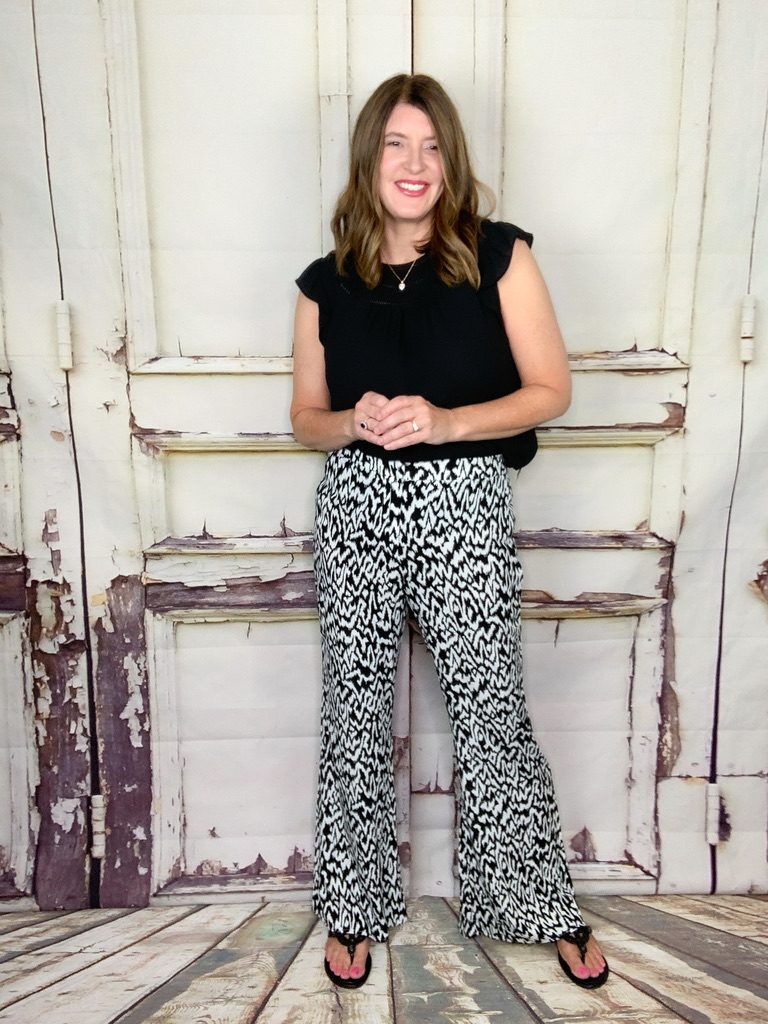 Skirts
Skirts are another good alternative to shorts. They require a little more thought that simply throwing on a dress, but that also makes them more versatile. Length is simply personal preference. Maxi, midi, and short skirts are all fun to style for summer! Both of these skirts were already in my closet from last year, but I have linked some similar options.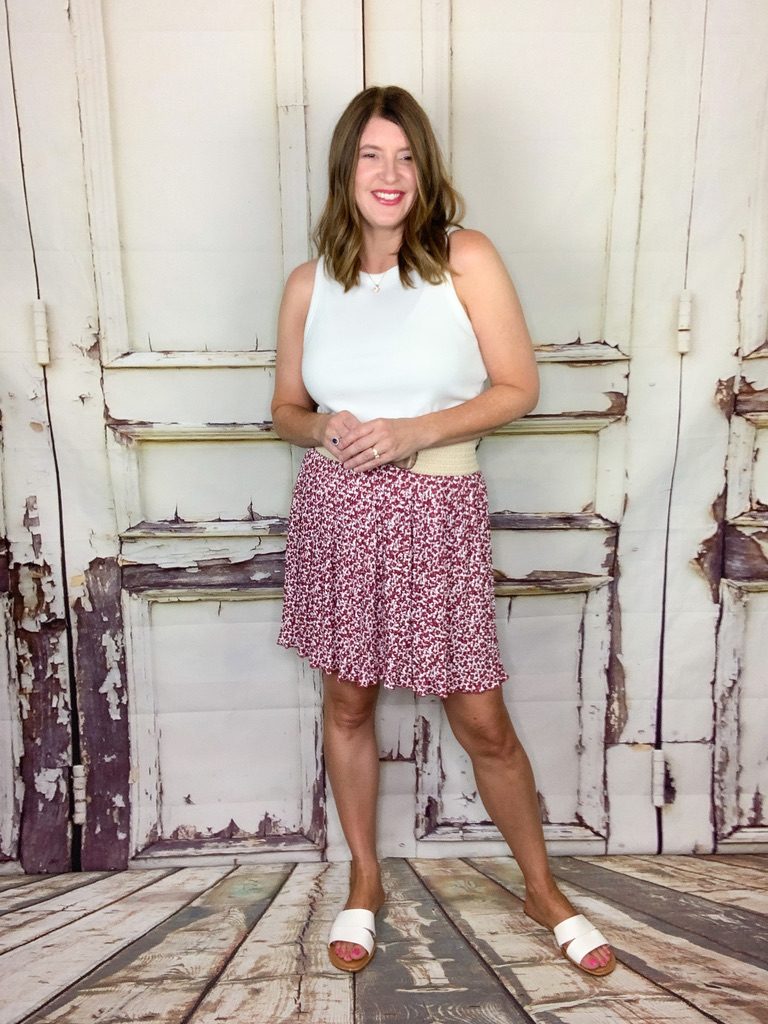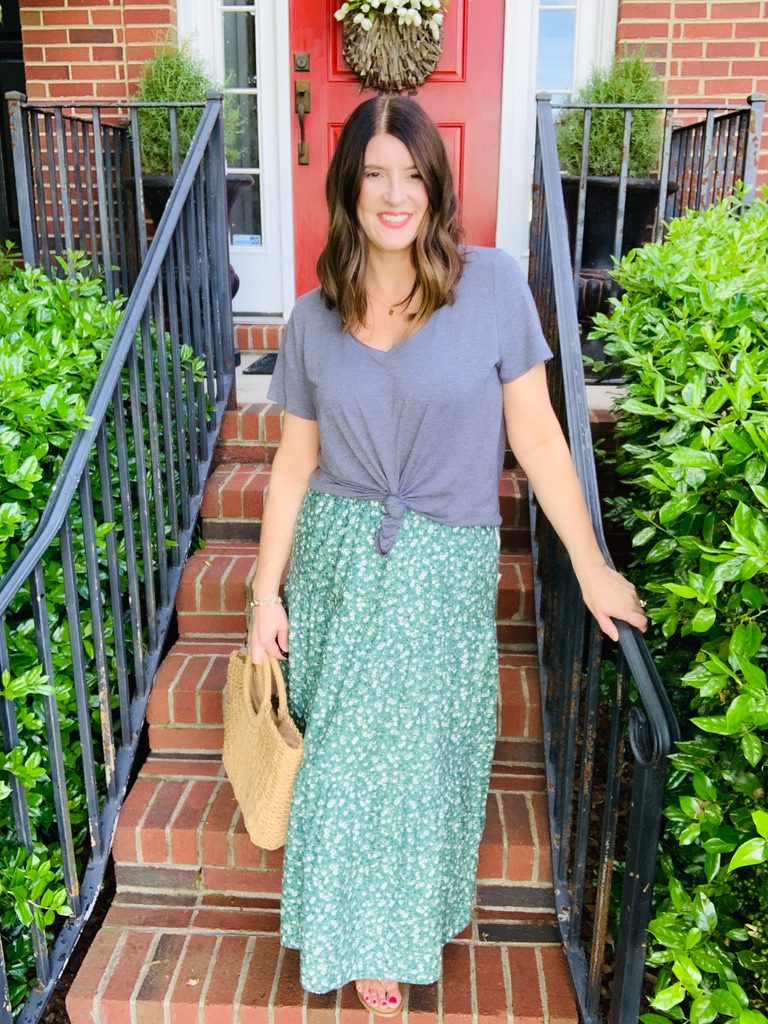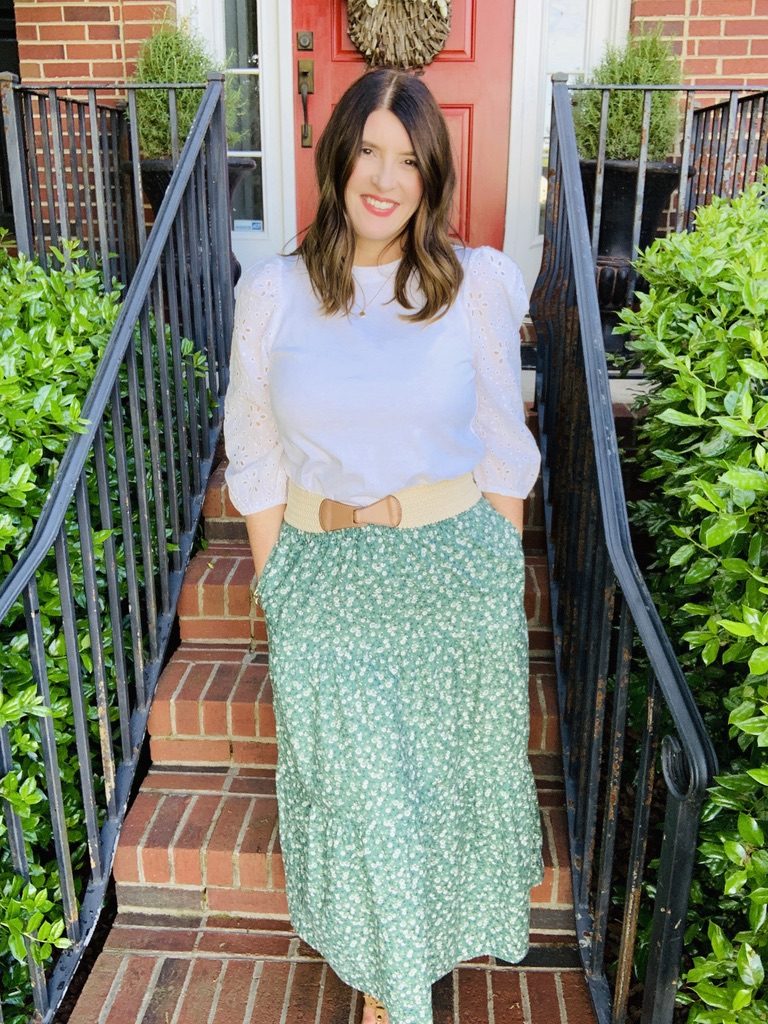 Joggers
Joggers are another good alternative to shorts for a casual summer look. I have enjoyed these joggers from Kohl's. I purchased them in this mauve/brown and the black.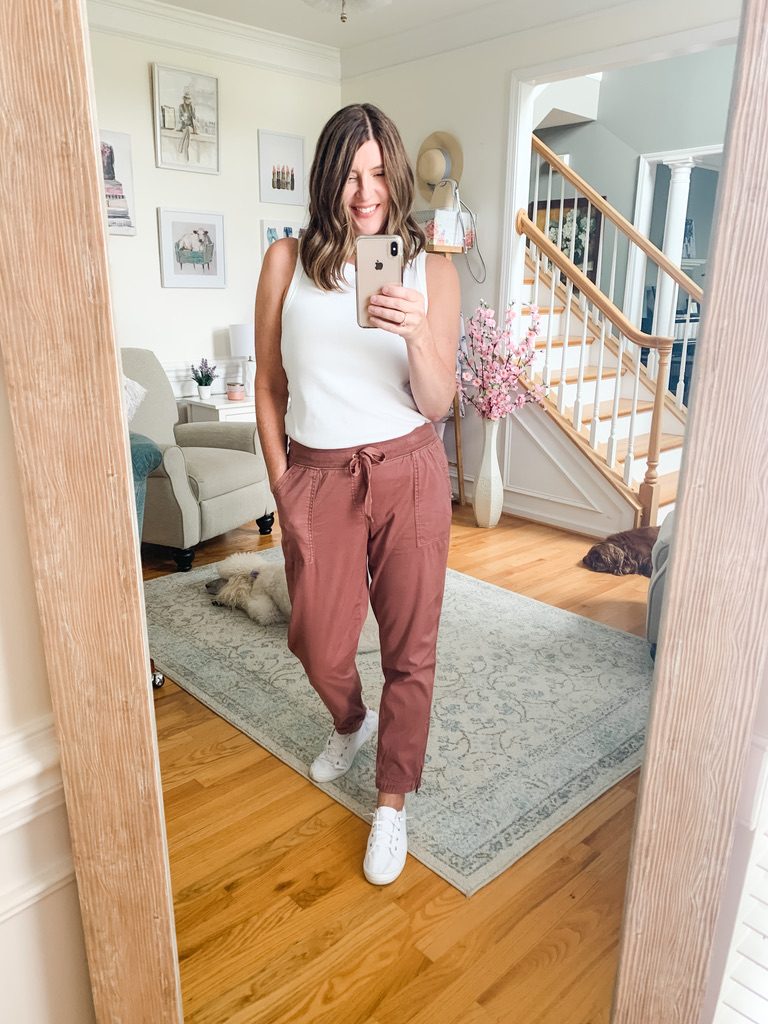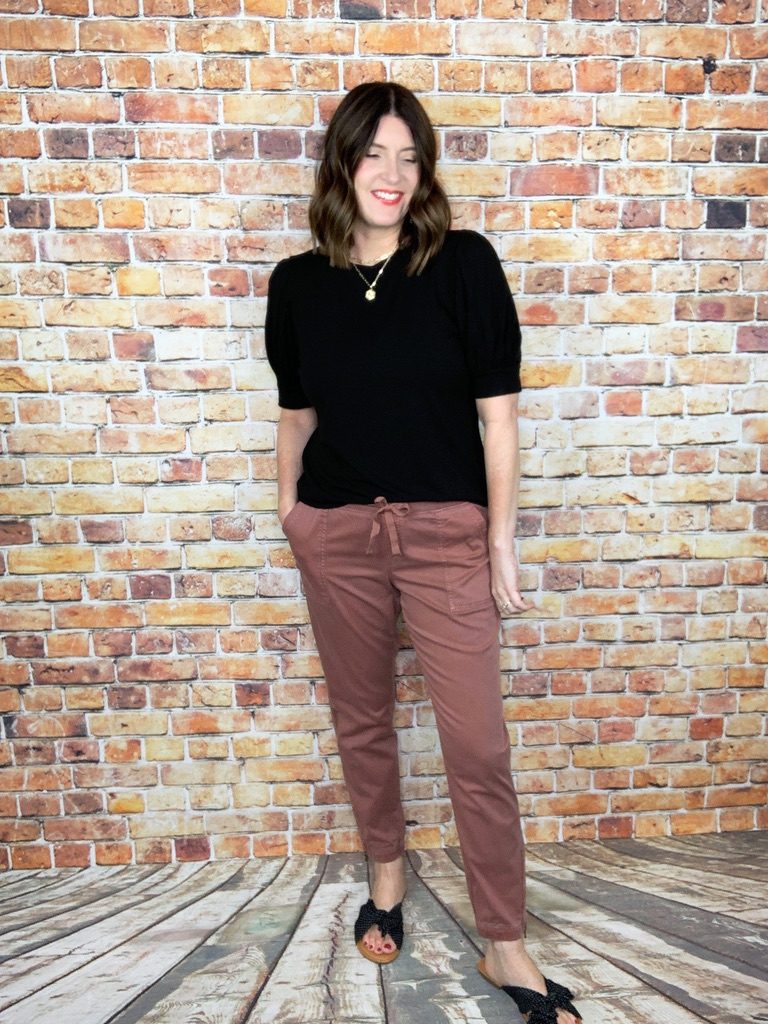 There really are lots of summer alternatives to shorts…you just have to be a little more creative. I hope you found this post helpful! If you enjoyed today's post, please share it on your social media and tell your girlfriends about The Scarlet Lily!
Did you happen to see Wednesday's post? If you missed it, you can see it here. Also if you still need some July 4th outfit ideas, be sure to check out all the patriotic inspired outfits I put together in this post.