Today I have rounded up some beautiful winter & holiday looks from Loft that are gorgeous in my opinion. Loft has been a favorite retailer of mine for many years, and I like to shop there for a few reasons. The main reason is simply that their clothes fit my personal style better than any other clothing line. The second reason is that Loft clothes fit my body type very well. I can shop online with confidence in how their clothes run regarding size and proportion. Lastly, I love to shop at Loft because of the quality of their pieces.
I feature a lot of affordable fashion here at The Scarlet Lily, but I consider Loft more of a midrange price point, and that is okay with me because they have frequent sales and I can wear the pieces I purchase for several seasons.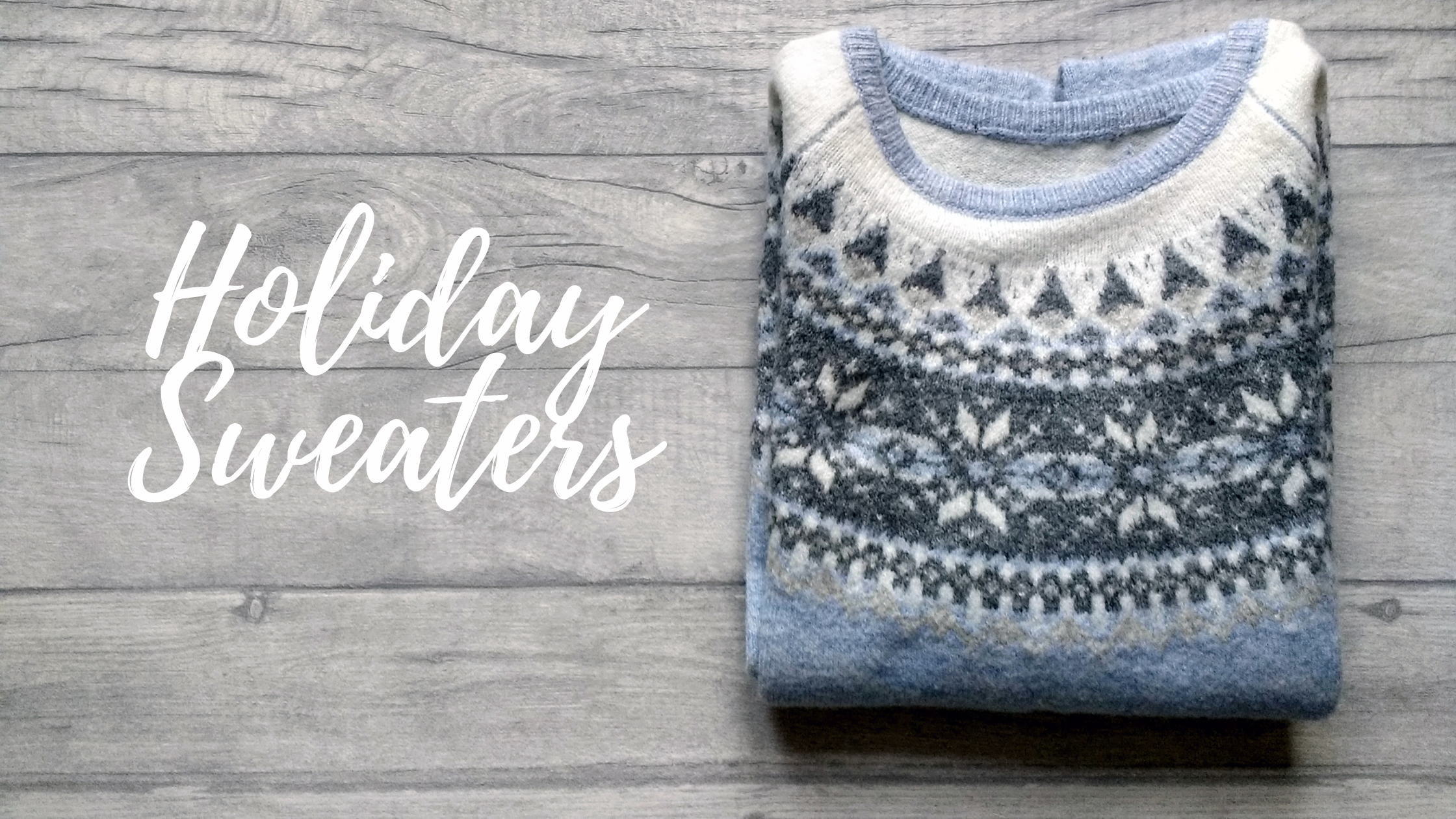 Holiday Sweaters
Nothing says Christmas like a fair isle sweater, and Loft has some great options to choose from. It pains me to say that this reindeer fair isle sweater has already sold out! That is my only complaint about Loft is that items do seem to sell out quickly and as a blogger that is so frustrating. I don't want to waste your time with items that are not available, but I hope this one will be restocked.
I have had this black A-line skirt for a couple of year (also from Loft). They aren't offering a version of it this year but this one and this one are similar. Well, this outfit is a bust since none of it is available, so let's move on to the next one!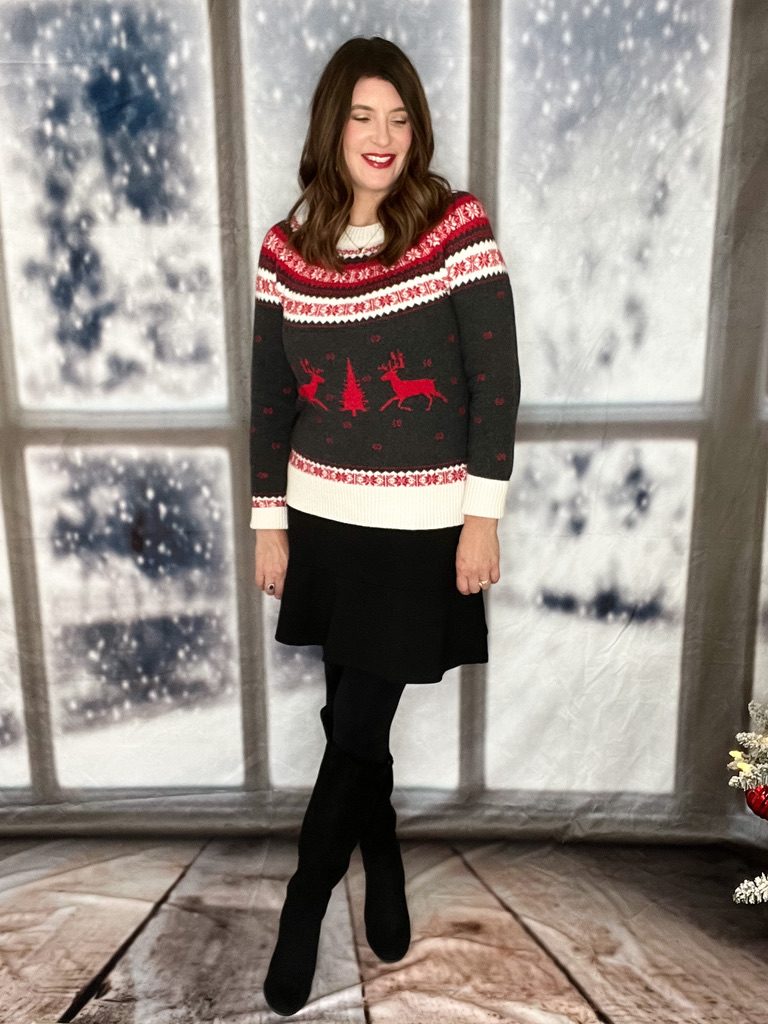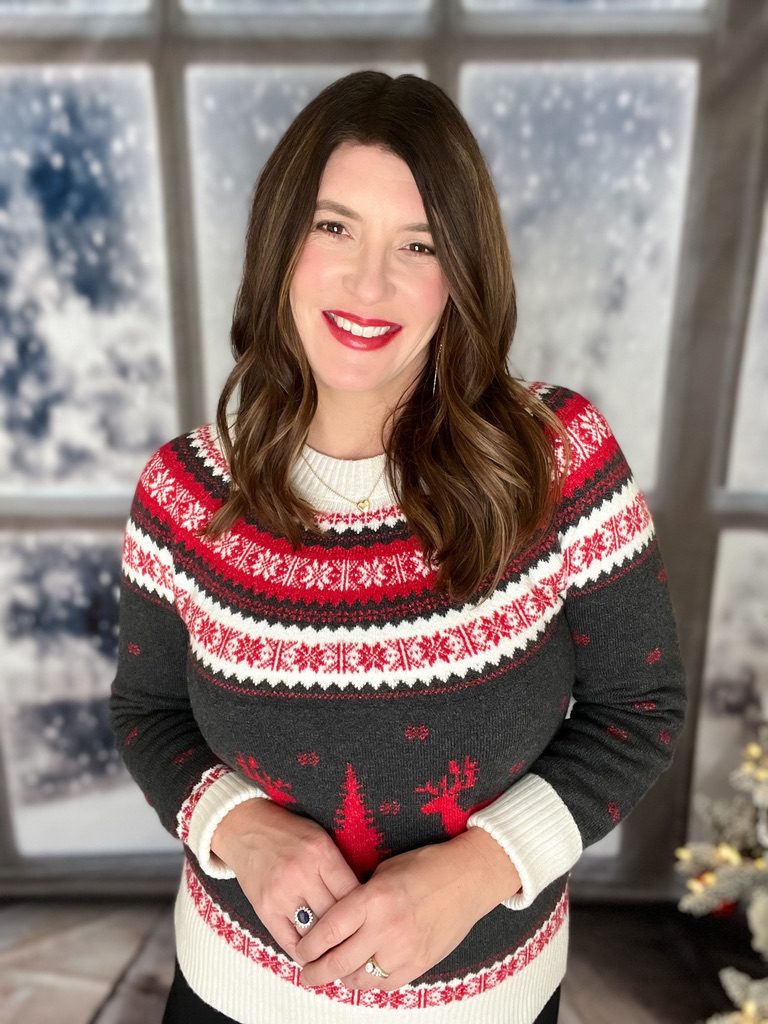 Snowflake Fair Isle Tunic Sweater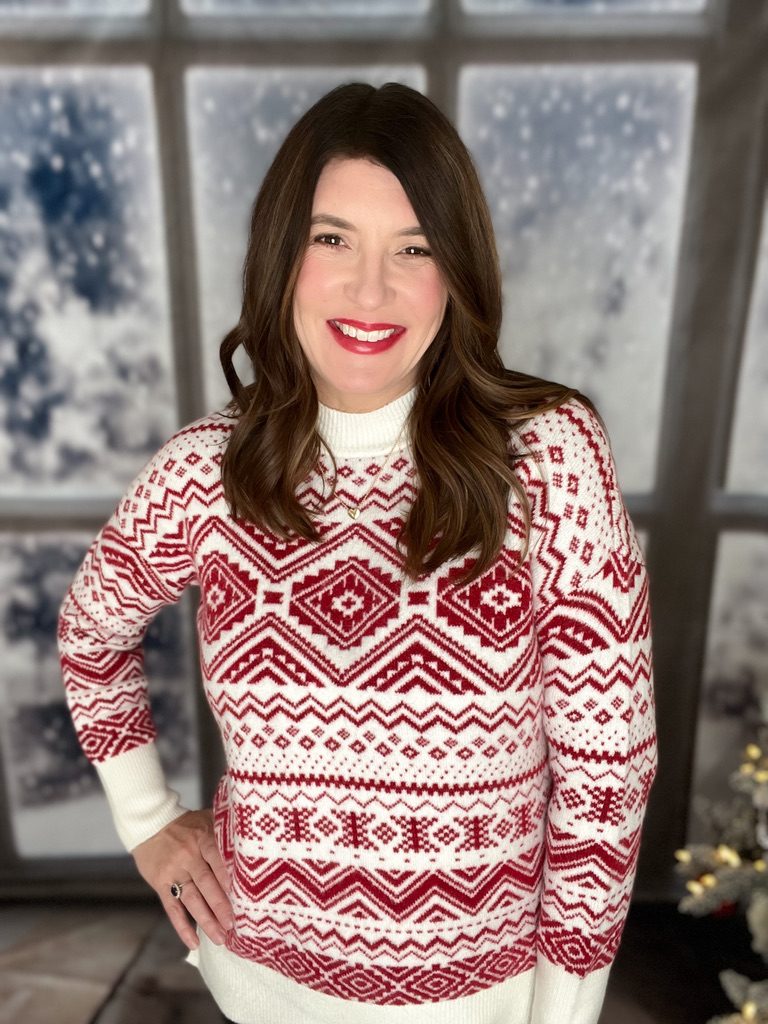 This snowflake fair isle tunic sweater is currently fully stocked. This would obviously be a great holiday sweater, but I like the snowflake them for after Christmas as well.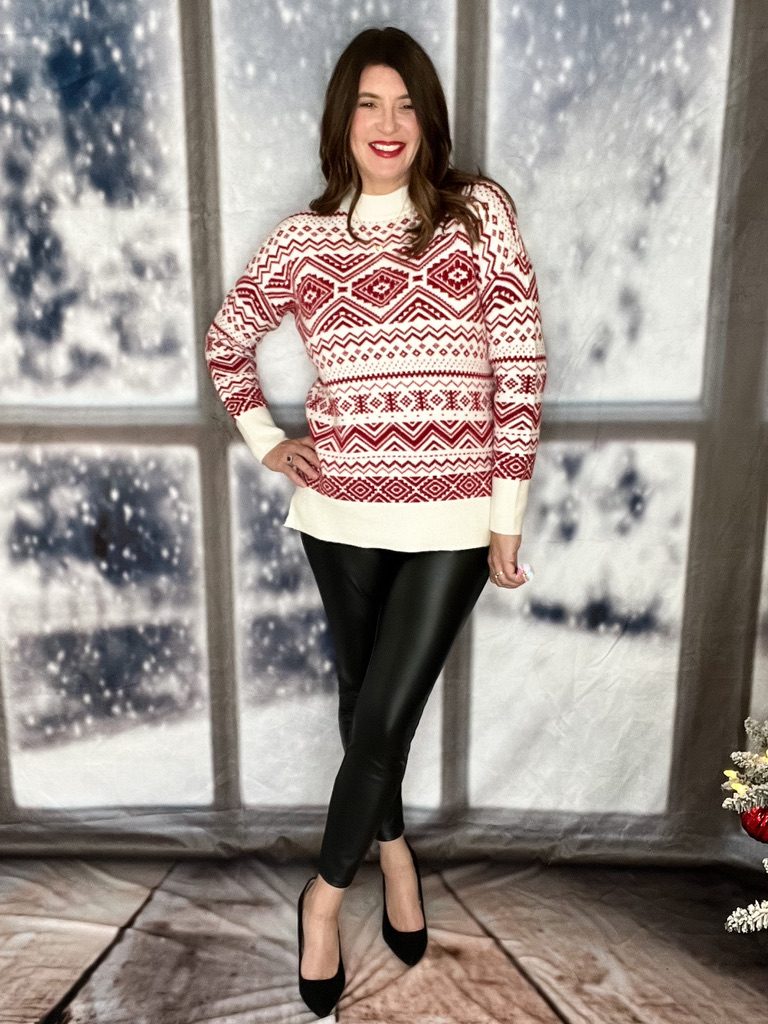 I paired this tunic length sweater with my faux leather leggings that I got at Loft several years ago. This trend is still going strong, but if you don't like wearing faux leather you could certainly wear this style with regular leggings too. This sweater would really look nice with any bottom you might choose… denim, straight leg pants, or wide leg pants.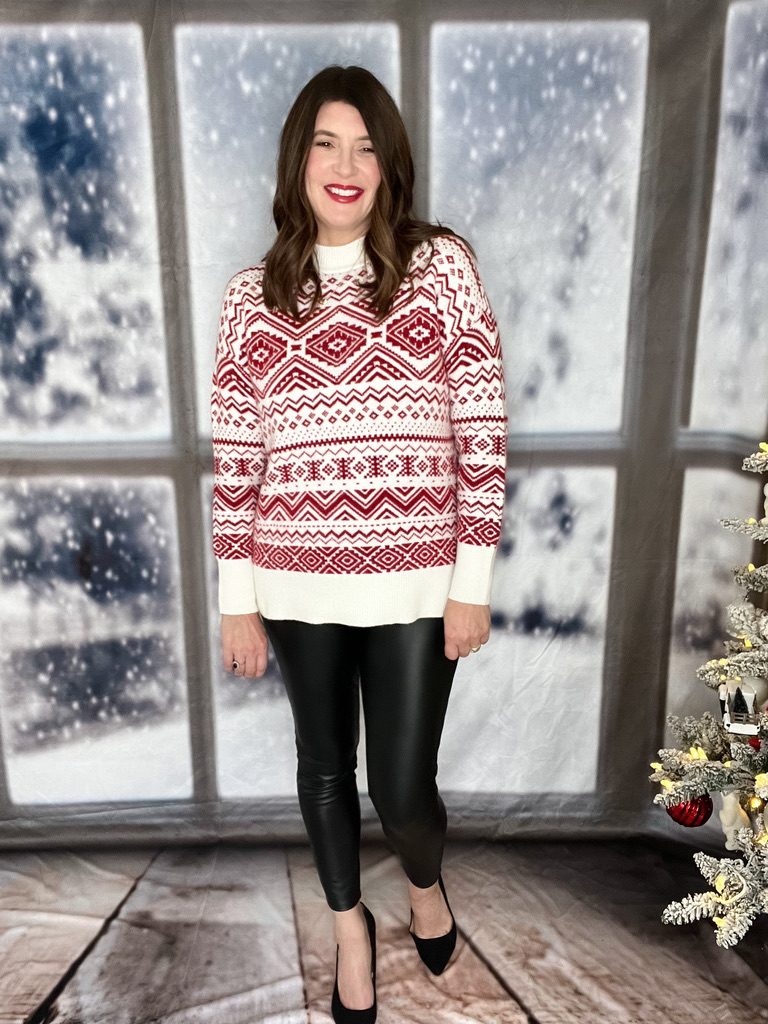 Pink Snowflake Fair Isle Sweater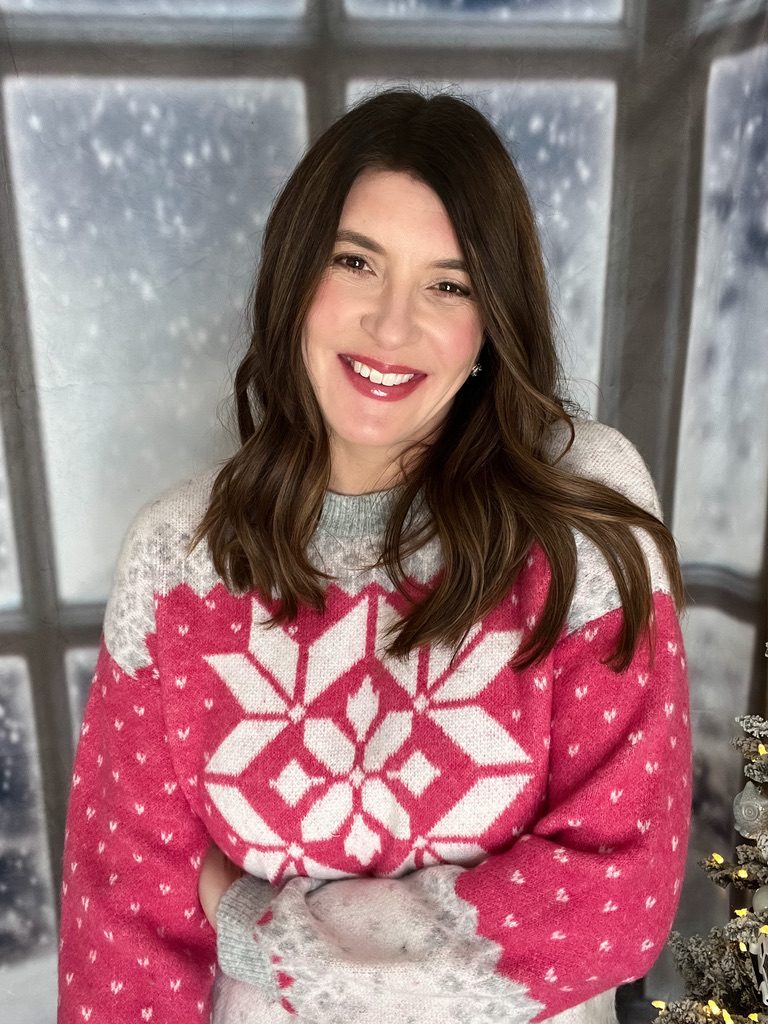 This pink snowflake fair isle sweater is great for the holiday season, but will surely take you through the winter as well. I love the bright and happy colors for winter. I love how it looks here with the wide leg pants (gap – last year).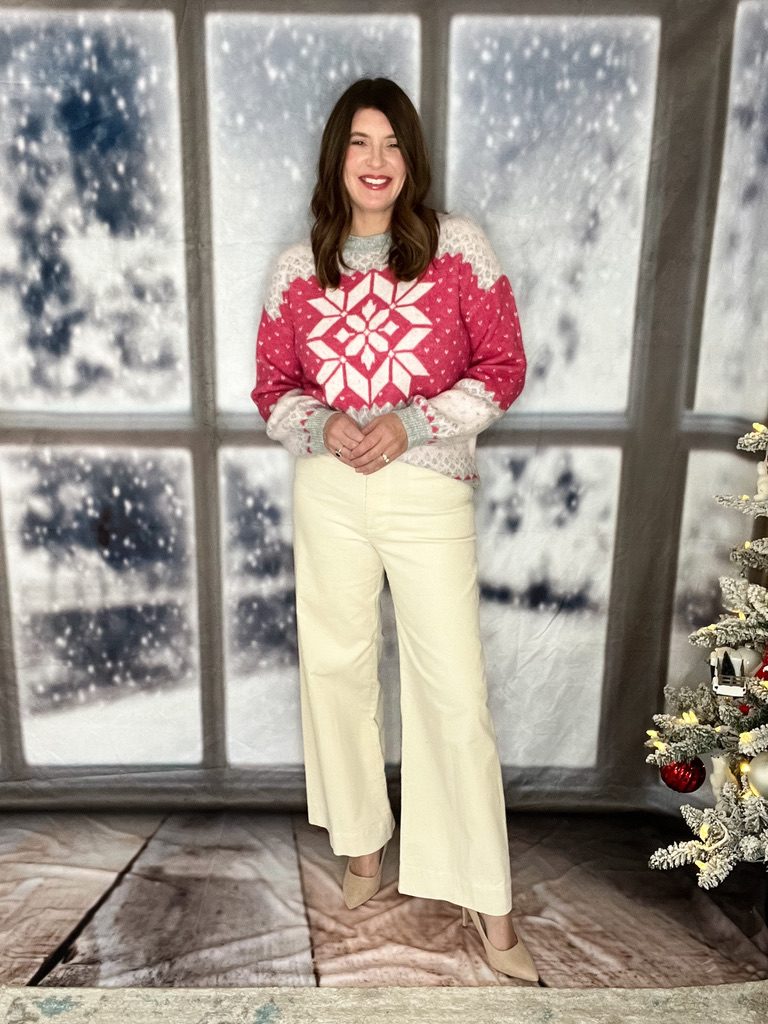 More Fair Isle Sweaters To Browse:
Casual Sweaters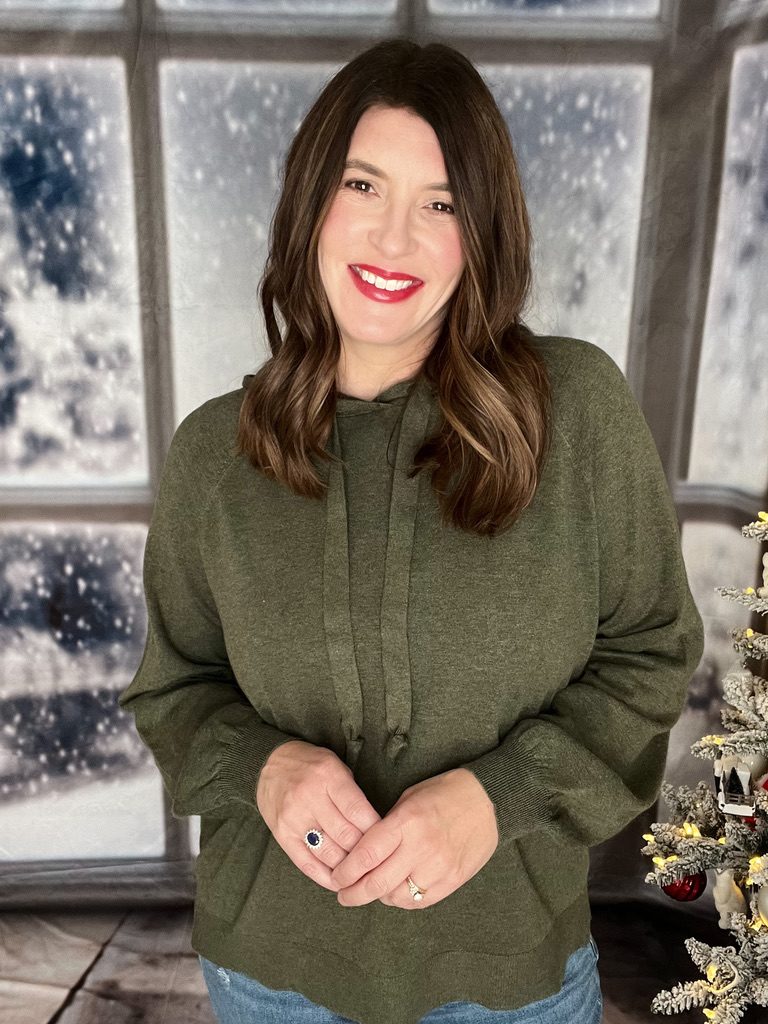 My winter & holiday looks from Loft include two casual sweaters. First is this green hooded sweater. This is a thin knit, so you won't get too hot in this on a milder day…or if you tend to get hot flashes!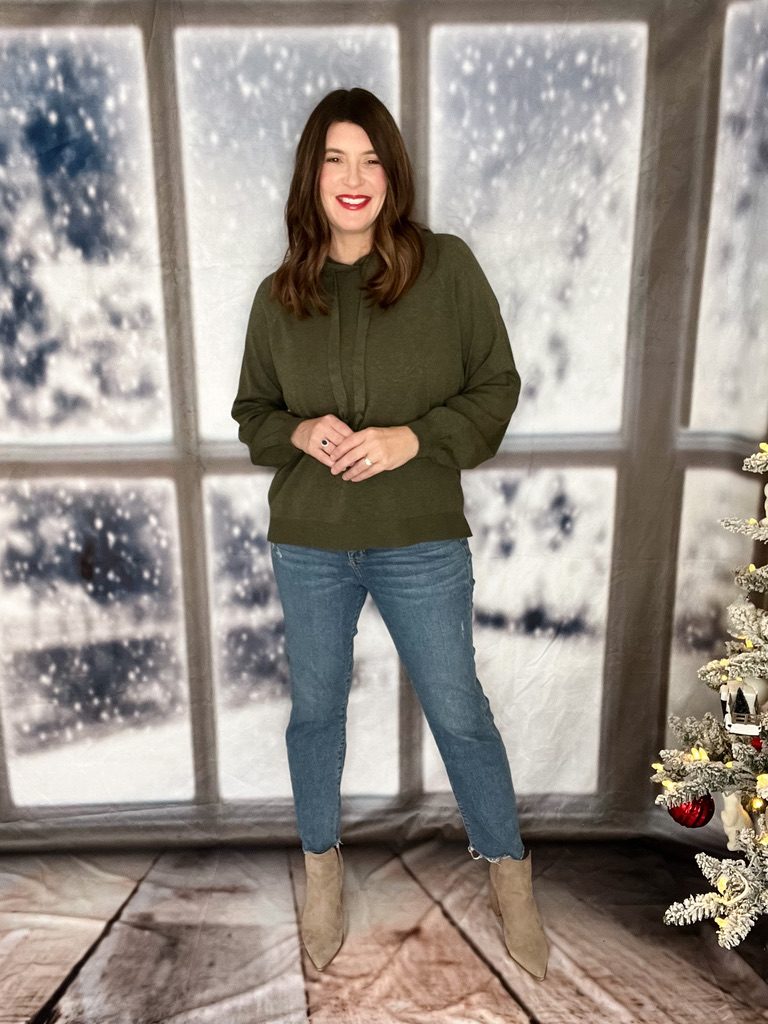 I chose a pair of cropped straight leg jeans in a mid-wash. This sweater would also look cute with joggers for an even more casual style.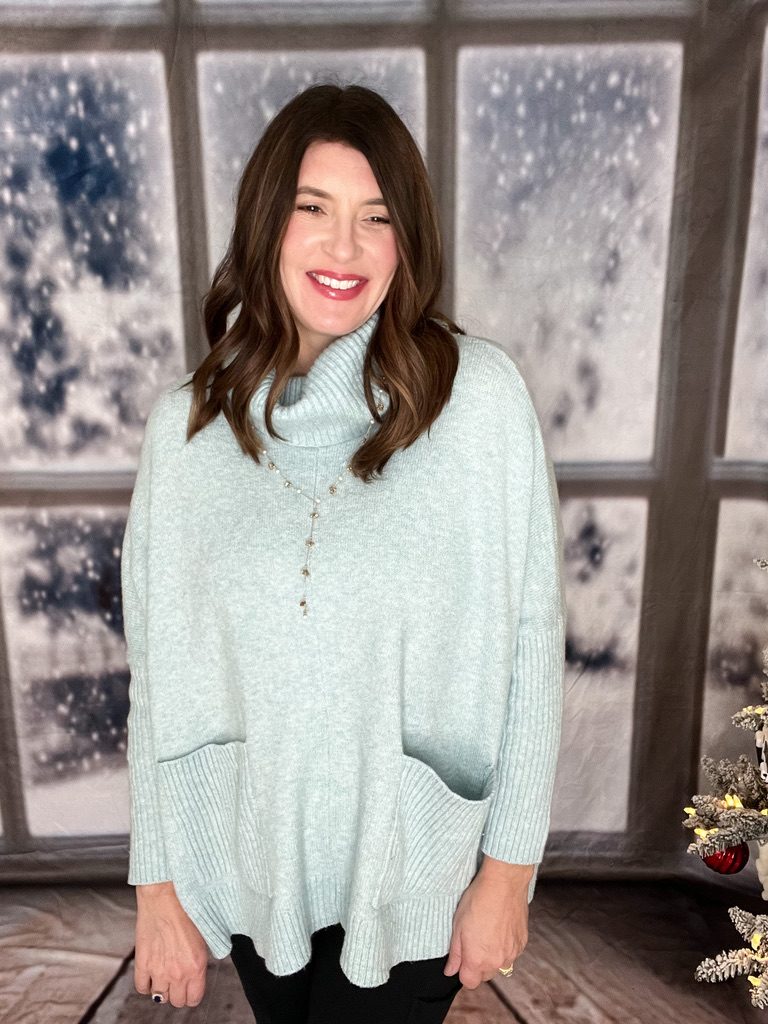 The next casual sweater is this cozy pocket poncho sweater. I love the icy blue for winter! This has a boxy, oversized fit. I'm wearing this with my favorite ponte knit pants from Kohl's.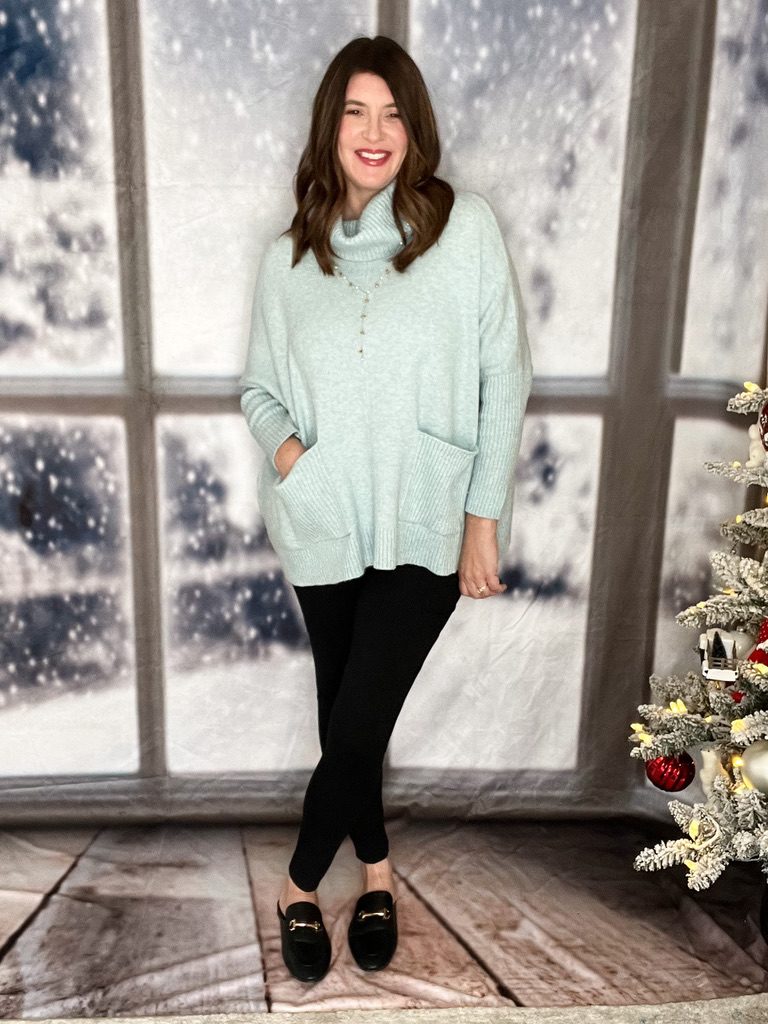 Midi Dress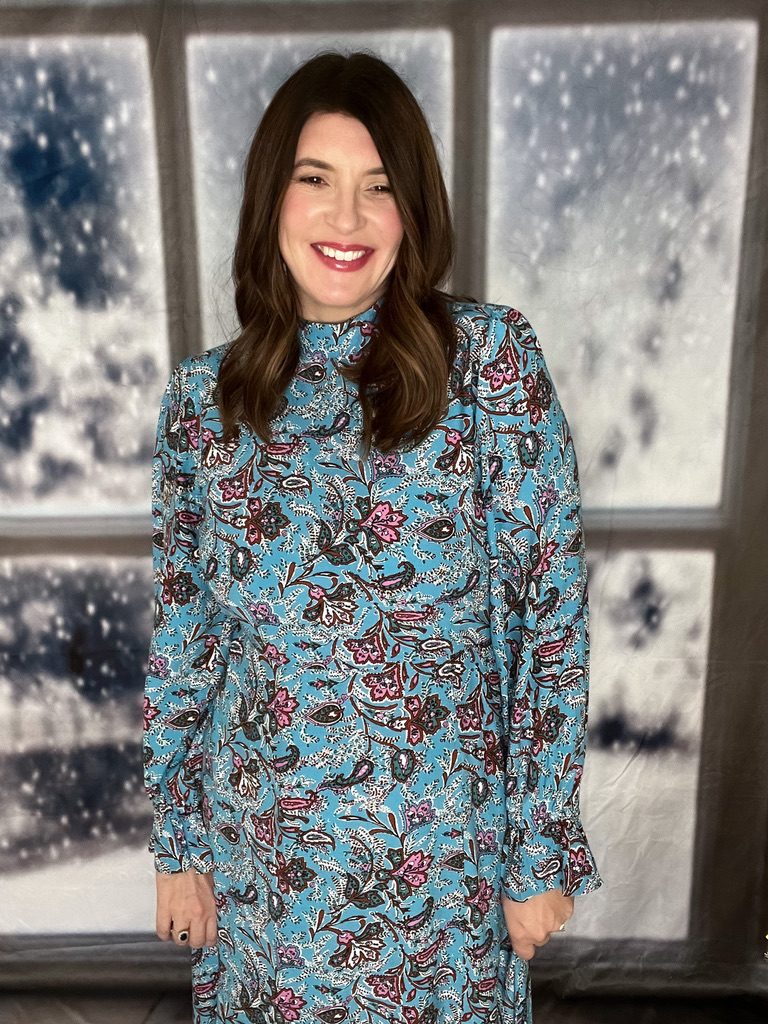 I couldn't have a try on without including at least one dress! This bouquet mock neck midi dress is such an eye catcher with it's vibrant blues and pinks! The lighting in these photos doesn't do it justice. The colors did not come across as bright on camera as they really are when you see it in person.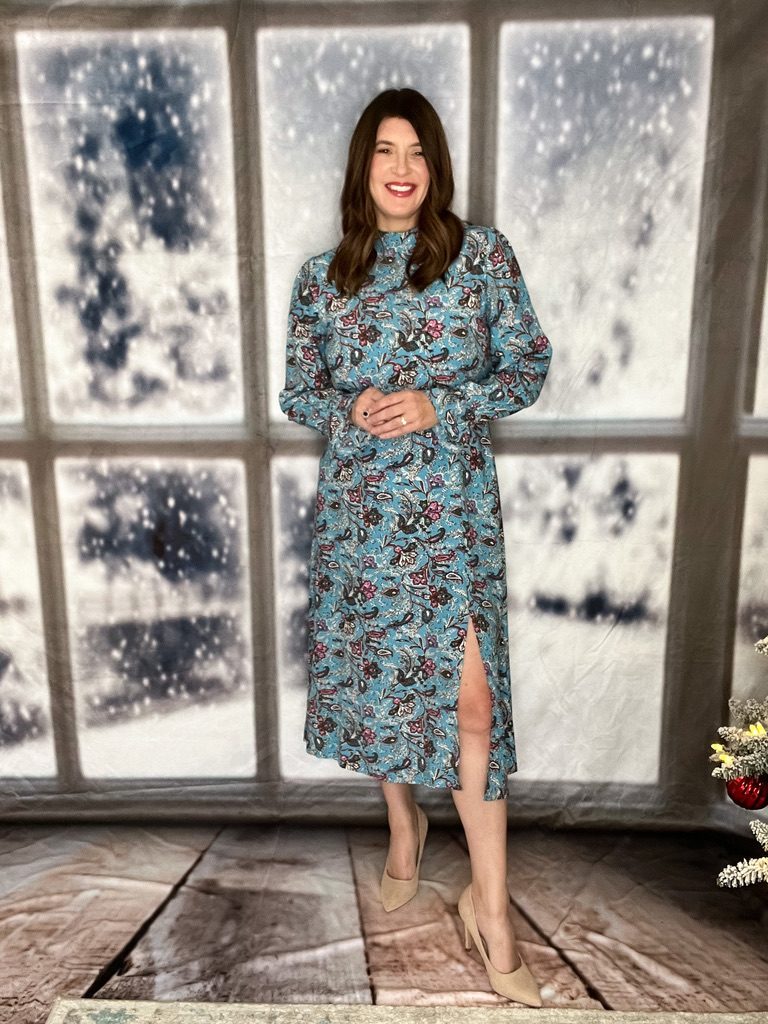 It runs true to size, and I'm wearing a size 8. I love a dress that can be worn most of the year, and this one will take you all the way through spring.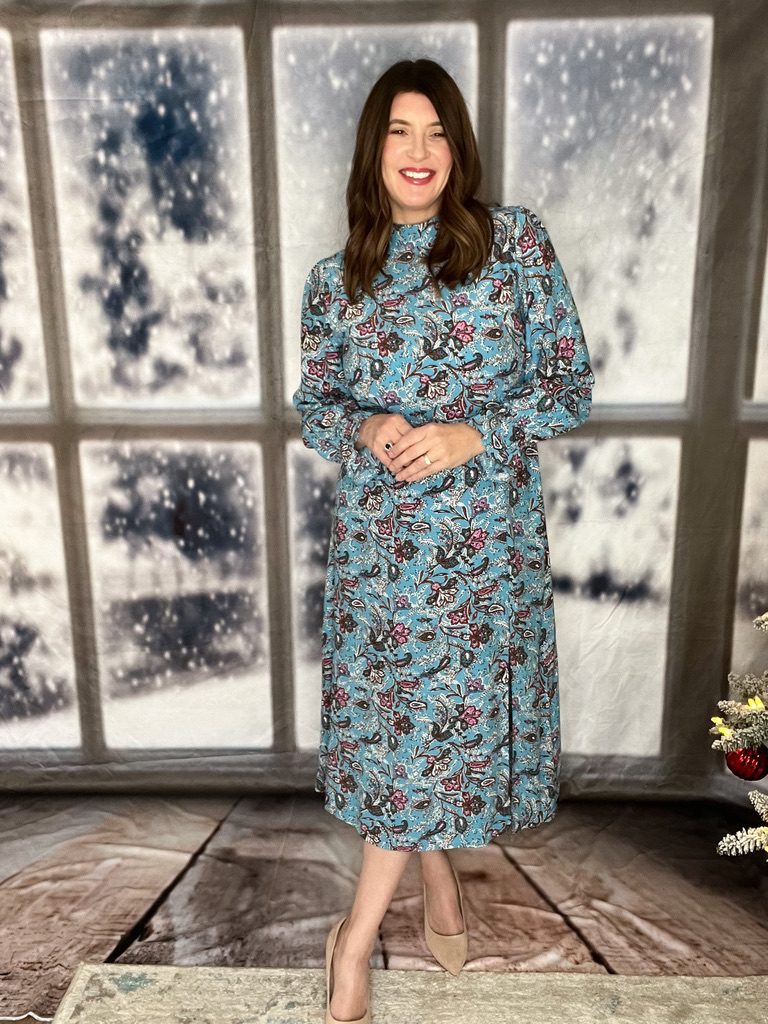 Corduroy Button Down Top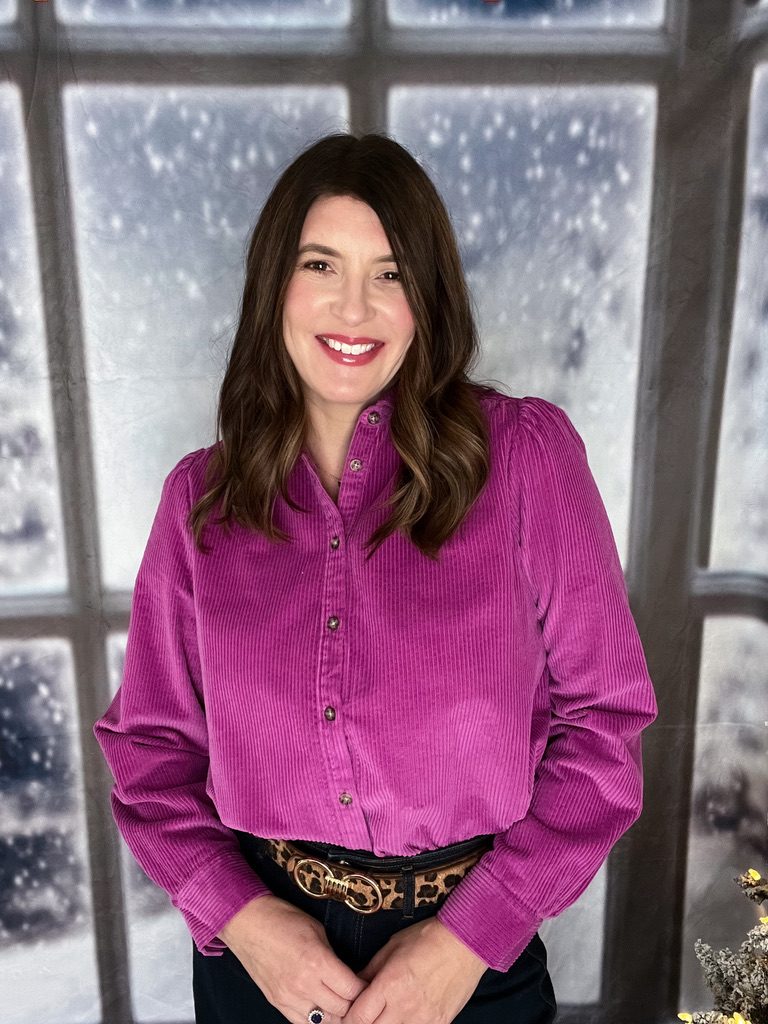 This button down corduroy top is another vibrant color. It also comes in a very pretty white as well, but this bright pink was my personal favorite.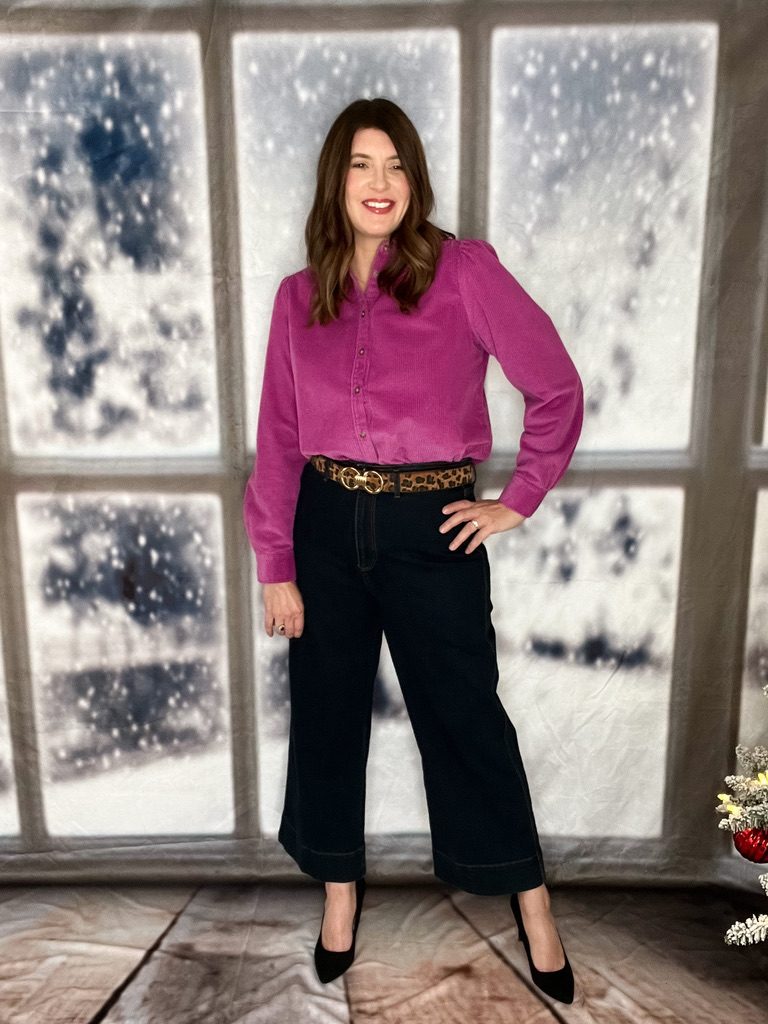 Here I paired it with a dark wash wide leg jean, leopard print belt and heels.
A few things to note:
If you don't see an item in the shopping widget, then you can click on the highlighted text for a direct shopping link. The Loft website only allows text links for some items…so sorry about that if it's confusing
I'm wearing a medium in all the sweaters and tops in this post
The focus on this post is the tops, so I shopped my closet for rest of today's outfits.
I hope you enjoyed these winter & holiday looks from Loft. Remember to shop early if you are buying gifts! For more fall fashion, you might enjoy this post.