This is the time of year when all kinds of special occasions are typically going on. Graduations, weddings, and vacations are the three that immediately come to mind. If you are needing some special occasion outfit ideas, I've got a couple for you today from a brand that has become a favorite of mine…Crown & Ivy!
I have featured several pieces from this brand over the past month or so, but I keep seeing some dresses that I just have to share! I hope you don't mind a little more inspiration from Crown & Ivy today.
Tier Ruffle Neck Dress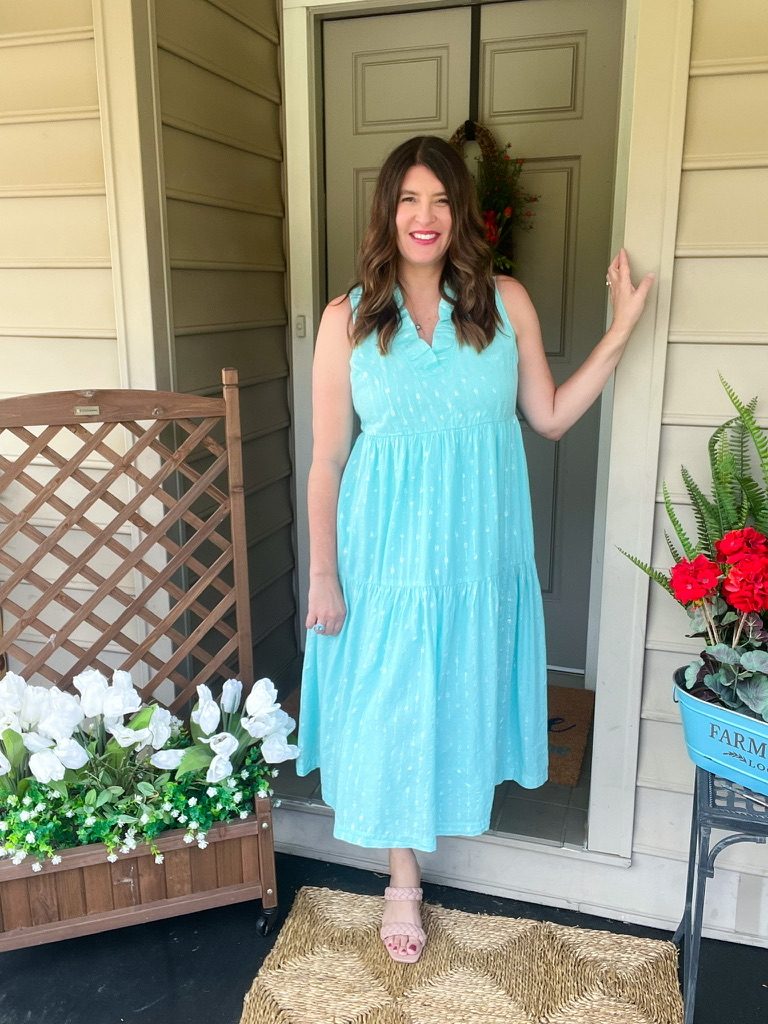 This Tier Ruffle Neck Dress caught my eye for a funny reason. It's a beautiful dress, but it captured my attention because of the colors, and it reminded me of a famous dress that Princess Diana wore back in the 1980's. I just adored her, and as a young girl I would sit and just stare at photos of her! I loved her clothes and this dress was always one of my favorites that she wore.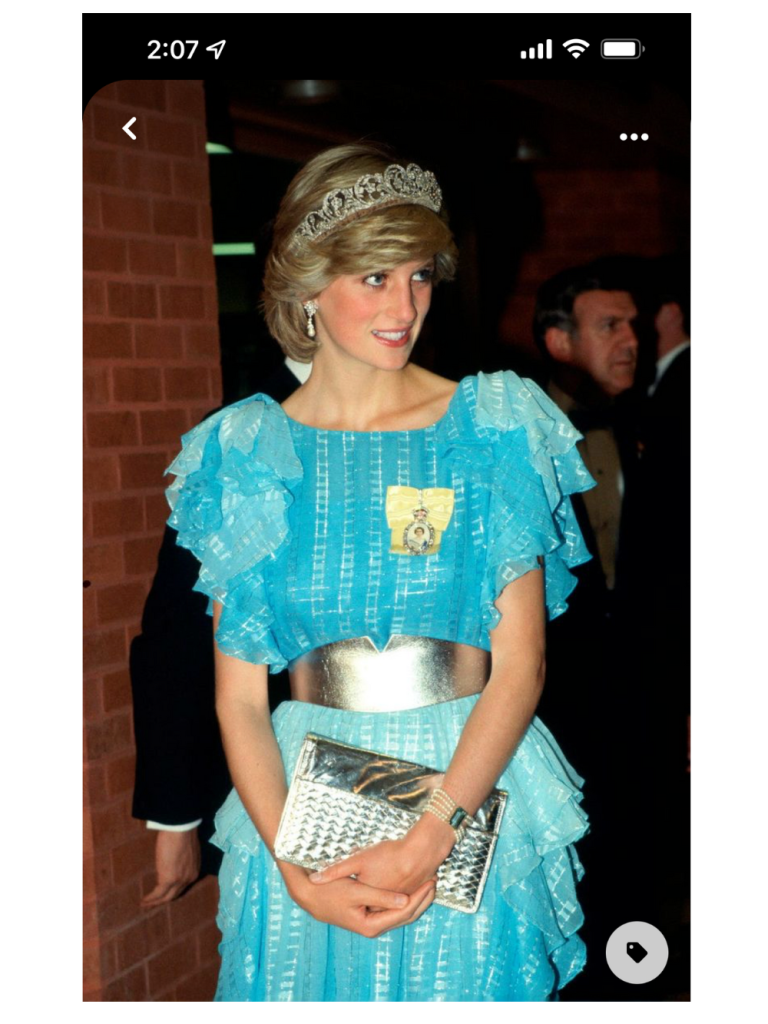 Her dress was a little fancier than the one I'm wearing, but it still brought back a little nostalgic feeling.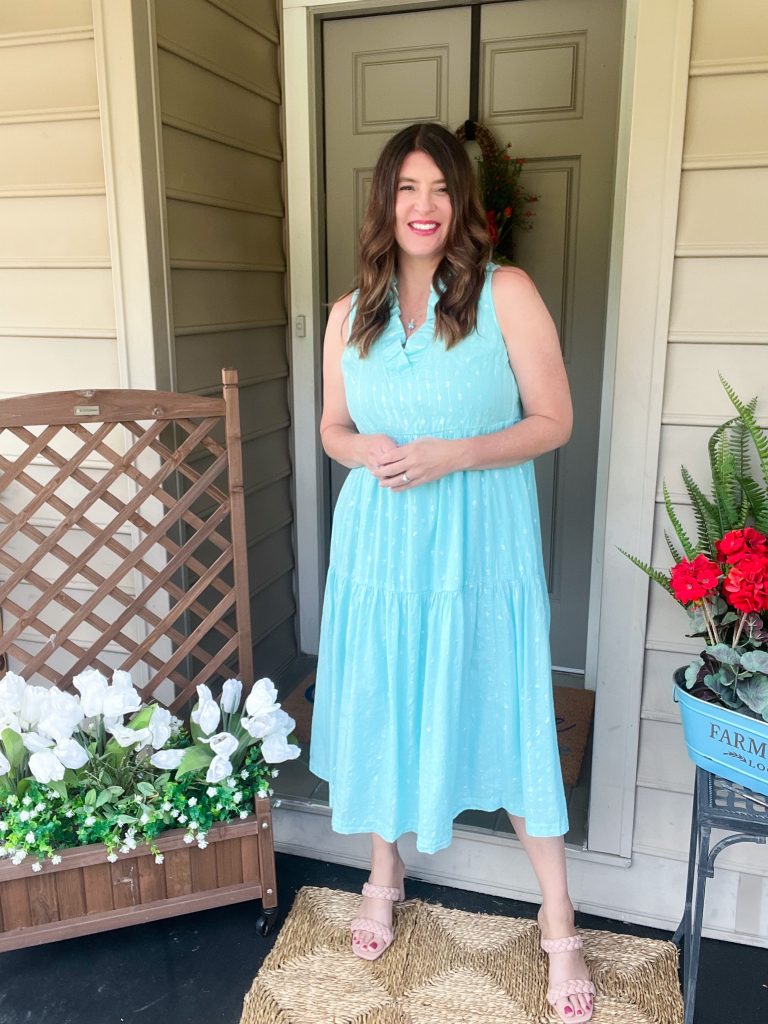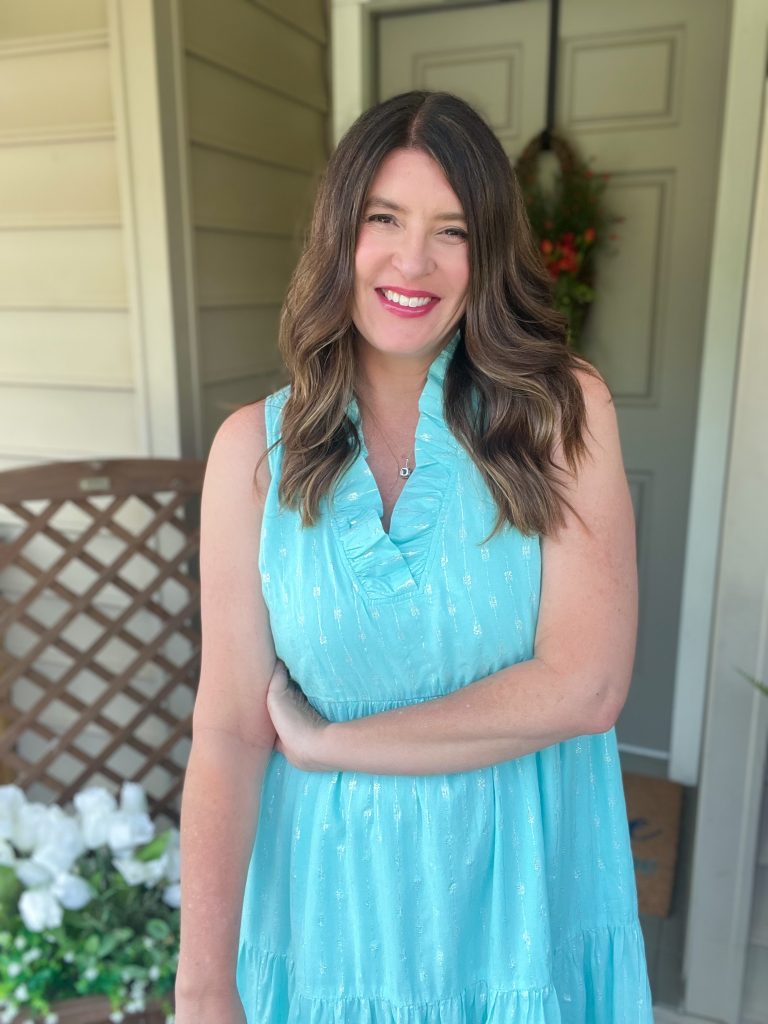 This dress runs TTS and I'm wearing a medium.
Short Puff Sleeve Dress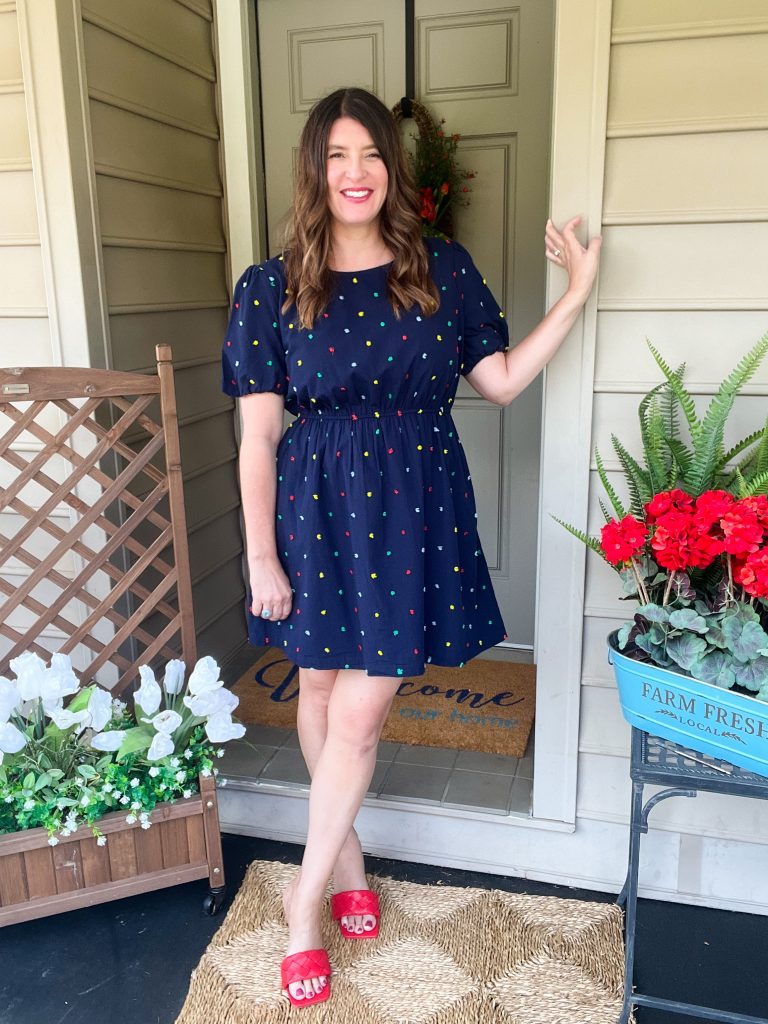 Next, this short puff sleeve dress would be another good option for a special occasion. I'm seeing a lot of pastels and florals these days, but I thought this dot print in primary colors was unique. I paired it with my red shoes, which you can see styled multiple ways in this post.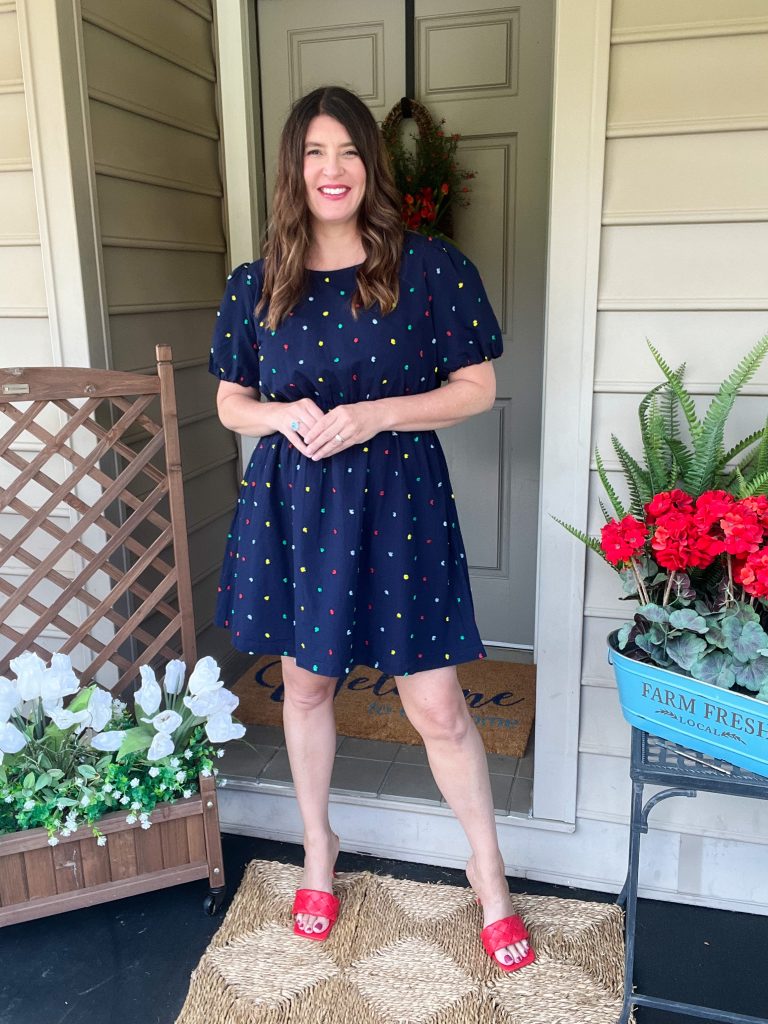 I sized up to a large in this style. I think the medium would have been too small in the top and too short for me.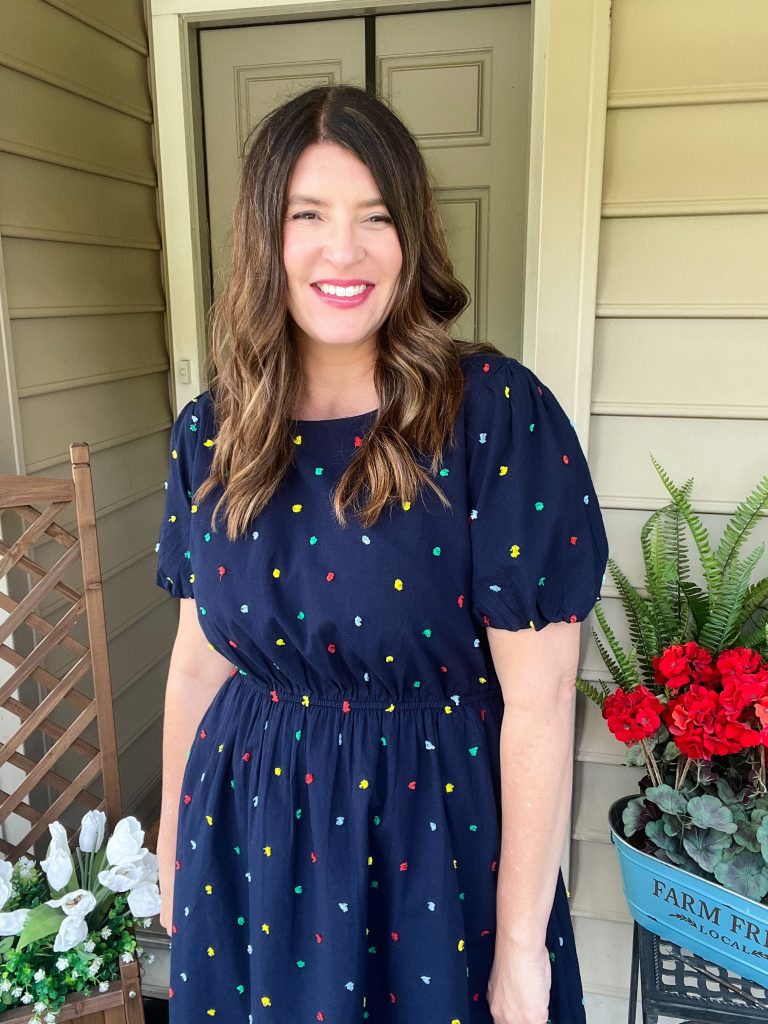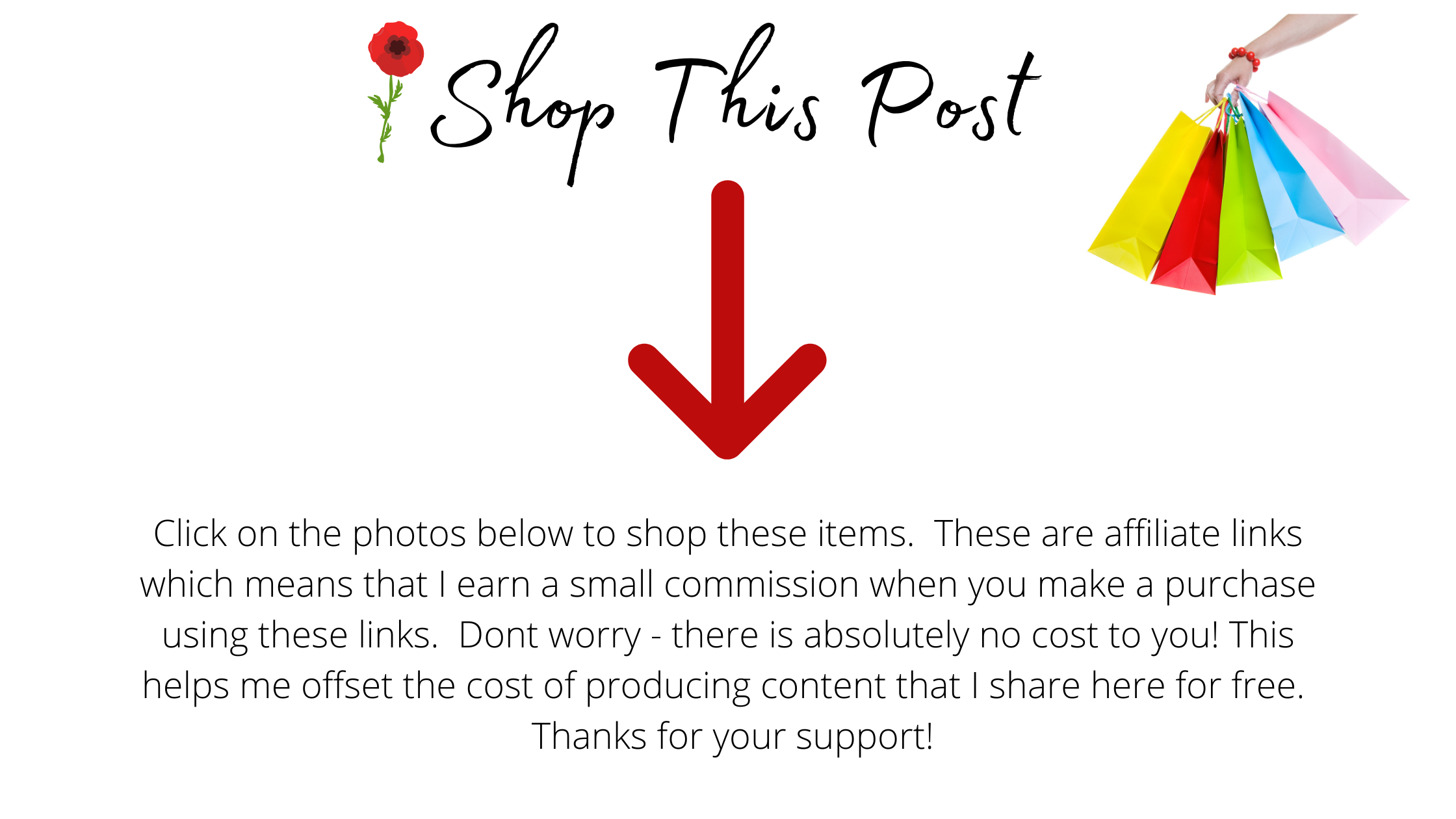 Bonus Outfit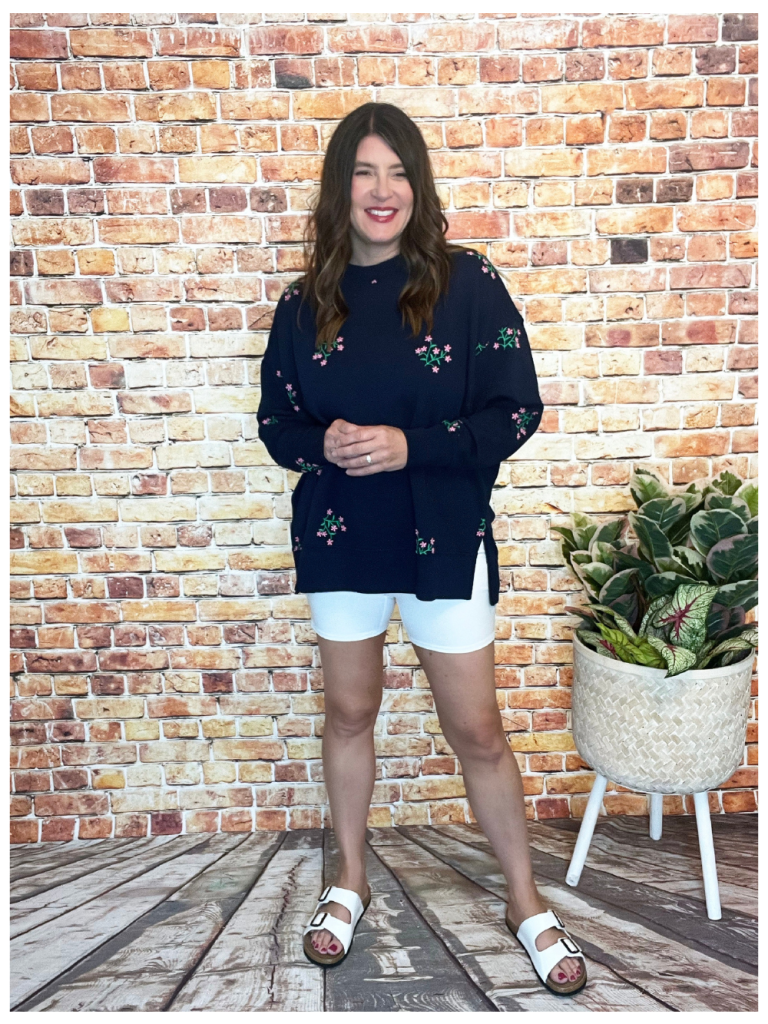 Since we are talking Crown & Ivy today, I want to share this adorable sweatshirt! This is not a special occasion outfit, but I think many of you would enjoy having this cozy and casual piece in your wardrobe. It comes in a few different colors, and I chose this navy floral.
It has an oversized fit, and I'm wearing a medium. I paired it with a simple pair of biker shorts for ultimate comfort. This is a typical work from home outfit for me since I tend to like to cover my arms in the air conditioning. This would also be a good outfit for a beach vacation. Currently it is on sale for $16.35!

I'm enjoying some time off and visiting family in Georgia, so this will be the only post this week. I will still be posting on Instagram while I'm away, so be sure to follow @the_scarlet_lily over there for more day to day life.