White denim shorts are a very versatile piece for a summer wardrobe. It can be hard to find the right style and fit, but I recently discovered this pair by Time and Tru, which is my favorite Walmart brand. I was immediately pleased with the fit of these. Not only are they comfortable, but they are the perfect length. Not too long and not too short. I thought I would share these white denim shorts styled 3 ways. If you are looking for a new pair this year, I can highly recommend these.
Outfit #1: Classic Black and White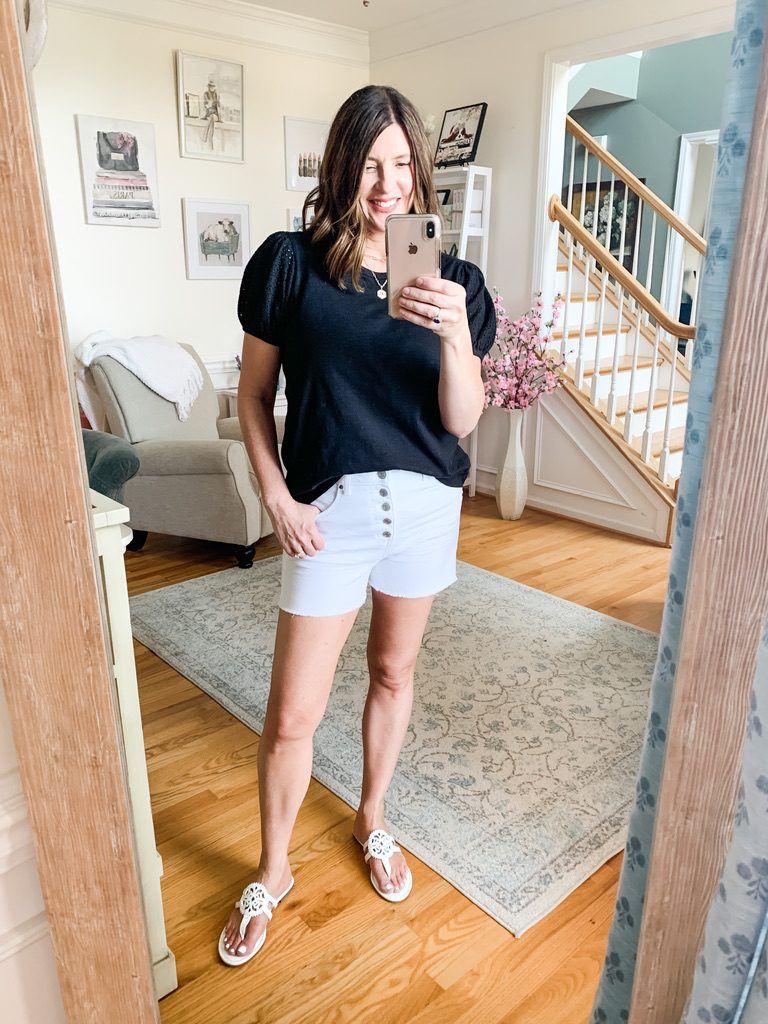 The first outfit is classic black and white. I paired the denim shorts with an eyelet puff sleeve tee also by Time & Tru. This top comes in other shades as well. The top runs a little big, so I sized down to a medium.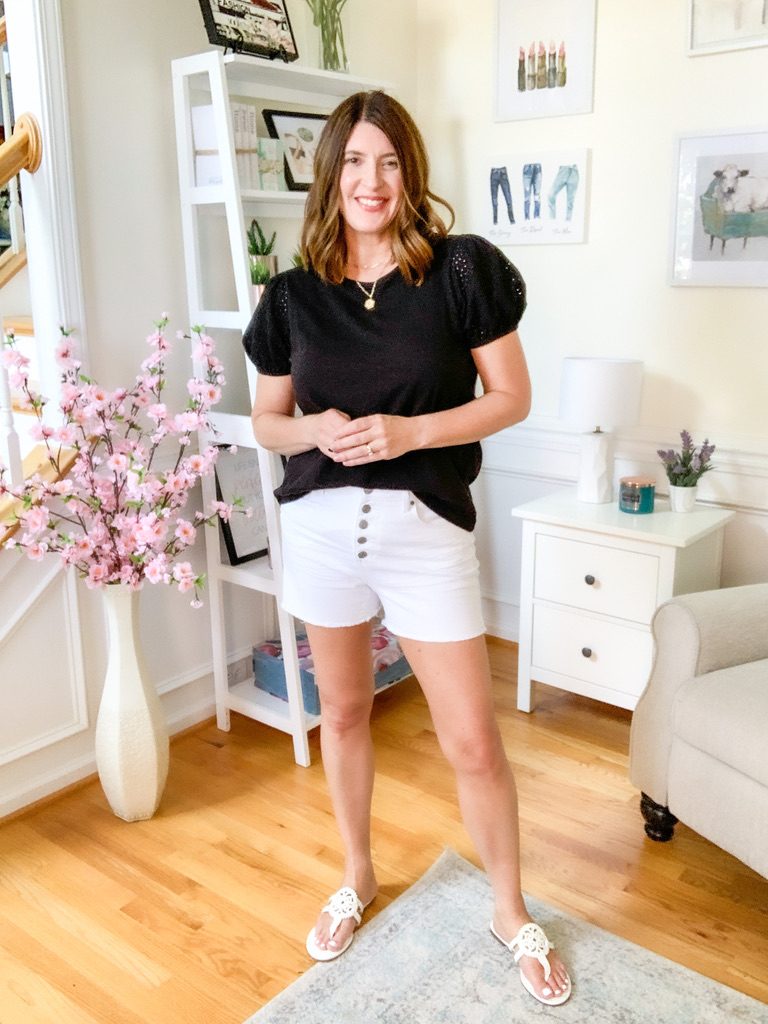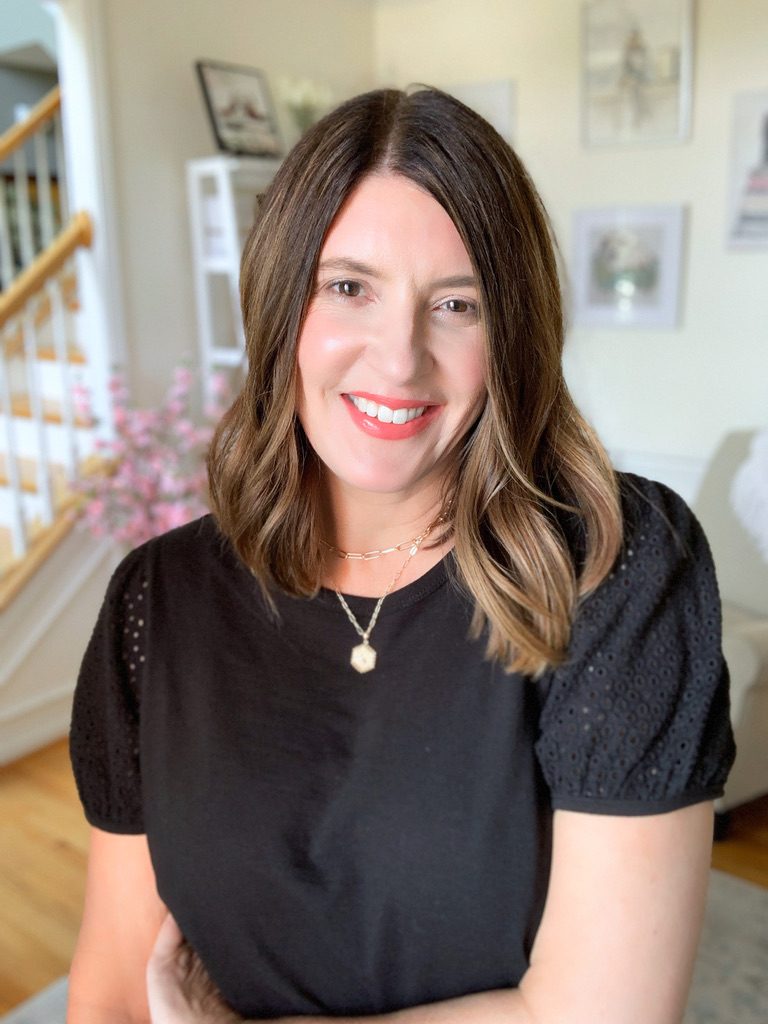 Outfit #2: White on White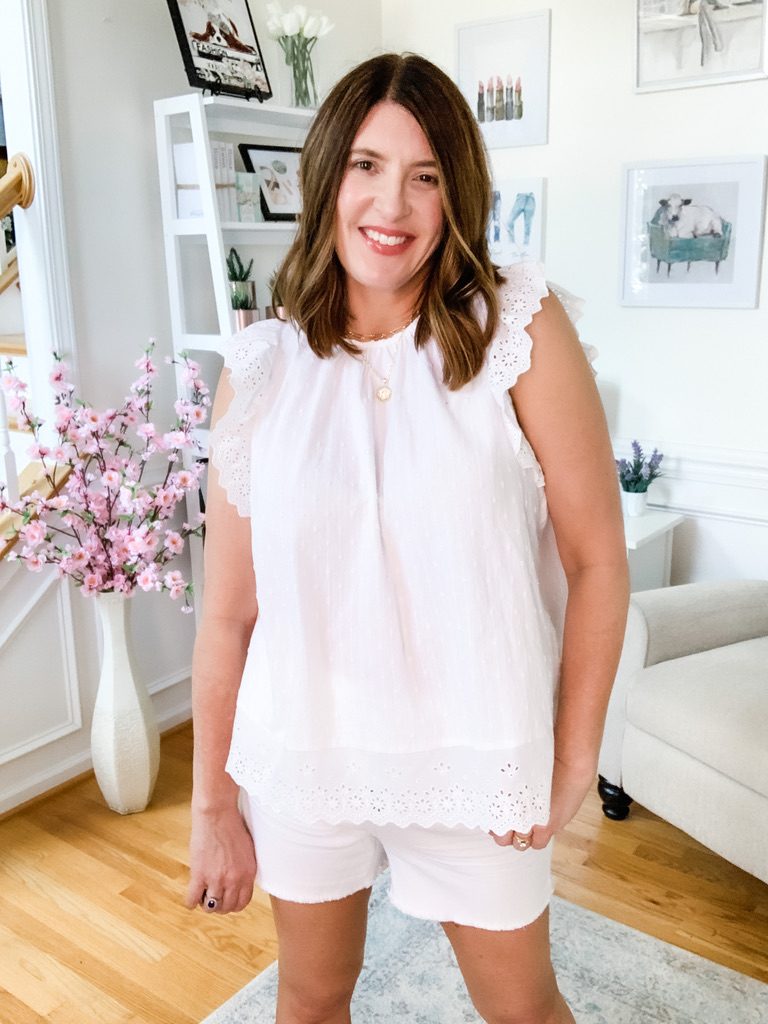 For this look, I paired the same shorts with this white eyelet trimmed top. This is a new brand at Walmart called TheGet. I have several other pieces from this new line to share with you in another post coming soon. If you like very feminine pieces, you will like this line.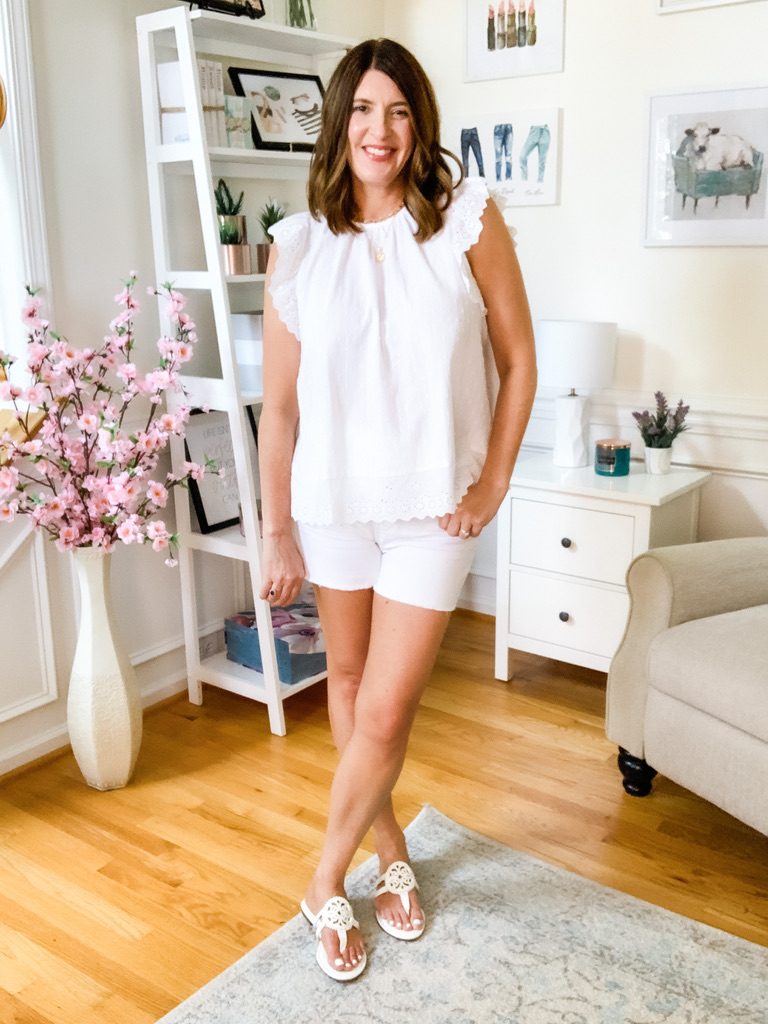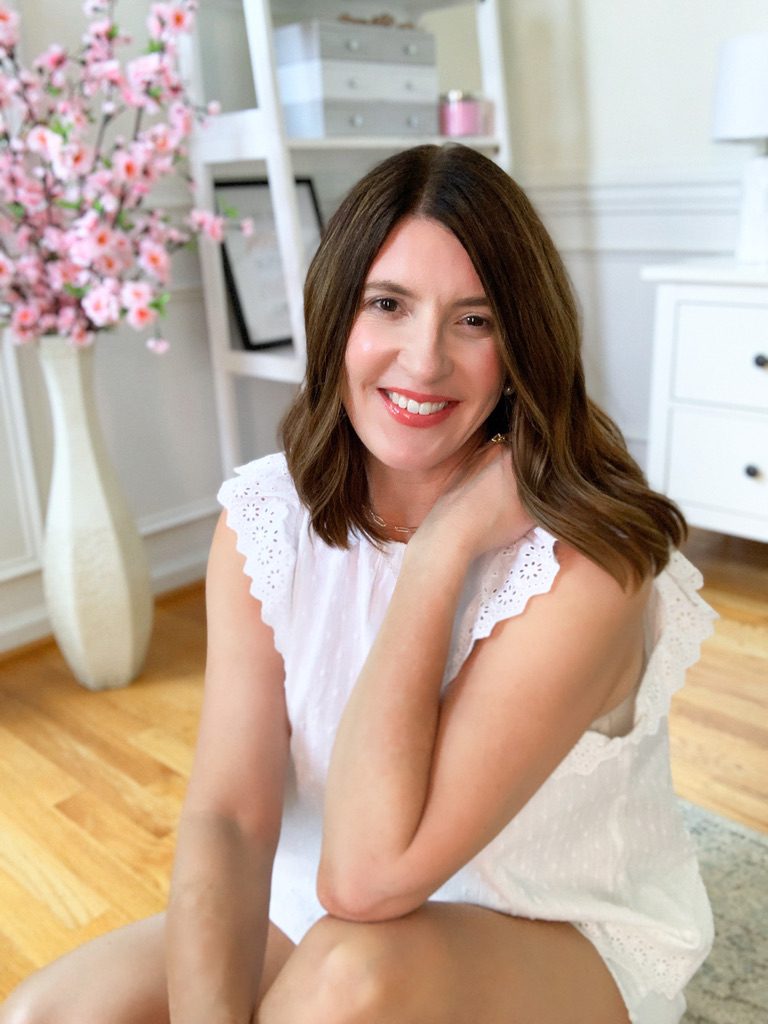 Outfit #3: Sweatshirt & White Shorts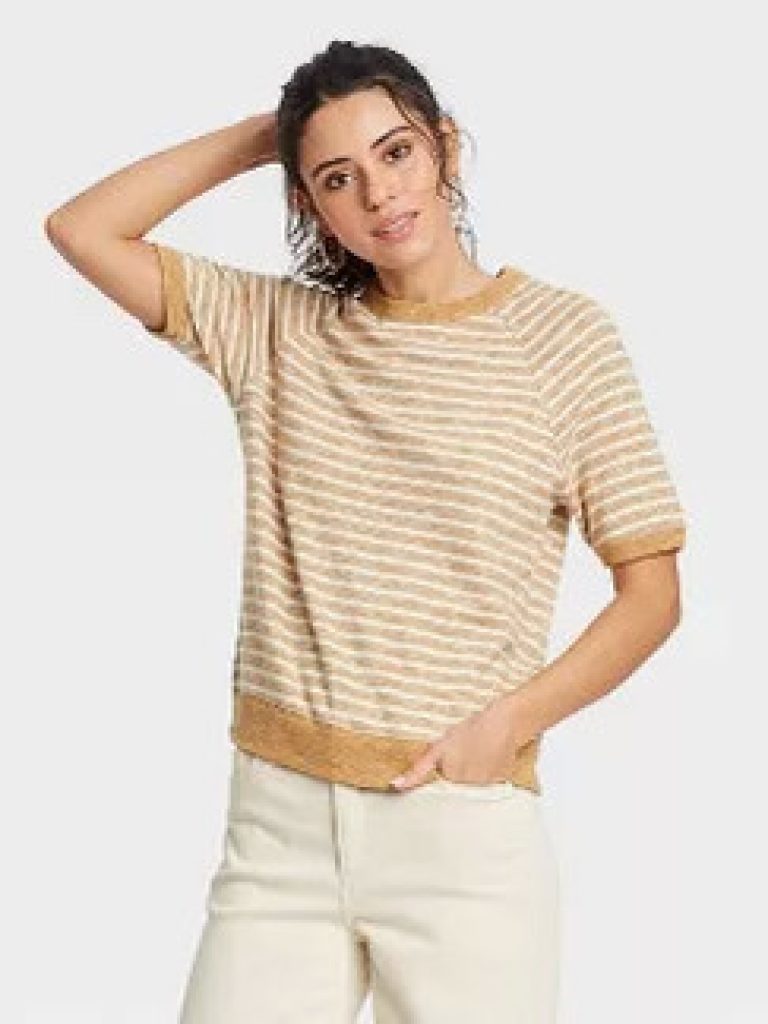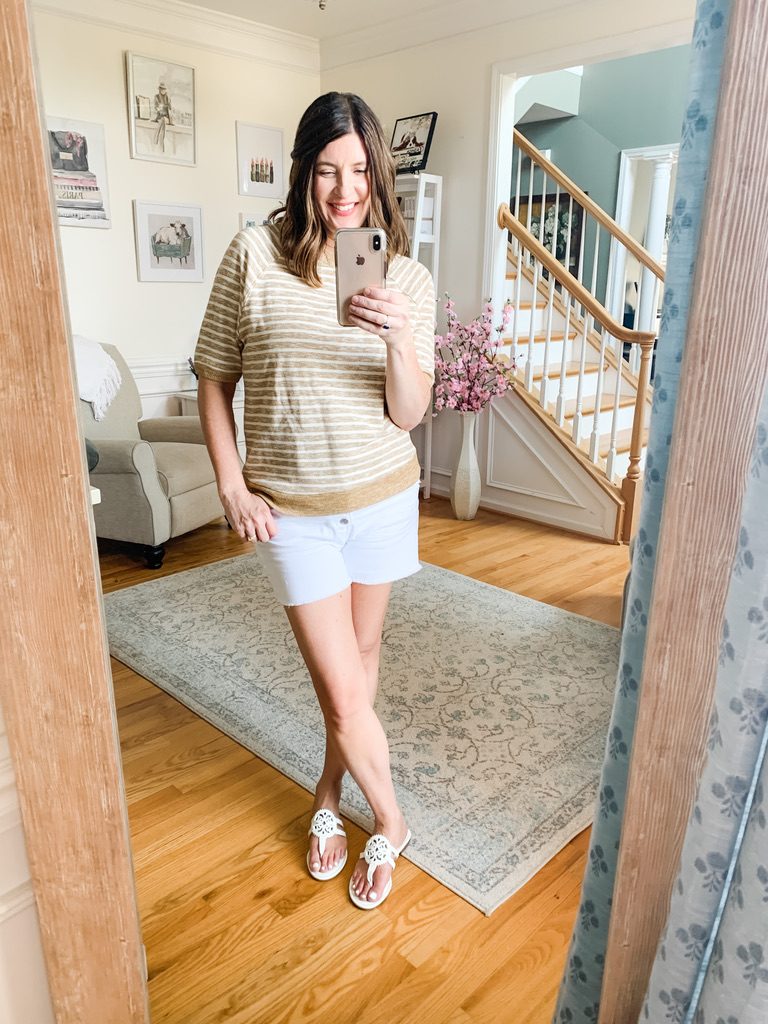 This short sleeved sweatshirt is from Target. It's hard to find short sleeved sweatshirts, but I've had a couple of them in the past and I always enjoy wearing them. This one is not heavy or hot. I like the striped version shown here, but it also comes in some solid colors.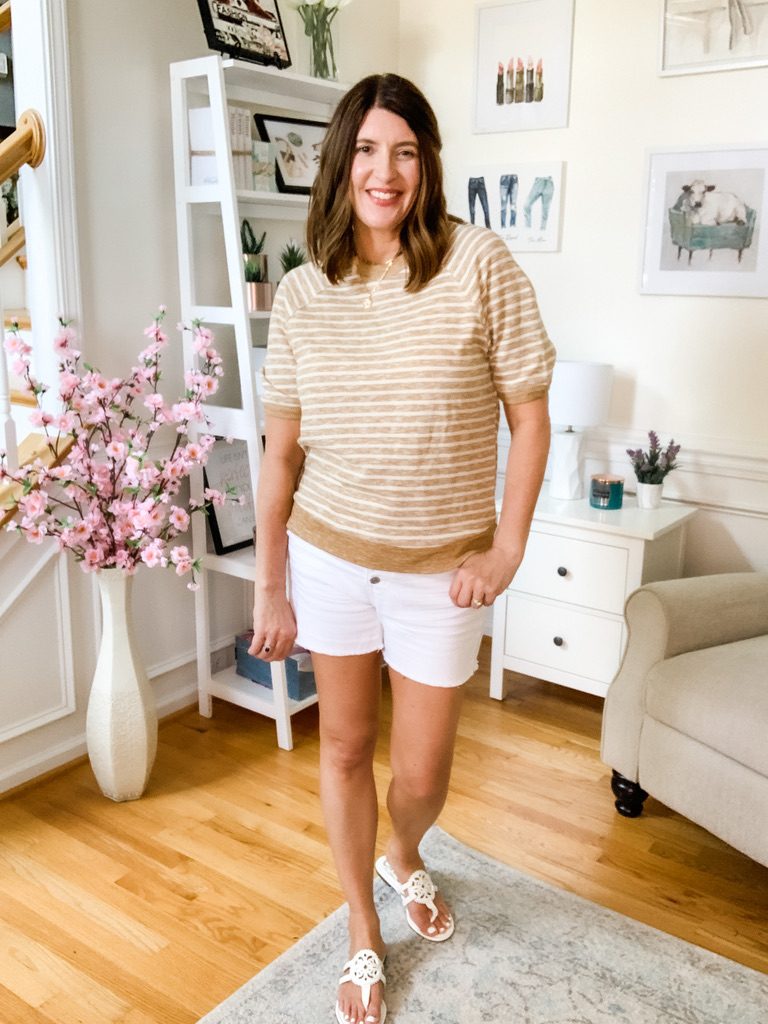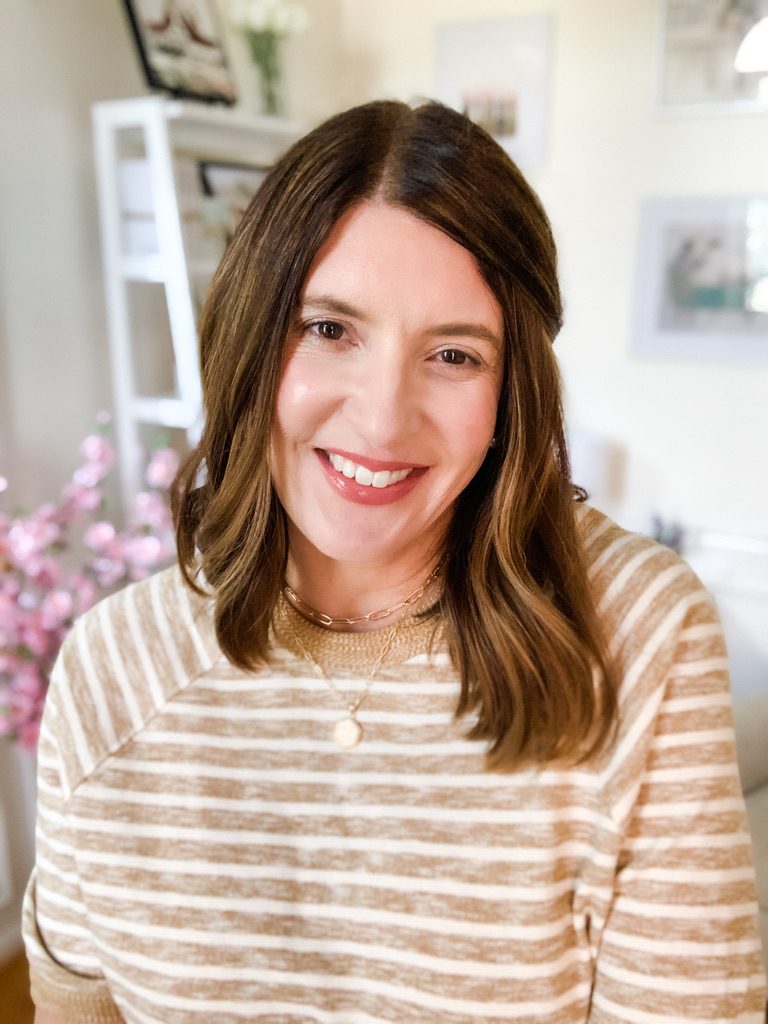 If you enjoy wearing white shorts, these denim shorts are worth checking out. There is just a little bit of stretch to the and the button fly gives them some interesting detail. Even if you are not looking to purchase any new shorts, I hope seeing these white denim shorts styled 3 ways has given you some outfit ideas for summer.