As summer approaches many of us are thinking about vacation and spending time outdoors, and in many instances that includes swimwear. I know what you may be thinking….oh, no swimwear! While this can elicit instant feelings of dread, there are some things you can do to make the process more pleasant. Today, I would like to try and alleviate some of that anxiety you might be feeling as you anticipate trying to find a bathing suit that you feel confident in this summer. Here are 9 ways to avoid swimwear anxiety.
1. Try To Avoid Comparison
We've all done it. We sit at the pool or at the beach and see other women our age that look amazing in their swimwear. They have had children and yet have somehow managed to keep a flat stomach with no indication that they ever experienced pregnancy. Or maybe this woman is eating a bag of potato chips in her size 2 bathing suit and you are eating a salad and just trying to loose one stinking pound!
Comparison…it's a joy killer and let me tell you after 50 years of experience, I can assure you that you will never measure up in your own mind. In fact, that woman that you so admire probably has things about her body that she doesn't like either! Some women are genetically blessed with a metabolism that works to her advantage…some of us are just the opposite. Those factors are out of our control. There are of course variables that we can control like our choices and habits. Concentrate on the things that you can control and stop worrying about the things that you have no control over.
2. Set Realistic Expectations
When you are ordering swimwear online or shopping in a store, do not expect to look like the 20 year old model on the website or on the tag of the garment. Be kind to yourself and remember that swimsuit models do not represent the average woman's body. Also don't get discouraged if you need to size up in swimwear. I always size up at least one to two sizes. In fact, I would say to totally disregard the number and go with what fits and flatters. If the number bothers you, cut the tag out and no one will ever know!
3. Try On Swimwear At Home
Many fitting rooms remain closed due to the pandemic: however, even if they are open I would recommend trying swimwear on at home. The lighting in fitting rooms is the absolute worst, and it will not do you any favors. Even though it is less convenient, trying on swimwear in the comfort of your home with good lighting will make the experience more positive, and you will look so much better.
Another tip is to try on swimwear after you have done your hair and makeup for the day. You will generally look and feel better.
4. Fake A Tan
Before you start your search for the perfect swimsuit, apply self tanner to your whole body. Having even a light tan will disguise a multitude of imperfections and will help avoid swimwear anxiety.

I published a post on a self tanner that I recently discovered. I am loving it and you can read all about it here.
5. Know Your Body Type
This is so important! Just as knowing what type of clothing best flatters your shape, the same is true for swimwear. There are so many styles to choose from these days, so have an open mind and stay with what flatters your shape the best. You may be drawn to a certain style because you like it, but if it doesn't work with your shape it's best to stay away from it.
As an example, let's use my body type. I am fairly tall (5'7″) with a long torso. I have a curvy shape with broad shoulders and a D cup bra size. All of these traits play a large part in what style of swimwear will work for me. My biggest challenge is always finding a top that will be big enough for me. I know that I need to avoid plunging V-necks, but when I saw this suit in the photo below, I liked it so much that I ordered it anyway. Hoping for a miracle!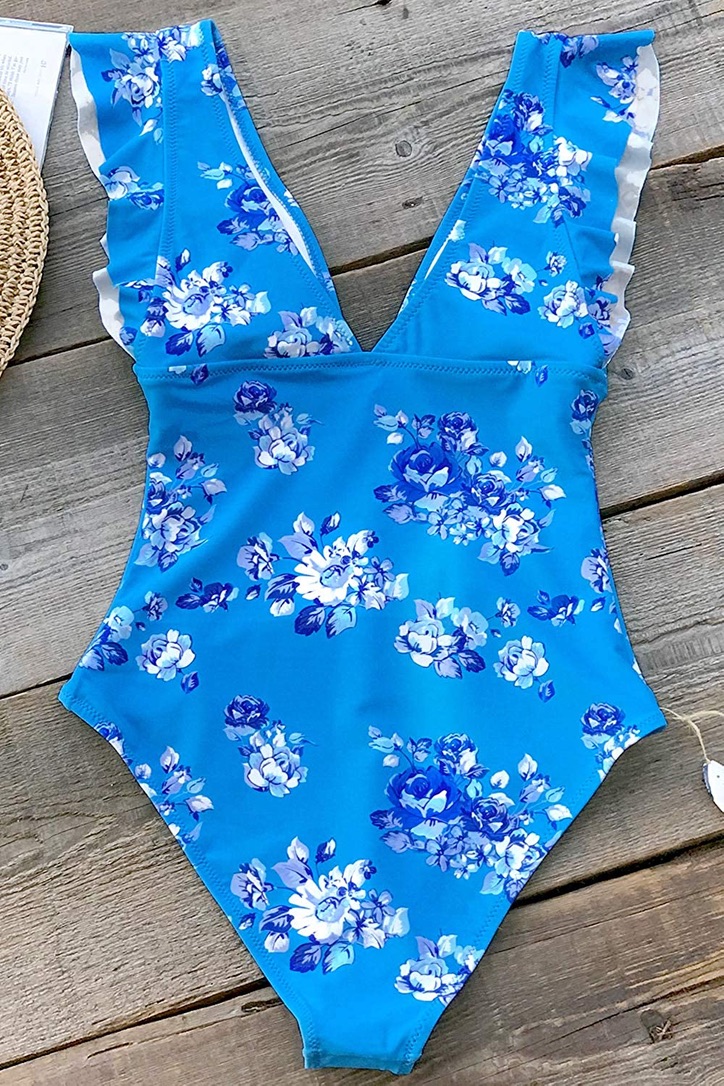 Just as I feared, the XL did not even come close to fitting me up top. Let's just say that it gave cleavage a whole new meaning! So I just have to accept that I can't wear that particular style.
Instead, I need to look for styles more like this one in the photo below.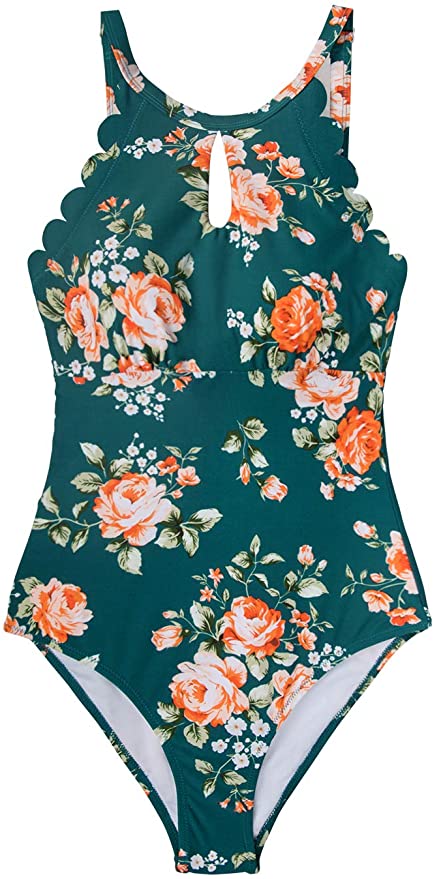 I was very pleased with how this fit me, and I did not feel self conscious about being too exposed.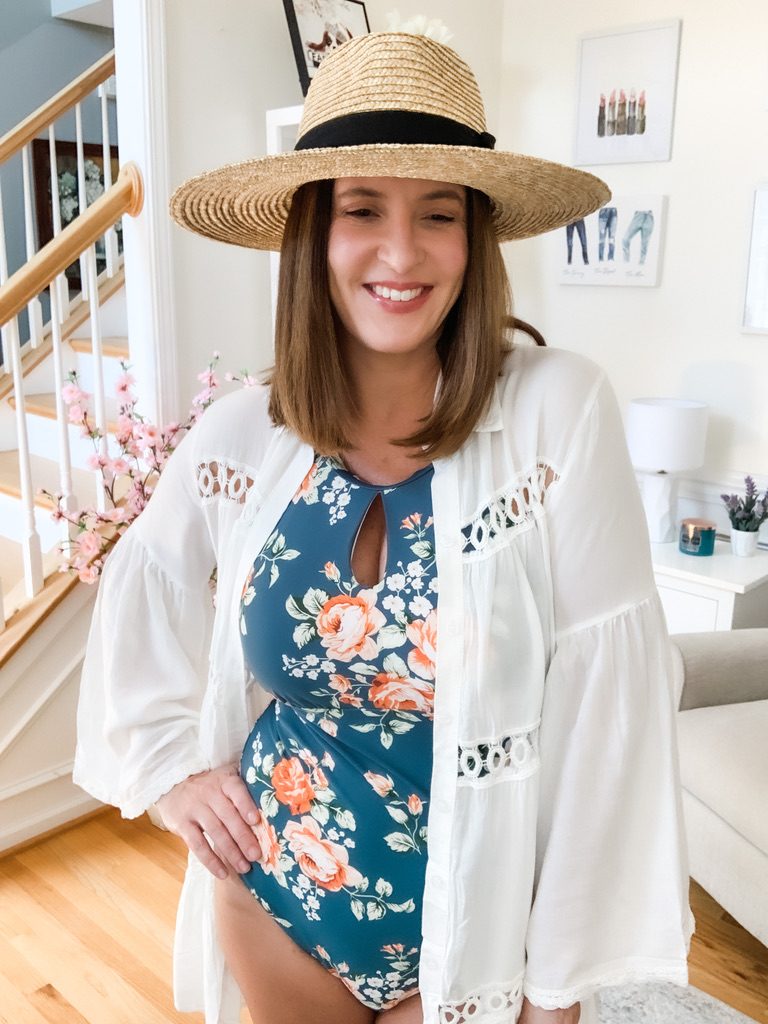 Although I'm not opposed to animal print, I chose this swimsuit because of the horizontal neckline and not the print. I actually would have preferred a solid color.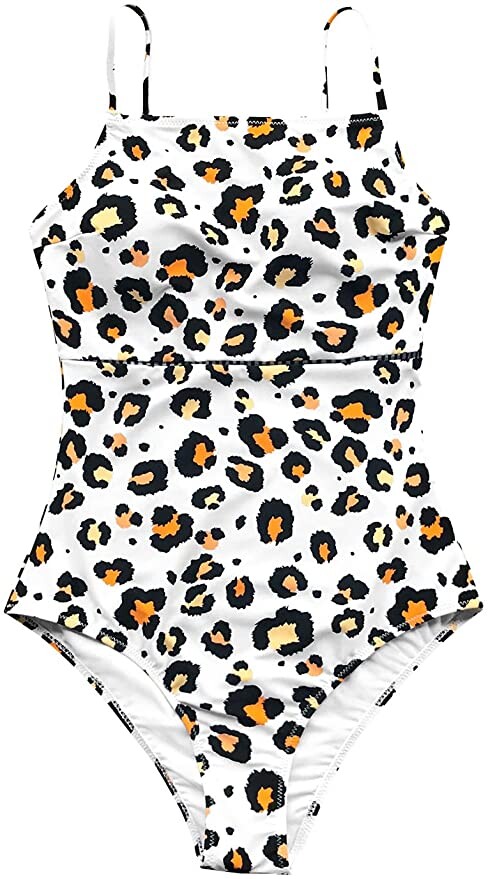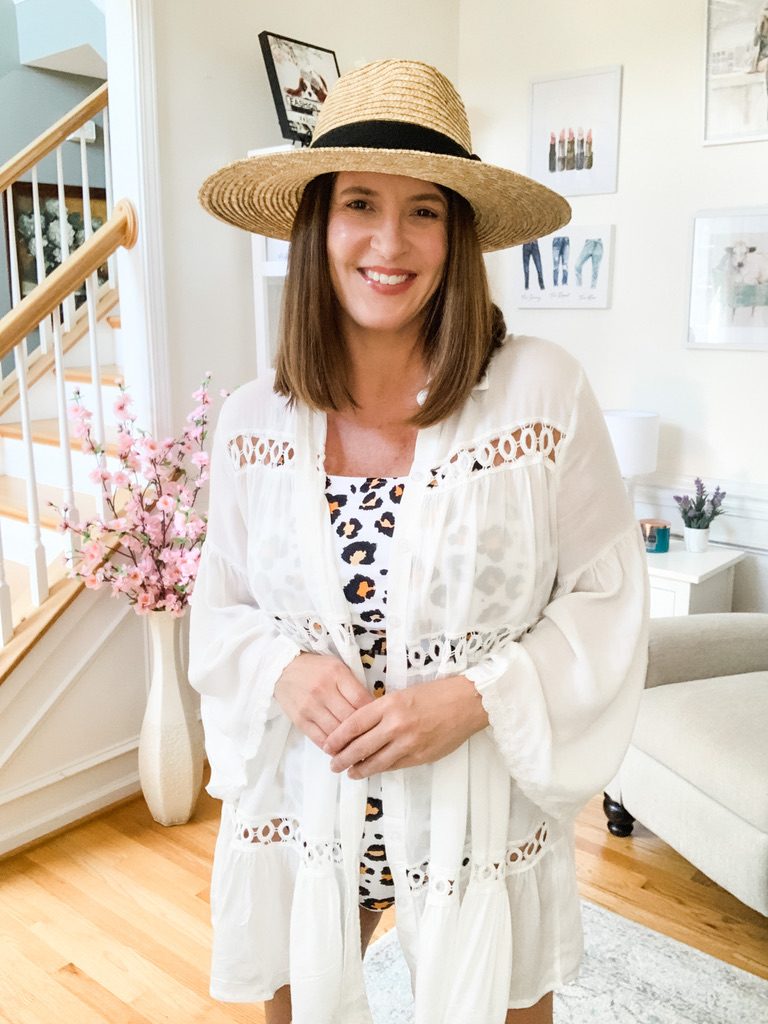 Having a long torso also presents a problem when trying to find a one piece that fits. Some retailers offer a long length, so keep that in mind if you have this issue.
Another tip for any of you D cup ladies is to look for a bandeau style top. The top pictured below also fit me well, and with the smocking it has some give to it. I purchased this swimsuit in this feminine green floral and in a bright orange.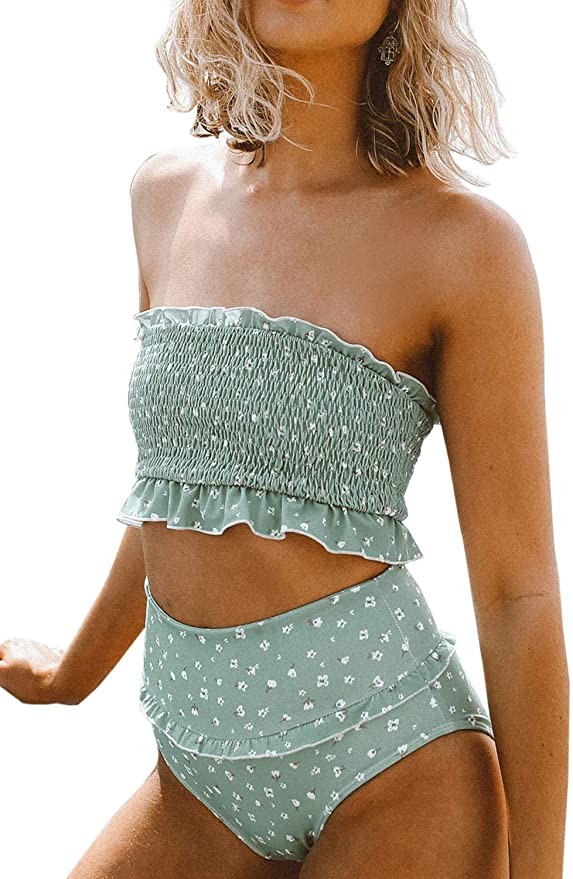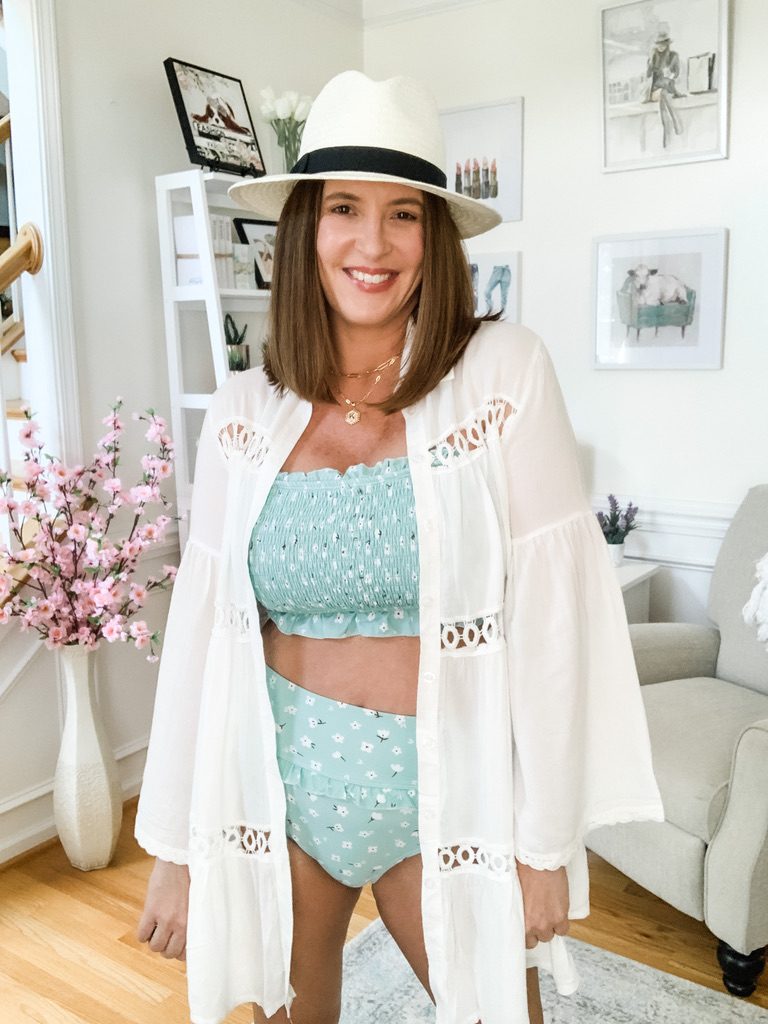 6. Highlight Your Best Features and Disguise The Problem Areas
There are some great options for almost any problem area you may have, and we all have them! Most women my age (50) are self conscious of their tummy area. As we age, this is where we tend to put on the weight. If you have some extra weight in this area, look for a suit that has some compression or tummy control panels built in.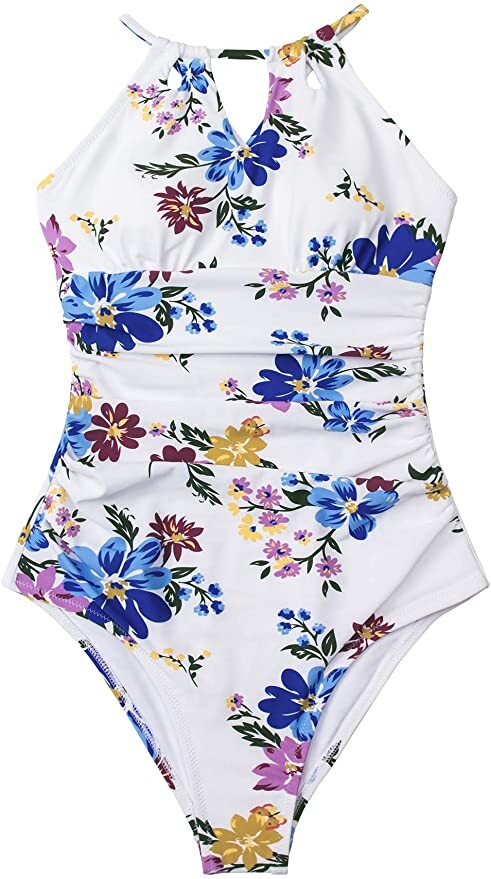 Another option would be something that drapes over this area, rather than being form fitting. This high waisted tummy control peplum top is a good example.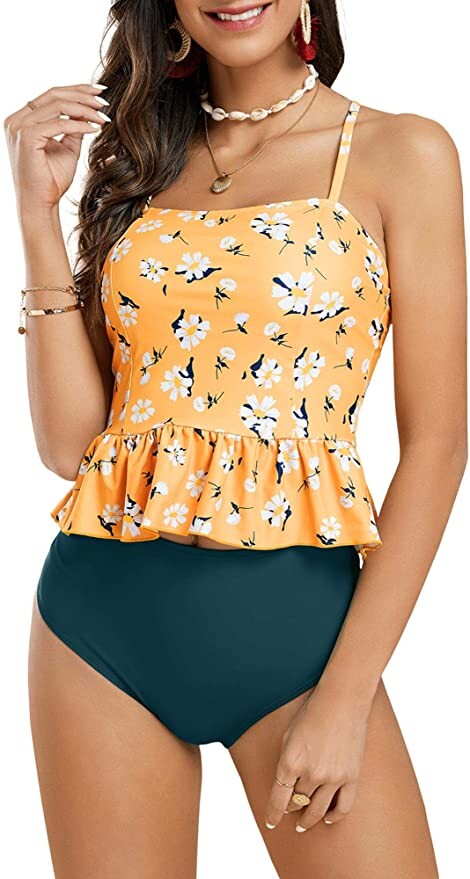 If you prefer a two piece, high waisted bottoms are very popular, and they can disguise stretch marks or a pooch while still looking on trend. Tankinis are also an option, but they are not as popular as they used to be.
7. Purchase A Great Cover Up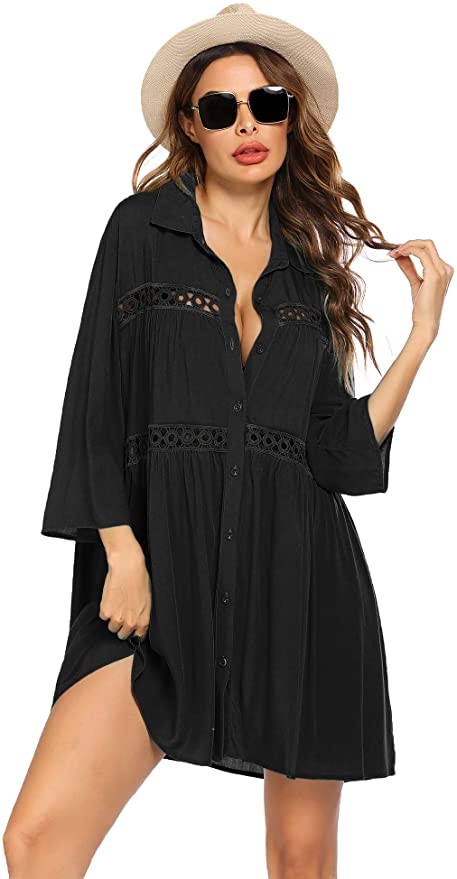 Another way to avoid swimwear anxiety is to purchase a great cover up. A cute cover up will always make you look and feel more confident. If you are not comfortable in a swimsuit, then wear a pretty cover up over it. There are so many different styles.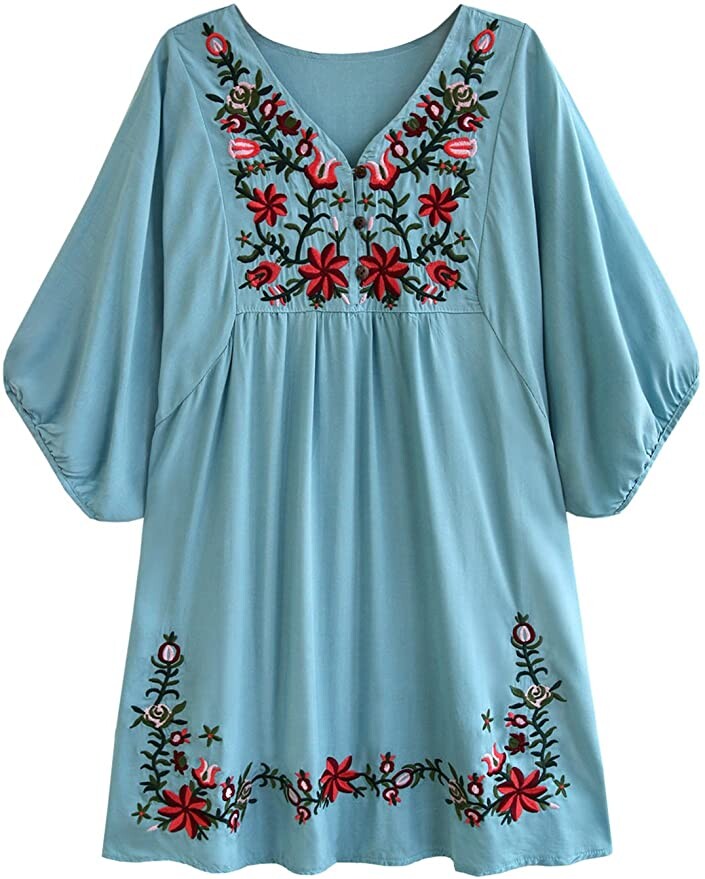 If you plan to leave your cover up on, then consider one that is partially see through. That way you look like you are dressed for the pool or the beach, but you are still covered a little more.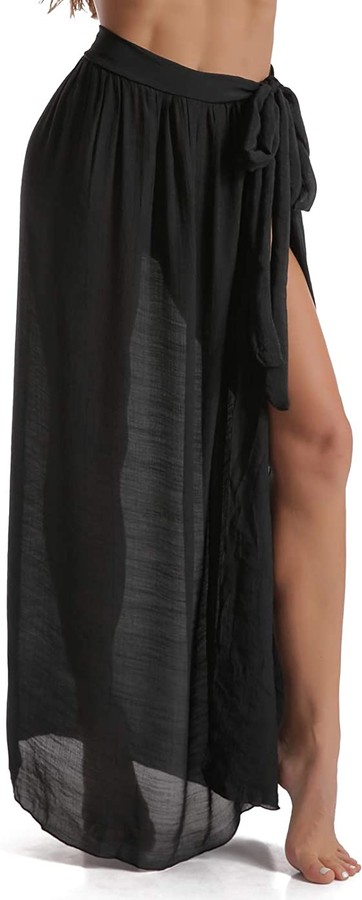 Last year I purchased this white cover up from Amazon. It is by far my favorite style with the functional buttons and pretty cut out pattern. In fact, I ordered another one this year in black.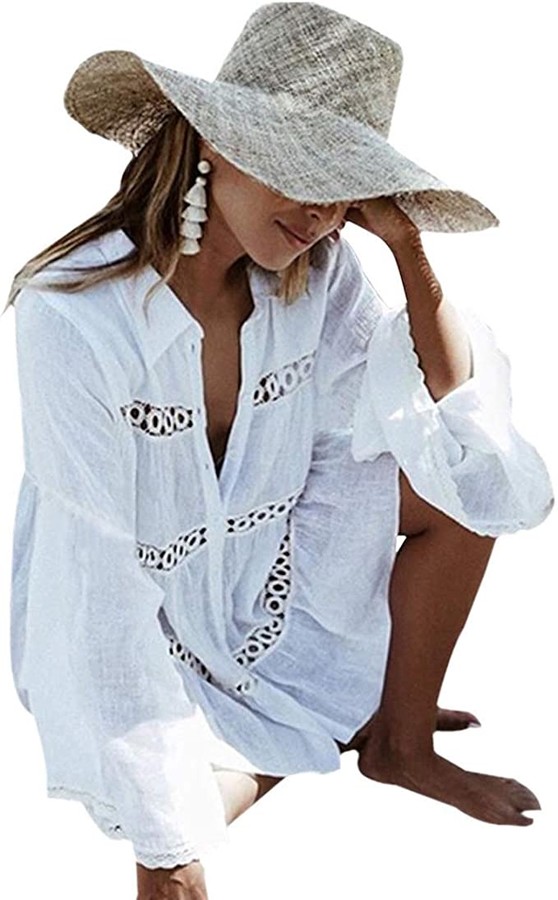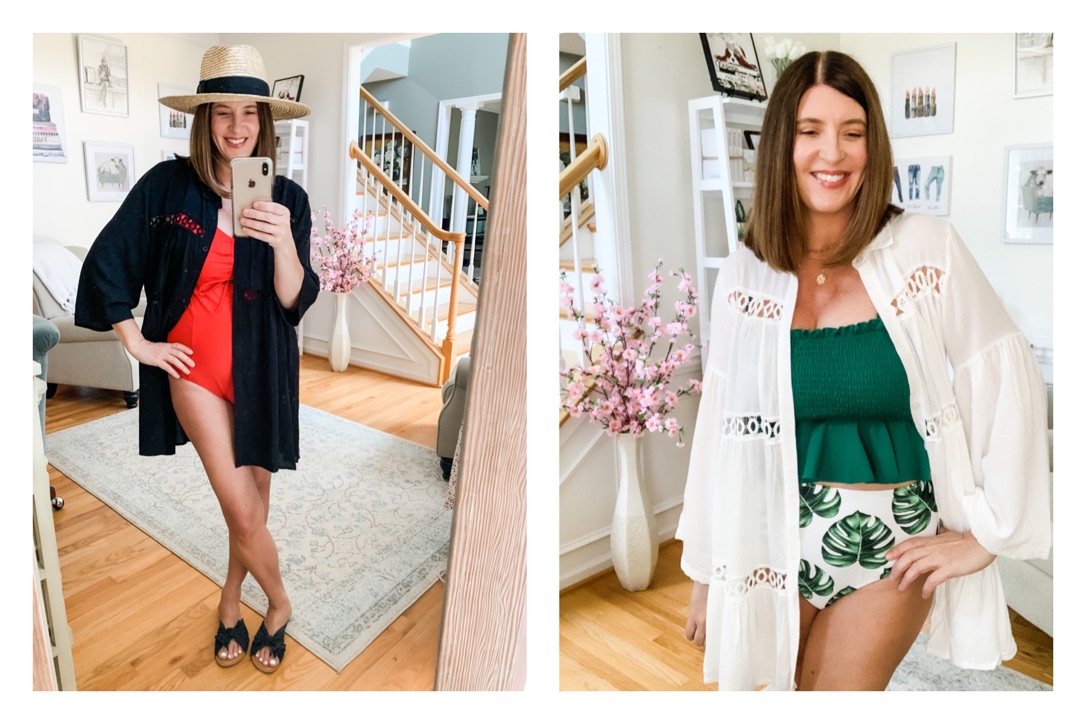 8. Add Some Accessories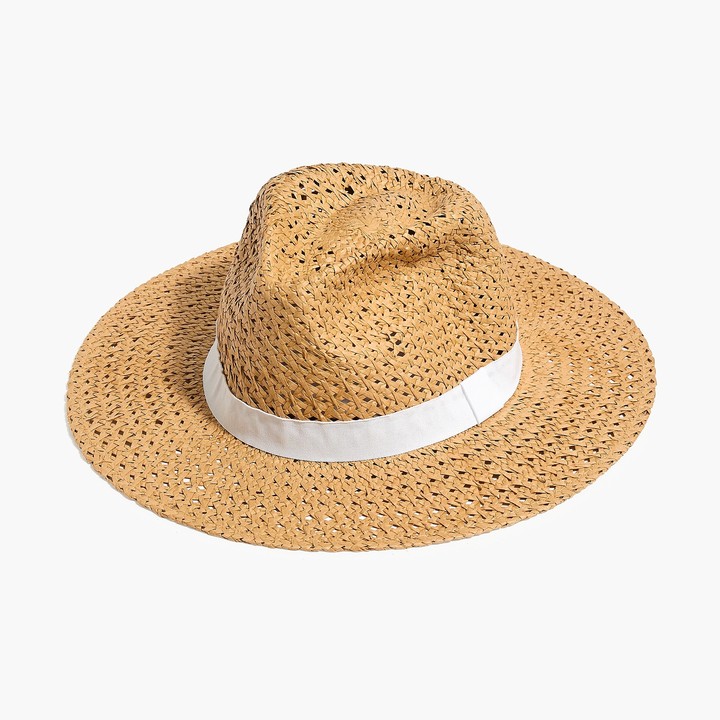 Hats, sunnies, sandals, and bags are all fun and necessary ways to complete your swimwear look. Swimwear anxiety can be reduced simply by focusing on the accessories instead. A great hat and sunglasses combination will draw attention to your face and highlight your facial features.

These are my favorite Maui Jim Baby Beach Aviator Sunglasses. If you have a small face like I do, you will love these!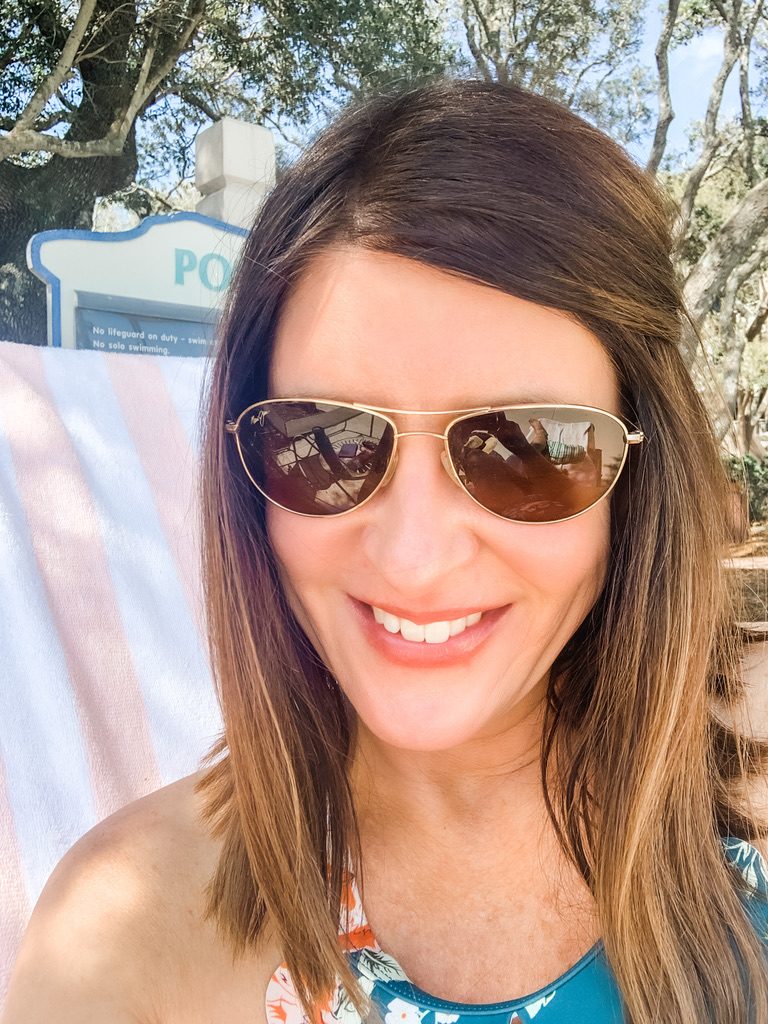 I recently found a dupe for the Maui Jims on amazon and they also come in a smaller size for small faces. I have two pair of these.

9. Stay Within Your Budget
In the past, I had come to the conclusion that I needed to spend a fortune for a swimsuit that fit me. In some cases that may be true and I would advise you to be willing to pay more for swimwear that is high quality and meets your needs. One swimsuit that fits perfectly and makes you feel confident is better than several ill fitting swimsuits.
A couple of years ago, I discovered Cupshe swimwear. It can be purchased on Amazon or the Cupshe website. I have found this swimwear to be good quality and very affordable. This has been a game changer for me! There are so many styles to choose from and those are the styles I will be linking to today.
Round Up Of My Favorite Swimwear
Below is a complete round up of my favorite swimwear from Amazon. Most of the styles are from Cupshe and all of them are under $40.
I hope these 9 ways to avoid swimwear anxiety will be helpful for you this summer! Always remember that you are your worst critic. Most of the time, people aren't even noticing the things that you might feel self conscious about. You do not need to be a certain size to look beautiful in your swimwear!