I recently placed an Amazon Prime Wardrobe order. Are you familiar with this? Well, if not it's basically a service on Amazon that lets you pick up to 8 items to try before you buy. You have 7 days after you receive your order to try on and decide if anything works for you. Then you can make a purchase or return everything. You are only charged for what you keep, and the shipping is free! Only certain products are available for prime wardrobe, but the seIection is really good. I found the best summer basics and I'm sharing them here today.
I was specifically looking for summer basics from the Amazon Essentials or Daily Ritual lines, which are Amazon brands. I have always found the quality and fit of these to be top notch, and most of these brands are eligible for Amazon Wardrobe. I picked the maximum 8 items, so let me show you the best summer basics for a casual lifestyle.
Dresses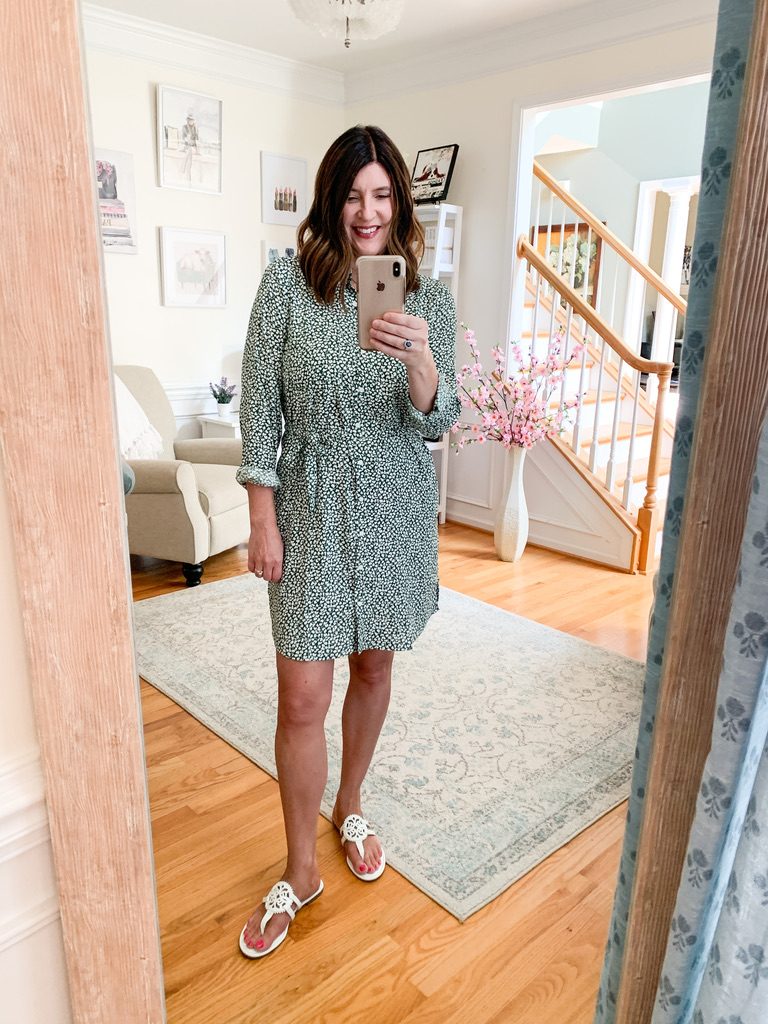 You know I have to include some dresses, and this button down shirt dress was a keeper for me! I like the long sleeves even for summer because I always seem to get cold in air conditioning; however, you can roll the sleeves up if you prefer.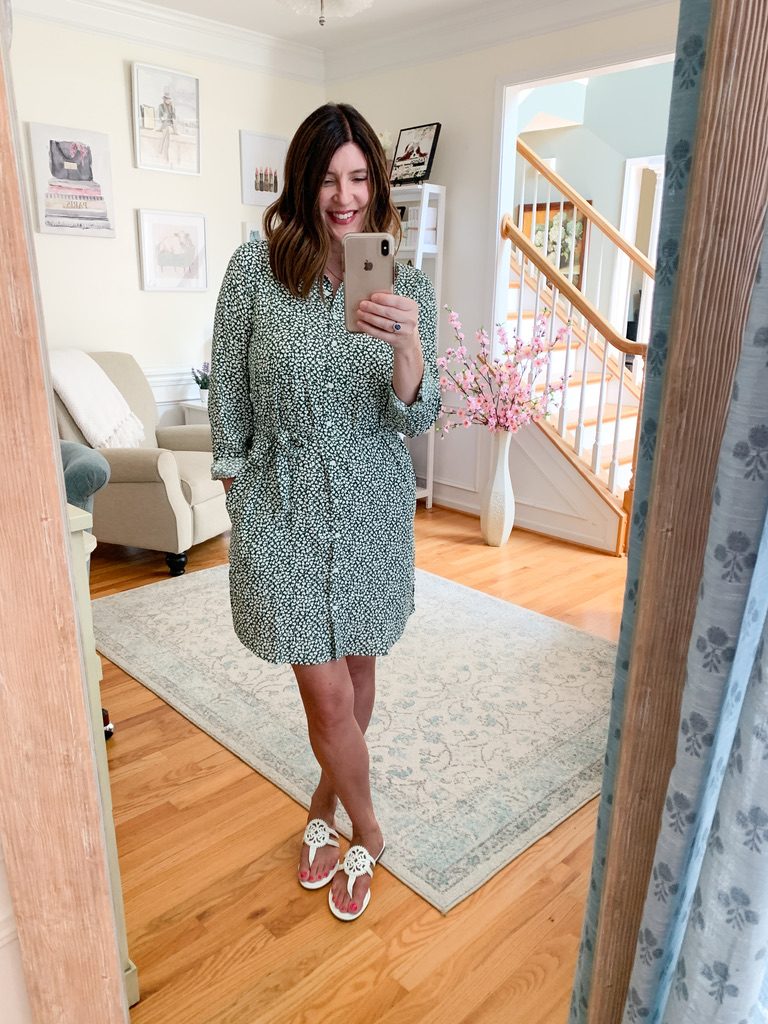 I chose the green vine leaf print, but there are also several other prints to choose from. I found the fit of this dress spot on with my usual size medium.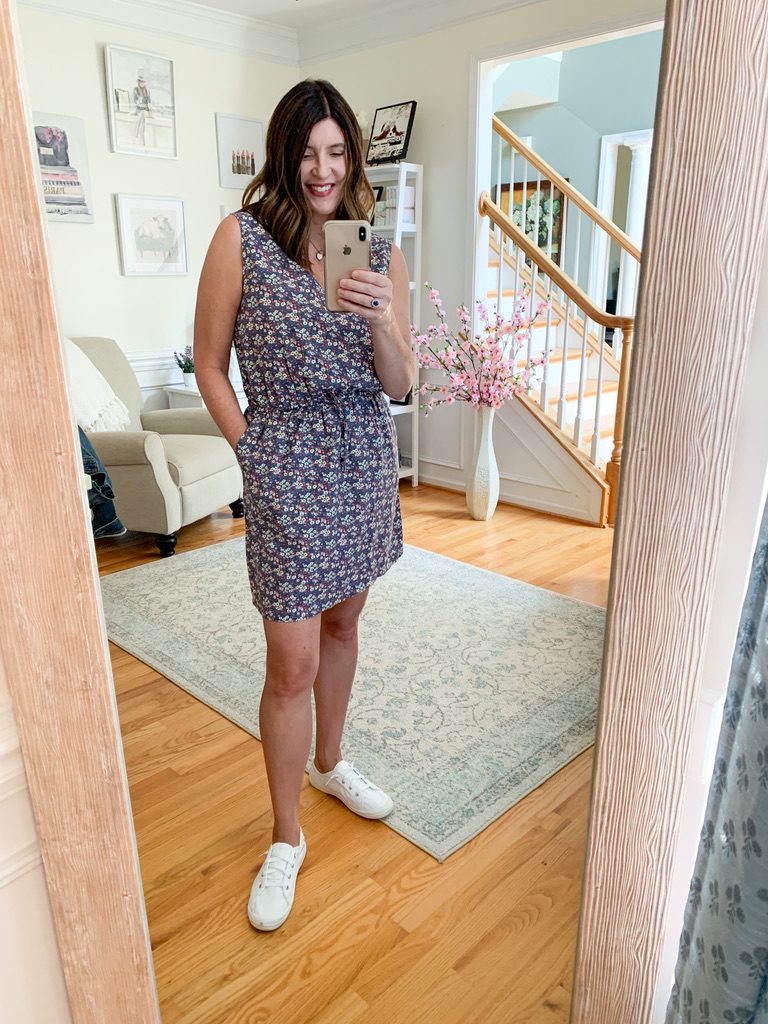 Next is this red, white, and blue floral dress. It has a flattering V-neckline and a tie waist.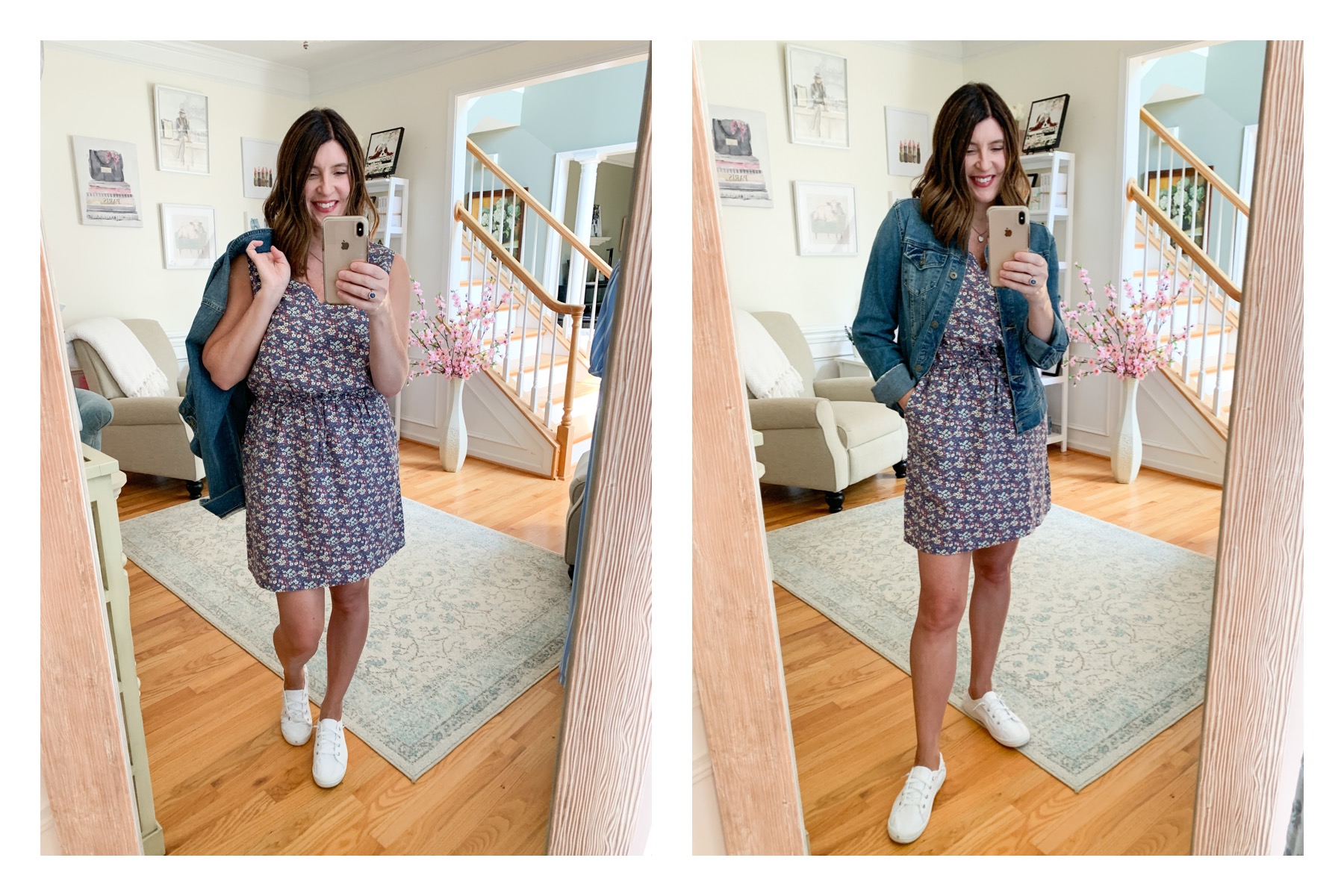 This also looks good with a denim jacket. It fits true to size, and I am wearing a medium.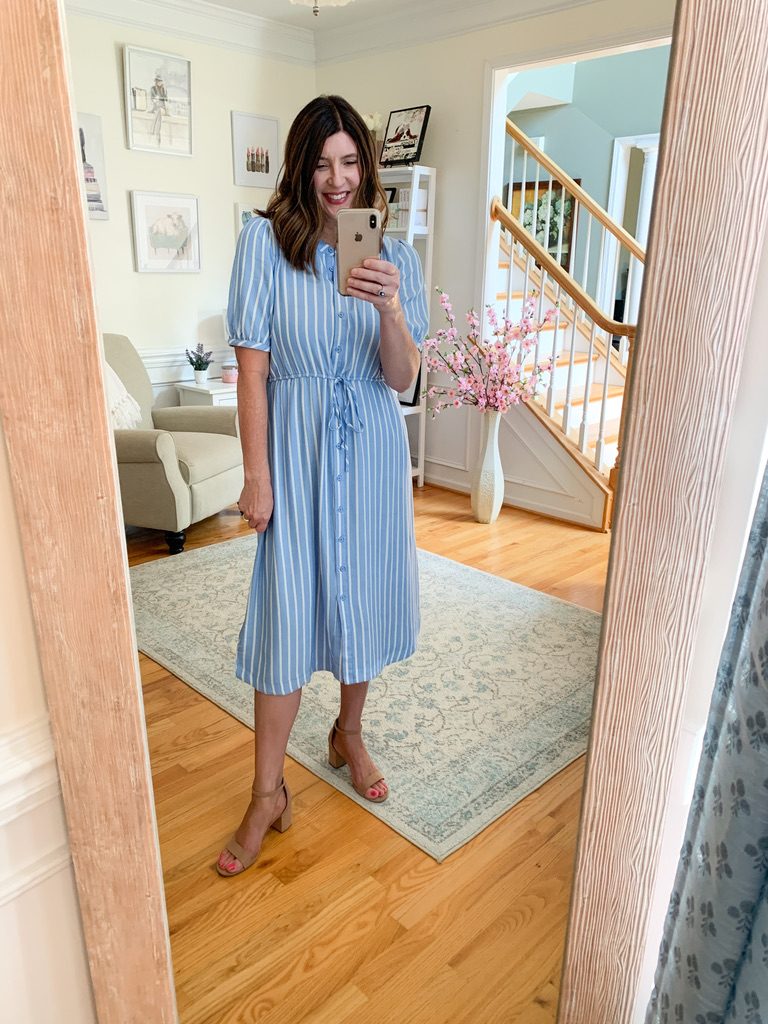 The only reason I did not keep this striped A-line dress is because I already have so many dresses! It took a lot of self discipline to send it back…the fit was flattering and the fabric was light and airy. Who doesn't love blue and white stripes for summer?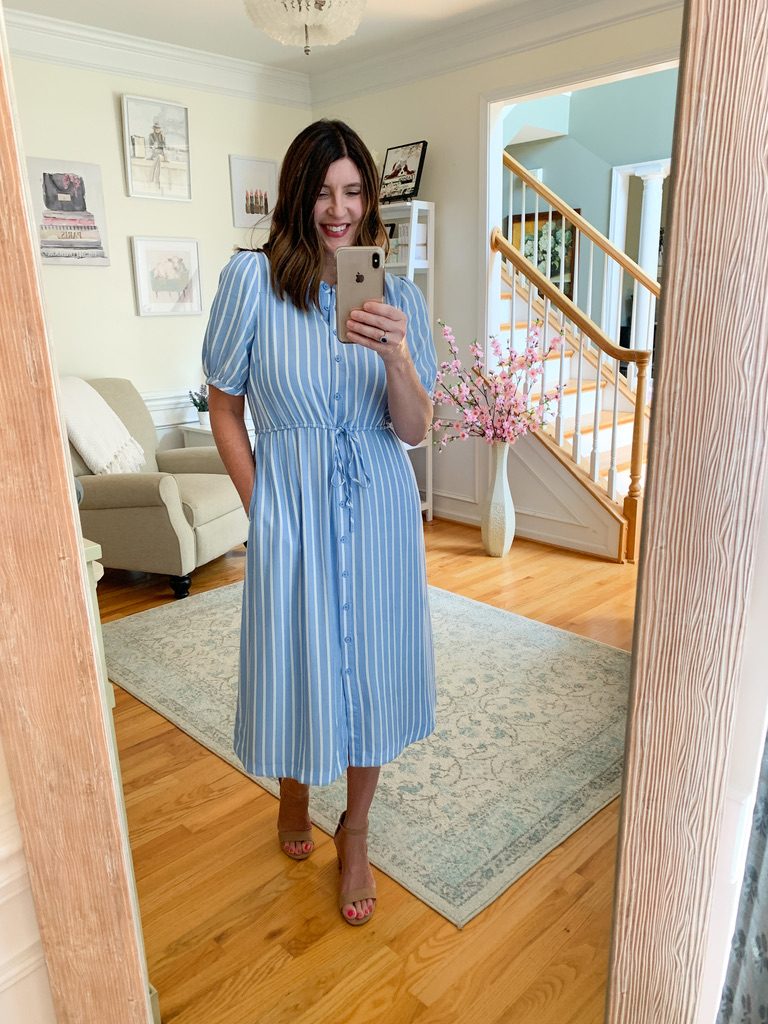 For some reason, the Amazon website has a glitch and won't let me include this dress in the shopping widget, but you can use the highlighted text link to find it easily if you are interested.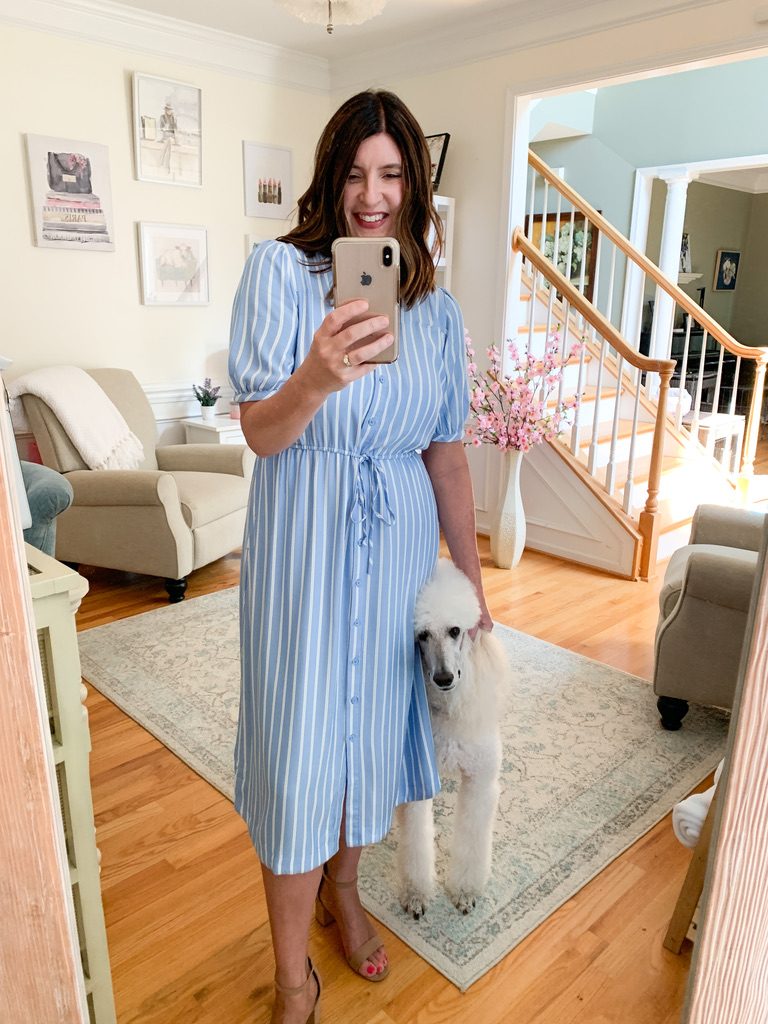 Rompers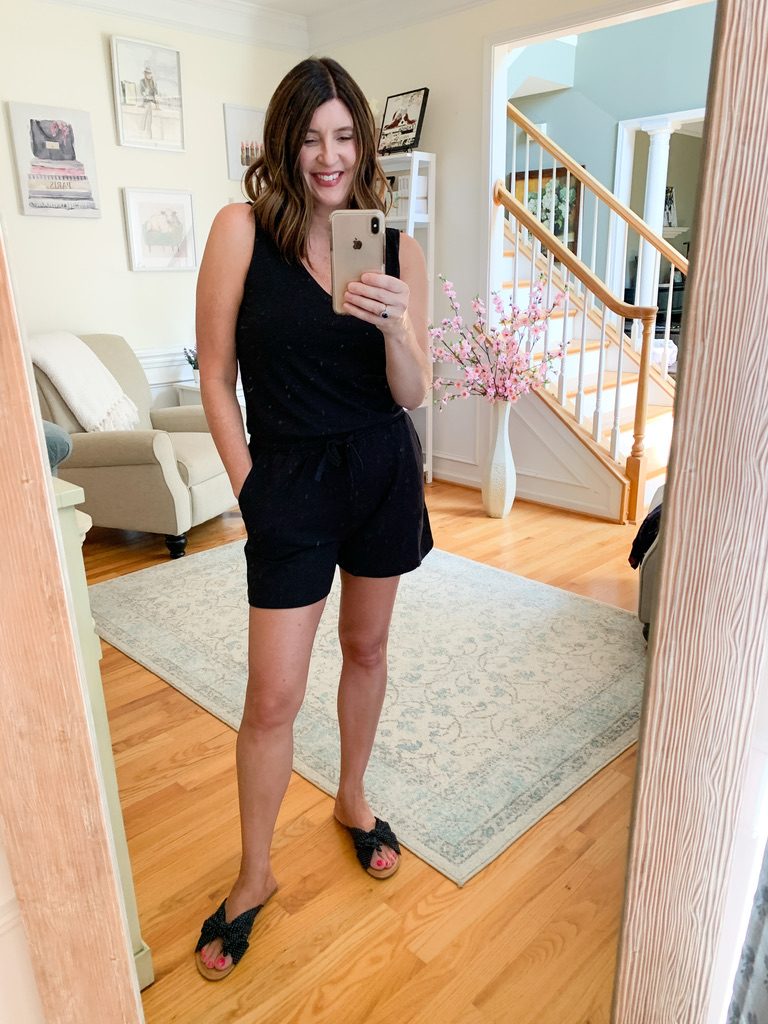 If you haven't tried a romper before, you might want to give this one a try. It has a nice elastic waist and a V-neckline. Rompers make getting dressed so easy since it is a complete outfit on it's own. I ordered two styles to try and the first one is this black terry romper by Amazon Essentials.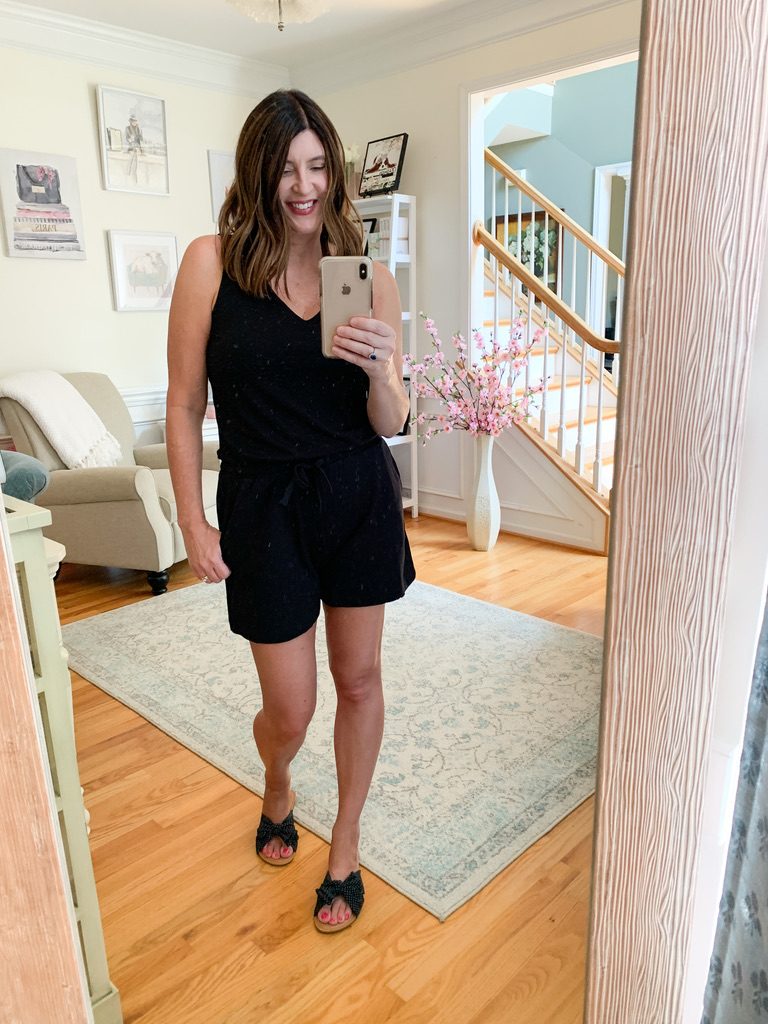 I love the classic black, but it also comes in several other colors so be sure to click the link to see all the options.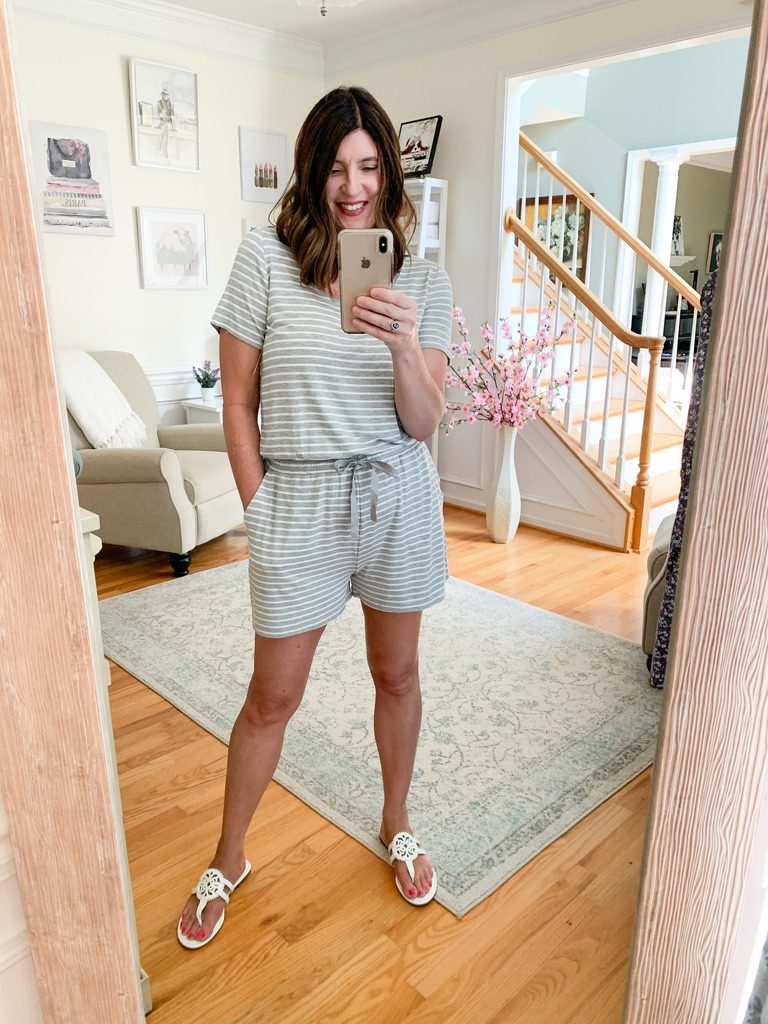 The second style is this Short-Sleeve Scoop-Neck Romper by Amazon Essentials. This is the softest fabric, and it really feels like you are wearing pajamas! I have worn it out shopping and I felt very comfortable wearing it out of the house.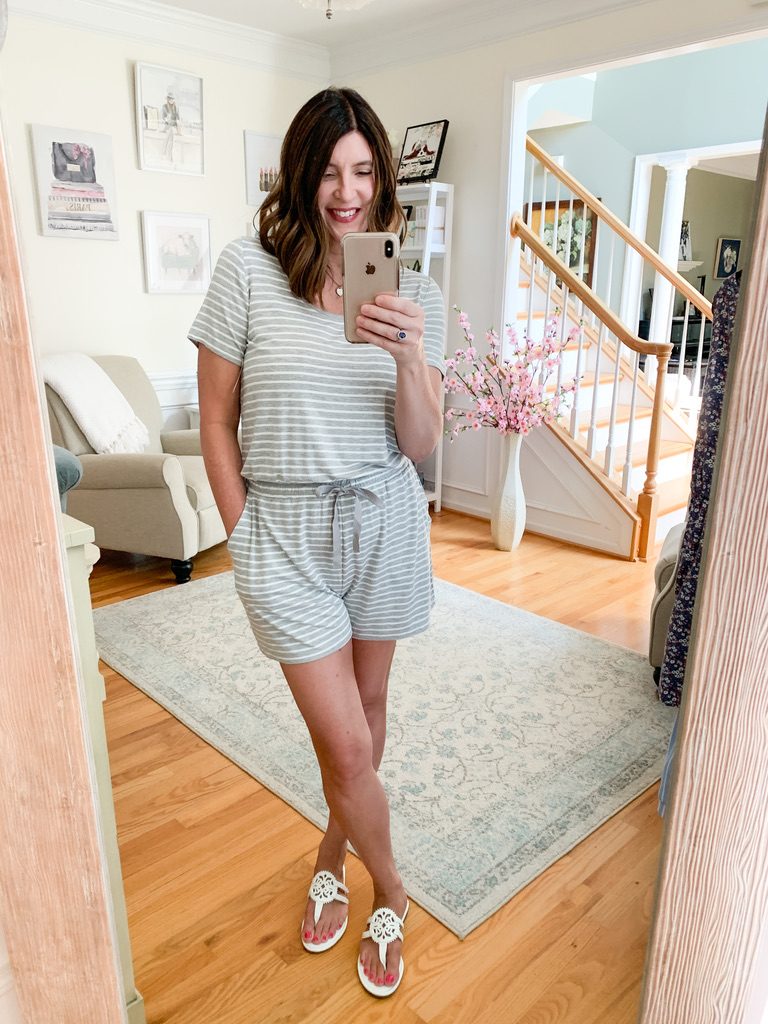 The Perfect Summer Lounge Pieces
For a great combination of stay at home comfort and style, I think you will love these next few summer basics.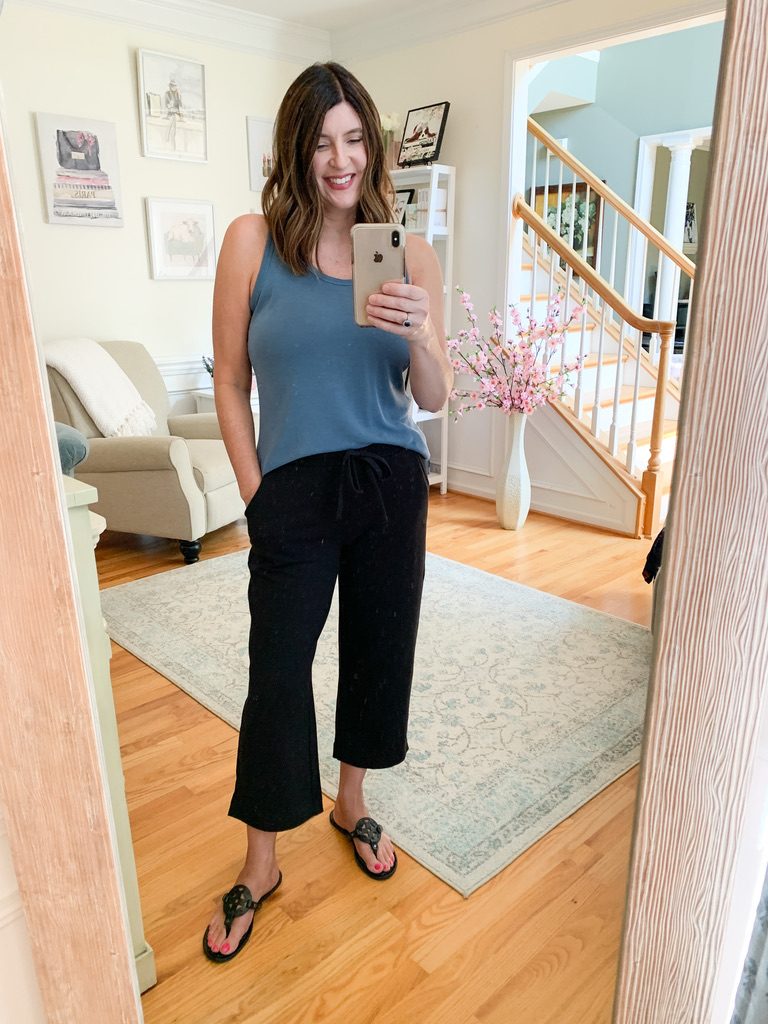 Modal Blend Cross-Back Tank Top: This tank looks good with shorts or lounge pants. It could also be used for a work out or just lounging around the house. It has an interesting criss cross detail in the back. I am wearing a size large.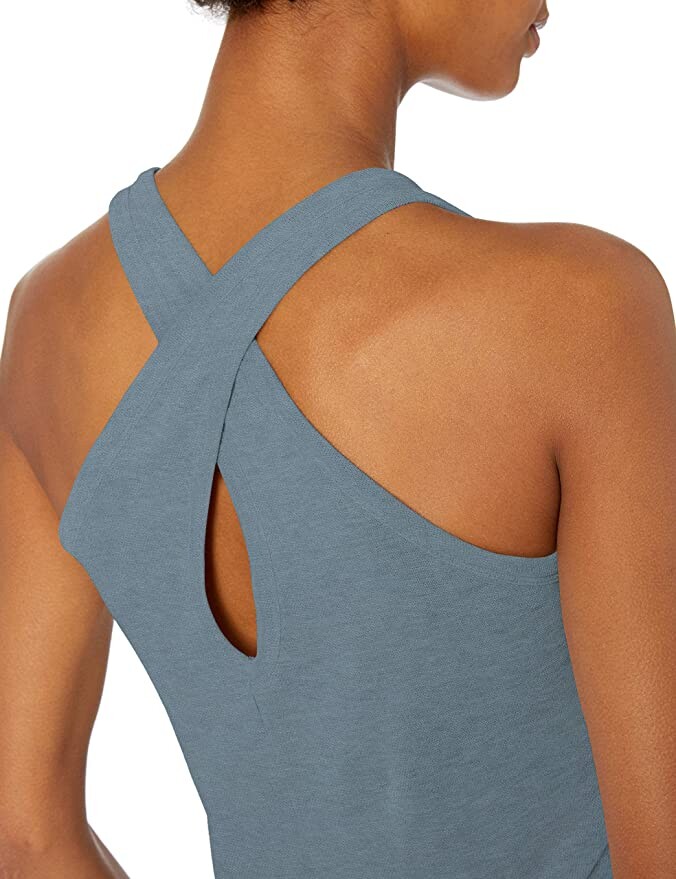 I paired the tank with these super comfortable wide leg lounge pants. The price on these is just under $30, which might seem like a lot for lounge pants, but the quality of these makes it worth paying a little extra. The fabric is nice and thick, and the fit is flattering. If you like to wear this kind of thing around the house a lot, I think you will get your money's worth.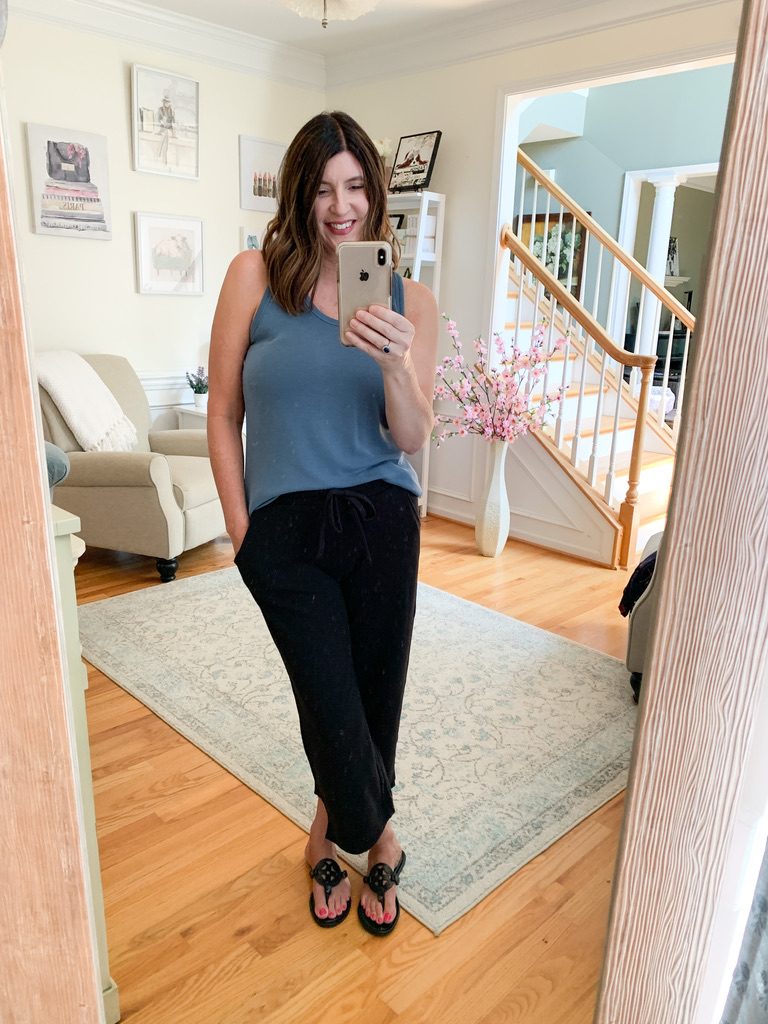 To wrap up the best summer basics, I ordered these terry shorts. Every summer I find myself wearing this type of short over and over.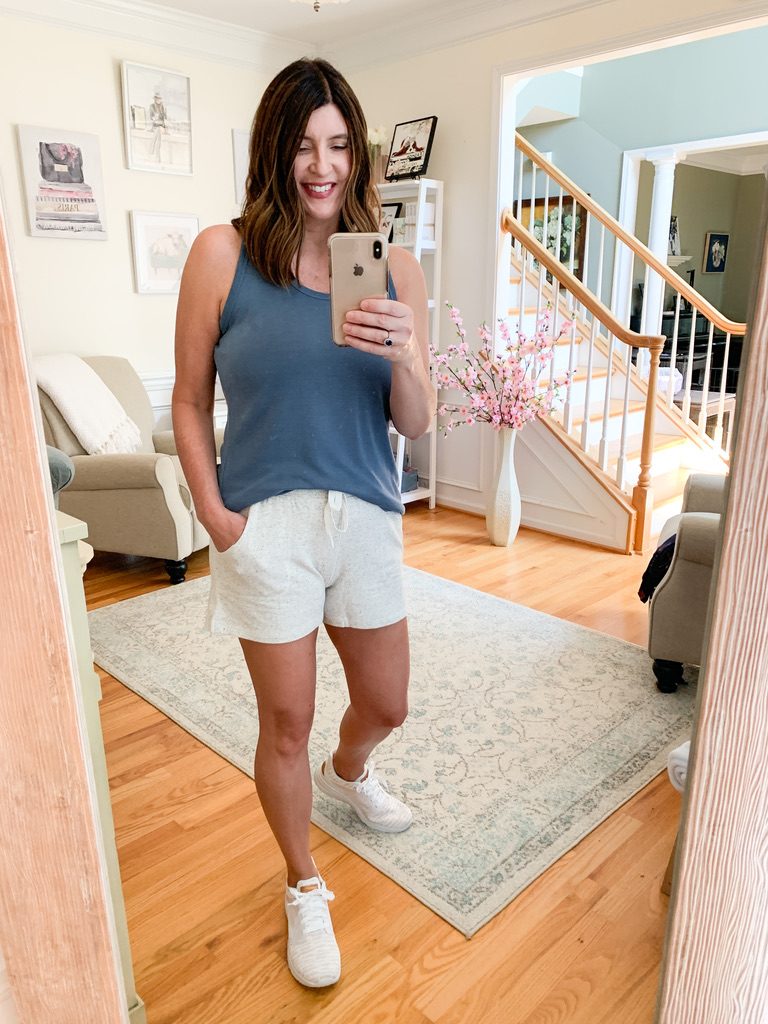 I've mentioned these sneakers on Instagram, but in case you don't follow on Instagram these Avia sneakers from Walmart have been a pleasant surprise. I wasn't expecting to like these, but I was surprised how comfortable and stylish the are and I ended up keeping them! They are only $18.98.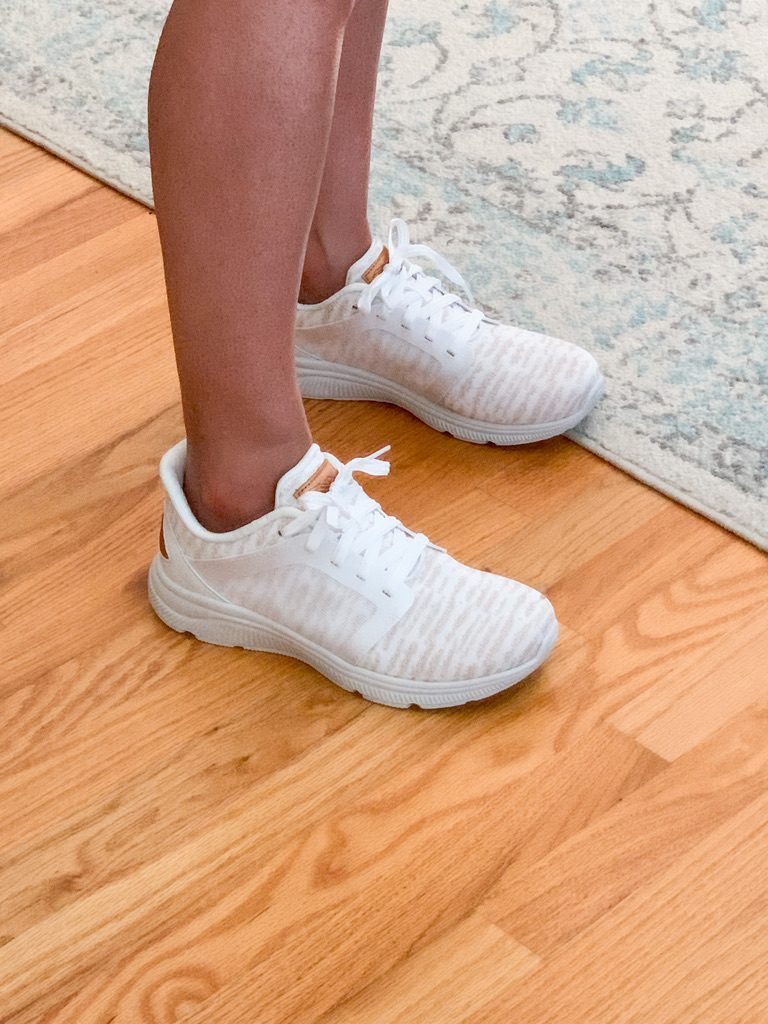 All of these summer basics are in a size medium, except for the tank which is a size large. If you enjoy comfortable, practical, and good quality casual pieces I would recommend these for sure. As with most Amazon clothing, these pieces come in multiple colors and prints, so be sure to use the links provided to see all of the options.
Don't forget to check out my round up of affordable summer shoes! You can see it here.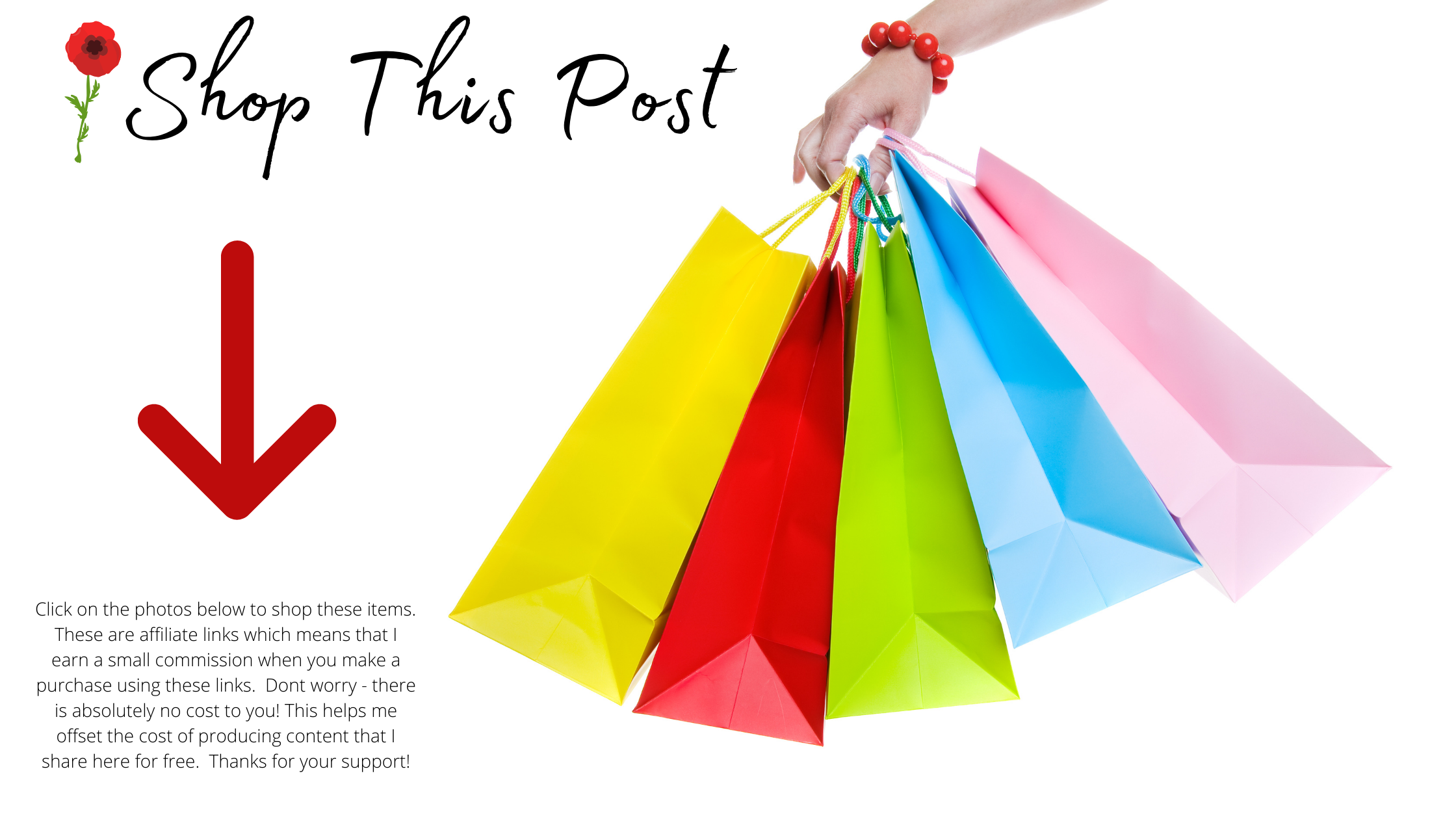 Pink Maxi Dress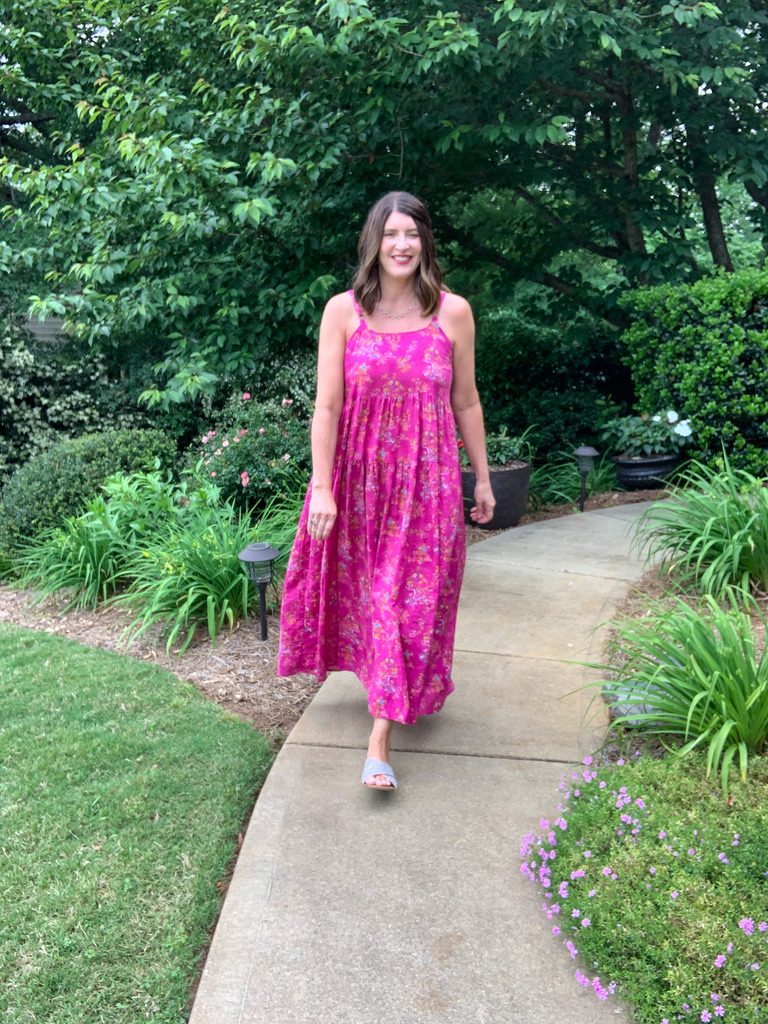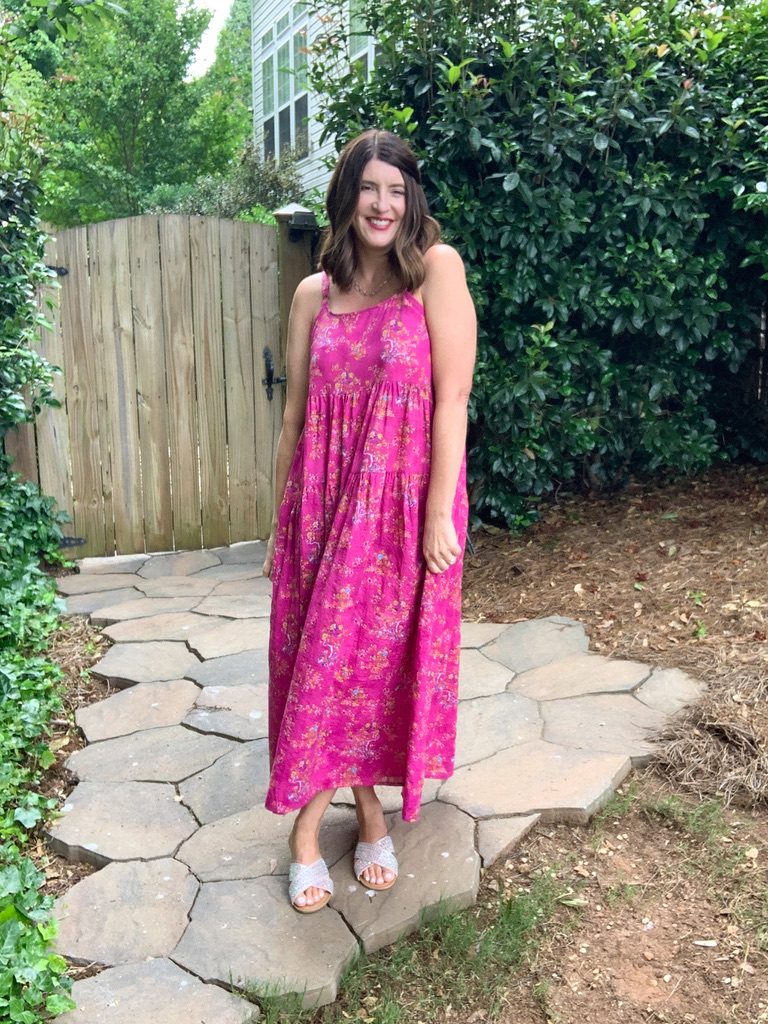 If you are wondering about the pink maxi dress on the cover photo, I'm adding it in here at the end because it was not part of my prime wardrobe box. It is, however, from Amazon and I wanted to share it since it has also become a favorite of mine.