One of the hottest trends for this year is floral everything! More specifically embroidered floral patterns are very stylish. Can you guess what another major trend is? Ruffles!! Ruffled sleeves, ruffled dresses, and ruffled skirts. Today I'm sharing the most stylish top for summer because it incorporates all three of these style elements.
The Most Stylish Top For Summer in White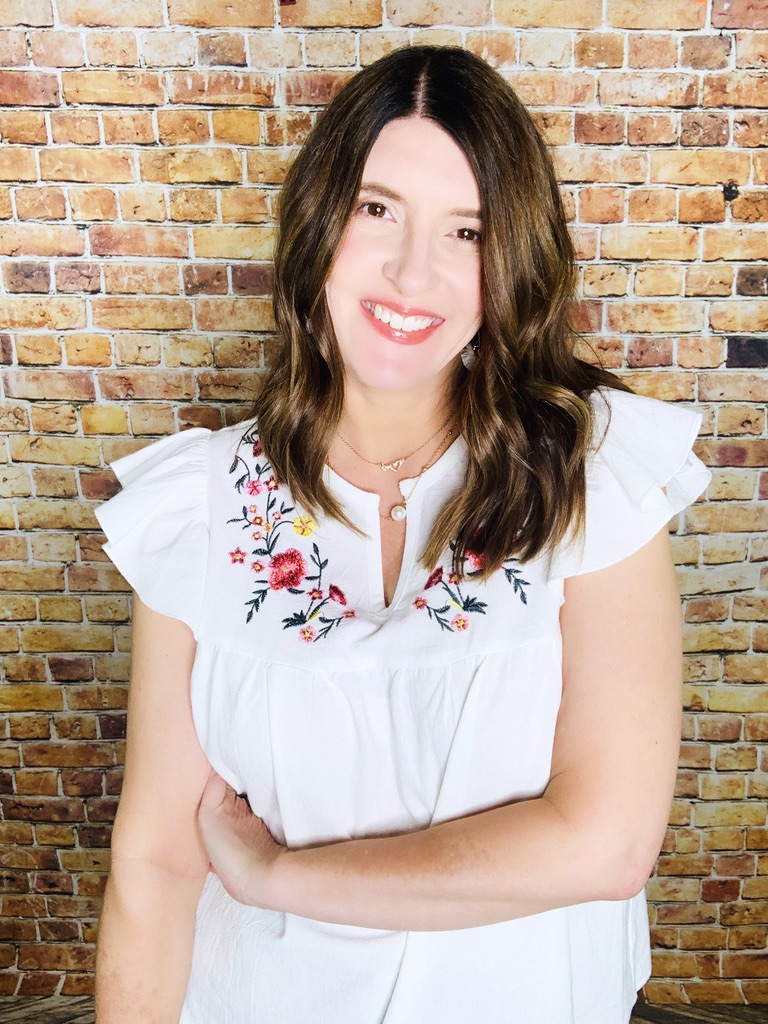 When I saw this top I had trouble deciding which color and which size, so I ordered one of each! First, I'll show you how I styled the white one.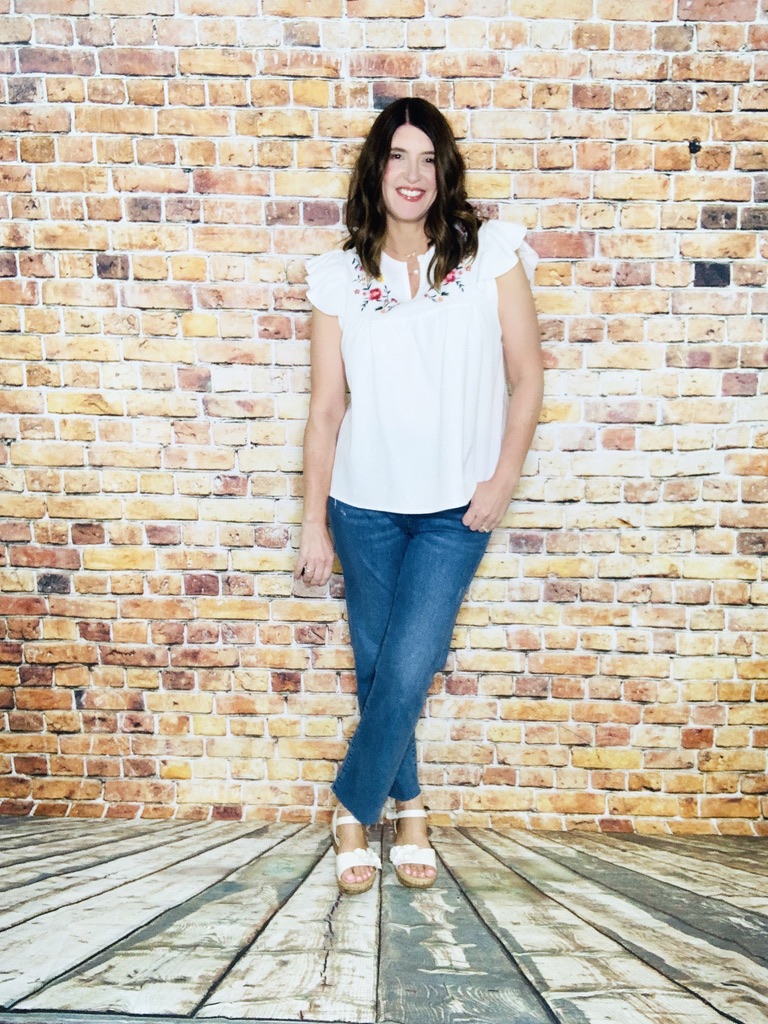 I styled it first with my raw hem straight leg jeans from Loft. I think these are sold out, but any denim that you like would be fine. The raw hem/straight leg style of denim is more on trend this year than the traditional skinny jean. Don't worry though, I think you will still see plenty of women wearing their skinny jeans.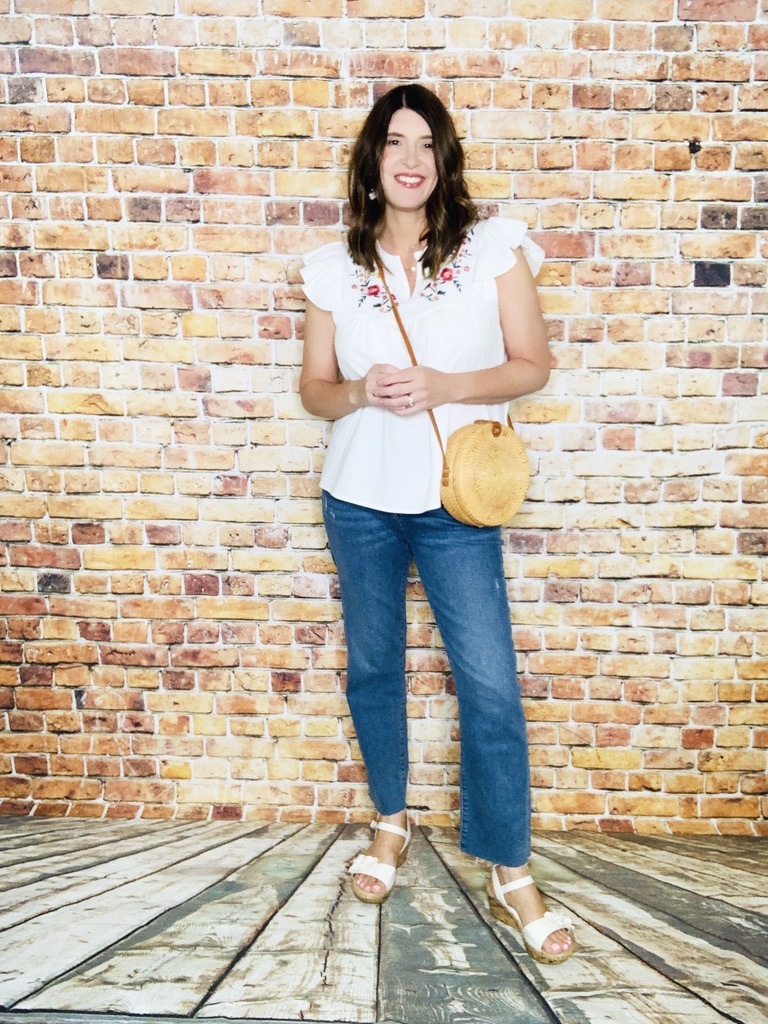 My sandals are old, but any sandal you like would work with this look. This round straw bag is another trendy piece. Mine is from Walmart, but is sold out. I found one nearly identical on Amazon that I will link in case you are interested. I was in Marshall's recently and they had tons of them.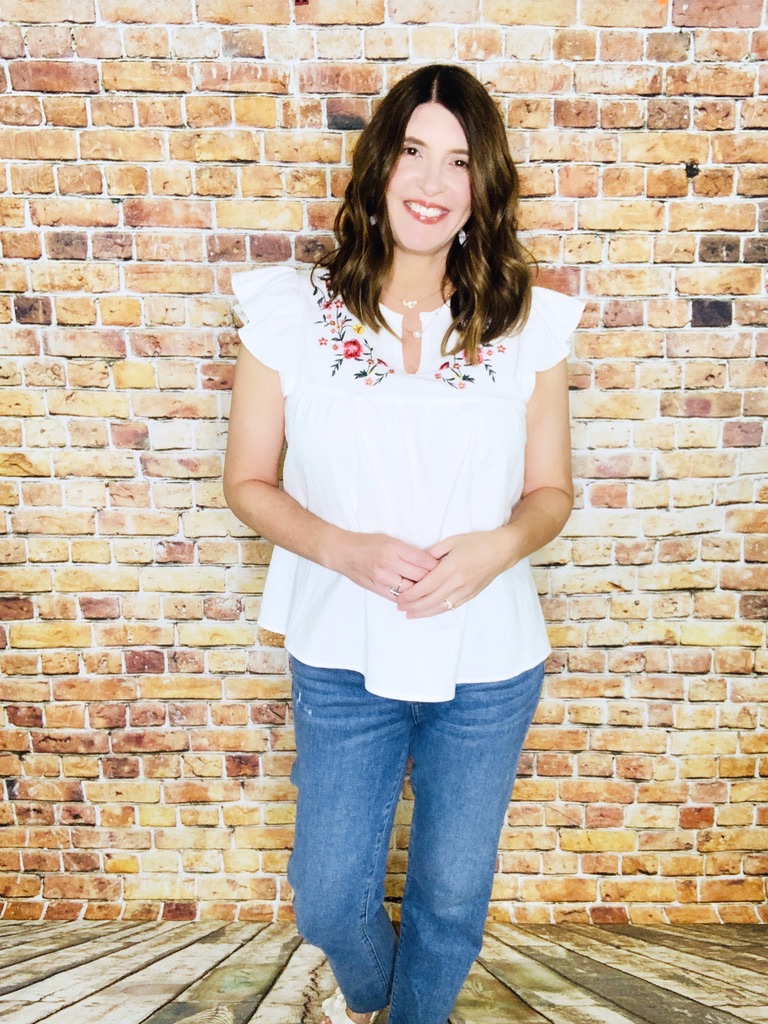 As I mentioned, I couldn't decide which size to order, so I ordered the white top in a size medium. I was happy with the fit, and it fit me across the chest which is usually my problem area. This top has an oversized, flowy fit so take that into consideration.
The Most Stylish Top For Summer In Red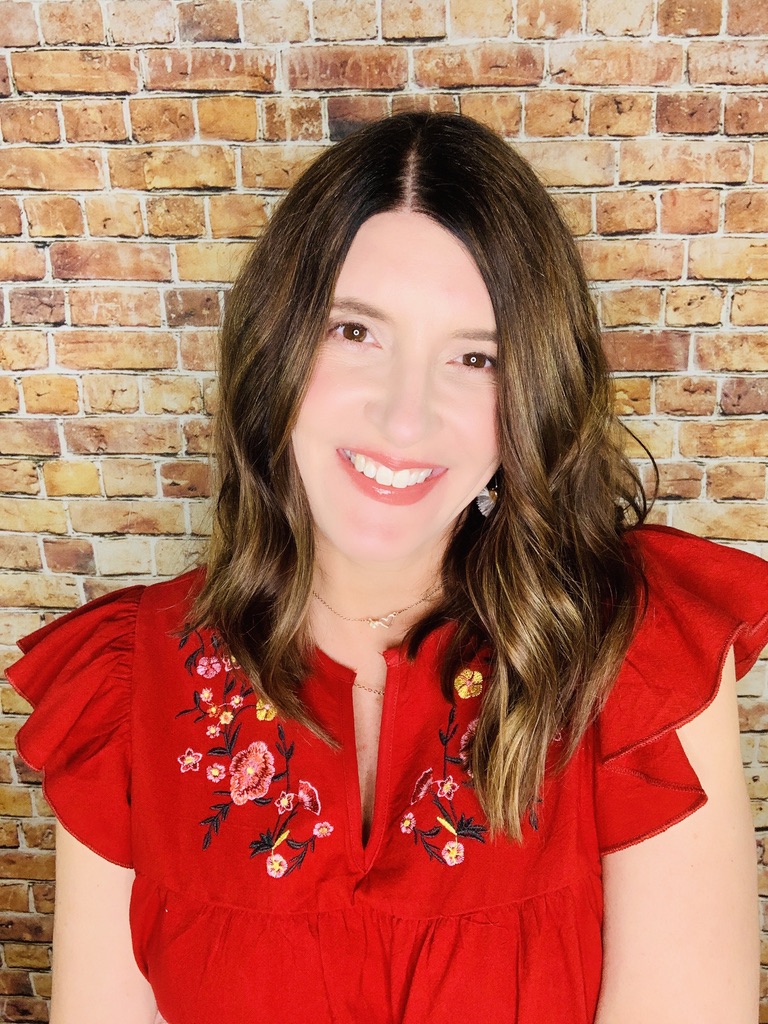 The Amazon website calls this color burgundy. My photography lights make the color appear more of a bright red than it really is. I would describe the color as a garnet red.
For this top, I styled it two ways. First, I tried my olive green utility pants from Old Navy. The floral pattern on the top actually has some green in it.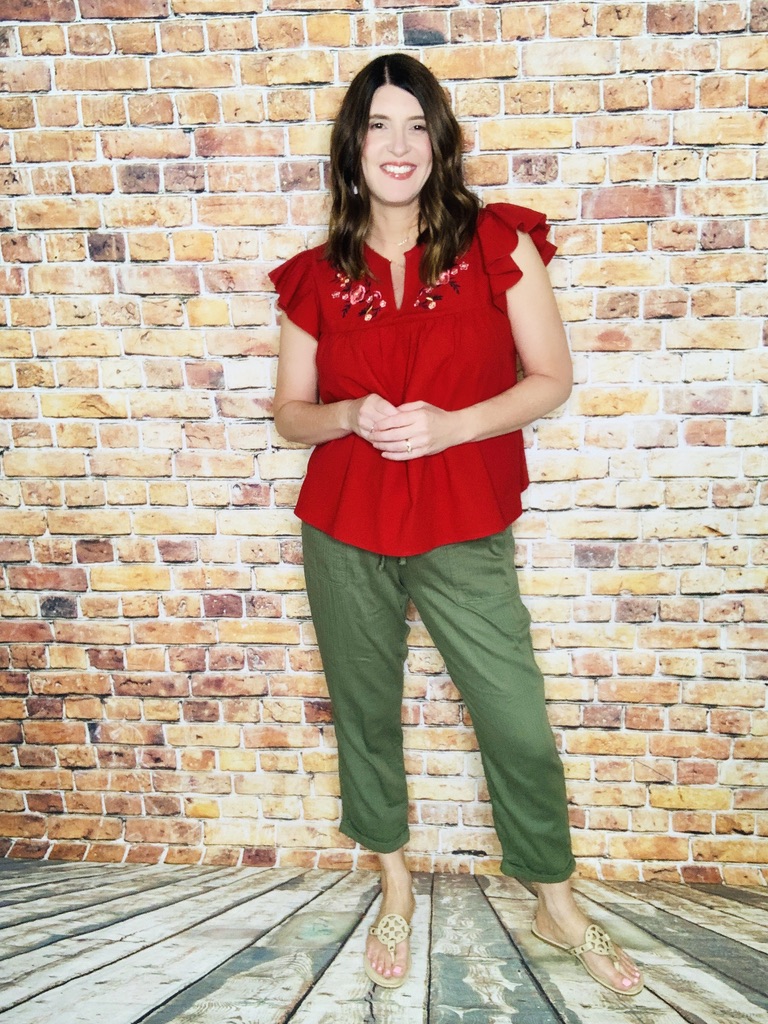 These pants are a great alternative to shorts, and I liked the way the two looked together. This top is in a size large and to be honest, I really couldn't tell much difference between the large and the medium. Sometimes Amazon clothing is prone to shrink when you wash it, so I suppose going with the bigger size might be a good idea.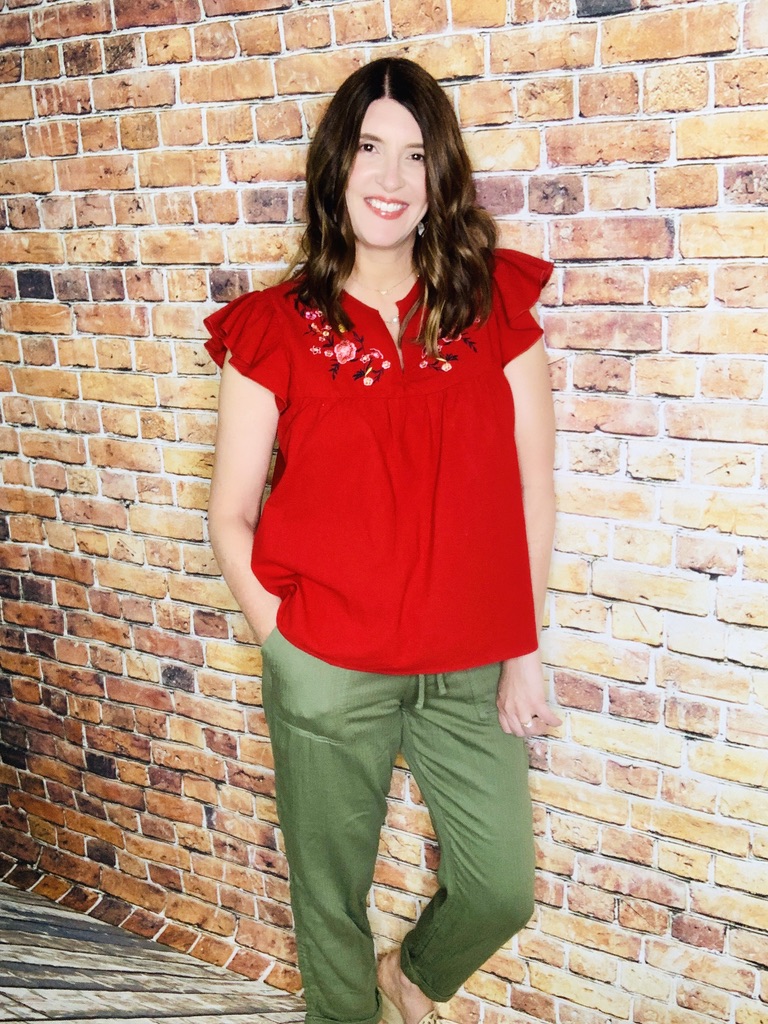 The second way I styled this top was with my favorite denim raw hem shorts from Target. I am loving Target's denim shorts this year. In fact, I have three pair by Universal Thread that I wear every week.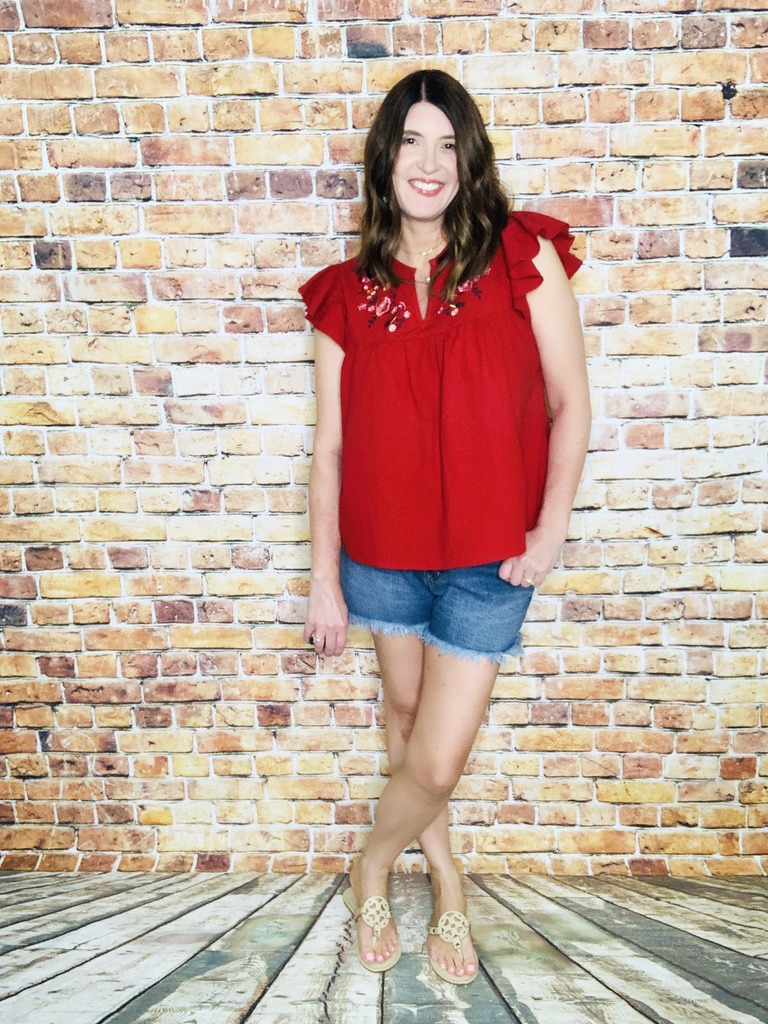 A quick little sizing tip for shorts: If you are worried about shorts being too short for us over 40 women, remember to always size up at least one size in shorts. This gives a nice loose and comfortable fit and you won't look like you are wearing Daisy Dukes!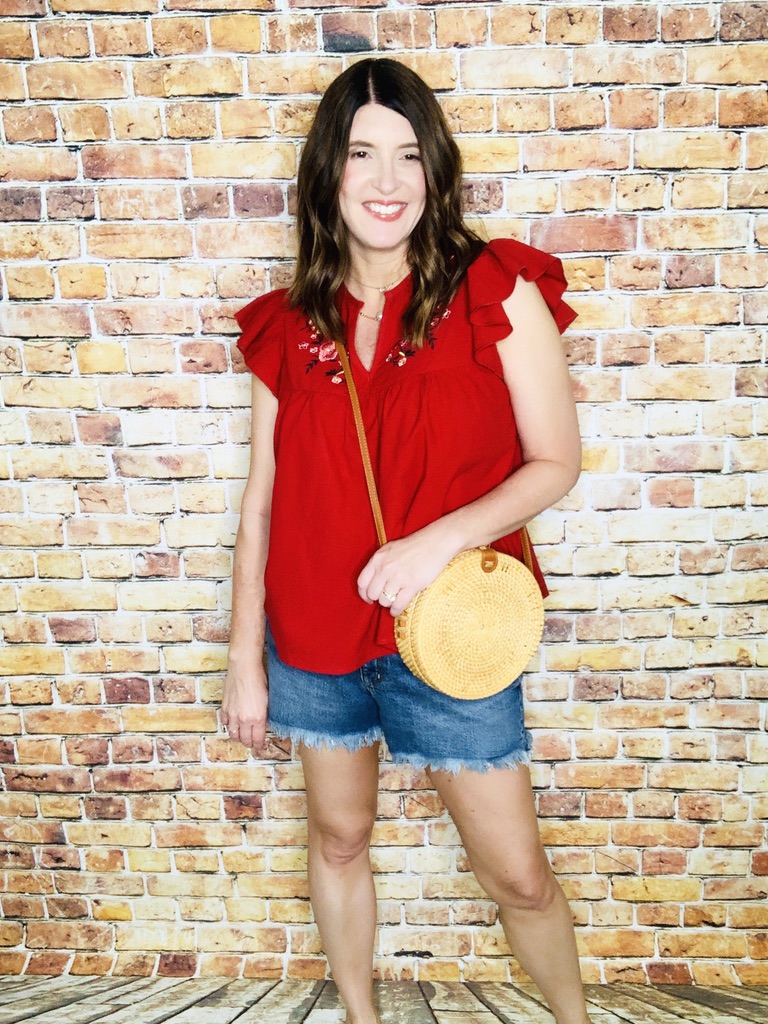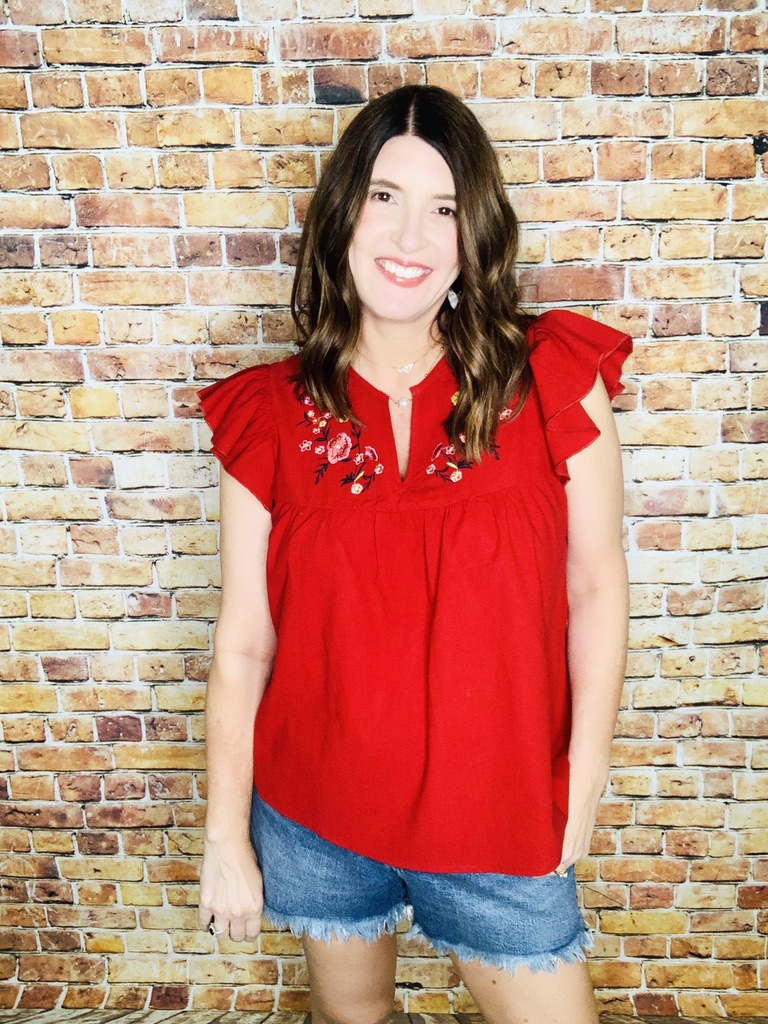 I hope you enjoyed today's style post. Midlife women can certainly wear current trends, so don't be afraid to try some. The nice thing about Amazon is that their clothing is reasonably priced and I always recommend spending less for trendy pieces.
Also be sure to check the Amazon website. This most stylish top for summer comes in several other colors!
Another Post You Might Enjoy:
Common Makeup Mistakes That Make You Look Older