Have you given any thought to what you will be wearing this holiday season? Things may look a little different this year since the pandemic has limited so many gatherings and events. Whether you will be attending parties, or just keeping it simple with close friends and family here are some classic holiday outfits that will suit most any occasion.
Most of these pieces are from Talbots, and no retailer does classic holiday outfits better than Talbots. There are also some pieces from other retailers scattered throughout.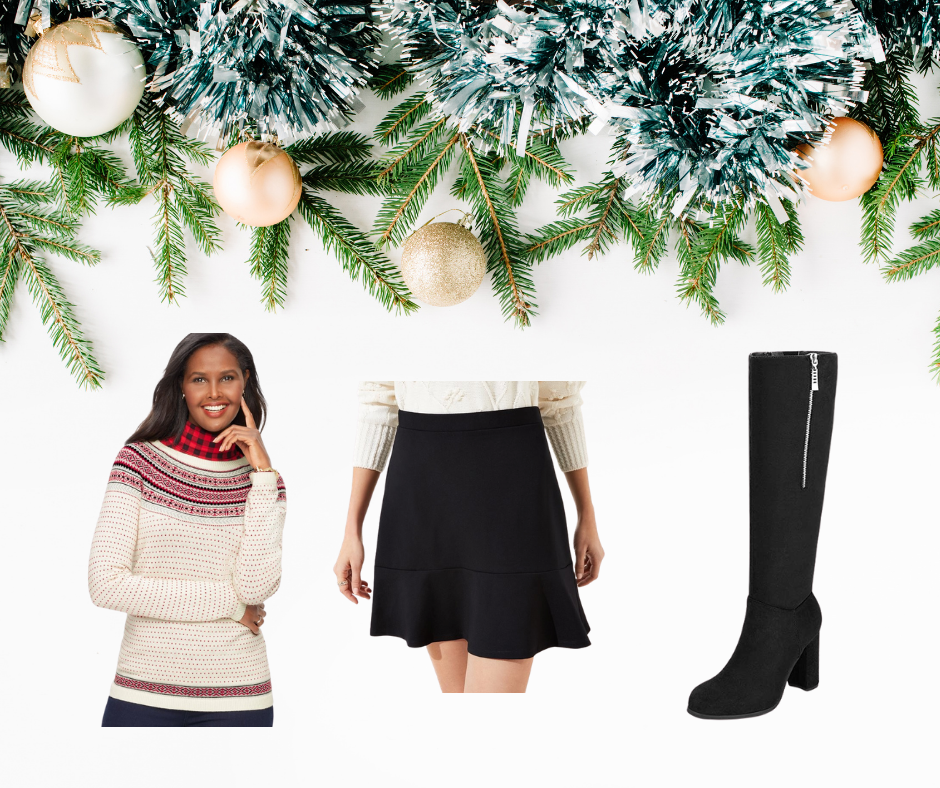 Classic holiday outfits often center around a great sweater! A fair isle sweater is a good piece that can be worn year after year. They are flattering and come in such a wide variety of colors.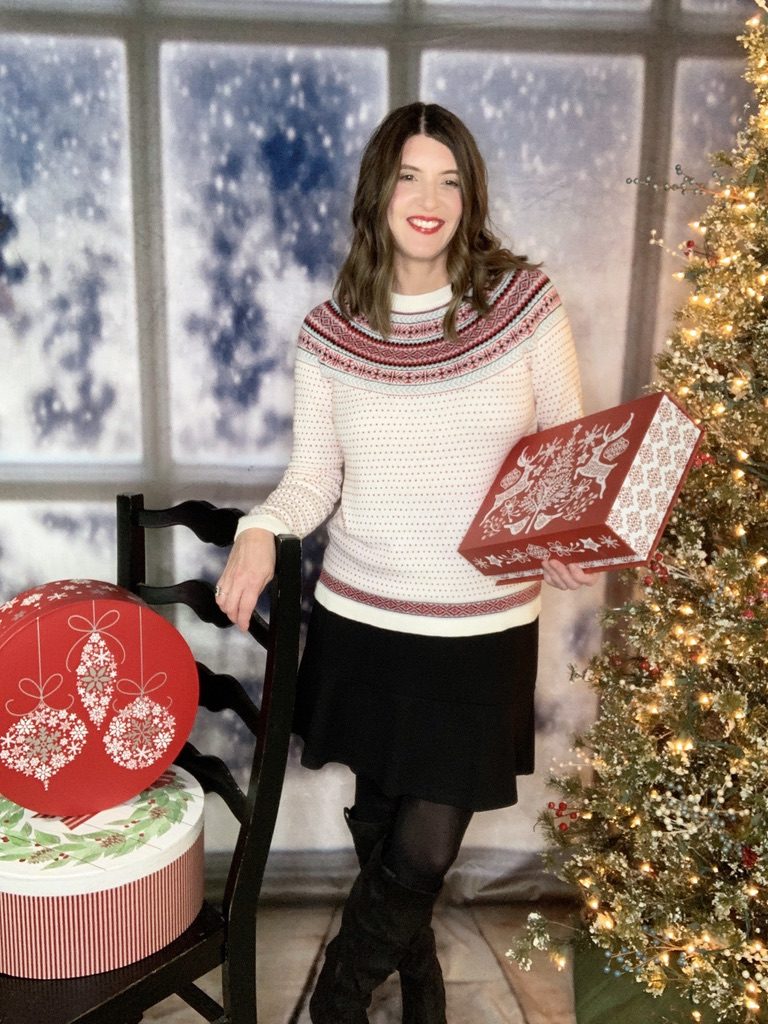 Talbots has really nailed it with their collection of fair isle sweaters, and this red, cream, and black combination caught my eye.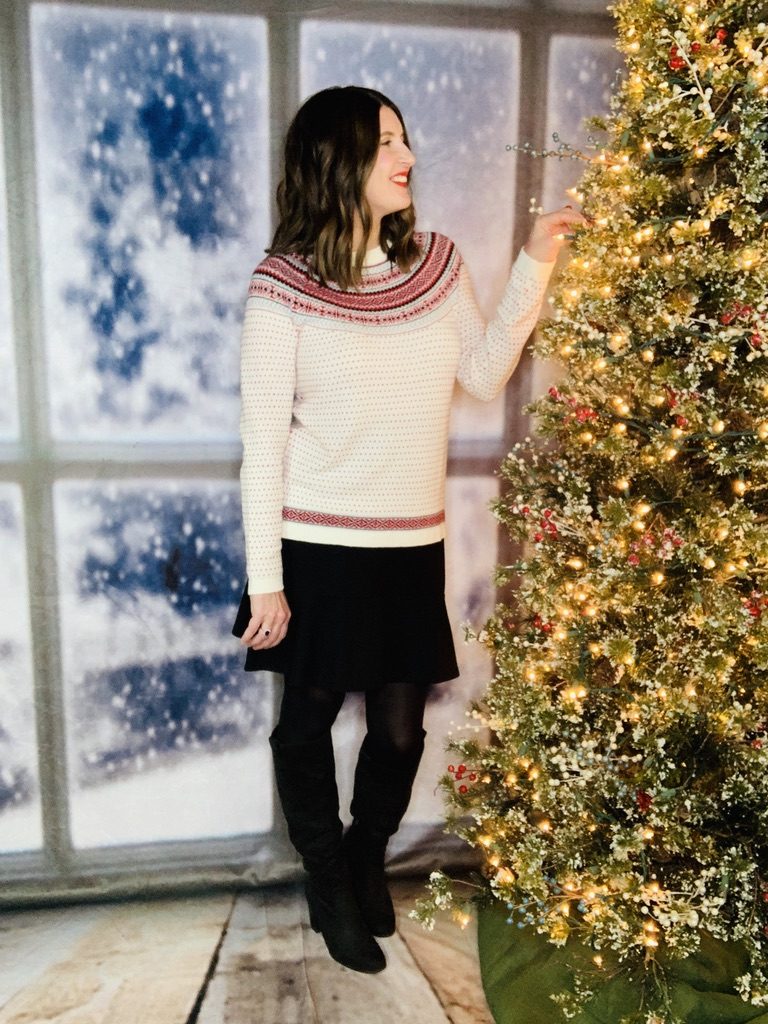 I paired it with my ponte flippy skirt from Loft. I am wearing last years version, and they brought it back again this year!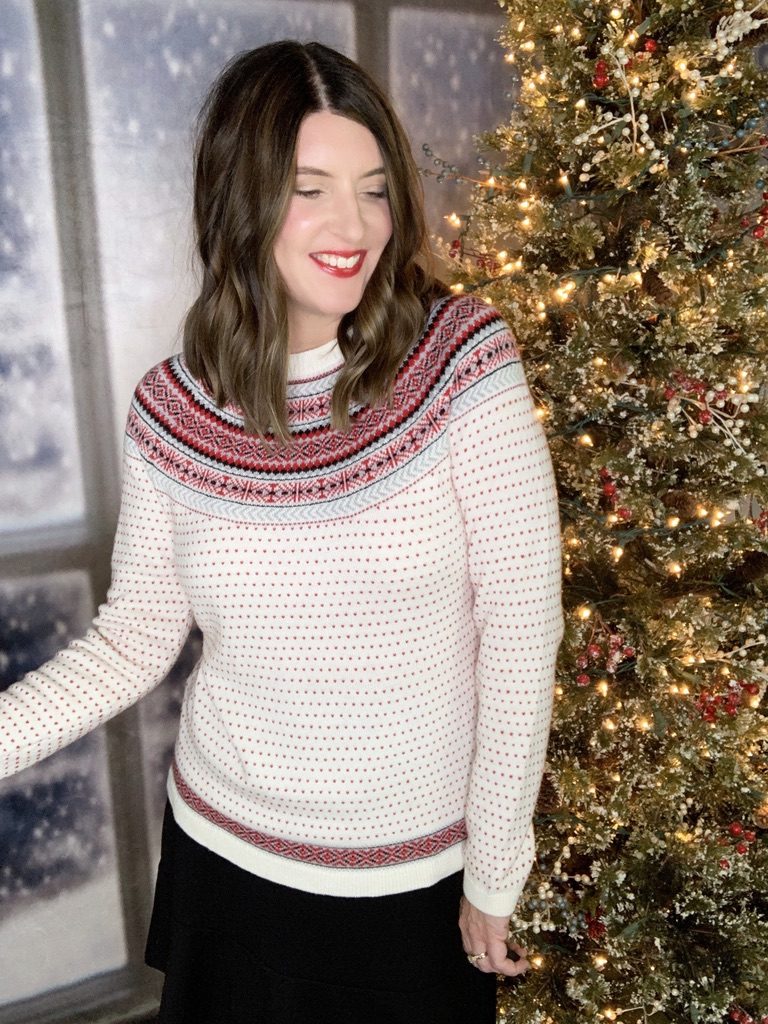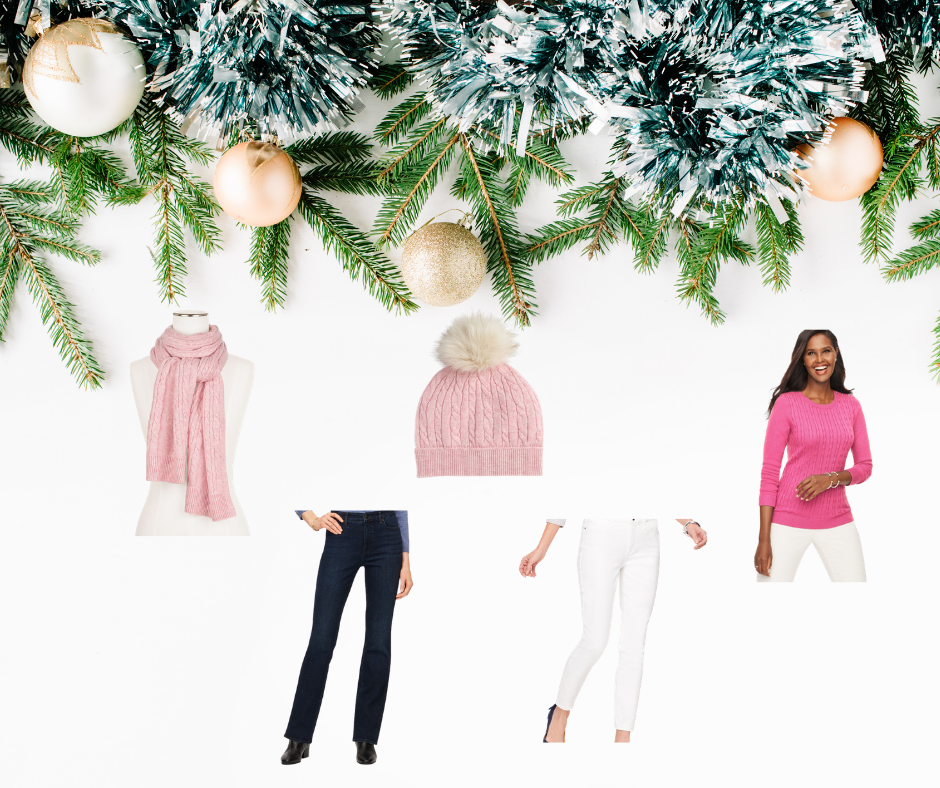 Classic holiday outfits do not have to be traditional red and green. This pink cable knit sweater is bright and can be dressed up or down. Here I have paired it with a dark wash jean.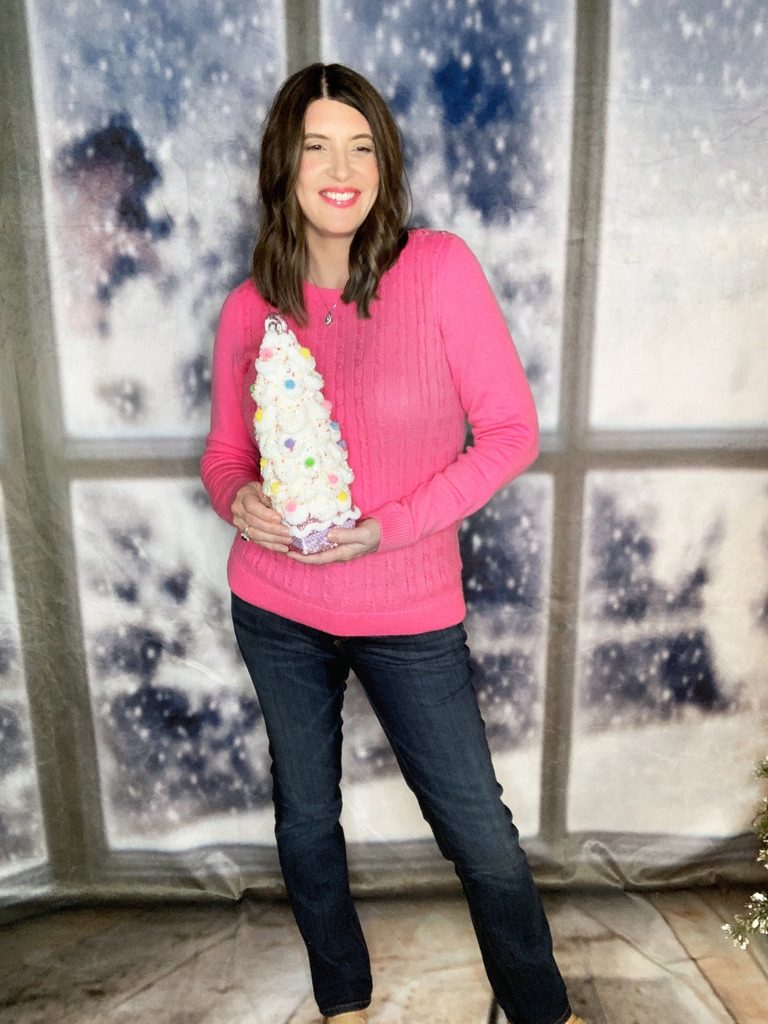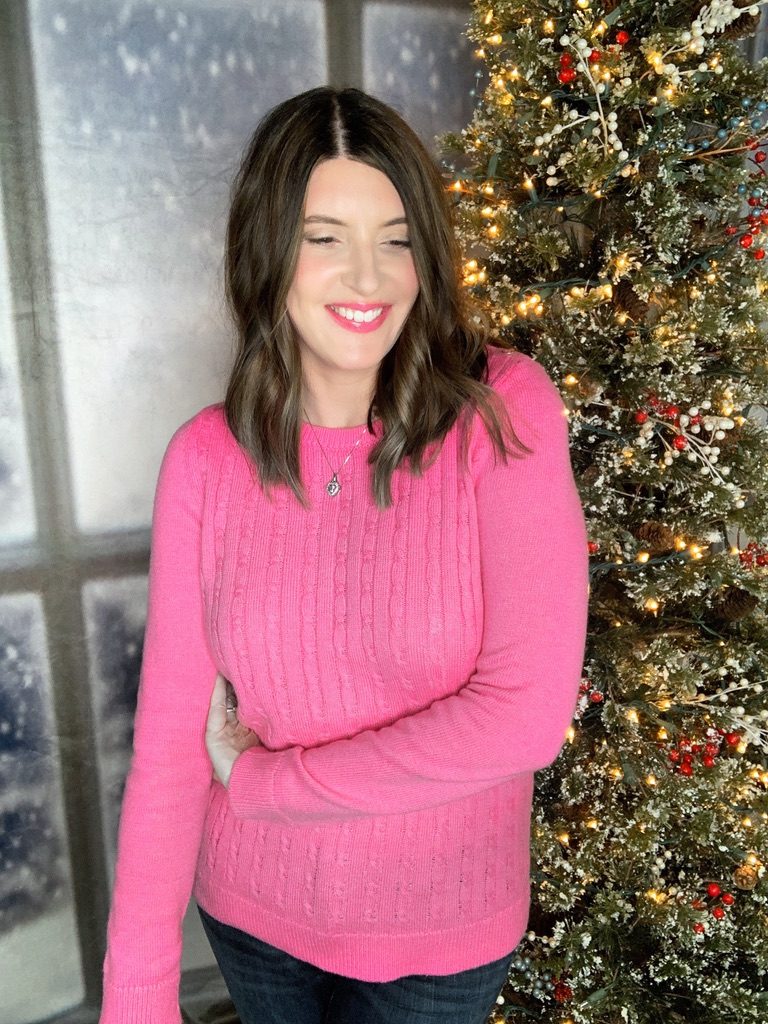 Another benefit of this color, is that you will want to keep wearing it after Christmas and through the winter months.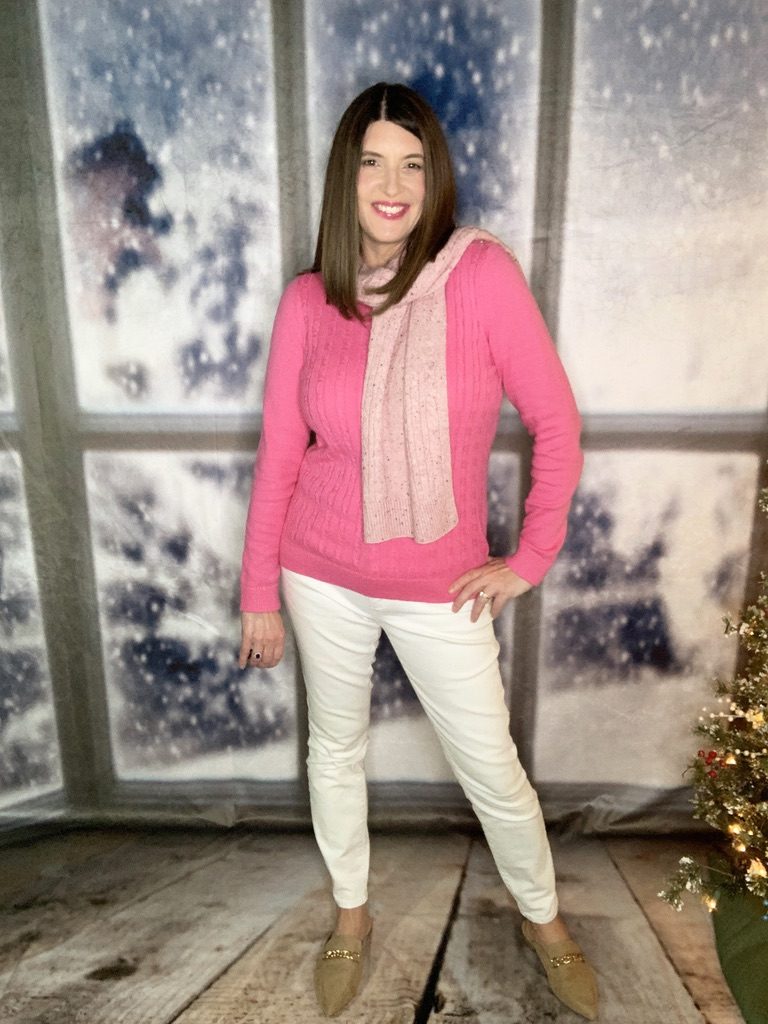 Talbots has some beautiful holiday classic accessories. Their scarves and hats are such good quality. Here I wore a contrasting light pink scarf with the brighter pink sweater paired with white skinny jeans.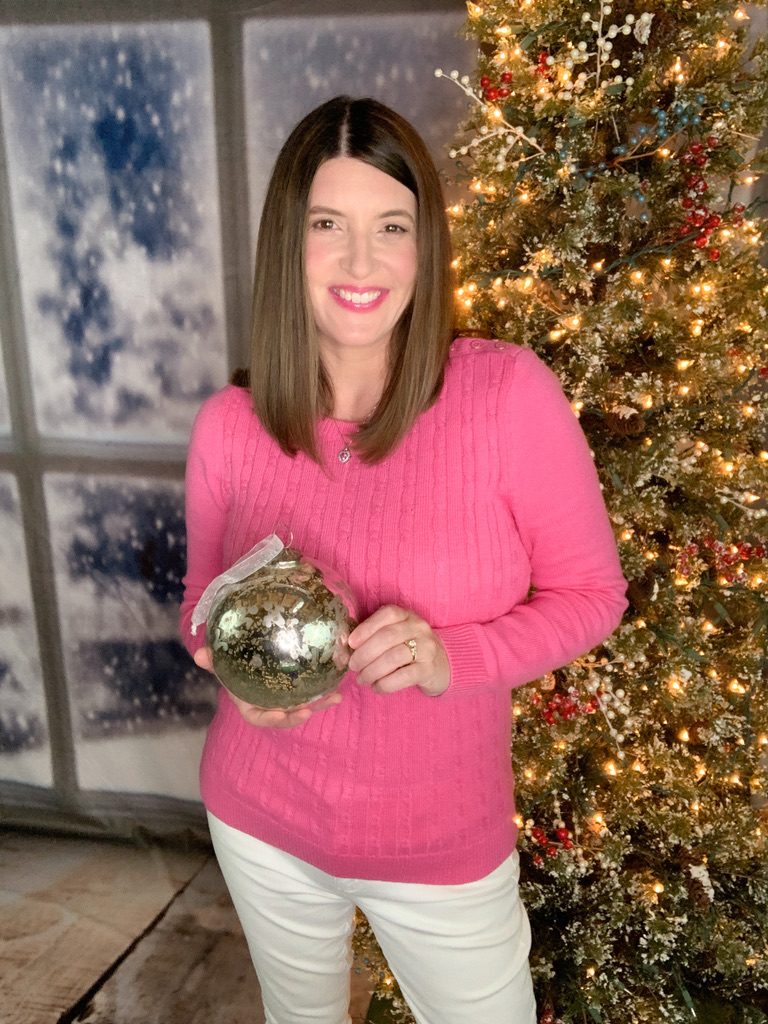 White jeans make a great addition to a winter outfit. The jeans I am wearing are from Loft, which I can link for you. Talbots also has a white jeans option that I am linking in the shopping widget.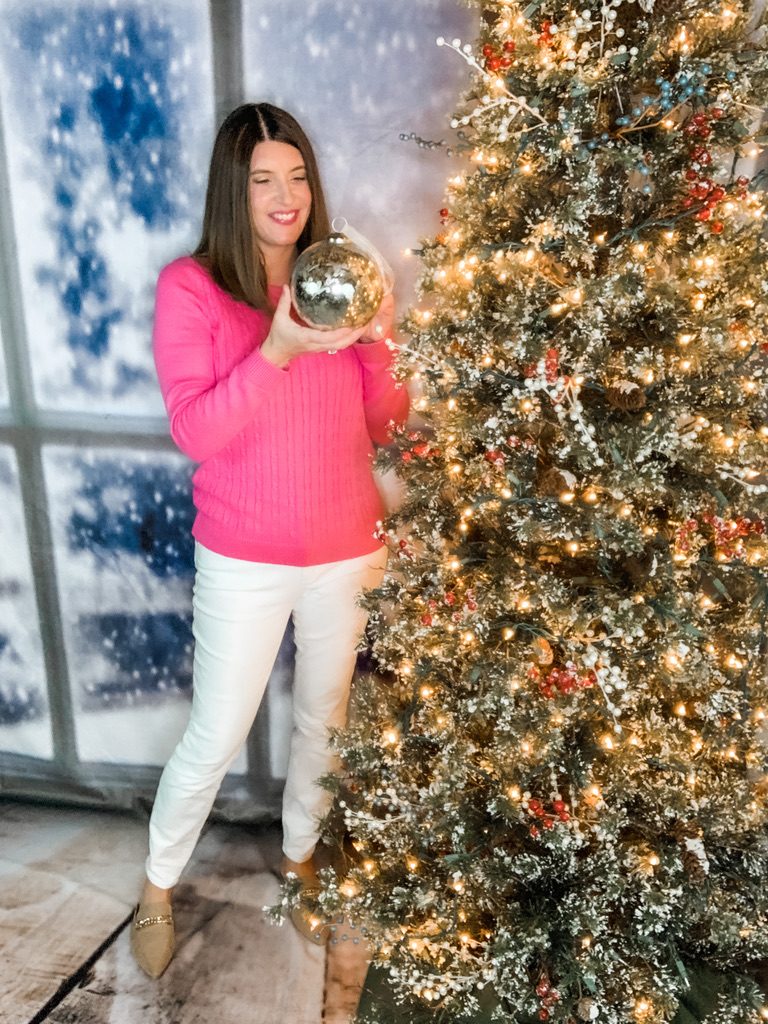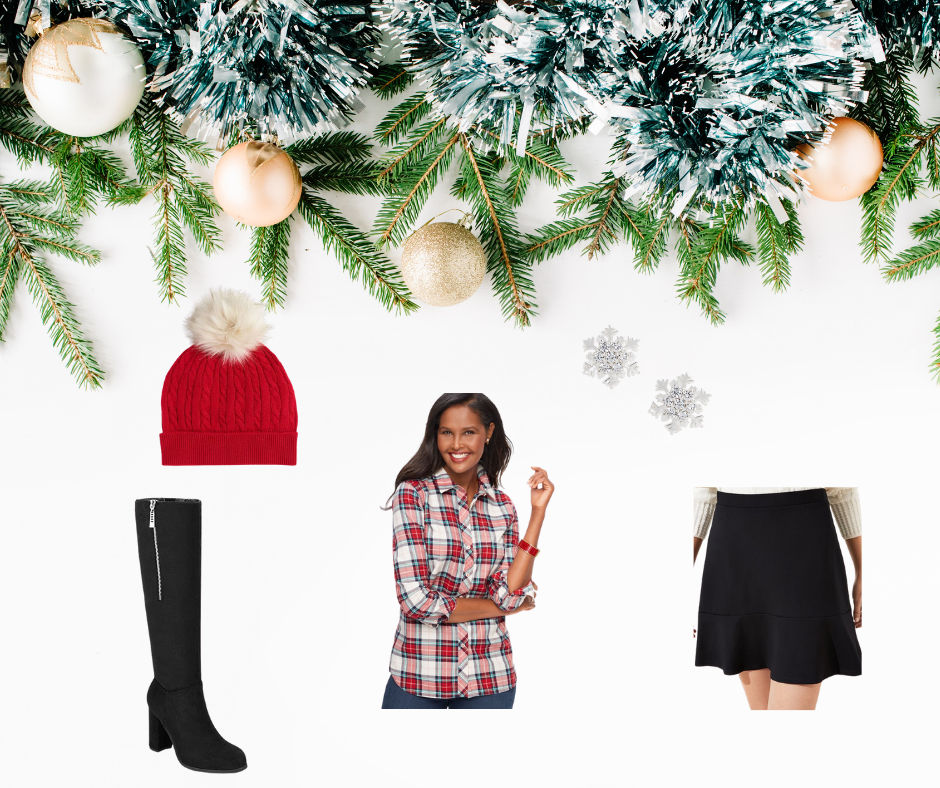 Classic holiday outfits cannot be complete without a traditional red plaid shirt. This button down style is easy to wear on it's own or layered with other pieces.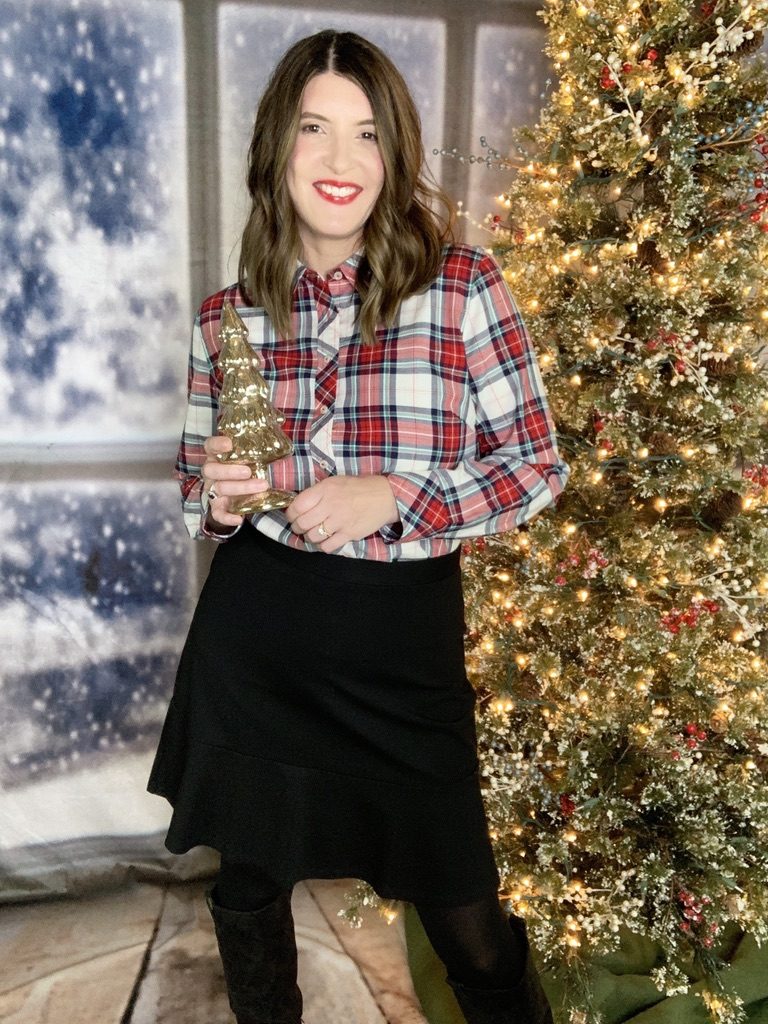 The shirt runs true to size. I am wearing a medium. The ponte knit skirt is the same skirt from the first outfit. It is from Loft and it has been a staple in my wardrobe since last year.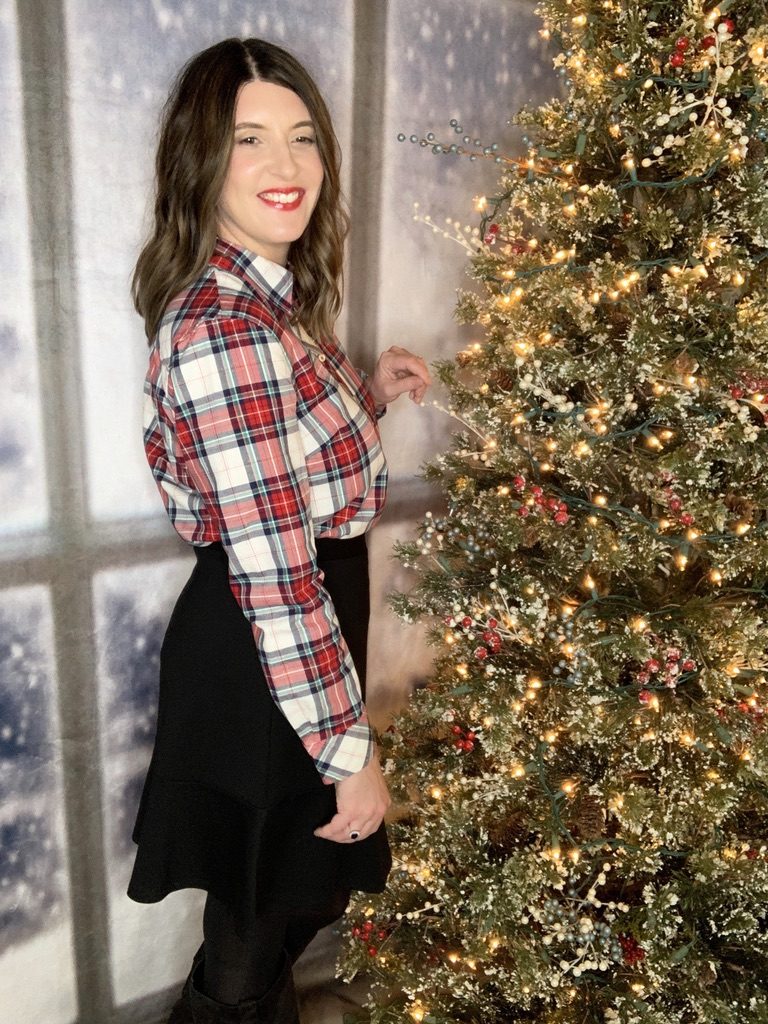 It's not too early to start planning your holiday outfits. Maybe you are having some family photos made or you have a special event to attend…whatever it is, these classic holiday outfits will serve you well year after year!
Talbots can be pricey. I always wait until they have a sale before I purchase anything. Currently they are having a 40% off sale on select fall pieces and there are some things worth checking out! Also remember that if you click on the heart where it says "get sale alert" in my shopping widget, you can get a notification sent to you when the item goes on sale.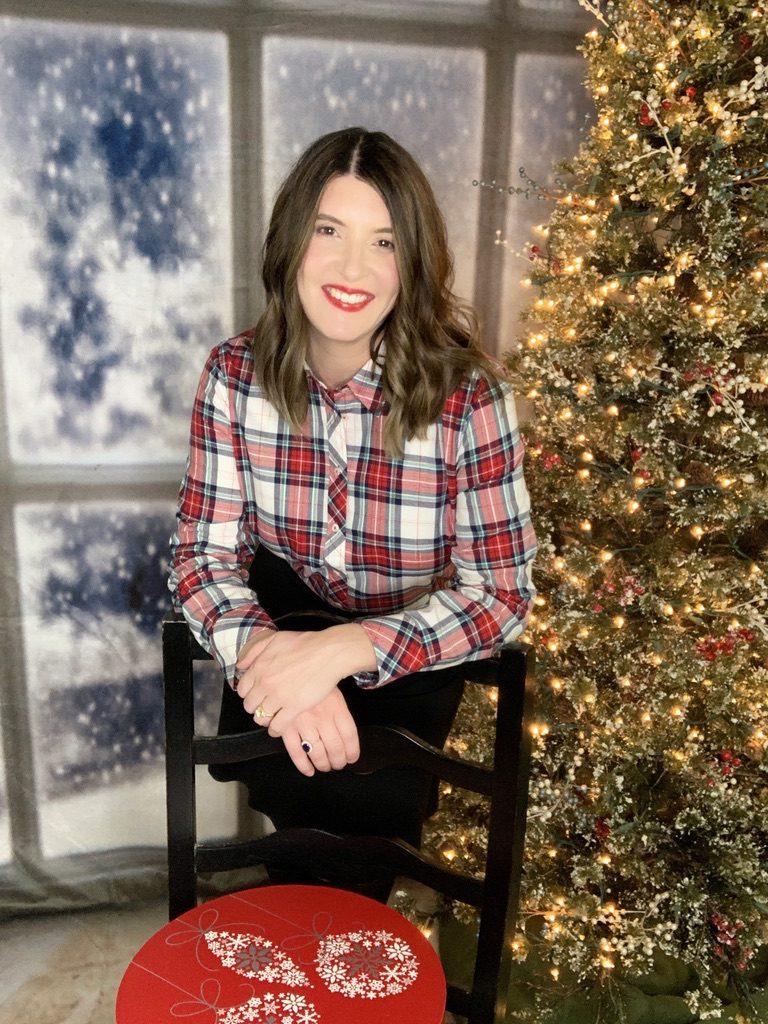 If you like Talbots, you may also enjoy my Talbots Lookbook post. You can see it here.