I get a lot of positive response when I feature pieces from Walmart. That must mean that you love Walmart as much as I do! I never thought I would say that. I still do not enjoy shopping in the actual Walmart stores, but they have some great things online. Their shipping is fast, and if you spend $35 shipping is free! Today I have some winter basics from Walmart.
Depending on the climate where you live, it may already be getting cold. Here in the south, it is just starting to get cool…like high in the 60's. I have some sweaters, and some other pieces that I think you will like for the colder weather.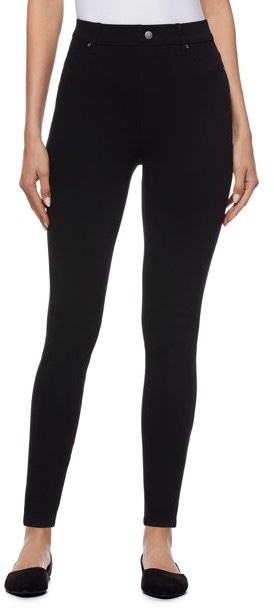 My winter basics from Walmart start with this pair of black jeggings by Time and Tru. You may remember these from my Thanksgiving Outfit Ideas Post. If you missed that one, you can see it here. I always like to show different ways to wear a piece, so I'm showing these jeggings styled a few different ways.
The fit on these is great. They have enough stretch to feel like a legging, but enough structure to look like a skinny jean. I am wearing a size medium for reference.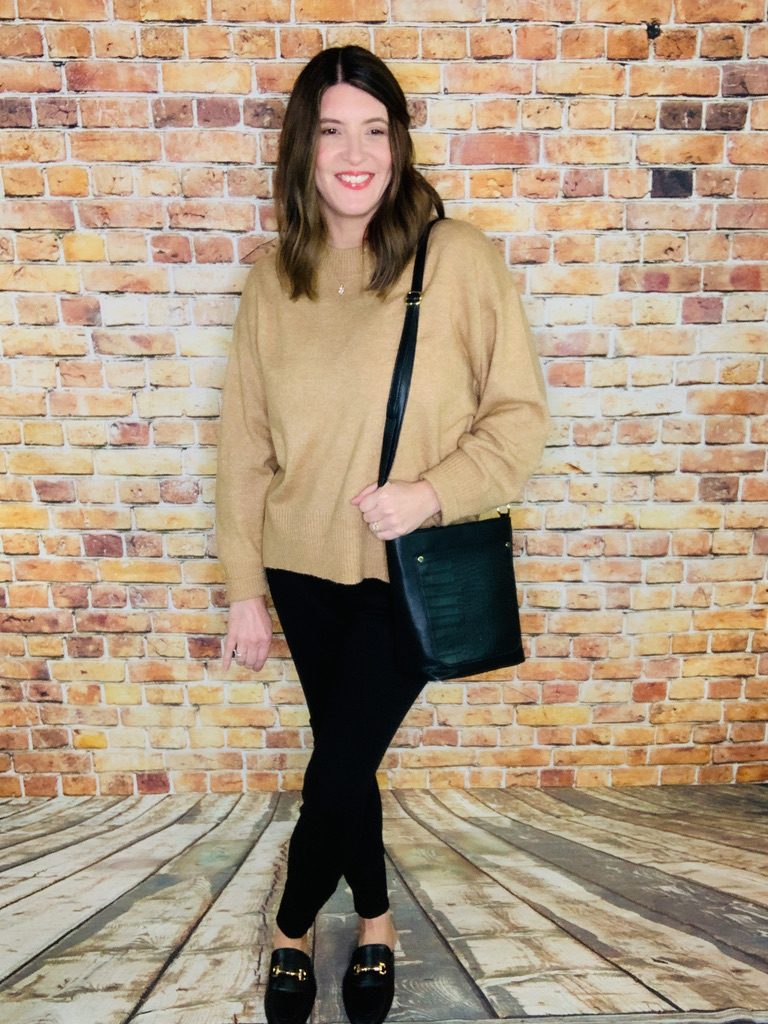 Camel and black are so classic! These jeggings are the perfect length to wear with flats or boots. My sweater is from Target (last year). They have the same style again this year! I also enjoy wearing my black mules with the gold metal detail. This is a good shoe option for the milder days.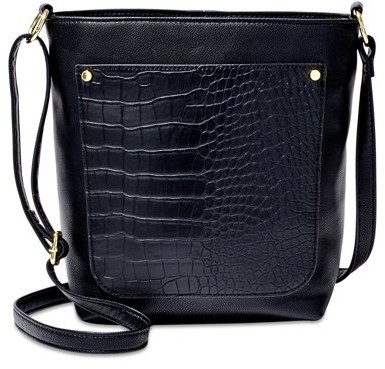 My black crossbody bag is also from Walmart. It is a nice medium size bag that will go with lots of outfits. It also comes in a few other colors and is less than $20!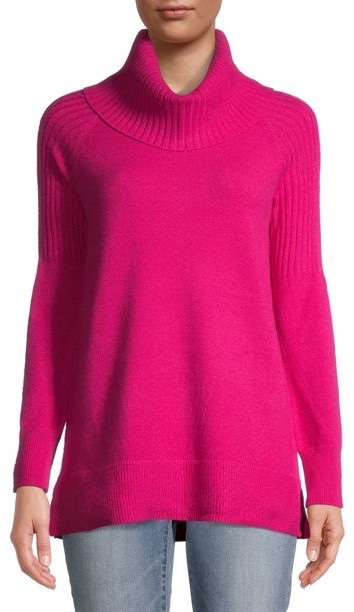 Next is this cozy cowl neck tunic sweater, also by Time and Tru. Cowl neck styles can sometimes bother me, but this one lays down nicely and I didn't need to fuss with it a lot.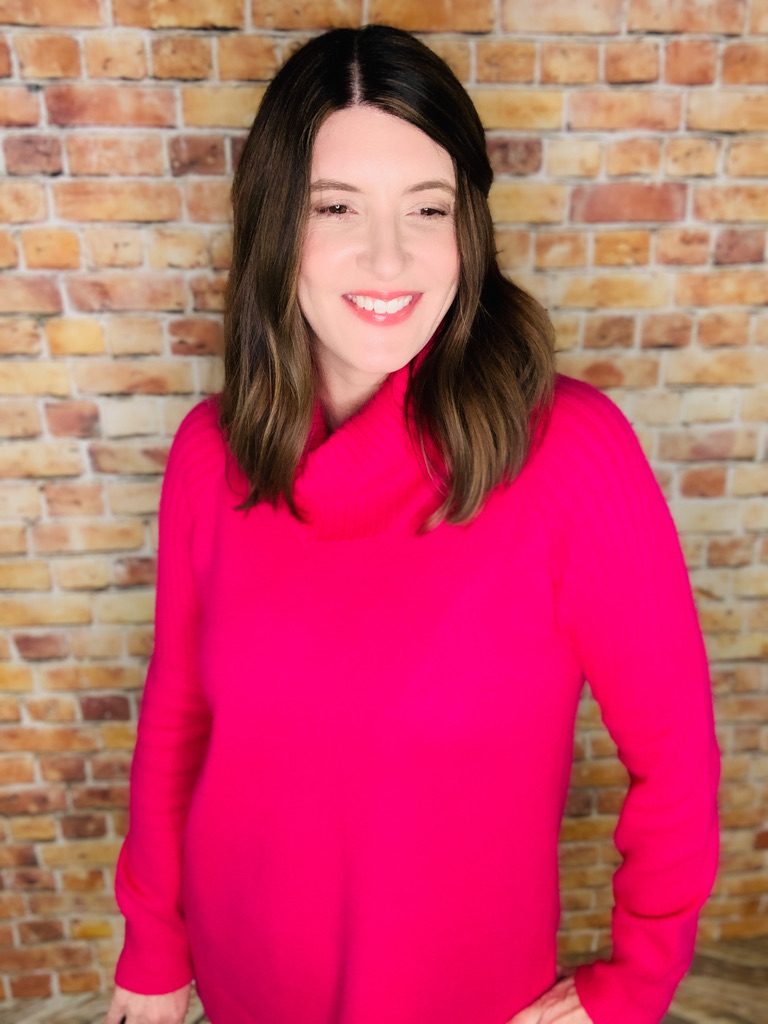 The lighting makes the color seem like neon pink, so I apologize for that. The first photo is much more accurate. It is really like a magenta pink. There are also several other colors to choose from.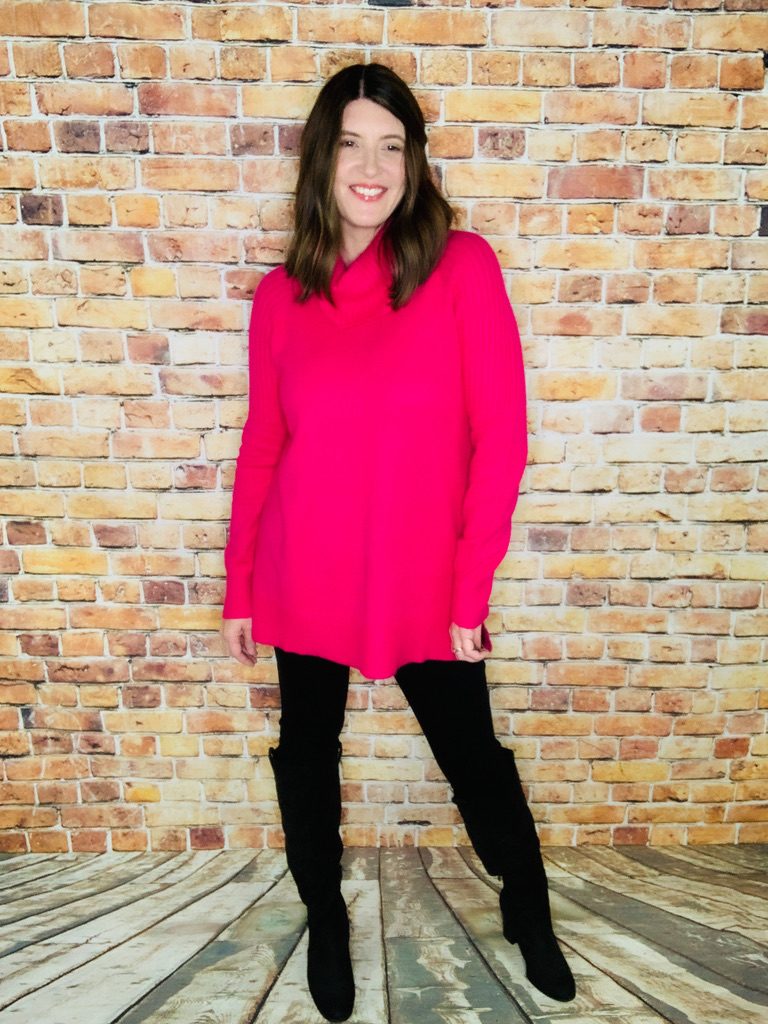 For this look, I chose tall black boots, and as you can see the jeggings tuck nicely into the boots.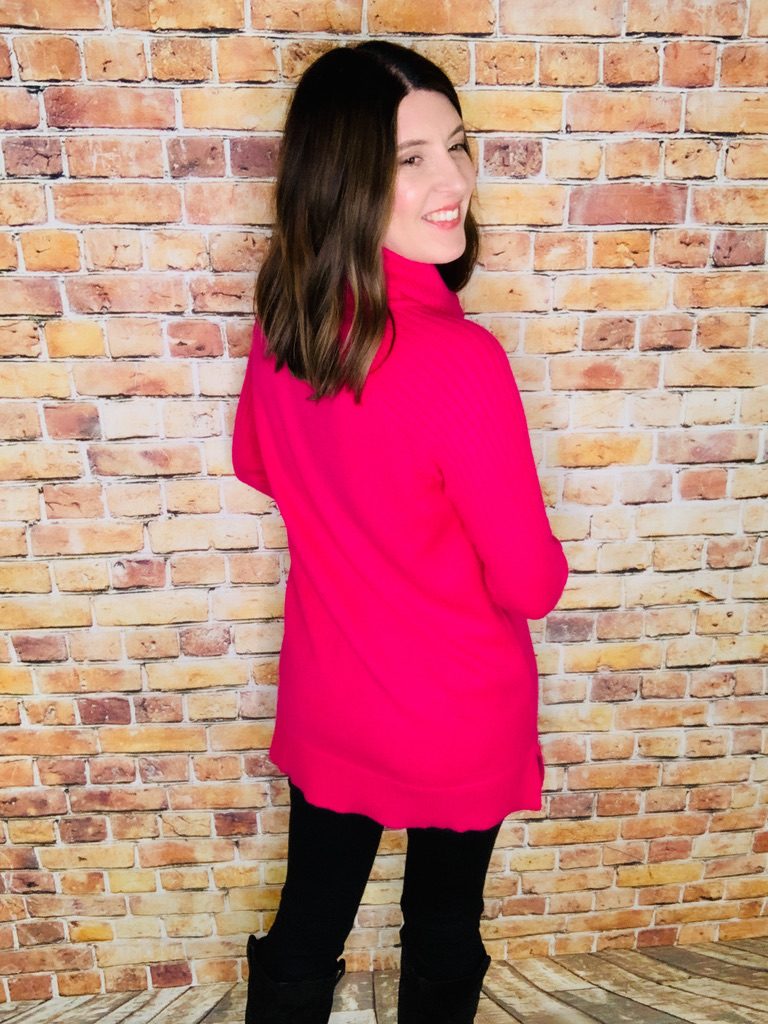 The length in the back is also long enough to cover your backside, so you could wear regular leggings if you wanted to.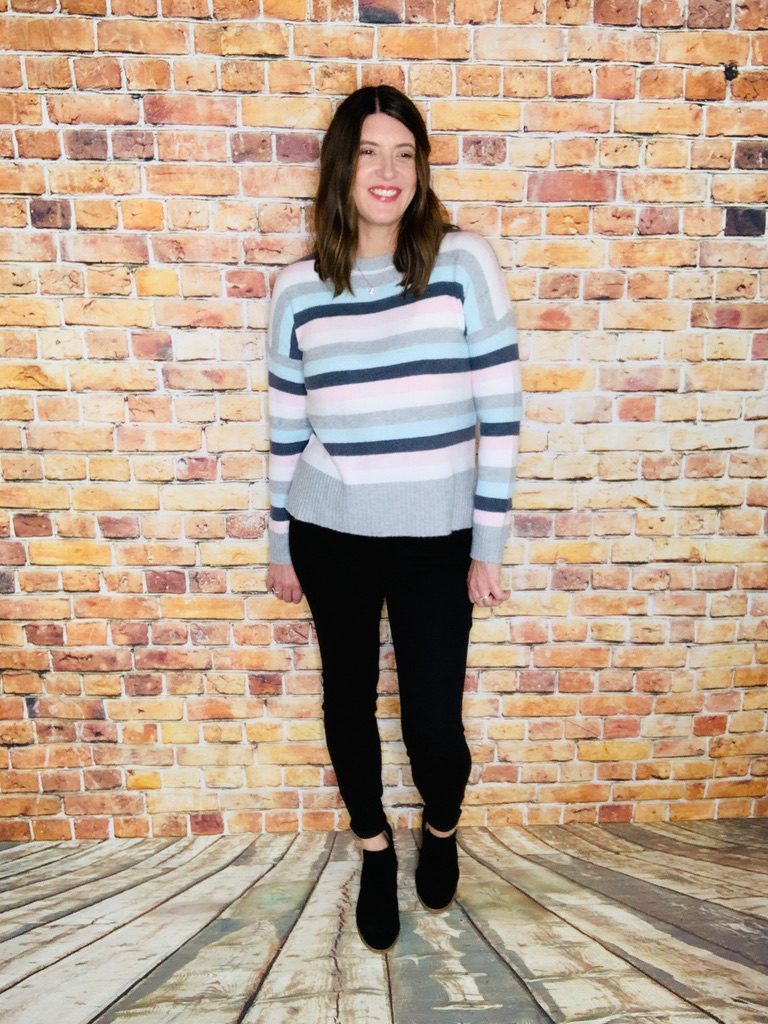 Remember this sweater? Back in mid October, I featured this striped crew neck sweater in two colors. If you would like to see that post, click here. This has been a top seller and I'm a little surprised that it is not sold out yet!
It has all the qualities like softness and good fit, plus the price is incredible!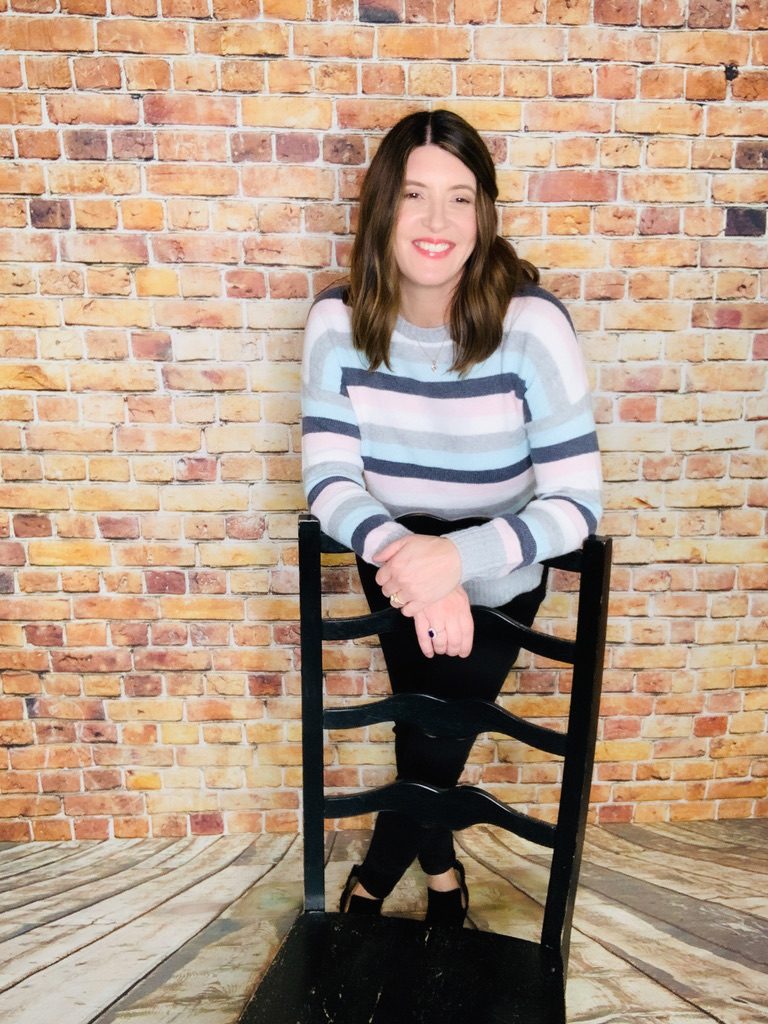 For this look, I chose ankle boots and cuffed the bottom of the jeggings enough to create a little bit of space between the boots and the pants.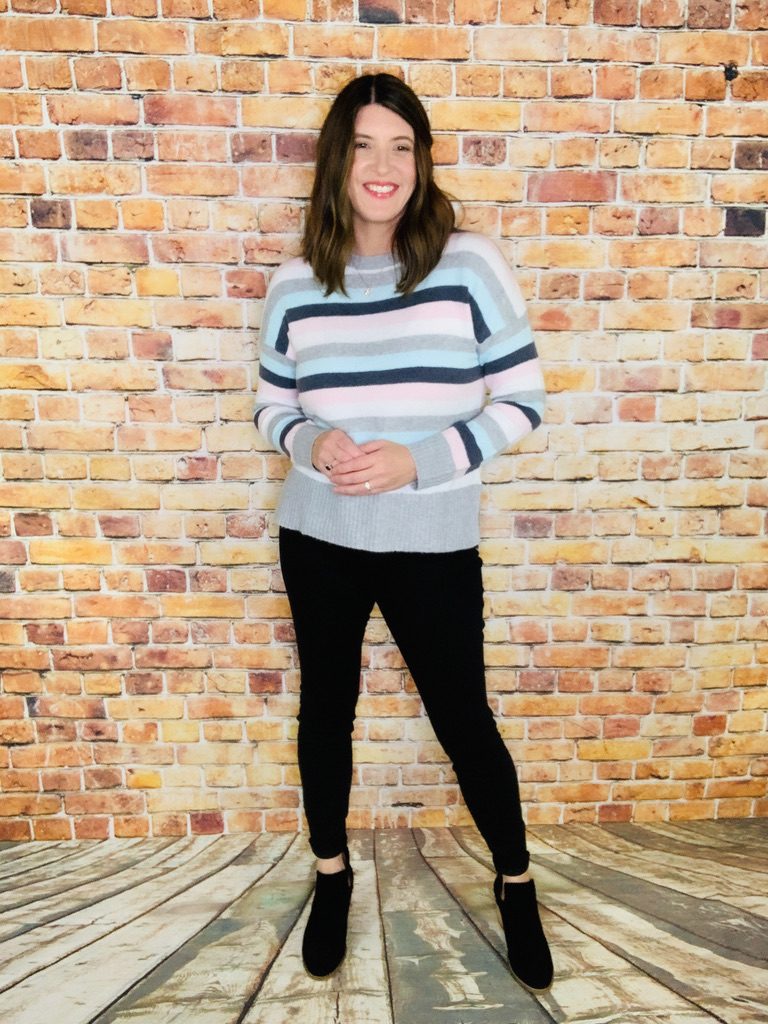 Style Tip: The length of your jeans or pants really does matter when you wear ankle boots. You never want your pants down inside your ankle boots…instead cuff your jeans or pants just enough to show a little skin.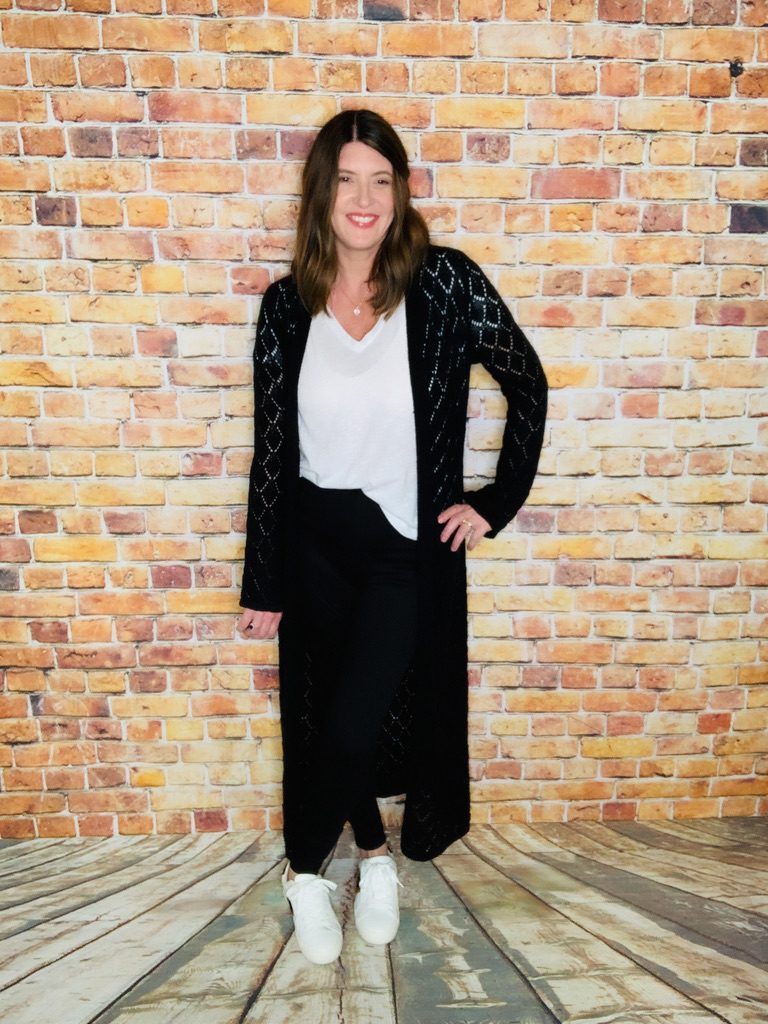 For a more casual look, these jeggings can be paired with a simple white t-shirt and a cardigan. This is the same cardigan that I wore in this post last week. It has become a favorite of mine!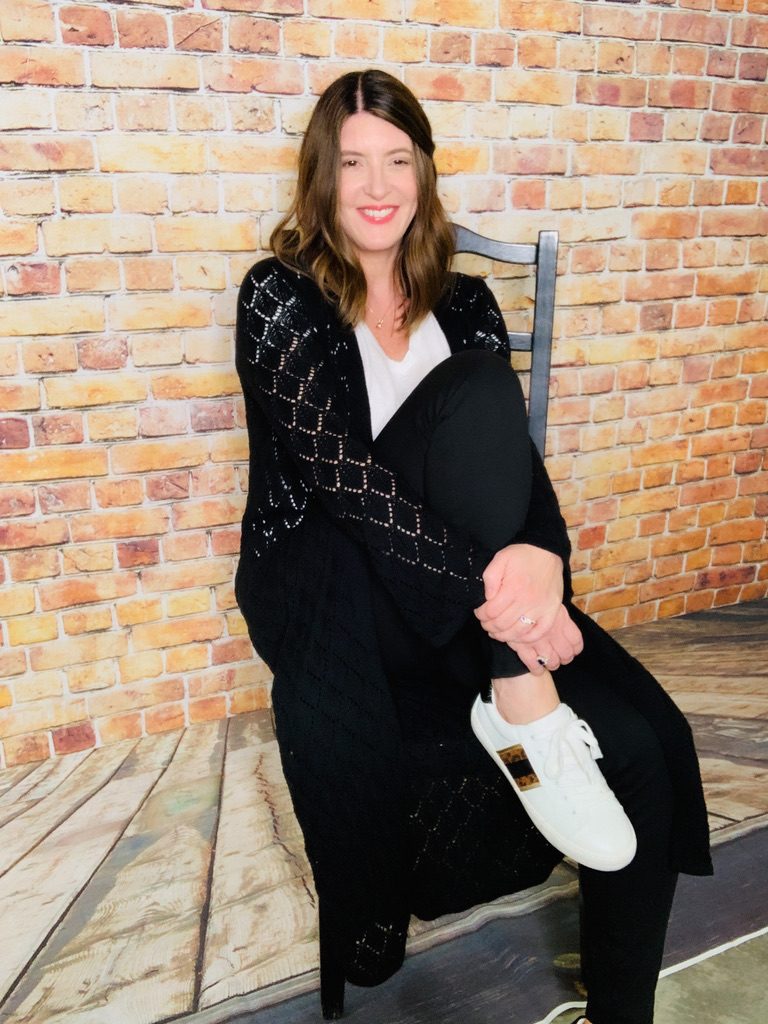 These sneakers are also from Walmart. They are a great alternative to the expensive Steve Madden, or Adidas versions. I compared them in my Look For Less post if you want to see the side by side comparison.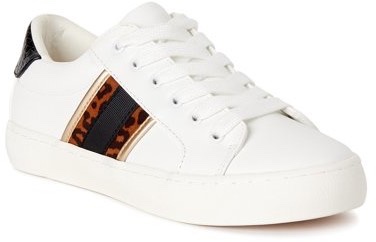 These have been such top sellers that they are currently sold out. I will keep an eye on them and let you know if they restock.
By the way, updates like this are usually on my Instagram, so make sure to follow me there @ the_scarlet_lily. Also if you "heart" the item in the shopping widget, you can be notified when they go on sale!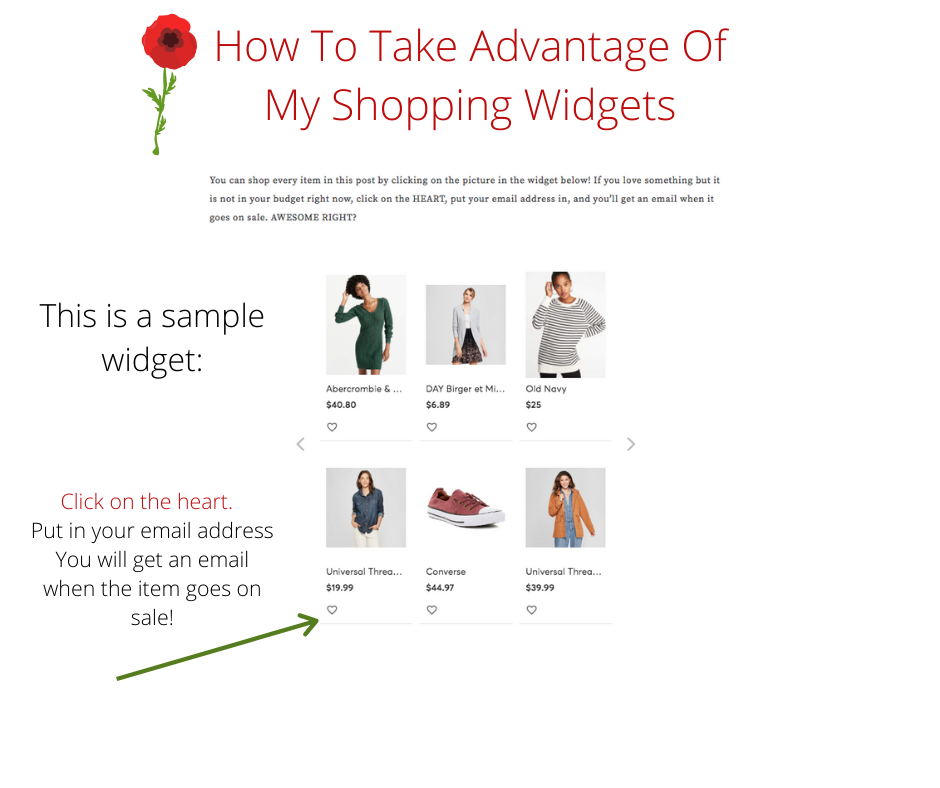 Winter basics from Walmart also include denim. I have come to love the Sophia Vergara jeans at Walmart. I have yet to purchase a pair that did not fit well and the price point is very reasonable.
Today I am sharing two styles of denim from this collection. These are available on at Walmart.com and unfortunately not sold in stores.
Flare Jeans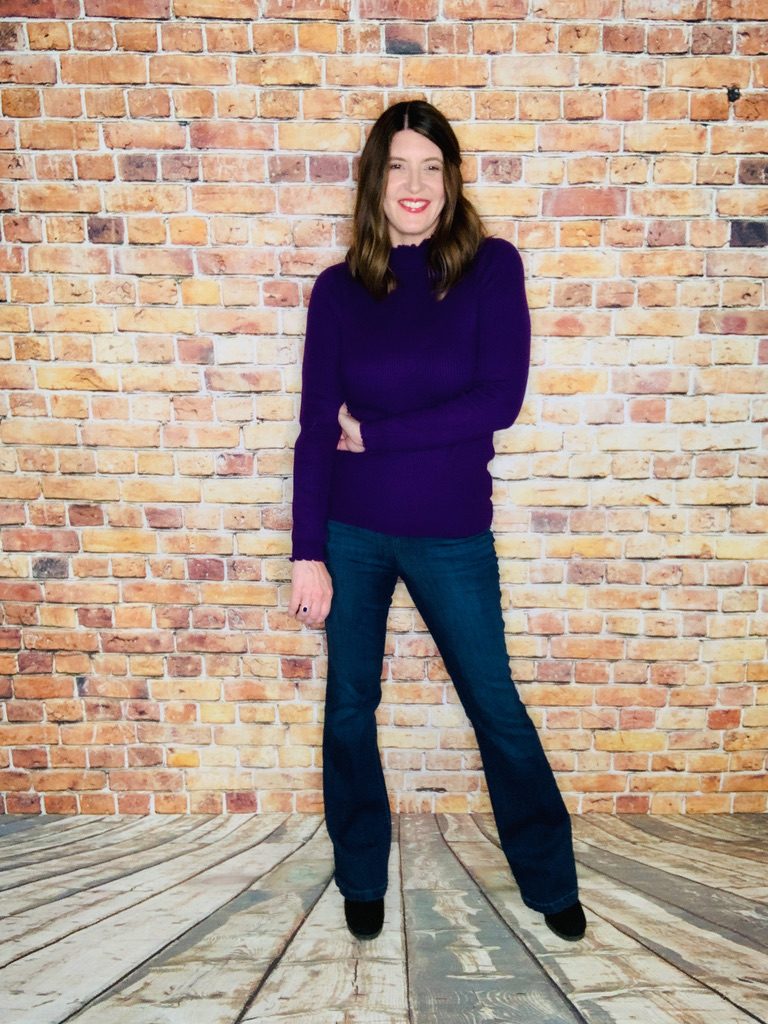 These are the Melisa Flare Jeans paired with the Time and Tru Ribbed Shirt. These jeans are a pull on style with a very comfortable, forgiving waist.
Style Tip: Flare jeans are a good silhouette if your shape is similar to mine. The extra width at the bottom of the jeans balances out my larger top half.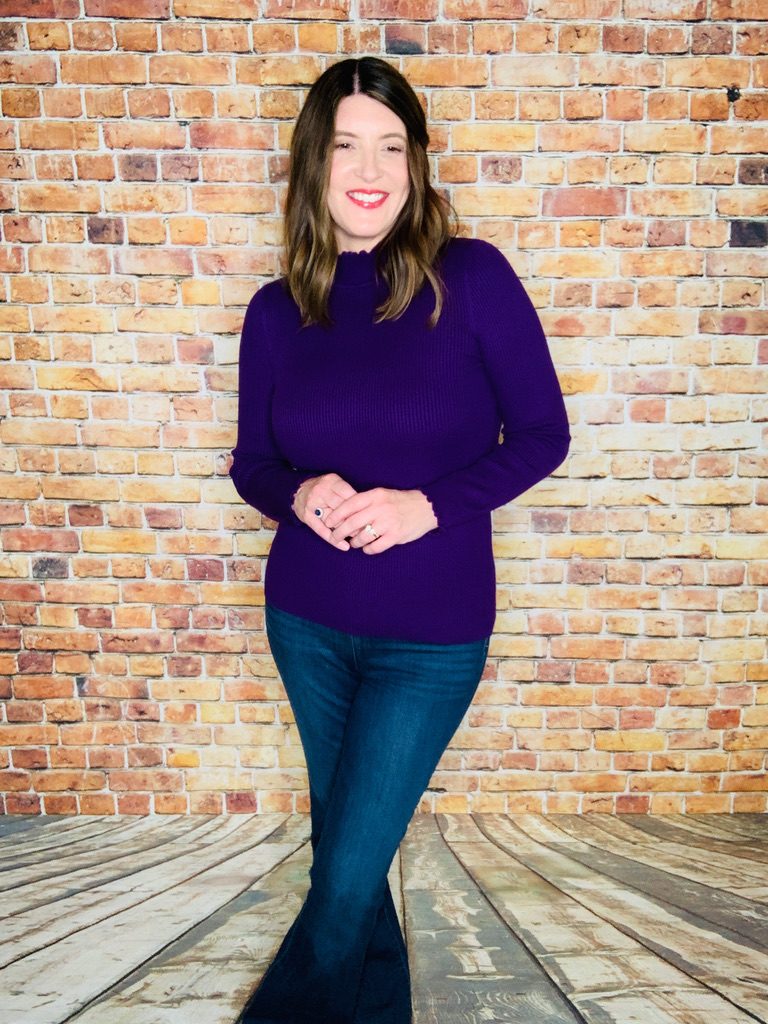 The Walmart website calls this top a sweater, but it is more like a thick knit shirt. I love this deep purple color! Be sure to click over and see all the other color options for this top. I am wearing a medium, but I probably needed the large.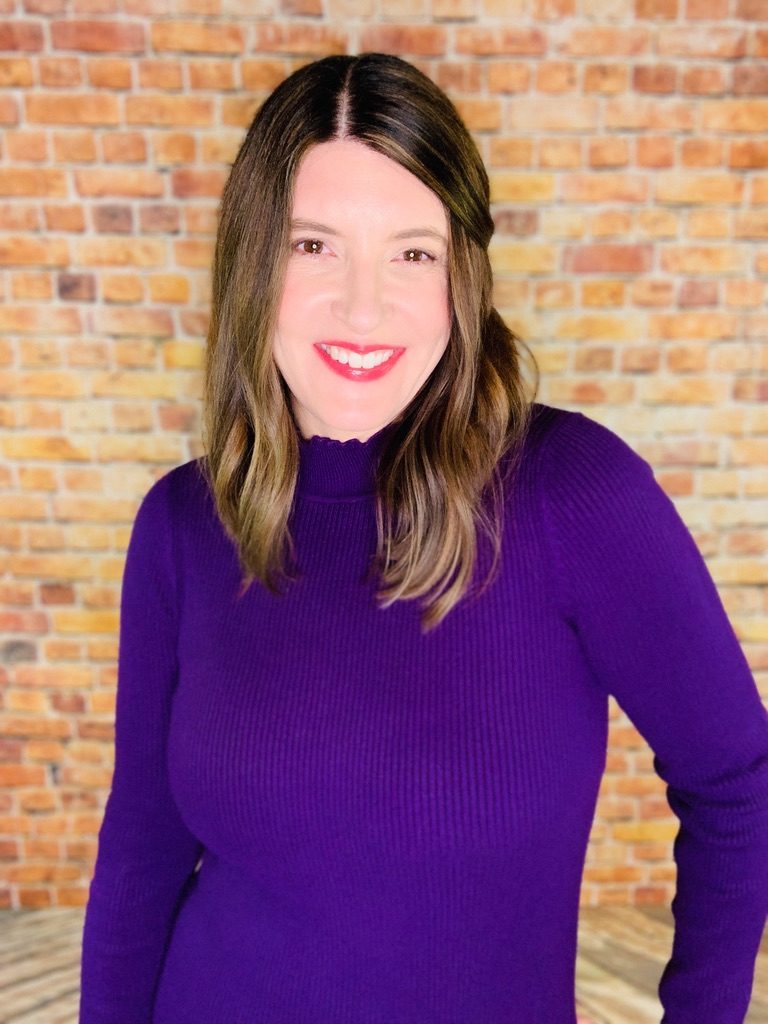 I normally would not wear a top this form fitting without something over it. I think if I sized up to the large, it would be less dramatic. In the photo below I added a dark grey cardigan. Any neutral color would probably work with this outfit.
Skinny Jeans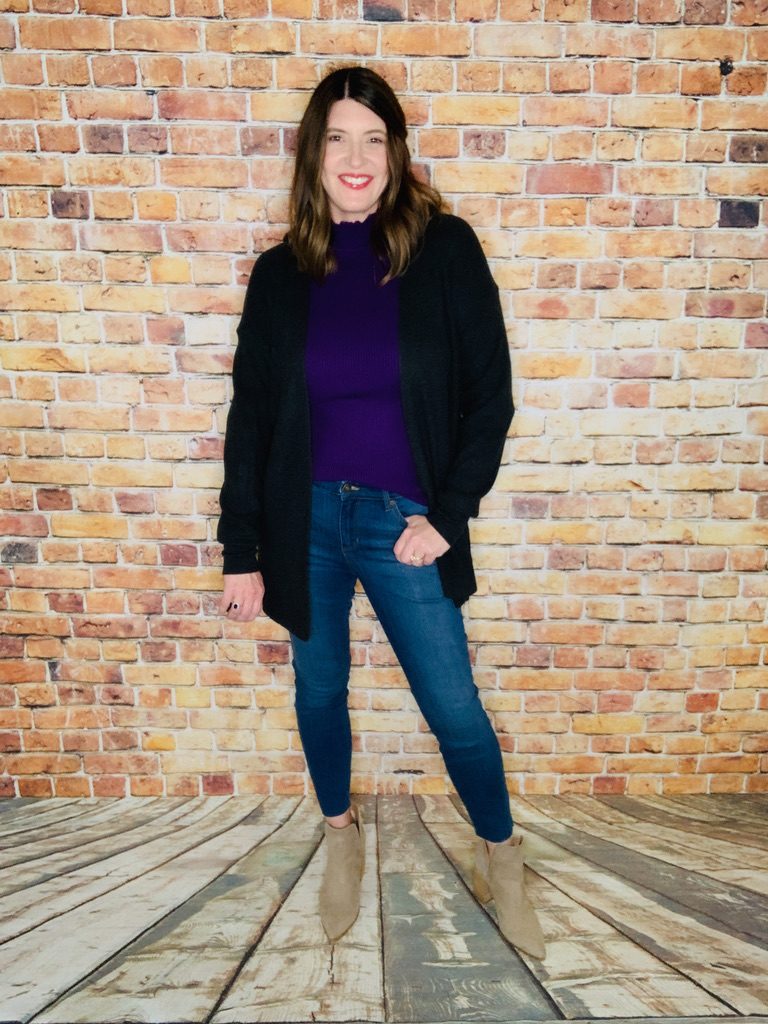 Here is the same top paired with the Sophia Vergara Mid-Rise Skinny Jeans.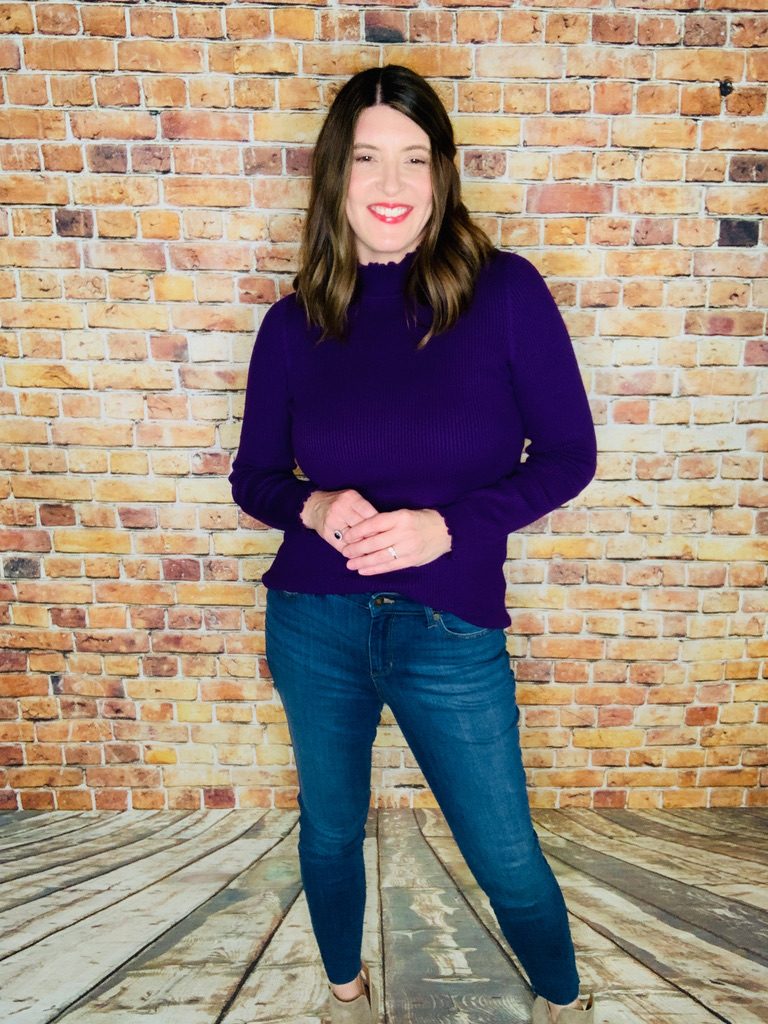 These are a great length for ankle boots, and run true to size.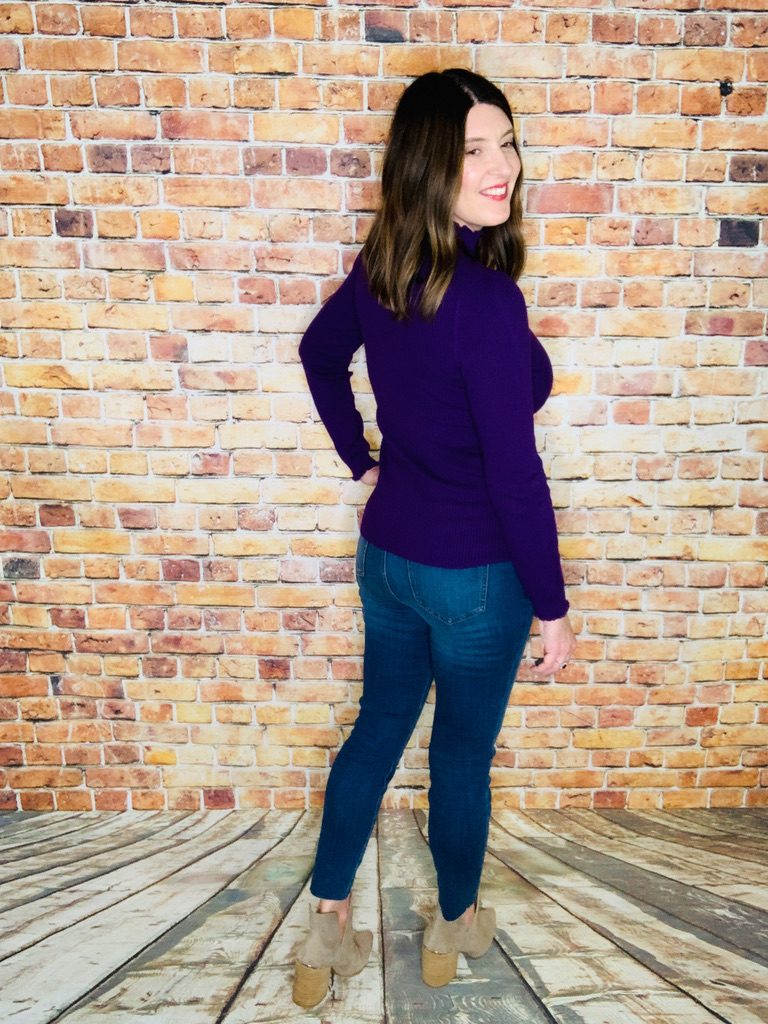 Another option would be to wear a blazer over the ribbed top. This one is from Loft (no longer available), but this one from Old Navy is very similar.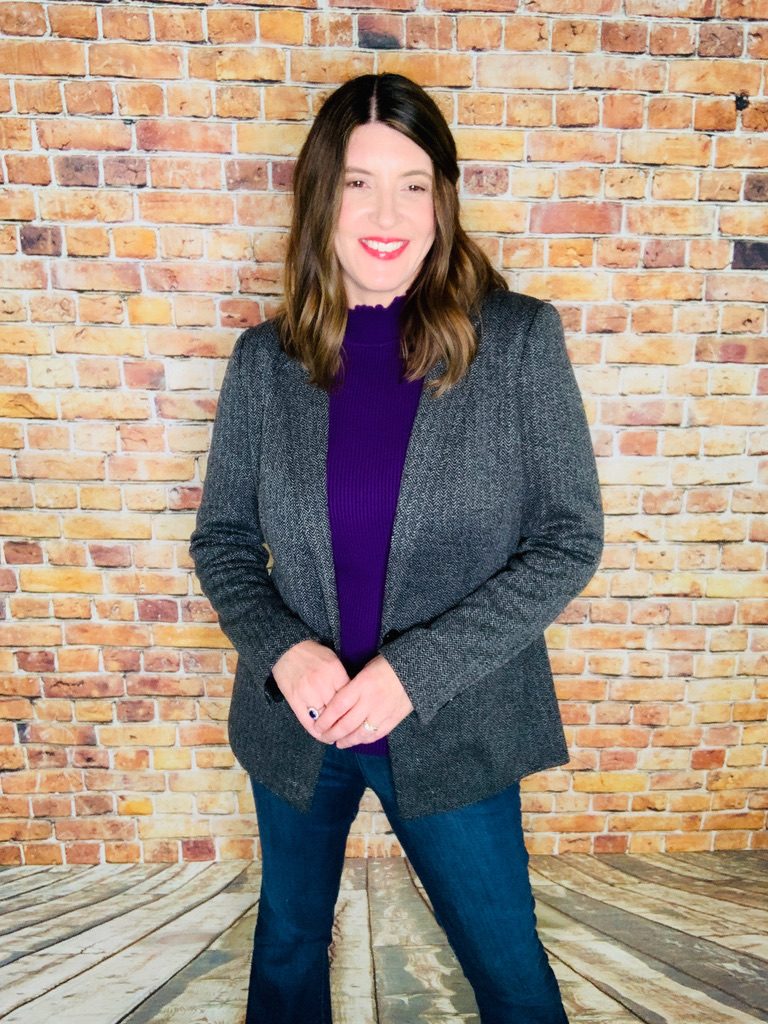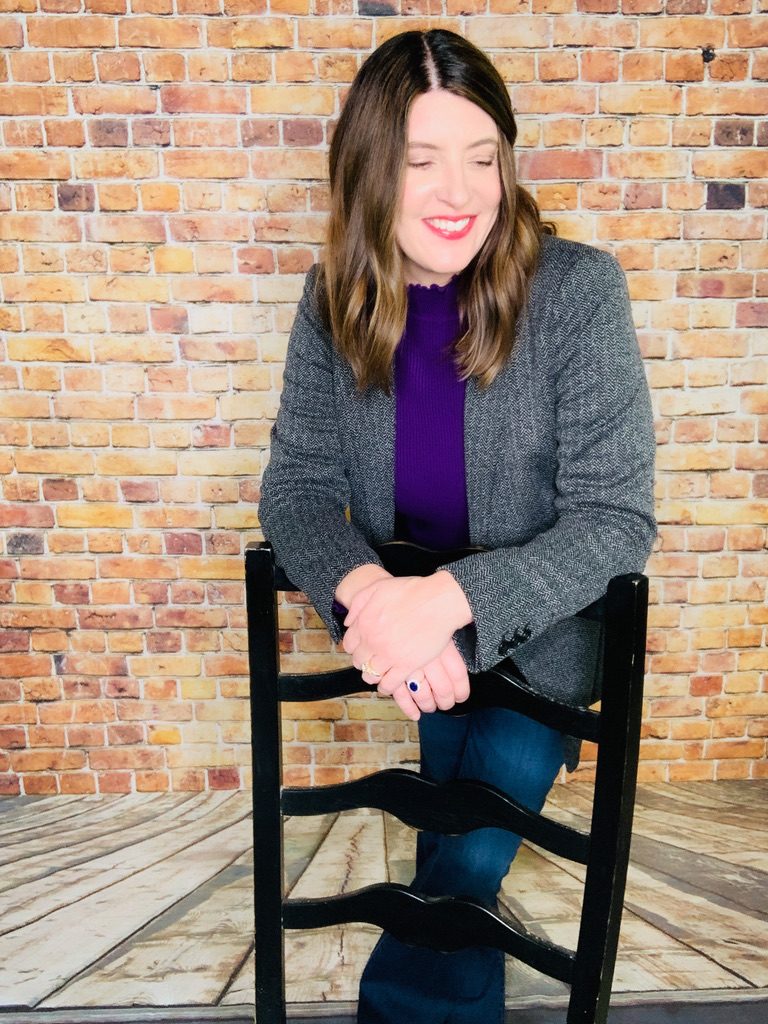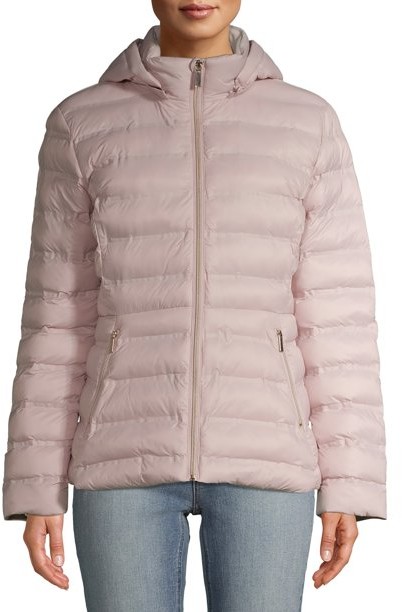 Winter basics must include a coat or jacket. This is the Time and Tru Puffer Jacket in the color Ballet Slipper. This is a medium weight jacket with a detachable hood. It is perfect for traveling because it folds into a neat little cube and compresses well for packing.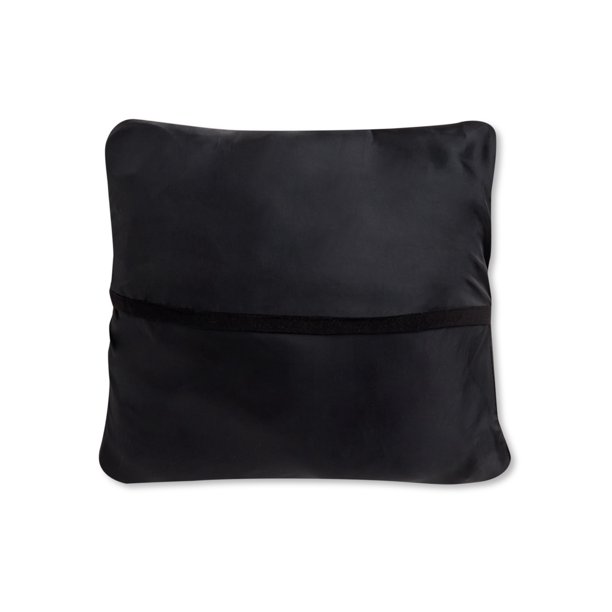 I ordered the large and it fits perfectly with room underneath for a sweater. Unfortunately mine did not come in soon enough to get some pictures.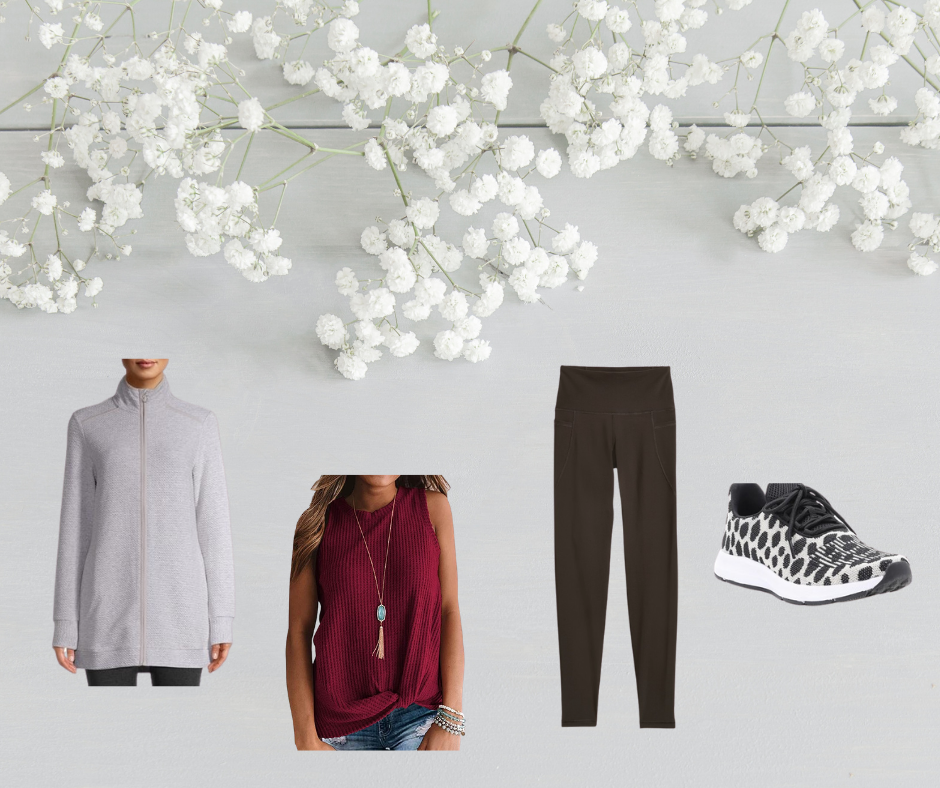 Winter basics always include a good leggings outfit. Walmart has several options, but I have not personally tried any of them. The ones I'm wearing in the photo are just some old leggings from last year. I'm recommending the leggings from Old Navy because I have some of these and I know the quality is good for the price point.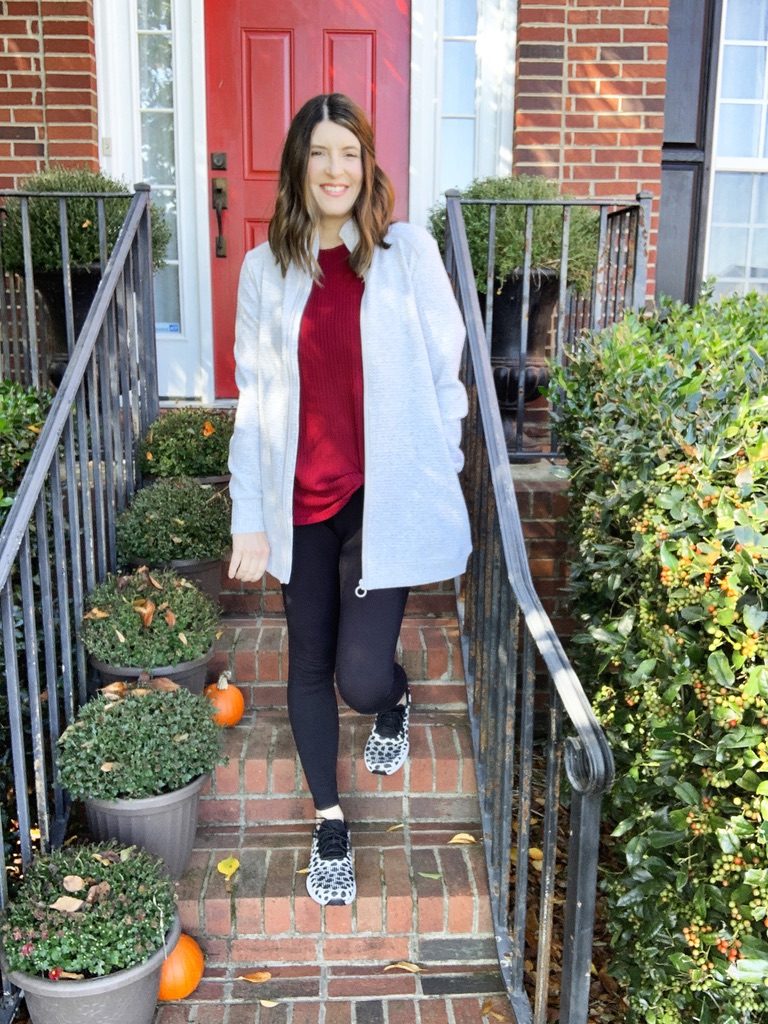 My jacket is the Avia womens tunic jacket. I would recommend sizing down in this one. I originally ordered the large and it was much too big. I'm wearing the medium in these photos and it is still quite roomy. It also comes in a few other colors.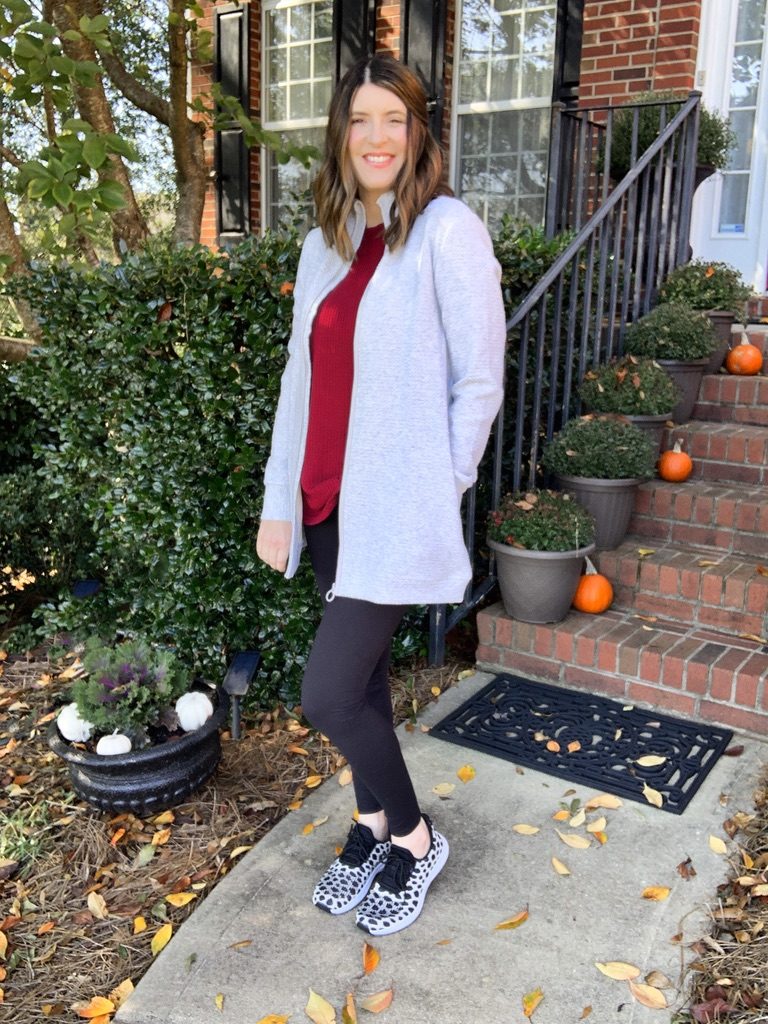 I'm loving these new running sneakers by Athletic Works. I am not a runner, and I would not recommend them for a good running shoe, but they are super comfortable for walking and just wearing as an everyday shoe. These are only $16.98!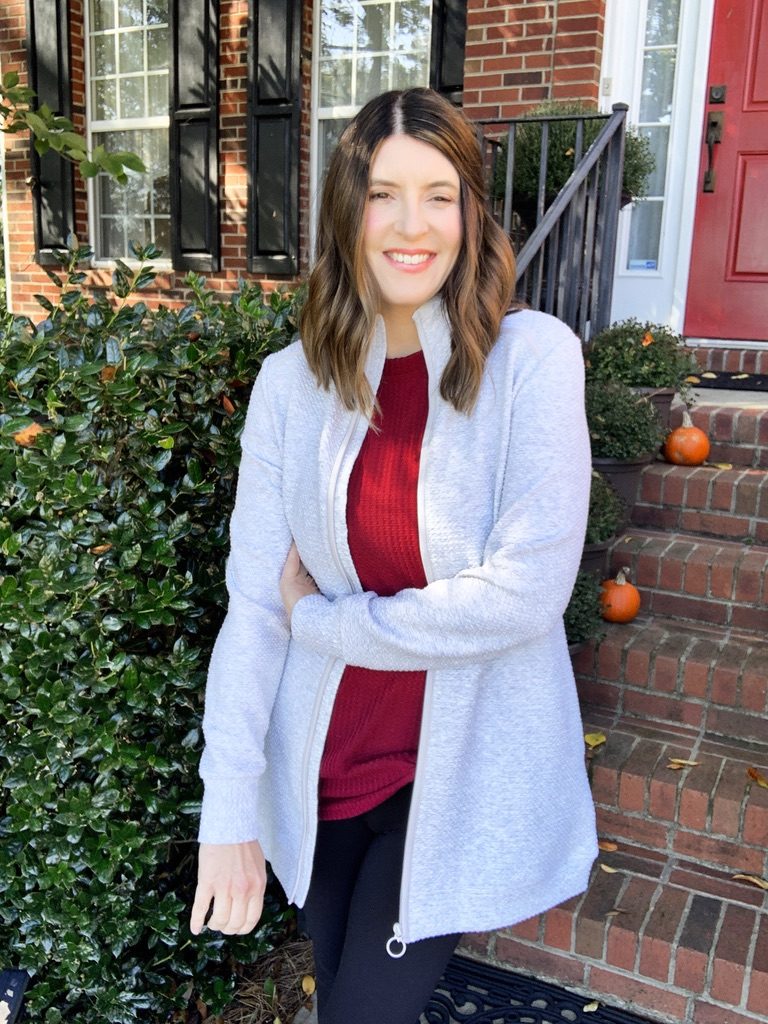 I think any of these winter basics from Walmart would be good additions to your wardrobe. Personally, with my casual lifestyle I enjoy having options that still make me feel put together even when I'm working from home.