Corduroy pants have been around as long as I can remember. Over the years I have had mixed feelings about wearing them. I'm pretty much a jeans girl most of the time, but I saw these Corduroy pants and thought they would be a nice option when I don't want to wear jeans. They are certainly on trend with a super high waist and flared legs. I hope you find my modern looks with corduroy pants helpful! By the way, who can spell "corduroy" without looking it up? Not me.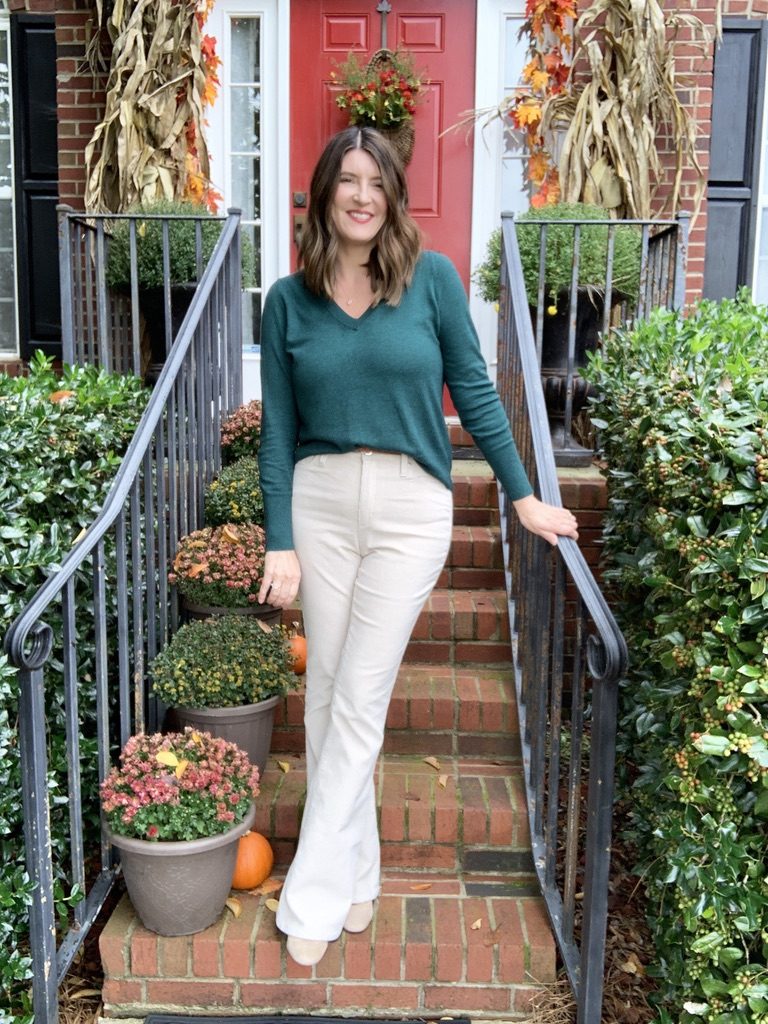 The first modern look with corduroy pants centers around this V-neck pullover sweater. This is a very thin, fine knit sweater which is perfect for tucking in. Green is one of my favorite colors, so I was naturally drawn to this color. It also comes in 4 other colors. I would recommend going with your normal size…I wanted a more fitted look so I went with a medium.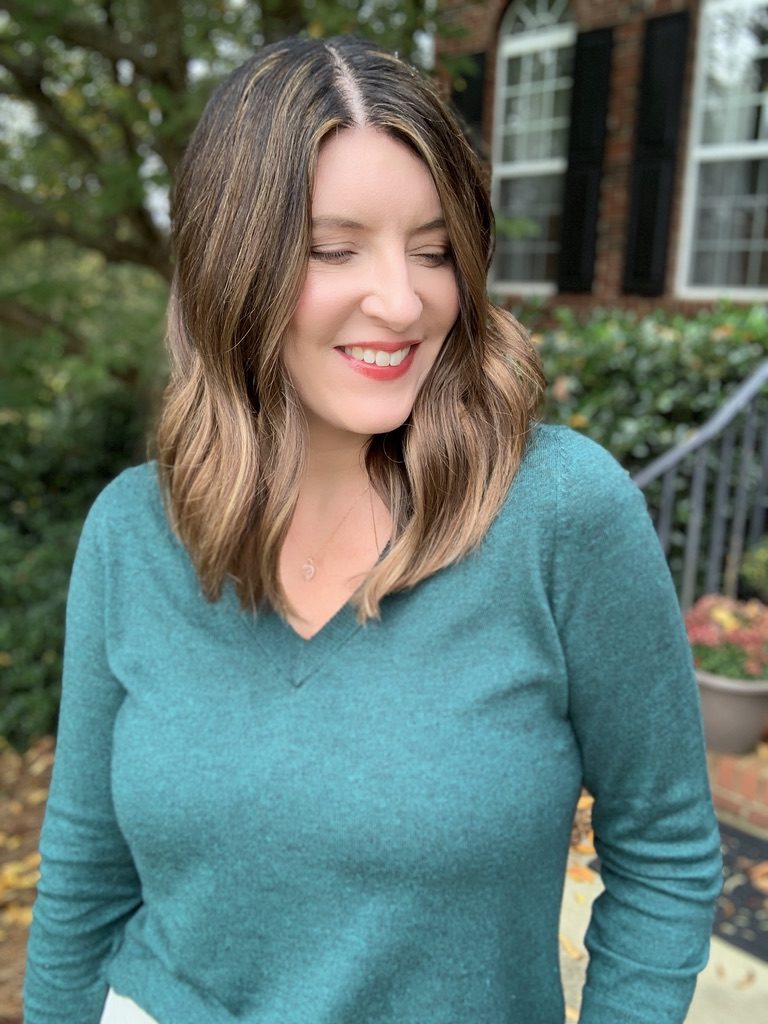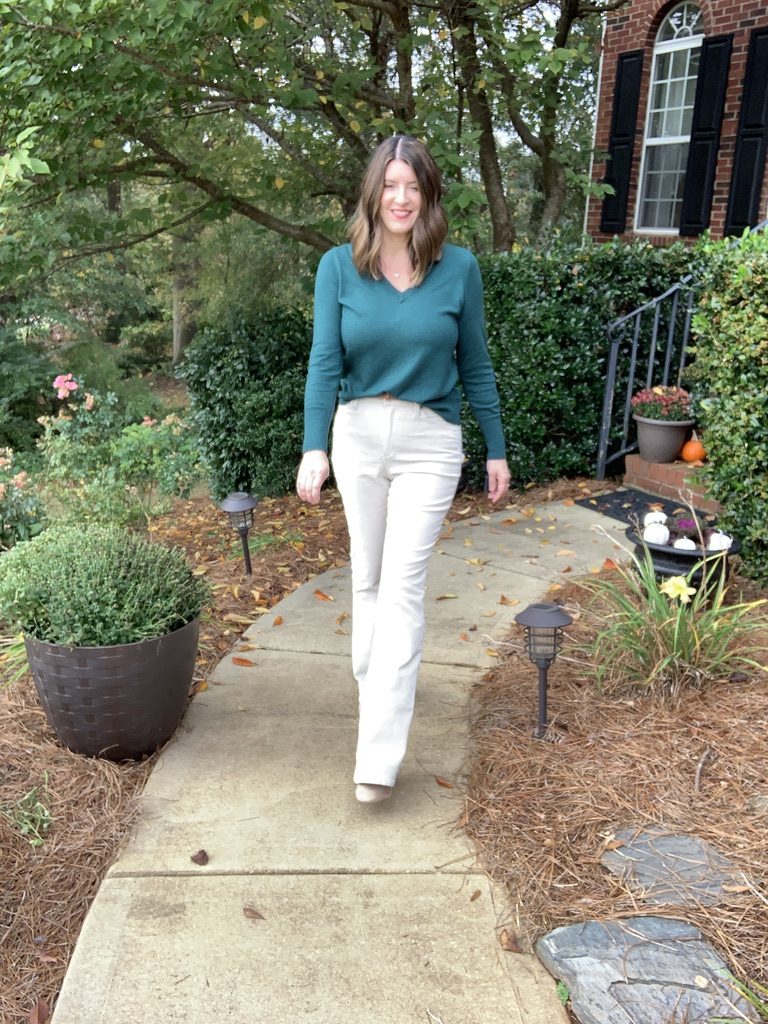 Style Tip:
When wearing high waisted pants, it will generally look better to tuck in your top. This will make your legs look longer and define your shape. It is not an absolute must, but something to keep in mind.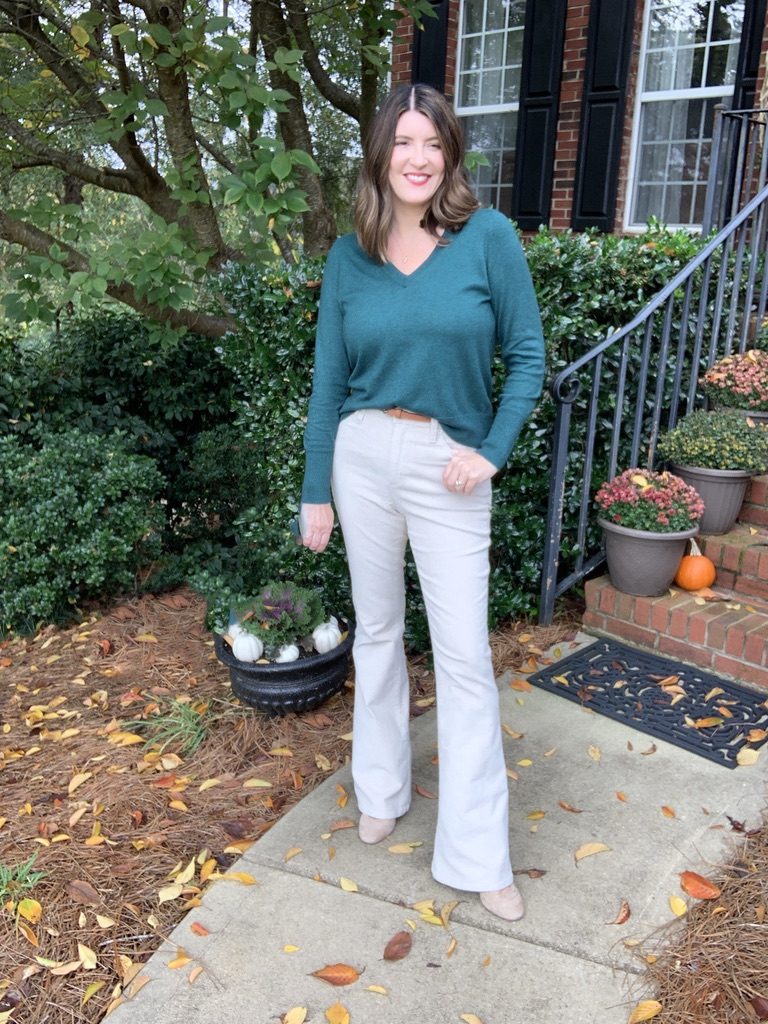 The Target website calls the color of these pants light grey, but they are really a creamy white. As I mentioned they are very high waisted, so if you aren't used to that type of fit you probably won't like these.
They do run true to size, but you will need to wear a heel with this style. If you are petite these might not work for you unless you have them altered. For my shoes, I chose a nude pump.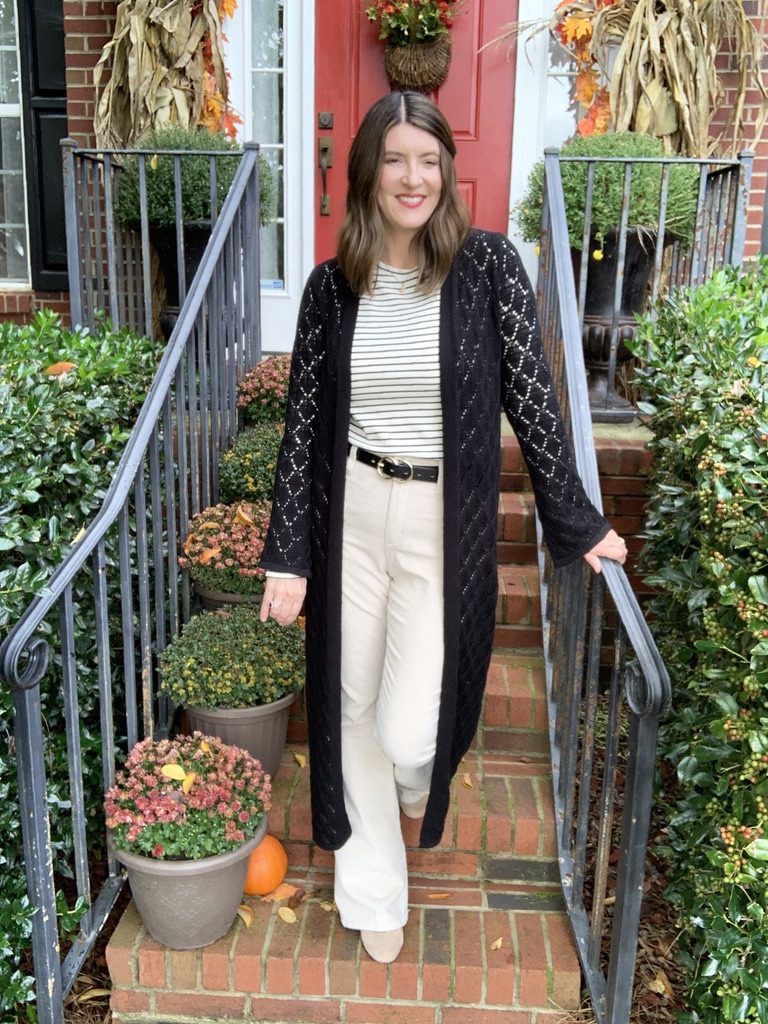 Outfit number 2 is the same corduroy pants paired with a striped tee and a long duster cardigan. Besides the modern style of the pants, the layered look is also very on trend. This is my personal favorite of the two outfits.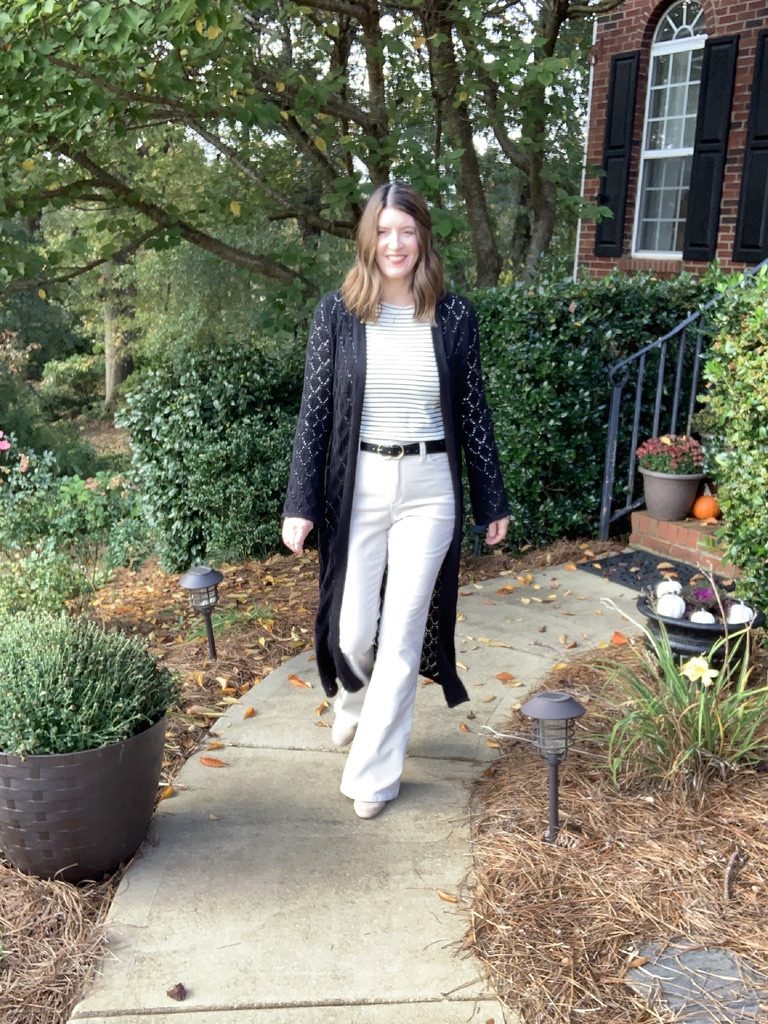 I think this would be a good work outfit, date night option, or church outfit.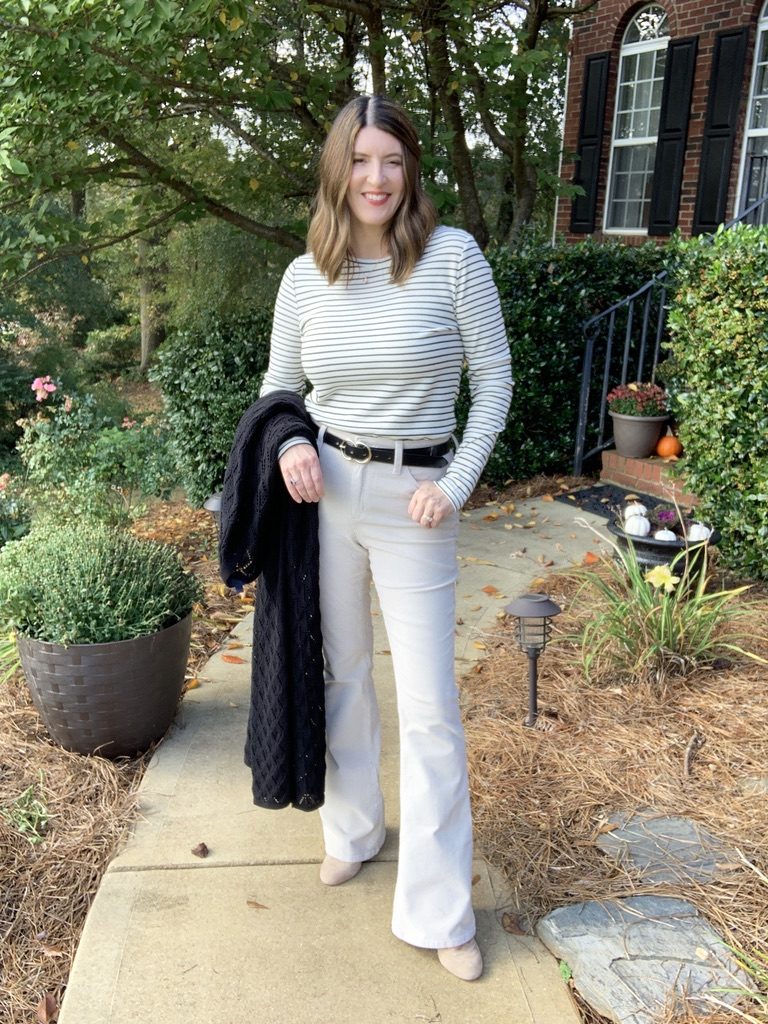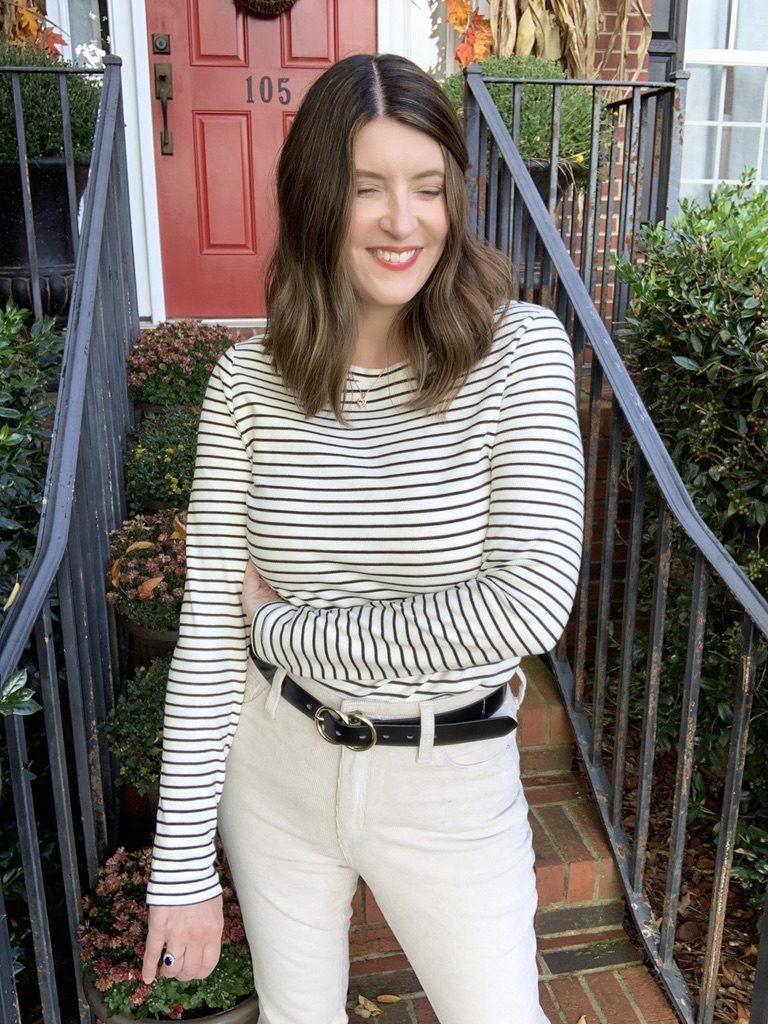 Both my top and sweater are from Walmart. My long sleeve tee is by Time and Tru, but it is not available online. I linked a very similar one. My cardigan is by Scoop, which is another one of my favorite Walmart brands. Scoop is only available online, so check it out for some great finds!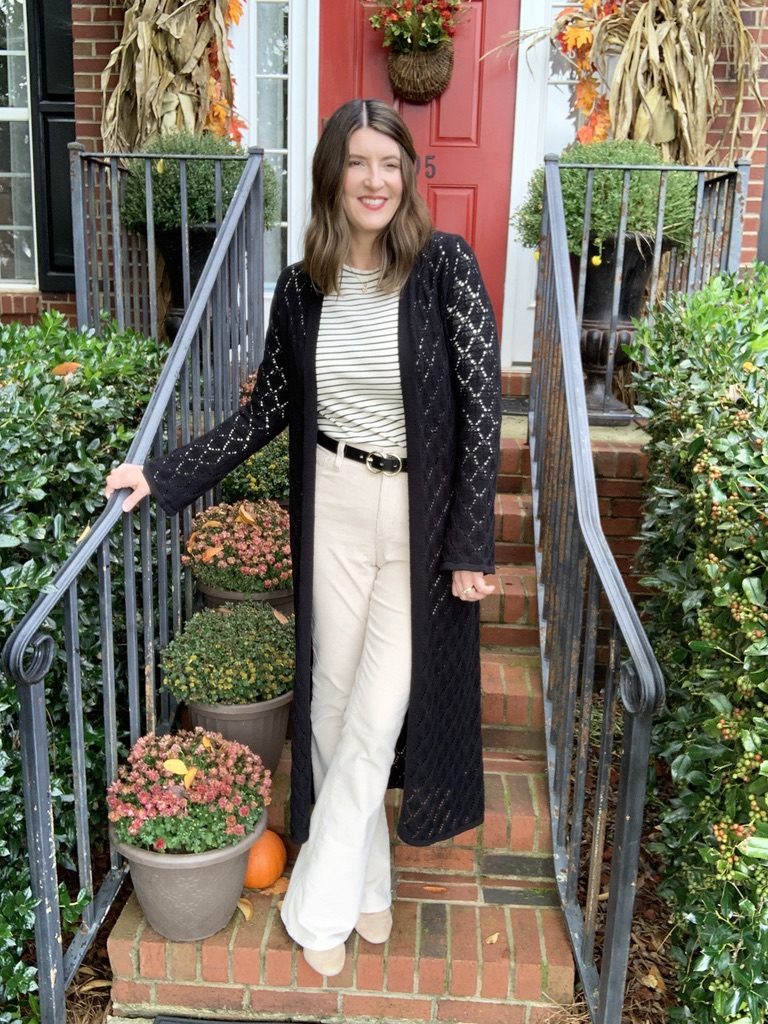 This pointelle cardigan comes with a belt, but i never use it. The color choices are black or white and it is currently on sale. Sizes are starting to get picked over, so don't wait too long if you are interested in this sweater. I think it will sell out soon.
So there you have two modern looks with Corduroy pants. I love to see how basic styles change over the years. Do you wear Corduroy pants? If not, try something new and give them a chance. You might discover that you like them!