Farmhouse style is very popular right now, and no matter what style of home you live in you can incorporate some of this style into your decor. An easy way to accomplish this look is to use an antique ladder. Today I will share some tips and ideas for decorating this unique piece.
Last fall I purchased an antique ladder and I have enjoyed using it in different places in my home and changing the look for different seasons. I don't have a lot of antiques in my home, but I like to have a few here and there for interest.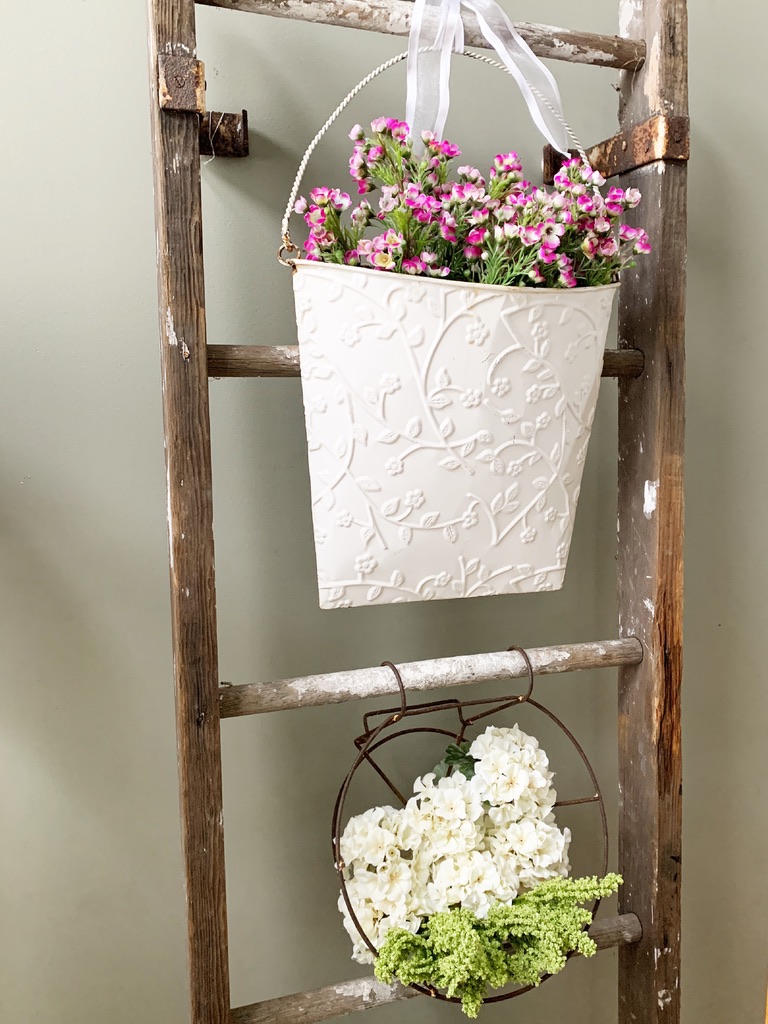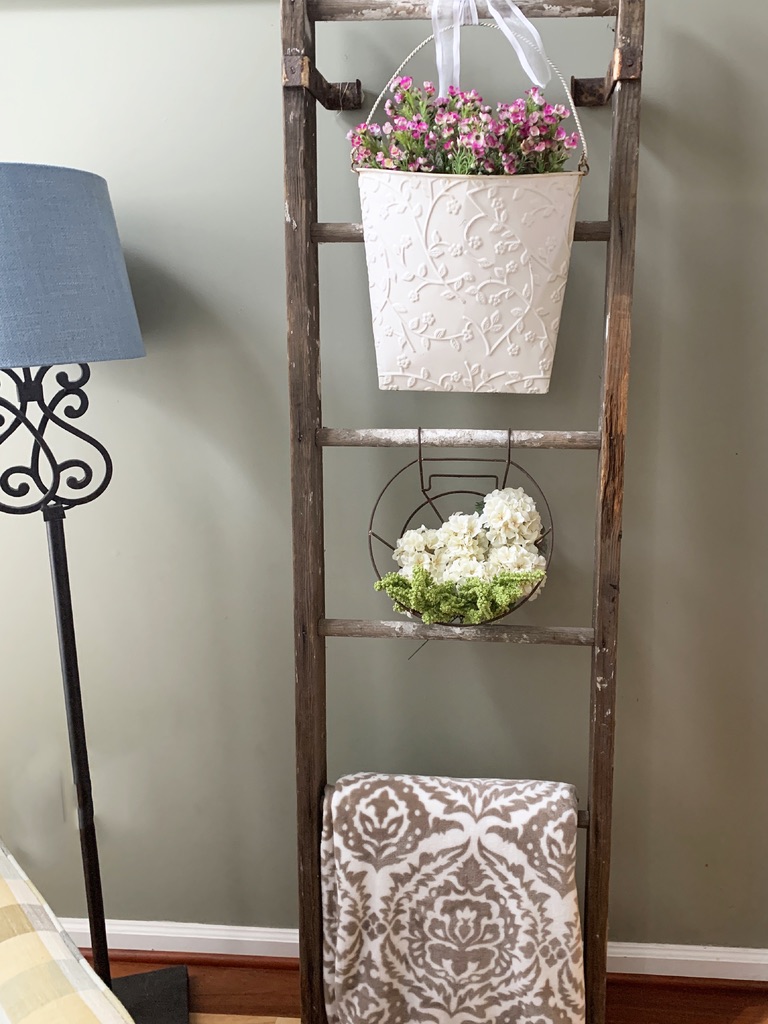 This is how my antique ladder currently looks. When I am decorating a piece like this, I am looking for three main elements: color, texture, and dimension.
Color For An Antique Ladder
Let's start with color! Pops of color are important in my opinion, because antiques can look a little drab otherwise. I love to use floral in every room of my home and that is typically how I incorporate color.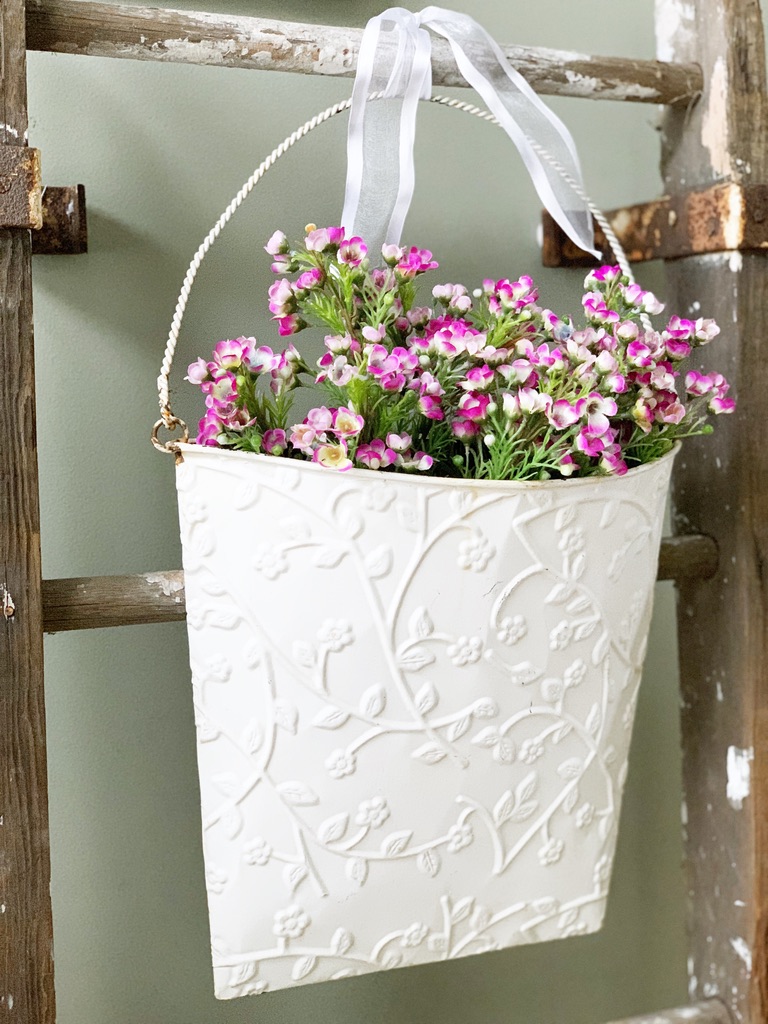 This hanging bucket is very old. I used to sell Southern Living At Home and this is one of the pieces from that collection. It's very easy to find hanging door buckets and they make a great base for your floral. I secured it to the ladder with some simple white ribbon. This basket would look nice.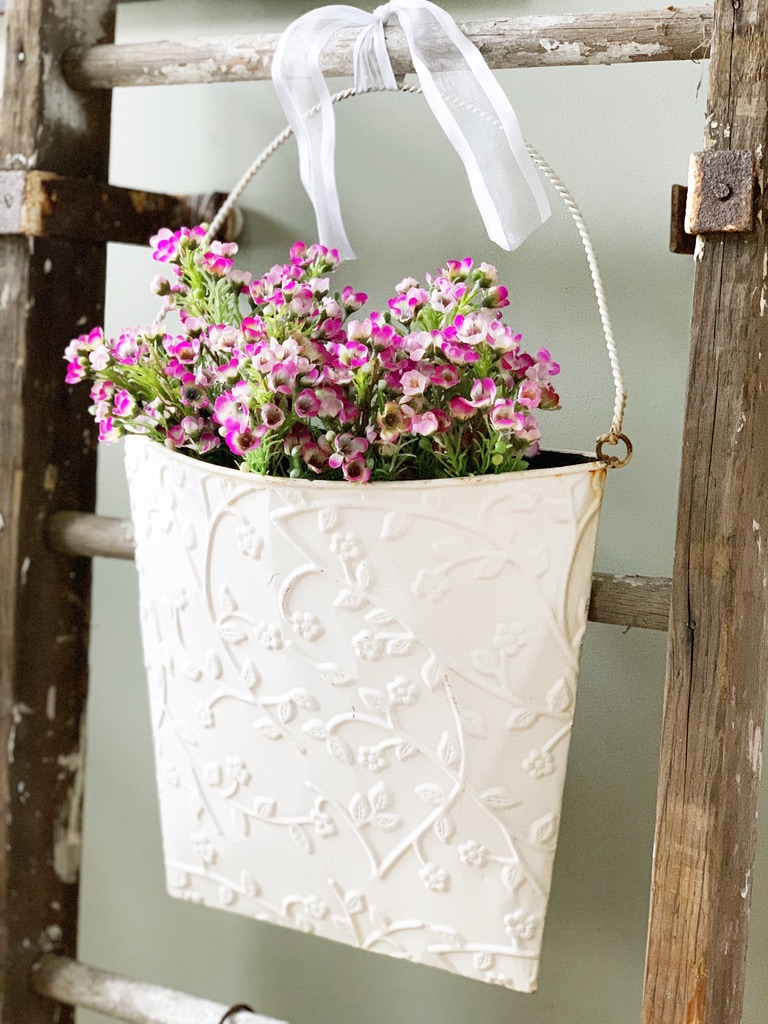 Of course you can choose any color you like. I like these bright purple ones for summer. Here are some similar artificial flowers from Amazon.
Texture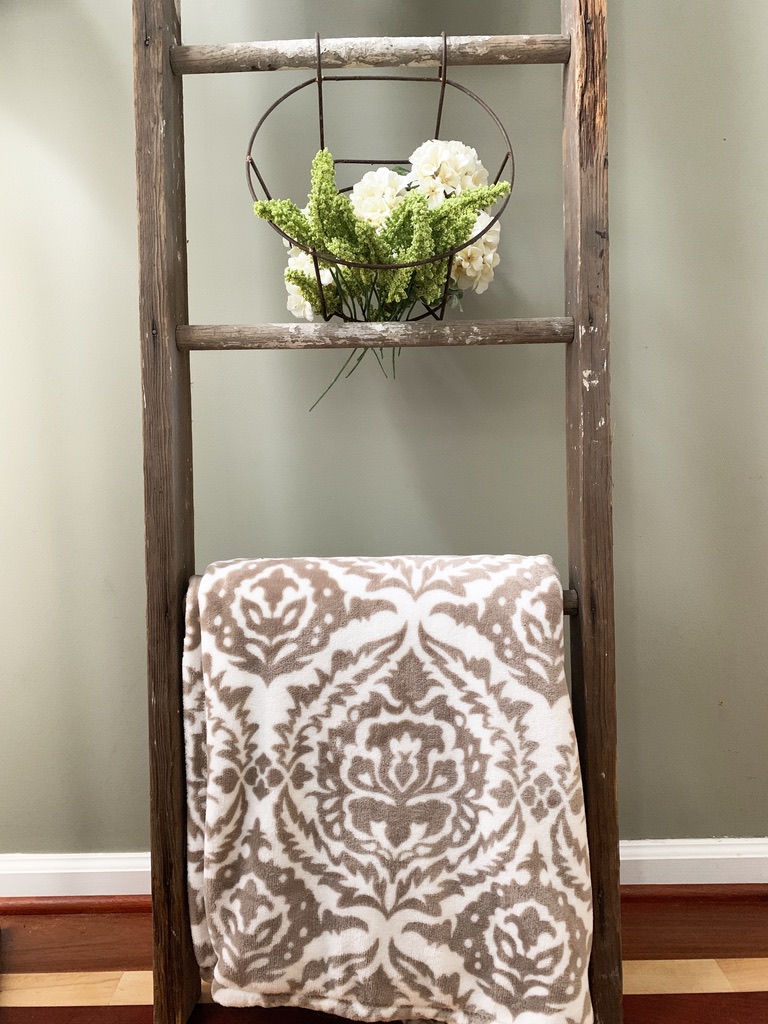 Another thing to consider when decorating an antique ladder is incorporating some type of texture. The easiest way to accomplish that is to use fabric or a pretty blanket. Not only does it look nice, but it makes the ladder look functional and intentional.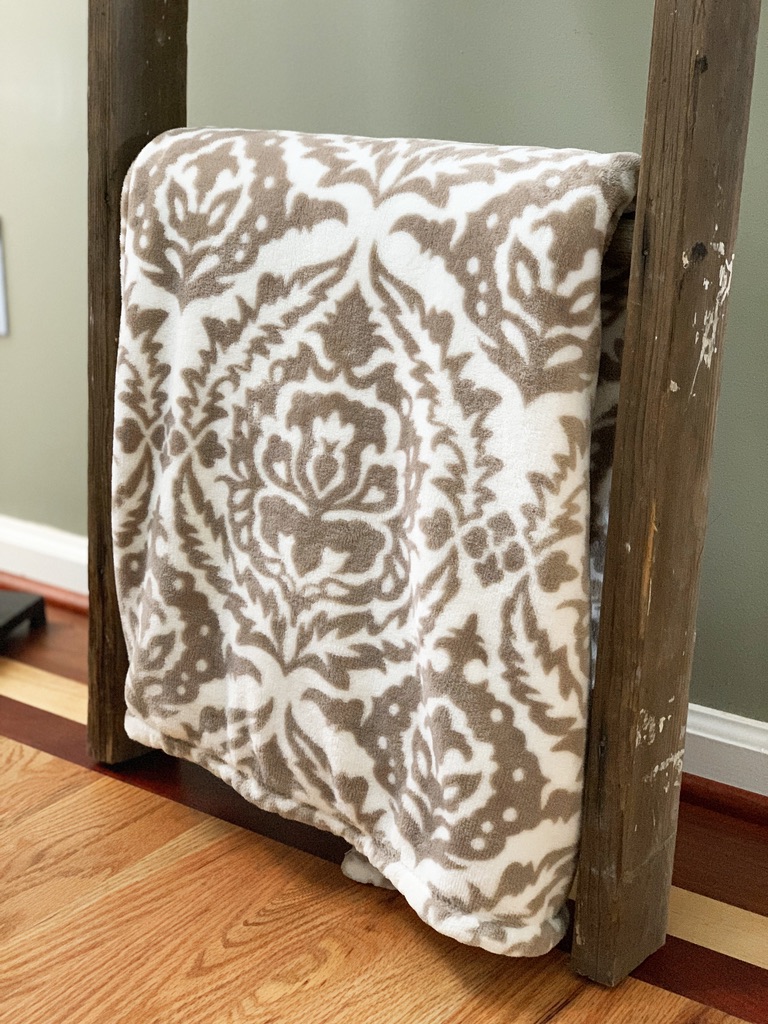 Dimension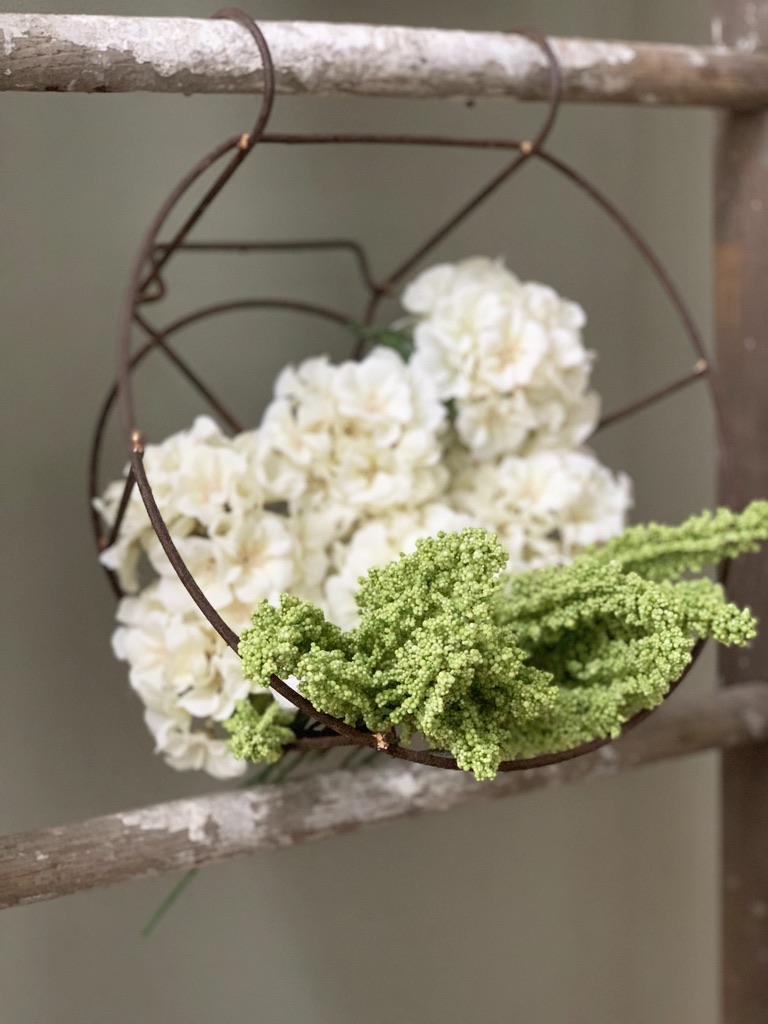 The last thing to consider when decorating an antique ladder is dimension. The ladder is obviously very vertical and the blanket and door bucket are also flat and vertical. To add variety, the round hanging basket not only adds depth, but a circular shape.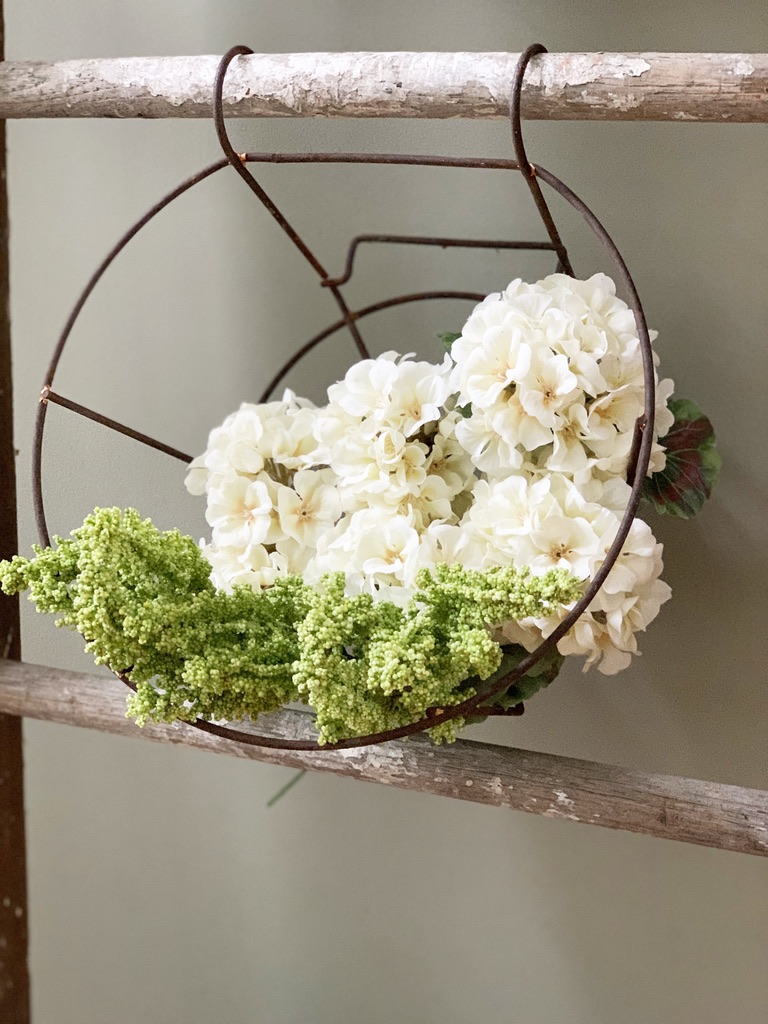 A simple, neutral color palette is all that was needed here since I already used the bright purple above.
It's really pretty simple. The fun thing about a ladder is that you can move it easily from room to room, and you can change the look for seasons and holidays.
Some Different Looks
Here is how it looked up until last week. I used the red tulips for Spring.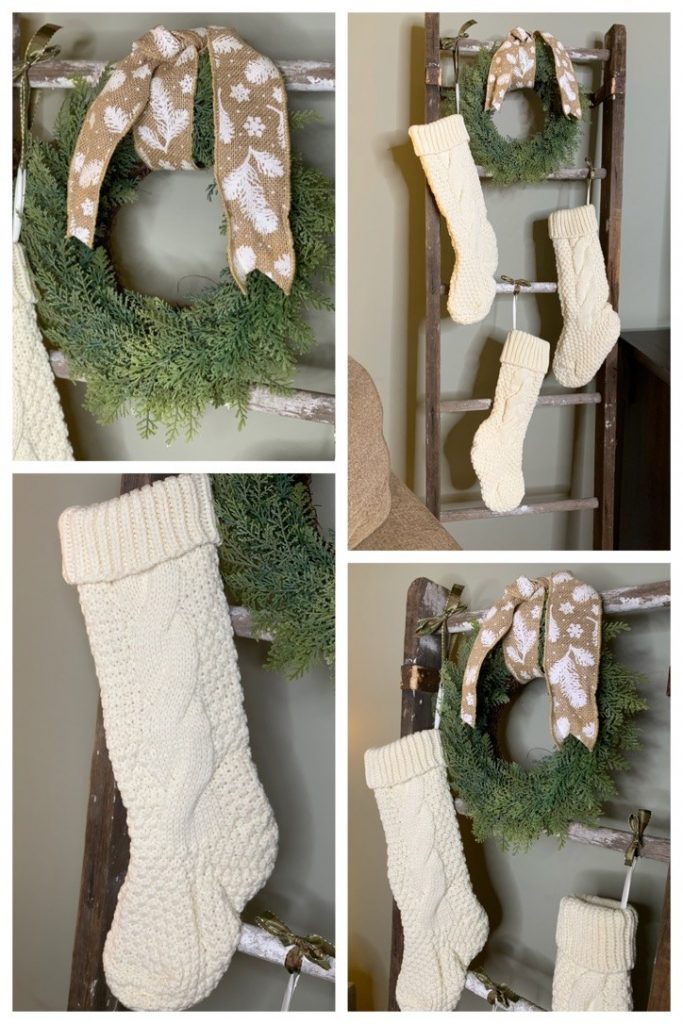 Here is how I decorated the antique ladder for Christmas. I went with a very neutral color scheme with just the greenery for color.
If you would like to add a touch of farmhouse style to your decor, consider an antique ladder. Also Pinterest has some great ideas as well! I have linked some items that can help achieve this look in the shopping widget below. Enjoy!
You might also enjoy this post: Front Porch Update