I have finished my Christmas shopping and now it's time to start wrapping! I have been guilty in the past of procrastinating and wrapping on Christmas Eve, but the past few years I have done much better. One of the best things about giving or receiving a gift is the presentation. It makes the gift so much more meaningful and personal when the time is taken to wrap it in a beautiful way. Today I'm going to share some Christmas gift wrapping ideas that will help you create a festive looking package worthy of admiration.
Pick A Color Scheme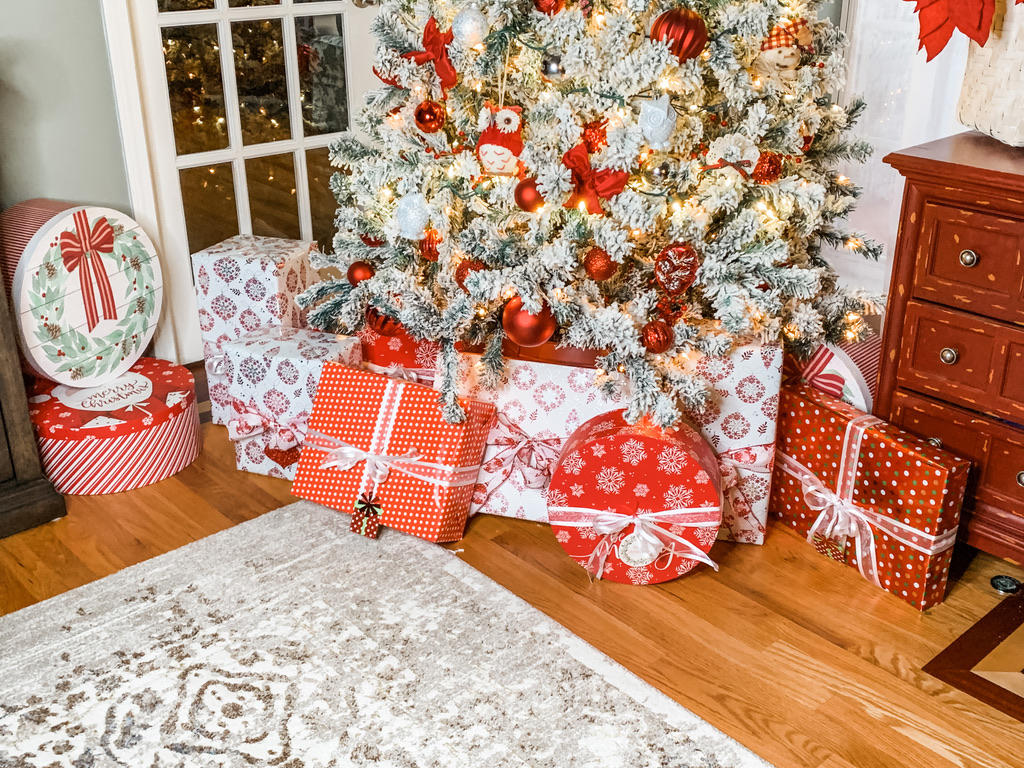 The first Christmas gift wrapping idea is to pick a color scheme that will create a cohesive look that is pleasing to the eye. Try to stick to two or three colors. For my gifts, I have chosen red and white for my color palette.
Choose Gift Wrap Similar To Your Tree Style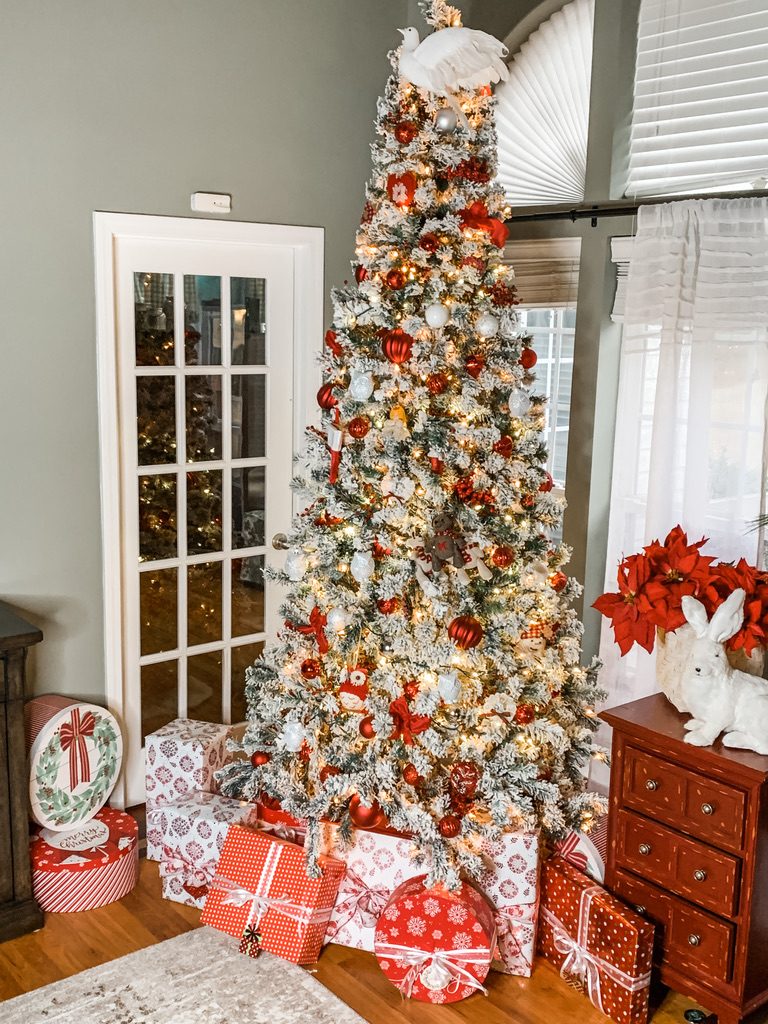 This tip goes along with the first one. As you pick a color palette, try to pick colors that coordinate with your tree. In addition, consider the style of your tree when choosing gift wrap. For example, my tree is flocked with white lights and red ornaments. It has a traditional style with shiny balls, red bows, and some whimsical ornaments.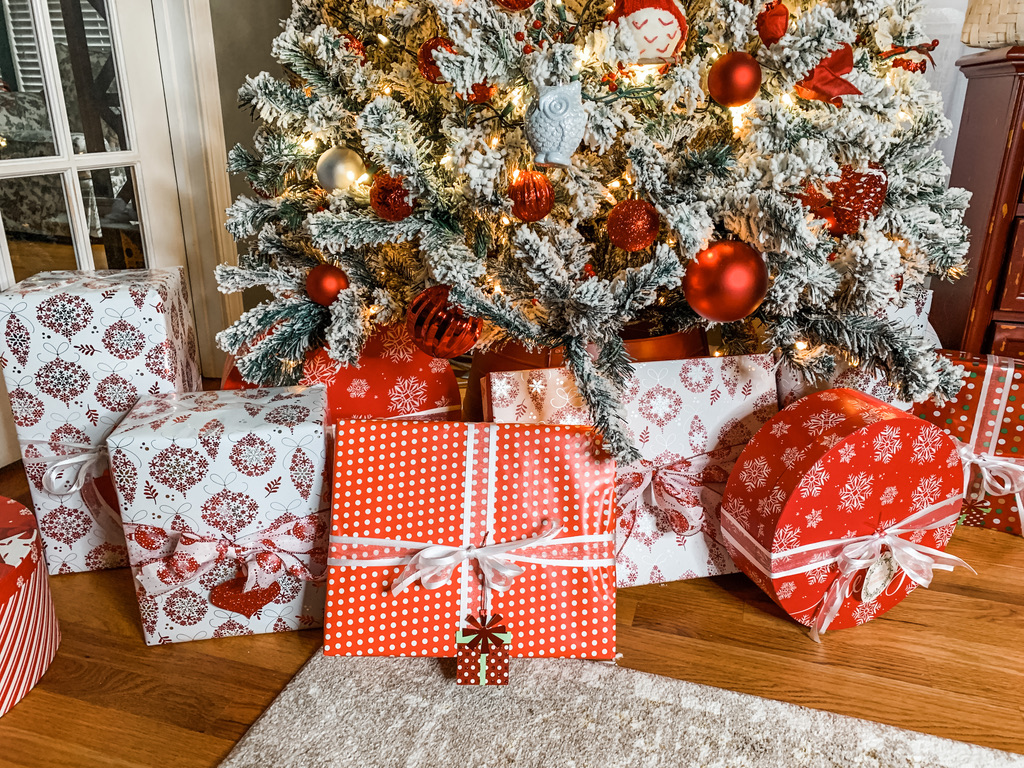 My gift wrap reflects the same style as my tree, and is mostly red and white. I would not want to use gift wrap that is ultra modern or too primitive.
Here are some other examples of tree style and gift wrap style coordinating: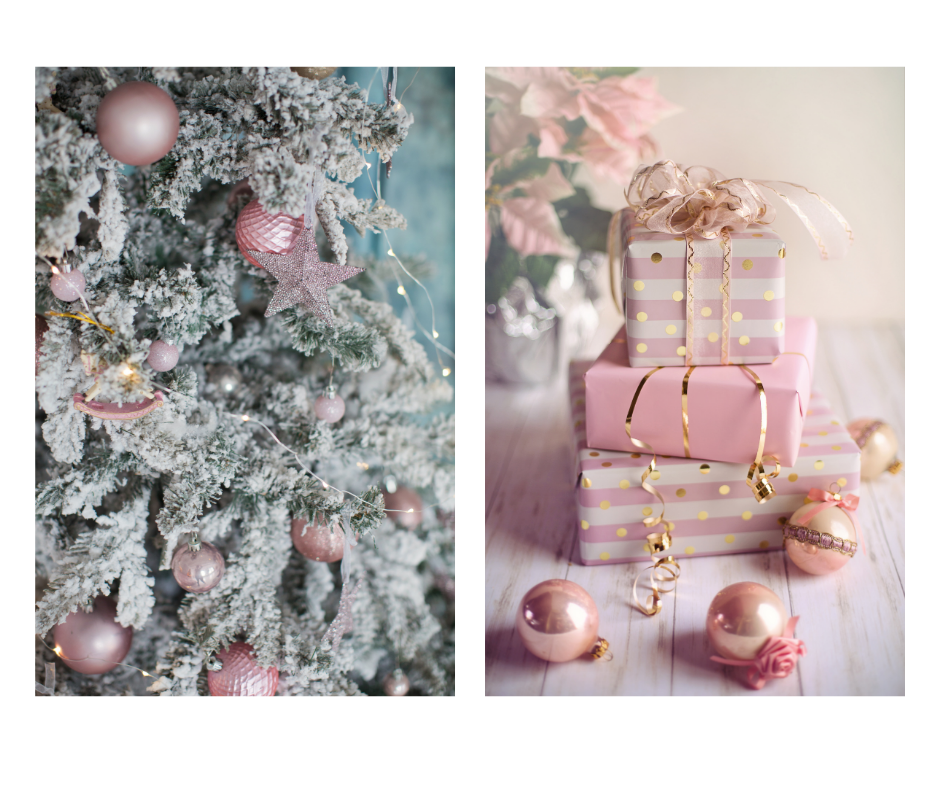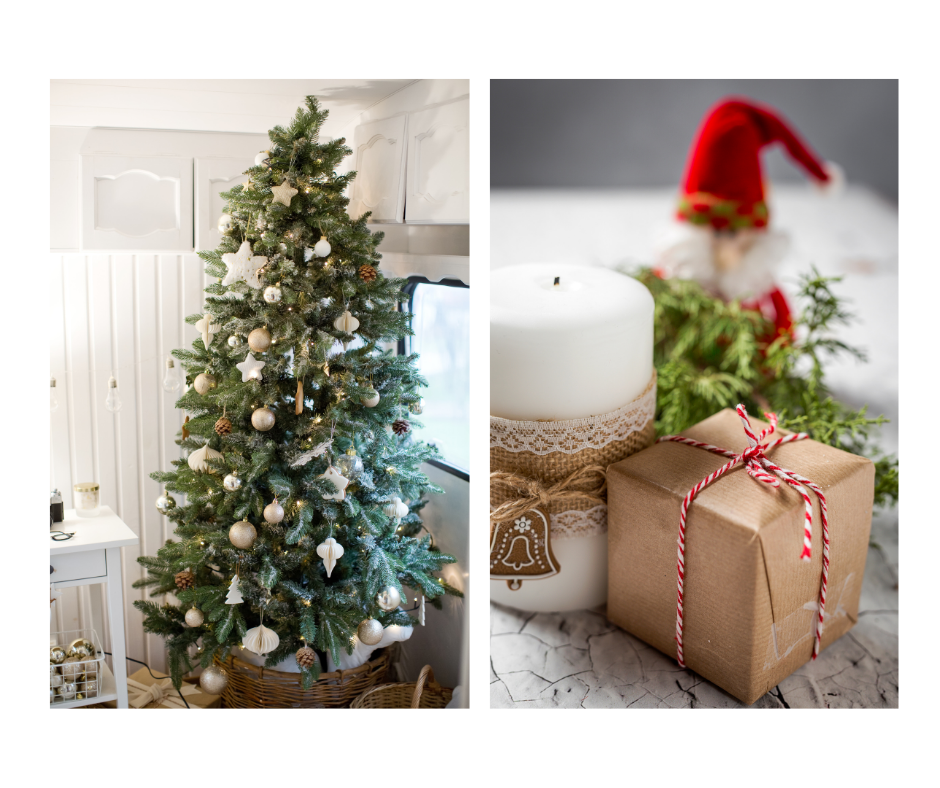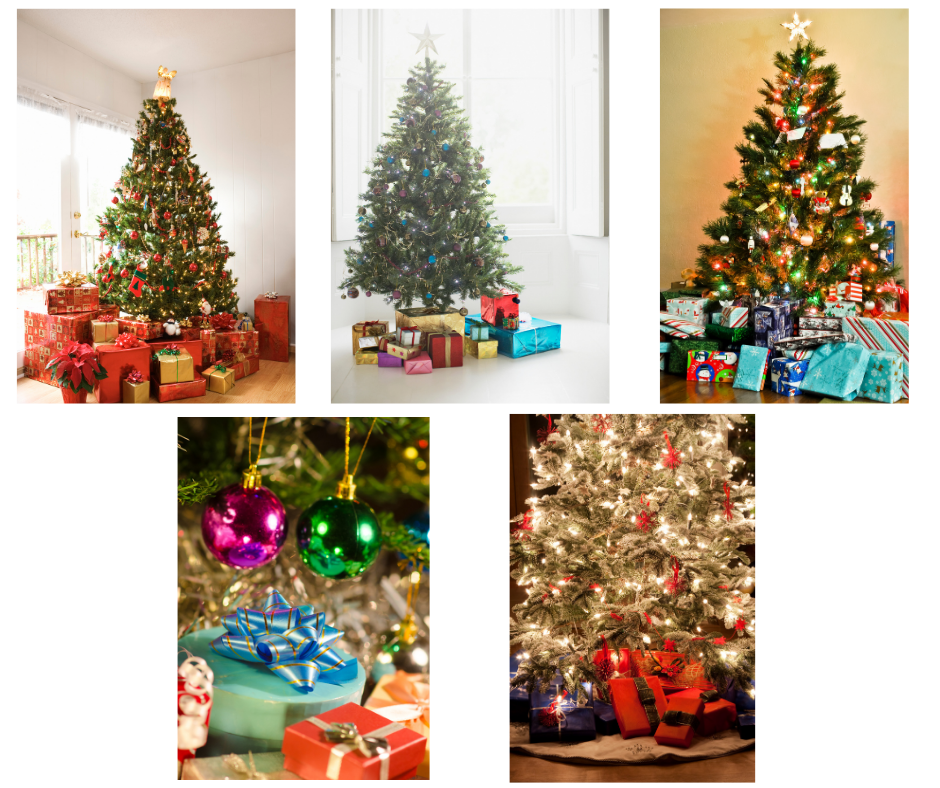 Use A Mixture Of Prints and Solids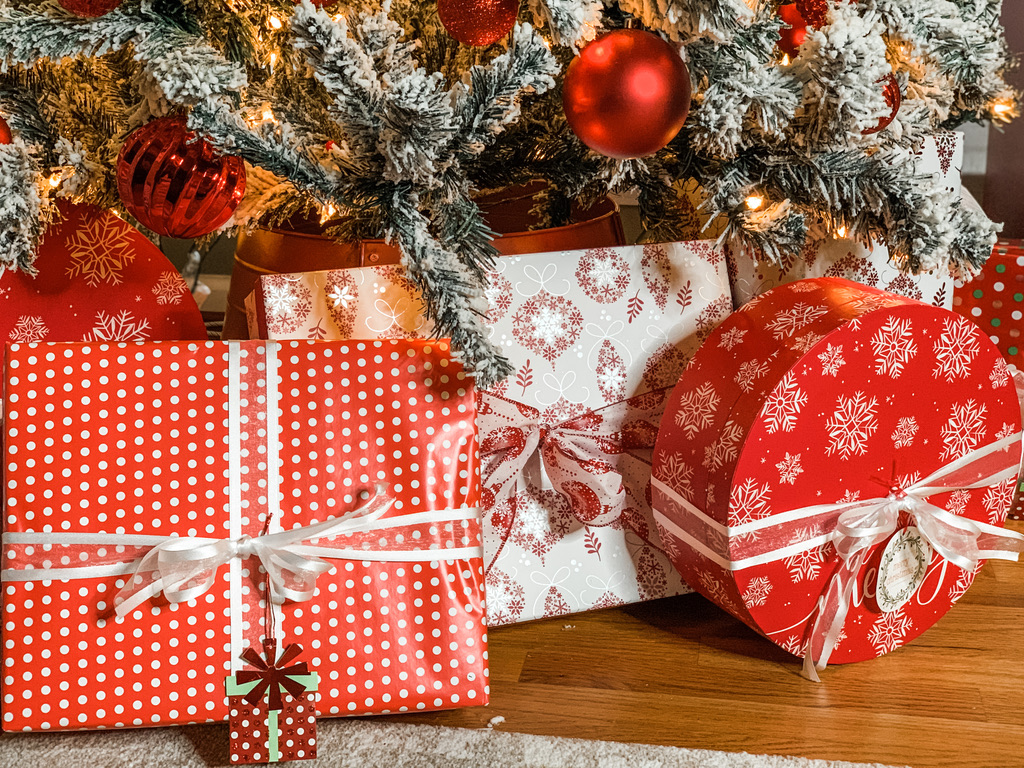 Mixing too many prints can look too busy. Instead, stick to two or three coordinating prints and then use solids in the same colors to make everything look more cohesive. A good rule of thumb is three varieties of paper and three varieties of ribbon.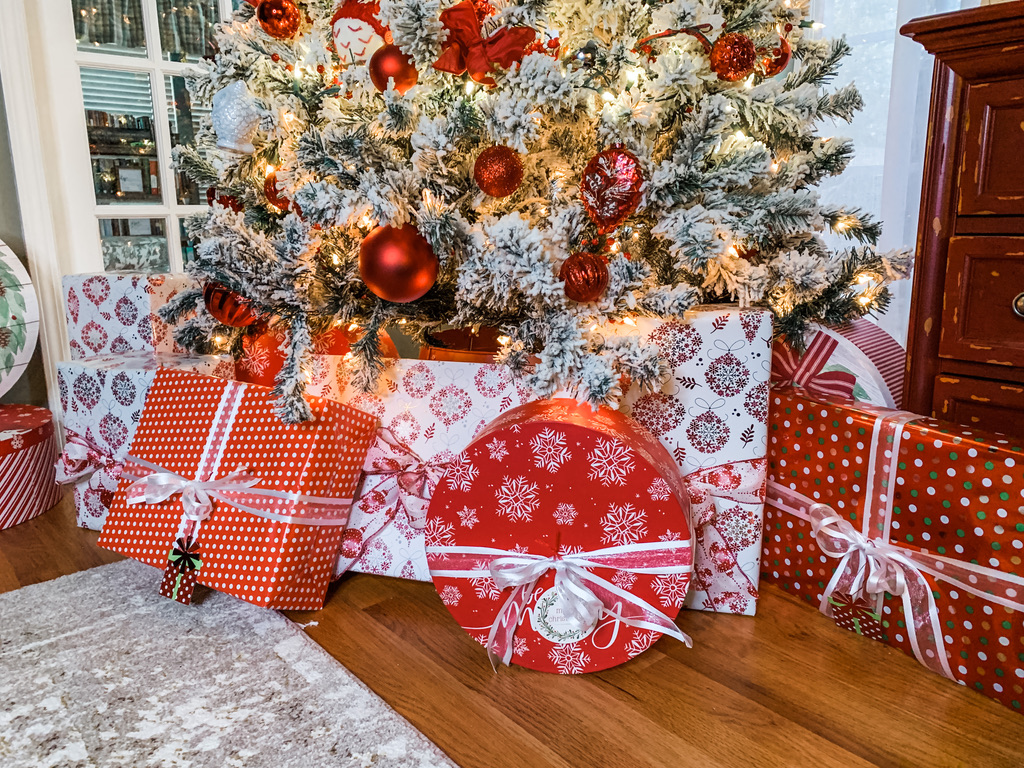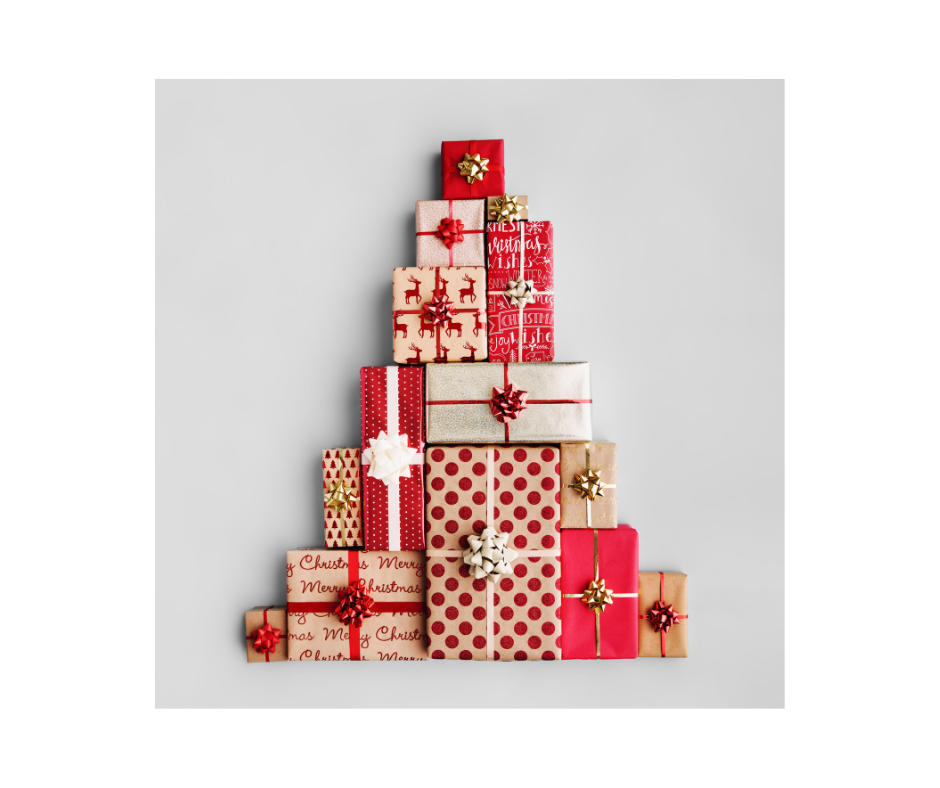 Box vs. Bag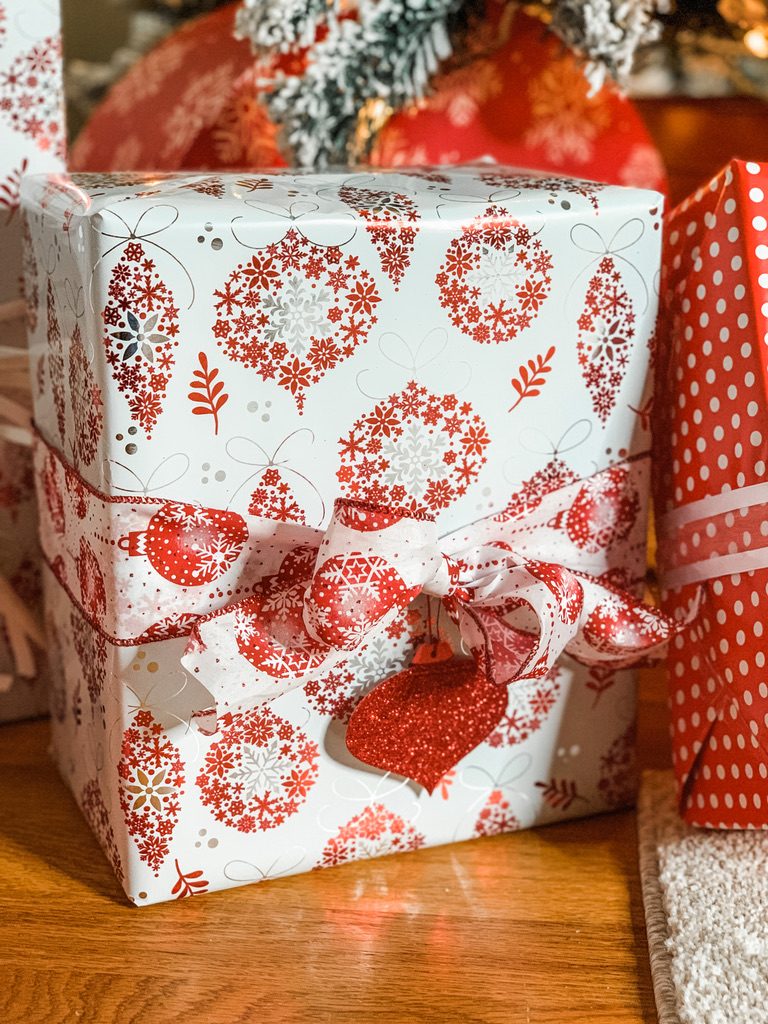 Gift bags have become very popular and they are super easy to use; however, your gift will look more impressive in a wrapped box of some kind. Boxes can be hard to come by, so save those Amazon boxes throughout the year or other boxes you may receive with online purchases.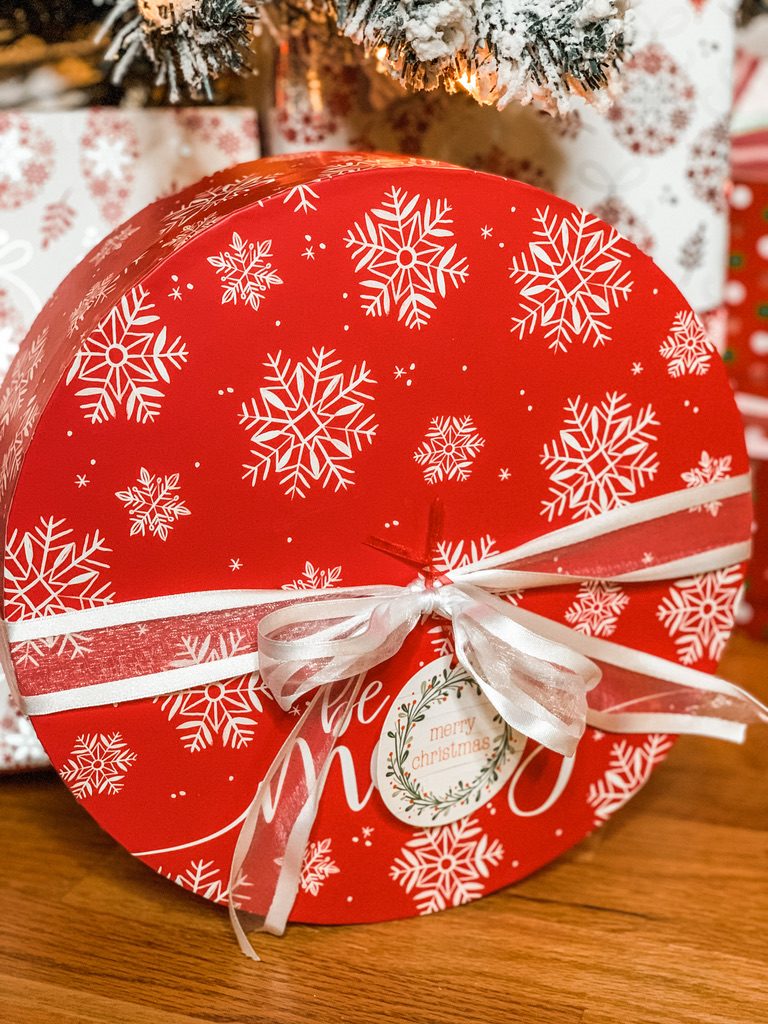 Another great resource are decorative gift boxes. I think these make beautiful gifts, and if you don't like to wrap this is a great option. I find them at Marshall's and T.J. Maxx at reasonable prices. You can also purchase them at Hobby Lobby or on Amazon. I'm sure there are other places, but that is where I have found them.
Use Non-Traditional Gift Wrap
Your gift can really stand out if you use a non-traditional or non-Christmas wrap. You could use a plaid or check pattern in your color palette for a unique look.
If you like the rustic look, consider brown paper with various styles of Christmas ribbon. Burlap and twine are also good rustic elements for gift wrapping.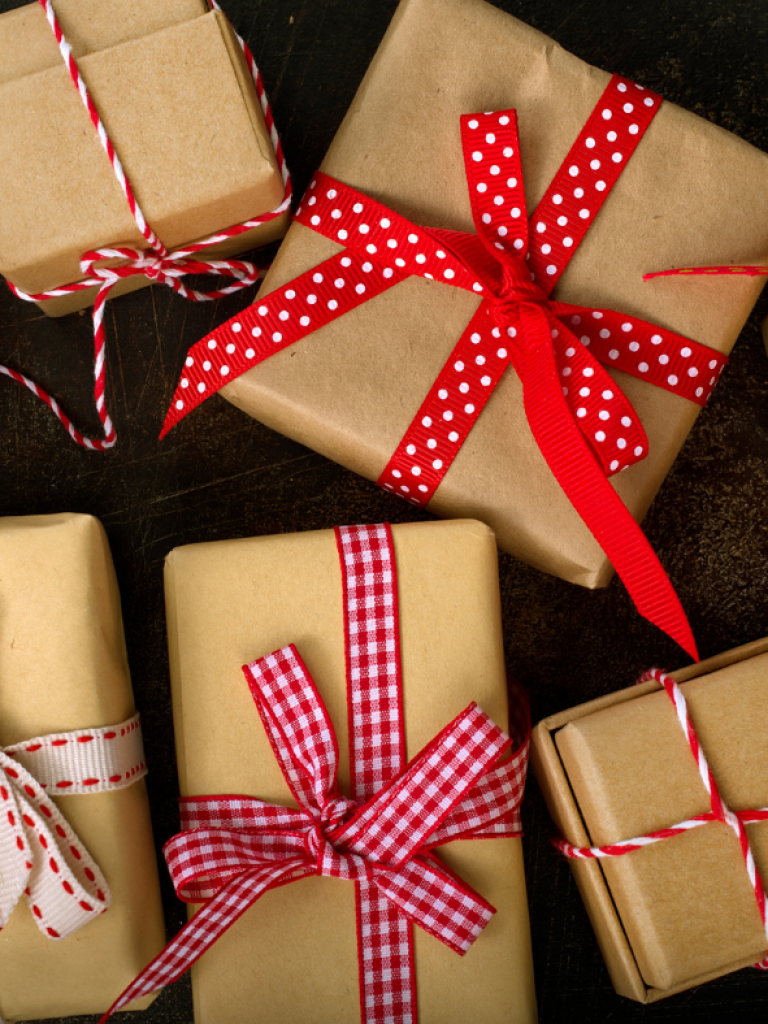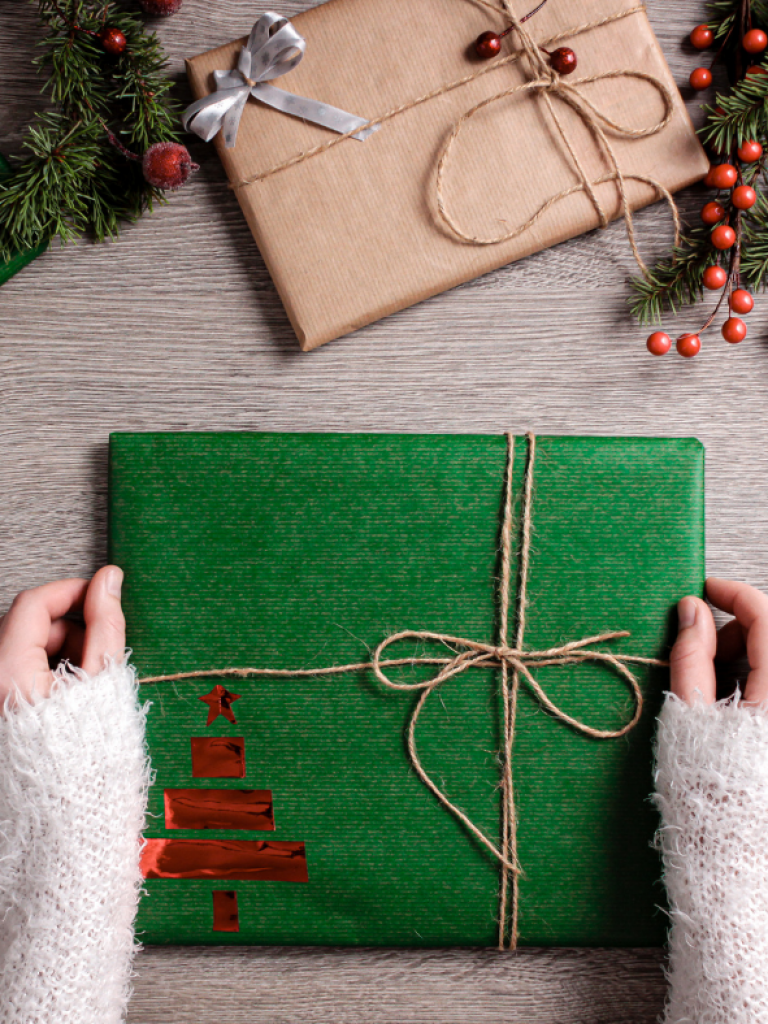 Use Real Ribbon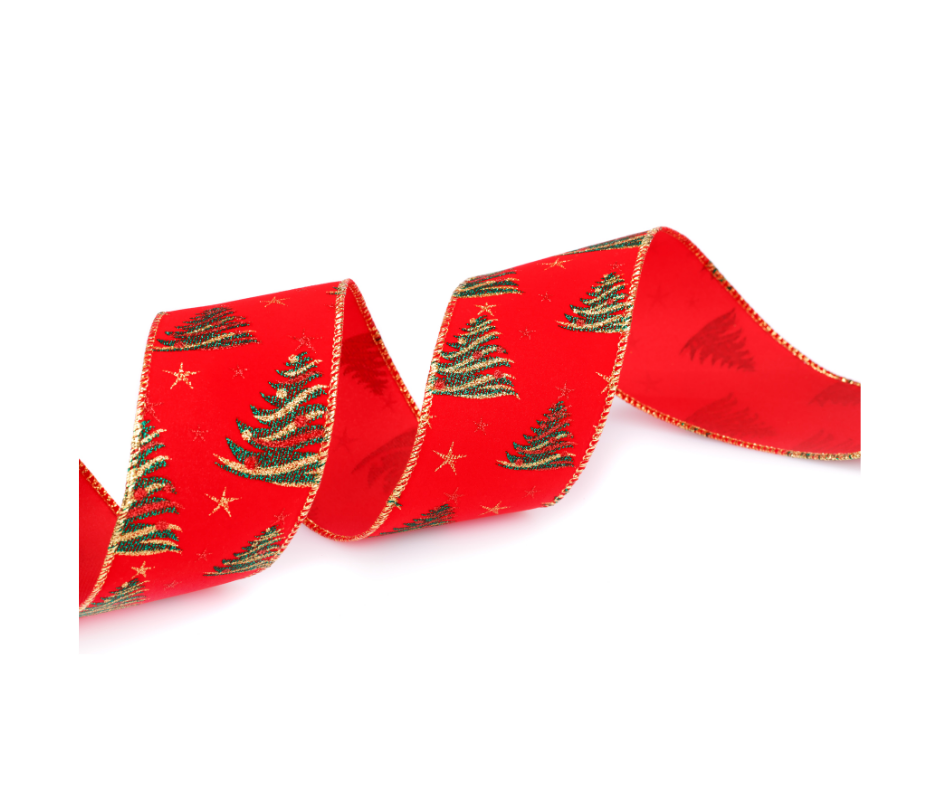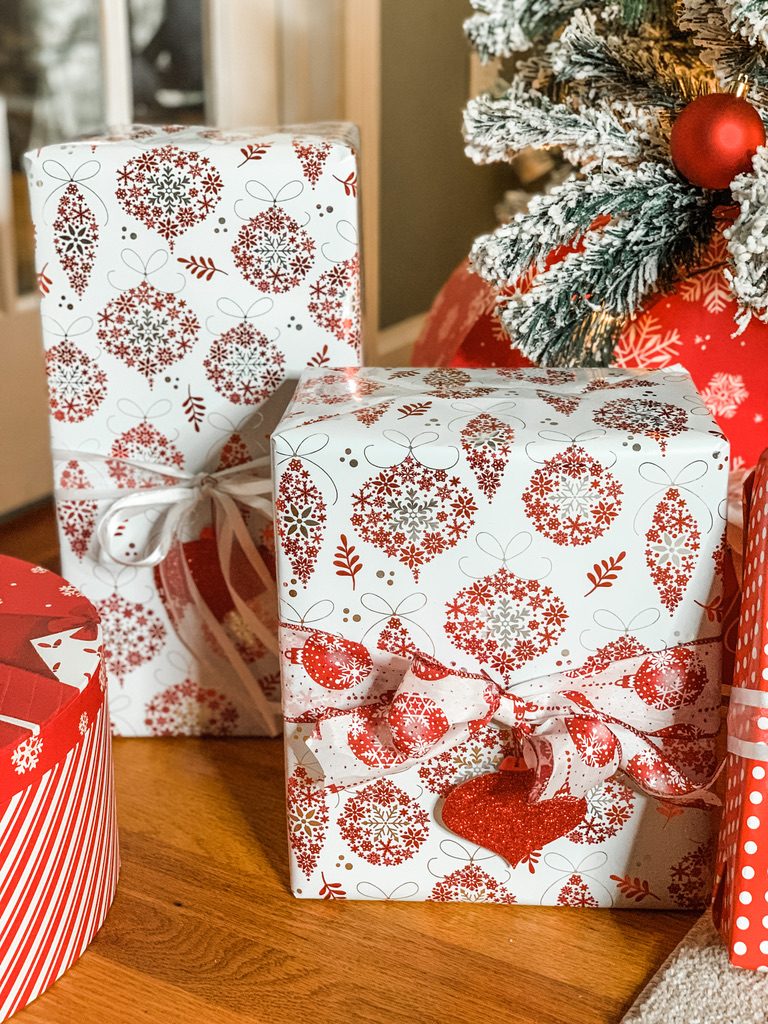 Real ribbon can be used over and over and let's be honest…it's so much prettier than the stick on bows. Have I used stick on bows? Yes..guilty. My mom would not be caught dead using a stick on bow, but I have used them out of convenience. I'm going to make an effort this year to use real ribbon instead.
There are tons of tutorials on Pinterest or YouTube on how to make bows. If that is just too much trouble, just tie your bow neatly and it will still look lovely.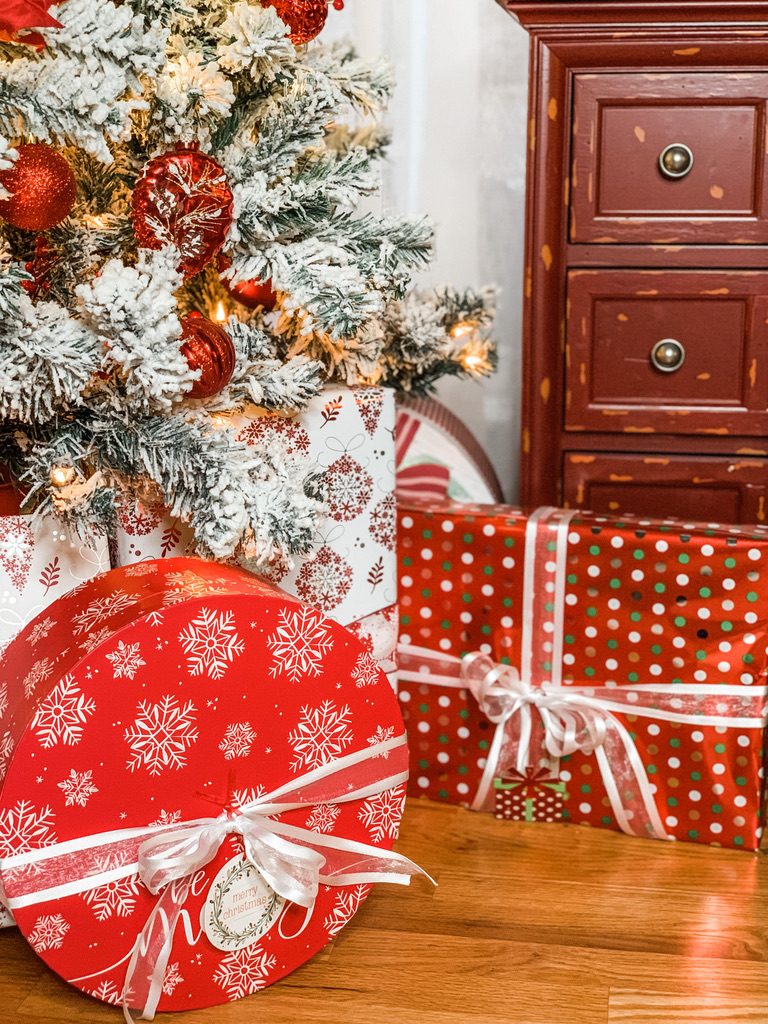 Another Christmas gift wrapping idea is to add extra touches to your gift to make it more special. Instead of a bow try using some of these things: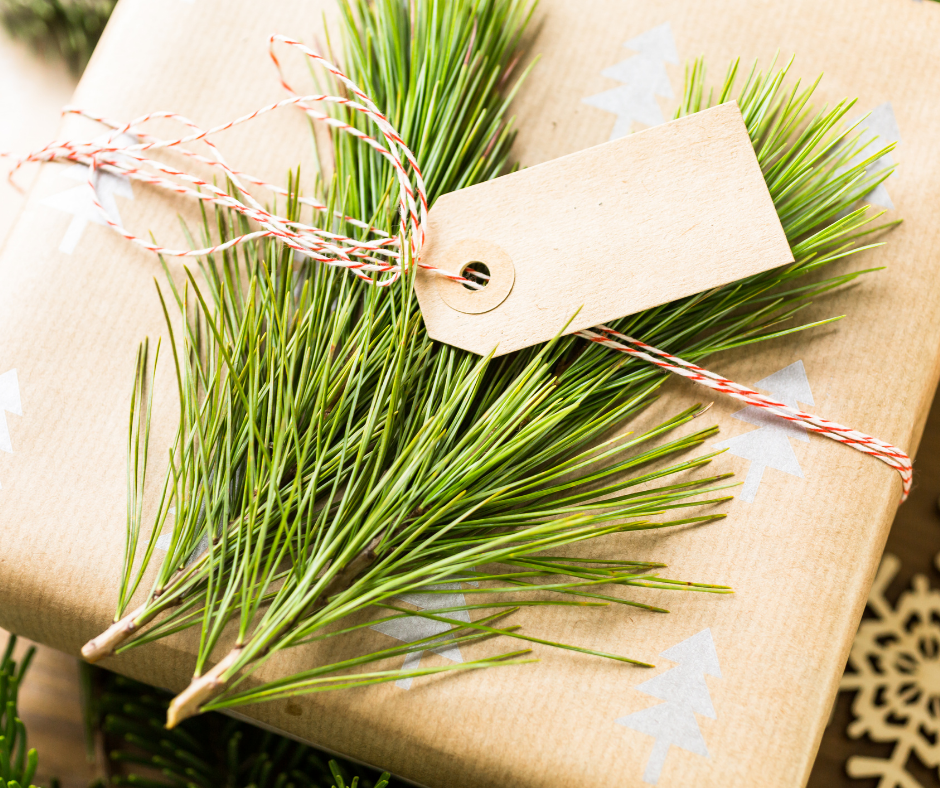 small wreaths
pine cones
sprigs of greenery
small Christmas ornaments
food such as candy or gingerbread
berries
small decor from a craft store (trees, miniature ornaments, mini garlands, ect.)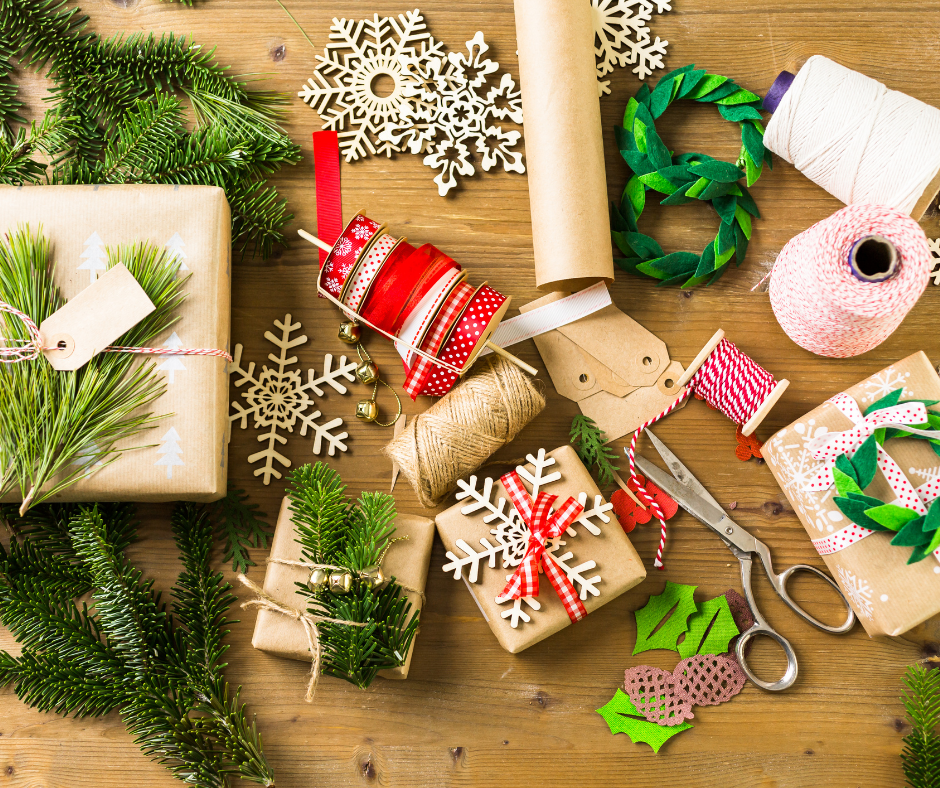 Make A Gift Wrapping Station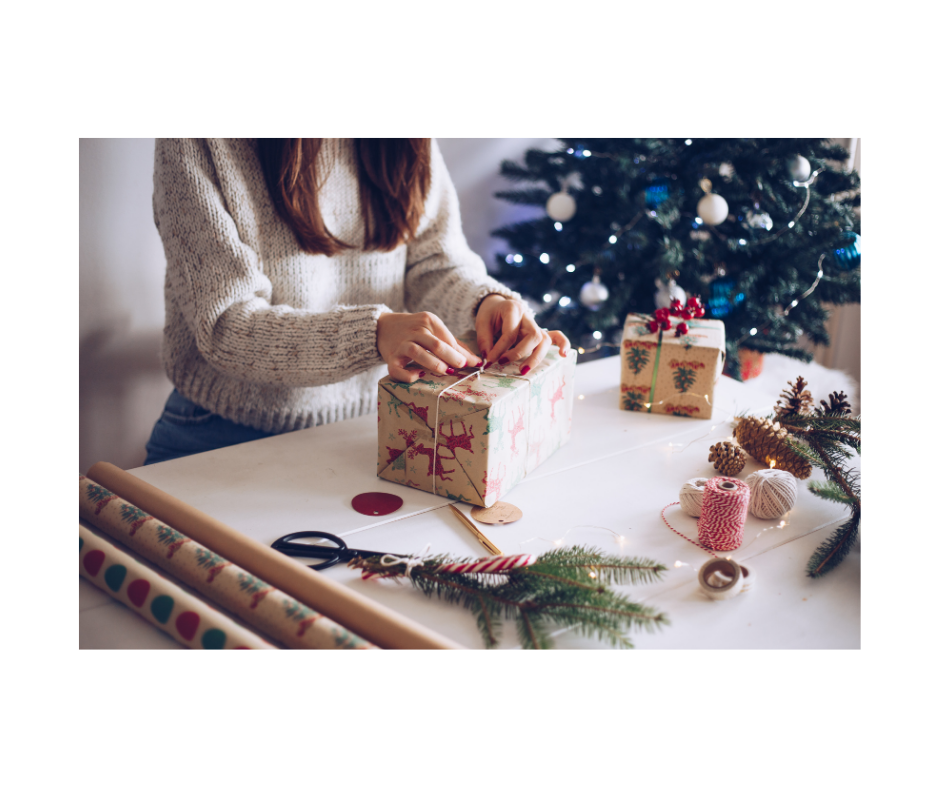 Making a designated gift wrapping station will make the task so much easier and less chaotic. I have a craft area in my basement where I have everything in one place. Create your own gift wrapping station in an area that works for you.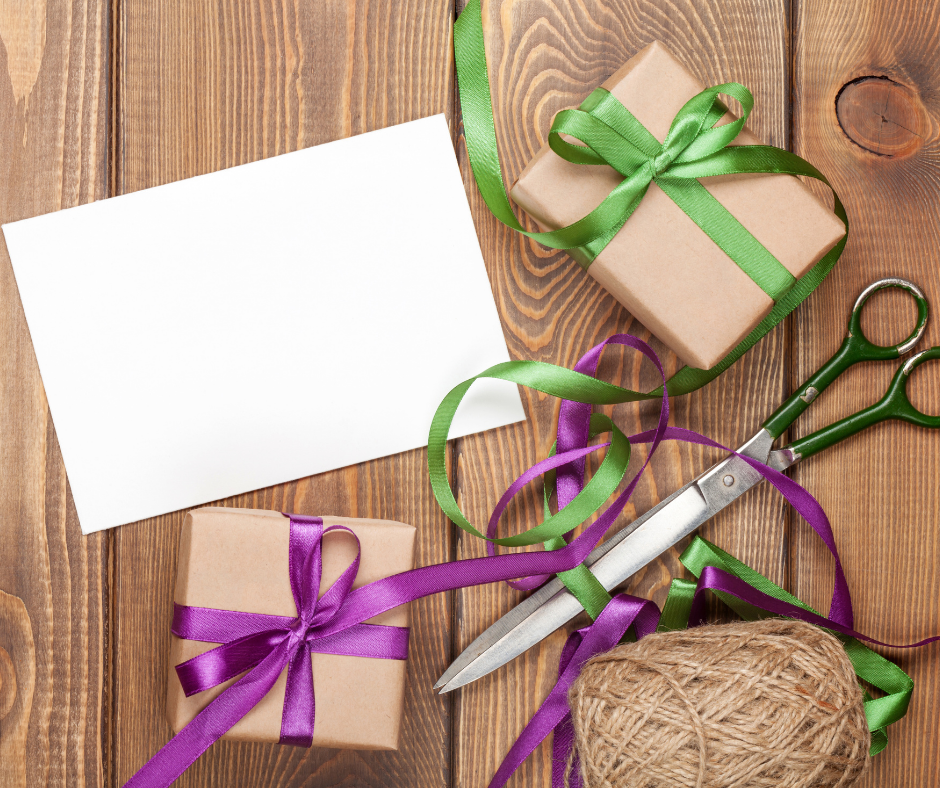 Try a few of these Christmas gift wrapping ideas and your gifts will look like a scene from a Hallmark movie, and your friends and family will appreciate a beautifully wrapped gift!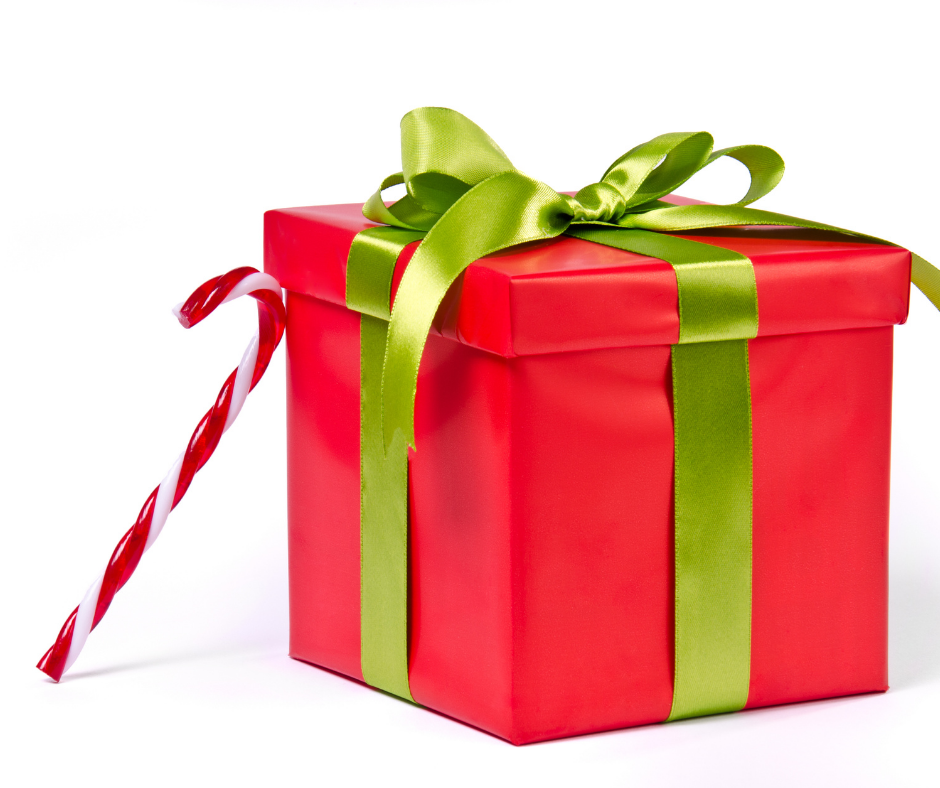 My red and white gift boxes came from Hobby Lobby. I can't directly link to them, but here is the link for Hobby Lobby.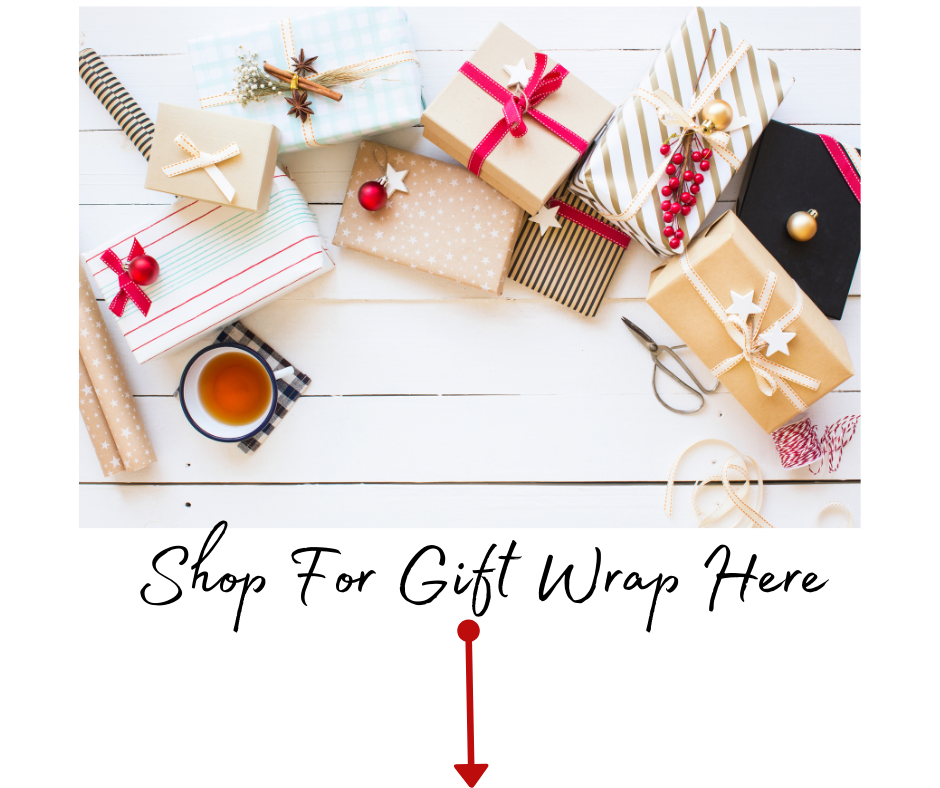 I have put together a shopping widget including:
Coordinating Gift Wrap
Gift Boxes
Tissue Paper
Ribbon

For more Christmas decor ideas check out my Christmas Home Decor Ideas post.