Can you believe we are well into September already? If you haven't started your fall decorating, now is the time! If you need some inspiration to get started, you have come to the right place! I like to enjoy my fall decor as long as possible, so I always try to have everything done by mid-September. Today I'm kicking off my fall home tour 2020 with the family room decor.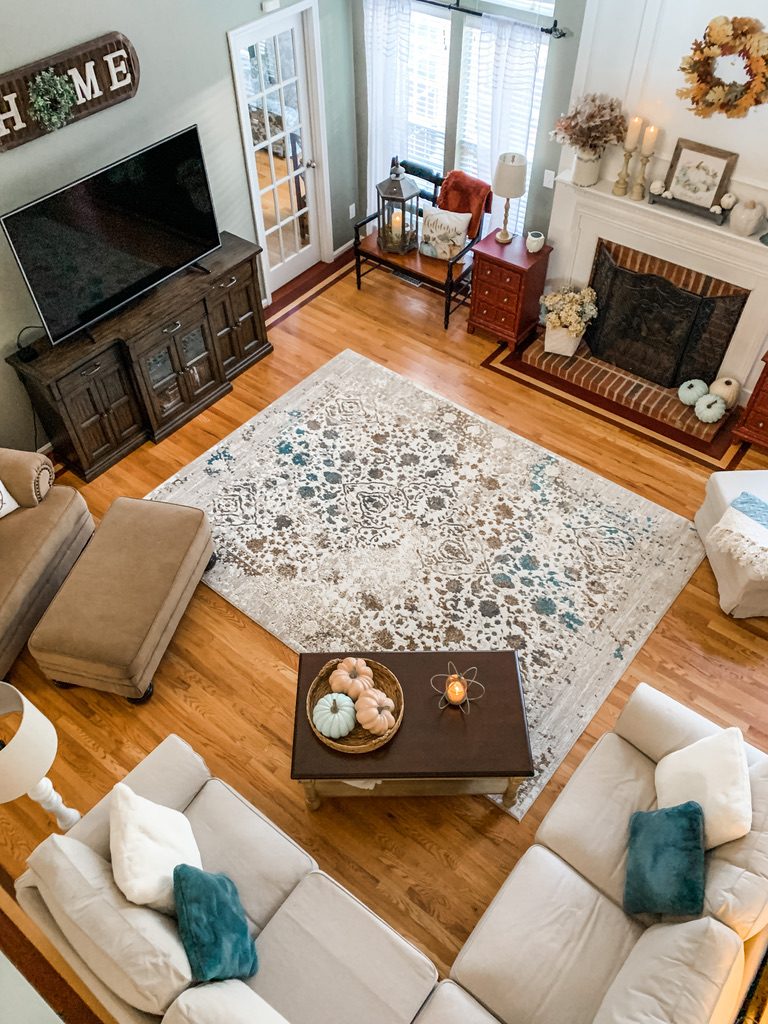 The family room and the kitchen area are really the heart of our home. It's where we gather as a family and where we host friends, so I usually do most of my seasonal decorating in this space. I did not purchase a lot of new decor this year since I already have so much. Over the past couple of years, I have been transitioning to lighter and more neutral tones for fall as opposed to the traditional orange, red, and yellow fall colors. You will see both the traditional and non traditional colors in my decor because I still love those vibrant pops of color!
The Mantle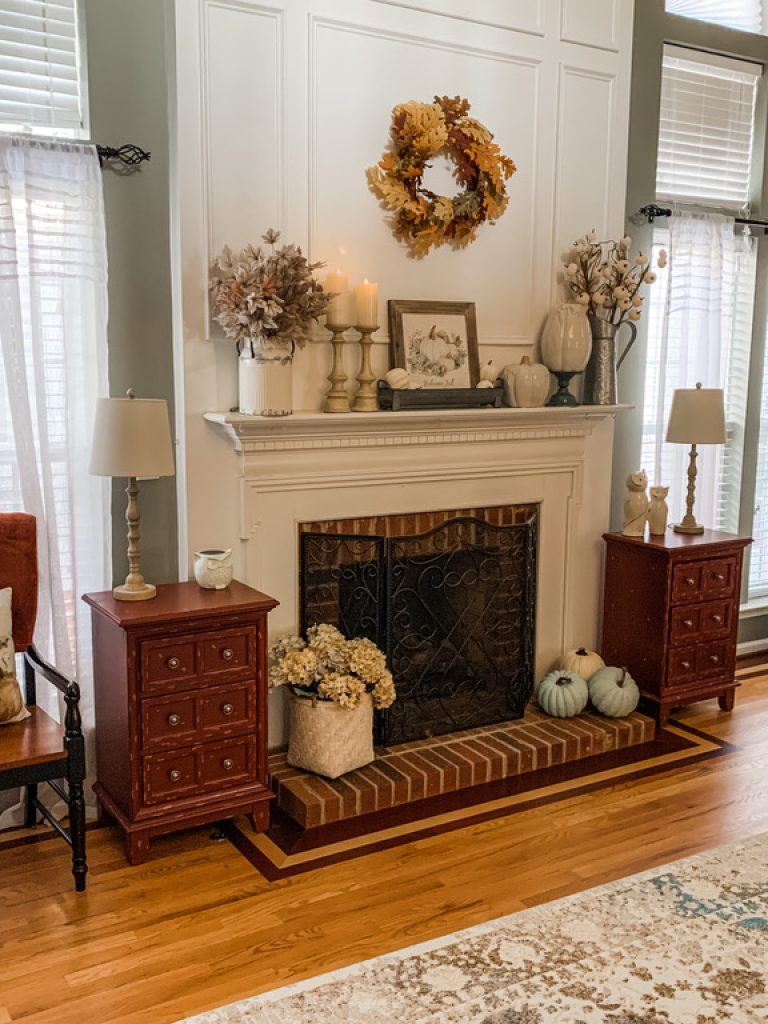 My fall home tour 2020 starts with the mantle. This is always the most challenging space for me because my mantle is very narrow and the white wood detail goes all the way to the ceiling. It is difficult to arrange pieces that have enough height to balance out the proportions, while still fitting them on the narrow mantle.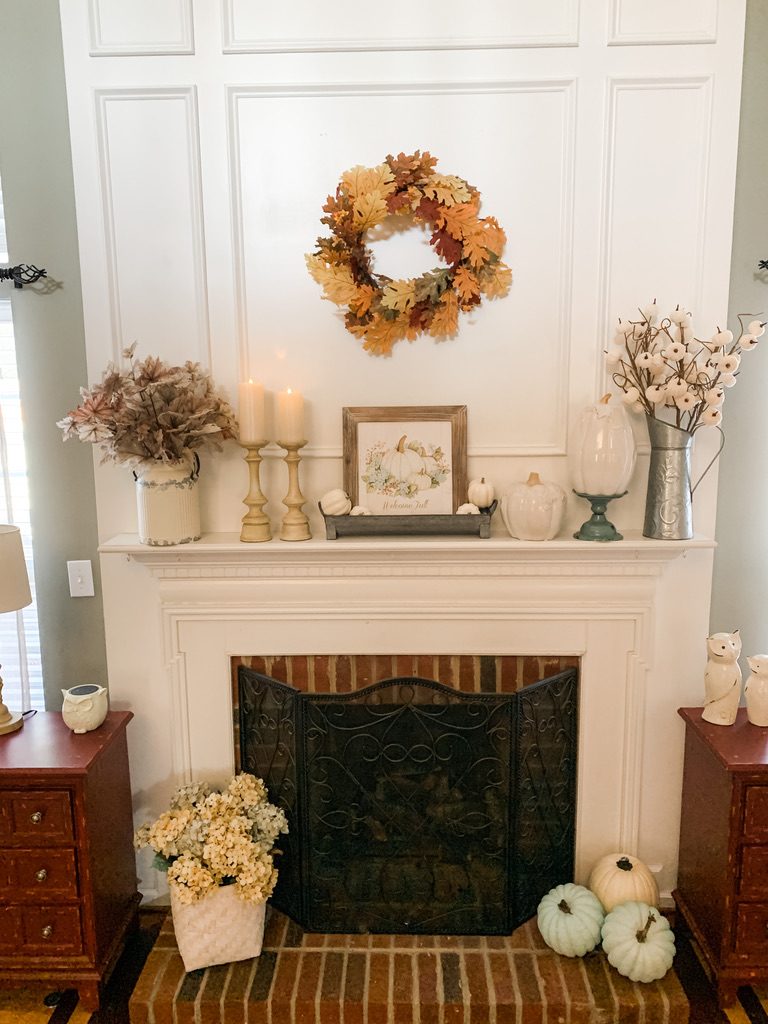 With the exception of the wreath, I used whites, neutrals, and a little bit of blue.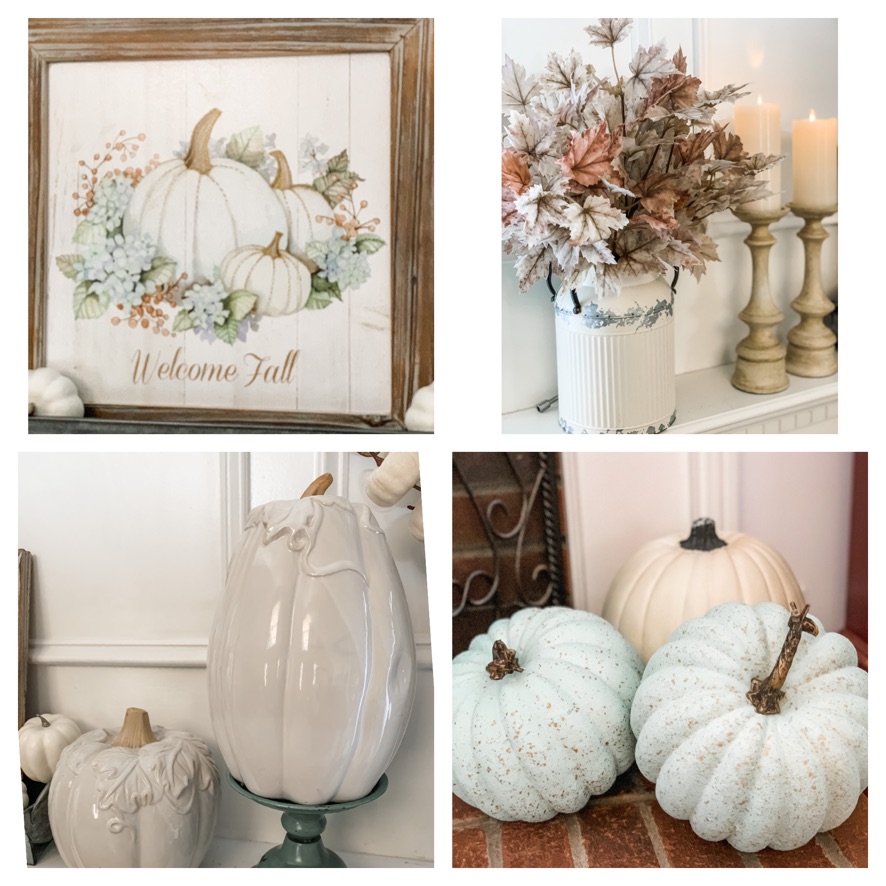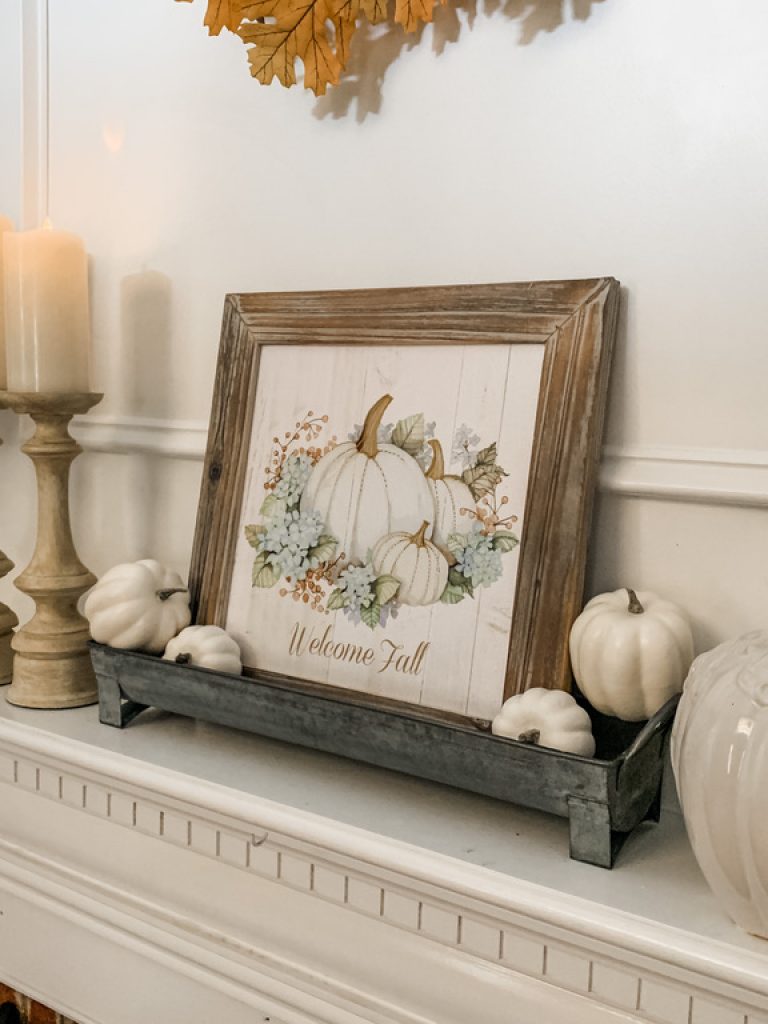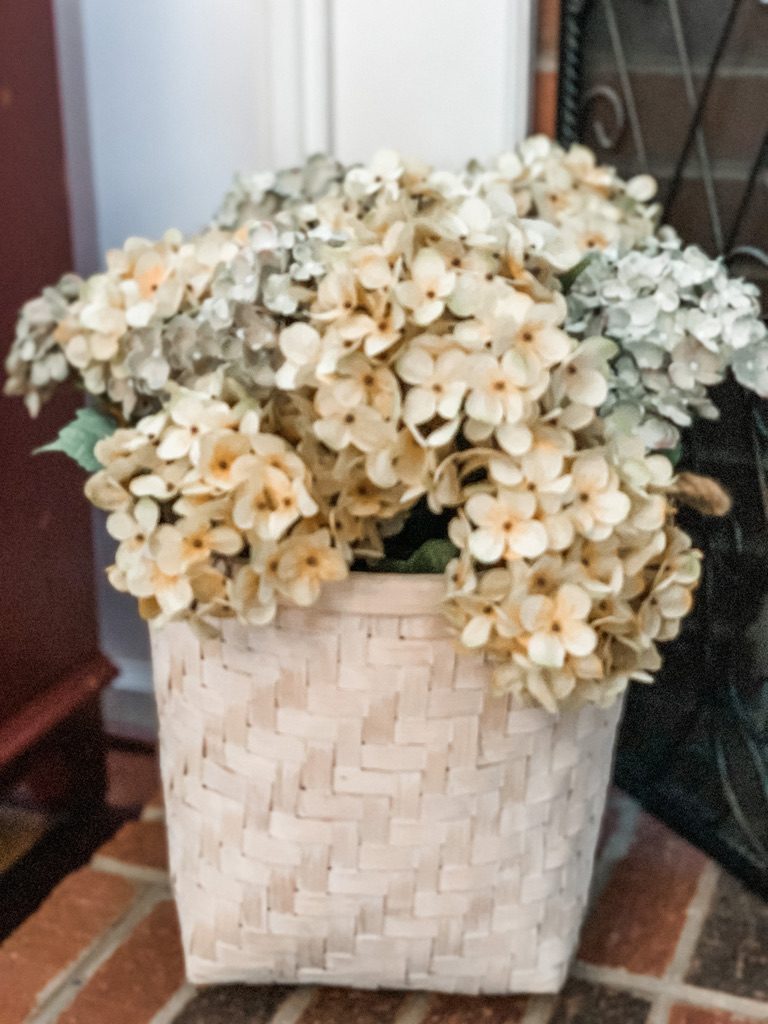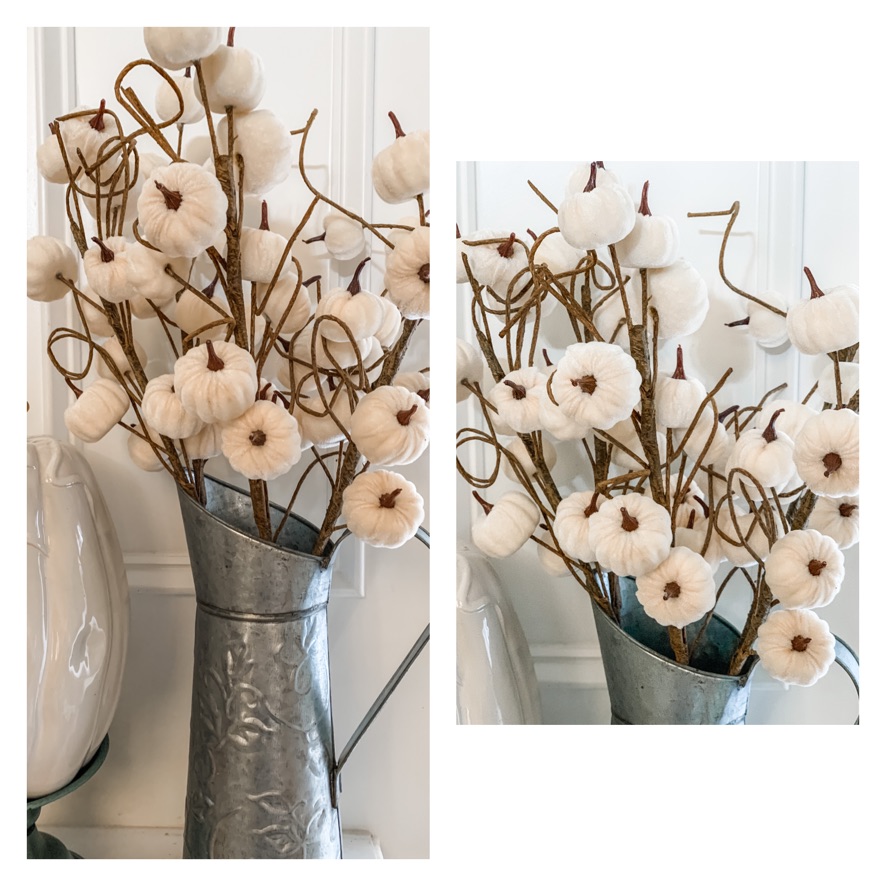 These white pumpkin stems are one of my favorite new purchases this year. I either found these at Hobby Lobby or At Home…I can't remember which.
Mixing Neutrals and Traditional Fall Color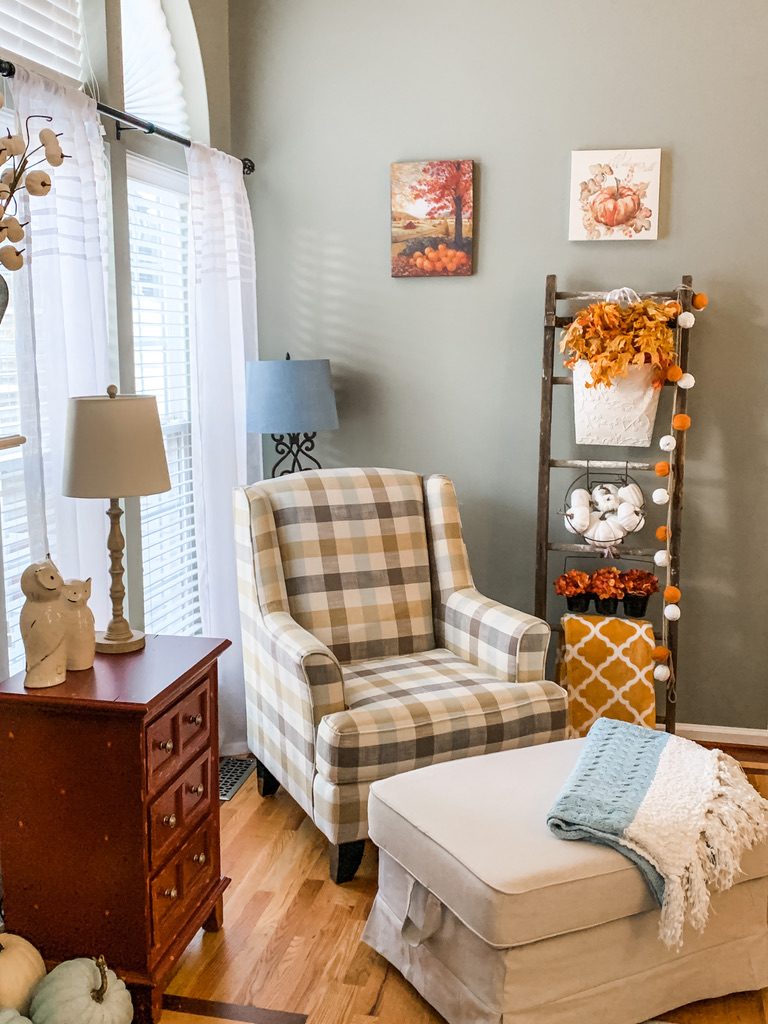 This corner of the room is a good example of how I mix the lighter neutrals with the vibrant fall colors. The chair and ottoman represent my current preference for the light and airy colors, and the antique ladder has the unmistakable look of Autumn.
I purchased my antique ladder last fall. If you missed my post on how to decorate an antique ladder you can see it here. This is an easy piece to move to any location, and is also perfect for seasonal decorating. For fall, I chose a white door bucket full of bright orange leaves mixed with white pumpkins.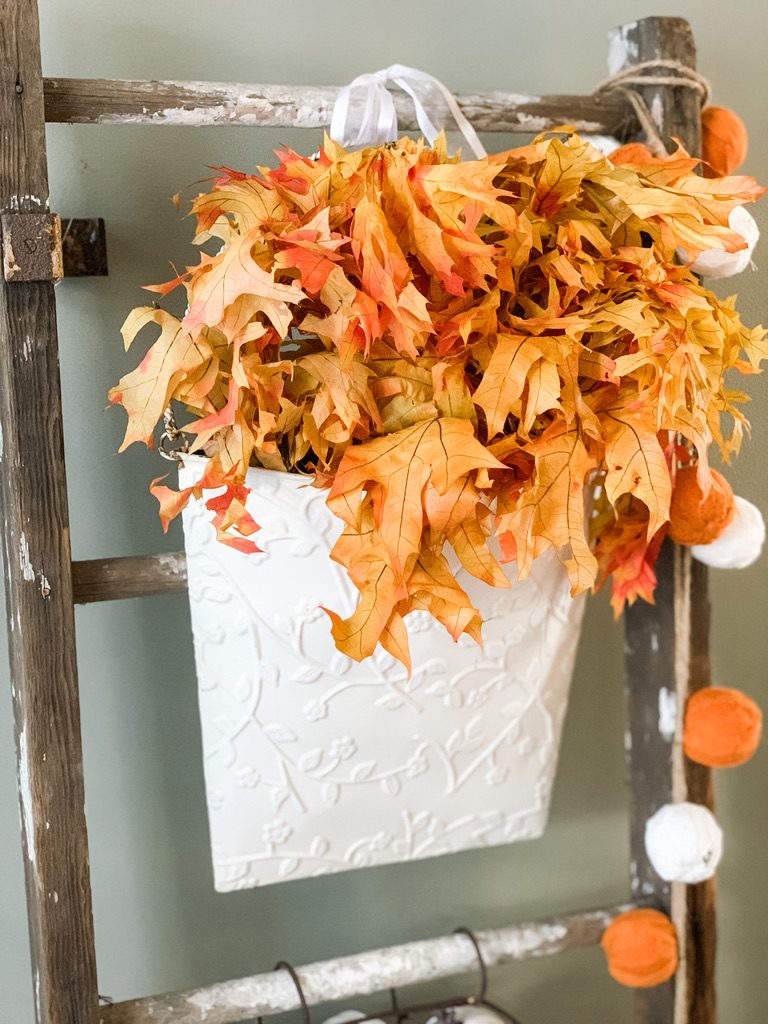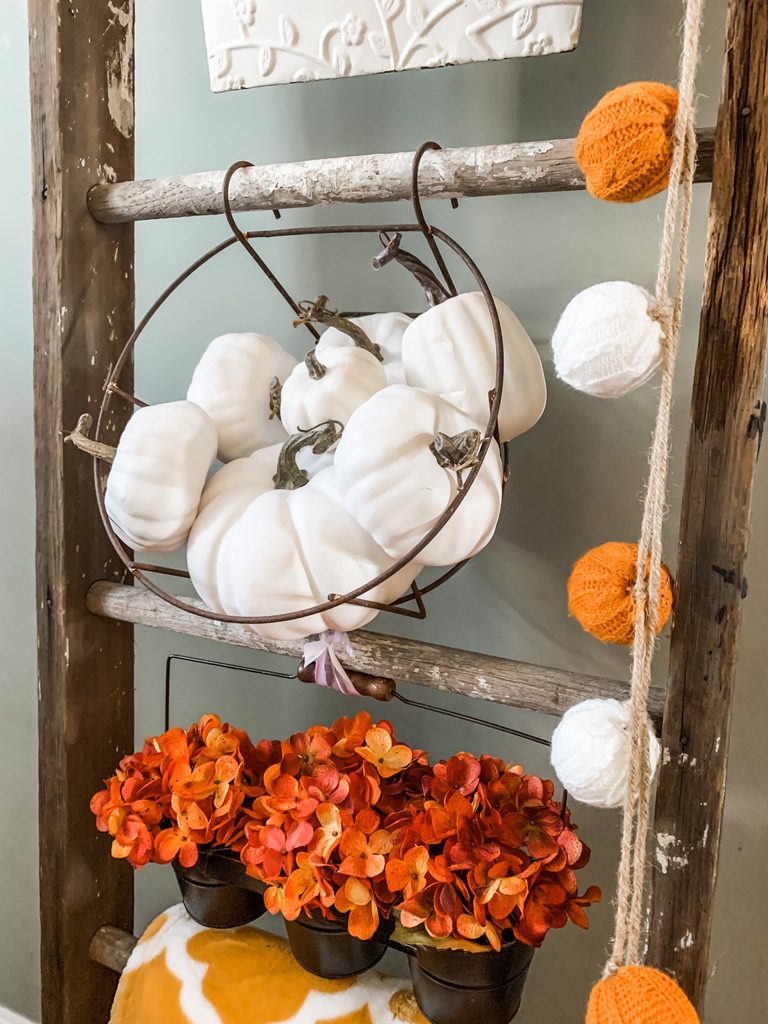 The orange and white pumpkin garland is another new purchase this year. I think it is just so cute! These came from At Home, but I couldn't find them online.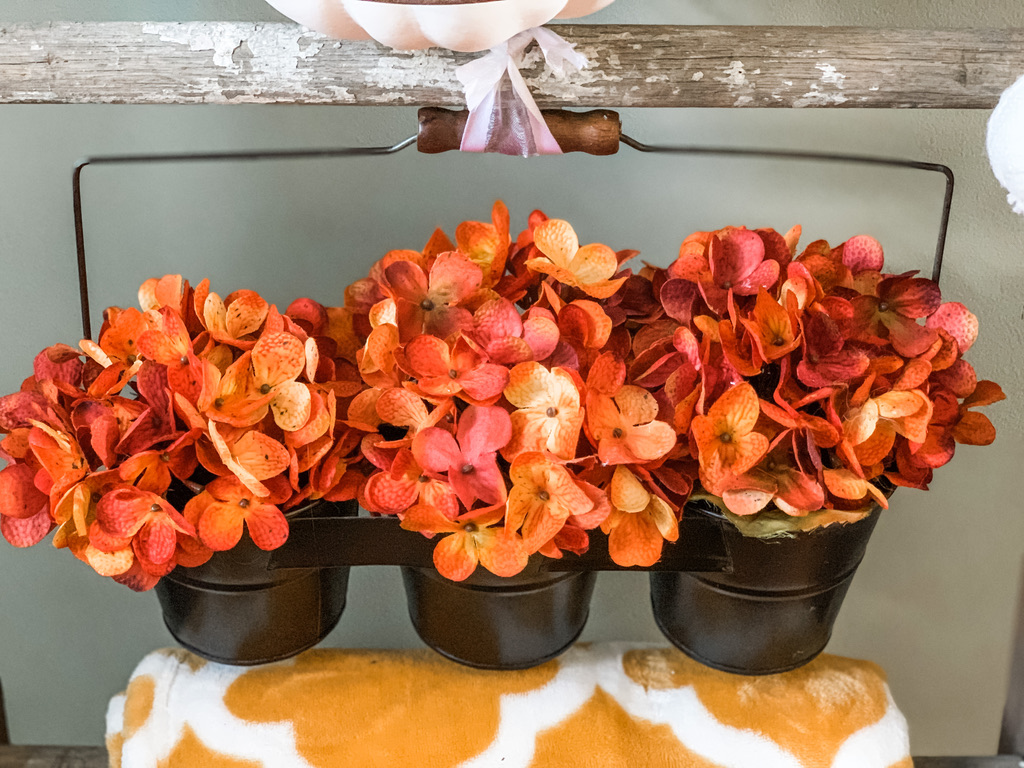 Sofa Table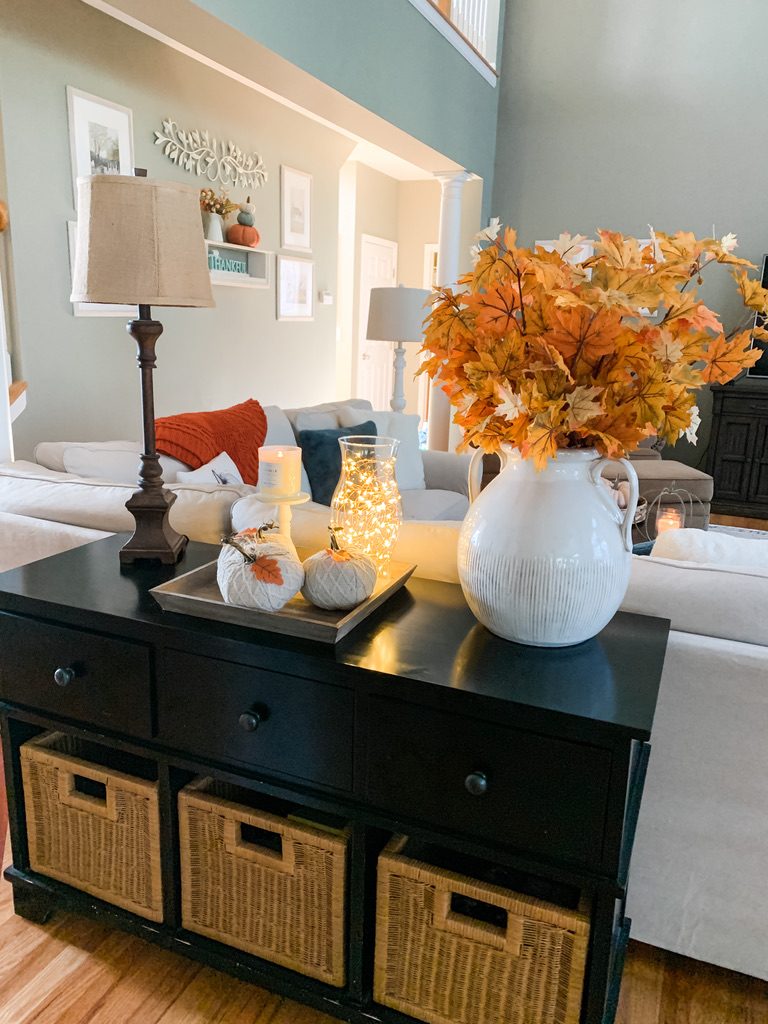 I've had this sofa table for years, and even though I wish is wasn't black I still like the style of it. I continued the neutral theme with a white vase, rustic wooden tray, cream colored sweater knit pumpkins, and a vanilla candle.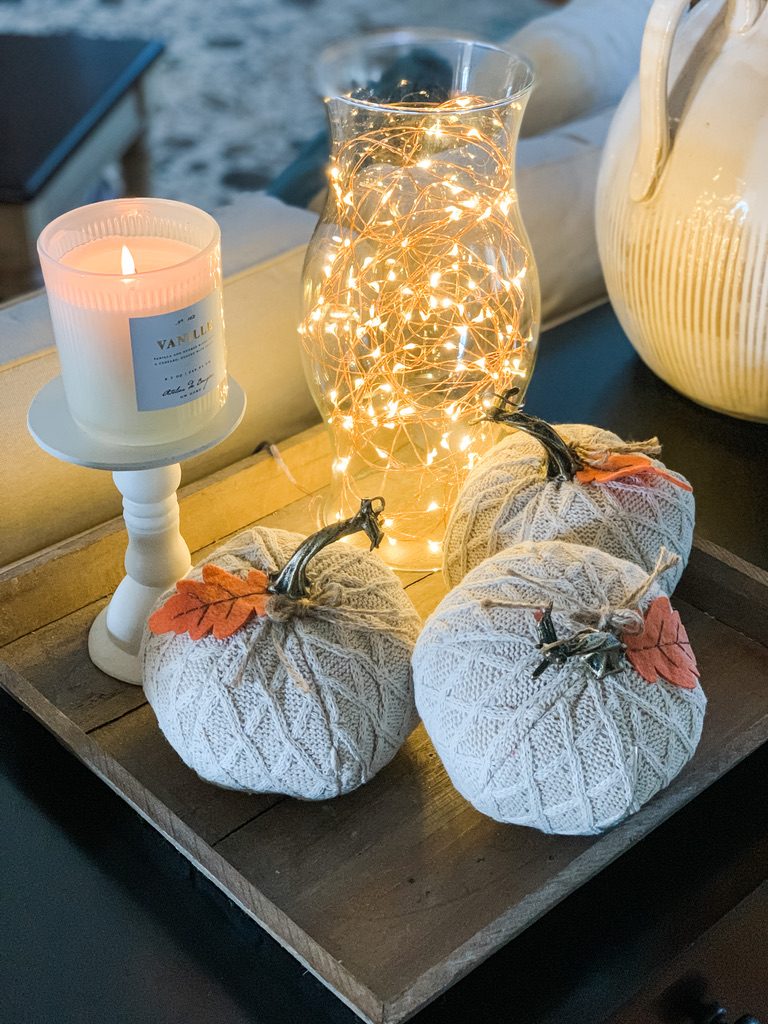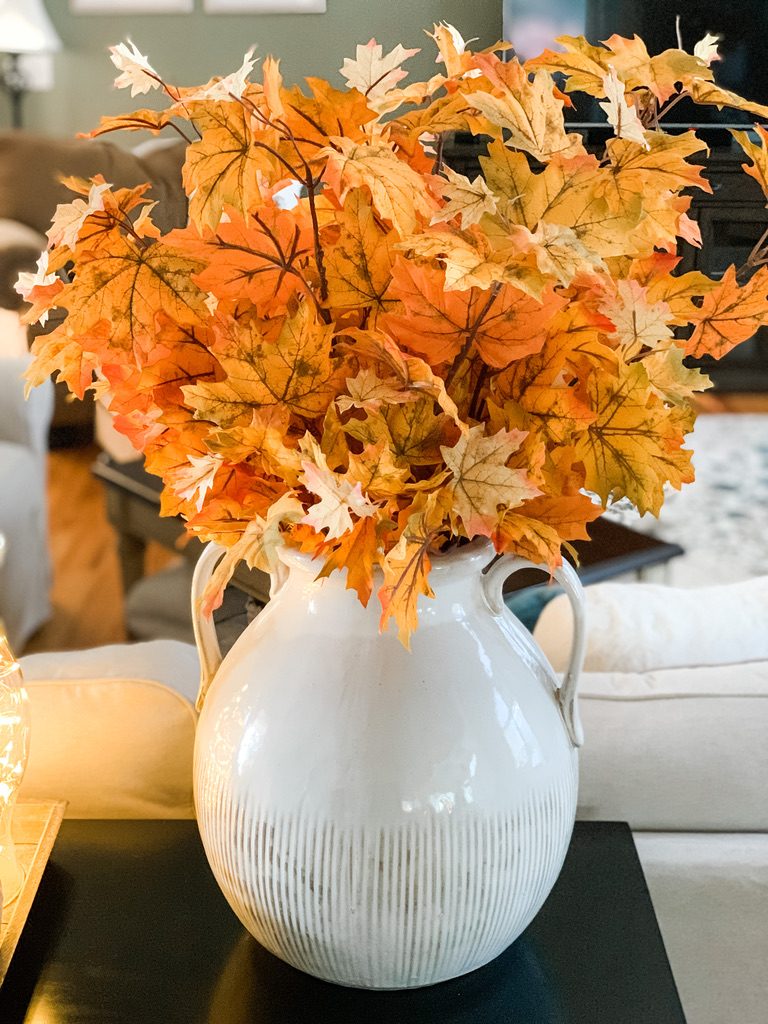 A white vase with orange maple leaves makes a nice statement in this space.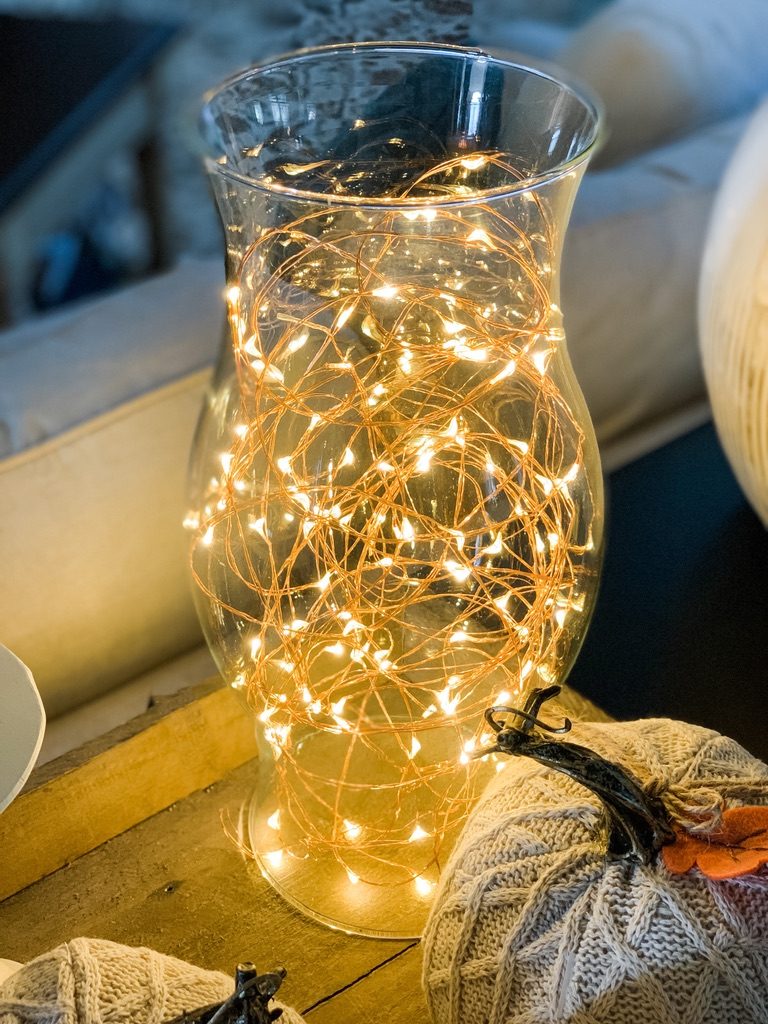 An easy way to create some drama and atmosphere is to use simple fairy lights inside a glass container. These are on a copper wire and are electric. There are also battery operated versions that are easy to find on Amazon. I have linked some similar lights in the shopping widget at the end of the post.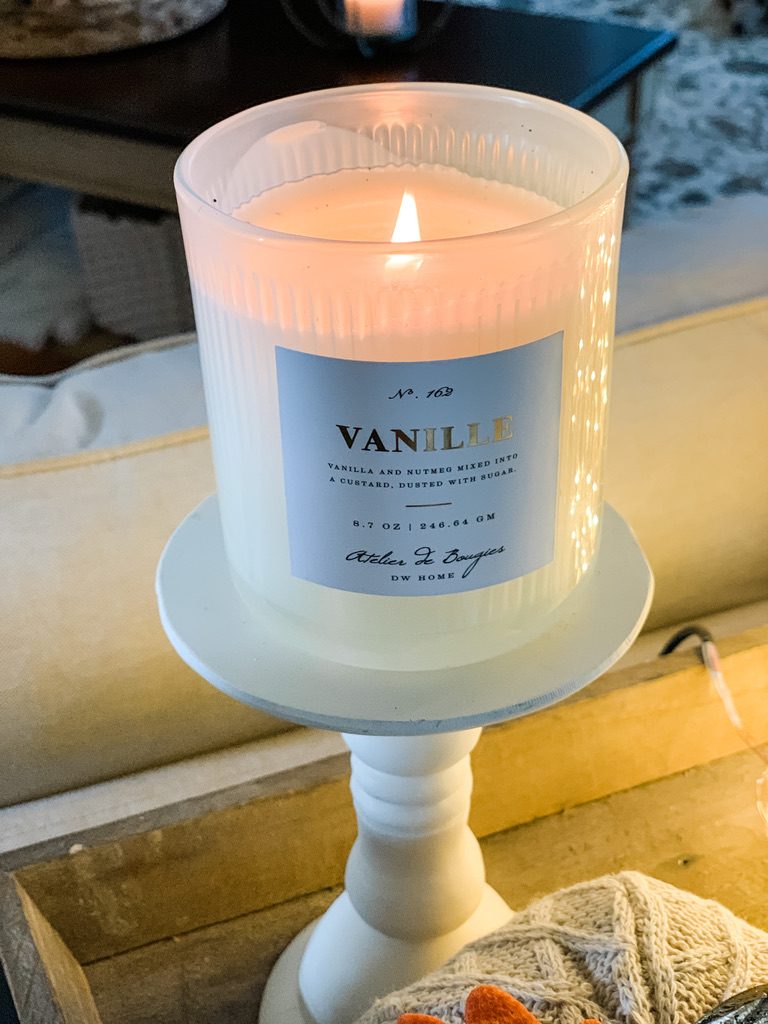 Other than pumpkin, my favorite candle scent is vanilla and this candle blends in nicely with the decor.
Sofa/Coffee Table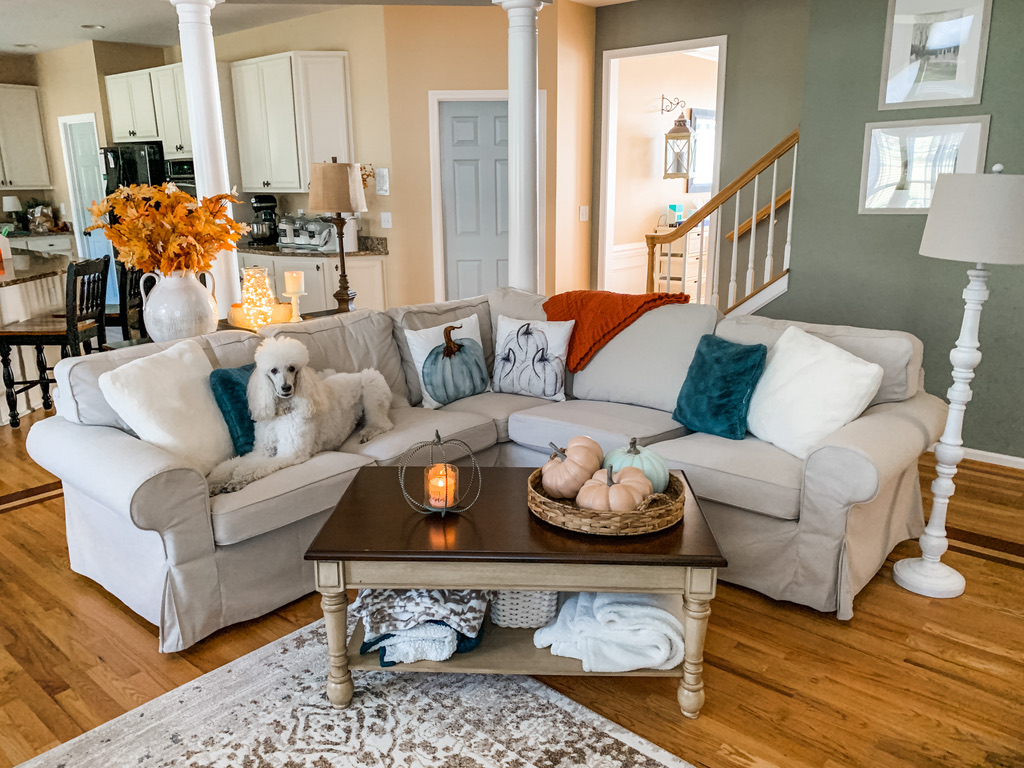 Our sectional sofa is one of the best purchases we have ever made. It is from Ikea and I have been so impressed with the quality. I love that I can remove the slip covered cushions and wash them when needed. Lily likes the sofa too!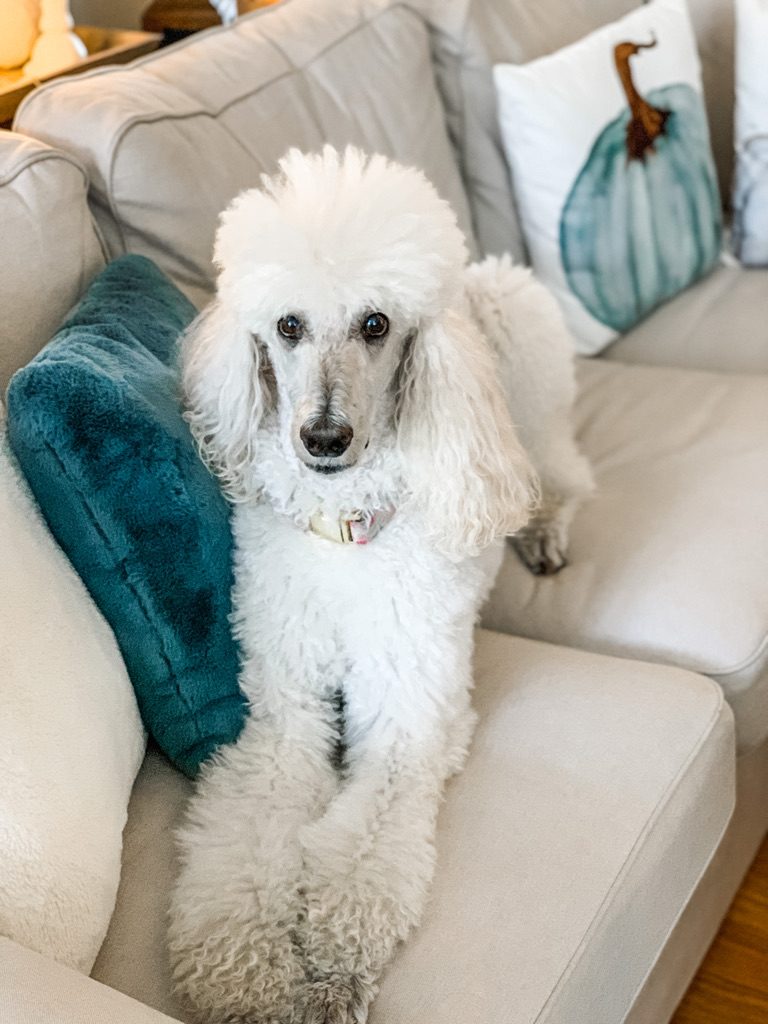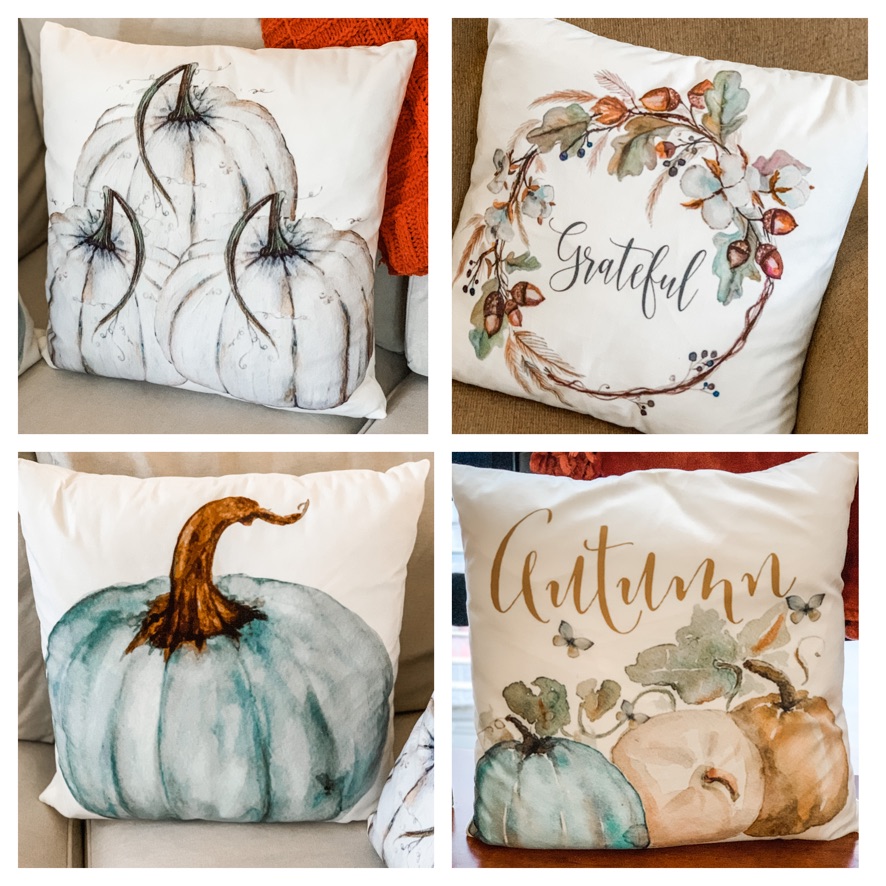 These fall pillow covers are from Amazon. I purchased them last year, and they are still available this year. I have provided a link for them in the shopping widget.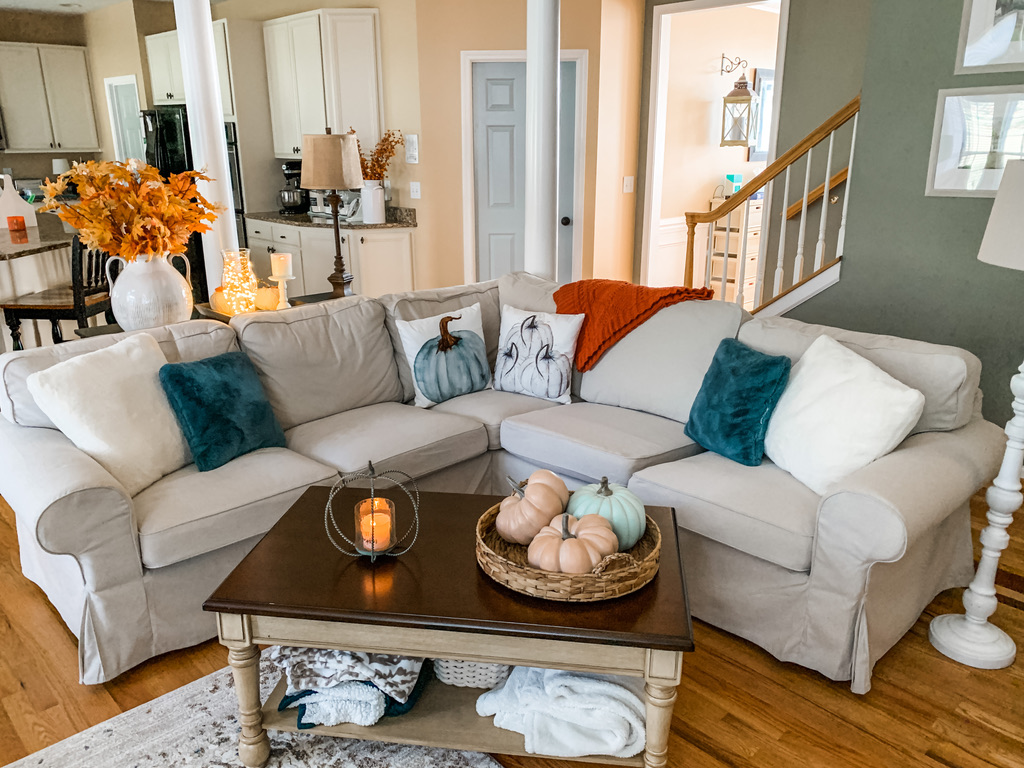 A burnt orange throw ties the neutrals with the traditional fall colors. On the coffee table I kept things simple with some pumpkins and a candle.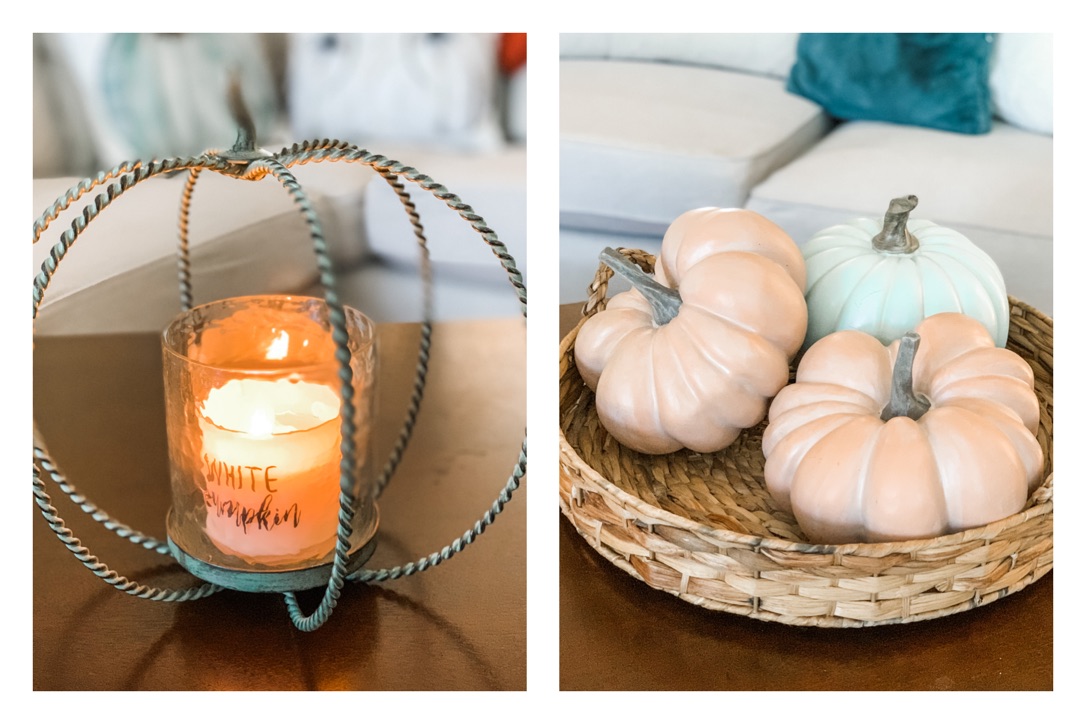 Decorative Bench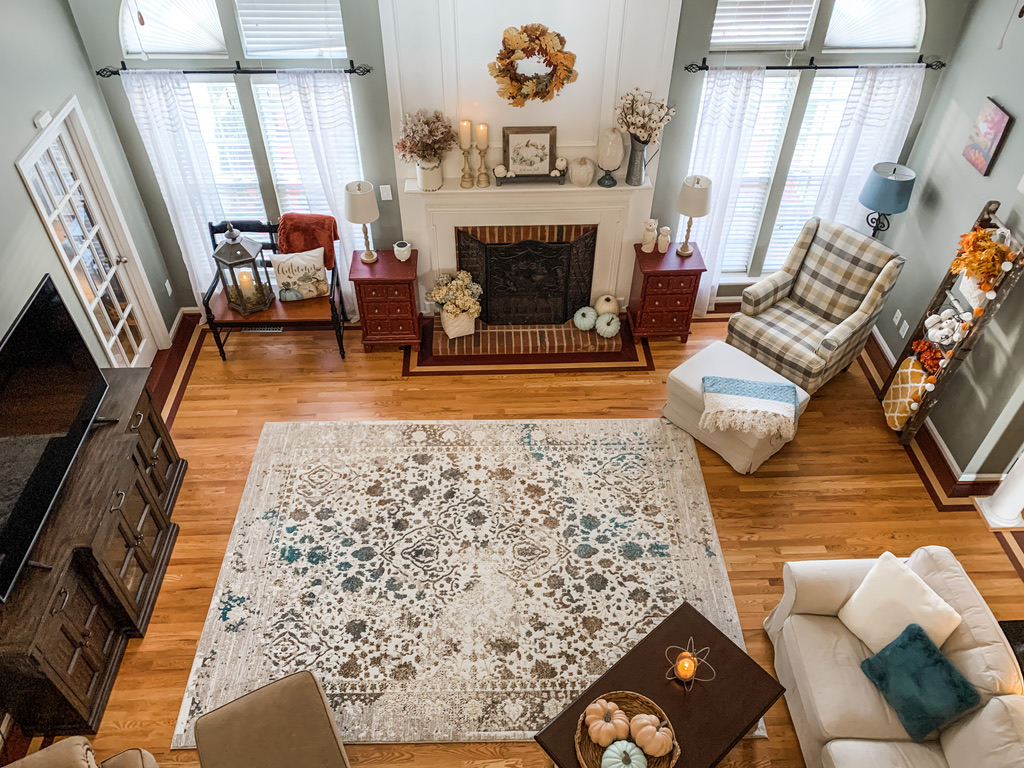 To the left of the fireplace, I have a decorative bench. A farmhouse style lantern with a flickering candle provide some light. A pillow and throw complete the look.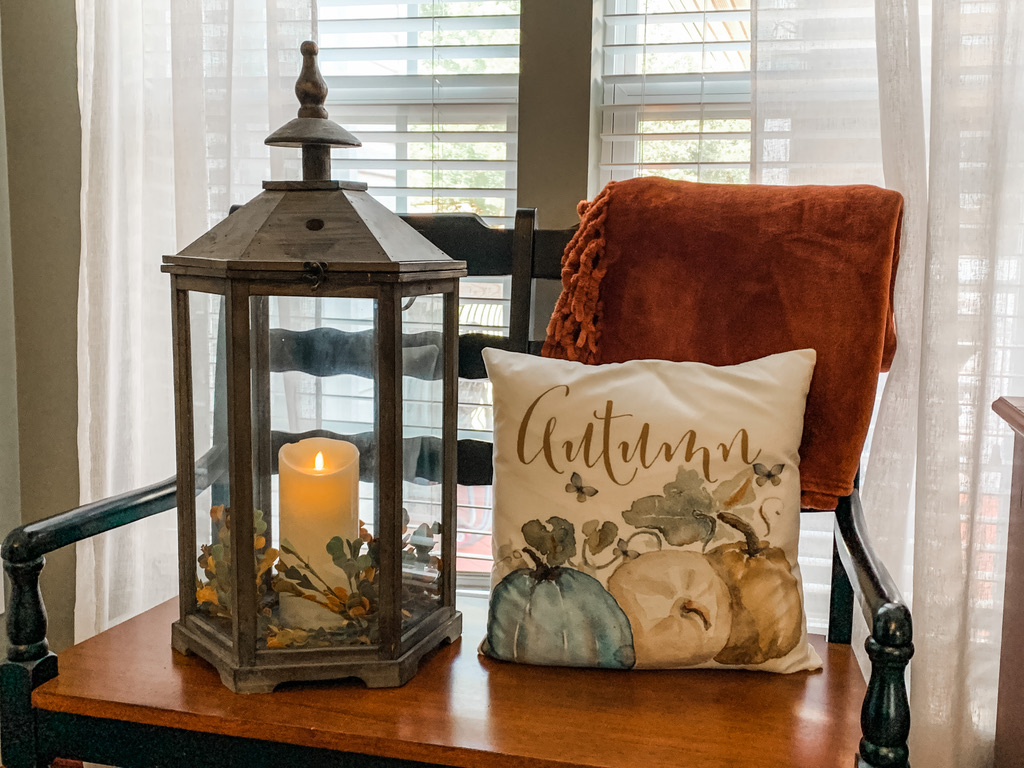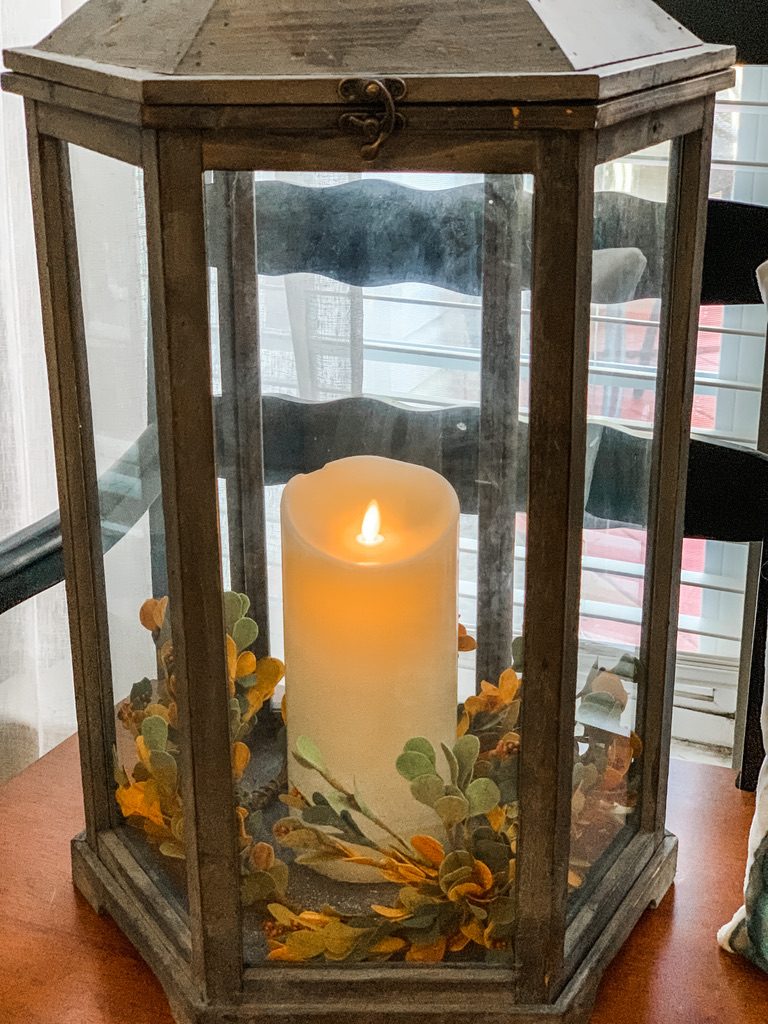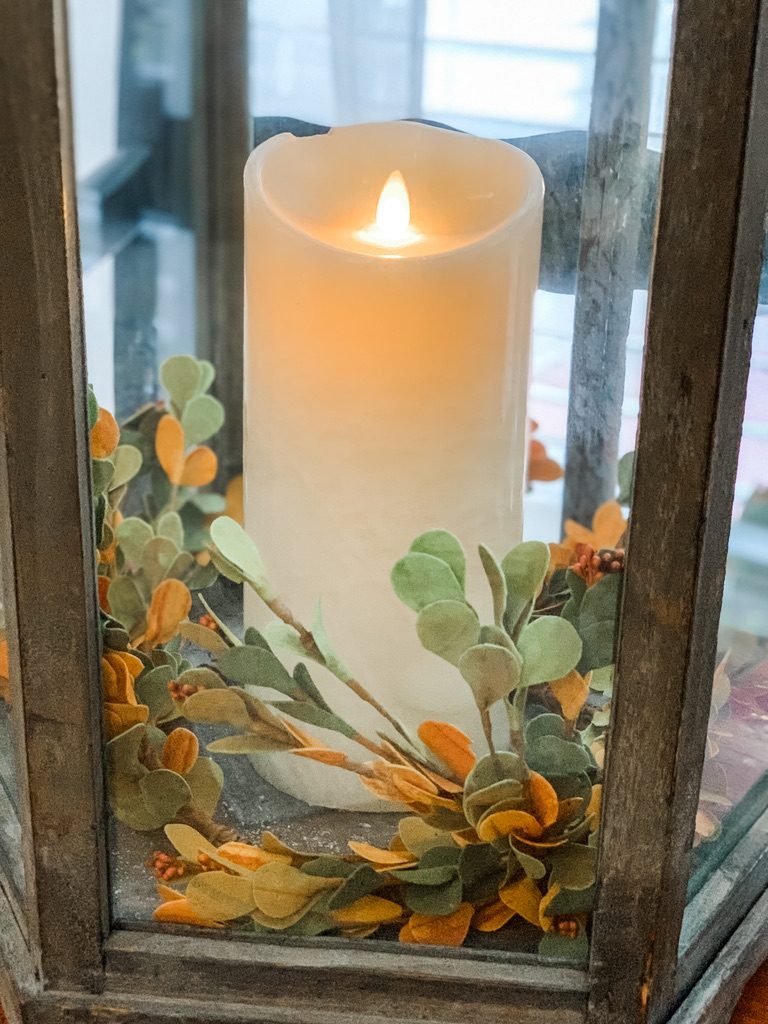 Wall Decor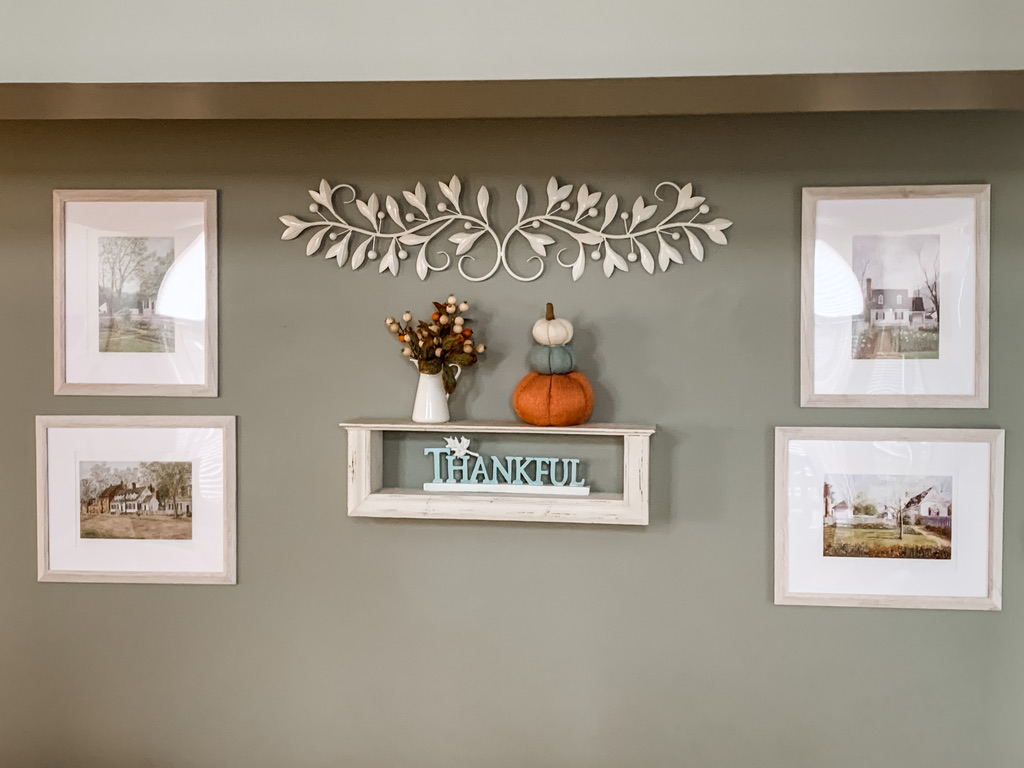 Wrapping up my fall home tour 2020 is this wall behind the sofa. Along with some framed prints from Colonial Williamsburg, is a small shelf with a simple arrangement and some stacked pumpkins. The colors of the pumpkins tie together my overall color scheme.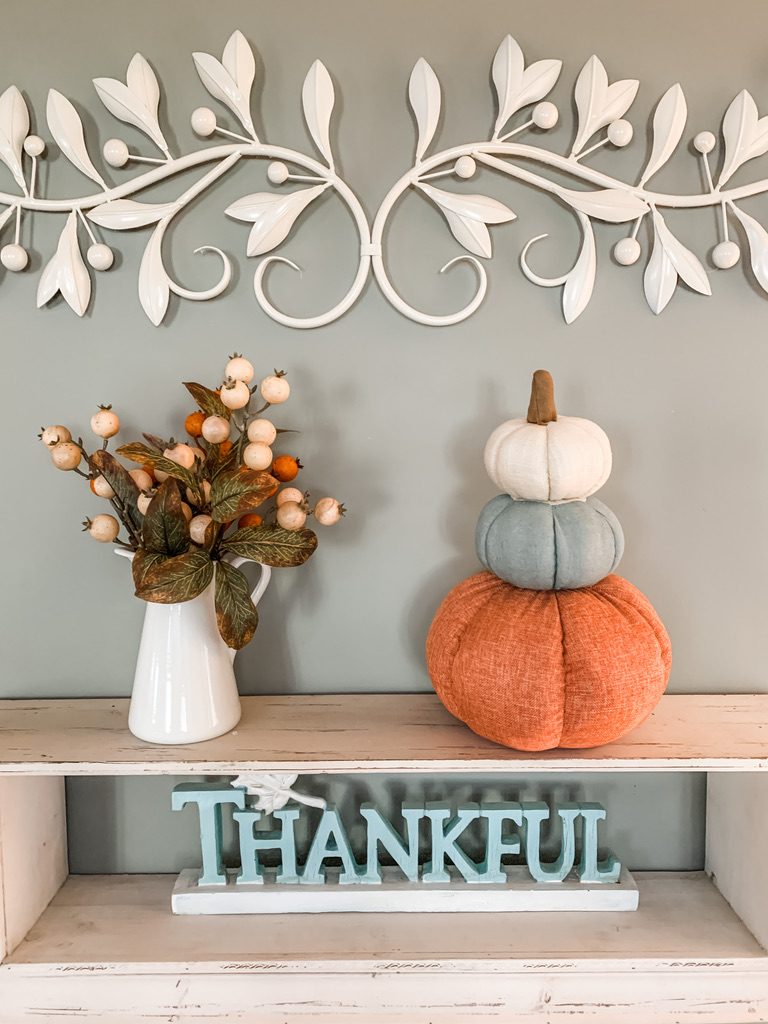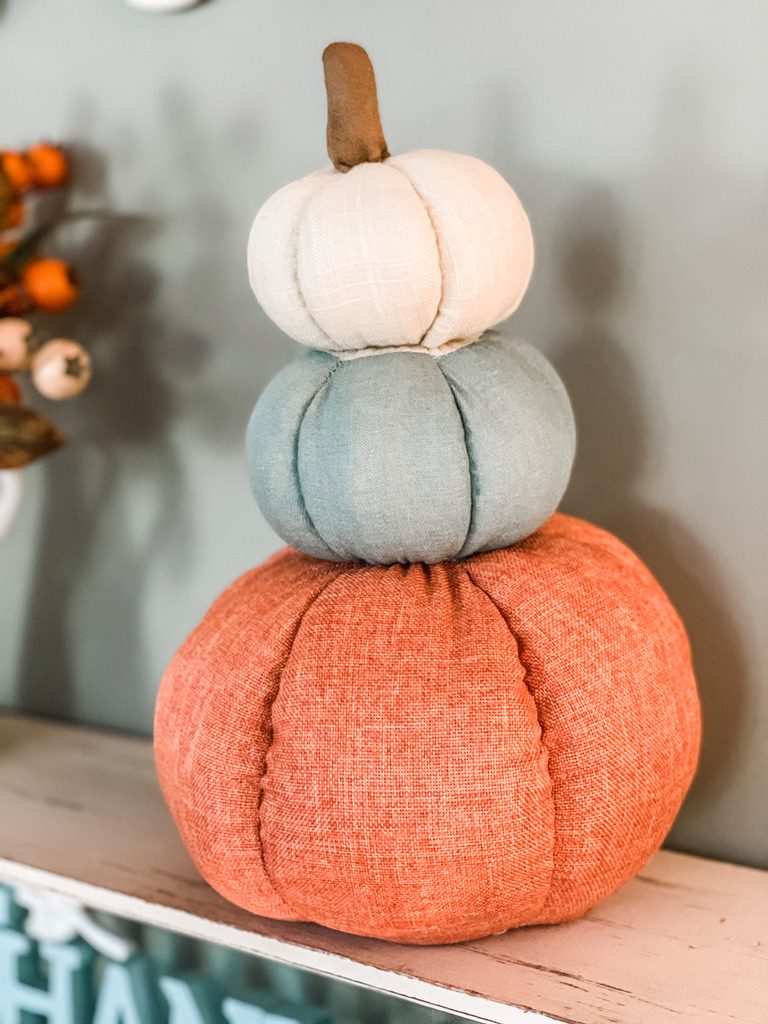 I hope you enjoyed this fall home tour 2020! I plan to do a couple more posts on fall decor. My front porch is always a favorite space of mine to decorate for fall, and I will be working on that soon.
If you liked any of these looks, you can recreate them using similar items. Most of the items that I used are no longer available or I can't provide links for them. I have done my best to round up similar items that are available online to help you recreate some of these looks.
Thanks so much for spending a few minutes here today! Remember you can follow along on Pinterest, Instagram, and Facebook. Just click on the social media icons in the margins or on the homepage for links to those.