More often than not, I am working at home. I spend a great deal of time sitting at my desk editing photos, writing blog posts, ect. and there are many days that I do not leave the house. Unless I am taking blog photos or I have something planned, my hair and makeup are quick and simple. If you are a regular reader, you know that I always encourage women to get ready for their day by getting dressed in real clothes and putting at least some effort into their appearance…even if you are staying home all day. For me, it helps me feel better about myself and I am more productive. So what does that routine look like? Today I'm sharing an easy work from home makeup routine that only takes a few minutes.
The Products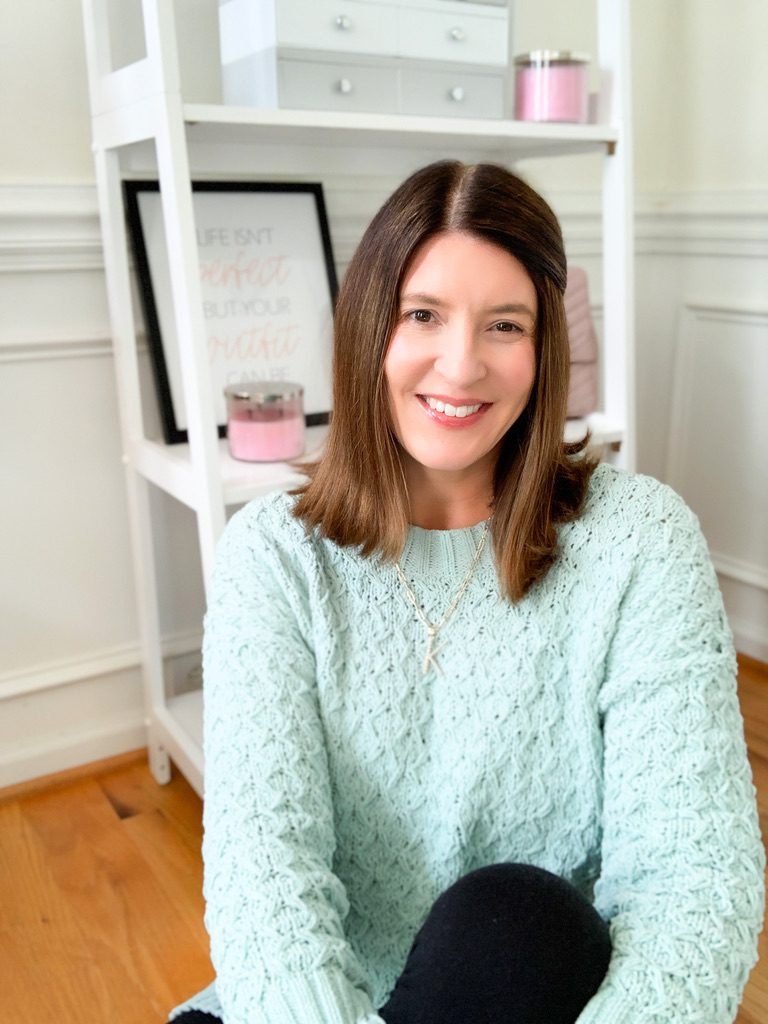 These are all of the products that I used. I included my sunscreen because I always wear sunscreen under my foundation even on days when I stay at home. I tried the new Australian Gold Tinted Sunscreen in the medium to tan color. It looked a little dark at first, but it blended out well. I will only use this shade while I am self tanning and then I will go back to the light to medium shade.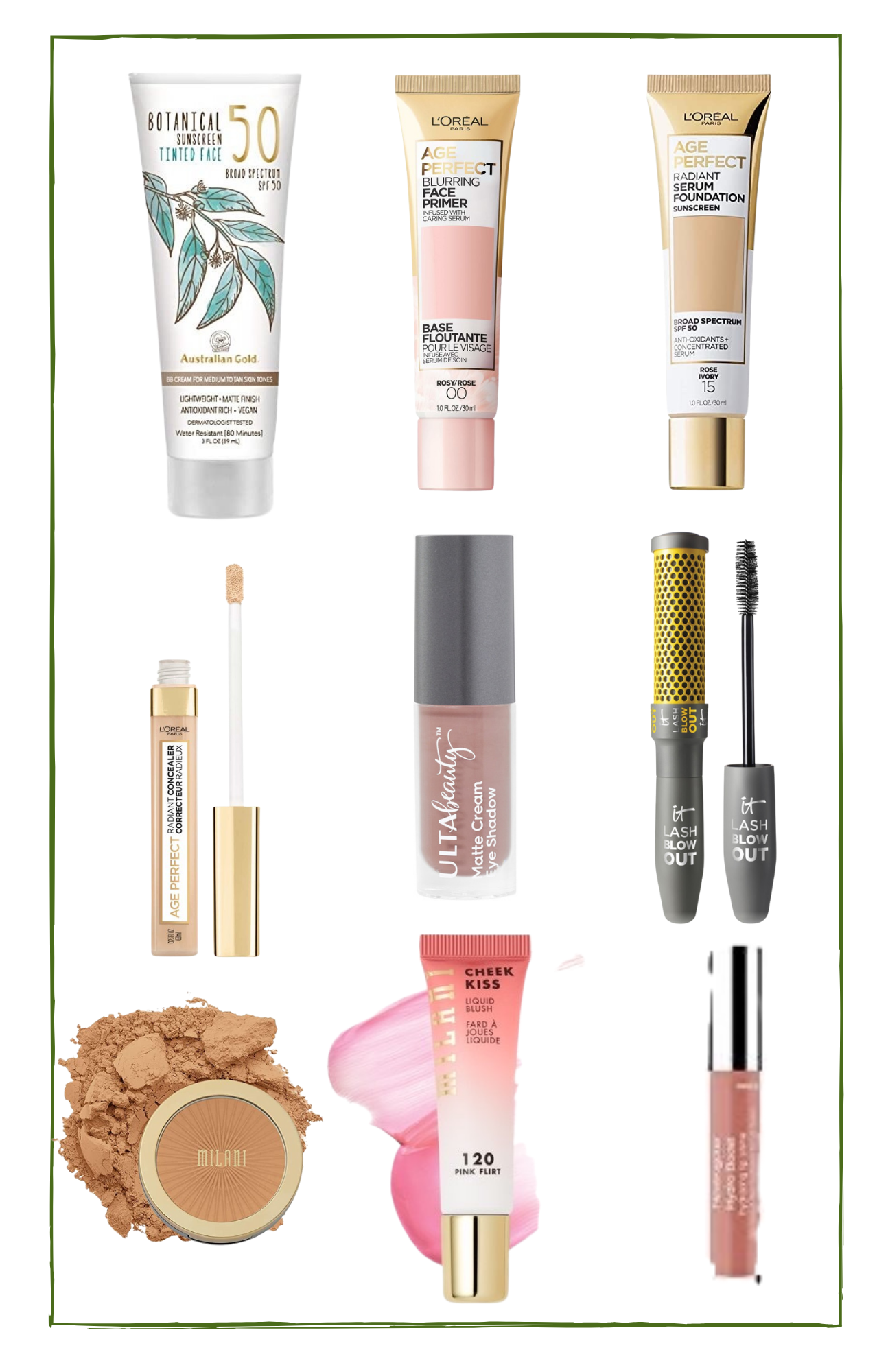 I have become a fan of the L'oreal Age Perfect line, and I typically use these products for every day looks. For more detail on these, you might enjoy this post. I used the foundation shade 35 in this look…again because I am self tanning.
The biggest time saver with this look is the eye makeup. I keep it very minimal. One cream eyeshadow on my lid and mascara is all I use. I really enjoy the Ulta Cream Eyeshadows. I have several shades, but here I am wearing the shade Flower Child. Normally, I use brow gel to darken my eyebrows up just a bit, but on work from home days I skip that step.
The Milani Cheek Heat cream blush gives a nice flush of color and eliminates the need for a highlighter since it has a subtle glow to it. I am wearing shade 120 Pink Flirt.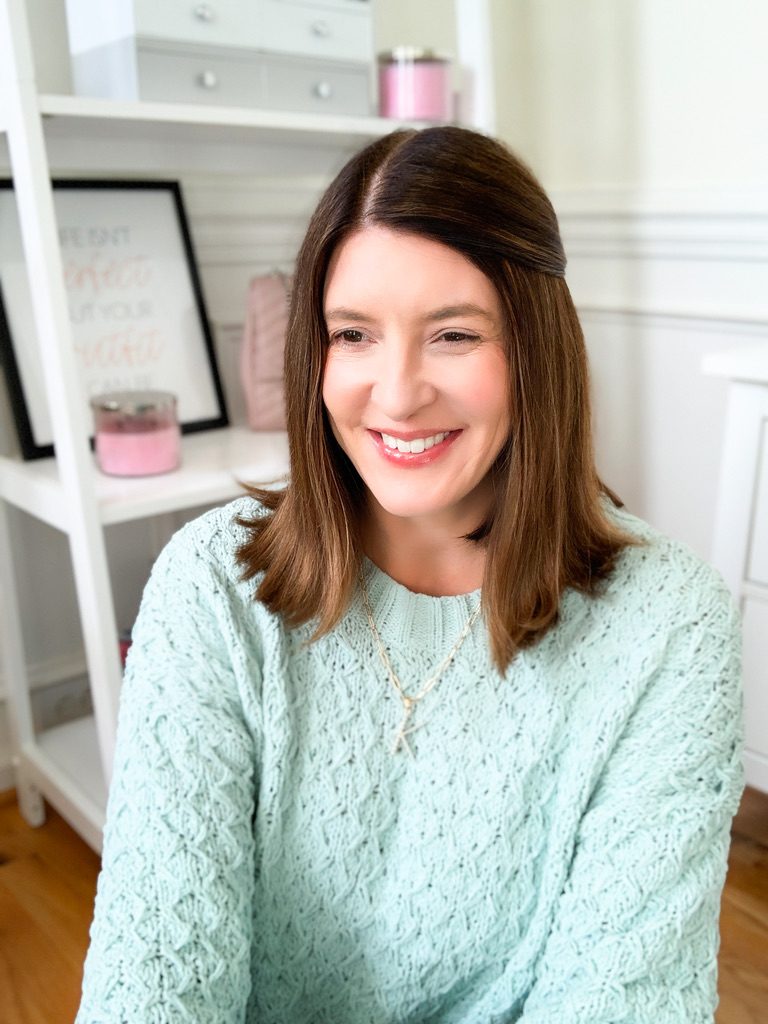 This is pretty typical of what I look like when I am working from home. Comfortable clothes and minimal effort with my hair. We were having an unseasonably cool day, so I wore a spring sweater. This pullover from Amazon would be a good alternative. My initial necklace is also from Amazon. You can shop it here.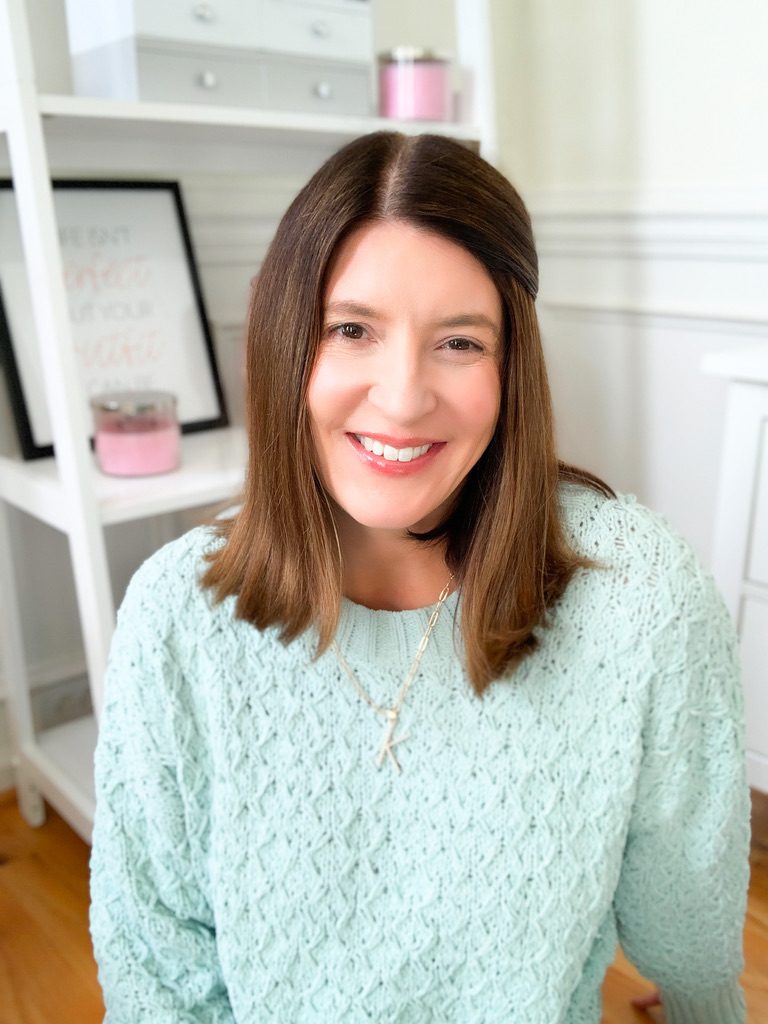 Some dry shampoo to the roots and I am good to go. I also like to pull some of my hair back off my face when I am working. I have used several dry shampoos and nothing has really stood out dramatically; however, I do find myself gravitating toward the Dove Dry Shampoo. I recently purchased the Coconut scent which is nice for summer.

Some may think it's silly to wear perfume when staying at home, but who says you can't smell good when working from home? This Covergirl Sweet Blast is very affordable, so I don't mind wearing it around the house. I have not seen this in stores, so as far as I know it is only available online.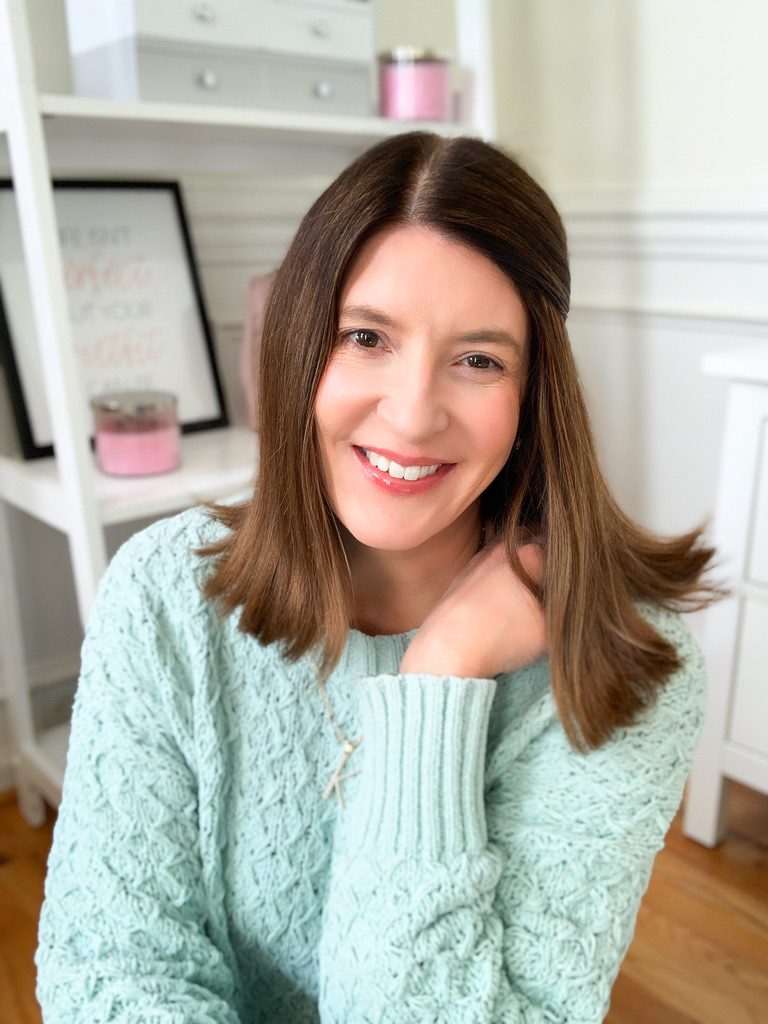 There you have it…a short and sweet post for a short and sweet makeup look. This is an easy work from home makeup routine that I use quite often. If you are interested in trying any of the products I used, they are all linked in the shopping widget below.