Hi friends! My family just returned from vacation and I am ready to get back to work. We spent a week at the beach with friends and had a wonderful time. The only negative was some rainy days, but we spent that time shopping the outlets. Good thing it didn't rain the whole time or we would be broke! Today I would like to introduce you to theGet: A new Walmart brand that I am loving!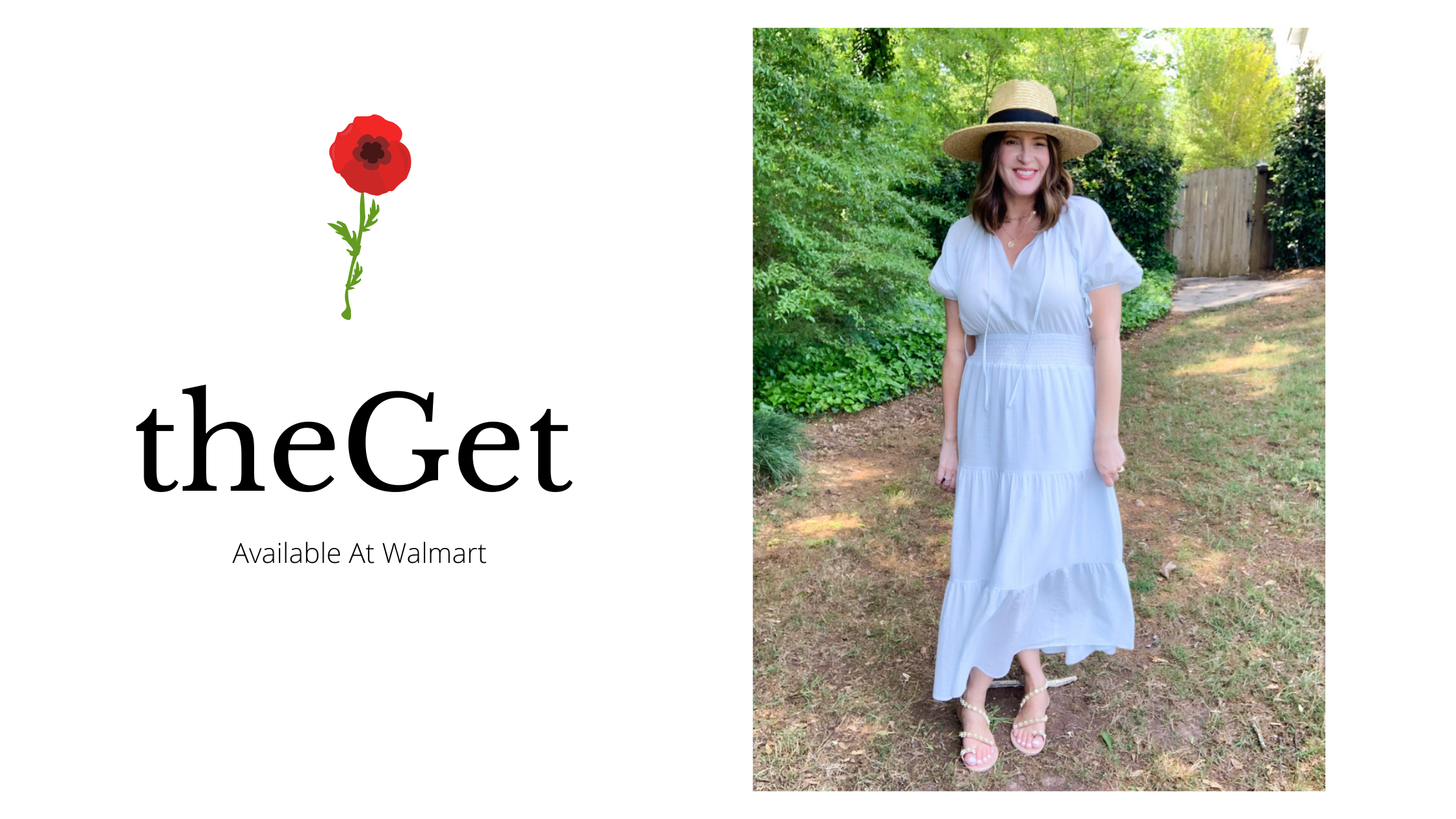 I've got to say that Walmart just keeps getting better and better. They offer so many affordable styles that are right on trend for 2021. You might remember another line I featured a while back called Free Assembly. If you missed that post, you can see it here. Time and Tru is my favorite, and I also like Scoop. With the exception of Time and Tru, these other clothing lines are only available online as far as I know.
theGet seems like an odd name, but if you like feminine looking pieces you will want to check it out. The price range is very similar to the Free Assembly line in that most dresses are in the $30-$40 range. It's not quite as economical as Time and Tru, but still very affordable.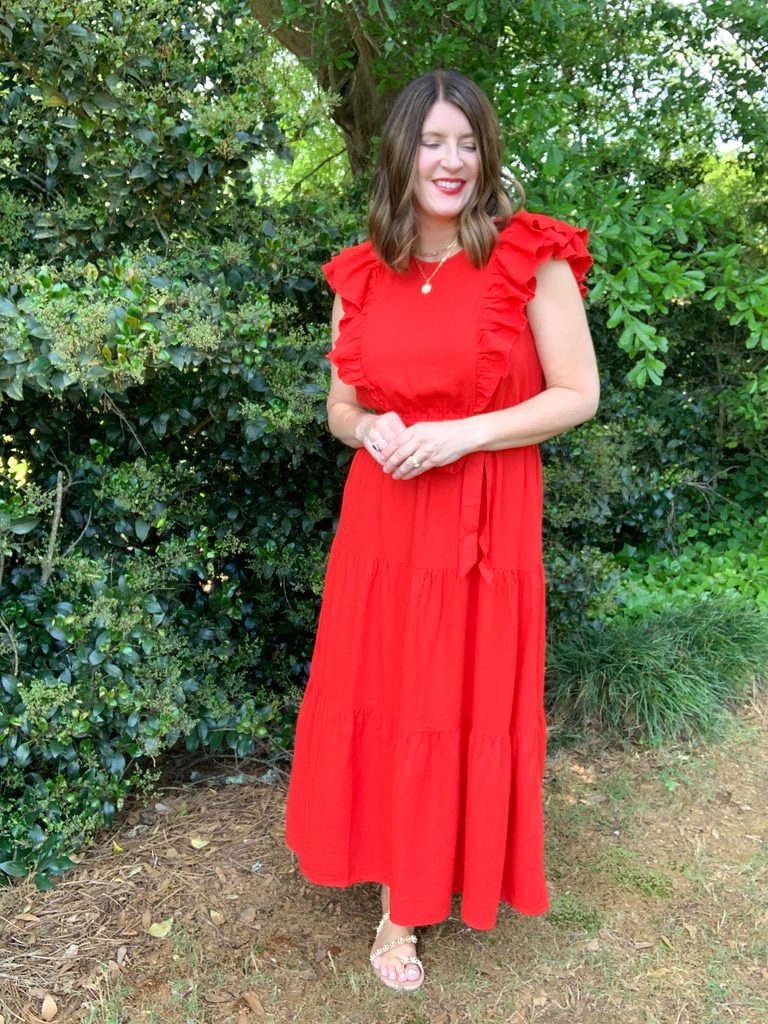 I ordered some pieces to try for myself, and I was impressed with the quality and fit. I've been holding off on publishing this post because so many of the items are sold out. I was hoping by now they would have restocked, but several things are still sold out or only available in a few sizes. Hopefully, they will restock soon but in the meantime I want to go ahead and show you these adorable pieces. If you follow me on Instagram, I always try to update when things are restocked or go on sale! Also if you click on the heart next to the item in the shopping widget, you can be notified when it is restocked or on sale.
Women's Tiered Ruffle Maxi Dress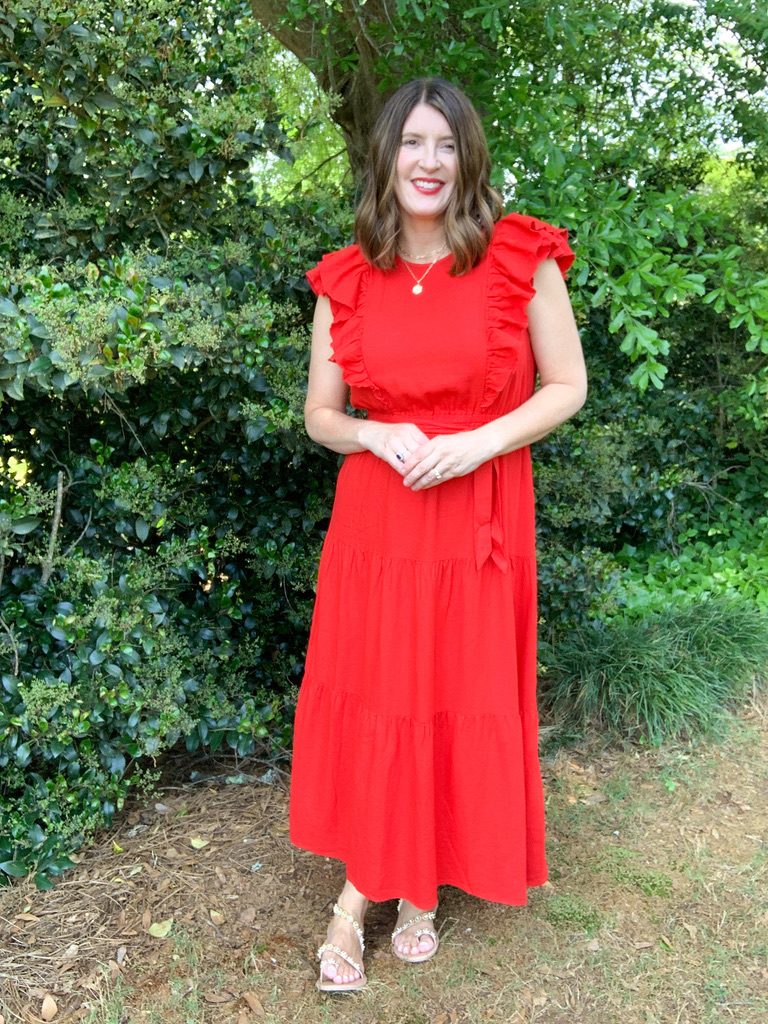 This tiered ruffle maxi dress is an eye catcher in this vibrant red color. It looks more expensive than it is and the quality is so good for the price point. It runs true to size, and I am wearing a medium. The tie waist gives it a flattering fit, while still having an overall flowy style.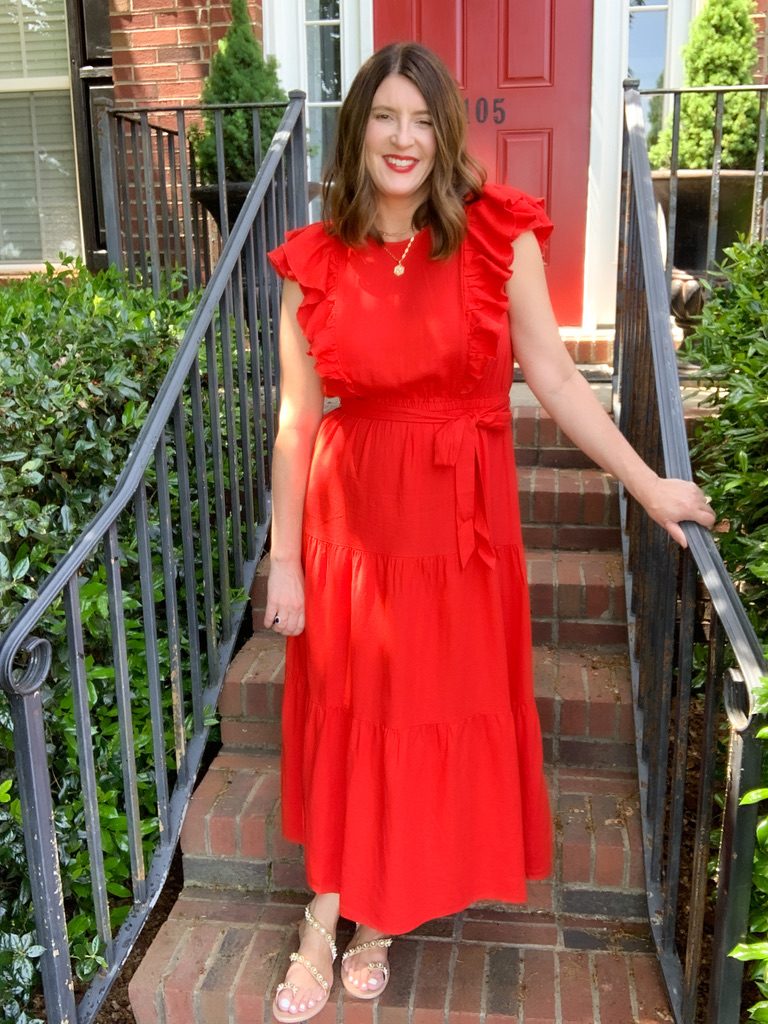 It does have ruffles on the shoulders, but I did not find them too overwhelming for my frame.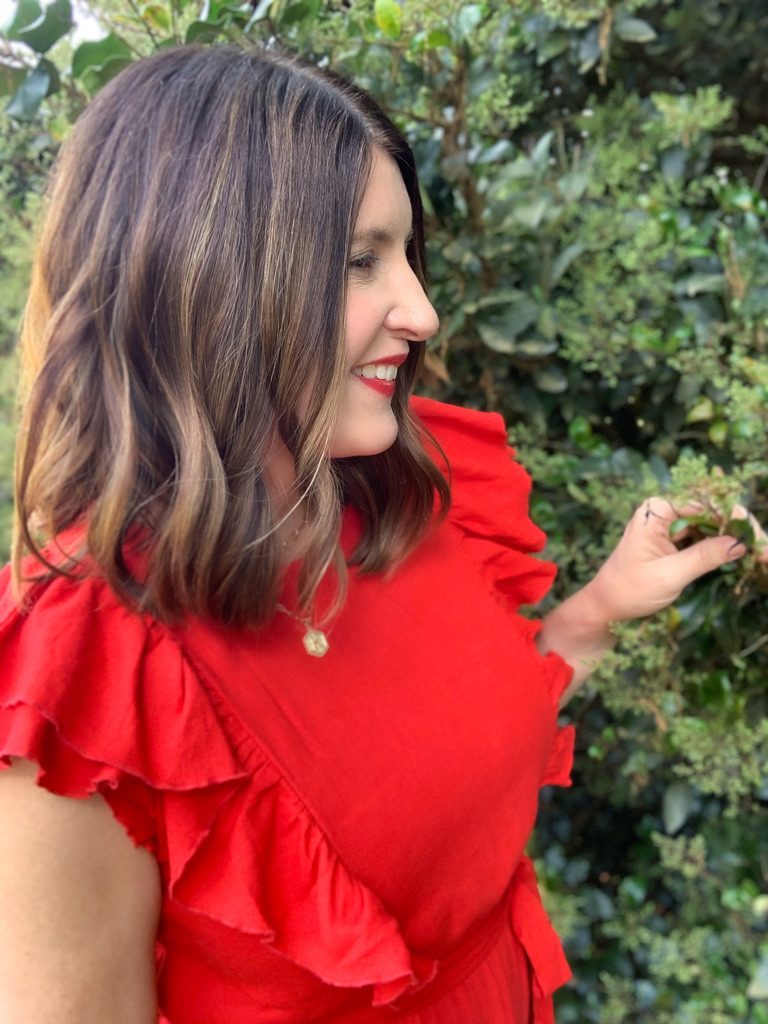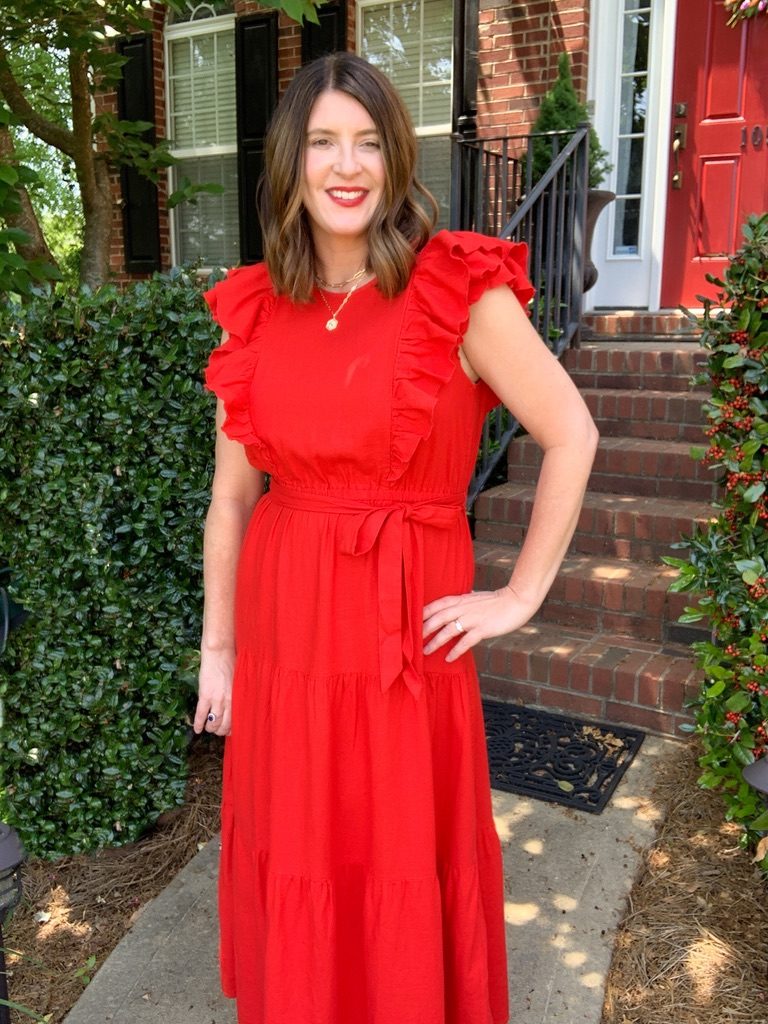 Tiered Peasant Maxi Dress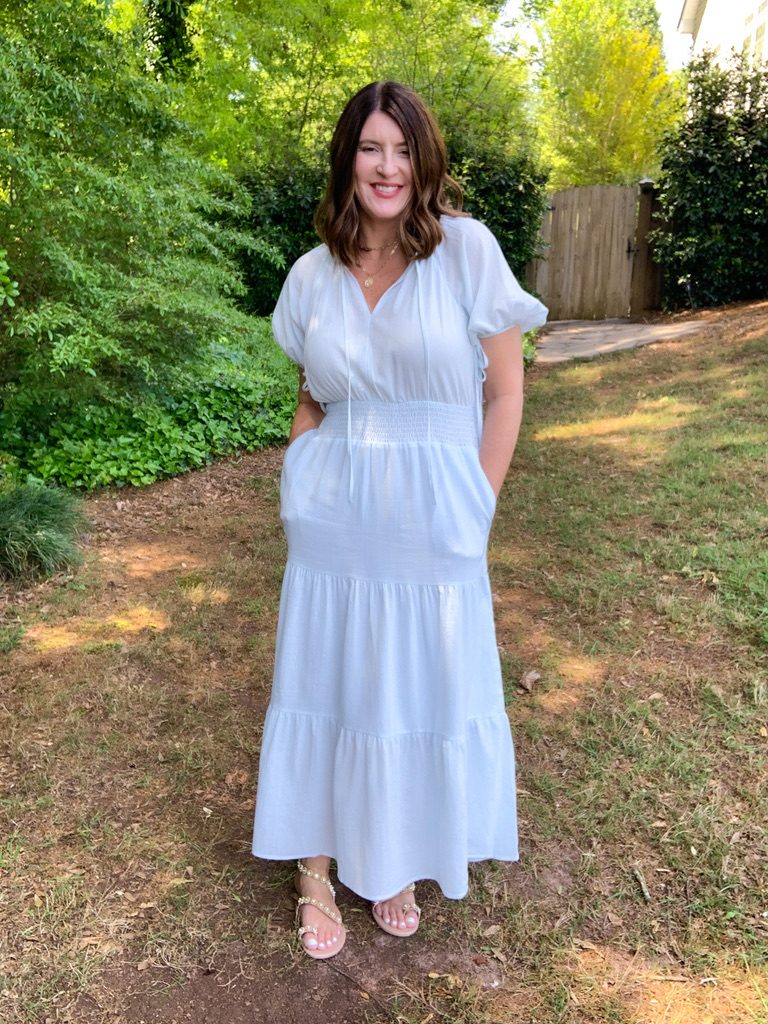 If you prefer a more subdued color, this icy blue is a great option. This dress also features a defined waist that is very comfortable and stretchy. The fabric is so light and airy that it will be perfect for hot summer days. I am wearing a medium in this style as well.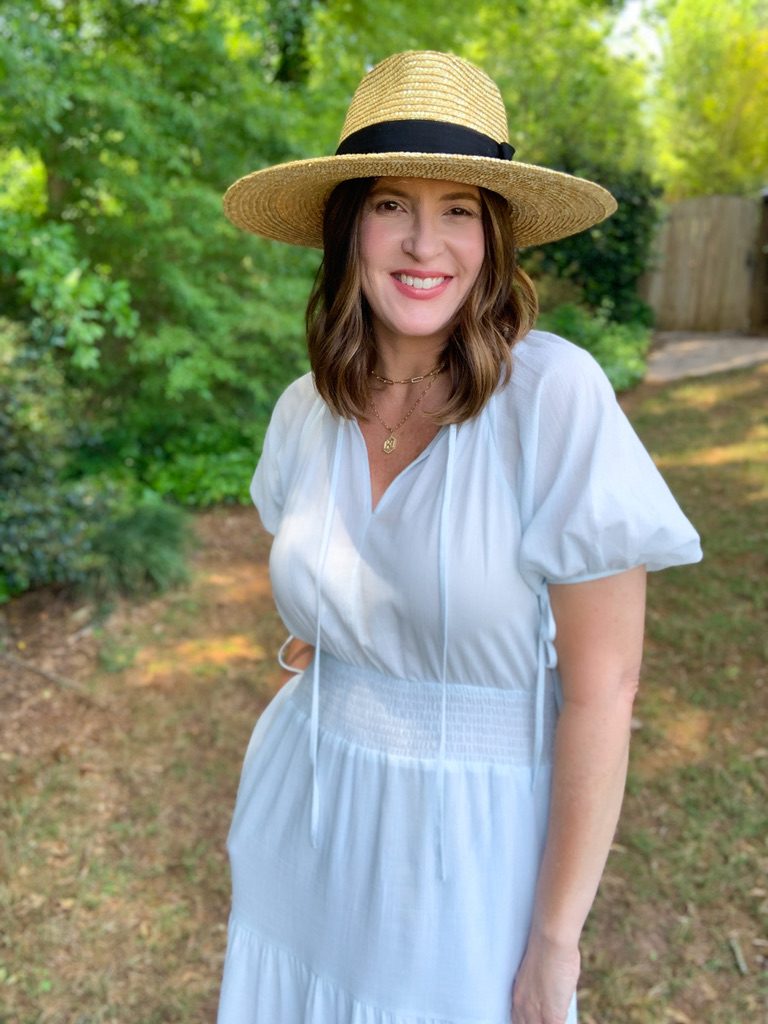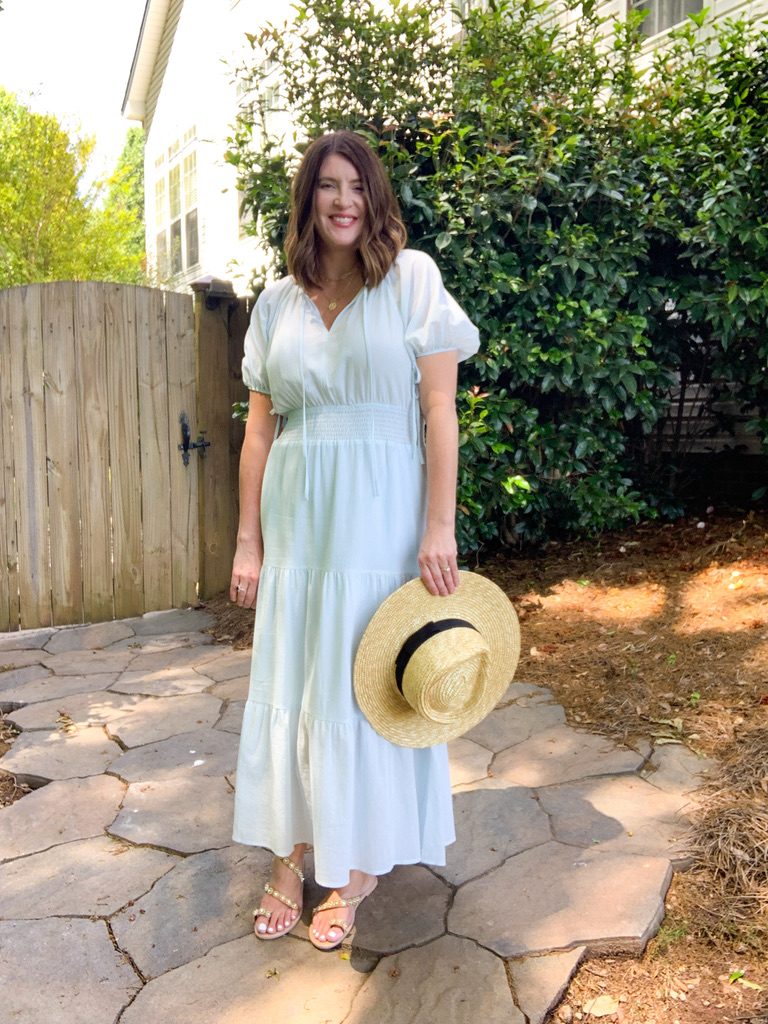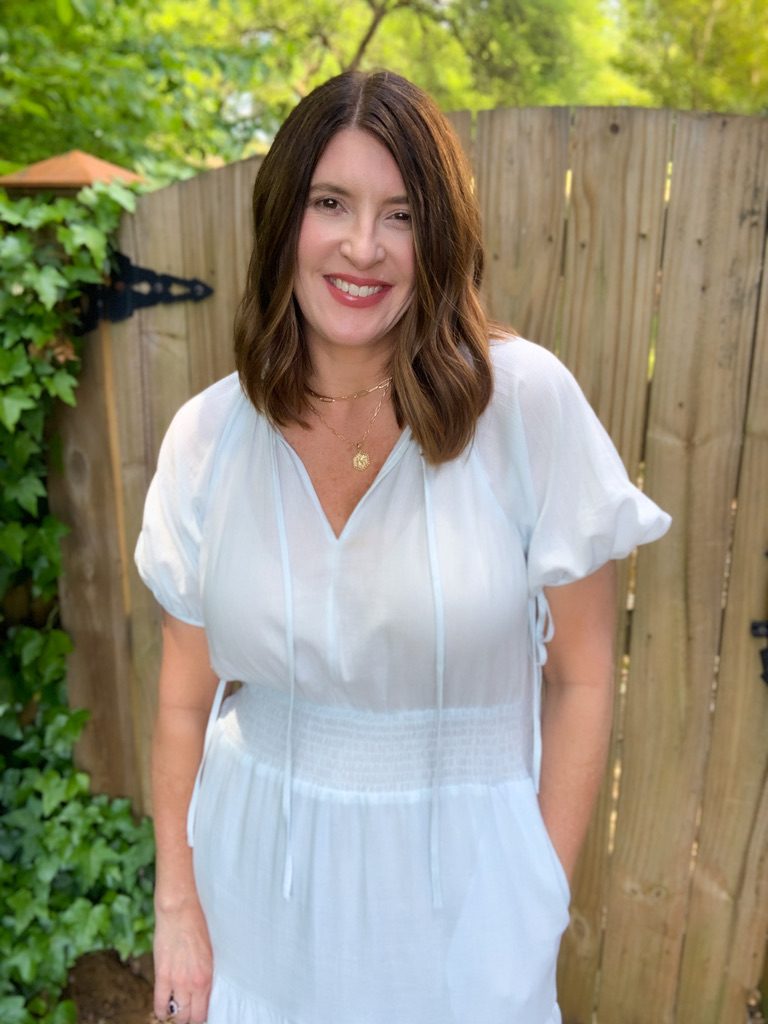 Studded Boho Beach Sandals: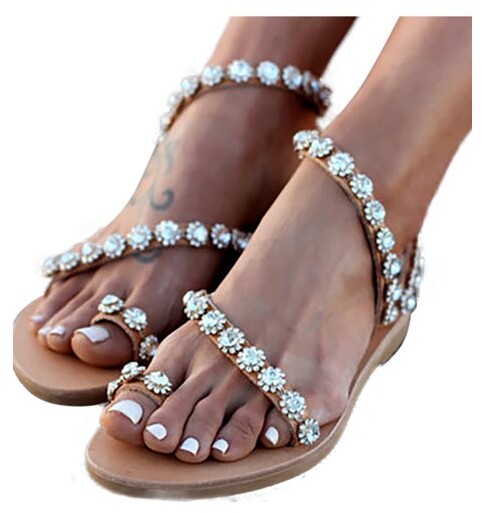 The studded boho beach sandals that I'm wearing are from last year, and I didn't expect to find them again but they are still available! You can only purchase them online.
Flutter Sleeve Eyelet Trim Blouse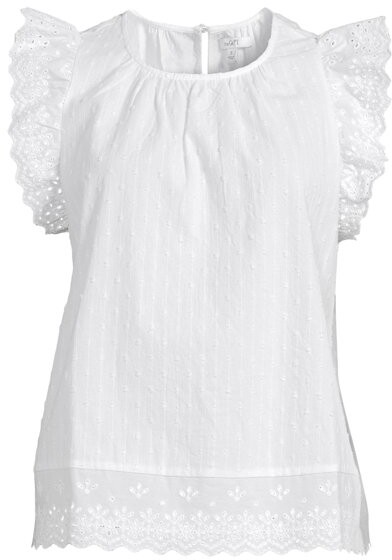 This flutter sleeve eyelet trim blouse is a summer classic. White eyelet is such a feminine style, and I am always drawn to it. The outfit possibilities are endless! Here I have paired it with the Time and Tru white denim shorts. For more ways to style these, you can check out this post.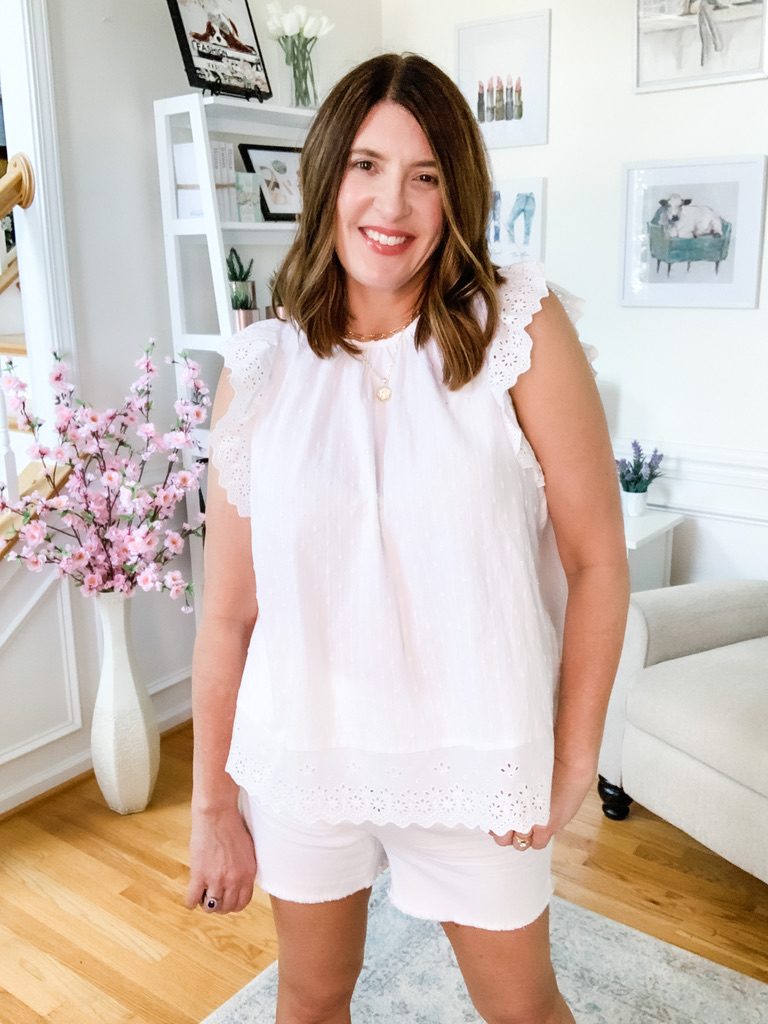 As I write this post, it is currently available in all sizes except XS. It is also available in the same light blue color as the dress above.
This top runs big, so I would recommend sizing down. I am wearing a medium, and it was very roomy.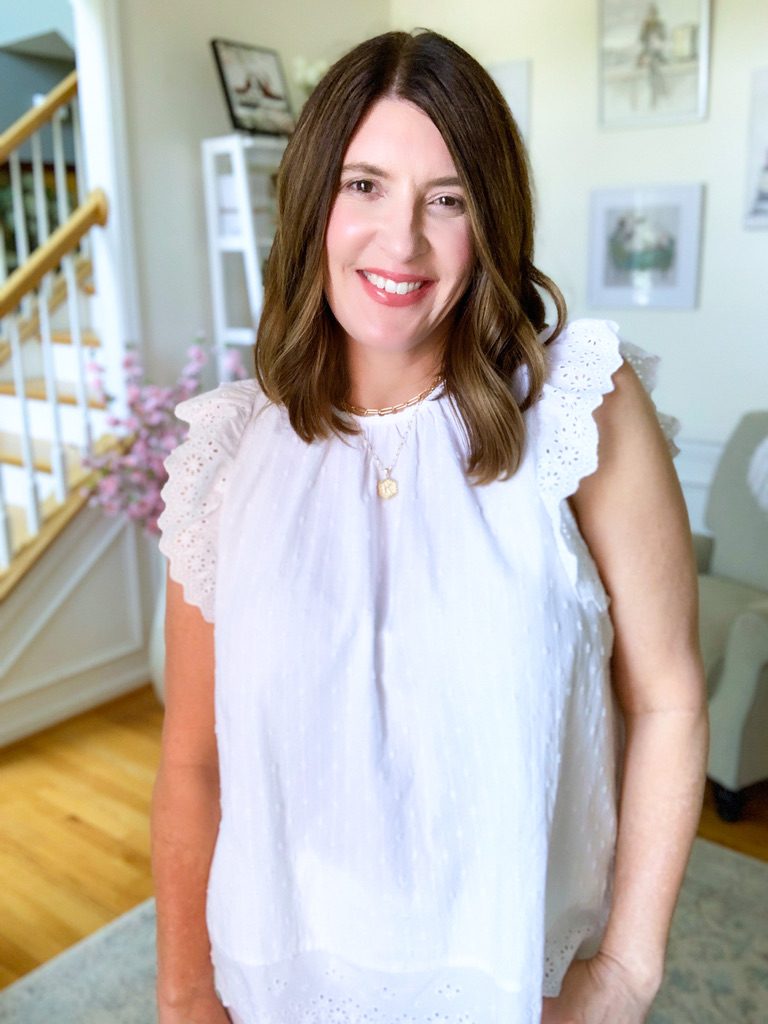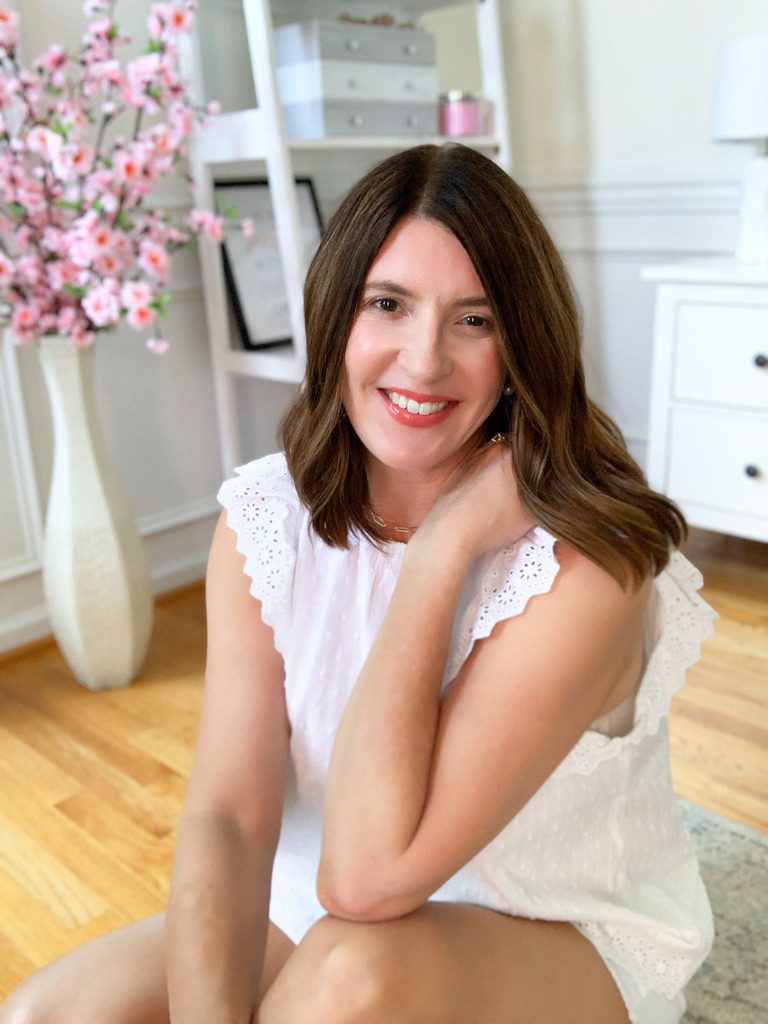 Other Pieces To Try:
This new Walmart brand that I'm loving has some other pieces you might want to try! Here is most of the collection. Some of these items come in a couple of different colors/patterns so click on the link to see all of the options.