I've never been one to let my age dictate what I wear, and today I want to tackle the issue of short dresses and skirts. There are many who would say that a woman of a certain age should not wear shorter length dresses and skirts; however I don't think age has anything to do with it.
In my opinion as long as you are tasteful, there is no age limit on wearing any style. There is a fine line between dressing to express your personal style and trying to look like your teenage daughter, and that's where it can be tricky. Today I have some tips on how to wear short dresses & skirts for mature women.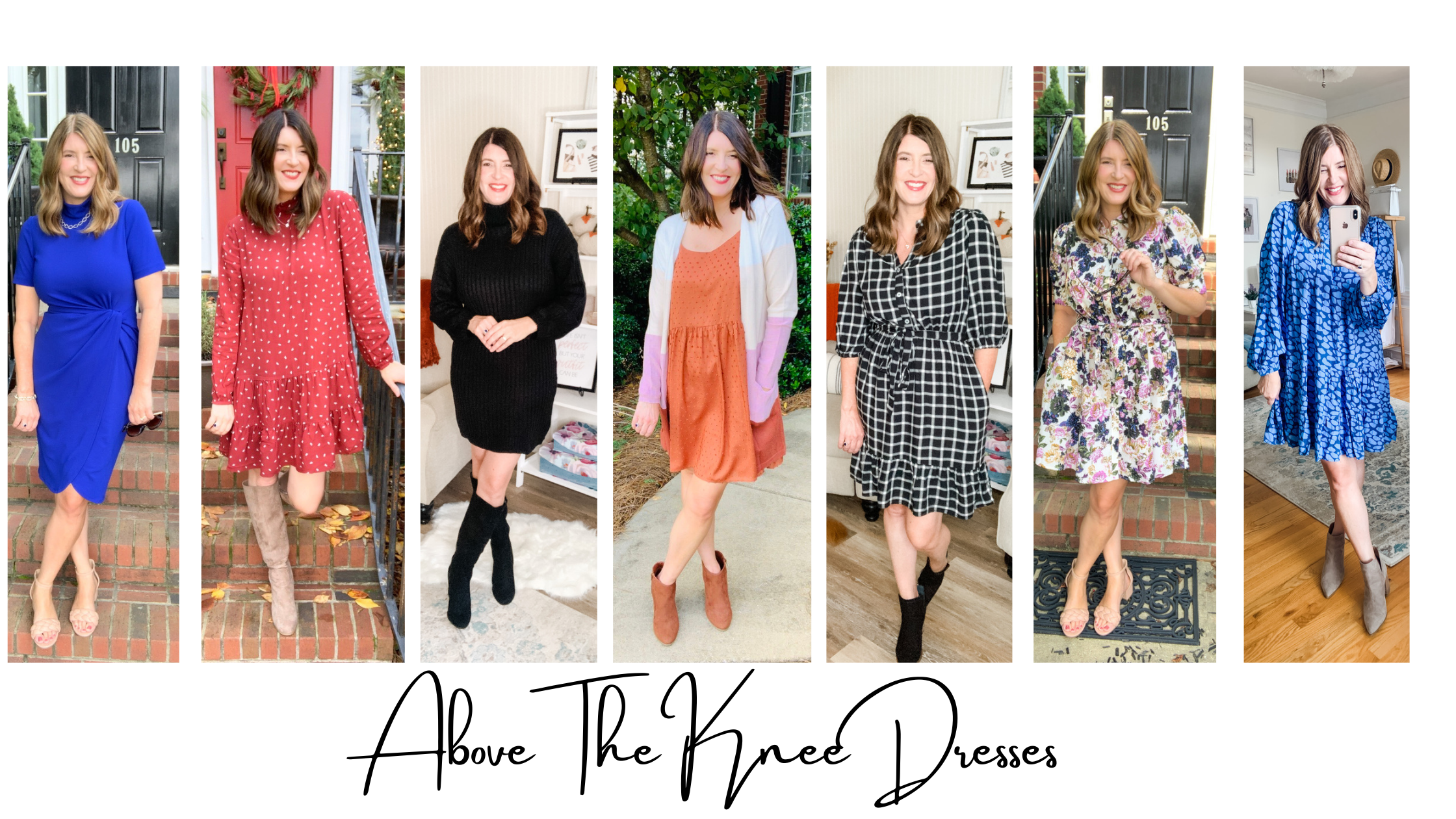 First let me say that I do consider modesty to be important, and I think most women would agree that having a dress or skirt that barely covers your backside is not appropriate no matter how old you are. That being said, I do think it's possible to wear shorter skirts and dresses in a classy way and I don't believe that you always need to wear something "below the knee" unless that is your preference.
General Tips
If your dress or skirt is borderline too short, wearing flats will help minimize the appearance
Wearing a short skirt or dress with some fullness will tone down the impact as opposed to a short form fitting garment
Wearing biker shorts underneath can prevent any embarrassing exposure from an unexpected breeze
Look for a style that is slightly longer in the back
Wear tights or leggings underneath
Tall boots can also give some extra coverage and warmth to your legs
In general, look for styles below mid thigh
Shave your legs and moisturize your skin (even in the winter)
Outfit Ideas
If you are on the taller side like I am, then it can be hard to find dresses and skirts that are not too short. I love shopping at Loft, and I find that some of their dresses are just too short for me. I have the same problem with some Target and Old Navy dresses.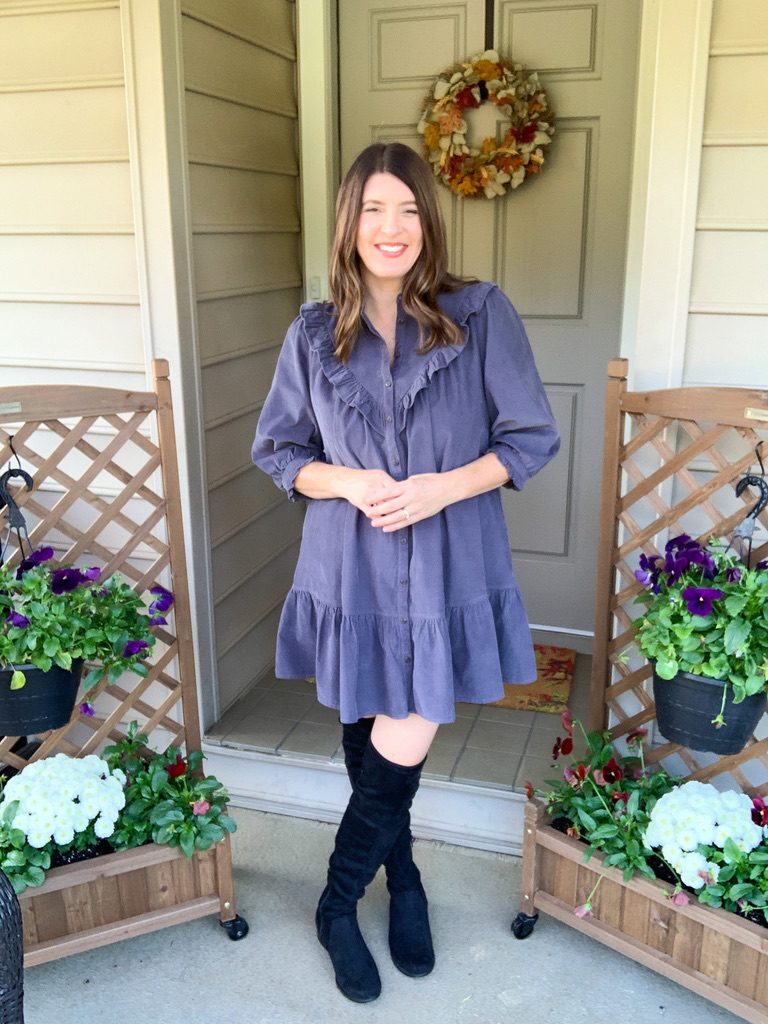 This corduroy dress by Universal Thread is a good example of a dress that is slightly shorter than I would like. It runs big, so I sized down to a small. They did not have a medium for me to try on, but I don't think it would have made much difference in the length.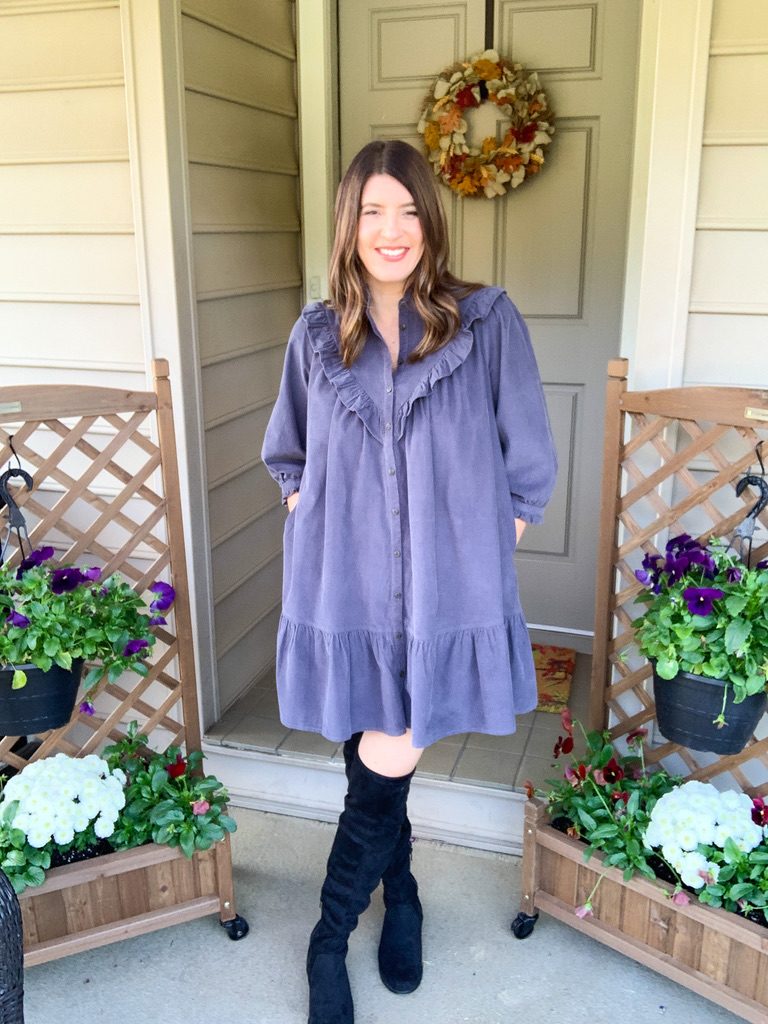 To remedy the situation, I paired the dress with some over the knee boots that are flat. This helped the dress appear longer and covered more of my exposed leg. Also this dress is slightly longer in the back which helped a lot.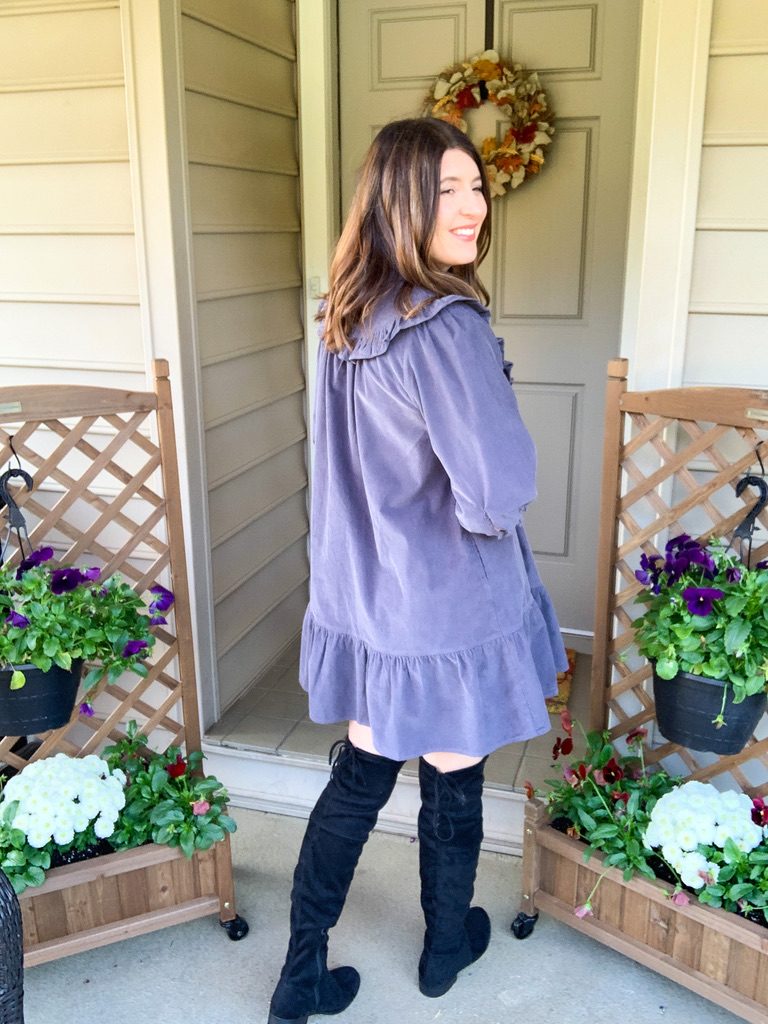 For the second look, I put on some opaque black tights with regular tall boots. I felt the most comfortable with the tights on and it was warmer. Another option would have been to wear leggings instead of tights.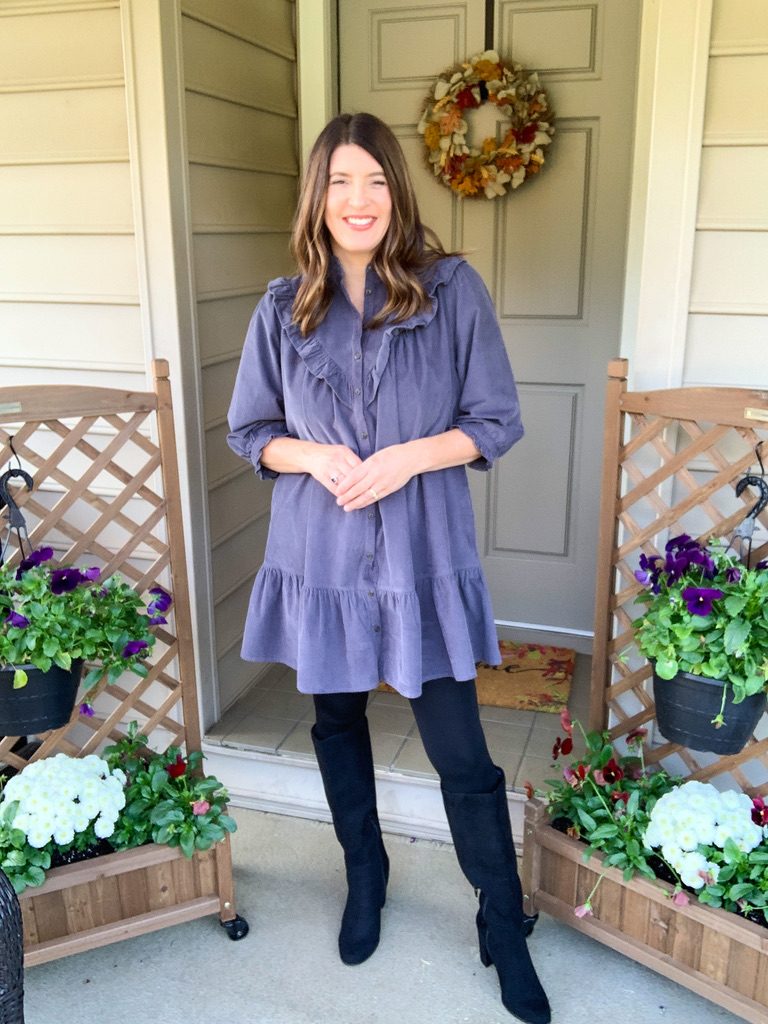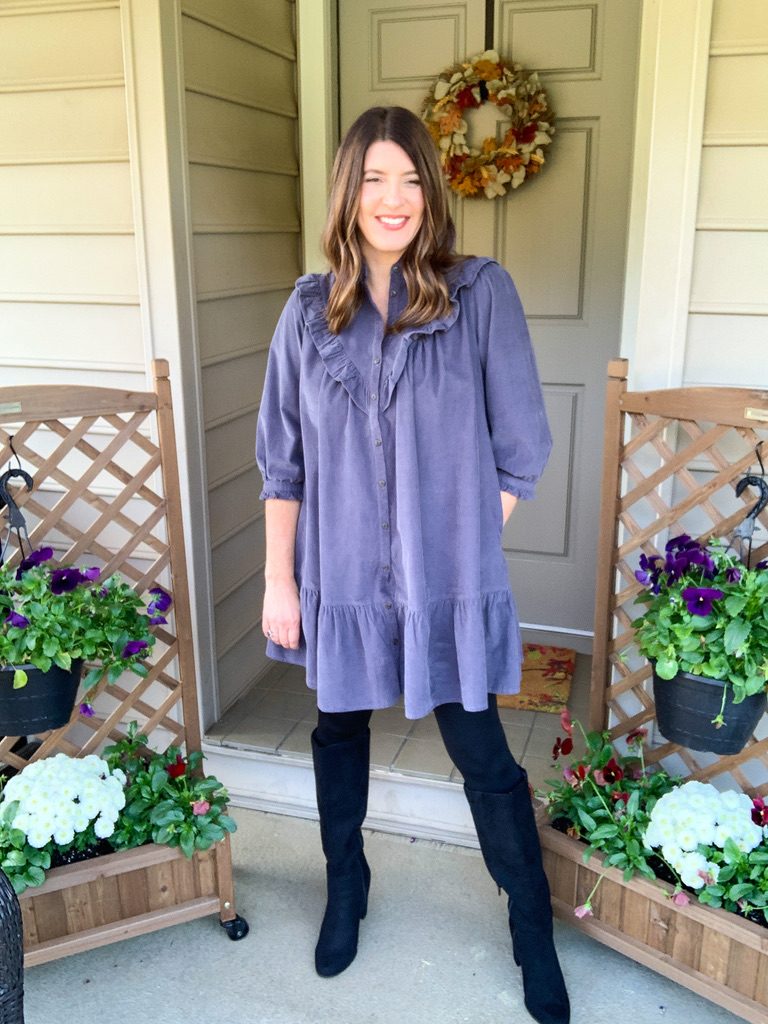 Short Skirt Outfit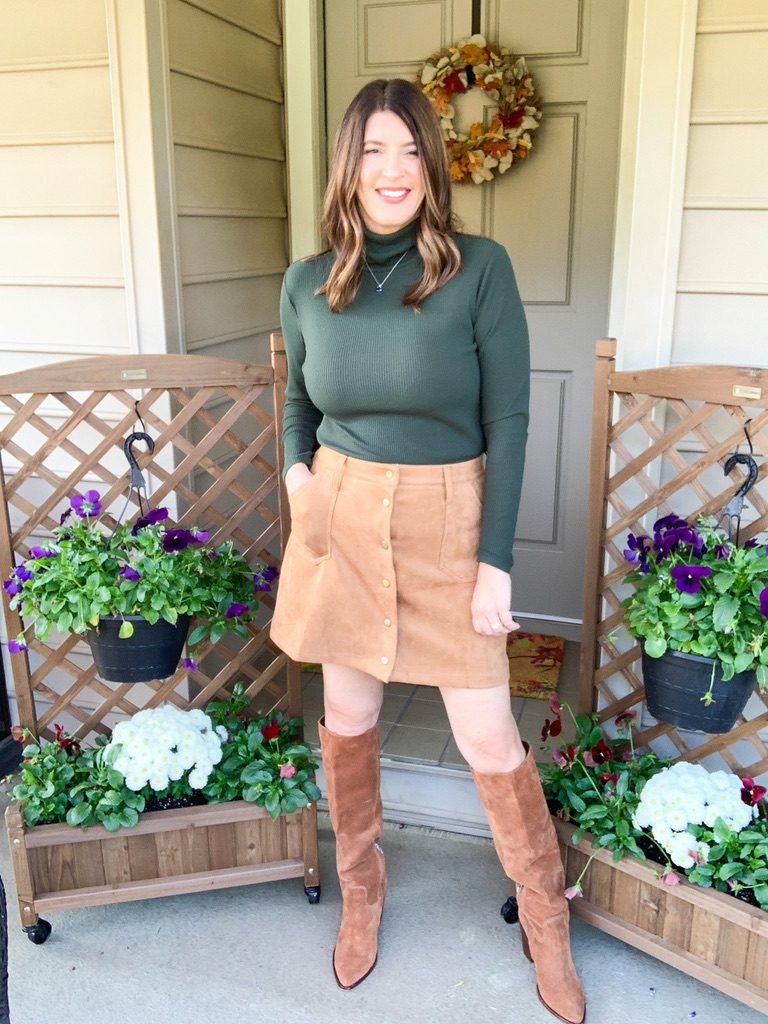 Short skirts are also fun to wear. Faux suede and faux leather are both popular for fall. My favorite faux suede skirt is from Amazon, and it is still available from last year. Here I styled it with a simple knit turtle neck top from Old Navy and some tall boots.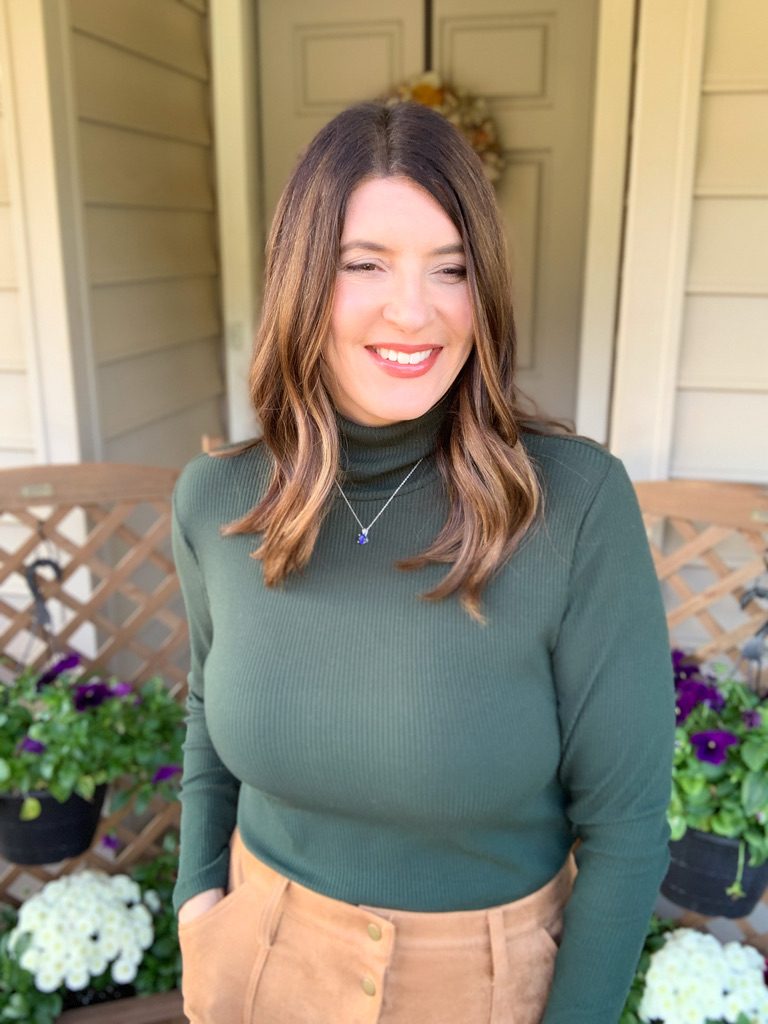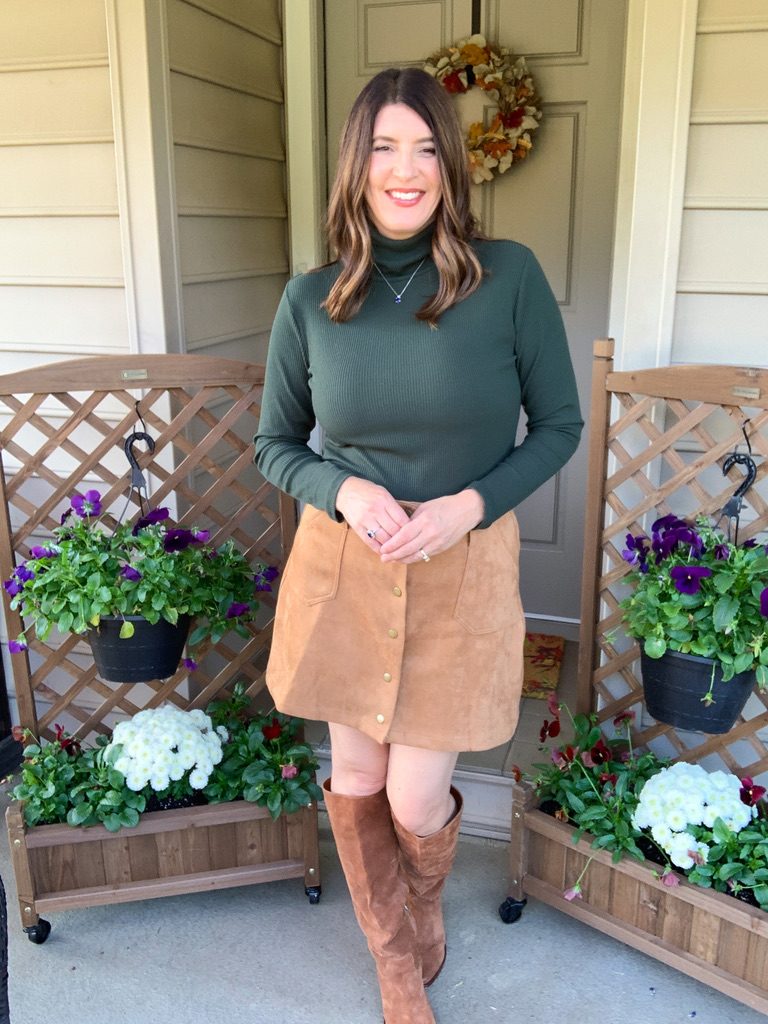 For more ways to style this skirt, you may enjoy this post from last year.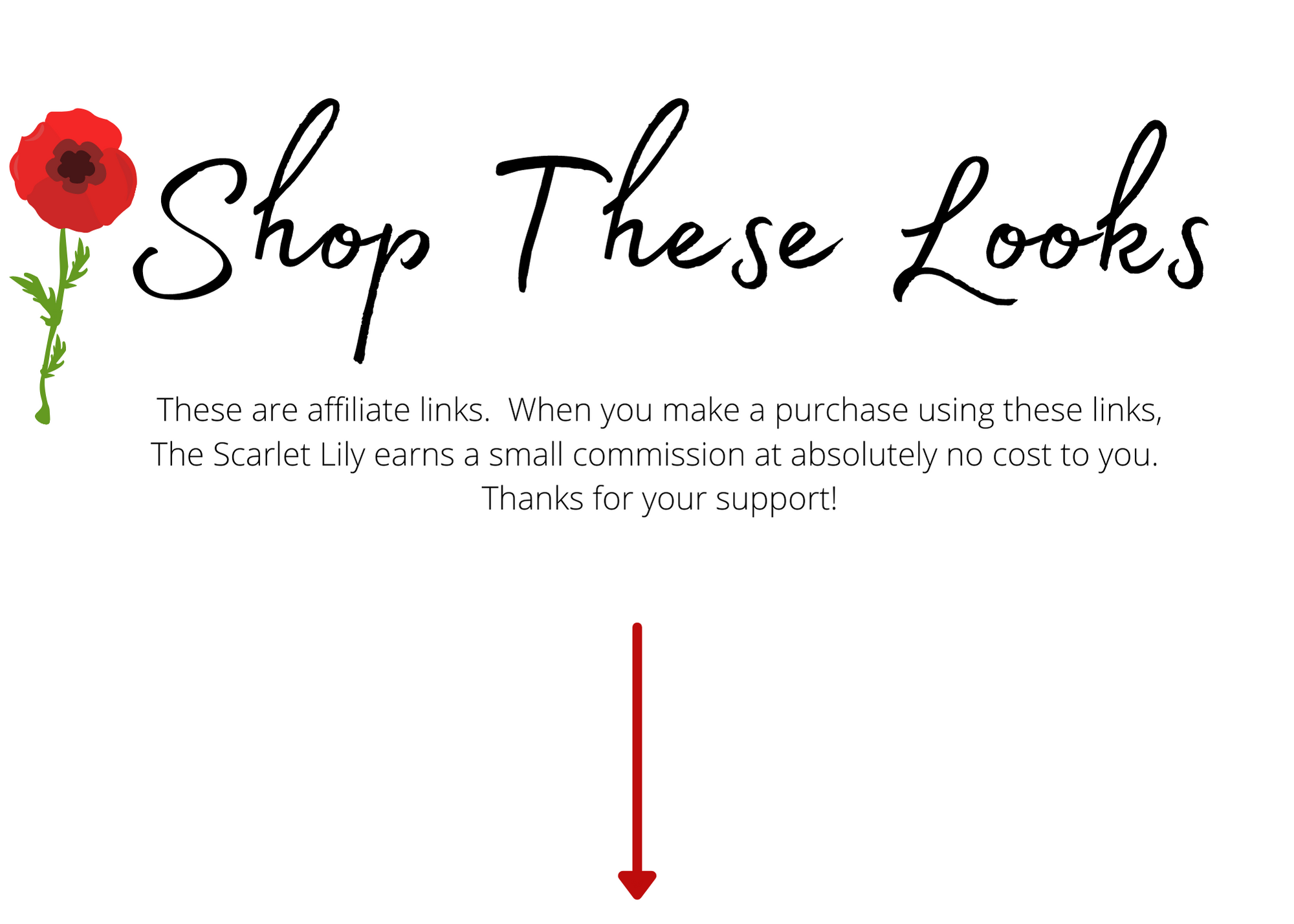 Other Looks
Sometimes a dress is just too short as was the case with this green sweater dress in the photo below. To see the full blog post on this outfit from last year, click here. I simply paired it with leggings and belted it to give me some shape.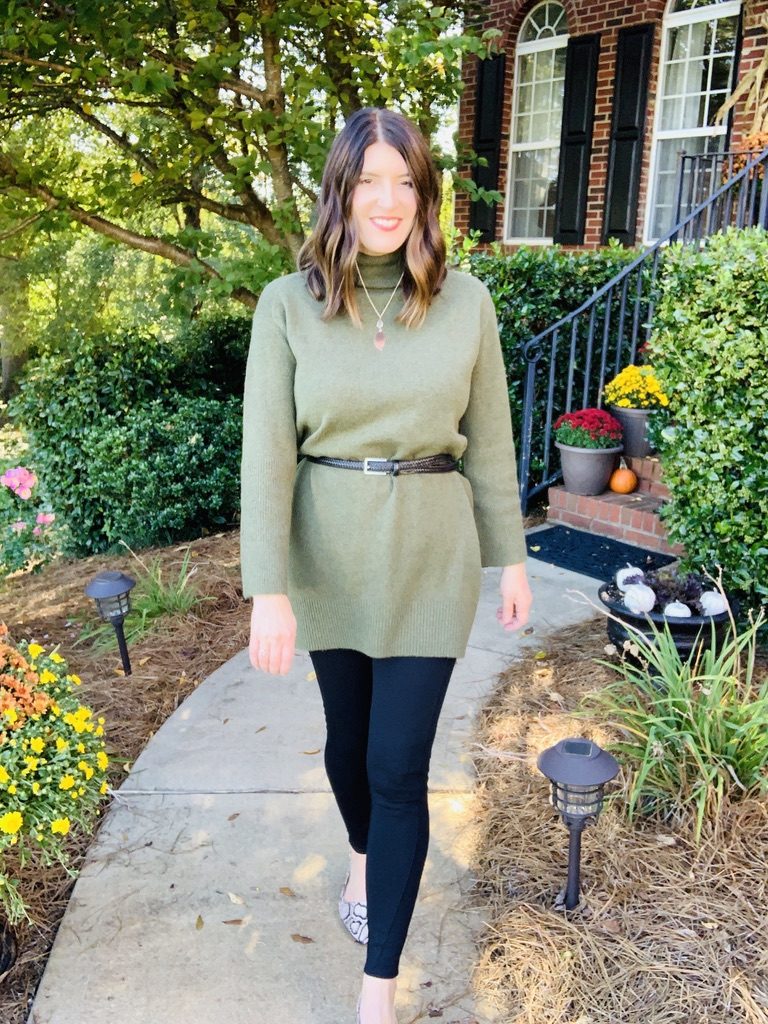 These two sweater dresses in the photos below are a better length.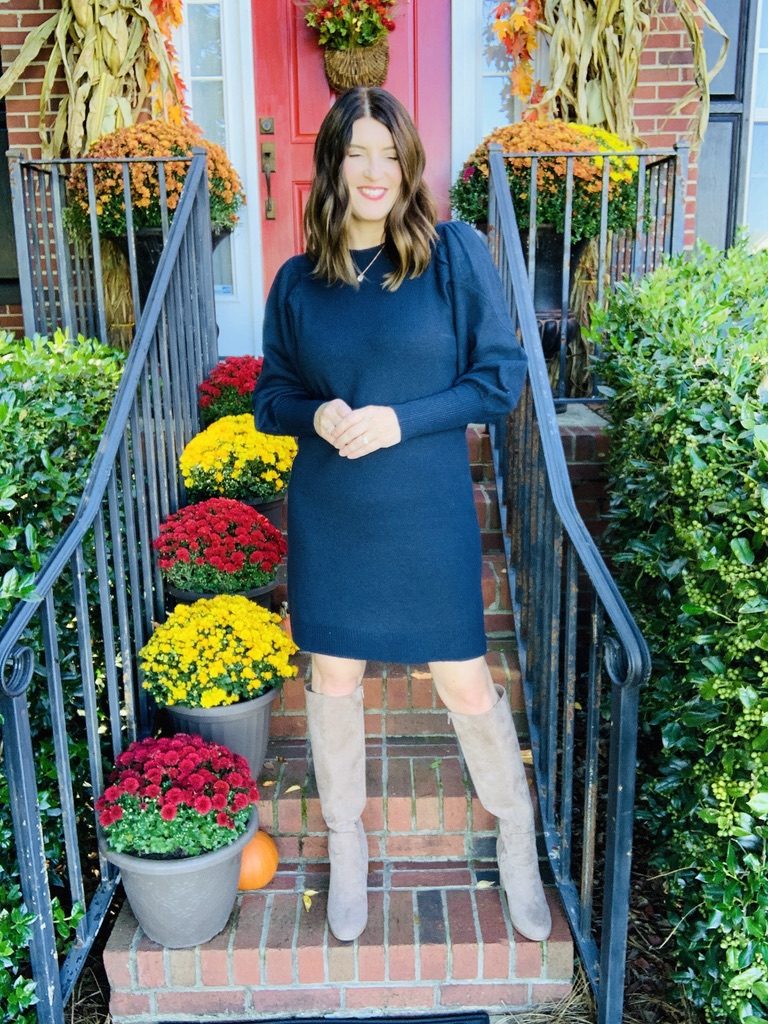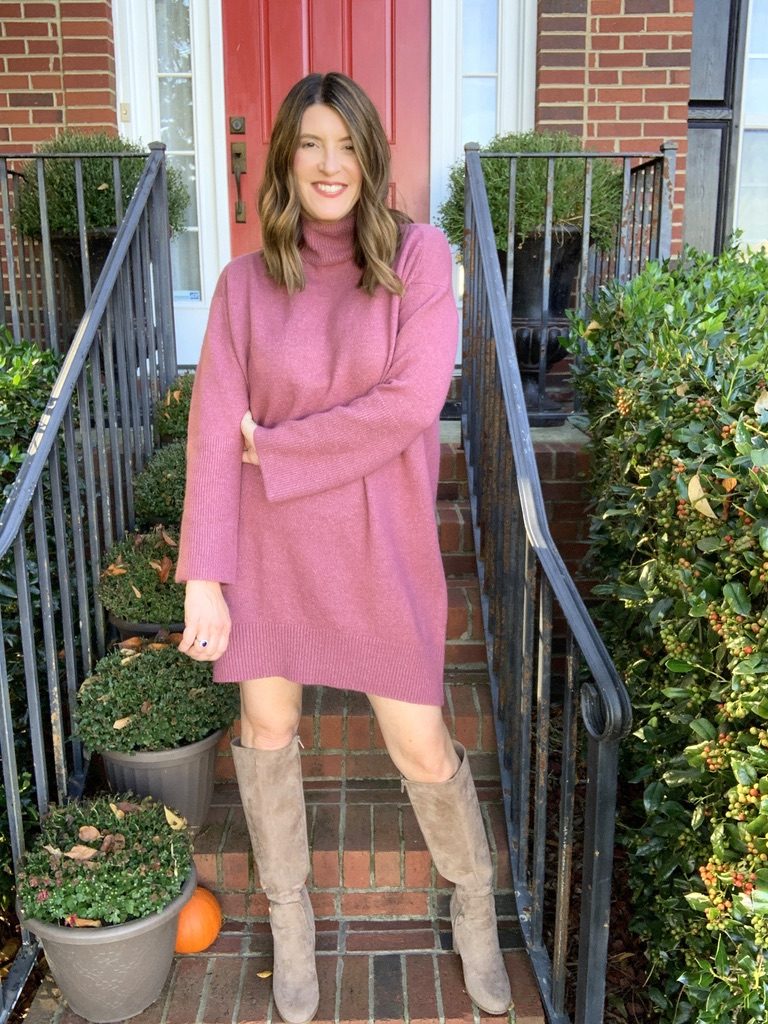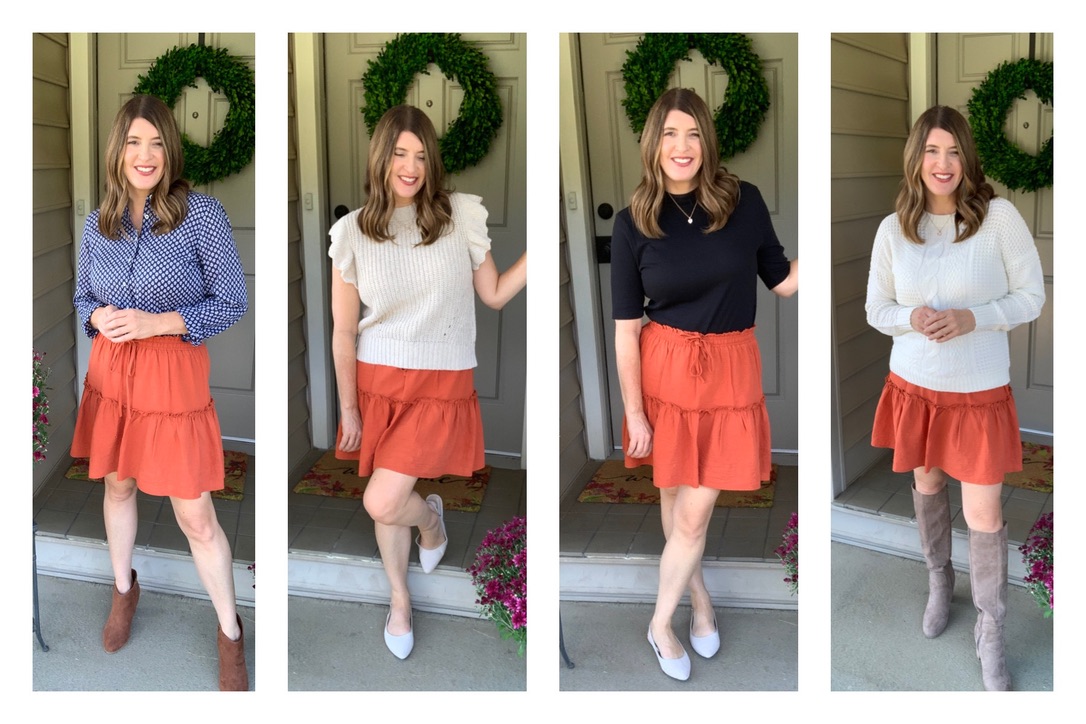 This is another Amazon skirt that I styled several ways. You could also wear it with tights .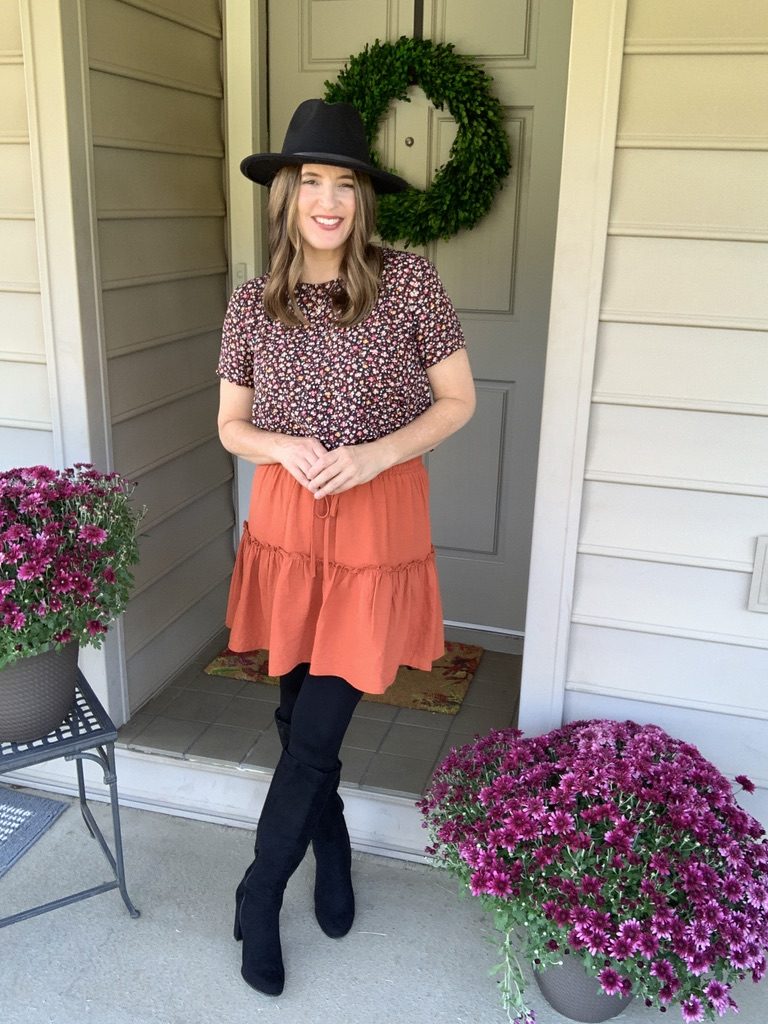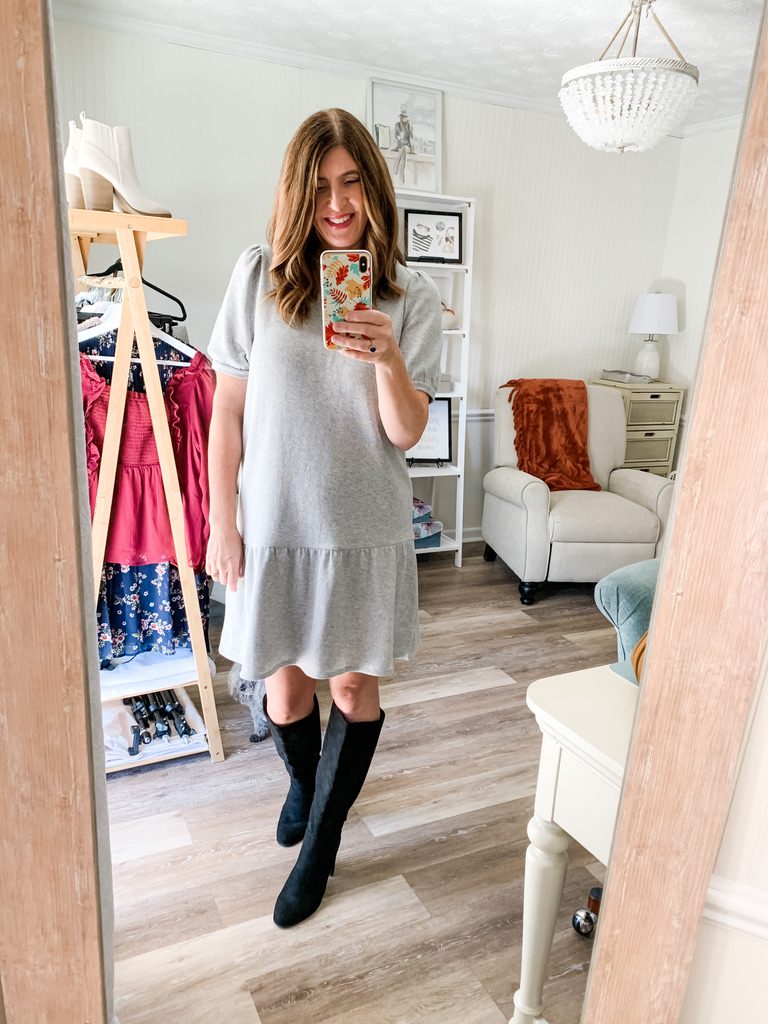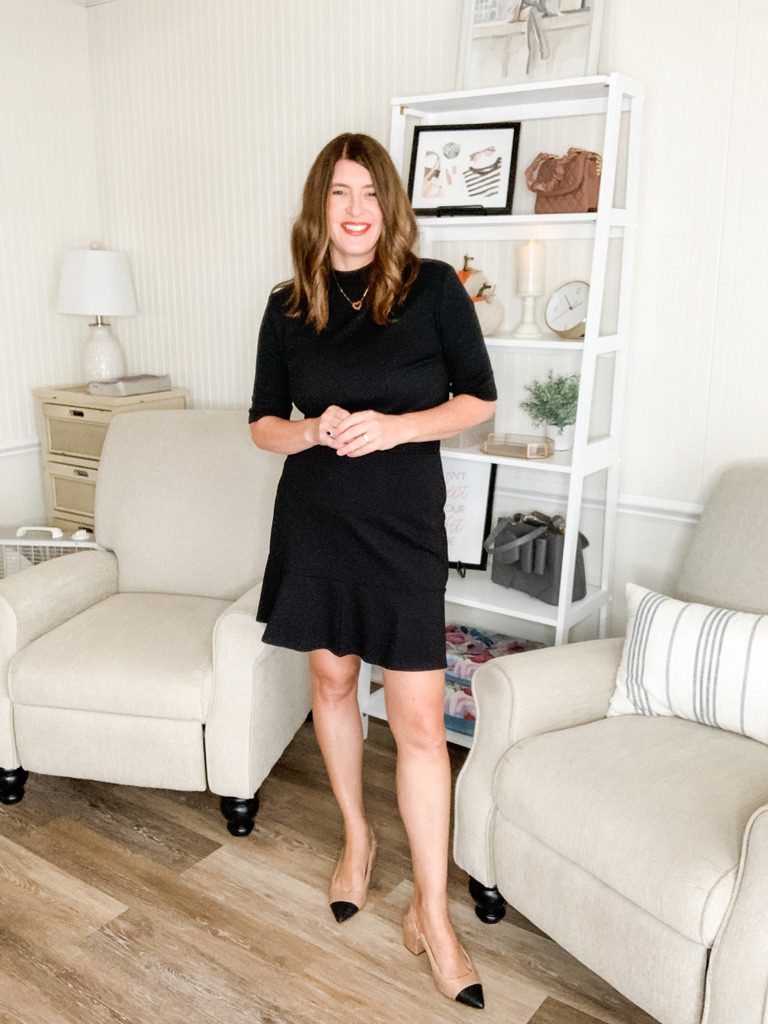 As you can see there are so many different styles of short length dresses and skirts that every woman can find a style that is flattering for their body type. If on the other hand you just don't like to wear short dresses and skirts then that is perfectly fine too. There are some great midi and maxi length styles that are just as lovely.
Skin Care
One last tip about wearing shorter dresses and skirts. As we age, are skin can look dry and crepey. In the spring and summer, having some color from a self tanner can really improve the look of your legs. I don't worry about it so much this time of year, but you could certainly put on some self tanner if you are planning to wear a short dress for a special occasion.

The best lotion I have ever found is the Alpha Skin Care Body Renewal Lotion. It contains 12% Glycolic Acid which helps reduce the appearance of lines and wrinkles. It really makes an instant difference in how your skin looks and it improves the appearance of your arms and legs. I also use the 10% lotion on my face.