Having fashionable leisurewear that is comfortable, yet still makes me feel put together is probably the most important part of my wardrobe. This is mostly because I work from home, and as much as I enjoy getting dressed up, my lifestyle is very casual. If you work outside the home, this may not be the case but I'm willing to bet we all enjoy getting on some comfortable clothes after a long day! Today I'm sharing 10 leisurewear essentials that don't look frumpy.
Rather than try to take new photos for ten categories, I pulled photos from previous years so you will notice some of the photos are from my early blogging days, and the quality of those photos is not as good. I have definitely learned a few things about photography over the past few years!
1. Leggings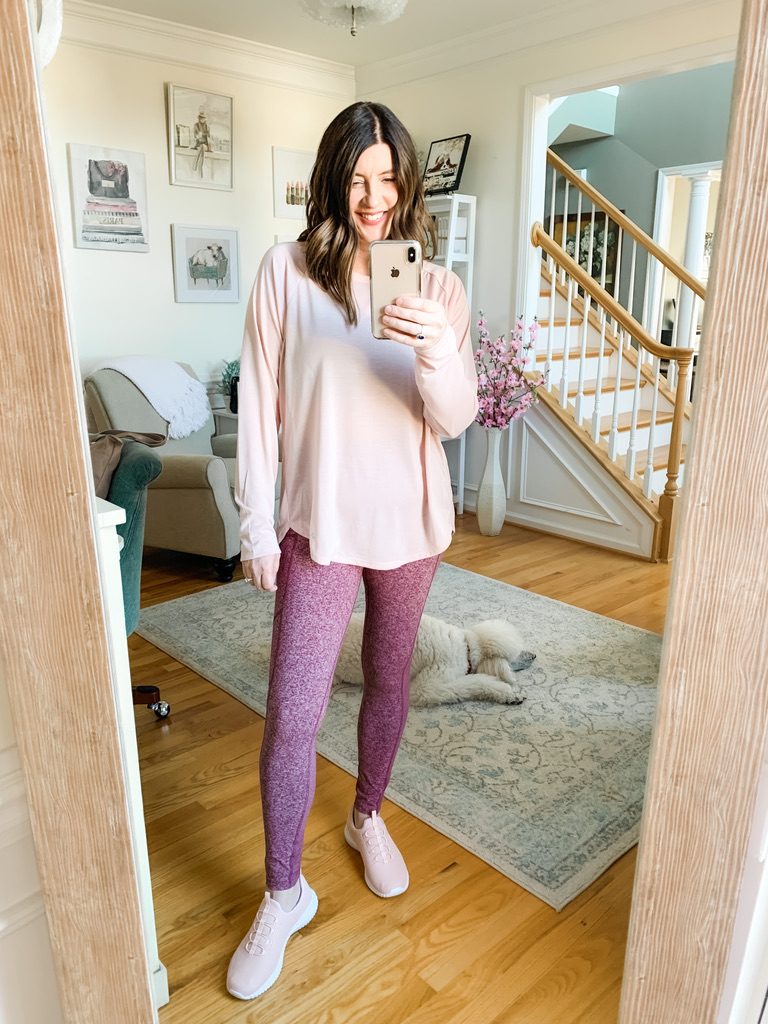 Leggings are number one on the list because they are my go to leisure pants for fall and winter. There are so many ways to wear leggings that I could never cover them in this brief category. The key to wearing leggings at any age…but especially for more mature women is to wear them tastefully. In my opinion, that means covering the lady parts up front and the booty in the back.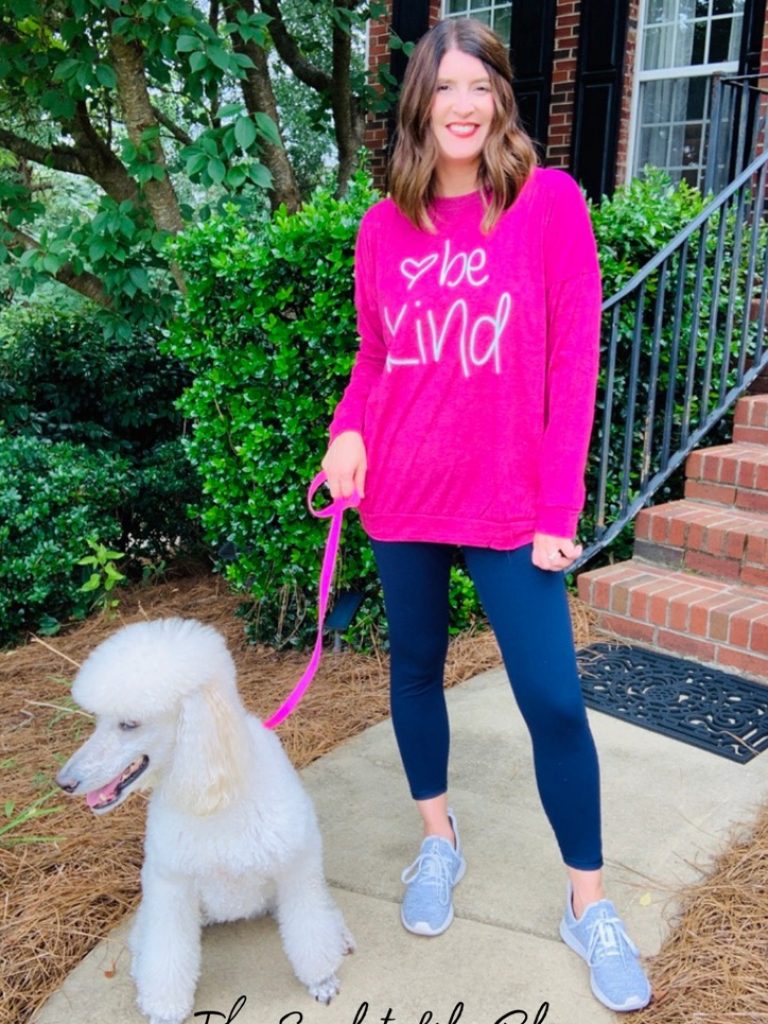 Wear leggings that are good quality and not see through. Also they should be fitted, but not so tight that we look like things want to bust out at any minute! Generally darker colors are more flattering and forgiving, but if you have the figure to rock a lighter color legging, then go for it.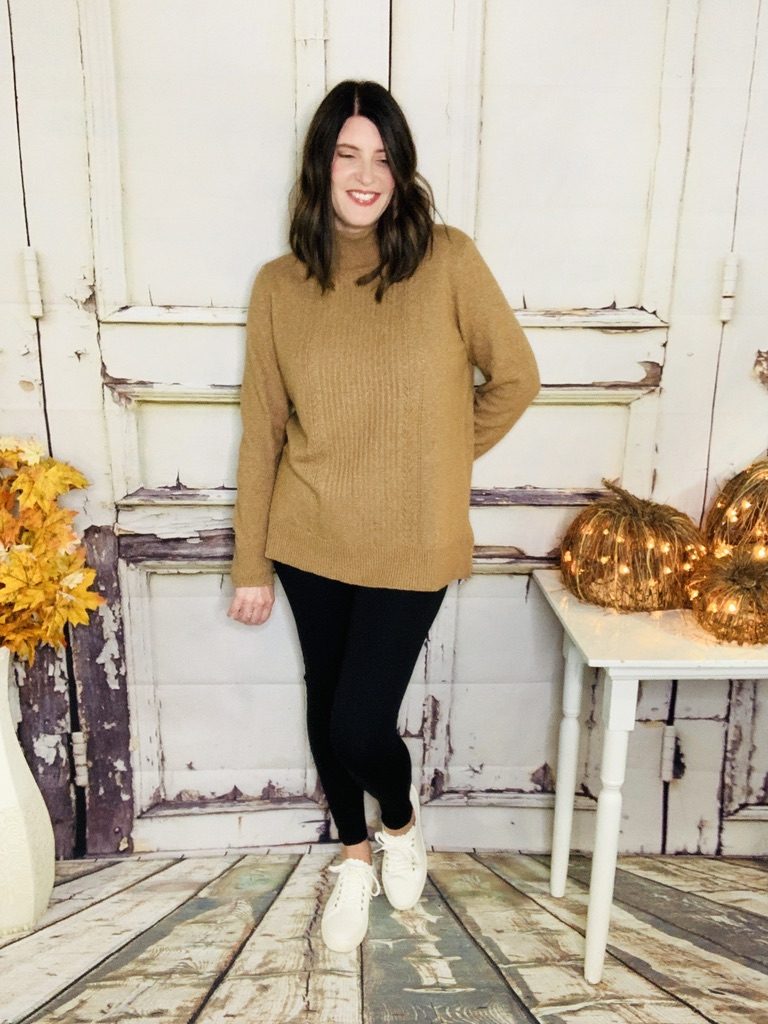 The Spanx leggings from Kohl's are a nice higher end legging for wearing with tunic tops and sweaters. For athletic style leggings the Amazon brands are good and I also like the Old Navy leggings. I personally prefer my leggings to have a pocket for my phone.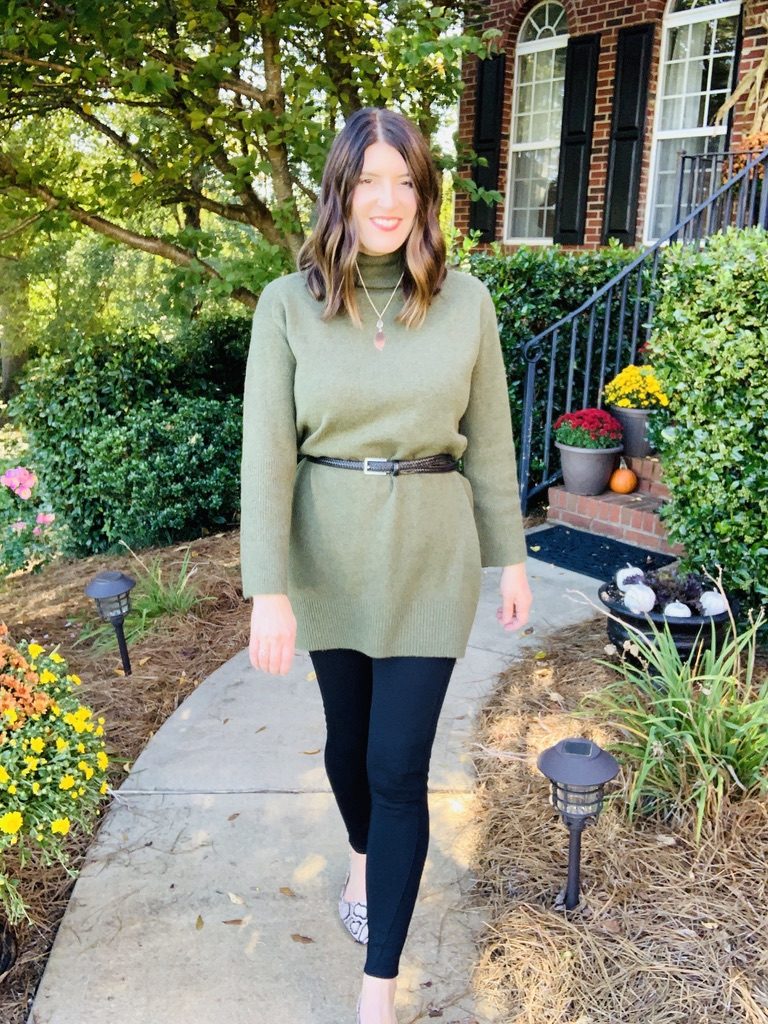 2. Joggers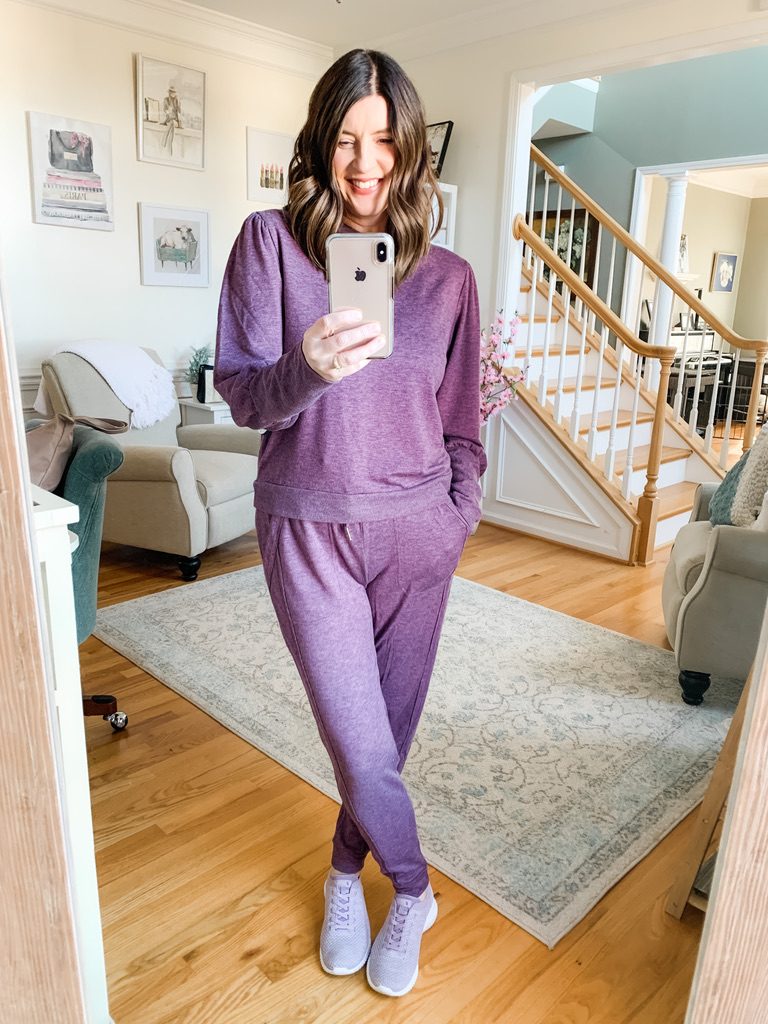 Joggers are a good alternative to leggings. They are still slim and flattering, but they are not as form fitting. One way to style joggers to avoid the frump is to pair them with a top that can be tucked or partially tucked. This creates a waistline and also looks nice when layering.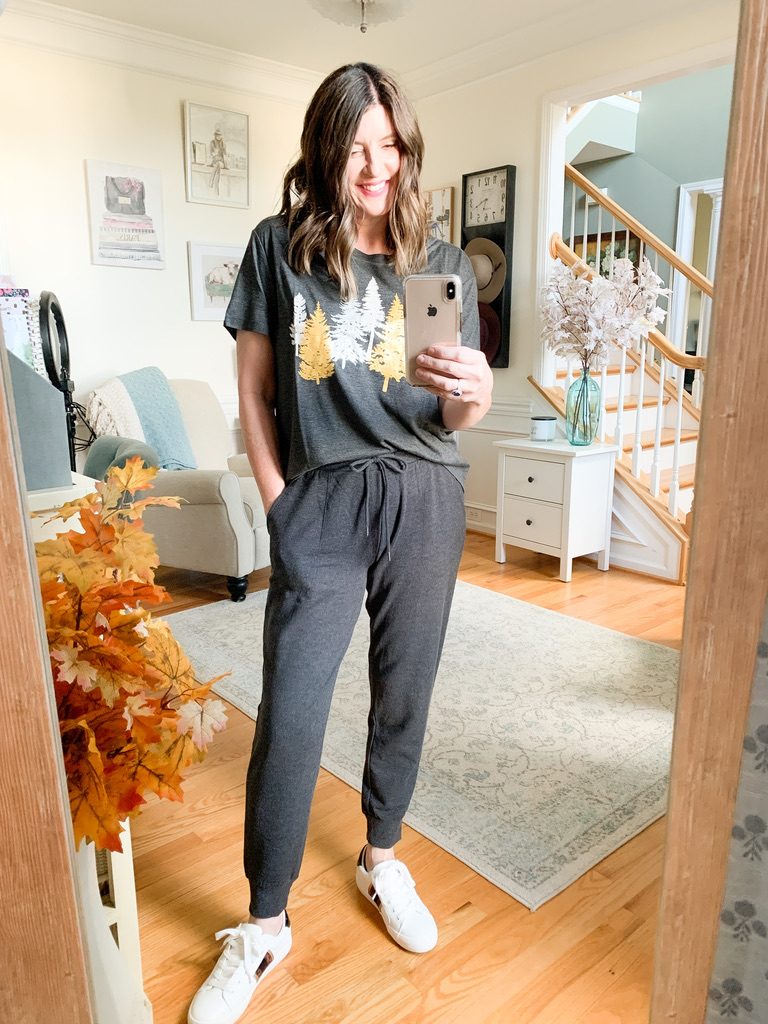 3. Wide Leg Pants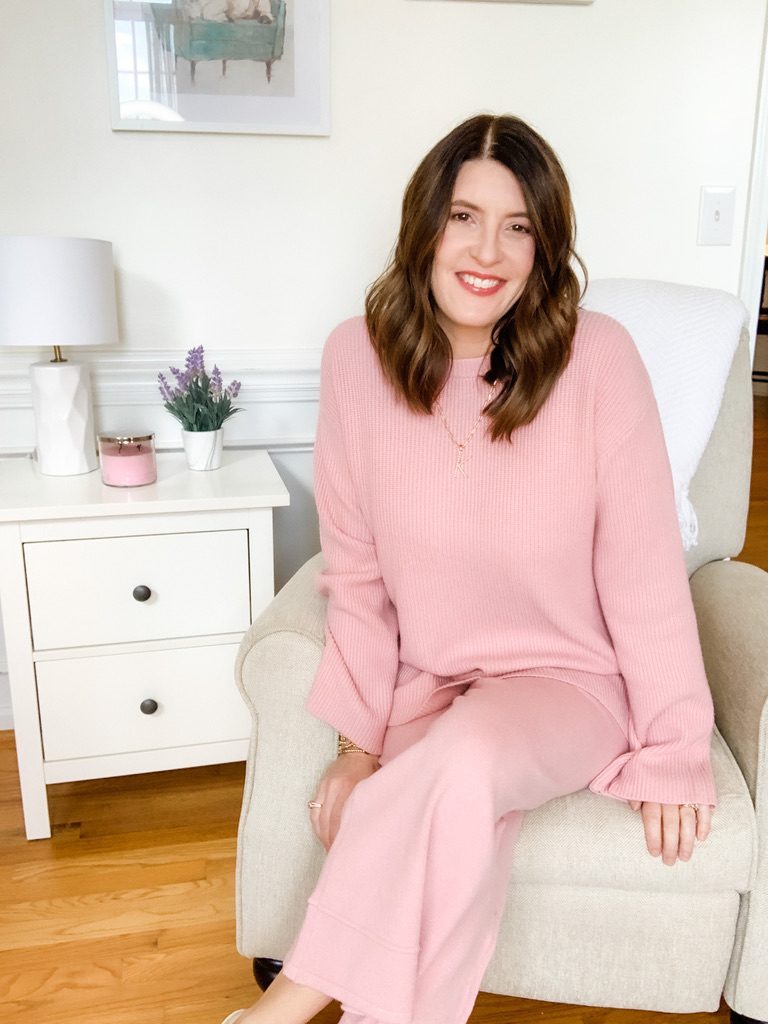 Wide leg pants are chic and comfortable. The styles can vary greatly from lounge pants to knit pull on styles that can easily be worn to run errands. Having a top that balances out the volume of the pants can help give you a more flattering silhouette.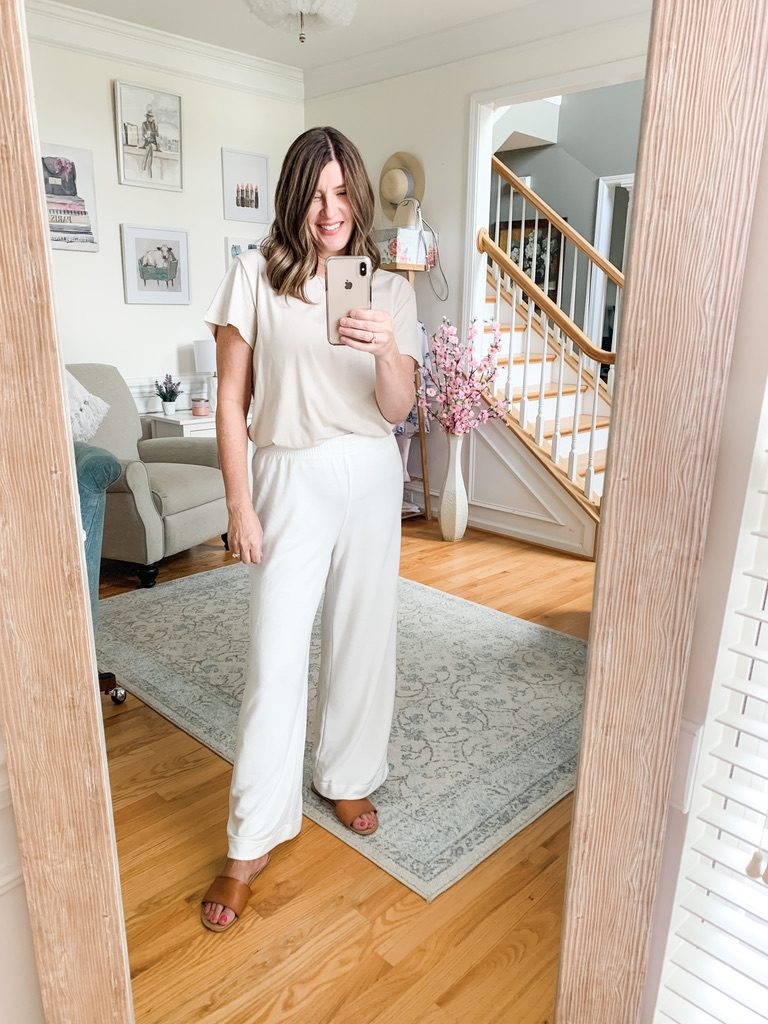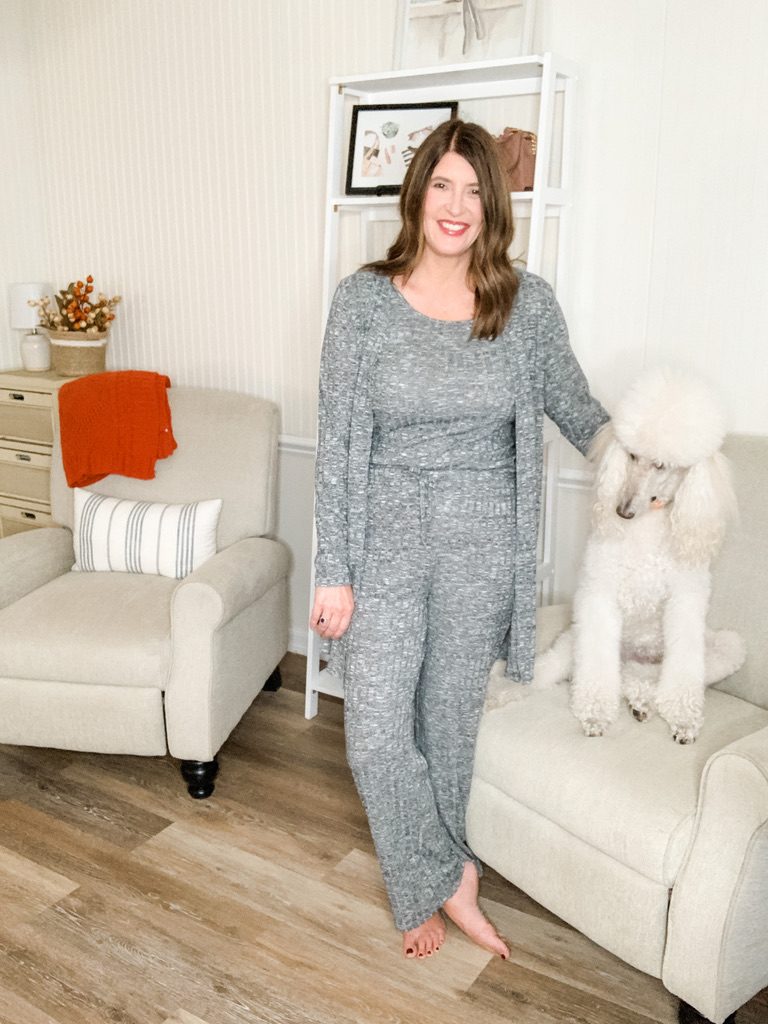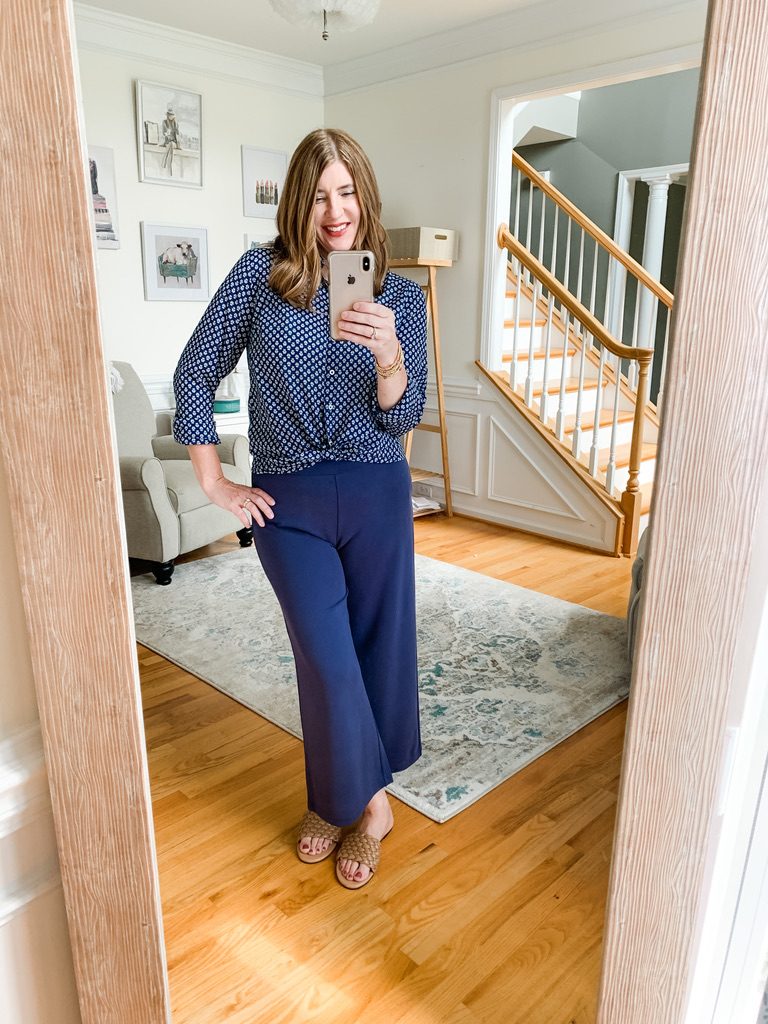 4. Sweatshirts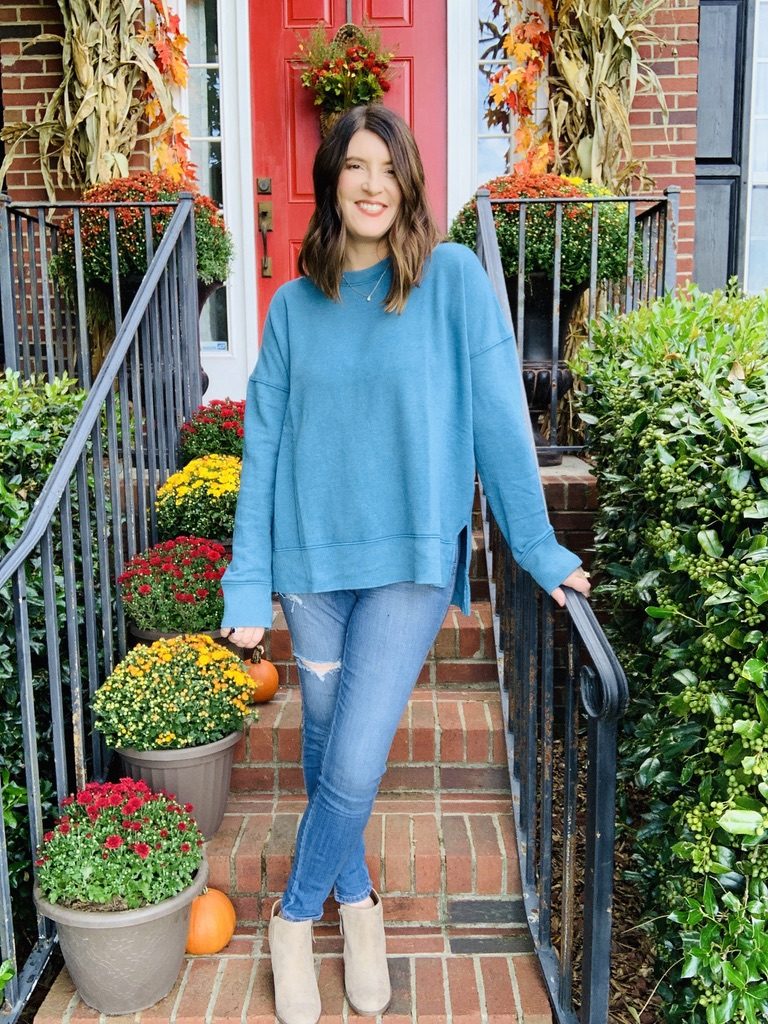 I am addicted to soft sweatshirts! They can be oversized or more fitted depending on the look you want. Tunic style sweatshirts are perfect for leggings, and boxy shorter styles look great with wide leg pants. Dress them up with jeans and booties or simply relax on the sofa with your favorite sweatshirt and lounge pants.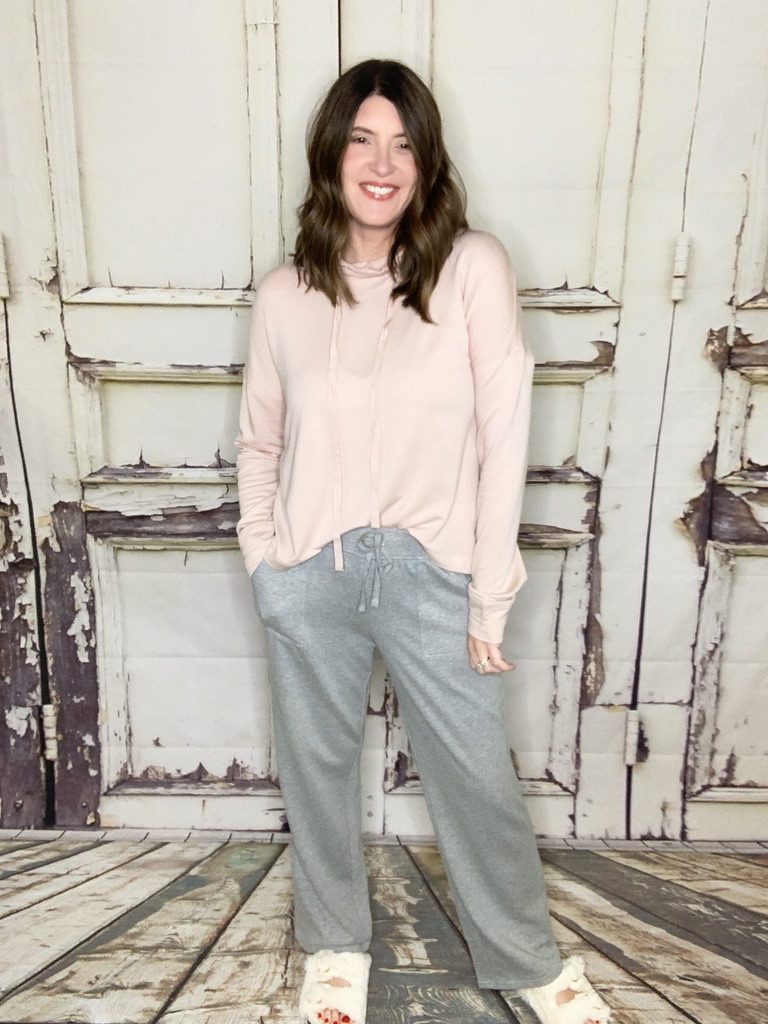 This leopard print sweatshirt by Time and Tru is one of my favorites. It also comes in several solid colors like the teal blue one I'm wearing in the photo above.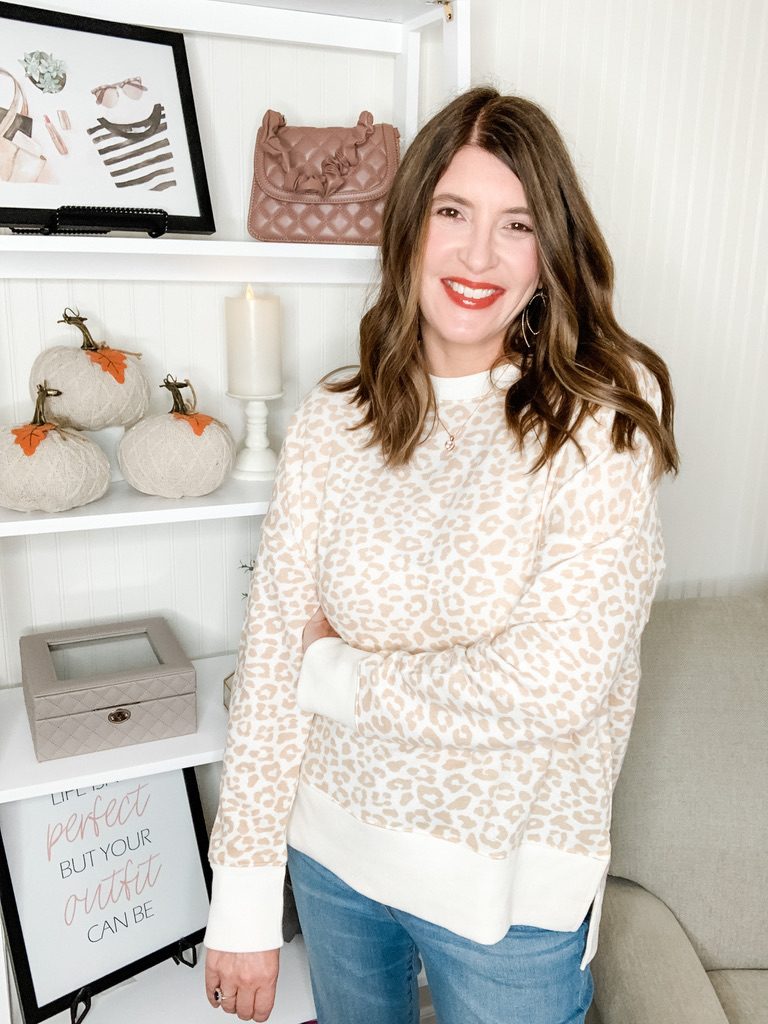 Here are some of my favorite sweatshirts in the shopping widget below, including the super soft Stars Above line from Target. You can't go wrong with any of these!
5. Button Down Shirt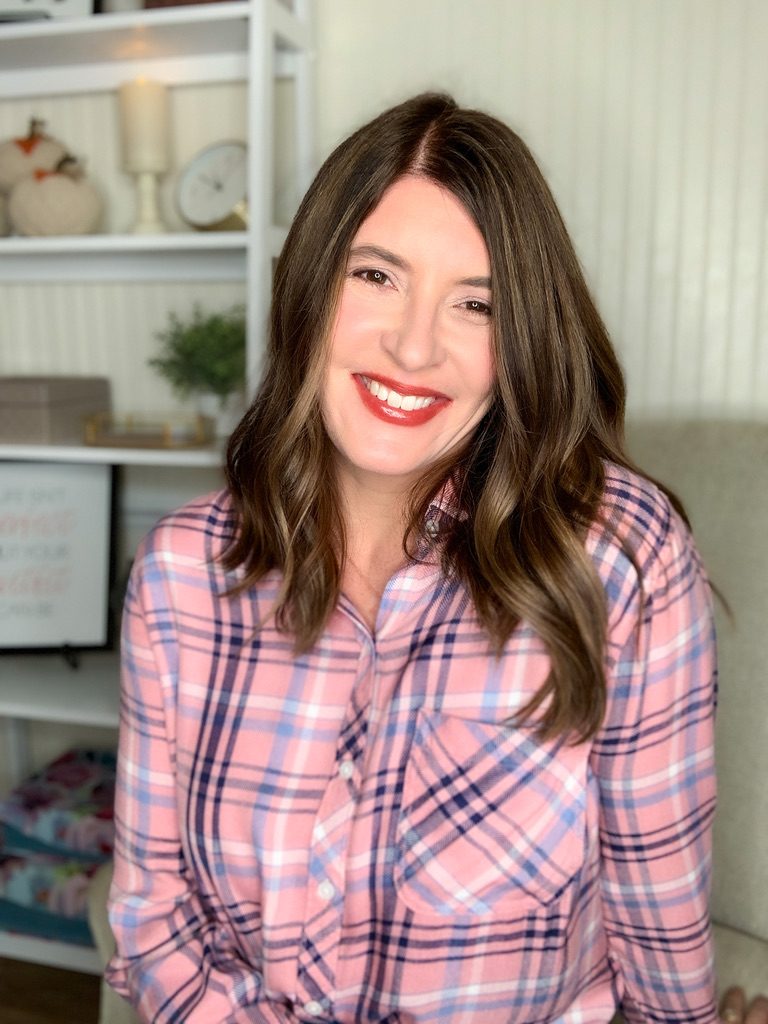 A button down shirt is another leisurewear essential. You can't go wrong with a white button down, but consider a stripe or pattern as well.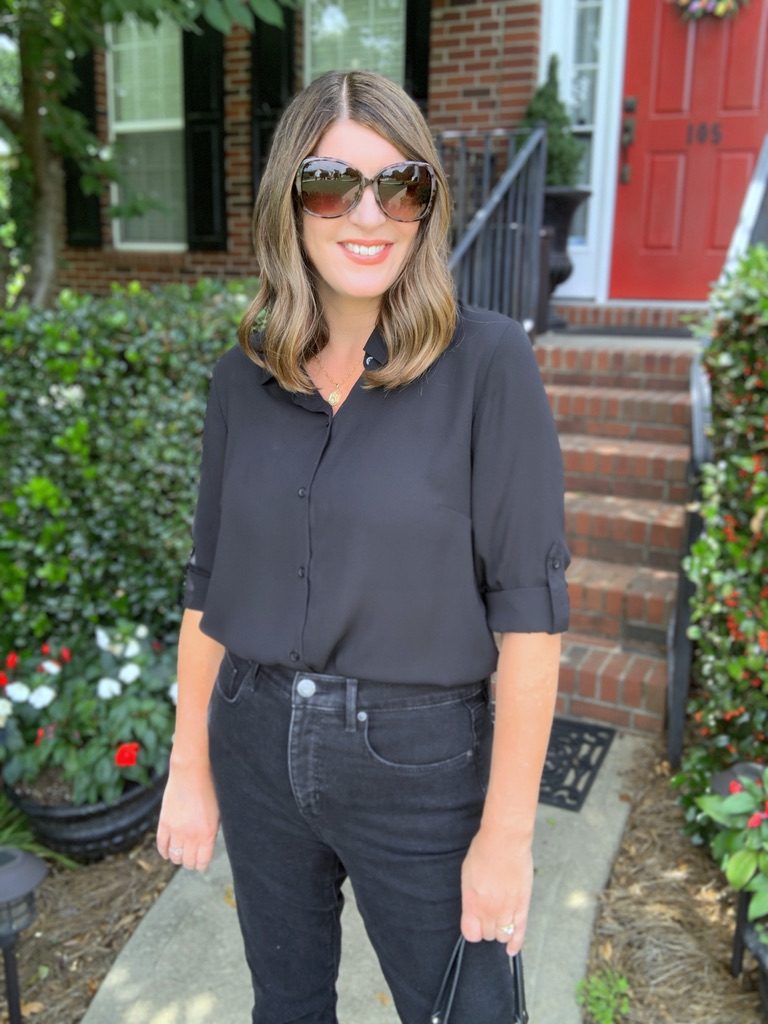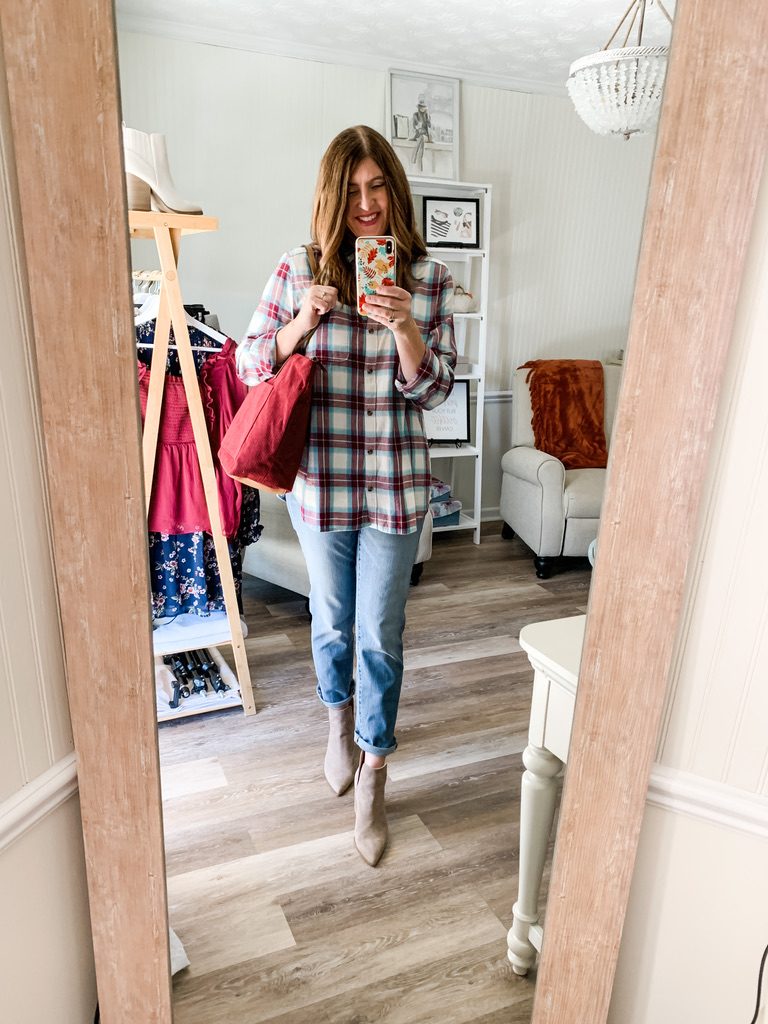 6. Tunic Shirt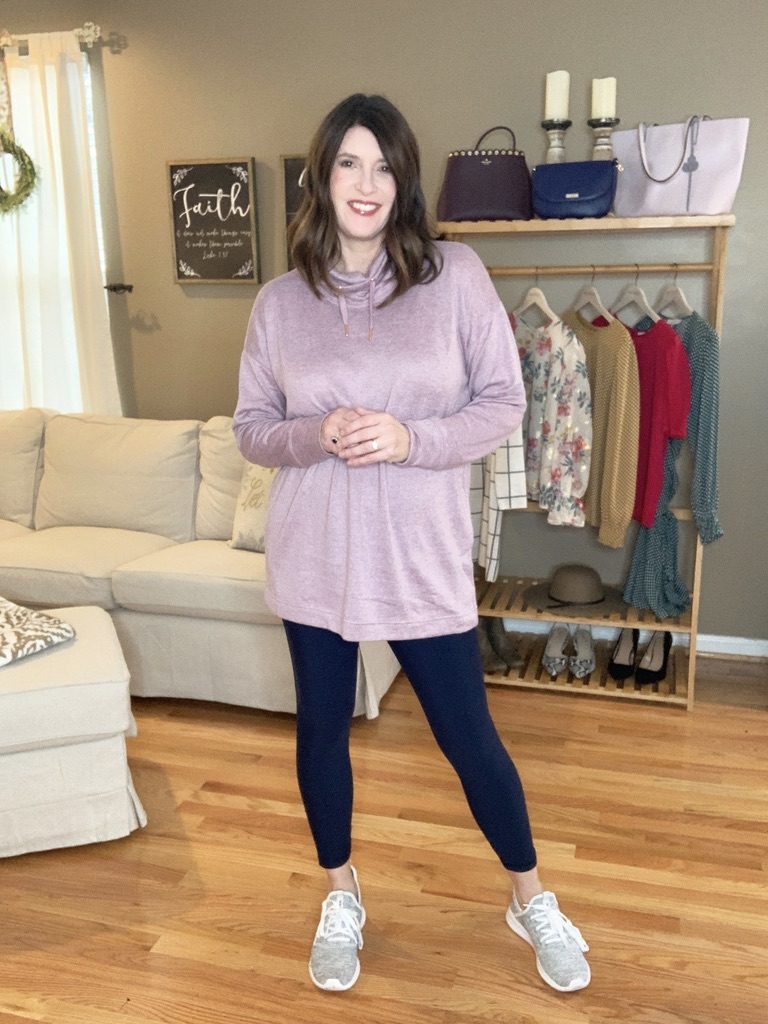 A tunic length shirt could be a button down or pullover style. I like to have tunic length tees and sweatshirts to wear with leggings.
7. Cardigan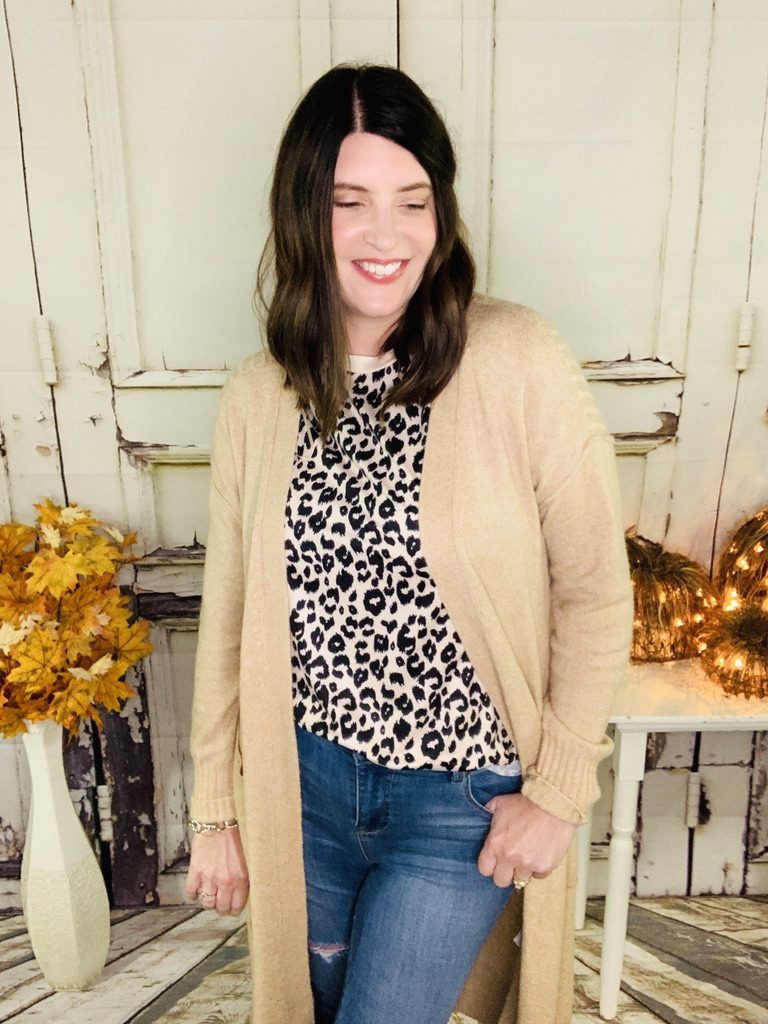 The next leisurewear essential is a long cardigan. How long depends on your body type and height. Cardigans that drape correctly really are flattering and they can hide problem areas such as those pesky hip bulges. They look good with literally anything…leggings, joggers, jeans, knit pants, and dresses!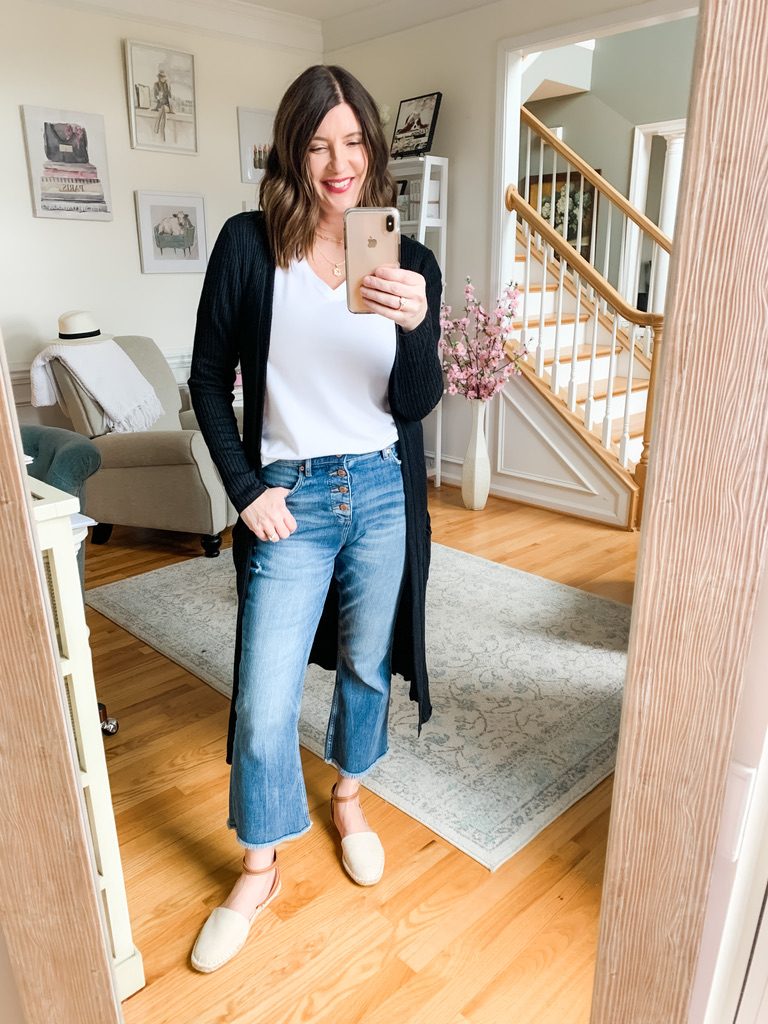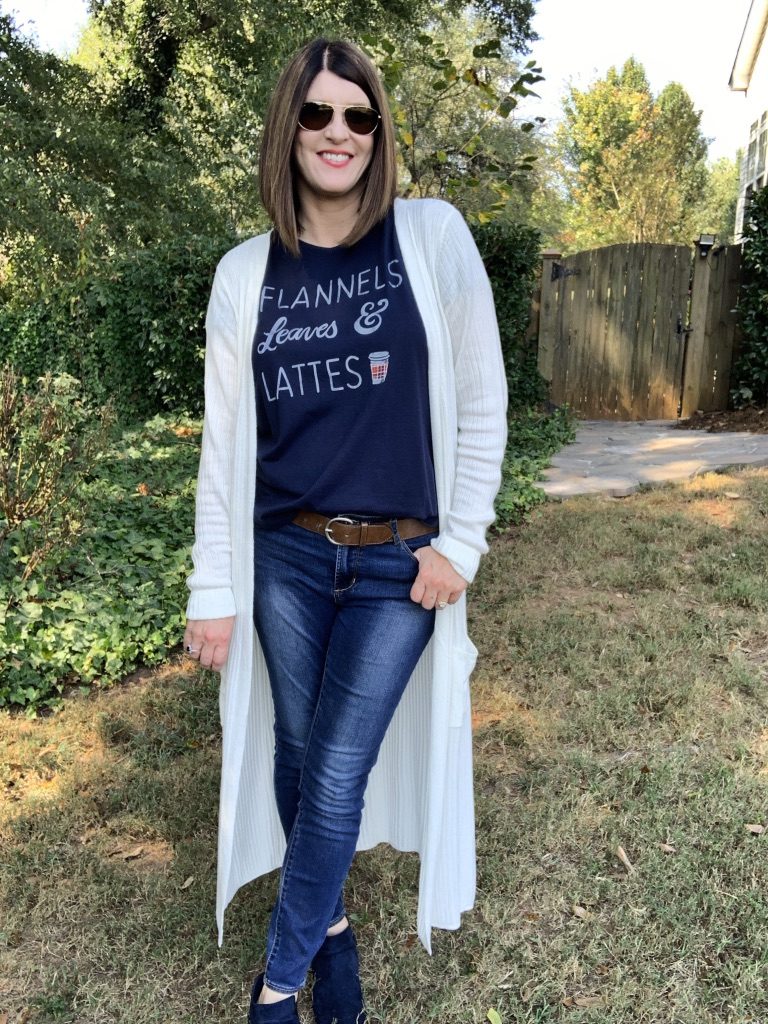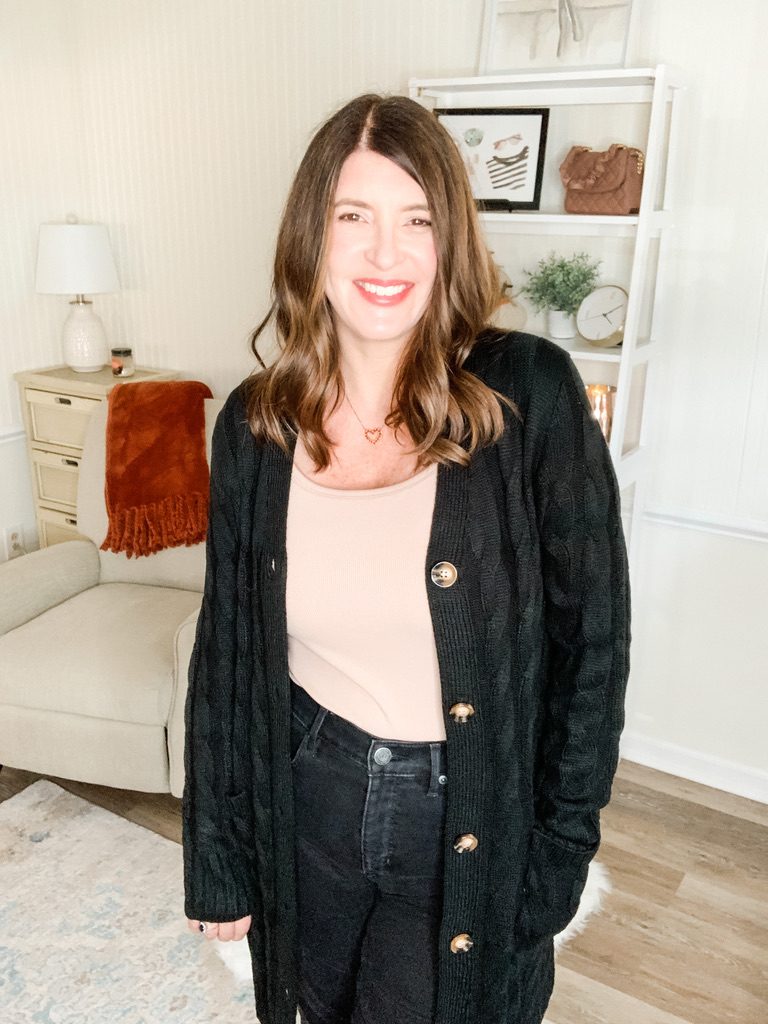 This black cardigan was featured in my Amazon sweater try on. If you missed that post, you can see it here.
8. Denim Jacket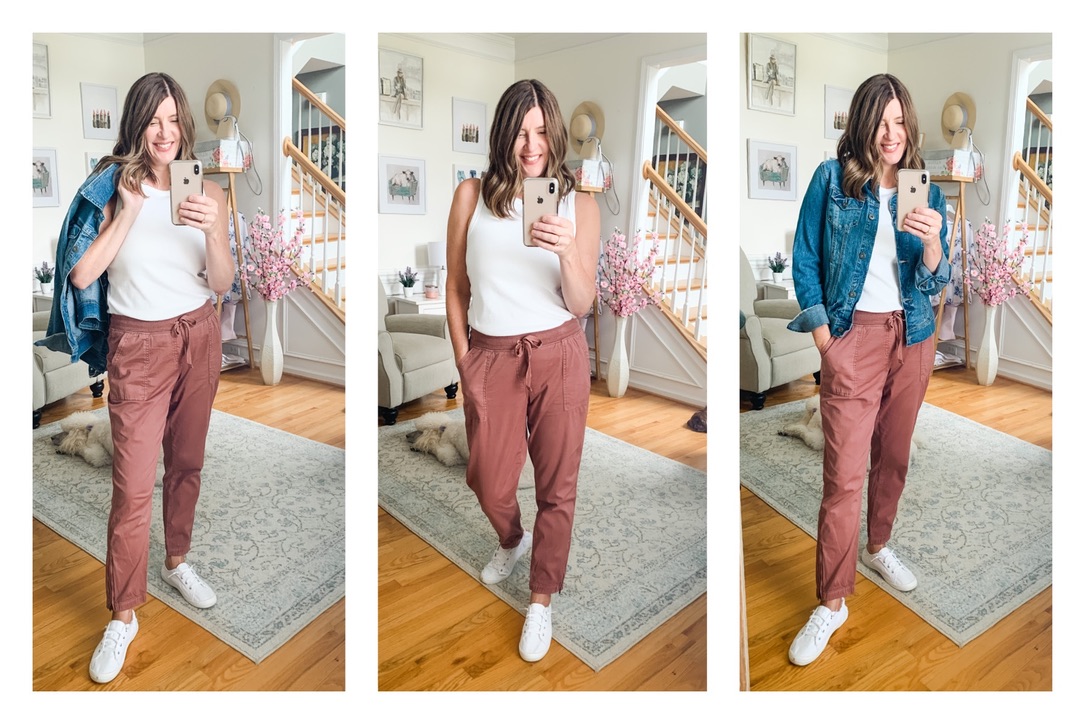 A comfortable denim jacket will always complete an outfit. Leisurewear topped off with a denim jacket keeps that casual vibe, yet add a layer of warmth and interest to your outfit. Jackets also help give you shape if you are wearing a very loose fitting outfit.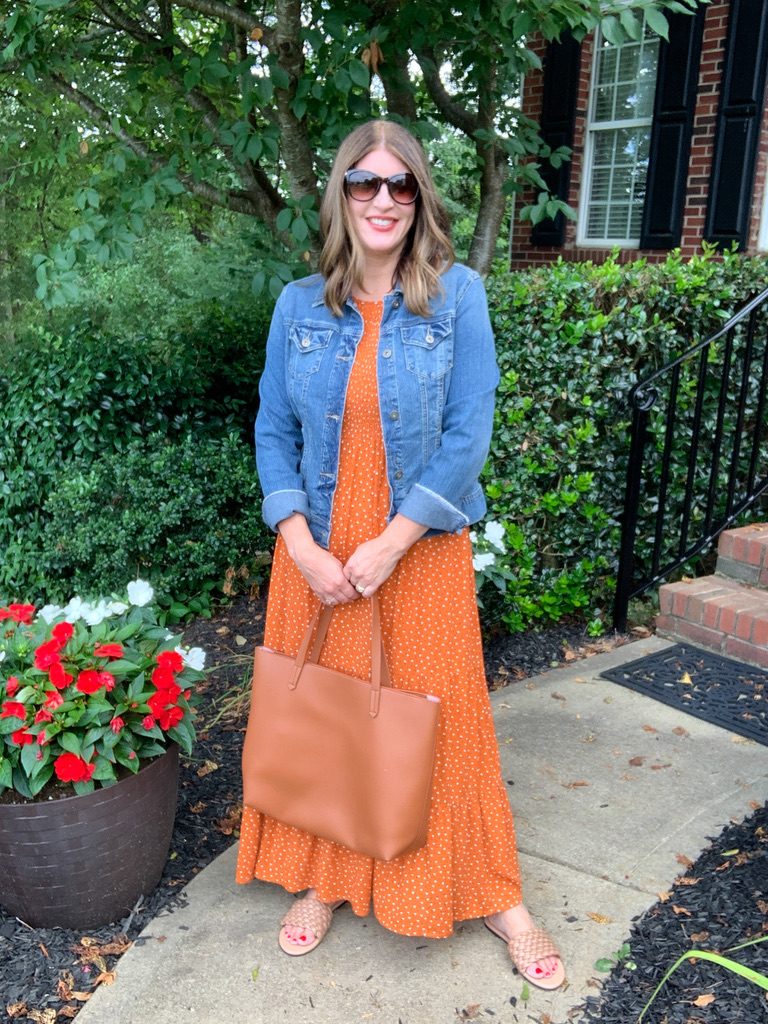 9. Tanks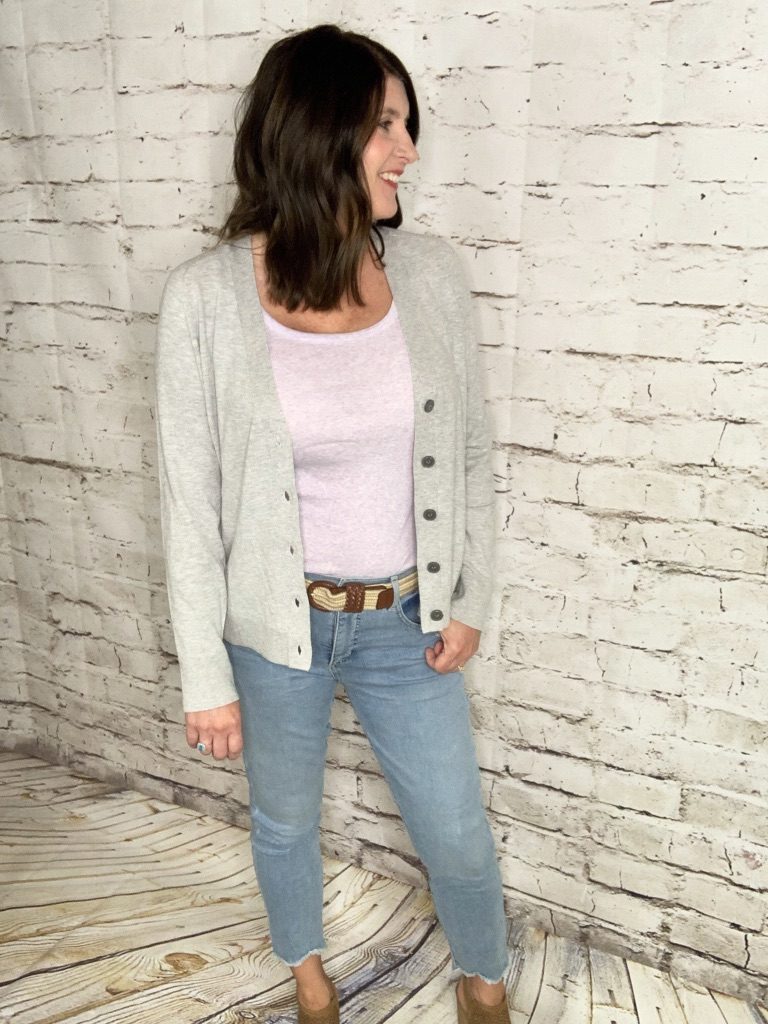 Having some good basic tanks are essential to leisurewear that looks stylish. Perfect for layering under a jacket or cardigan, they are also good to wear tucked in to give your loungewear some shape.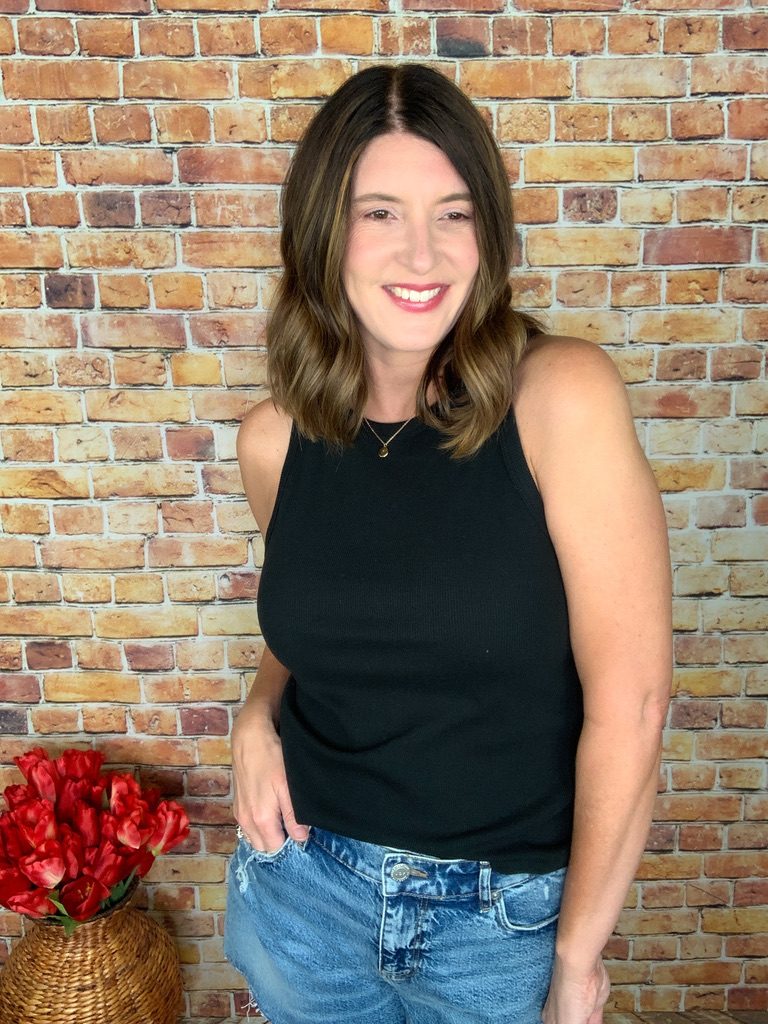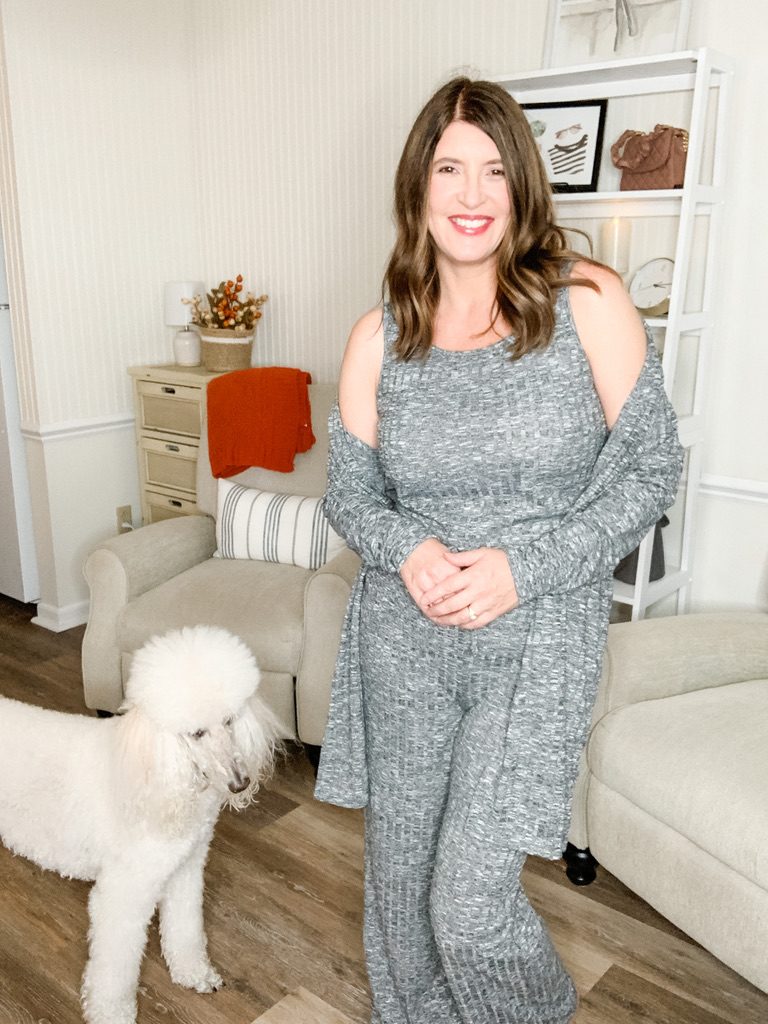 10. Sneakers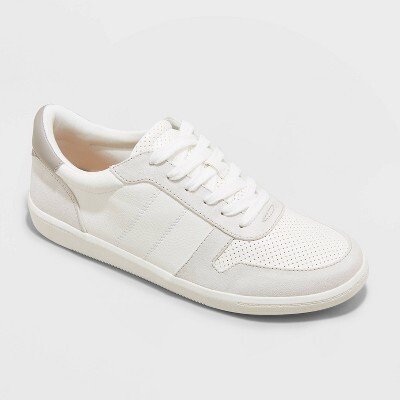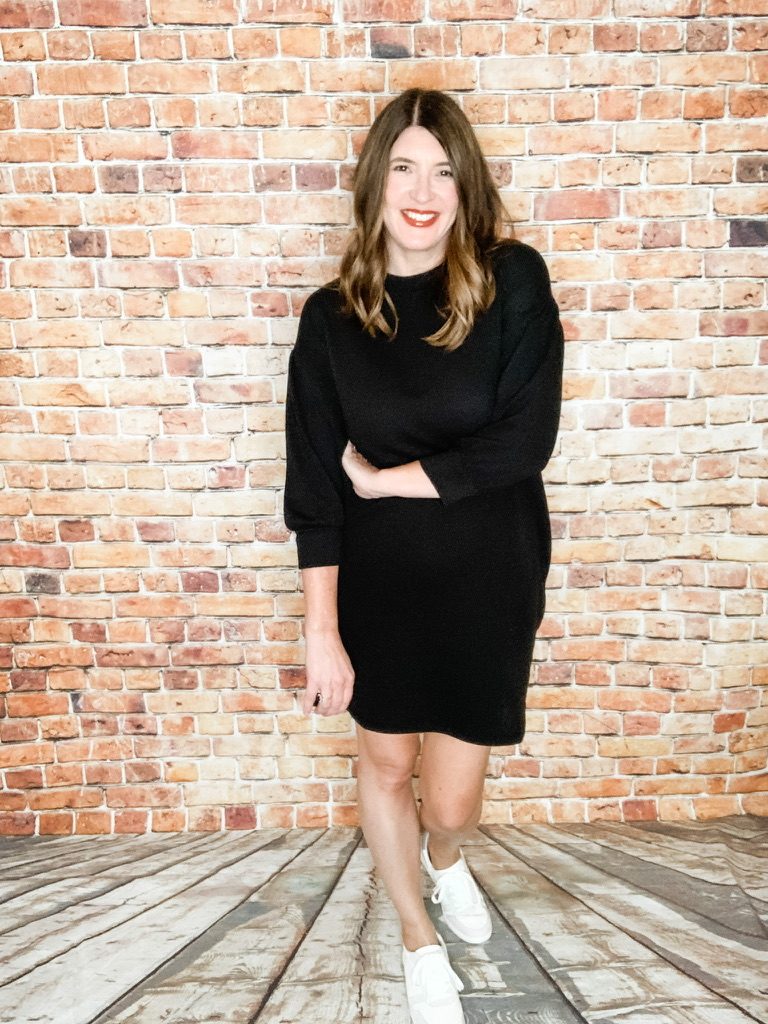 Having some good sneakers is a must for leisurewear. Notice I did not say expensive. If you want to pay for higher end sneakers, then of course there are so many options; however, if you don't want to pay for high end sneakers Target and Walmart have fashionable and comfortable options. I have some Adidas sneakers, and I also have lower priced sneakers. Unless you are using them for working out, I don't think it matters that much.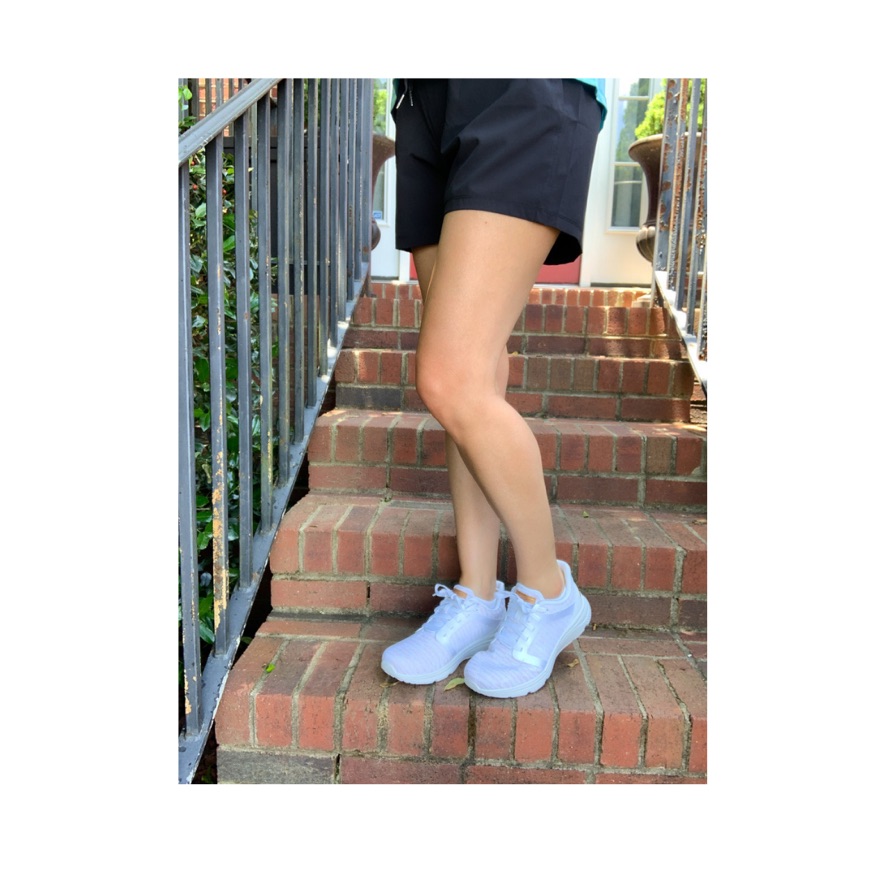 Bonus Items
In addition to the 10 leisurewear essentials that I listed above, a couple other things to consider are lounge sets and a sweatshirt style dress. These are not essentials, but I have several of them in my wardrobe and I think they are worth mentioning here.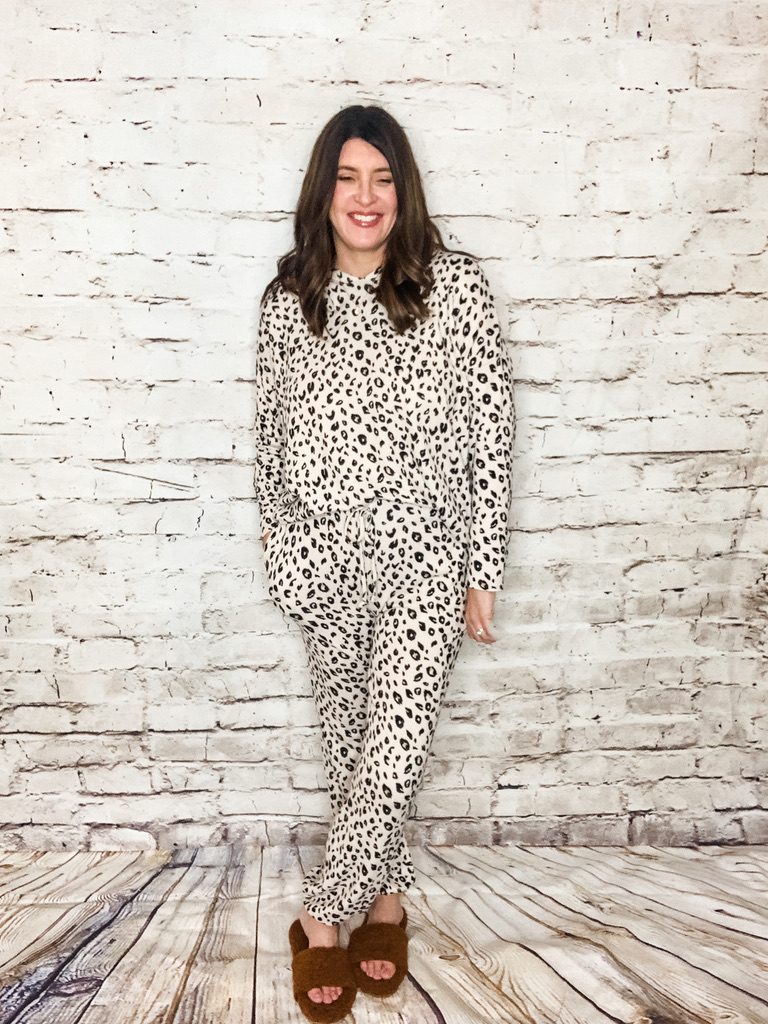 Lounge sets are everywhere, and they are easy to wear because you don't even have to think about it. My favorite places to find sets are Target, Amazon, Sam's Club, Walmart, and Marshall's or T.J. Maxx. Here are some of my favorites.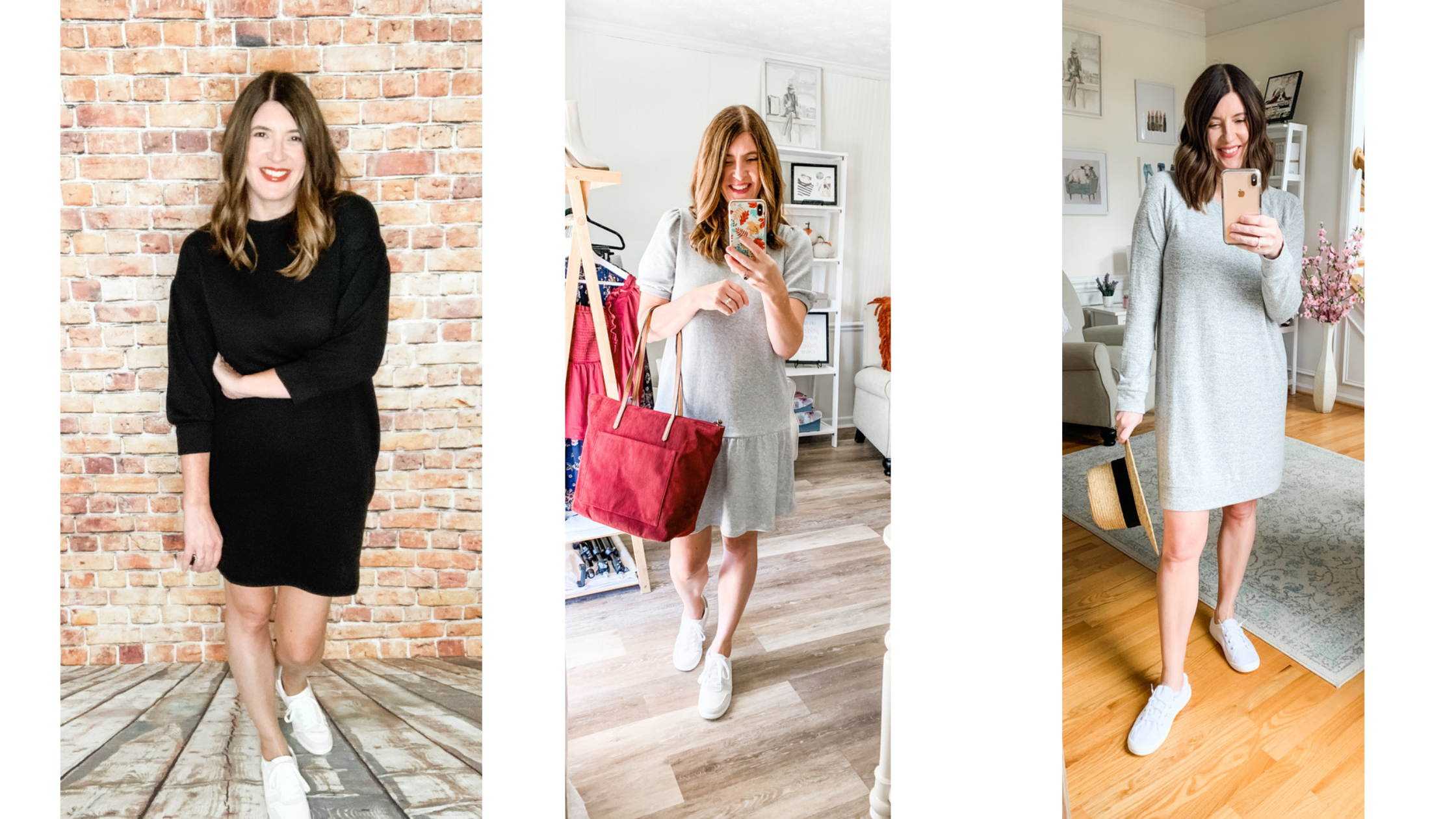 Being a dress girl, I love to wear sweatshirt or t-shirt dresses. They combine the coziness of a sweatshirt or t-shirt with the comfort of a dress. Here are some options if you would like to shop for a sweatshirt dress.
It is possible to be comfortable and still look put together, and I hope today's post has inspired you to take an inventory of your leisurewear essentials. Try adding these 10 things to your lounge clothes collection and say goodbye to the frump!