I'm sure most of you are familiar with one of this year's hottest trends…the shirt jacket or "shacket" as it has been nicknamed. A few months ago, I published a post entitled "Current Trends That I Will Not Be Wearing". The shacket was one of them. If you would like to see the entire post, click here. Have I changed my mind? Well, not entirely. While I still haven't decided if this is a look I will wear, I'm not as strongly opposed to it as I was before. Since my job as a fashion blogger is to show you new trends, and how to wear them I decided to order a shirt jacket and see how I could style it. You can decide for yourself if this blends with your own personal style. So, here are four ways to wear a shirt jacket!
With A Cami + Cropped Jeans + Booties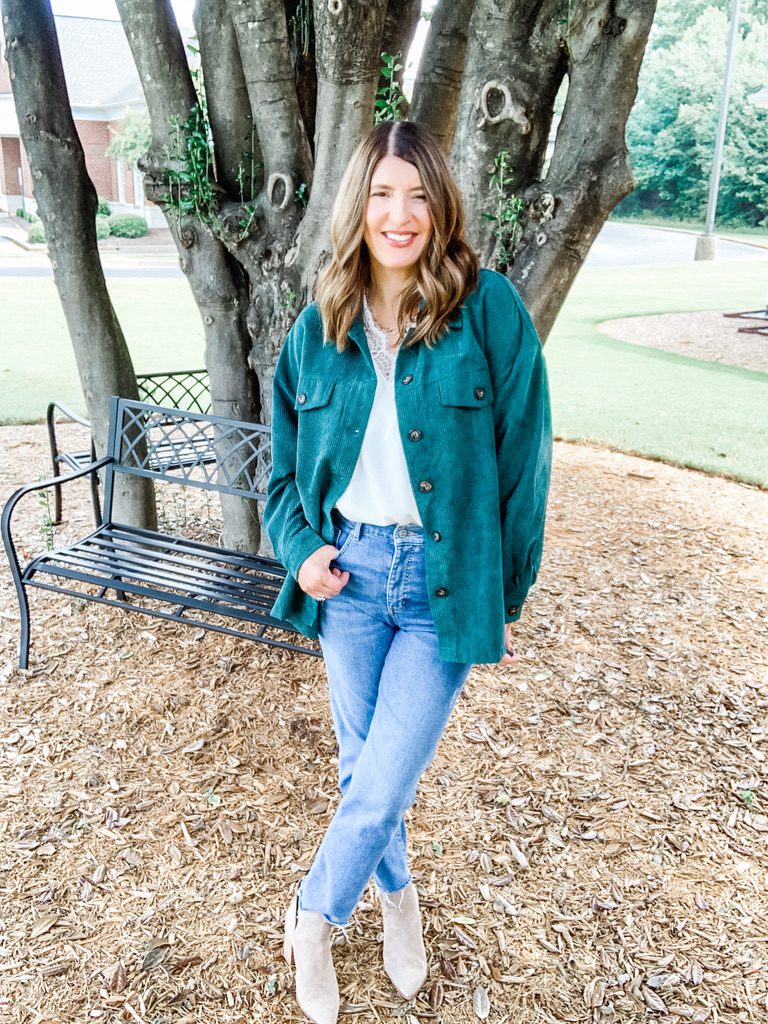 For my first attempt to style this green corduroy shirt jacket, I went the traditional route with some cropped jeans, booties, and a neutral cami underneath. This shirt jacket is from Amazon, and is an affordable option if you want to try this trend without spending a lot. I sized up to a large to make sure it was an oversized fit like it is supposed to be.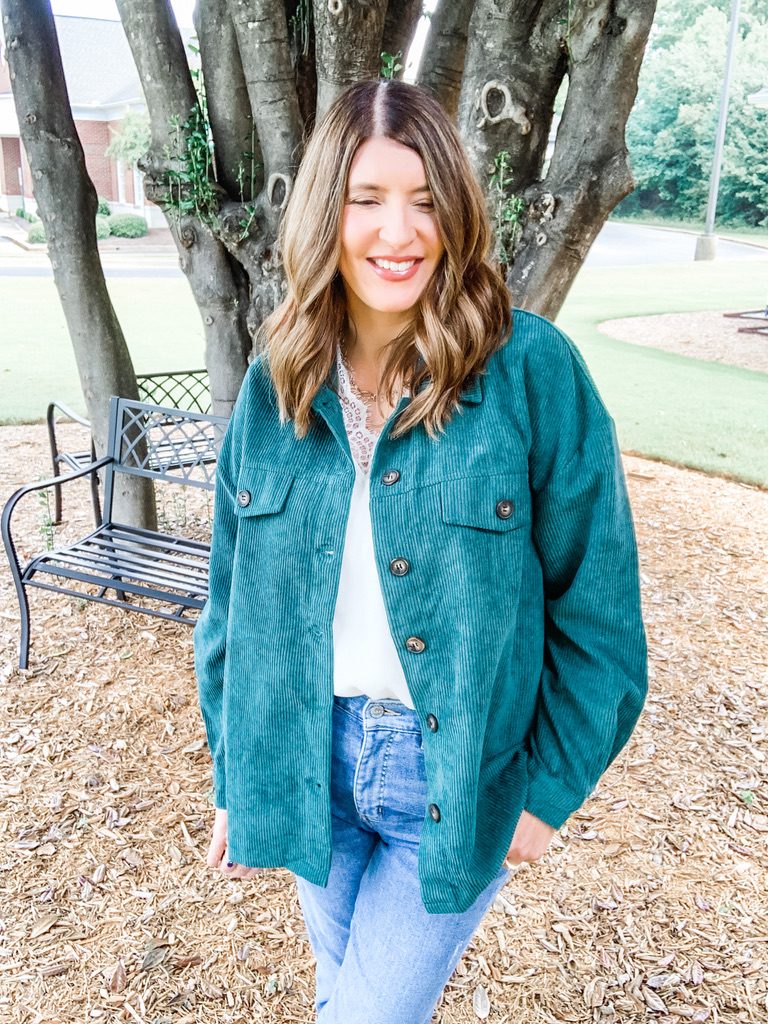 I was pleased with the overall look of this outfit. It was a nice combination of casual, but the lace cami elevated the look just a bit. My cami is also from Amazon and is still available. My jeans are the straight cropped jeans from Loft, and my ankle boots are from the Nordstrom sale last year. I will link this year's version and some similar styles.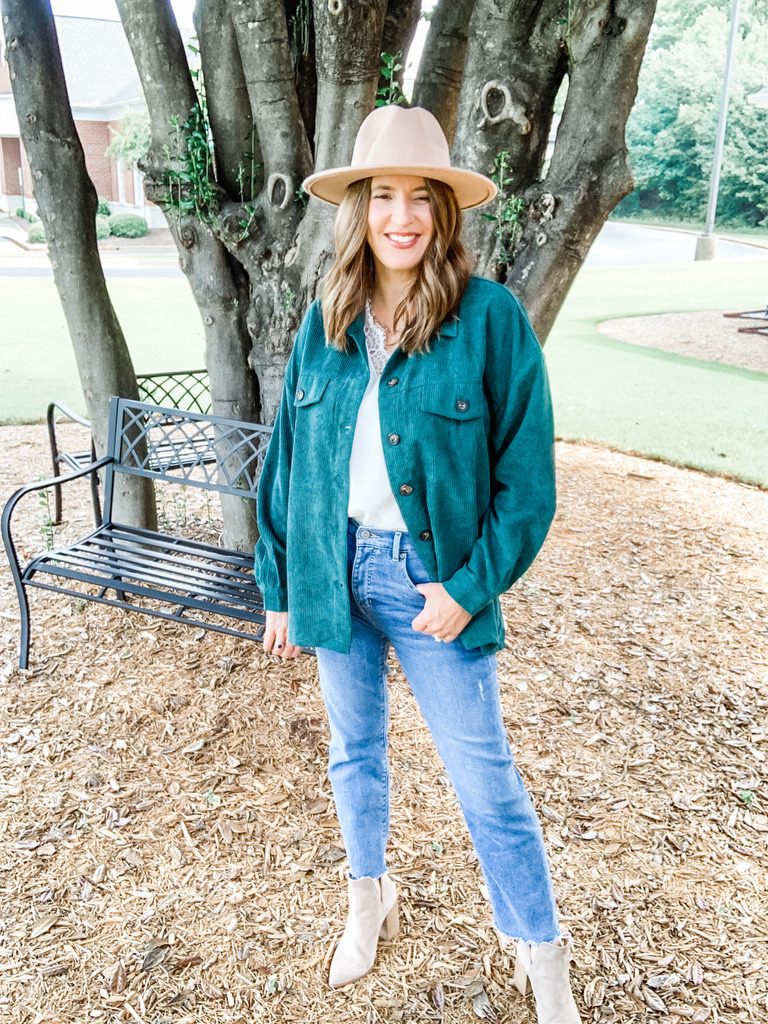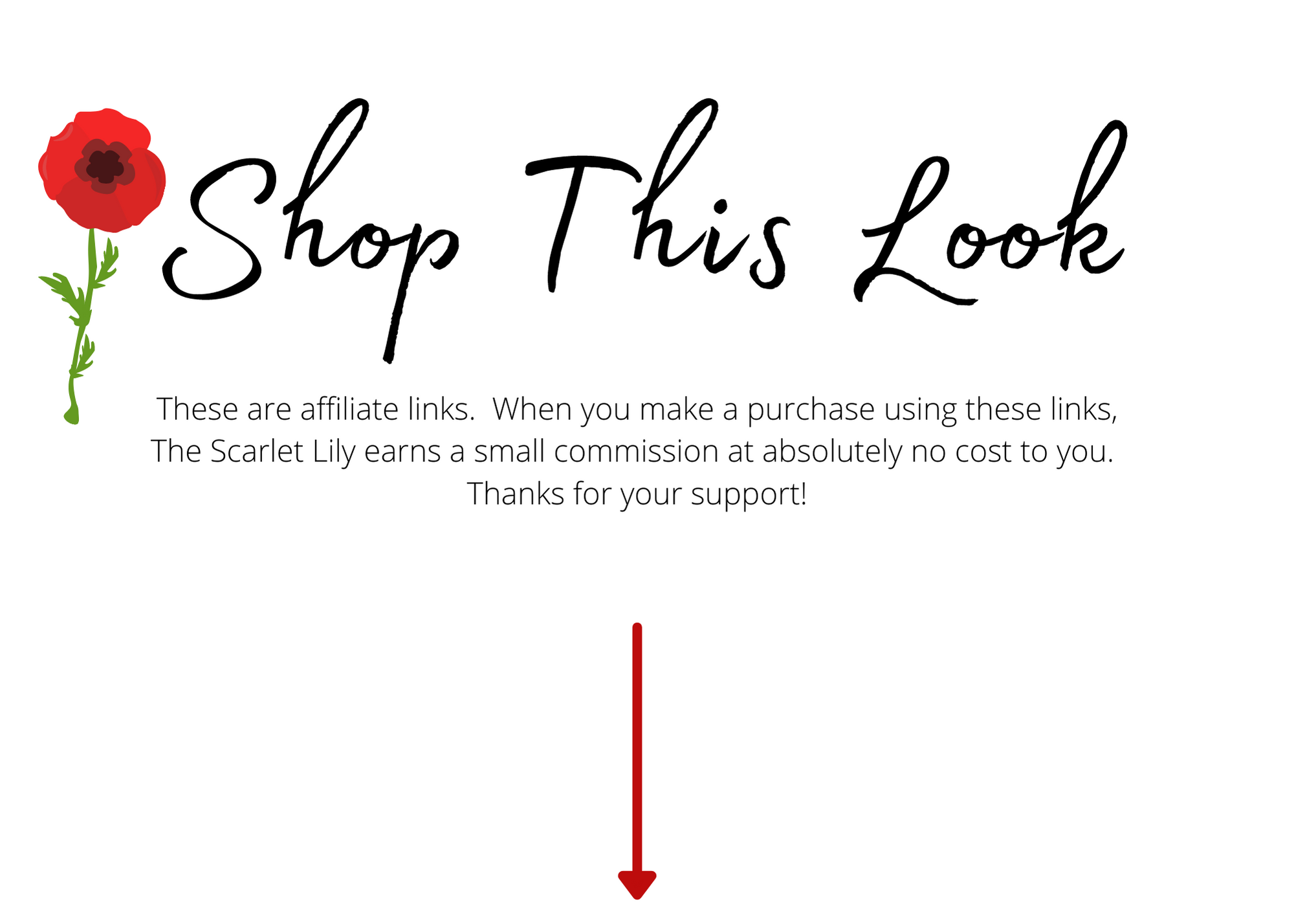 With a Black Tank + Black Boot Cut Jeans + Black Booties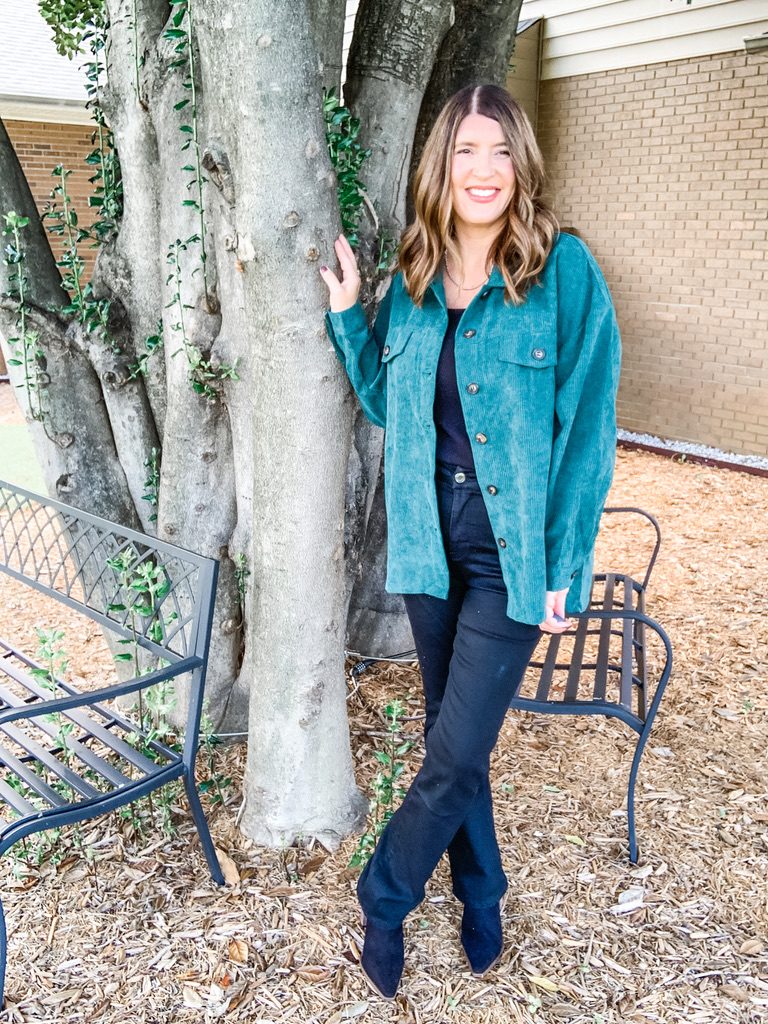 Outfit number 2 is very similar; however it gives a different silhouette with the boot cut jeans. The monochromatic all black layer is slimming with the shirt jacket giving just a pop of color. My black sweater tank is sold out, but any black top could work here. My jeans are by Time and Tru. The black ankle boots were part of the Nordstrom Anniversary sale and are a bit pricey. I will link some other alternatives.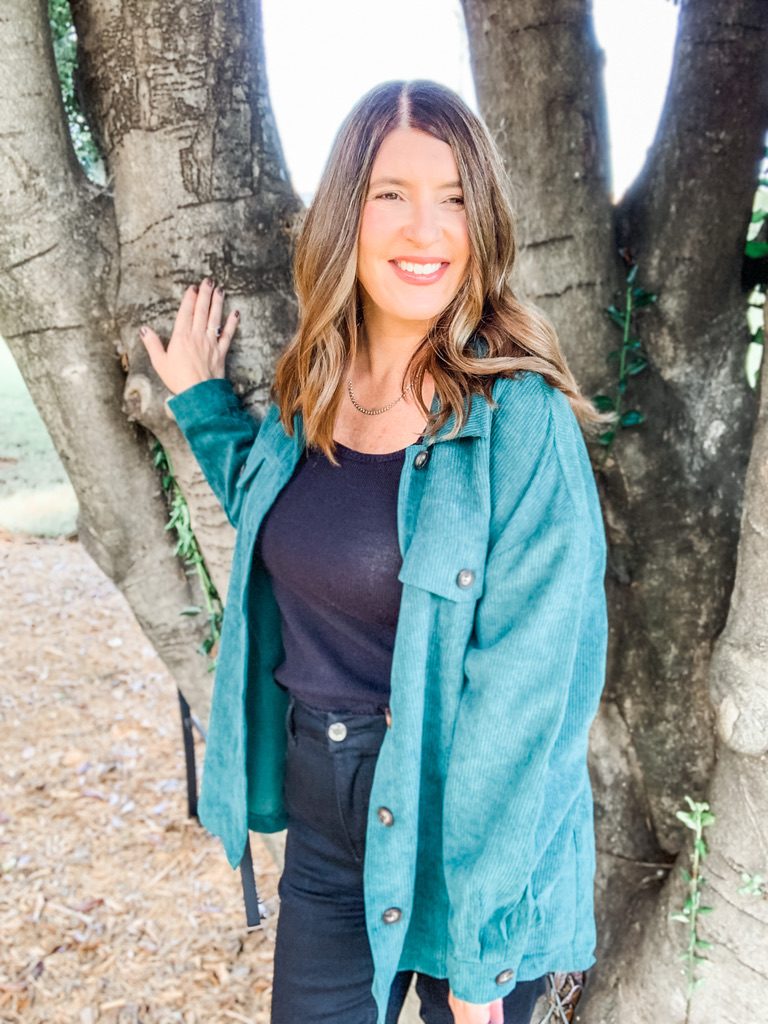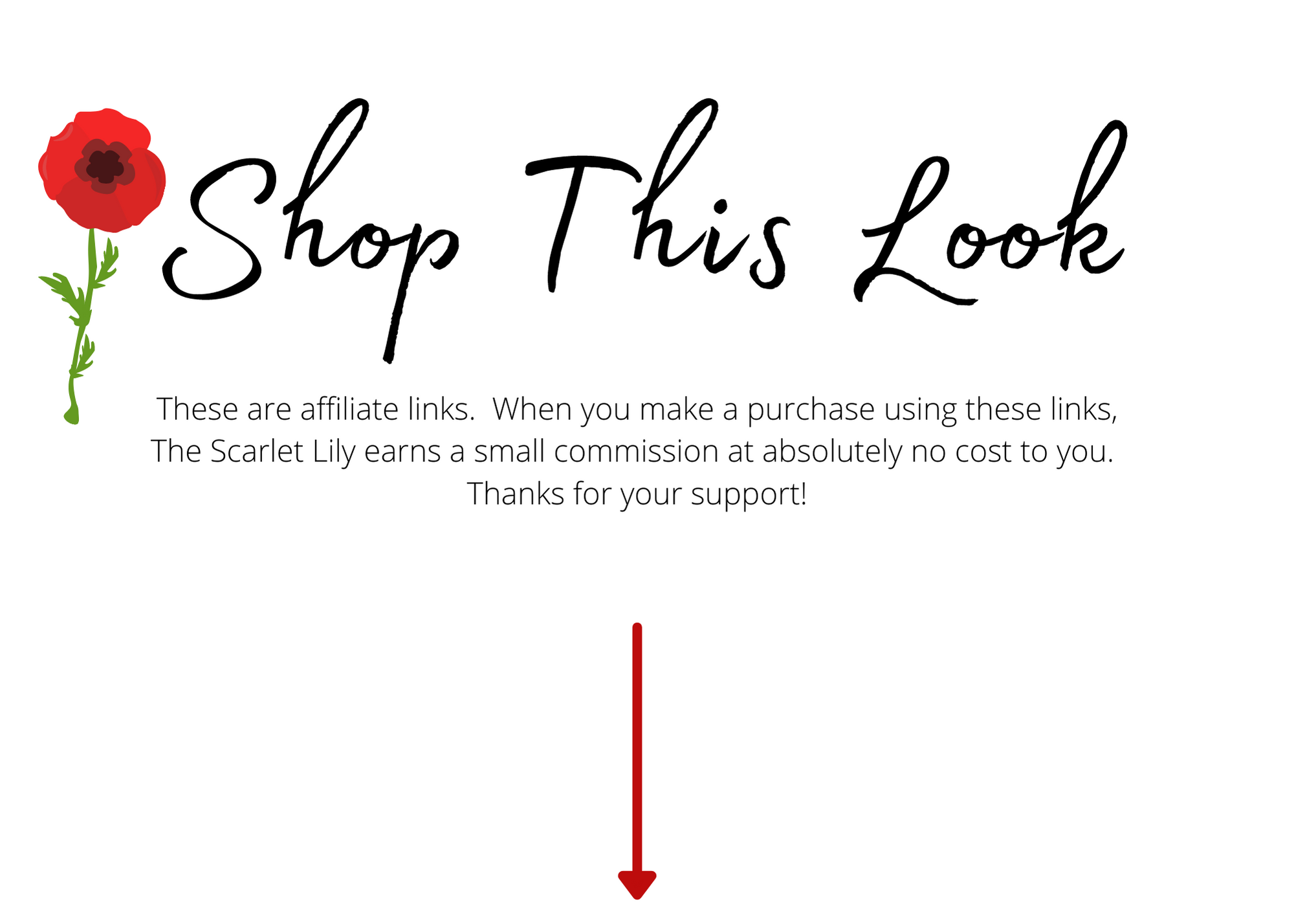 With Legging + Tee + Sneakers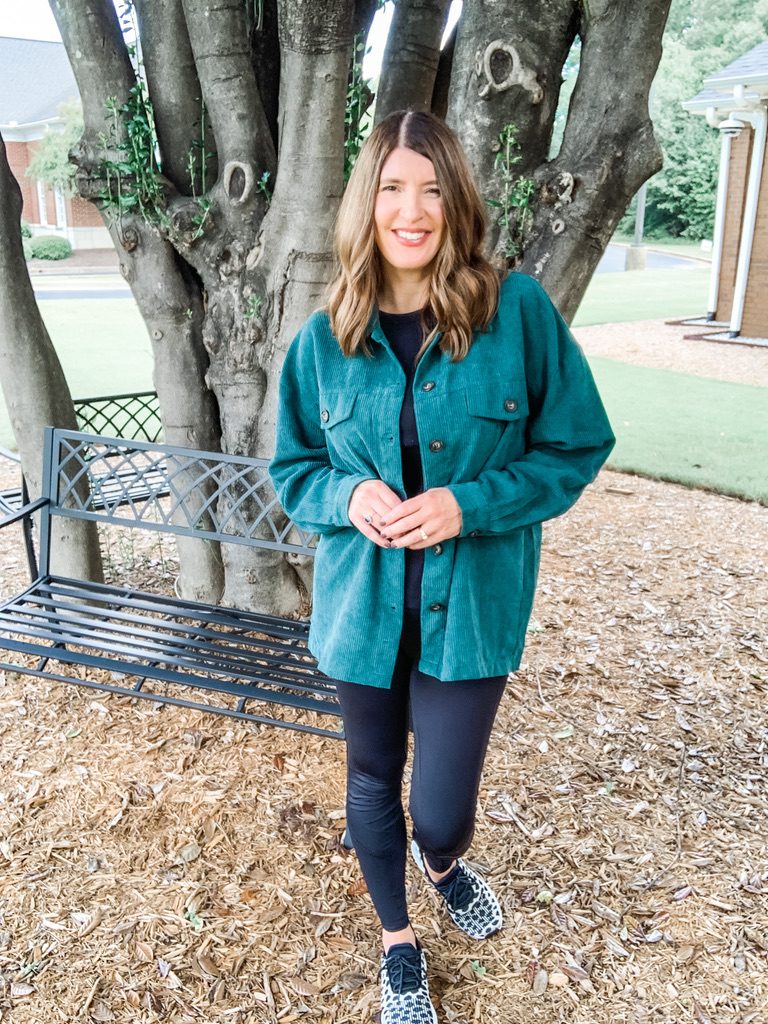 The shirt jacket makes a nice addition to an athleisure outfit such as this combination of black leggings and a black tank. This could be something you slip on over your workout clothes when leaving the gym, or just worn casually like I have done here. My sneakers are no longer available, but this pair from Adidas is very similar.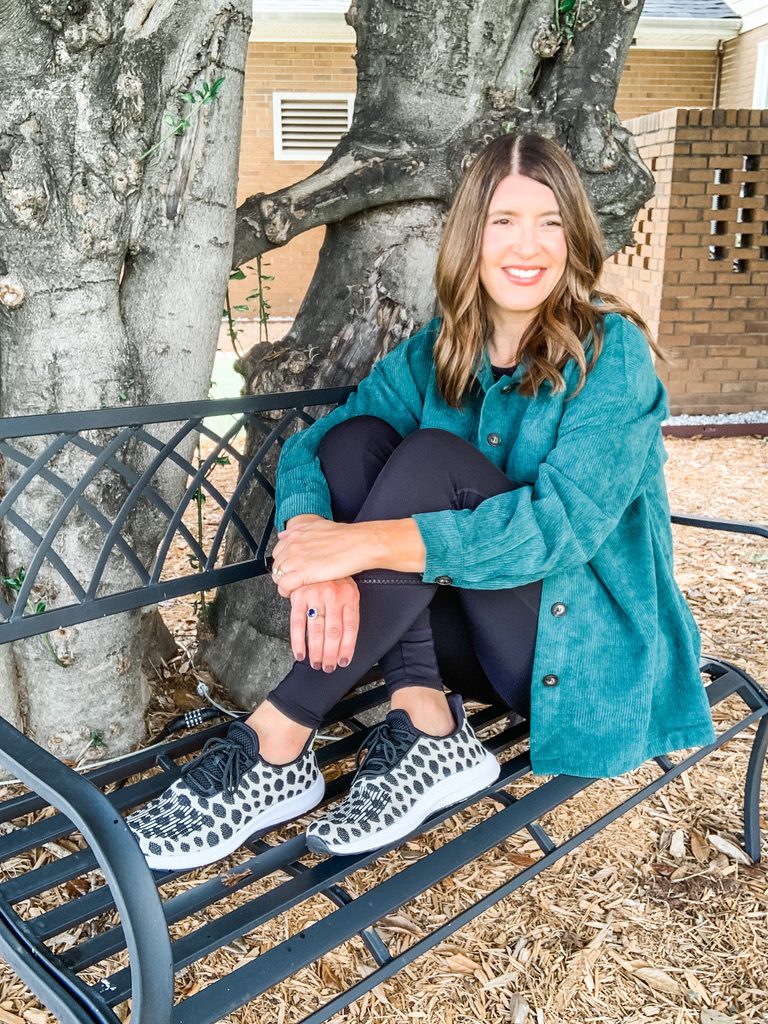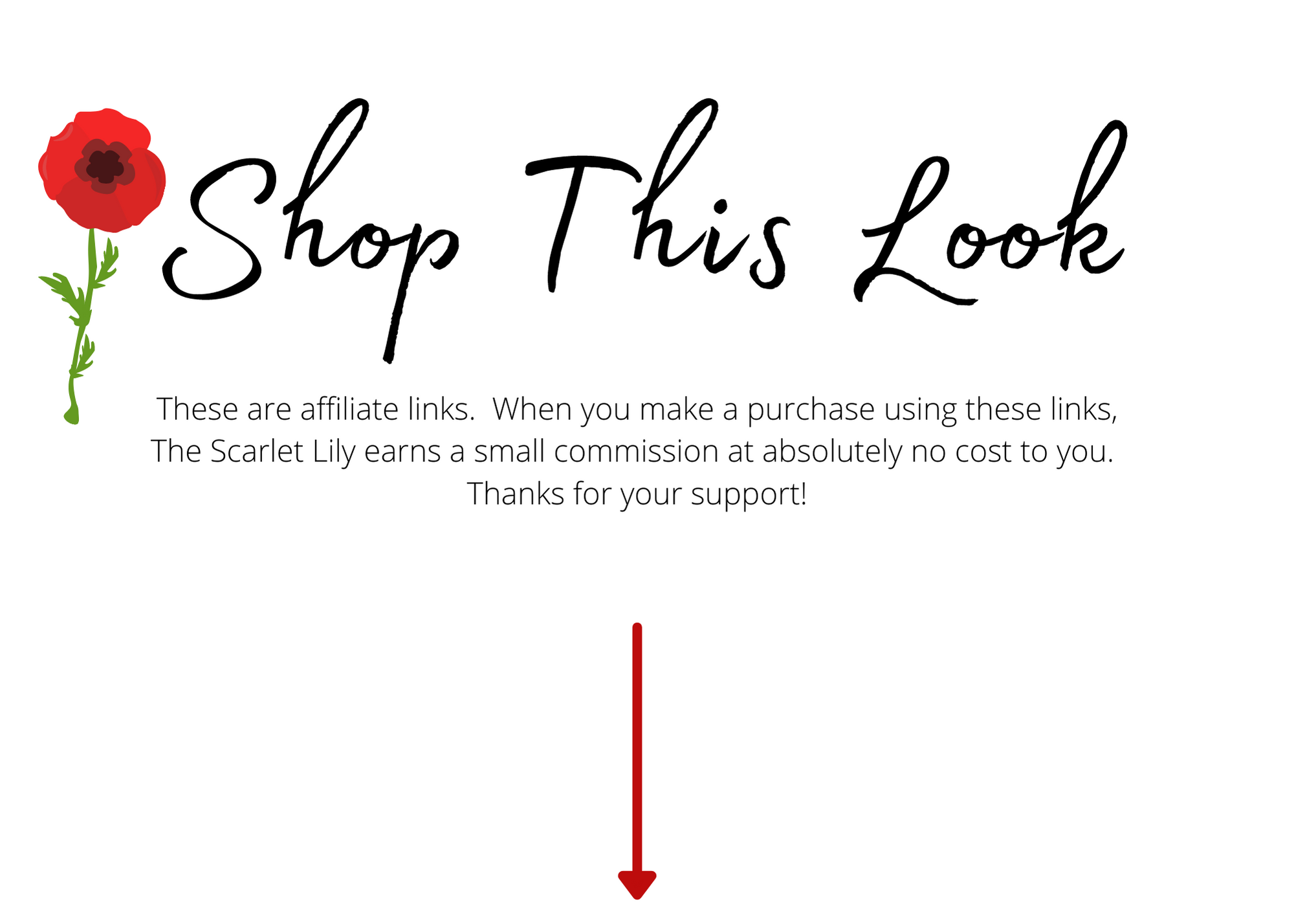 With Dress + Belt + Booties
With this last way to wear a shirt jacket, I tried to get a little more original. I layered the shirt jacket over a dress and belted it to give me some shape.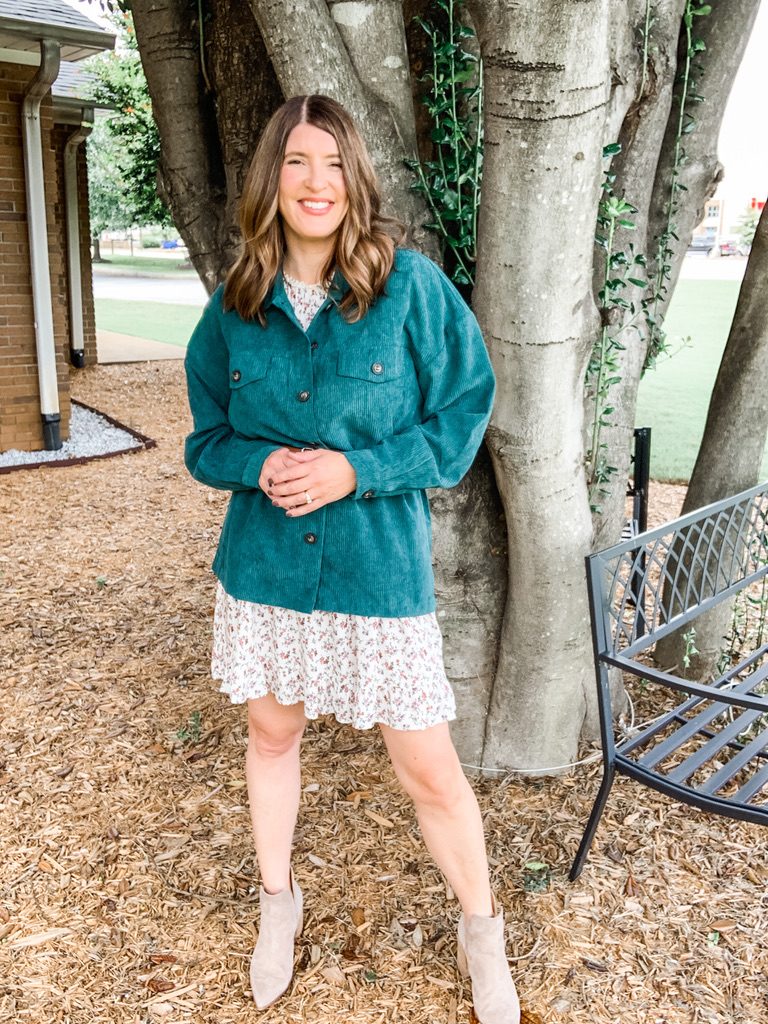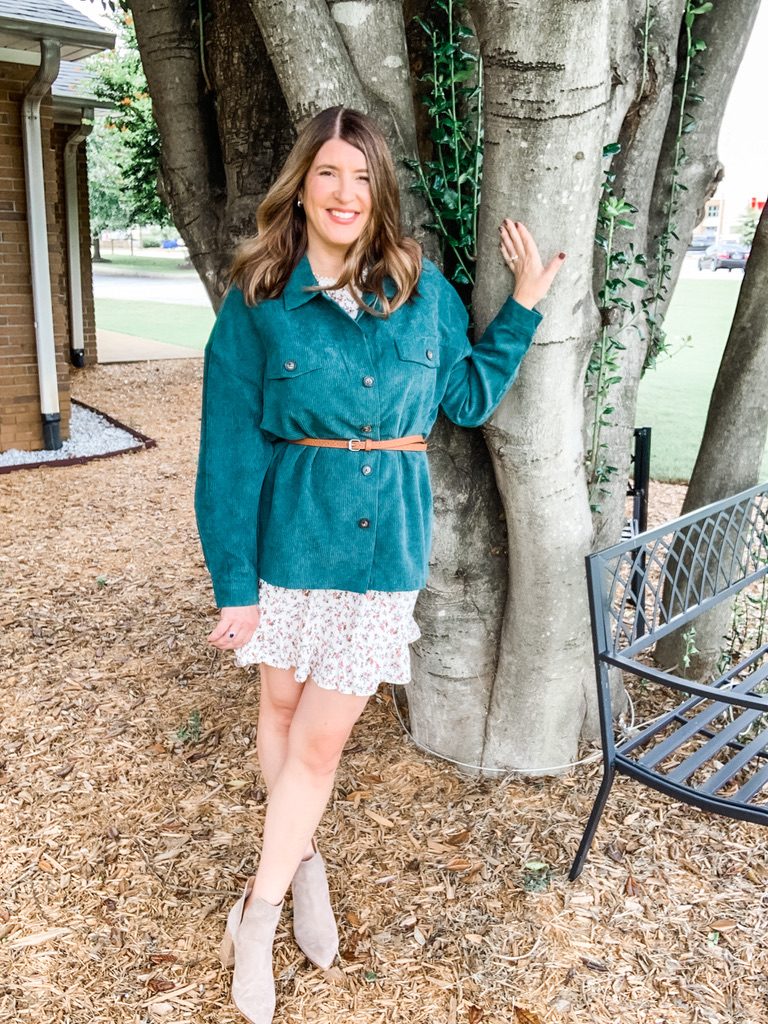 The challenge with wearing these oversized styles is that they can be very unflattering if you totally lose your shape underneath. By buttoning up the shirt and styling it more like a jacket, it made a nice outer layer for the dress.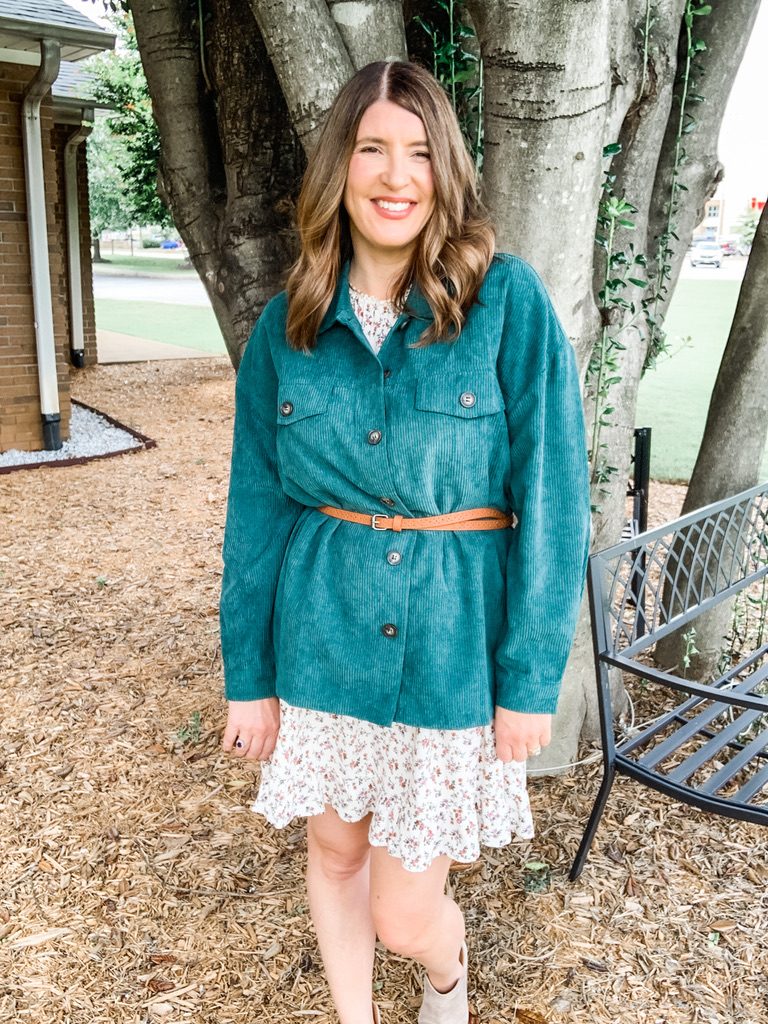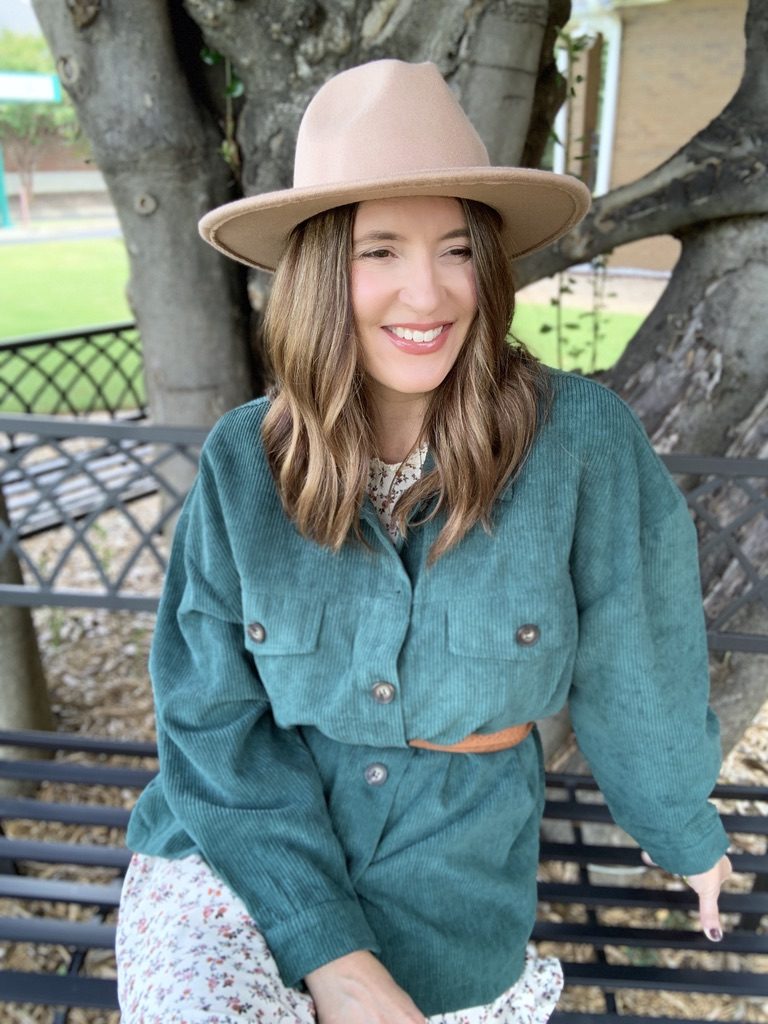 My floral dress is a style I picked up at Target last year. I linked a similar style from Amazon in the shopping widget.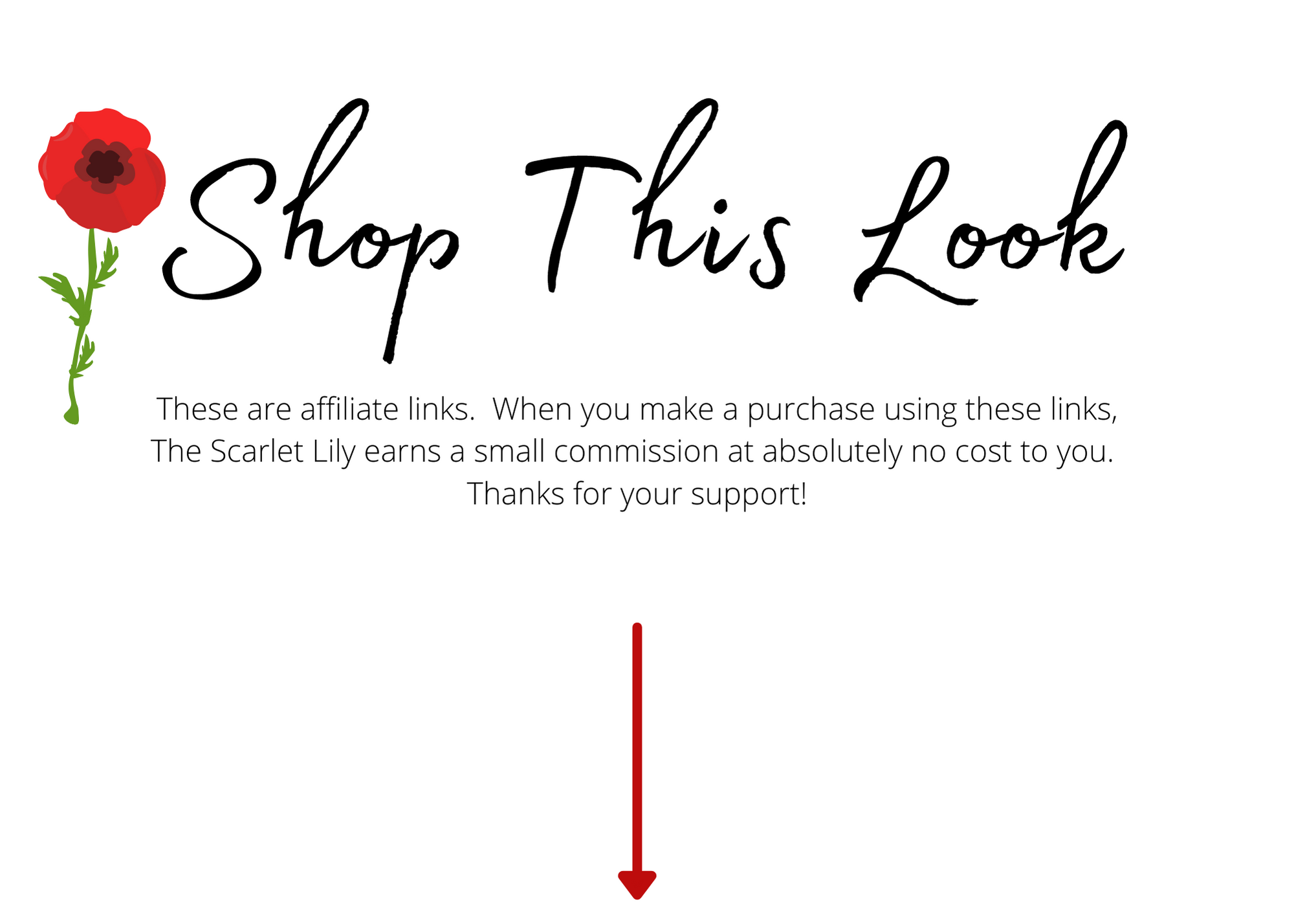 What Do You Think?
I can't wait to read what you think of the shirt jacket trend! Hopefully these four ways to wear a shirt jacket were helpful if you are thinking of trying this look. Please leave me a comment on what you think of these looks. Which is your favorite? Will you be wearing a shirt jacket or will you pass on this trend? As for me, I'm still not sure if this piece will end up in my closet or not but I had fun coming up with these outfits!