The other day I went into Walmart to pick up one item that I needed for dinner. I came out with four new tops! That is why I titled this post irresistible casual tops from Walmart! I just couldn't help myself.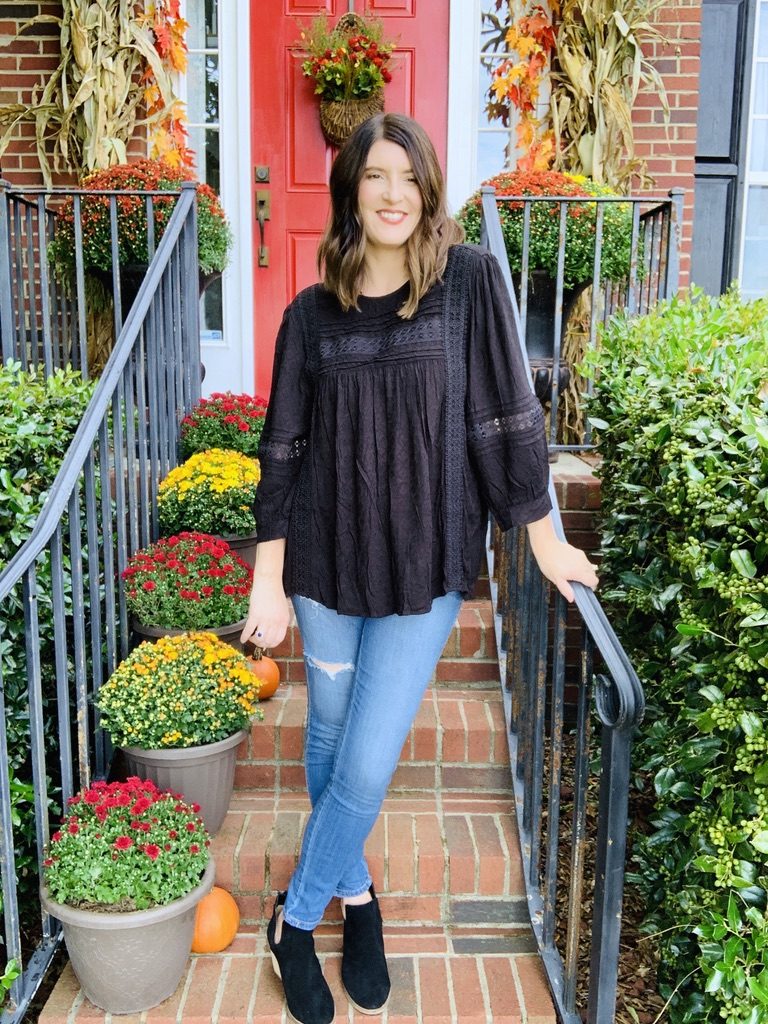 First is this flowy lace detail top by Time and Tru. It has that feminine look that I love, and is a good transitional piece. I usually size down in Time and Tru, but I went with a size large in this top to make sure that it had an oversized fit.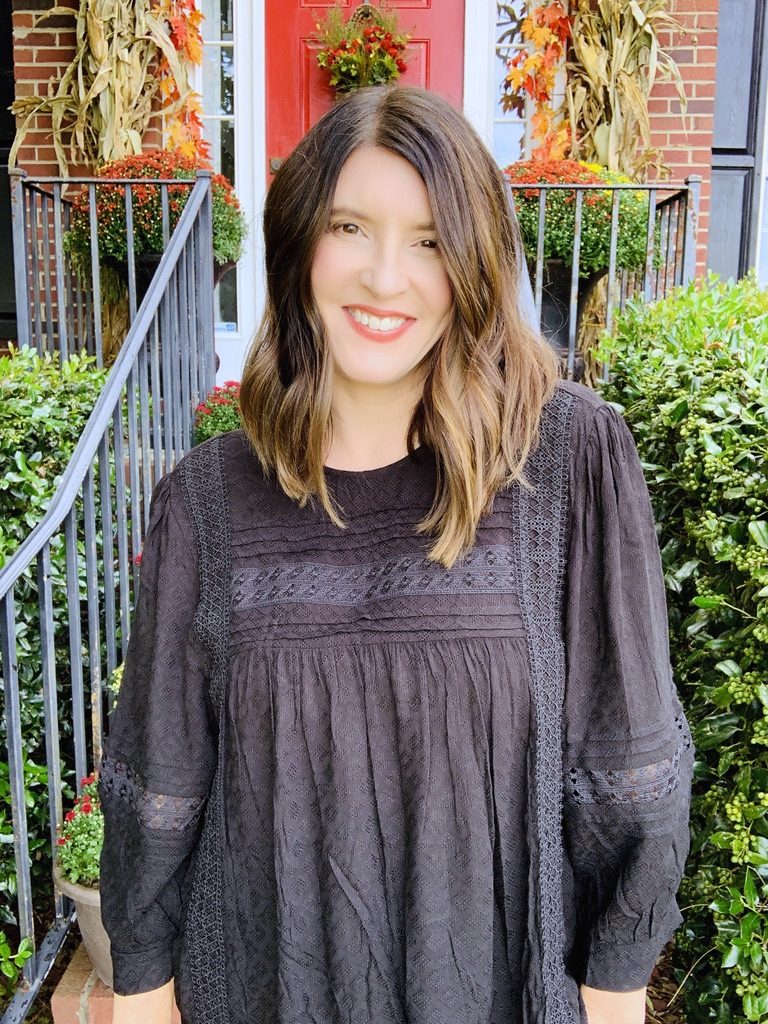 I realized after I saw these photos that I should have steamed this top, but I think you still get the idea of what it looks like. By the way, it also comes in an off white color.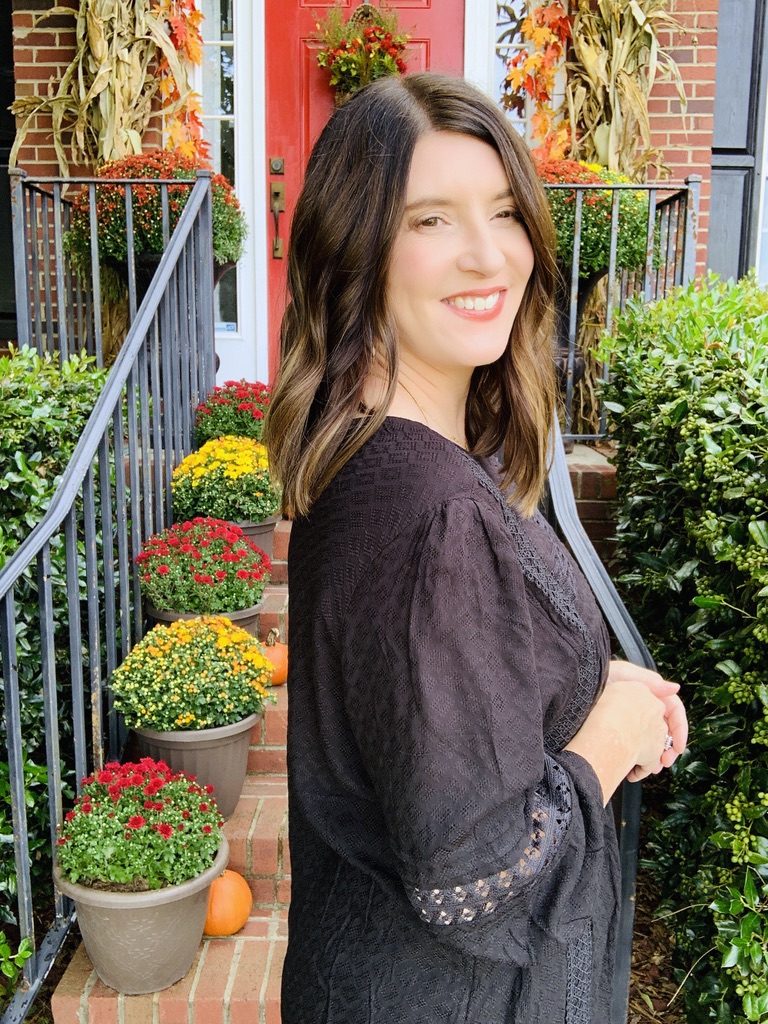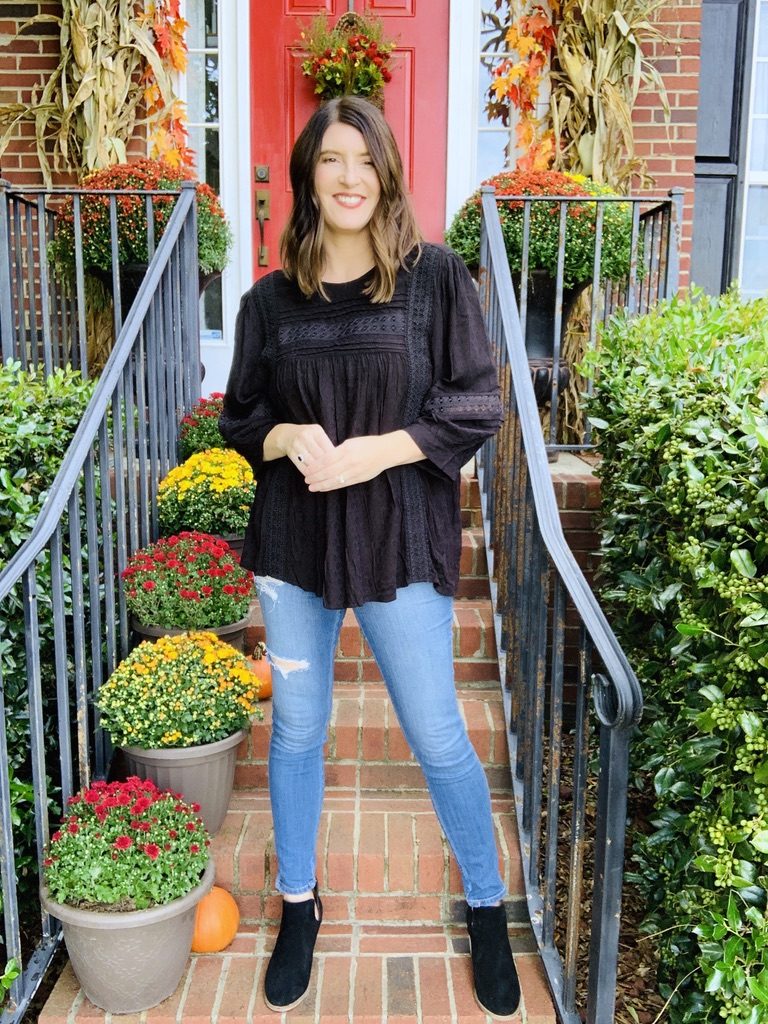 My jeans are from last year. They are just plain skinny jeans with some distressing. My boots, however, are new and I really like them! I found them on Amazon and they have the perfect heel height in my opinion.
The next irresistible casual top is actually a sweatshirt. I seem to be in love with sweatshirts lately! Like everyone else, I am staying home a lot more these days, and a sweatshirt is really what I love to wear.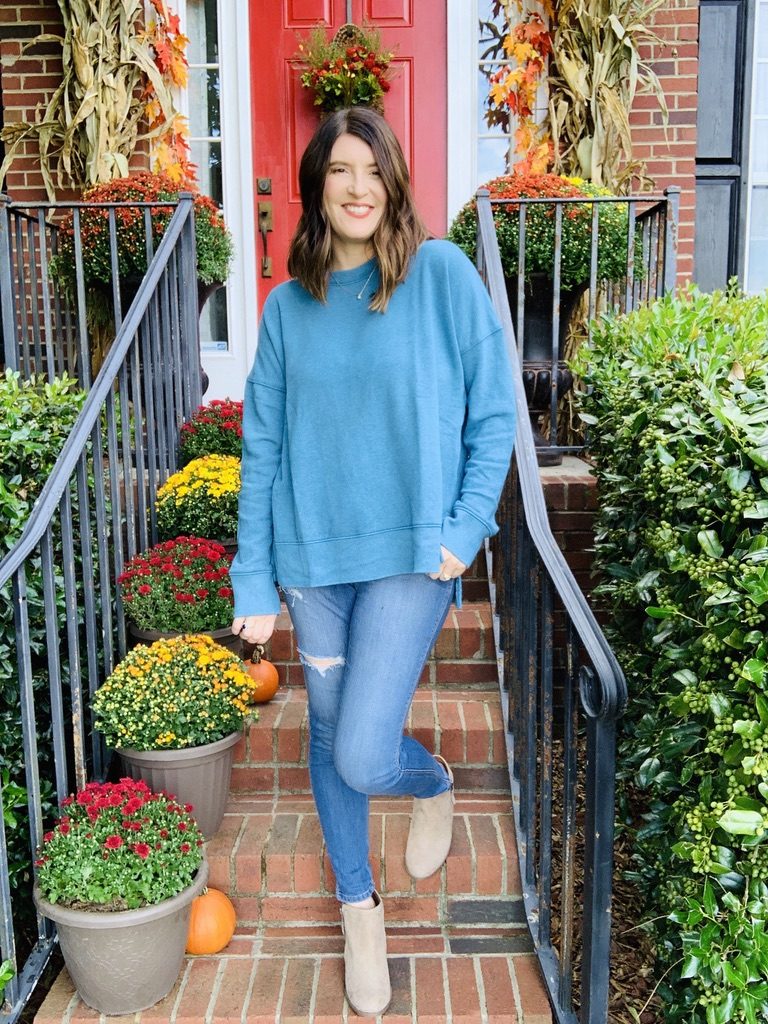 This sweatshirt is also by Time and Tru. I was able to provide a link, but it looks like you can only purchase these in store. I hate it when they do that! Hopefully it will be made available for online delivery at some point. It comes in several pretty colors. I am wearing a size large.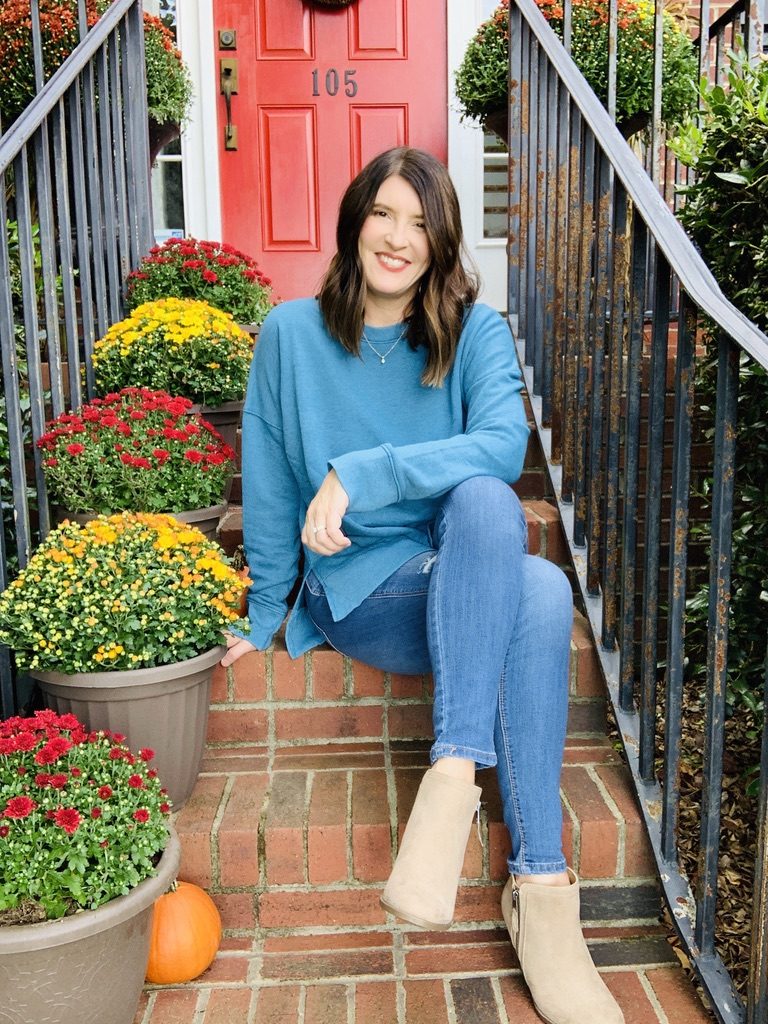 My wedge booties are also new. These are so comfortable! I really like to wear wedges because they give you some height, yet they are easy to walk in.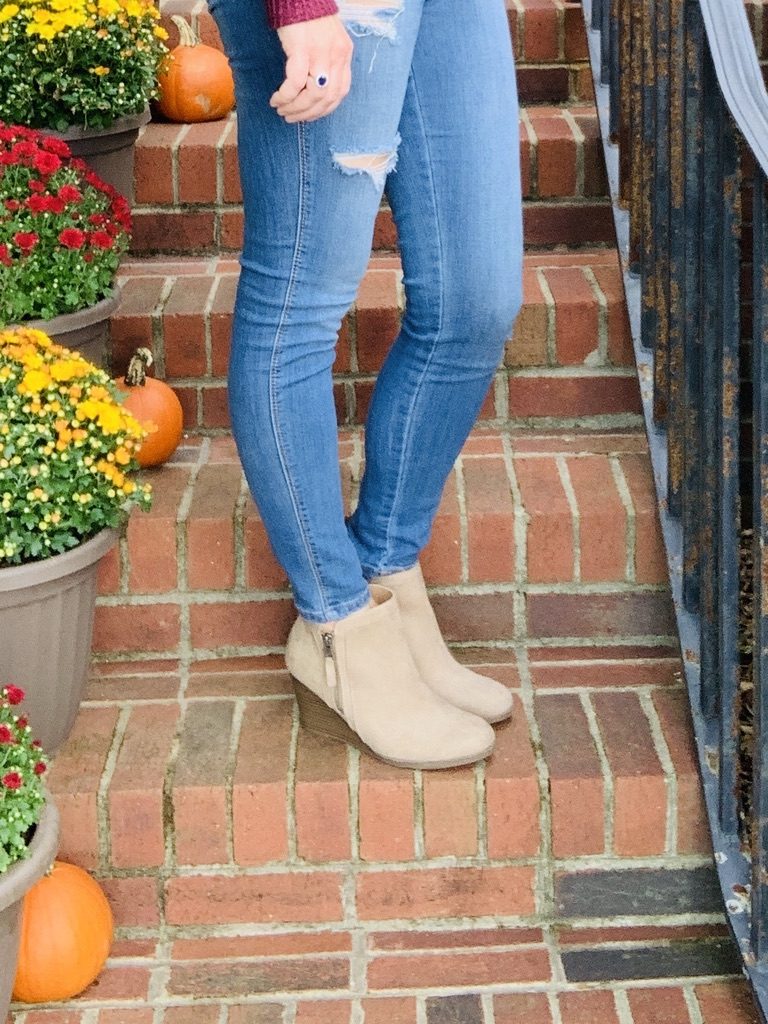 These are a great looking pair of booties and they are only $19.98!
The next top that caught my eye was this waffle knit pullover. I ended up buying it in two colors!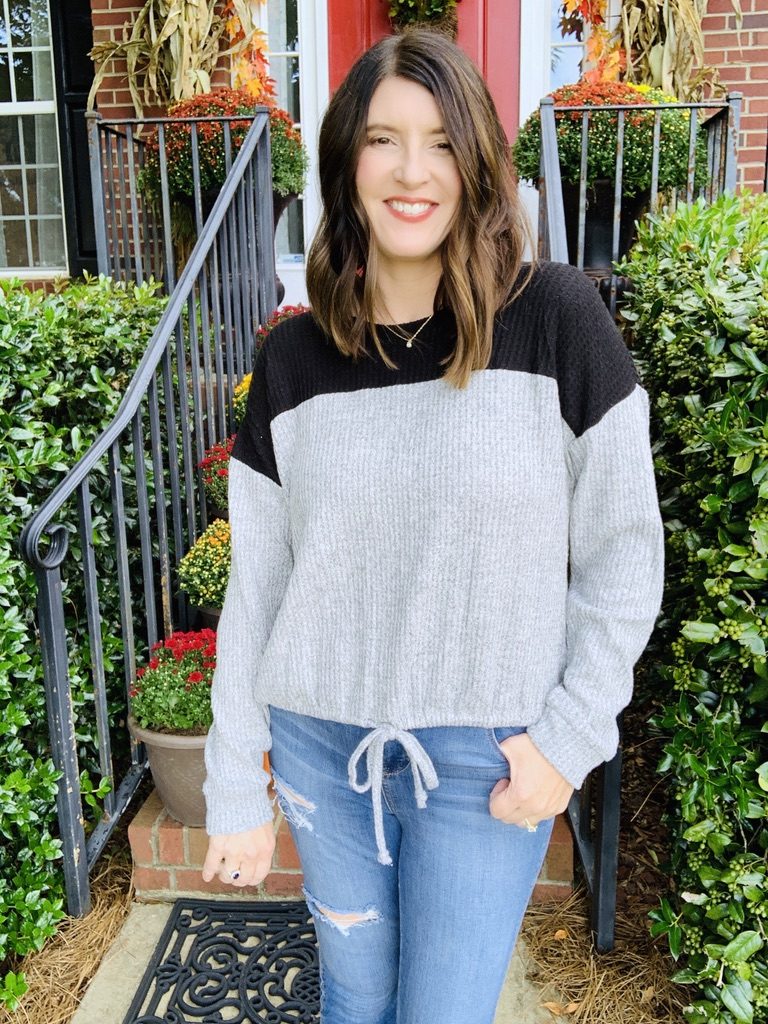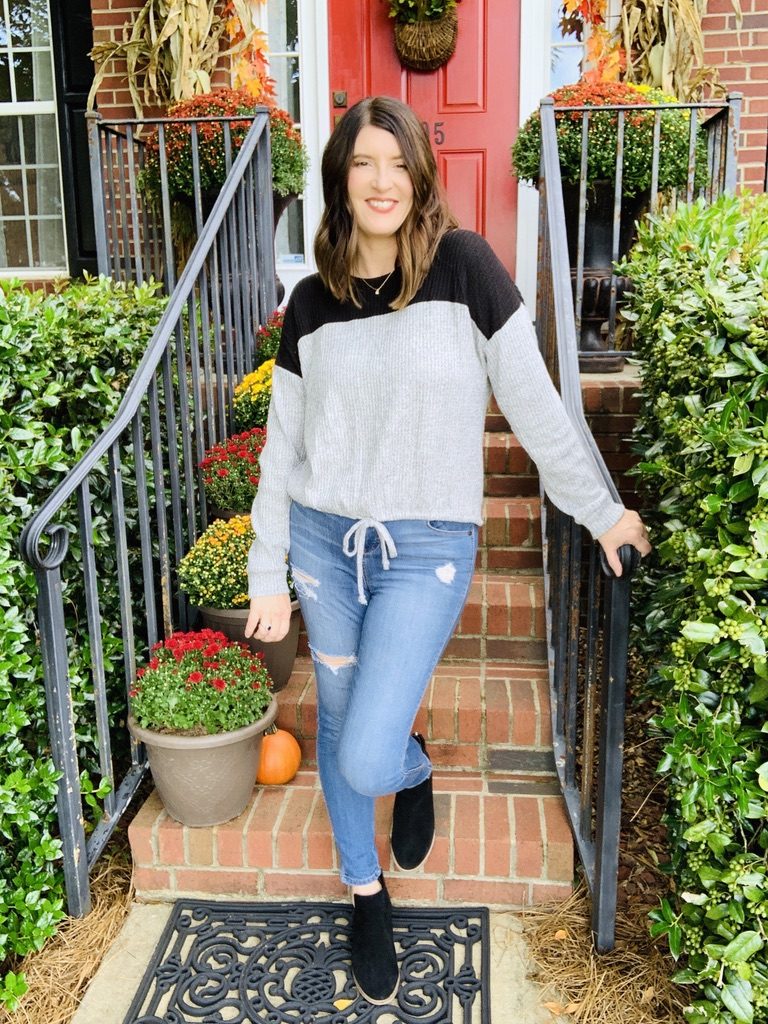 This tie waist top by No Boundaries comes in several colors, but I chose this black and grey combination. I have searched the Walmart website several times and I can't find this top. It must be an in store only item.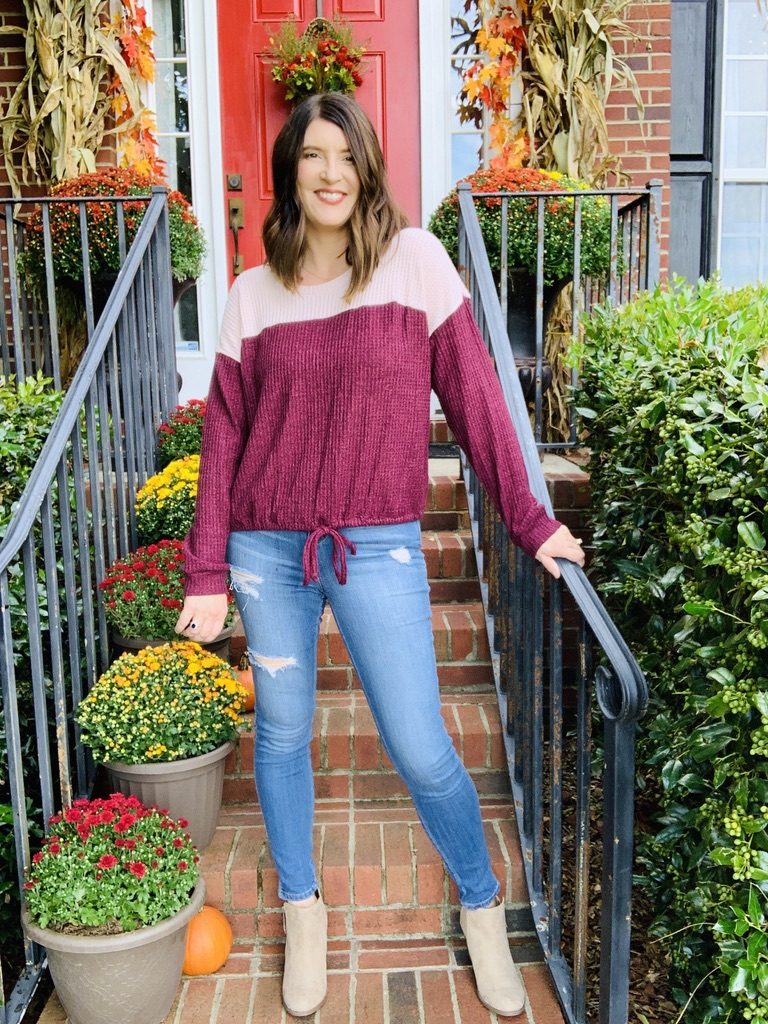 This is the other color that I chose. I like the contrast of the light pink and the dark raspberry color. I believe I am wearing a size large. These are great inexpensive casual tops for only $9.99. I hope your local Walmart has them…so sorry that I can't link them for you.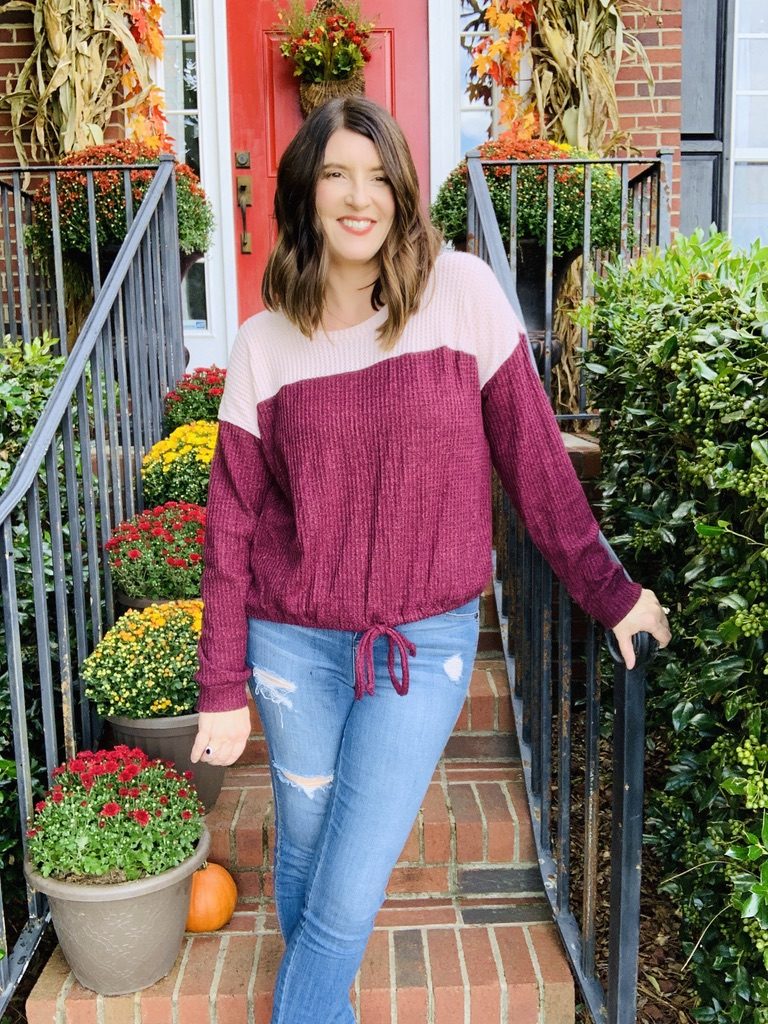 Surely I'm not the only woman who goes to Walmart to get one little thing and comes out with four new tops! These irresistible casual tops were such a bargain that I don't feel too guilty about it.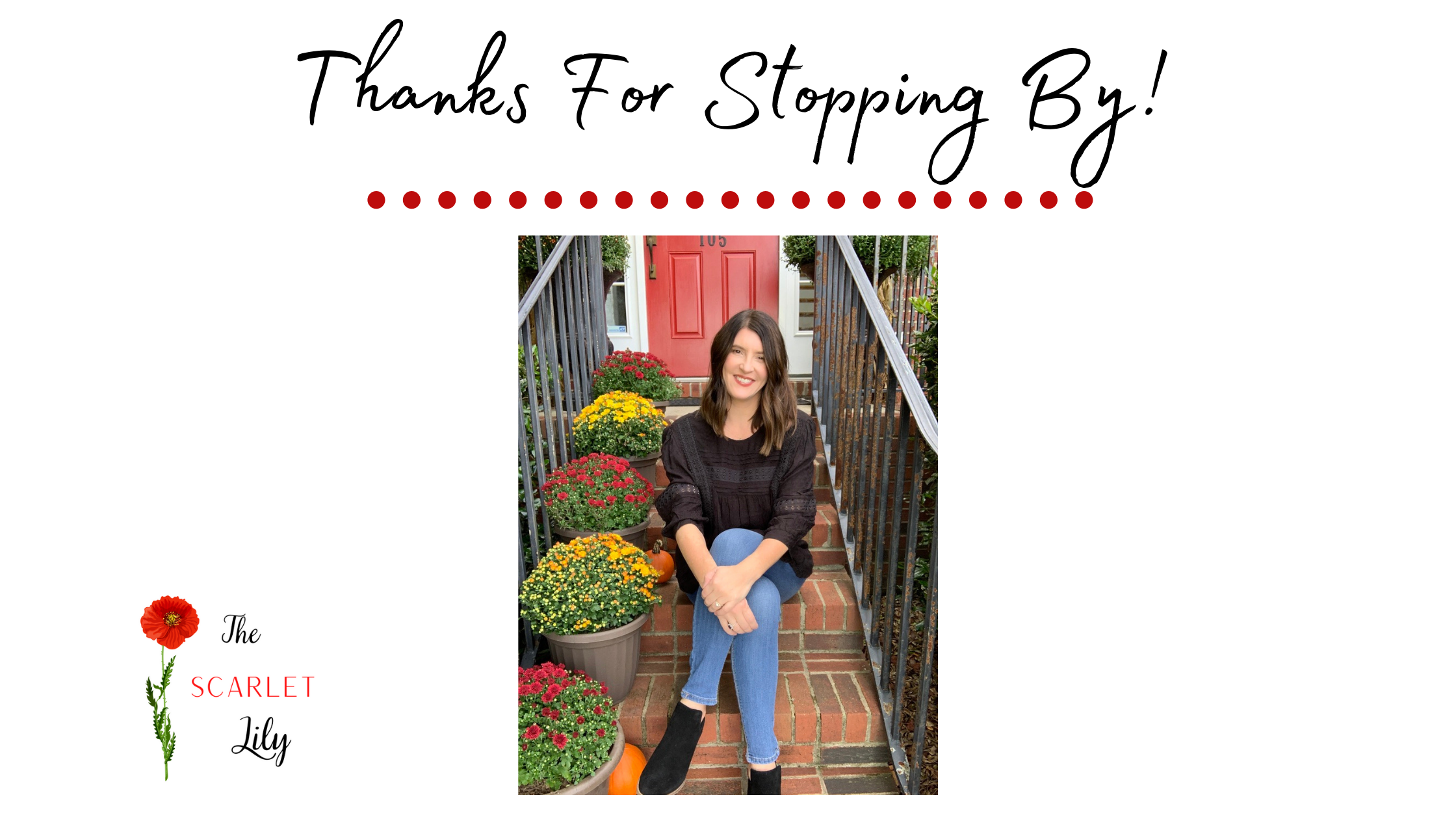 Some Other Posts You Might Enjoy