Now that Fall is officially here, I am practically giddy with excitement! I wish it could be Fall at least six months out of the year. I love everything about it…the colors, the smells, the cooler temps and pumpkin everything! It cooled off considerably this past week, so I felt like it was safe to purchase my Mums. I'm not too good with plants, so the last thing I need is hot weather to work against me. Today, I'm sharing some festive fall front porch ideas.
Whether you have a big wrap around porch, a tiny stoop, or anything in between it is possible to add a little (or a lot) of fall decor to your entrance. I wish I had a bigger front porch, but mine is rather small so I make the most of it.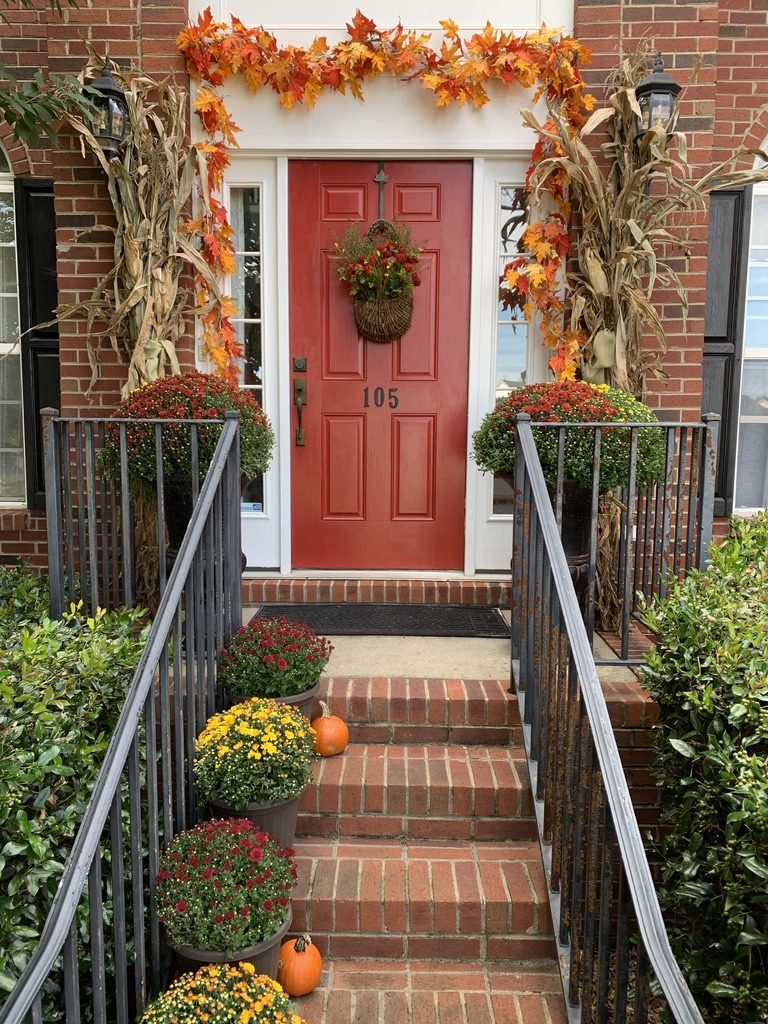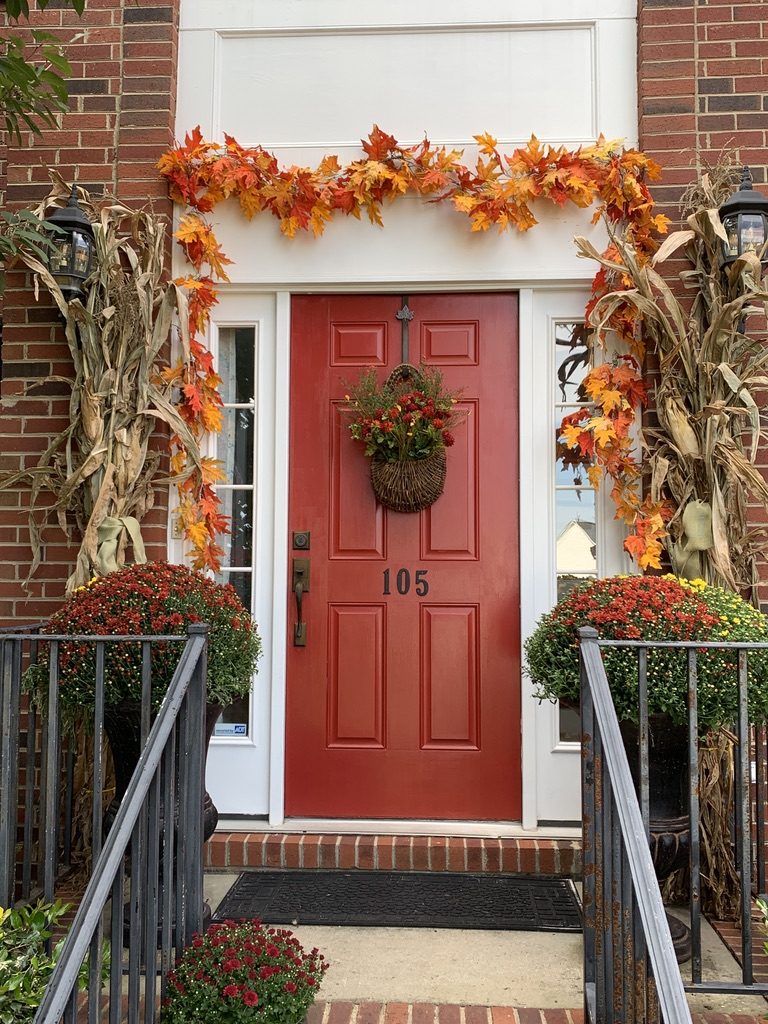 We painted the front door this vibrant red two or three years ago. It used to be black, but I really like the red better. It especially looks nice for Fall and Christmas decor!
I have a pretty fall wreath that I made last year, but I wanted to do something a little less common, so I shopped my decor stash and decided to use this rustic door basket instead. It's simple, yet a little less predictable than a wreath. I like the way it coordinates with the mums.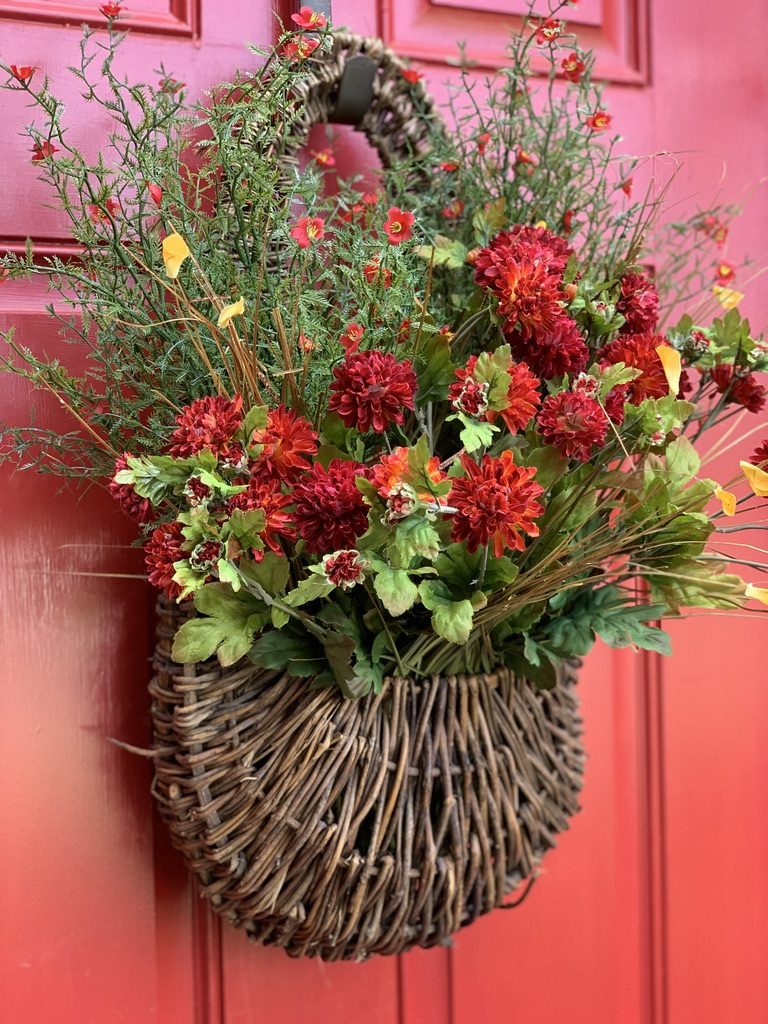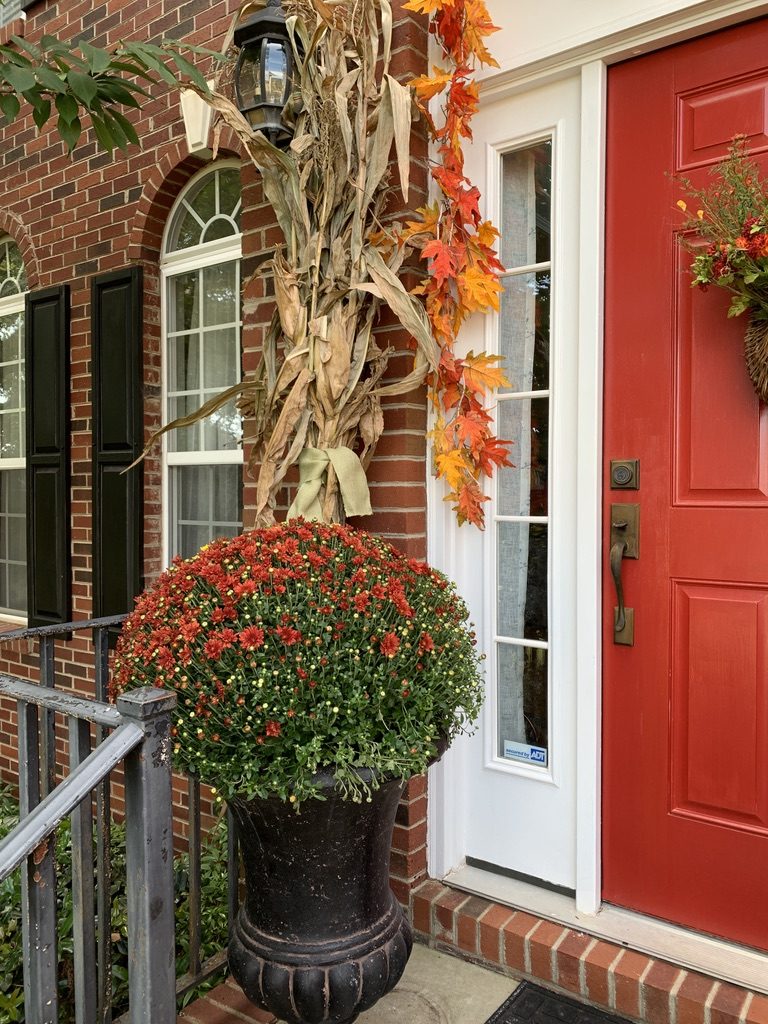 On each side of the door I place corn stalks. My husband thinks I'm crazy for paying for dead corn stalks. He just doesn't understand my decorative vision! Actually, he just hates having to go get them for me…but he does it anyway because he is just a sweet husband.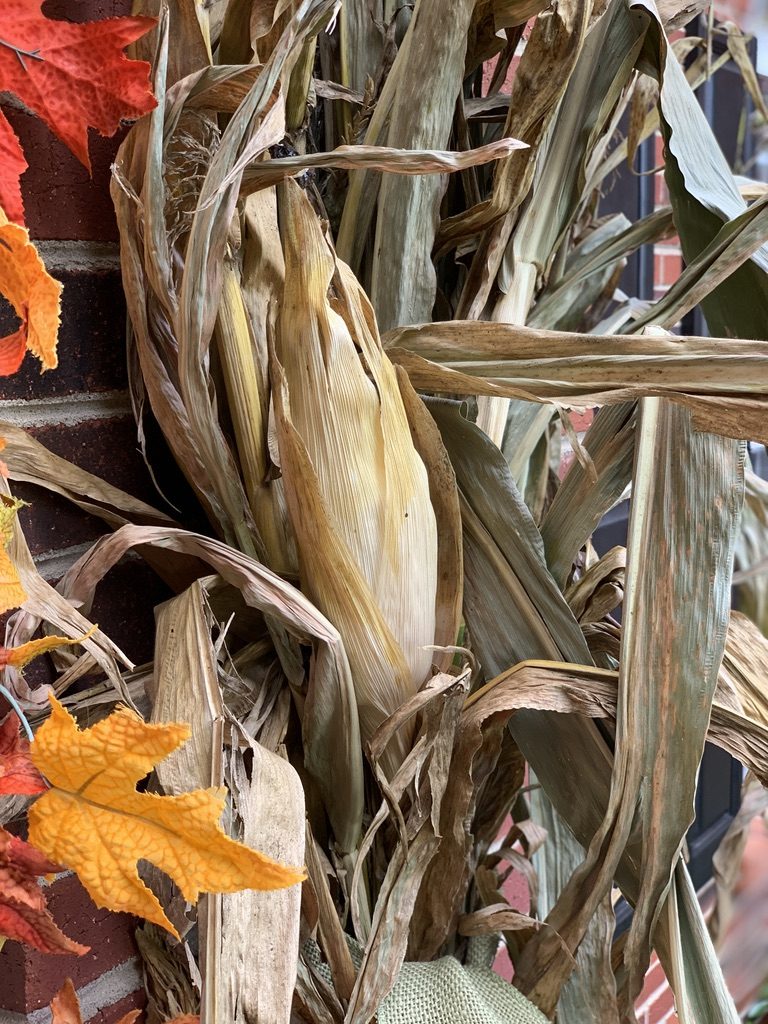 What's not to love about these? My daughter doesn't like them either, but I like them and I think they are interesting.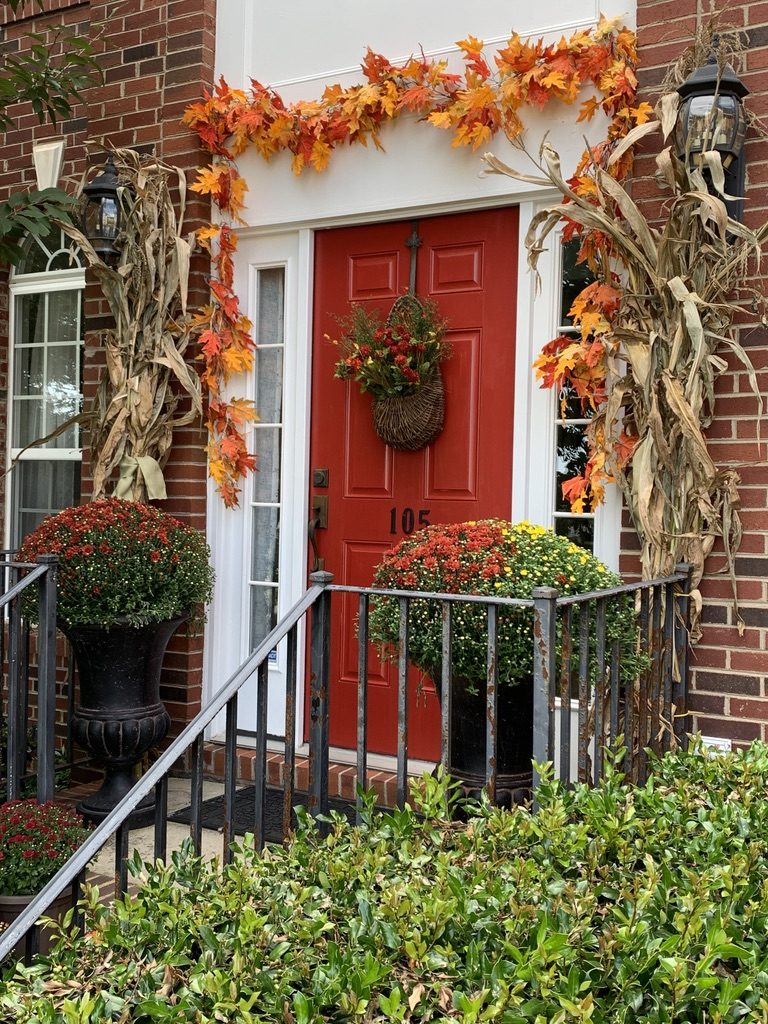 I have been using the maple leaf garland over the door for a few years now. I had not planned to use it this year, but it just didn't look right to me without it so up it went! This will probably be the last year I use it though. It's getting a little ragged.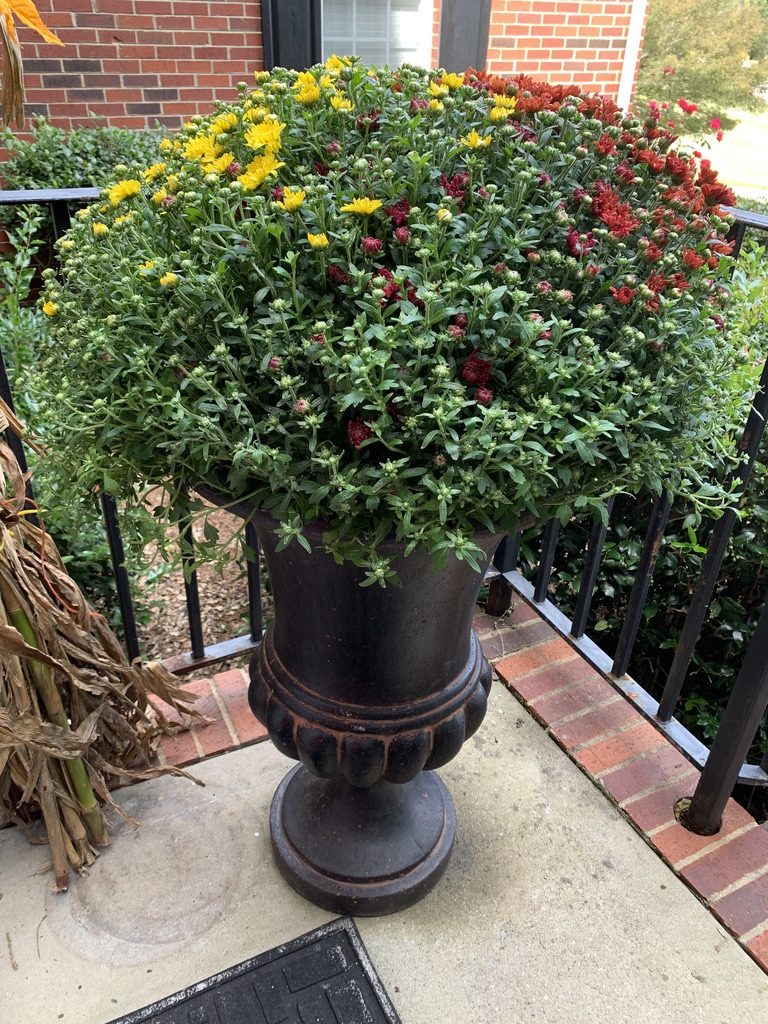 I also have two large urns on the porch with the most gigantic mums I have ever seen! These came from Sam's club and I just love them! They are a mixture of red and yellow mums. I so hope that I can keep them alive!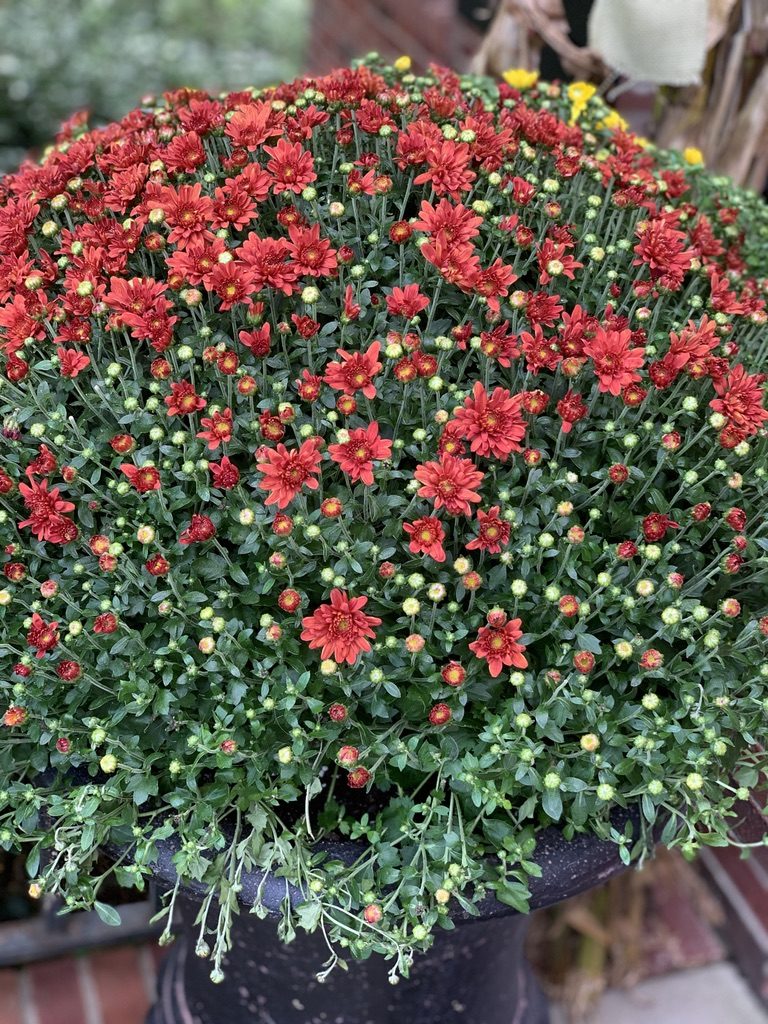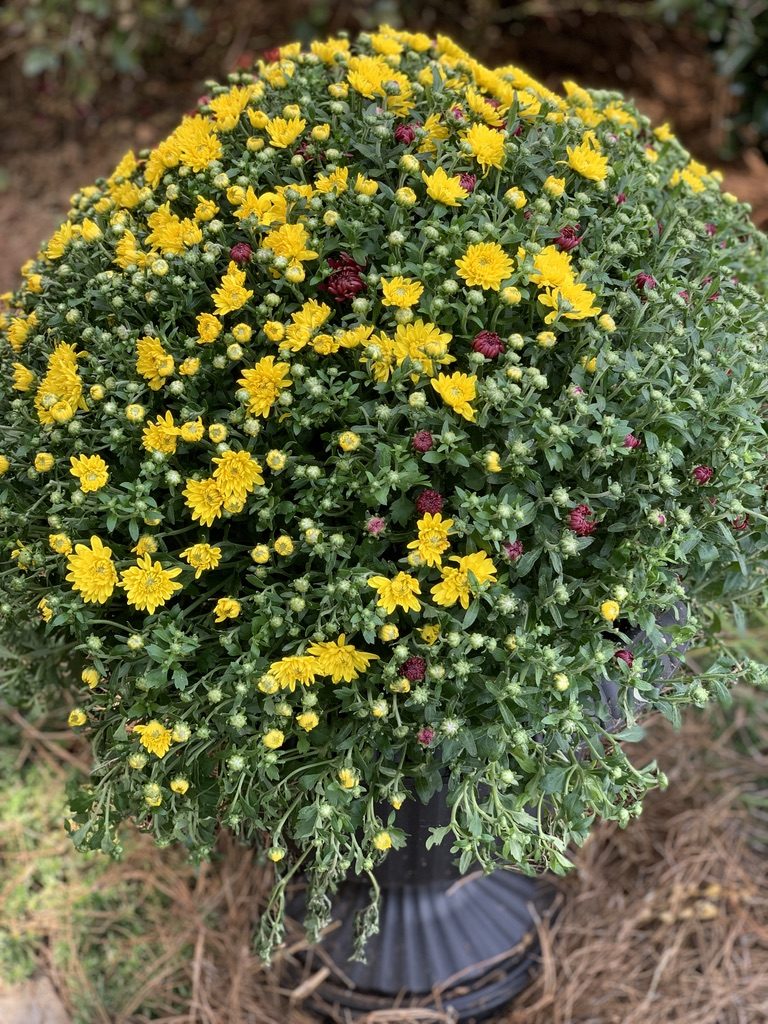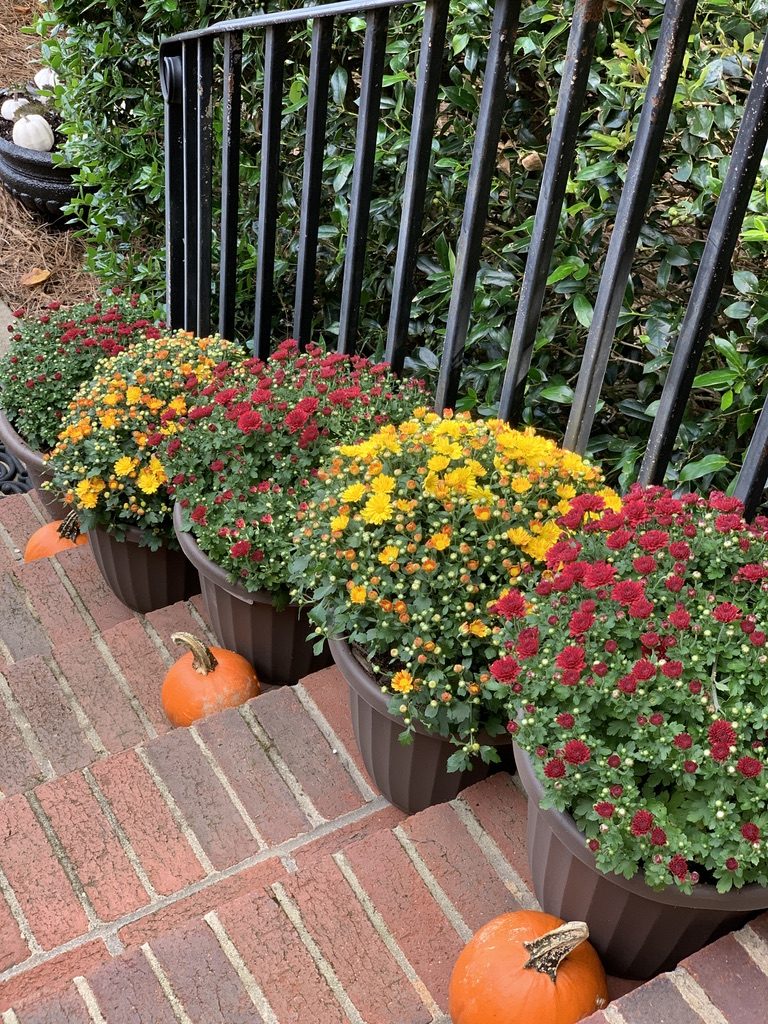 Coming down the steps I have some smaller mums and some small pumpkins. I really can't put too much in this space or it makes walking up the stairs difficult.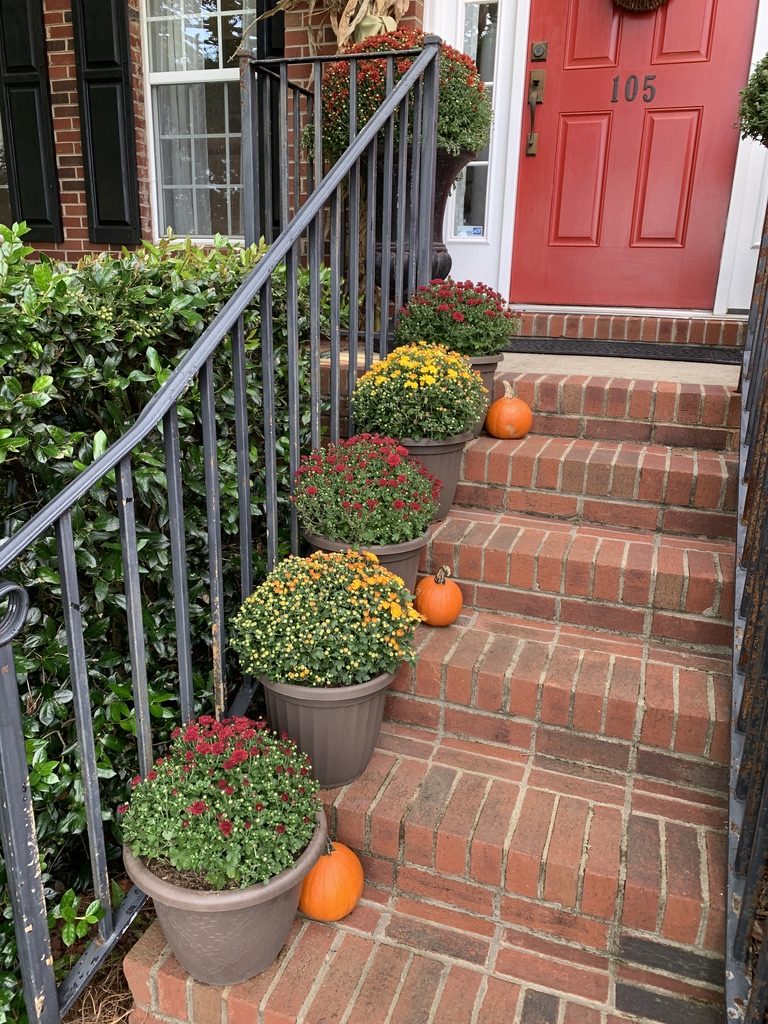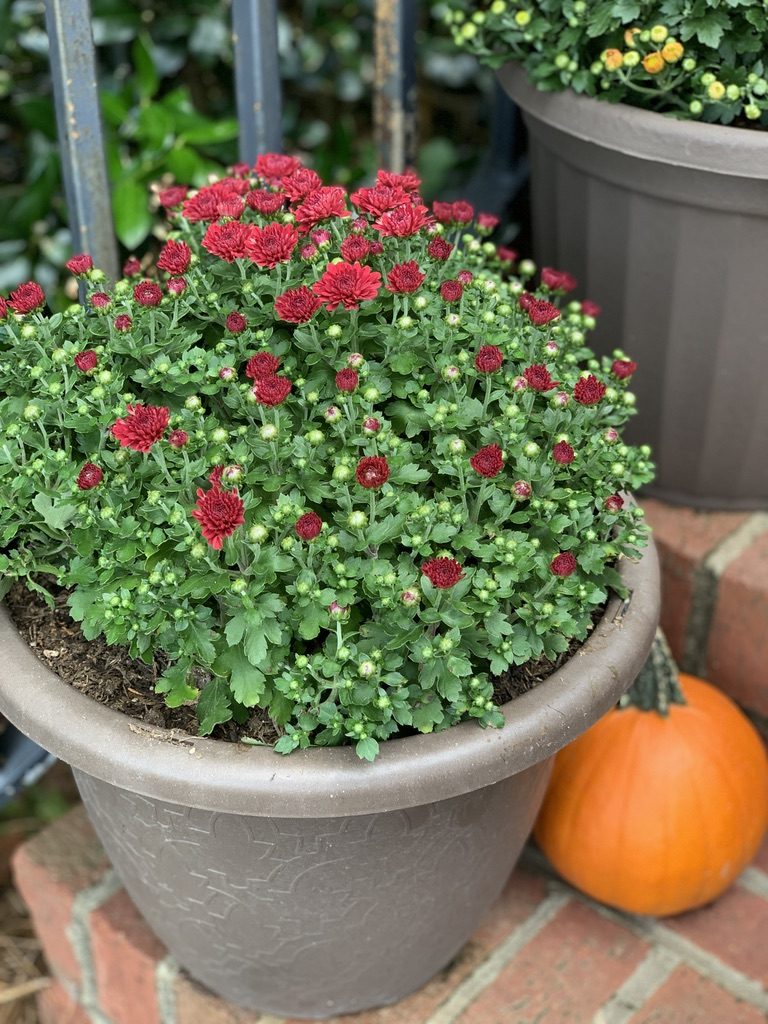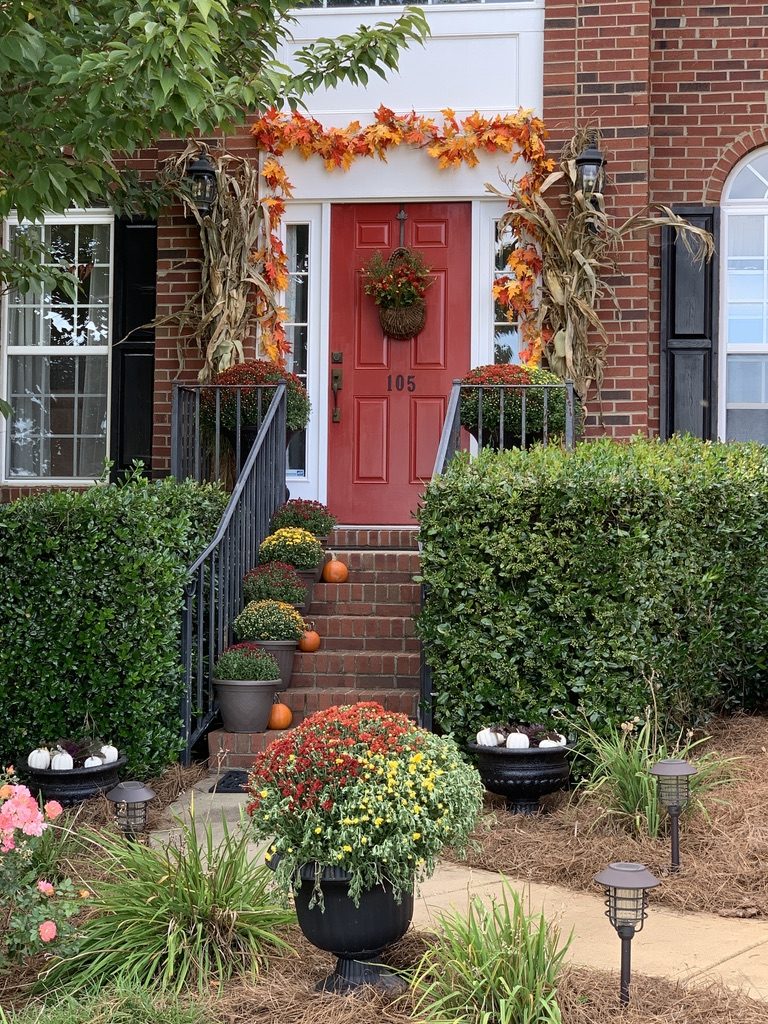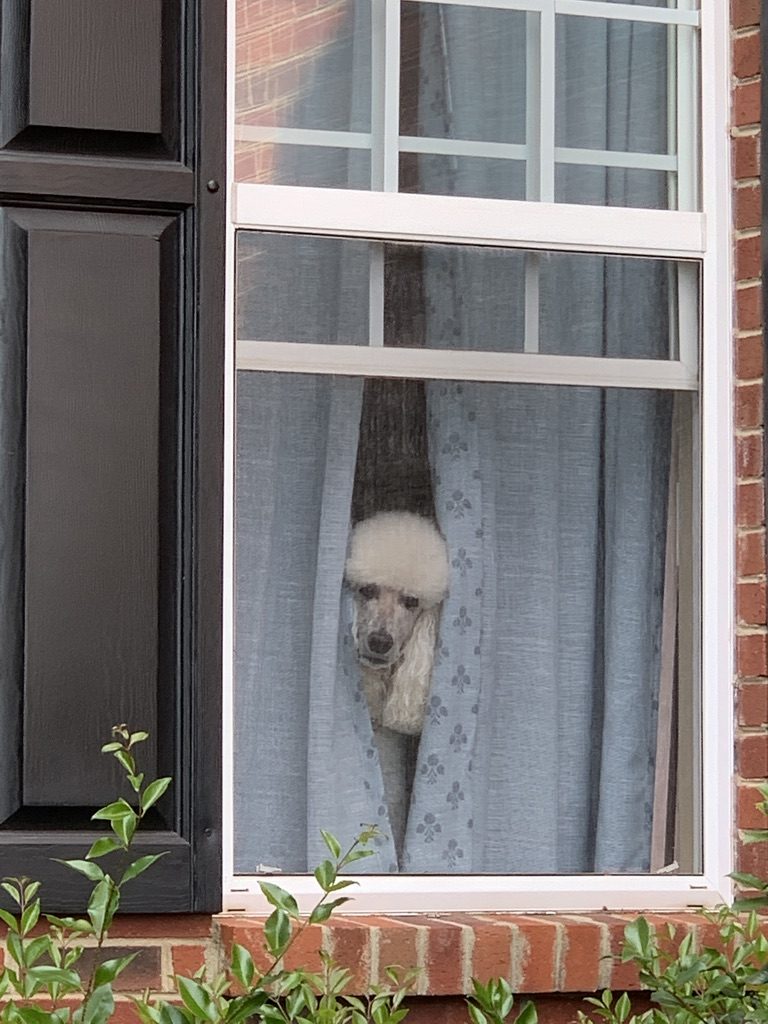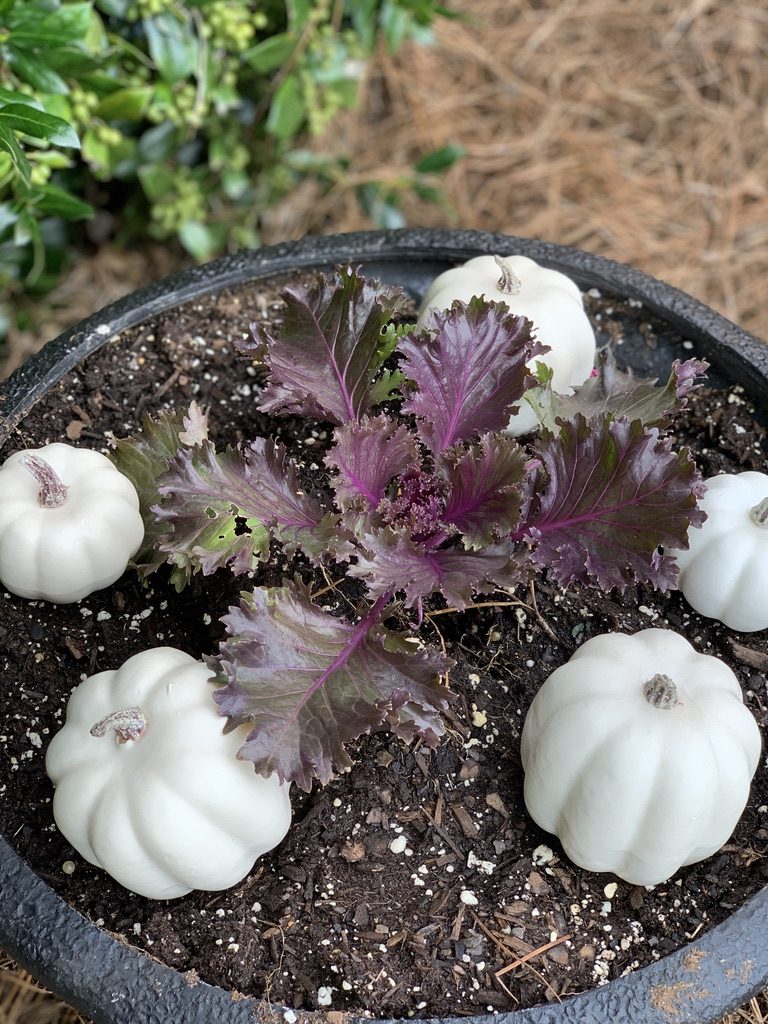 At the bottom of the stairs, I have some ornamental Kale with some white pumpkins. These haven't reached their full potential yet, but I used some last year and they were so pretty and lasted all winter!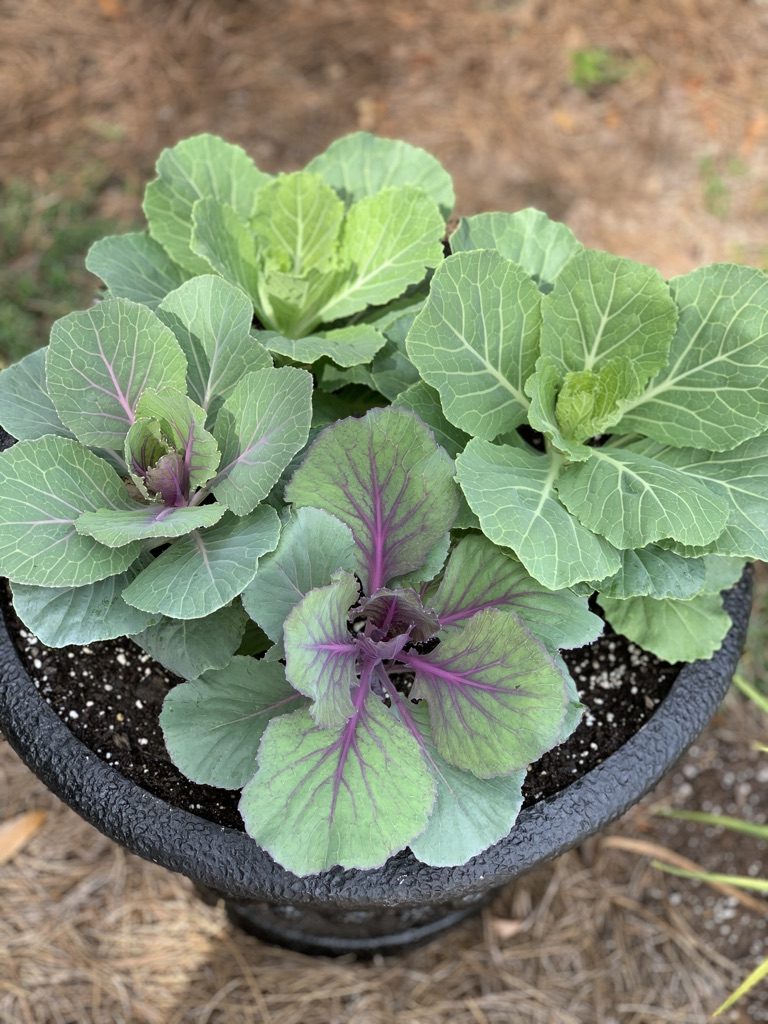 These are from last year. I hope the current ones get this pretty! I think the kind I purchased this year are slightly different, but it's all I could find at the nursery.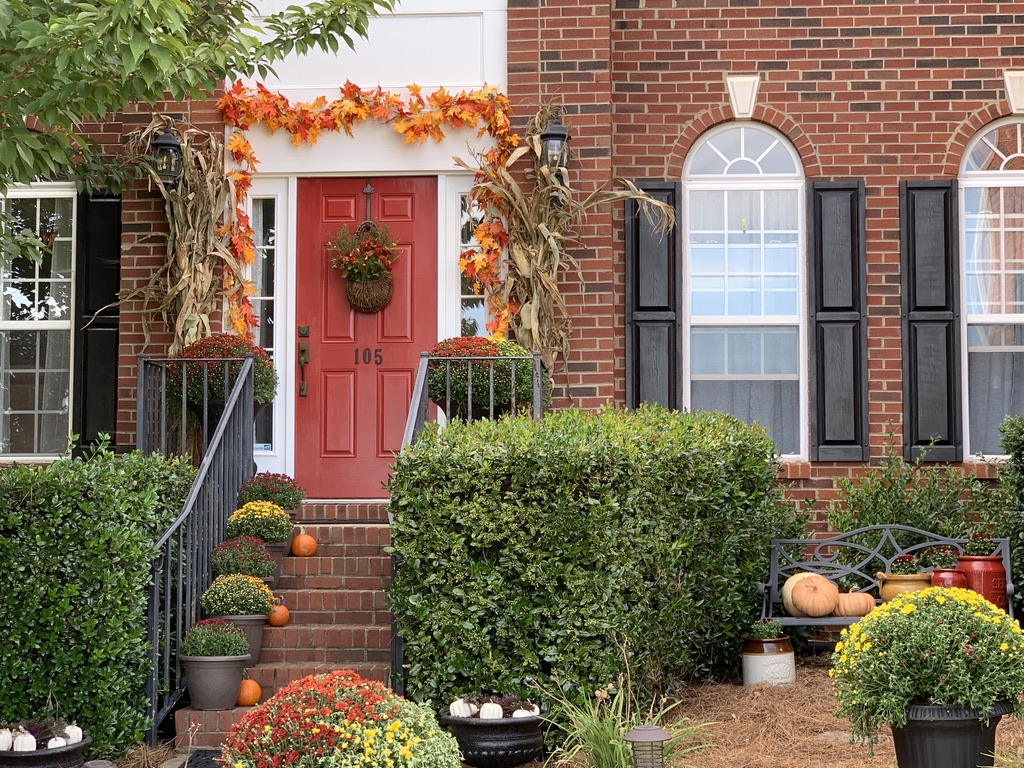 To the right of the front entrance, I have a small bench. I like to take photos here from time to time. For this space, I used the same color mums in some pottery crocks and some pale orange pumpkins.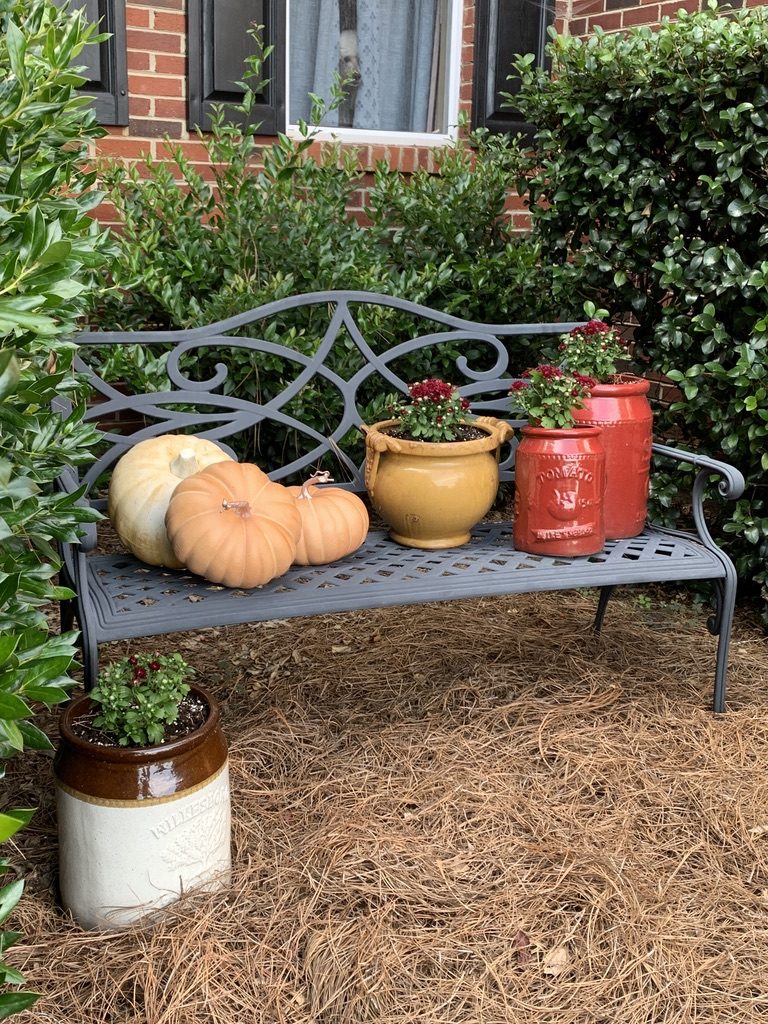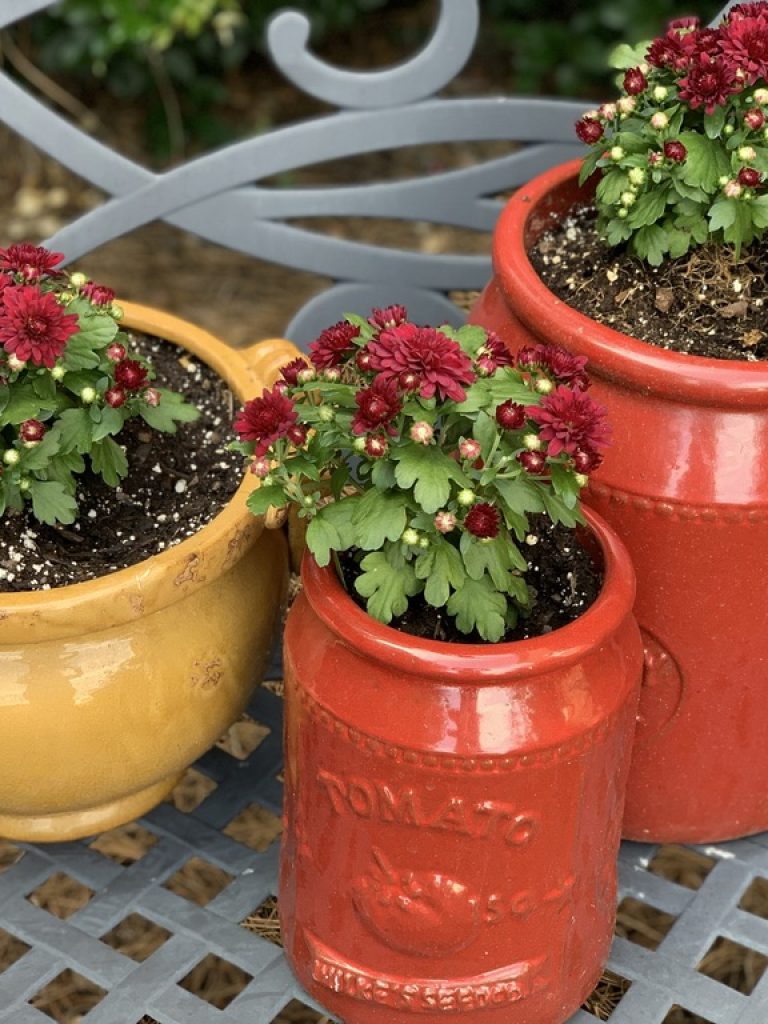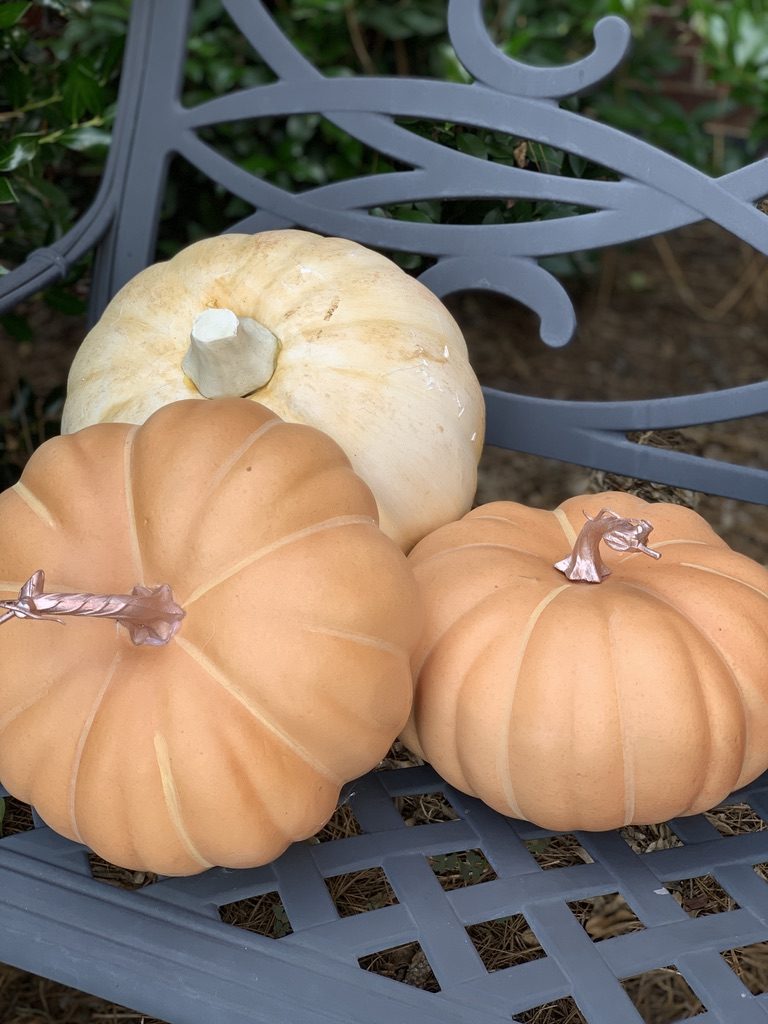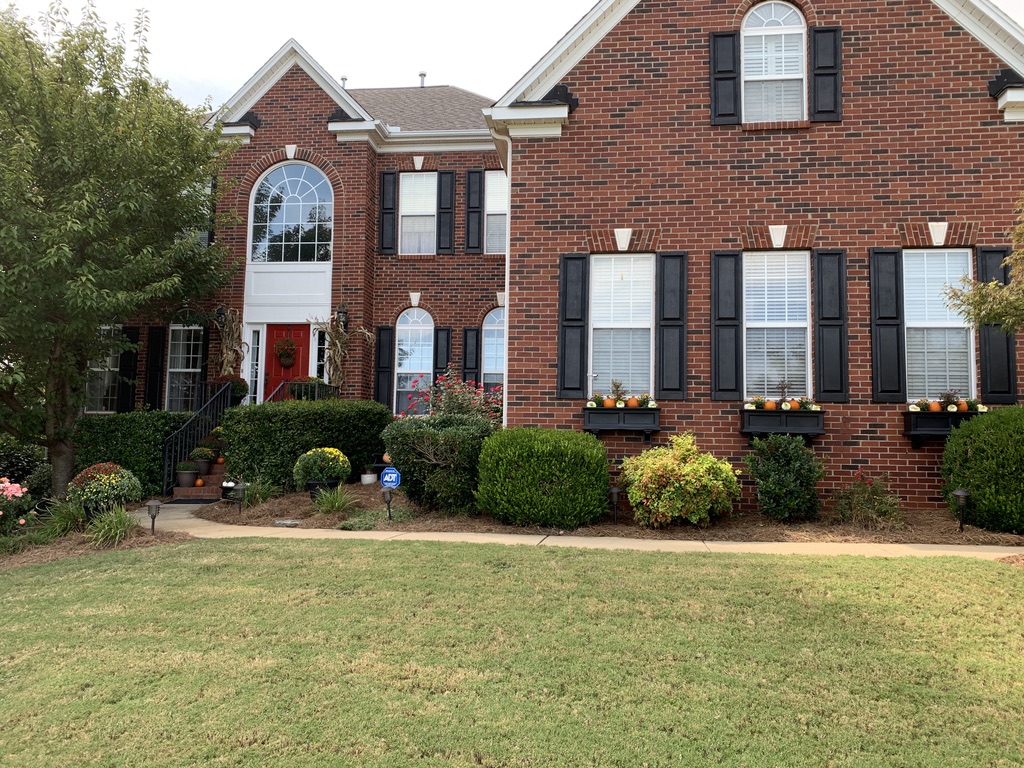 The last area to mention in my festive fall front porch ideas, is my window boxes. I have three of them under the windows of the garage. I have trouble keeping anything alive in these! They get baked in the hot sun, so it is a real challenge.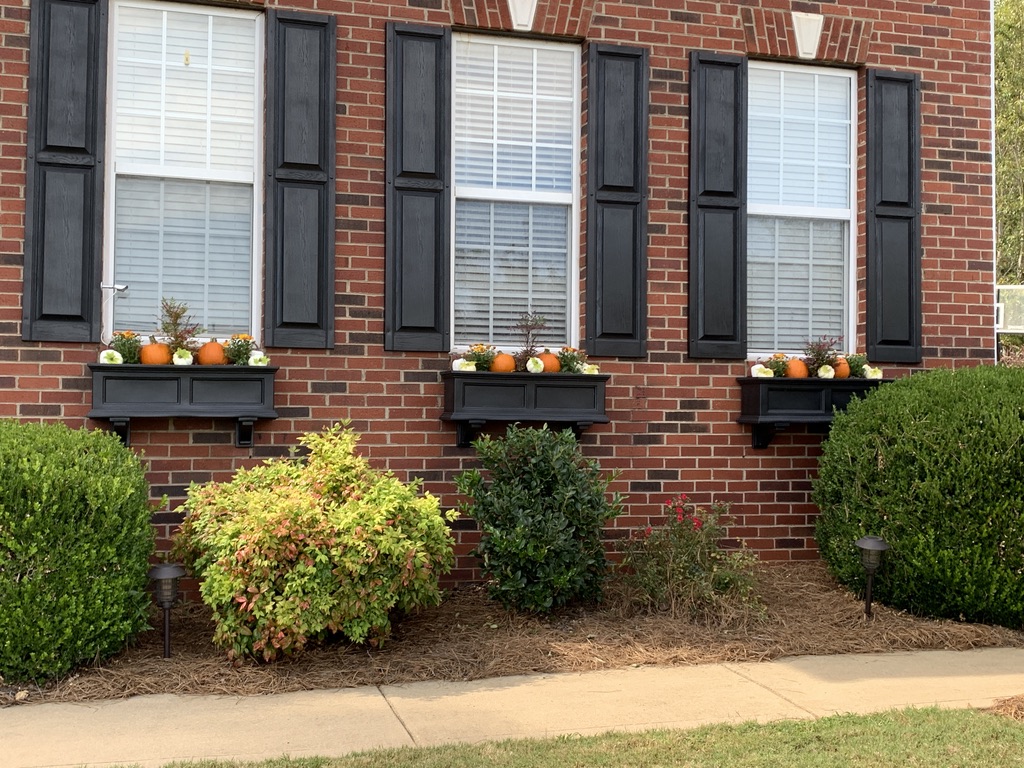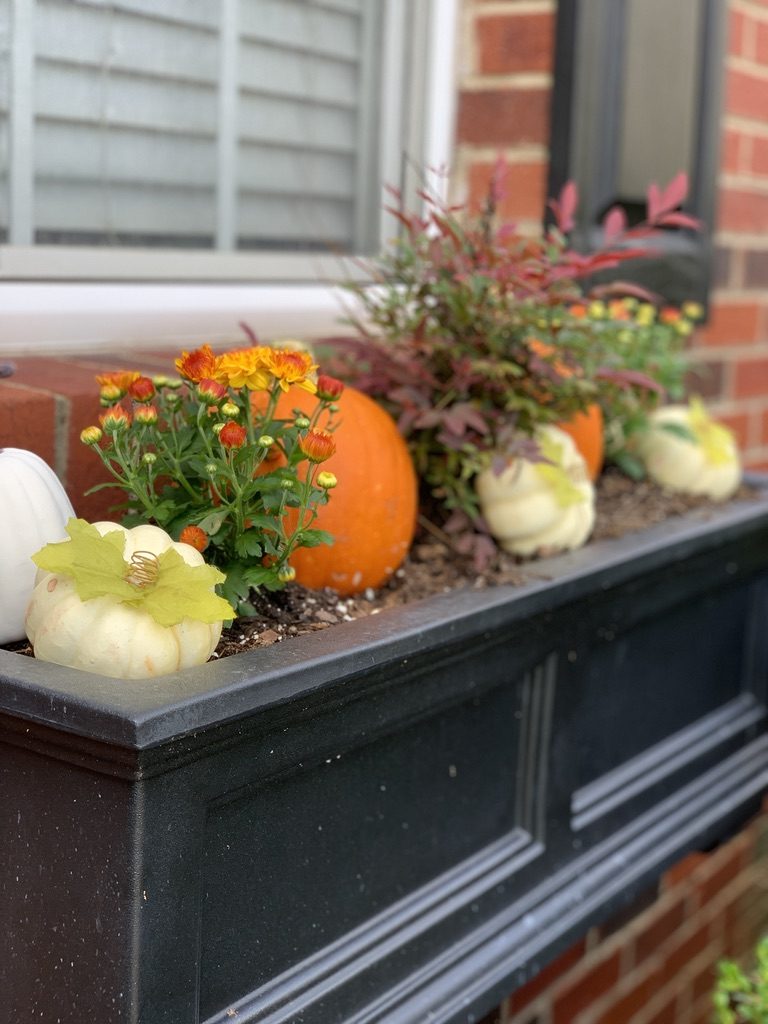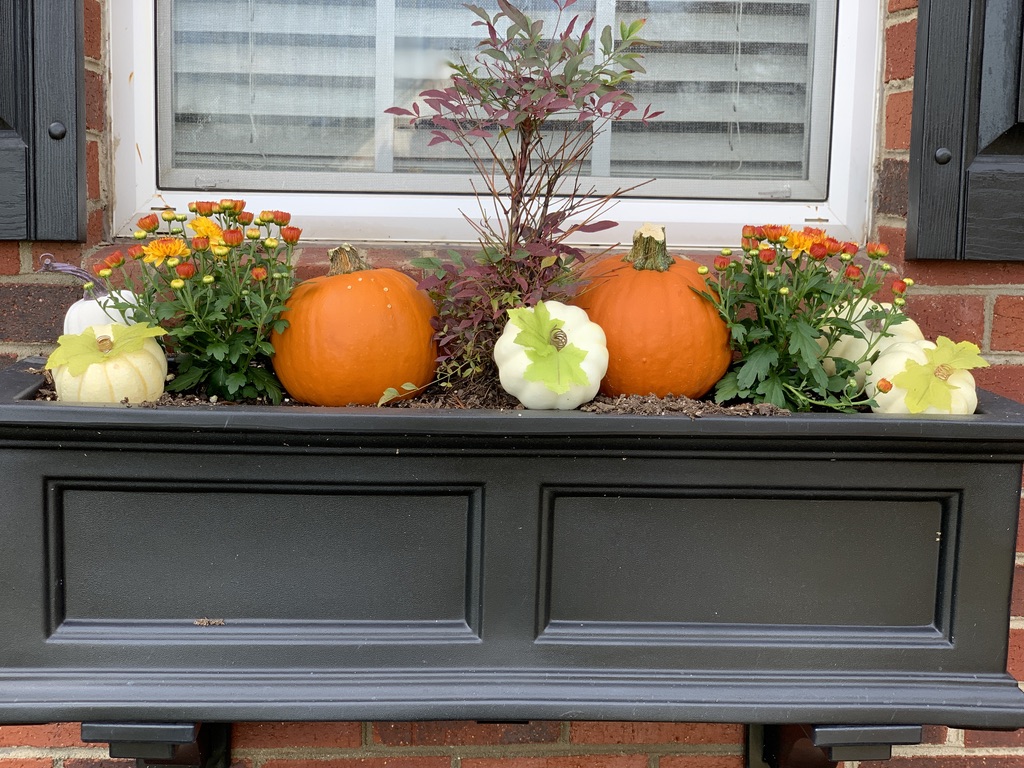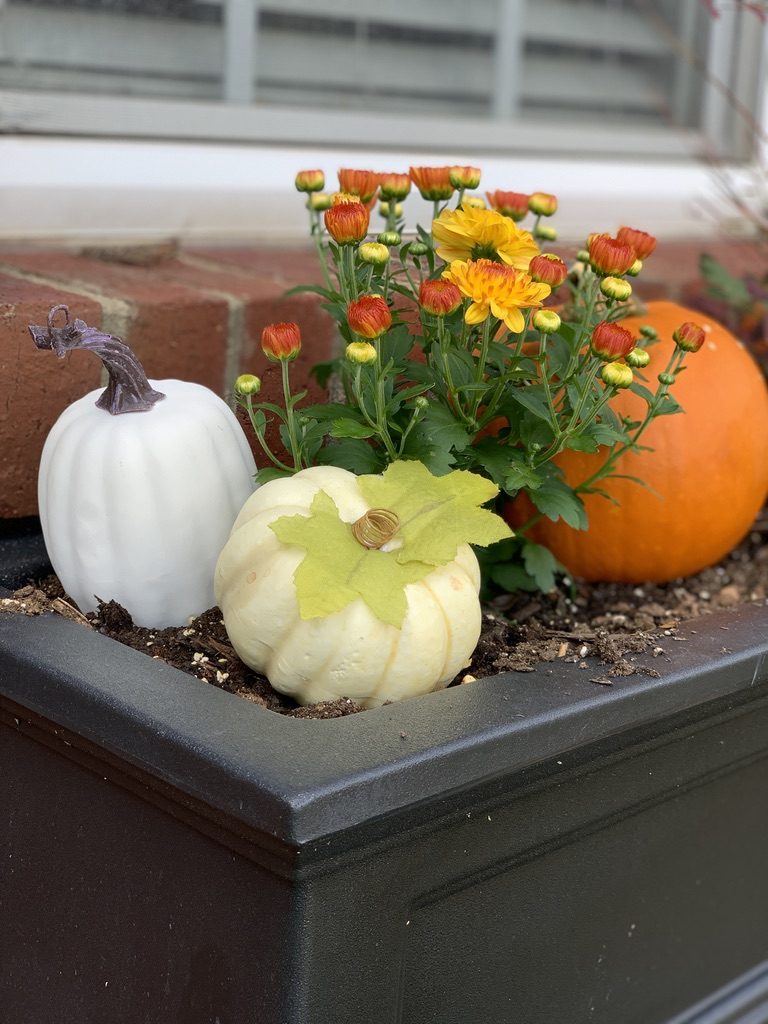 I used Nandina that was left over from the summer with some mums and pumpkins.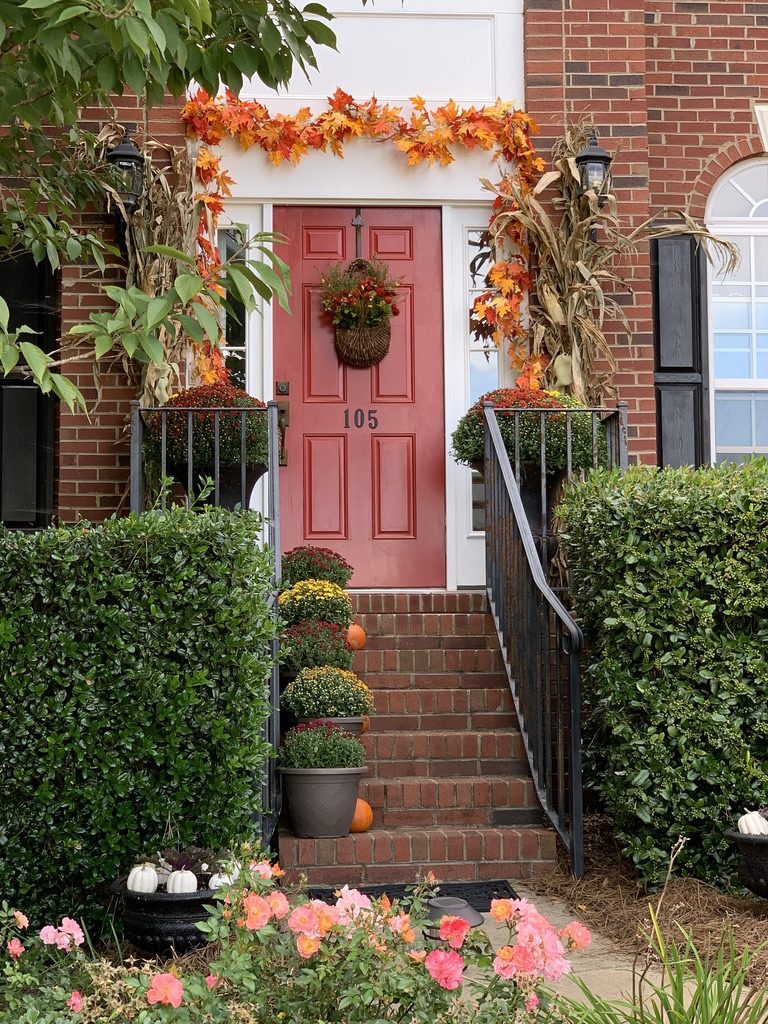 So that completes this mini tour. I hope you enjoyed my festive fall front porch ideas! Thanks so much for spending some time here today!
If you enjoyed this post, you might also enjoy my Fall Home Tour 2020 or Fall Floral Dresses