If I had to choose a color that is really standing out to me this fall, it would be camel. I would consider this a very classic color and it's nothing new, but I am loving all the different looks you can create by using this color. Today I'm going to show you 10 ways to wear Camel!
A lot of these outfits were put together with things that I have had in my closet for a while. I will include a shopping widget after each look to keep it simple. I have substituted pieces that are not available with the closest alternative I could find.
There are a lot of photos in this post, so I am not going to be chatty in order to keep this from being too long. Here we go!
Look #1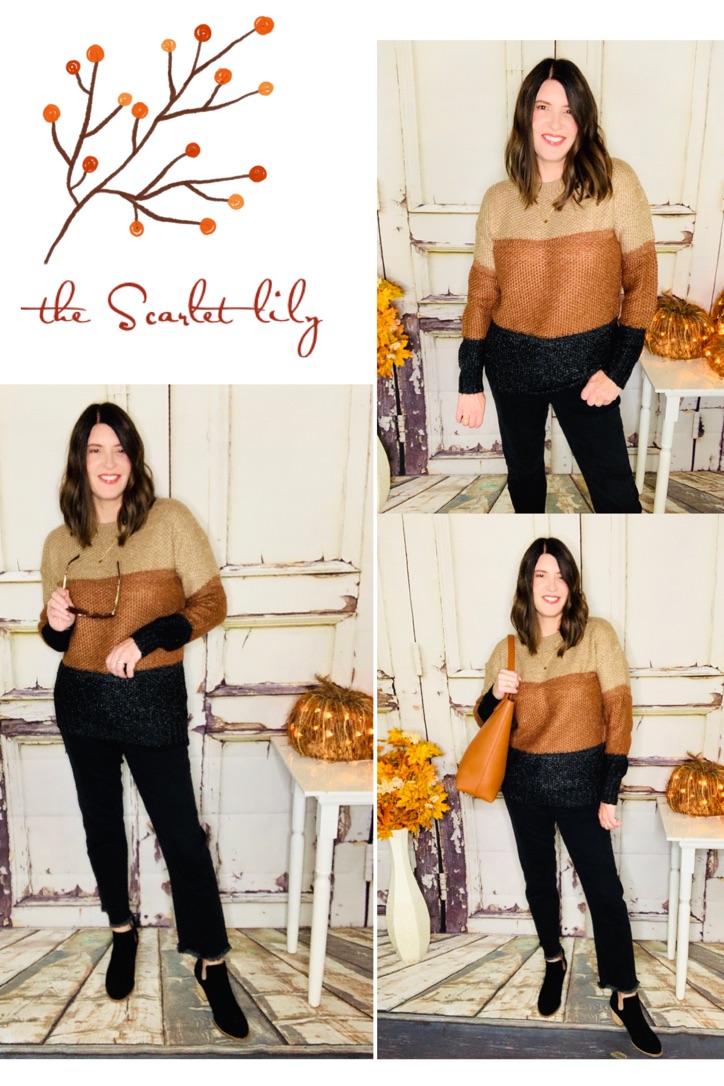 I ordered this sweater from Amazon and I don't like it on myself. The color is different than the photo on the Amazon website, which I could live with. The problem is that the shape and style do nothing for me, especially around the waist area where the black stripe is.
I think it's a really cute sweater and it may look great on a different body type. I am wearing a large for reference.
Add a pair of black jeans and some black booties to complete this look.
Look #2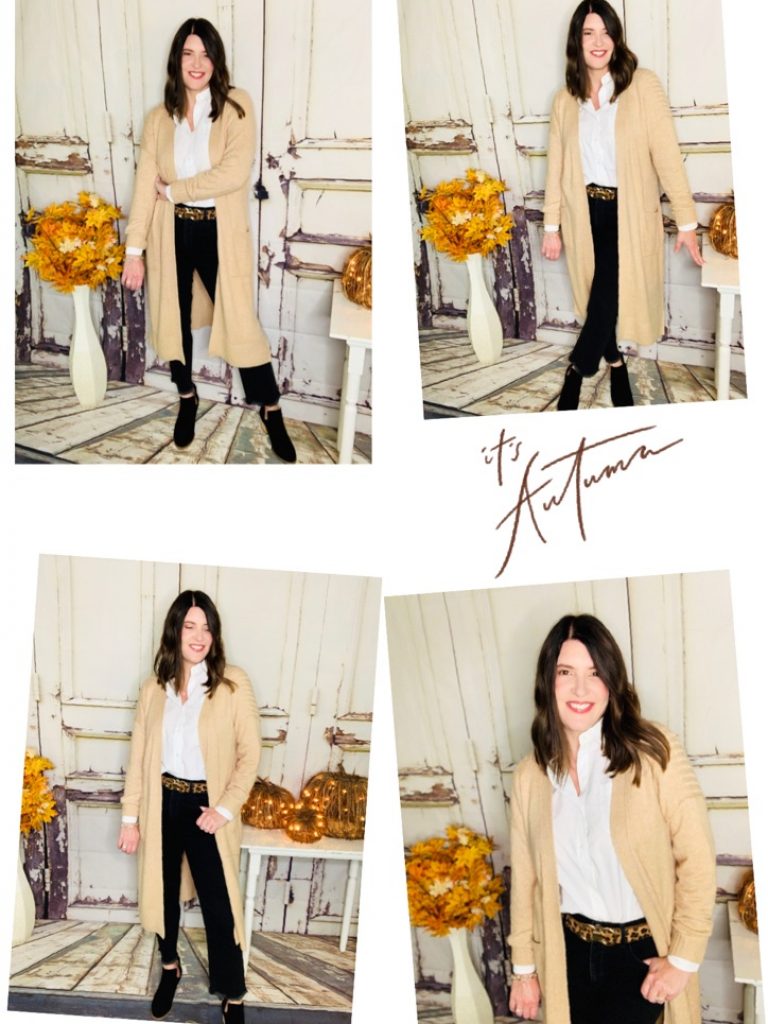 This camel colored long cardigan is my favorite new purchase. I found it at Marshall's, so of course I can't link it for you. I completed this combination with a white button down, black jeans, and black booties.
Look #3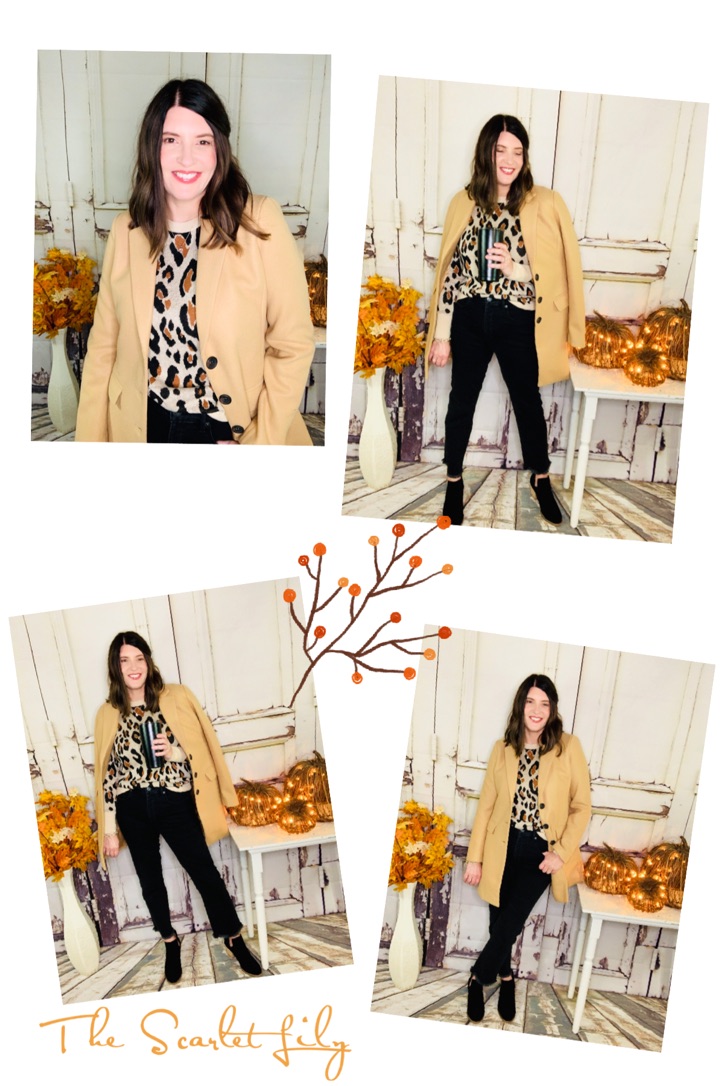 Staying with the black jeans, in this outfit I added a leopard print sweater (from last year) and a camel colored coat. This coat is from Amazon and is very reasonably priced. If you are thinking of purchasing a new coat this year, I would recommend Camel for a neutral that is very on trend!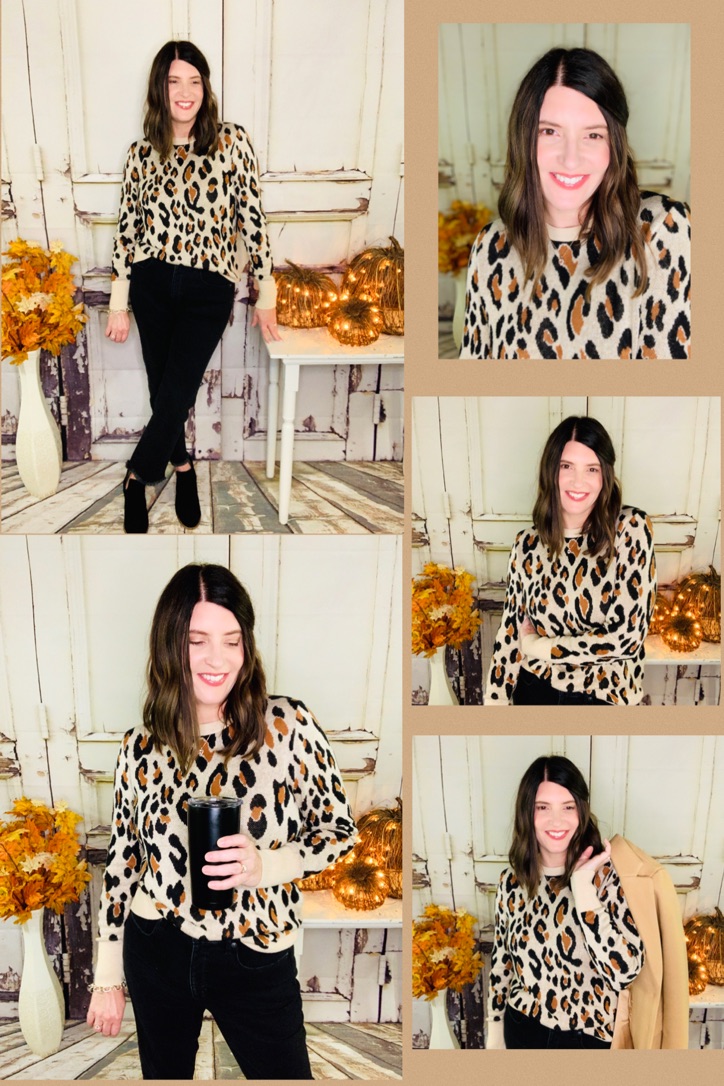 Here is how the outfit looks without the coat.
Outfit #4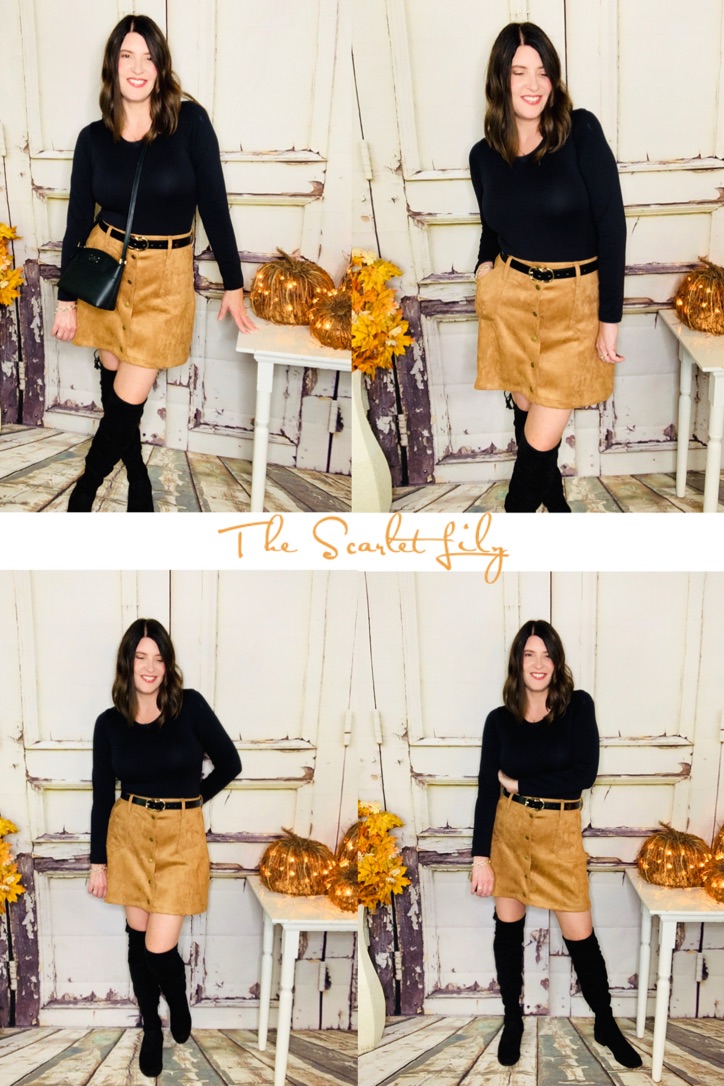 Outfits #4, 5, and six of our 10 ways to wear Camel center around this camel colored faux suede skirt. I was a little apprehensive about how this would fit, but I actually liked it a lot. I am wearing a size large. The fabric is soft and does have some stretch to it. The snaps are functional.
In this outfit, I paired the skirt with a black body suit and black over the knee boots. I know bodysuits are not practical, but they do look nice with a skirt like this. You could substitute a different black top for the body suit if you don't like them or don't have one.
Look #5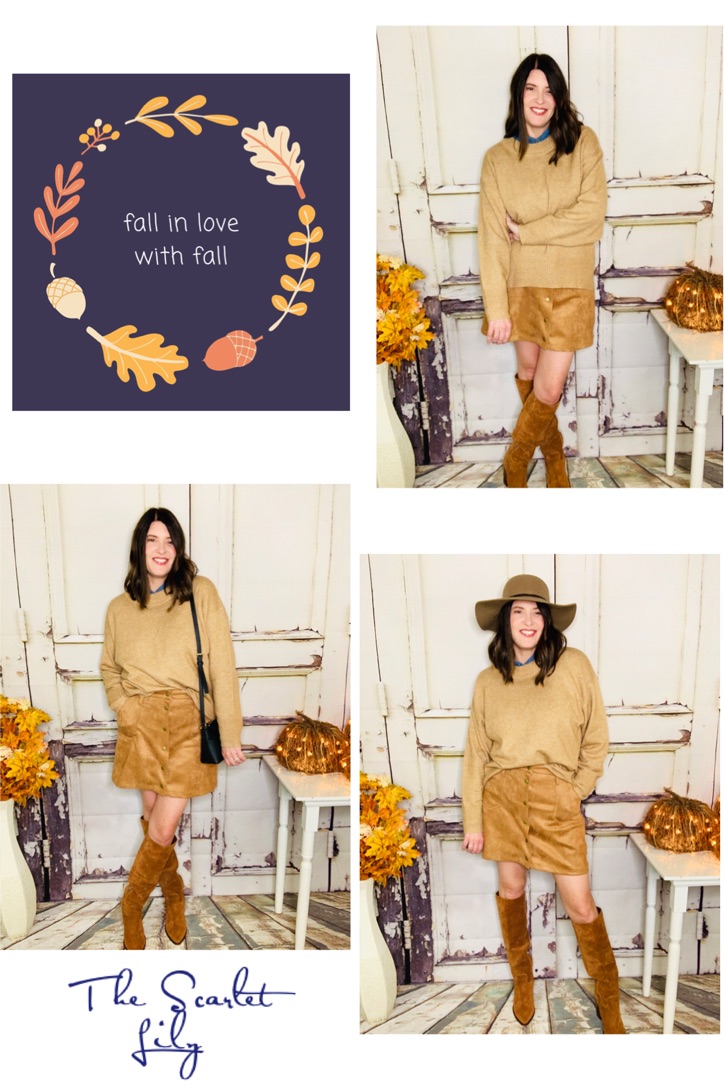 You are going to be seeing a lot of oversized layered looks this year. Here I am wearing the same faux suede skirt with a chambray button down and an oversized camel sweater. You may remember this sweater from a previous post. If you would like to see it, click here.
I like wearing tall boots with a short skirt. You could also wear tights and a different shoe when the weather is colder. My boots are a bit pricey (they were on sale when I purchased them). I included some less expensive options.
Look #6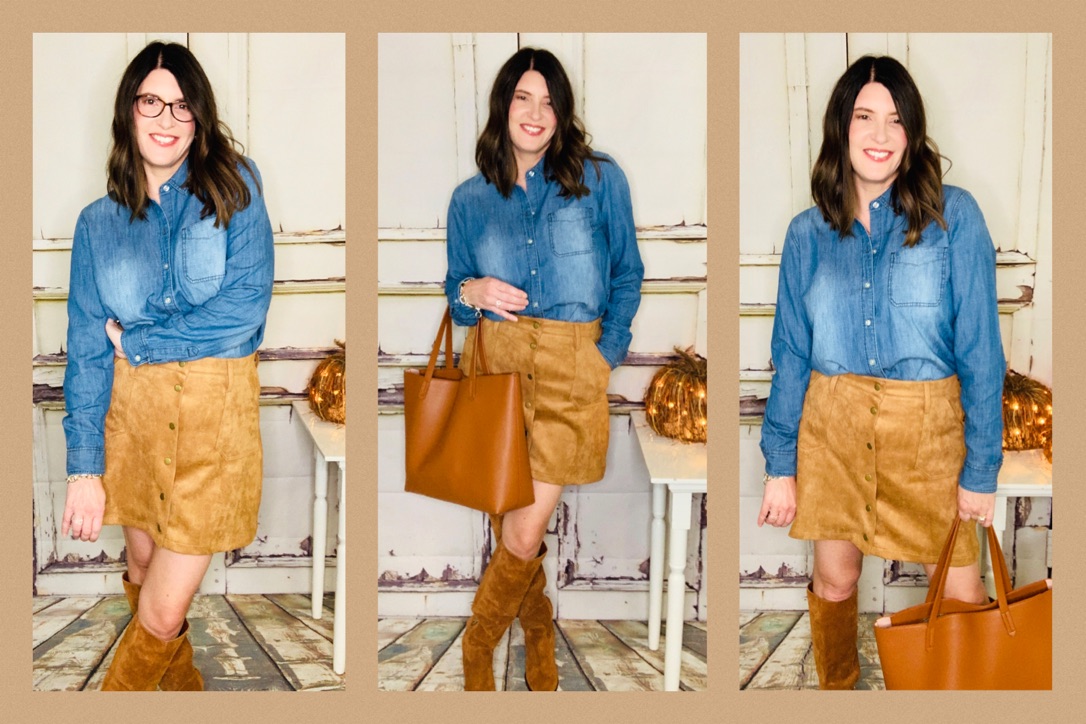 This is basically the same outfit minus the sweater and black crossbody. I added the brown tote. I really like the way the blue from the chambray top looks with the camel skirt.
My glasses are new and I ordered them from Warby Parker. Many optical retailers are still not open, so if you are looking for new frames, this is a great online option. Mine are called Daisy and they are the Oak Barrel Color.
Look #7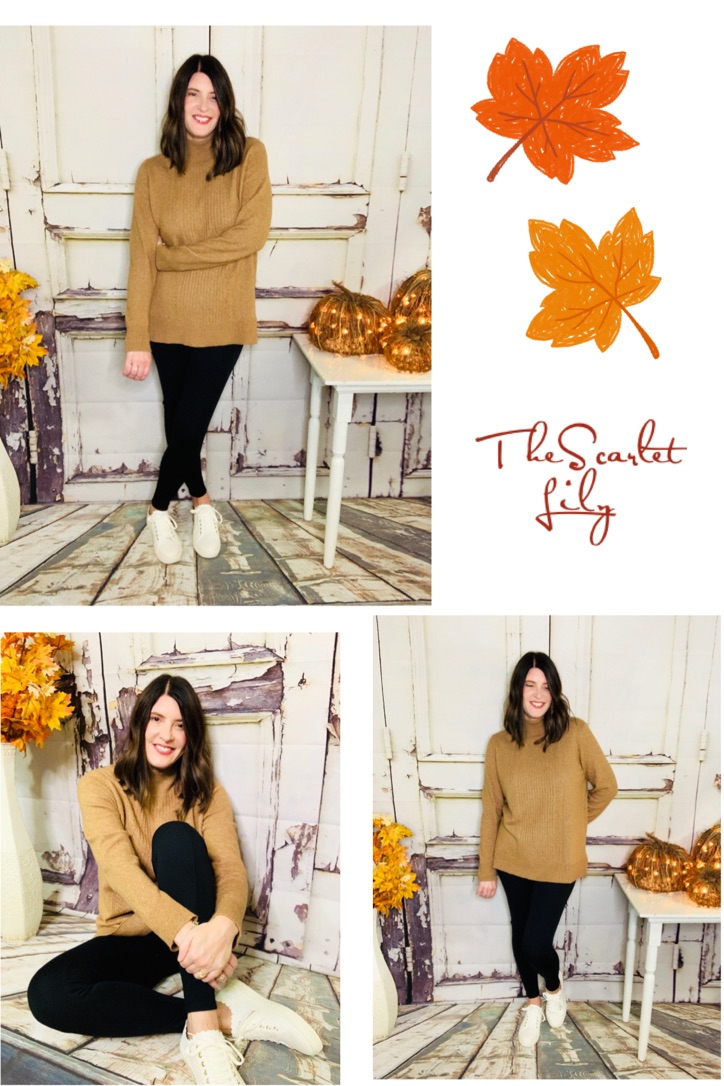 Look number seven in our 10 ways to wear Camel is a casual look. Black leggings and a tunic length Camel colored sweater are super comfortable. For shoes, I added white fashion sneakers.
My Spanx leggings are from last year, but they are available again this year.
In the photo below, I just added the coat and the crossbody bag.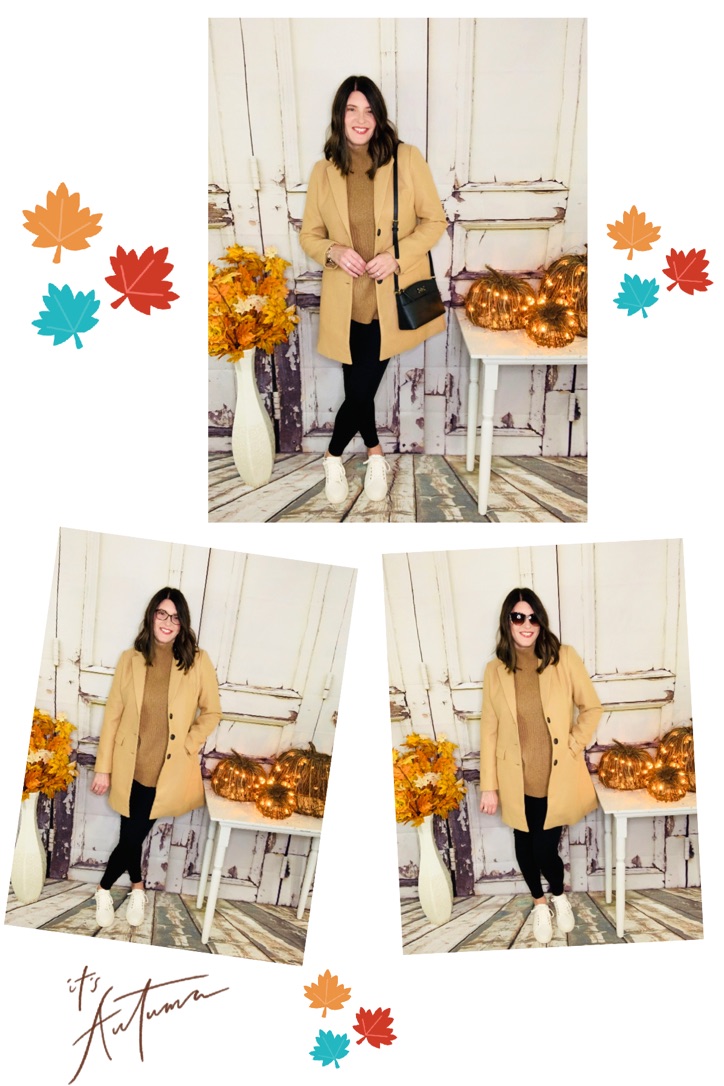 Look #8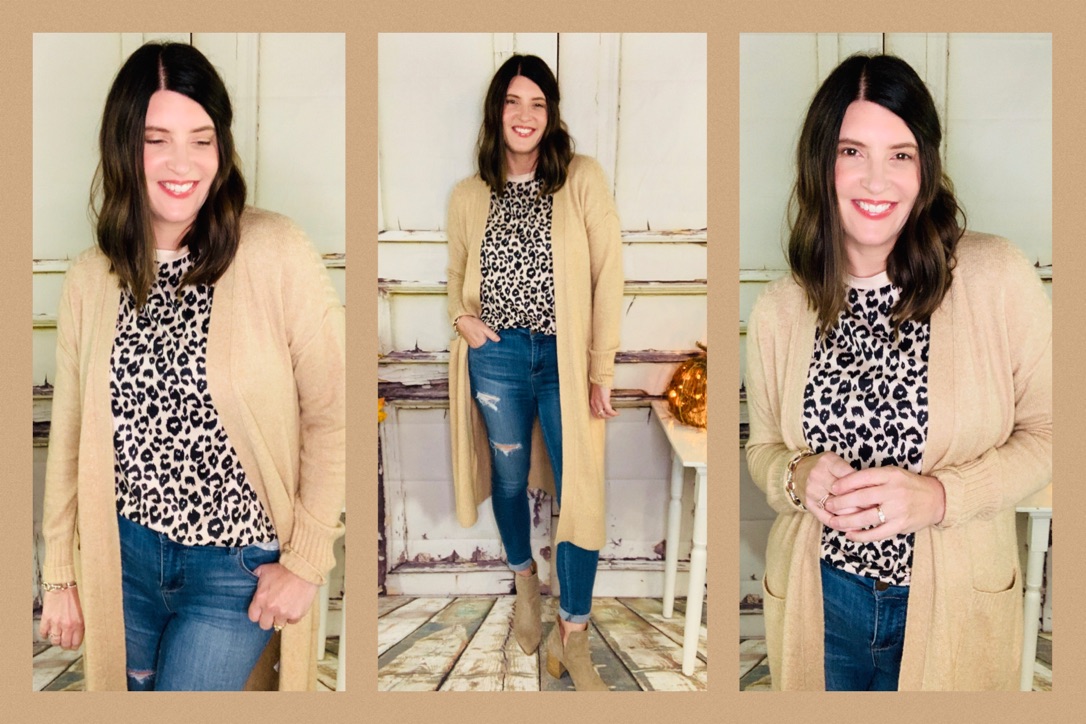 Here is another animal print combination. This top from Amazon is a top seller. It also comes in a long sleeve version. I am wearing a size large. For this outfit, I decided on distressed blue denim, the long cardigan and ankle booties.
Outfit #9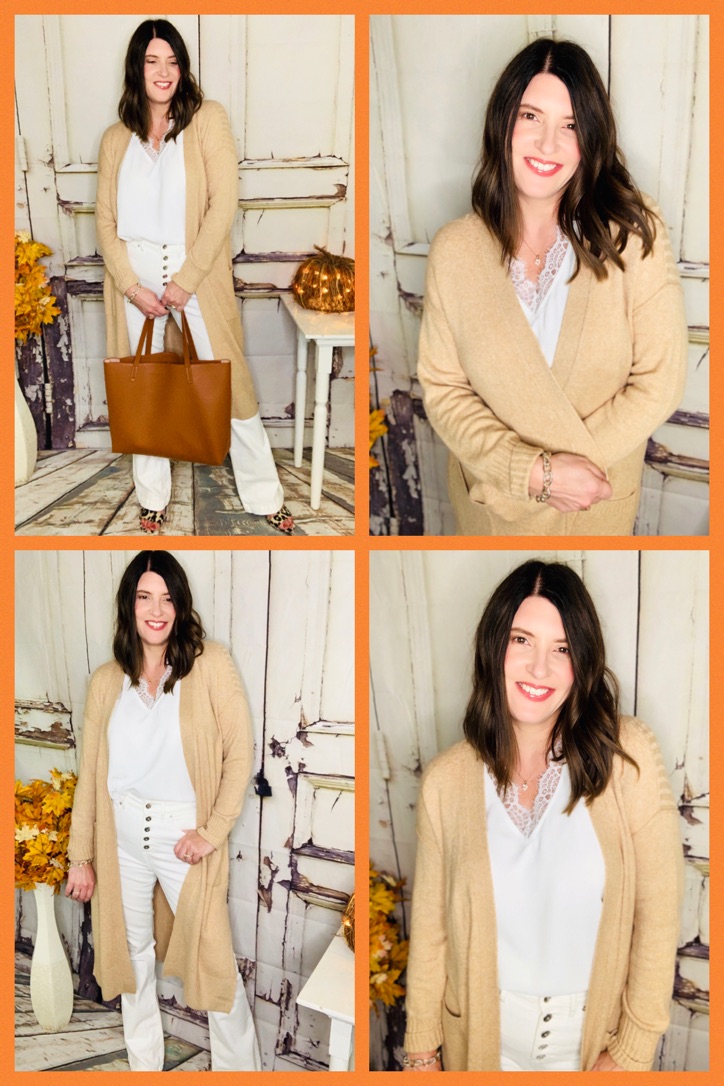 White and Camel look great together, and this is a good way to get some more wear out of your white jeans! I've mentioned my white tank before. It is from Amazon and I highly recommend it.
My jeans are a flare style from Walmart. It's a little hard to see in the photos, but my shoe choice was a leopard print block heel sandal. These are still available at Old Navy.
Look #10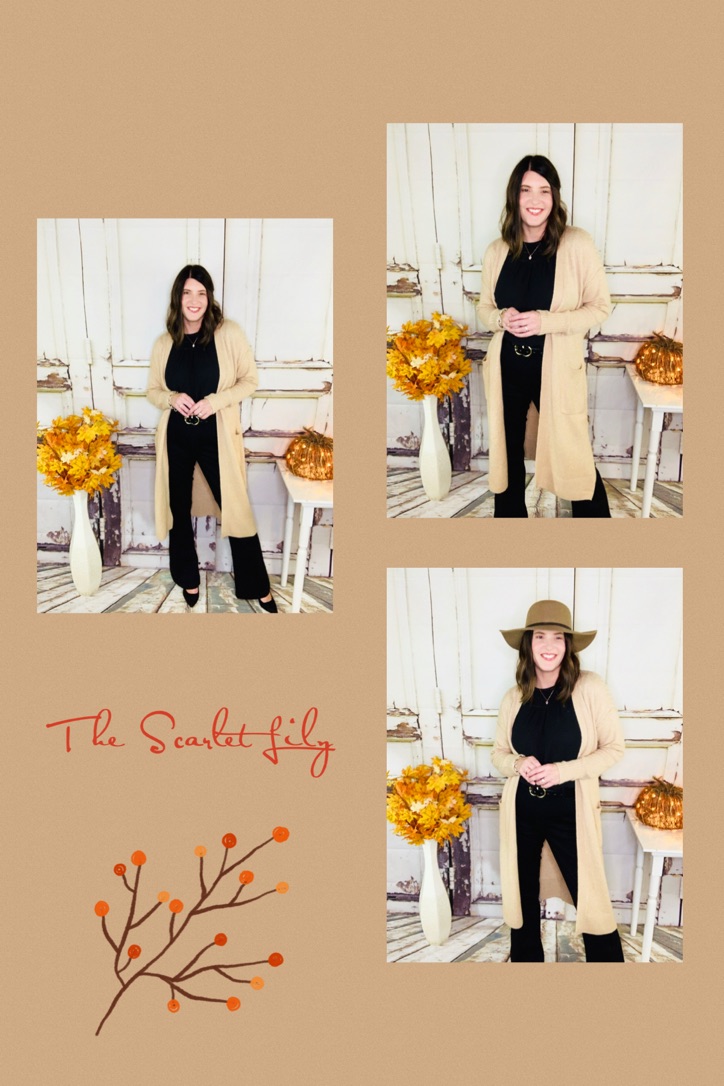 For the final outfit, I focused on a monochromatic look with black. The Camel cardigan breaks up the all black in a figure flattering way. I also chose flare style black jeans and heels.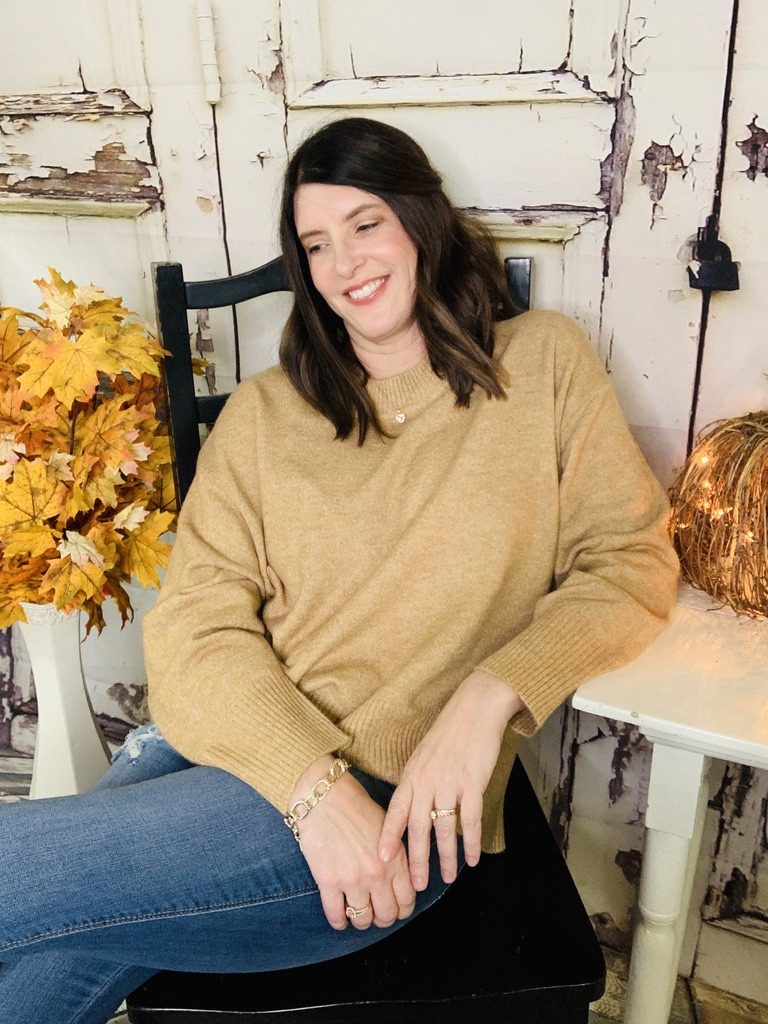 I hope you enjoyed these 10 ways to wear Camel. Believe it or not, I had a few more outfit combination to share, but I think ten is a good number plus this post is turning out to be so long. I hope you don't mind…I wanted to show as many combinations as possible so you could shop your closet for fun outfits to put together!
Thanks so much for spending a few minutes here today! I would love to know in the comment section which looks are your favorites!