We were fortunate enough to have a little taste of fall weather this week! When you live in the South, these cool September days are a rare treat. Today I have some really cute and practical fall floral dresses from Target!
Even though I am 49, I still enjoy Target clothes. I think you can certainly wear youthful styles at any age, but as I inch closer and closer to 50 I am more selective with my purchases.
The styles in today's post are sweet, feminine pieces that I have always been drawn to. These two dresses are casual and can be styled many different ways. If you like comfortable, girly dresses then I think you will like these Target finds.
Green Floral Print Babydoll Dress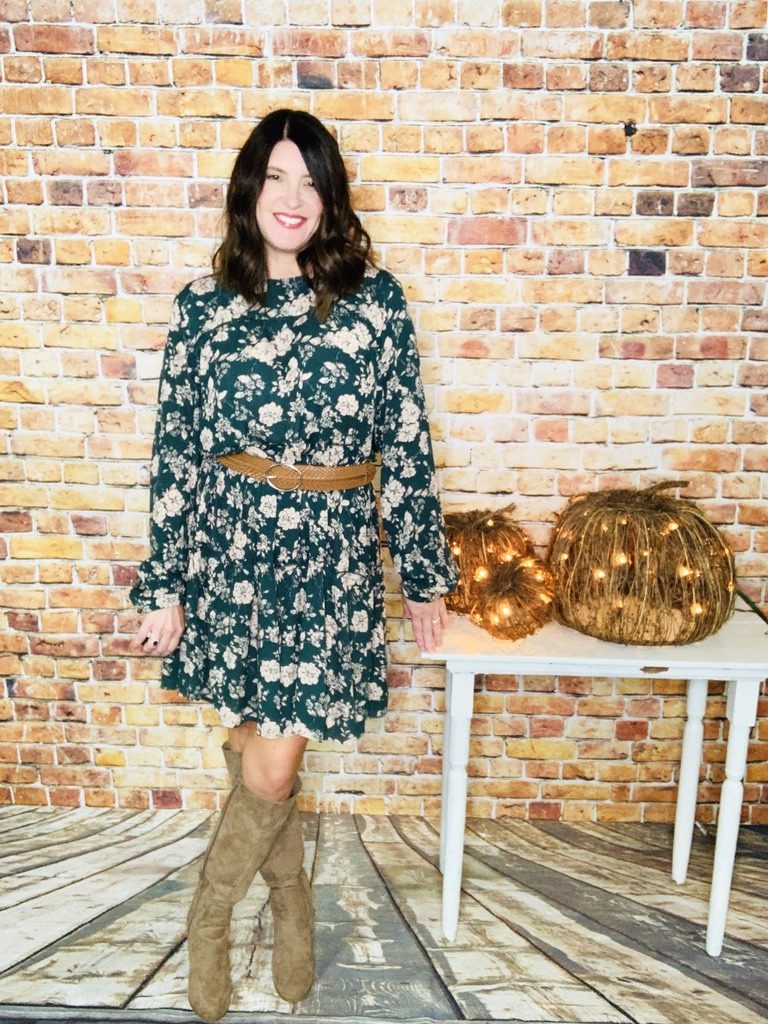 I was first drawn to this dress because of the dark green color. It is such a rich and vibrant fall hue. This is the floral print babydoll dress by Knox Rose. If you are not familiar with this Target brand, you may want to give it a try. It is technically a junior brand, but don't let that scare you off.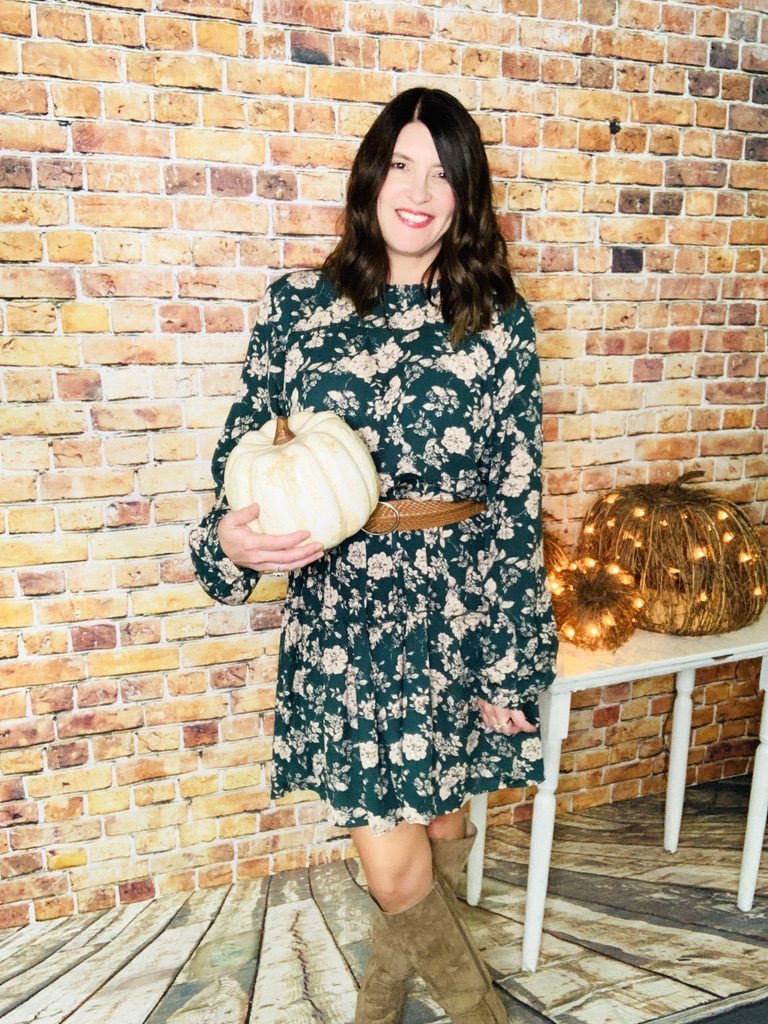 The look of all the Knox Rose line is feminine with a Boho vibe to it. The sizing is generous and the quality is surprisingly good. I tend to size up with all junior focused brands, but Knox Rose tends to run a little big so you may not need to size up.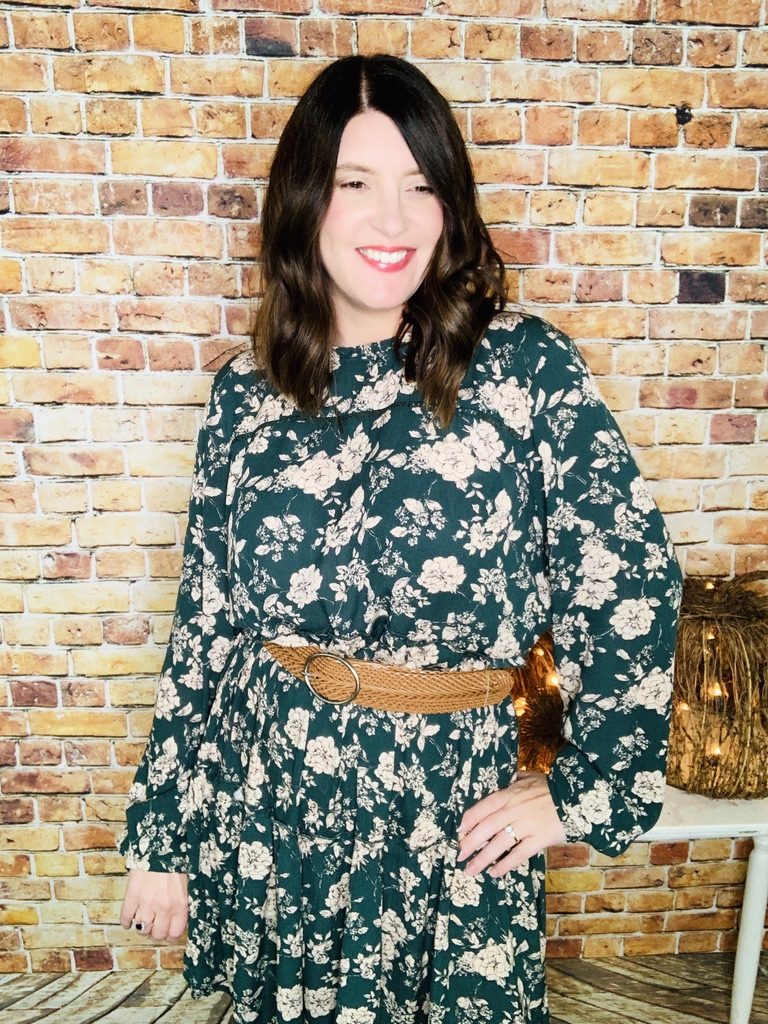 This is a tiered dress with some ruffle detail, but not so much ruffle that it looks silly. I love the long sleeves. The dress is meant to be loose and flowy, but for my body type I needed to belt it to make it work for me.
I ordered a size large, but I could have sized down to a medium. If I were going to wear it without the belt, sizing down would be a must. Since I am belting it, the large works and gives me a little extra length to cinch up the waist.
Here it is without the belt, and as you can see it does nothing for me.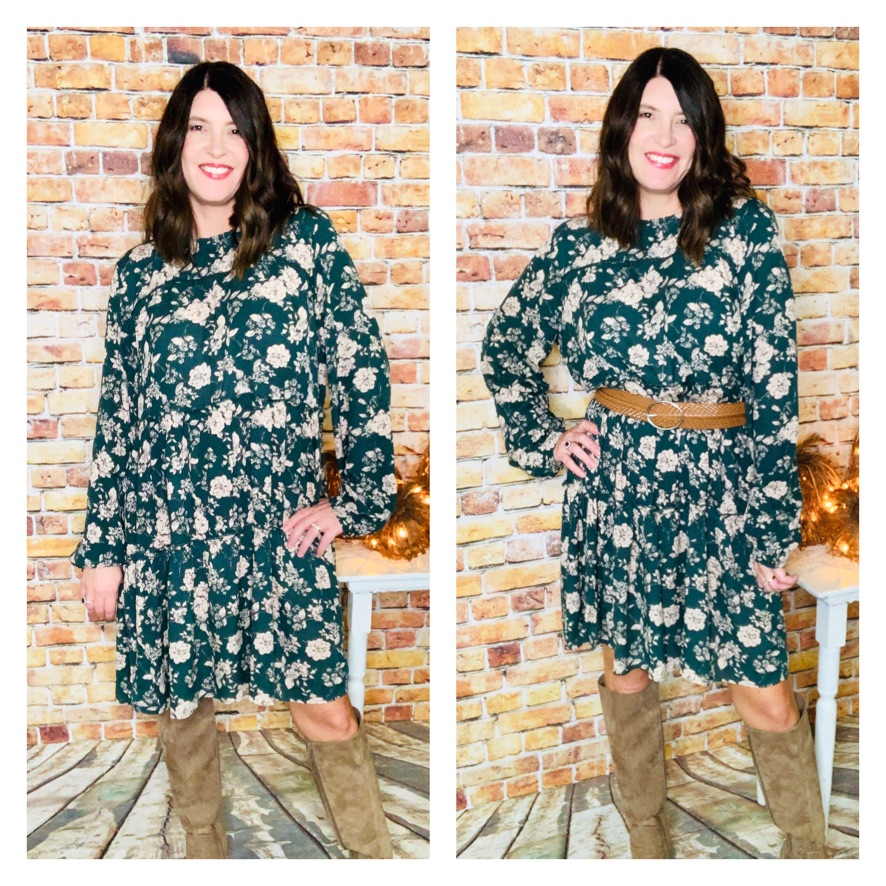 By adding the belt, it defines my shape and is much more flattering.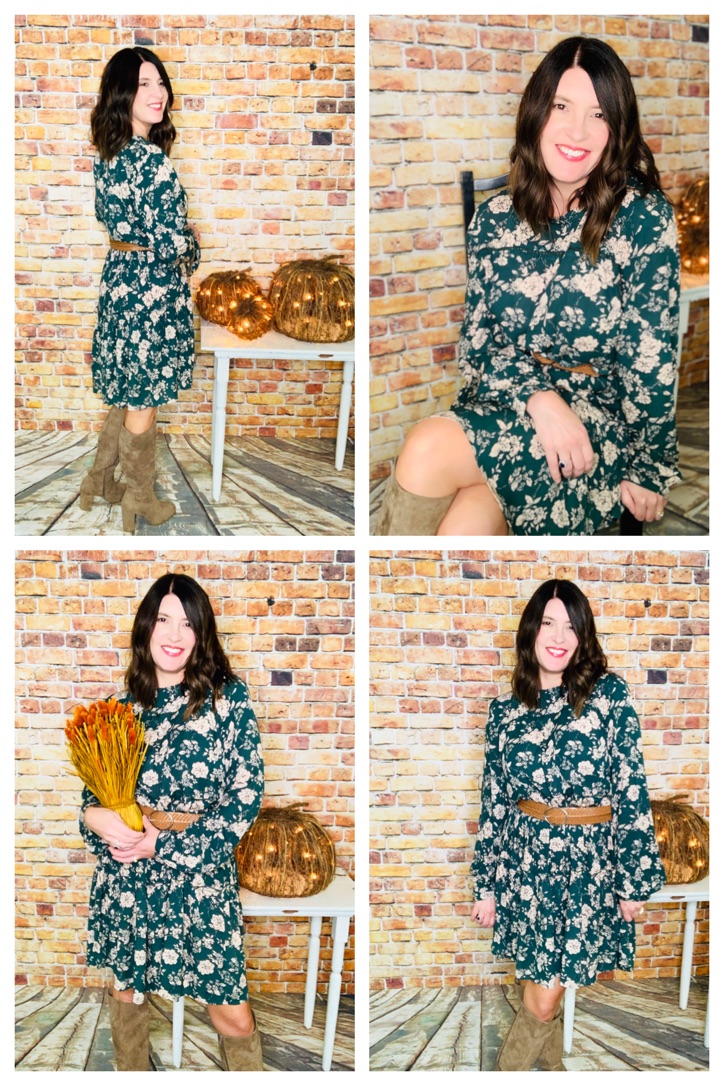 The first way I styled this dress is with my knee high boots. I really like this combination for when the weather gets a little cooler. The length of the dress is just perfect to show a little bit of leg between the boot and the dress.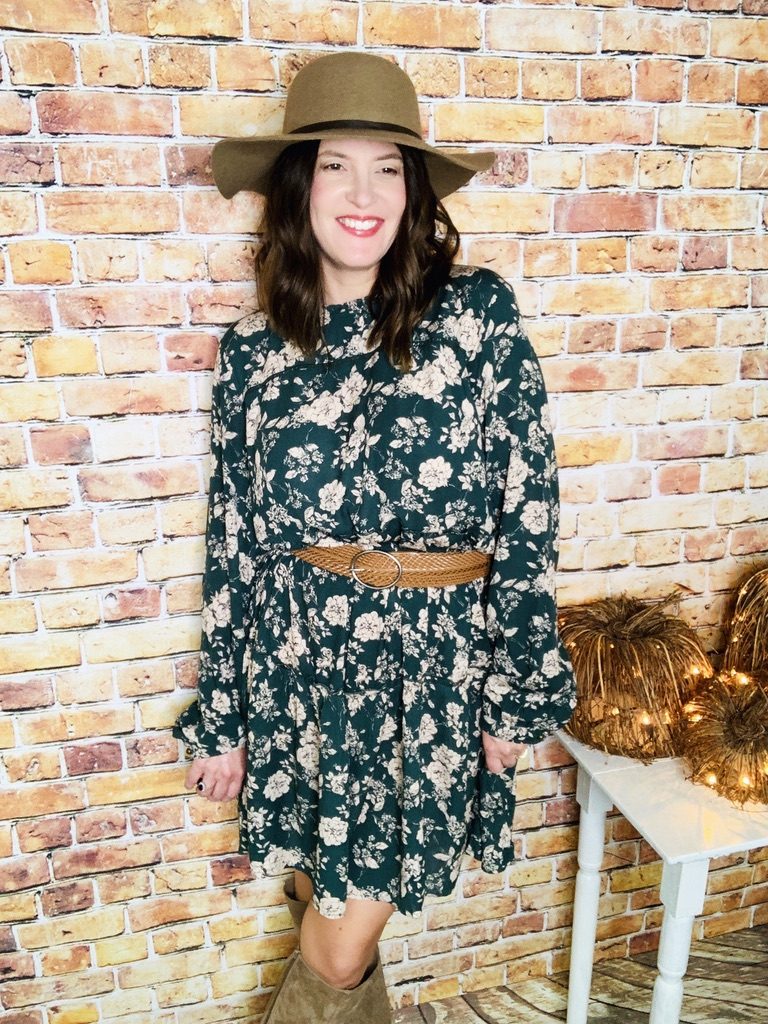 Adding the hat just takes the outfit to another level. This would be a perfect look for date night or a special occasion.
Another option for styling this fall floral dress, is to pair it with white ankle boots. White booties are really on trend this year. I must admit it has taken me a while to get used to the look of them.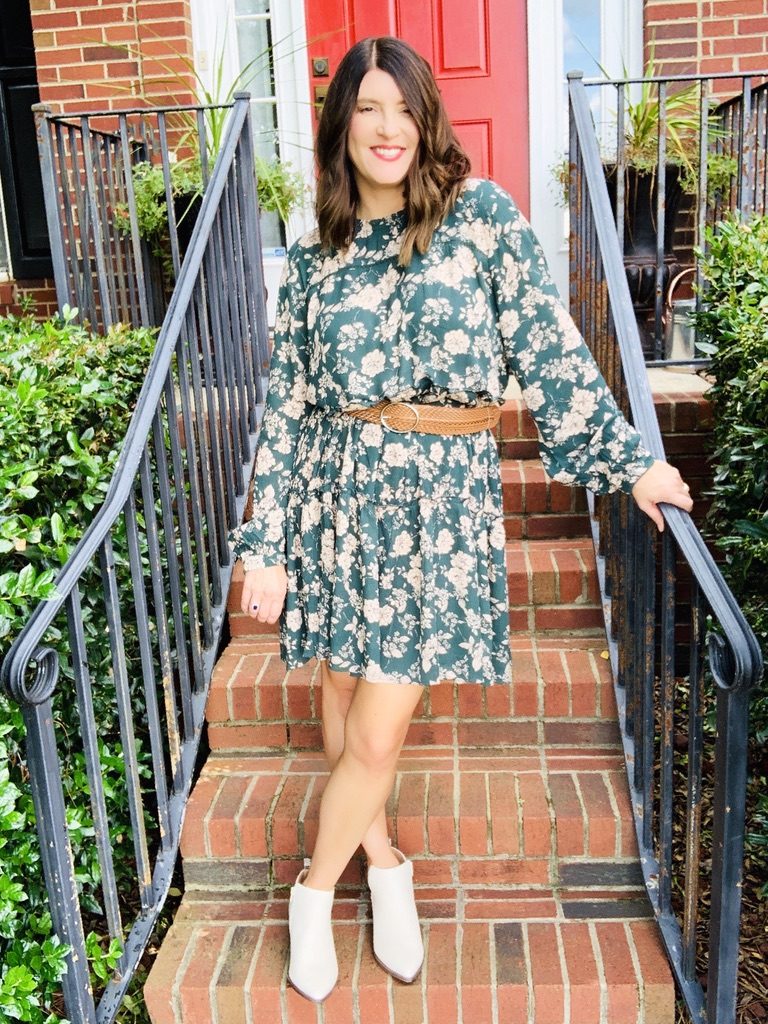 These white booties are from Walmart. I always recommend going the economical route with trendy pieces until you know how much you will actually wear it. These boots have a very low heel making them very comfortable and practical.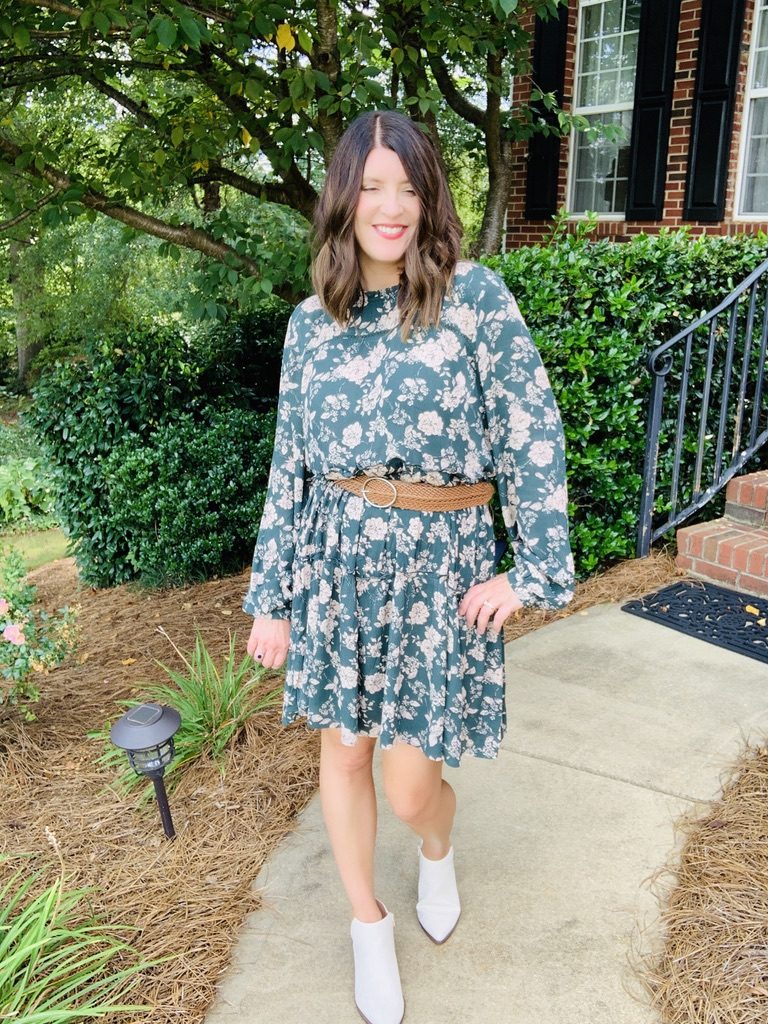 I also like how they pick up the light colored flowers from the dress. I plan to do a whole post on how to style white ankle boots, so stay tuned for that.
Flutter Short Sleeve Trapeze Dress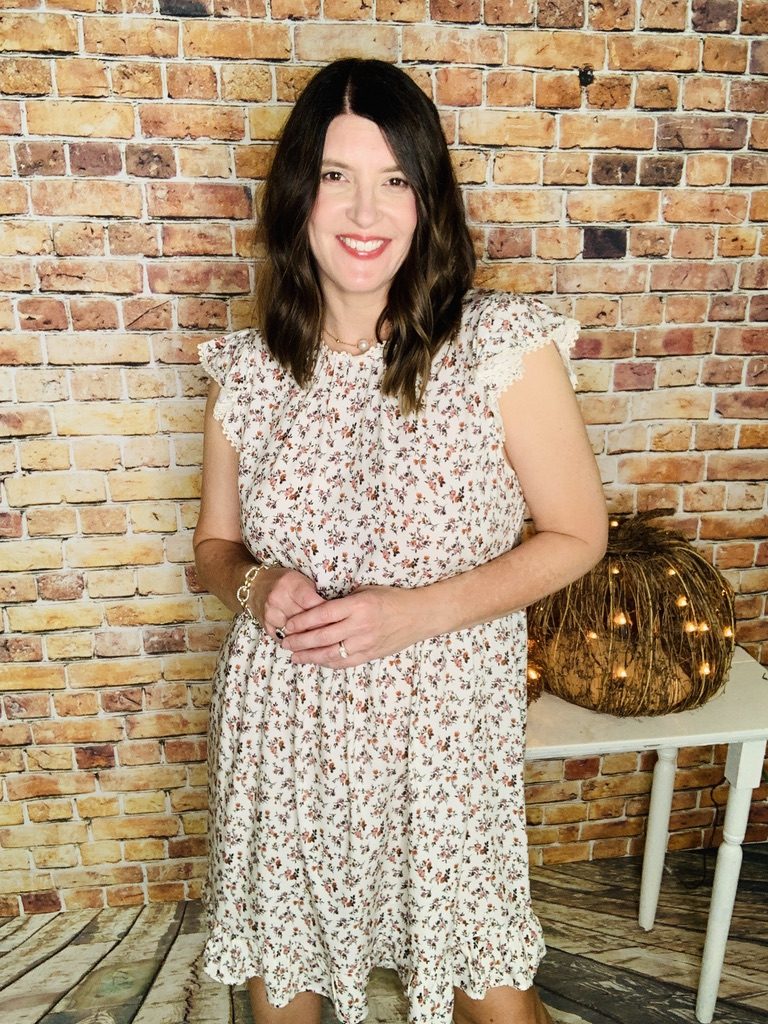 The next dress is the Flutter Short Sleeve Trapeze Dress by Wild Fable, also a Target brand. This is the cream floral. It also comes in a brown floral, which also would be great for fall, and a solid black.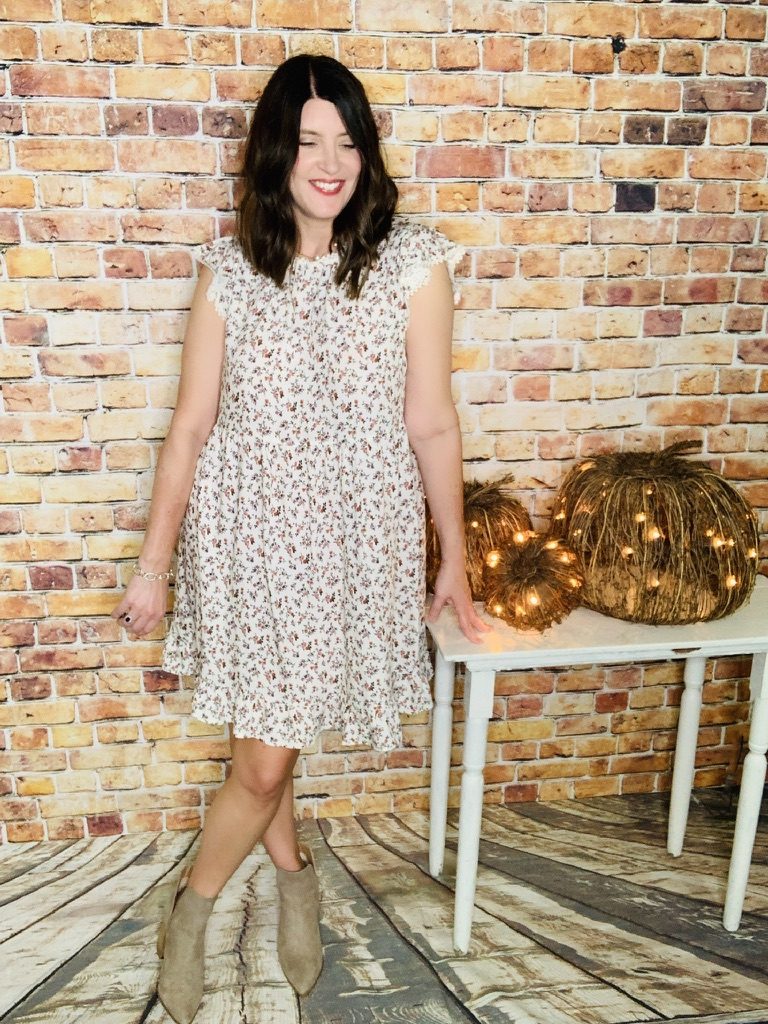 This is another loose and flowy style, but I was able to get away with not belting this one. I could have belted it, but I didn't feel like I had to. This dress is great for warm fall days, and can be paired with any number of outer layers for cooler weather.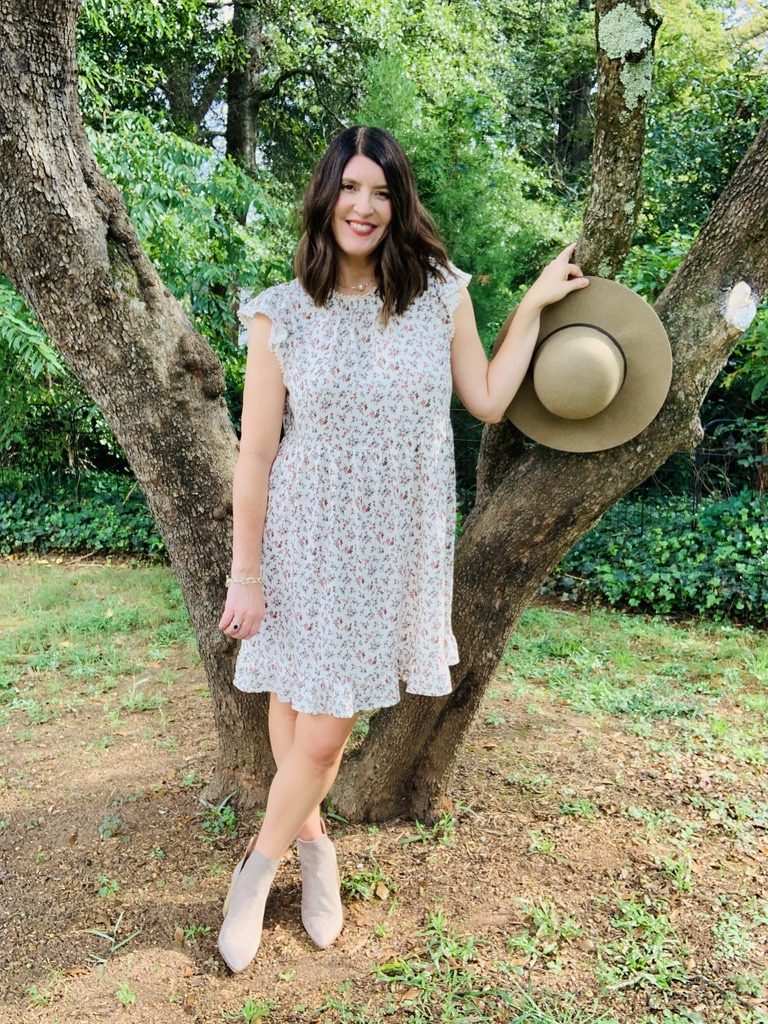 For the first look, I just wore the dress by itself paired with neutral ankle booties. This is such an easy and comfortable outfit!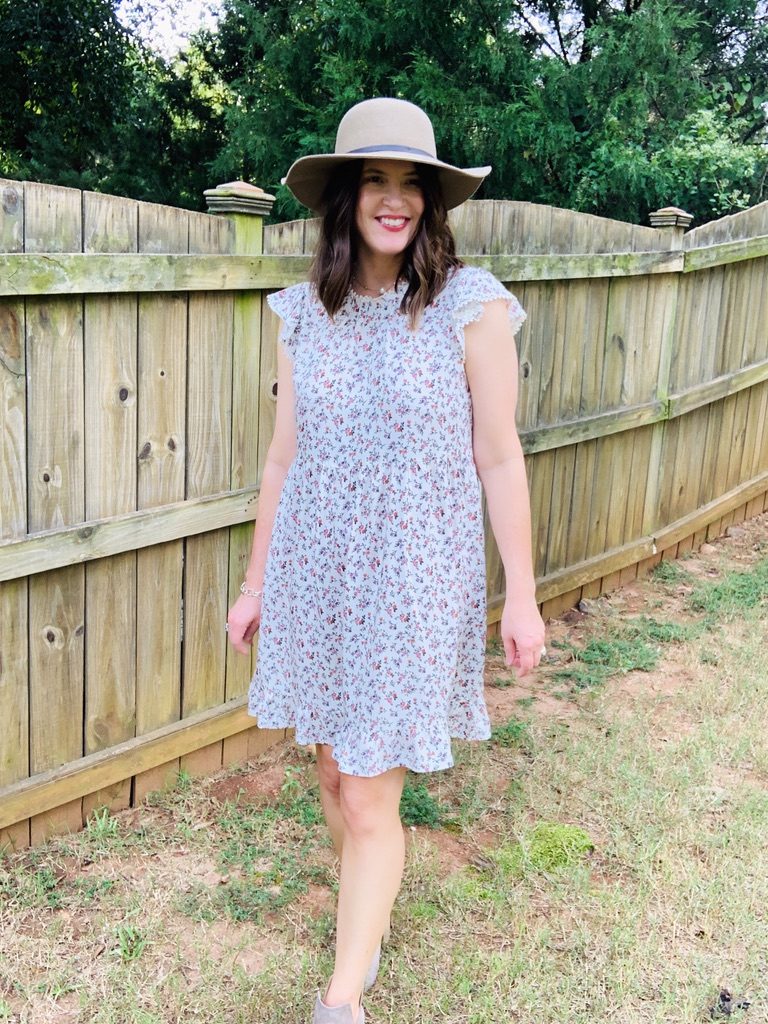 Next, I added a cardigan. This cardigan looks very black in the photos, but it's actually dark blue. Either way, I like the combination.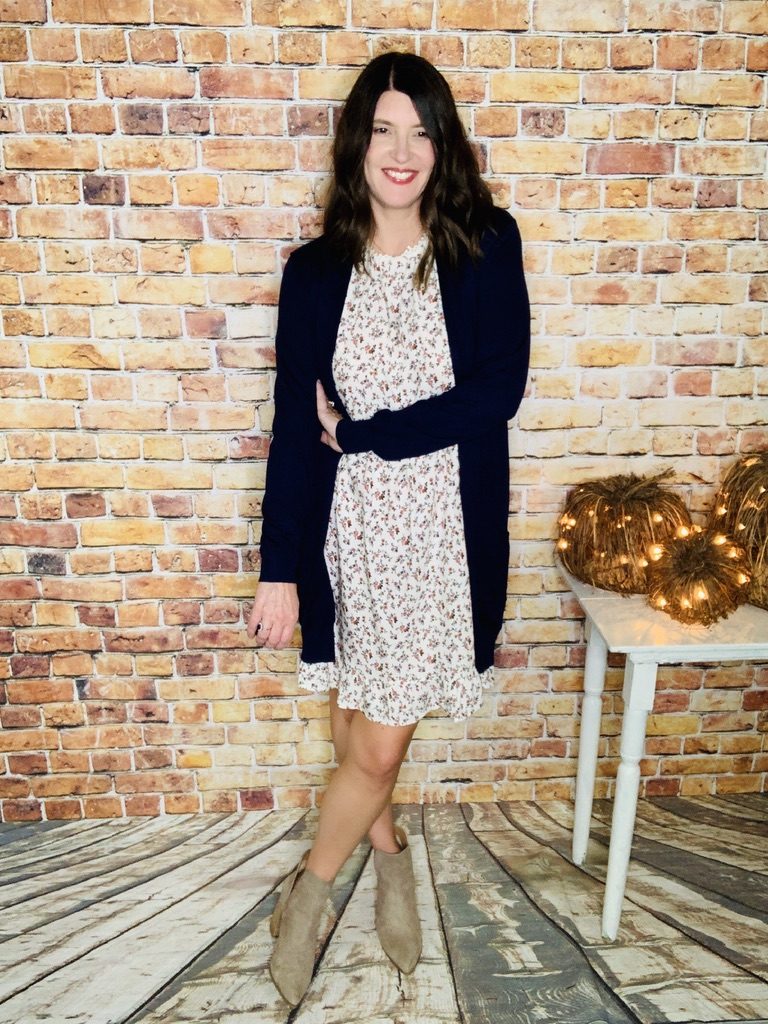 For combination number 3, I switched out the ankle boots for the knee high boots and then added a hat.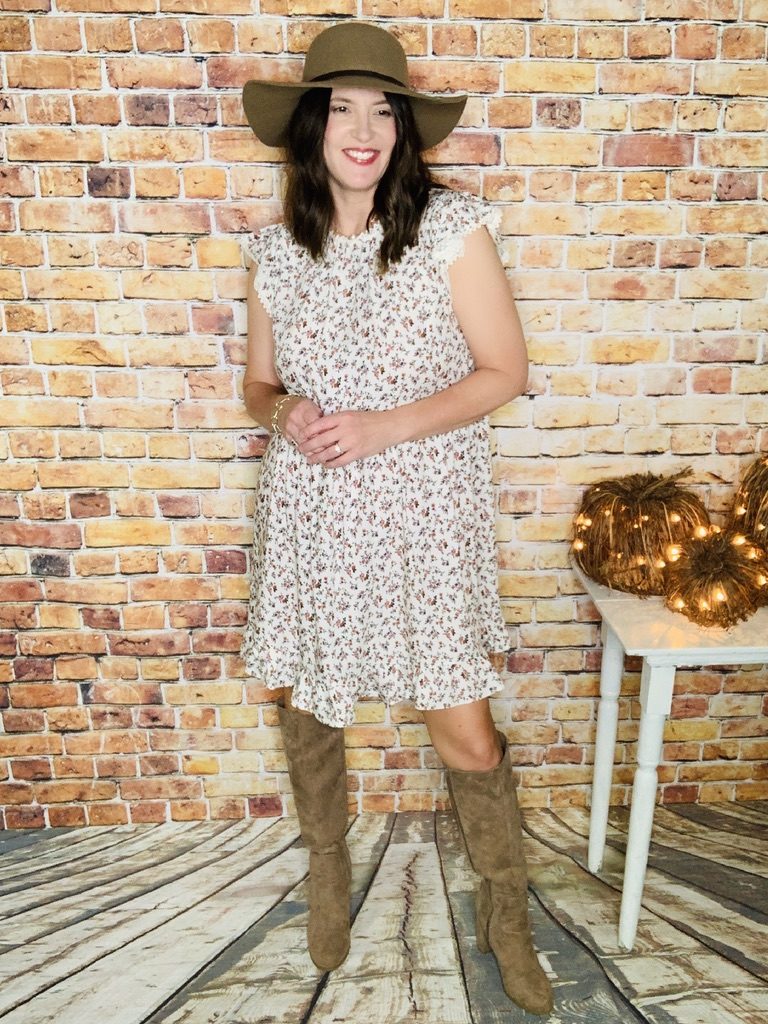 The last combination is a burnt orange cardigan with the knee high boots. I love how the orange picks up the colors in the floral pattern.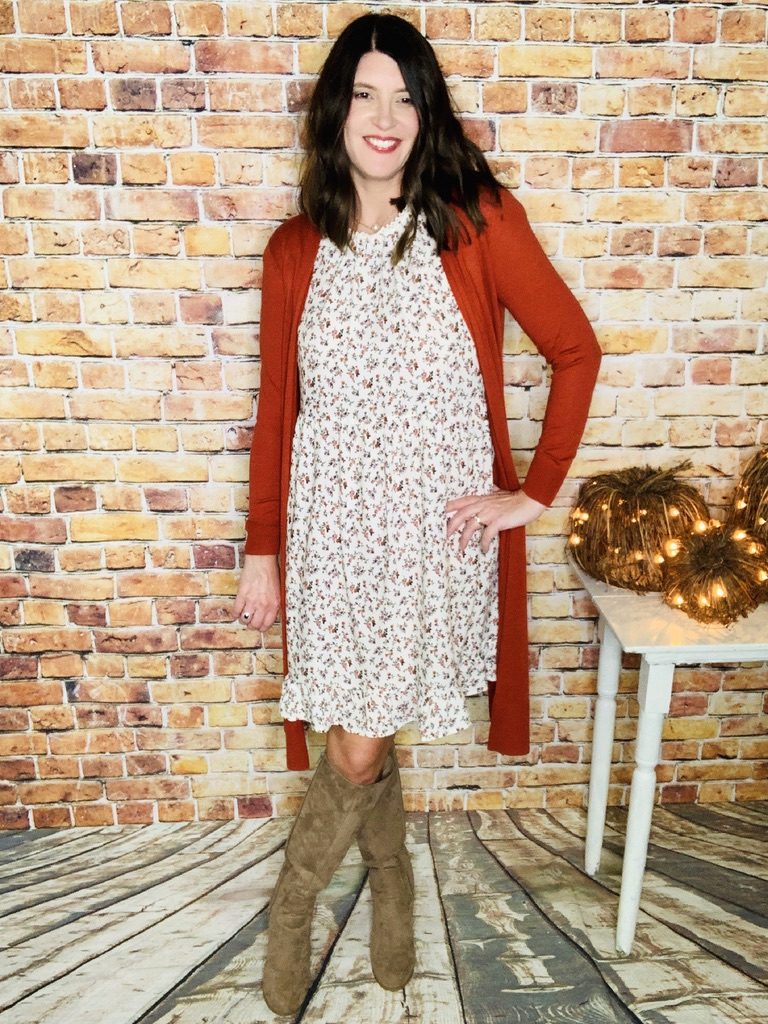 There are so many possibilities with this fall floral dress. A denim jacket would look nice, or you could wear some suede loafers, like these.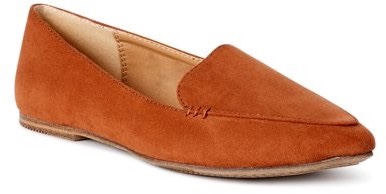 I am also wearing a size large in this style. It was plenty roomy, and if not for the chest area I probably could have worn the medium.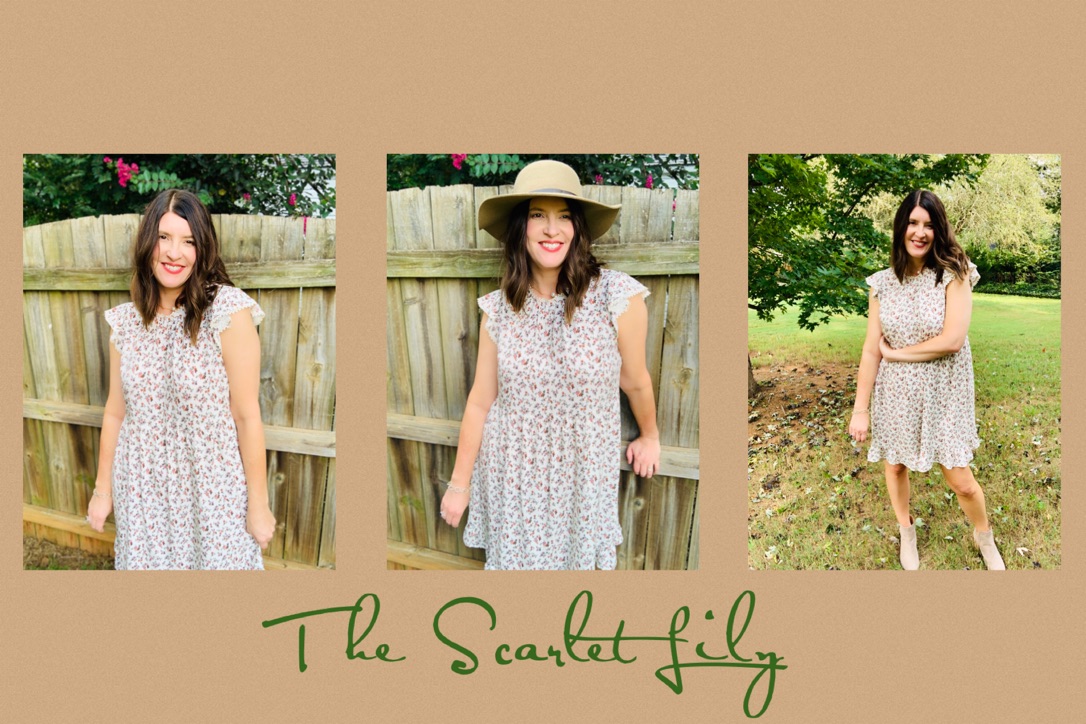 Can midlife women wear babydoll dresses?
Obviously, I think the answer is yes! I think the key to pulling off this look without looking like a teenager is to make sure it fits you properly. Most women our age look better with a defined waist, so experiment with belting these styles. Also a jacket or cardigan will often provide some structure that can be more flattering.
The final tip I have when wearing this style is to make sure the dress is not too short. If you notice, the length on both of these dresses in right above my knees, which is a flattering length for us more mature women.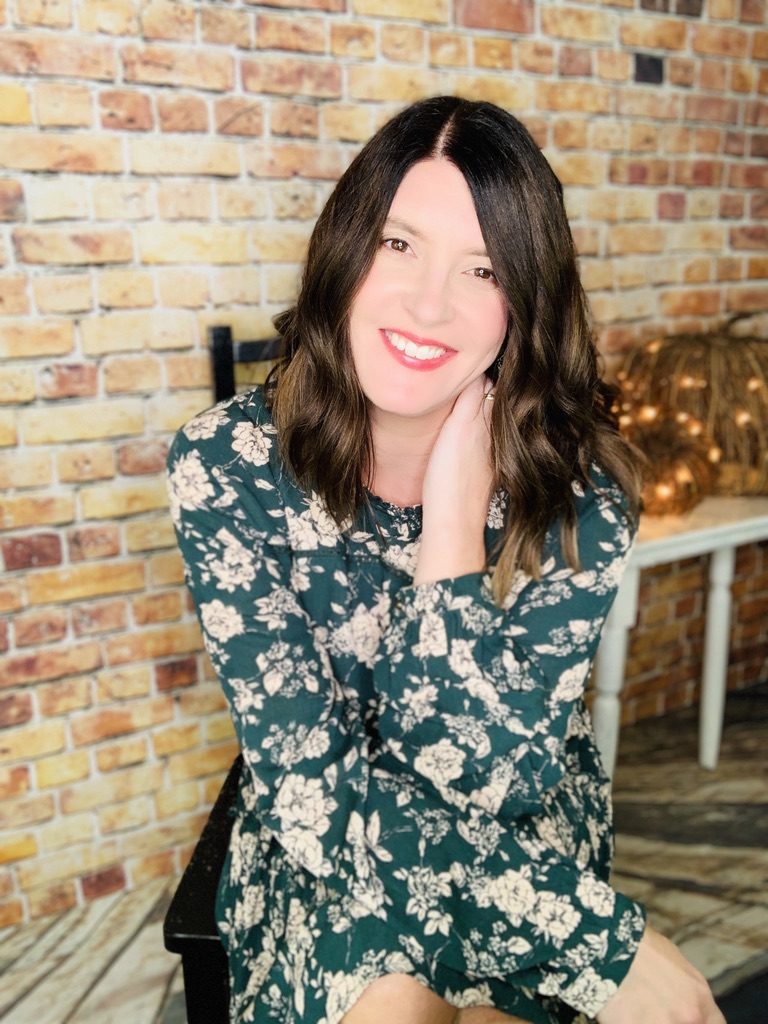 I hope you enjoyed these fall floral dresses. Let me know in the comments if you like these styles. It may not be for everyone, and I will be featuring some more classic styles for fall as well.