There is something about wearing contrasting colors or styles together that creates a very chic look. Today I want to focus on using contrast to create an interesting outfit. At first that may not make sense, so let me show you what that means.
I have always enjoyed pairing a dressy top with jeans, or wearing sneakers with a casual dress. Until recently, I didn't know what the term was, I just knew that I liked the look. These are examples of the term juxtaposition. It's when you pair things that are unexpected or contrasting to create a certain look.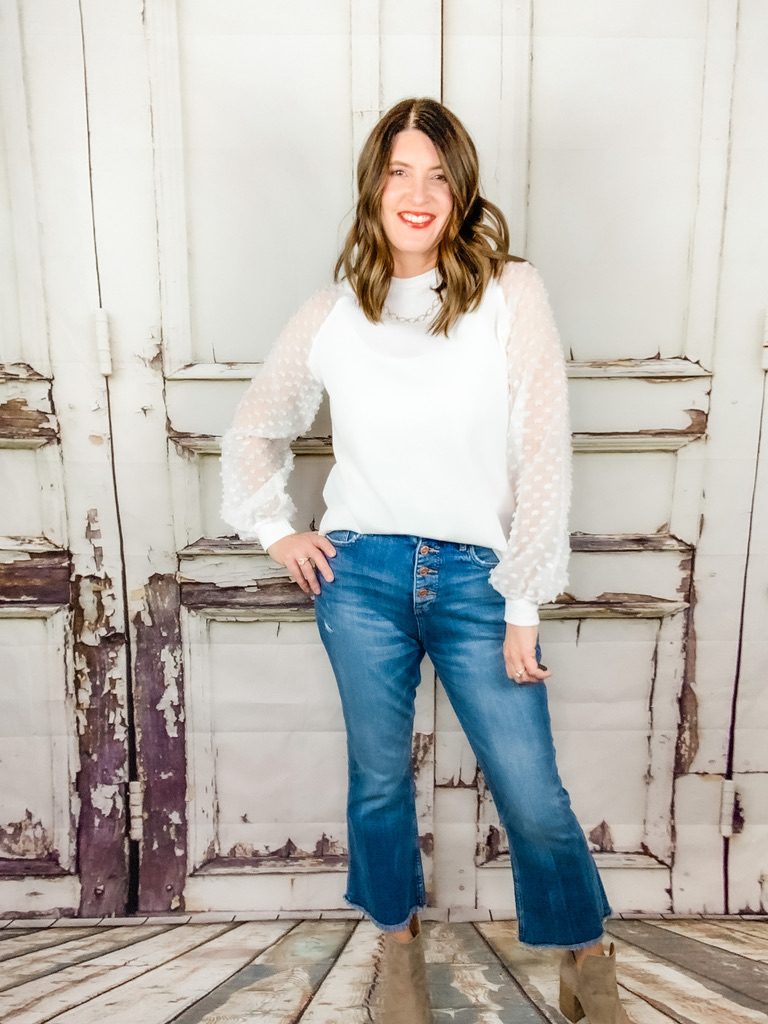 This can be accomplished in many ways, but today I am using this outfit to illustrate the point. By pairing this dressy, feminine top with casual and slightly distressed denim, it creates a very intentional and effortless look. Like you tried to look chic, but you didn't try too hard.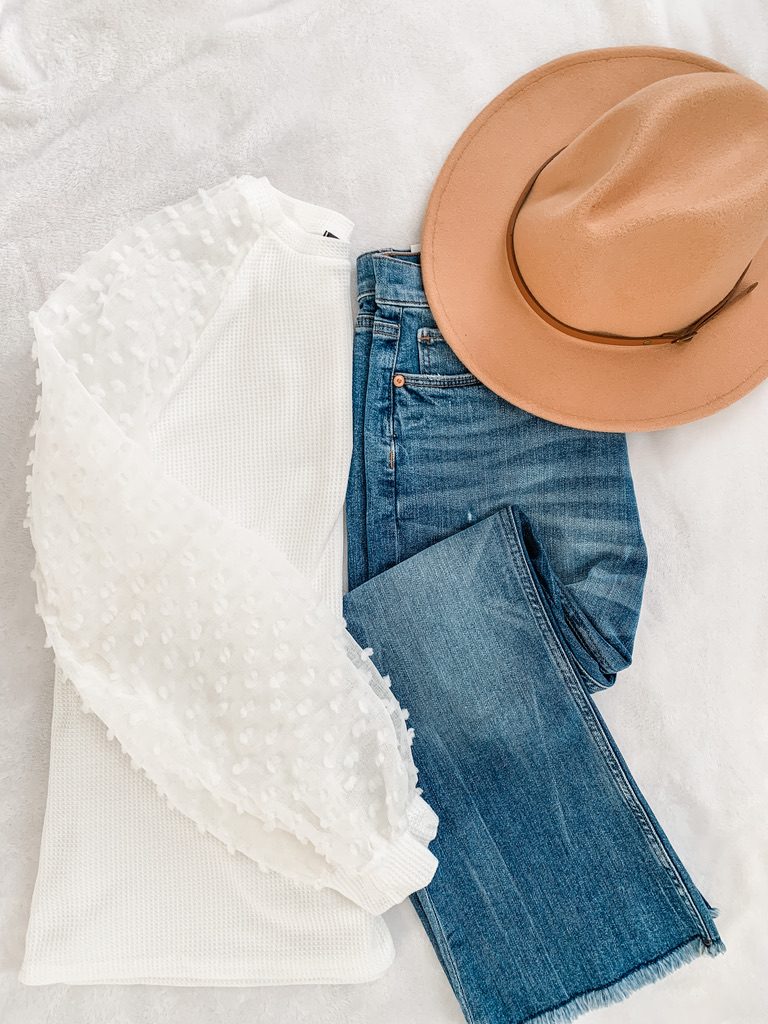 The Top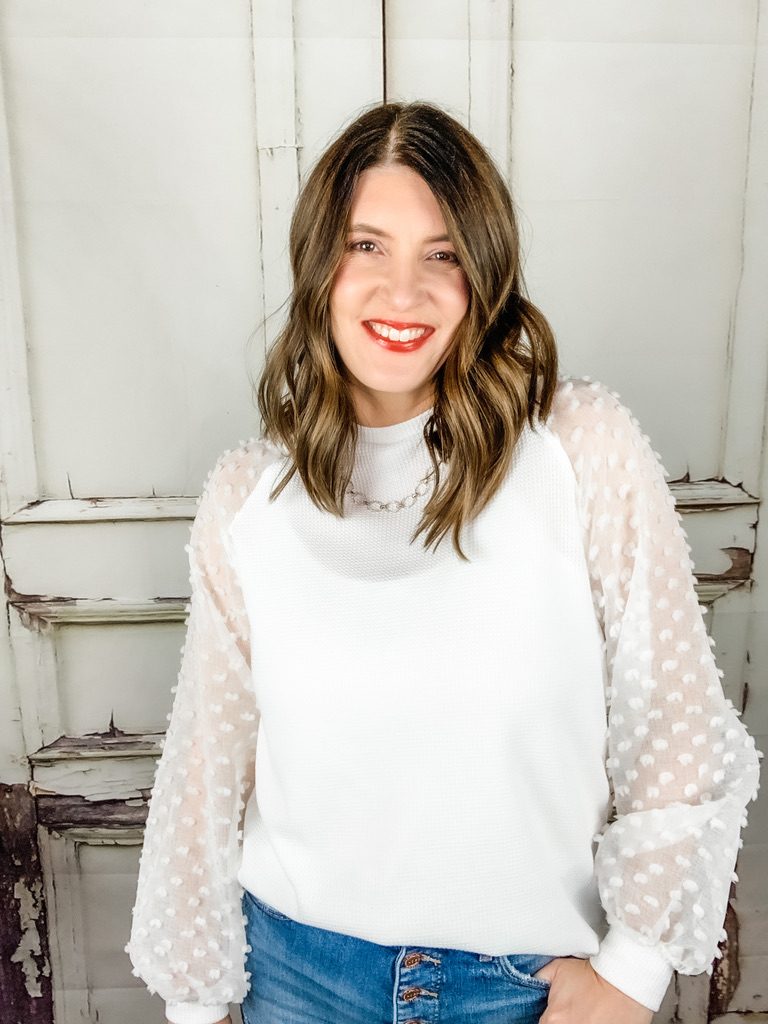 This long sleeve top is in of itself a contrast. It has a waffle knit center and very detailed transparent sleeves. This just enhances the whole look of the outfit.
Style Tip: By the way, transparent fabrics are going to be very on trend this year. Here is another example.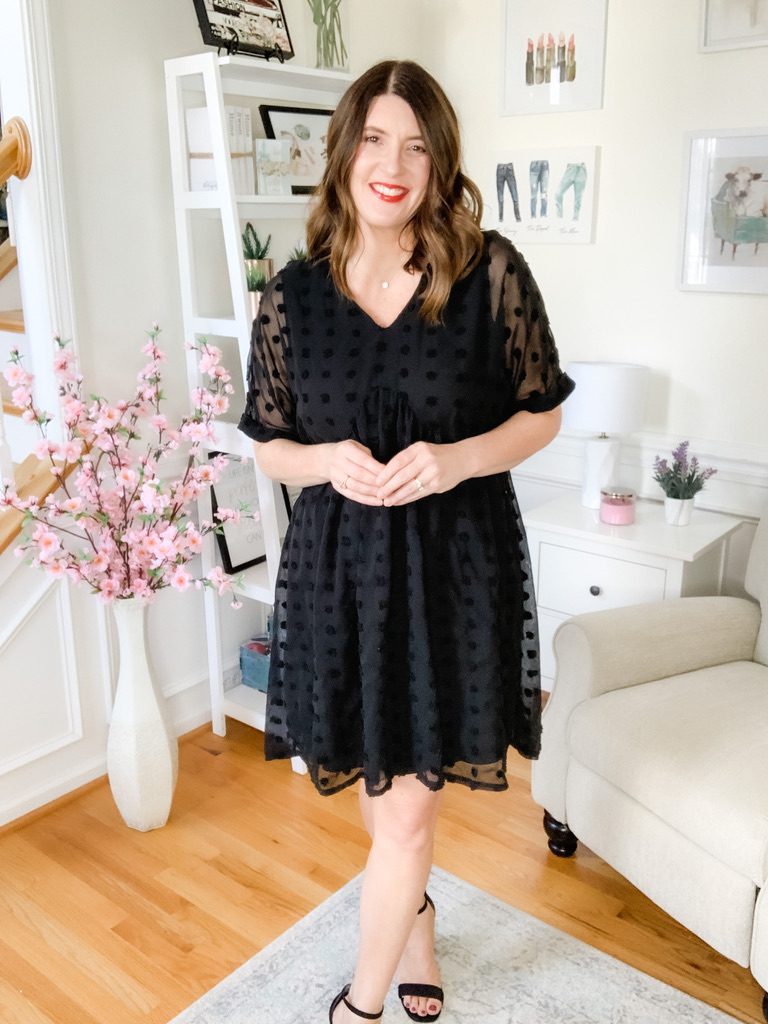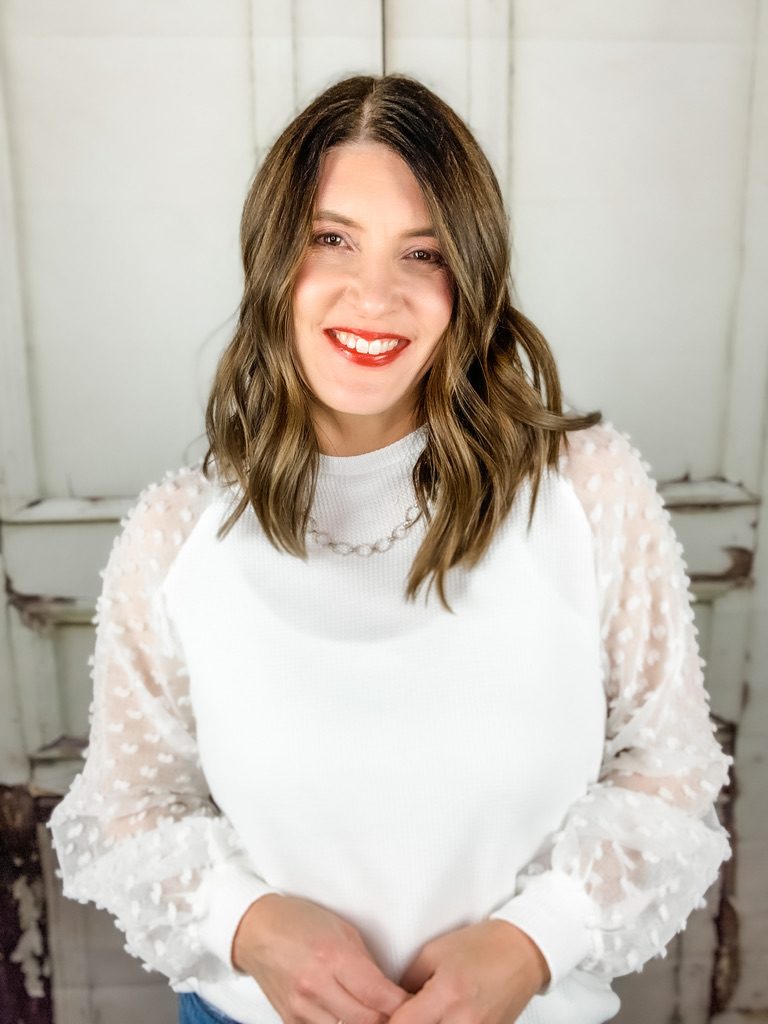 I chose the white for it's clean and crisp appearance, but this top is see through and requires a cami underneath. If that is a deal breaker, it also comes in several other darker colors. There is also another sleeve pattern, but I like this one the best.
I am wearing my usual size large and I like the fit.
The Jeans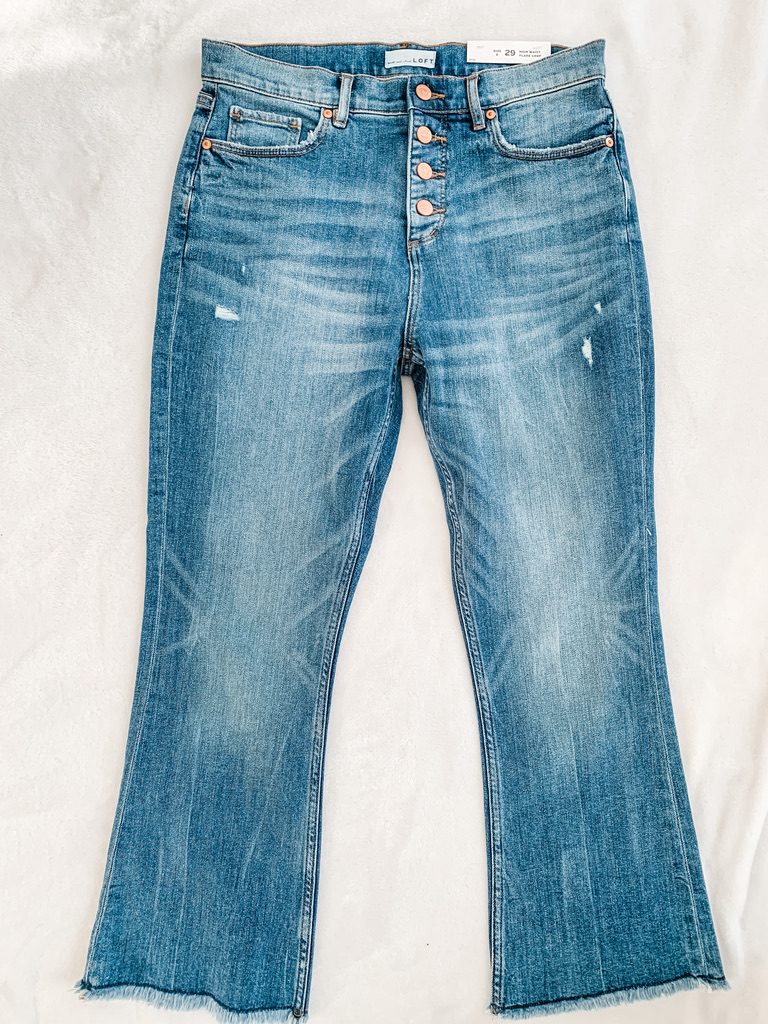 My jeans are the flare cropped jeans from Loft. These are the most modern trend in denim with the cropped length and frayed hemline. The slightly flared shape helps balance out my larger top half. I also like the button fly style.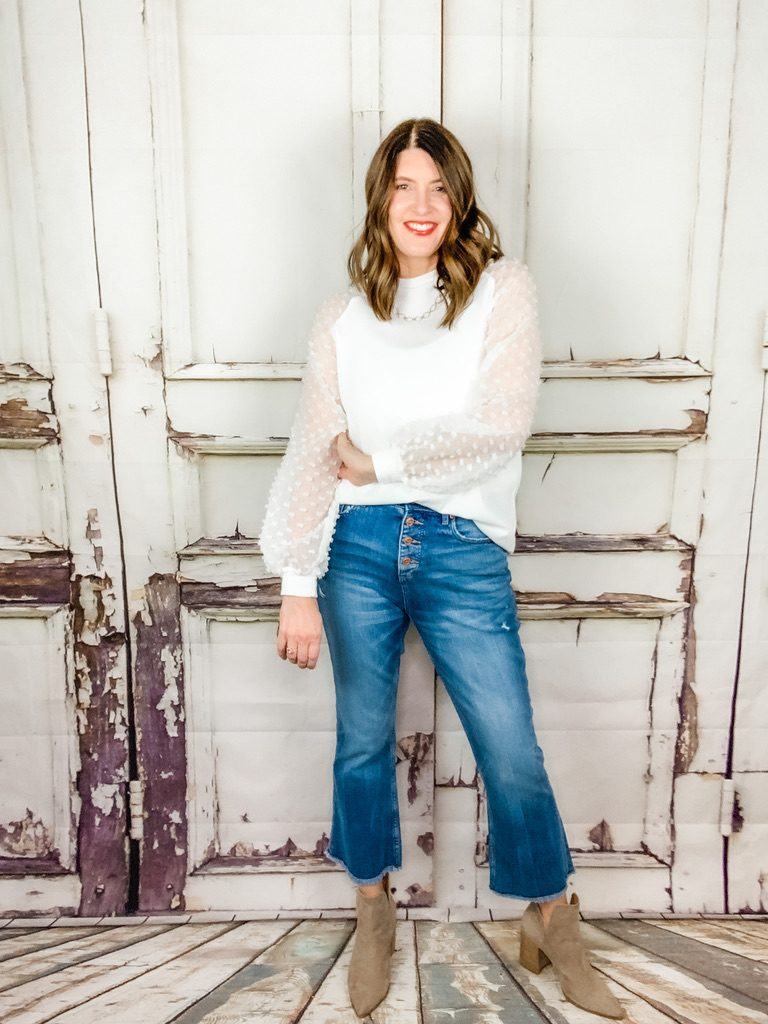 I would recommend going with your normal size in Loft jeans, I am wearing an 8 or 29 for reference. They are a great length for ankle boots while the weather is still cold.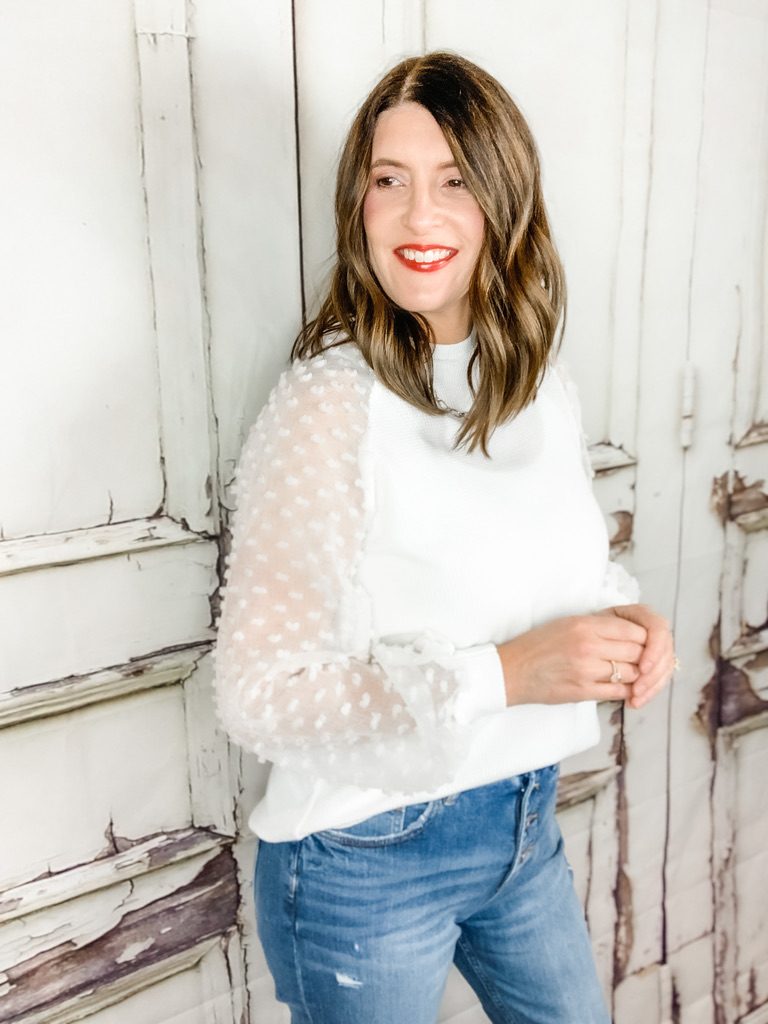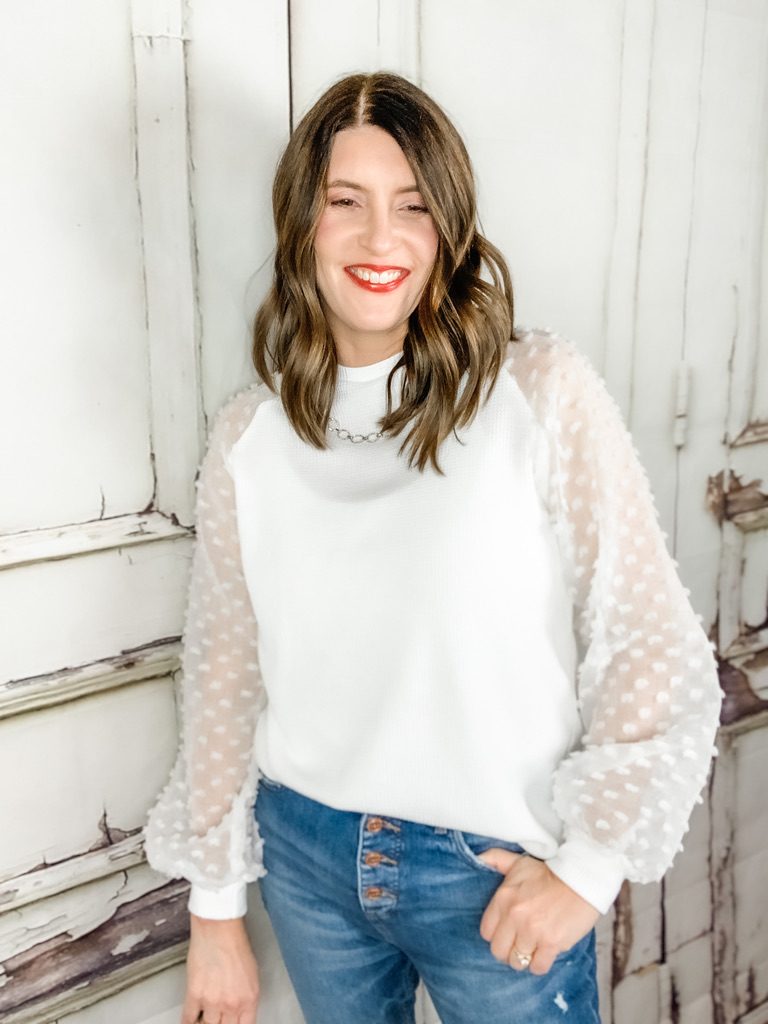 Accessories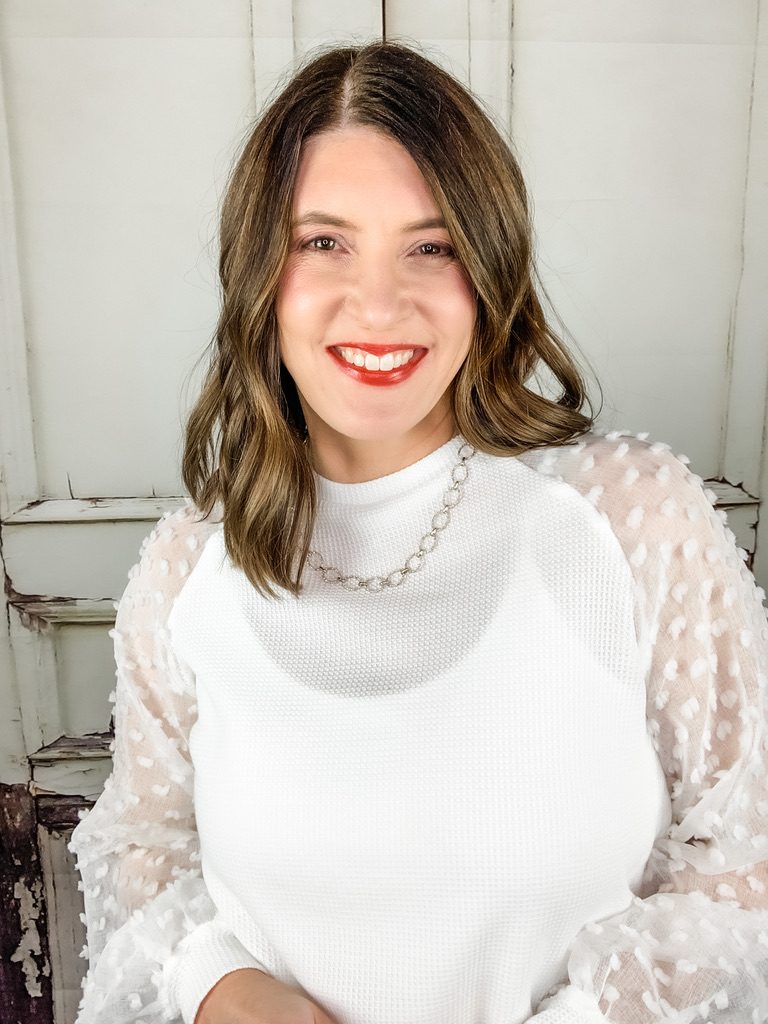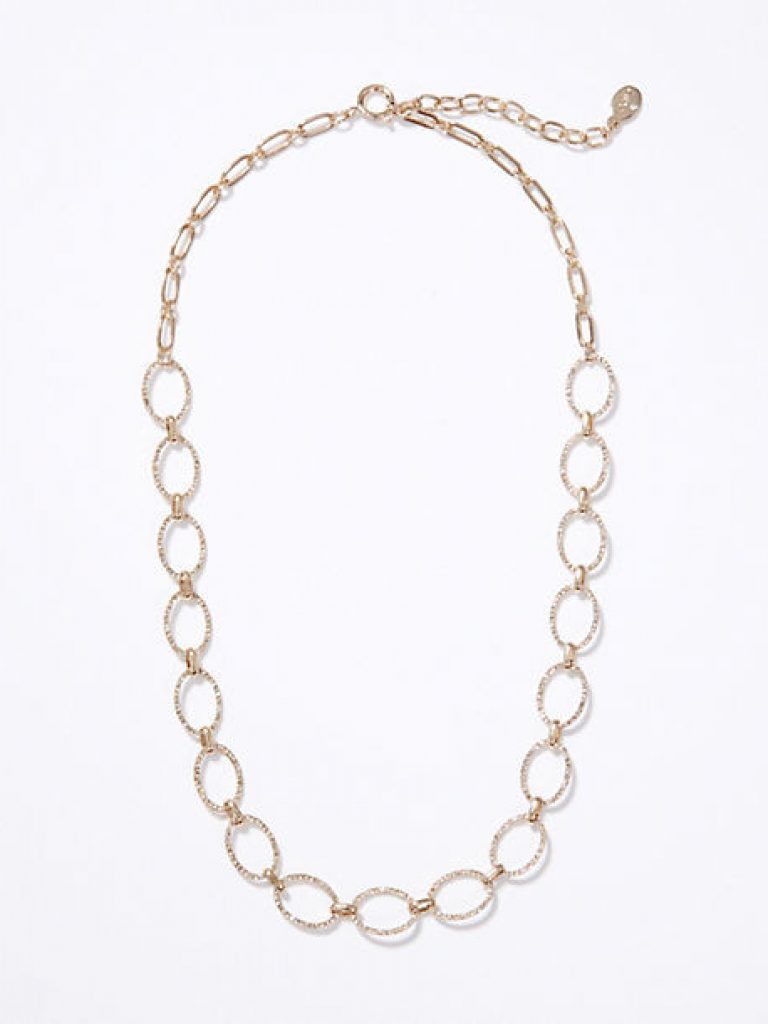 Bold statement necklaces are not as current, so I chose a necklace that would be noticeable, but it does not compete with the top. This necklace from Loft is sold out, so I will link something similar.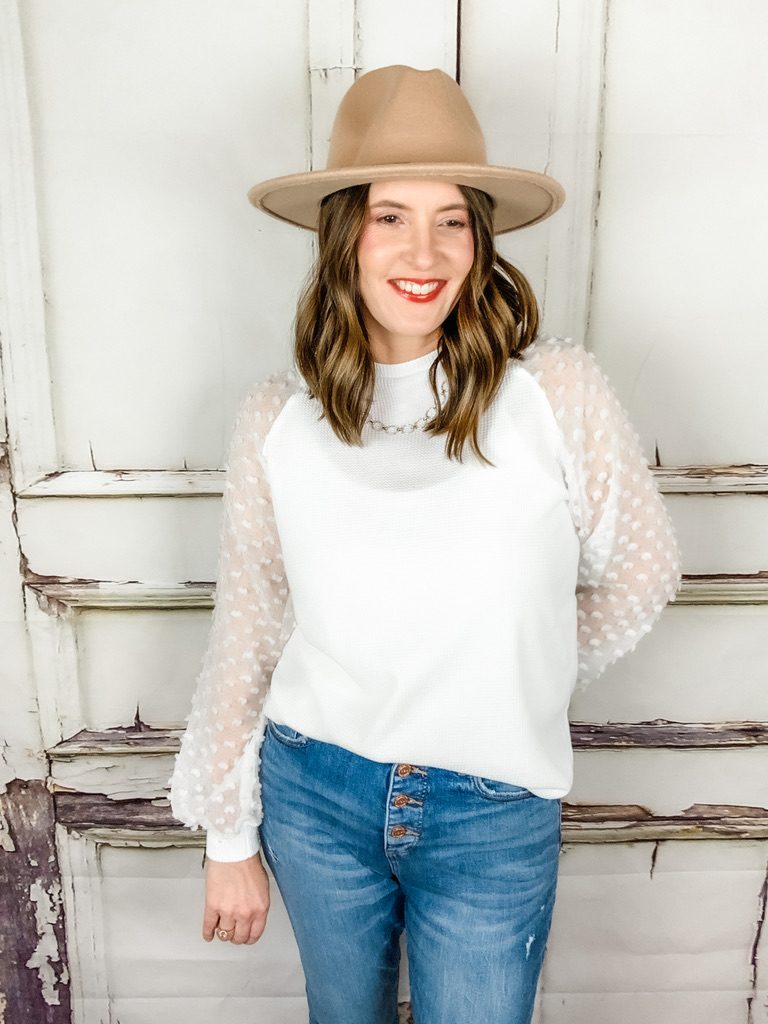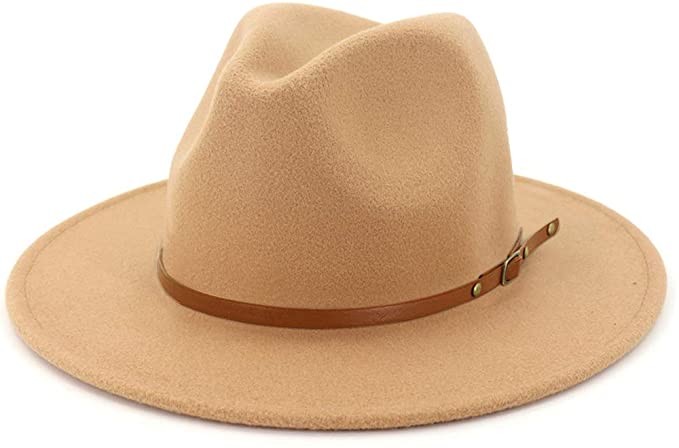 My hat just adds an extra touch. This one is very affordable from Amazon.
Another Example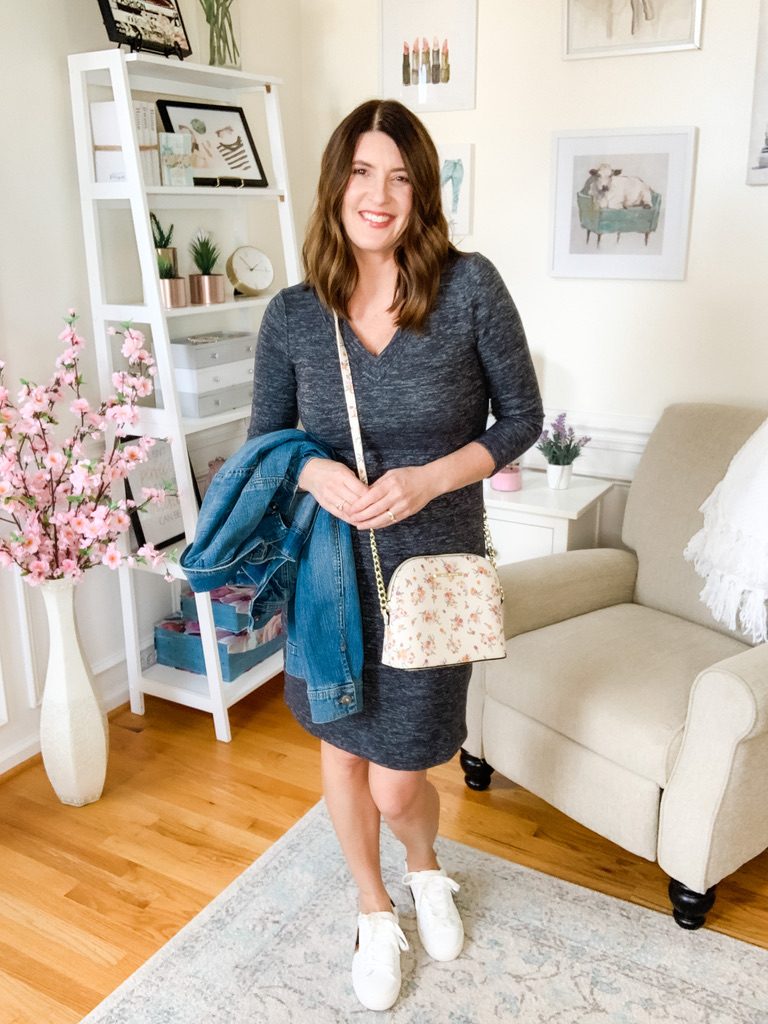 One more example of using contrast to create an interesting outfit would be to wear a dress with more casual shoes and a denim jacket. My floral crossbody bag is from last year, but I have linked some similar options.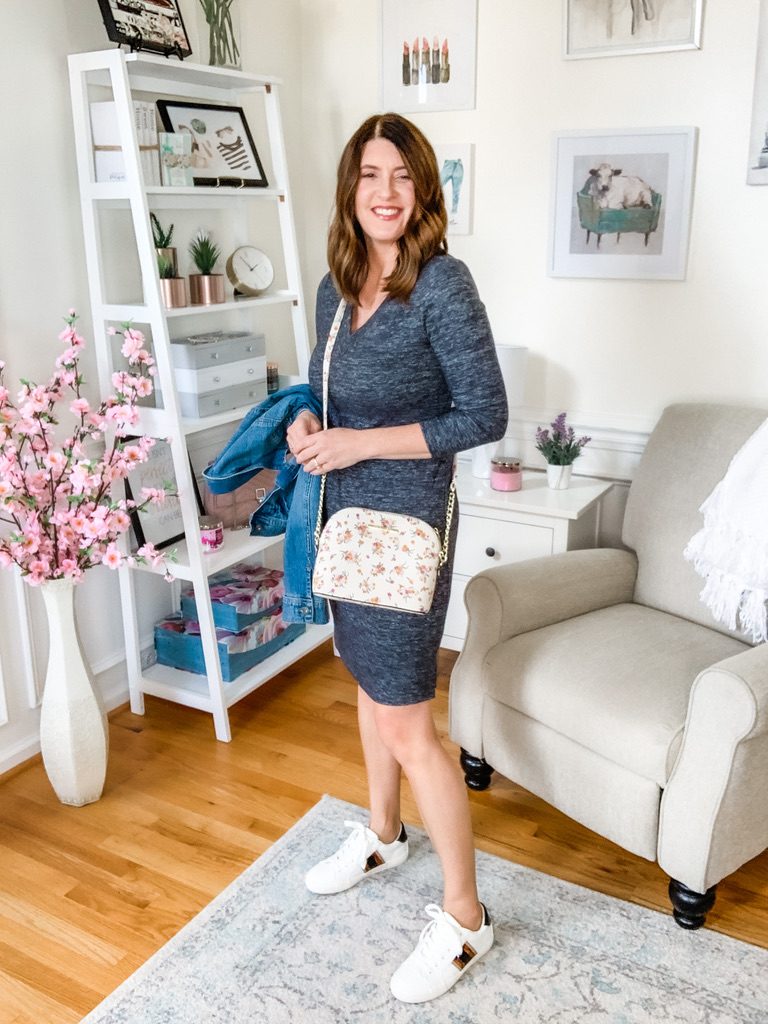 This is a very easy way to wear a dress in a practical and casual way. Knit dresses work especially well for this kind of combination. This particular dress is the Daily Ritual Women's Cozy Knit 3/4-Sleeve V-Neck Dress. This is more form fitting than I expected, so I would need to size up from a medium to a large.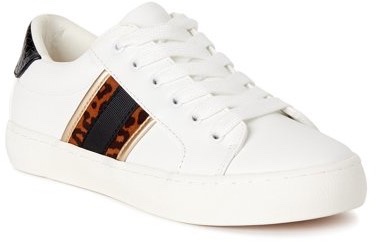 My sneakers are from Walmart. They tend to sell out, but are slowly being restocked. They come in two color combinations, this one being the more popular style.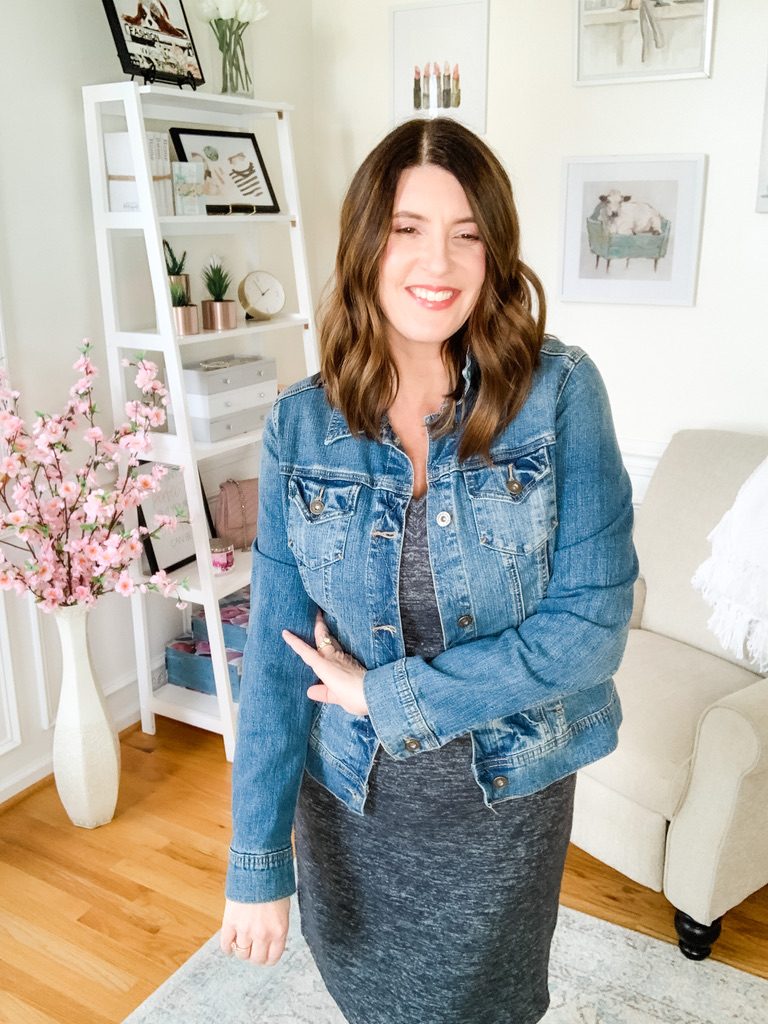 Finally, my denim jacket is old, but I always recommend Old Navy or Time and Tru for affordable and good quality denim jackets. If you don't have a denim jacket, they are a great basic piece to have in your wardrobe!
Using contrast to create an interesting outfit is easier than it might sound. In fact, you may have already styled this look without being aware of it. There are several other ways to use this concept when creating an outfit, but I hope these two examples are helpful.
For other style tips, you might enjoy this post.