Holiday themed clothing is fun and festive, but I don't invest much in them since there is such a narrow window of time for wearing them. Today I'm showing you how to wear holiday graphic tees that are affordable. I also wanted to share these with you as early as possible so you can get maximum wear time if you choose to purchase one of these this year.
Merry Christmas Graphic Tee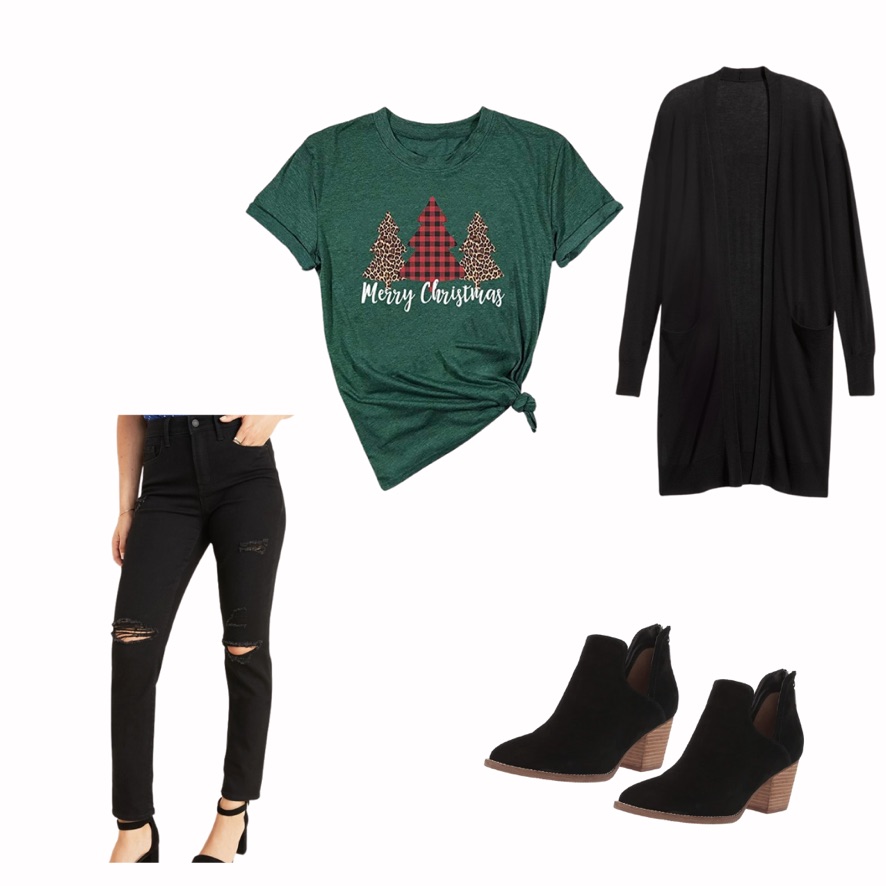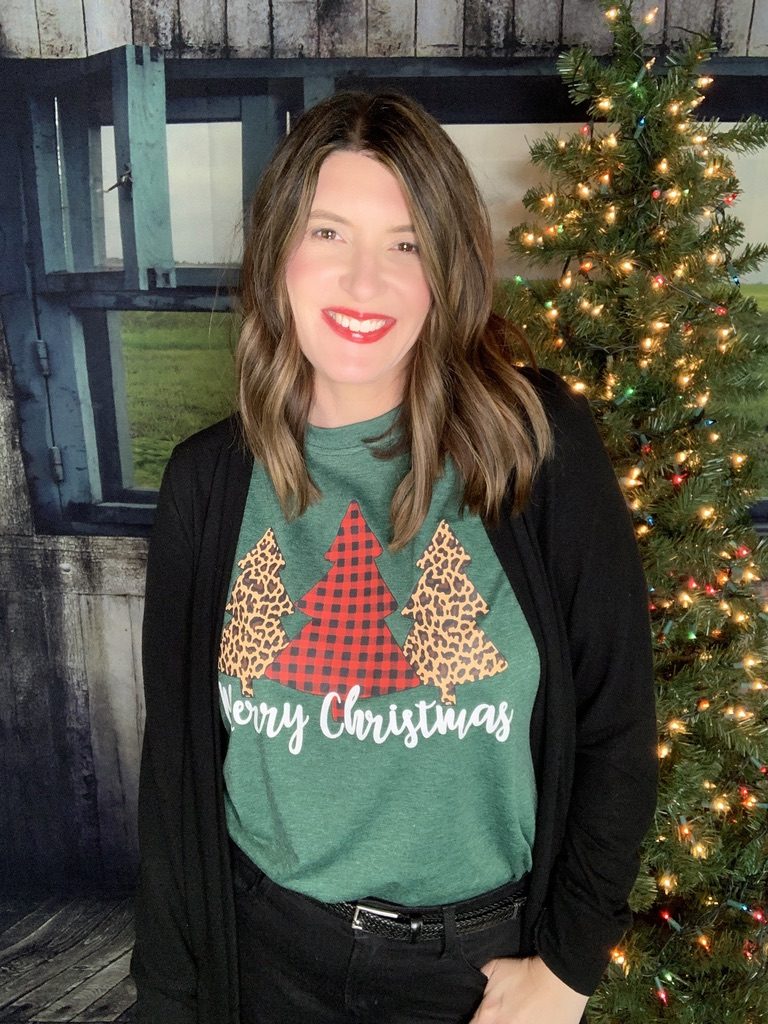 The first holiday graphic tee is this Merry Christmas Tee with black and red check and animal print trees. I like the colors and the mixture of prints. It is a nice combination of trendy with the animal print and traditional colors.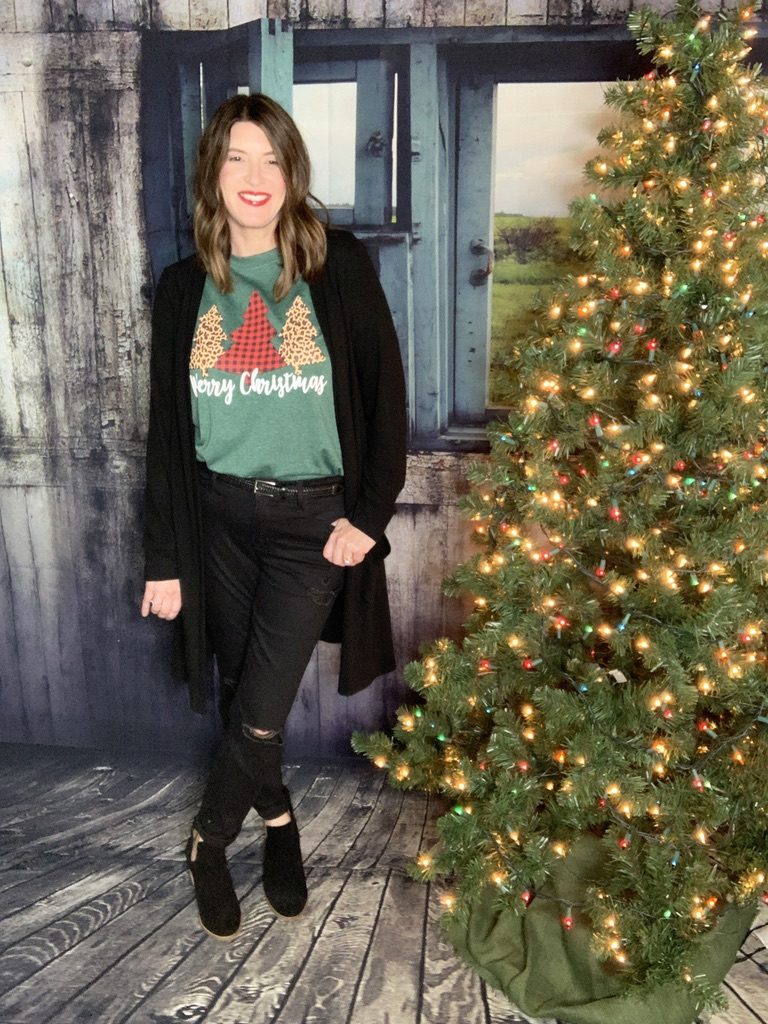 This outfit centers around the t-shirt, so I kept the rest of the pieces simple. Black distressed jeans and a long black cardigan for extra warmth.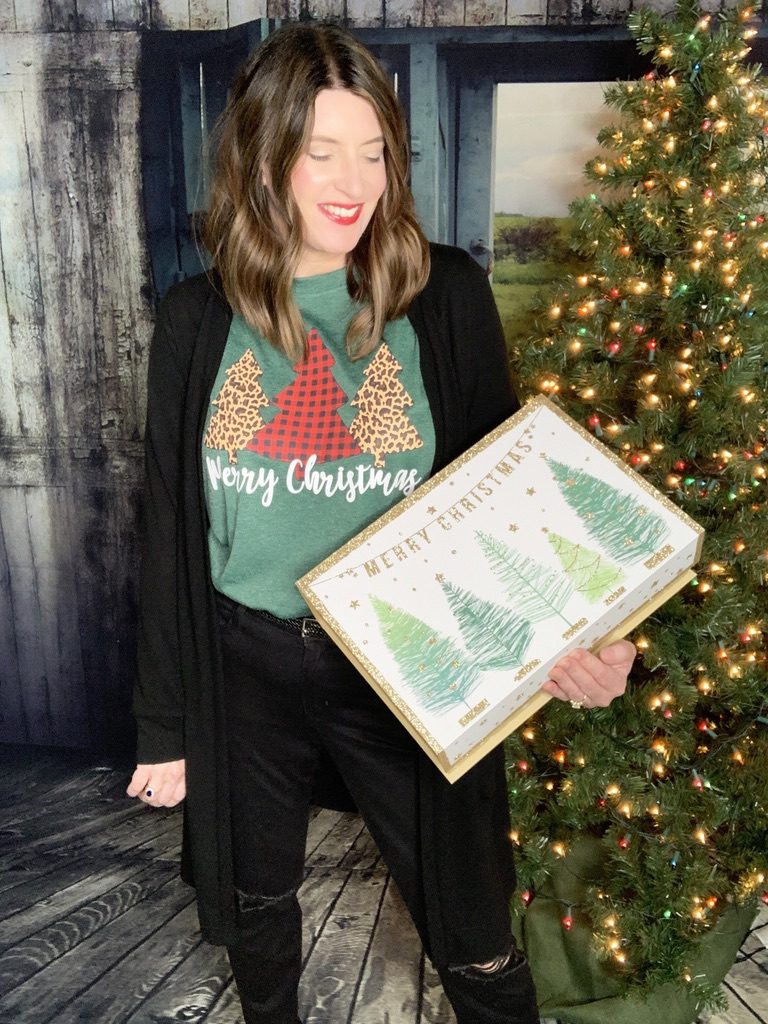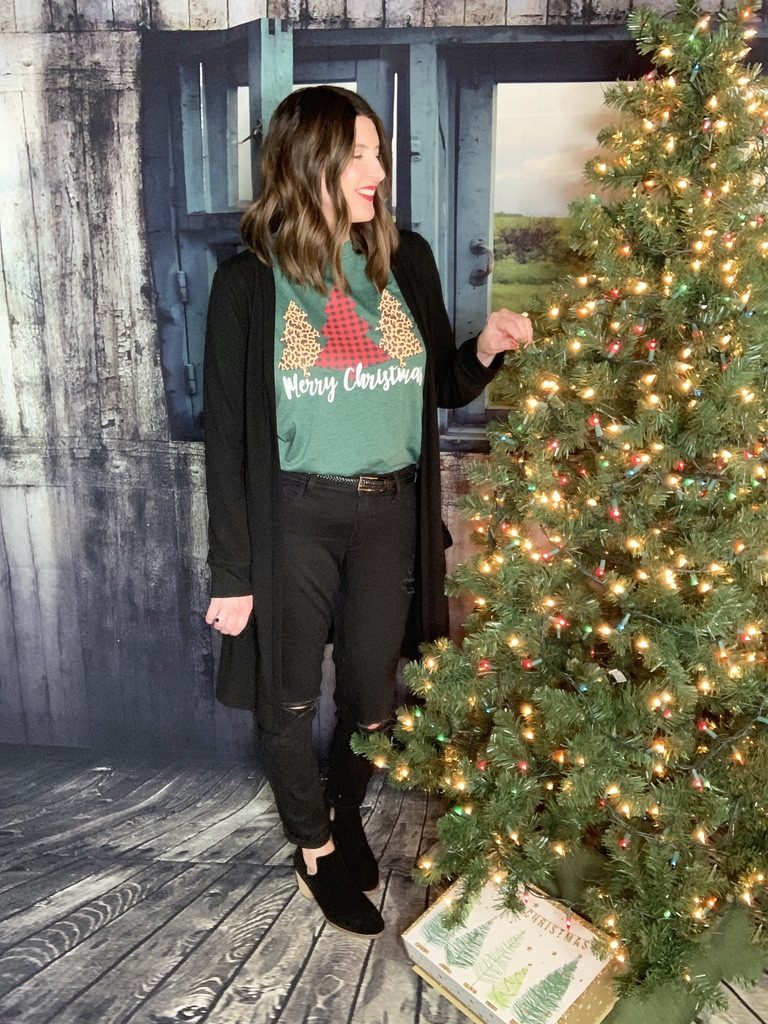 This is a nice casual outfit that could be worn for a party, Christmas Eve, Christmas Day, or just as an every day comfortable outfit.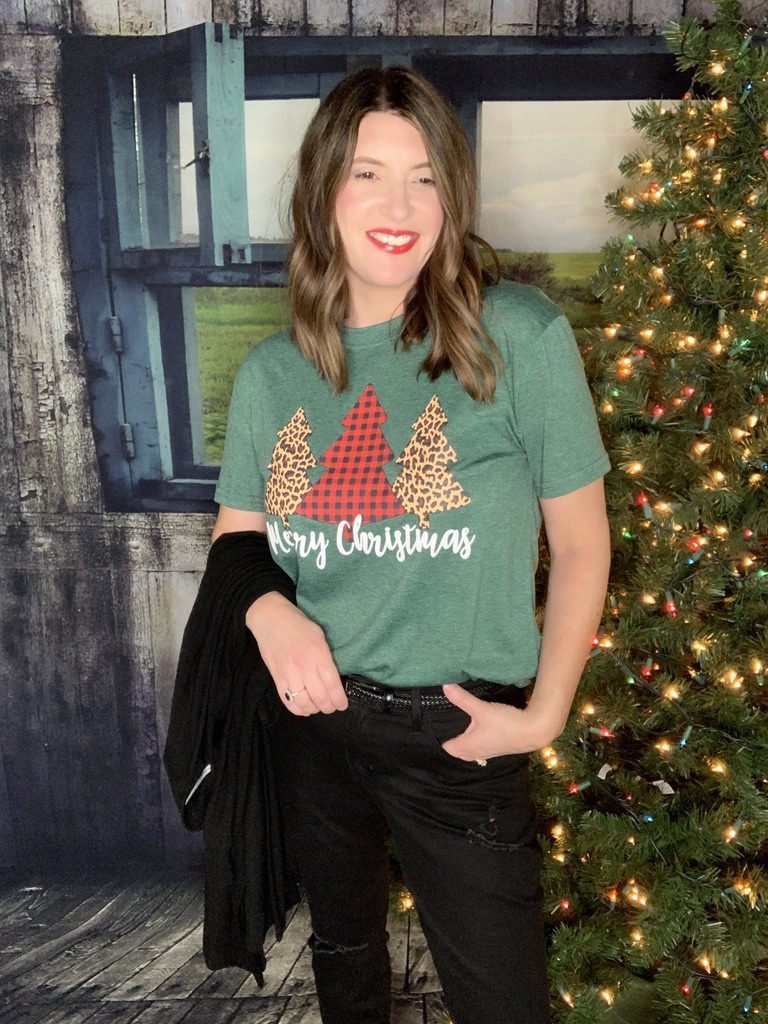 Here is how it looks without the sweater. I am wearing a size large for reference.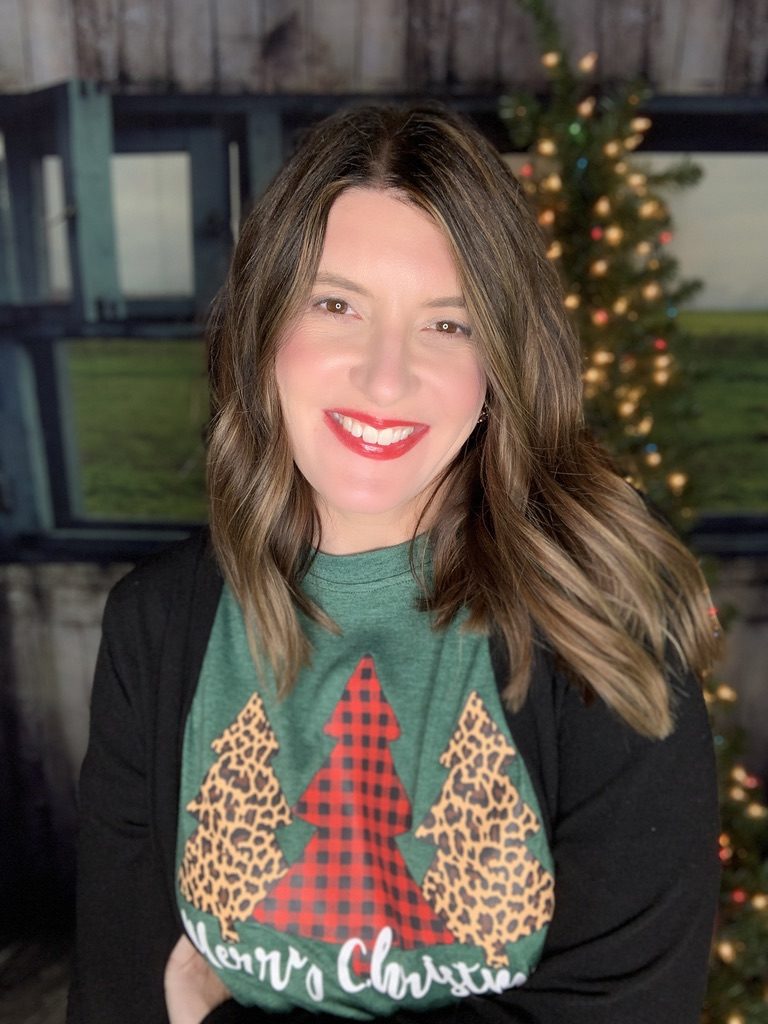 Believe Tee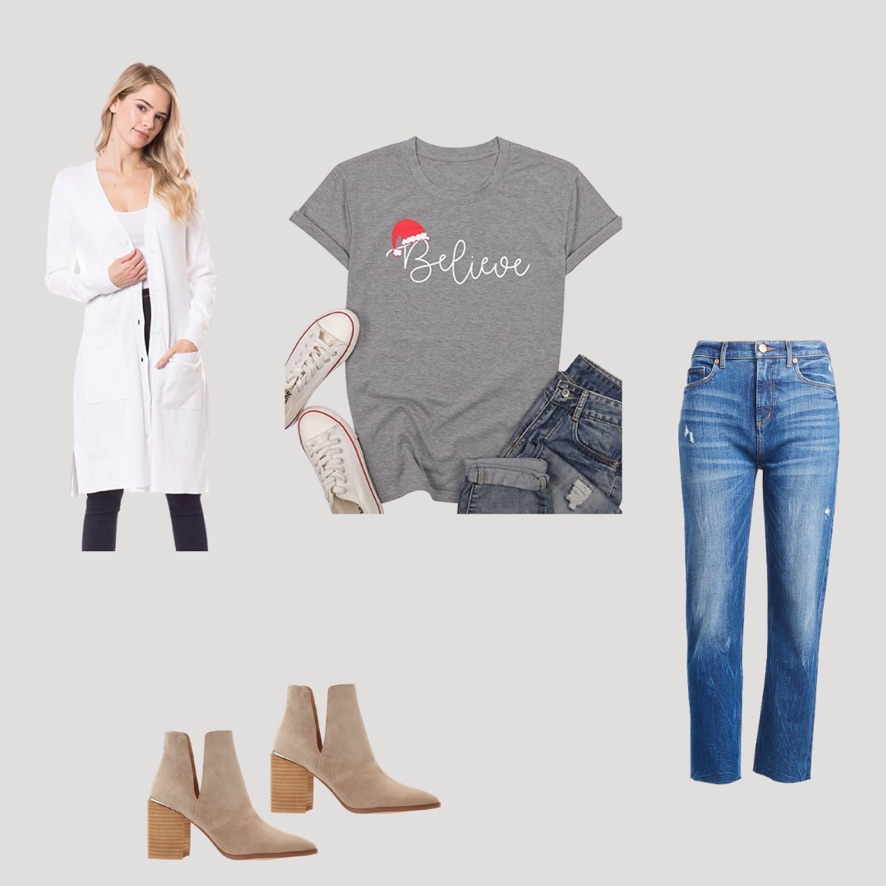 The next holiday graphic tee is this Believe Tee. This is a more subdued look, so if that is your taste I think you will like this one. Personally, this is more my style.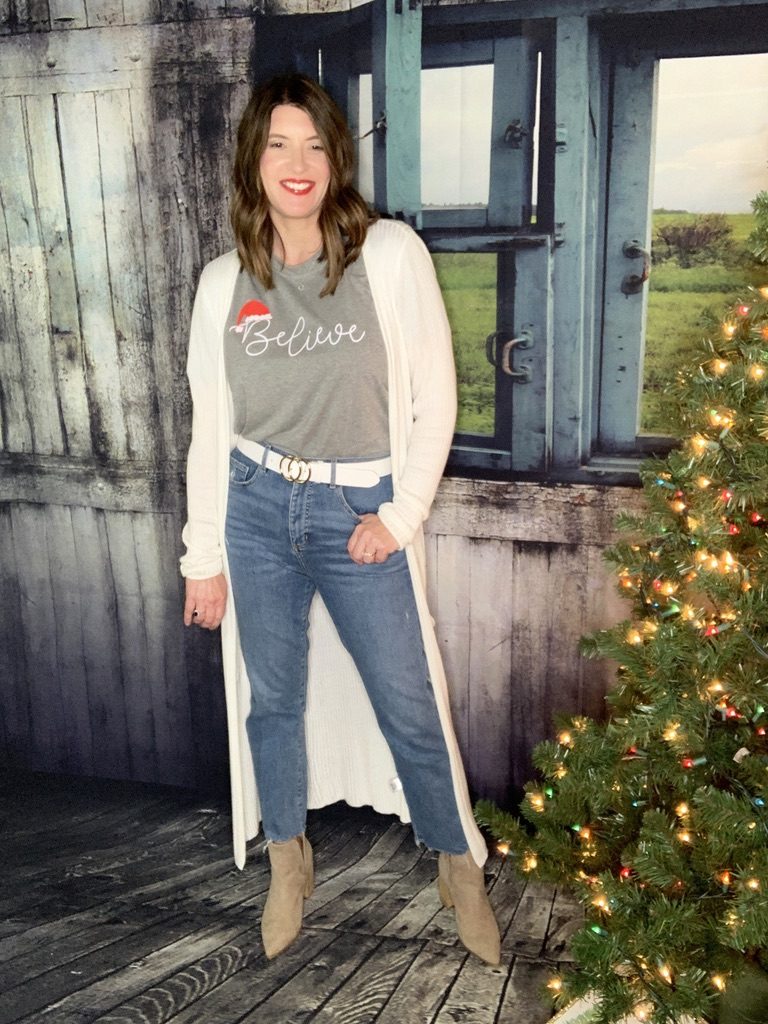 For this outfit, I wore my cropped straight jeans from Loft and a white duster cardigan. My cardigan is from last year, so I linked a similar one. My boots are the usual ankle boots that I wear in every post! They are from the Nordstrom anniversary sale and I have already gotten my money's worth!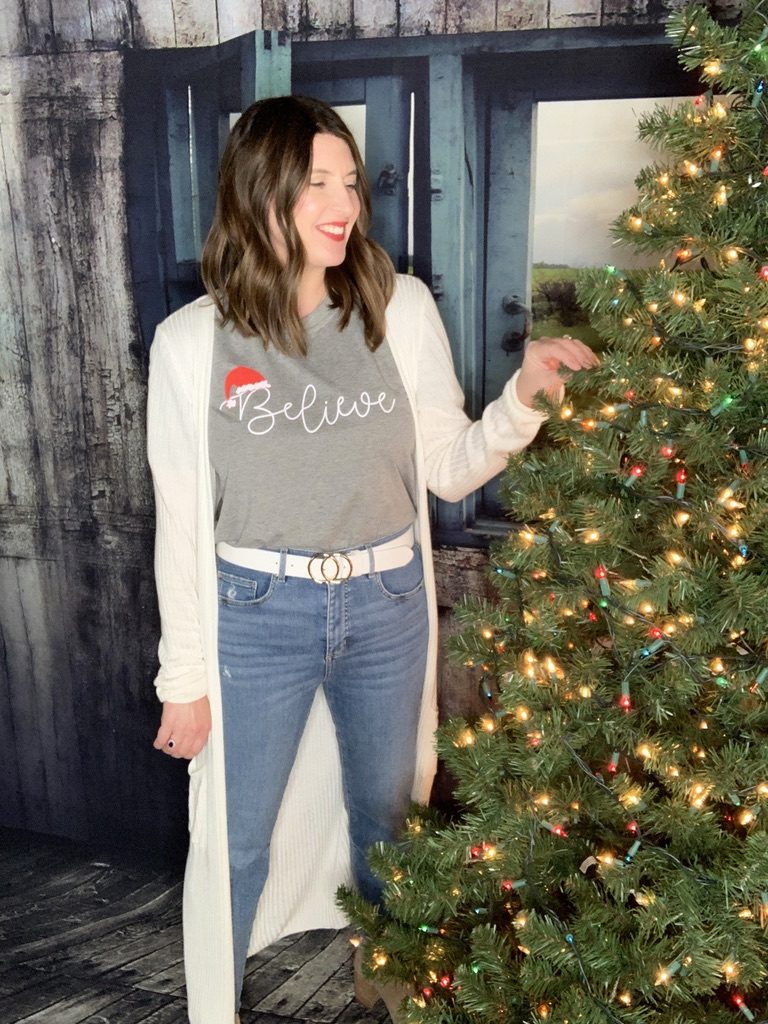 I'm also wearing a size large in this one. I would recommend going with your normal size. The shirts are pretty long, but I didn't have any trouble tucking them in. They are not long enough to wear with leggings in my opinion.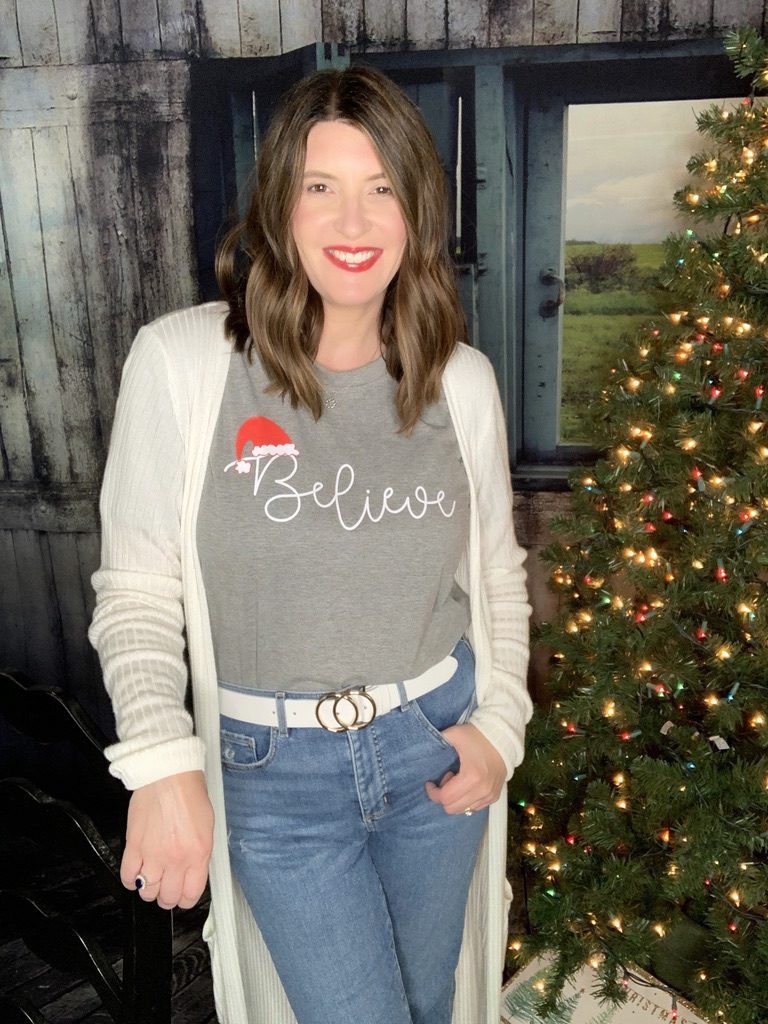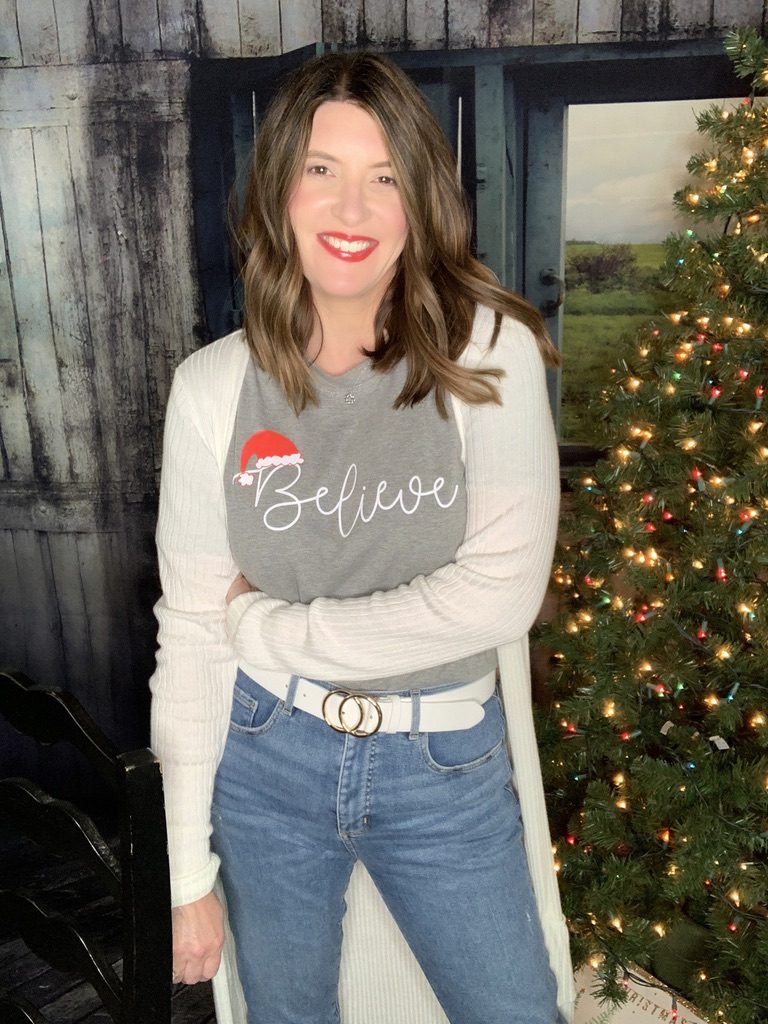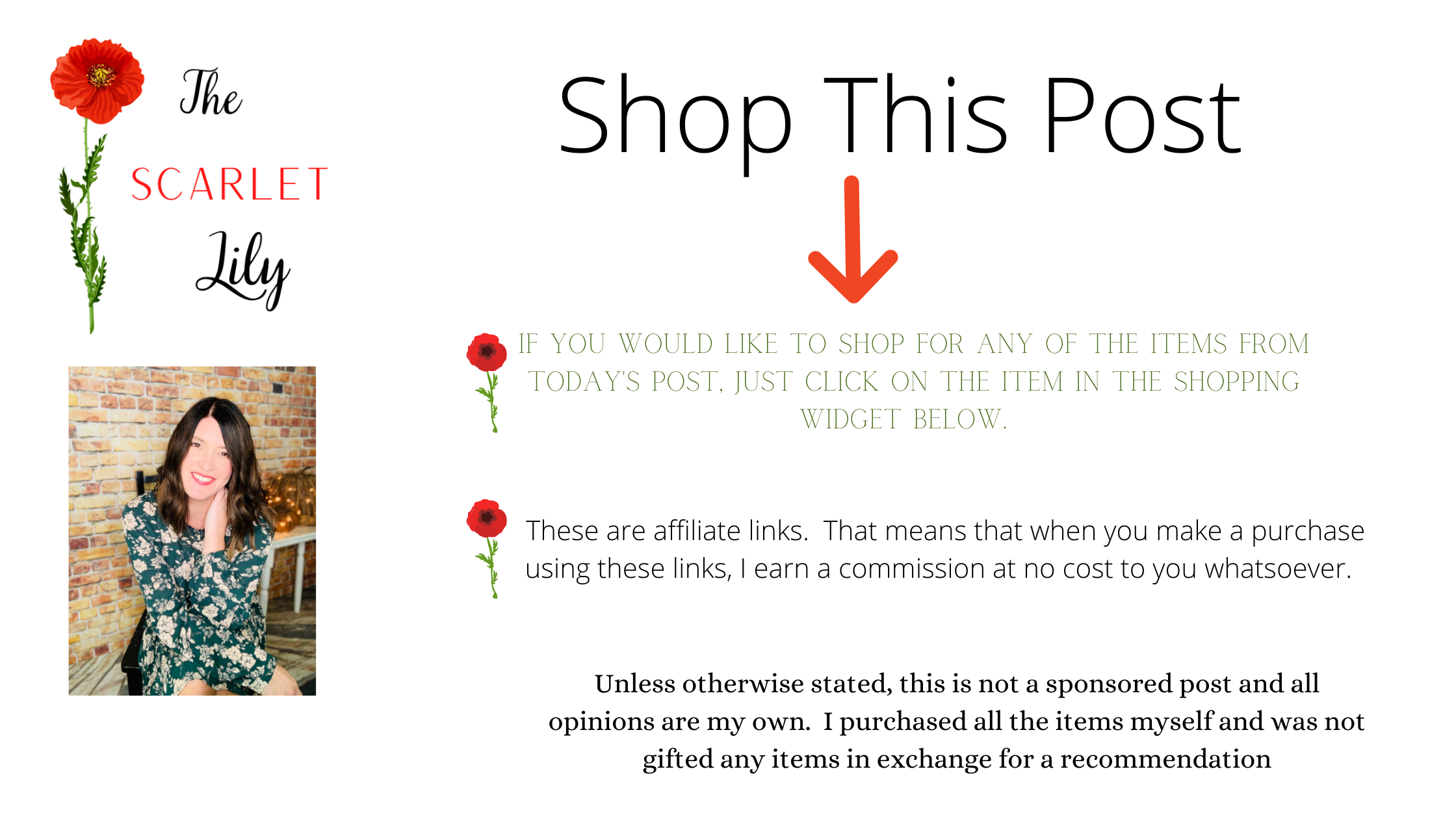 Some Other Style You Might Like
Here are a few other styles you may want to take a look at. There are a couple of long sleeve options here.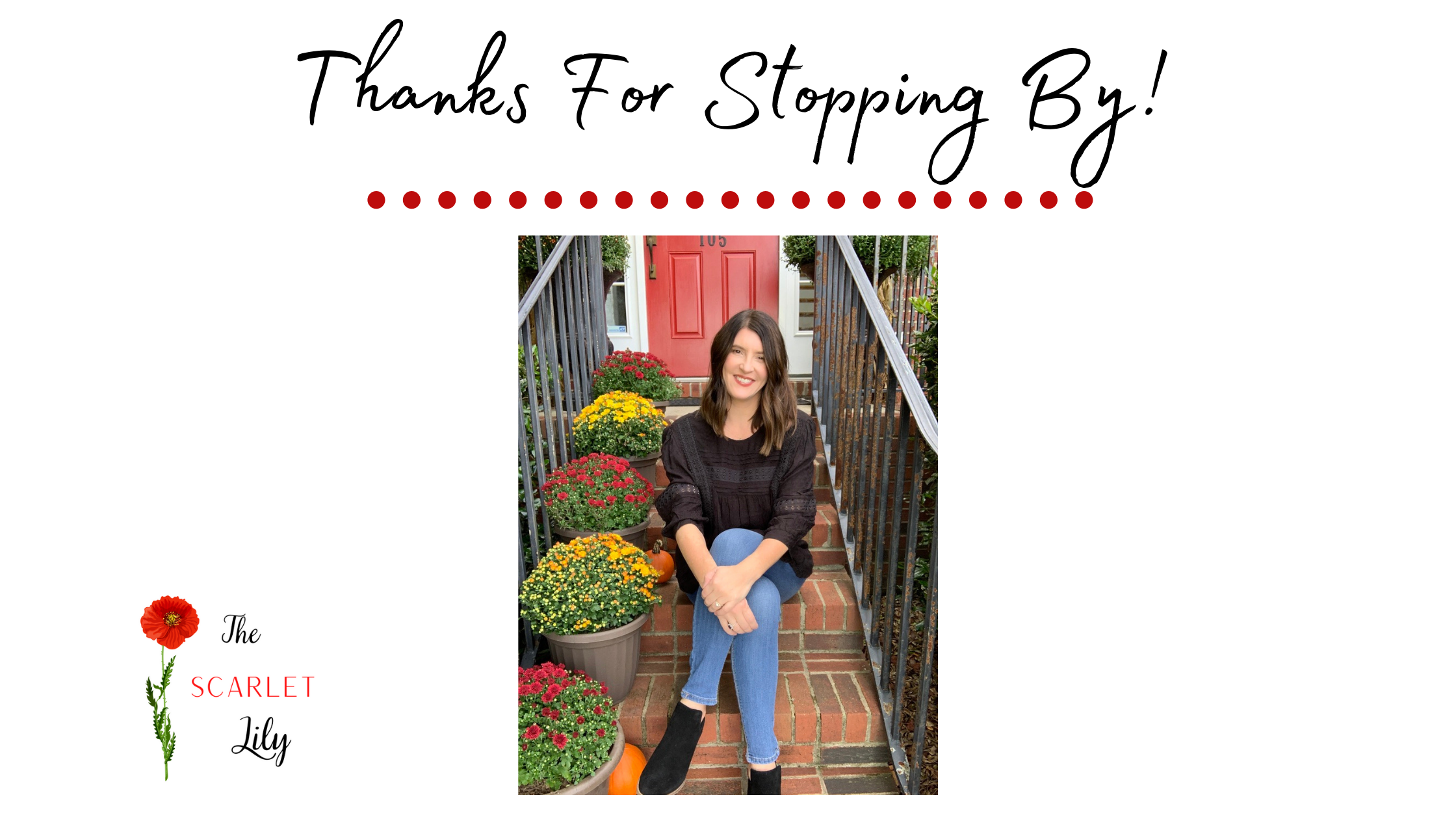 You may also enjoy Classic Holiday Outfits. Click here to read that post!